Marlins #15 Prospect Kyle Nicolas Joins Blue Wahoos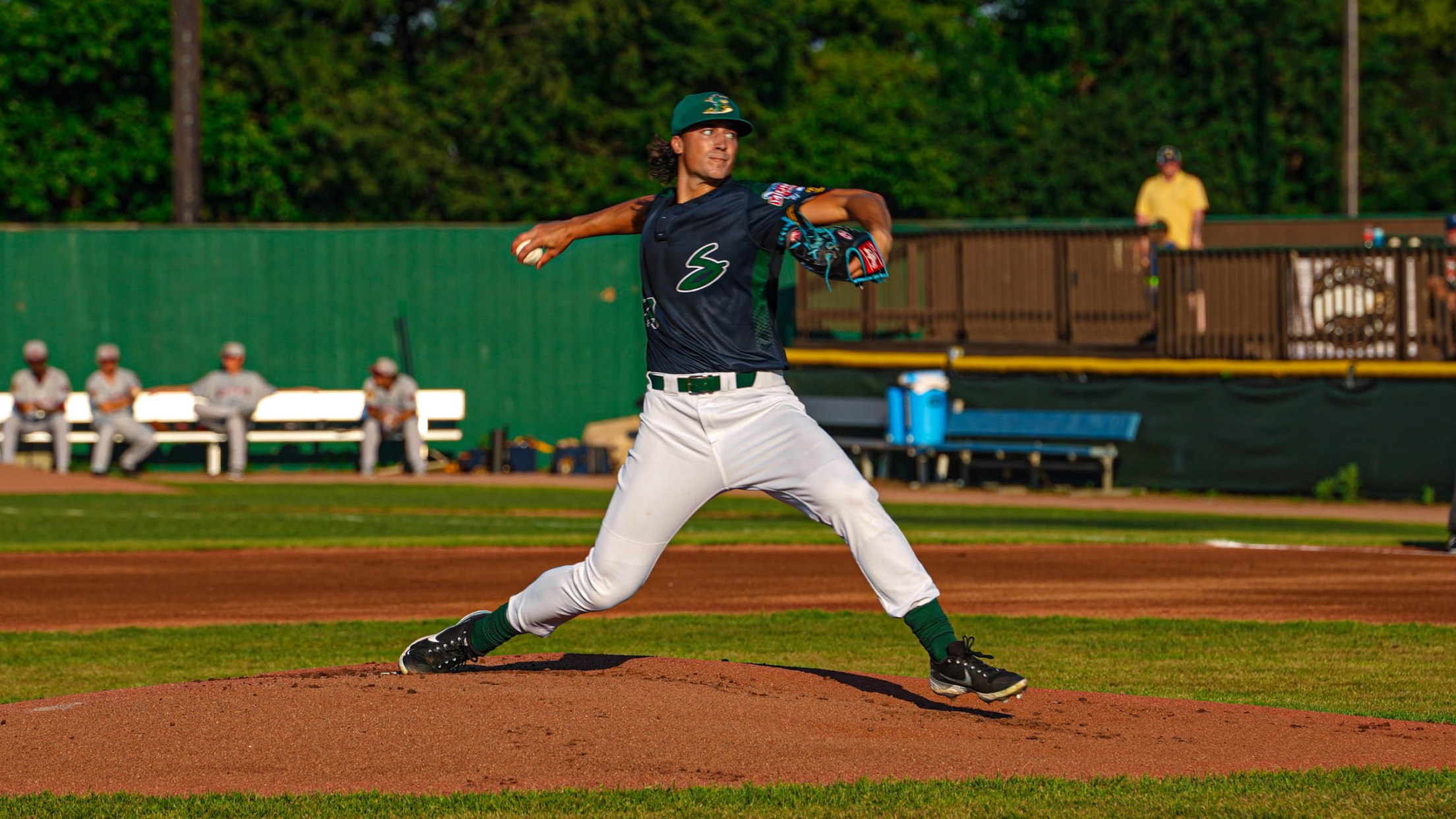 Pensacola's elite starting pitching staff will be adding another top prospect arm. Right-handed pitcher Kyle Nicolas, the Marlins #15 prospect, was promoted to Pensacola on Wednesday. Nicolas joins Pensacola after striking out 10 batters over 6.0 three-hit innings for High-A Beloit on Tuesday. On the season, the 22-year-old holds a
Pensacola's elite starting pitching staff will be adding another top prospect arm. Right-handed pitcher Kyle Nicolas, the Marlins #15 prospect, was promoted to Pensacola on Wednesday.
Nicolas joins Pensacola after striking out 10 batters over 6.0 three-hit innings for High-A Beloit on Tuesday. On the season, the 22-year-old holds a 3-2 record with a 5.28 ERA and 86 strikeouts in 59.2 innings. At the time of his promotion, Nicolas led all High-A pitchers in strikeouts and his 13.0 K/9 ratio ranked second.
Nicolas, whose arsenal features a fastball that has reached triple digits on the radar gun, was selected 61st overall in the 2020 MLB Draft from Ball State in the Competitive Balance Round B following the draft's second round.
With the addition of Nicolas, Pensacola's rotation will include Jake Eder and Max Meyer, who rank first and second in the Double-A South in ERA this season, and Marlins #20 prospect Zach McCambley. Pensacola's roster now features nine of Miami's top 30 prospects on MLB Pipeline: OF JJ Bleday (#2), Meyer (#3), OF Peyton Burdick (#11), Nicolas (#15), OF Griffin Conine (#16), OF Jerar Encarnacion (#19), McCambley (#20), Eder (#21), and C Nick Fortes (#30).