Nuts' Post Their Best Offensive Night of the Year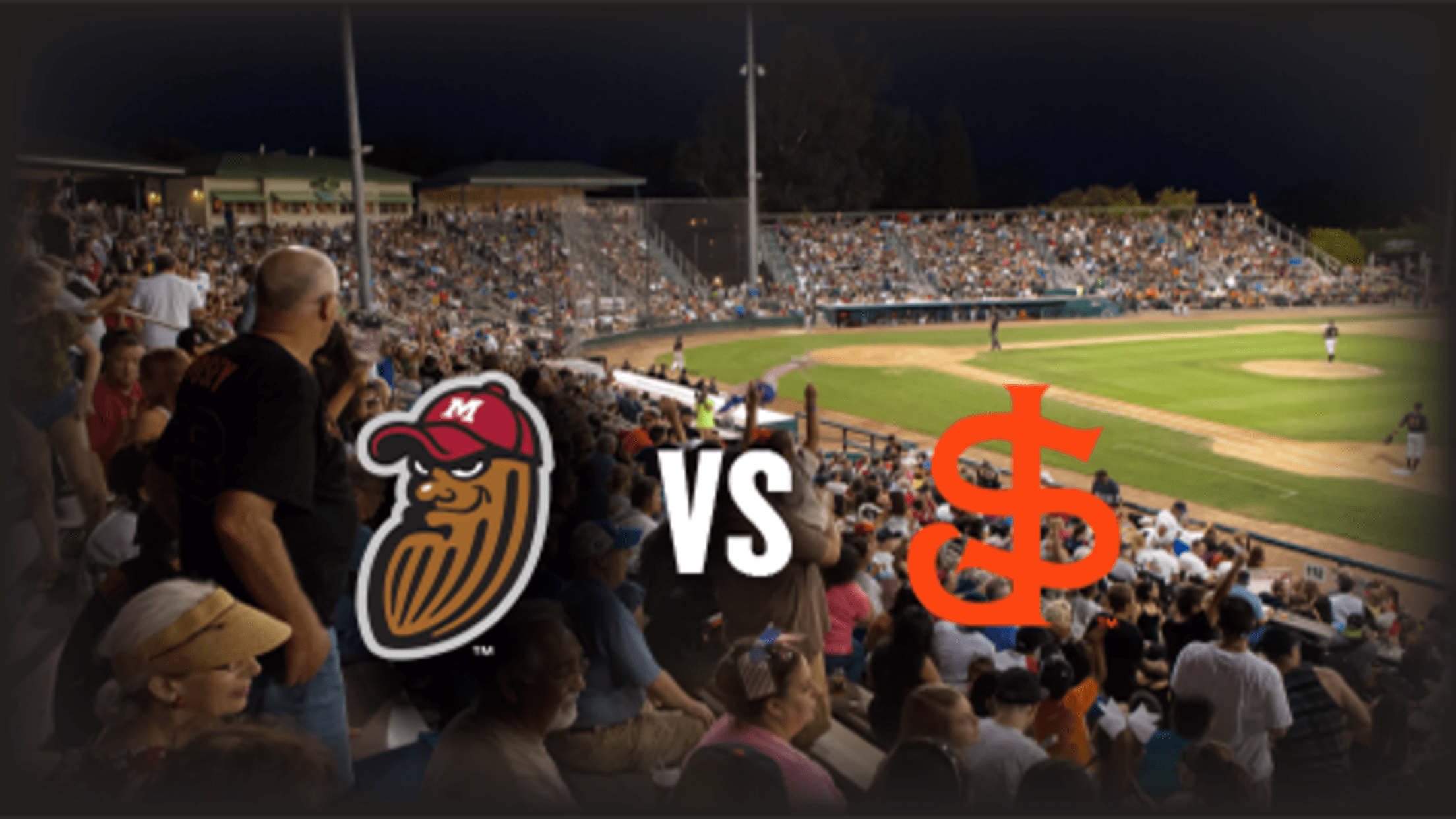 Modesto, CA. - Evan White led the offensive barrage with five RBI in the Modesto Nuts 13-7 win over the San Jose Giants on Friday night at John Thurman Field in front of a sellout of 4,939. The Nuts (56-74; 26-34) offense put up a season-high-tying 13 runs and a
Modesto, CA. - Evan White led the offensive barrage with five RBI in the Modesto Nuts 13-7 win over the San Jose Giants on Friday night at John Thurman Field in front of a sellout of 4,939.
The Nuts (56-74; 26-34) offense put up a season-high-tying 13 runs and a season-best 18 hits.
The win keeps the Nuts two games back of first with ten games to go in the regular season.
It was the Giants (56-74; 22-38) that struck first in the first inning against Austin Hutchison (W, 3-3) with three runs. That was all Hutchison surrendered over six innings of work with five strikeouts.
From there, the Nuts plated ten unanswered runs. Nick Zammarelli pushed across the first of his two RBI with a sac fly in the first inning. Zammarelli finished 2-for-4 with a double and two runs.
Evan White doubled home the second Nuts' run in the third. White would drive in five runs on two doubles with two runs scored.
The Nuts took the lead for good the fifth against Giants starter Carlos Sano (L, 4-4). Kevin Santa reached on the second of his three hits and went to third on Jordan Cowan's double. Cowan finished with three hits as well. White tied the game with a sac fly to score Santa. Zammarelli drove home the go-ahead run with a double right after that.
Sano left the game with two runners on and was ultimately charged with six runs, four earned on eight hits over 4 2/3 innings of work.
In the seventh, the Giants pushed across three runs after an error opened the door. The Giants eventually brought the tying run to the plate in the seventh with the bases loaded and two outs. Brandon Van Horn lifted a shallow fly ball into center that Jack Larsen laid out to catch to end the inning and save multiple runs.
The Nuts opened the game up again in the eighth with a three-run triple by Manny Pazos.
The Nuts go for their second straight win against the Giants on Saturday night. First pitch in Modesto is at 7:05 p.m. Coverage on ModestoNuts.com will start at 6:50 p.m. Listen live online on your phone, tablet or PC by clicking HERE.