PCL Semifinals Game 1 Notes - Iowa at Round Rock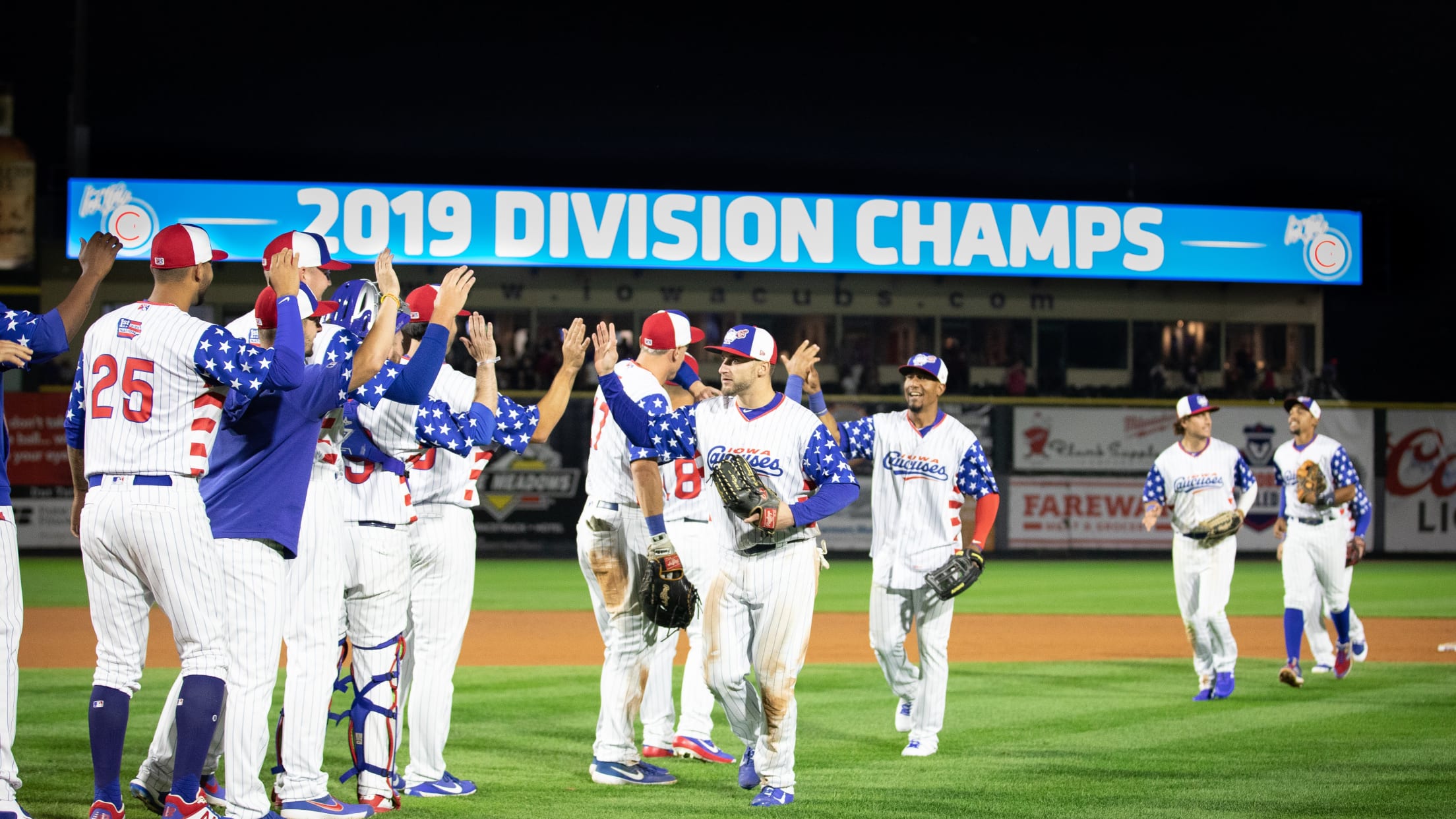 (Dylan Heuer)
Iowa Cubs (0-0) @ Round Rock Express (0-0)Wednesday, Sept. 4 • 7:05 PM • Dell Diamond • Round Rock, TXRHP Colin Rea (14-4, 3.95) vs. LHP Kent Emanuel (8-2, 3.90)
Iowa Cubs (0-0) @ Round Rock Express (0-0)
Wednesday, Sept. 4 • 7:05 PM • Dell Diamond • Round Rock, TX
RHP Colin Rea (14-4, 3.95) vs. LHP Kent Emanuel (8-2, 3.90)
TONIGHT'S GAME: Iowa makes its first postseason appearance since 2008 and just its fifth since joining the PCL in 1998. The I-Cubs enter the series with a 75-65 regular season record and, 5-11 against the Express and 3-5 at Dell Diamond. Iowa is hitting .260 in the matchup compared to Round Rock's .271 clip, while the Express hold a superior 5.11 ERA to Iowa's 5.63 mark.
ON THE HILL: PCL Pitcher of the Year Colin Rea finished the season with a league-leading 14 wins, second in the PCL in ERA (3.95), fourth in strikeouts (120) and opponent batting average (.255), fifth in innings (148.0) and sixth in WHIP (1.36). The righty had struggled against Round Rock this season, compiling an 11.85 ERA (18ER/13.2IP) in three starts. In 26 starts this season, Rea has allowed more than three earned runs six times with three of those coming against Round Rock, including a season-high nine earned runs through 5.0 innings on July 26.
ROSTER ROTATION: Since Sept. 1, Iowa has made 23 transactions. The club sent seven players to Chicago including pitchers Brad Wieck, Alec Mills, Adbert Alzolay, Duane Underwood Jr, and position players Albert Almora Jr., Robel Garcia, and Taylor Davis. Charcer Burks and Jordan Minch, up from Double-A Tennessee, both made their Triple-A debuts over the weekend, while Craig Brooks and Michael Rucker also joined Iowa's roster from the Double-A affiliate. Iowa today added catcher Jhonny Peralta from Tennessee. It is also his first stint on a Triple-A roster.
WELL WHAT HAPPENED WAS: Last time the I-Cubs won their division, they faced the Oklahoma City Redhawks, a Texas Rangers' affiliate, and lost three games to two in the first round. Iowa's Game 5 was a 16-5 route in which the Redhawks out-hit the I-Cubs 12-10, but drew nine walks and blasted six home runs -- including a fourth-inning grand slam off the bat of Travis Metcalf. Iowa has won just one championship in its 51-season history with an American Association title in 1993. Tuffy Rhodes hit a walk-off home run in the 11th inning of Game 7 to win it for the Iowa Cubs.
DOUBLE OR NOTHING: Phillip Evans collected his 30th double of the season Monday. Evans is the first Iowa Cubs with 30 two-baggers in a season since Jost Vitters (32) in 2012. Evans finished the regular season in a five-way tie for 11th in the PCL in doubles. Sacramento's Mike Gerber led the way with 41.
SIT 'EM DOWN: Matt Swarmer finished the season with a league-leading 137 strikeouts. Swarmer is just the fourth Iowa arm in history to accomplish the feat and the first since Paul Abbott had 127 Ks in 1995. He joins the company of Vida Blue (165K, 1970) and Bill Brennan (143K, 1993). Swarmer also finishes in a tie for third in the lead in innings pitched (151.1) and tied for fifth in the league in wins (10).
HAPP-Y FEET:Ian Happ finished the season tied for ninth in the PCL with 65 walks -- just 15 shy of league-leader Taylor Ward (Salt Lake). Happ last suited up for the Iowa Cubs on July 24 and has been with the big league club since. He was pacing the league in walks at the time of his promotion.
STRANDING THE RUNNERS:Dillon Maples carries 12.1 scoreless inning streak over 10 games with Iowa into the playoffs. The righty has walked six batters through his last 3.1 innings, but has been able to keep the runners from scoring.
OVER THE LINE: Jim Adduci finished the regular season batting .301 after hitting .217 (23-for-106) through his first 33 games. He became the first I-Cub to hit over .300 with 100+ games in a season since Josh Vitters batted .304 through 110 games in 2012. Adduci is the first left-handed hitter to accomplish the feat since Brian LaHair hit .331 through 129 games in 2011.
SHORT HOPS: P.J. Higgins is batting .333 (23-for-69) with a .415 OBP through his last 22 games...Jordan Minch claimed his first Triple-A win Monday and Vimael Machin punched his first Triple-A homer...Danny Hutlzen returned to the mound Monday after being on the IL since Aug. 14.