Riders fall 2-0 in 2019 finale
Team finishes with 68-71 record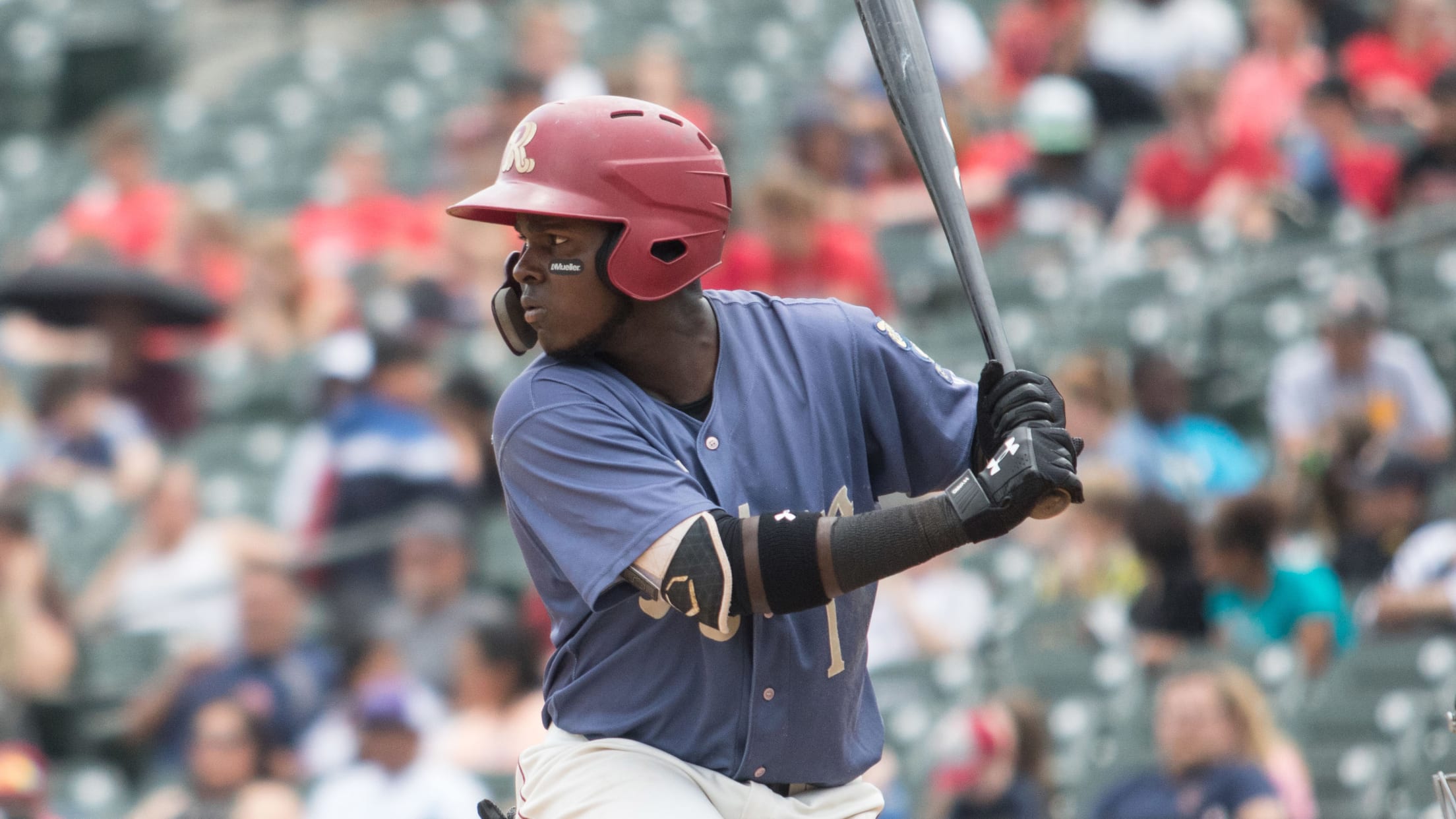 Michael De Leon closed 2019 with his sixth-career four-hit game in Monday's finale (Frisco RoughRiders)
SPRINGDALE, Ark. (Sept. 2, 2019) - The RoughRiders fell 2-0 in Monday's season finale against Northwest Arkansas.SYNOPSIS* Michael De Leon went 4-for-4, tying a career-best in hits.* Demarcus Evans tossed a scoreless seventh inning, finishing the year with a 0.96 ERA in Frisco and 0.90 ERA overall between two levels.KEY RIDERS
SPRINGDALE, Ark. (Sept. 2, 2019) - The RoughRiders fell 2-0 in Monday's season finale against Northwest Arkansas.
SYNOPSIS
* Michael De Leon went 4-for-4, tying a career-best in hits.
* Demarcus Evans tossed a scoreless seventh inning, finishing the year with a 0.96 ERA in Frisco and 0.90 ERA overall between two levels.
KEY RIDERS PERFORMERS
* Michael De Leon: 4-for-4
* Collin Wiles: 4 IP, 2 H, 0 ER, 0 BB, 2 K
* Demarcus Evans: 1 IP, 0 H, 0 ER, 0 BB, 2 K
NEWS AND NOTES
* The RoughRiders finished the year 68-71, their best season since going 80-59 in 2014.
WHAT'S NEXT
The 2020 season is set to begin April 9 in Tulsa. The home opener at Dr Pepper Ballpark is scheduled for Thursday, April 16. The full schedule will be unveiled soon.
About the RoughRiders
The Frisco RoughRiders are the Double-A affiliate of the Texas Rangers and play their games at beautiful Dr Pepper Ballpark in Frisco, Texas. The team was founded in 2003 and has finished first among all Double-A franchises in attendance in each of the last 15 seasons (2005-2019). In August 2014, the RoughRiders were purchased by an ownership group led by Chuck Greenberg. Since then, the new ownership group, together with the City of Frisco, has spearheaded numerous major franchise enhancements, investing over $8 million in a wide array of facility upgrades and improvements, including a state-of-the-art HD video board, sound system, Bull Moose Saloon, InTouch Grille, Riders Outpost Team Store and the world's largest water feature in a sports facility, the massive Lazy River. These enhancements earned the Riders and the City of Frisco Ballpark Digest's prestigious "Best Ballpark Renovation" award for two consecutive years (2015 and 2016). More than 160 former RoughRiders players have gone on to play Major League Baseball, including current Rangers players Elvis Andrus, Nomar Mazara and Joey Gallo. For more information on the Frisco RoughRiders and Dr Pepper Ballpark, please visit RidersBaseball.com or contact Ryan Rouillard at [email protected].