Riders, Missions split Wednesday twin bill
Leclerc rehabs; Crim, Duran, Garcia homer in game two win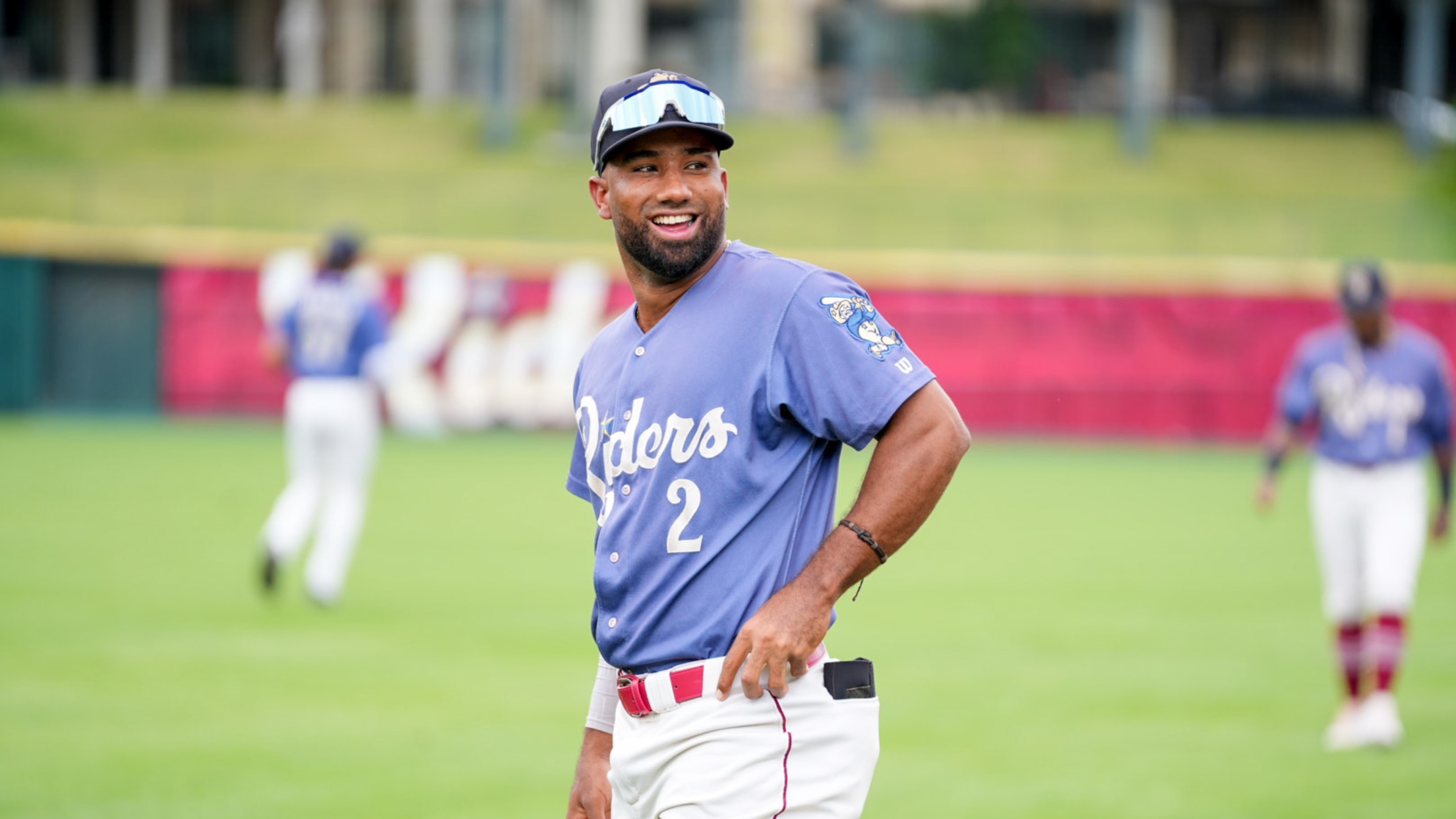 FRISCO, Texas (May 25, 2022) – The Frisco RoughRiders split their Wednesday doubleheader with the San Antonio Missions, as the Riders fell 8-1 in the first game but took game two by a score of 6-1 at Riders Field. The third inning in game two highlighted Wednesday's twin bill, with
Series opener vs. Missions washed out
Doubleheader on Wednesday, first game 4:05 p.m.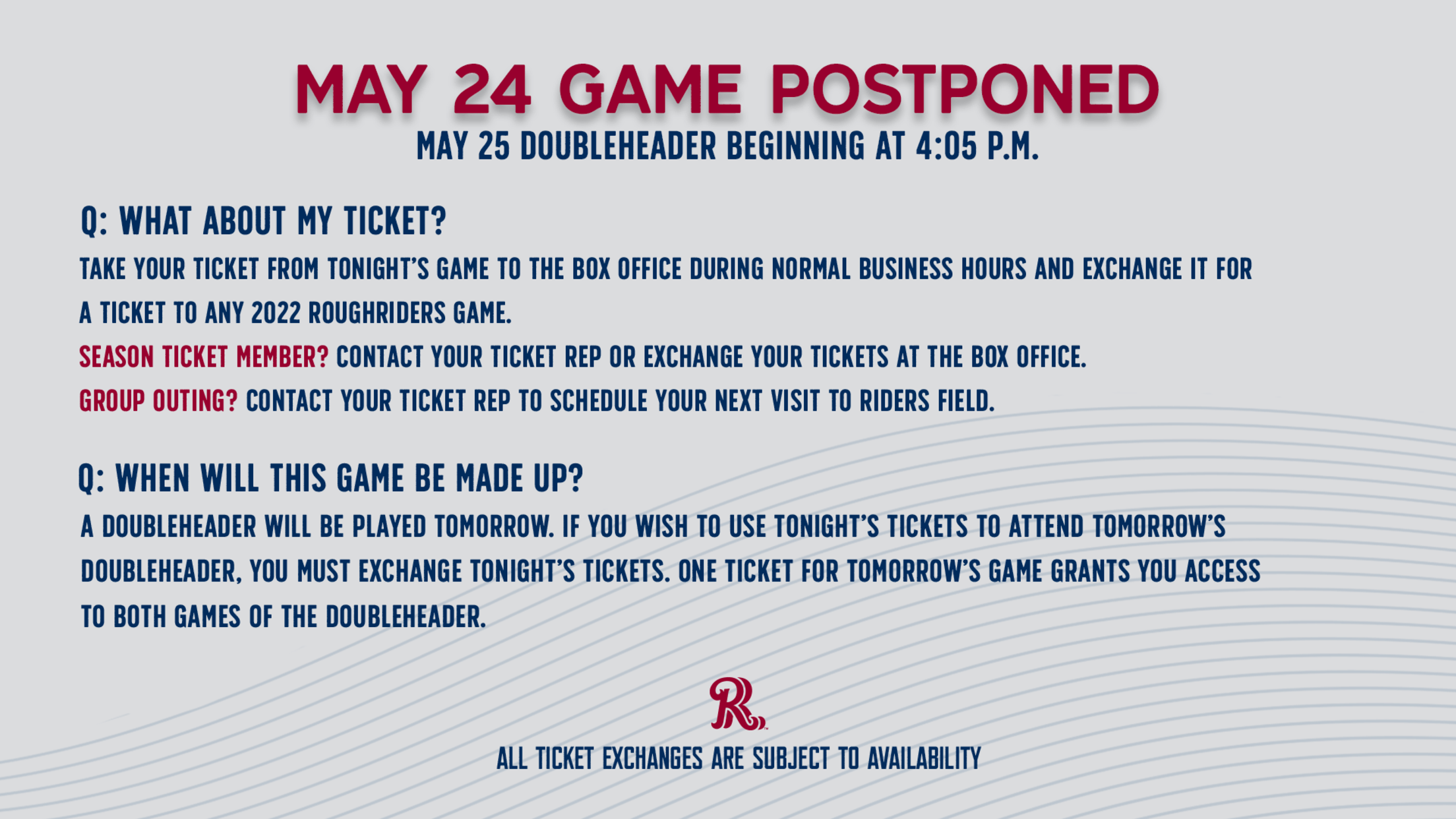 FRISCO, Texas (May 24, 2022) – Tuesday's series opener against the San Antonio Missions has been postponed due to inclement weather. The announcement sets up a doubleheader at Riders Field on Wednesday, May 24th, with the first game beginning at 4:05 p.m. The doubleheader is scheduled to be two seven-inning
Frisco comes back late, takes series finale over Corpus
Slaten strikes out seven, Ornelas collects four key hits in 7-6 win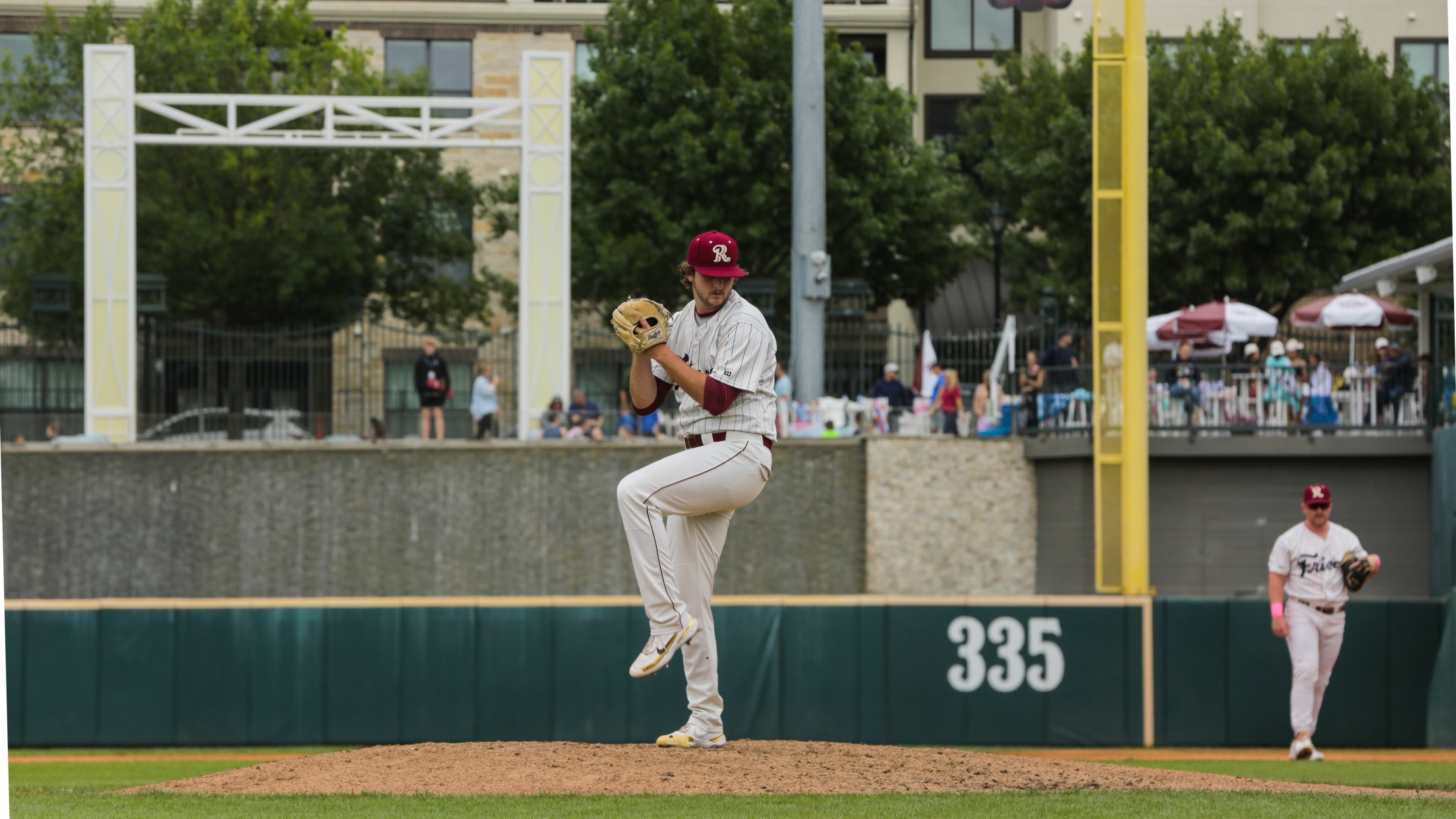 FRISCO, Texas (May 22, 2022) – Two eighth-inning runs pushed the Frisco RoughRiders to victory over the Corpus Christi Hooks 7-6 on Sunday evening from Riders Field. Box score Trailing 6-5 into the bottom of the eighth inning, Frisco (22-17) received more late-game heroics from Jonathan Ornelas, who tripled in
Riders over Hooks, end skid on Saturday
Harris homers twice, Ragans waives nine in 8-2 win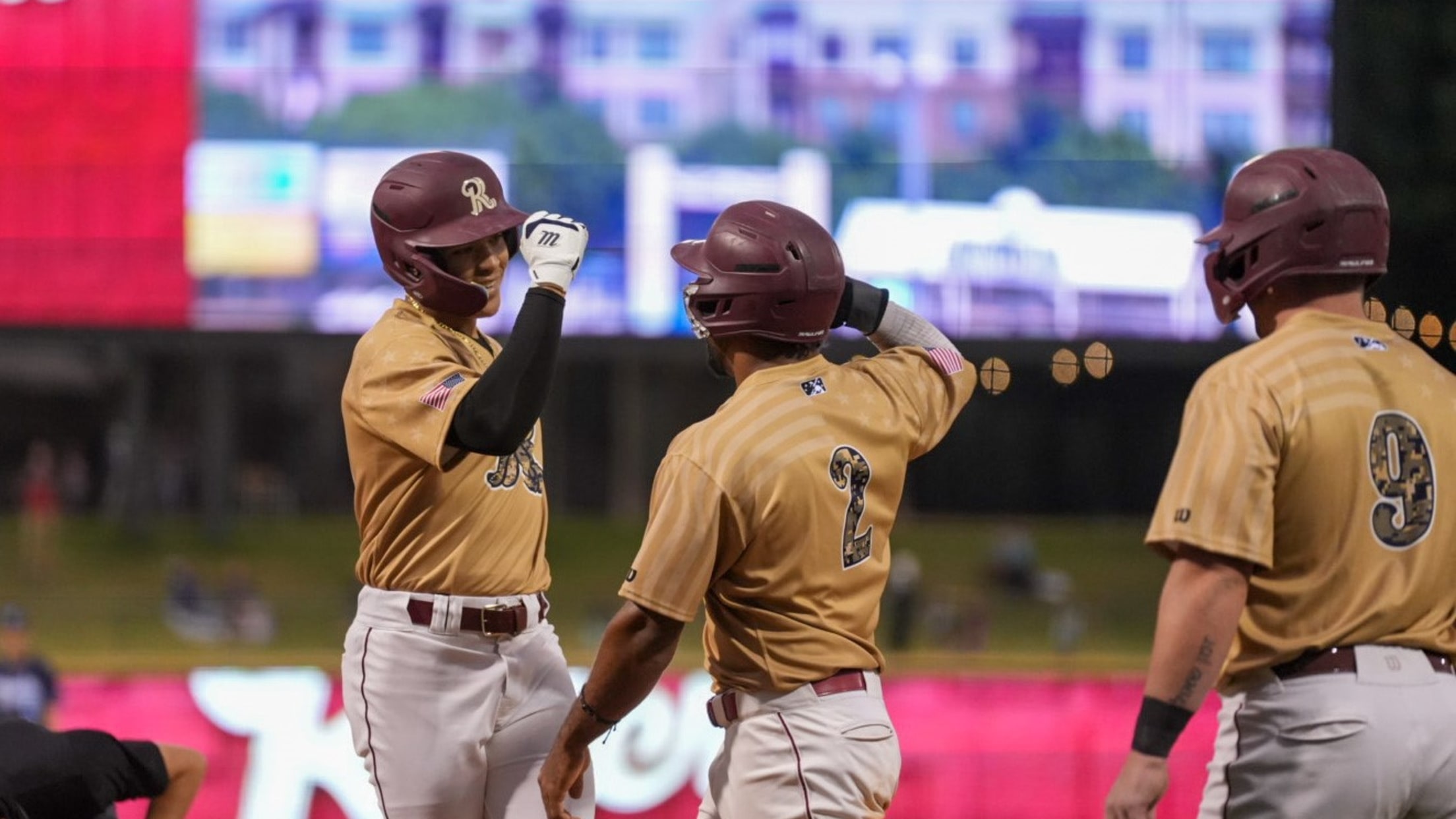 FRISCO, Texas (May 21, 2022) – A balanced attack on both ends powered the Frisco RoughRiders to an 8-2 win over the Corpus Christi Hooks on Saturday at Riders Field to end a three-game skid. Dustin Harris homered twice in the Saturday win while Riders starter Cole Ragans (4-1) pounded
Hooks score nine in fourth, Riders fall on Friday
Three-hit nights for Ornelas, Martinez in 11-9 loss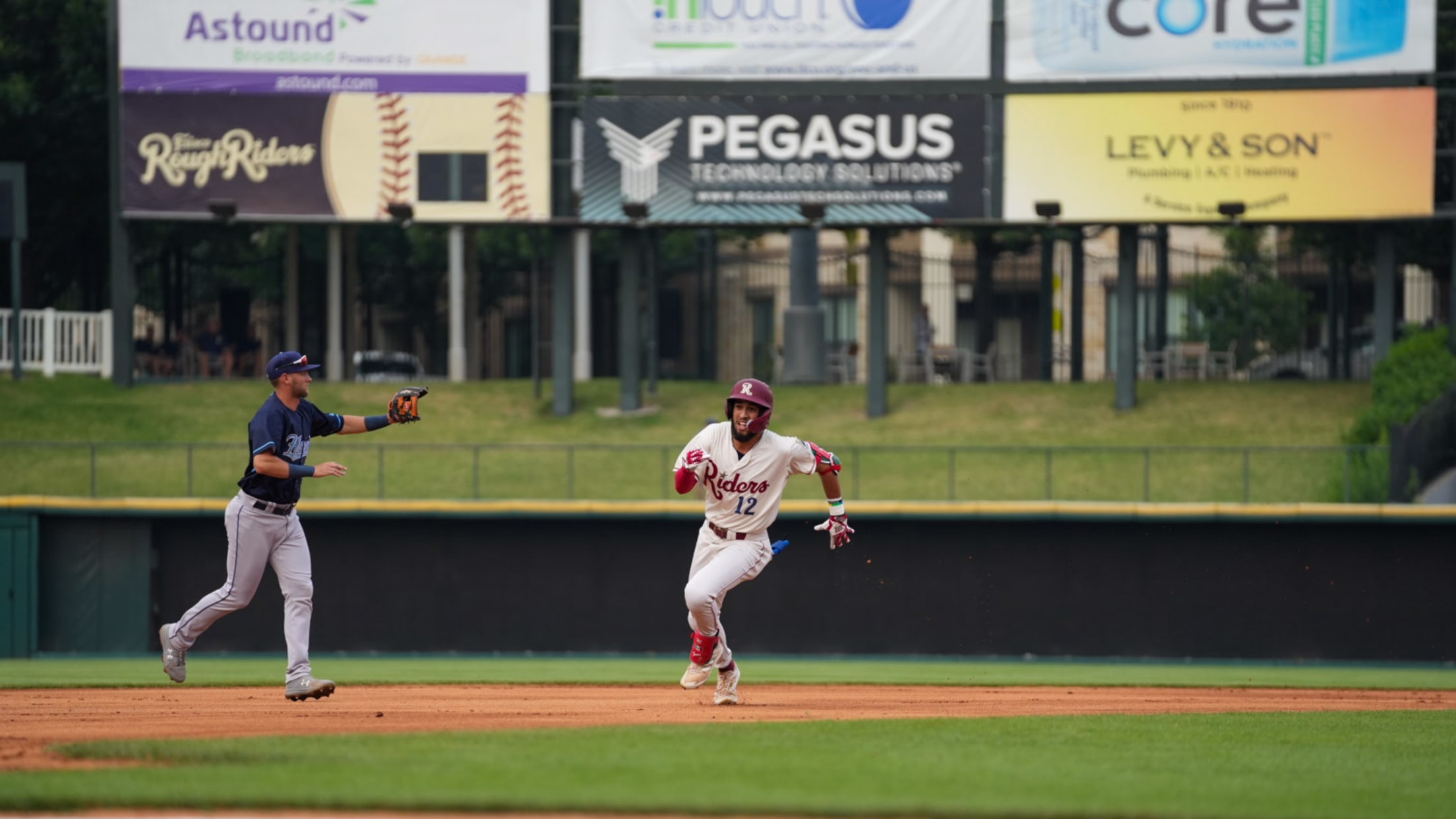 FRISCO, Texas (May 20, 2022) – Despite scoring seven unanswered runs, the Frisco RoughRiders couldn't overcome a nine-run deficit Friday night at Riders Field and fell to the Corpus Christi Hooks, 11-9. Jonathan Ornelas and J.P. Martinez combined for six hits at the top of the lineup in the Friday
RoughRiders to honor fallen 2d Lt Anthony Wentz on Armed Forces Day
Wentz and wife, Cori, went on first date at RoughRiders game in 2018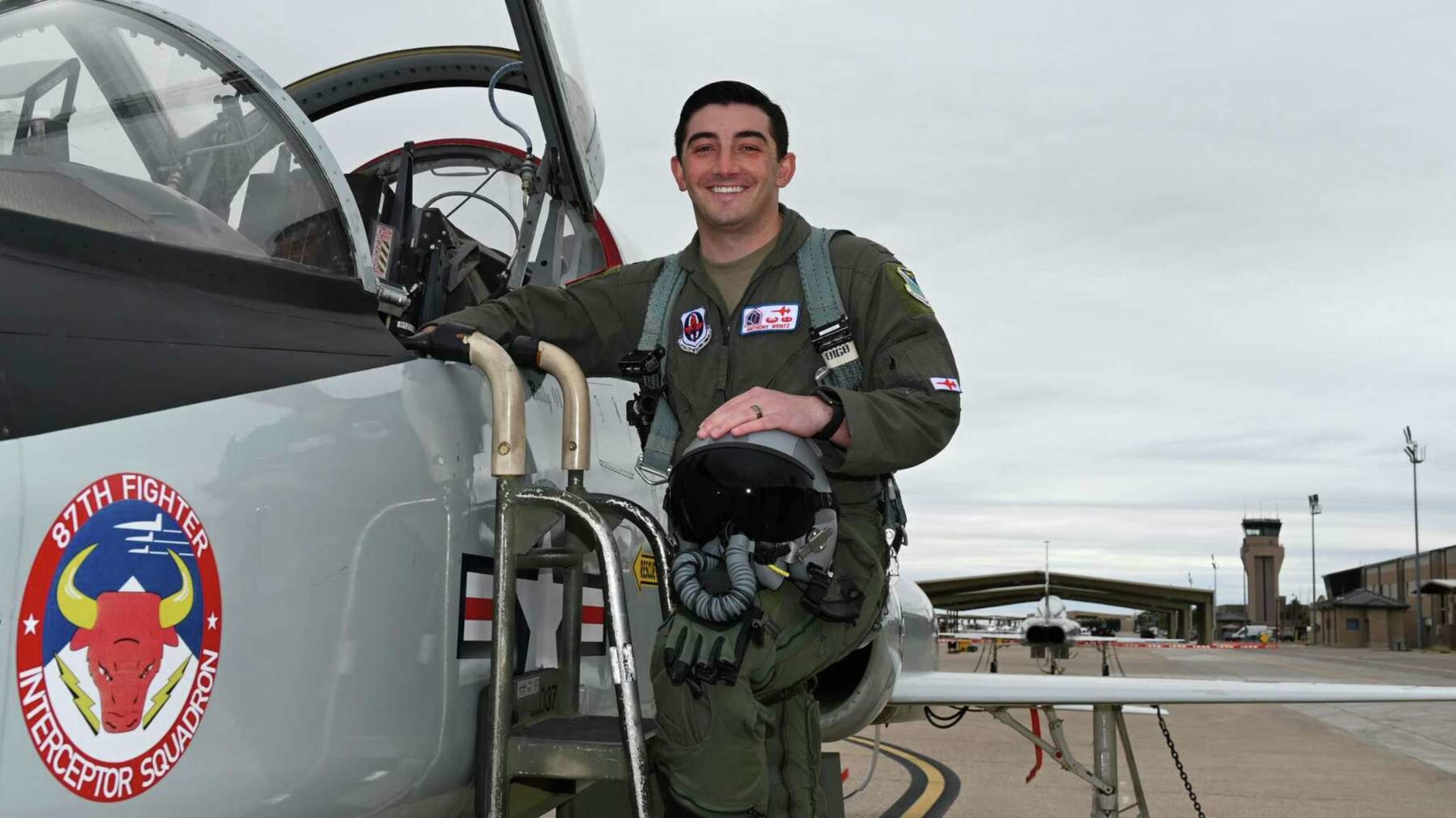 FRISCO, Texas (May 20, 2022) – On Armed Forces Day, Saturday, May 21st, the Frisco RoughRiders will honor fallen Air Force 2d Lt Anthony D. Wentz with a special pregame ceremony prior to their game against the Corpus Christi Hooks. The Riders will honor the life of Second Lt Anthony
Riders hit four homers, drop game to Hooks
Garcia hits two home runs in 9-5 loss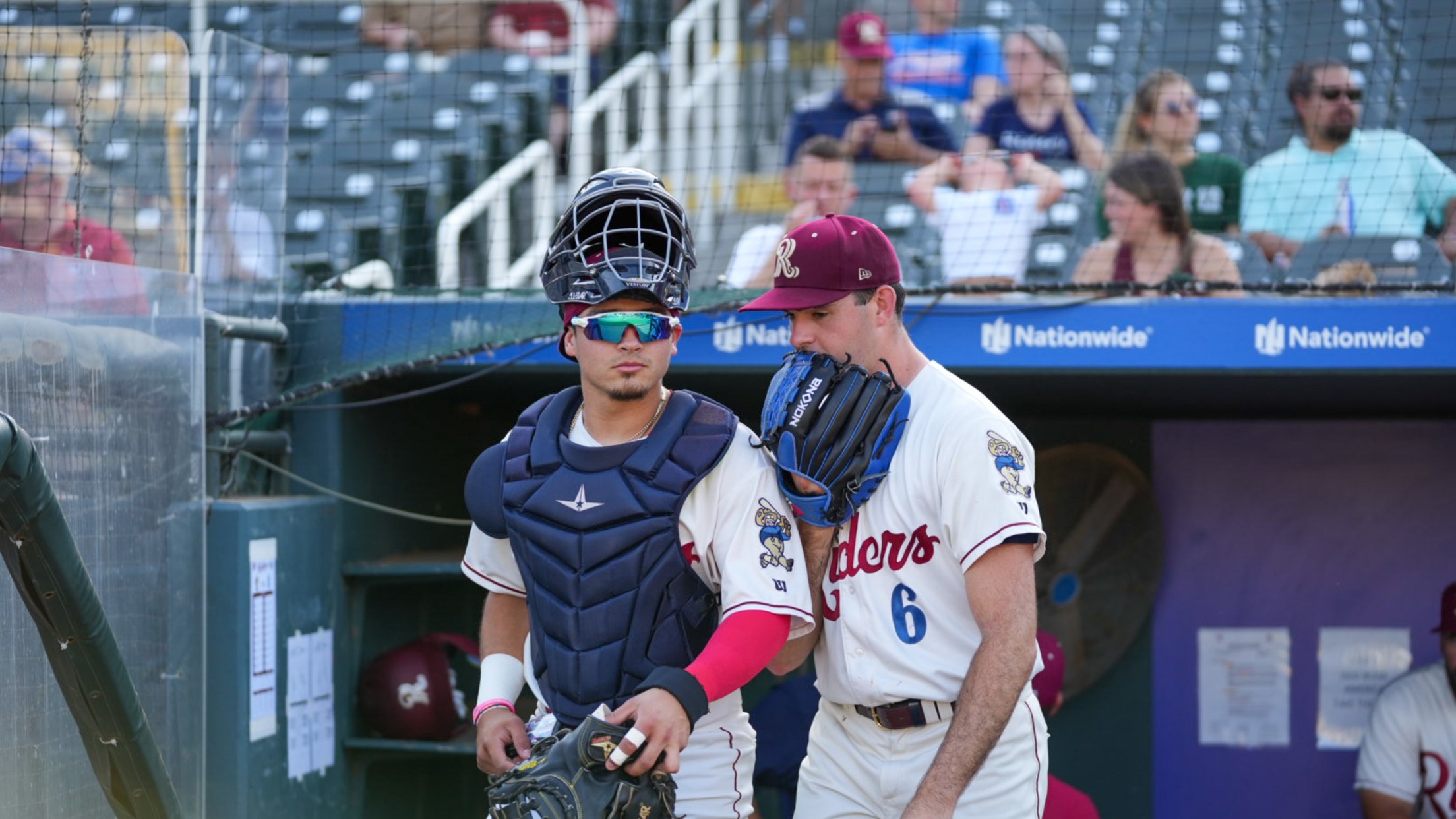 FRISCO, Texas (May 19, 2022) – The Frisco RoughRiders launched four home runs, but fell 9-5 to the Corpus Christi Hooks from Riders Field on Thursday night. David Garcia rammed his second-career multi-homer game in the defeat. Box score Frisco (20-16) fell behind early when Enmanuel Valdez doubled in the
Riders comeback snubbed, fall 7-5
Frisco strands tying run in ninth, Hooks end losing skid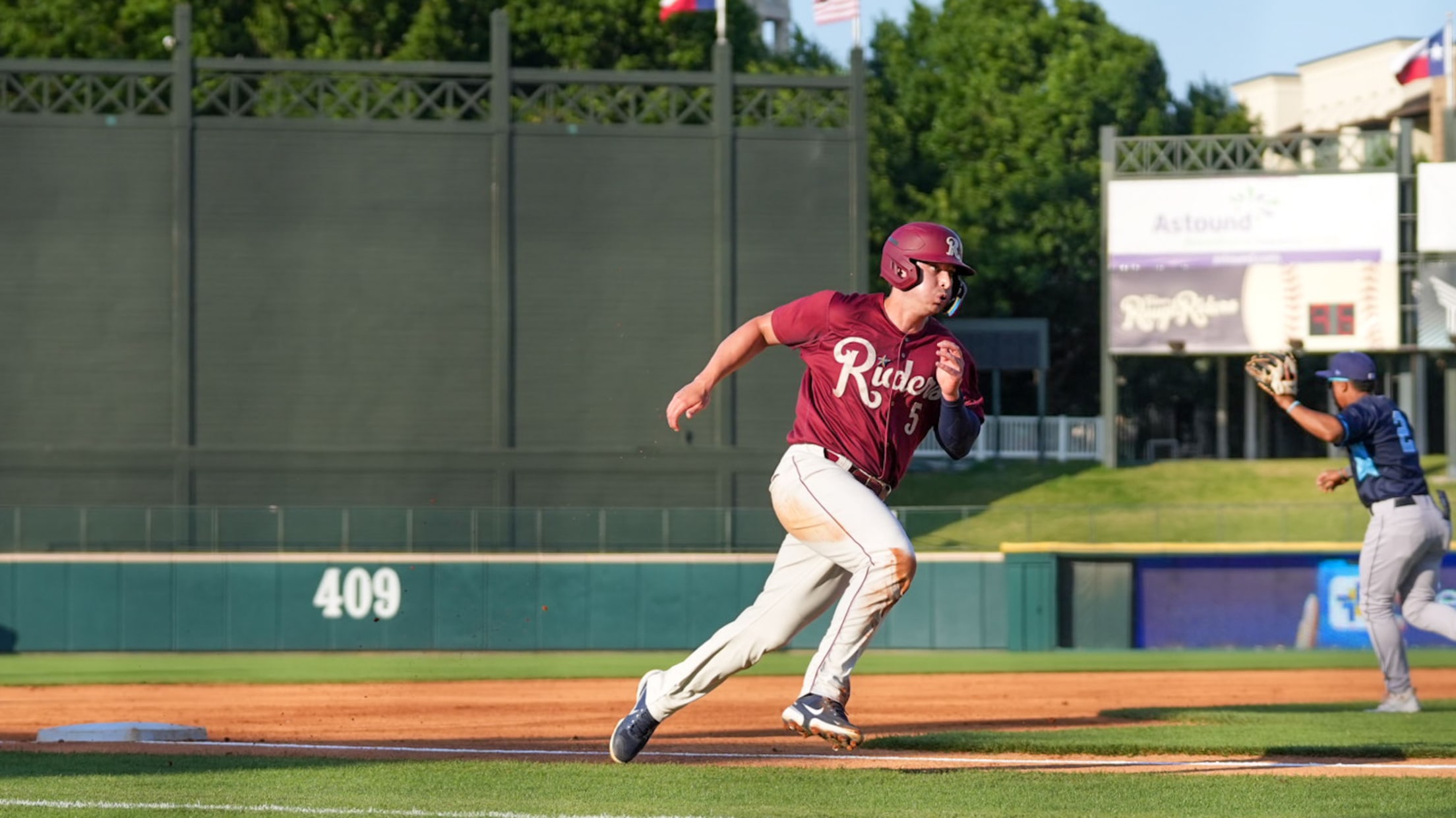 FRISCO, Texas (May 18, 2022) – After scoring 31 combined runs in their last two games, the Frisco RoughRiders offense was muffled by the Corpus Christi Hooks Wednesday night in a 7-5 loss at Riders Field. Following 18 runs on Sunday and 13 Tuesday night to begin the series, the
Hair homers again, Riders down Hooks 13-7
Mitch Garver rehabs, Frisco offense stays hot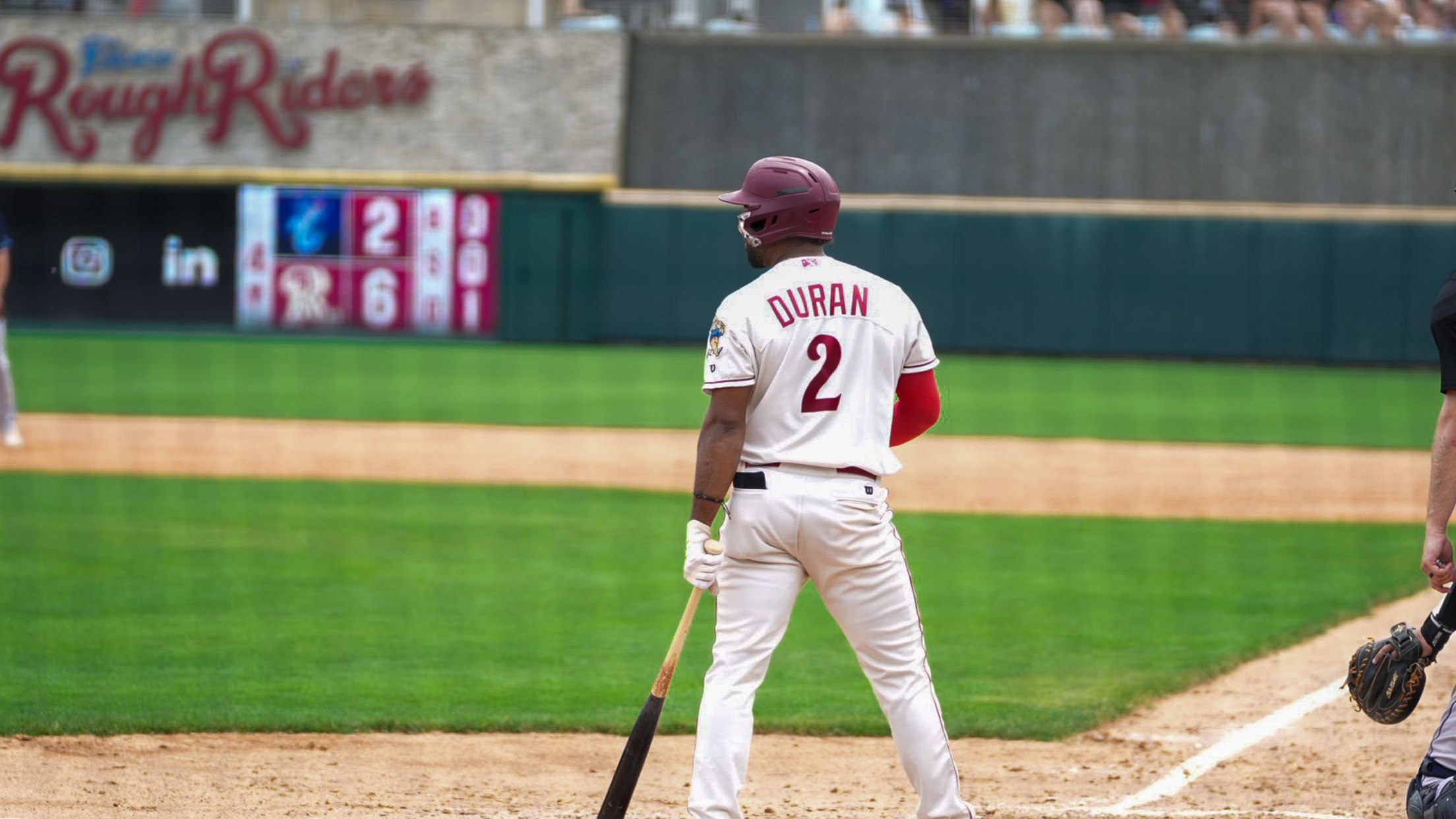 FRISCO, Texas (May 17, 2022) – Offense paced the Frisco RoughRiders to their second-straight win, topping the Corpus Christi Hooks on Tuesday at Riders Field, 13-7. Rangers catcher Mitch Garver rehabbed Tuesday afternoon with the Riders, walking twice and scoring in his first game on the field since May 8th.
Ragans named Rangers Starting Pitcher of the Month for April
Ragans tallies 2.13 ERA over three April starts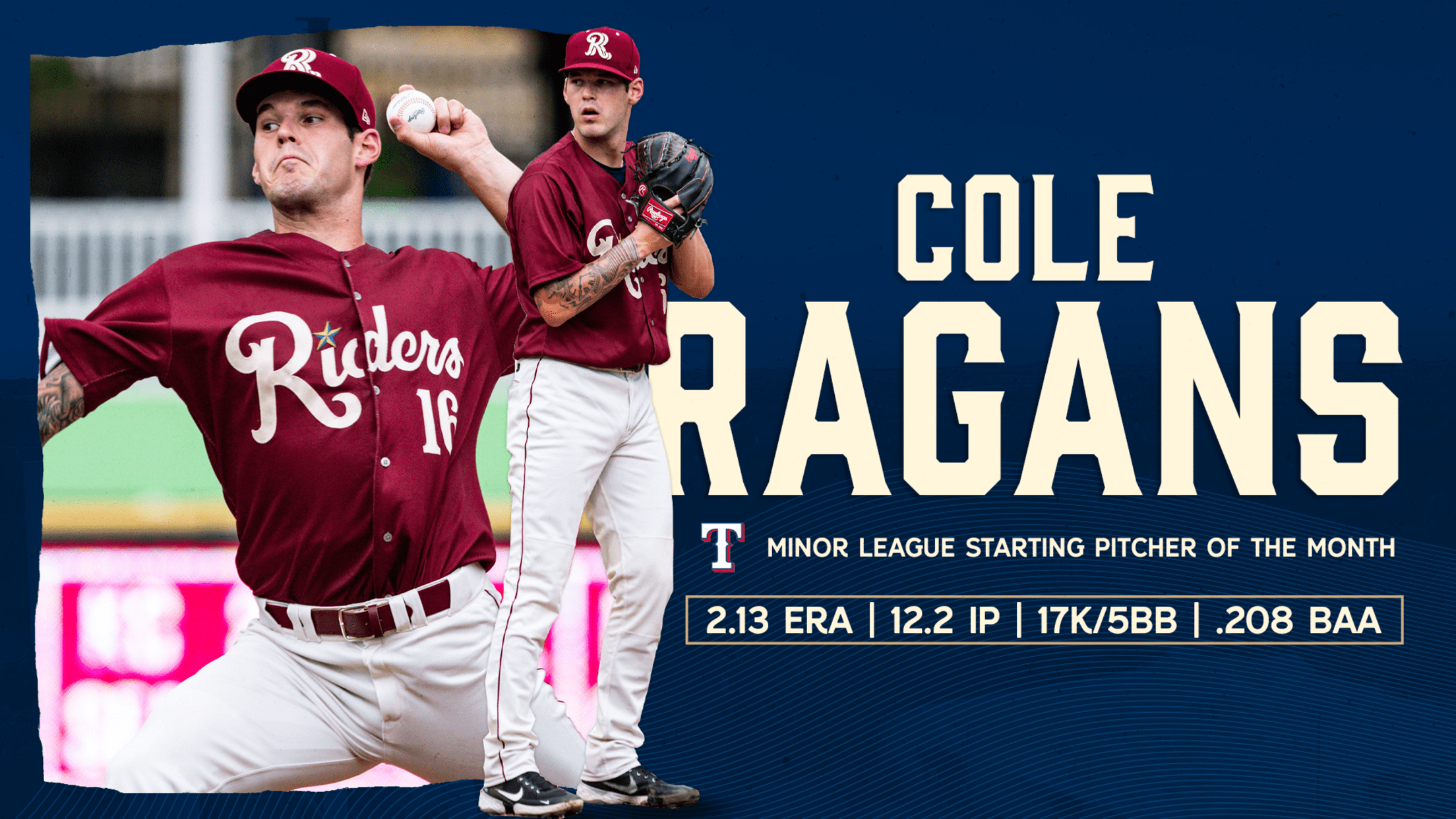 FRISCO, Texas (May 17, 2022) – RoughRiders pitcher Cole Ragans took home hardware as the Texas Rangers Minor League Starting Pitcher of the Month for April, the Rangers announced on Tuesday. In April, Ragans, a 2016 first-round selection by Texas, went 0-1 with a 2.13 ERA over his three starts.
Mitch Garver expected to rehab in Frisco
Catcher set to DH on Tuesday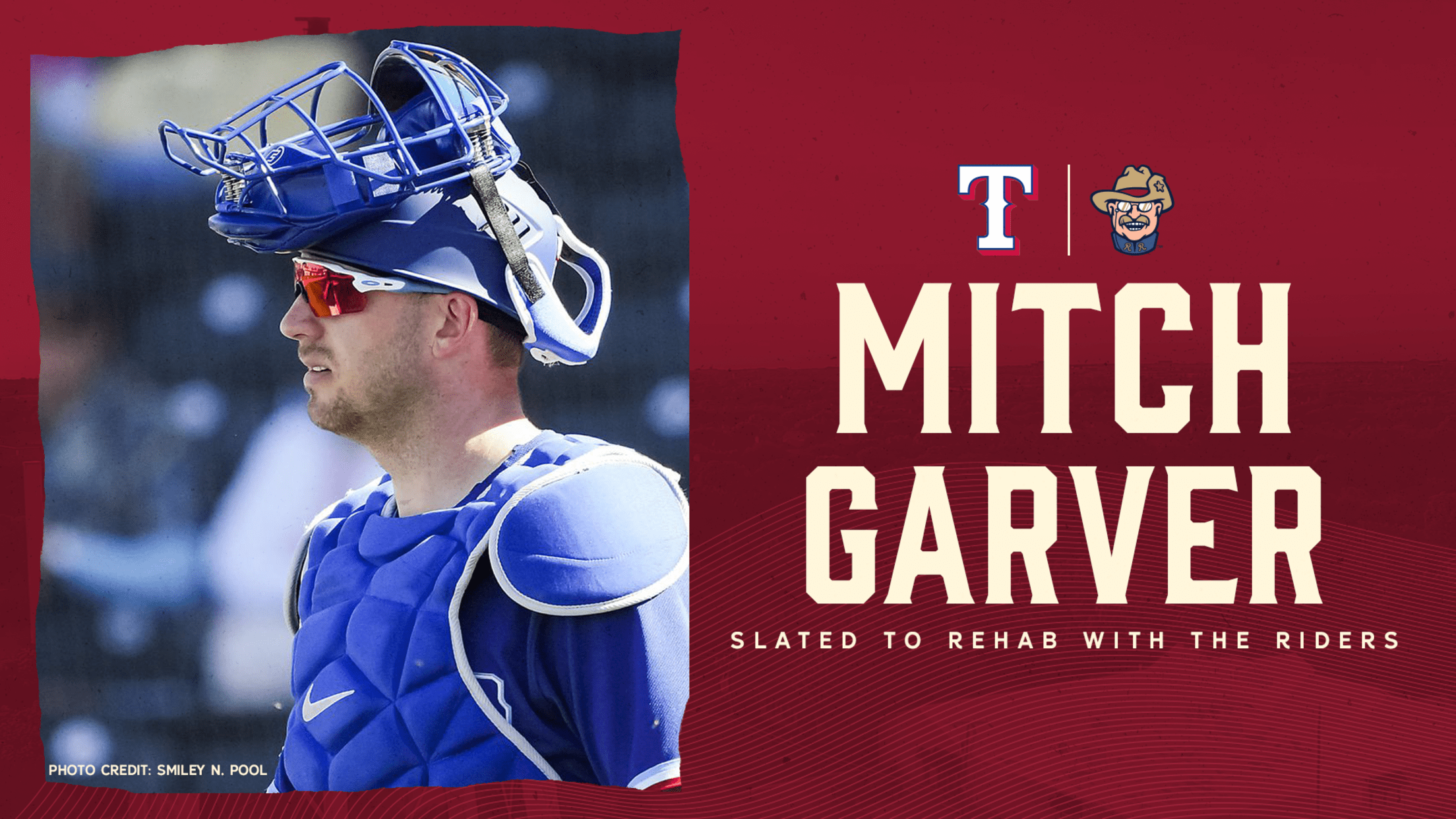 FRISCO, Texas (May 16, 2022) – Texas Rangers catcher Mitch Garver is expected to rehab with the Frisco RoughRiders beginning on Tuesday when the RoughRiders take on the Corpus Christi Hooks at 11:05 a.m. Garver came over to the Rangers in a trade on March 12th, 2022 from the Minnesota
Frisco explodes with eight homers in 18-4 win
Hair homers thrice, Duran twice for most runs since 2011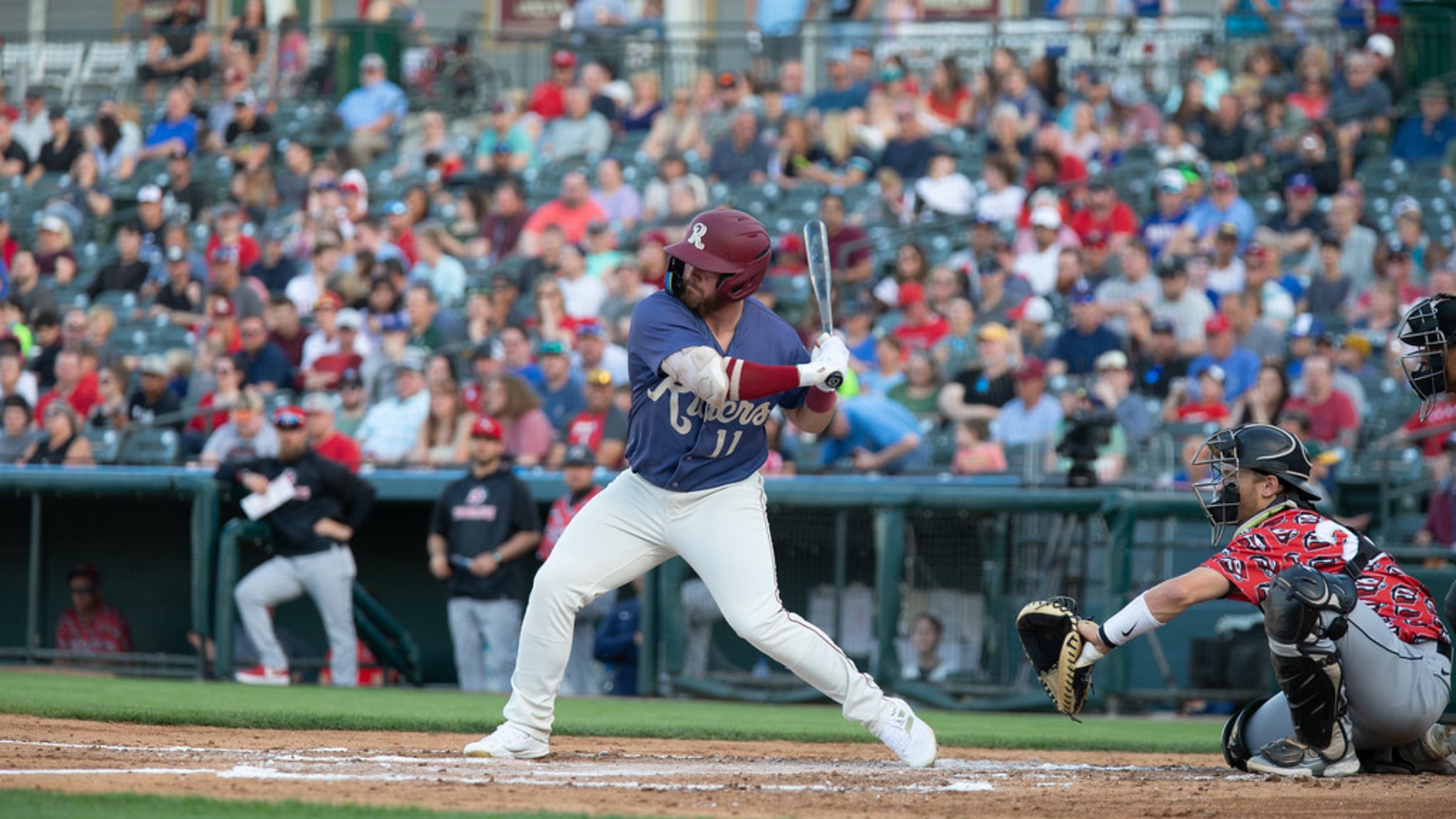 FRISCO, Texas (May 15, 2022) – The Frisco RoughRiders ended their six-game series against the Tulsa Drillers with an 18-4 win at ONEOK Field, tallying their most runs in a game since 2011 and their largest margin of victory in franchise history. Behind a record-tying eight team home runs, Trey
Early runs doom Riders in 11-1 loss
Ornelas finishes with three of four team hits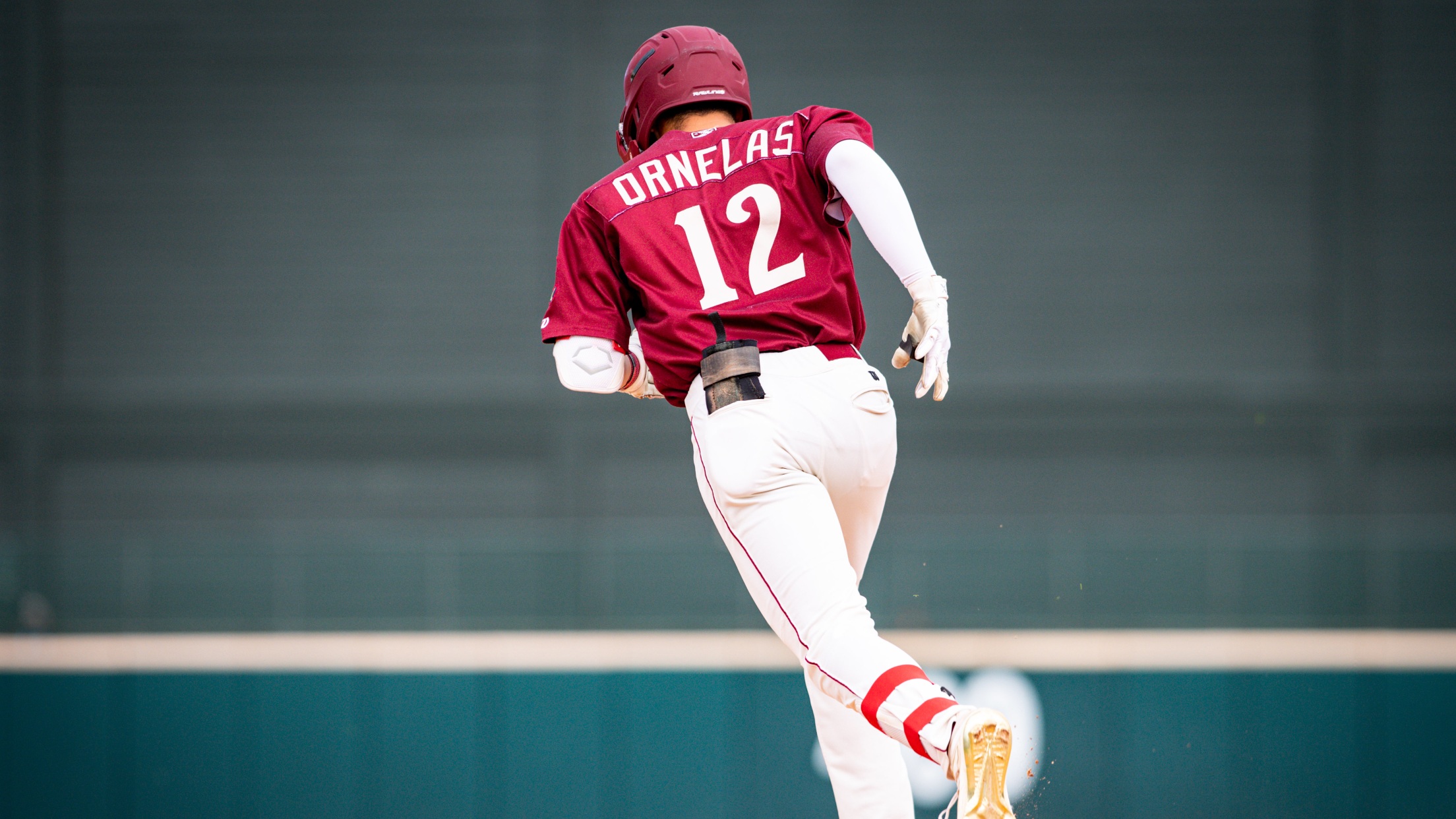 FRISCO, Texas (May 14, 2022) – The Tulsa Drillers plated six runs in the first two innings Saturday night, a deficit too tall for the Frisco RoughRiders as they fell 11-1. Jonathan Ornelas finished 3-for-5 in his Saturday effort, raising his season average to a .357 through 28 games. Box
Bradford strikes out ten in Friday win
Crim, Fabian, Martinez all homer as Riders down Drillers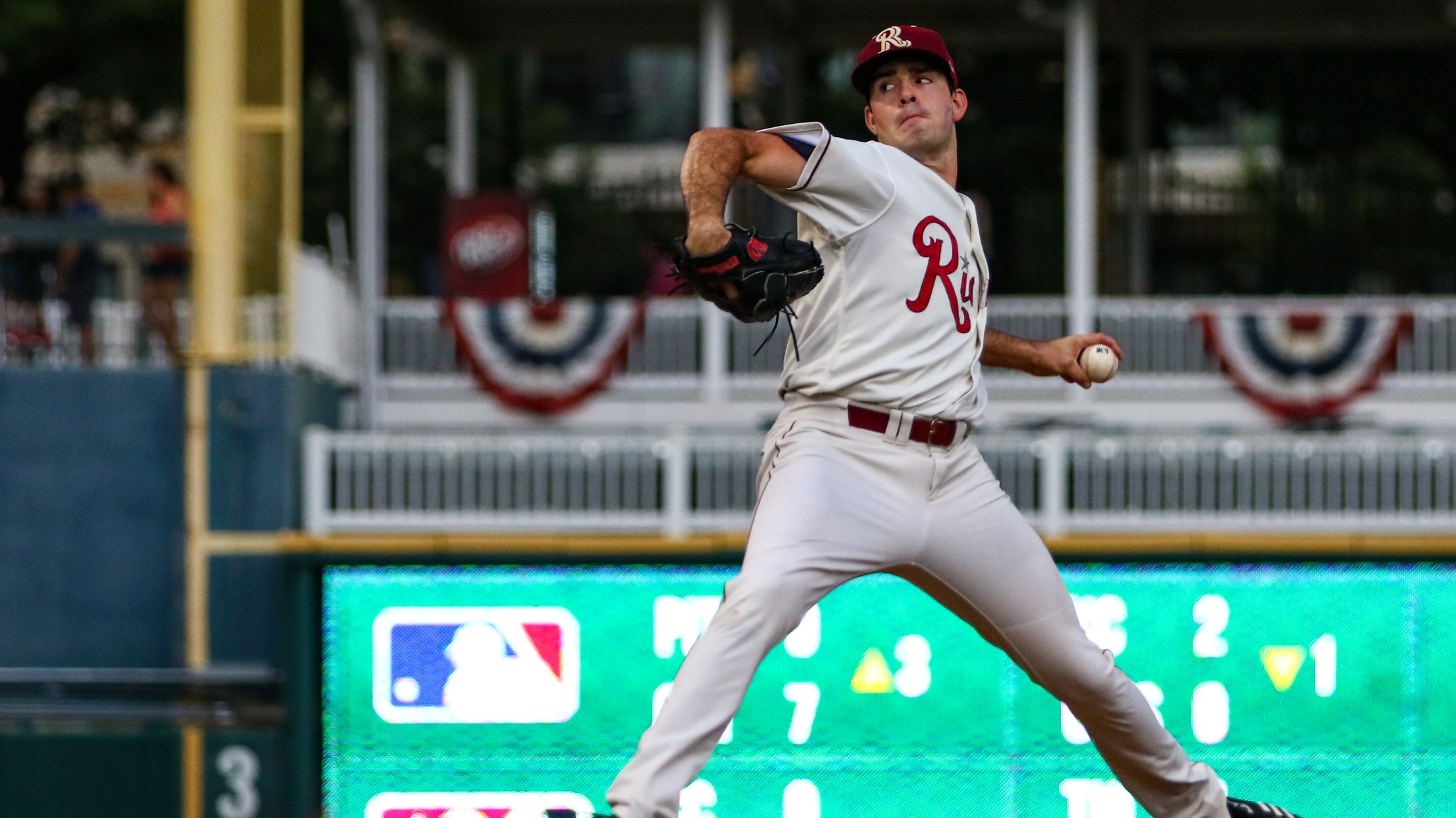 FRISCO, Texas (May 13, 2022) – The Frisco RoughRiders put an end to a three-game skid Friday night with an 8-6 win over the Tulsa Drillers at ONEOK Field. Riders LHP Cody Bradford struck out ten batters in five innings, the most strikeouts in a game by any Riders pitcher
Crim homers again in 9-7 loss
Five-run first paced Tulsa to Thursday win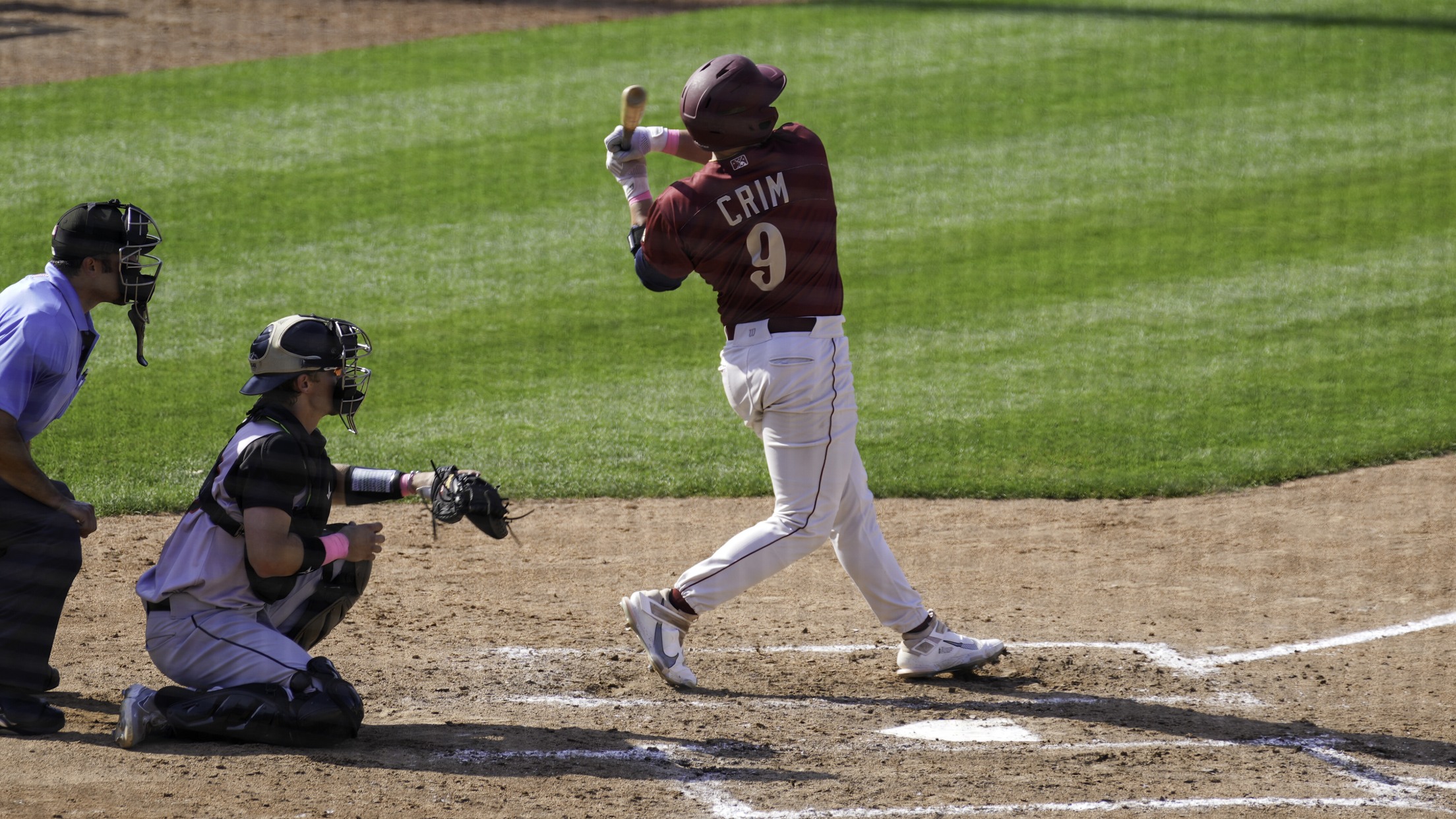 FRISCO, Texas (May 12, 2022) – The Frisco RoughRiders surrendered five runs in the first inning, a deficit too tall to overcome as they fell to the Tulsa Drillers Thursday night, 9-7. Blaine Crim hit his second home run in as many games for the infielder and his sixth of
Ornelas homers, Riders drop Wednesday game
Weems strikes out seven in 4.2 innings
FRISCO, Texas (May 11, 2022) – The Tulsa Drillers homered three times Wednesday afternoon to take the second game of the week, 7-2, from the Frisco RoughRiders at ONEOK Field. The Riders overcame an early deficit against Tulsa, but the Drillers plated six of their seven runs in the fifth
Eight-run fifth pushes Tulsa over Riders
Fabian, Crim go deep in 8-6 Tuesday defeat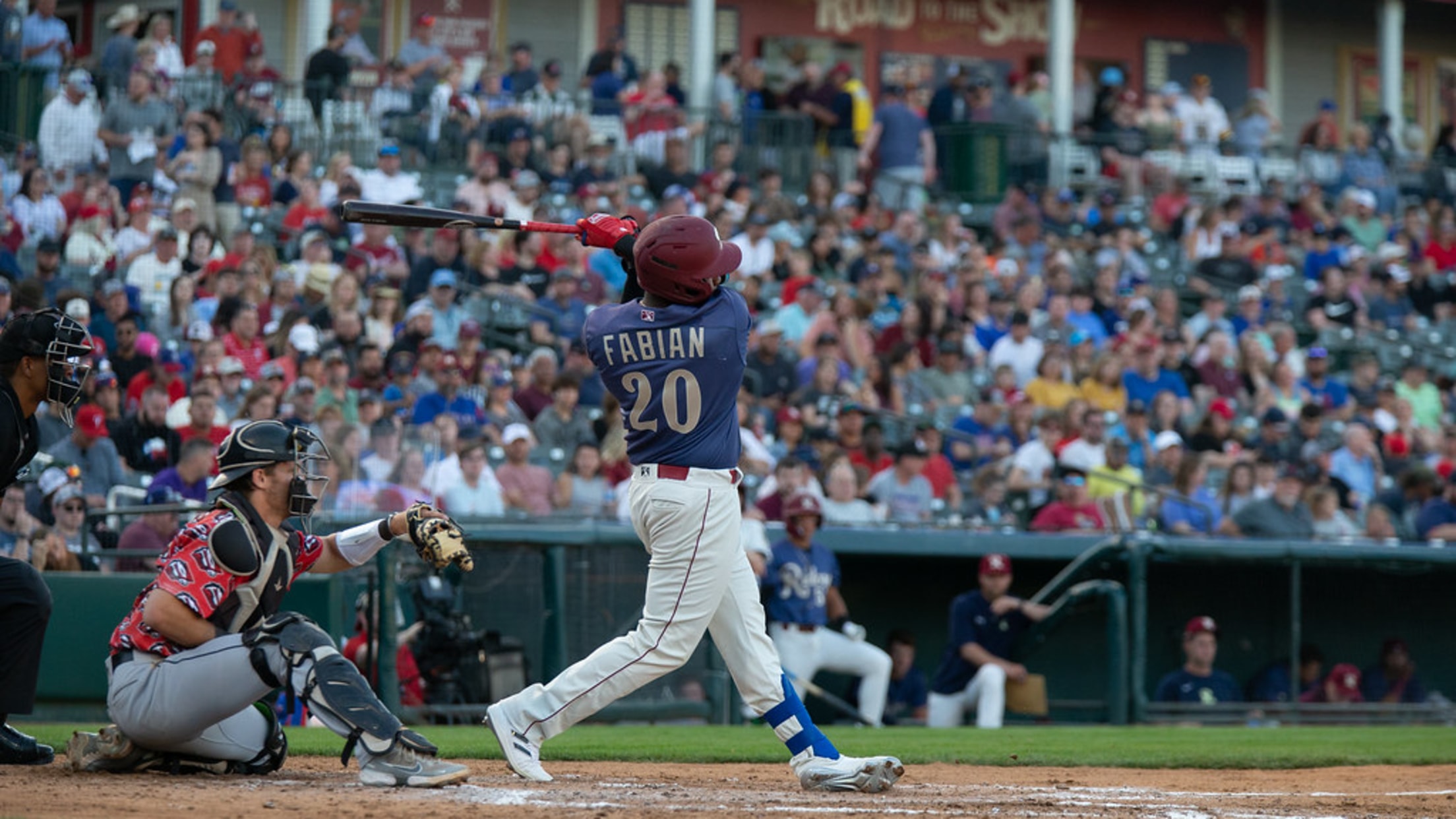 FRISCO, Texas (May 10, 2022) – The Frisco RoughRiders allowed eight runs in the bottom of the fifth and the Tulsa Drillers took Tuesday's game, 8-6. Blaine Crim and Sandro Fabian both homered at ONEOK Field and Ezequiel Duran finished a home run shy of the cycle. Box score Duran
Riders split Arkansas series with 8-2 win
Ragans throws six scoreless, strikes out nine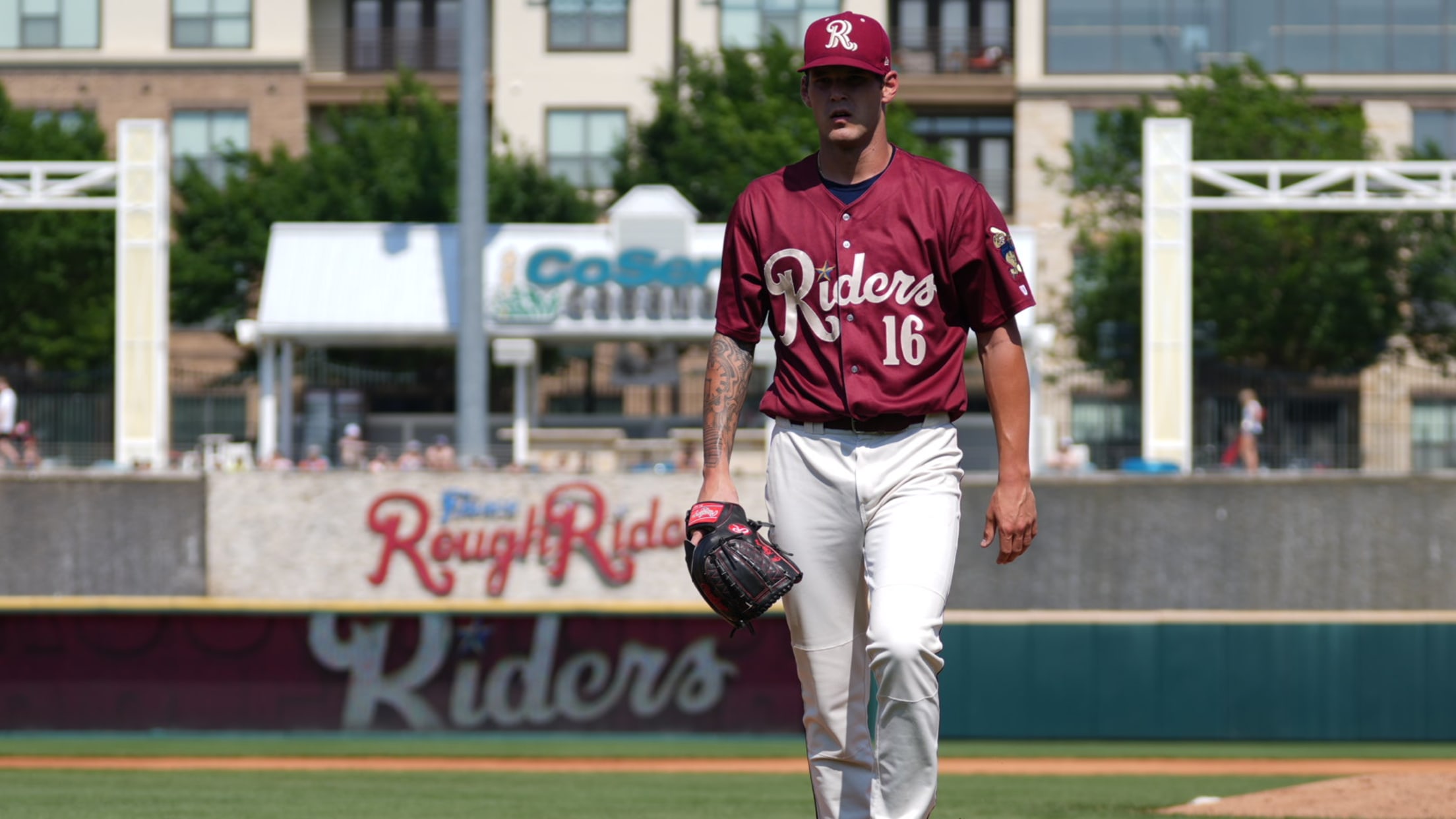 FRISCO, Texas (May 8, 2022) – Frisco RoughRiders starter Cole Ragans struck out a season-high nine batters in his six-inning scoreless start on Mother's Day, defeating the Arkansas Travelers 8-2. Sunday marked back-to-back quality starts for RoughRiders pitchers, with Jack Leiter also throwing six scoreless on Saturday night. Box score
Leiter powers Riders to first shutout win of season
Crim, Duran go deep in 5-0 victory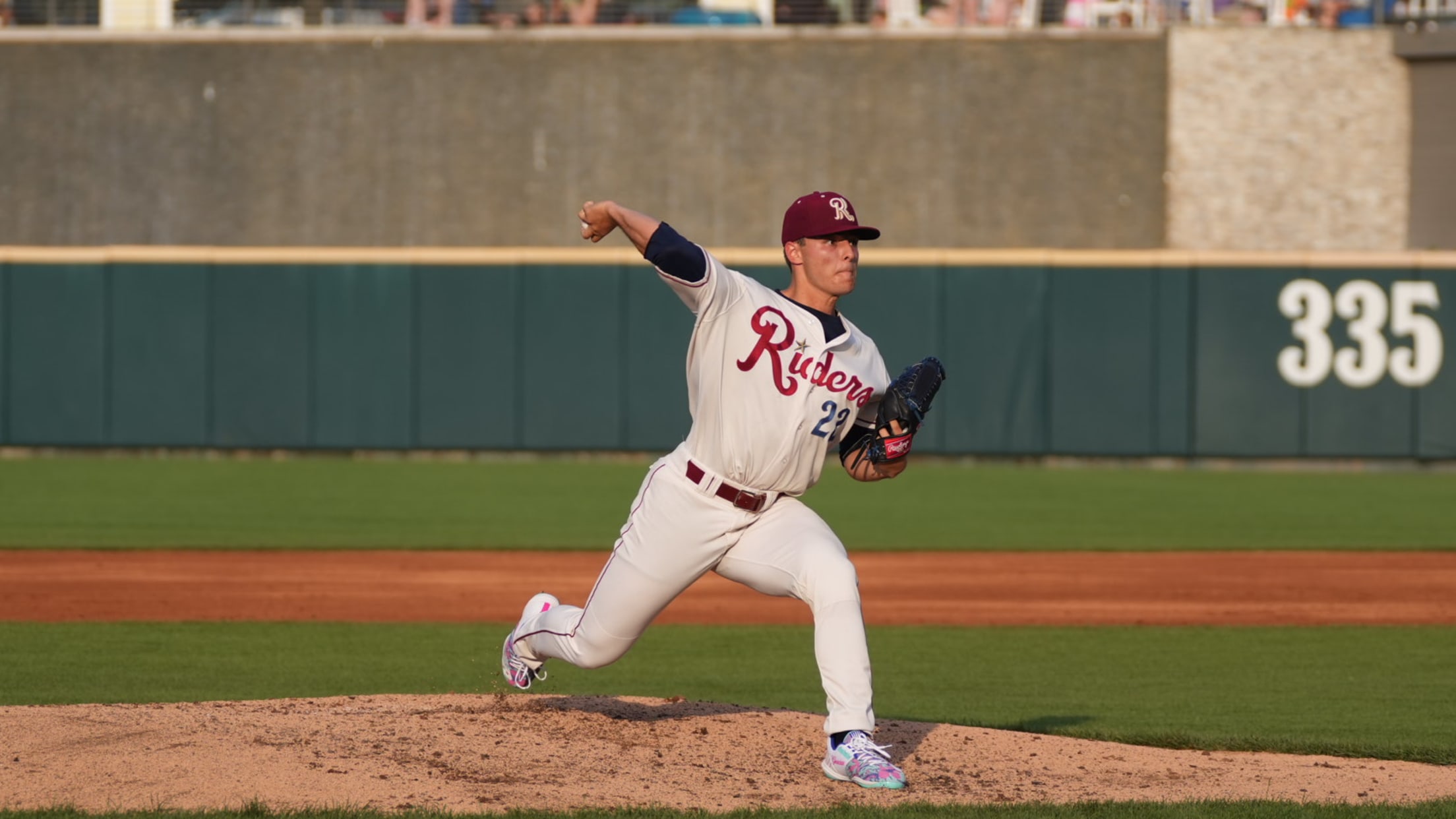 FRISCO, Texas (May 7, 2022) – The Frisco RoughRiders blanked the Arkansas Travelers at Riders Field Saturday night, 5-0, for their first shutout win of the year. Jack Leiter (1-2) struck out five batters in six scoreless innings for his first career win. Blaine Crim and Ezequiel Duran both went
Riders fall 6-2 to Travelers on Friday
Duran finishes with four hits, Nordlin strikes out six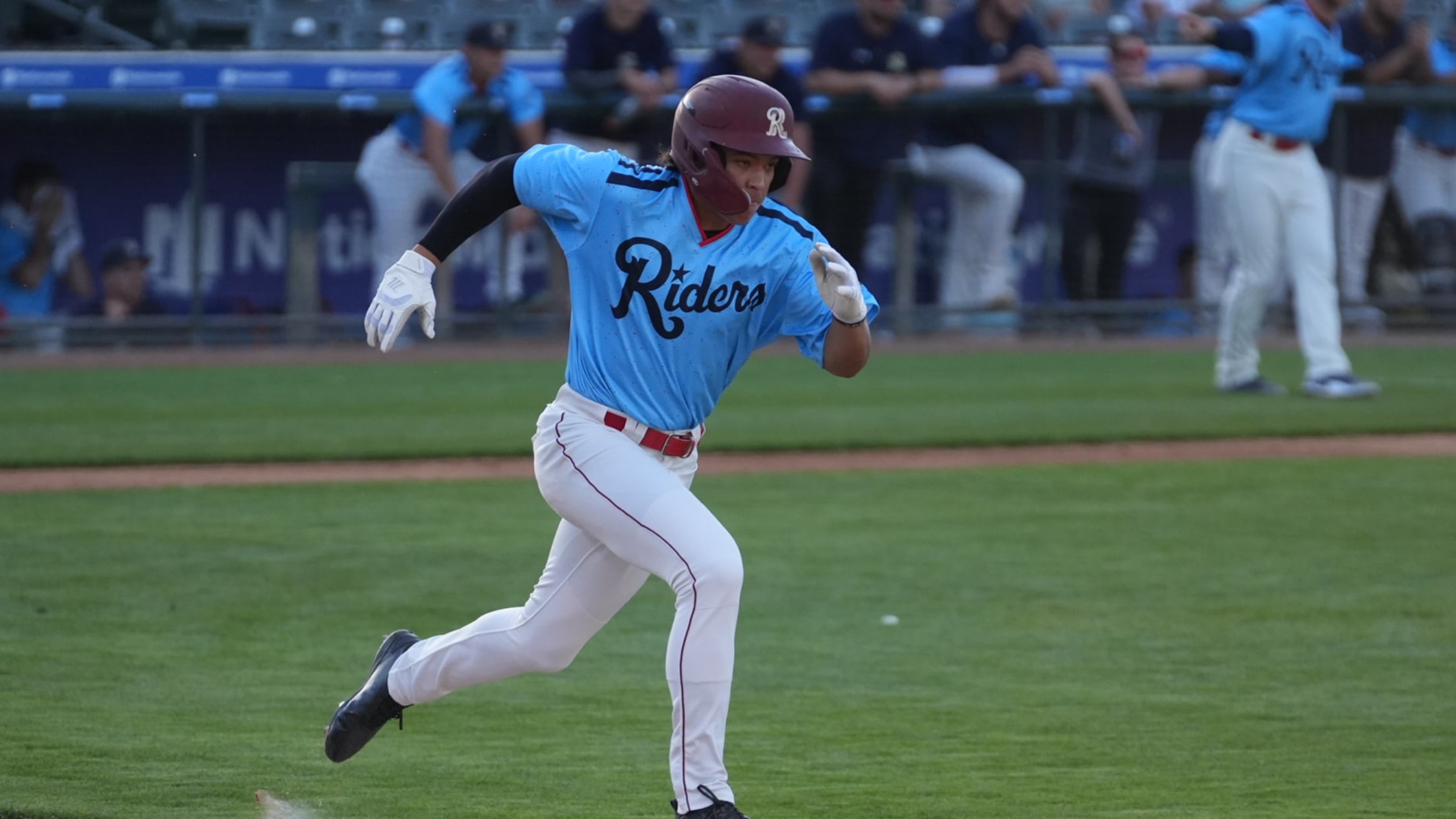 FRISCO, Texas (May 6, 2022) – The Frisco RoughRiders fell to the Arkansas Travelers on Friday night at Riders Field, 6-2. Ezequiel Duran became the third Frisco batter this season to finish with a four-hit night, joining Blaine Crim and Jonathan Ornelas. Box score The RoughRiders (15-10) went 1-for-13 with
Quesos down Diamantes, 6-1
Hair homers, Duran doubles twice in Thursday win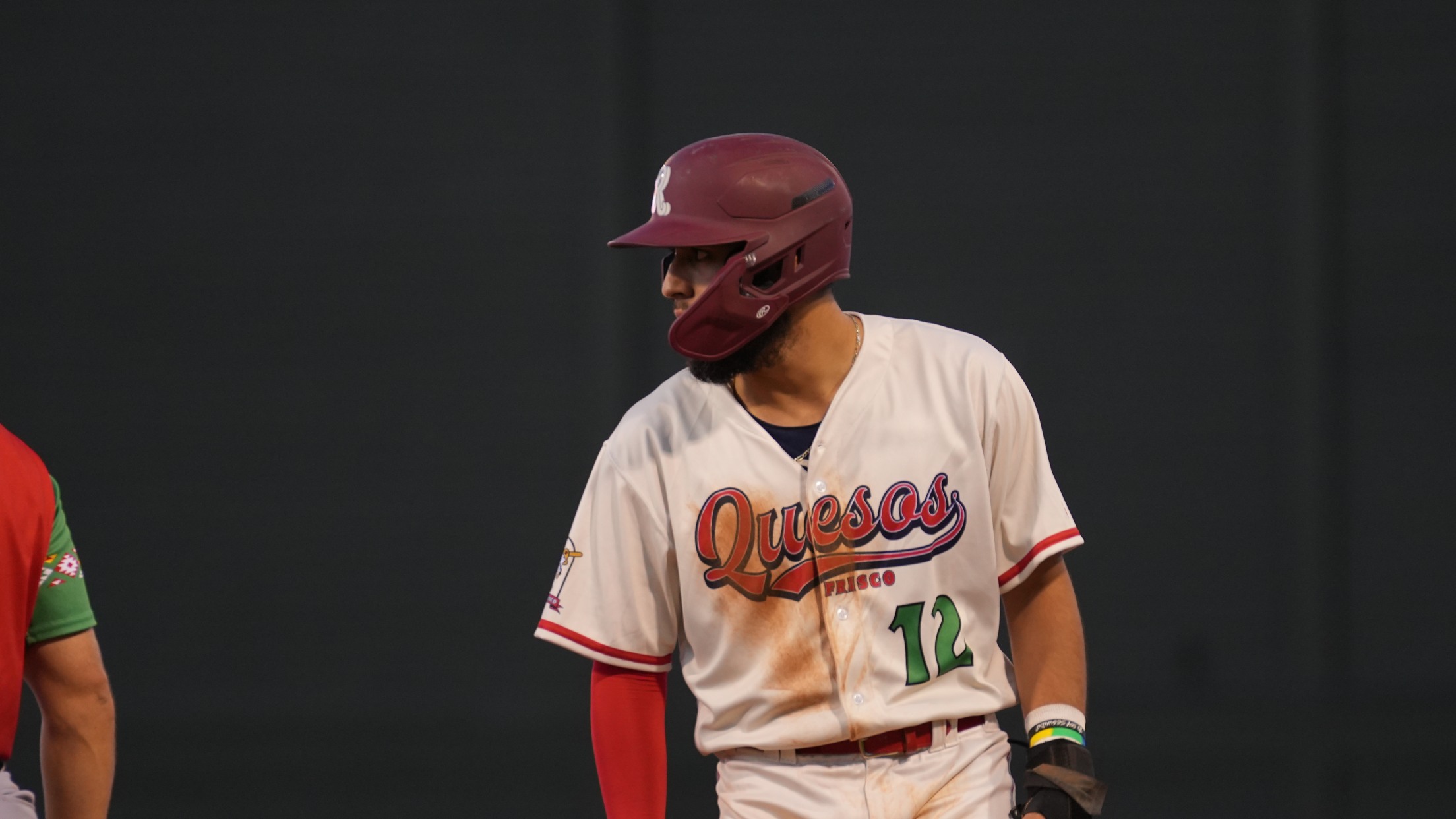 FRISCO, Texas (May 5, 2022) – Los Quesos Frisco took the field on Cinco de Mayo against Diamantes de Arkansas and came away with a 6-1 win. The RoughRiders wore their Copa de la Diversion, or "Fun Cup", jerseys for the first time this season. The Riders (15-9) were led
Riders comeback snubbed with 6-3 loss to Travs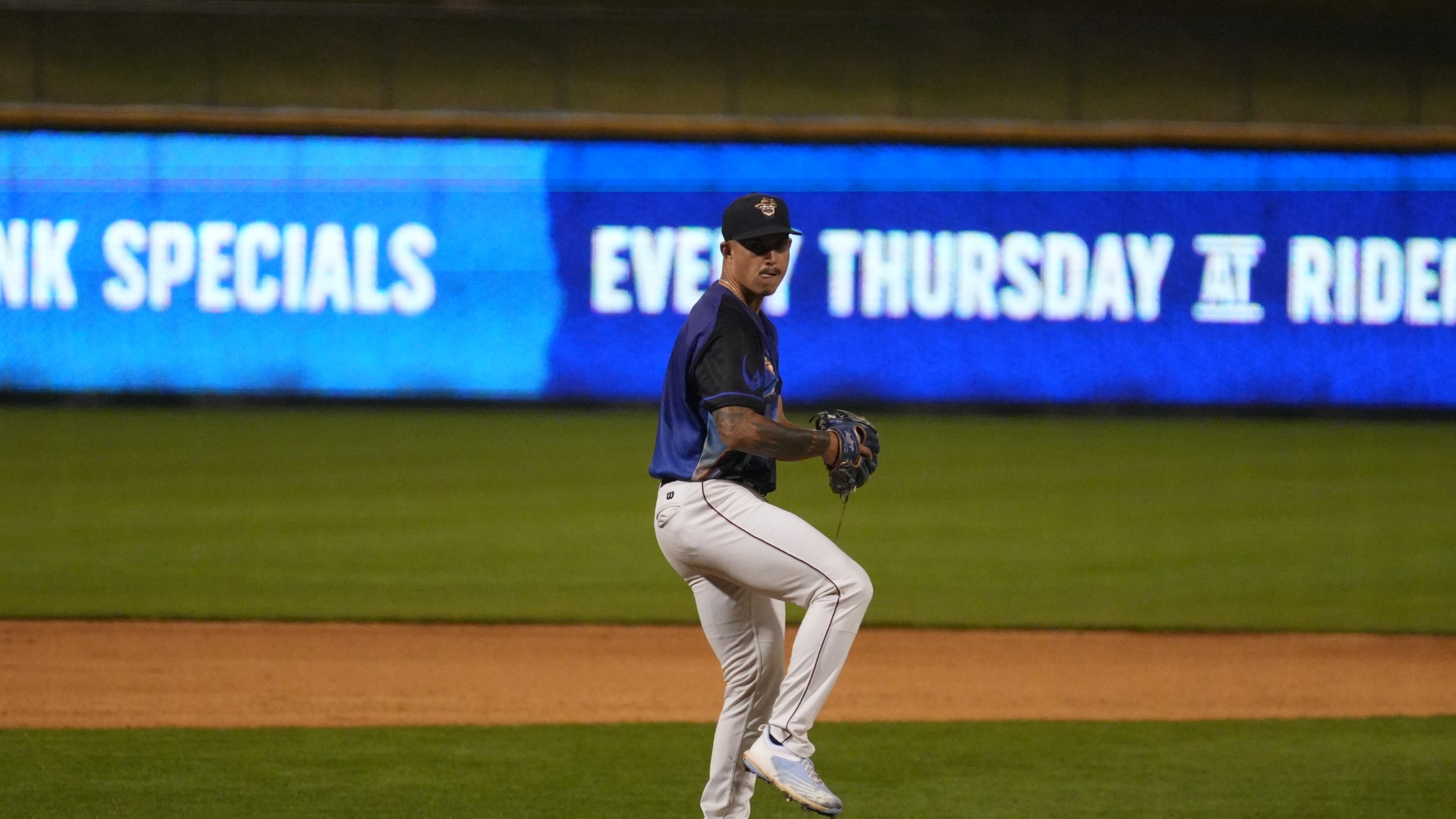 FRISCO, Texas (May 4, 2022) – A three-run ninth inning propelled the Arkansas Travelers over the Frisco RoughRiders Wednesday night at Riders Field, 6-3. Frisco scored three runs in the sixth through eighth innings, including solo home runs from Ezequiel Duran and Jonathan Ornelas, both hitting their second of the
Travelers win Tuesday opener
Kent throws 5.1 innings in 2-1 loss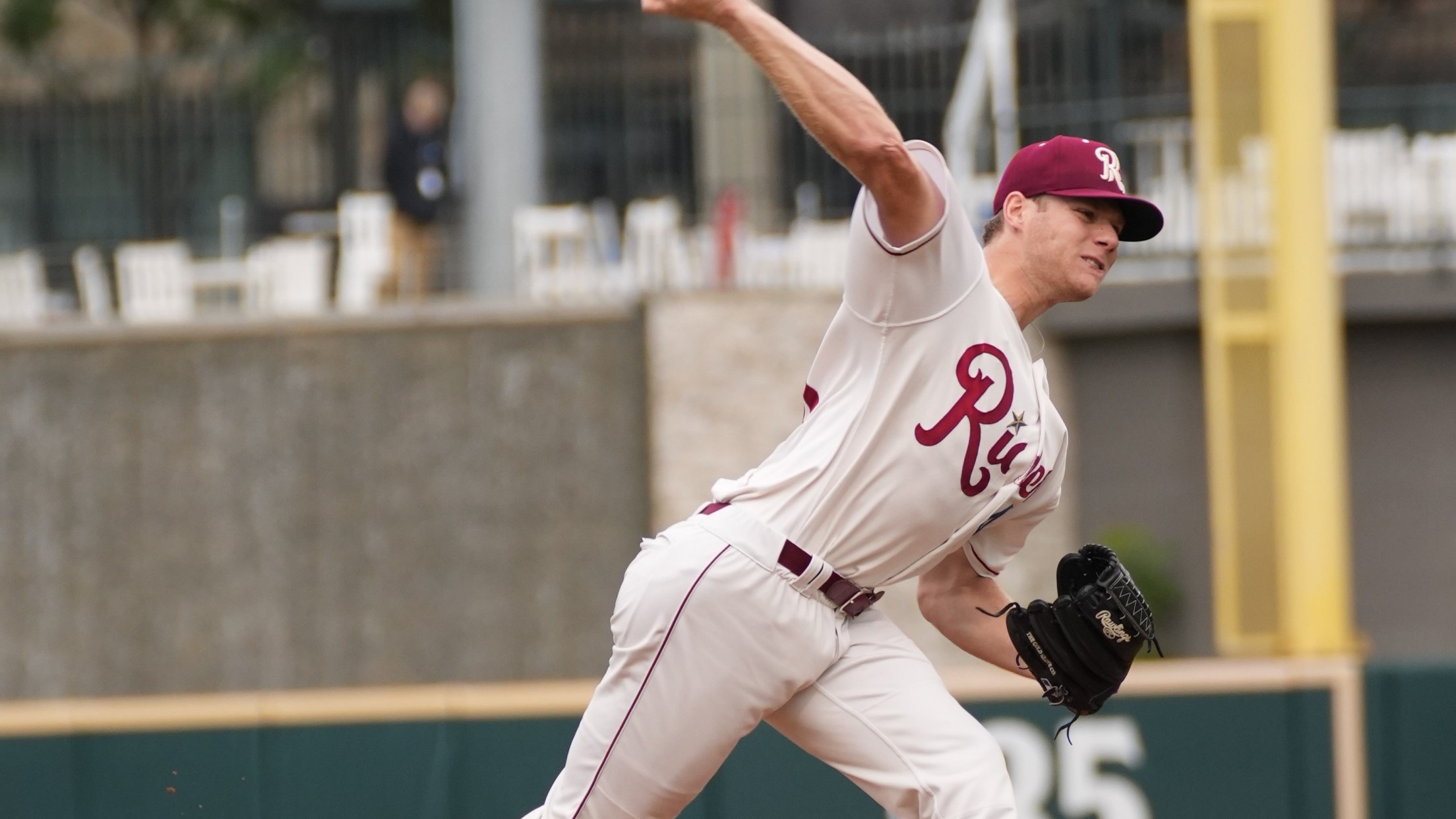 FRISCO, Texas (May 3, 2022) – The Frisco RoughRiders dropped Tuesday's series debut against the Arkansas Travelers by a score of 2-1 at Riders Field. Both teams finished their scoring in the third inning, with no runs coming in the final six frames. Box score Frisco (14-8) finished 1-for-5 with
Frisco takes series finale in Midland
Crim homers for second-straight game in 6-5 victory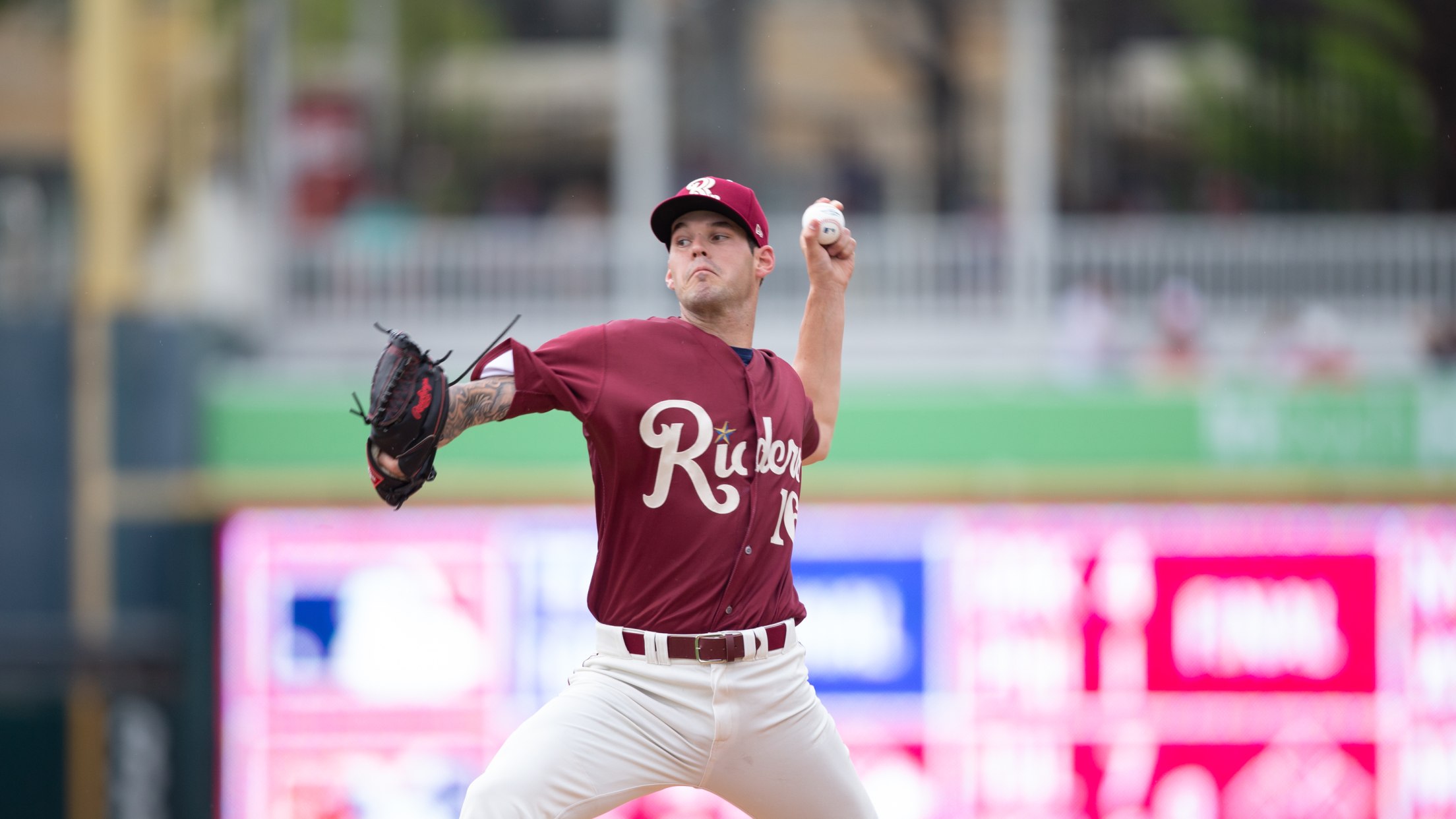 Crim homers, Riders fall against Midland
Leiter allowed four runs, two earned in start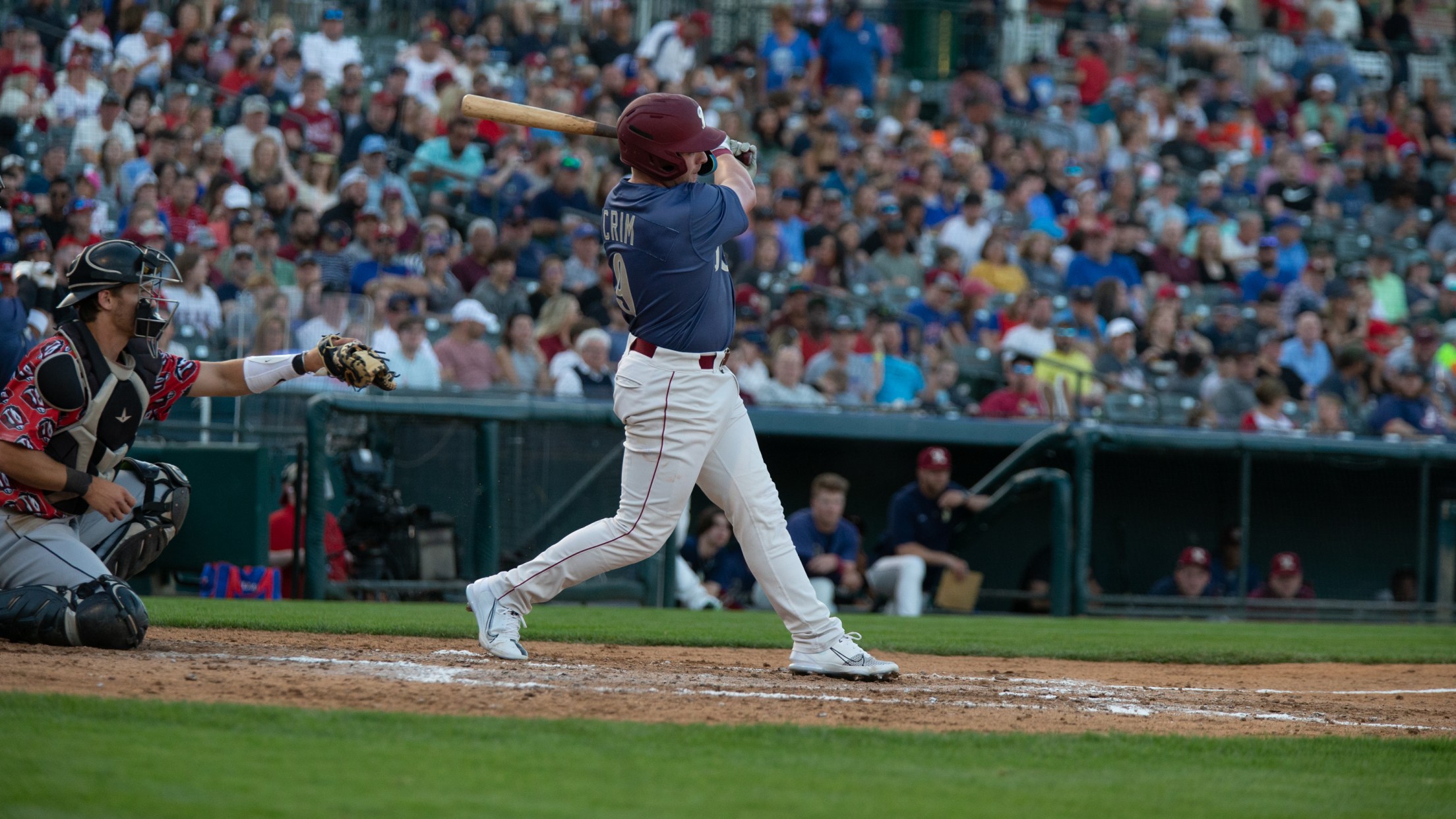 MIDLAND, Texas (April 30, 2022) – The Frisco RoughRiders snapped their three-game winning streak with a 7-4 loss to the Midland RockHounds on Saturday night from Momentum Bank Ballpark. Box score The RockHounds (10-10) found the scoreboard first in the bottom of the first inning when Chase Calabuig blasted a