Save on Season Tickets with a #BelliBomb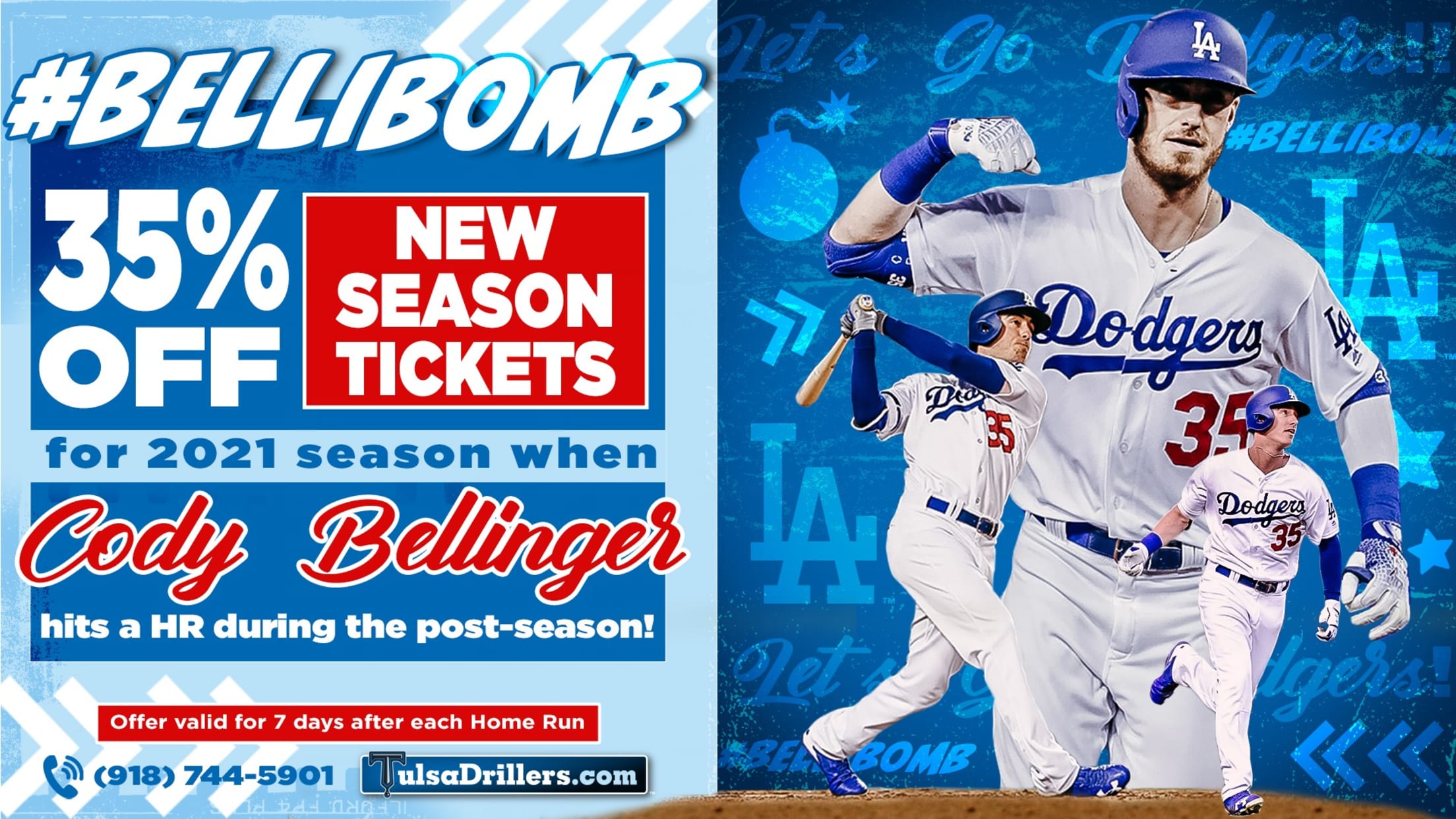 The Los Angeles Dodgers are battling for the franchise's seventh World Series title, and this year's team features several former Tulsa Drillers players. One of those players, Cody Bellinger, can help you save on 2021 Drillers season tickets. During the playoffs, the Drillers are offering a unique opportunity for fans
The Los Angeles Dodgers are battling for the franchise's seventh World Series title, and this year's team features several former Tulsa Drillers players. One of those players, Cody Bellinger, can help you save on 2021 Drillers season tickets.
During the playoffs, the Drillers are offering a unique opportunity for fans to save on full-season tickets when Cody hits a home run. When the 2019 National League MVP hits a playoff homer, Drillers season tickets will be discounted 35% for the next seven days! It gives you an even bigger reason to cheer for the Dodgers and for Cody!
To take advantage of this great offer, just follow the Dodgers games and wait for number 35 to hit one of his patented home runs. Once he does click HERE 24 hours a day, to purchase 2021 season tickets at a savings of 35%. You can also call the Drillers Ticket Office during normal business hours to purchase the discounted tickets.
35% discount is only good on NEW ticket purchases for 2021 season.
*Discount will go active once Cody hits a home run!