Sky Carp fall to Lugnuts in 10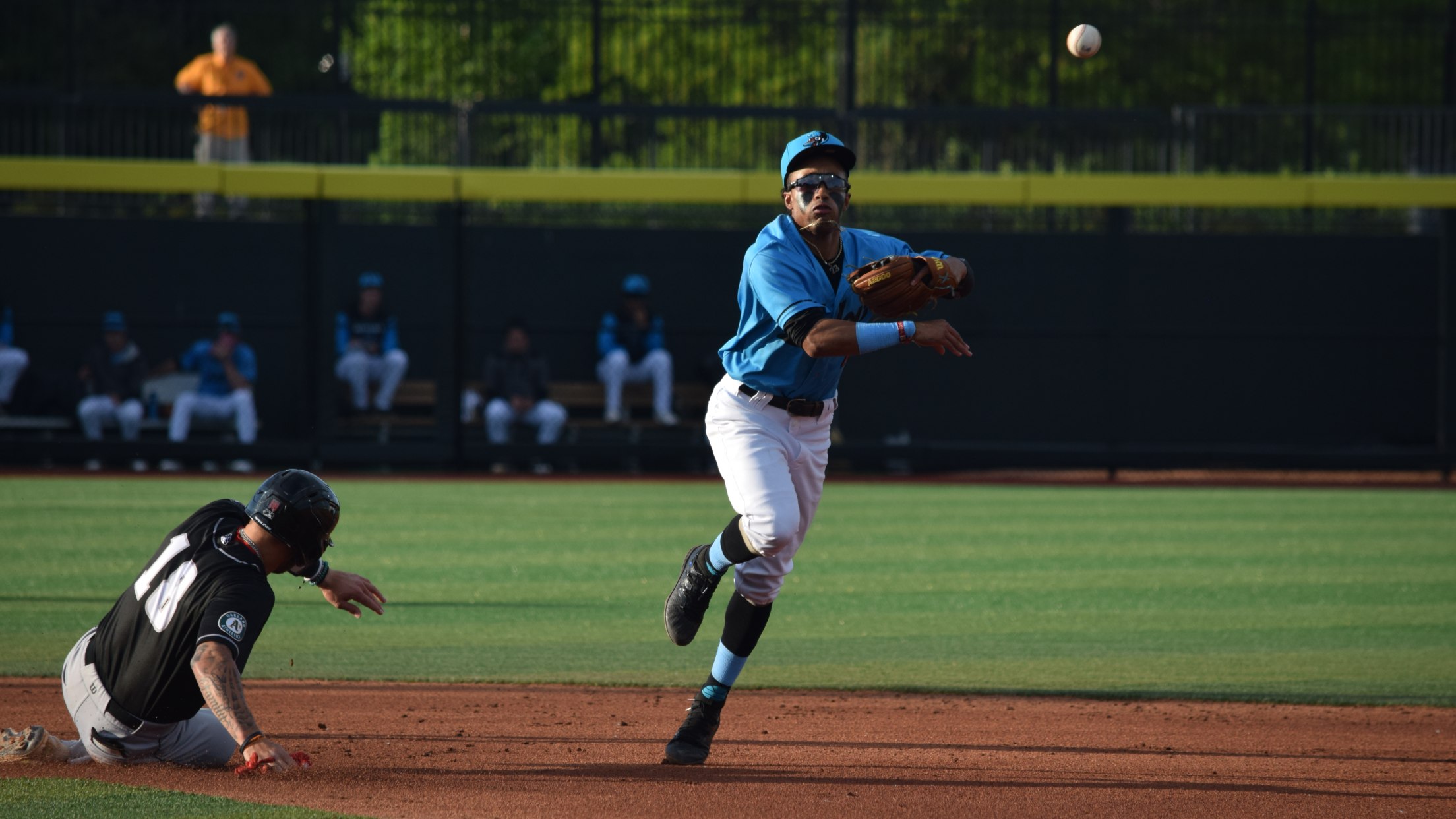 BELOIT – The only thing missing from a perfect night at ABC Supply Stadium was a Sky Carp victory. Beloit came up just short of their fifth straight victory in a 1-0, 10-inning loss to Lansing Saturday night before a fantastic crowd of 2,155. The game's only run came in
BELOIT – The only thing missing from a perfect night at ABC Supply Stadium was a Sky Carp victory.
Beloit came up just short of their fifth straight victory in a 1-0, 10-inning loss to Lansing Saturday night before a fantastic crowd of 2,155.
The game's only run came in the 10th inning, and scored on a one-out wild pitch from Raul Brito. Zach King (six innings), Josan Mendez (two innings) and Tyler Mitzel combined to shut out the Lugnuts on just three hits over the first nine frames, striking out 11 along the way.
Fans enjoyed a nearly perfect weather night while the first 1,000 spectators through the gates proudly wore their G5 Brewing Company bucket hats. Kids all of all ages got a kick out of a special Ghostbusters unit that patrolled the stadium during the game.
The Sky Carp will wrap up their series with Lansing on Sunday, with the first pitch scheduled for 1:05 p.m. Gates to the stadium will open at noon.
It's Sunday Funday, where kids 12 and under can run the bases after the game. Following the base run, families of all ages can play catch in the outfield!
Visit Skycarp.com for tickets.
The Beloit Sky Carp are the High-A Affiliate of the Miami Marlins and play their games at ABC Supply Stadium -- the heart of the Riverbend District.
Get tickets at SkyCarp.com or call the Box Office at 608-362-2272.
Follow the Sky Carp on Twitter at @BeloitSkyCarp, on Instagram at @BeloitSkyCarp, and like them on Facebook via www.facebook.com/SkyCarpBaseball_._