Braves Trim Roster, Option Six to Gwinnett
Top prospects Kyle Muller, Tucker Davidson, Jasseel De La Cruz, Patrick Weigel among players sent to Stripers roster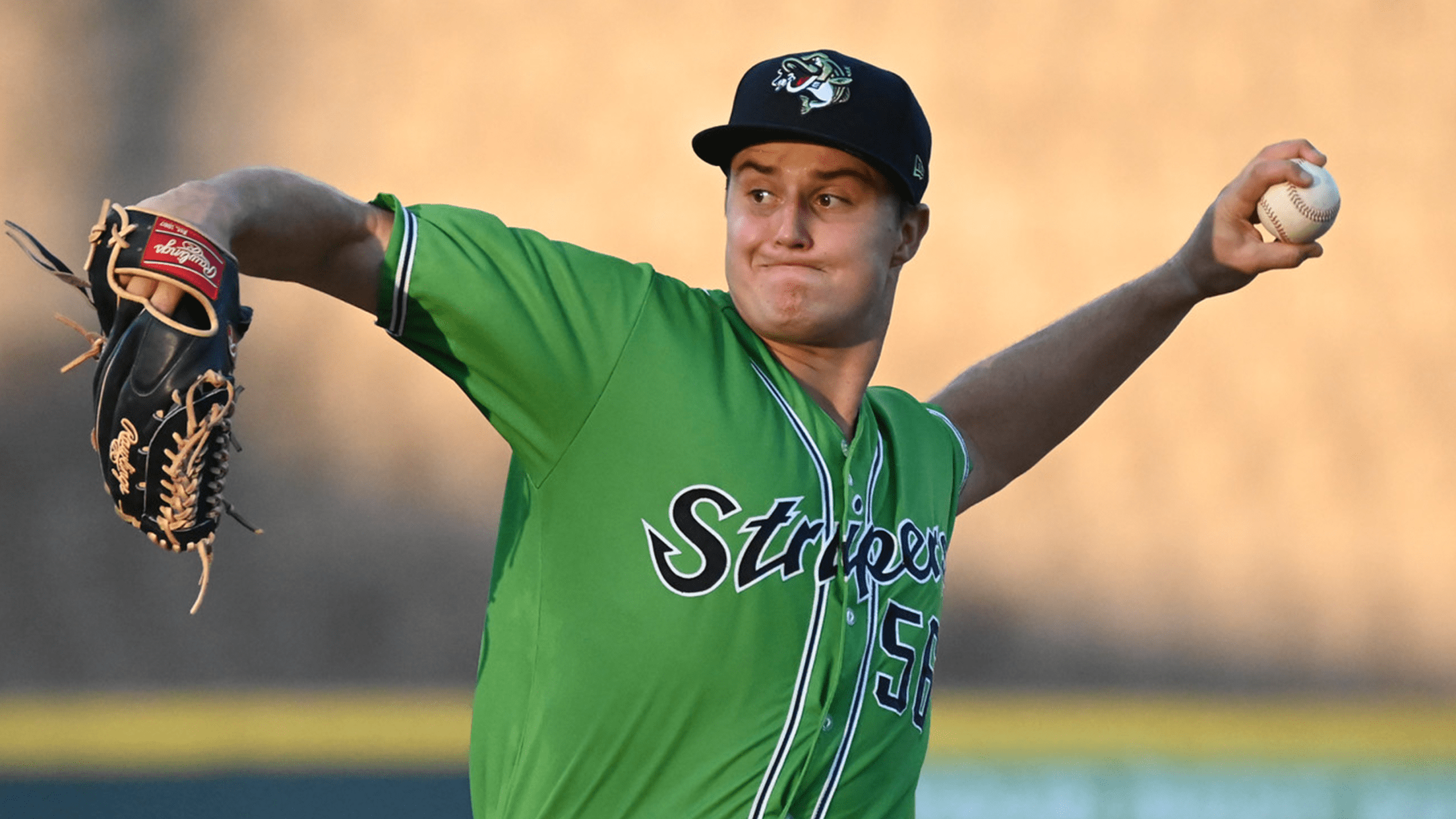 The Atlanta Braves announced 24 transactions to their Spring Training roster today, optioning six players to Triple-A Gwinnett and reassigning 18 players to minor league camp. All six players joining the Stripers roster are pitchers, including four members of MLB.com's Braves Top 30 Prospects list: left-handers Kyle Muller (No. 6)
Stripers' Roster Takes Shape Amid Season Delay
Braves have optioned nine players to Gwinnett since March 9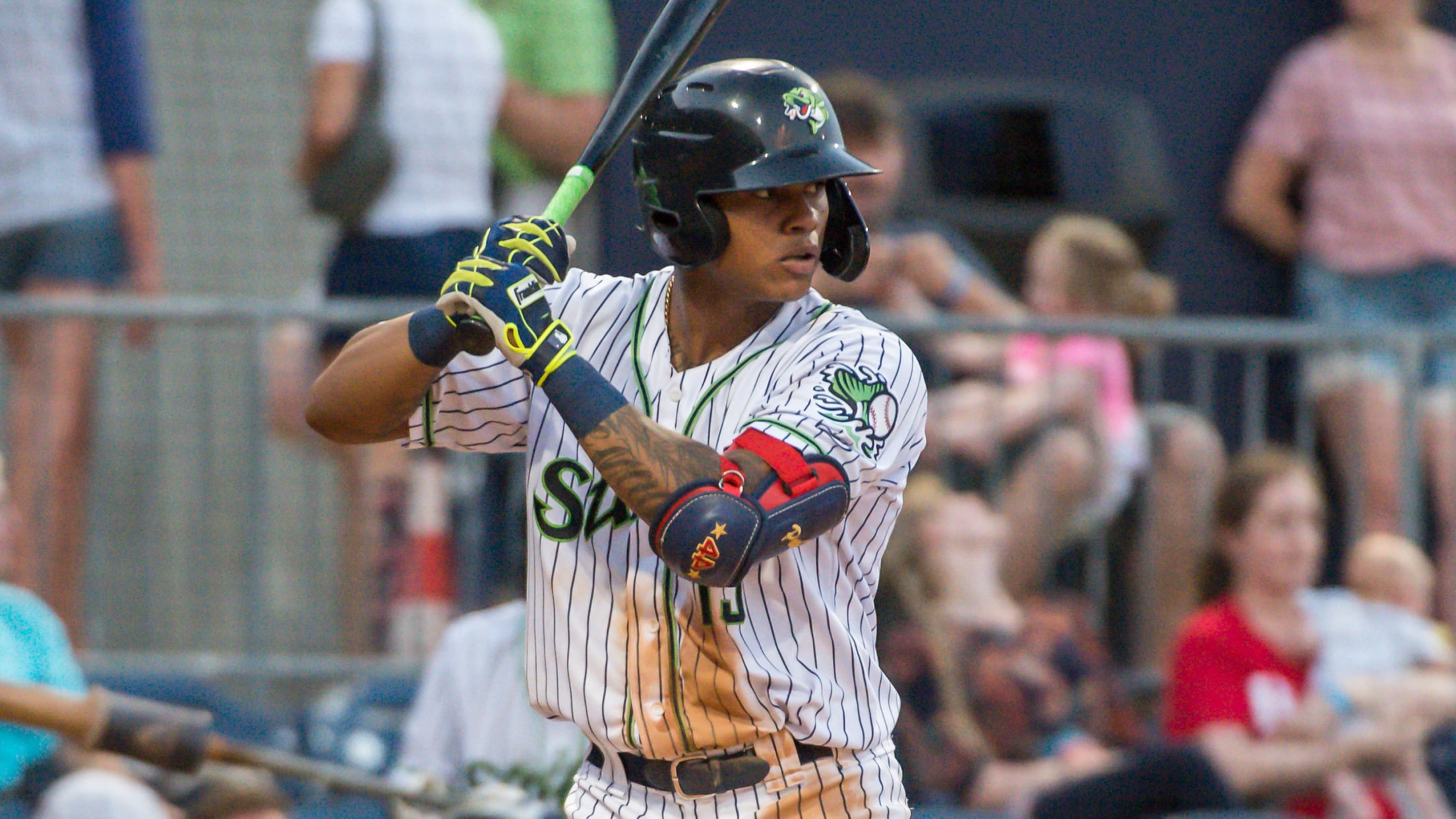 Opening Day for both Major League Baseball and Minor League Baseball has been delayed indefinitely, but that hasn't stopped the Gwinnett Stripers' 25-man roster from forming. Following initial spring roster cuts that optioned four to Gwinnett on March 6, the Atlanta Braves have since optioned nine more players to the
Casteel, Pfeifer named Farm Bureau Player and Pitcher of the Week
Casteel posted an .858 OPS last week and Pfeifer worked 8.0 shutout innings in one start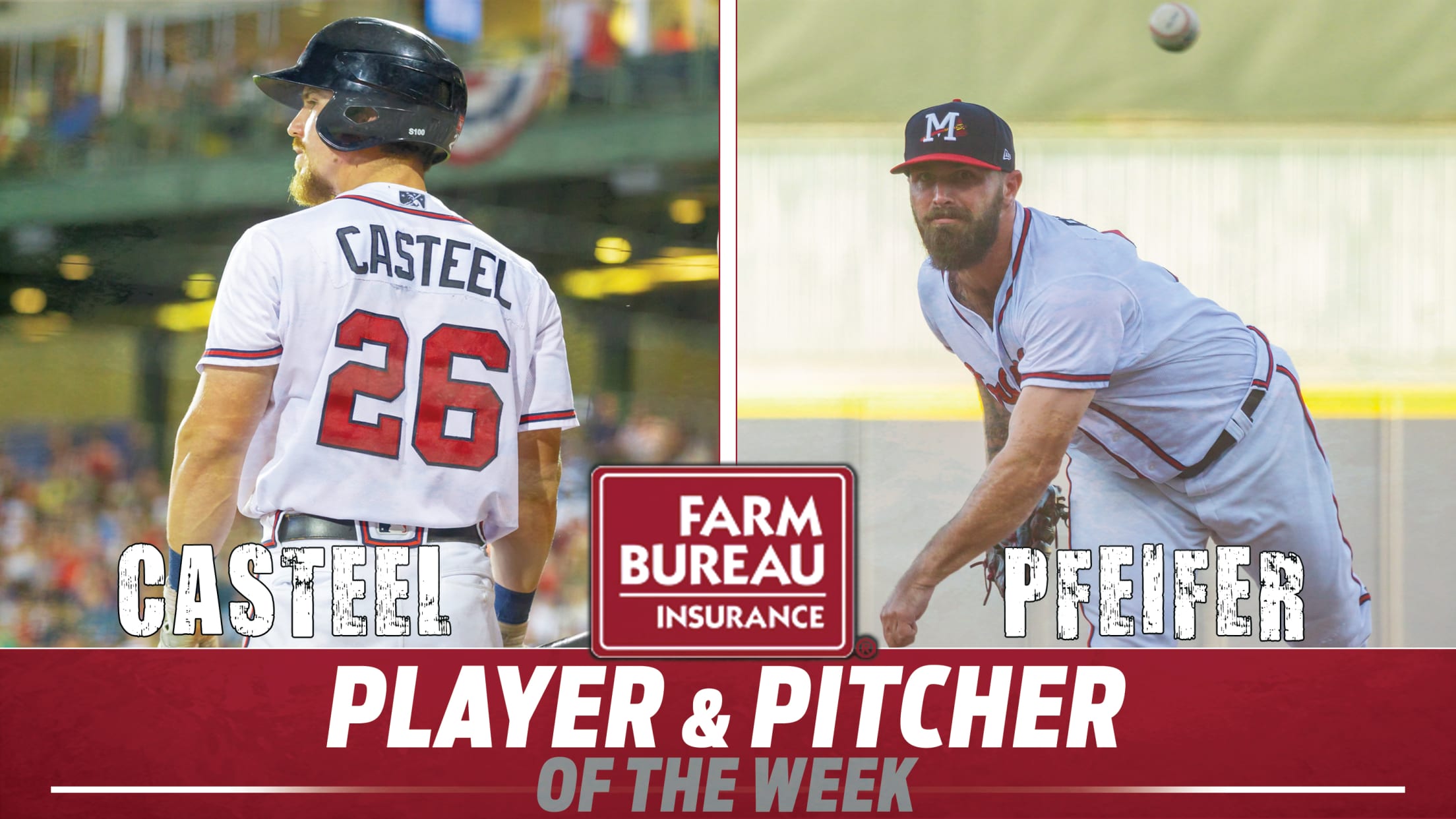 PEARL, MS - Mississippi Braves first baseman Ryan Casteel  and left-handed pitcher Phil Pfeifer have been named Farm Bureau Player and Pitcher of the Week. The awards were given for their performances for the M-Braves from Aug. 19-25.
Florida Flusters Clearwater, 2-0
Pfeifer and Hartman combine to throw 12th Fire Frogs shutout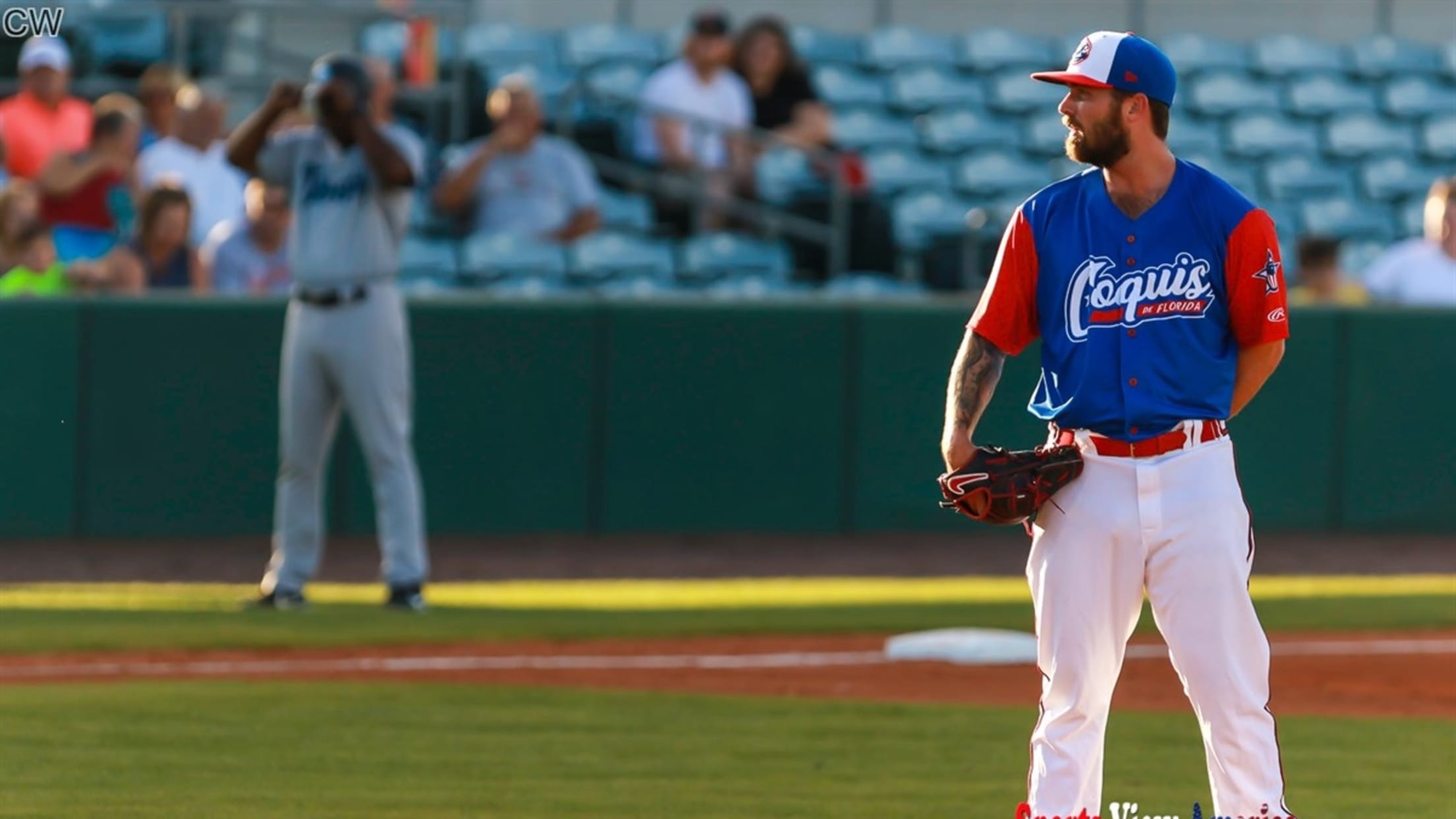 KISSIMMEE, FLA.: LHP Philip Pfeifer continued his dominant stretch and the Florida Fire Frogs provided two eighth inning tallies to ensure a shutout of the Clearwater Threshers, 2-0, on Tuesday evening at Osceola County Stadium.
Pfeifer Punches Way to FSL Pitcher of the Week Nomination
The southpaw's record-setting performance earns him top honors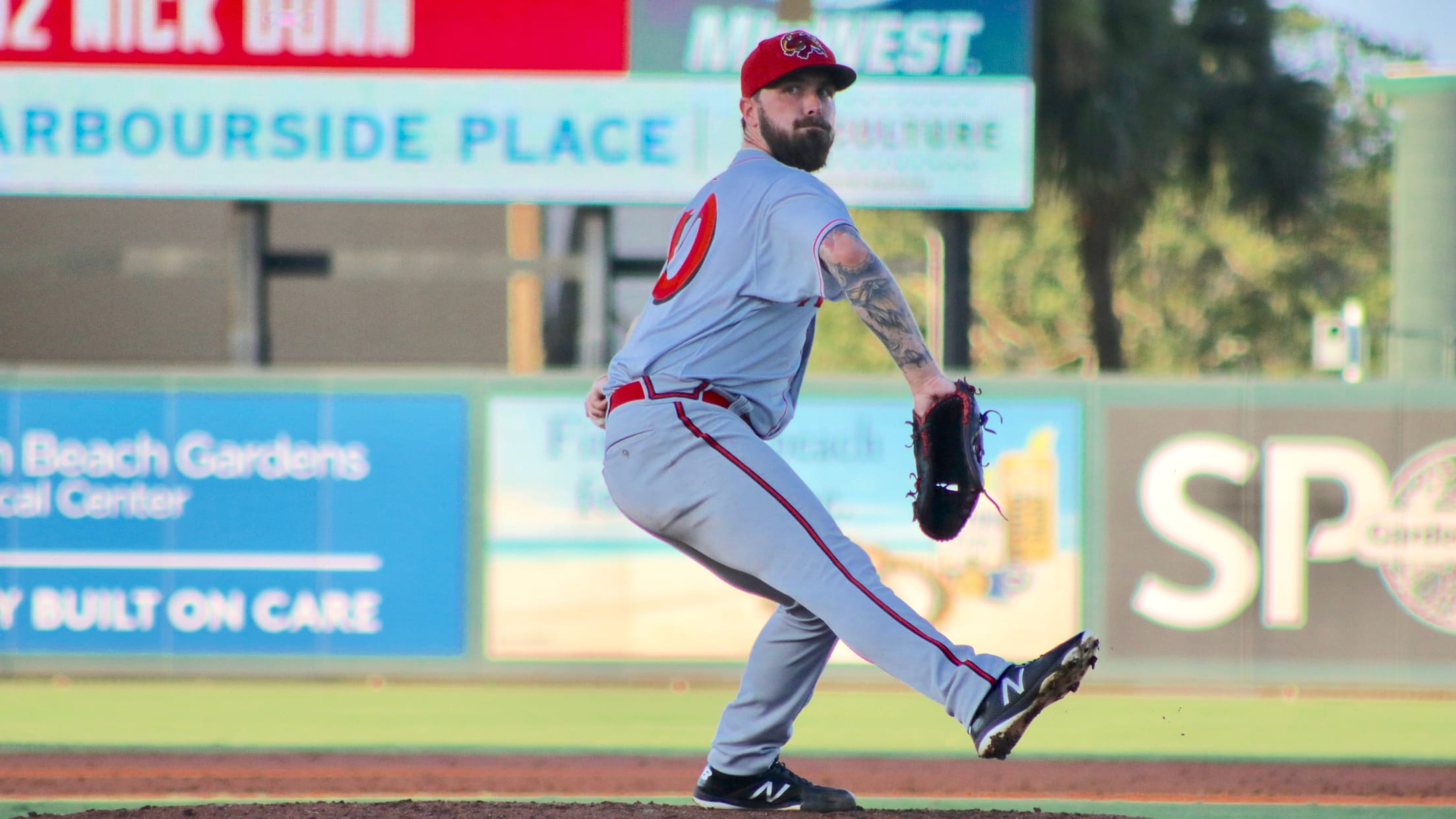 KISSIMMEE, FL: It was announced Monday afternoon that LHP Philip Pfeifer was deservedly named the Florida State League's Pitcher of the Week for the period of July 15-July 21.
O's Baumann among Pitchers of the Week
No. 27 Baltimore prospect tossed no-hitter in big week for Bowie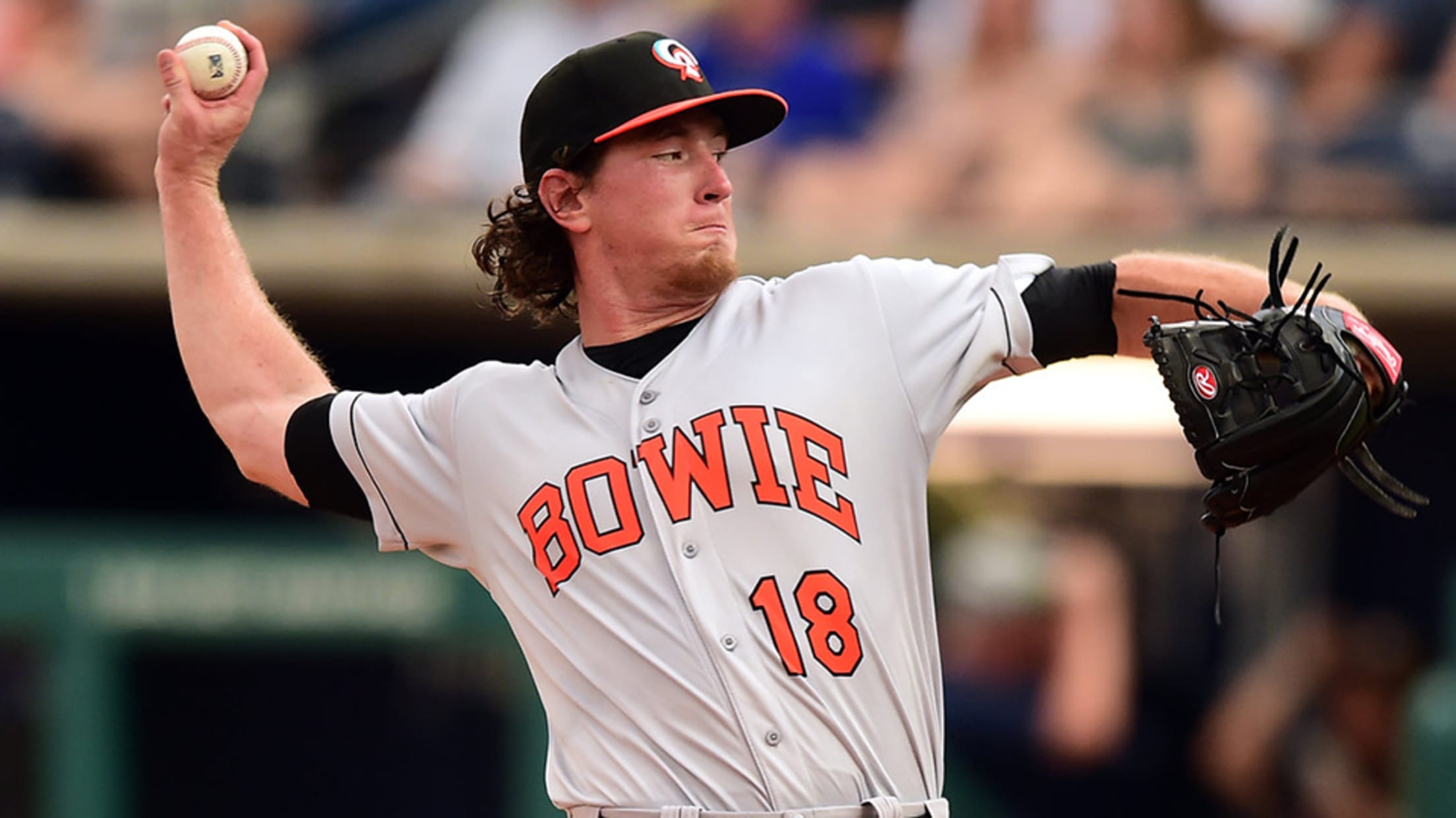 Whether Michael Baumann has a future as a starter or reliever in the upper levels remains a question. Given his performance last week, he appears to be making a serious push for a spot in a future Major League rotation. The Orioles' No. 24 prospect was named the Eastern League
Pfeifer provides fire on mound for Frogs
Braves left-hander strikes out 17 over eight scoreless innings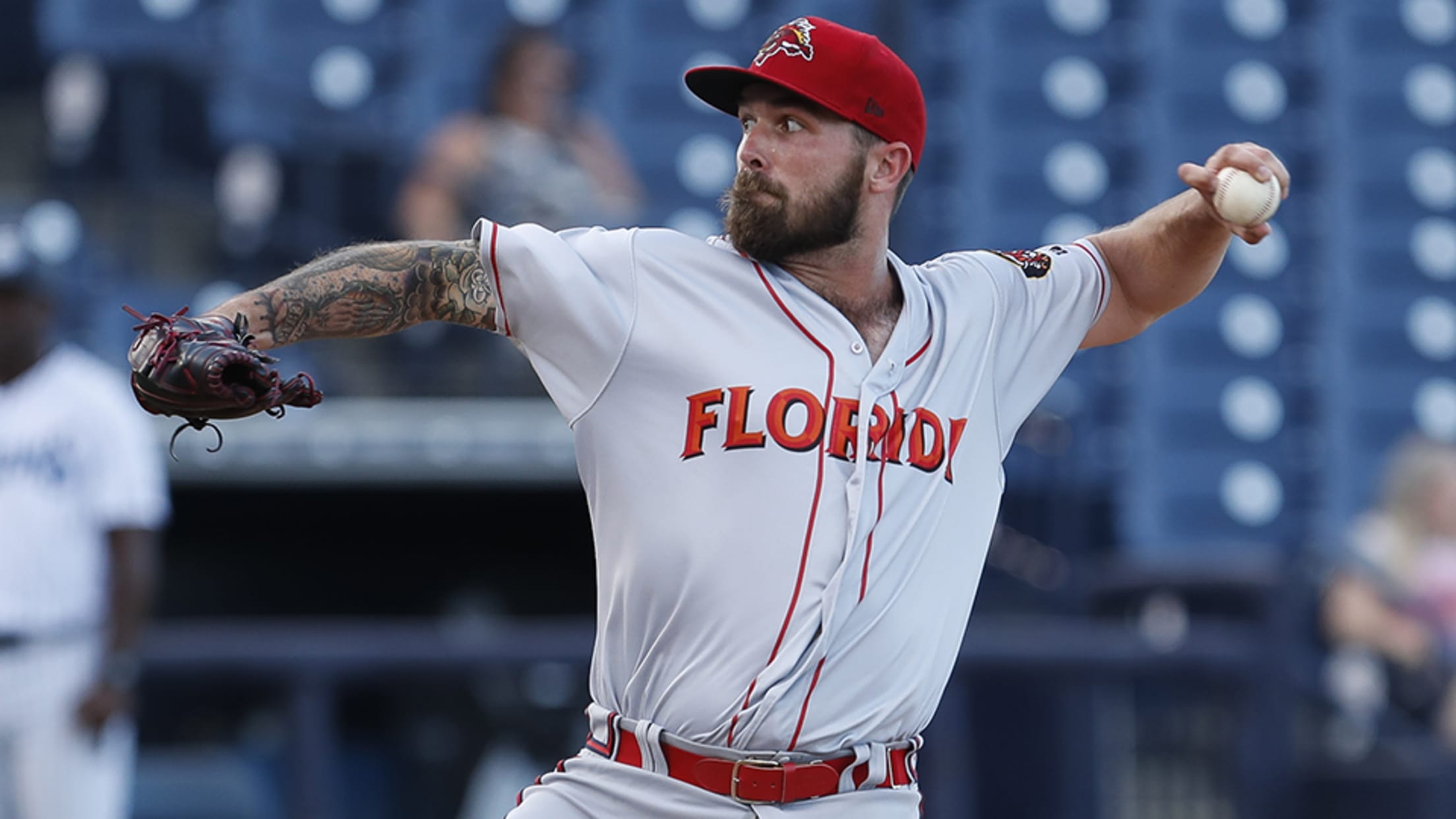 After spending the bulk of his professional career in the bullpen, the Braves decided to change course with Philip Pfeifer midway through this season and put him back into the starting rotation.The early returns on the decision were fairly consistent ... until he picked it up a notch Thursday.Pfeifer turned
G-Braves, Bulls Trade Shutouts in Twin Bill
Gwinnett wins 1-0, loses 2-0 in doubleheader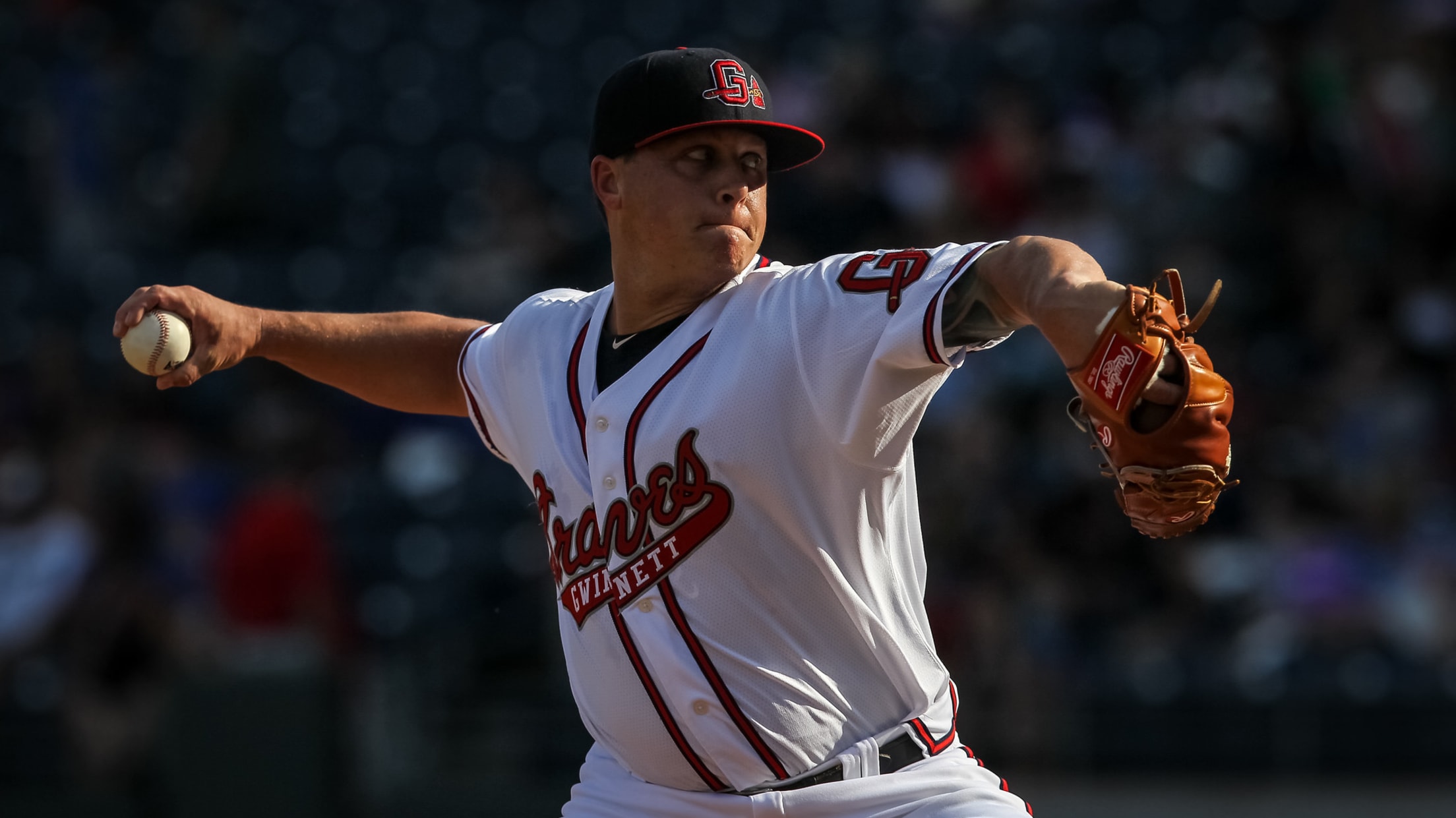 LAWRENCEVILLE, GA - Kris Medlen tossed his first career minor league shutout in the opener to lead the Gwinnett Braves (70-70) to a 1-0 win, but the Durham Bulls (85-55) responded with a shutout of their own in game two, winning 2-0 as the teams split a doubleheader on Saturday
G-Braves Walk Durham To Division Title In 3-2 Loss
Gwinnett gives up just one hit in loss to Bulls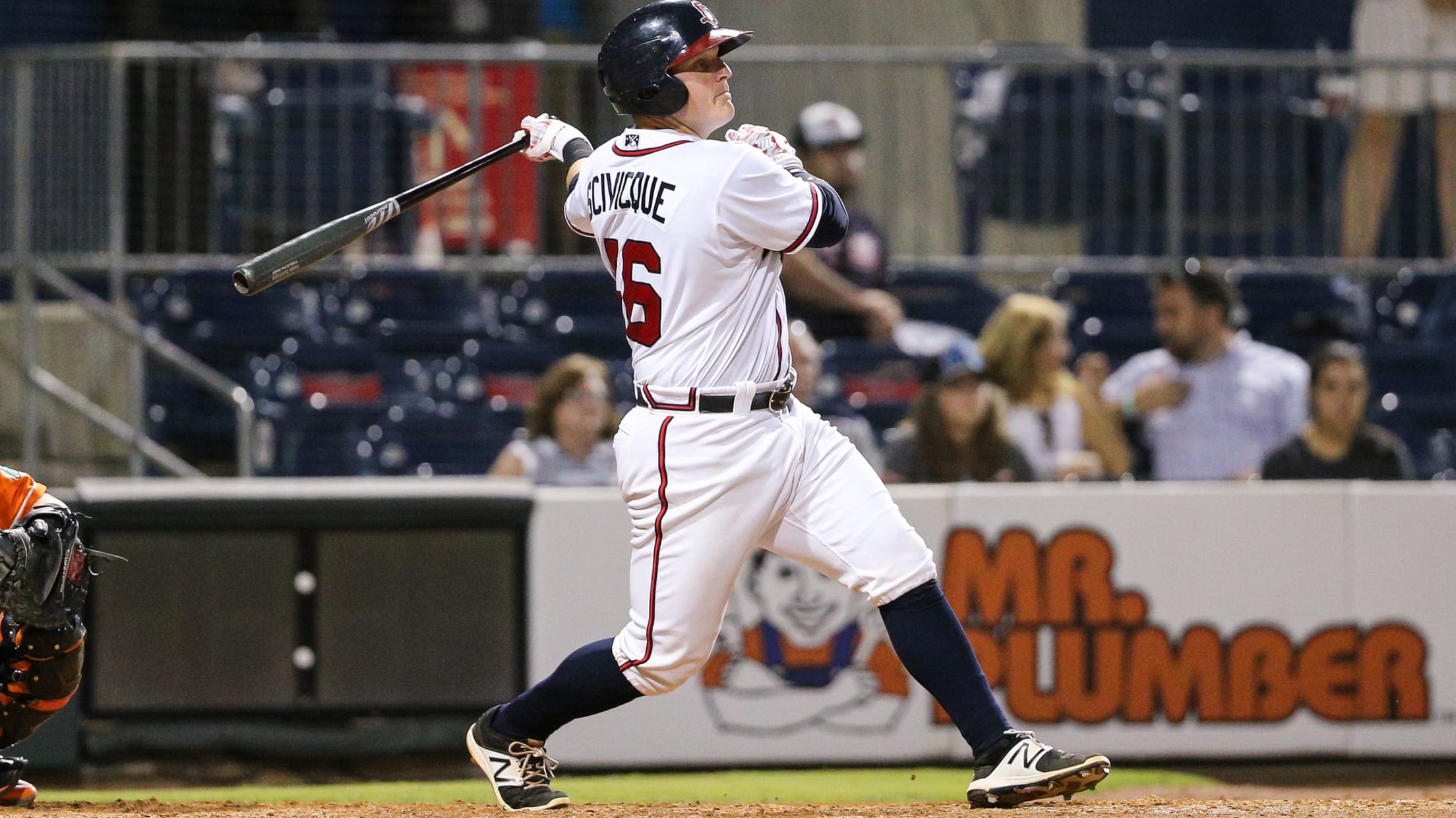 DURHAM, NC-The Gwinnett Braves (65-64) could not hold a late 1-0 lead as three bases-loaded walks in the bottom of the eighth inning led the Durham Bulls (78-51) to a 3-2 win on Thursday night in the finale of the four-game series at Durham Bulls Athletic Park.With the win, the
Pfeifer, Moore claim monthly honors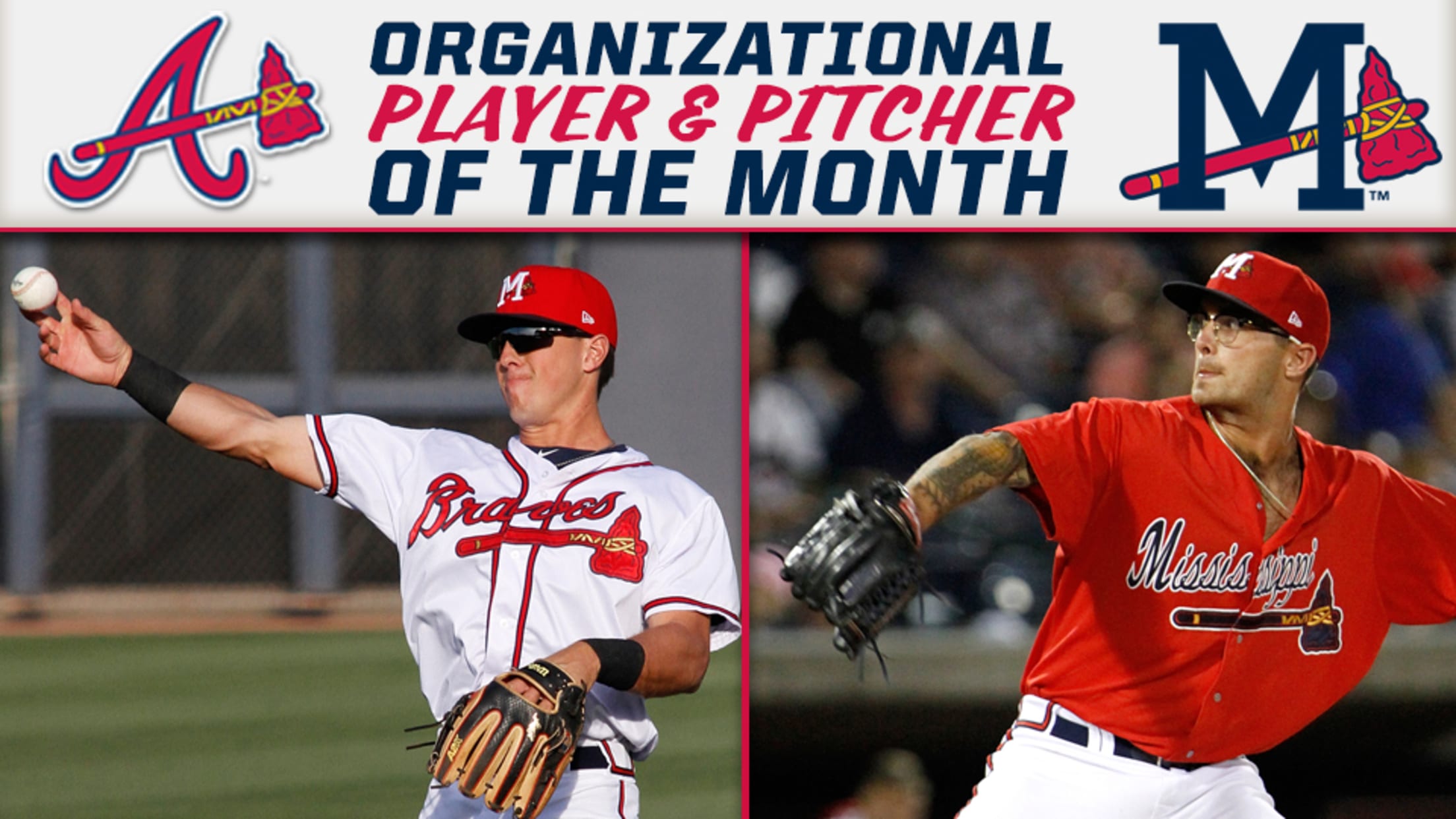 PEARL, MS --  The Atlanta Braves announced the minor league pitchers and players of the month for July. For the Double-A Mississippi club, LHP Philip Pfeifer  and infielder Dylan Moore  were selected for the monthly accolades.Moore, 24, posted a .304 batting average in 26 games during the month of July. He had five
G-Braves Beaten by Tides in Opener, 4-1
Quality start by Aaron Blair not enough as Gwinnett falls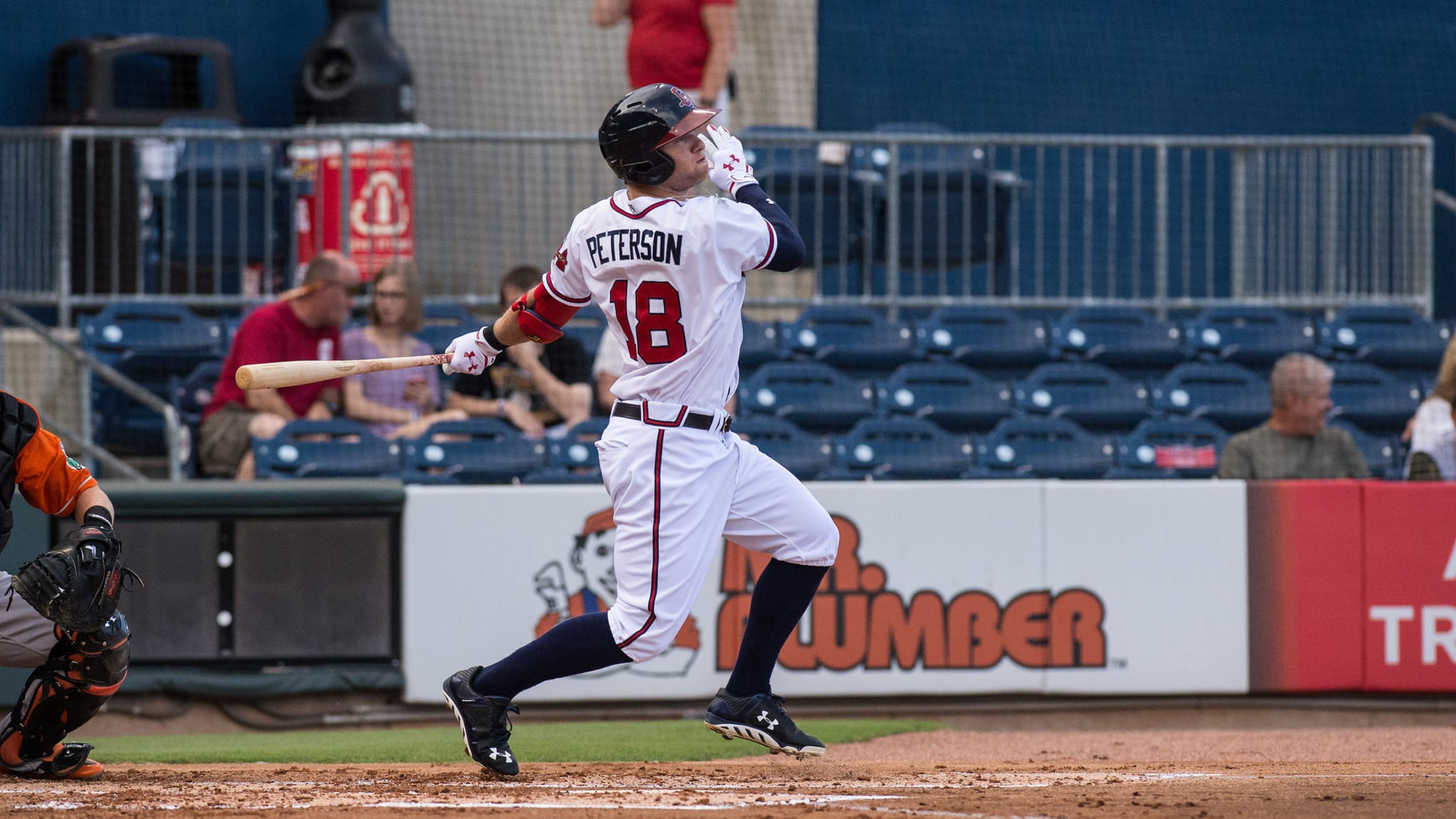 LAWRENCEVILLE, GA - Despite 10 hits, the Gwinnett Braves (52-55) struggled offensively in a 4-1 loss to the Norfolk Tides (49-60) on Monday night in the opener of a three-game series at Coolray Field. The G-Braves had at least one player reach base in eight of the nine innings, but
Mississippi loses tough battle despite outhitting Jacksonville
Parsons' seven strikeouts in relief not enough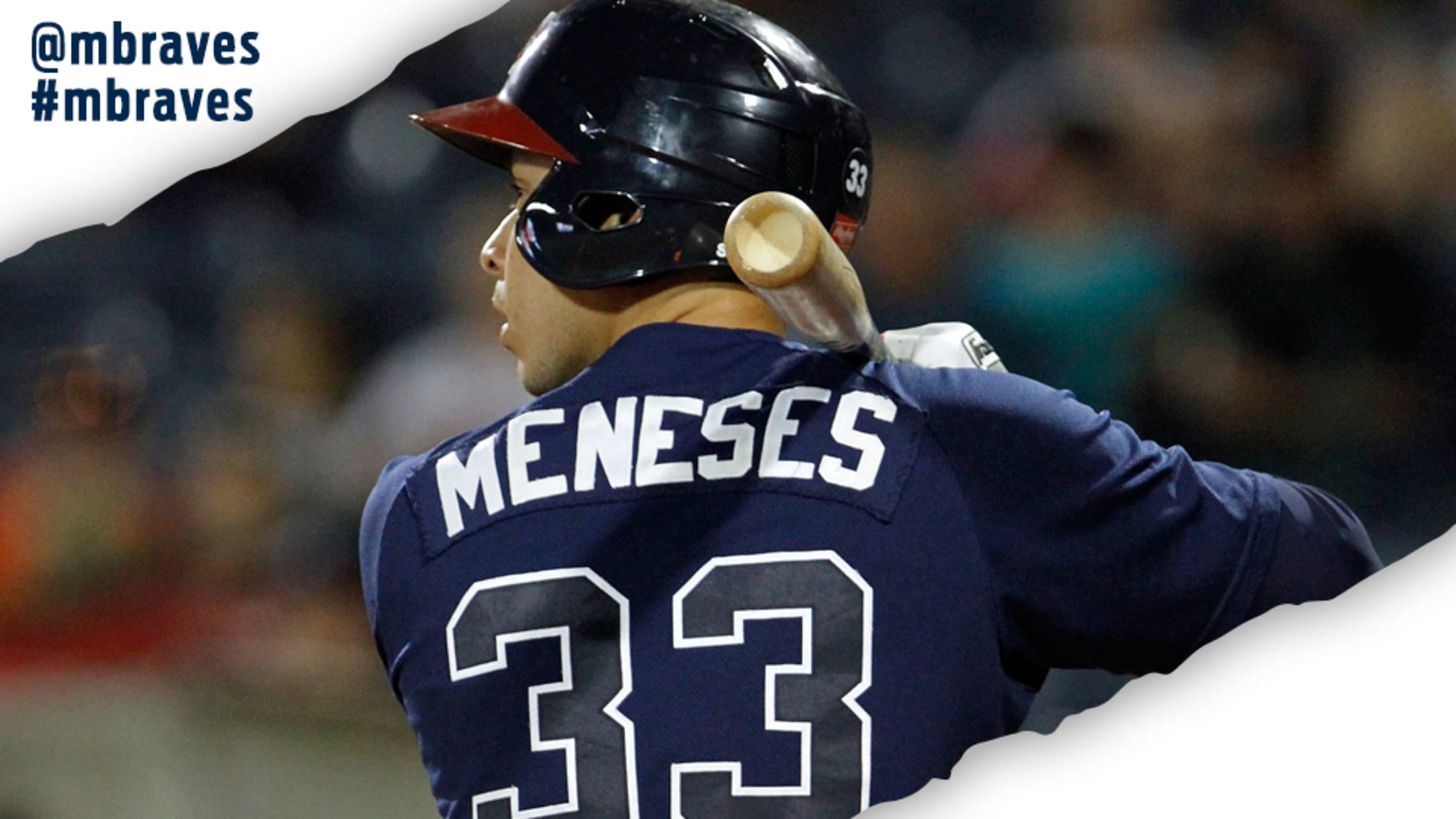 PEARL, MS -- For the second straight game, the Mississippi Braves (11-21, 45-57) fell to the Jacksonville Jumbo Shrimp (17-16, 47-56) at Trustmark Park. The M-Braves out hit the Jumbo Shrimp nine to four, but left 10 runners on base as Jacksonville defeated the Braves 2-1.Max Fried was solid in three
M-Braves walk-off for second straight night over Biloxi
Tyler Neslony delivers two clutch hits to tie and win it for Mississippi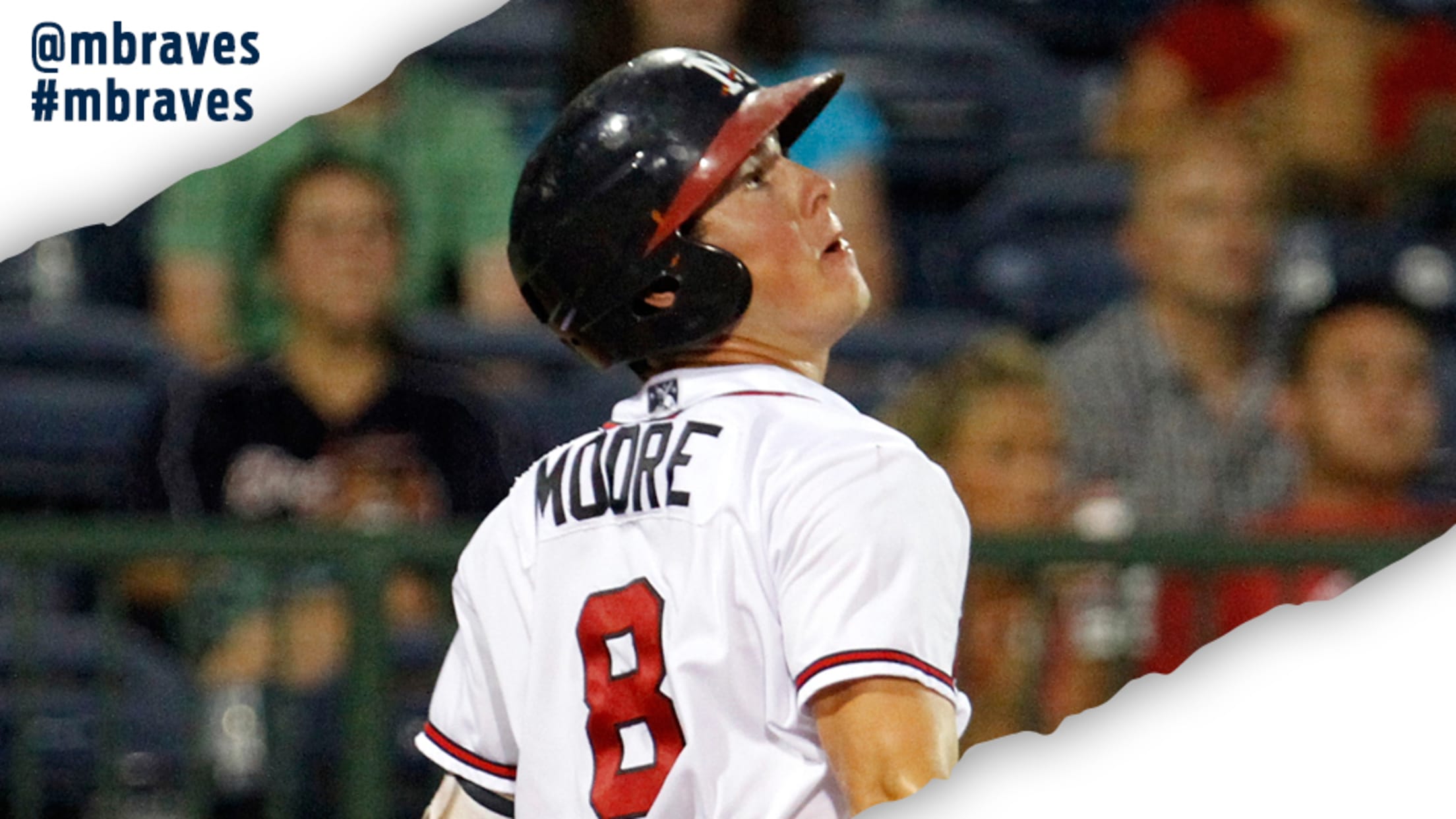 PEARL, MS -- For the second straight night, the Mississippi Braves (8-18, 42-54) beat the Biloxi Shuckers (11-15, 47-49) in walk-off fashion, but this time it took 12 innings to do it.Unlike game one, tonight's game started with offense. The M-Braves scored early, as Keith Curcio led things off with a
Parsons shuts out Wahoos, lights as Braves win 2-0
18-minute "light" delay can't derail Mississippi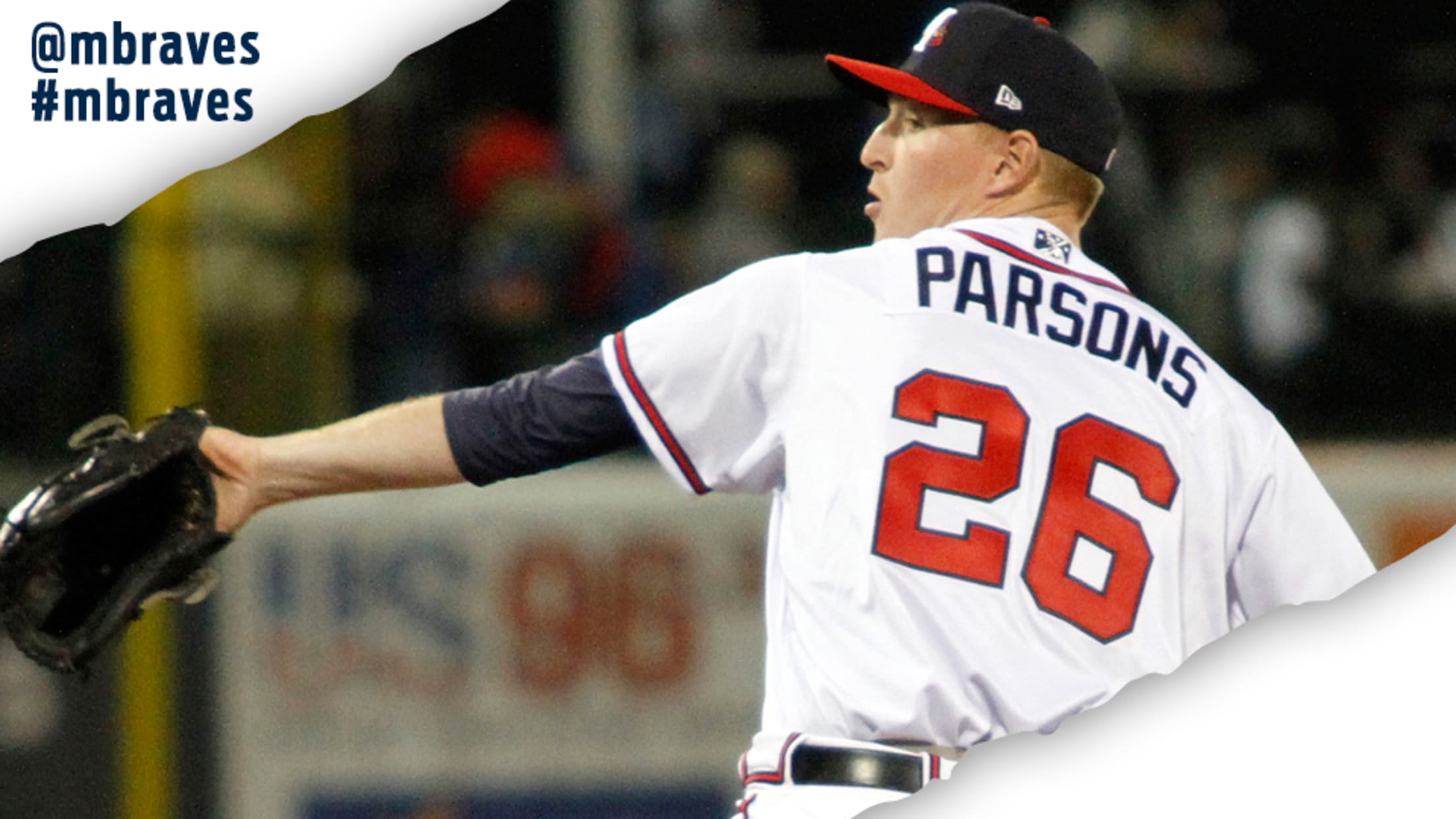 PENSACOLA, FL -- Mississippi's Wes Parsons (1-2) and Pensacola's Deck McGuire (8-7) engaged in a classic pitchers' duel for seven innings Saturday night, neither wanting to yield a hit much less a run, as the M-Braves shutout the Blue Wahoos to claim a 2-0 victory. McGuire gave up an unearned run in
Soroka pitches M-Braves past Shuckers
Mississippi turns four double plays to secure 2-1 win over Biloxi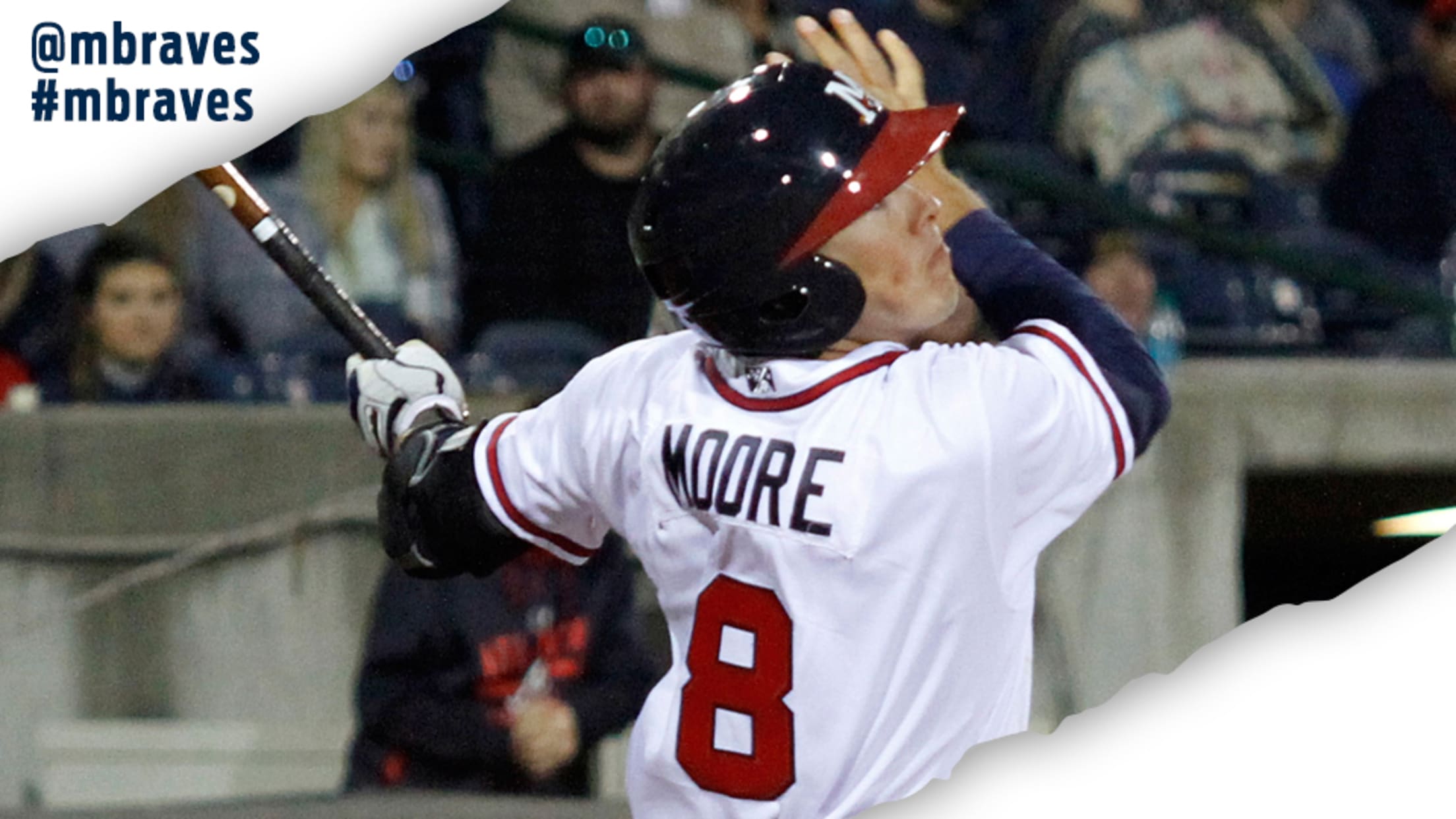 BILOXI, MS -- Mississippi pitchers scattered 13 hits and got timely double plays four times to limit Biloxi (38-34) to only one run, edging out a 2-1 win over the Shuckers in game three of the five game series at MGM Park on the Mississippi Gulf Coast Saturday night.Mike Soroka pitched
M-Braves clinch series in come-from-behind 12-inning affair
Four players record multiple hits for Mississippi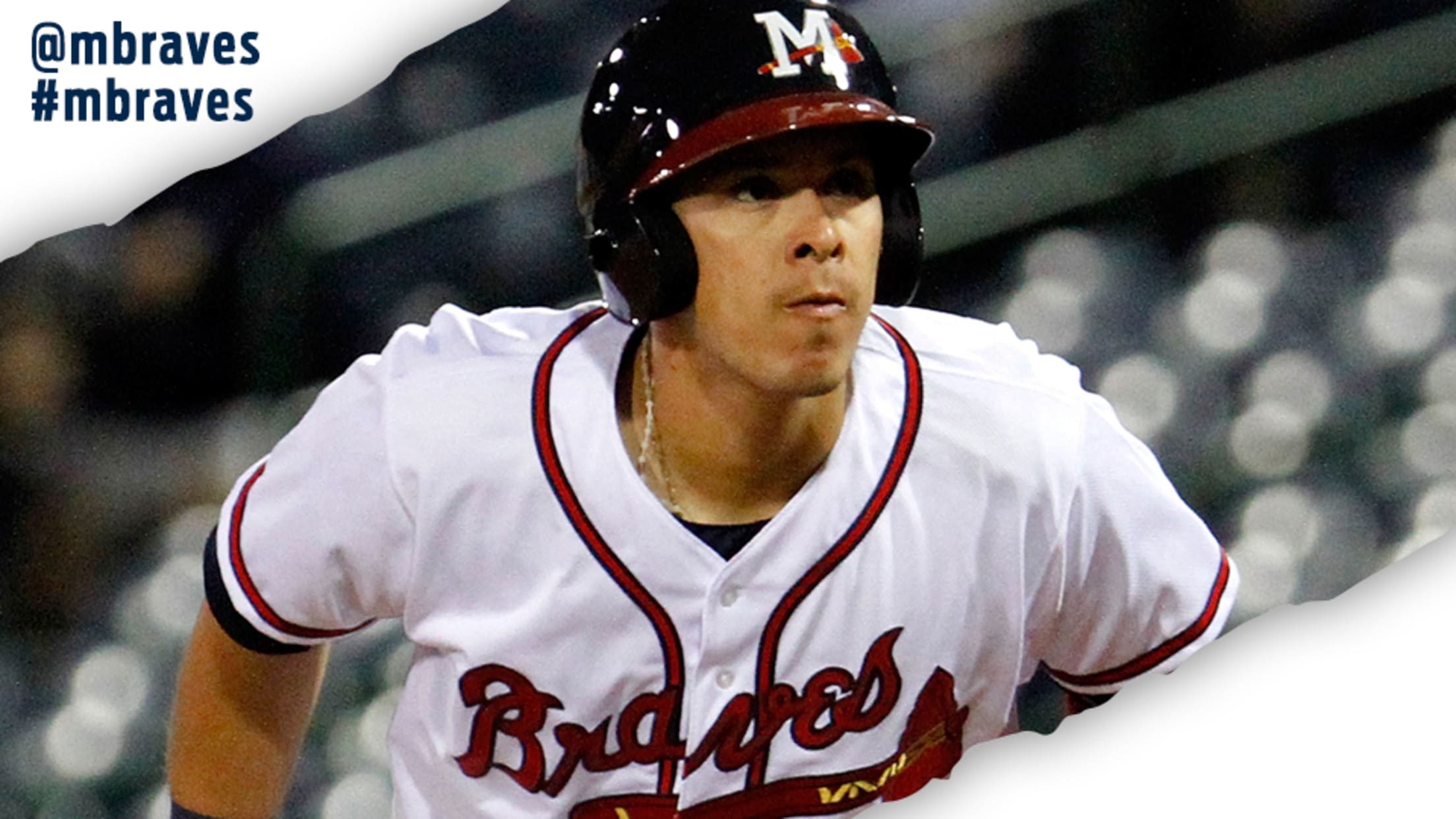 PEARL, MS -- For the second straight game, the Mississippi Braves (30-29) fell behind early to the Biloxi Shuckers (31-28) at Trustmark Park. This time, however, the M-Braves mounted three separate comebacks to clinch the series three-games-to-one, with the series finale still schedule for Thursday at 7:00 PM. Max Fried got the
Jackson wins 2-1, evens series with Mississippi
Braves only offense--solo homer from Joey Meneses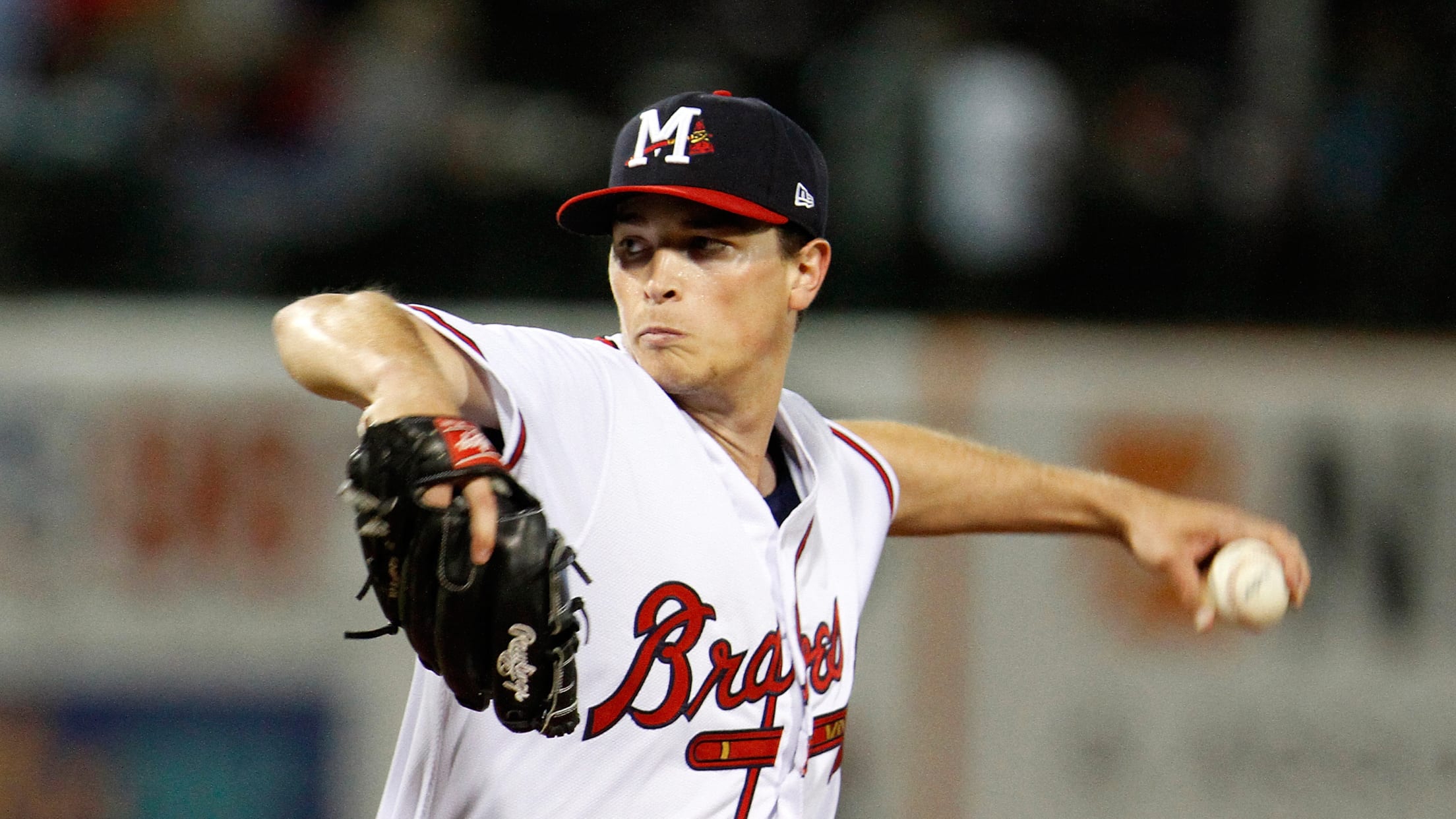 JACKSON, TN -- Mississippi limited Jackson to two runs on four hits, but could not muster the runs needed to claim the win and clinch the series as the Generals defeated the Braves 2-1 Friday night at The Ballpark at Jackson. Braves pitchers Max Fried and Philip Pfeifer combined to strike out
Biscuits walk off with victory in 10th
Walker's 2-Run shot in seventh not enough as Russell hits walk-off in 10th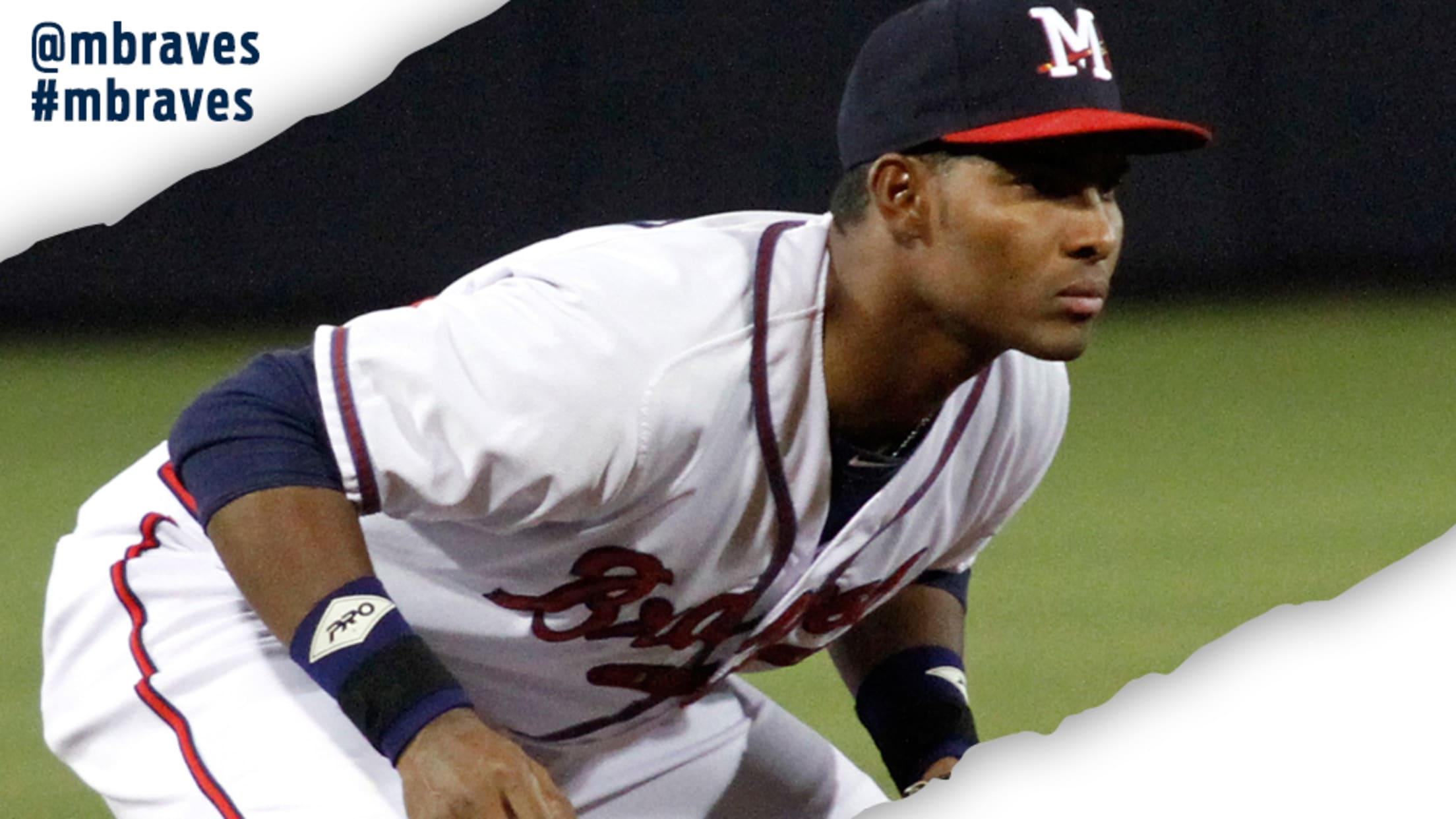 M-Braves drop heartbreaker to Mobile in 10
Two-run homer propels BayBears to series-opening win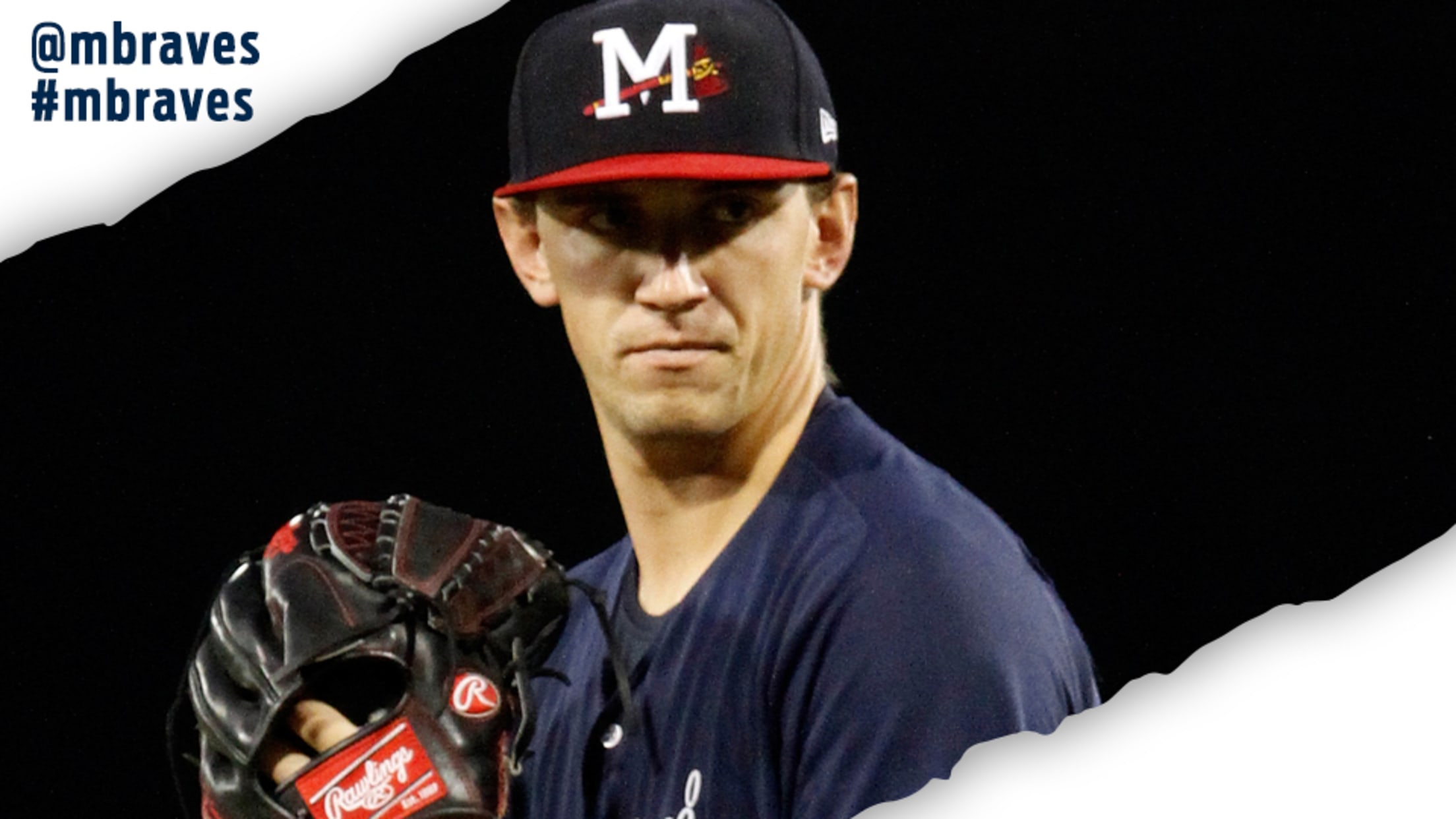 M-Braves Announce Opening Day Roster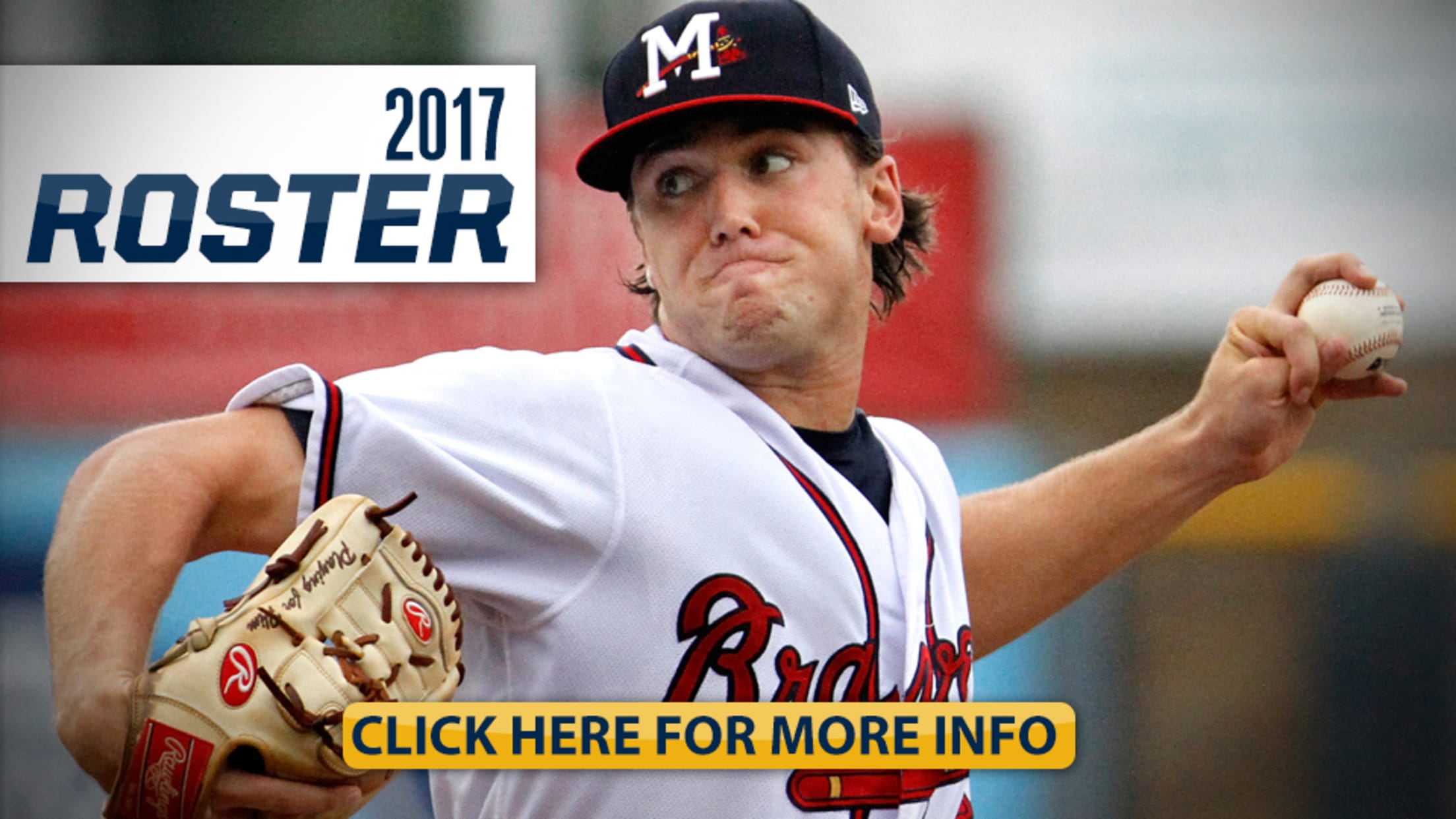 PEARL, MS -- The Mississippi Braves, Double-A affiliate of the Atlanta Braves, has unveiled its opening day roster for the 2017 season which begins Thursday at Trustmark Park. As ranked by Baseball America, the M-Braves club features four of the Atlanta Braves top 10 prospects including Kolby Allard (3), Mike