Flying Chanclas Sweep Double Dip Over Oklahoma City
San Antonio in the Midst of a Season-Long Four-Game Winning Streak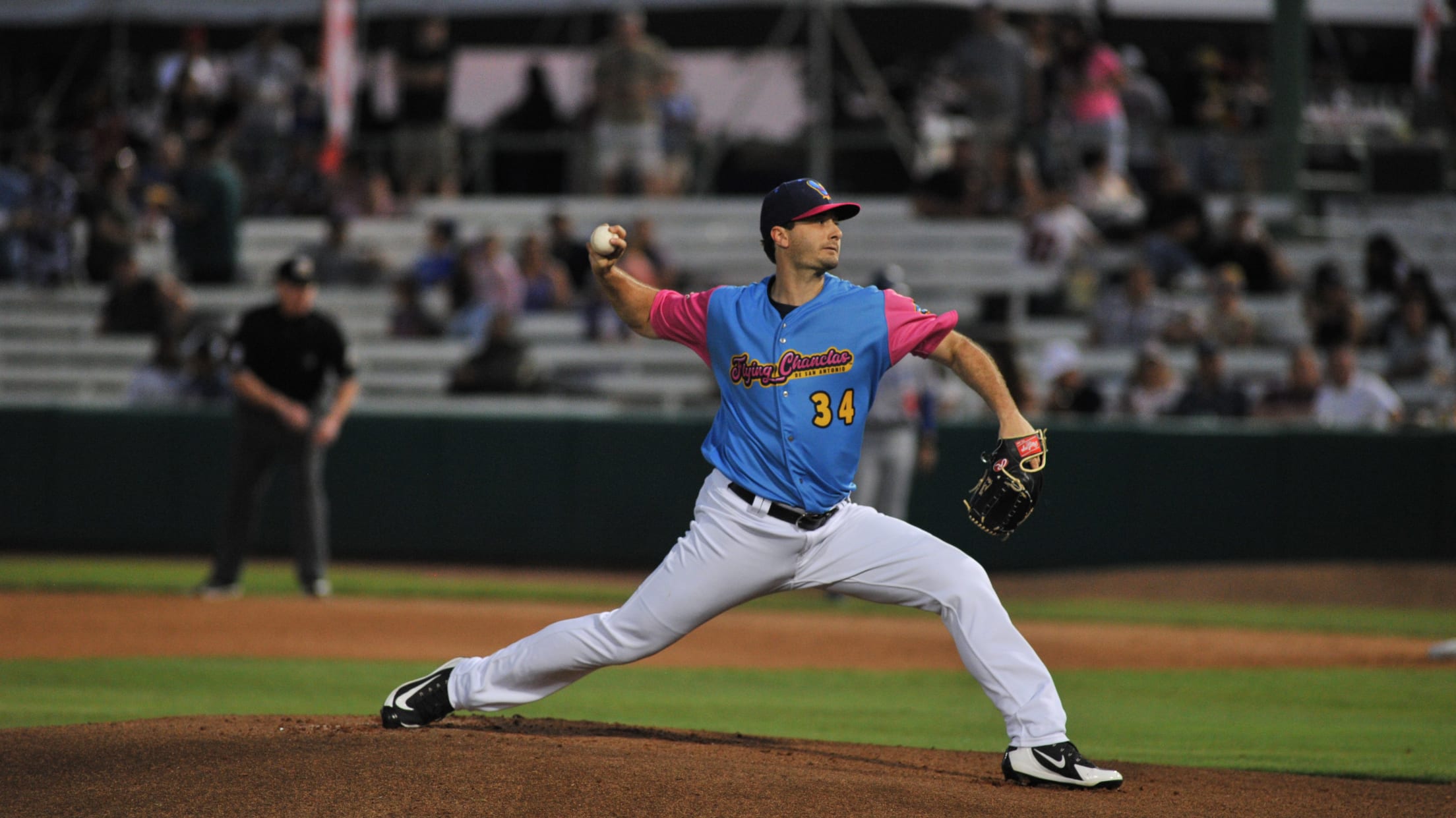 SAN ANTONIO - Jake Hager homered twice as the San Antonio Flying Chanclas swept Thursday's doubleheader over the Oklahoma City Dodgers. The Flying Chanclas came from behind to take game one 8-3 and blanked the Dodgers 3-0 in the nightcap.The Missions overcame a three-run deficit in game one by plating
Missions Upend Oklahoma City in Triple-A Debut
Adrian Houser Deals, Jake Hager Delivers Ninth Inning Triple in Victory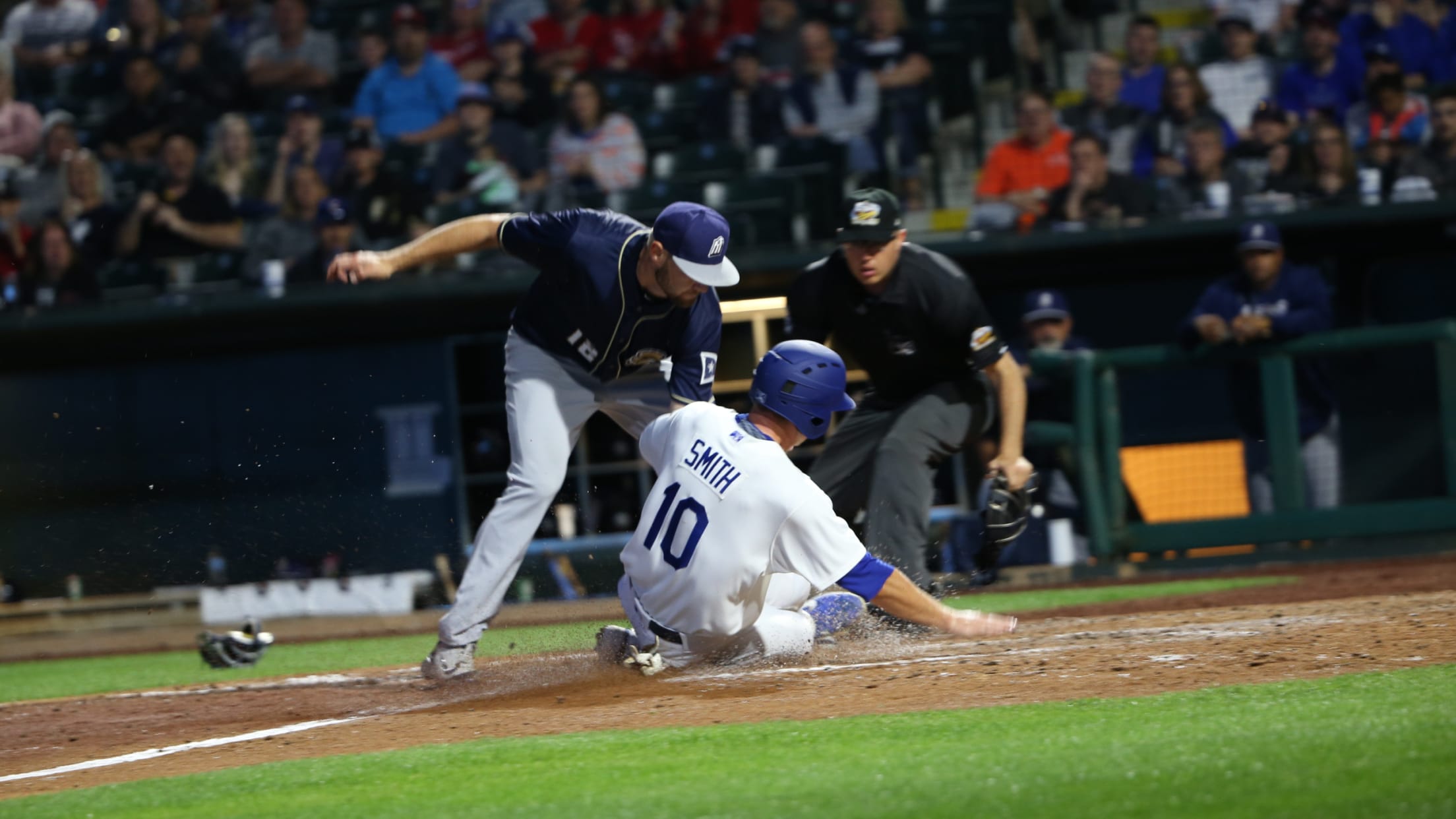 OKLAHOMA CITY - While the buzz around Opening Day in Oklahoma City was Dodgers ace Clayton Kershaw, it was the San Antonio Missions who had the last laugh in their debut as a Triple-A ball club. A ninth-inning rally got the Missions' tenure in the Pacific Coast League off to
Eight Shuckers Named Brewers Organizational All-Stars
Hiura, Ray and Brown Headline Shuckers Selected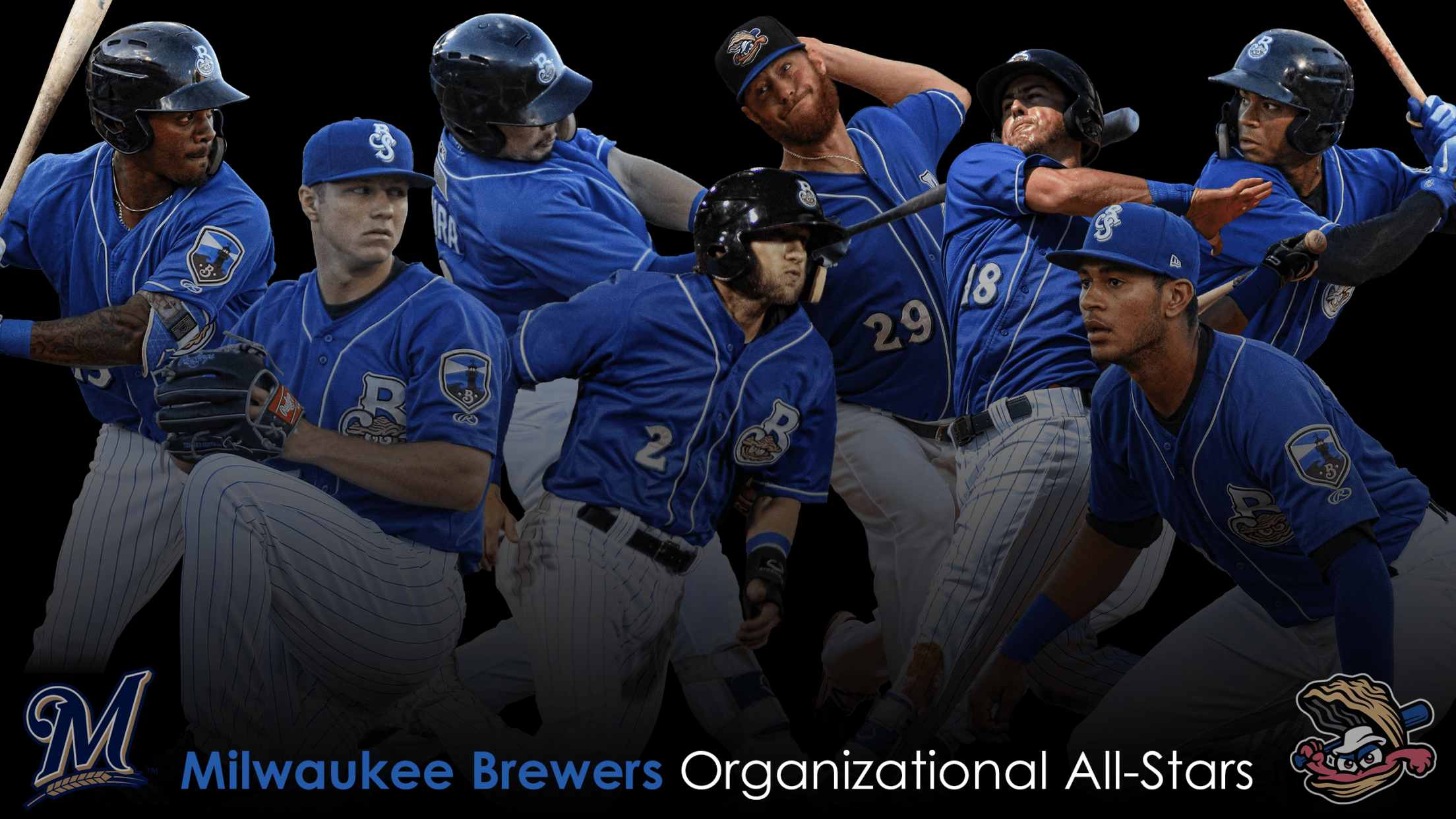 Eight members of the 2018 Biloxi Shuckers have been named to the 2018 Milwaukee Brewers Organizational All-Star Team. Biloxi has now produced 23 Brewers Organizational All-Star selections in just four years on the Mississippi Gulf Coast.First Base - Jake Gatewood A 2018 Southern League Mid-Season All-Star, Gatewood slashed .244/.302/.466 in
Sky Sox's Hager posts third five-hit game
Brewers infielder scores winning run after ninth-inning double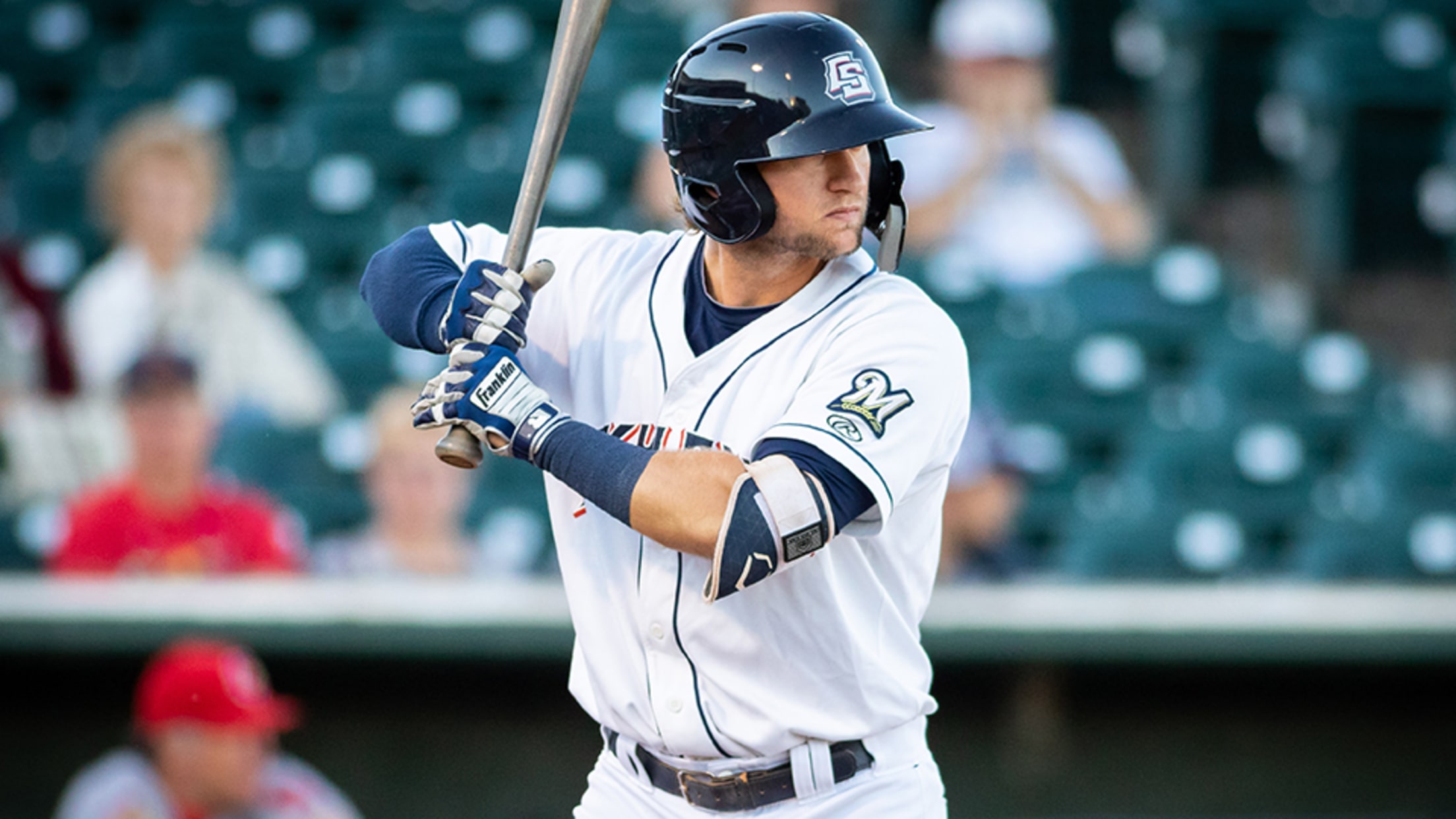 In his third Triple-A stint, Jake Hager was still looking for a career-defining game at the Minors' highest level. After his performance Tuesday night, he 32nd overall pick from the 2011 Draft can call off the search.Hager capped his third career five-hit with a ninth-inning double and scored the winning
Big Seventh Puts Shrimp On Ice In 11-4 Shuckers Win
Hager Homers Again, Ray Goes 4-for-4 In Victory
The Biloxi Shuckers (38-25) exploded for eight runs in the final three frames to run away with an 11-4 victory over the Jacksonville Jumbo Shrimp (25-36) on Sunday afternoon at the Baseball Grounds of Jacksonville. Jake Hager homered for the fourth consecutive day and Corey Ray went 4-for-4 with a
Hager Hammers A Pair Of Homers In Shuckers Win
Biloxi Rallies Again To Top Jacksonville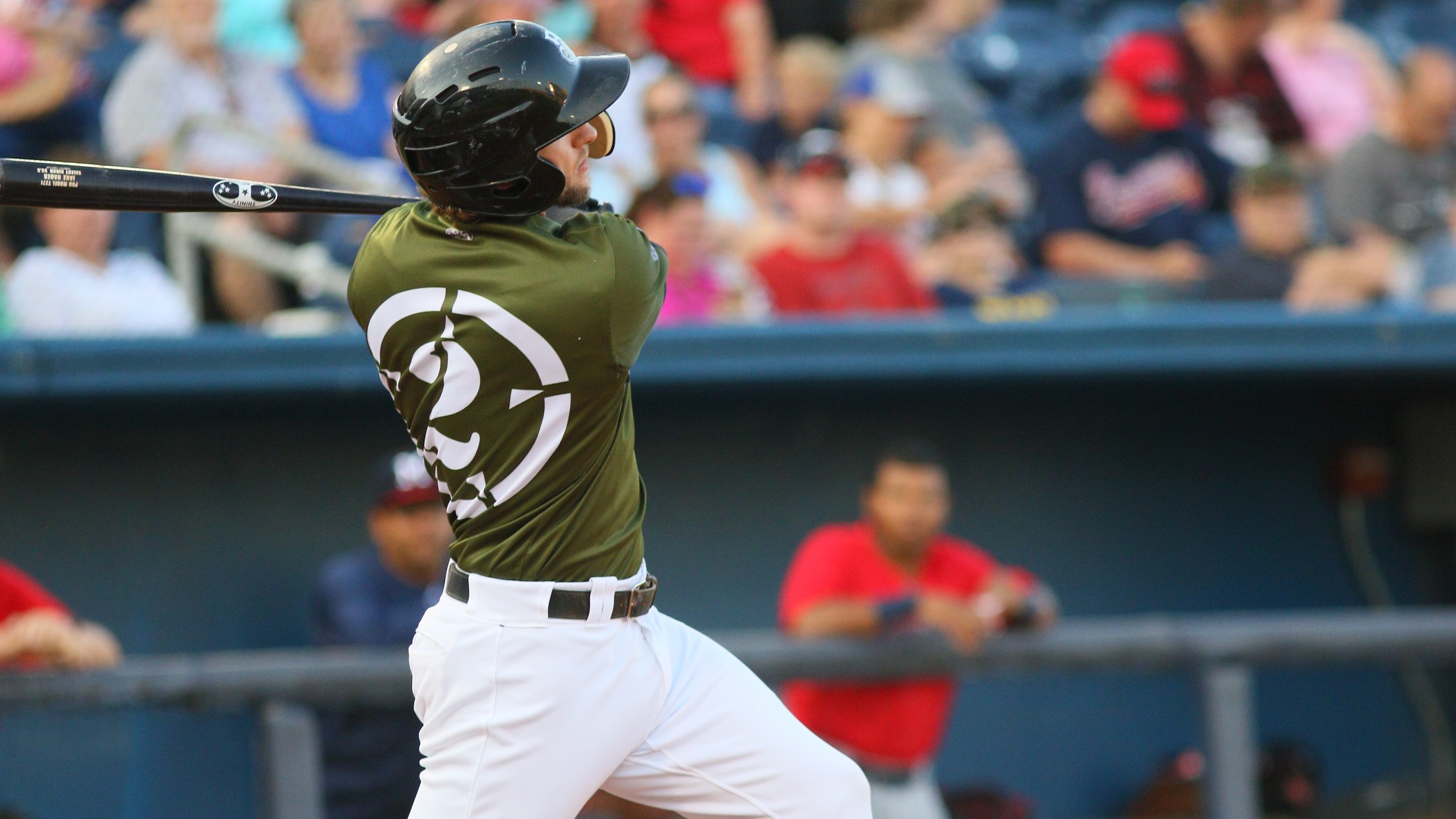 Jake Hager's two home run night helped the Biloxi Shuckers (37-25) charge back for a second straight night to defeat the Jacksonville Jumbo Shrimp (25-35) 6-3 on Saturday night at the Baseball Grounds of Jacksonville.The Jumbo Shrimp jumped out to an early lead in the second thanks to a solo
Biloxi Rallies For 5-3 Win Over Jacksonville
Ray Doubles To Give Shuckers Lead In 8th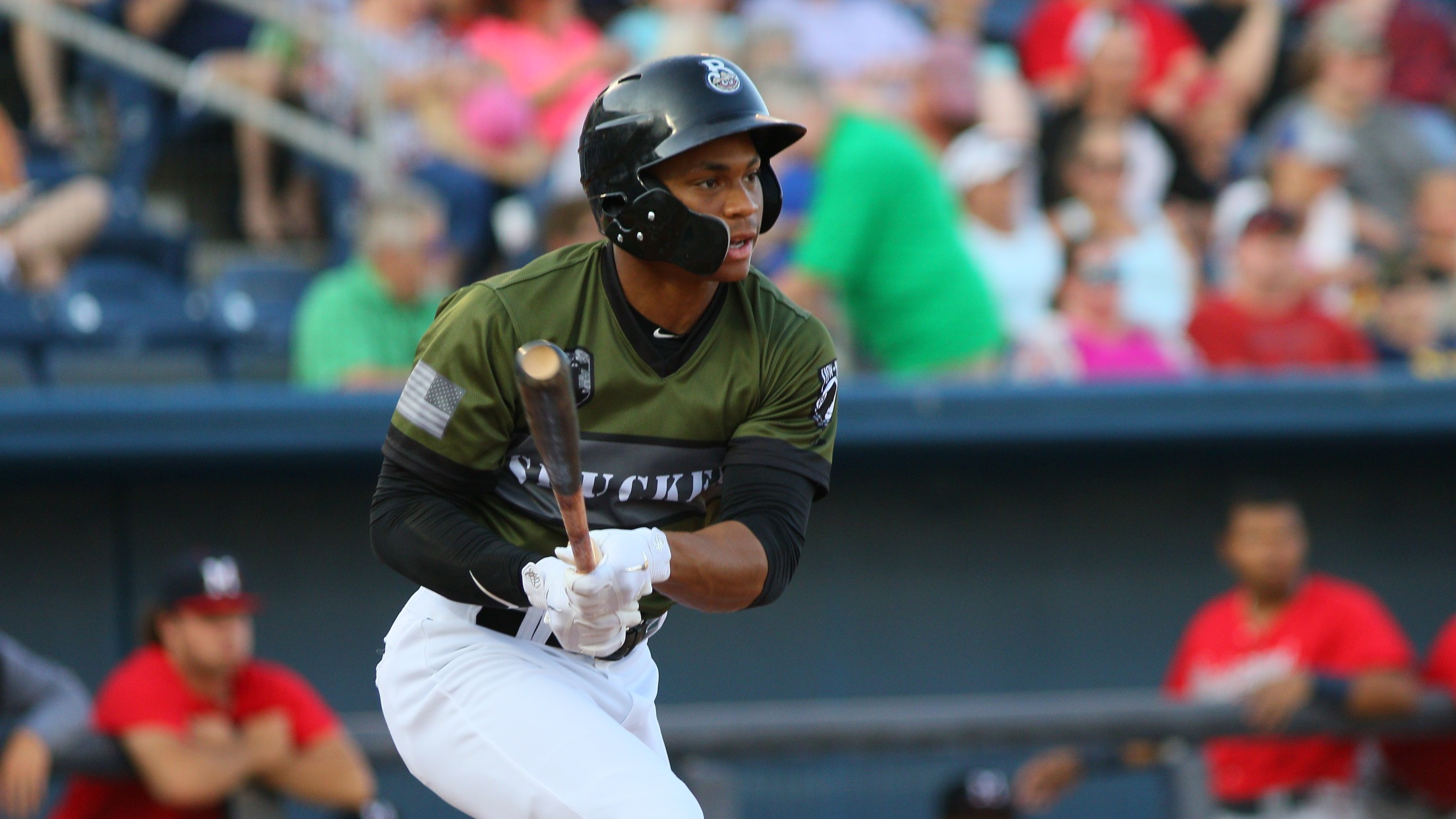 With the first-half title race coming down the stretch, the Biloxi Shuckers (36-25) rallied to top the Jacksonville Jumbo Shrimp (25-34) 5-3 on Friday night at the Baseball Grounds of Jacksonville. The Shuckers maintain a one and a half game lead over the Mobile BayBears in the South Division of
Three-Run First Enough for Wahoos to Sink Shuckers
Supak Turns In Quality Start In Series Finale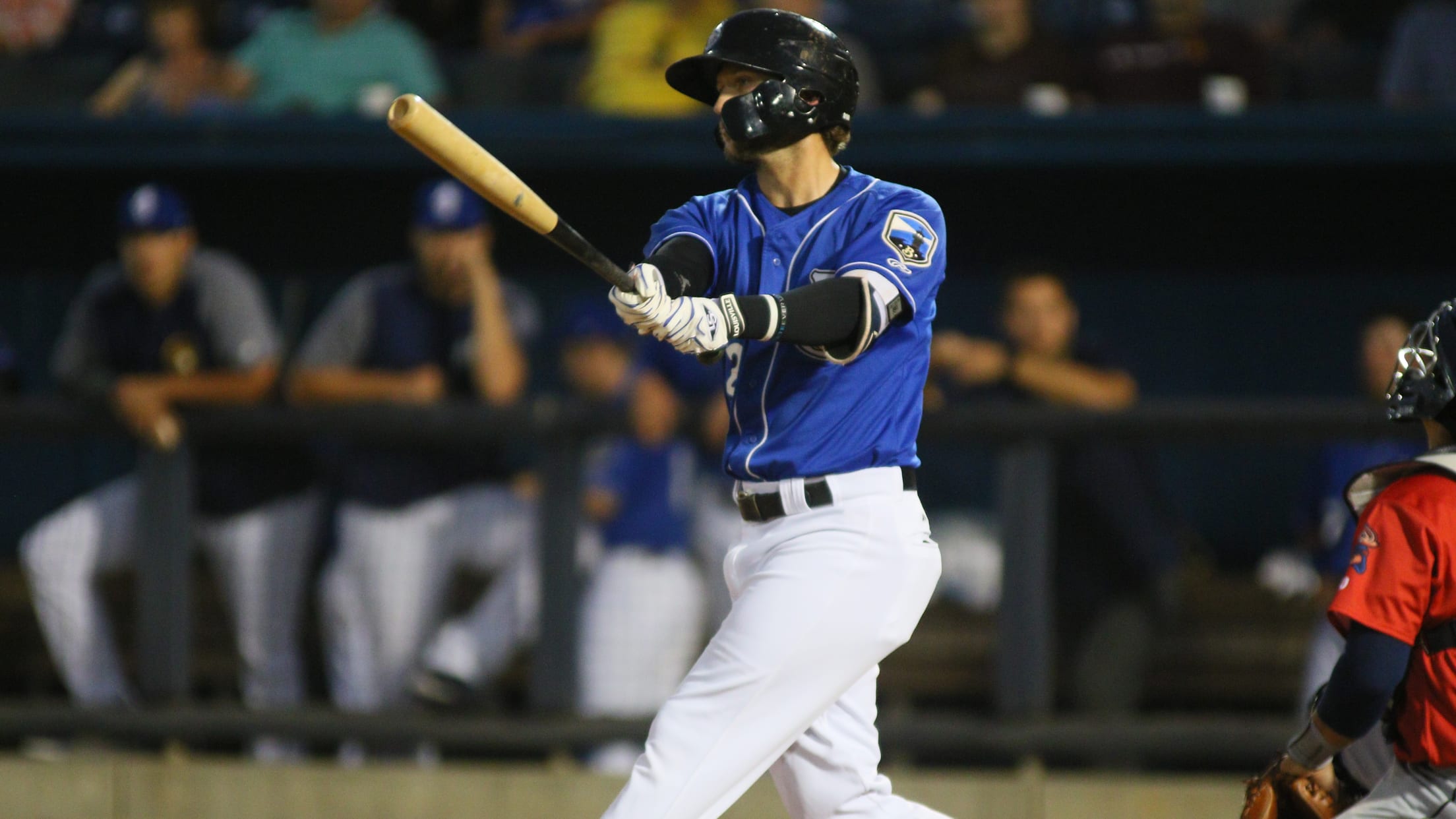 PENSACOLA, FL - For the second night in a row, the Pensacola Blue Wahoos (24-34) scored three runs in the bottom of the first inning, and it was enough to hang on for a 3-2 win over the Biloxi Shuckers (35-25) on Thursday night at Blue Wahoo Stadium. Biloxi got on the
Nine Biloxi Shuckers Named All-Stars
Four Position Players, Five Pitchers Make All-Star Roster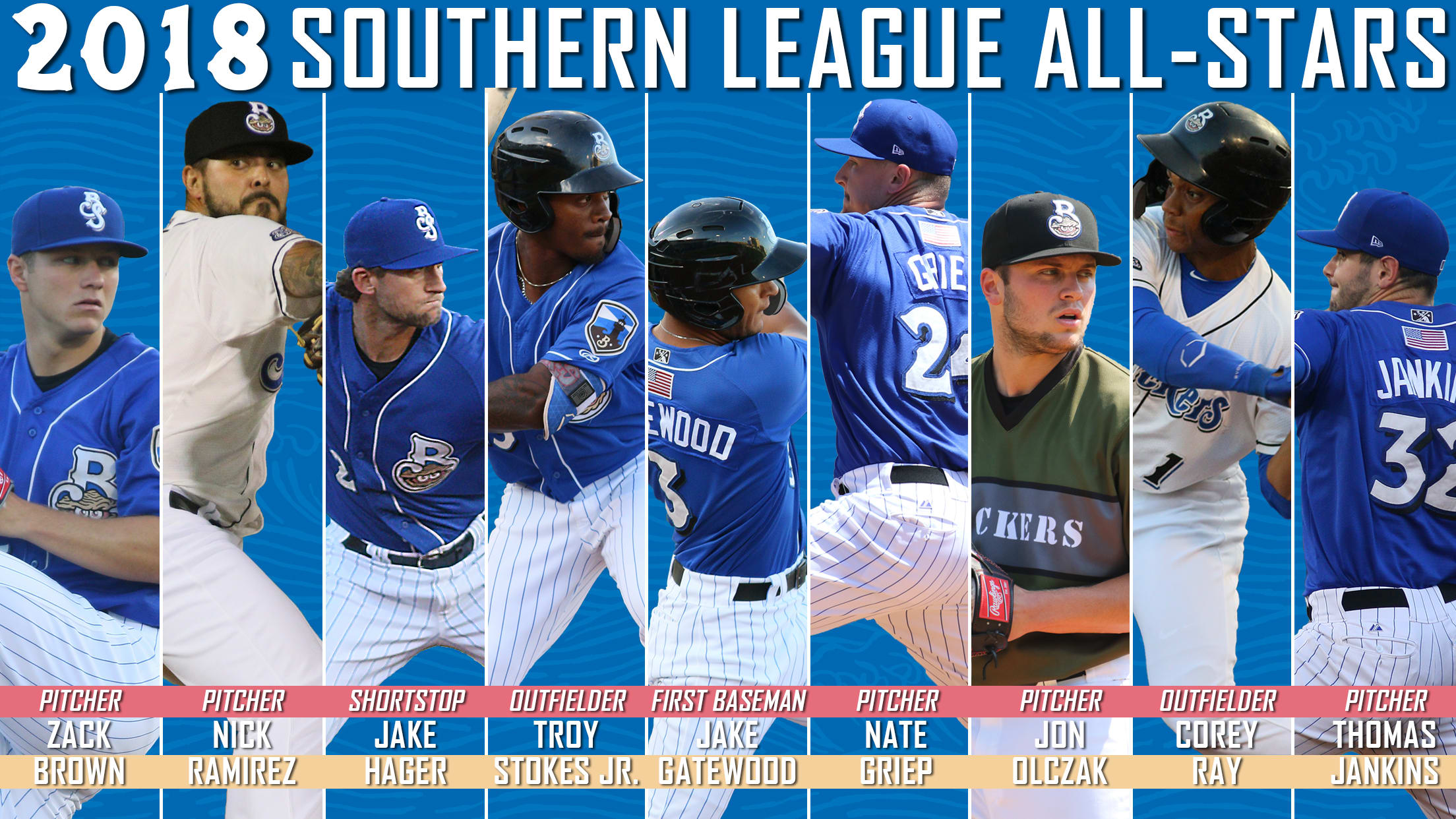 Nine players from the Biloxi Shuckers have been named to the Southern League South Division All-Star Team, the Southern League announced on Wednesday. Infielders Jake Gatewood and Jake Hager, outfielders Corey Ray and Troy Stokes Jr, and pitchers Zack Brown, Nate Griep, Thomas Jankins, Jon Olczak and Nick Ramirez will
2018 All-Star Game: South Division Roster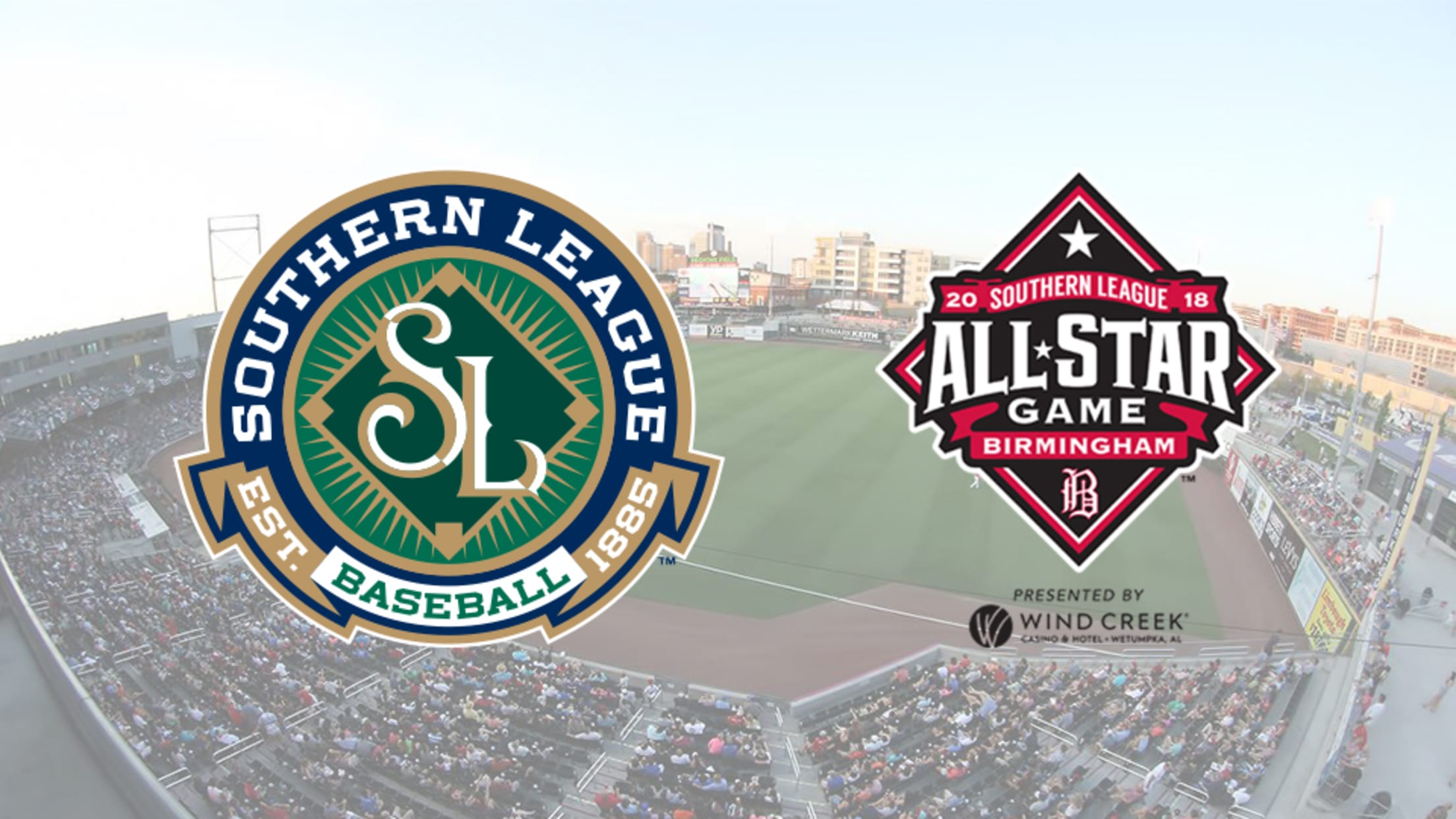 MARIETTA, GA - The Southern League of Professional Baseball Clubs are excited to announce the South Division roster for the 2018 Southern League All-Star Game. This year's contest is scheduled for Tuesday, June 19 at Regions Field in Birmingham, Alabama. Votes were collected from field managers, general managers, and radio
Brown Spins Another Gem In Shuckers Win
Right-hander Sets Career High In Strikeouts Against Blue Wahoos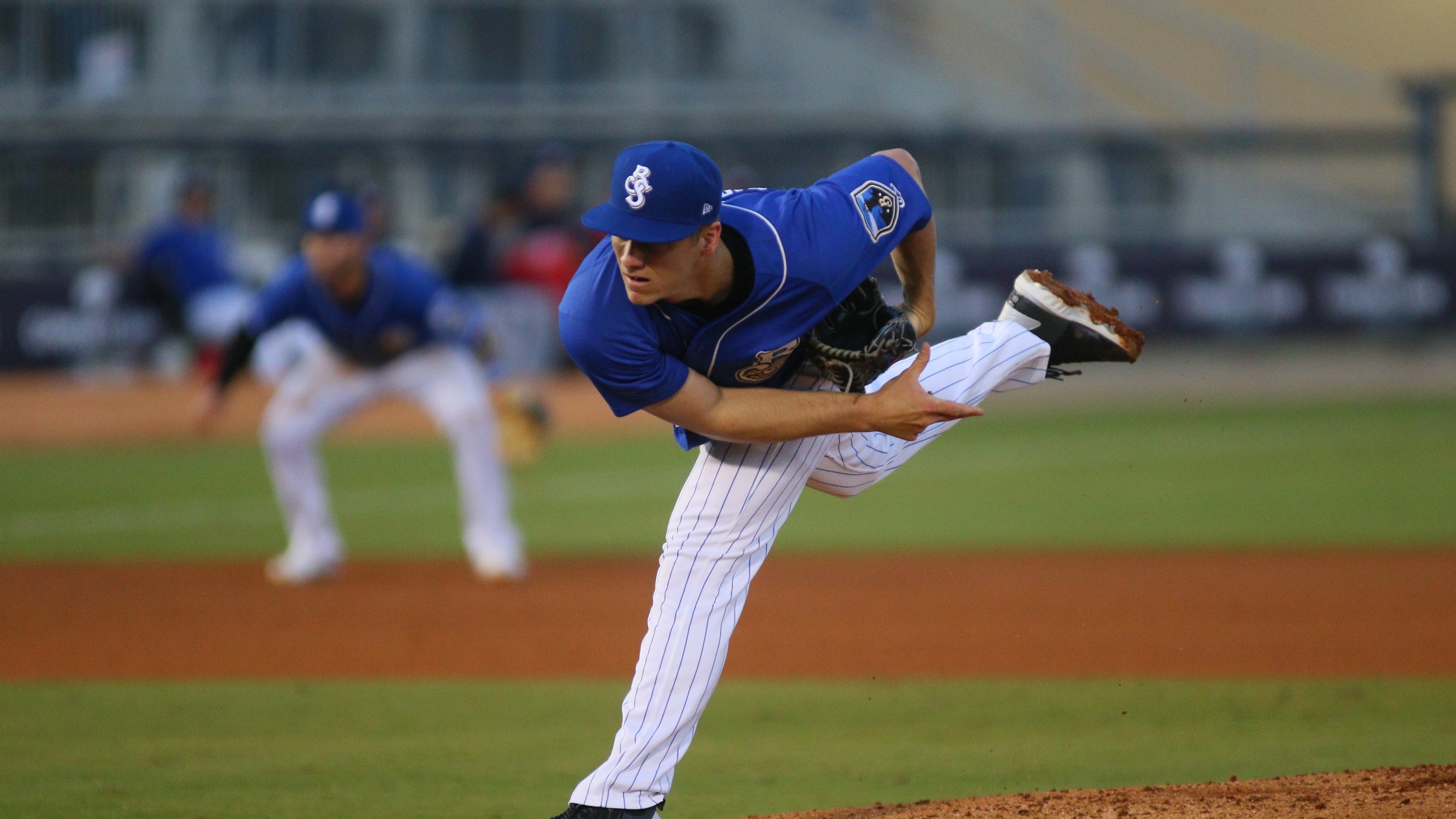 For the second straight start, RHP Zack Brown (W, 5-0) notched a career high in strikeouts, keeping the Pensacola Blue Wahoos (22-34) tied down for most of the night, as the Biloxi Shuckers (35-23) picked up a 6-3 victory on Tuesday night at Blue Wahoos Stadium.Brown was locked in out
Early Runs Pad M-Braves Win in Series Finale
Hiura and Hager Each Add a Pair of Knocks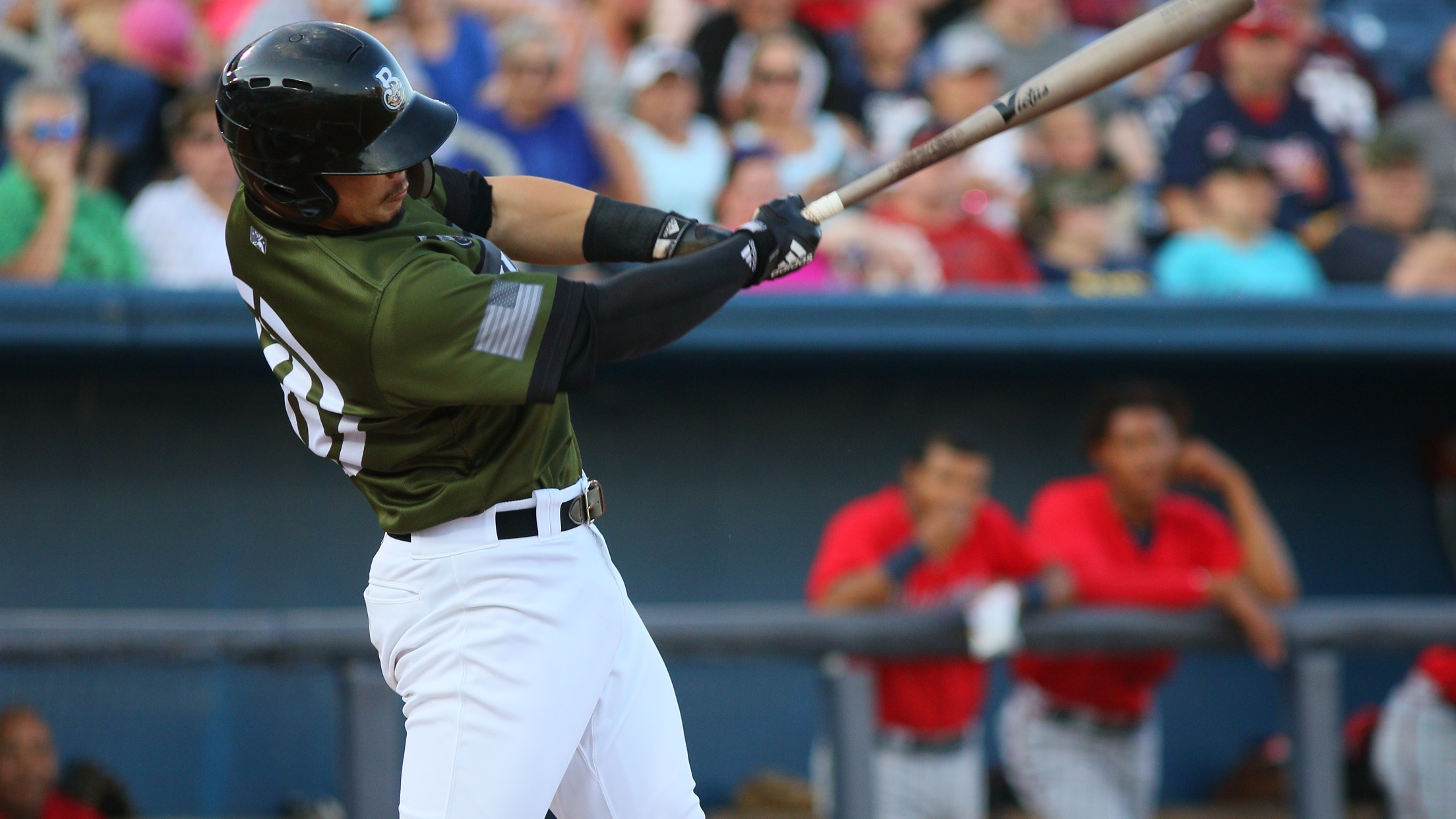 An early 6-0 lead for the Mississippi Braves (25-30) was enough to defeat the Biloxi Shuckers (33-22) in the final game of a five-game series at MGM Park on Saturday night.The Braves tagged RHP Trey Supak (L, 0-1) for all six runs in innings two through four. Alex Jackson started
Brown Delivers Career Night En Route to Shuckers Win
Hager Provides First Career Multi-HR Effort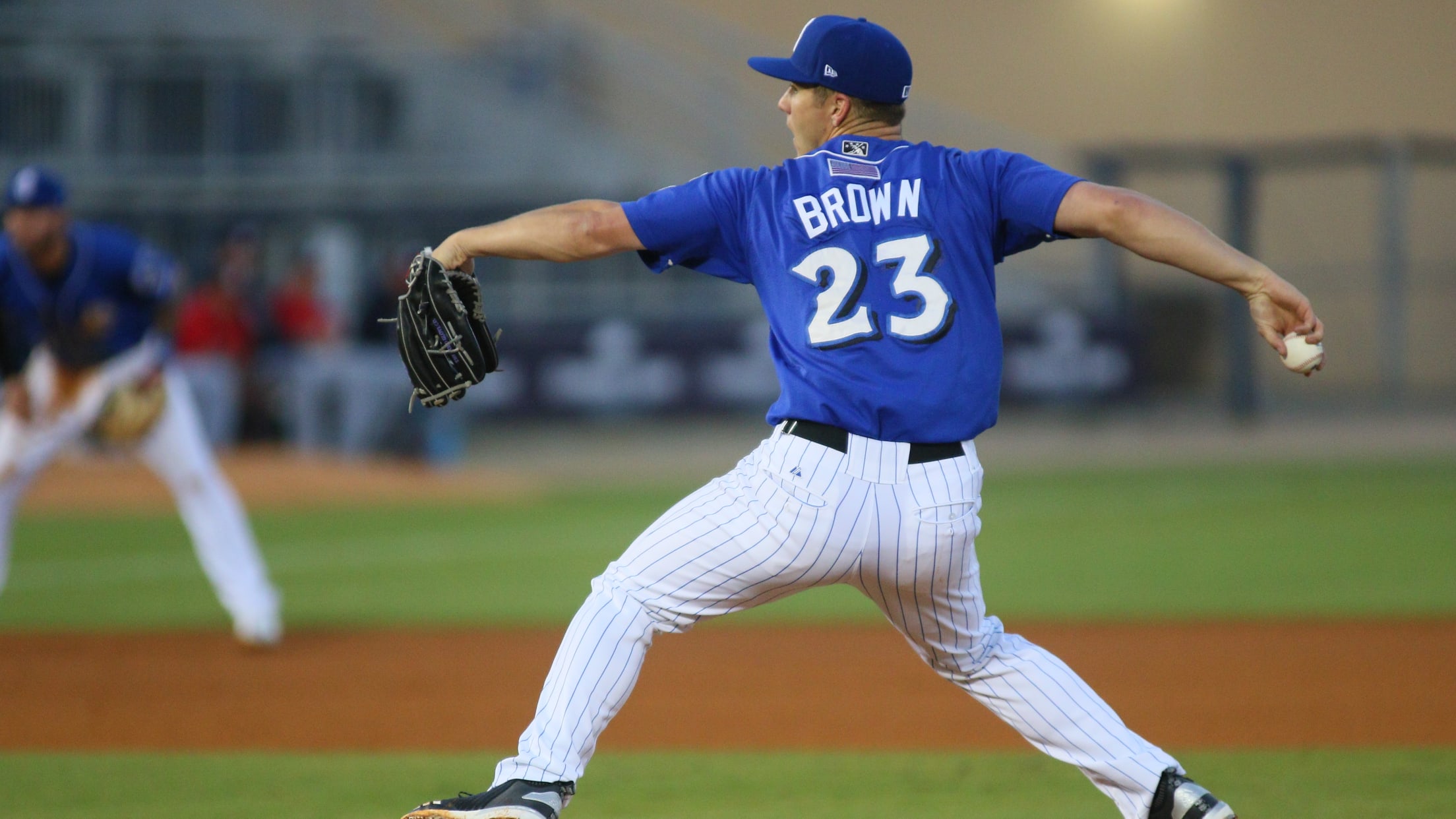 RHP Zack Brown (W, 4-0) struck out a career high ten batters while tying a career high with seven scoreless innings to lead the Biloxi Shuckers (32-21) to a 9-1 win over the Mississippi Braves (24-29) on Thursday night. Jake Hager socked a pair of home runs in the win
Gatewood Homers Twice In Shuckers Finale With BayBears
Three Hit Day From the Jake's Help Shuckers Drop Mobile 6-3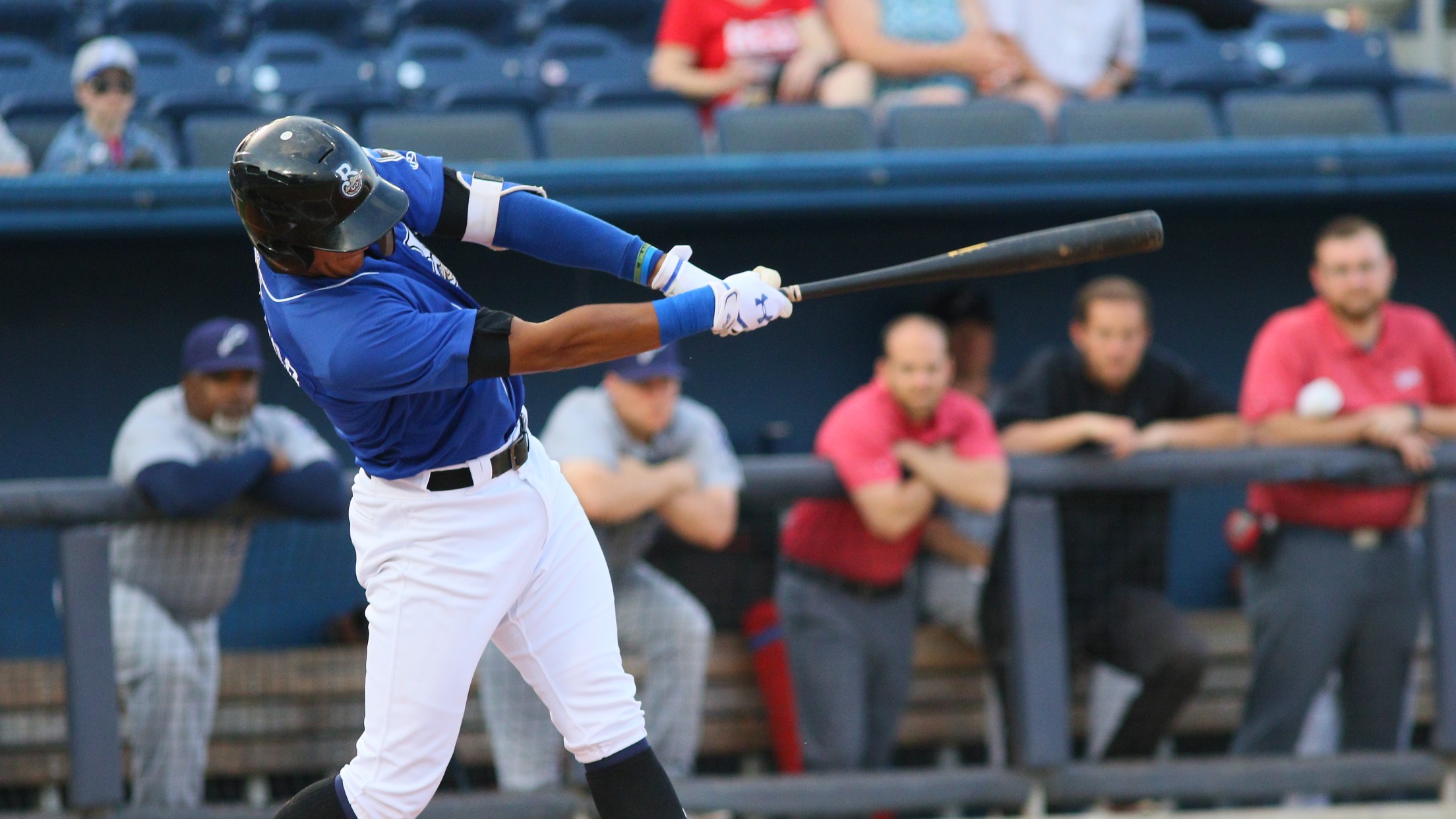 Behind a pair of home runs by Jake Gatewood and a solid Double-A debut by RHP Trey Supak, the Biloxi Shuckers (30-20) defeated the Mobile BayBears (26-23) 6-3 on Sunday afternoon at Hank Aaron Stadium. With the win, the Shuckers push their lead in the South Division of the Southern
Gatewood's Four Hits Help Shuckers To Series Victory
11 Walks Key To Biloxi's Third Straight Win Over Chattanooga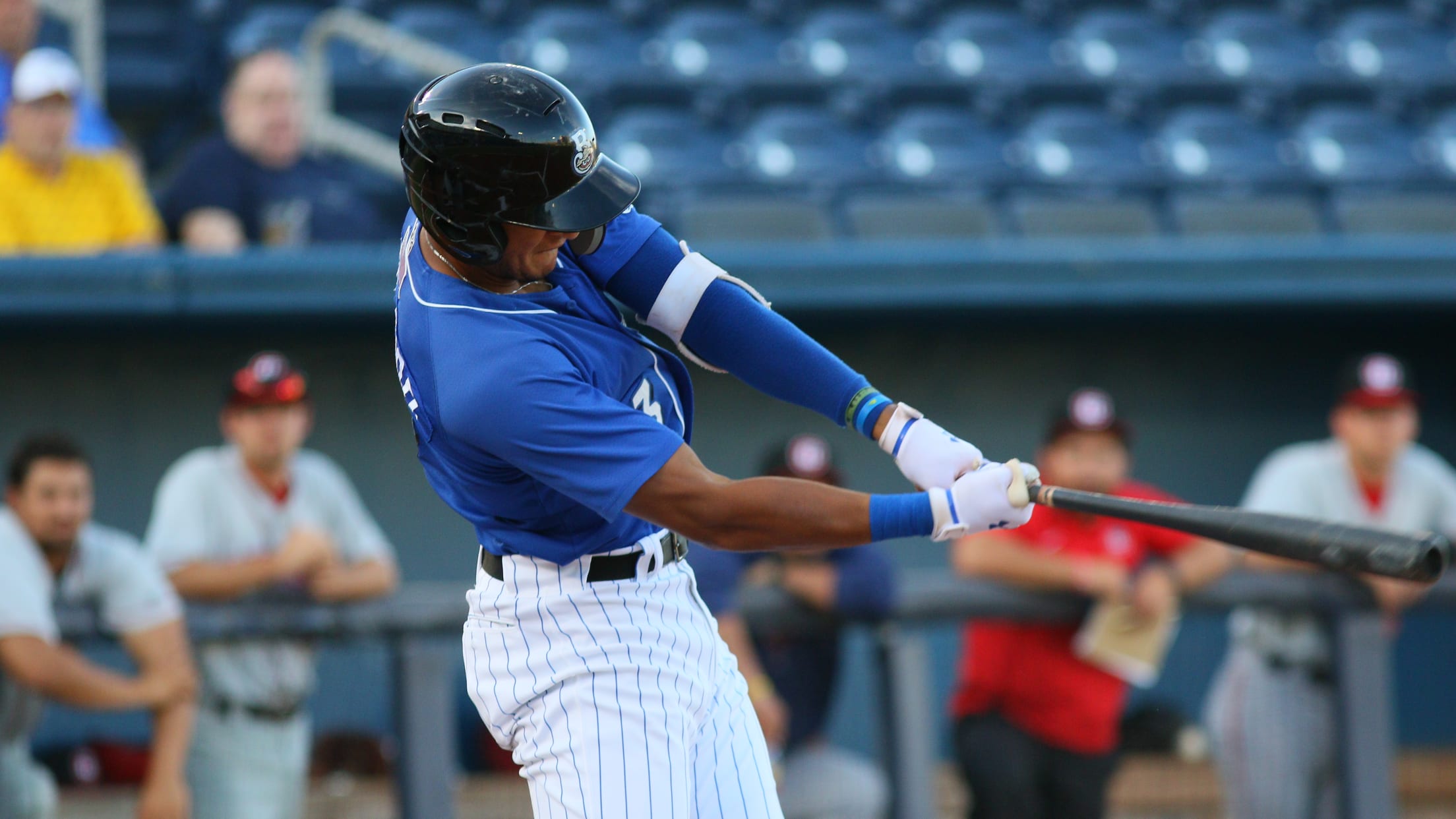 The Biloxi Shuckers (28-17) used 11 walks and timely hitting to take their series finale from the Chattanooga Lookouts (28-17) 12-7 on Monday night at MGM Park. Jake Gatewood led the offense, going 4-for-4 with three doubles and three RBI as the Shuckers picked up their third straight win.The Shuckers
3-2 Déjà Vu for Shuckers
Second Consecutive Walk-Off Sets up Monday Rubber Match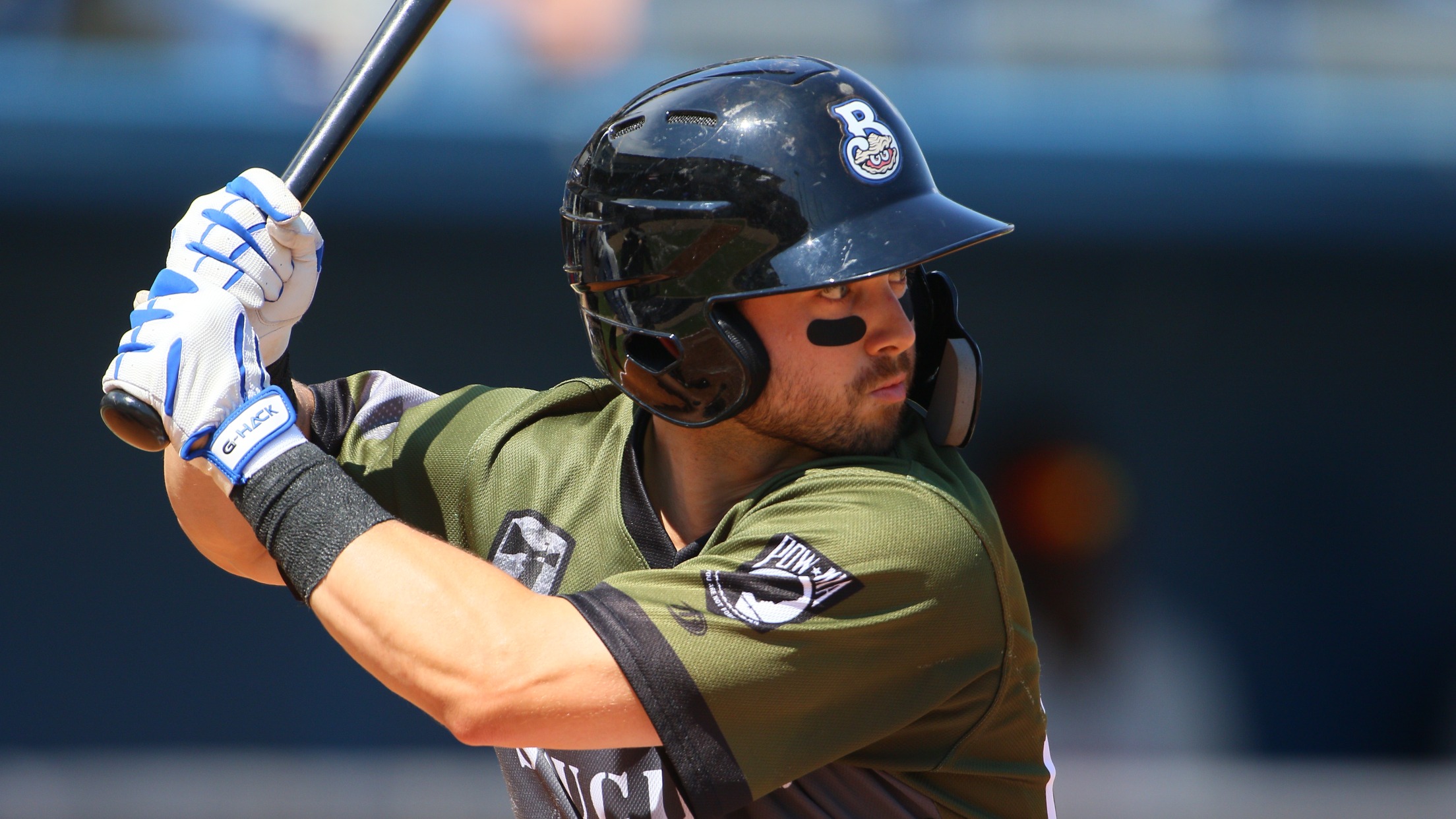 For the second straight day, the Biloxi Shuckers (27-17) walked-off the Chattanooga Lookouts (28-16) to the tune of a 3-2 victory thanks to Mitch Ghelfi's tenth inning single on Sunday afternoon. The win sets up a rubber match on Monday night.James Ramsey, the first batter of the game, took starter
Makeshift Home Run Derby Goes the Way of the Lookouts
Chattanooga Takes First Meeting with Seven Combined Longballs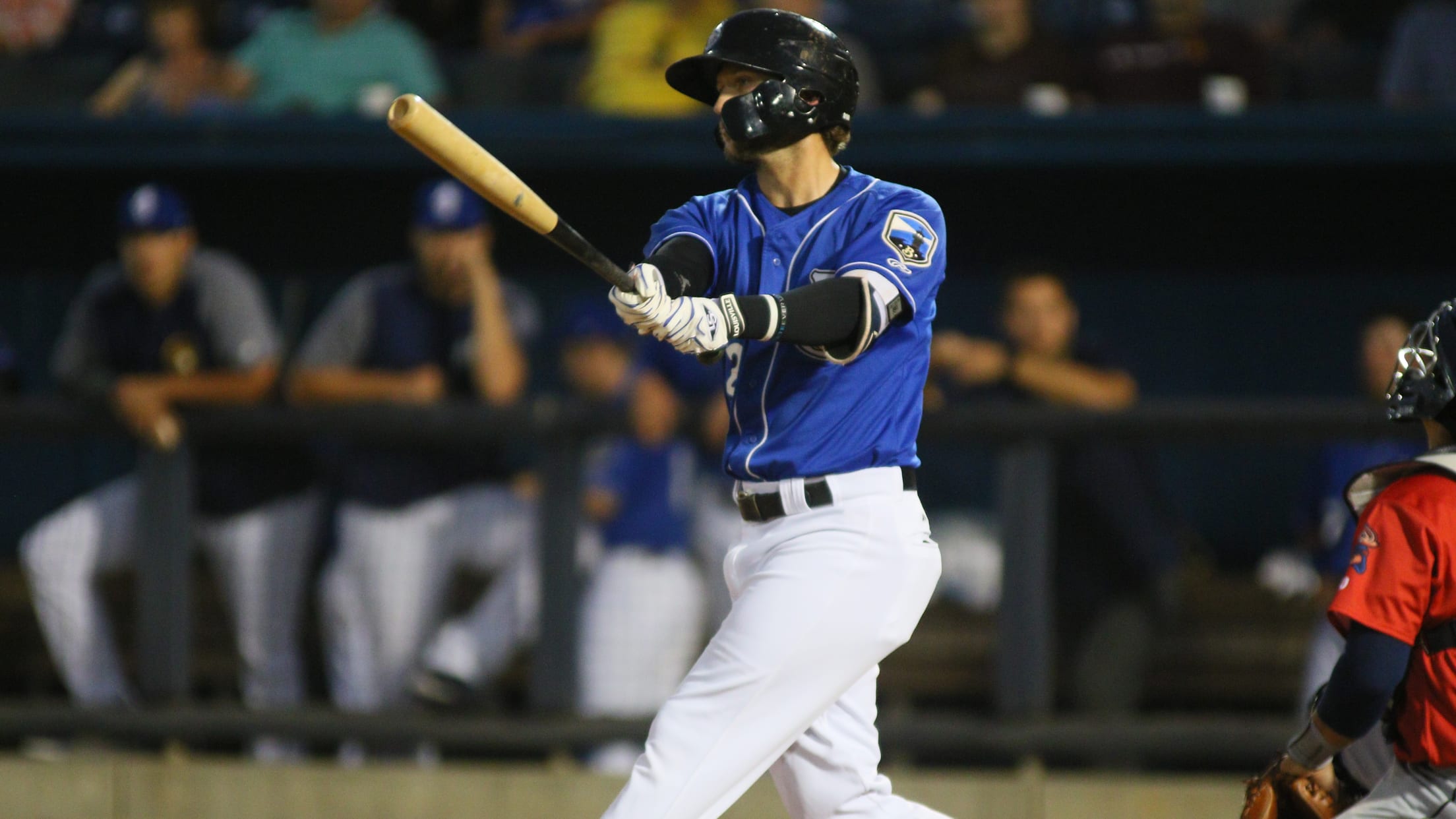 The Biloxi Shuckers (25-16) and Chattanooga Lookouts (27-14) combined for seven home runs over the first half of Thursday night's game at MGM Park as the Lookouts grabbed a 6-4 victory in Game One of a five game setAll but one of the game's runs came on the longball, and
Vogt Homers to Back Jankins in 2-1 Win Over Jumbo Shrimp
Brewers' Rehabbing Catcher Delivers in First Appearance with Shuckers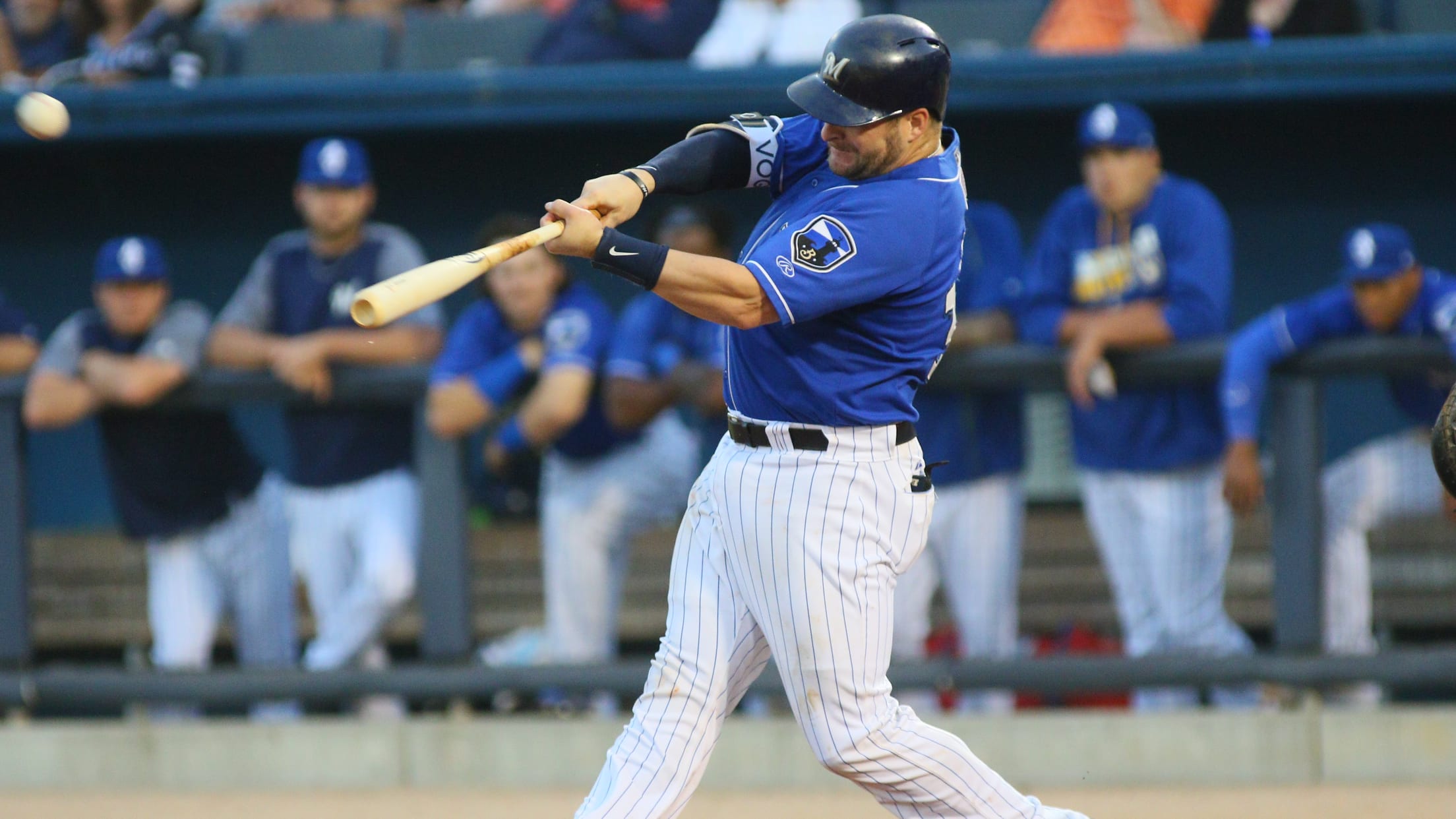 Stephen Vogt belted a solo home run in his first rehab appearance and RHP Thomas Jankins (W, 5-0) provided 6.1 scoreless innings in the Biloxi Shuckers' (16-10) series opening 2-1 win over the Jacksonville Jumbo Shrimp (12-13) on Wednesday night at MGM Park.Biloxi's runs came in the bottom of the
Seven-Run First Not Enough For Shuckers in Birmingham
Biloxi Held Scoreless After Big First Inning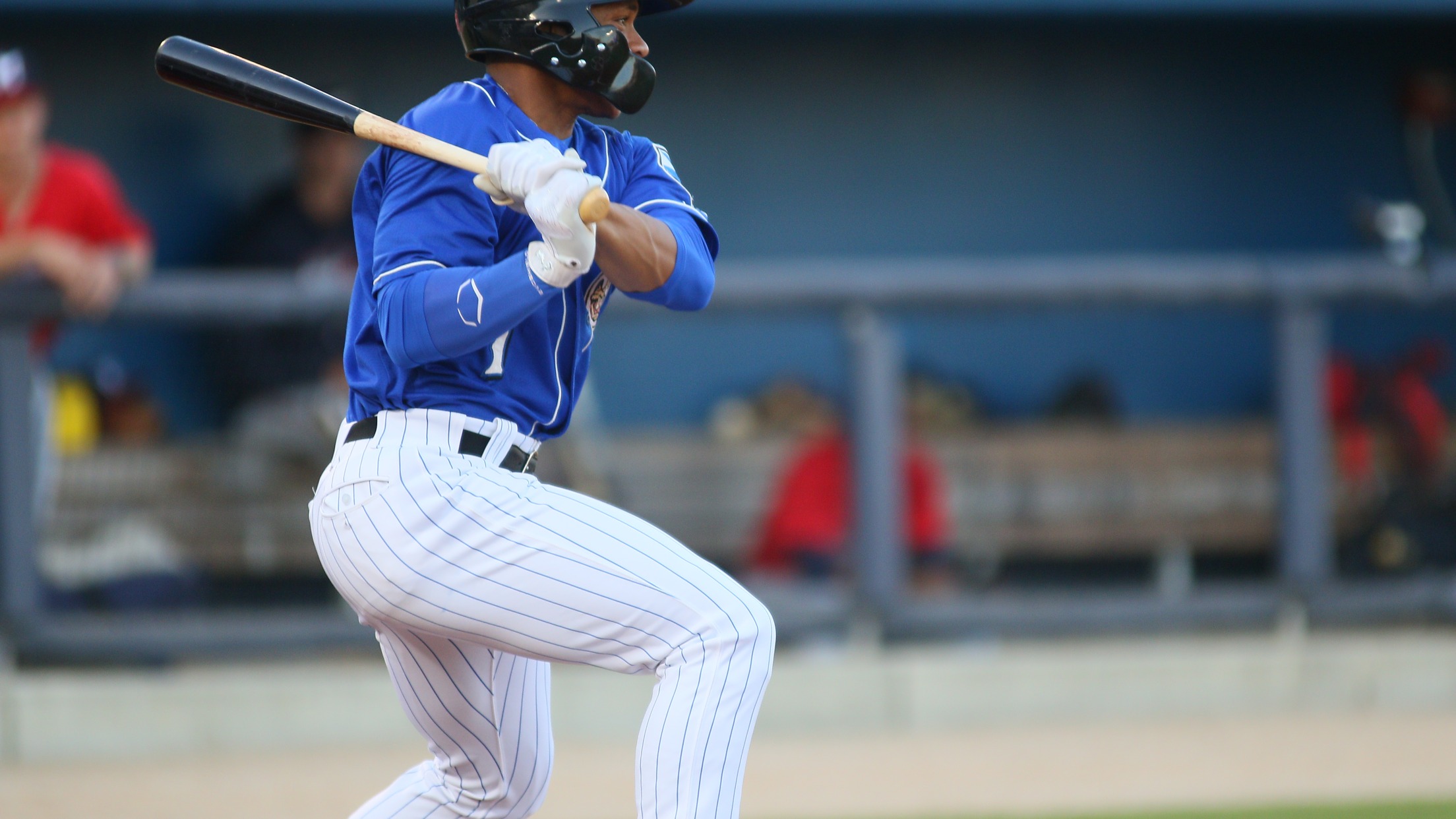 After jumping out to a 7-0 lead in the top of the first, the Biloxi Shuckers (15-10) were held off the board as they fell to the Birmingham Barons (12-13) 11-7 on Monday afternoon at Regions Field.  The day started perfectly for the Shuckers, as Corey Ray singled and Troy
Shuckers Come Back To Beat Barons
Three-Run Sixth and Griep's Save Set Up Rubber Match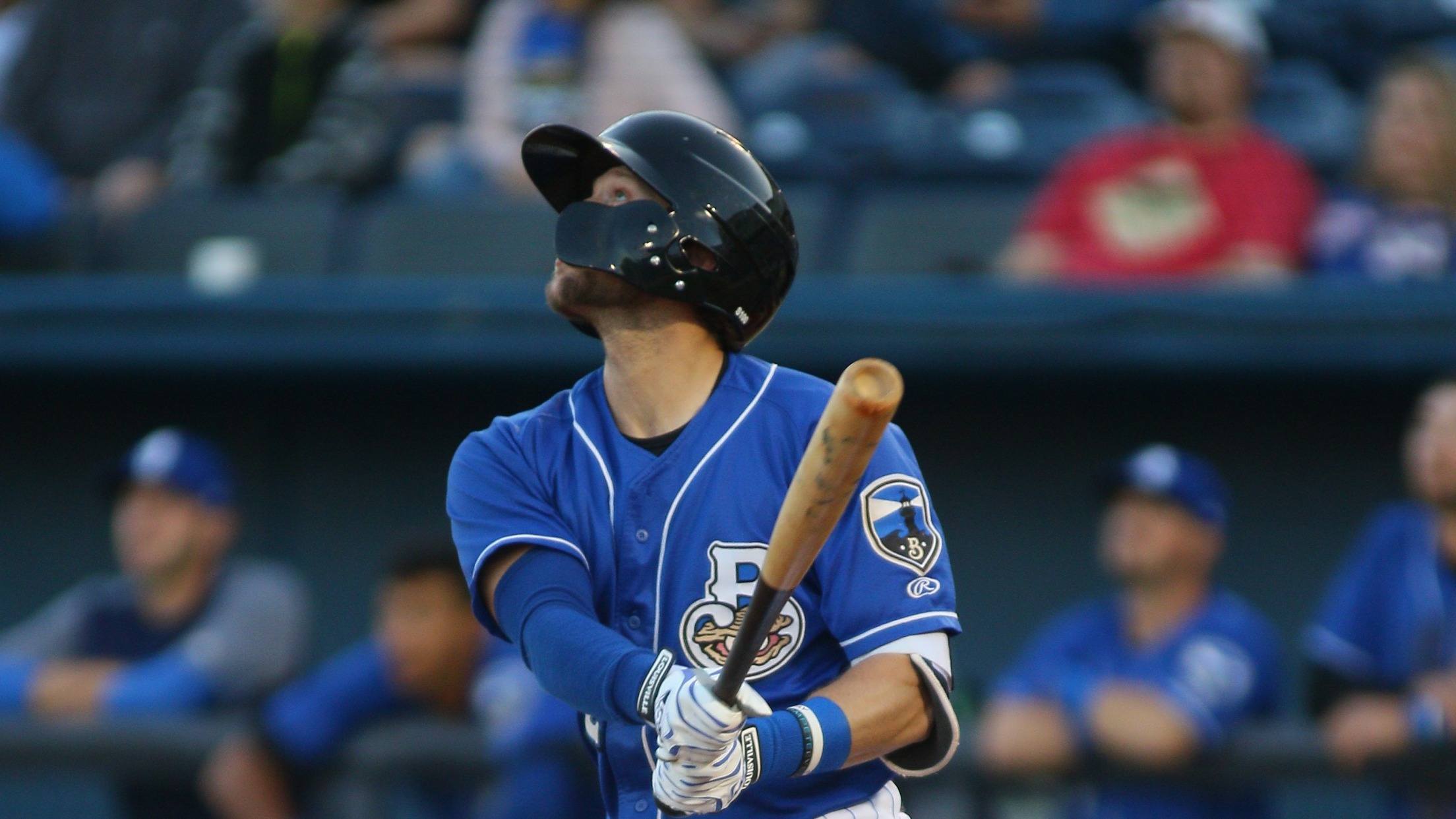 The Biloxi Shuckers (15-9) battled back for a 5-4 win over the Birmingham Barons (11-13) on Sunday afternoon at Regions Field. With the win, the Shuckers set up a rubber match on Monday morning.Biloxi took the lead in the third thanks to timely hitting from the bottom of the lineup.
Shuckers Claim Rubber Match Against Biscuits for Third Straight Win
Gatewood and Moore Homer as Jankins Provides Stability on the Mound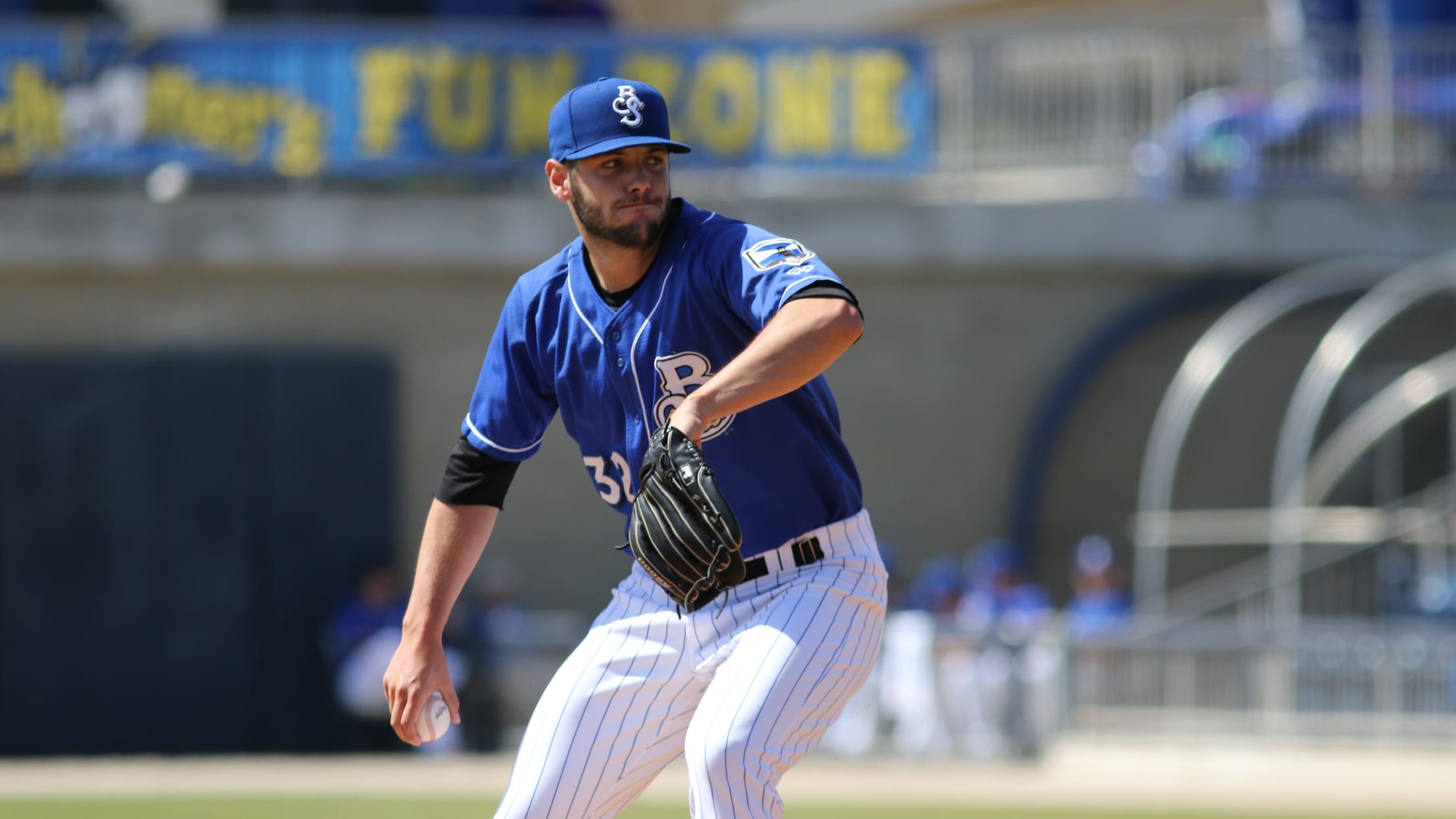 RHP Thomas Jankins (W, 4-0) recorded 16 straight outs during his outing on Wednesday morning in a rubber match that saw the Biloxi Shuckers (13-7) pick up a 5-2 win over the Montgomery Biscuits (6-14). Jake Gatewood blasted his team-leading fourth home run of the season, while Dylan Moore went
Historic 15-Run Night Caps Series With BayBears
Shuckers score a record 15 runs on 19 hits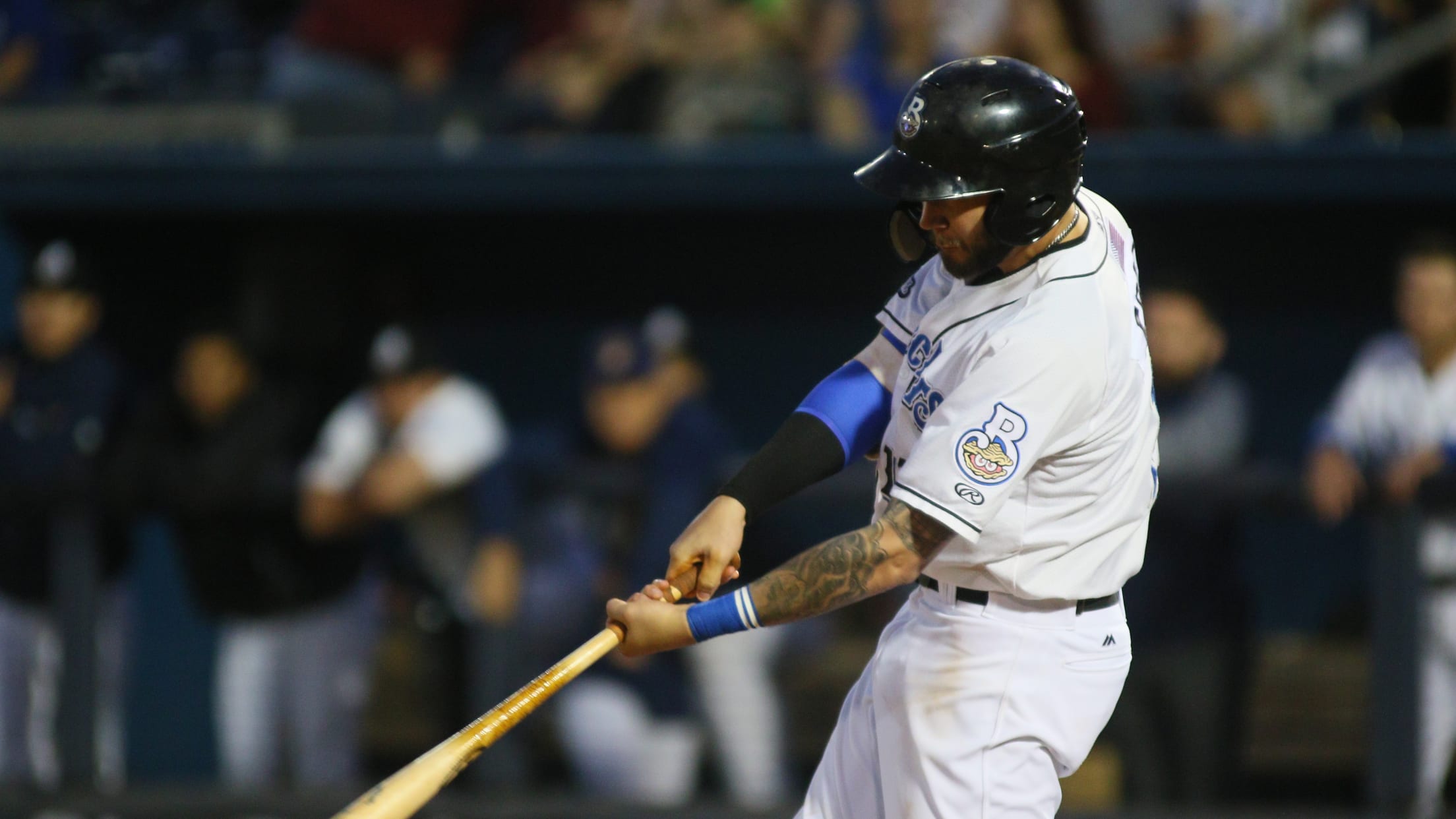 The Biloxi Shuckers (10-5) closed out a five-game series with the Mobile BayBears (7-7) in authoritative fashion on Friday night, scoring a franchise-record 15 runs in a 15-5 win at Hank Aaron Stadium. Lucas Erceg, the fourth-ranked prospect in the Brewers organization, and shortstop Jake Hager led the way for
Season-High 13 Hits Part of 5-1 Victory Over BayBears
Ray, Stokes Jr. and Hager all record 3 hits in win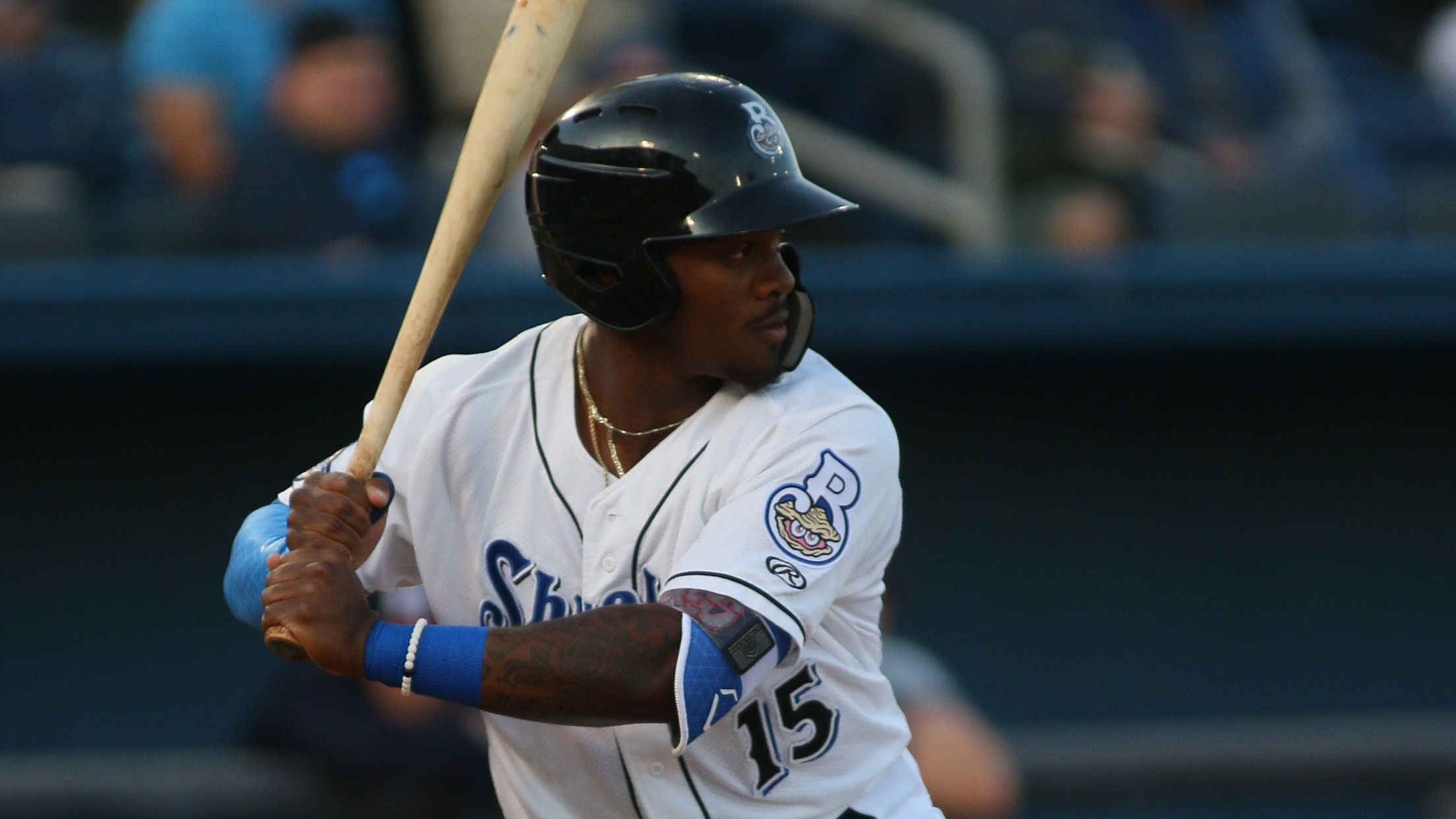 It took just two batters for the Biloxi Shuckers (9-2) to take a lead in a 5-1 victory over the Mobile BayBears (4-6) on Monday night at Hank Aaron Stadium. The Shuckers recorded a season-high 13 hits, including eight for extra bases in the win.Corey Ray and Troy Stokes Jr.
Bulls' Hager plates career-high six runs
Rays prospect breaks out of slump with first homer, triple of '17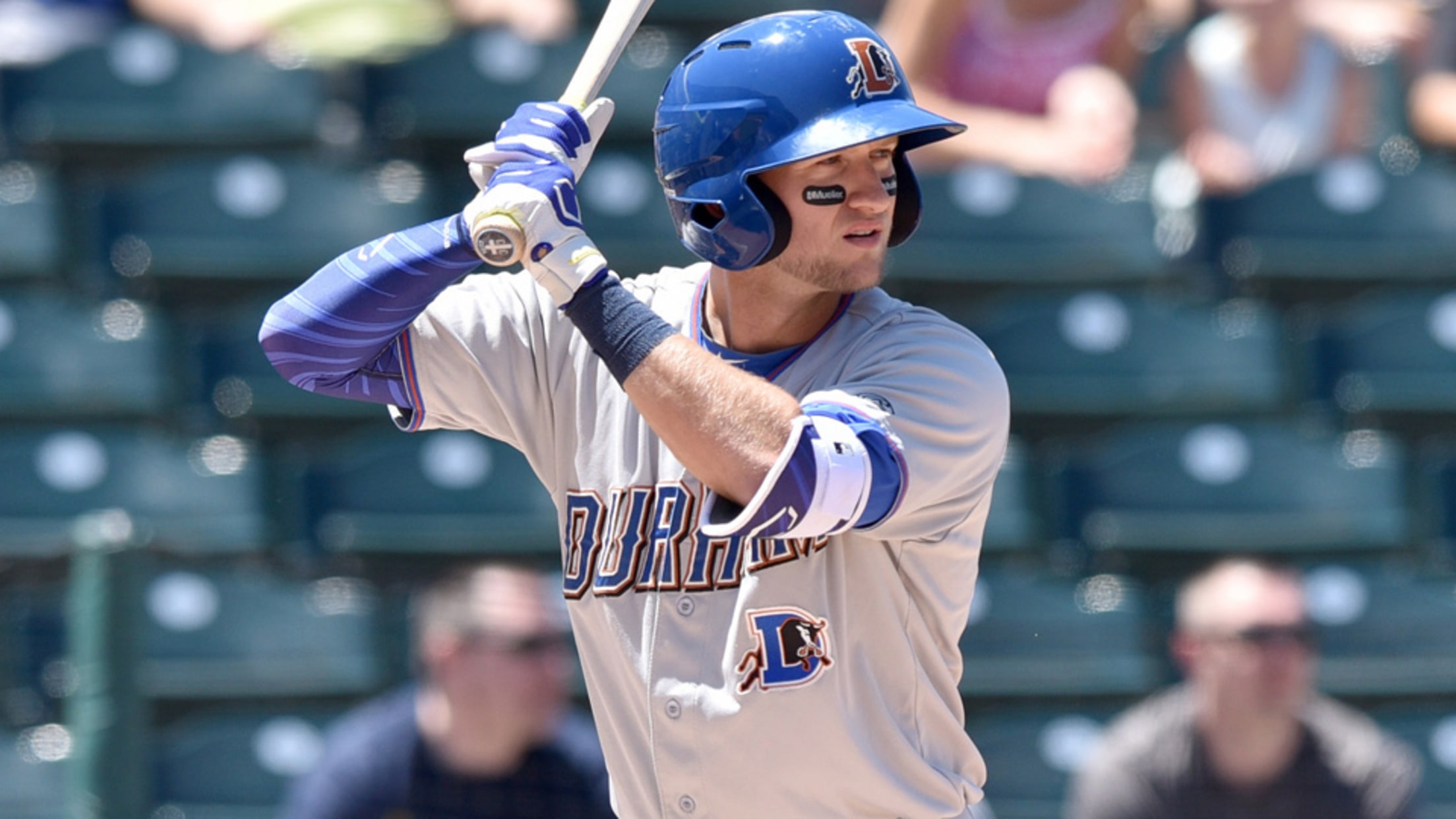 After a tough week at the plate, Jake Hager was feeling pretty optimistic on Wednesday."I was like, 'All right, it's time. Let's have a day, let's get back in the groove,'" he recalled telling himself.The pep talk and new mindset paid off as the Rays prospect drove in a career-high