Padres Prospect Primer: Talent abounds
Urias leads next wave in baseball's top-ranked farm system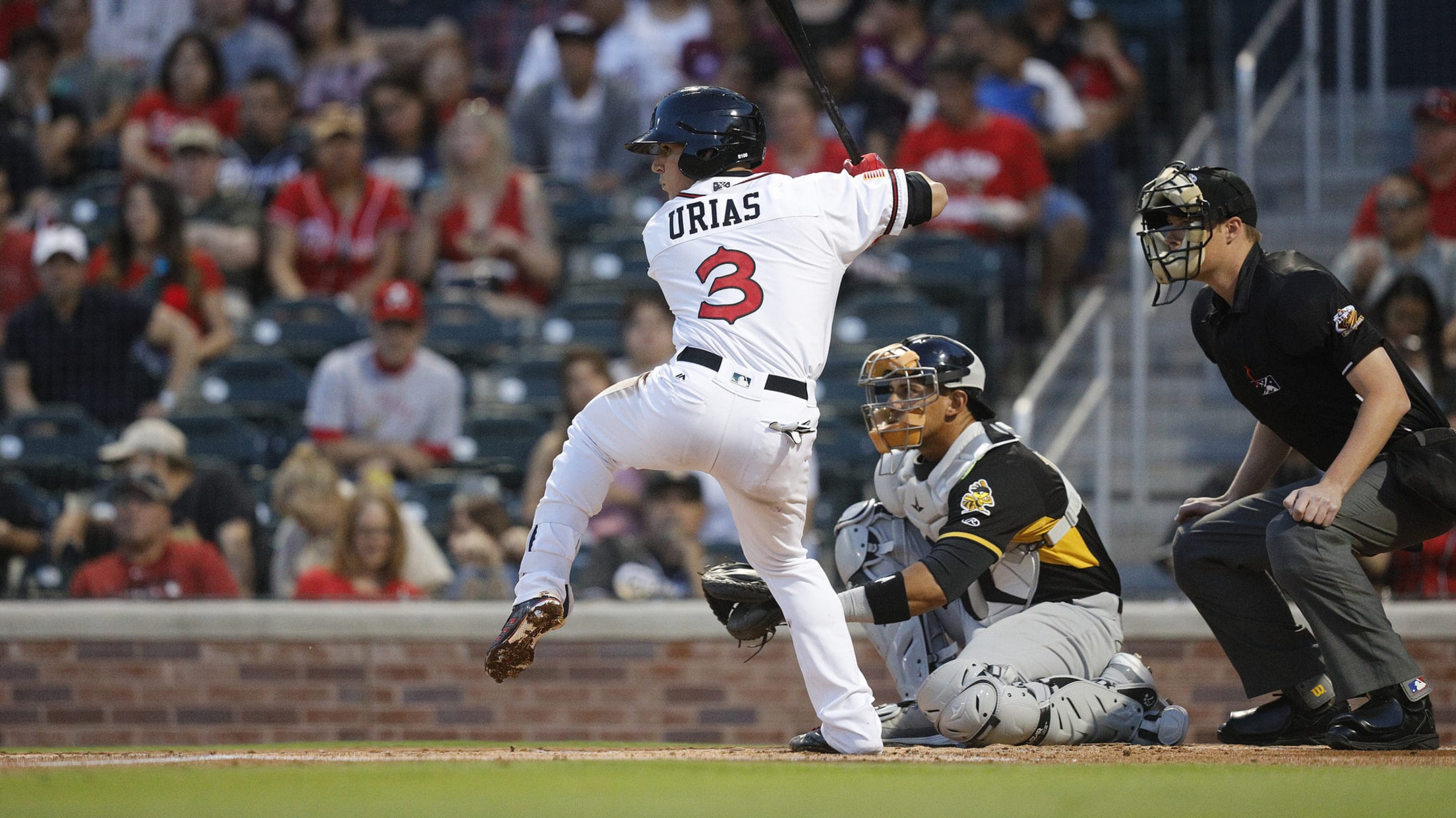 Some players are on the verge of stardom, others are entering a crucial phase of their development and still others are getting their first tastes of full-season ball. With the 2019 season approaching, MiLB.com takes a look at the most intriguing prospects from each MLB organization. Shining Star: Luis Urías,
Padres invite Tatis to big league camp
No. 2 overall prospect headed to Arizona after thrilling winter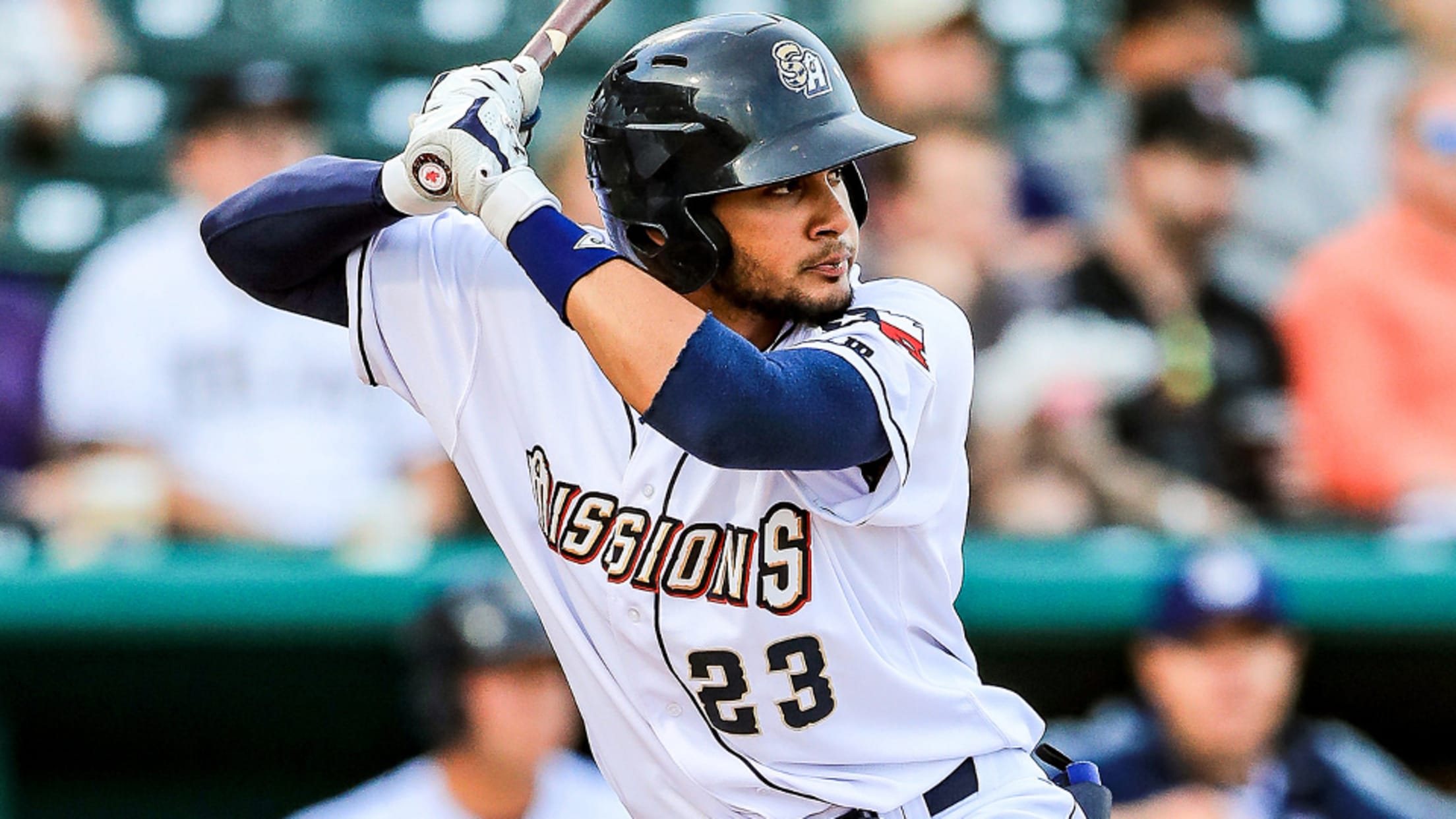 A day after helping his Estrellas to their first Dominican Winter League crown in 51 years, Fernando Tatis Jr. earned another prize.The Padres invited their top prospect to big league camp along with No. 8 prospect Logan Allen, Cal Quantrill (No. 11), Buddy Reed (No. 13), Josh Naylor (No. 15),
Quantrill keeps Chihuahuas alive
Padres No. 10 prospect posts six zeros in PCL semifinals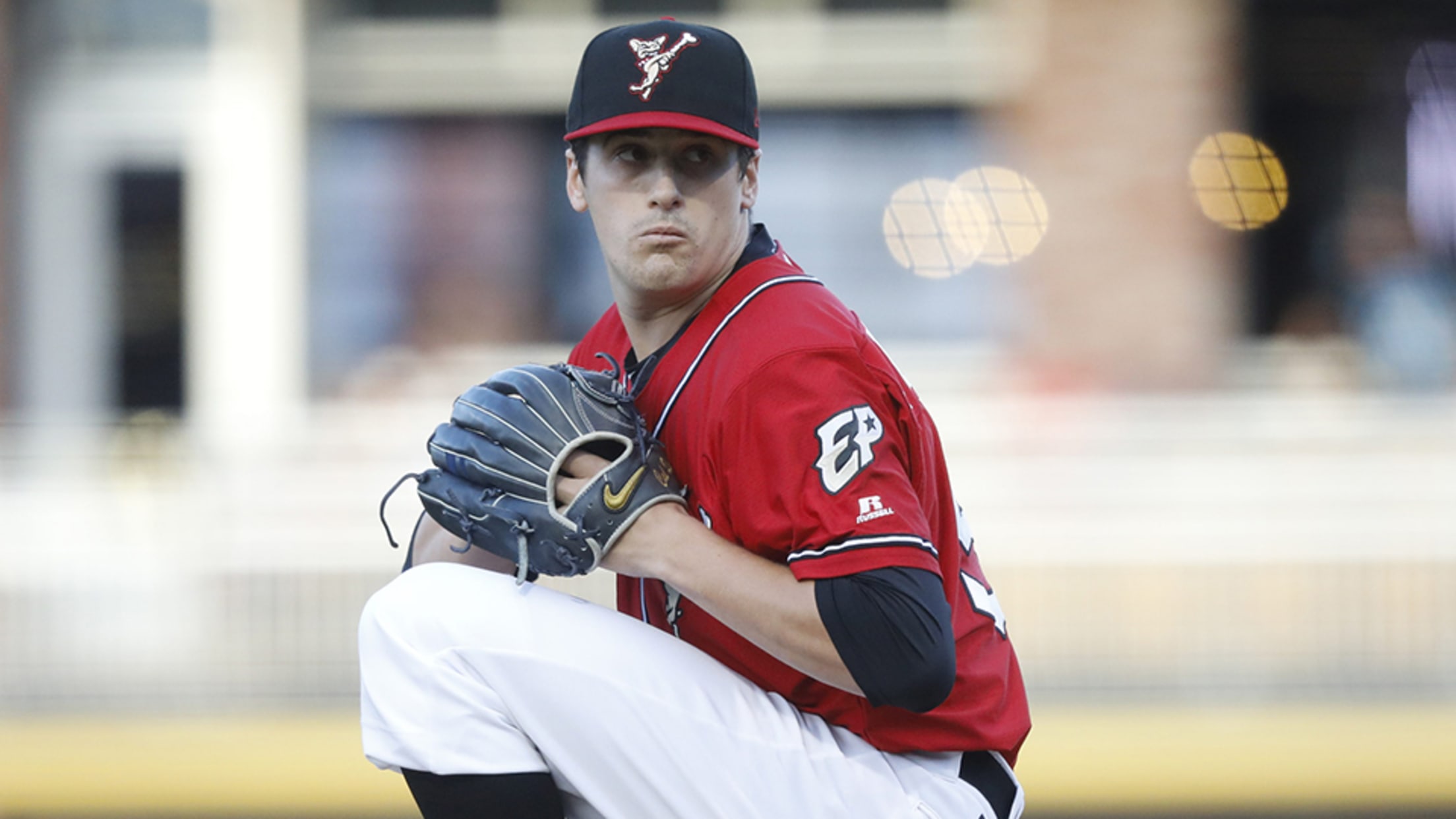 El Paso lived to see another day, thanks to Cal Quantrill's best outing since he was promoted to the Triple-A club.The 10th-ranked Padres prospect pitched shutout ball into the seventh inning as the Chihuahuas blanked Fresno, 2-0, on Friday at Chukchansi Park to avoid a sweep on the best-of-5 Pacific Coast
Pacific Coast League playoff preview
Tucker, Grizzlies take on Chihuahuas; Redbirds battle Dodgers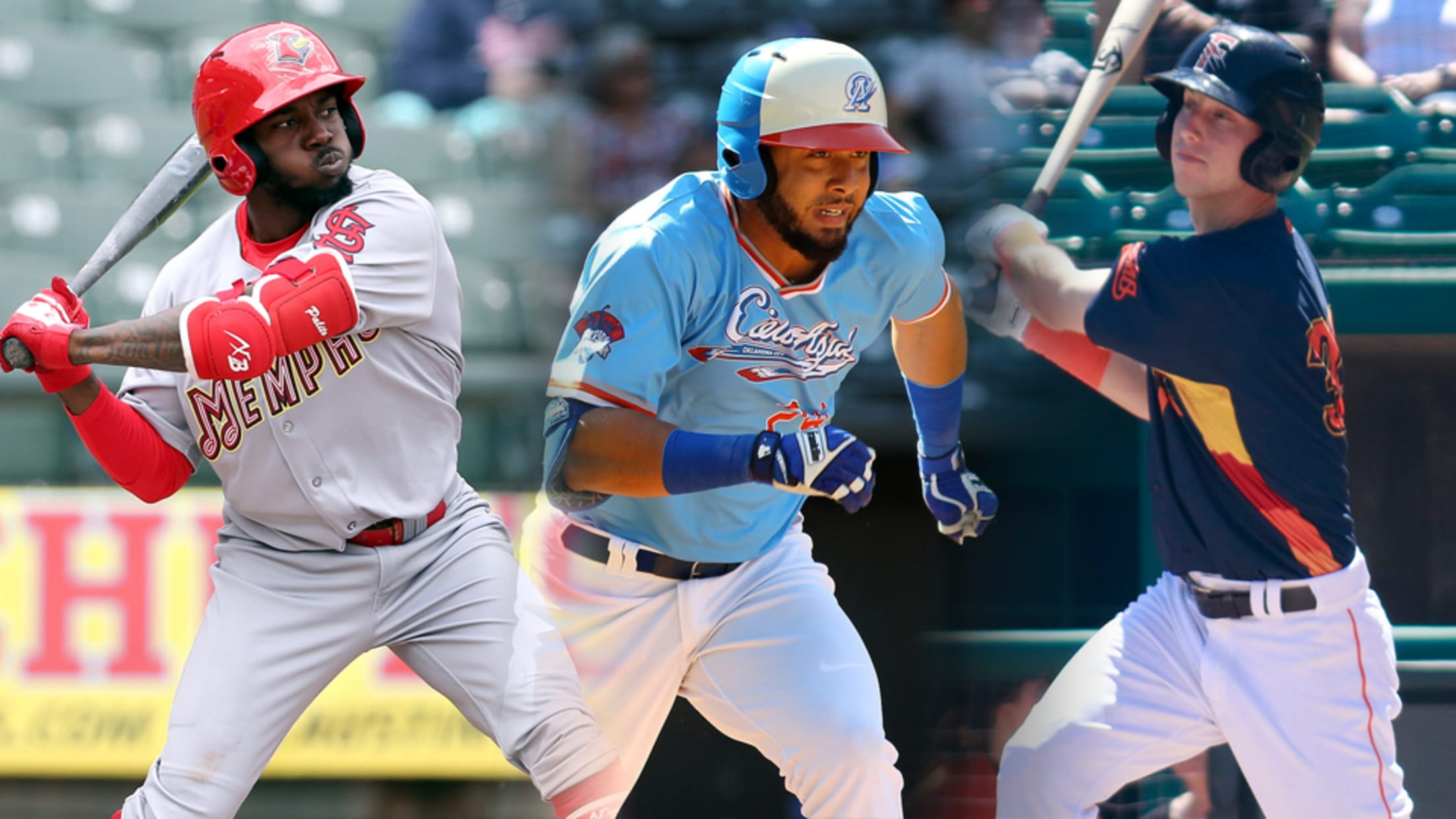 The Pacific Coast League playoffs feature two repeat champions facing new challengers. A year after leading the circuit with 91 wins and capturing the crown, the Memphis Redbirds won 83 contests to claim the American Southern Division title for the second year in a row.Memphis will take on Oklahoma City
Prospect Roundup: Games of July 8
Giants' Bart, Orioles' Mountcastle continue to slug Sunday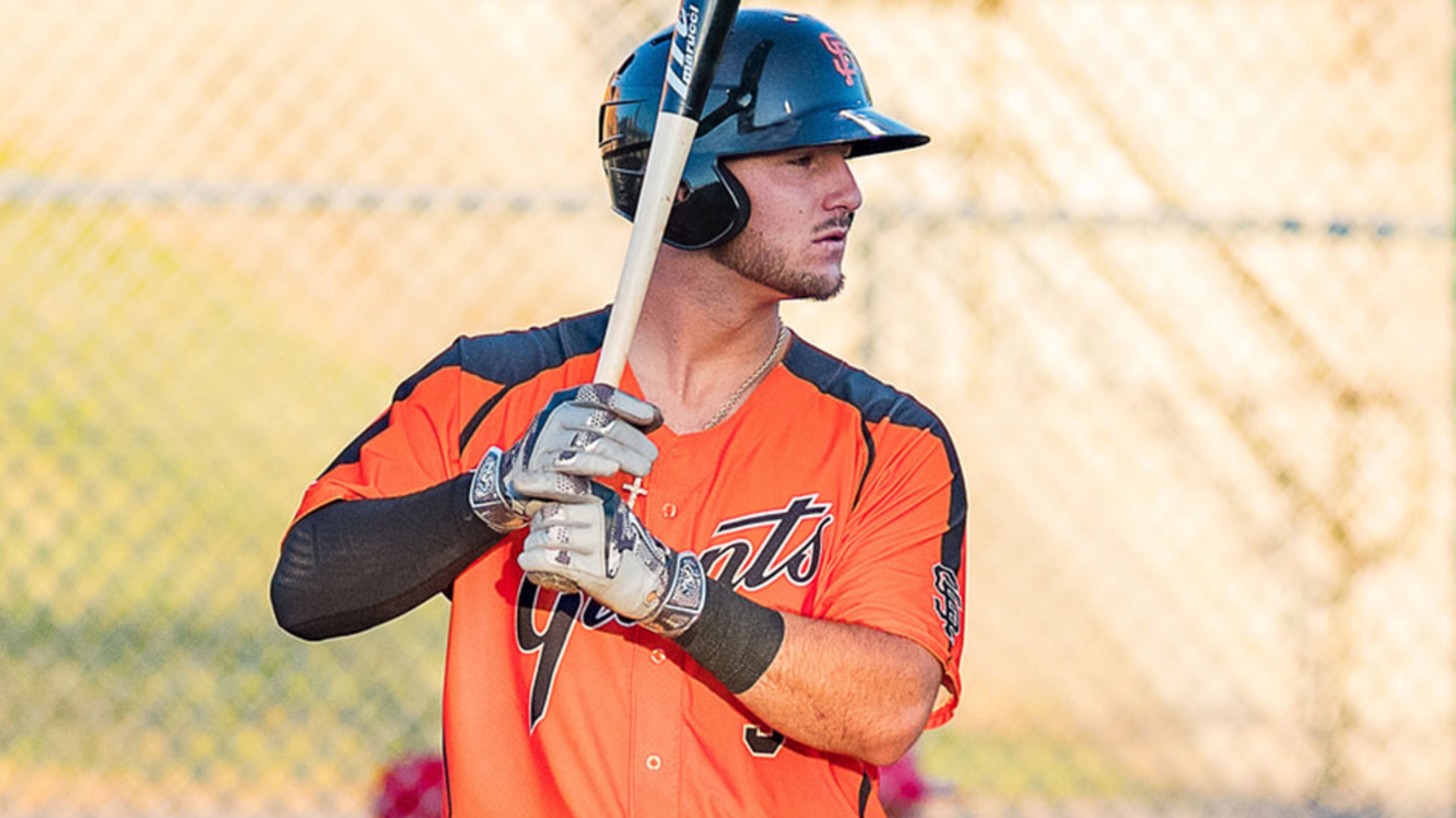 Theme of the dayBeads? Bees. Beads? Bees. Beads? Corpus Christi's not on board: Sunday provided one of the wackiest delays of the 2018 season. A swarm of bees overtook the Double-A Corpus Christi dugout just before first pitch, causing an 85-minute delay. Someone should have told them Triple-A Salt Lake
Prospect Roundup: Games of June 24
Matias tees off with 24th homer; Cameron stays hot with Erie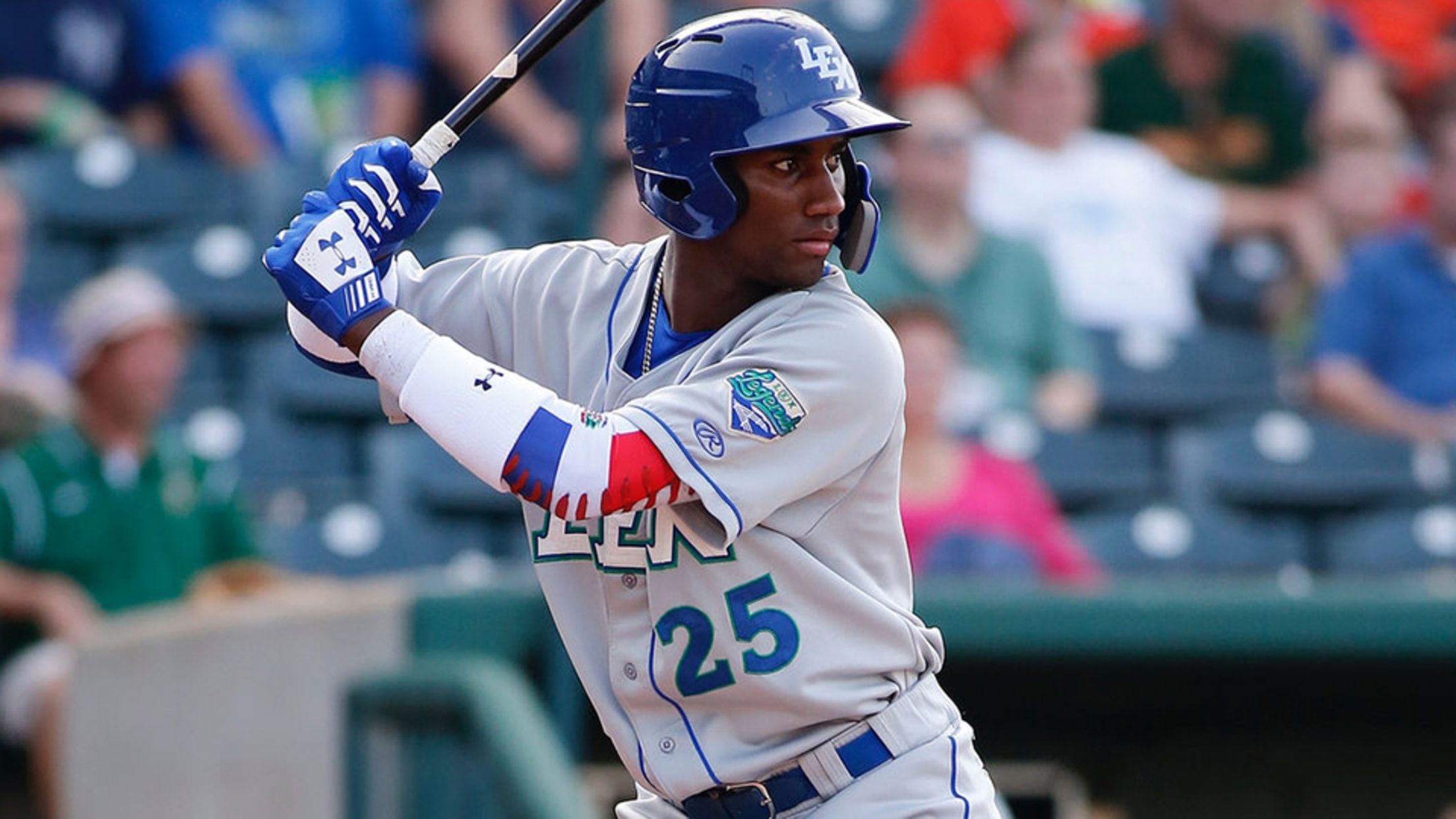 Theme of the dayA day of firsts:Oddy Nunez tossed the first no-hitter in Class A Advanced Bradenton history in a rain-shortened, eight-inning affair. No. 4 overall prospectEloy Jiménez hit his first home run with Triple-A Charlotte. No. 67 prospect Beau Burrowsstruck out 11 batters for the first time in a
Prospect Roundup: Games of June 14
Quantrill proves All-Star bona fides; Mejia returns with vengeance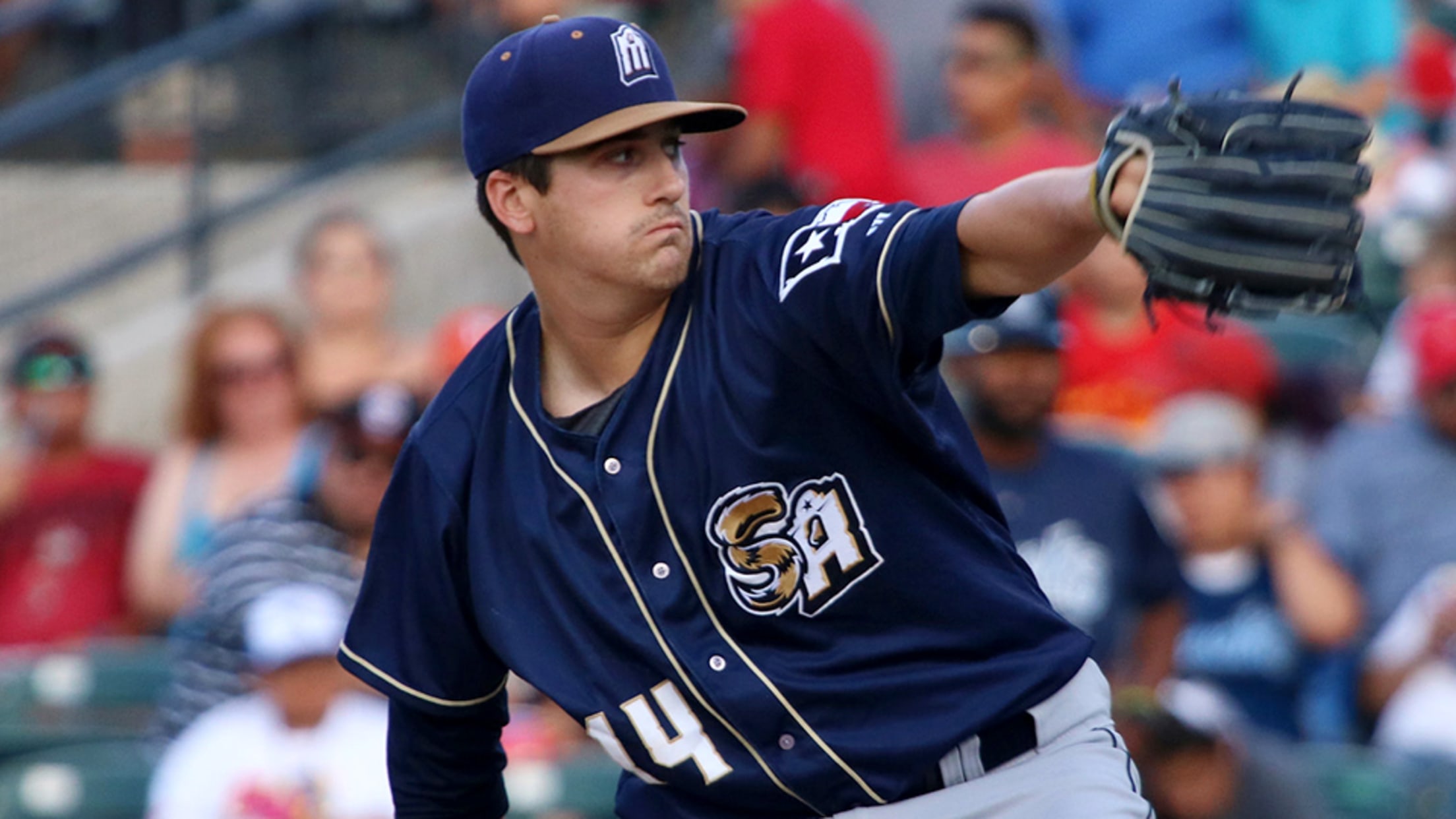 Theme of the dayThere will be few hits on this day: Thursday was not a great day to be a hitter in the Minor Leagues. Justin Donatella, Daniel Gibson, Kirby Bellow, Kevin Ginkel and Brad Goldberg combined to throw a no-hitter for Double-A Jackson, the 13th no-hitter in the Minors
League-high nine Missions headed to Texas League All-Star Game
Fernando Tatis Jr., Josh Naylor and Logan Allen headline San Antonio selections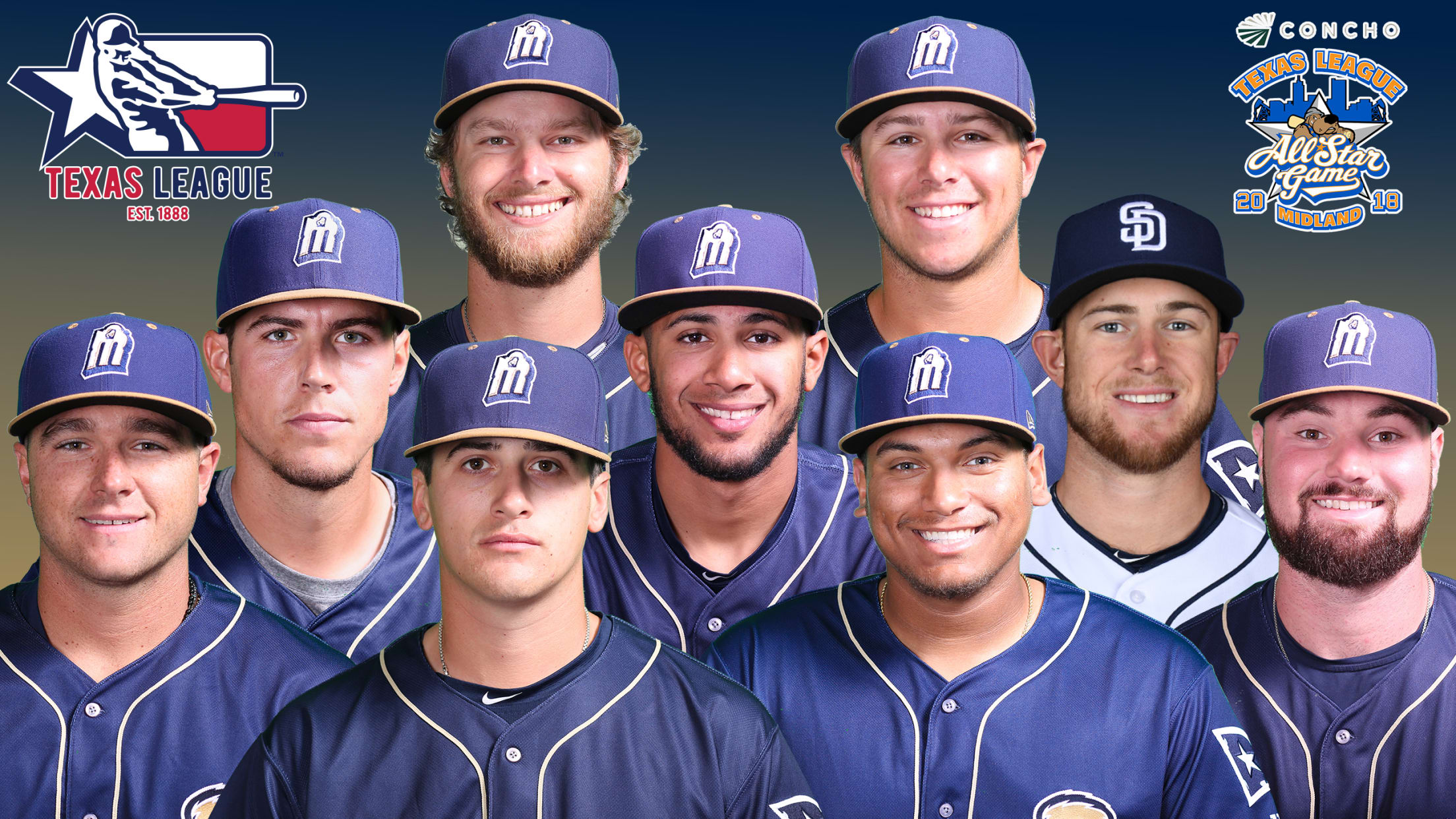 San Antonio - On Wednesday, Texas League President Tim Purpura announced the rosters for the 82nd Annual Texas League All-Star Game, which will be held Tuesday, June 26 at Security Bank Ballpark in Midland, TX.The Missions will be sending a league-best nine players to Midland, with Tatis Jr., Naylor and
Quantrill hits new heights with Missions
Padres No. 4 prospect strikes out 10 in seven shutout frames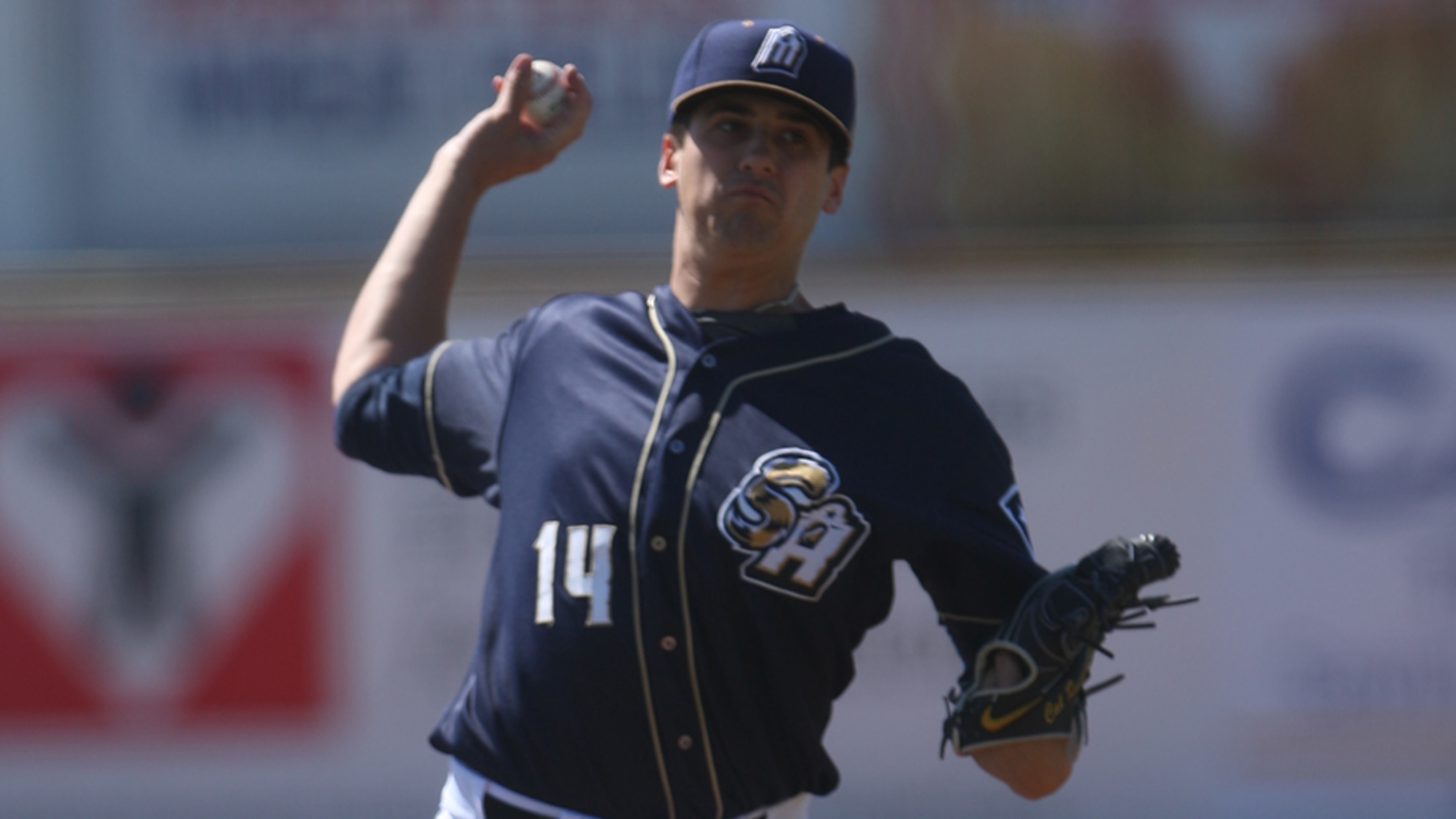 From now on, Cal Quantrill is trusting himself. And, as he's found out lately, his abilities are plenty good enough. The fourth-ranked Padres prospect scattered three hits while fanning a season-high 10 batters over seven innings in San Antonio's 6-0 win over Springfield on Sunday at Hammons Field. Quantrill threw 62
Prospect Roundup: Games of May 23
D-backs' Clarke pushes for MLB debut; Yanks' Sheffield returns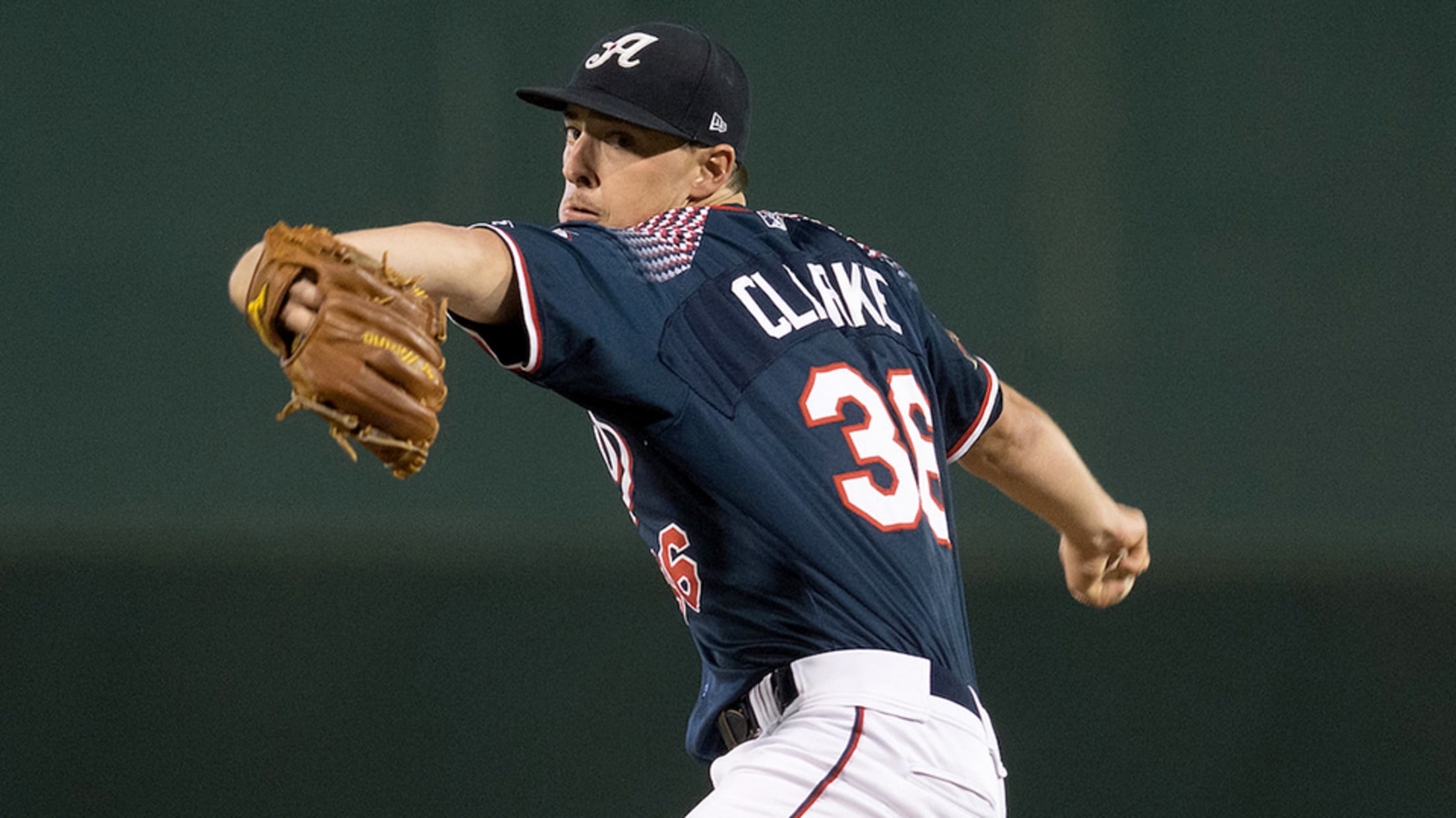 Theme of the dayO, what a relief: It's a rough time to be a fan of the Baltimore Orioles. The Major League club owns the worst record in the game at 15-34 and sits 19 games back in the American League East. At least two prospects provided some momentary relief Wednesday.
Toolshed: Prospects primed for improvement
Tribe's Mejia, White Sox righty Kopech have room to grow in '18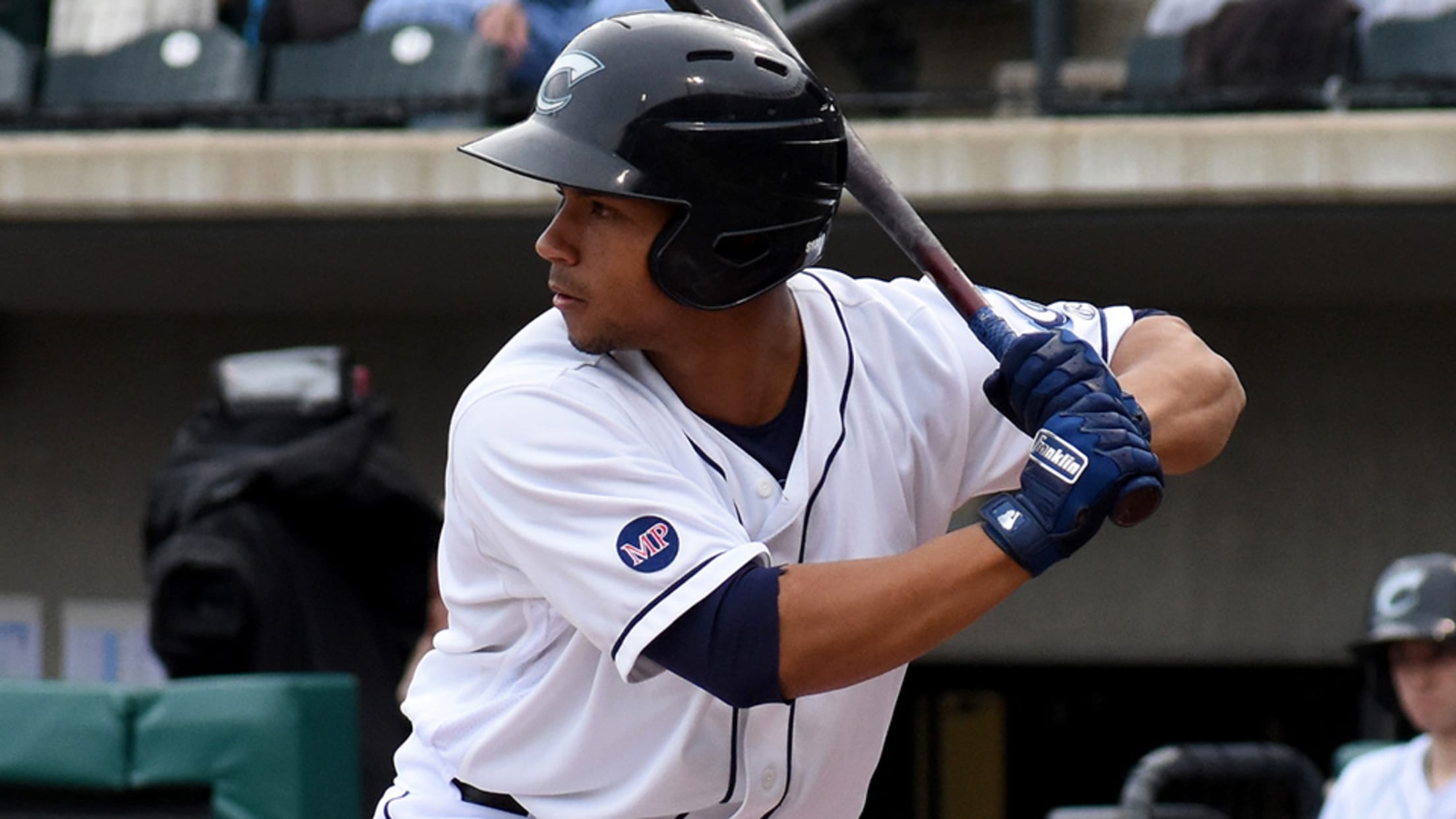 The first few weeks of every Minor League season should come with the following warning:It's going to be fine.
Prospect Roundup: Games of April 10
Acuña collects first two Stripers hits; Quantrill finds control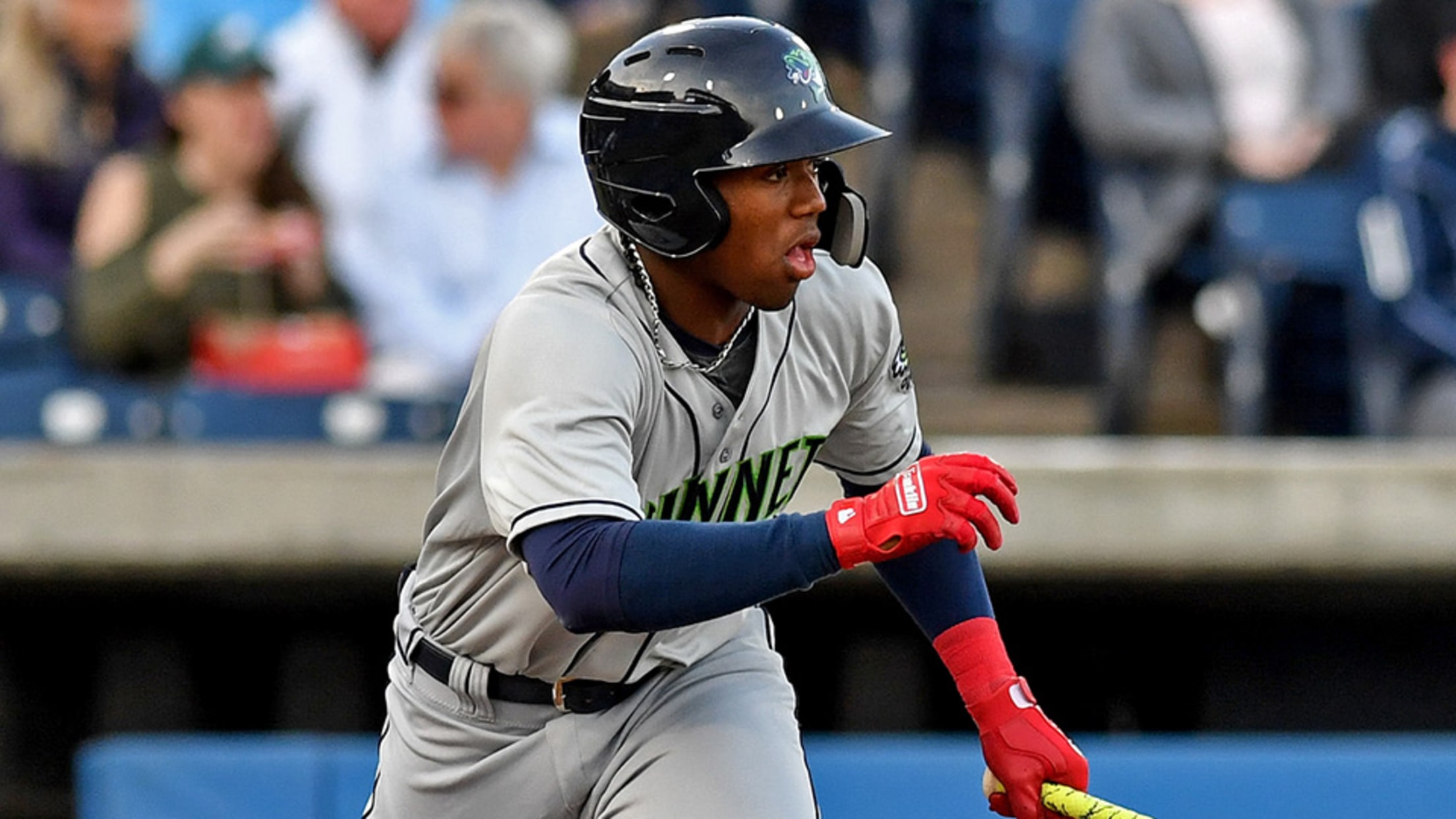 Theme of the dayYouth served: It was a good night to be a youngster in Minor League Baseball. No. 2 Nationals prospectJuan Soto, still only 19 in his second season with Class A Hagerstown, enjoyed a career performance, going 3-for-3 with a homer, double and six RBIs. Padres prospect Eguy Rosario
Missions Drop Season Opener to Travs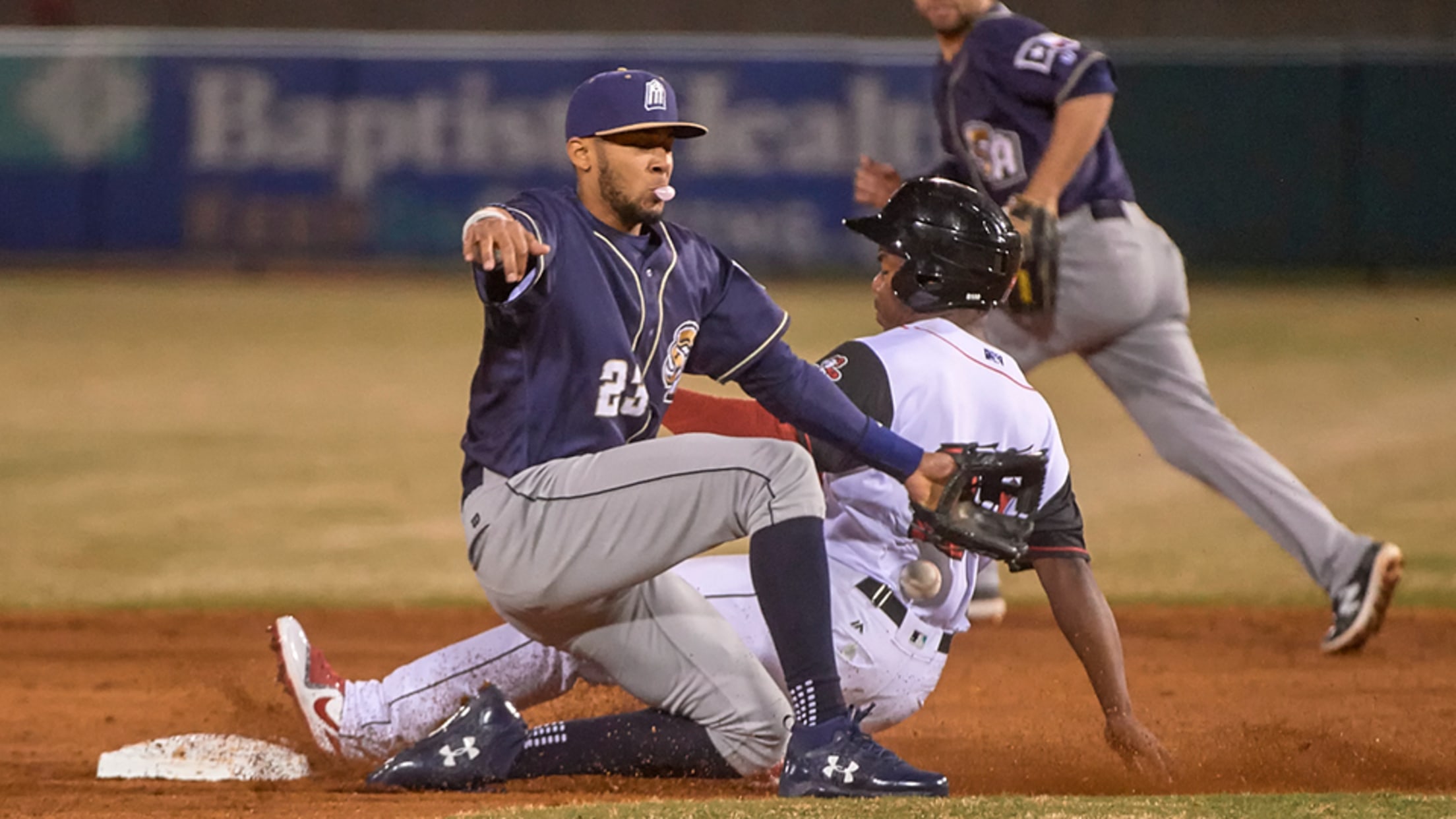 LITTLE ROCK--The Travelers scored twice in the seventh inning to snap a 1-1 tie en route to an opening night win over the Missions at Dickey Stephens Park on Thursday night.A wild pitch and rbi-single off reliever Brad Wieck plated a pair of runs and gave Arkansas its first lead
Missions Opening Night Roster Announced
Fernando Tatis Jr., Cal Quantrill and Logan Allen headline 2018 squad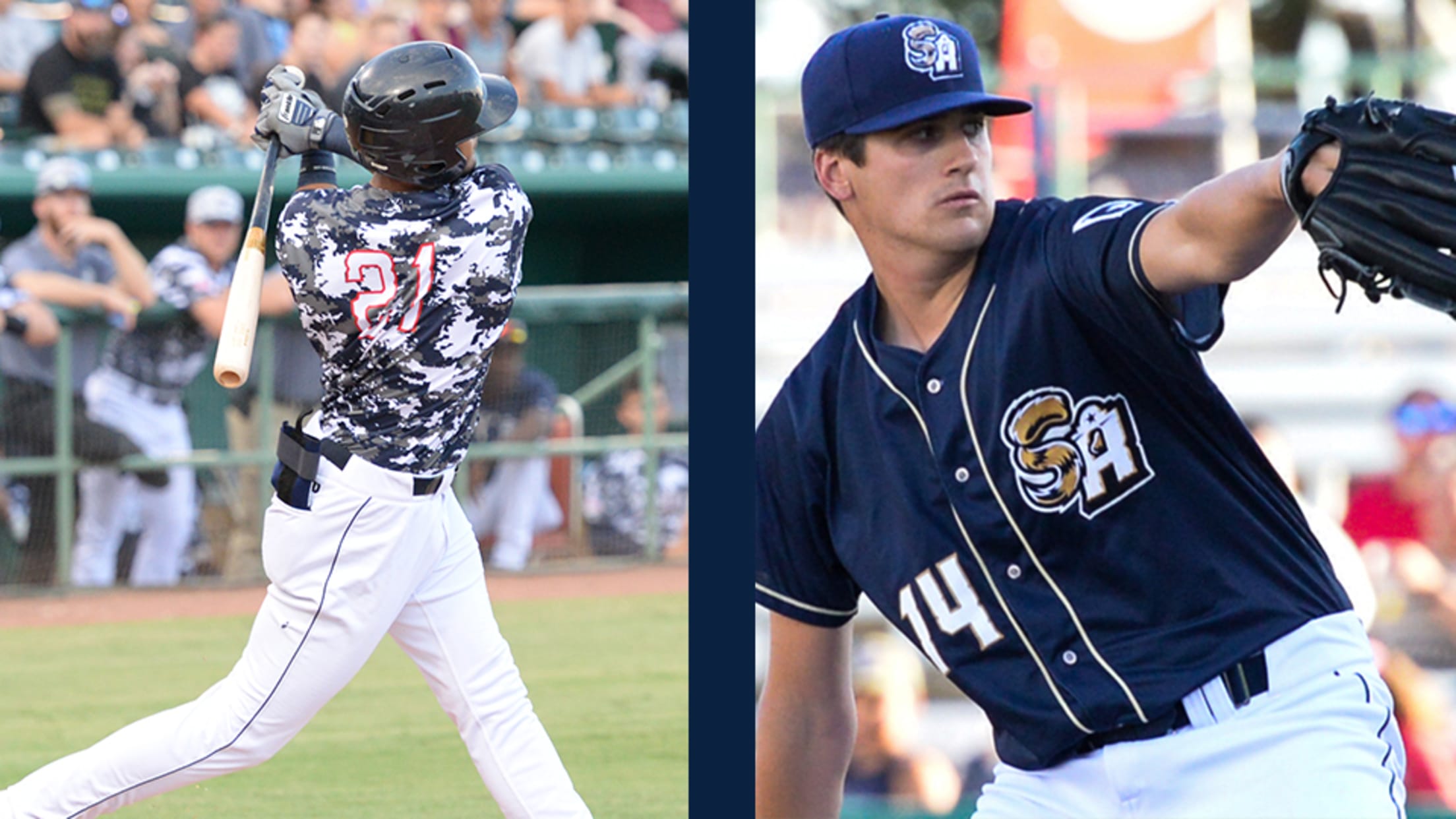 San Antonio - The San Diego Padres have announced the 2018 Opening Night roster for their Double-A affiliate, the San Antonio Missions.   The Missions will open their 2018 season with six of San Diego's top 30 prospects (according to MLB.com) in shortstop Fernando Tatis Jr. (#1), RHP Cal Quantrill (#4),
Padres send Quantrill to Minor League camp
Naylor, Allen among nine San Diego cuts from big league side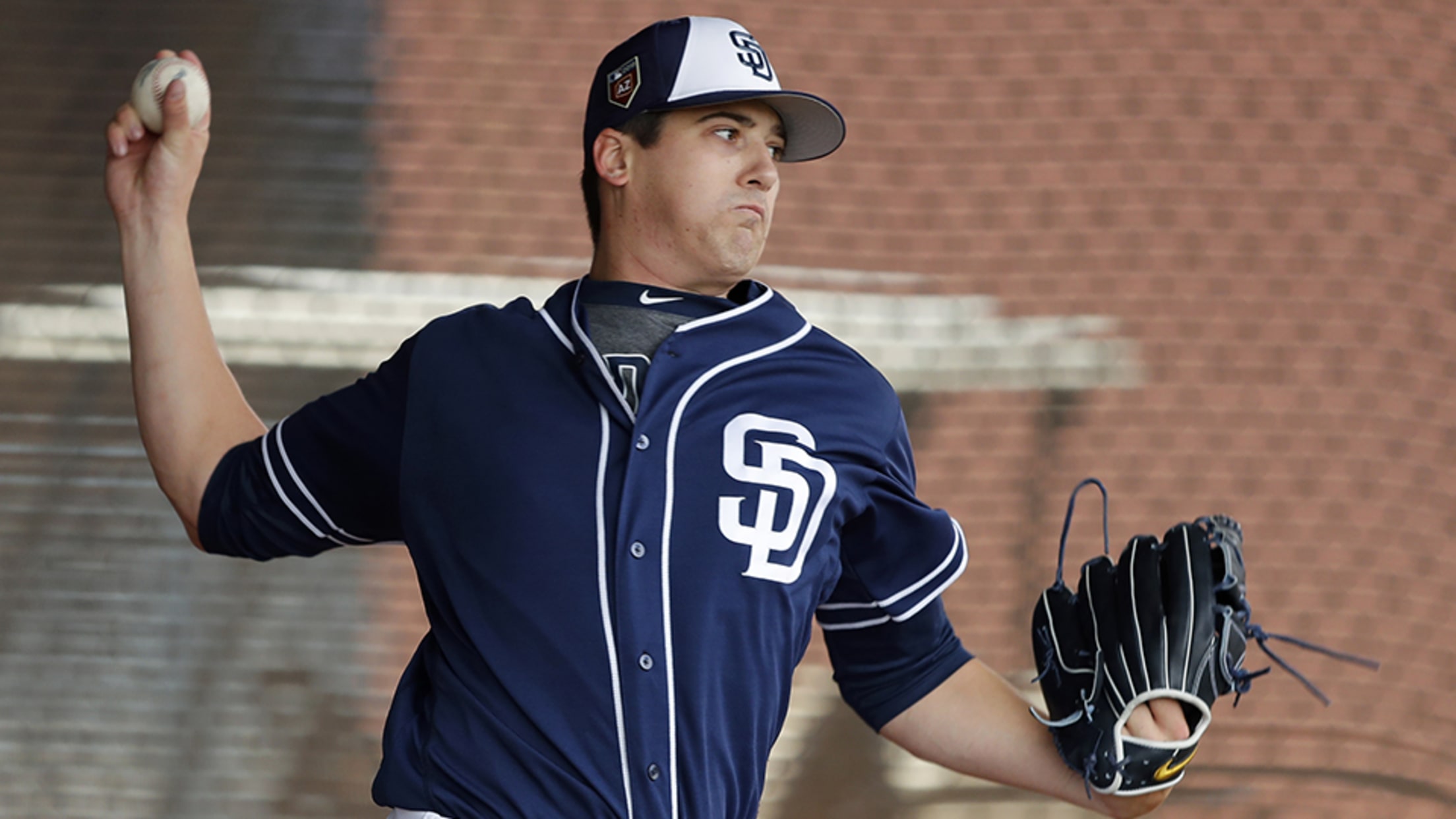 Cal Quantrill impressed last year while reaching the upper Minor Leagues for the first time. And it looks like that's where he'll start 2018.The Padres assigned their fourth-ranked prospect to Minor League camp on Friday. Joining Quantrill among nine players sent to the Minor League side were No. 16 prospect
Padres invite trio of top prospects to camp
Infielders Tatis and Urias, righty Quantrill to attend Spring Training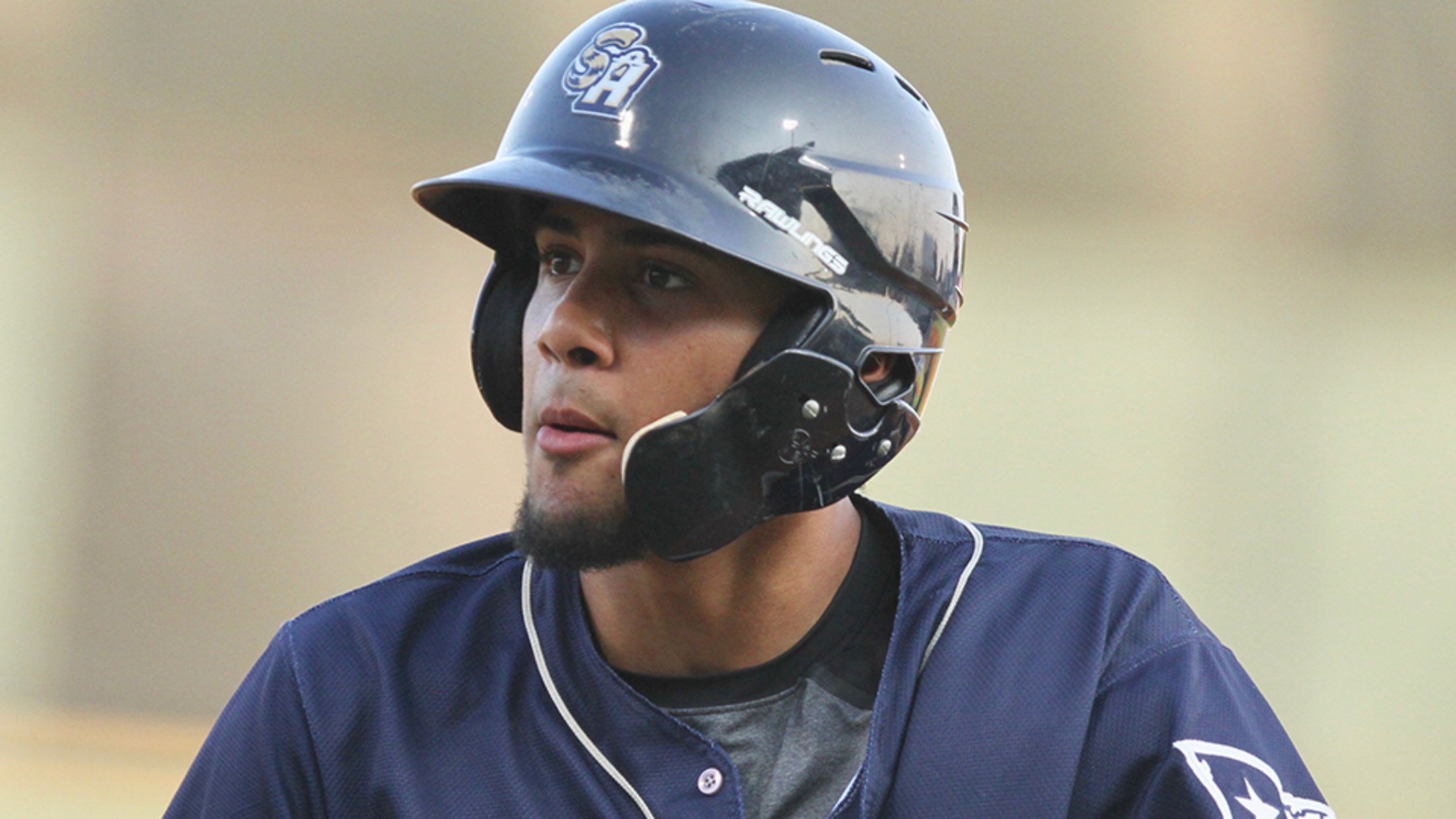 San Diego boasted six top-100 prospects in their Minor League system in 2017. Half of them will have the opportunity to impress the organization further this spring.Shortstop Fernando Tatis Jr. -- the son of former Major League third baseman Fernando Tatis -- and fellow middle infielder Luis Urías both earned
Padres promote Quantrill to Double-A
No. 2 San Diego prospect joined by Naylor on way to San Antonio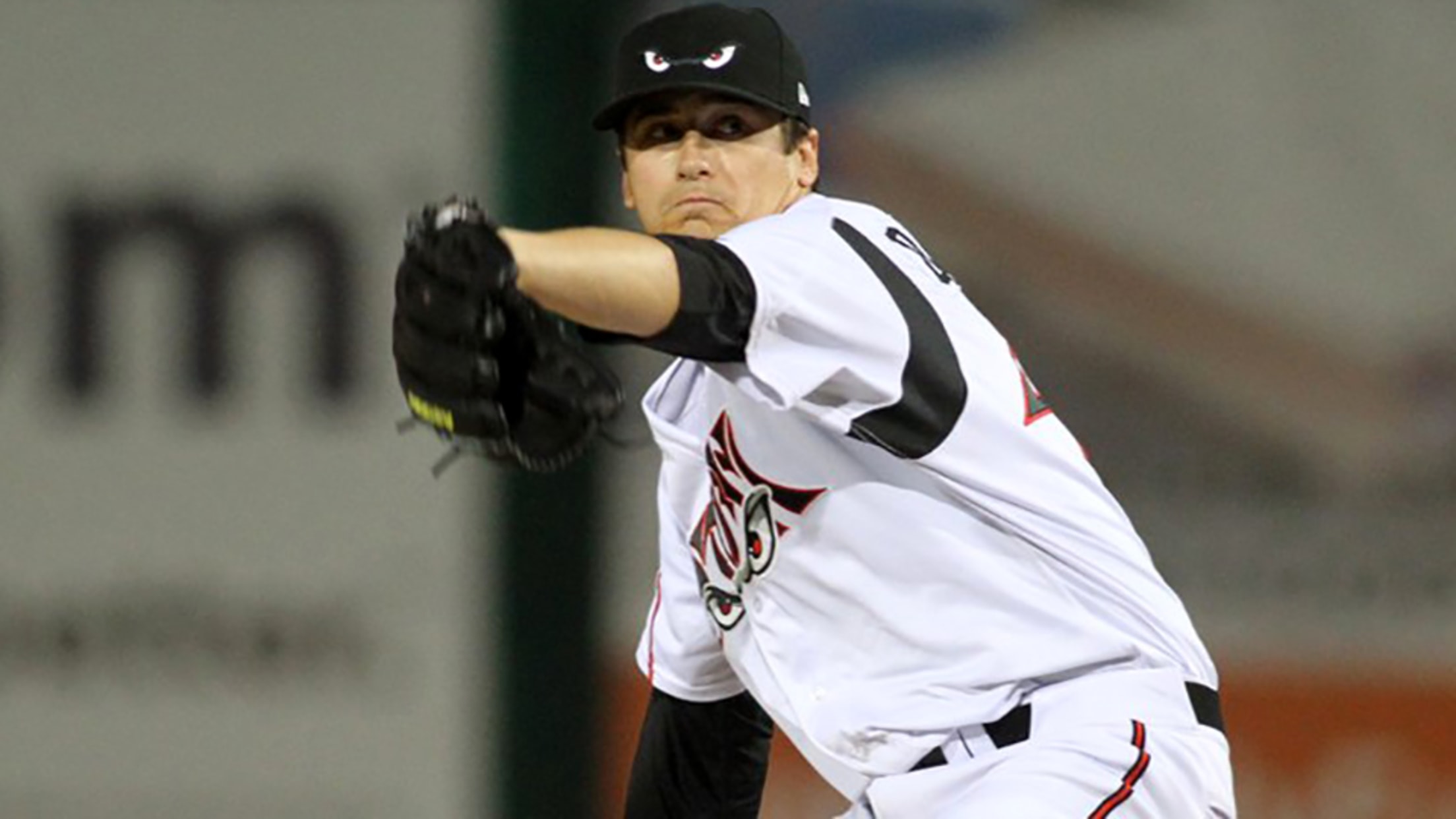 The San Antonio Missions are about to add some decidedly Canadian flavor to their roster.The Padres promoted No. 2 prospectCal Quantrill and No. 13 prospect Josh Naylor -- both of whom represented Canada on the World Team roster at the Futures Game on Sunday -- to Double-A San Antonio on
Pair of Storm Players to Play in SiriusXM All-Star Futures Game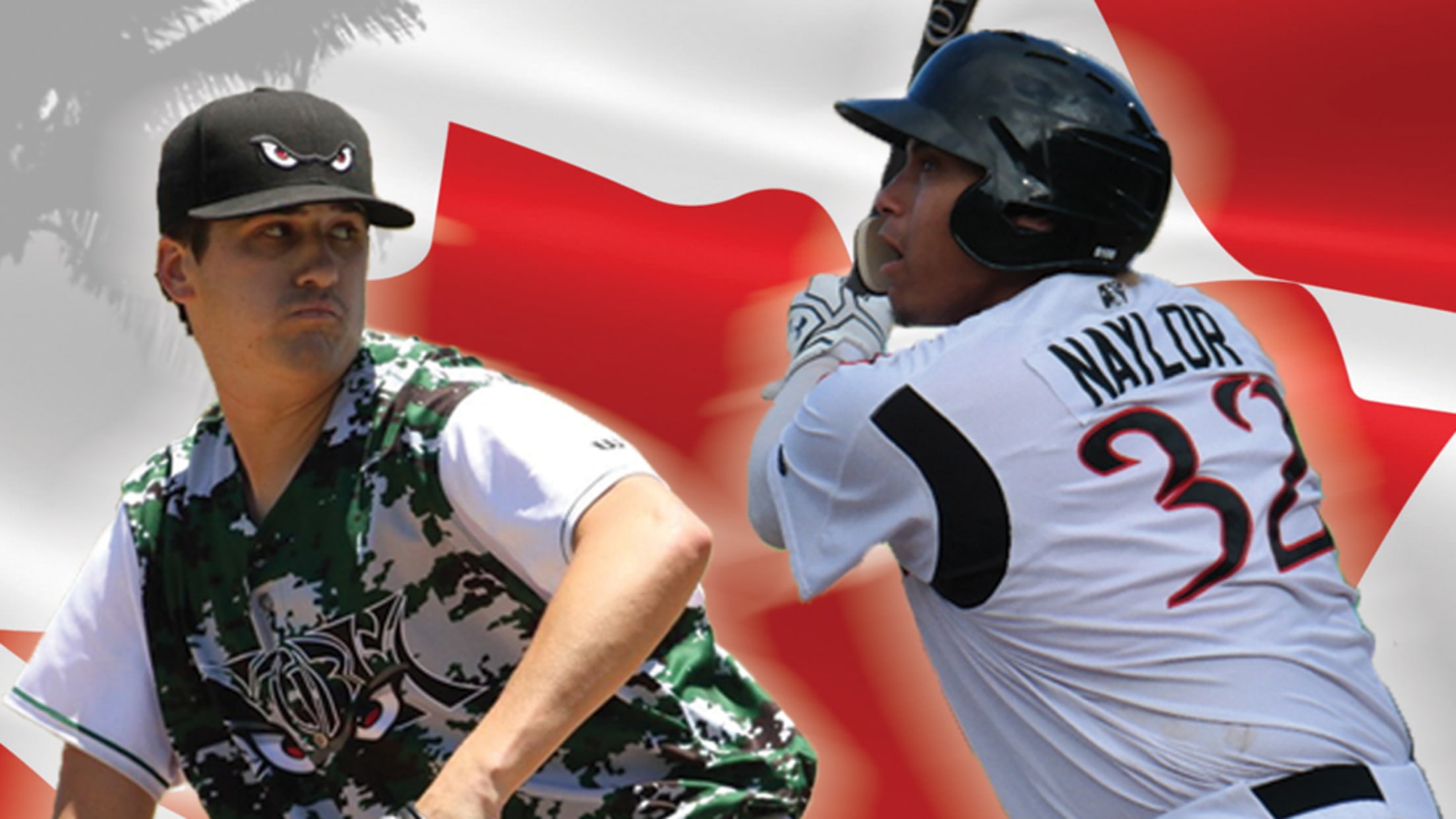 LAKE ELSINORE, Calif. - For the first time since Tayron Guerrero represented the Padres in the 2014 All-Star Futures Game as a member of the Lake Elsinore Storm, the Storm eyes will be well represented in Miami for this year's SiriusXM All-Star Futures Game, set to take place on Sunday,
Second Half Brings New Playoff Hopes
The Storm look to finish the season strong in the second half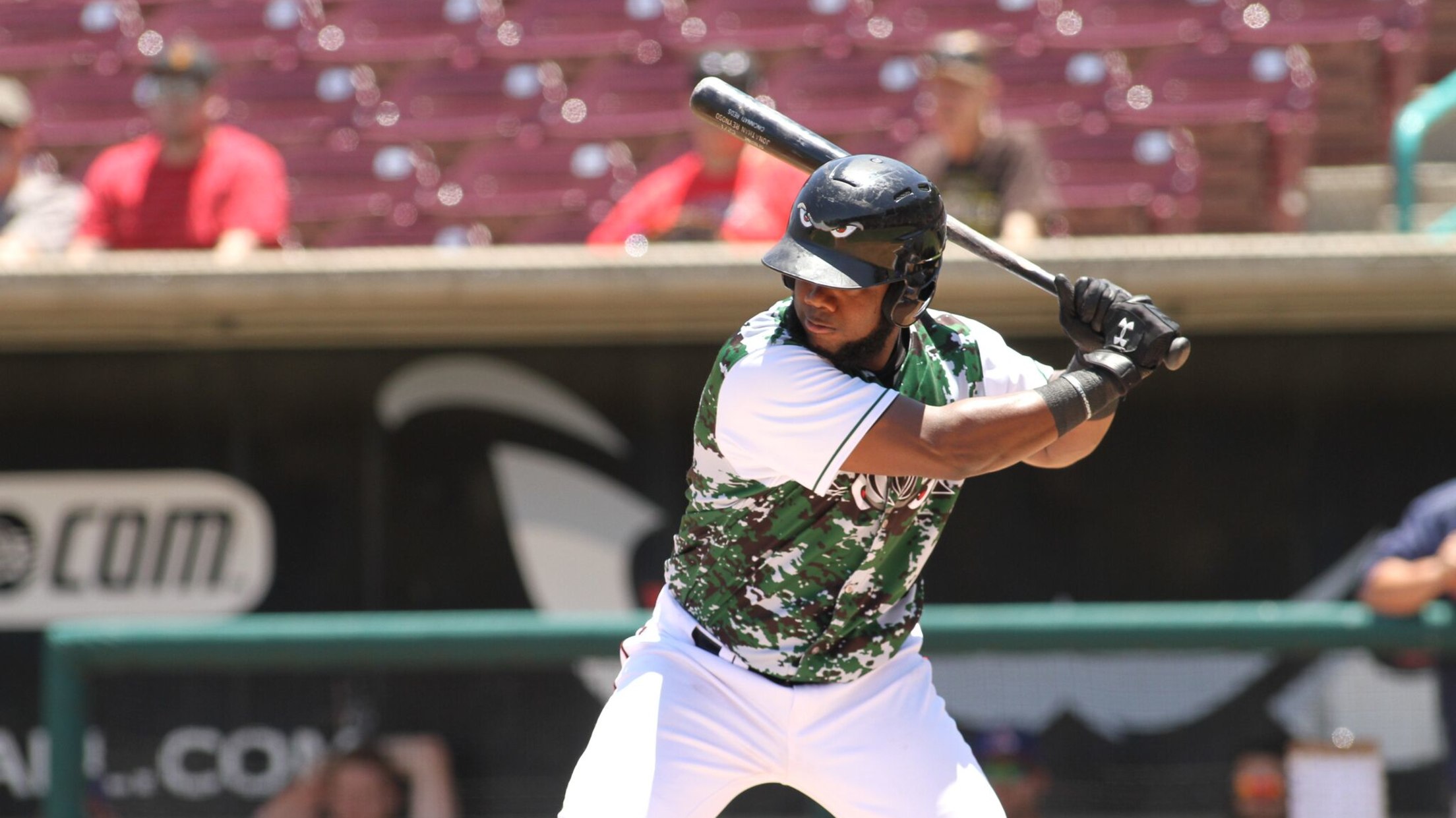 LAKE ELSINORE, Calif. - The Storm will begin the second half of the season in Inland Empire for a four-game series before returning to The Diamond for an eight-game stretch, starting with four against the Rancho Cucamonga Quakes.Lake Elsinore is 7-6 against the Quakes this season, with much success coming
Visalia feel prevails at skills contest, Derby
Rawhide's Herum belts 39 dingers after farm-themed competitions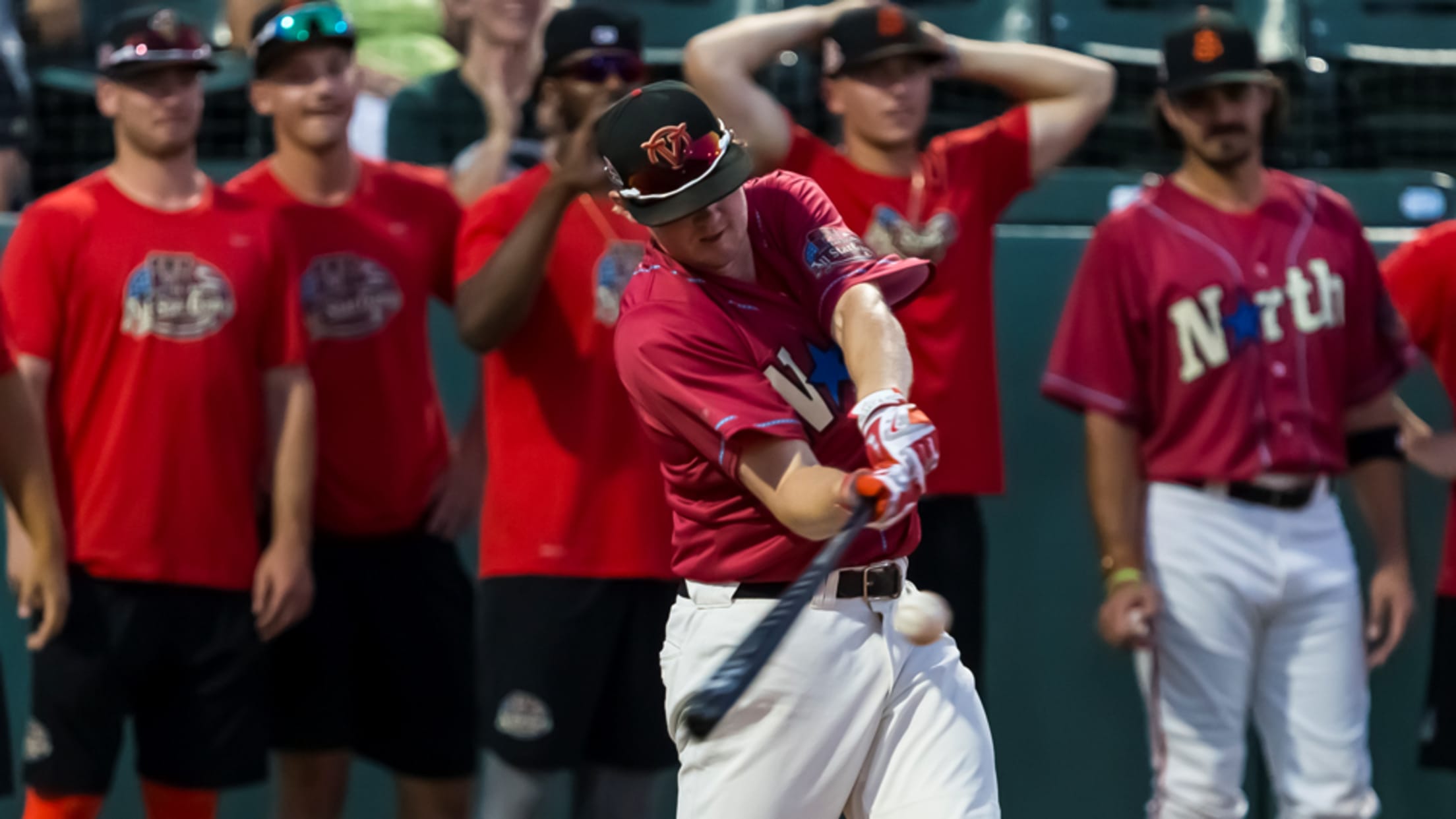 VISALIA, California -- It was all Visalia on Monday night at Recreation Park. Marty Herum, the Rawhide's first baseman, capped the California League's Fan Fest by winning the circuit's Home Run Derby, crushing a total of 39 long balls over the course of three two-minute rounds and the finals. He edged
Storm Play Spoiler
A strong home series spoils Stockton's playoff hopes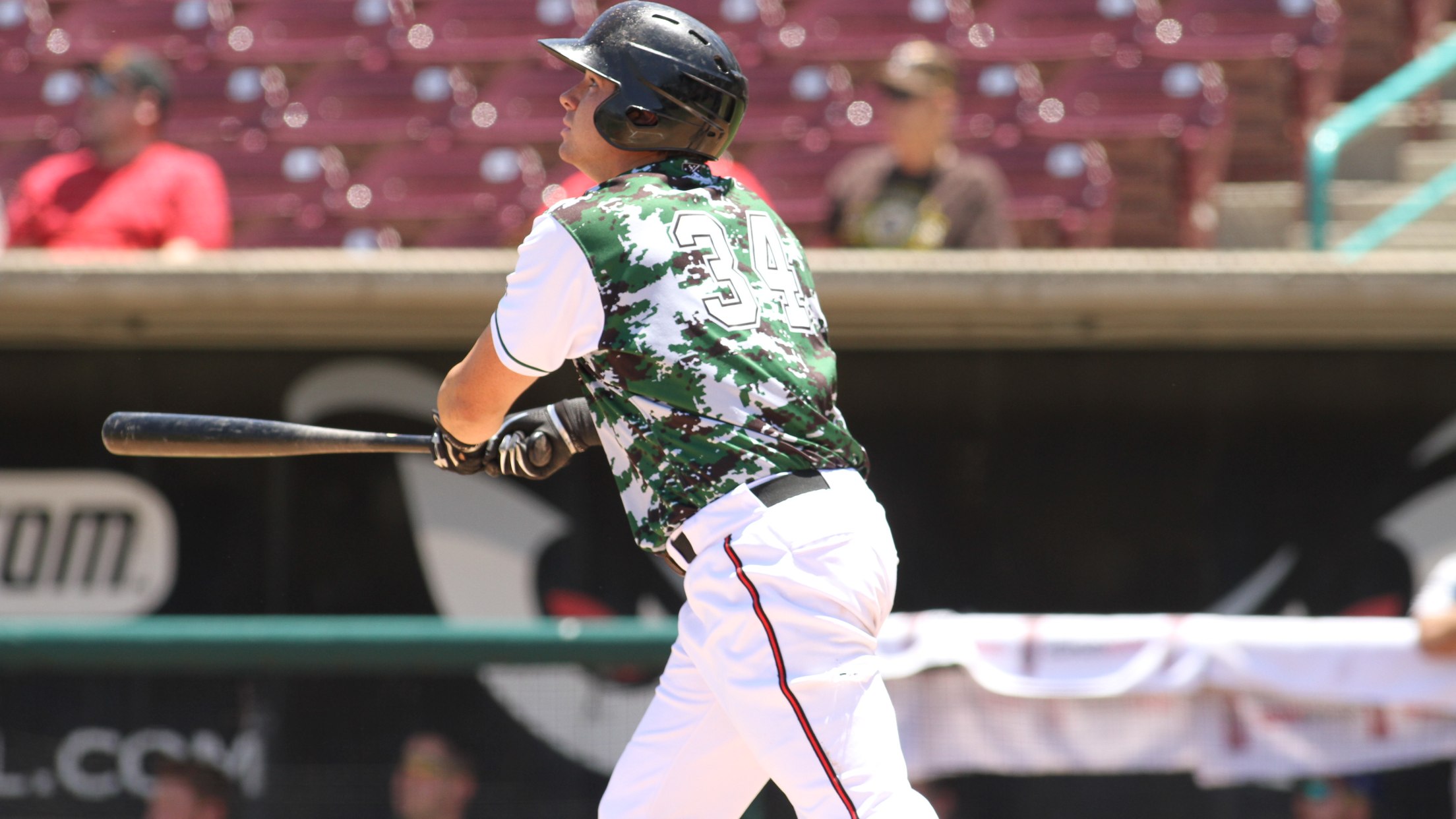 LAKE ELSINORE, Calif. - The first half of the season came to an end this afternoon, with the Storm closing the books on the Stockton Ports at The Diamond in Lake Elsinore and taking away the hopes of a Ports first half title.Stockton came into the series even with the
Storm Close Out First Half at The Diamond
A four-game series against the Stockton Ports will conclude the first half of the season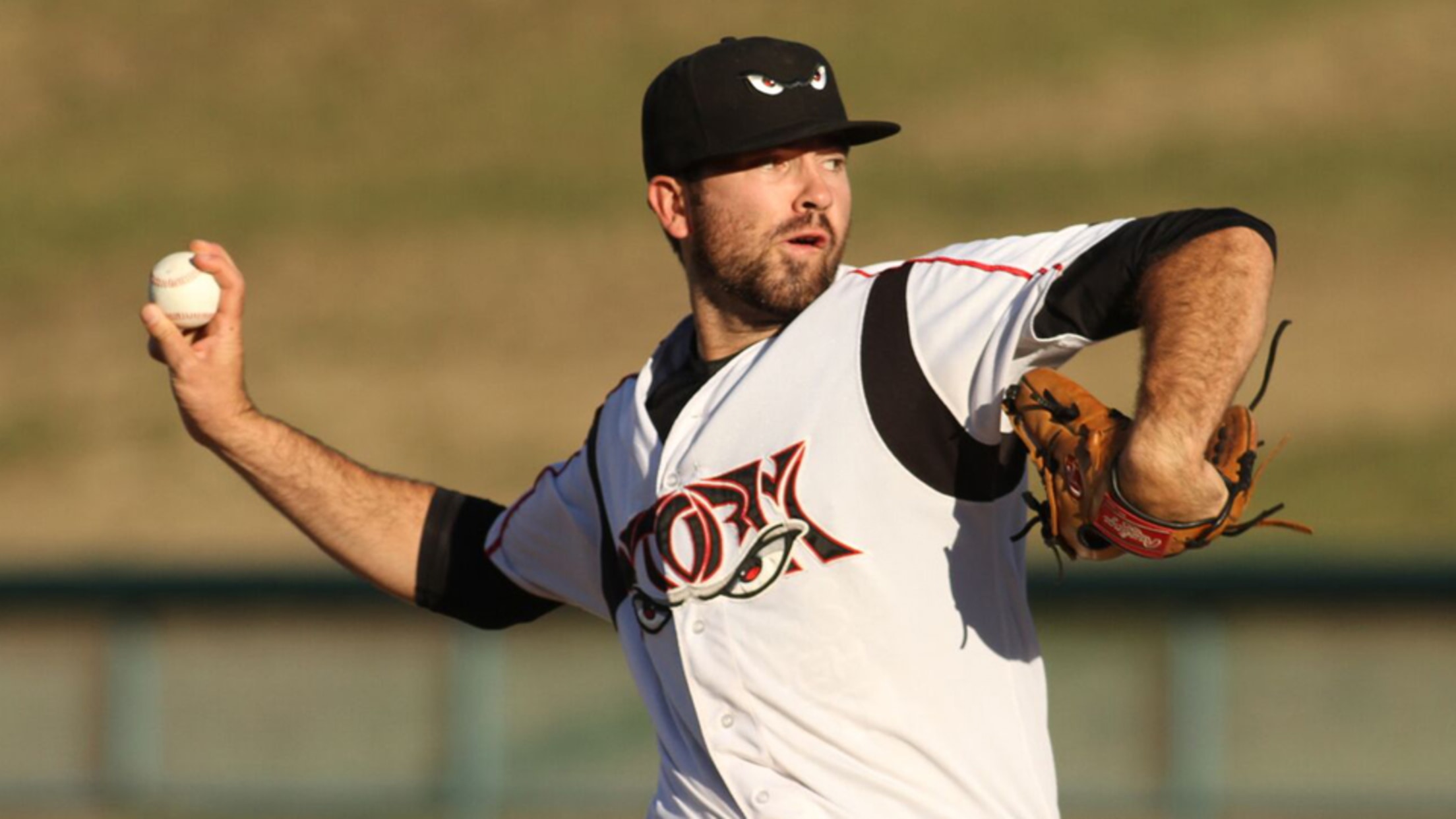 LAKE ELSINORE, Calif. - The Lake Elsinore Storm return close out the first half of the season at The Diamond with a four-game series against the Stockton Ports. With an outside shot at a first half title, the series is one that needs to go almost completely in Lake Elsinore's
Five Players Represent Storm in All-Star Game
Lake Elsinore will send four pitchers and a position player to Visalia for the Cal League All-Star Game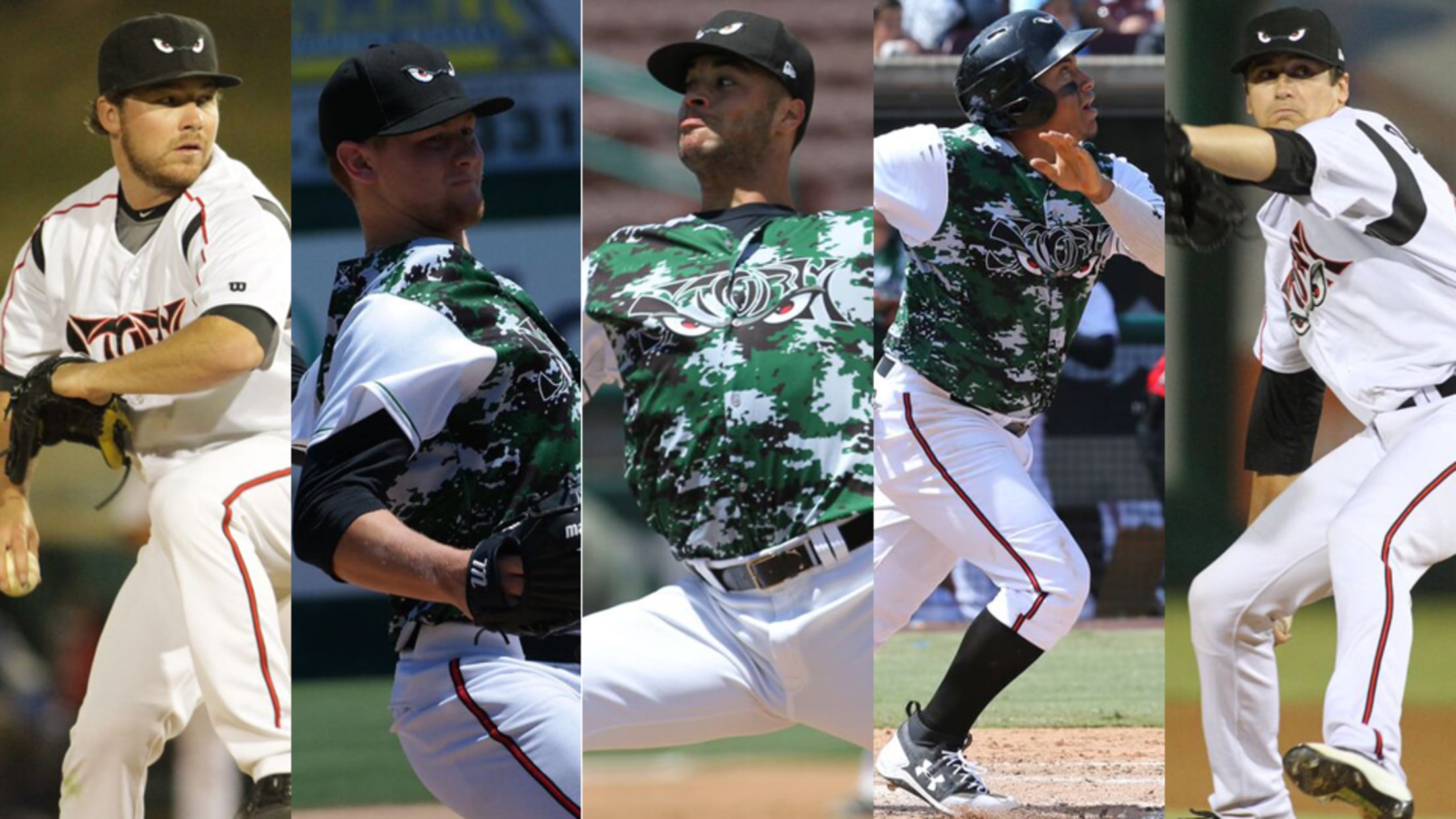 LAKE ELSINORE, Calif. - The Lake Elsinore Storm will be well represented in the 2017 California League All-Star Game, set to take place on June 20 in Visalia, Calif., home of the Visalia Rawhide. Four of the five players selected from the Storm are pitchers, and deservingly so, after posting
The Show Before the Show: Episode 113
Padres prospect Quantrill discusses unique 2016 Draft experience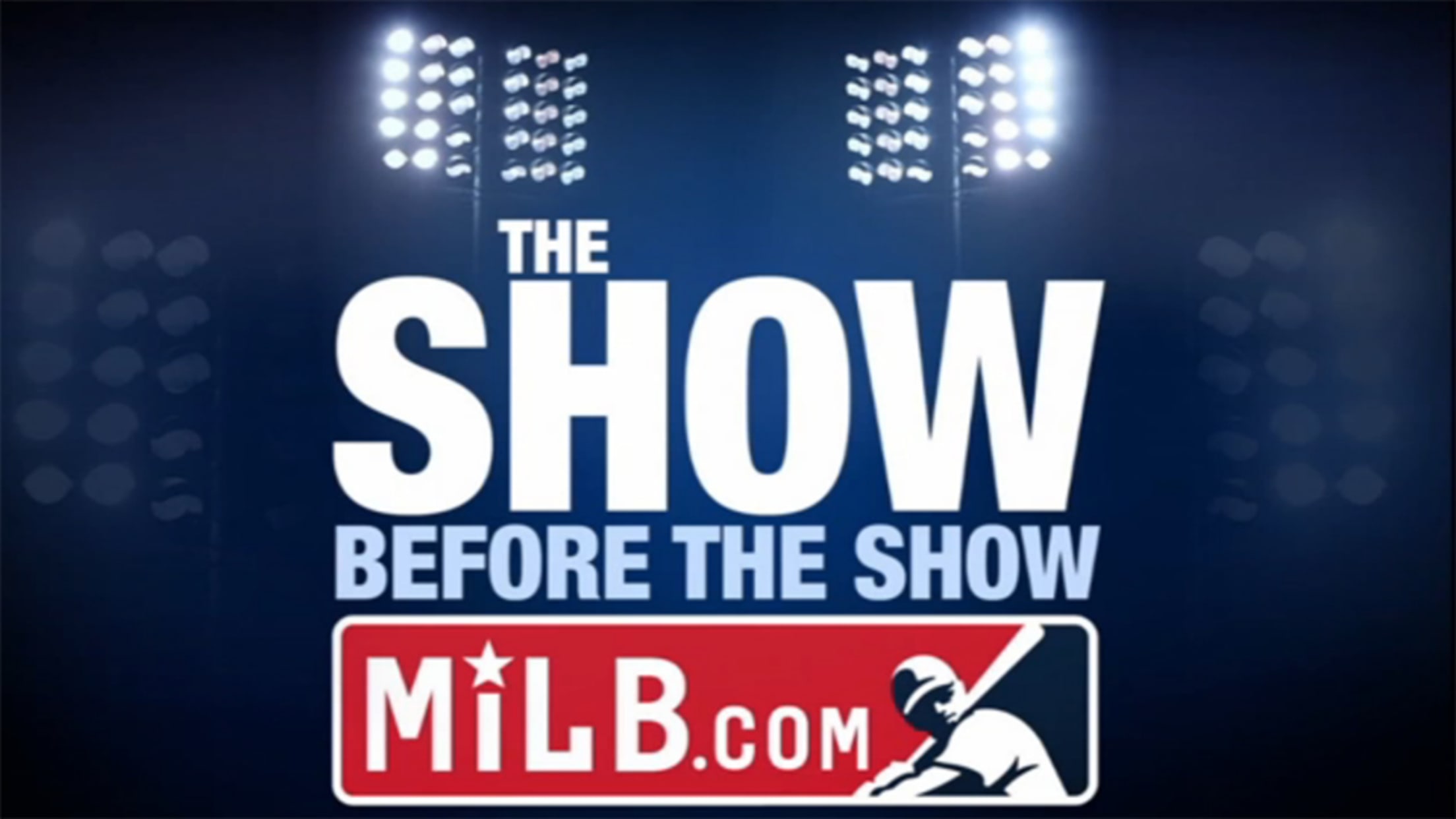 Check out the latest episode of The Show Before the Show, MiLB.com's official podcast. A segment rundown is listed below, in case you want to skip to a particular section. Like the podcast? Subscribe, rate and review The Show Before the Show on iTunes. The podcast is also available via
Storm Host 66ers and Rawhide in Home Stand
The Storm look to stay hot at The Diamond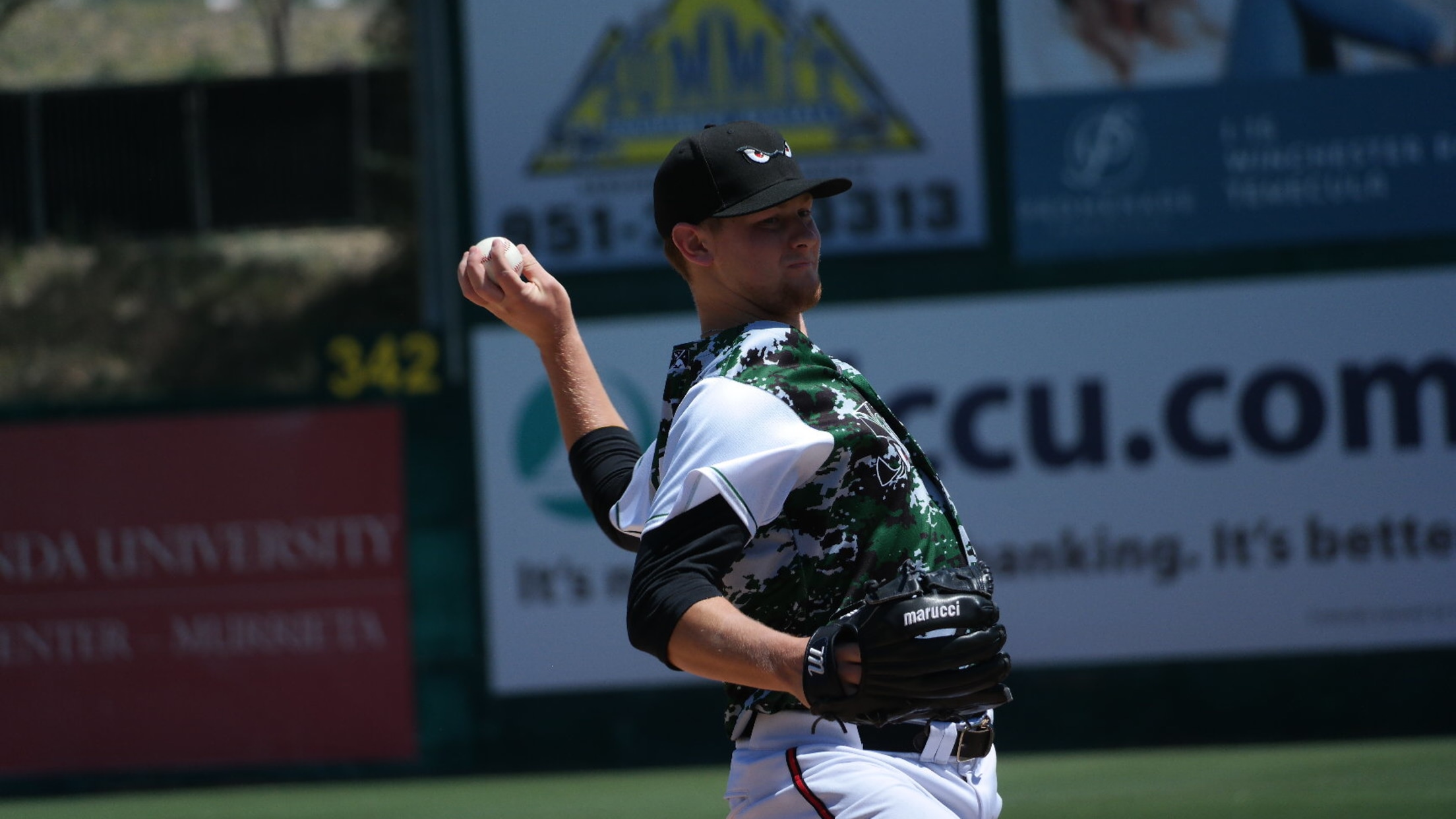 LAKE ELSINORE, Calif. - The Lake Elsinore Storm return to the friendly confines of The Diamond for a seven-game home stand beginning Tuesday, May 23. The Storm are 13-7 at home to begin the season and finished the last seven-game home stand 5-2.The Diamond welcomes the Inland Empire 66ers for