Prospects in the Mariners' 2020 player pool
Reloaded system has Seattle excited, ready for this year and beyond
As part of the new rules for the 2020 Major League season, each of the 30 organizations will maintain a 60-man player pool for the duration of the campaign. Some members of the player pool will feature on the active Major League roster while others will work out at an
Kelenic, Rodriguez lead M's into new era
Outfielders dazzle in breakout seasons; Gilbert shines on hill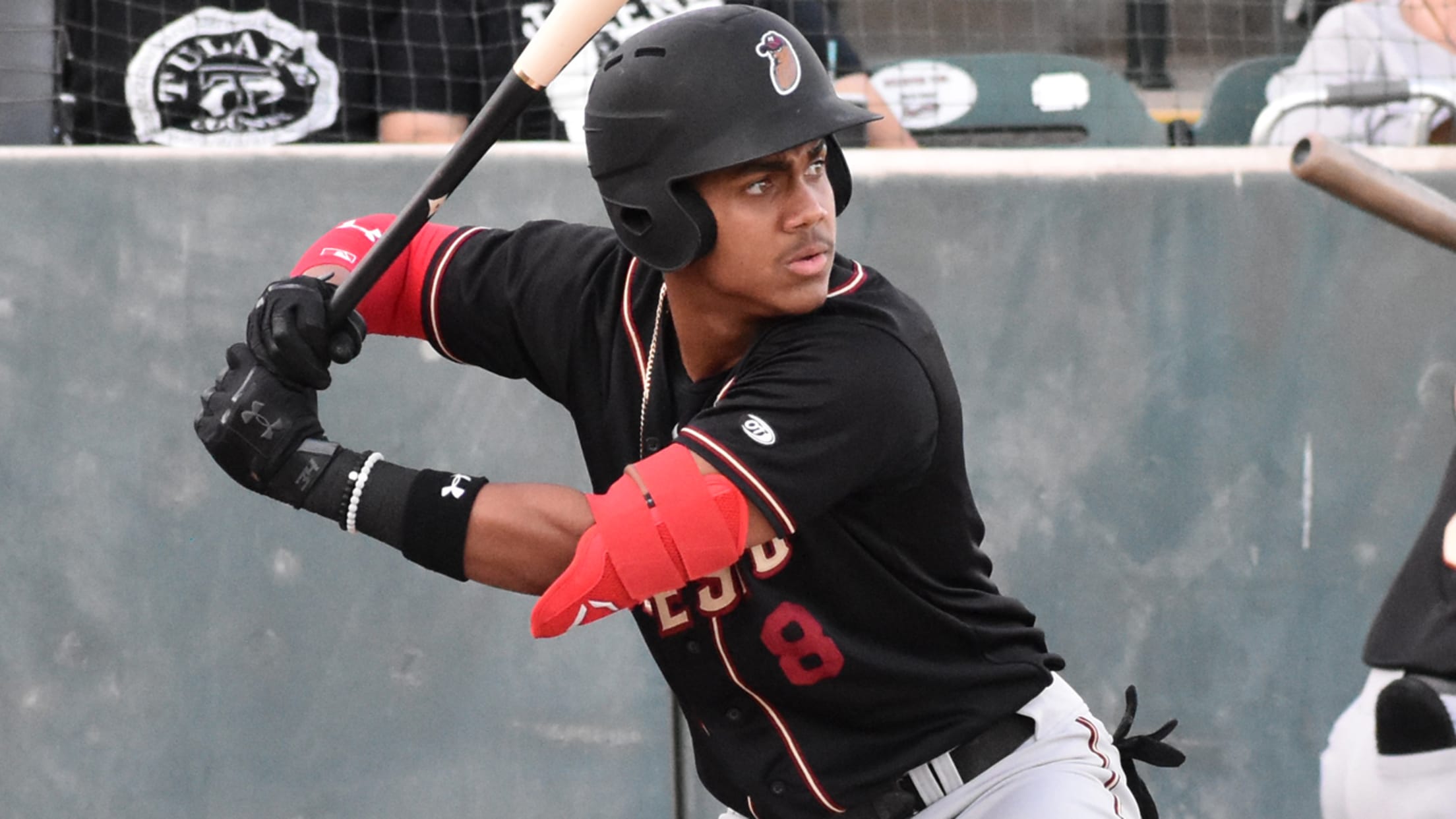 Each offseason, MiLB.com goes position by position across each system and honors the players -- regardless of age or prospect status -- who had the best seasons in their organization. Click here to locate your favorite club.After a scorching start to the 2019 season at the big league level, the Mariners
Donnie Walton Wins Gold Glove Award
Travs shortstop honored with national recognition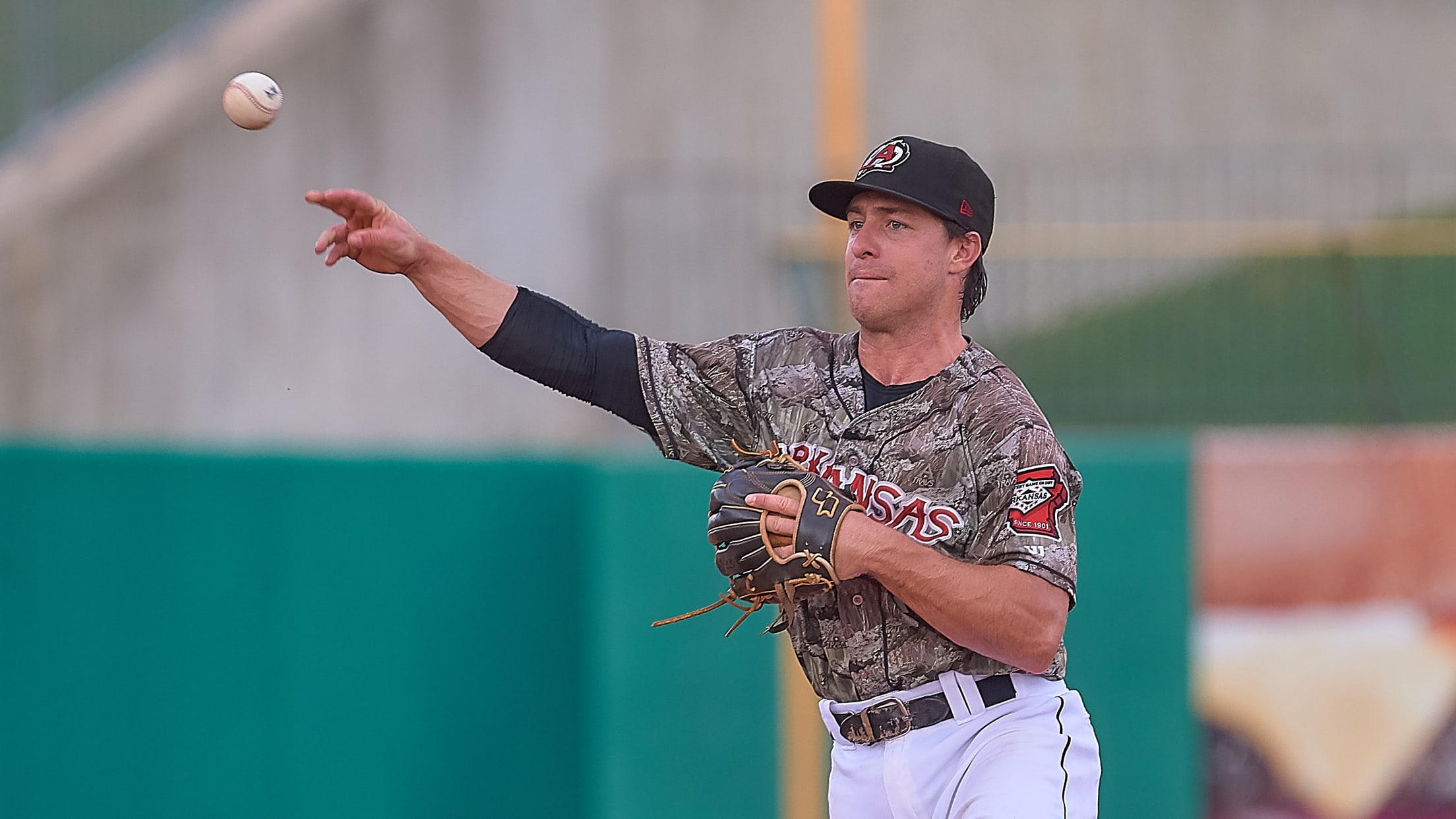 Arkansas Travelers shortstop Donnie Walton was named a 2019 Rawlings Gold Glove Award winner as announced by Minor League Baseball. The awards are bestowed upon the best in the entire minor leagues at each defensive position. Walton was the Travs primary shortstop in 2019 playing in 103 regular season games,
Mariners Announce 2019 Minor League Awards
Several honorees saw time with the Travs during the season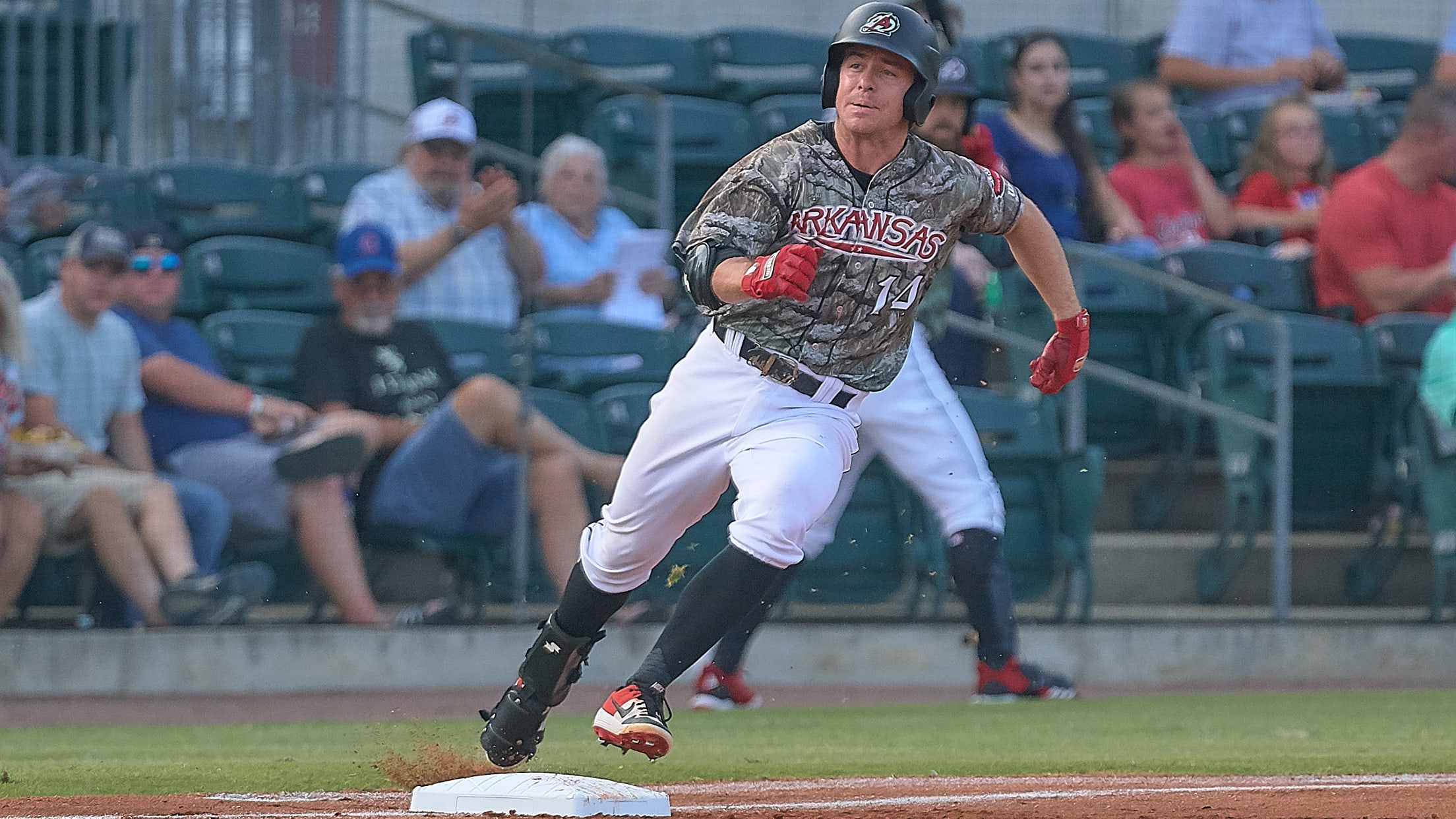 The Seattle Mariners, parent club of the Arkansas Travelers, announced their postseason minor league award winners. Five of the players named spent at least some time with Arkansas in 2019 including both the hitter and pitcher of the year.               20-year old Jarred Kelenic was named the Ken Griffey Jr.
Dunn leads quartet of M's callups
Seattle taps No. 5 prospect, three Arkansas teammates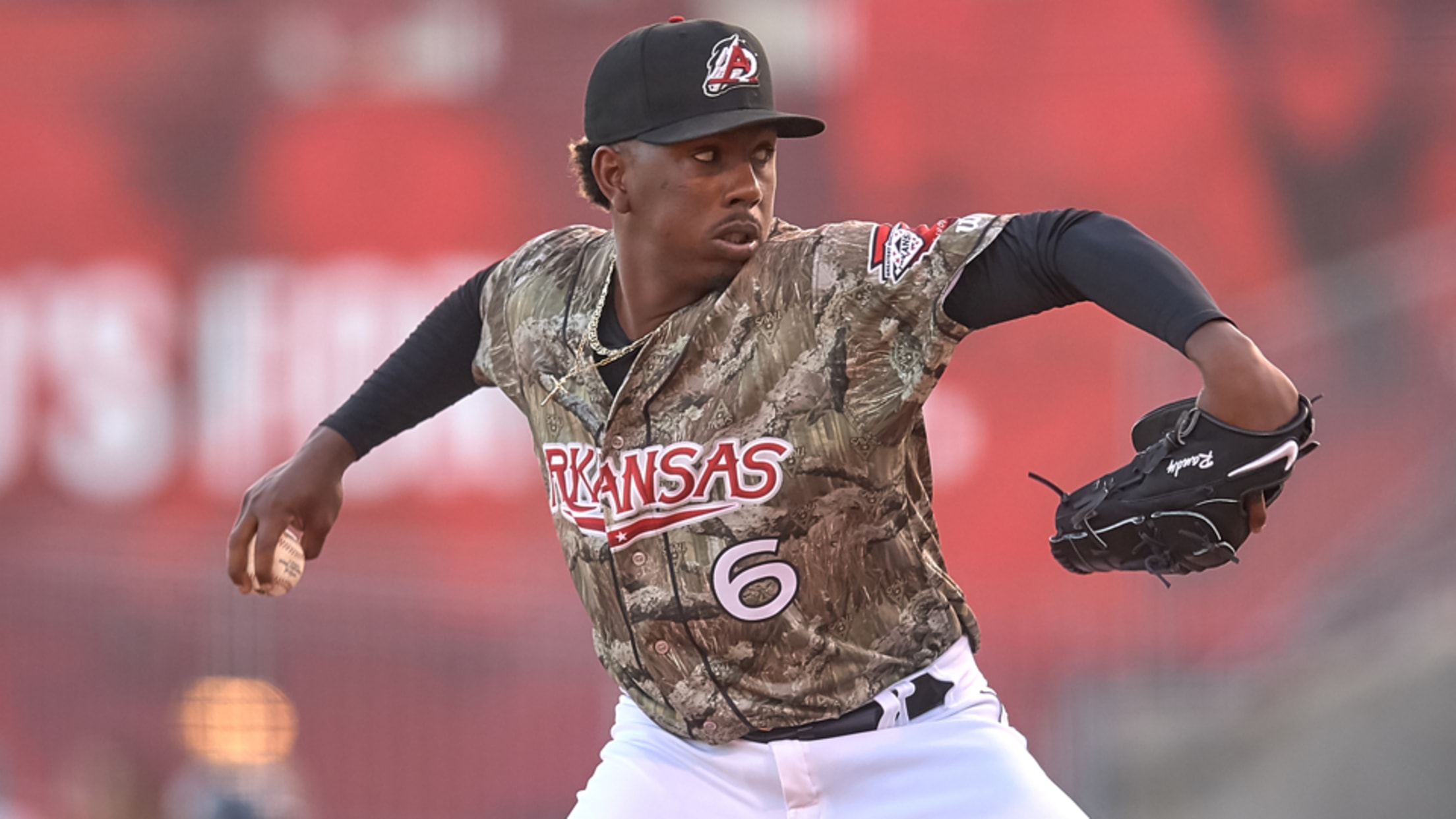 Mariners general manager Jerry Dipoto was not finished making moves this summer. Now, he's Dunn one more.Seattle is calling up No. 5 prospectJustin Dunn to the Majors, along with Kyle Lewis (No. 10), Art Warren (No. 26) and Donnie Walton (No. 28), the club announced on Tuesday.
Travs Bounce Back in Amarillo
Arkansas builds lead and hangs on for win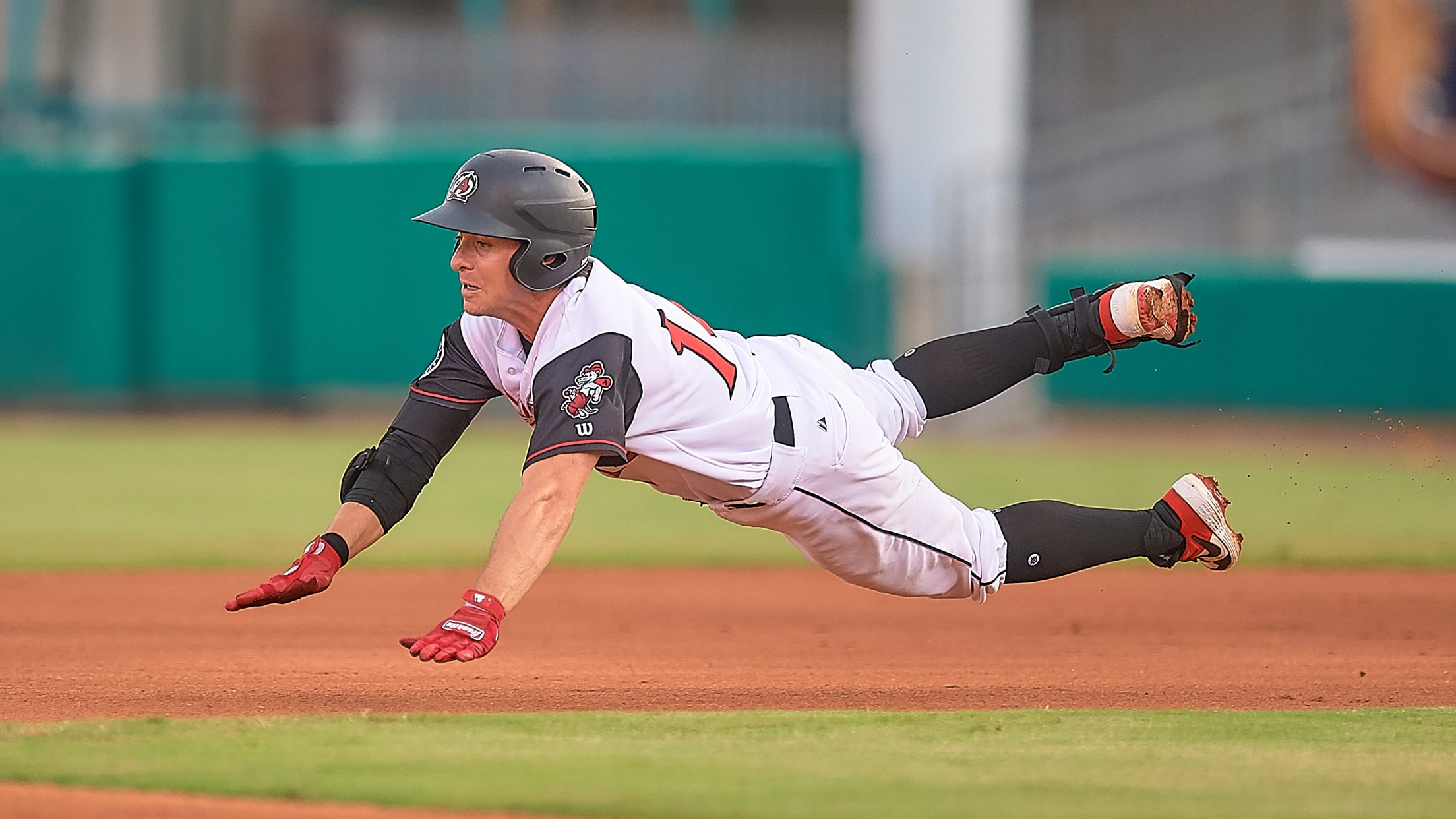 Amarillo, TX-Justin Dunn pitched five solid innings and the Arkansas Travelers scored six times in the fifth inning and then hung on for a 9-7 win over the Amarillo Sod Poodles on Saturday night. Dunn earned the win, his league leading ninth of the season while striking out five on
Travs Pitch Lights Out in Win Over Hooks
Win comes with 20 minute power delay in seventh inning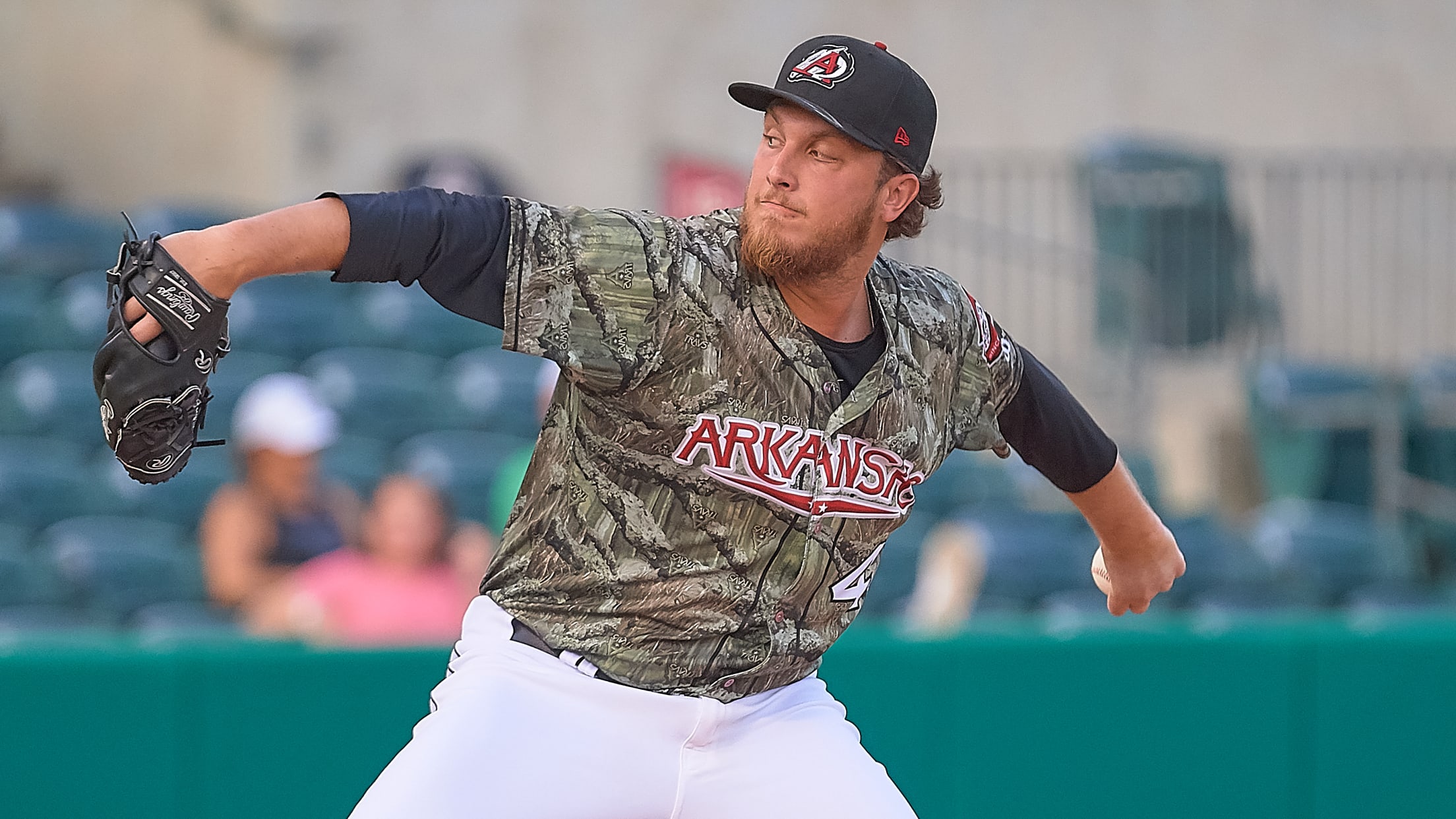 Corpus Christi, TX-The Arkansas Travelers pitching staff was perfect for the first six innings in a 5-2 victory over the Corpus Christi Hooks that included a 20 minute delay for a power outage in the top of the seventh inning. Justin Dunn struck out eight over the first four innings
Dunn perfect for Travelers in short start
Fifth-ranked Mariners prospect whiffs eight over four innings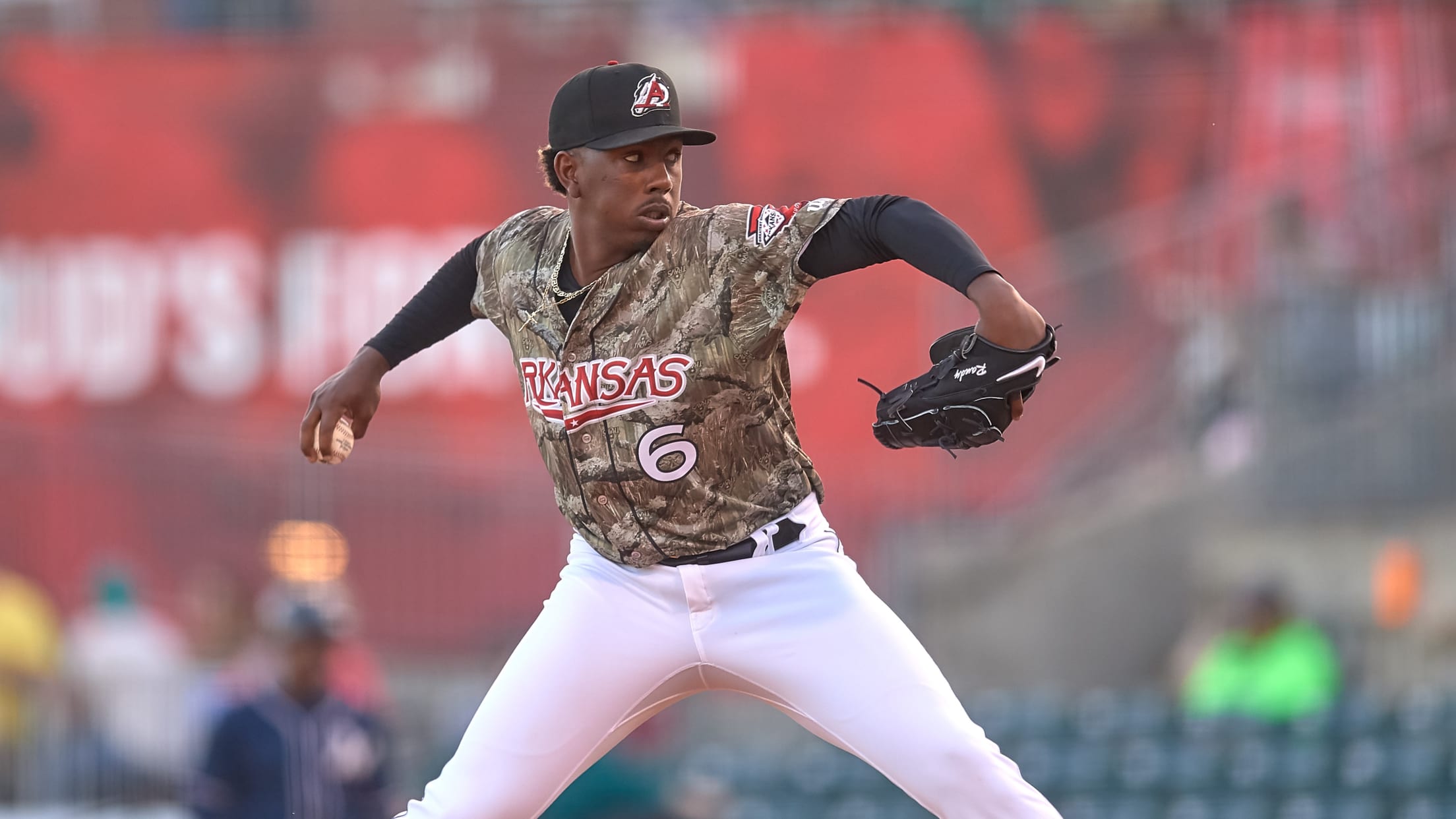 Justin Dunn didn't feel as perfect as he threw Monday. The ball never even left the infield against him.Seattle's No. 5 prospect set down all 12 batters he faced, striking out eight of them, as Double-A Arkansas clipped Corpus Christi, 5-2, at Whataburger Field.
Travs Homer 3 Times In Support of Dunn To Beat Hooks
Walton, Liberato and Taylor All Leave the Yard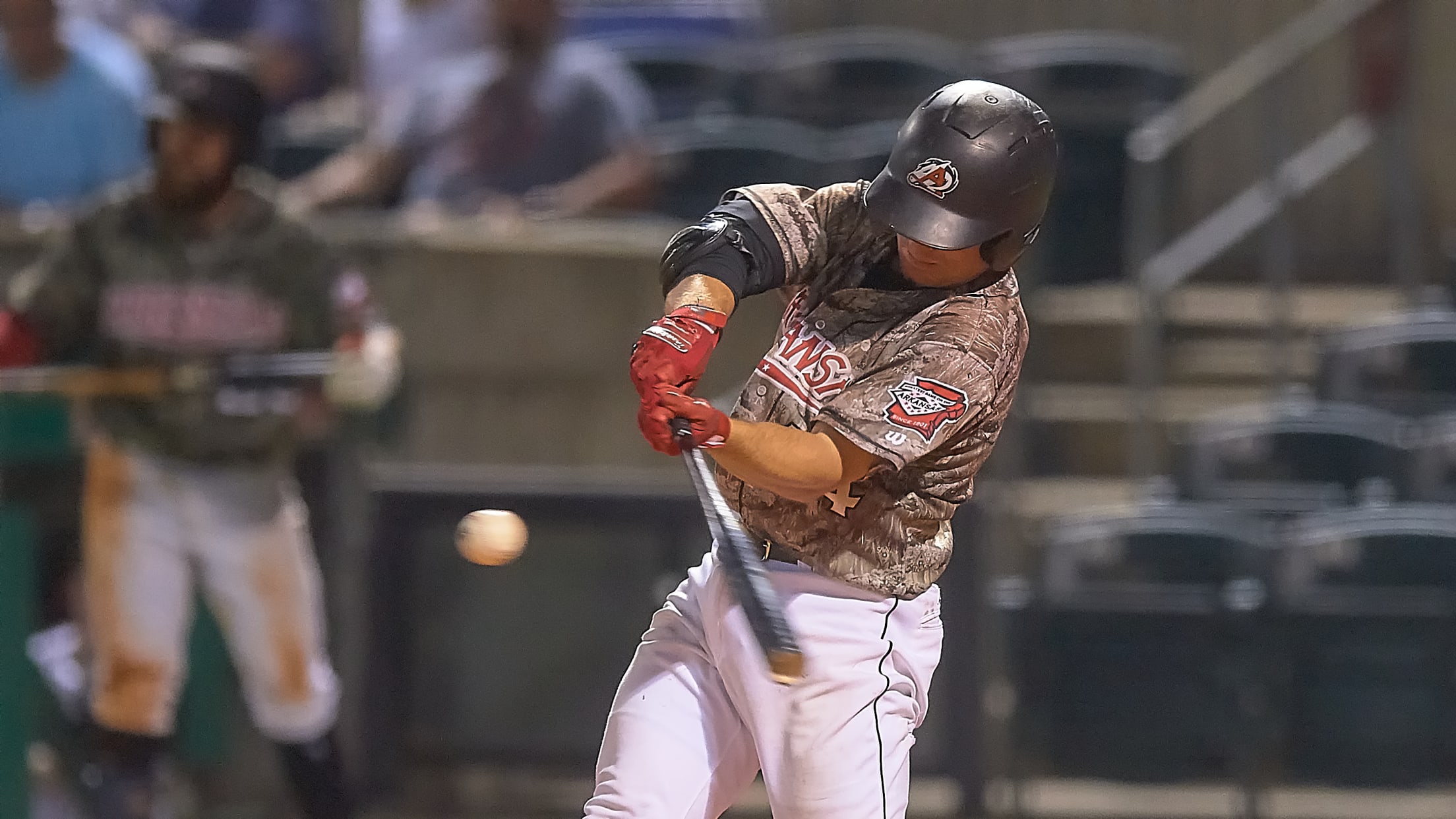 North Little Rock, AR-Justin Dunn pitched six strong innings and the Arkansas Travelers bashed three home runs on their way to a 6-3 win over the Corpus Christi Hooks on Wednesday night. Dunn surrendered only two runs on four hits and two walks while striking out seven while picking up
White homers twice in Travs' victory
Mariners No. 4 prospect ties career high with five RBIs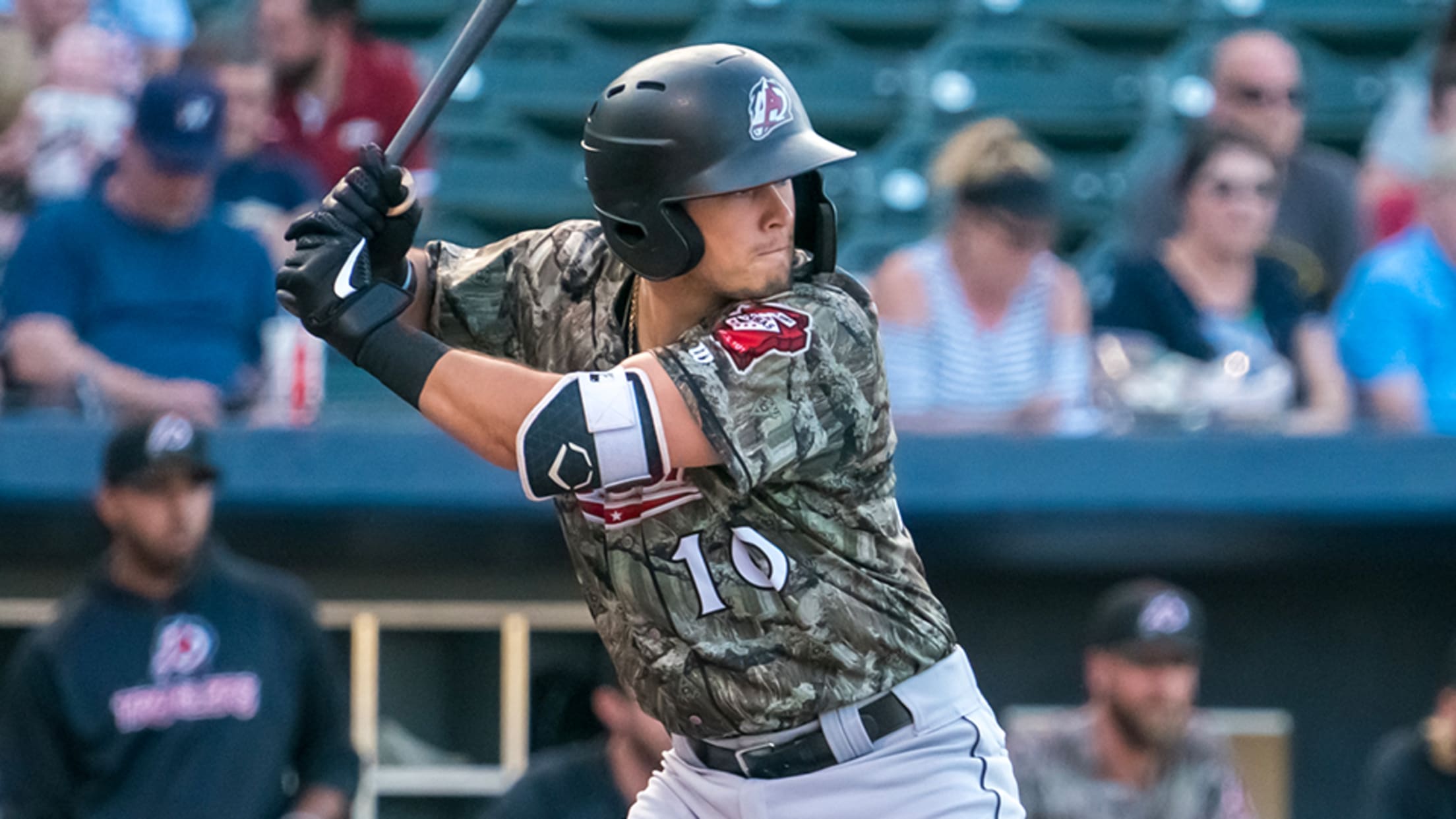 After launching eight long balls in June, Evan White saw his power numbers dip in July. A night after clubbing a tater, he continued his power surge. The fourth-ranked Mariners prospect hit his second and third roundtrippers of the month and tied his career high with five RBIs as Double-A Arkansas
Cards Stifle Travs, 2-1
Logan Gilbert pitches seven innings in the loss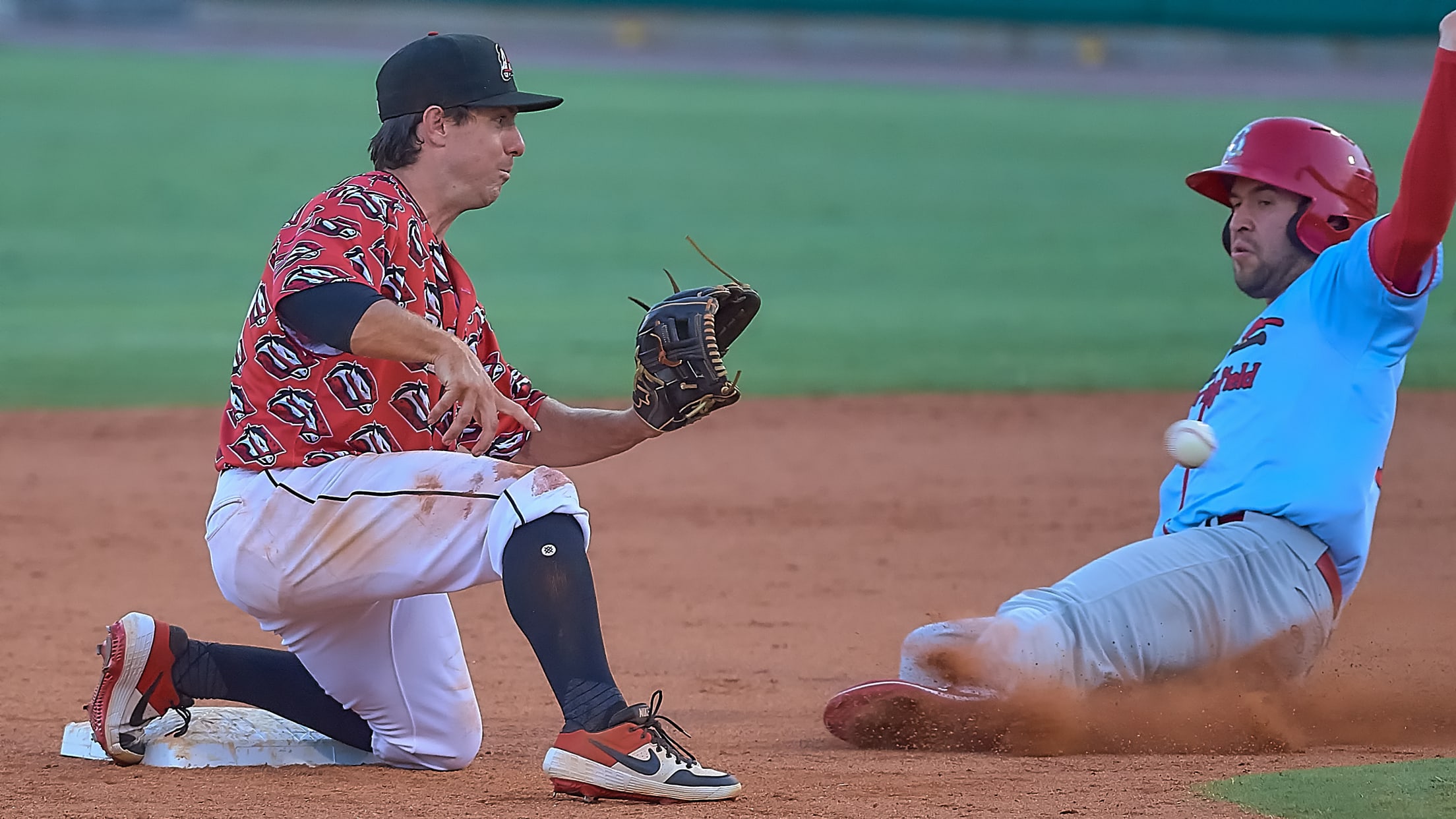 North Little Rock, AR-The Springfield Cardinals won a low scoring game over the Arkansas Travelers on Saturday night, 2-1. Alex FaGalde and three relievers limited the Travs to just one run despite nine hits and four walks. The Travs were just 1-9 with runners in scoring position and stranded nine
Travs Hold Cards Down Again in 6-1 Win
Ljay Newsome earns his first win with Arkansas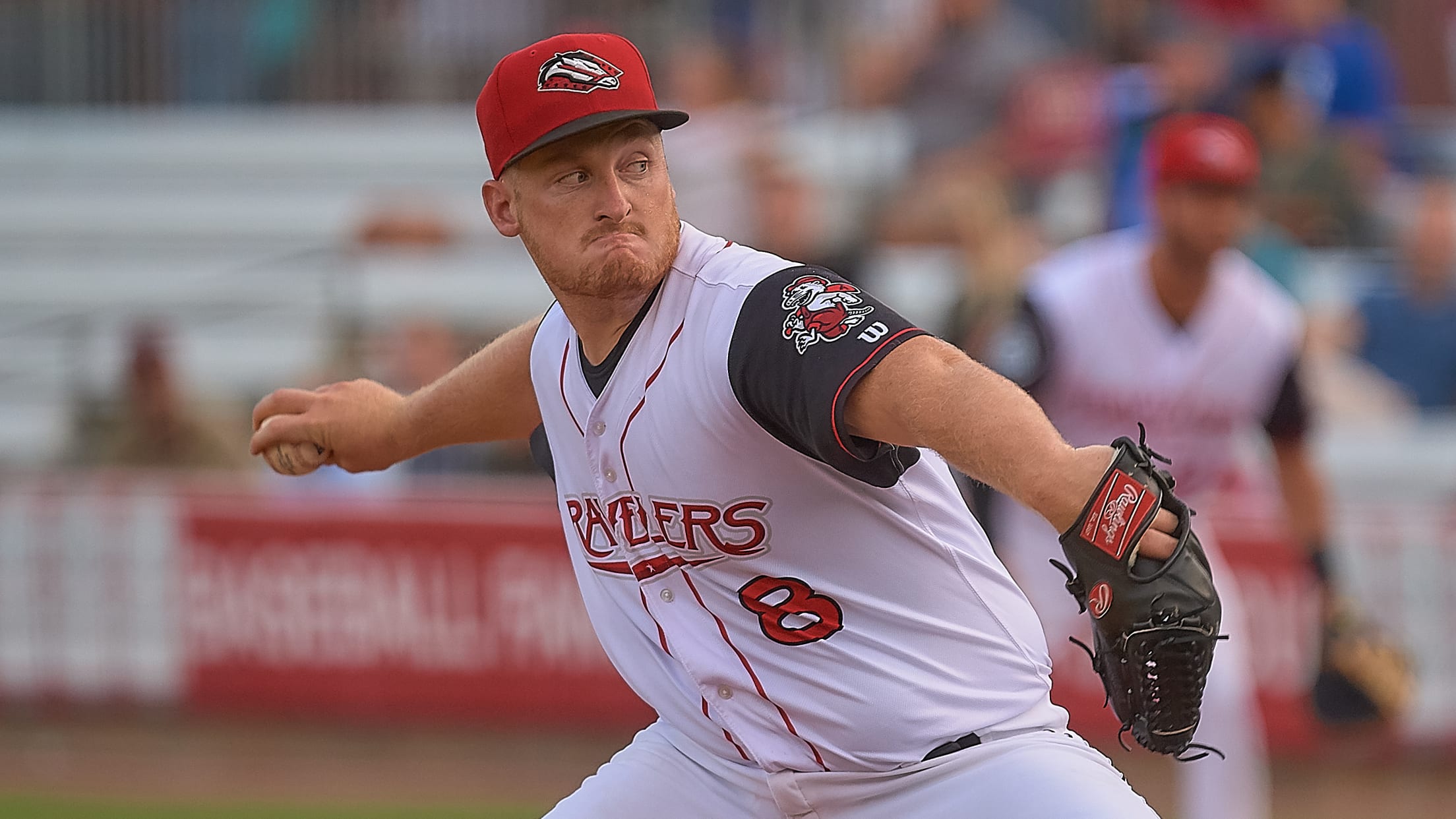 North Little Rock, AR-The Arkansas Travelers kept the Springfield Cardinals offense down and took a 6-1 win on Friday night at Dickey-Stephens Park. Ljay Newsome earned his first Double-A win pitching five innings and giving up just a run on four hits. Jack Anderson, Aaron Fletcher, Joey Gerber and Art
Late Homer From Walton Is the Difference for Arkansas
Donnie Walton hits the go-ahead home run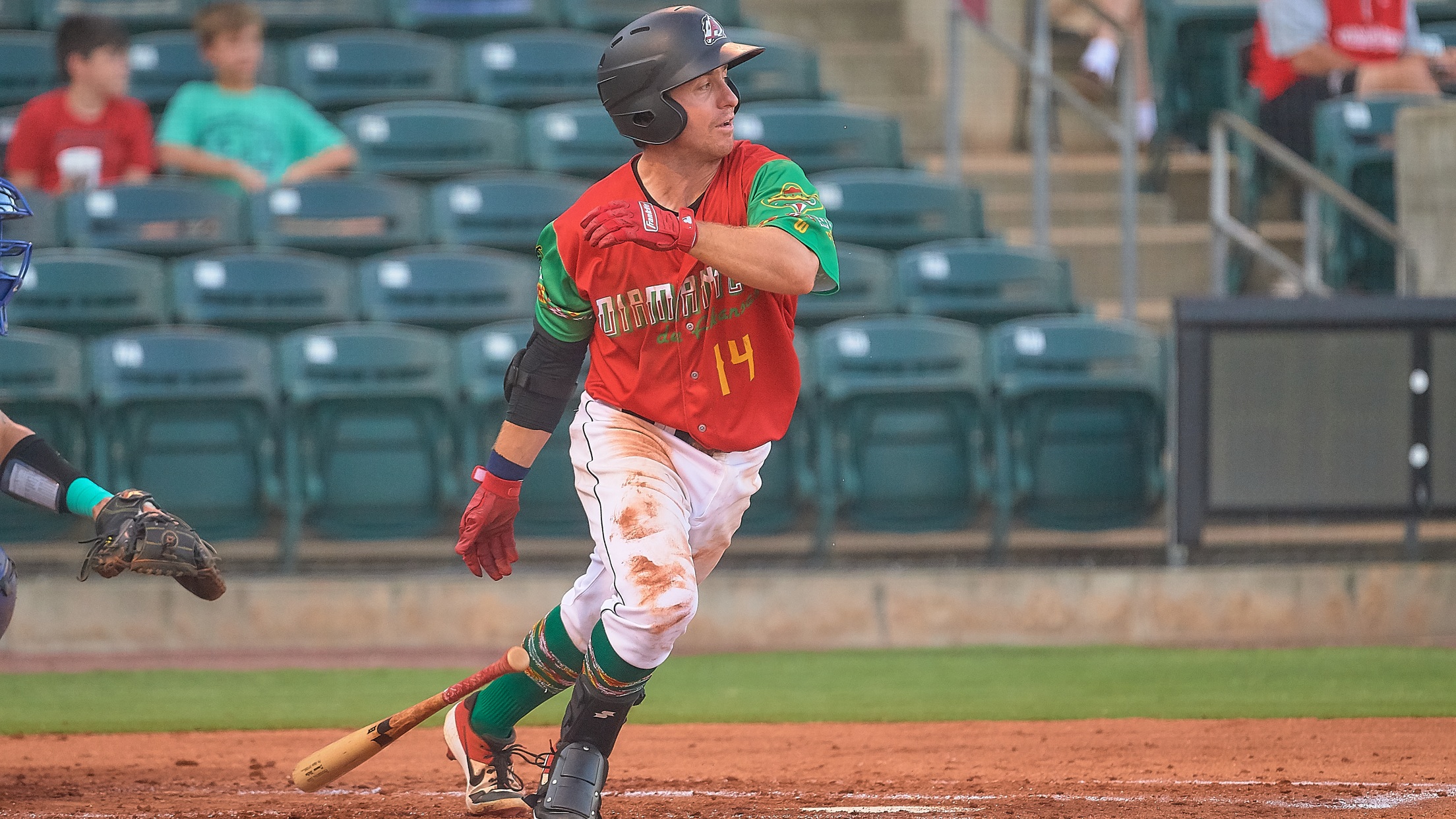 North Little Rock, AR-Donnie Walton lined a tiebreaking three-run home run in the bottom of the seventh inning to propel the Arkansas Travelers to a 5-2 win over the Midland RockHounds on Wednesday night. With both teams dressed in their Copa de la Diversion uniforms, the Travs as the Diamantes
Wild 13 Inning Game Ends in Loss to Naturals
Travs fail to hold late lead, fall in longest game of season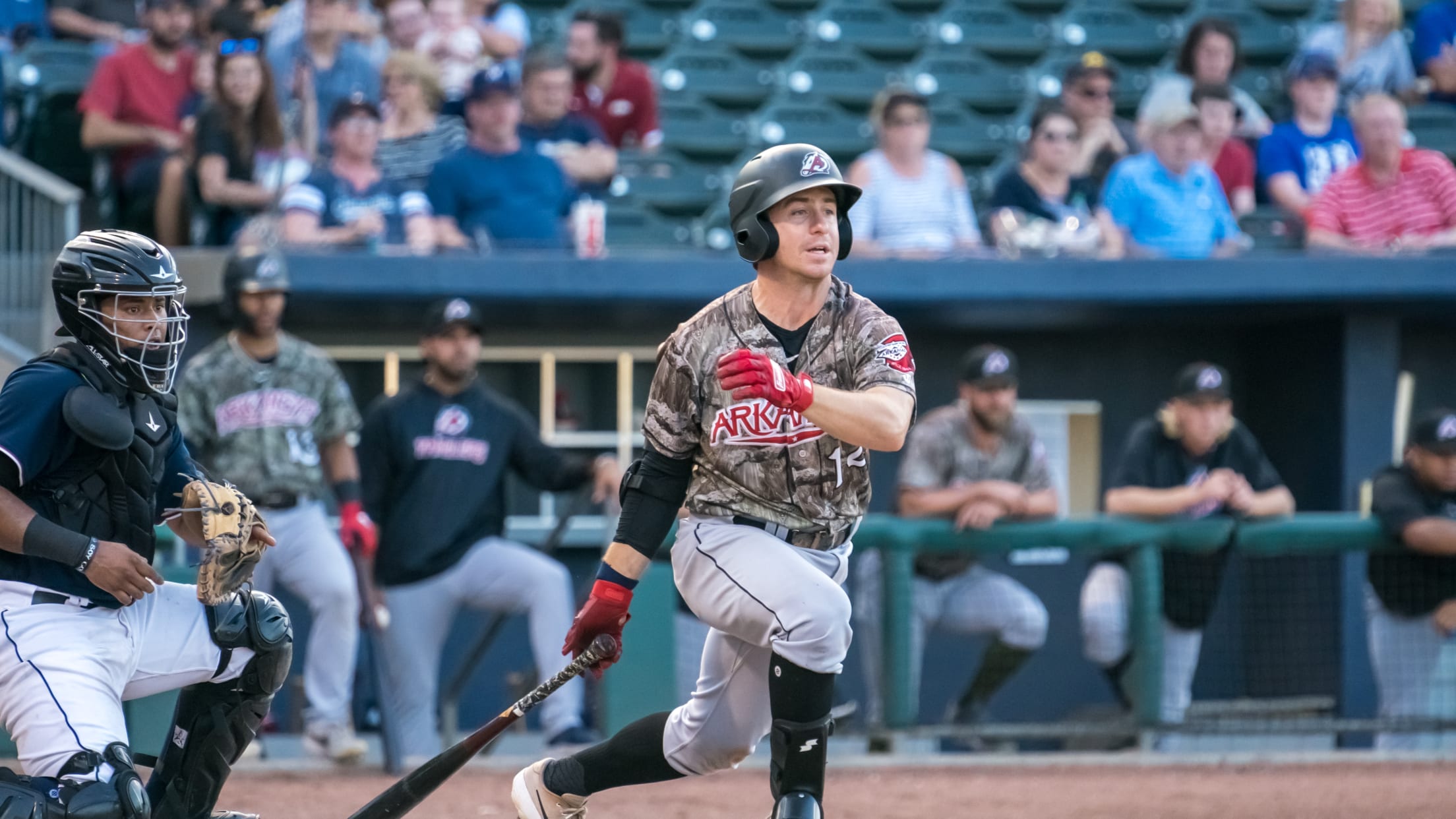 Springdale, AR-In their longest game of the season, the Arkansas Travelers bowed to the Northwest Arkansas Naturals, 9-8 in 13 innings on Tuesday night. Khalil Lee drove in the game winning run with two out in the bottom of the 13th inning on a base hit to right field off
McCaughan Stifles Naturals in Series Opening Win
Right-hander throws seven innings of one-run ball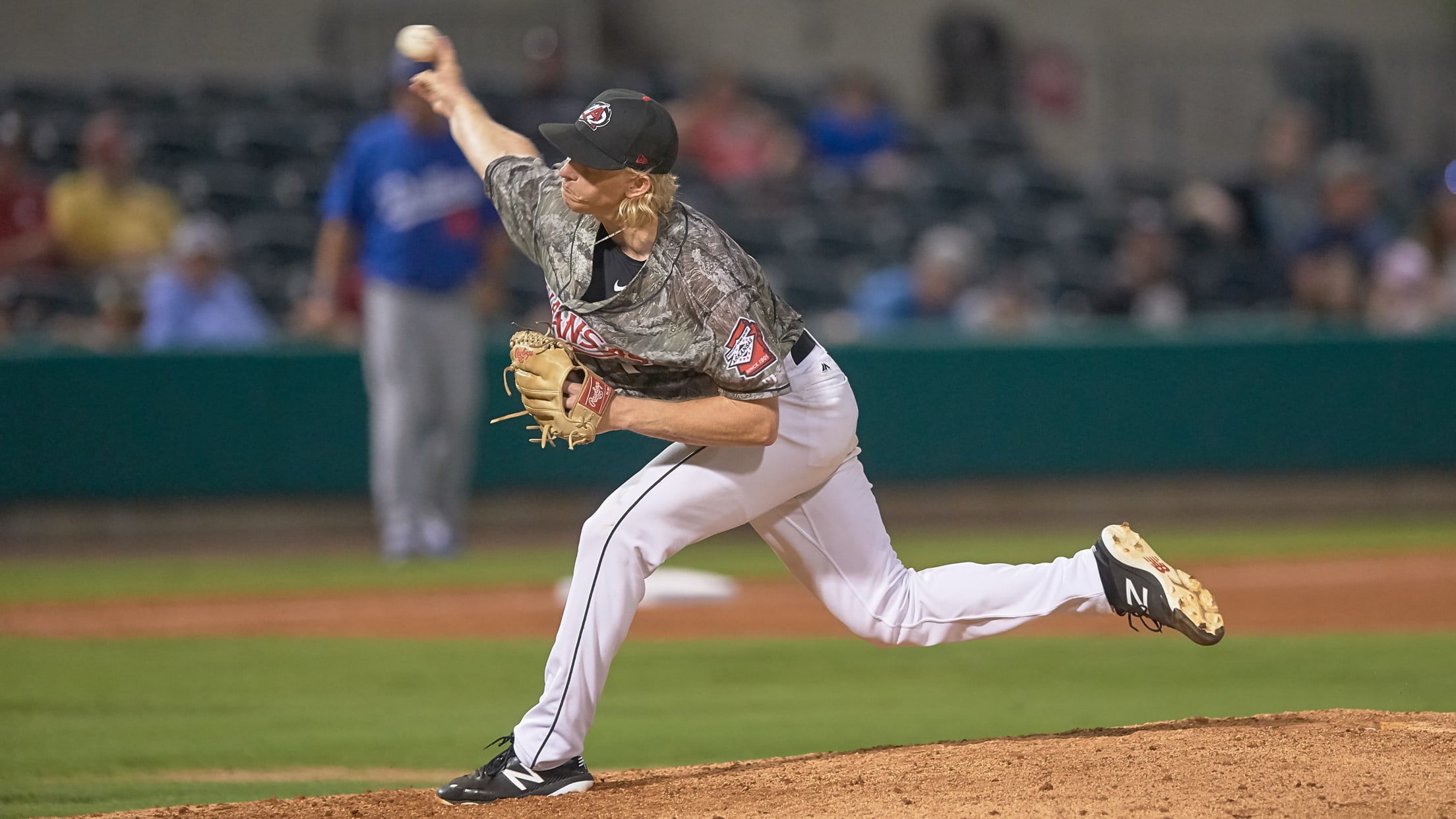 Springdale, AR-Darren McCaughan fired his eighth consecutive quality start working seven innings and giving up just one run while striking out seven and pitching the Arkansas Travelers to a 3-1 win over the Northwest Arkansas Naturals on Monday night. McCaughan earned his league leading seventh win in the contest. Arkansas
White's Clutch Homer Sends Travs Into Break With Win
Justus Sheffield strikes out nine over seven innings for the victory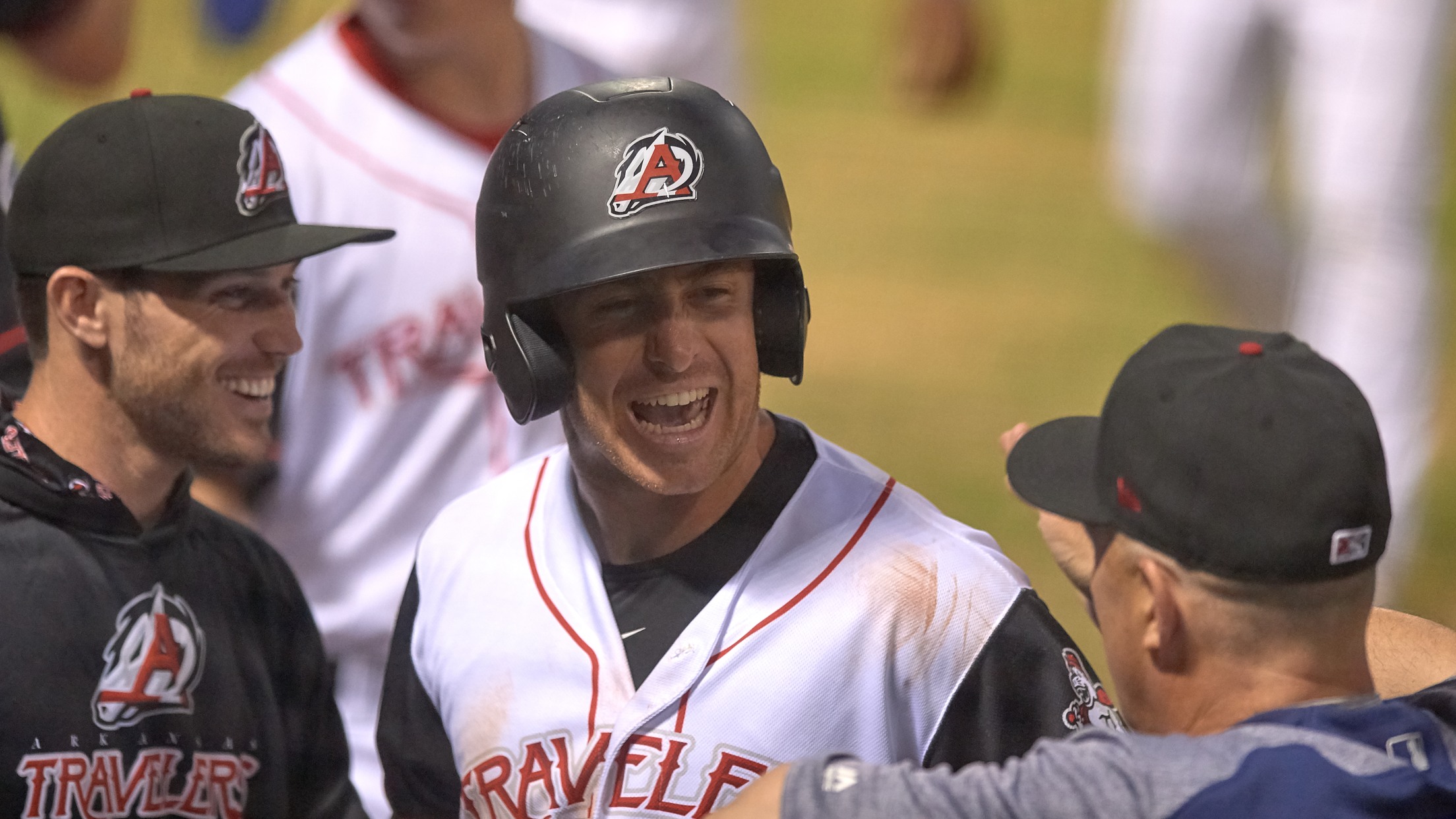 Midland, TX-Evan White broke a tie in the eighth inning with a two-run home run buoying the Arkansas Travelers on their way to a 5-1 win over the Midland RockHounds. The Travs win the series in Midland and finished their roadtrip with a 5-2 record. Justus Sheffield was the winning
2nd Half Opens with Victory
Travs never trail in win at Corpus Christi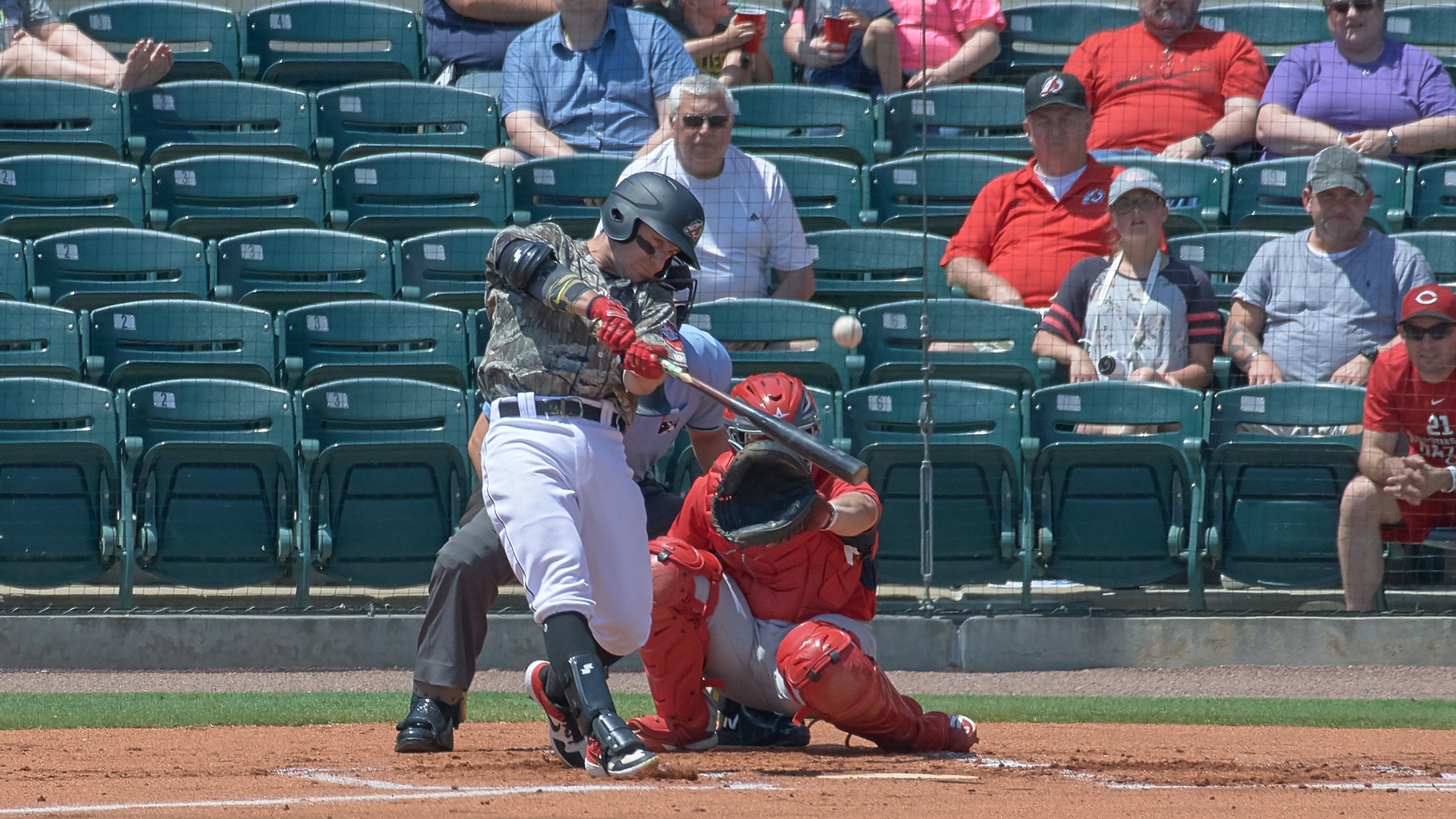 Corpus Christi, TX-The Arkansas Travelers opened the second half of the Texas League schedule with a 6-3 win over the Corpus Christi Hooks. The victory makes the Travs 44-25 overall on the season. Justus Sheffield pitched five solid innings in his first start for the Travs giving up just one
McCaughan Sets Tone for Travs Win
Donnie Walton gets three hits, Evan White extends hit streak to 17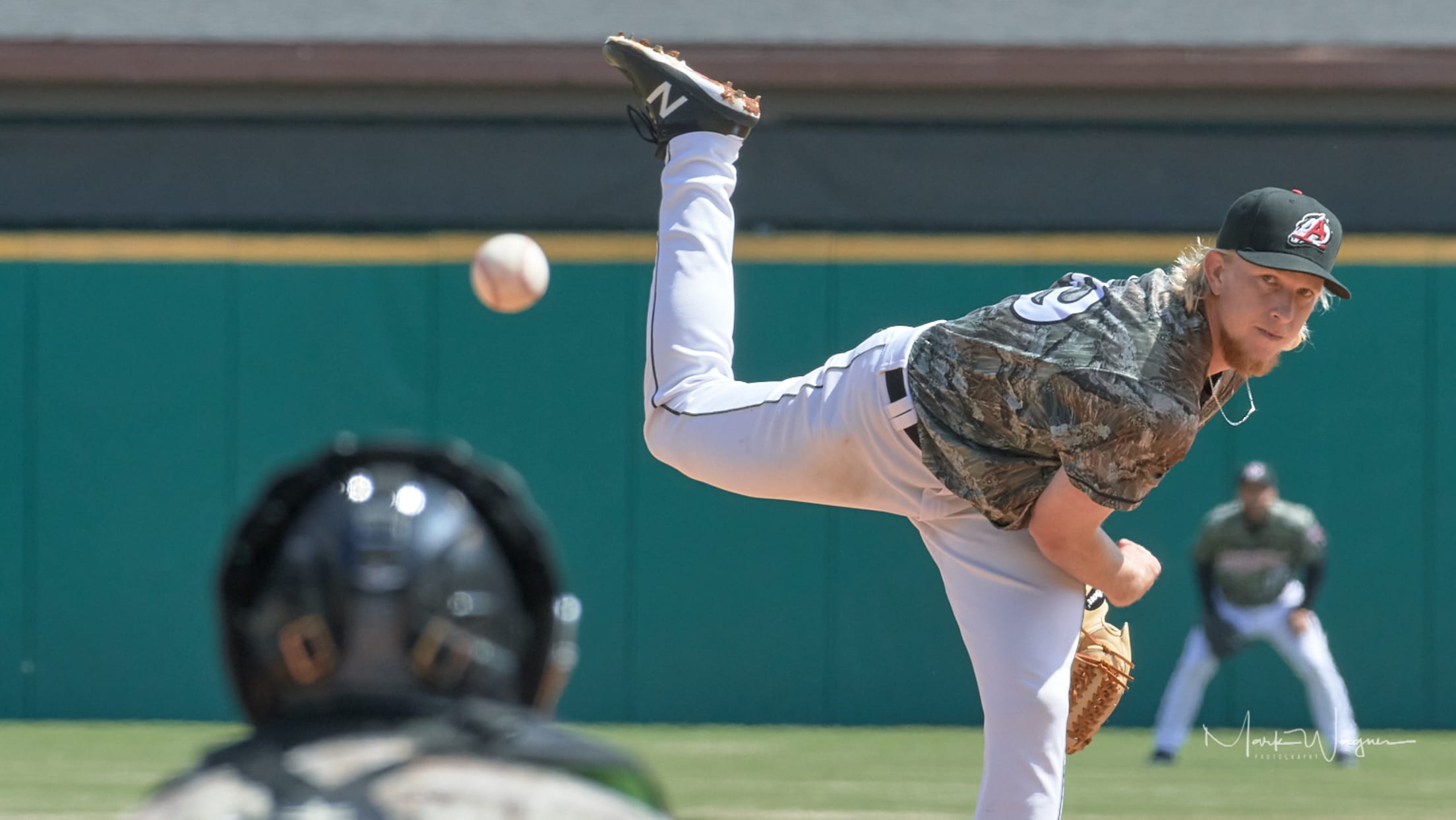 North Little Rock, AR-Darren McCaughan fired his sixth straight start allowing one run or less as the Arkansas Travelers staved off a sweep and defeated the Midland RockHounds, 5-2 on Sunday afternoon at Dickey-Stephens Park. McCaughan worked 6.1 innings, giving up just one run on six hits with a walk
'Hounds Send Travs to Third Straight Loss
Midland posts a pair of three-run innings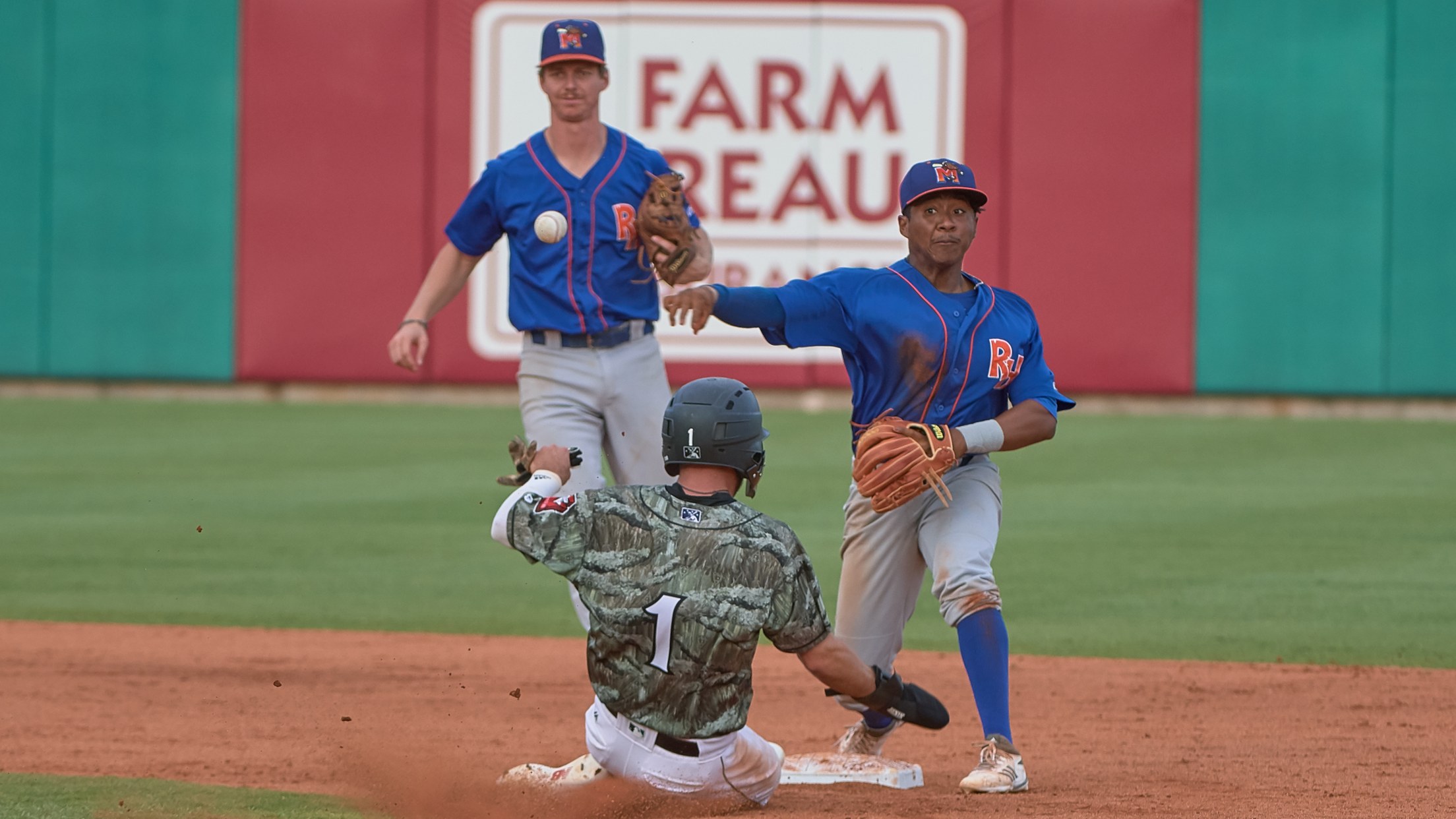 North Little Rock, AR-The Midland RockHounds defeated the Arkansas Travelers, 6-3, on Saturday night in front of 7,321 at Dickey-Stephens Park to take the first two games of the series. It marks the first time this season that the Travs have dropped three straight. Midland has a magic number of
Walton's Big Night Pushes Travs to DH Sweep
Crismatt throws CG in game one; extra innings required in game 2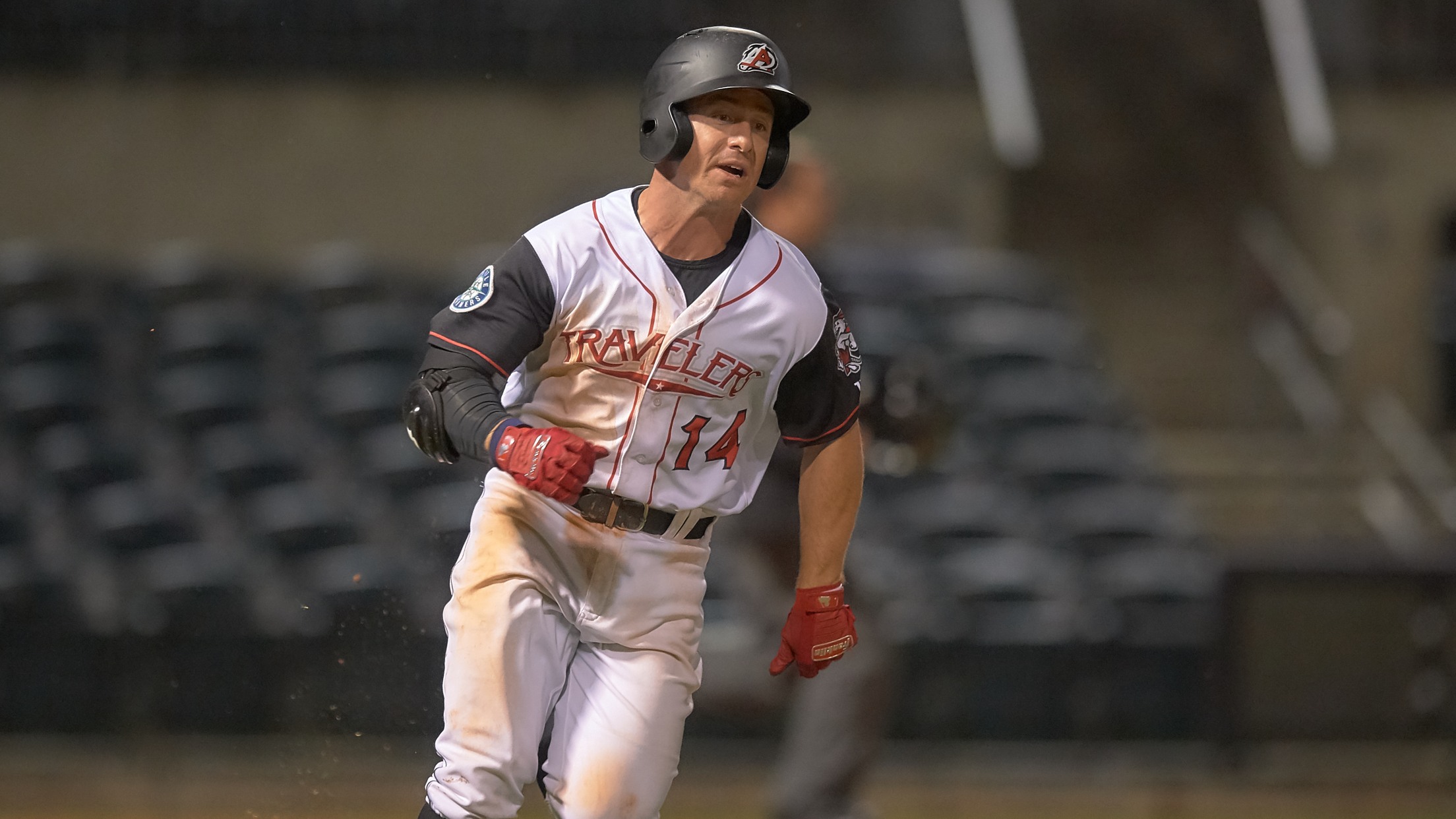 Tulsa, OK-A doubleheader sweep of second place Tulsa moved the Arkansas Travelers just steps away from a first half North Division championship. The Travs won the first game 10-1 and then won the second game 8-5 in nine innings. With the wins, their division lead over the Drillers is 6.5
Walton racks up seven hits in Travs' twinbill
M's No. 29 prospect sparks sweep with homer, four runs scored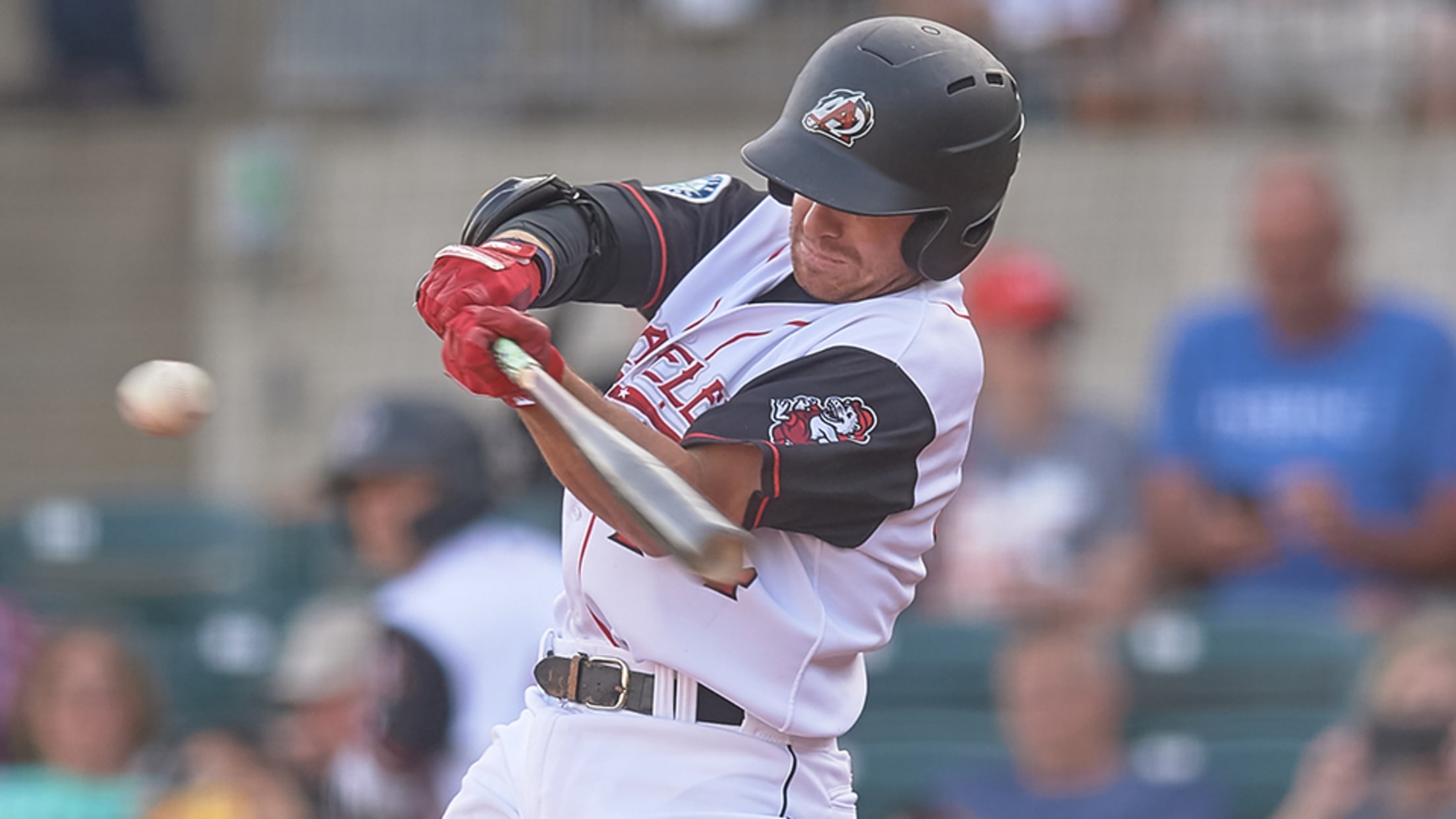 Donnie Walton made himself at home on the bases on Friday.The Mariners' No. 29 prospect collected seven hits, including a homer, and scored four times as Double-A Arkansas swept a doubleheader from Tulsa at ONEOK Field. The Travelers rolled to a 10-1 victory in the opener, then outlasted the Drillers,
Streak Hits 7 With Win Over Cardinals
Travs have won seven in a row with series opening victory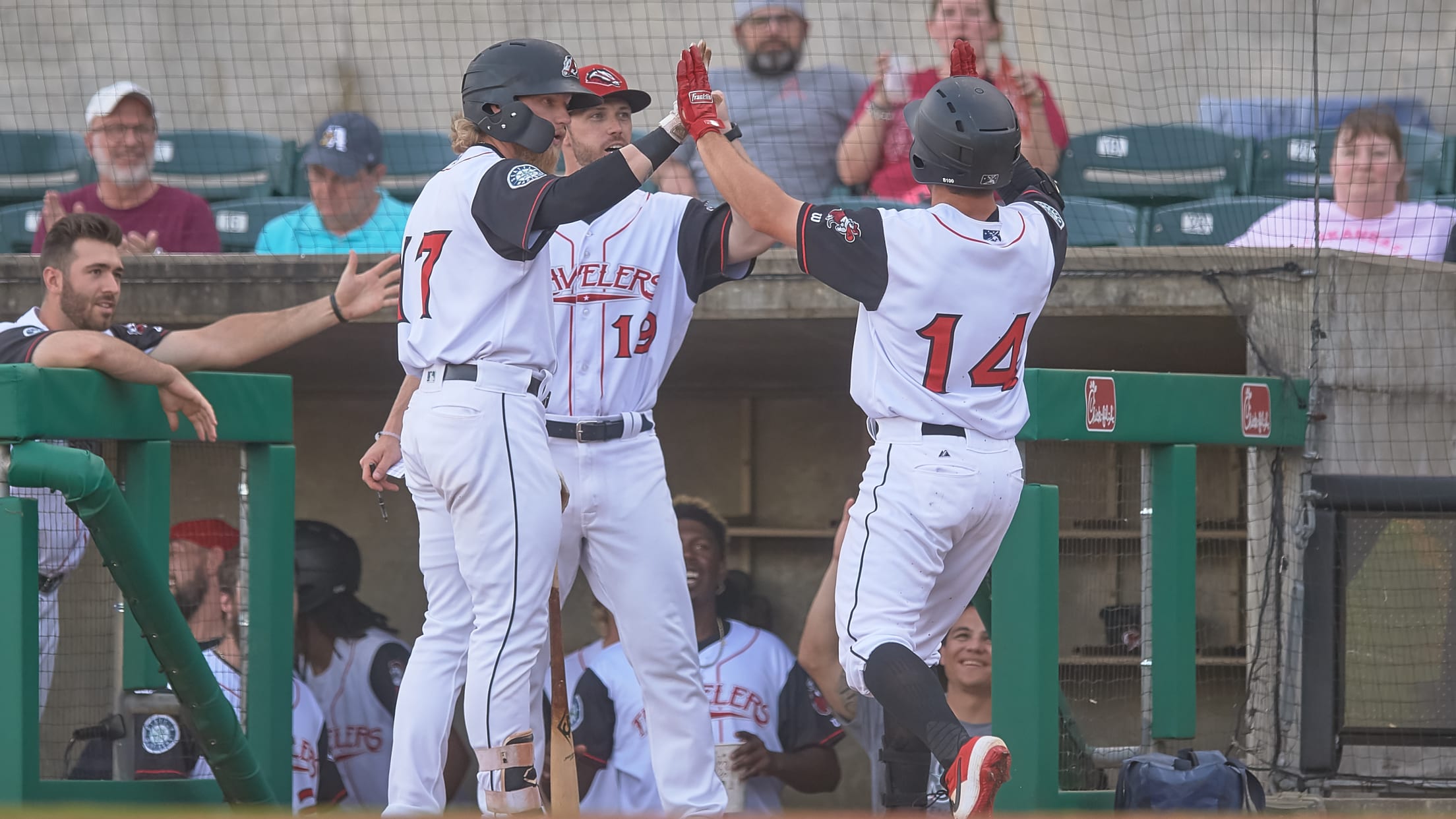 North Little Rock, AR-The Arkansas Travelers stretched their season-best win streak to seven games with another dramatic victory, knocking off the Springfield Cardinals 4-1 on Thursday night at Dickey-Stephens Park. After the Cardinals knotted the game at one in the top of the eighth inning, Arkansas responded by scoring three
9th Inning Rally Gives Travs Series Win in Tulsa
Donnie Walton drives in the go-ahead runs with two out in final inning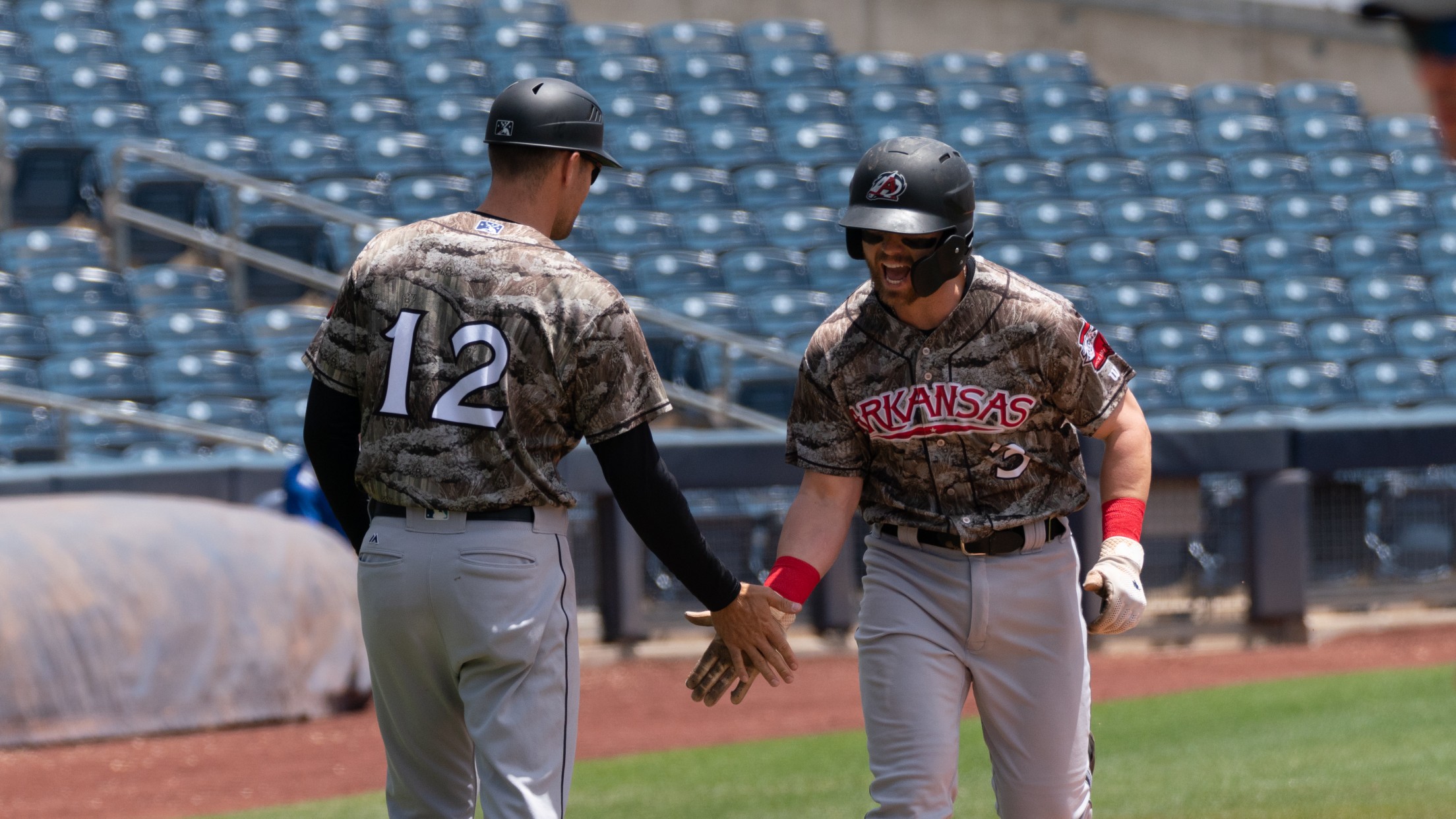 Tulsa, OK-Down to their last out, the Arkansas Travelers took the lead on a clutch, two-run hit by Donnie Walton, then scored four more times in the ninth inning for an improbable 8-3 win over the Tulsa Drillers. The victory gave the Travs the win in the series and increases
Dunn's Pitching and Knapp's Grand Slam Carry Travs
Arkansas avoids sweep with convincing win over Cardinals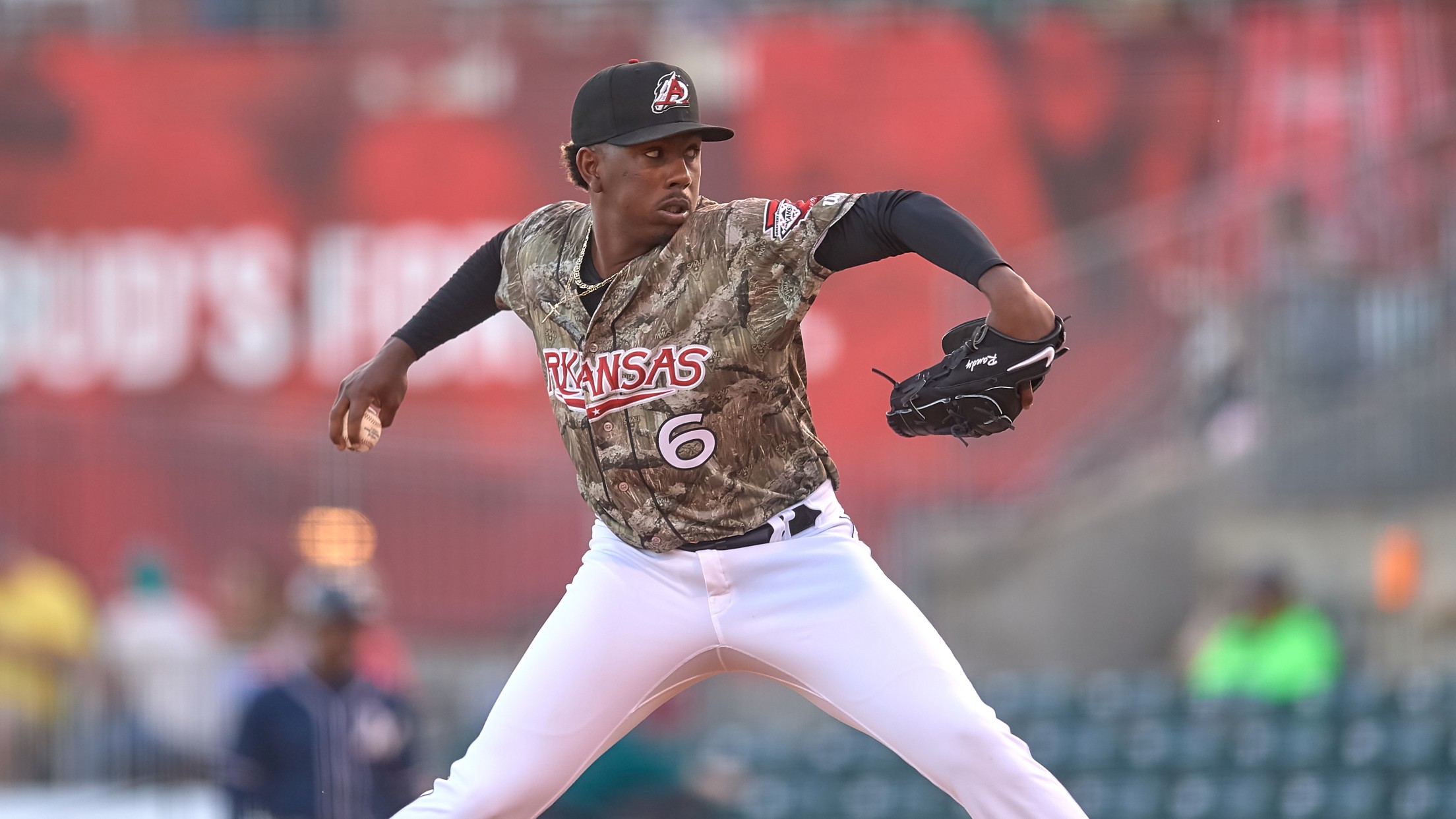 Springfield, MO-The Arkansas Travelers broke out early and avoided a sweep with an 8-2 win over the Springfield Cardinals on Wednesday. A six-run third inning provided much of the offense with Aaron Knapp's grand slam highlighting the action. Cardinals' starter Harold Arauz was knocked out in that third inning after
Offense Handcuffed in Loss
Travs go 0-9 with runners in scoring position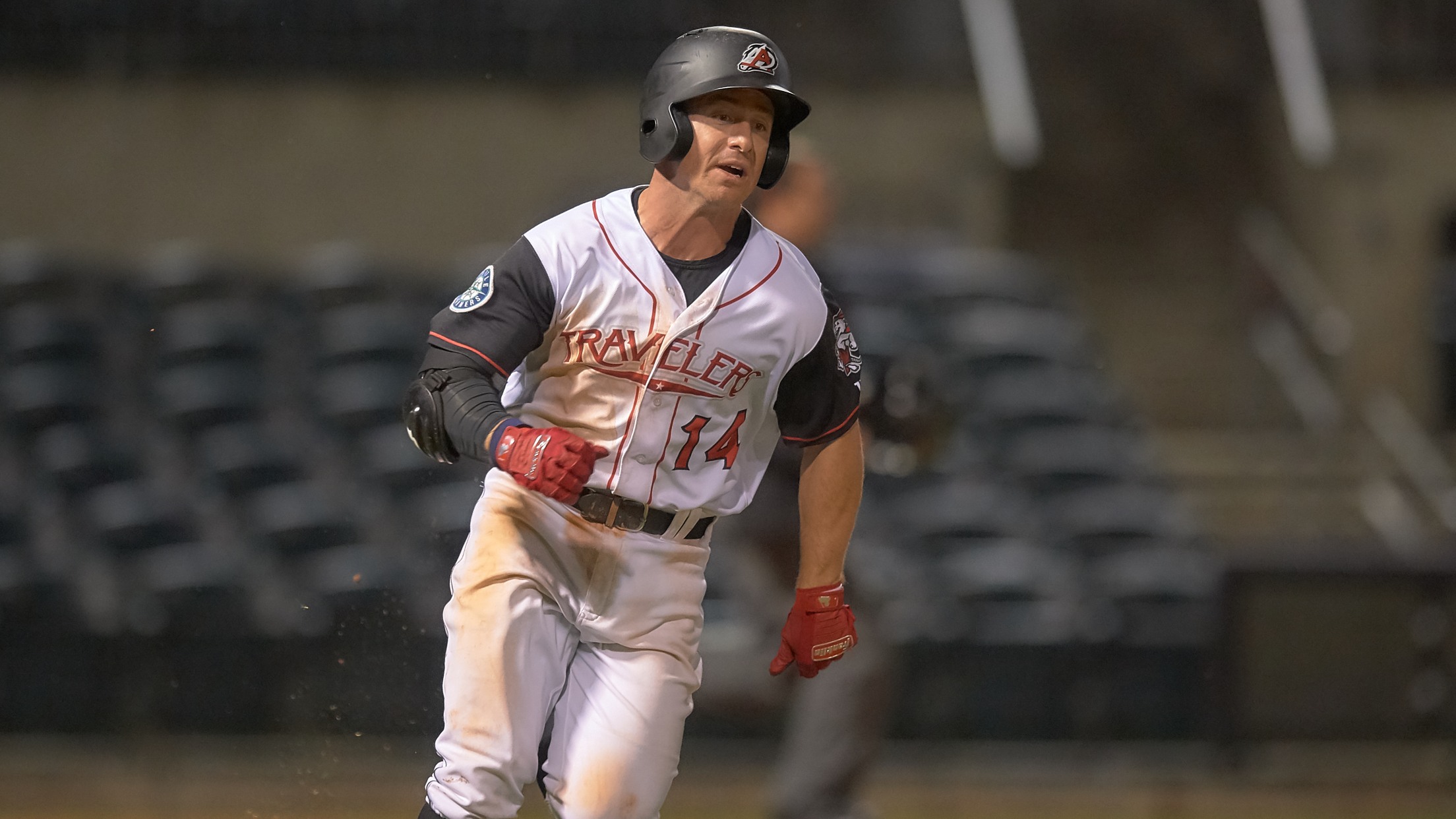 Springfield, MO-A second straight left-handed starter for Springfield kept Arkansas in check as the Cardinals defeated the Travelers by a 3-1 score on Tuesday night. Austin Warner pitched seven innings, allowing just one run, on a solo homer to Donnie Walton, with 10 strikeouts to earn the win. Junior Fernandez