Prospects in the Mariners' 2020 player pool
Reloaded system has Seattle excited, ready for this year and beyond
As part of the new rules for the 2020 Major League season, each of the 30 organizations will maintain a 60-man player pool for the duration of the campaign. Some members of the player pool will feature on the active Major League roster while others will work out at an
Kelenic, Rodriguez lead M's into new era
Outfielders dazzle in breakout seasons; Gilbert shines on hill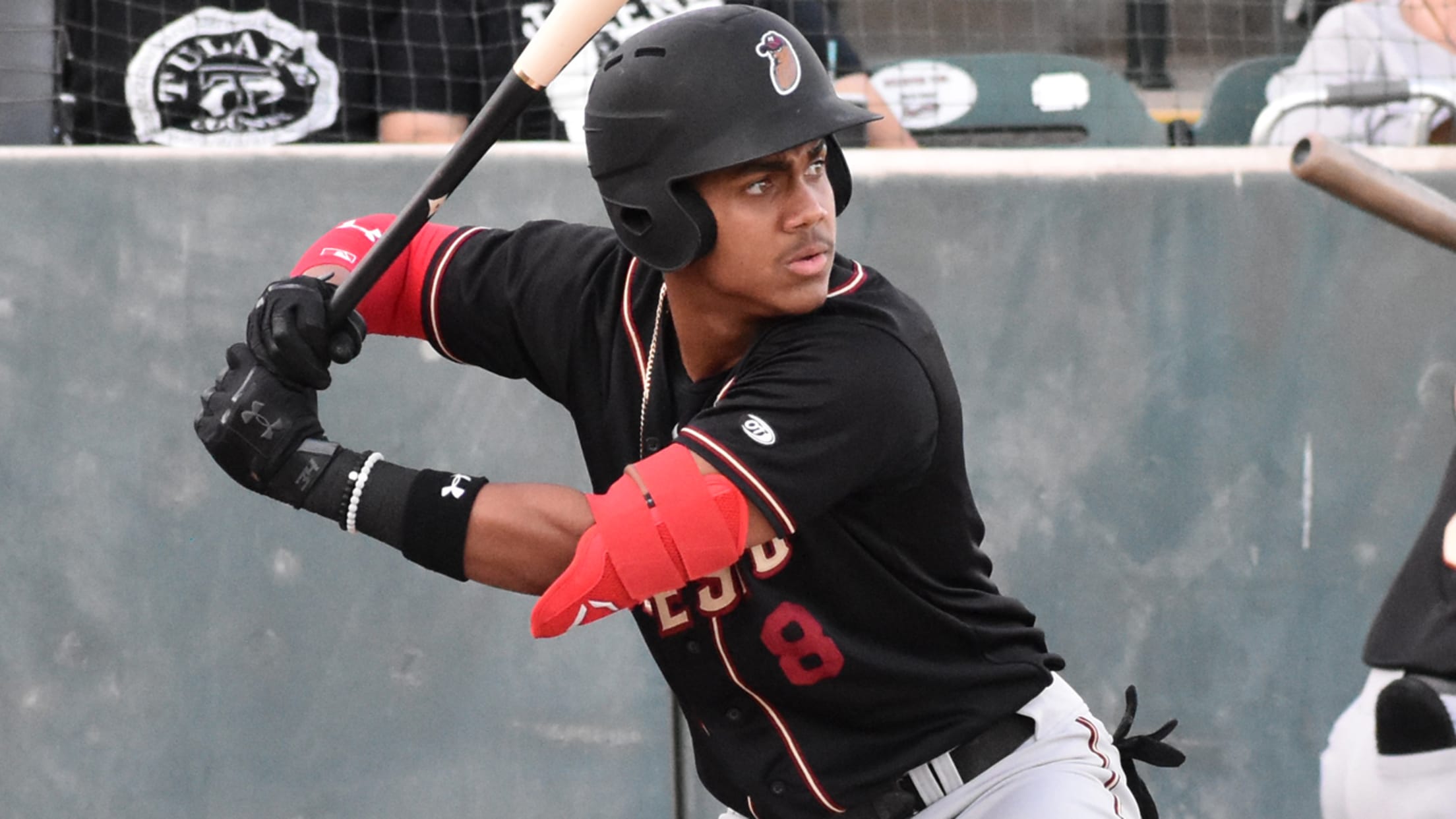 Each offseason, MiLB.com goes position by position across each system and honors the players -- regardless of age or prospect status -- who had the best seasons in their organization. Click here to locate your favorite club.After a scorching start to the 2019 season at the big league level, the Mariners
Six Travs Selected As TL Postseason Stars
Arkansas tops league with six selections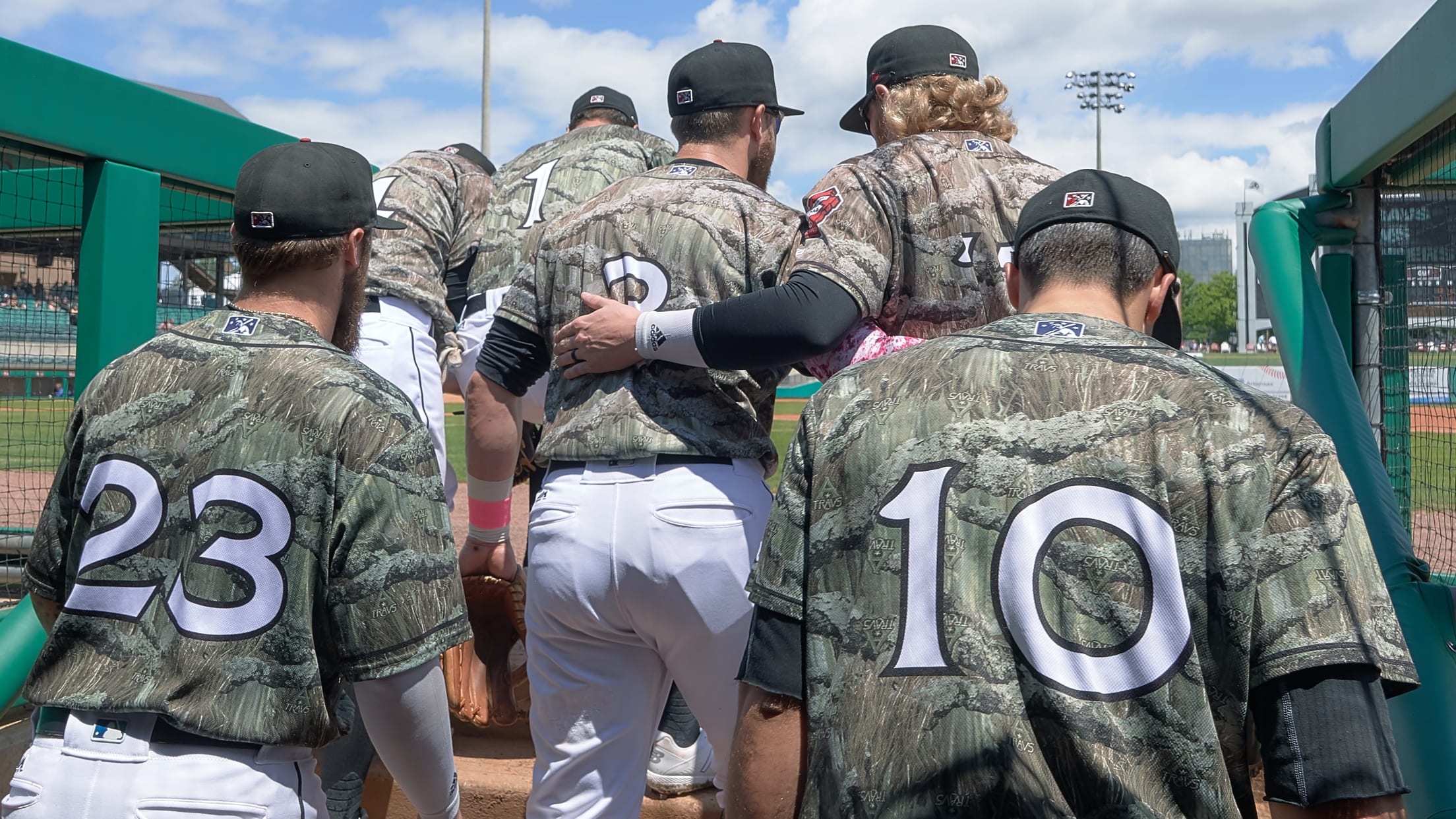 SIX TRAVS SELECTED AS TL POSTSEASON STARSArkansas tops league with six selections                                                                        A league high six Arkansas Travelers were named 2019 Texas League postseason All-Stars as voted on by the league's field staffs and media and announced by the Texas League office. Pitcher of the Year Darren McCaughan heads four
Prospect Roundup: Games of June 28
M's Fraley drives in five runs; Rays' Franco goes yard again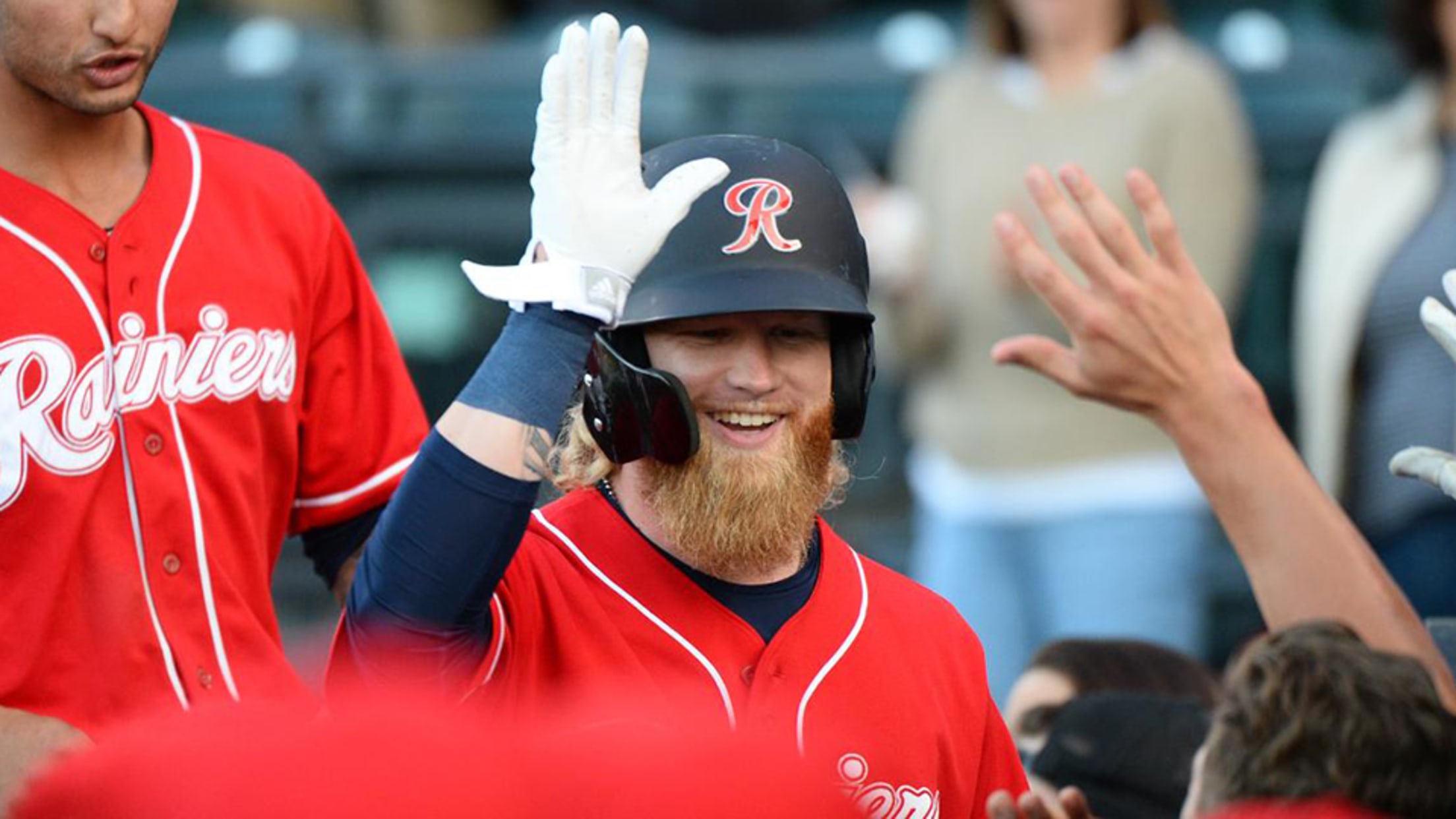 Mariners OF Jake Fraley, Triple-A Tacoma: 4-for-6, 1 3B, 2 2B, 5 RBI -- On a night that featured 29 runs and 34 hits in the Rainiers' 15-14, 10-inning win over Albuquerque, Seattle's No. 14 prospect stood out. Fraley led all players with a career-high five RBIs, nearly matching the
Eight Travs Named TL Midseason All-Stars
Five pitchers and three hitters will represent Arkansas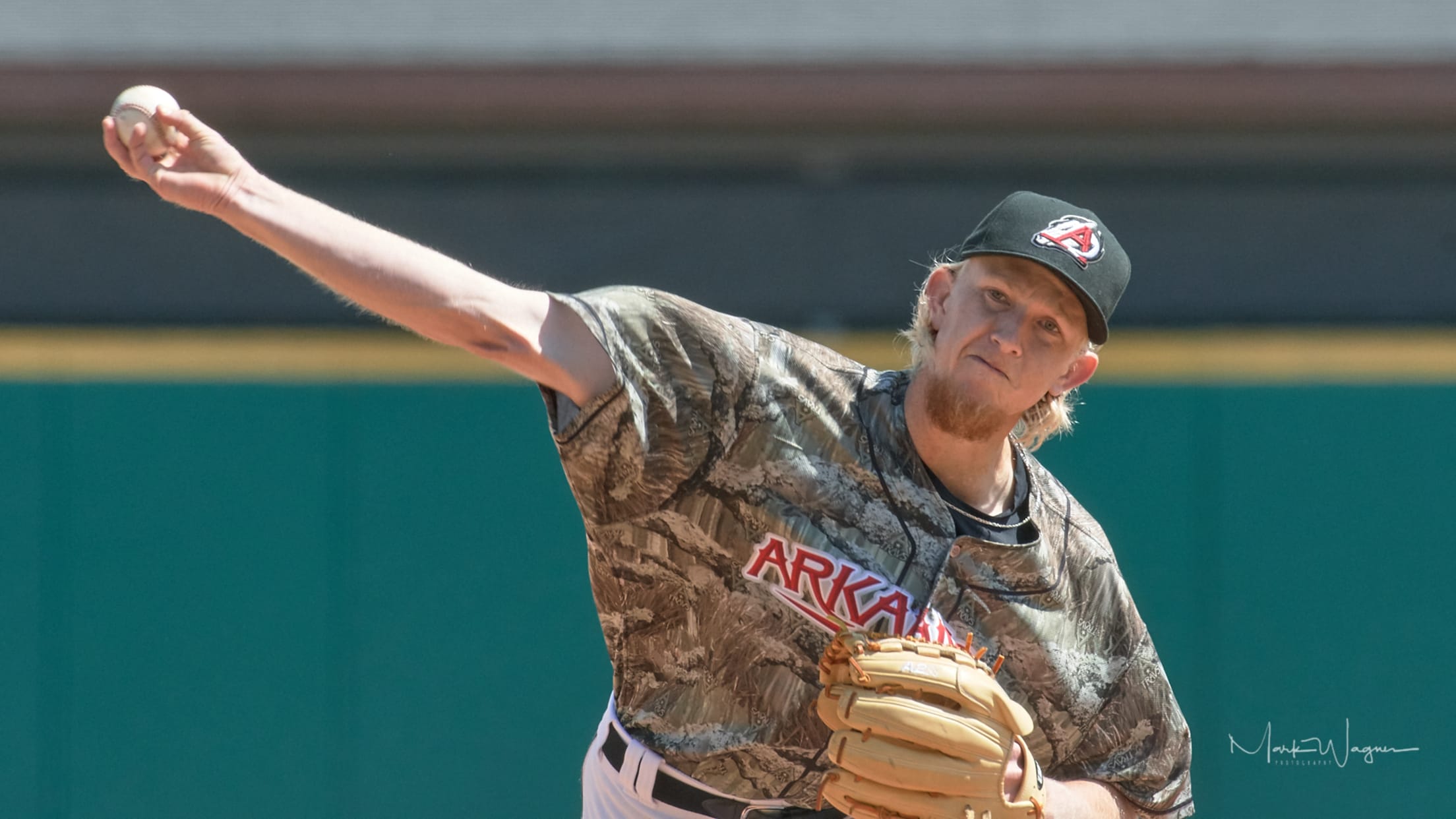 The Texas League announced the rosters for their annual All-Star game and the first half North Division champion Arkansas Travelers will have eight players on the North Division squad. League President Tim Purpura and the host franchise, Tulsa Drillers, announced the rosters which were voted on by field staff members
Texas All-Star rosters feature loaded North
Six Top-100 prospects representing one division on June 25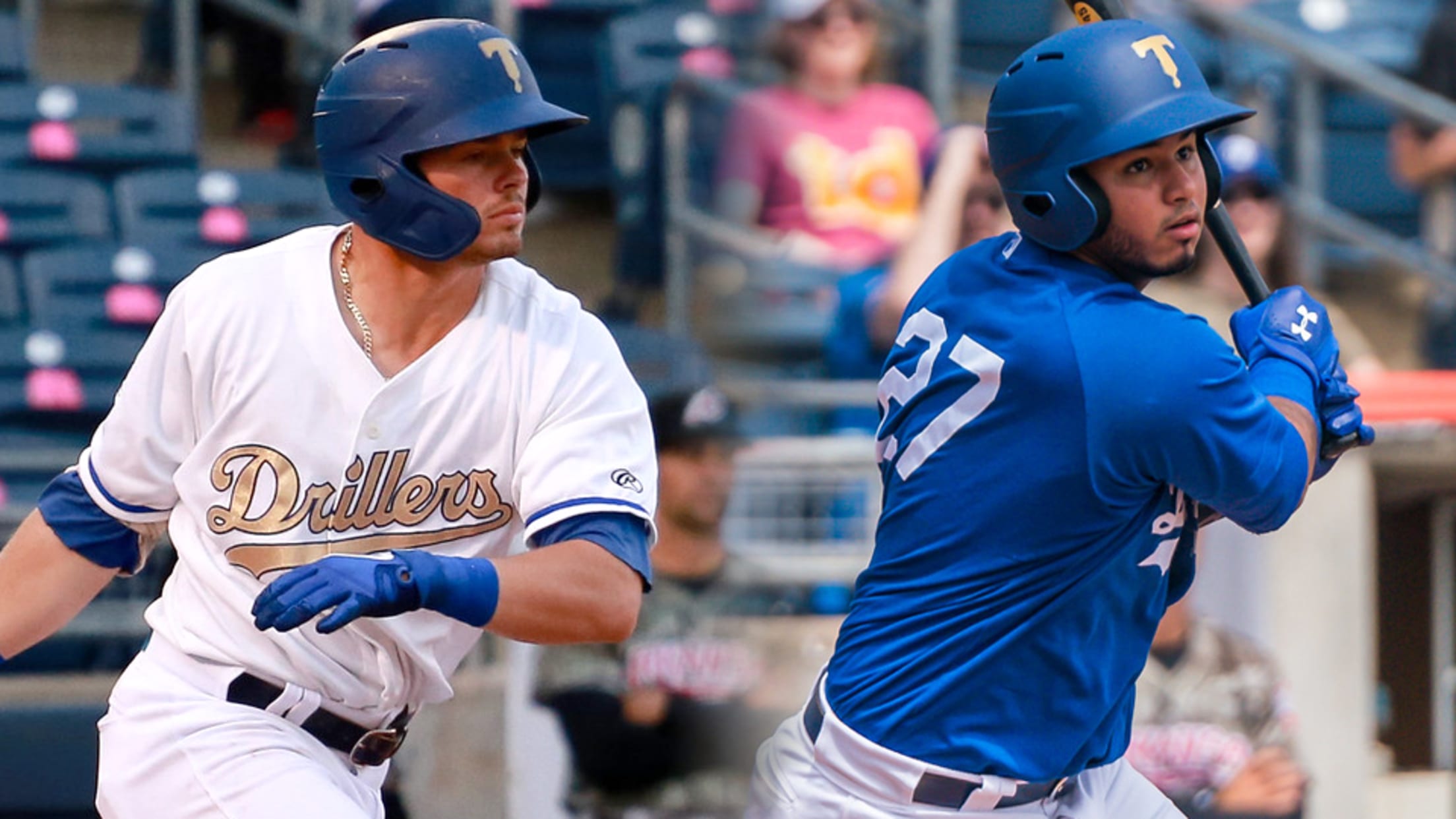 One look at the Texas League All-Star rosters reveals pretty quickly that the North Division has the most loaded of the two on paper. But they still have to play the game on the field.Six Top-100 prospects will represent the North at the Texas League All-Star Game in Tulsa on
Texas notes: Fraley not a fan of stats
Mariners No. 14 prospect thriving without checking box scores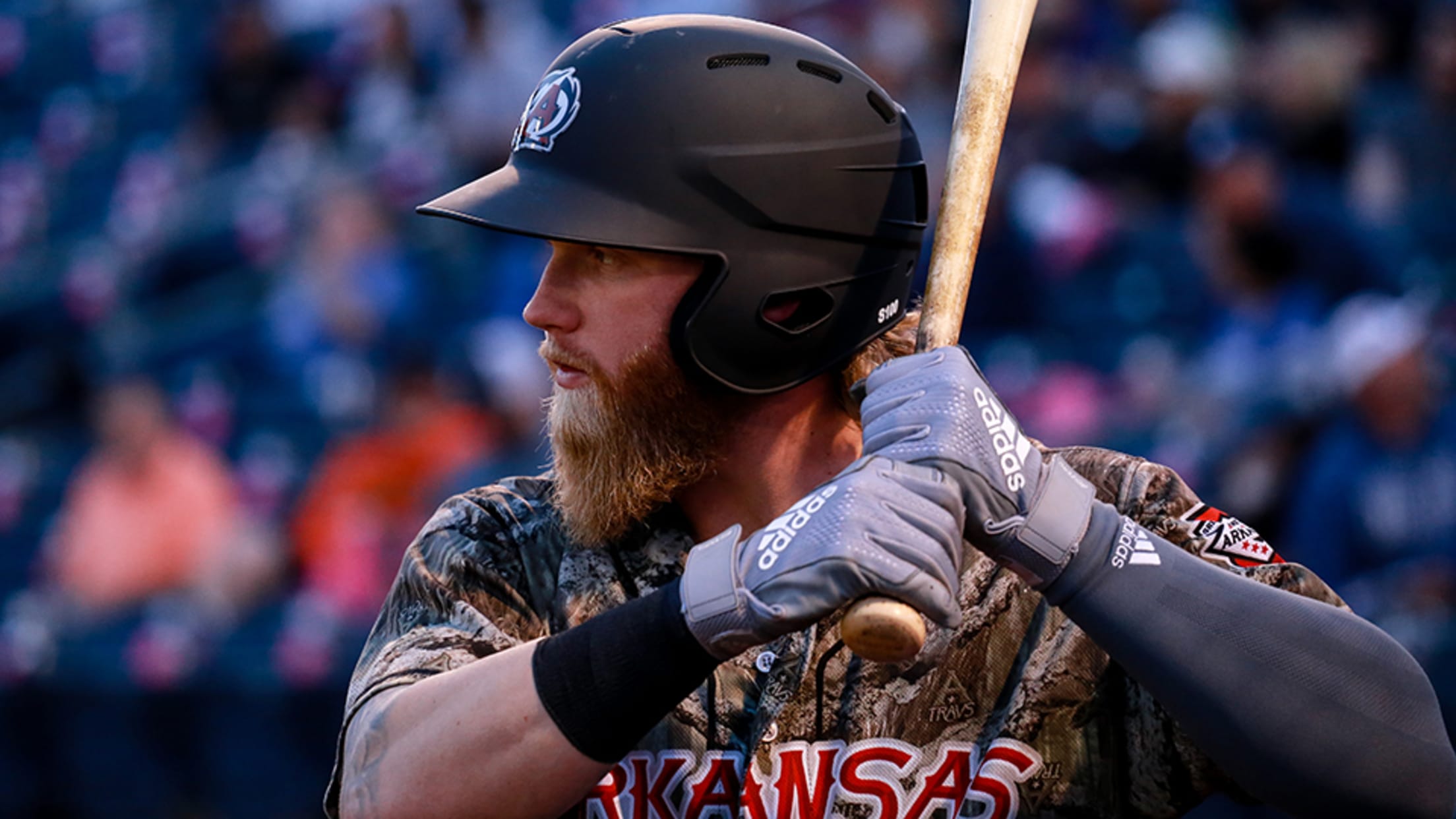 Before starting a recent interview, Jake Fraley makes one thing clear: he doesn't care about his statistics.He doesn't look at them and he certainly doesn't want to be asked about them.
Travs Clinch First Half Division Title
Travs sweep four game series in Tulsa to punch playoff ticket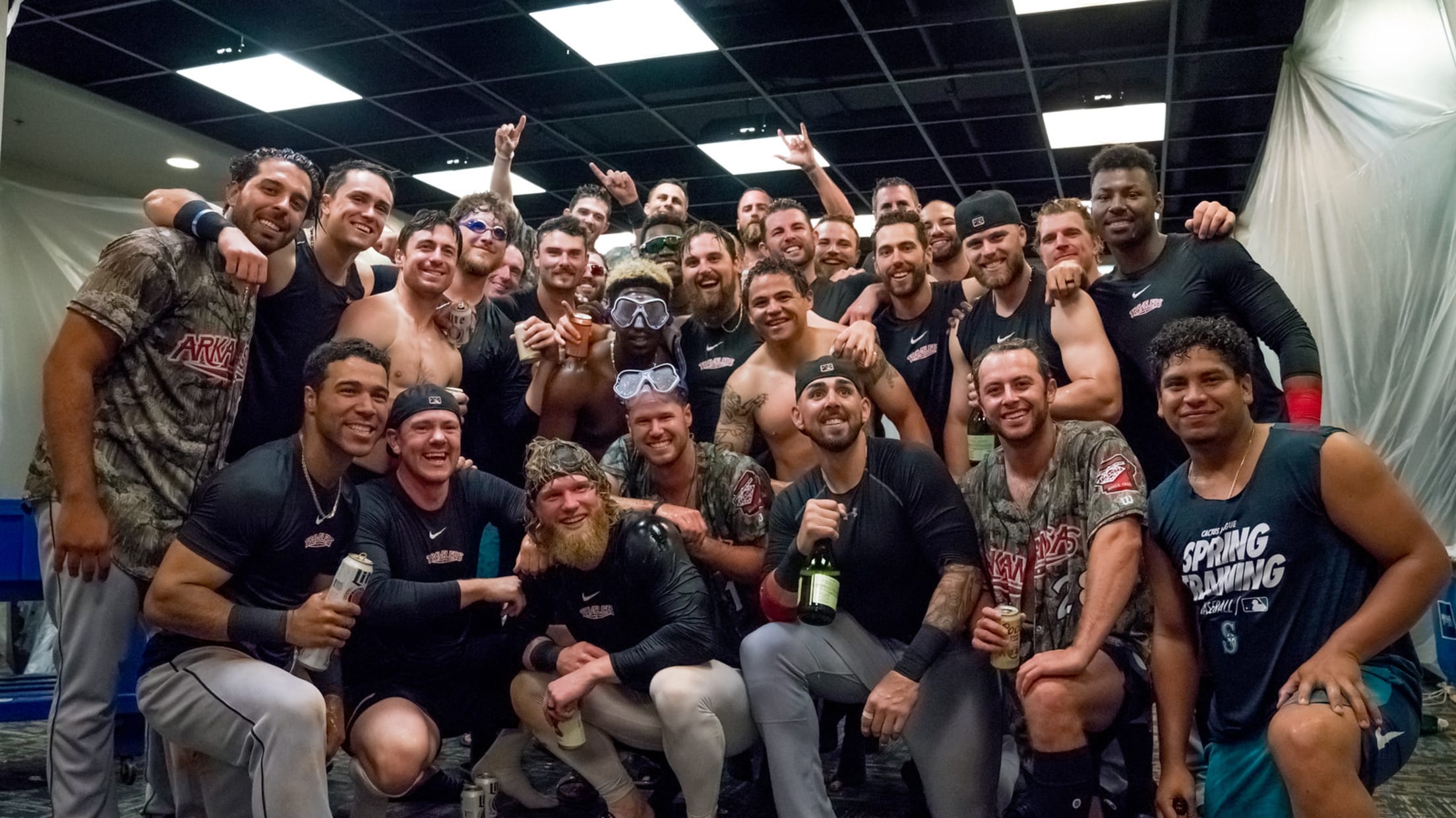 Tulsa, OK-The Arkansas Travelers are the first half champions of the Texas League's North Division as they defeated the Tulsa Drillers, 11-7 on Sunday afternoon to lock up the title. It is the second straight season for the Travs to win the first half division crown and the first time
MiLB announces May Uncle Ray's Players of the Month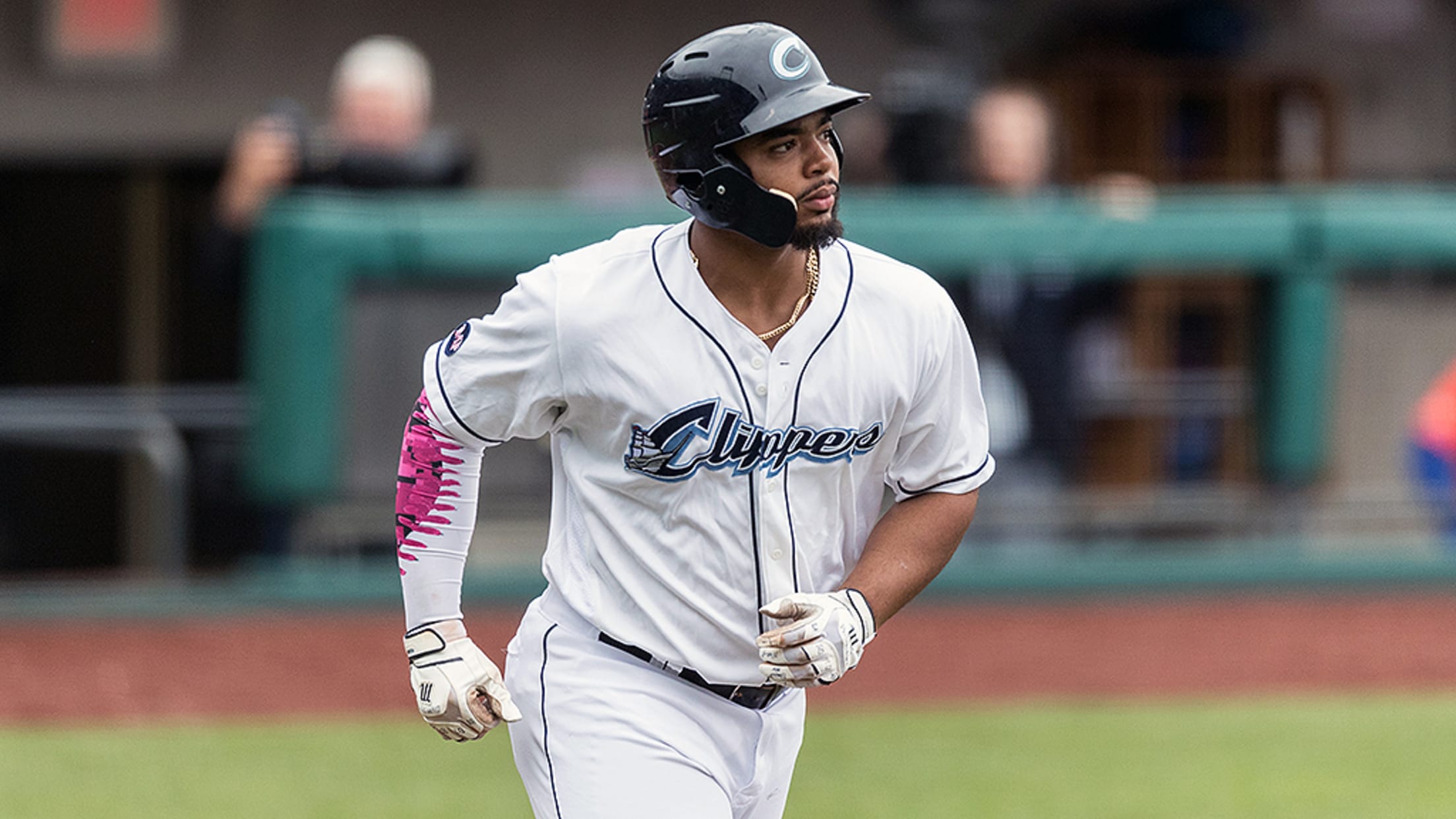 ST. PETERSBURG, Fla. -- Minor League Baseball today announced the Uncle Ray's Player of the Month Award winners for each of the 10 leagues for the month of May. In recognition of the honor, each winner will receive an award from Minor League Baseball and Uncle Ray's, the "Official Potato
Fraley is TL Player of the Month for May
Sensational month nets Uncle Ray's Award for Travs outfielder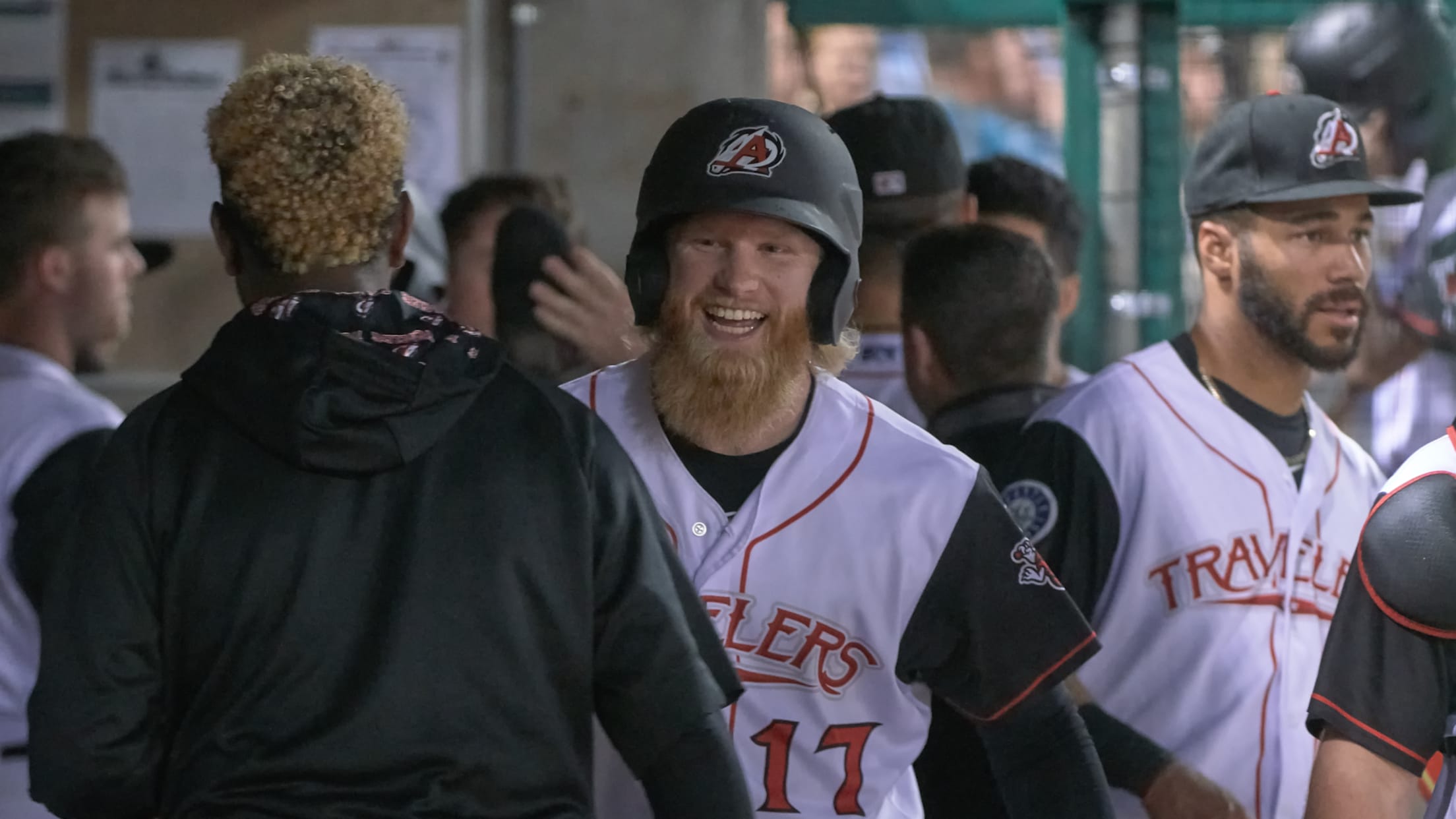 Arkansas Travelers outfielder Jake Fraley has been selected as the Uncle Ray's Texas League Player of the Month for May. Fraley played in 26 games during the month, putting up a slash line of .371/.440/.639 with eight doubles, six homers, 19 runs scored, 26 runs batted in and six stolen
Fraley Takes Home League Weekly Award
Outfielder is the first Travs position player honored in 2019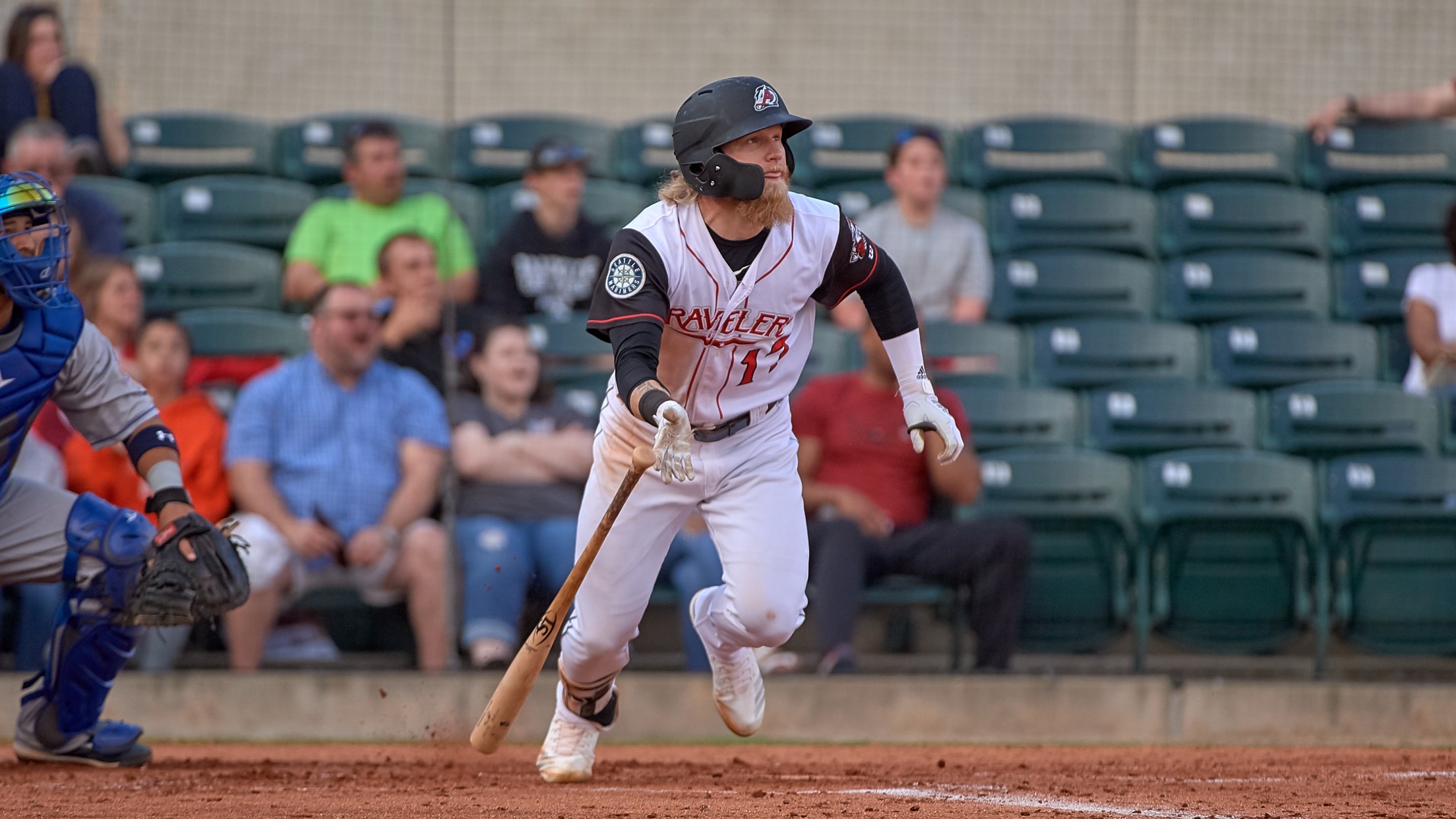 Arkansas Travelers outfielder Jake Fraley was named Texas League Player of the Week for May 27-June 2. Fraley went 11-25 for the week with a slash line of .440/.481/.920. He belted three homeruns and three doubles while driving in 13, scoring eight and stealing two bases. Over the past week,
Twins' Larnach takes home weekly honor
No. 5 prospect went 10-for-20 with two home runs for Fort Myers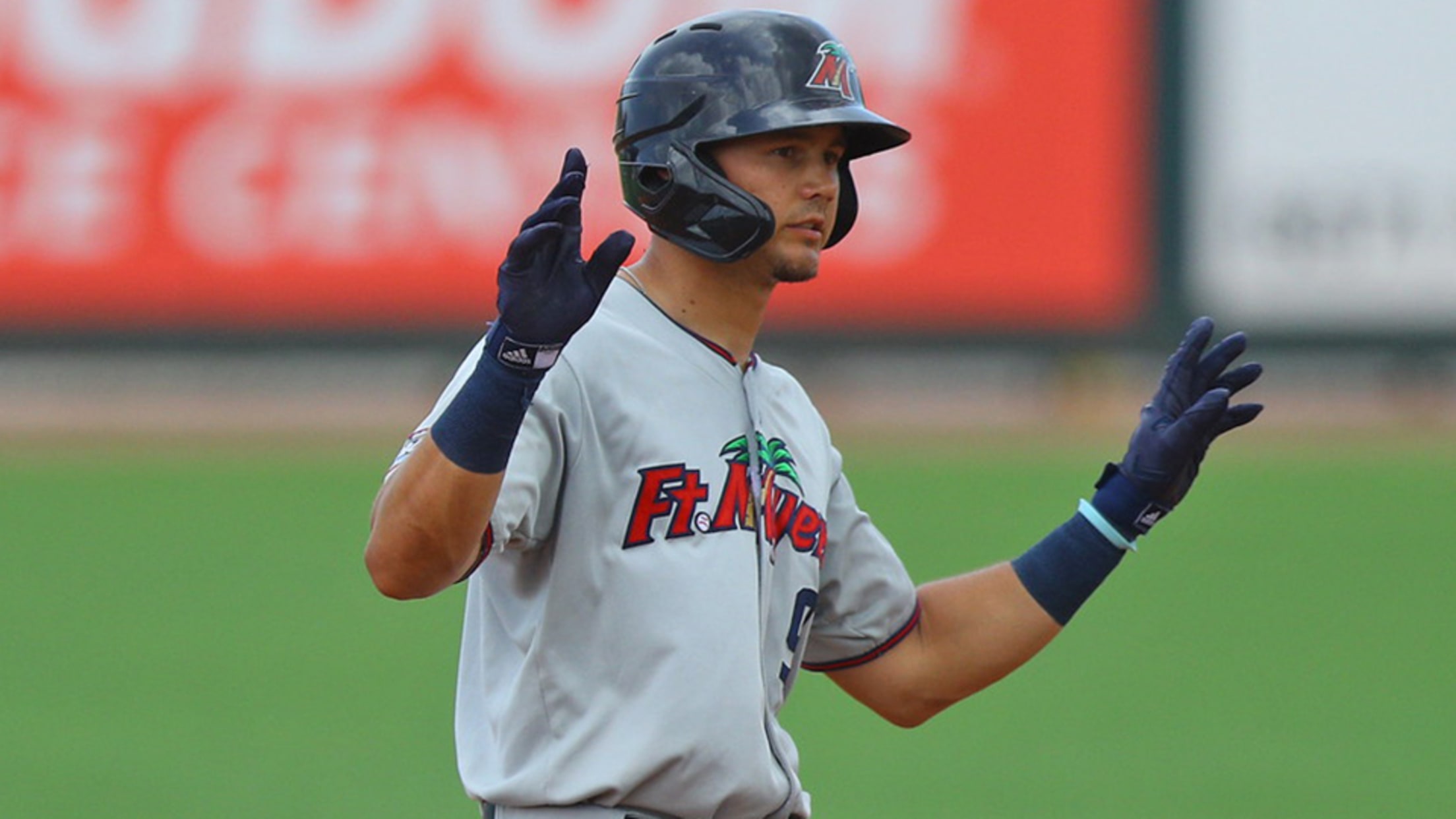 Three hundred and sixty four days ago, Trevor Larnach heard his name called as the 20th overall pick in the 2018 Draft as the Twins' first-round selection. Now, he's backing up Minnesota's hopes for him at Class A Advanced Fort Myers. The Twins' No. 5 prospect has been named Florida
Prospect Roundup: Games of June 2
Astros' Hansen posts more zeros; Dodgers' Rios homers twice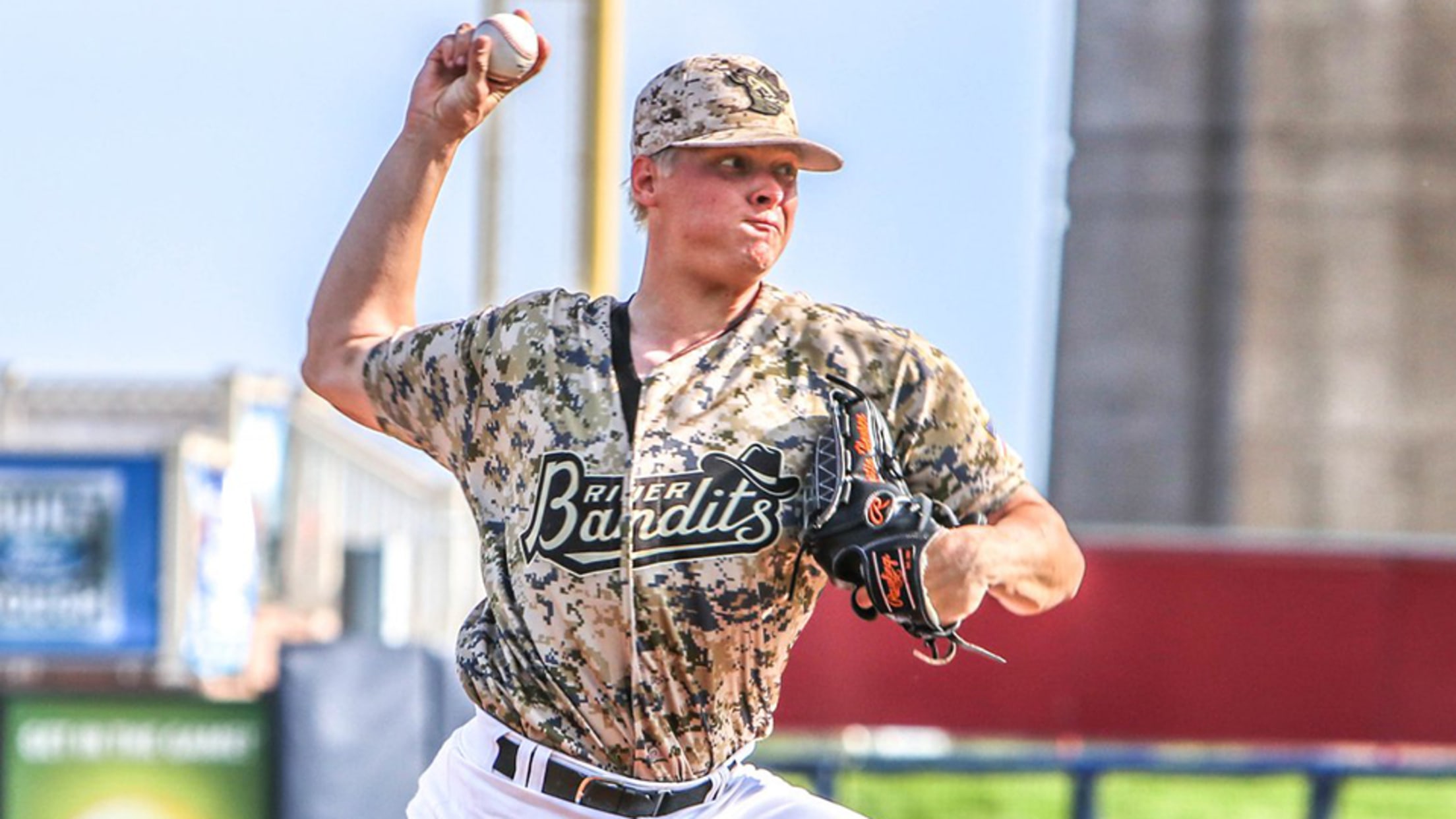 Astros RHP Austin Hansen, Class A Quad Cities: 6 IP, 0 R, 2 H, 1 BB, 6 K -- Hansen continued his incredible scoreless streak with six strong innings in the River Bandits' 2-1 win over Burlington. The 22-year-old hasn't allowed a run in 33 2/3 innings since April 16. In
Travs Topple Tulsa and Avoid Sweep
Arkansas breaks tie in the sixth and then puts up huge seventh inning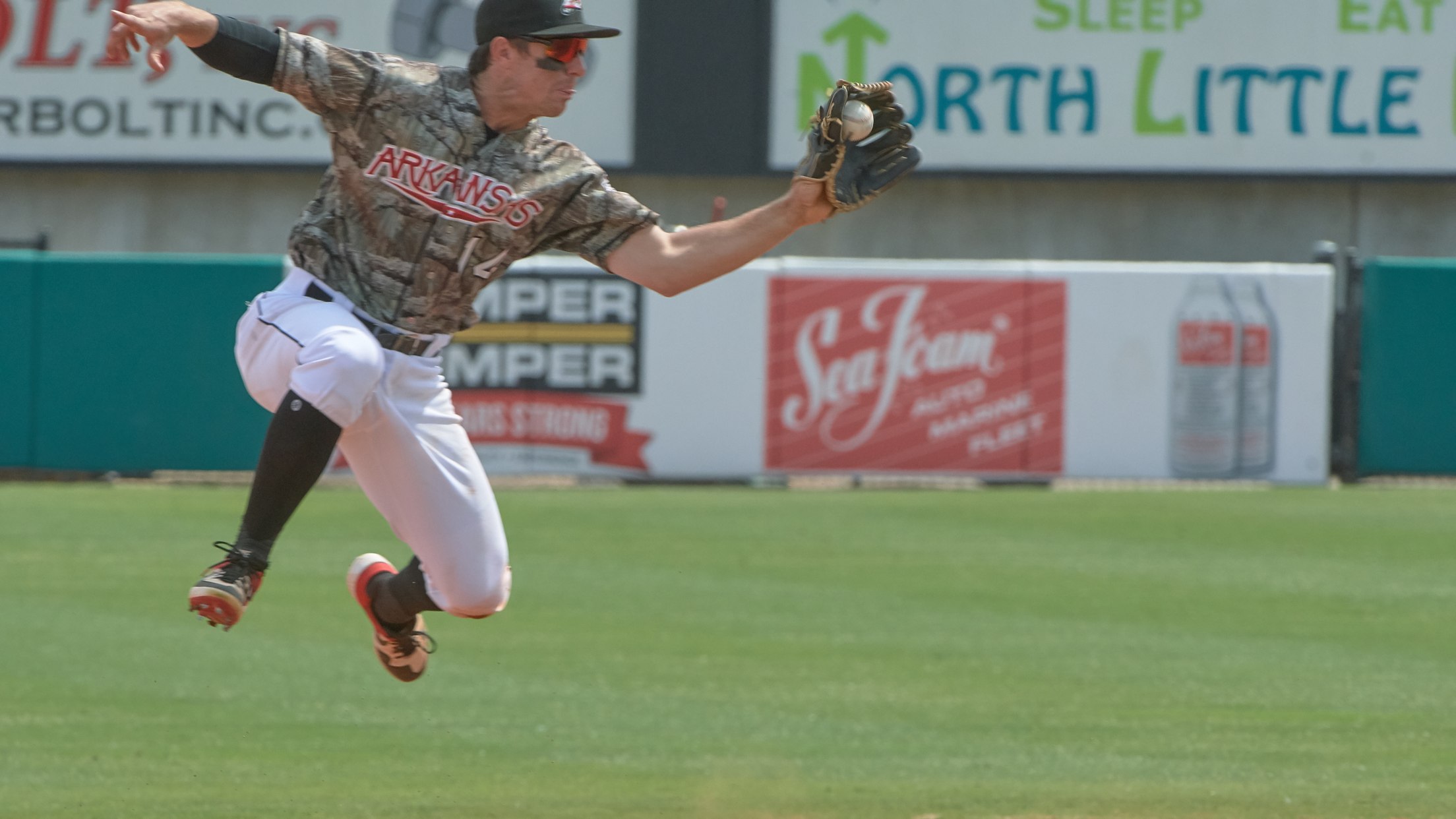 North Little Rock, AR-The Arkansas Travelers avoided a sweep at the hands of the Tulsa Drillers with a 10-3 win on Sunday afternoon at Dickey-Stephens Park. With the win, the Travs now lead the first half division race by 6.5 games with just 14 left to play. Both teams were
Drillers Rally to Stun Travs
Tulsa comes back from five down in the eighth inning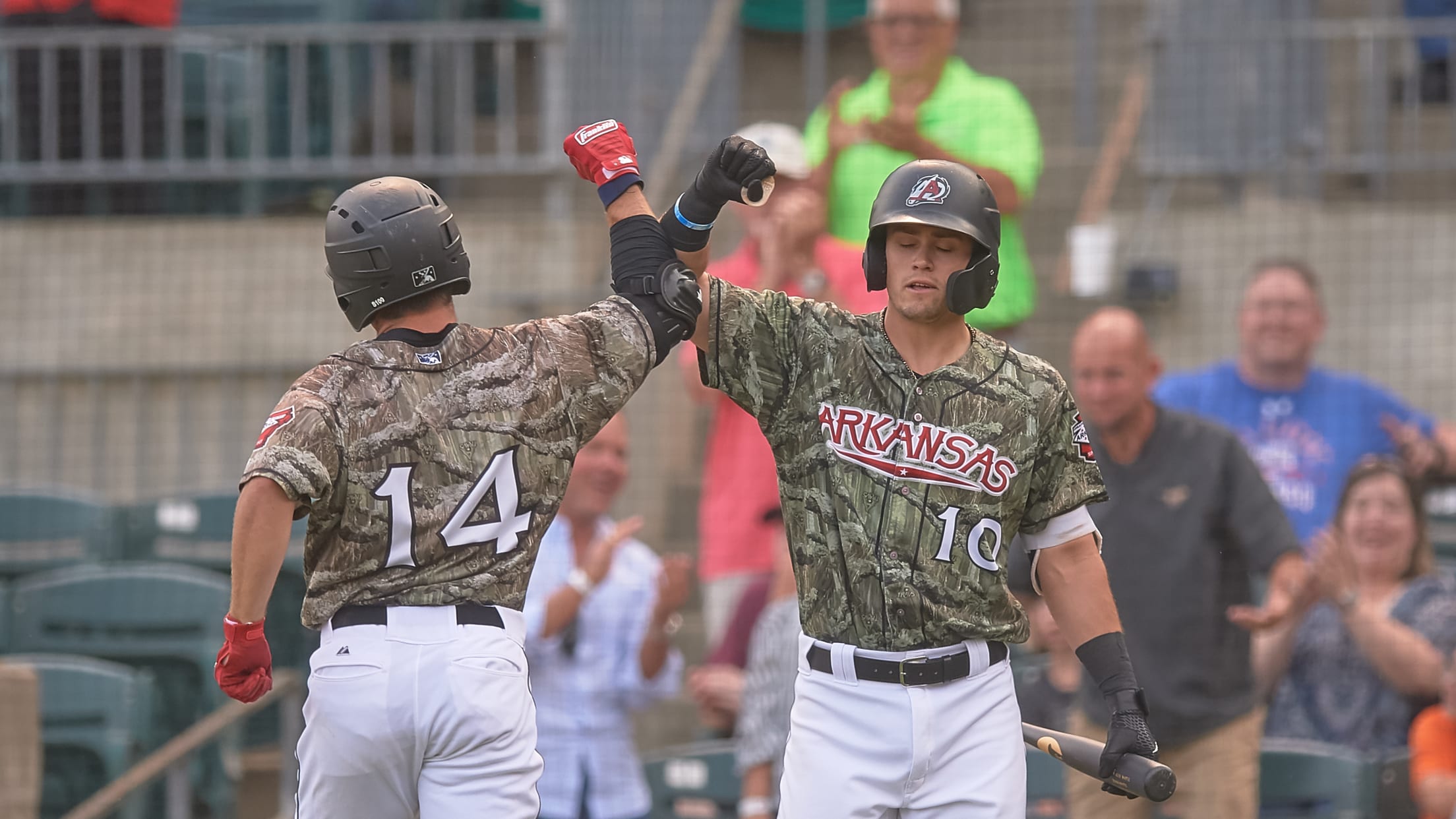 North Little Rock, AR-A five-run lead going into the eighth innings was not enough as the Arkansas Travelers dropped a stunning decision to the Tulsa Drillers, 6-5, on Friday night at Dickey-Stephens Park in front of a crowd of 6,327. Cody Thomas lined a grand slam to right field with
Fraley Led Offense Helps Travs Sweep Twinbill
Travs score 17 runs over the two games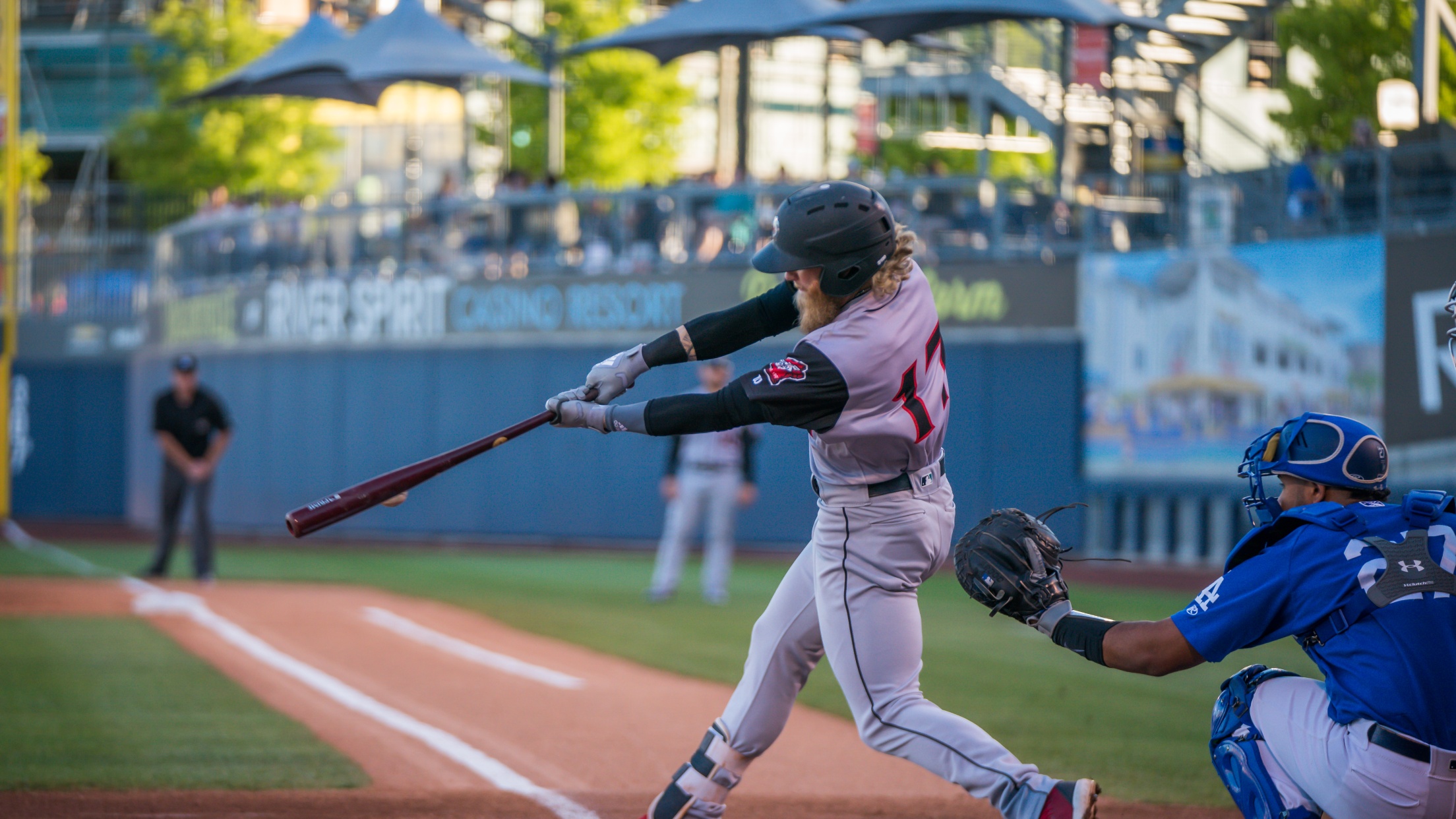 Springdale, AR-For the second time in the past eight days, the Arkansas Travelers swept a doubleheader from the Northwest Arkansas Naturals, winning by final scores of 7-4 and 10-7 on Thursday night. The victories combined with two losses by Tulsa at Springfield push the Travs lead in the division to
Travs Down Cards To Take Series
Arkansas improves to 32-16 with the victory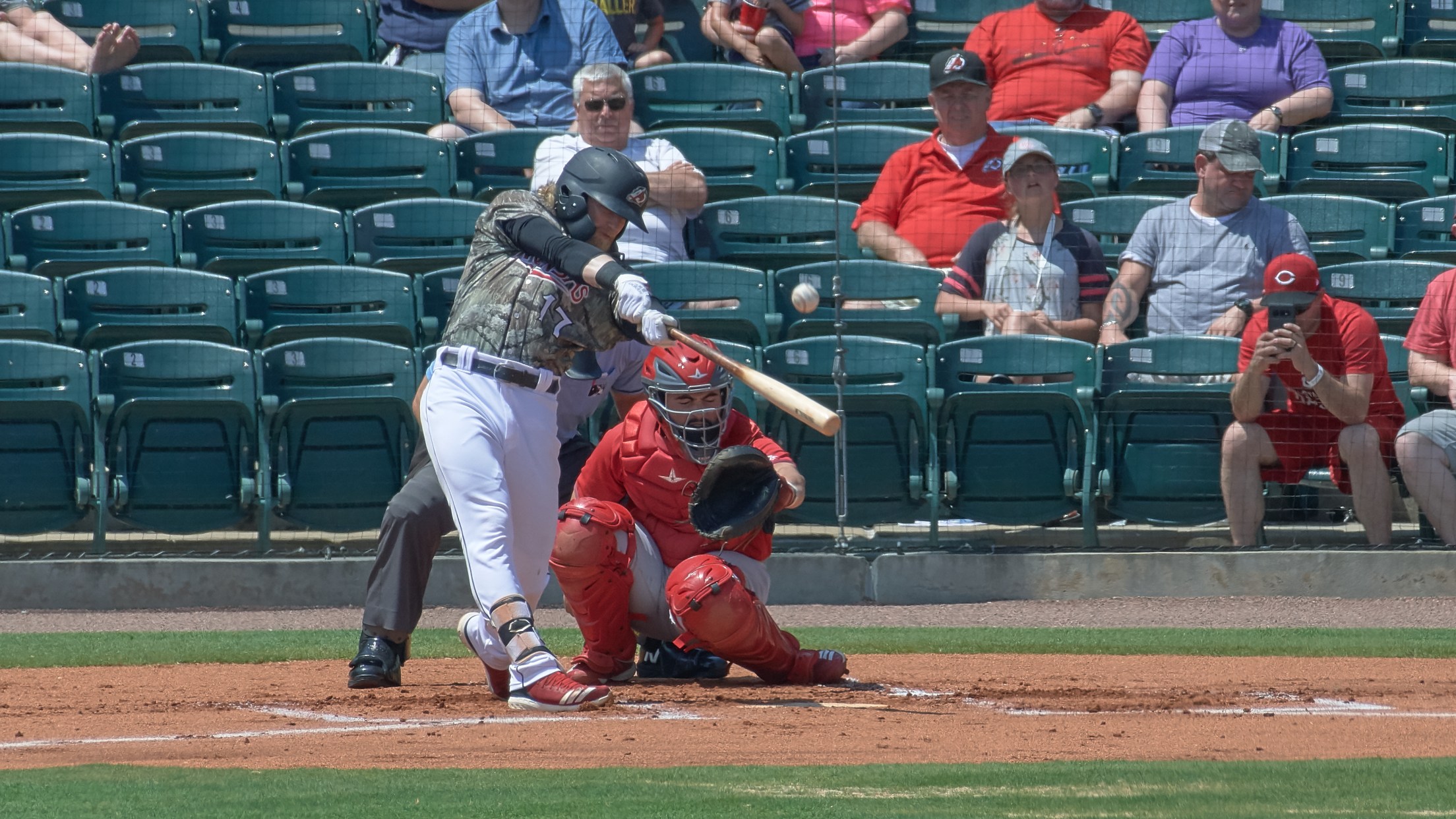 North Little Rock, AR-The Arkansas Travelers bounced back into the win column with a 6-3 triumph over the Springfield Cardinals on Sunday afternoon at Dickey-Stephens Park. Trailing by three runs, the Travs scored three times in the fifth inning to retake the lead and held it from there. Justin Dunn
Win Streak Hits 6 with Doubleheader Sweep
Travs broom Naturals thanks to a pair of walk-off win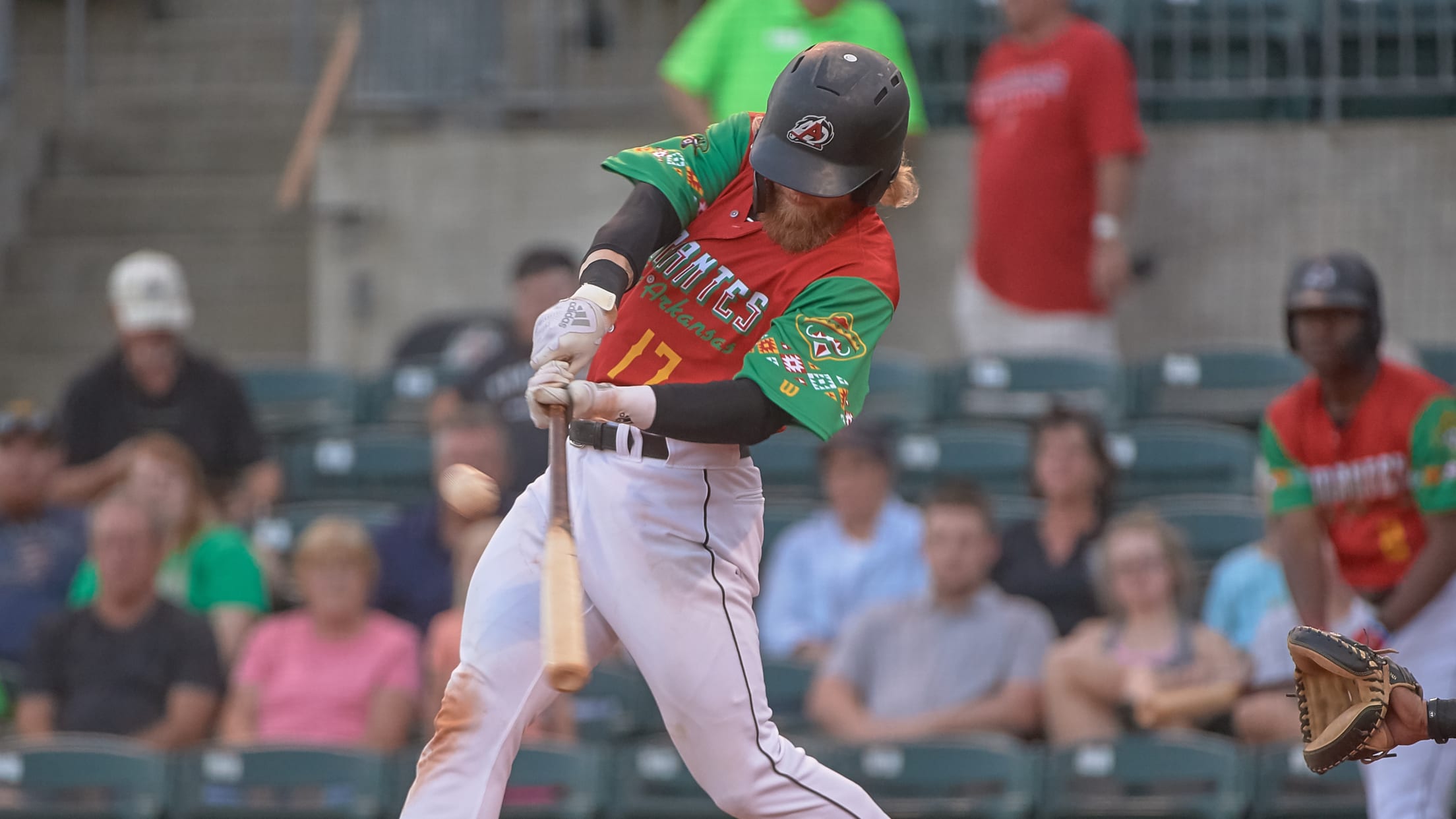 North Little Rock, AR-Two walk-off wins gave the Arkansas Travelers a doubleheader sweep and a sweep of the three game series against the NW Arkansas Naturals. Game one was a 5-4 final with game two going to the Travs, 3-2, in front of a crowd of 4,720 on Wednesday night
Travs Fend Off Naturals; Win Fourth Straight
Arkansas moves to a season-best 12 games over .500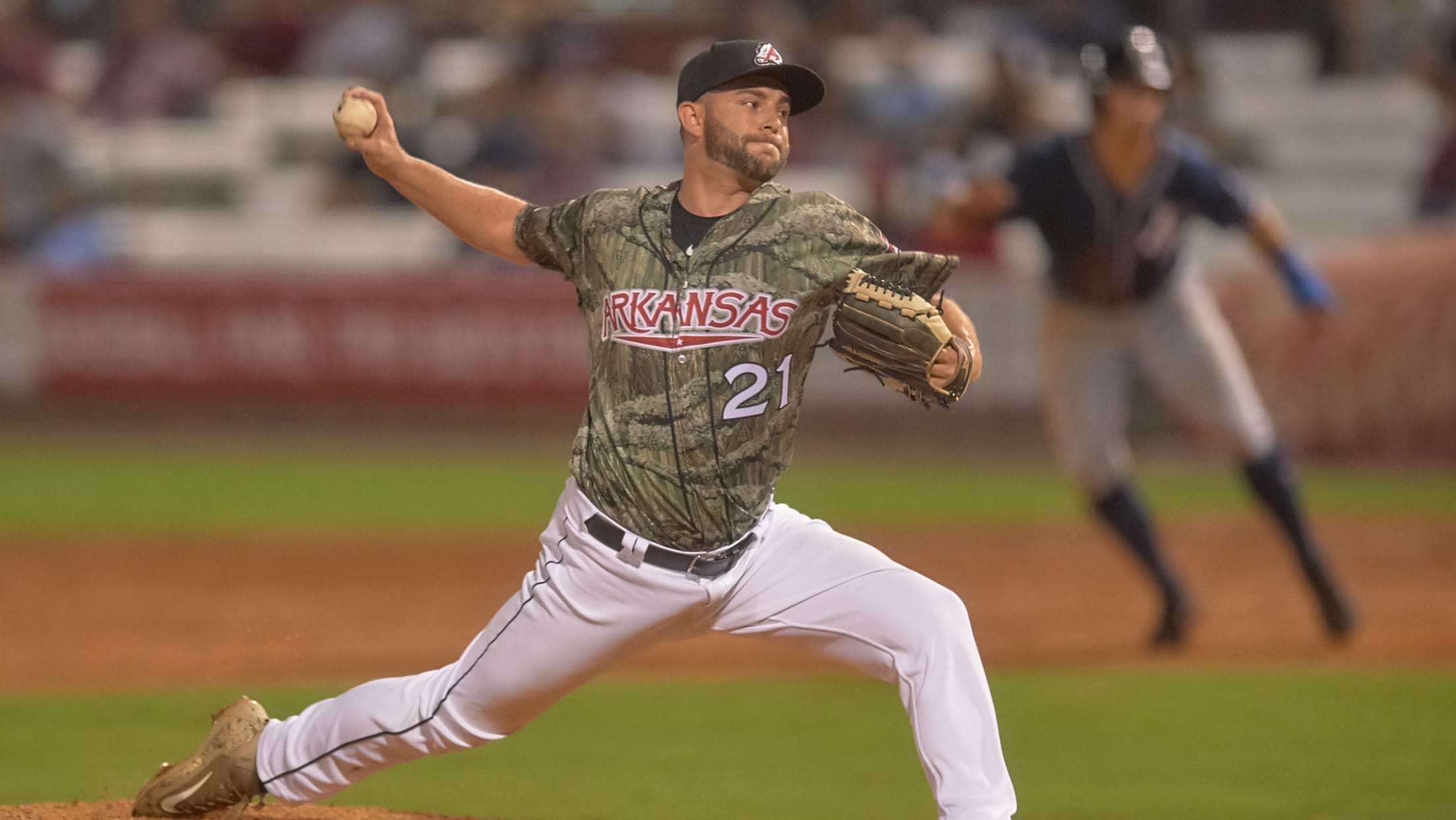 North Little Rock, AR-The Arkansas Travelers matched their season-high with a fourth straight win taking down the NW Arkansas Naturals, 4-3, on Monday night. Zac Grotz pitched 3.2 scoreless innings out of the bullpen with six strikeouts to earn his first win of the season. Jordan Cowan had two hits
Travs Trip Tulsa in Ten
Arkansas wins extra inning game to even series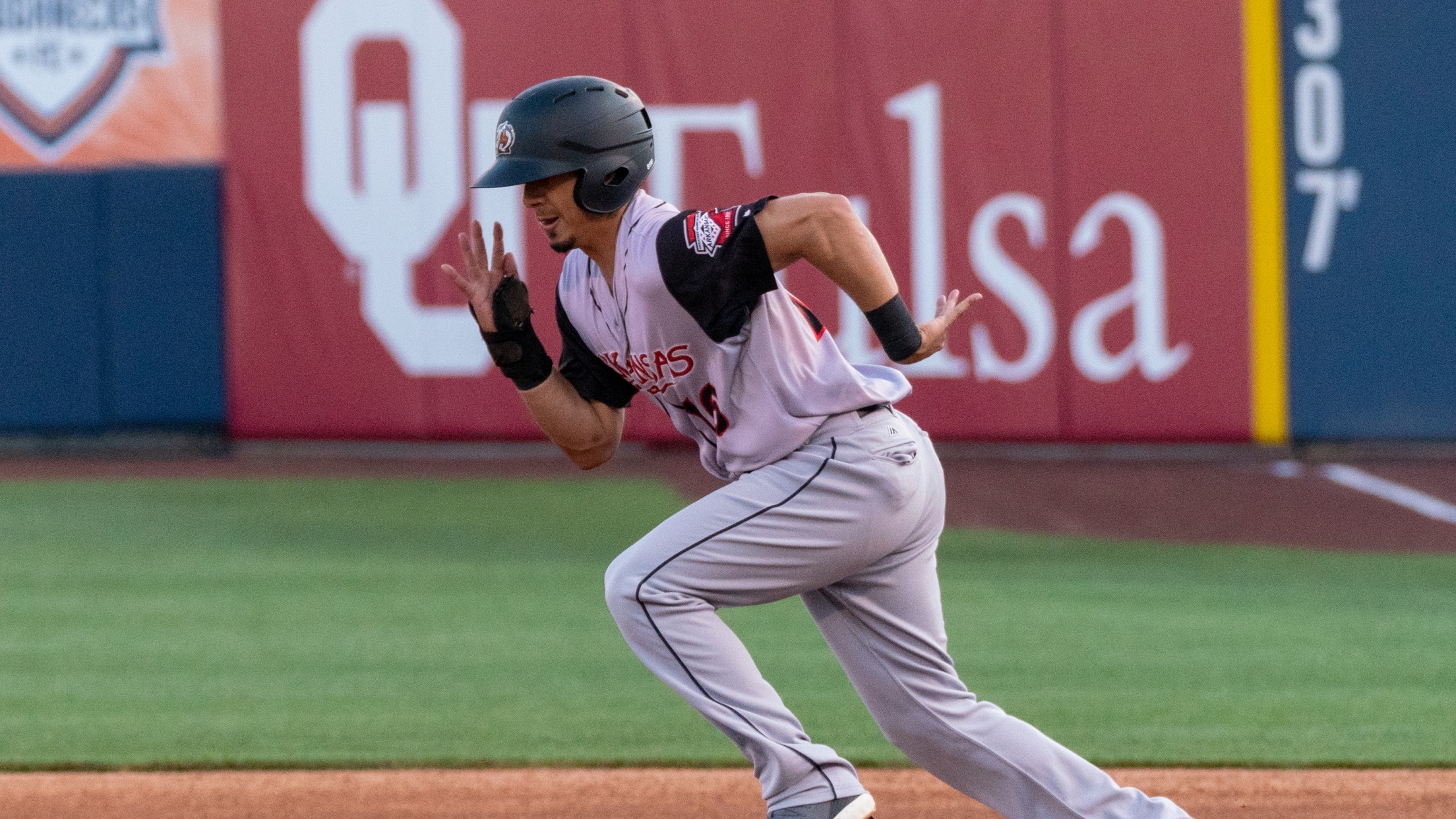 Tulsa, OK-The Arkansas Travelers stunned the Tulsa Drillers, 5-4, in 10 innings on Friday night. The victory pushed Arkansas' lead back to 3.5 games over Tulsa in the North Division. Both teams led in a back and forth contest that featured 24 combined hits. Logan Taylor made caught the final
Fraley and Travs Rough Up Riders
Jake Fraley homers twice in runaway win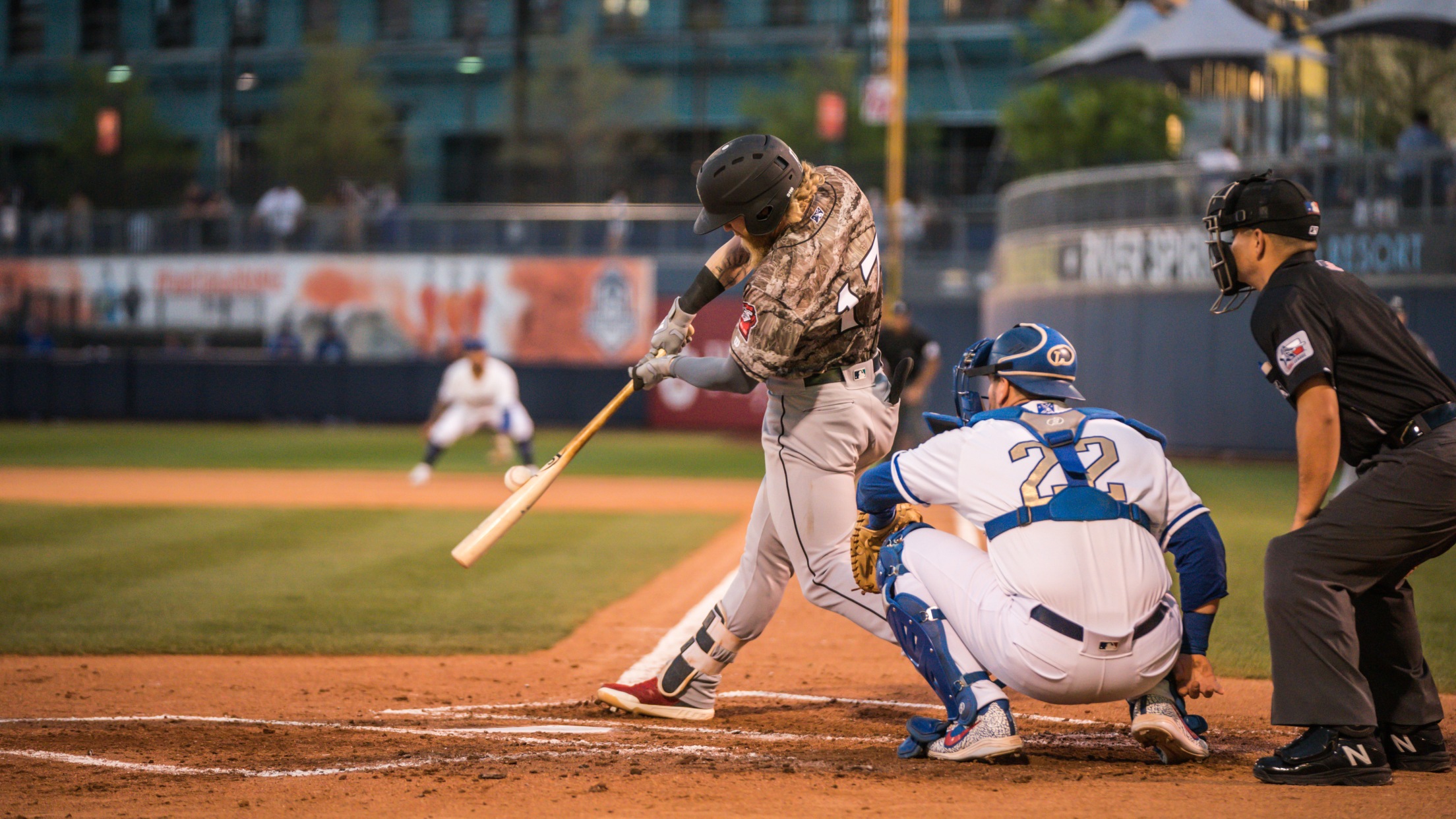 Frisco, TX-Jake Fraley had a career night to lead an all-around spectacular performance by the Arkansas Travelers in a 13-2 win over the Frisco RoughRiders on Thursday night. Fraley went 4-5 with two homers and four runs batted in on the night. It was his first two homerun game as
Fraley launches two homers for Arkansas
Seattle's No. 14 prospect collects four hits, reaches five times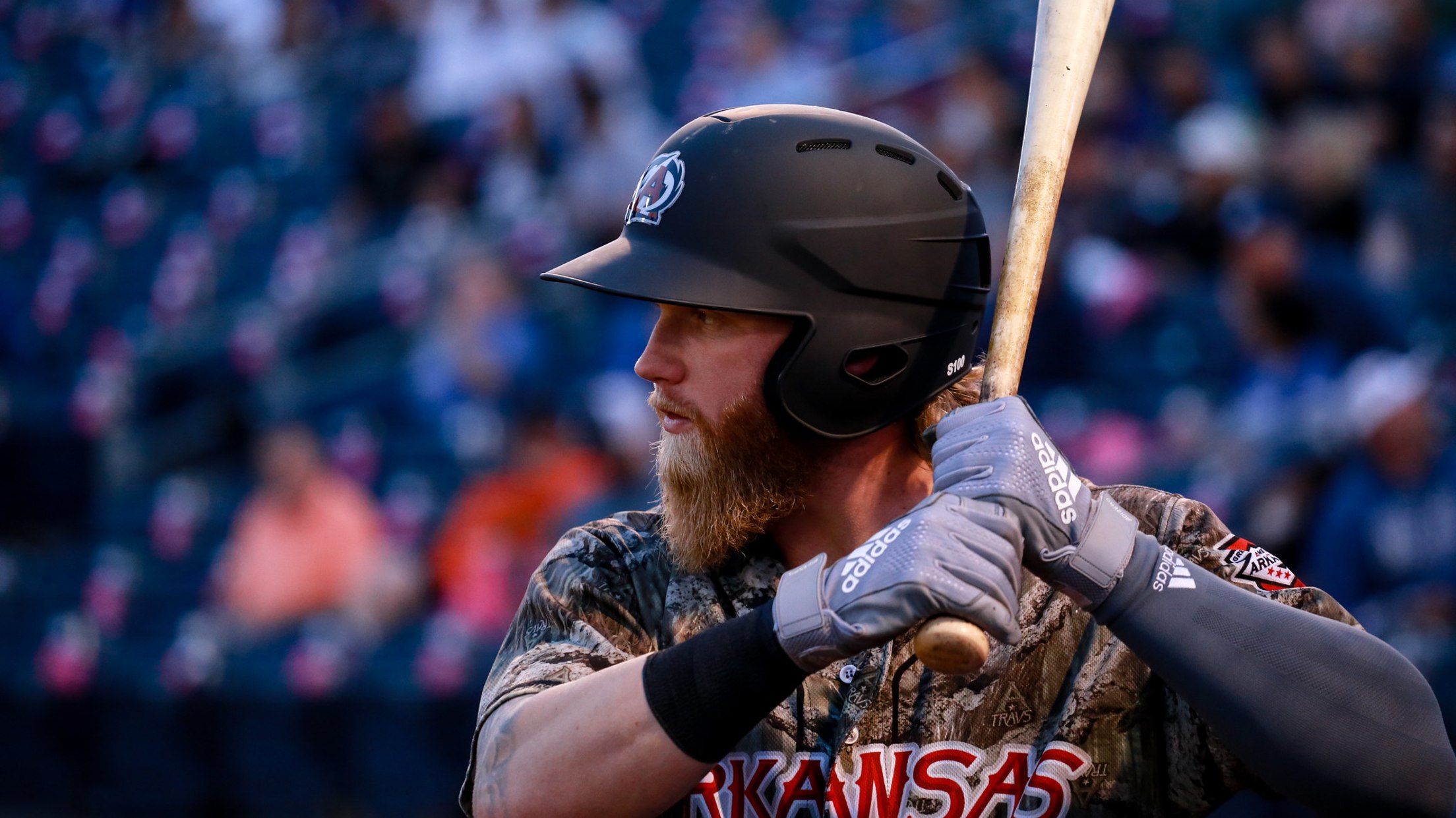 Known more for his strong glove and speed, Jake Fraley is now seeing his power emerge early this season.The 14th-ranked Seattle prospect collected a career-best two homers on a 4-for-5 night with four RBIs and three runs scored as Double-A Arkansas topped Frisco, 13-2, on Thursday night at Dr Pepper Ballpark.
Travs Top Poodles, 4-2 on Sunday
Arkansas scores four runs on just six hits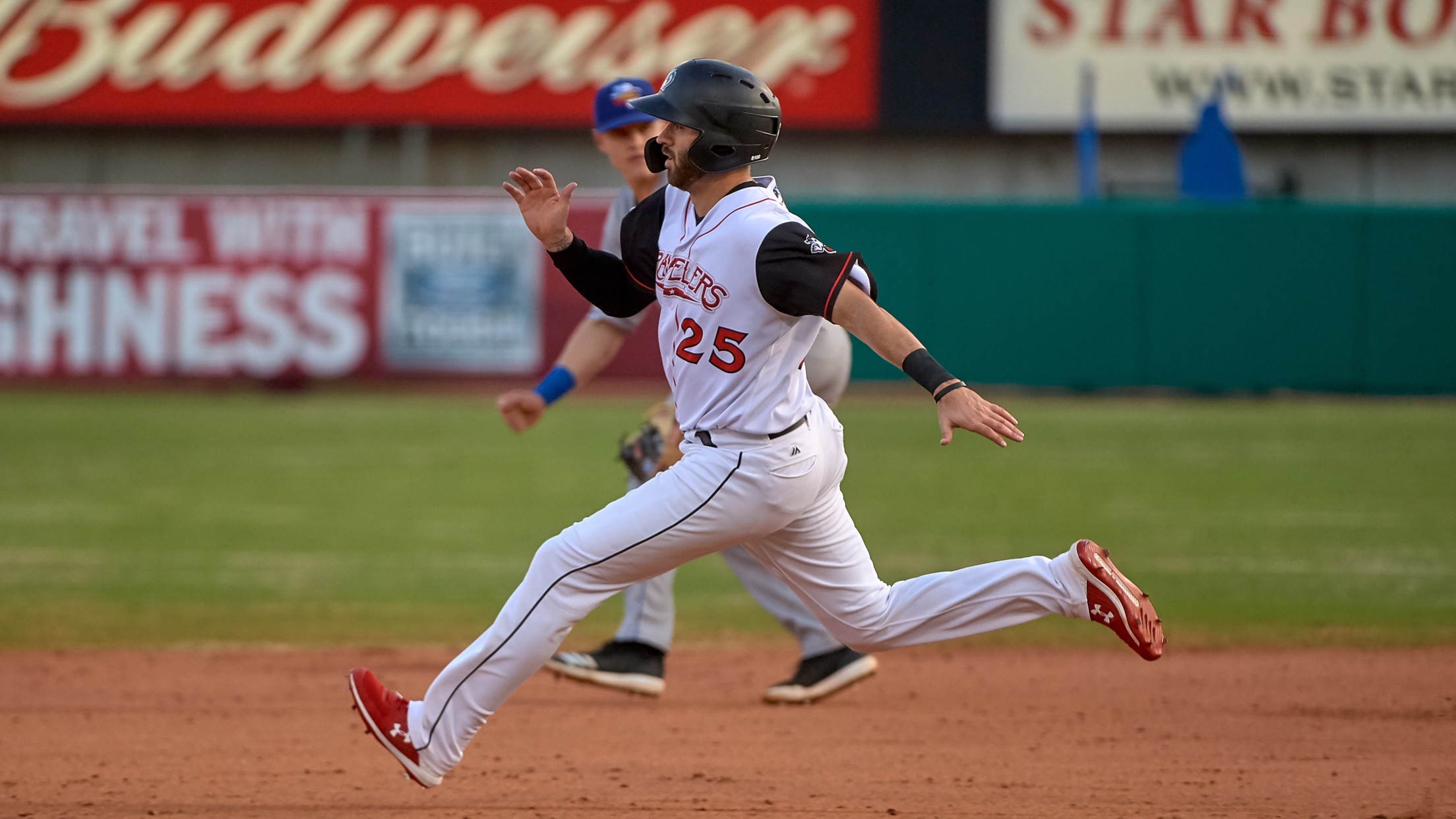 North Little Rock, AR-The Arkansas Travelers made it consecutive victories with a 4-2 win over the Amarillo Sod Poodles on Sunday afternoon at Dickey-Stephens Park in front of a crowd of 5,012. Four Trav pitchers, none working more than three innings combined to keep the Poodle offense down. Arkansas took
Seven-run First Carries Travs to Win
Darren McCaughan earns his first Double-A win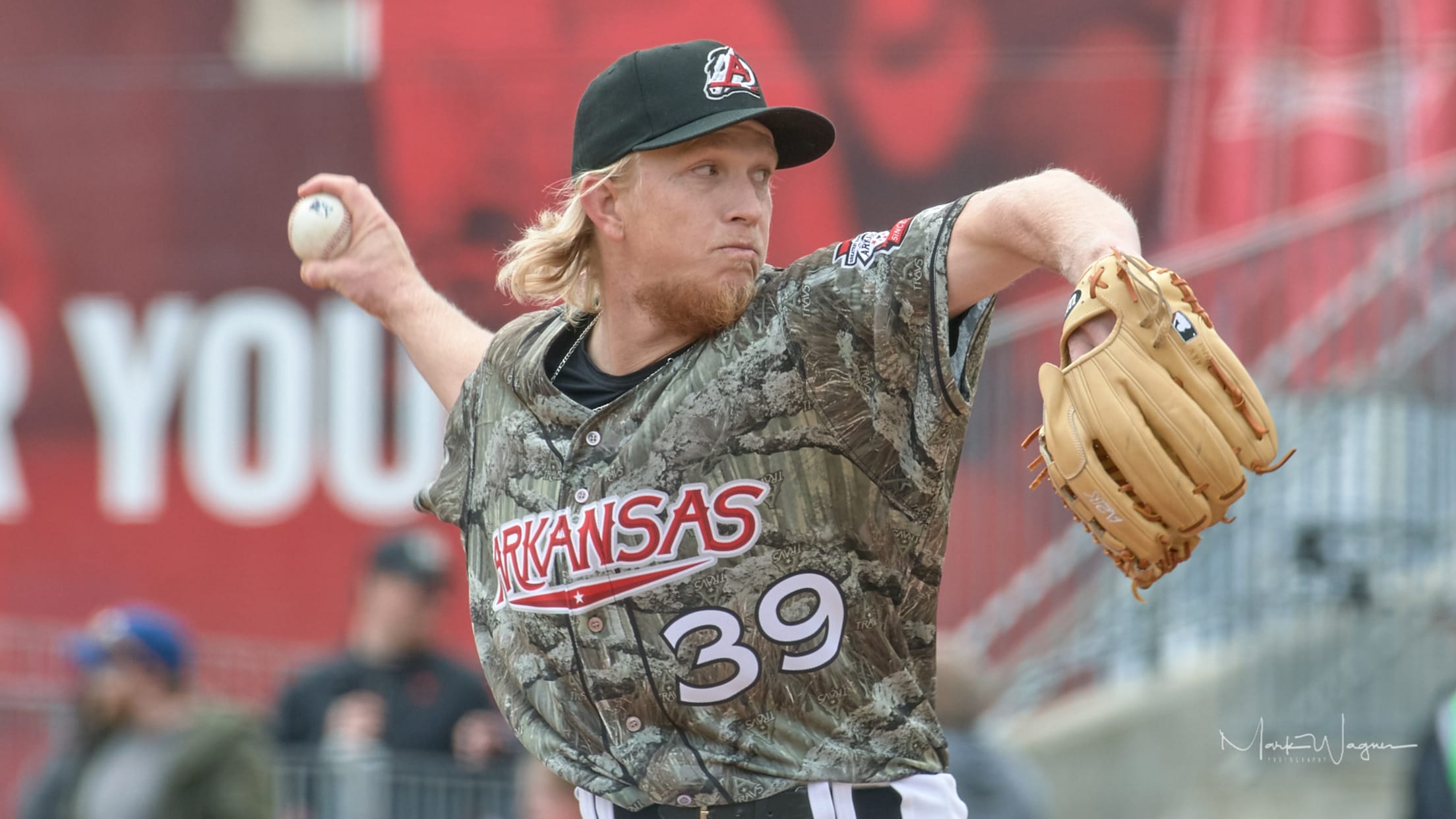 North Little Rock, AR-A seven-run first inning allowed the Arkansas Travelers to cruise to an 8-1 victory over the Frisco RoughRiders on Wednesday afternoon in front of 4,126 at Dickey-Stephens Park. Darren McCaughan authored seven strong innings to pick up his first Double-A victory. McCaughan gave up one run on
Travs Survive in Home Opener, 9-8
Arkansas is off to a 7-1 start, their best since 2005.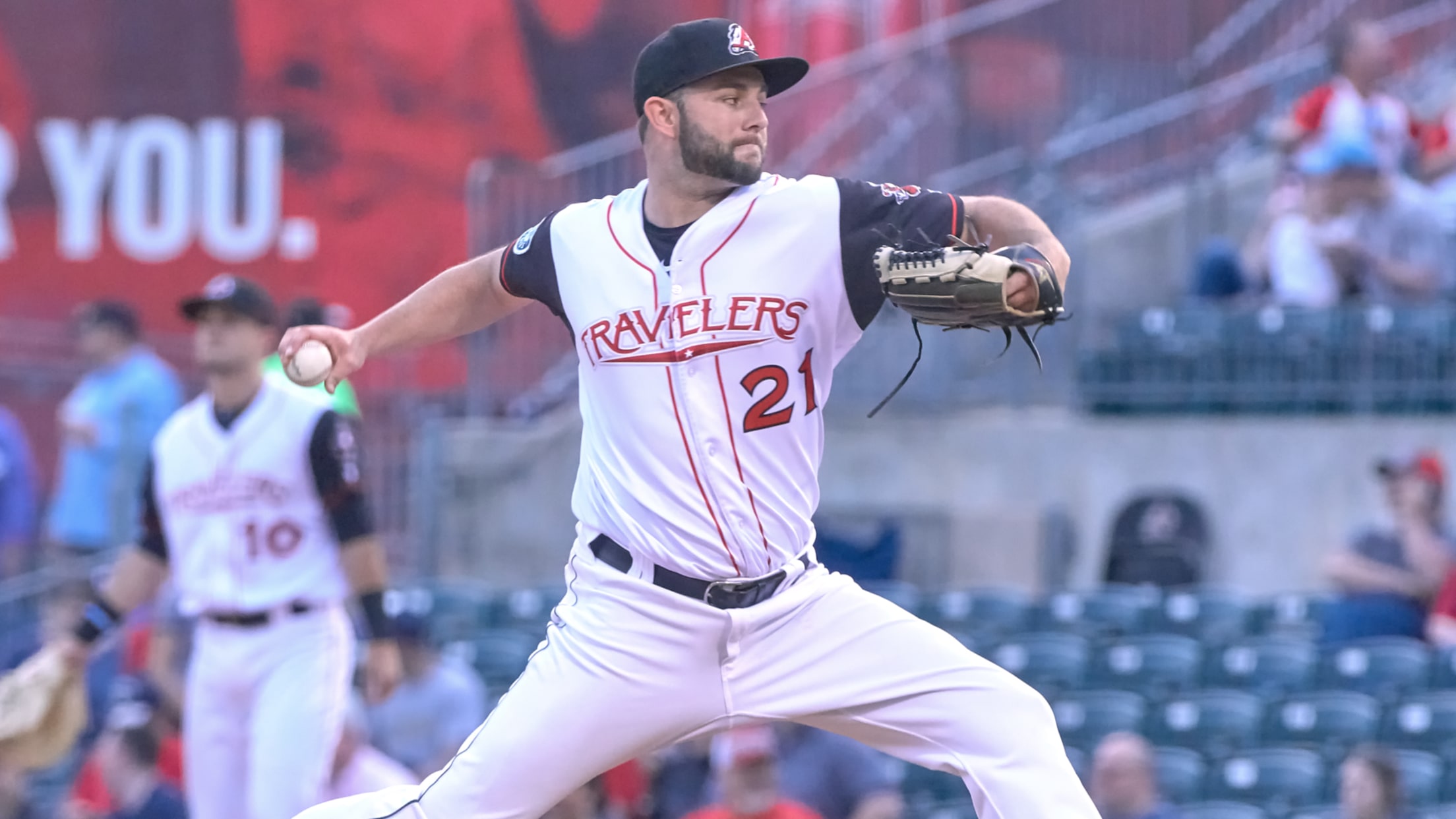 North Little Rock, AR-Racing out to an early lead, the Arkansas Travelers had to hang on but won their home opener over the Tulsa Drillers, 9-8 on Thursday night at Dickey-Stephens Park. The win boosts the Travs to 7-1 on the season, their best start since 2005. Jake Fraley crushed