16 AquaSox Alum Open Season on MLB Rosters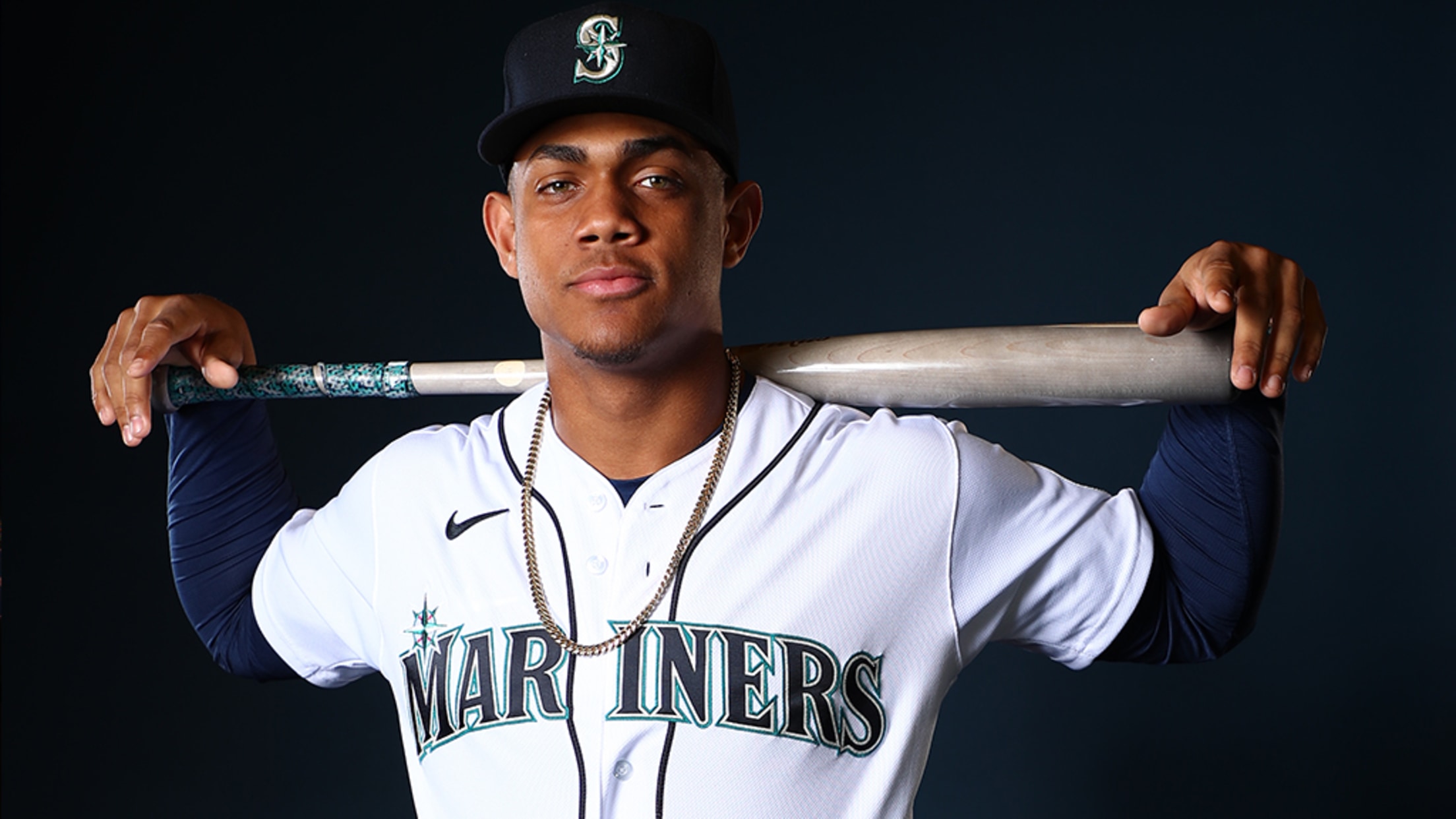 The 2022 MLB season kicked off last weekend with 15 former Everett AquaSox opening the year on big league rosters. Matt Brash (RHP) and Julio Rodriguez (OF) both members of the 2021 Opening Day AquaSox roster made the Mariners this season out of spring training. SEATTLE MARINERS: Matt Brash (2021),
Hudson named Cards' Pitcher of the Year
No. 93 prospect claims top honor; O'Neill grabs award for hitting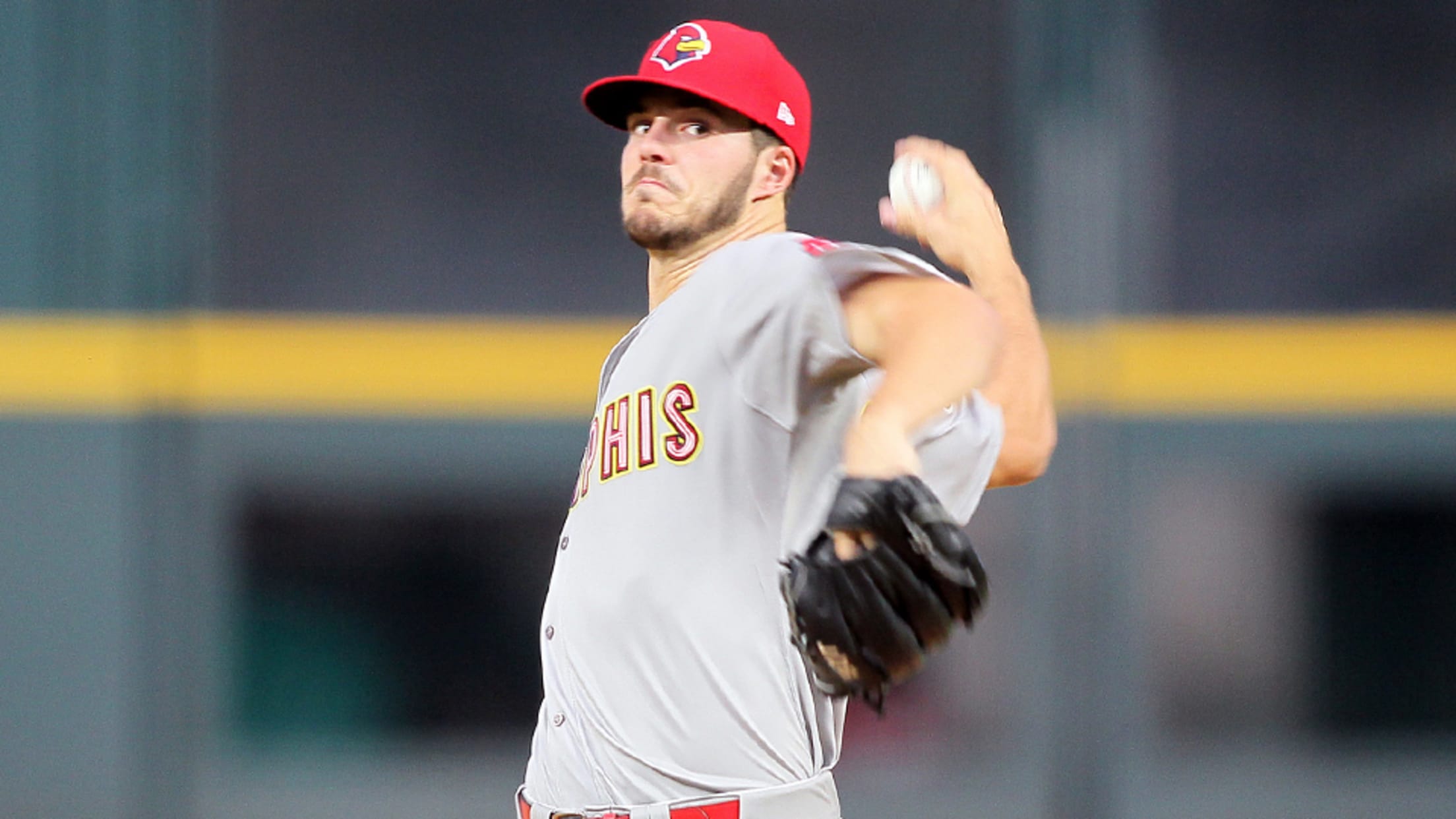 After racking up recognitions all season long, Dakota Hudson has one more award to add to his mantle.The Cardinals' No. 3 prospect was named the organization's Minor League Pitcher of the Year. Outfielder Tyler O'Neill was honored as the top position player.
Fast-rising Gorman leads Cards All-Stars
Third baseman reached full-season level just weeks after Draft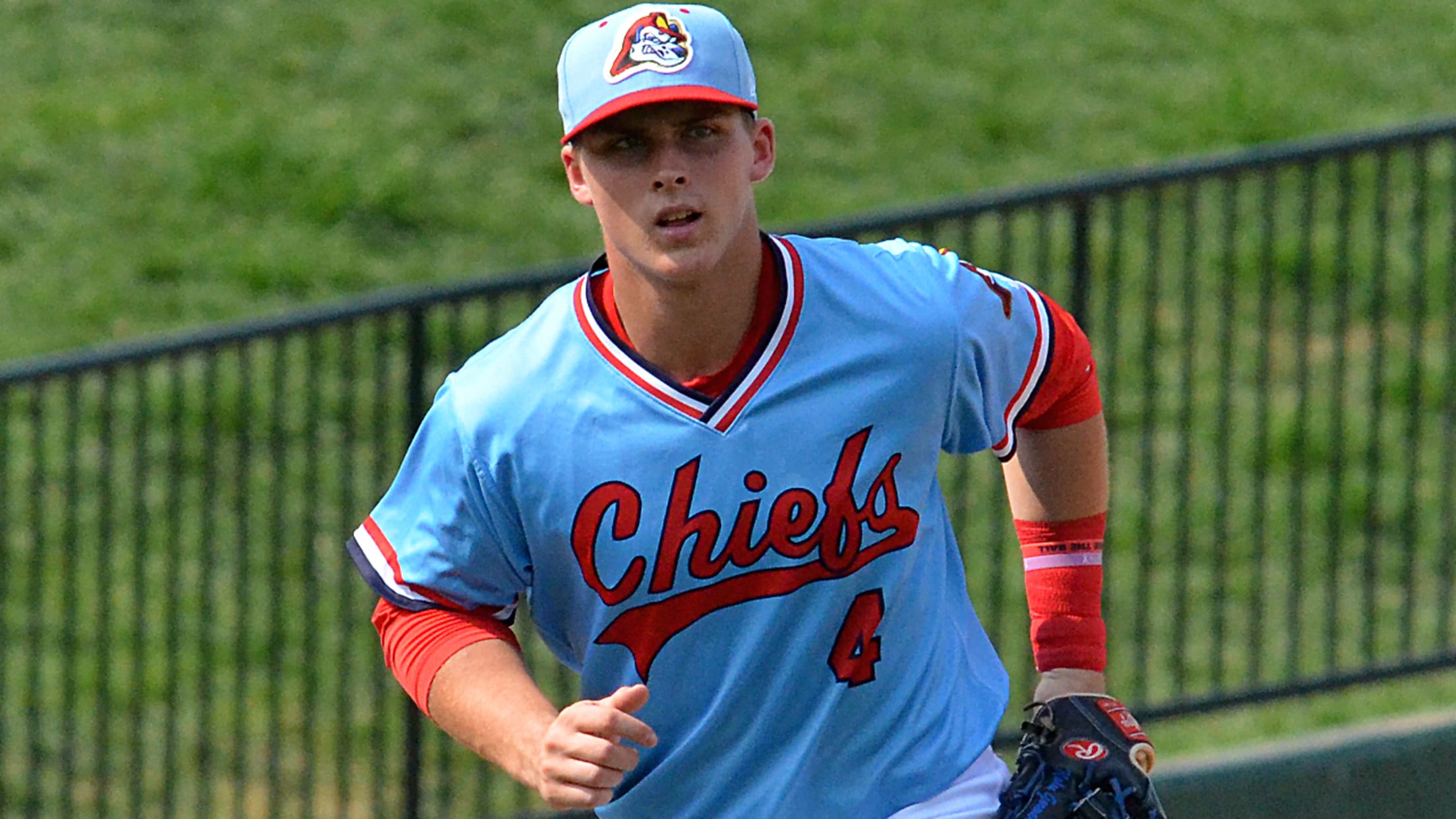 Each offseason, MiLB.com goes position by position across each system and honors the players -- regardless of age or prospect status -- who had the best seasons in their organization. Click here to locate your favorite club.St. Louis barely missed the playoffs this year and already has set about making sure
2018 All-Pacific Coast League team announced
12-man roster highlighted by MLB Pipeline Top 100 prospects Luis Urias (No. 22), Alex Verdugo (No. 28) and Tyler O'Neill (No. 47)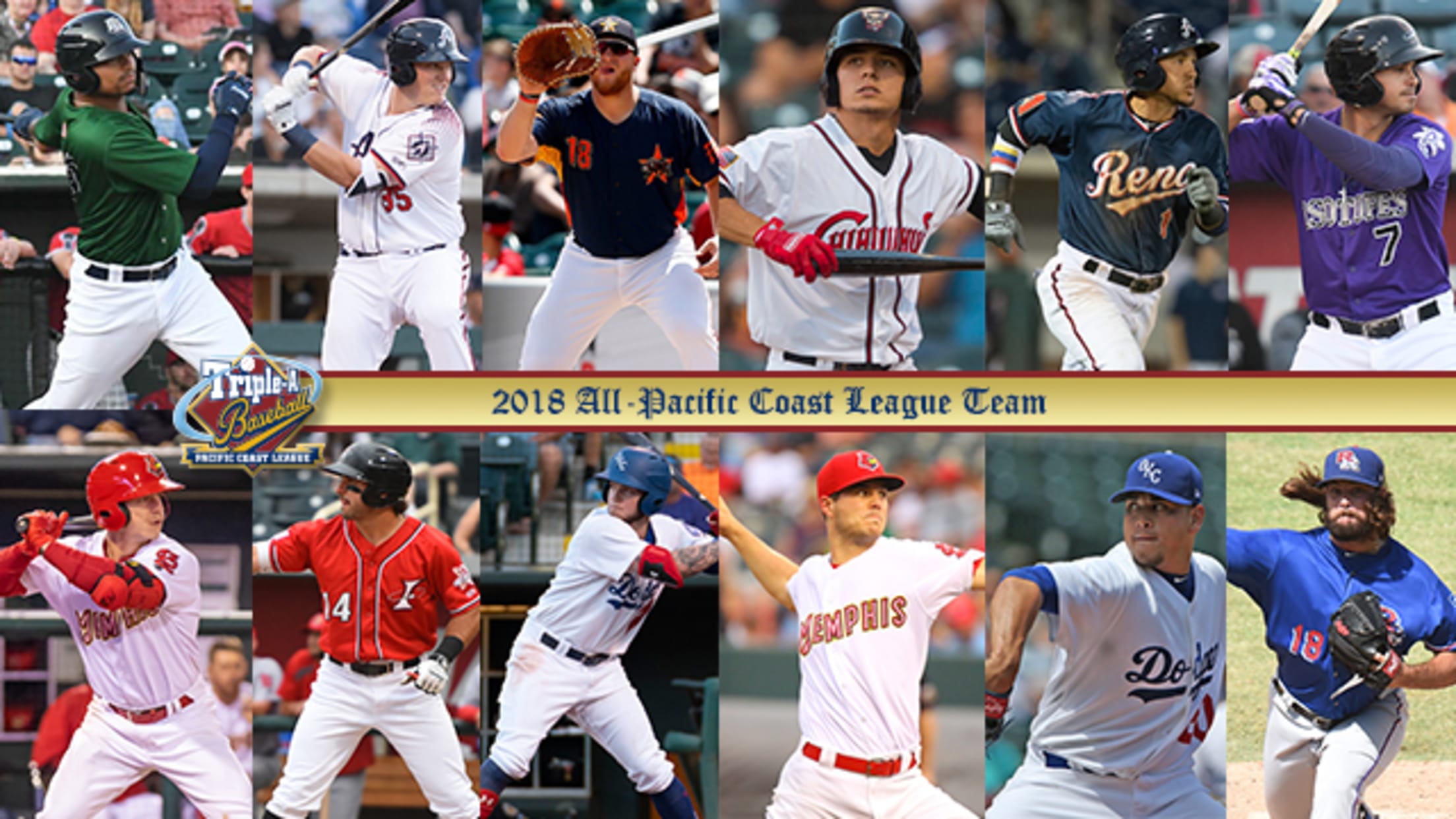 ROUND ROCK, Texas - With a week left in the 2018 regular season, the Pacific Coast League released Monday its end of the year All-Star team. The 12-man roster, which is assembled through a vote of the League's field managers, media representatives and broadcasters, features three players on MLB Pipeline's
O'Neill logs 14th multi-homer game
Cardinals No. 2 prospect collects five long balls in two contests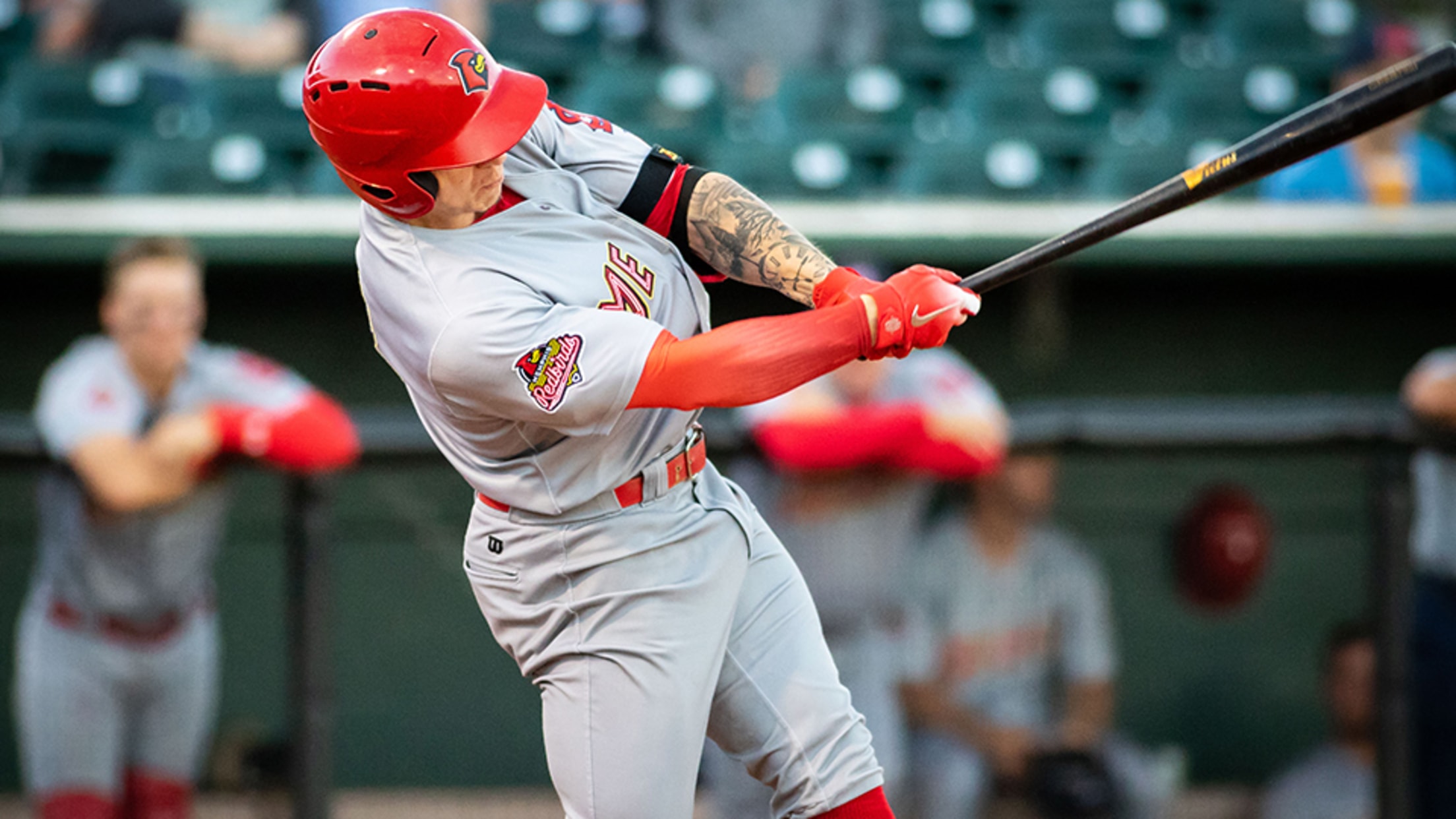 Fresh off the first three-homer game of his career, things quickly got back to normal for Tyler O'Neill on Tuesday. At least, his version of normal.St. Louis' second-ranked prospect went yard twice on a three-hit night for Triple-A Memphis to record the 14th multi-homer game of his career during a
O'Neill slugs way to first three-homer game
Cardinals No. 2 prospect ties for PCL lead with his 23rd long ball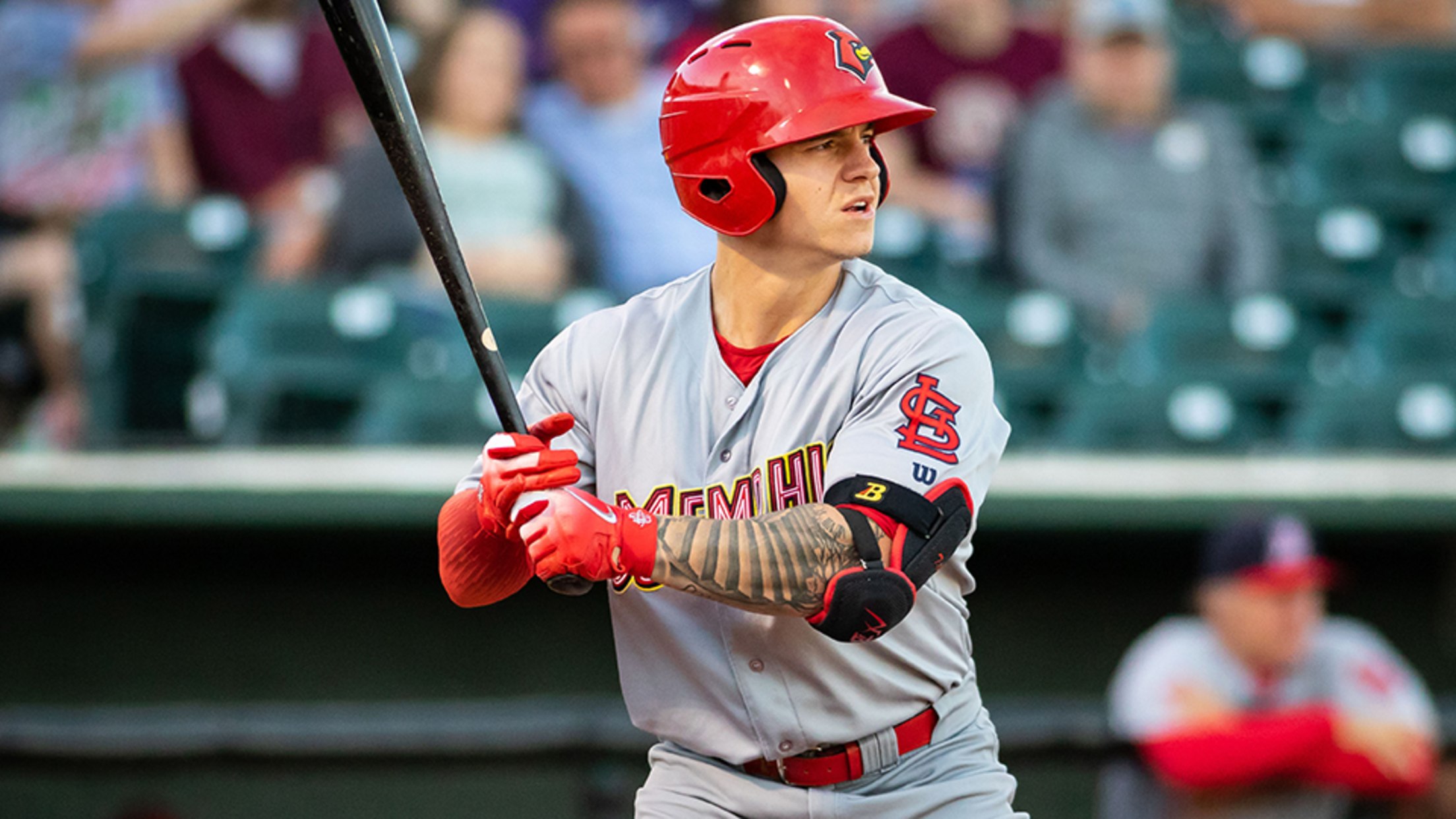 When Tyler O'Neill has found his power swing once this season, he's made a habit of making teams pay twice. Sunday, the Cardinals No. 2 prospect took it a step further.O'Neill went yard three times for the first time as a professional, plating four runs, as Triple-A Memphis rode the
Cardinals' O'Neill lands on disabled list
Second-ranked St. Louis prospect sidelined with left groin strain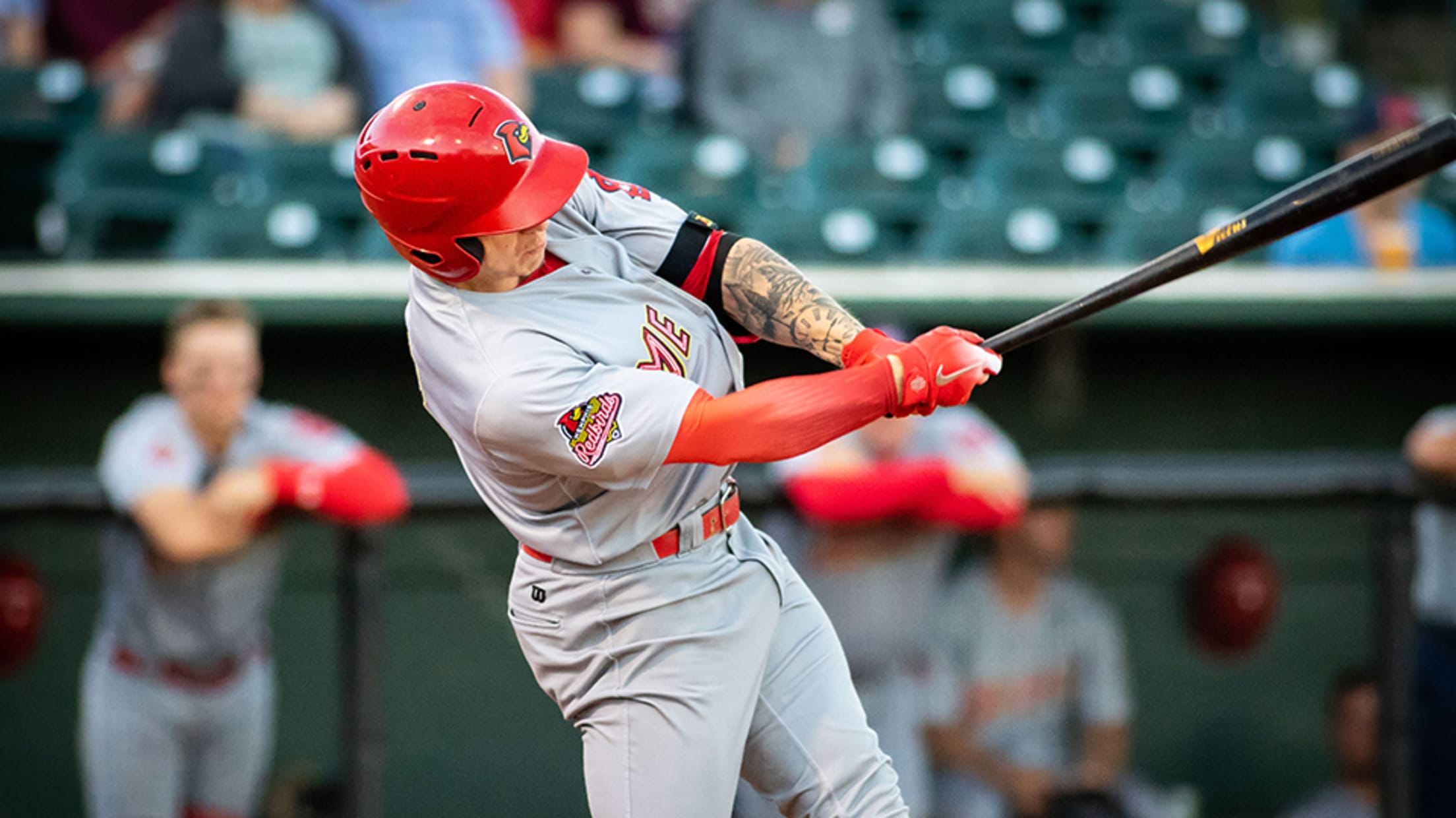 A few days ago, Tyler O'Neill was en route back to the Major Leagues, but now he's headed to the disabled list. The Cardinals reported Thursday that the club's second-ranked prospect went on the 10-day disabled list with a left groin strain.
O'Neill back on power trip for Memphis
Second-ranked Cardinals prospect homers in third straight game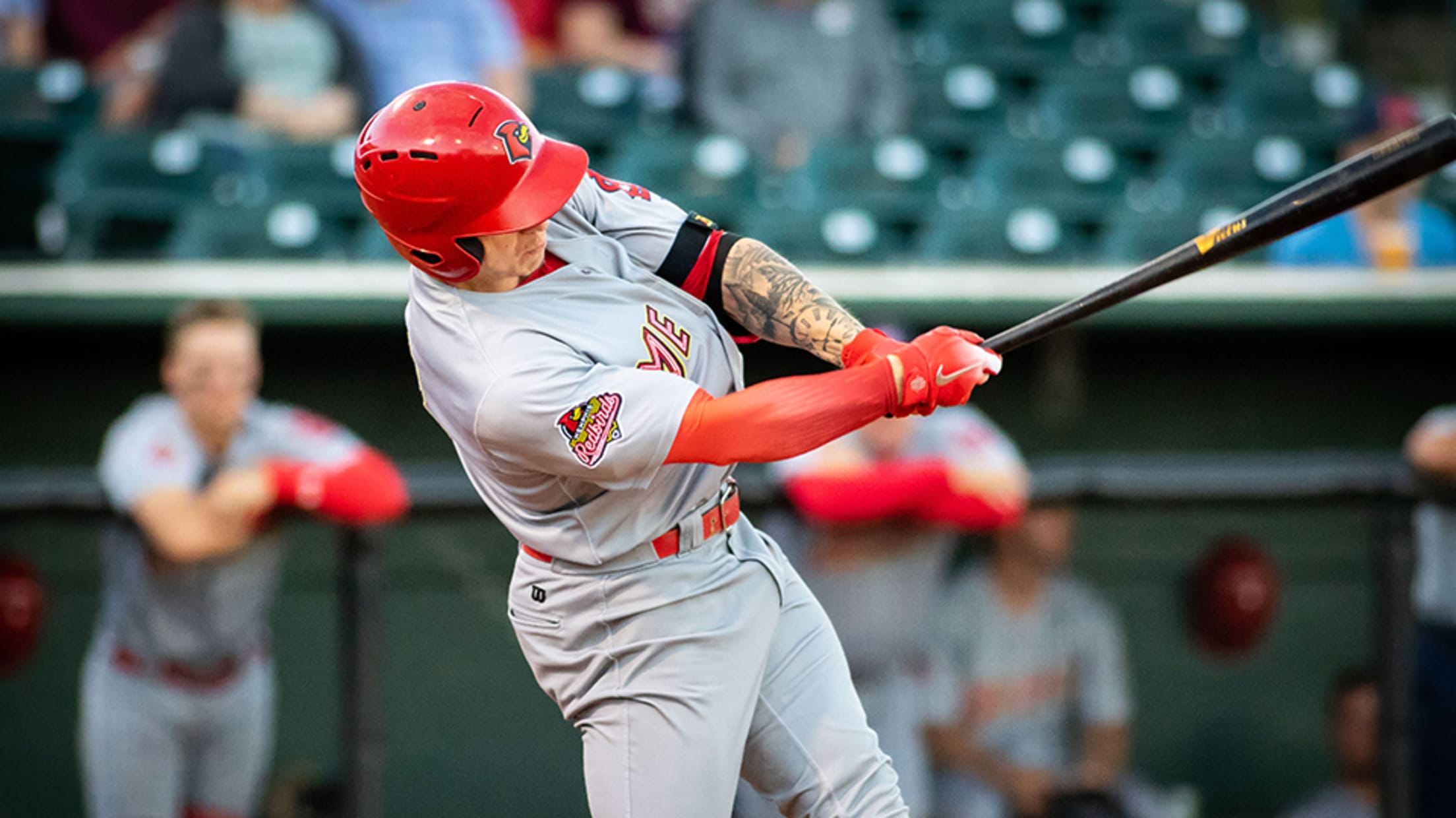 The ball usually travels well in Pacific Coast League ballparks, especially in the elevation at Security Service Field in Colorado Springs.But in the case of Memphis' Tyler O'Neill, he doesn't need the help. The second-ranked Cardinals prospect homered for the third consecutive game, capping a seven-run seventh inning with a two-run
Prospect Roundup: Games of June 27
Reds' Greene heating up on mound; O'Neill keeps slugging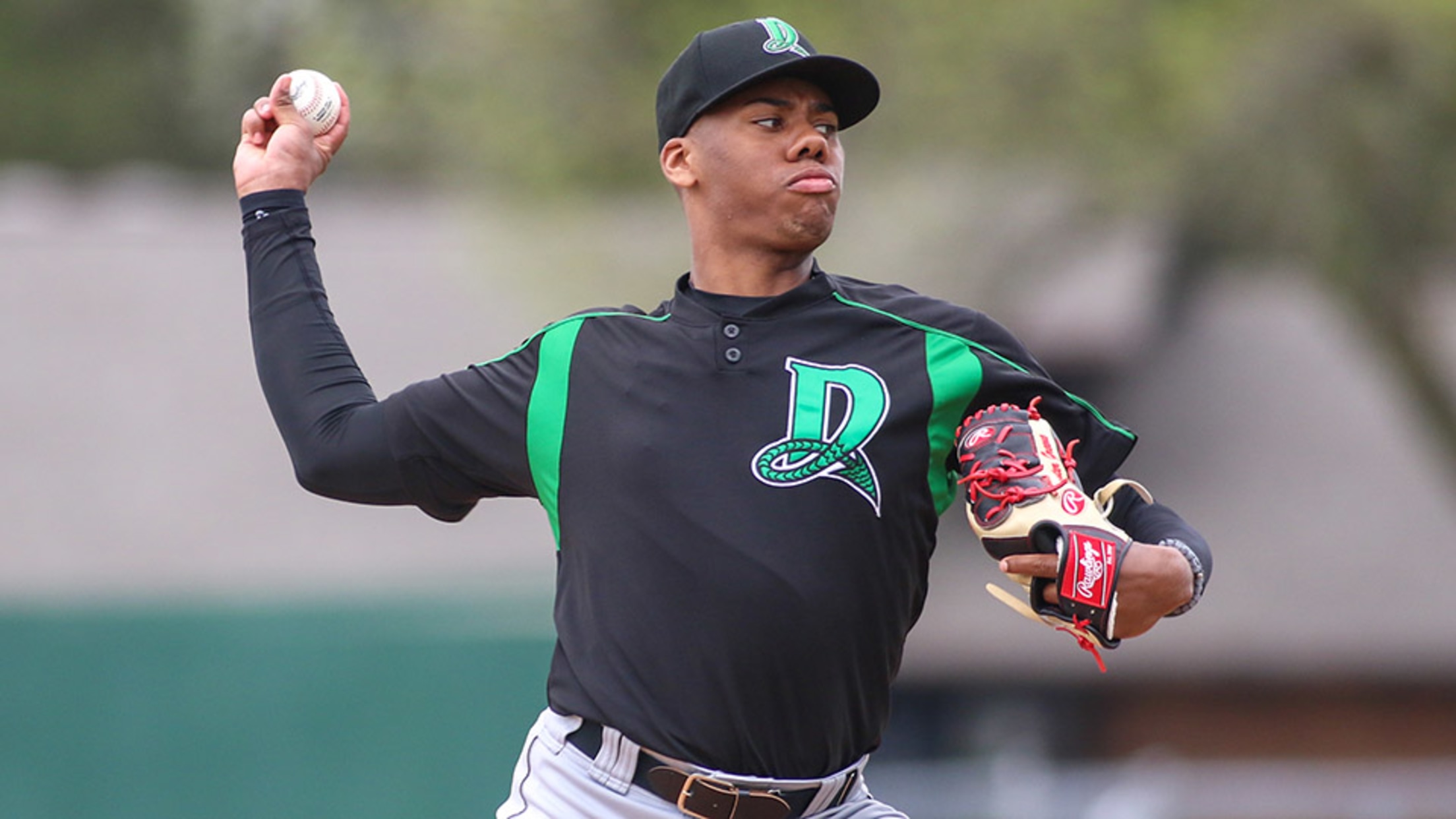 Theme of the dayDingers on dingers in Reno: There was no topping the absolute slugfest that took place at Greater Nevada Field. The 14-4 Aces win featured nine homers in total, and Reno's Kevin Cron and Salt Lake's Jabari Blash provided three apiece. In other words, 15.4 percent of all
O'Neill powers up twice for Memphis
Cards' second-ranked prospect records 12th multi-homer game
When Tyler O'Neill made his Major League debut in April, the brute strength that helped him to be one of the best power hitters in the Minors did not go unnoticed. Upon returning to Triple-A Memphis, the showcases of power have not subsided but, in fact, become commonplace.The Cardinals No.
Prospect Roundup: Games of May 17
Ray leads off with another homer; Adell maintains hot May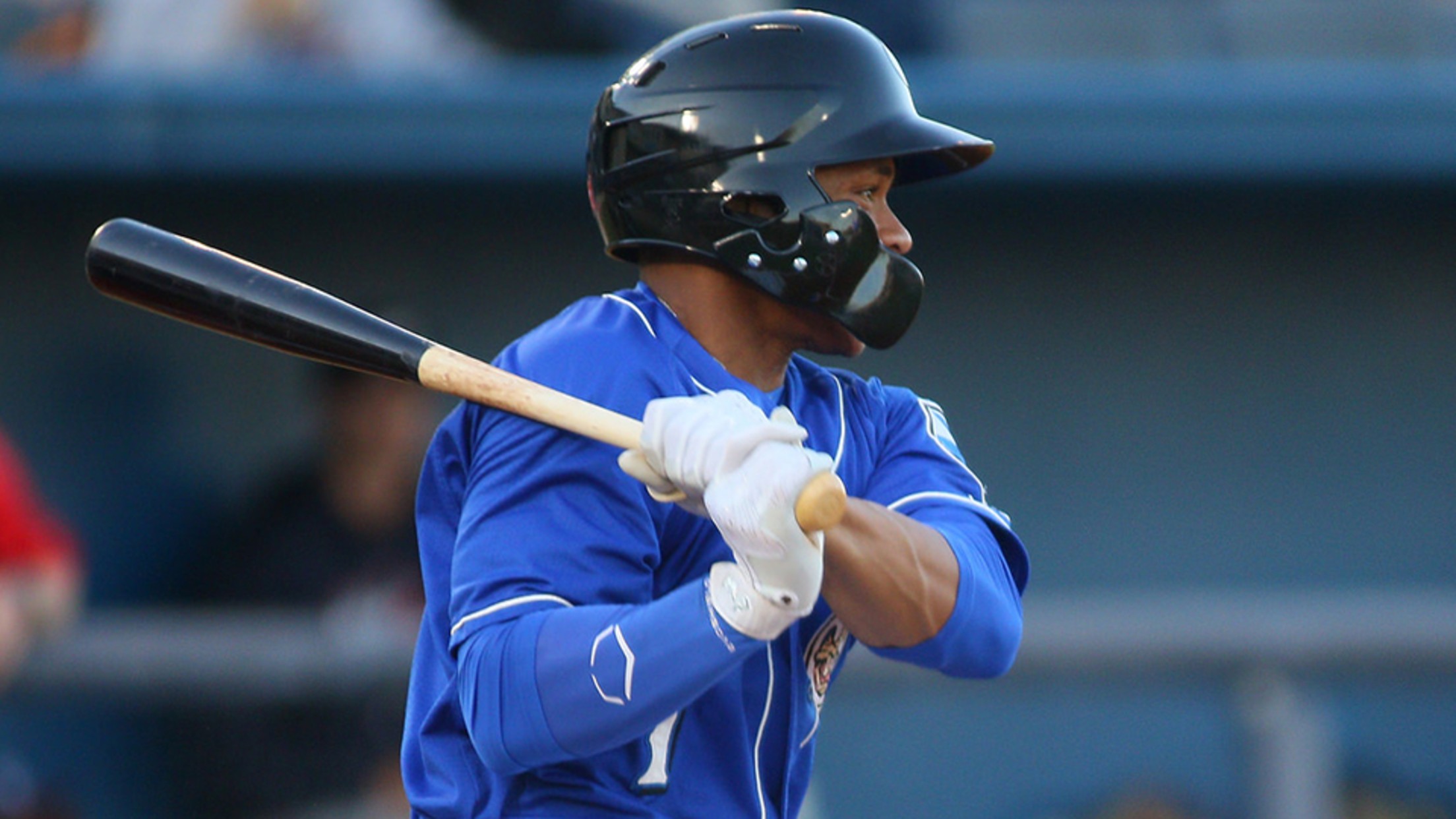 Theme of the dayHe's no scrub: Is there anything J.D. Davis can't do this season? Up until Thursday night, that answer was "hit a triple," but then he did that in his first at-bat in Fresno. Once that was out of the way, he picked up all the other hits
Redbirds' O'Neill blasts two more homers
Cardinals No. 3 prospect tied for second in Minor Leagues with 13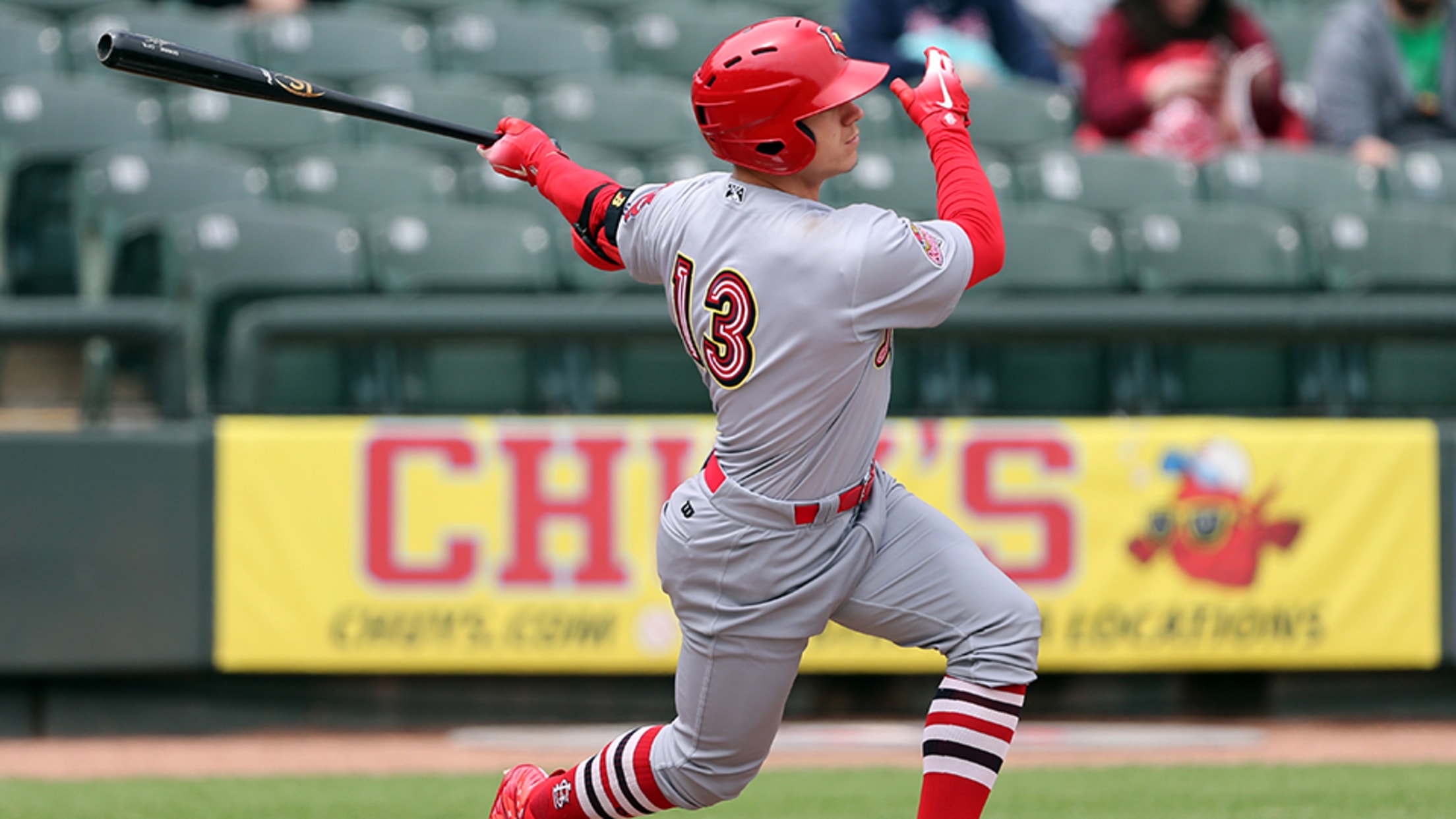 Even for a slugger with two 30-homer seasons to his credit, Tyler O'Neill is on some kind of a roll.The No. 78 overall prospect belted two homers Monday to account for Triple-A Memphis' offense in a 2-1 win over Nashville at AutoZone Park.
Prospect Roundup: Games of May 13
O'Neill hits fifth homer in nine games; Guerrero starts new streak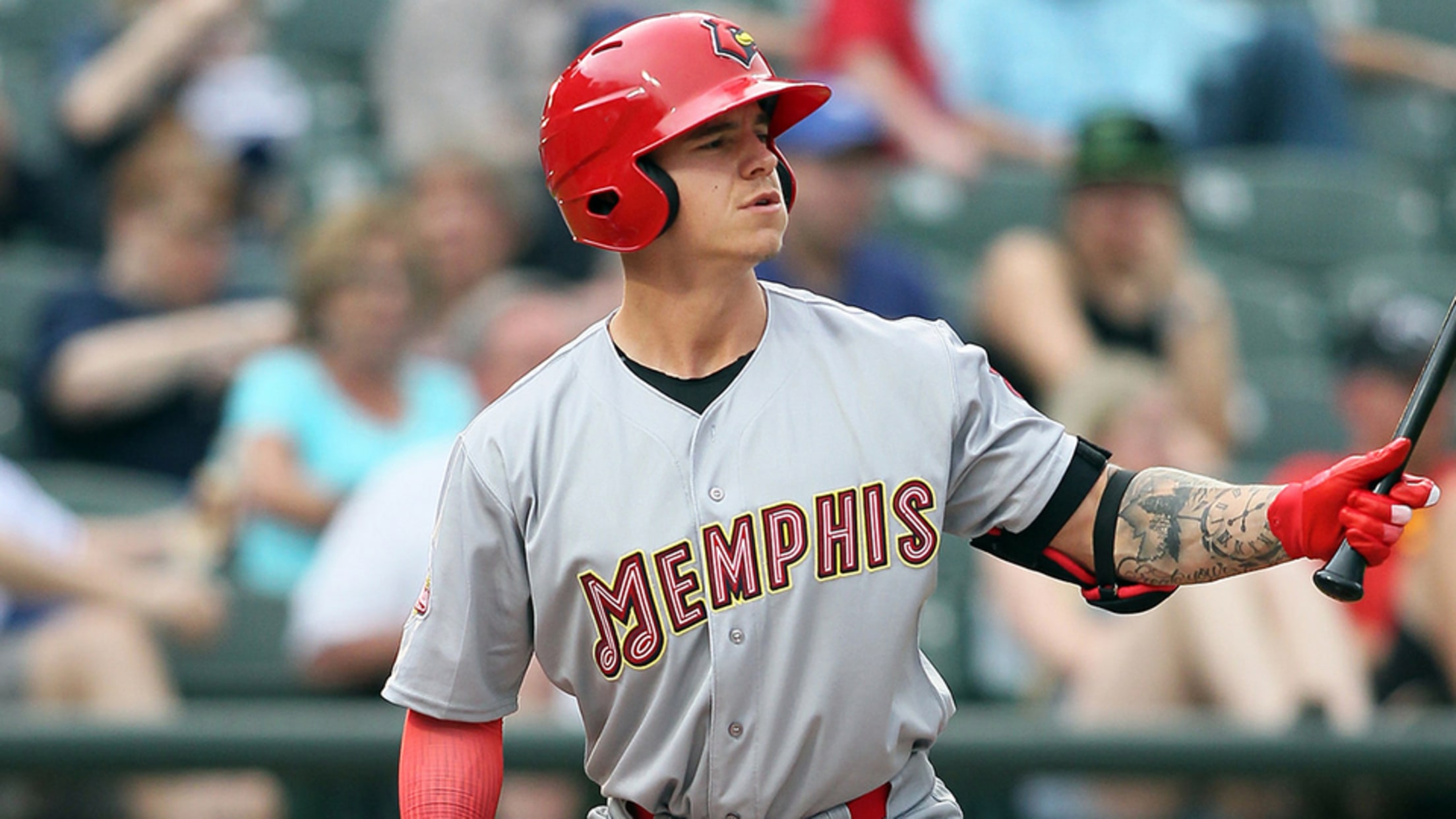 Theme of the nightNL East rivals: Sunday's real theme was Mother's Day, so to paraphrase Ralph Kiner, to all the mothers out there, happy belated birthday. But in the Minors, a National League East rivalry grabbed everyone's attention. Mets prospect Jeff McNeil's cycle for Double-A Binghamton would have been the
Cardinals calling up slugger O'Neill for debut
No. 94 overall prospect heading to Majors after hot Memphis start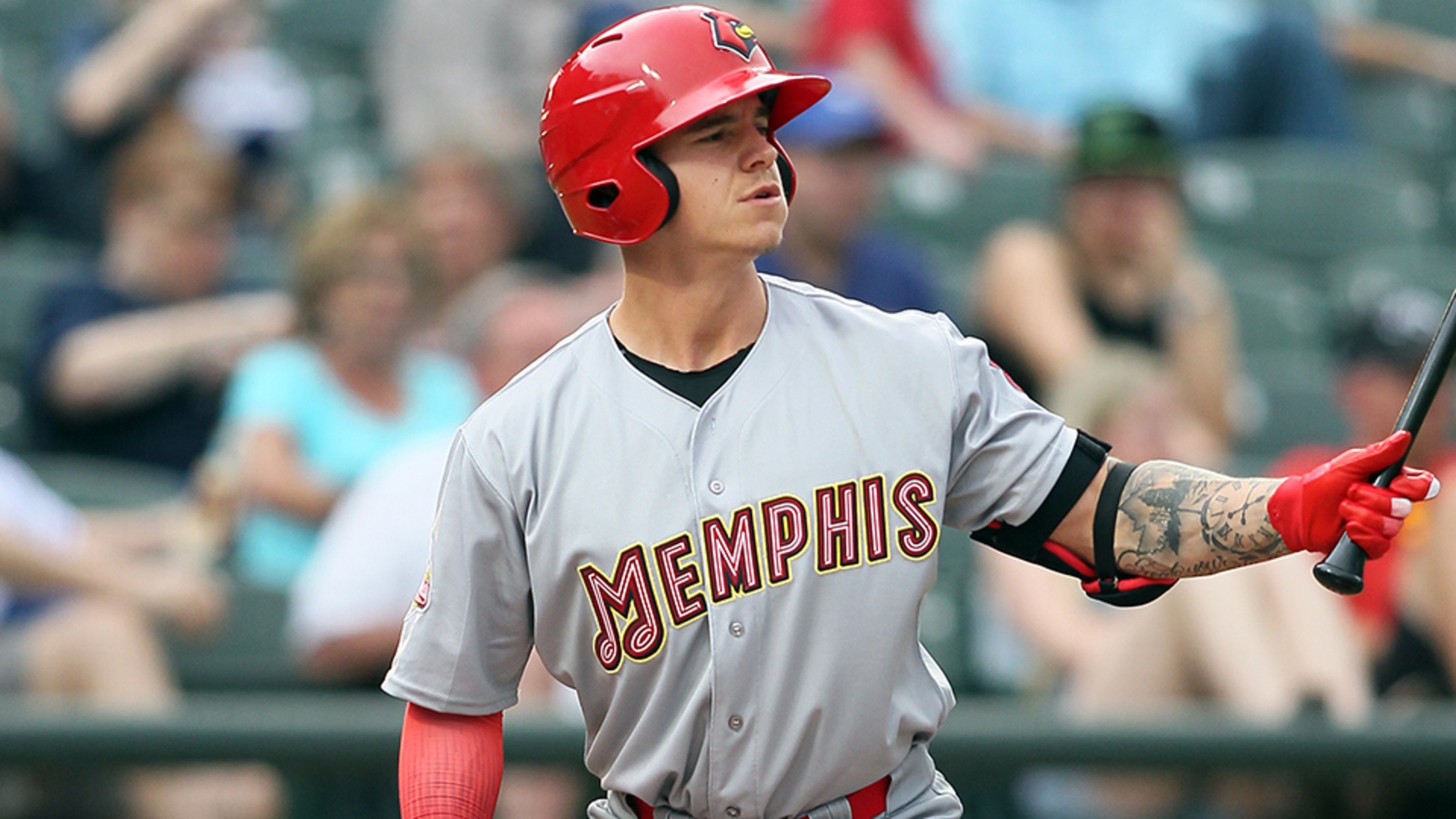 The Major Leagues will soon know what the Minors have known for quite some time. Tyler O'Neill has some serious power.The Cardinals plan to call up their No. 4 prospect for his Major League debut in time for their game Thursday in Chicago against the Cubs, a source told MLB.com's Joe
O'Neill flying high with two more homers
Cards No. 4 prospect's six homers are tied for Minor League lead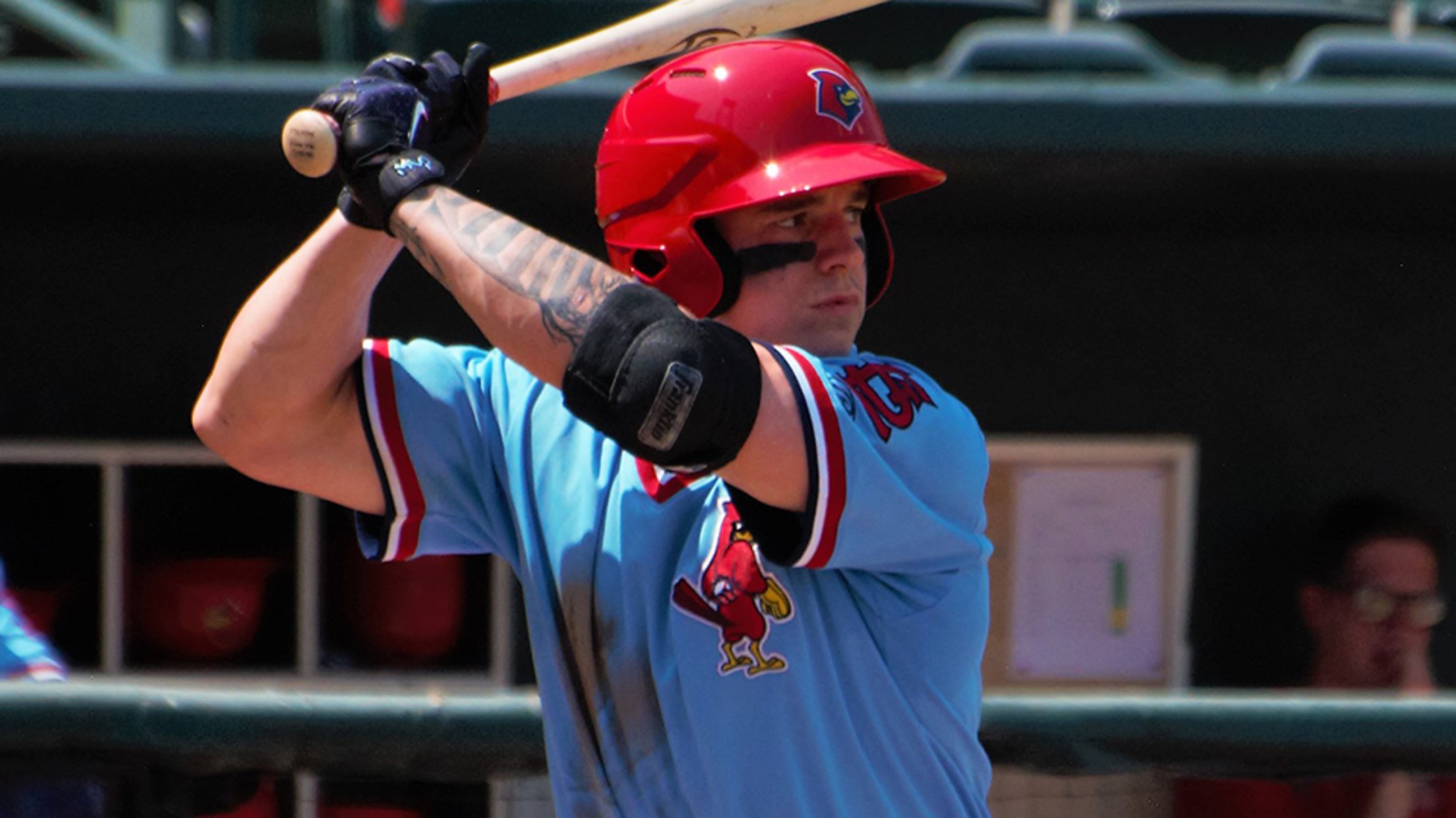 Tyler O'Neill is putting on an early-season power display that is becoming impossible to ignore.The No. 4 Cardinals prospect homered twice and drove in four runs to lead Triple-A Memphis past Iowa, 7-4, Monday afternoon at AutoZone Park. O'Neill scored three times and also singled for his sixth multi-hit effort
Redbirds' O'Neill hits first two homers of '18
Cardinals No. 4 prospect helps fuel 12-run explosion in seventh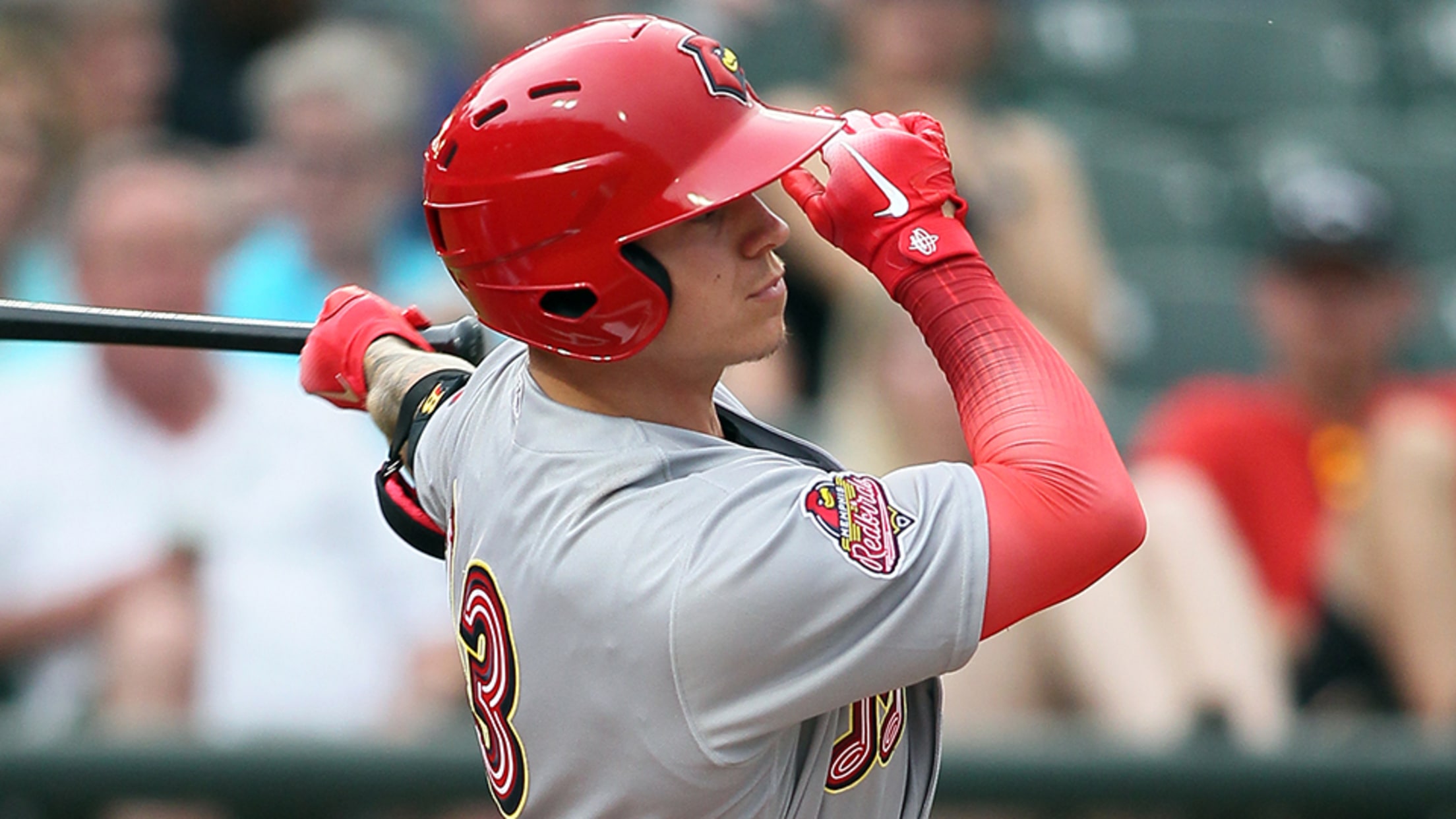 The Cardinals had hoped to take a longer look at No. 4 prospectTyler O'Neill in Spring Training. But the power-packed Canadian had oblique and hamstring injuries that limited him to 12 at-bats.He's hoping to open eyes at Triple-A Memphis and took a big step in that direction Friday with two
Cardinals Prospect Primer: Soaking up Reyes
After Tommy John surgery, righty could bolster St. Louis staff in '18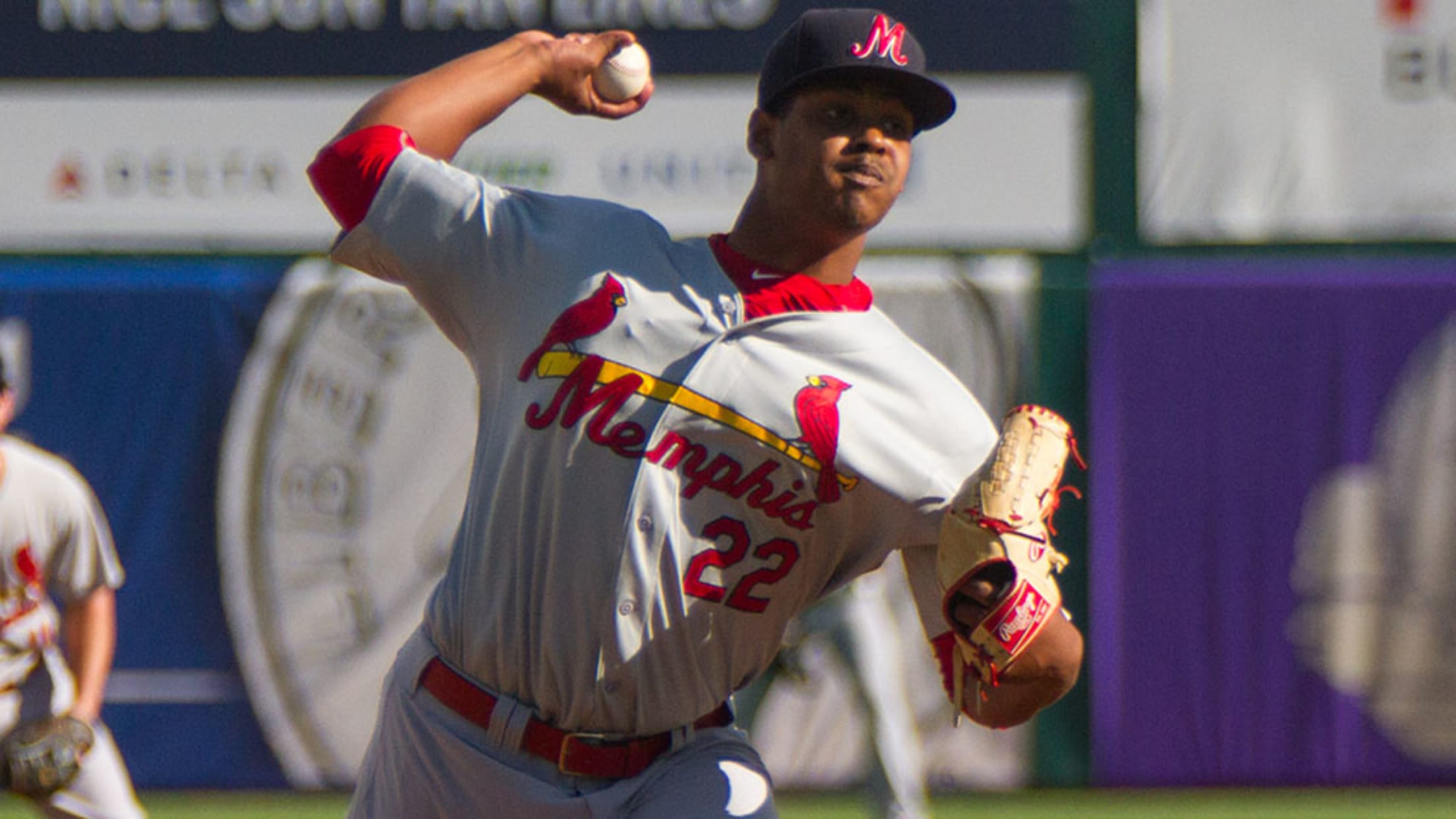 Some players are on the verge of stardom, others are entering a crucial phase of their development and still others are getting their first tastes of full-season ball. With the 2018 season approaching, MiLB.com takes a look at the most intriguing prospects from each MLB organization.Back and healthy: Alex Reyes,
Cardinals send slugger O'Neill down
Right fielder dealing with spring injuries; eight others reassigned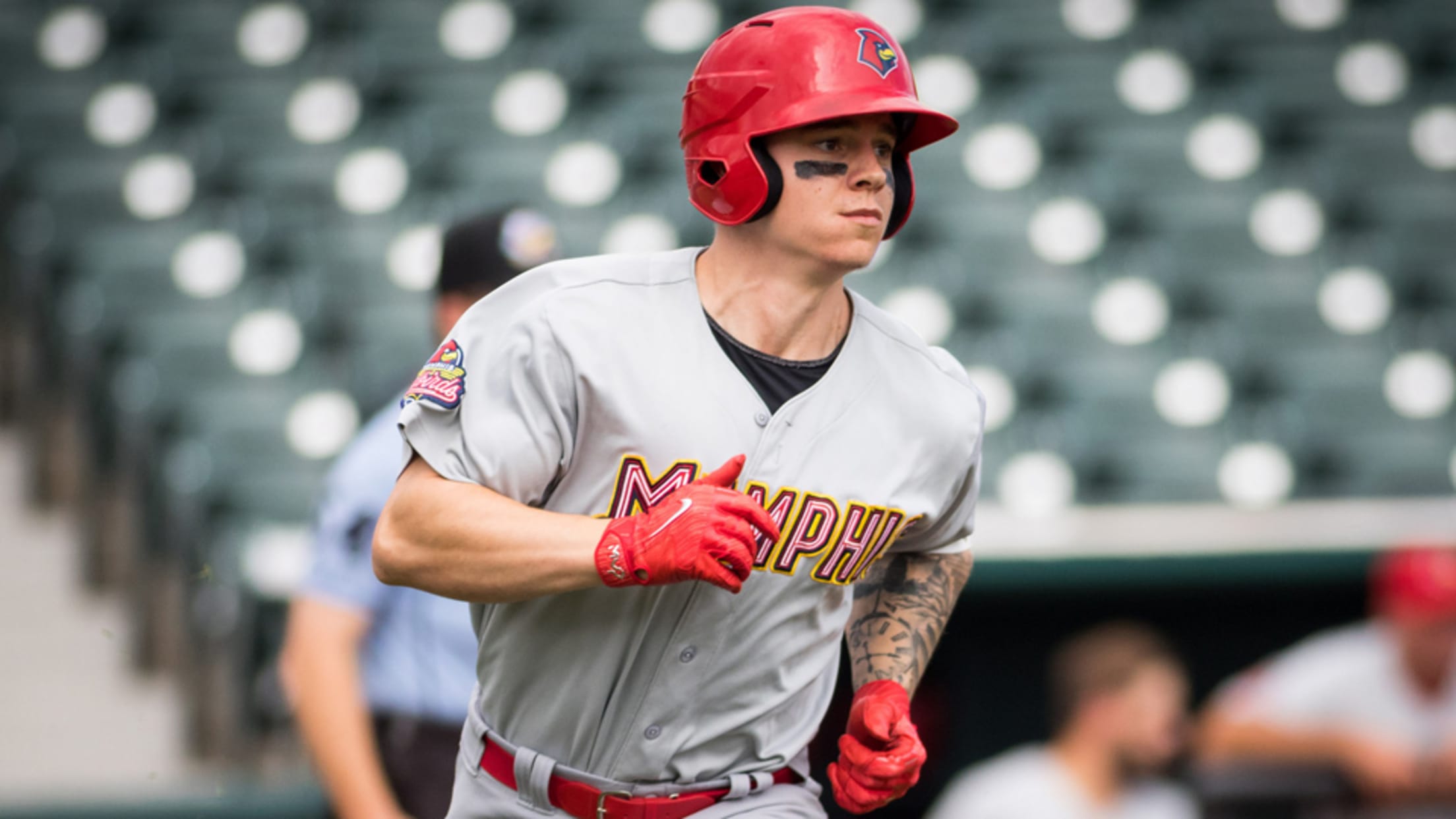 After battling not one, but two injuries at big league camp, Tyler O'Neill is going back to the Minors.St. Louis optioned its No. 4 prospect to Triple-A Memphis, along with Austin Gomber (No. 14) and Edmundo Sosa (No. 16). The Cardinals also sent pitchers Conner Greene (No. 21) and Derian
Toolshed: Players of the 2017 postseason
Bulls' Bauers, Redbirds' O'Neill highlight clutch playoff performers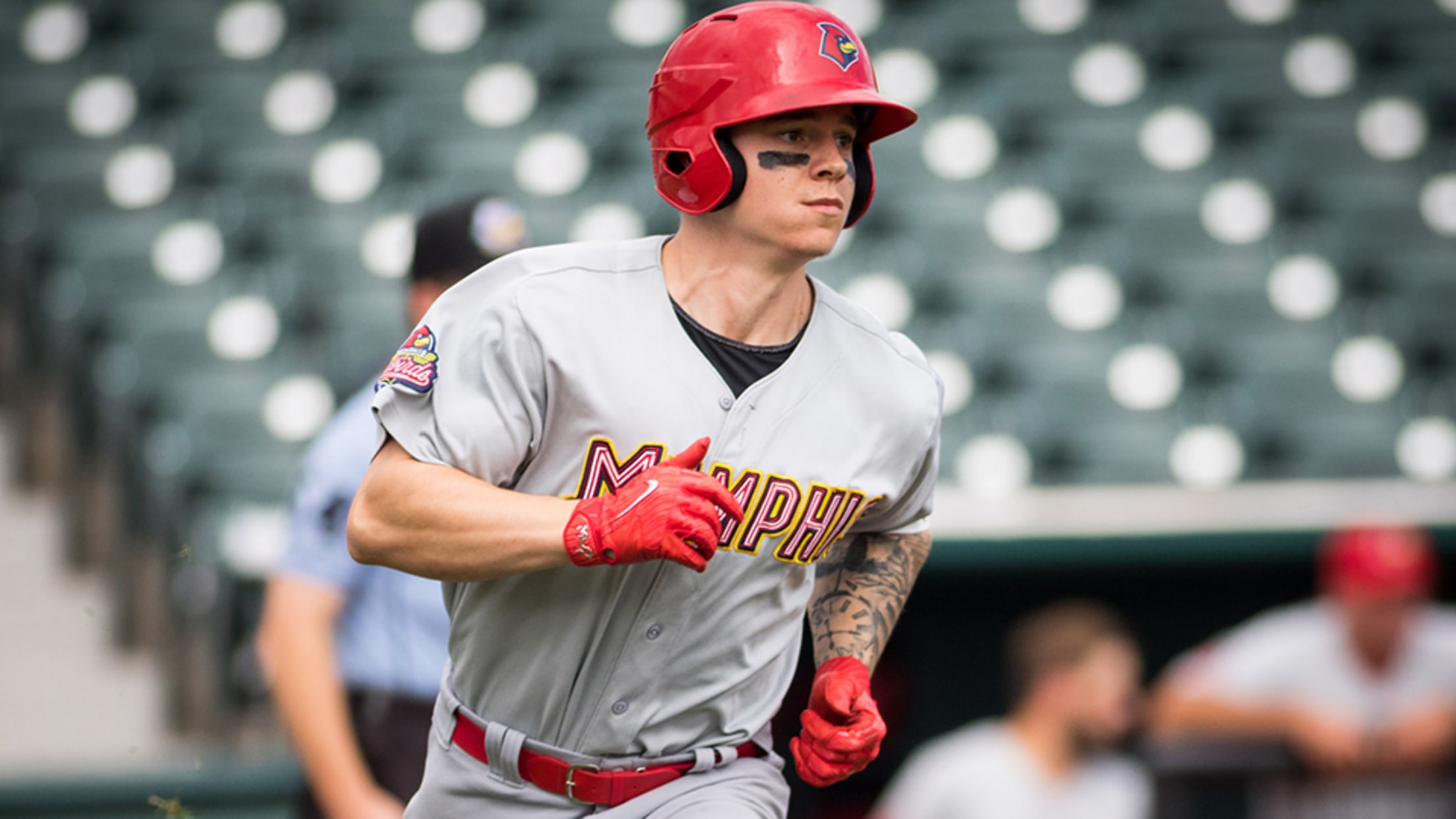 It certainly proved to be an interesting set of Minor League playoffs over the past couple weeks. Hurricane Irma grabbed the biggest headlines by causing the cancellation of the Southern, Carolina and Florida State League Finals, forcing all three circuits to crown co-champions. But that aside, 17 Minor League clubs
O'Neill, Wisdom slug Memphis into PCL Finals
St. Louis prospects combine for six hits, seven RBIs in Game 5 win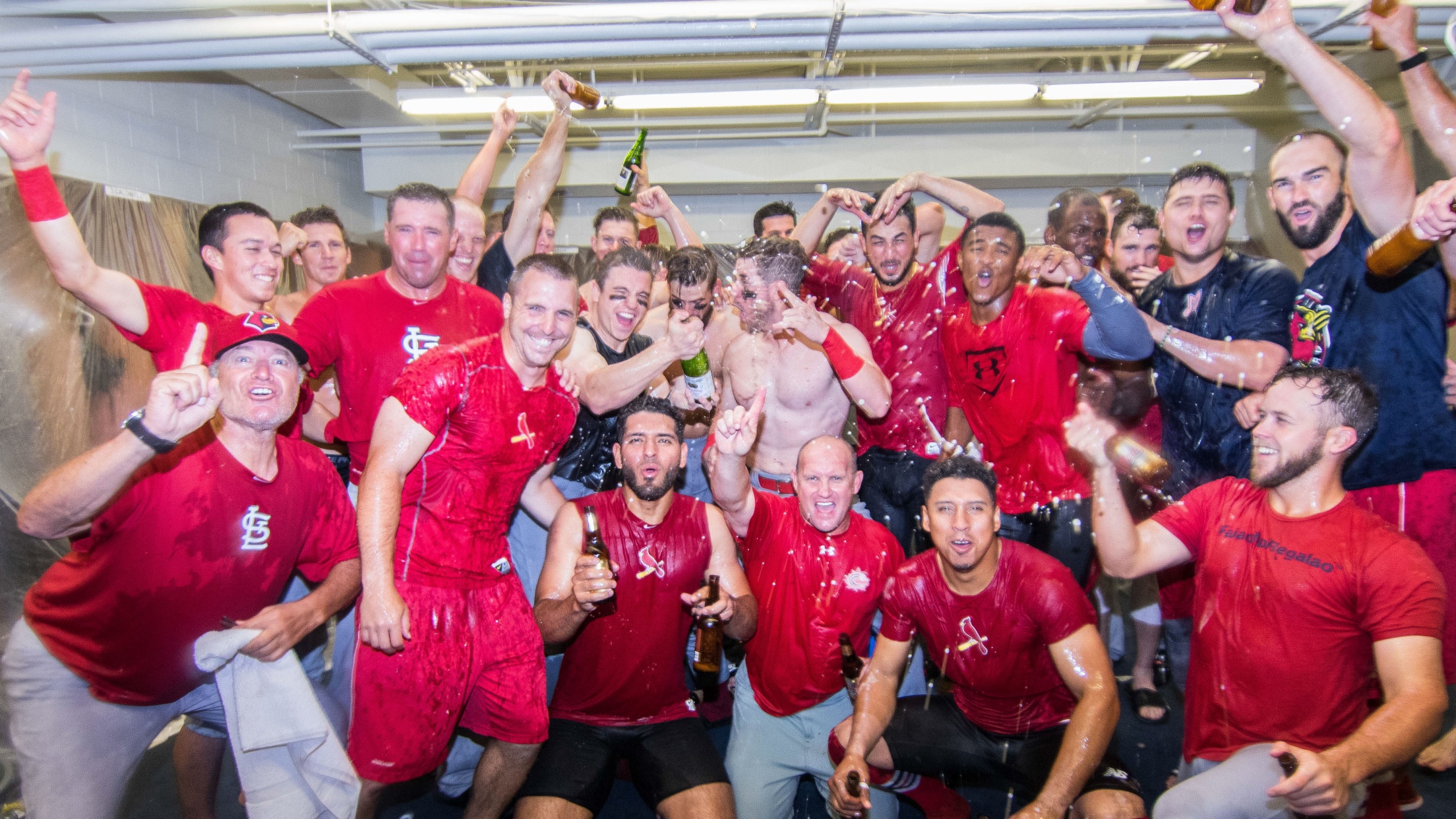 A night after Triple-A Memphis staved off elimination from the playoffs with a 10-inning victory, Redbirds manager Stubby Clapp didn't feel the need to give his club any inspirational message."I just let them do their business," the skipper said. "They come out hard and play hard. It was nothing extra
O'Neill's bat helps Redbirds force Game 5
Cardinals No. 4 prospect collects three hits, drives in four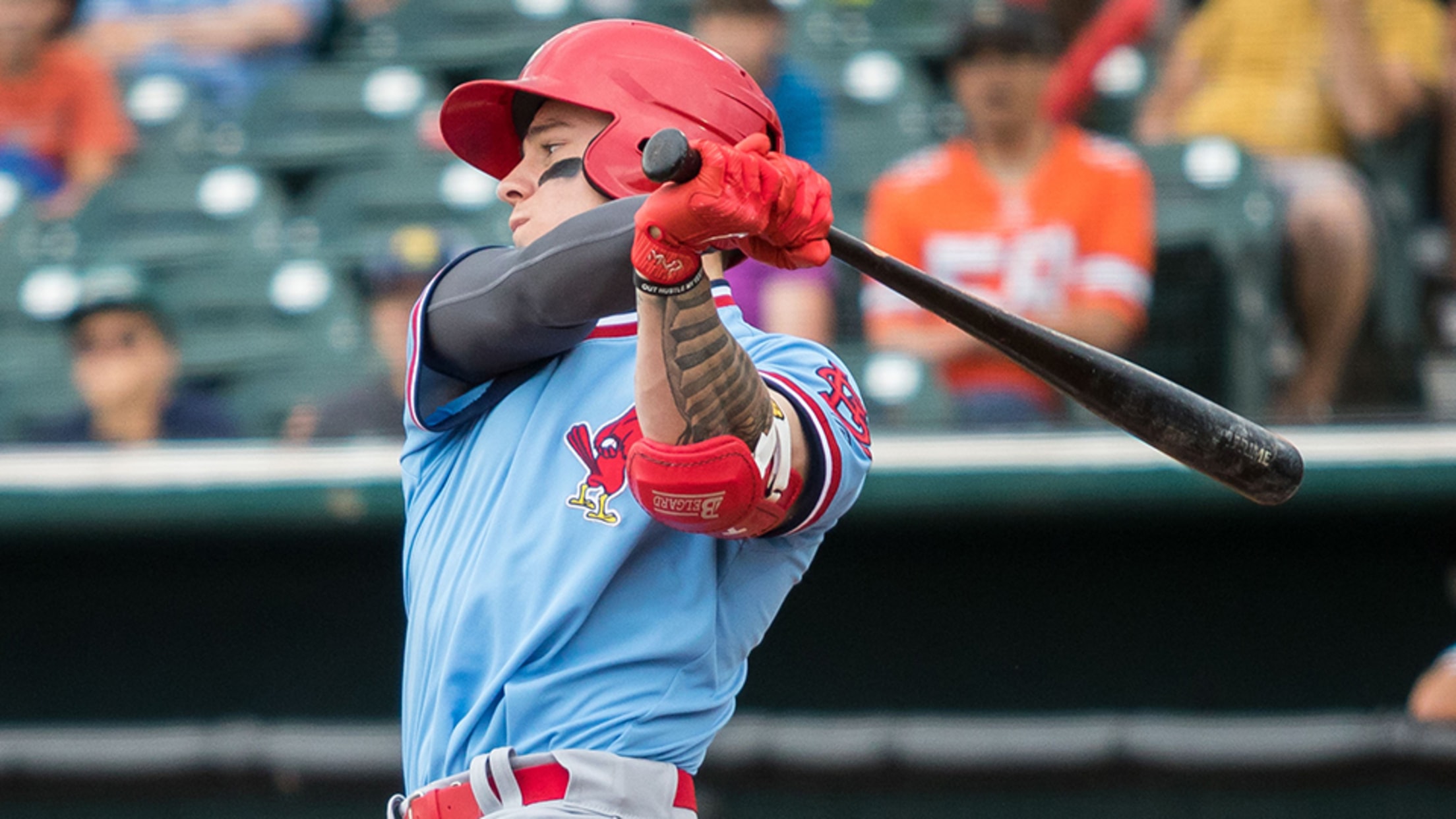 Tyler O'Neill enjoys having a game's outcome riding on his bat.The Cardinals' No. 4 prospect collected three hits and drove in four runs to lift Triple-A Memphis to an 11-8, 10-inning win over Colorado Springs on Saturday. The victory evened the best-of-5 Pacific Coast League semifinals at two games apiece with the
Redbirds' O'Neill homers in third straight
No. 4 Cardinals prospect collects three hits, drives in five runs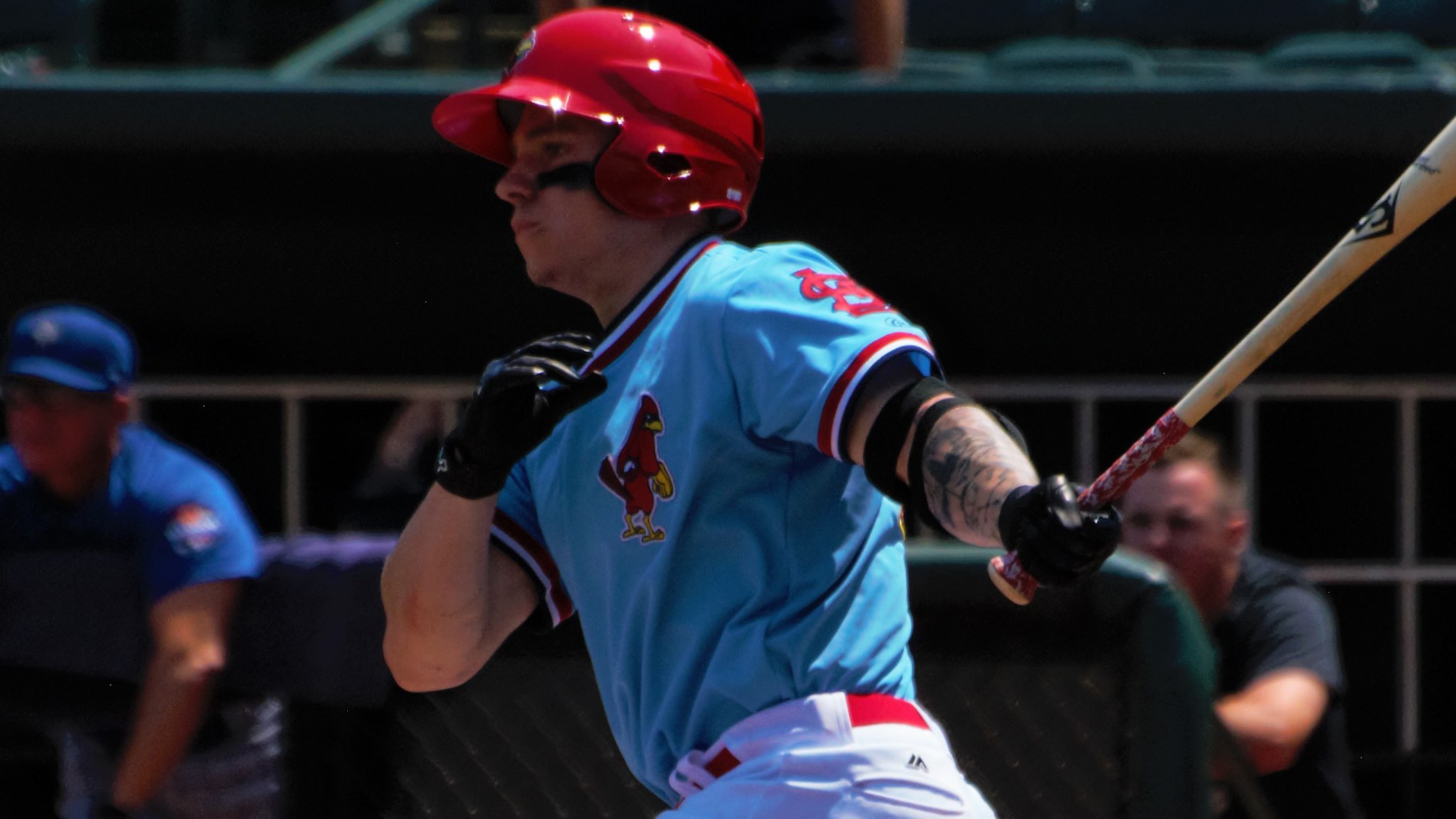 With the Pacific Coast League playoffs on the horizon, Tyler O'Neill couldn't find a better time to start peaking. "You always want to finish strong," the fourth-ranked Cardinals prospect said. "That's my goal and I'm going to go out there tomorrow and stay with my gameplan and play to the best
Redbirds' O'Neill goes yard, plates four
Cardinals No. 4 prospect reaches 30-homer mark for second time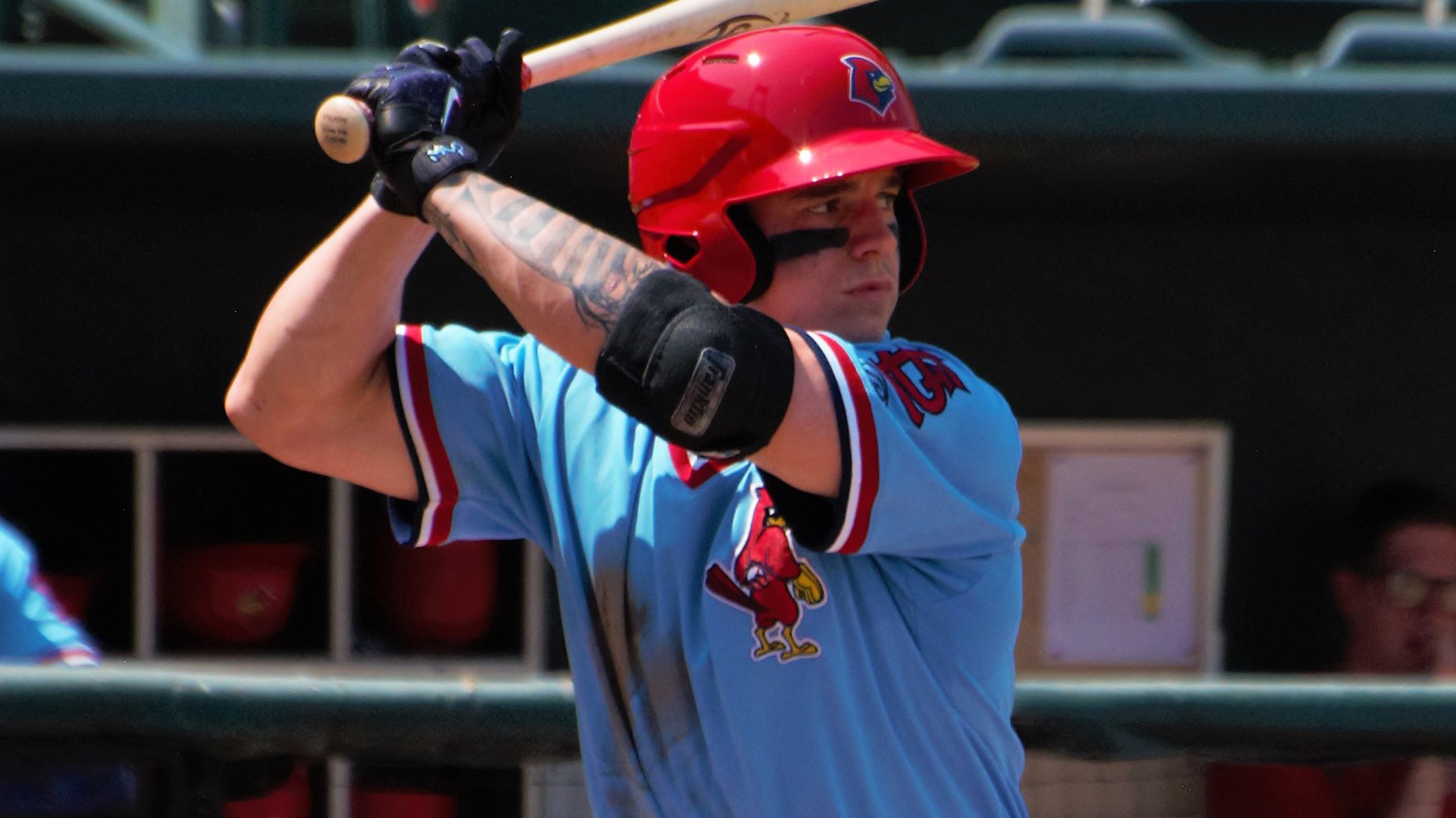 Tyler O'Neill has scuffled at times this season, but his power never stopped showing up.The Cardinals' fourth-ranked prospect reached the 30-homer mark for the second time in his career on Saturday, collecting three hits and four RBIs before Triple-A Memphis fell to Colorado Springs, 14-11, at Security Service Field.
Prospect Roundup: Games of Aug. 14
Brewers' Harrison goes deep twice; Rangers' Cody fans 11 again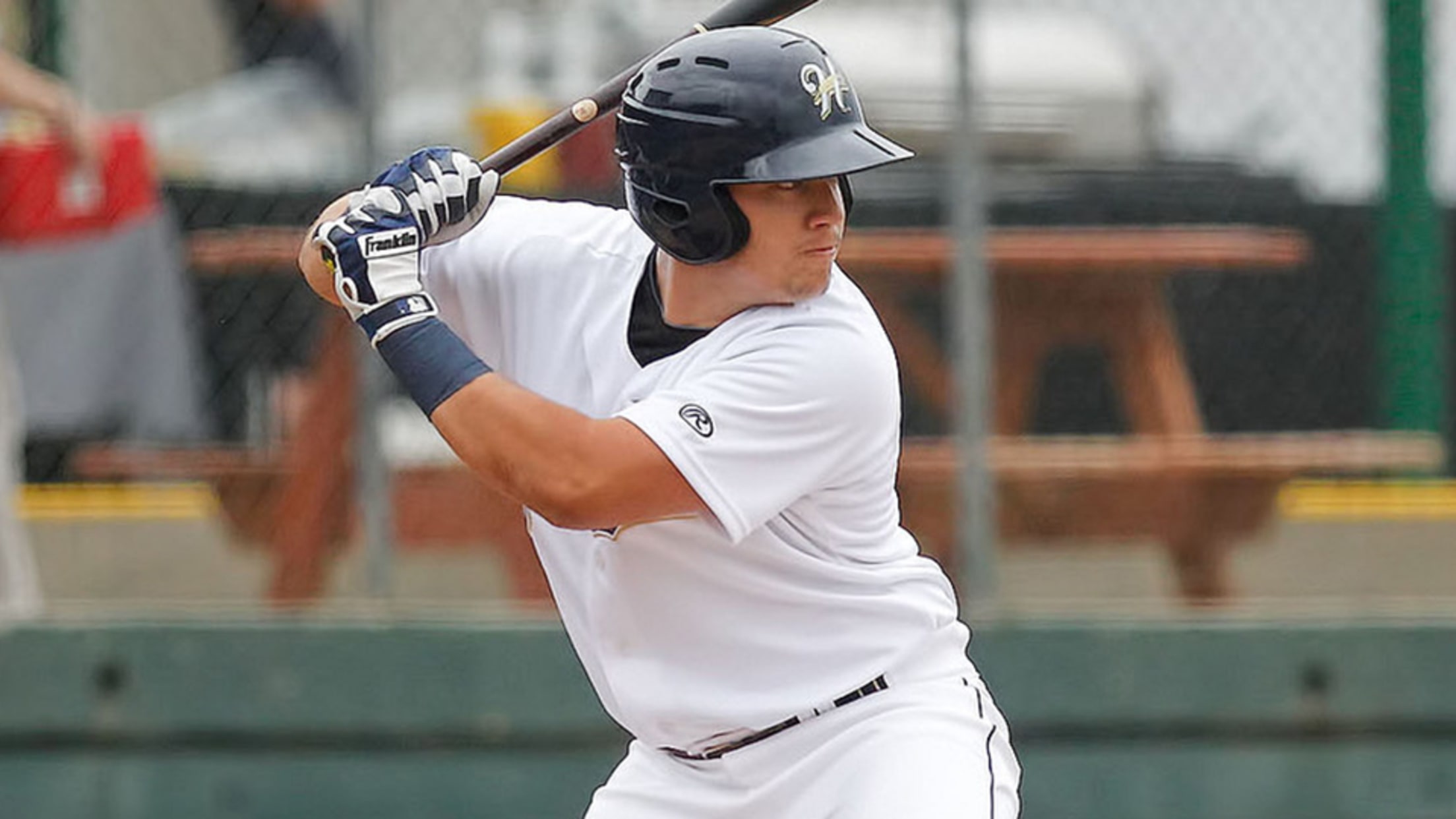 Cardinals OF Tyler O'Neill, Triple-A Memphis: 1-for-4, HR, 2 RBI, R, 2 K -- O'Neill was on one heck of a hot streak when he was traded from to the Cardinals last month, hitting five homers in his last five games for Triple-A Tacoma. He has yet to slow down,
Redbirds race to PCL division title
With 80th win, Cardinals' affiliate is first full-season club to clinch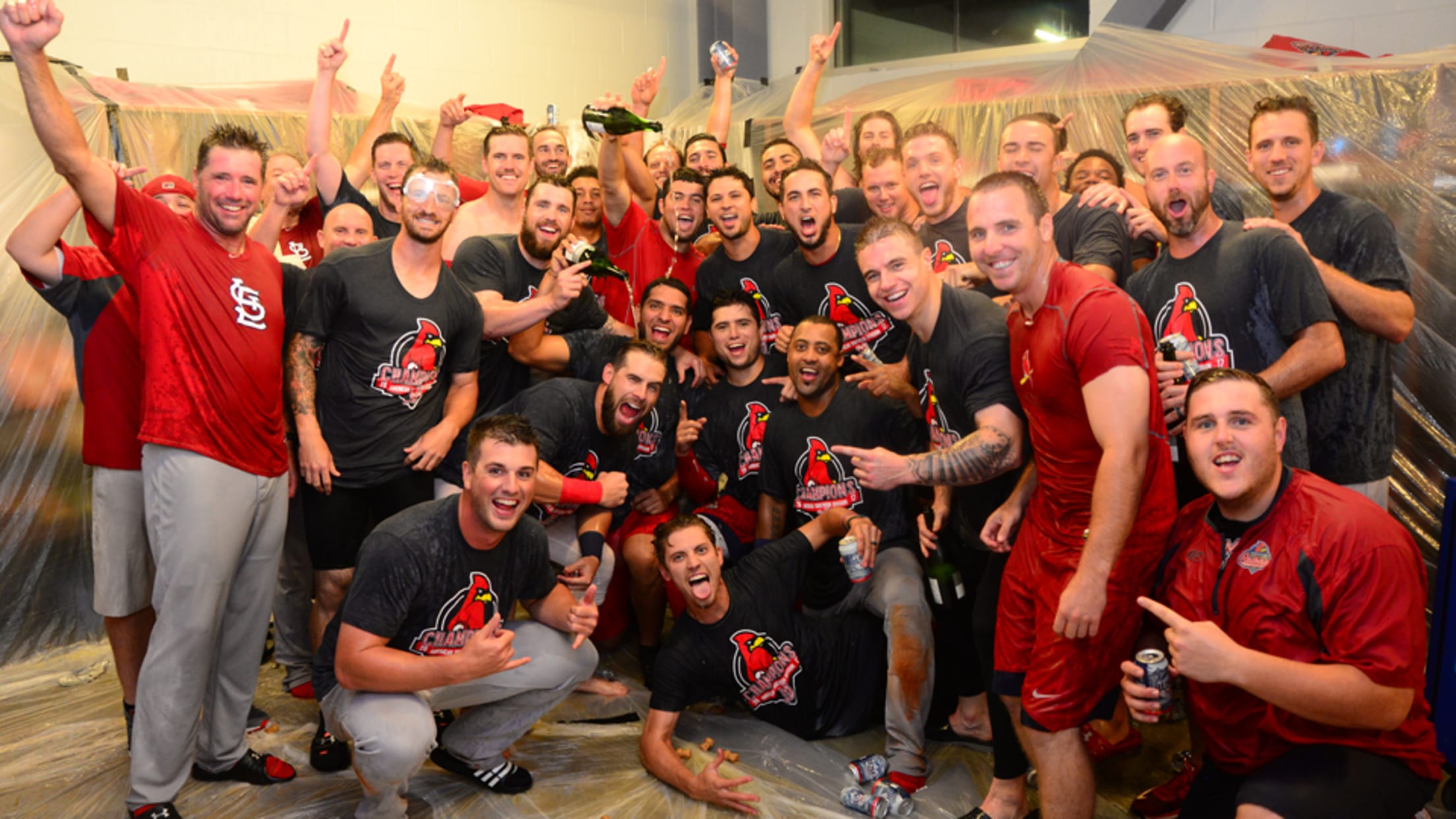 With 21 games left in the regular season, Triple-A Memphis has no pennant chase to worry about."It's done," manager Stubby Clapp said. "It's out of the way, and now the players] can move on and look forward to and get settled for the playoffs."At 80-41, the Redbirds became the first