Comeback Win Gives Series to Travs
Cal Raleigh and Luis Liberato homer in win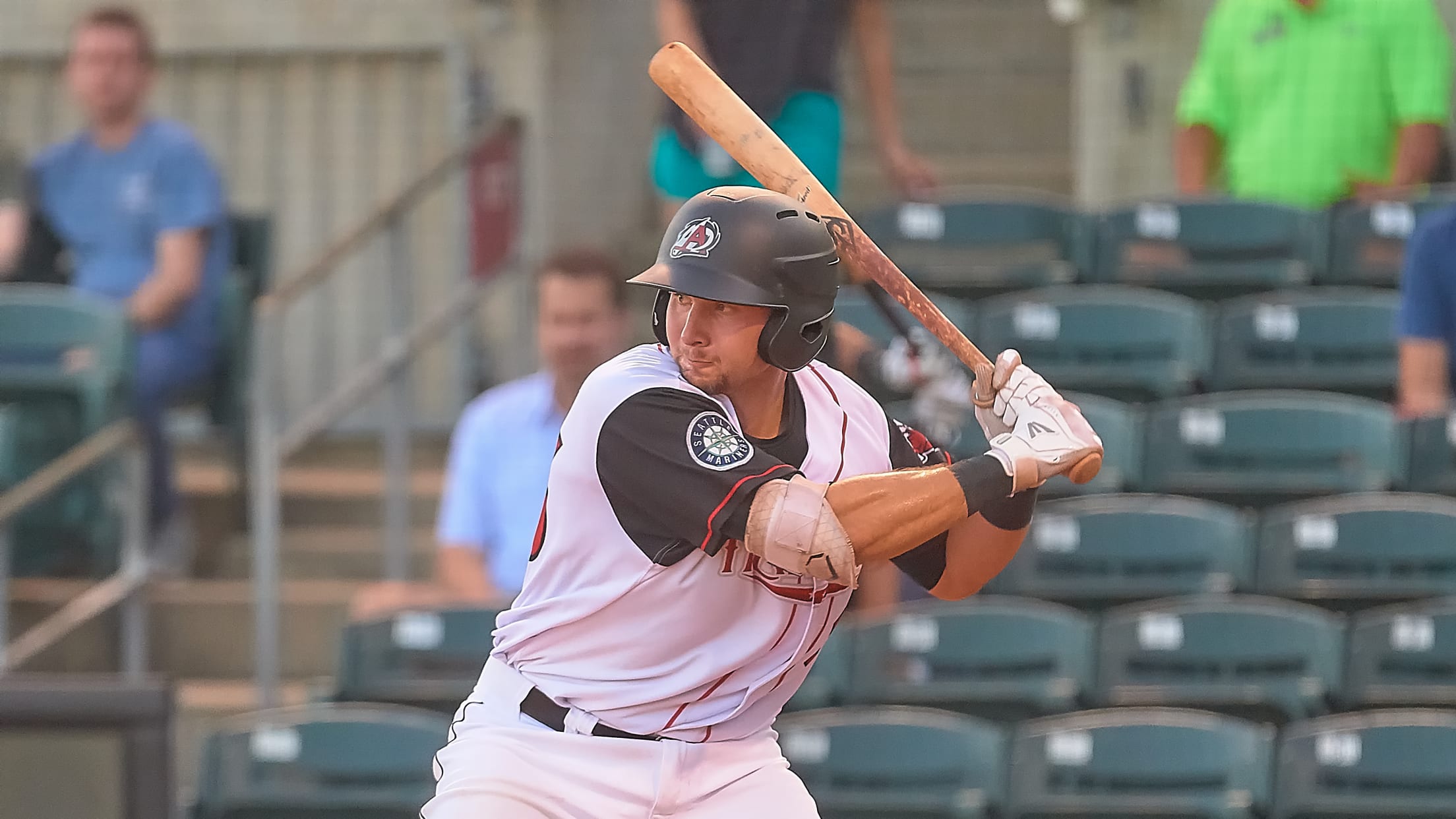 Corpus Christi, TX-The Arkansas Travelers came back from three runs down for an 8-6 win over the Corpus Christi Hooks on Thursday night. The victory gave the Travs the win in the series, three games to one. All nine innings featured at least one team scoring but only the third
Travs Homer 3 Times In Support of Dunn To Beat Hooks
Walton, Liberato and Taylor All Leave the Yard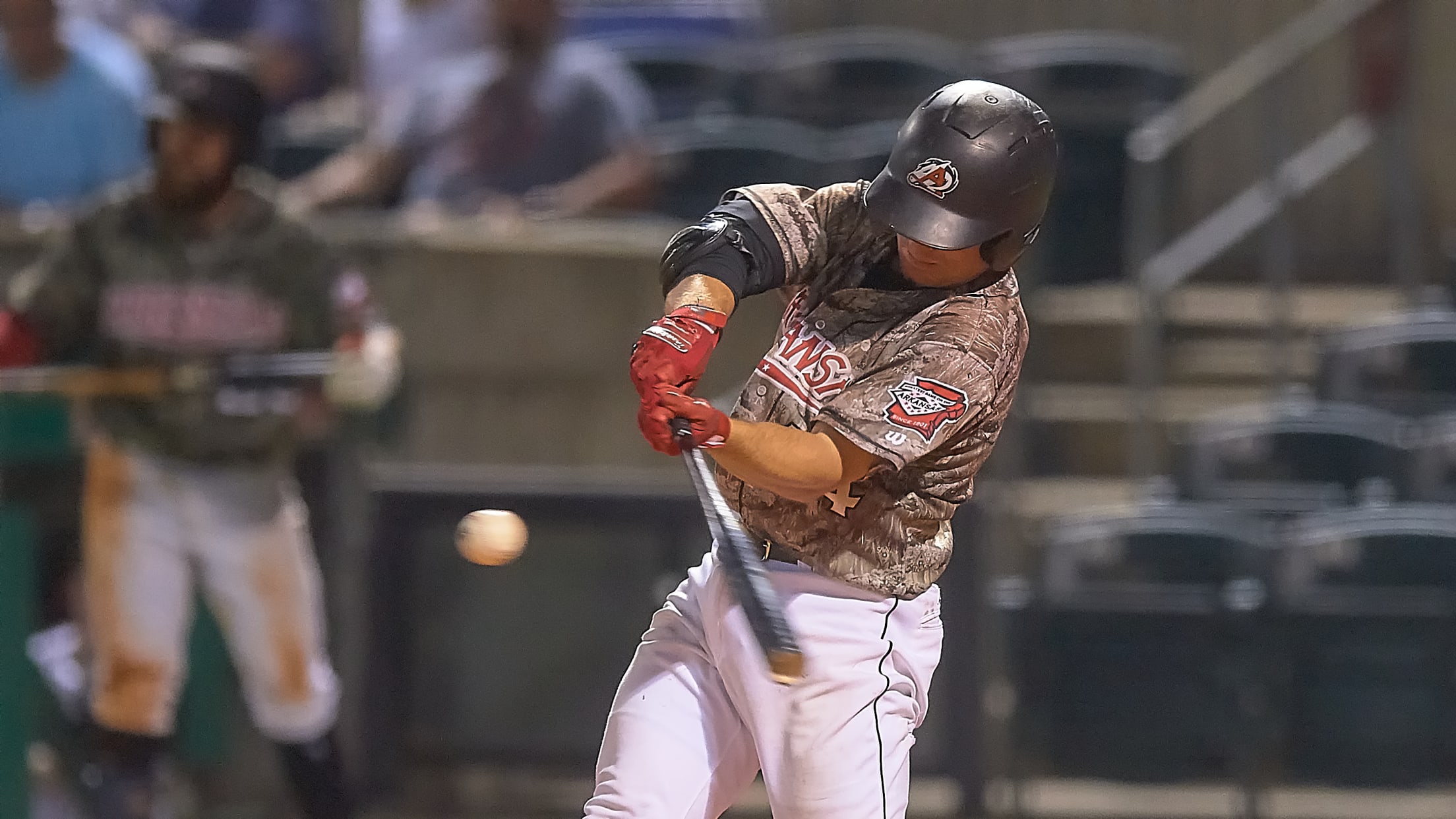 North Little Rock, AR-Justin Dunn pitched six strong innings and the Arkansas Travelers bashed three home runs on their way to a 6-3 win over the Corpus Christi Hooks on Wednesday night. Dunn surrendered only two runs on four hits and two walks while striking out seven while picking up
Gilbert Deals and Travs Hit Three Homers in Win
Arkansas avoids sweep with win at Springfield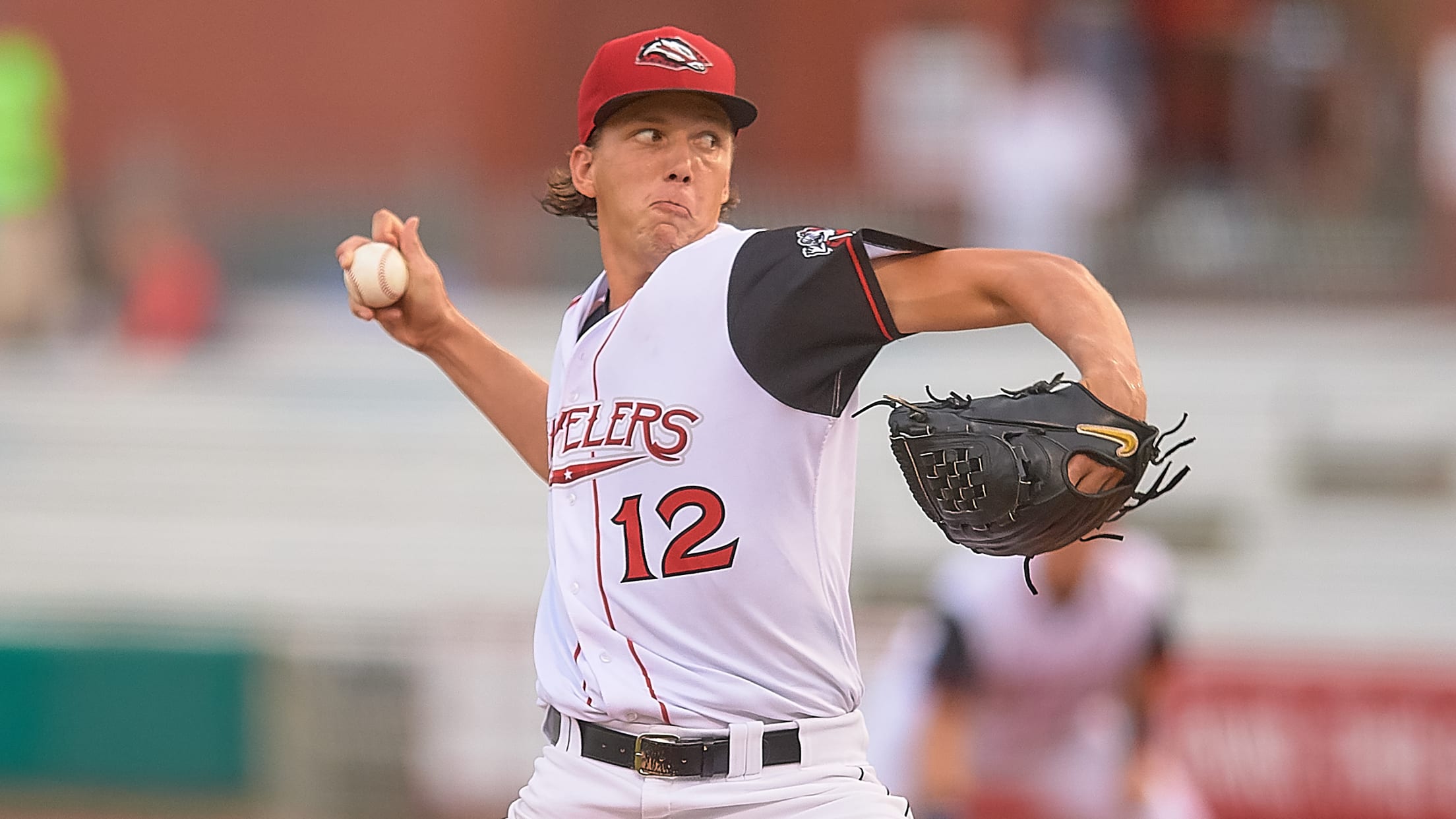 Springfield, MO-The Arkansas Travelers staved off a sweep and defeated the Springfield Cardinals, 7-1, on Sunday. Logan Gilbert dealt five shutout innings with eight strikeouts while allowing only two hits and three walks on his way to win number four with Arkansas. Kyle Lewis, Cal Raleigh and Logan Taylor all
Travs Sweep Naturals Out of Town
Cal Raleigh homers and Ljay Newsome fires six scoreless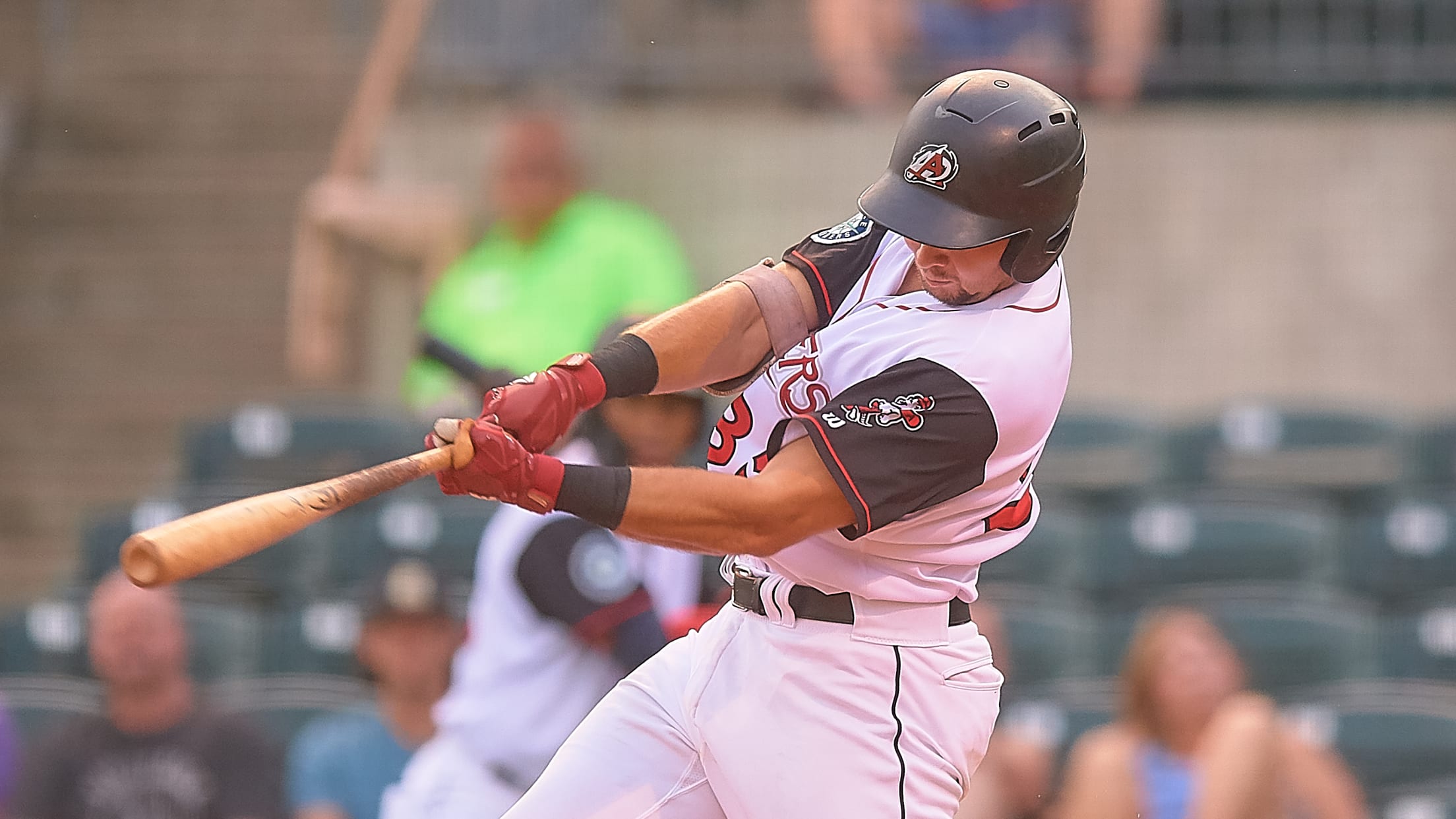 North Little Rock, AR-The Arkansas Travelers played another well-rounded game and finished off a sweep of the Northwest Arkansas Naturals, 4-1, on Wednesday night at Dickey-Stephens Park. Ljay Newsome earned the win on the mound by firing six shutout innings on just 66 pitches. The offense struck early with a
Thompson-Williams Clutch in Win Over Cardinals
Dom Thompson-Williams hits a two-run double and makes game saving catch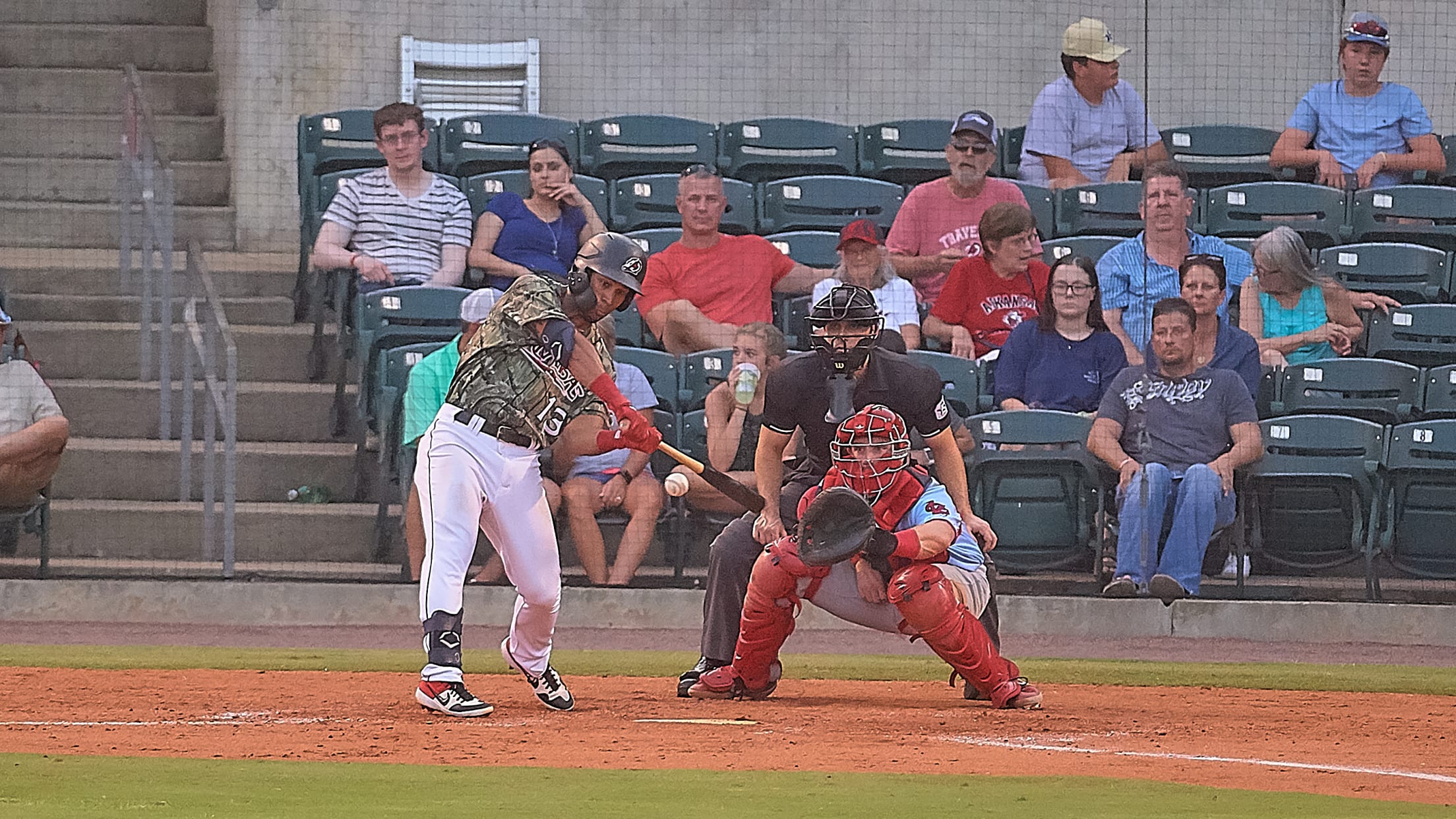 North Little Rock, AR-The Arkansas Travelers hung on for a thrilling 3-2 win over the Springfield Cardinals on Sunday evening at Dickey-Stephens Park. Dom Thompson-Williams made a running catch of a line drive to right-center field for the final out of the game stranding the tying and go-ahead runs on
Travs Hold Cards Down Again in 6-1 Win
Ljay Newsome earns his first win with Arkansas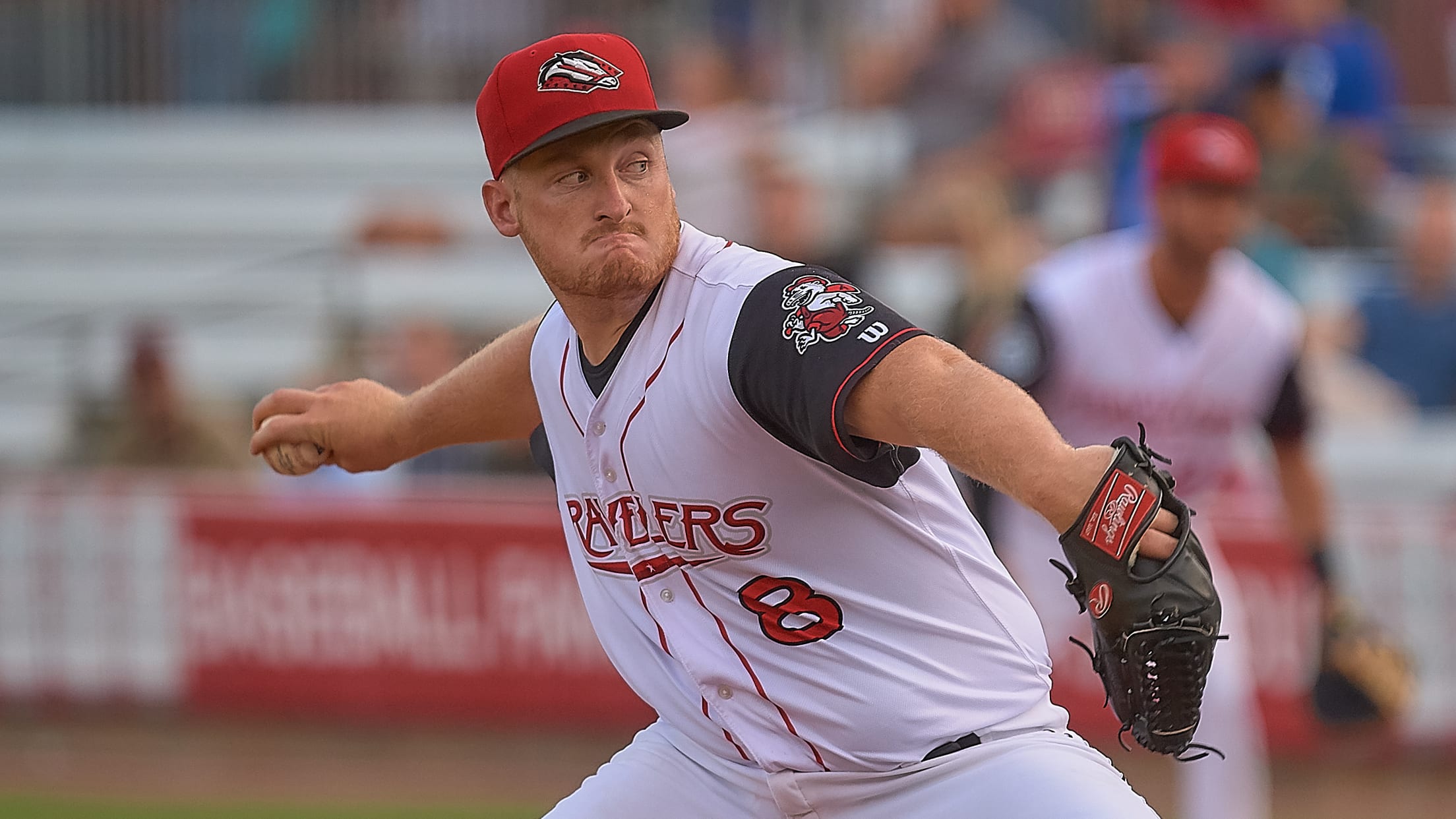 North Little Rock, AR-The Arkansas Travelers kept the Springfield Cardinals offense down and took a 6-1 win on Friday night at Dickey-Stephens Park. Ljay Newsome earned his first Double-A win pitching five innings and giving up just a run on four hits. Jack Anderson, Aaron Fletcher, Joey Gerber and Art
Liberato Lifts Travs to Walk-off Win
Luis Liberato has game-ending hit to low scoring win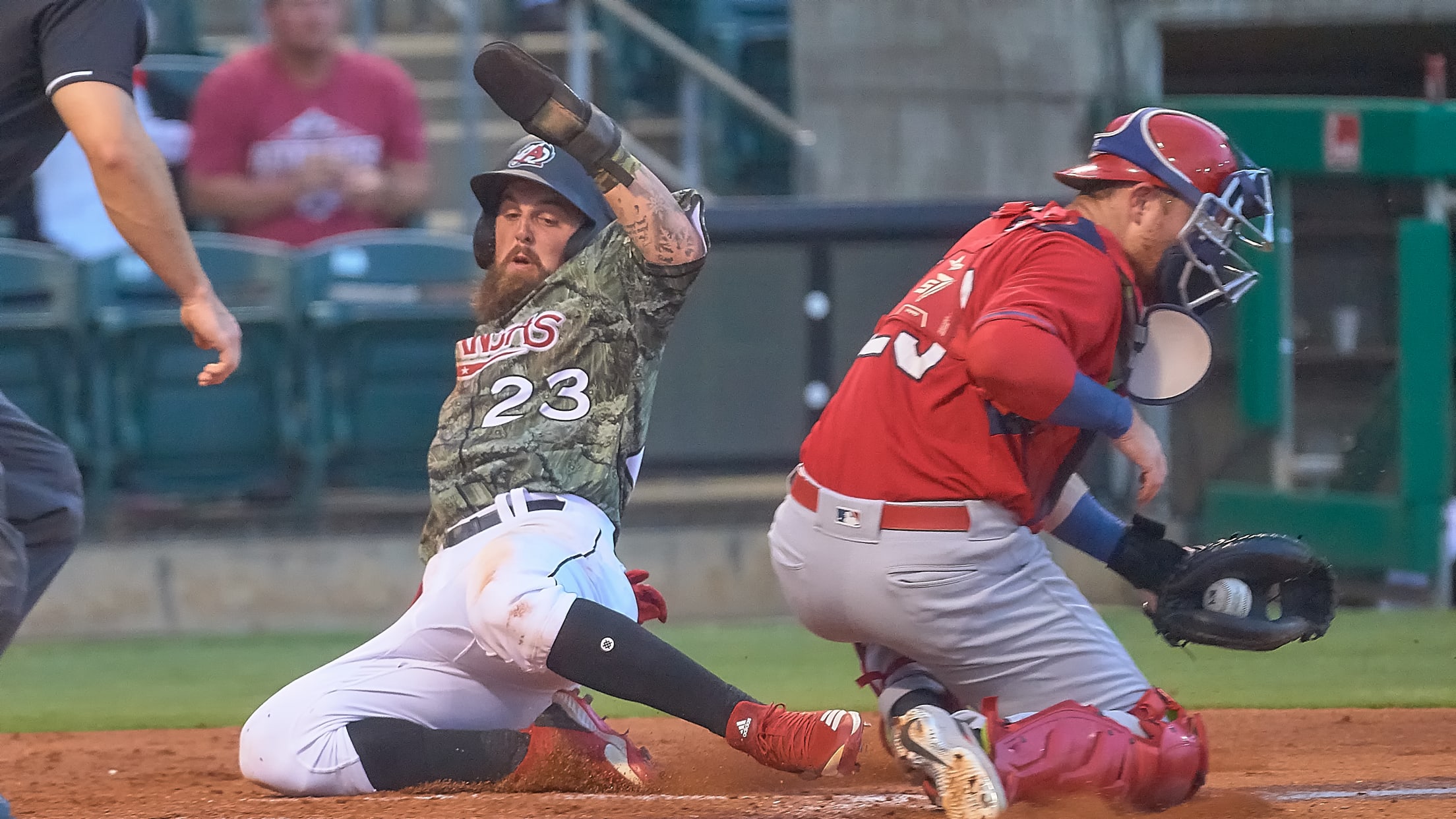 North Little Rock, AR-Luis Liberato became the hero with a walk-off double in the bottom of the ninth inning to give the Arkansas Travelers a 2-1 win over the Springfield Cardinals on Thursday night at Dickey-Stephens Park.    Justus Sheffield worked seven innings allowing just one run setting the tone on
Late Double by Taylor Knocks Off Naturals
Logan Taylor hits a tiebreaking double in the eighth inning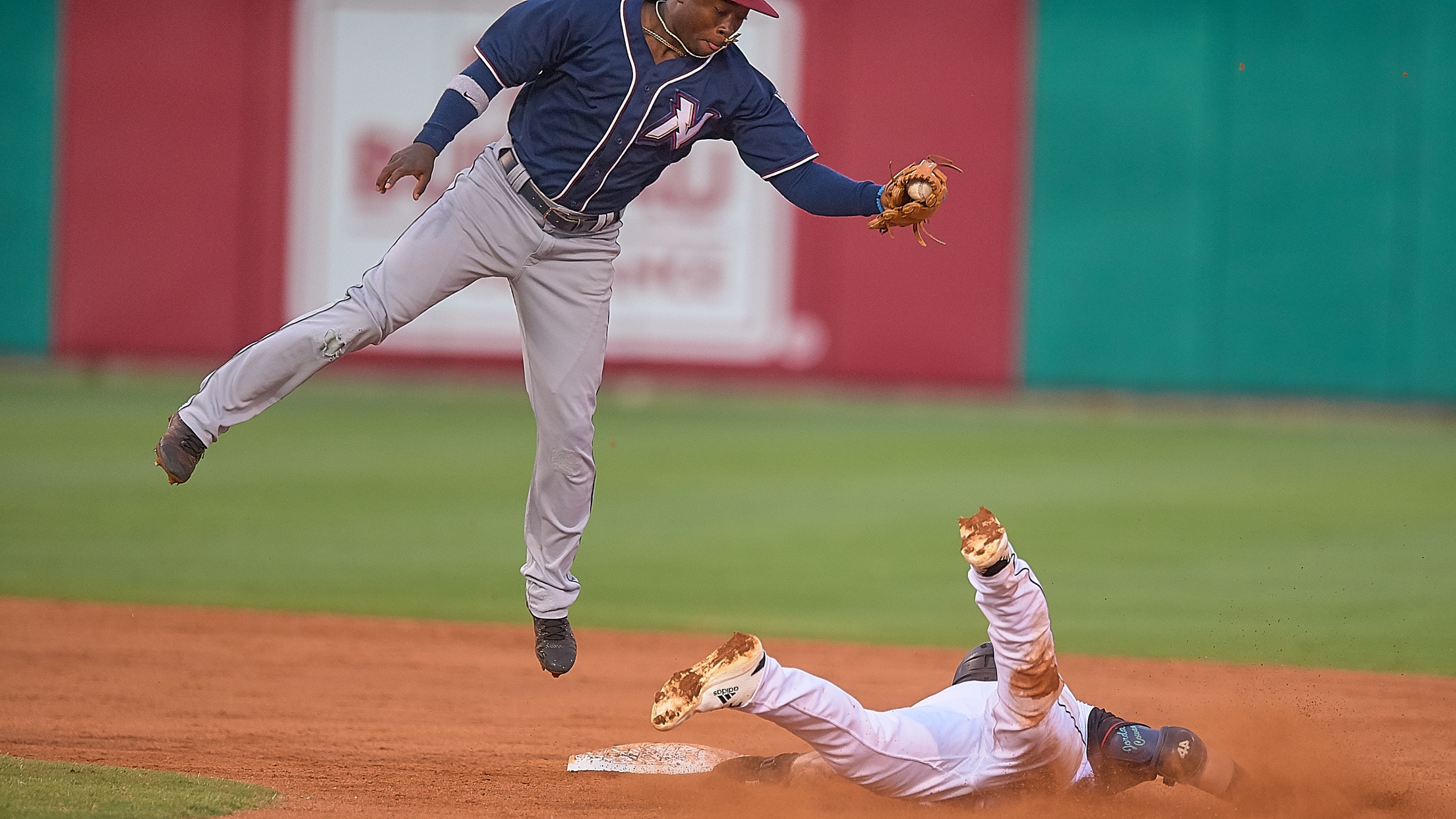 North Little Rock, AR-Logan Taylor provided late offensive heroics as the Arkansas Travelers took down the Northwest Arkansas Naturals, 4-2, on Monday night at Dickey-Stephens Park. Taylor ripped a tiebreaking two-run double past the diving third baseman with two outs in the eighth inning to give the Travs the lead.
Crismatt Sets Tone in Second Straight Shutout
Four Travs pitchers combine on a one-hitter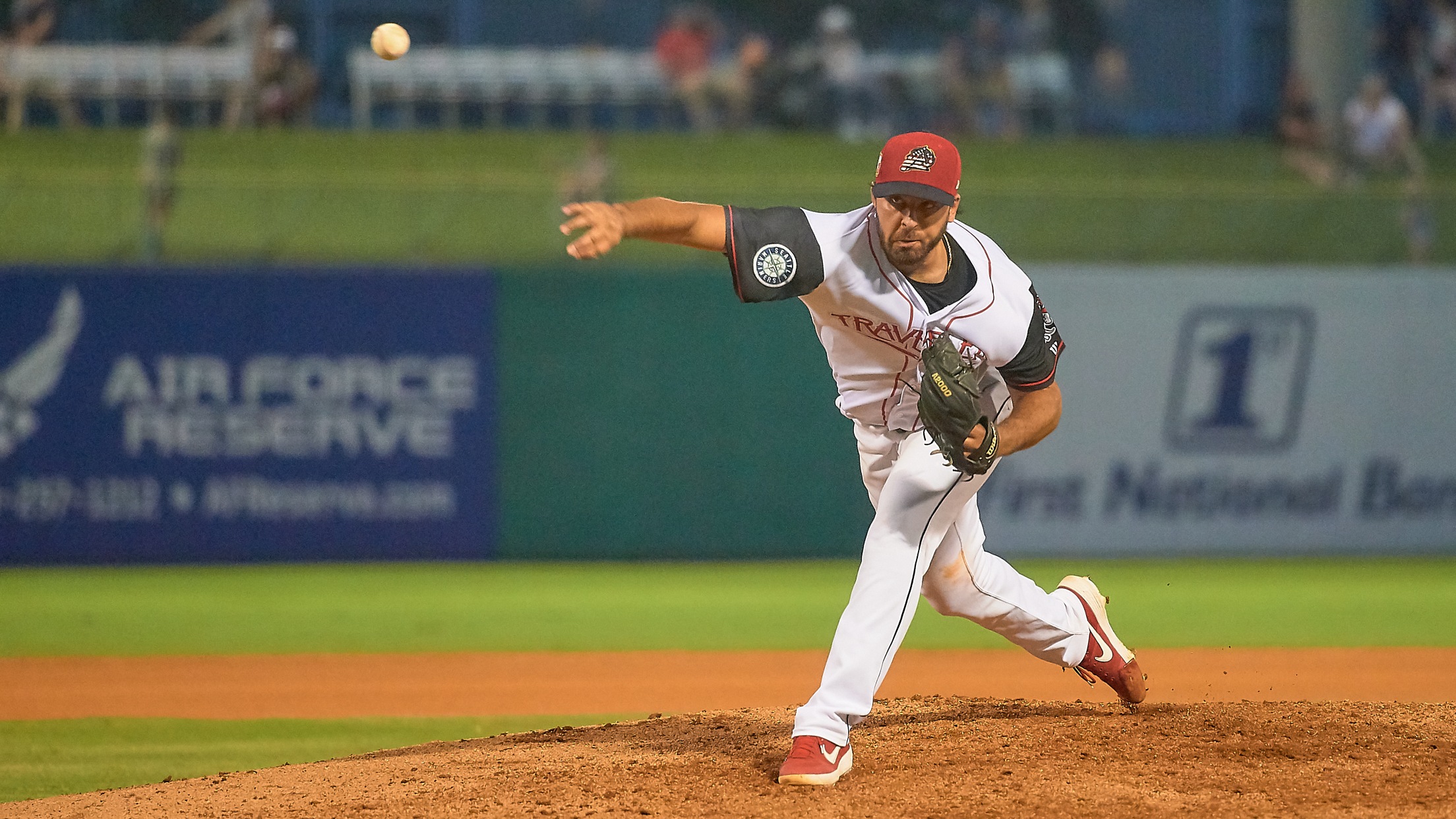 North Little Rock, AR-For the second straight night, the Arkansas Travelers threw a shutout to beat the Springfield Cardinals, this time allowing a season-low one hit in a 3-0 victory at Dickey-Stephens Park. Nabil Crismatt threw six innings on just 80 pitches allowing two walks, hitting a batter and giving
Wild 13 Inning Game Ends in Loss to Naturals
Travs fail to hold late lead, fall in longest game of season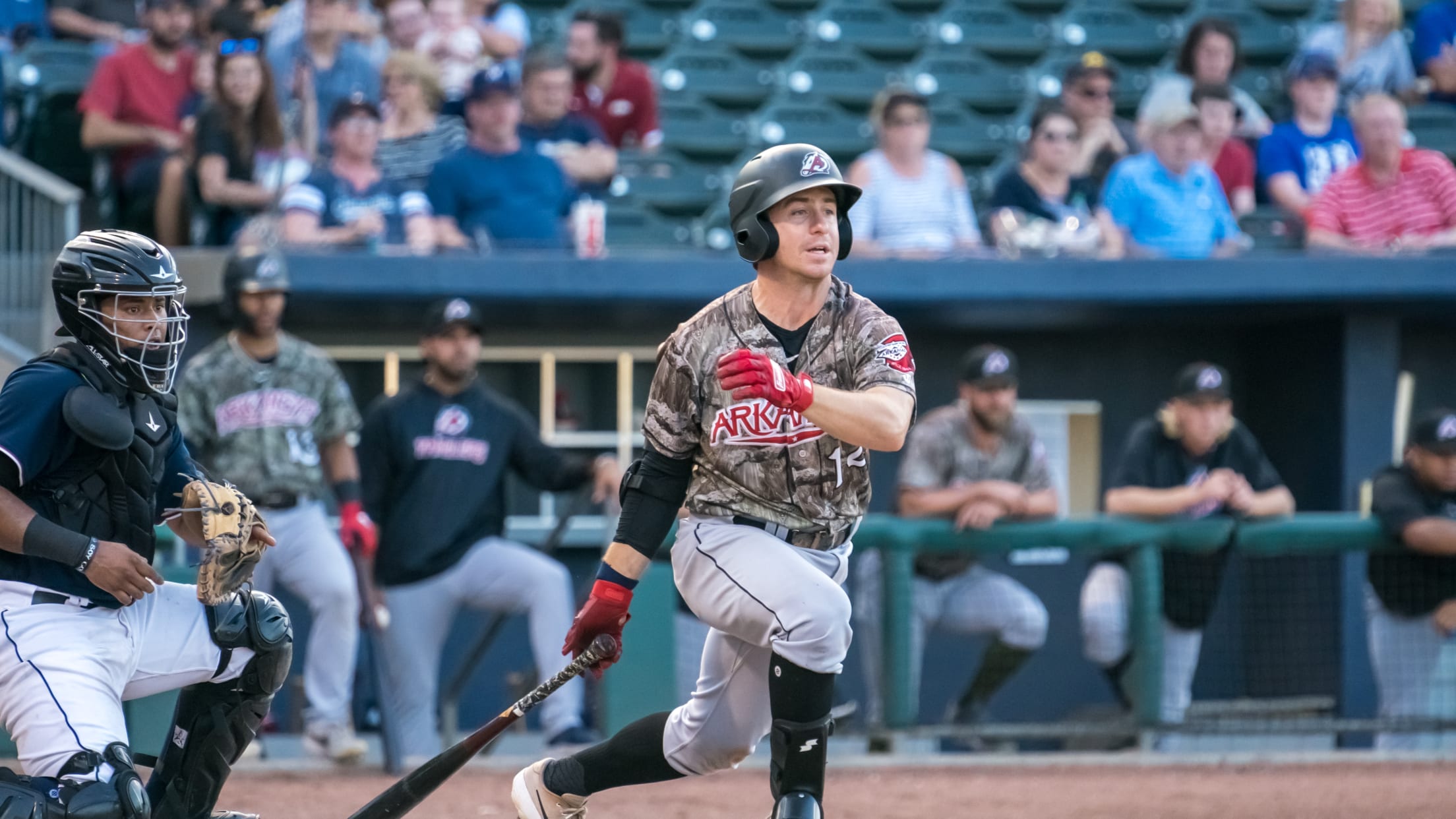 Springdale, AR-In their longest game of the season, the Arkansas Travelers bowed to the Northwest Arkansas Naturals, 9-8 in 13 innings on Tuesday night. Khalil Lee drove in the game winning run with two out in the bottom of the 13th inning on a base hit to right field off
Travs Win on Walk-Off For Second Straight Night
Bases loaded free pass ends game dominated by pitching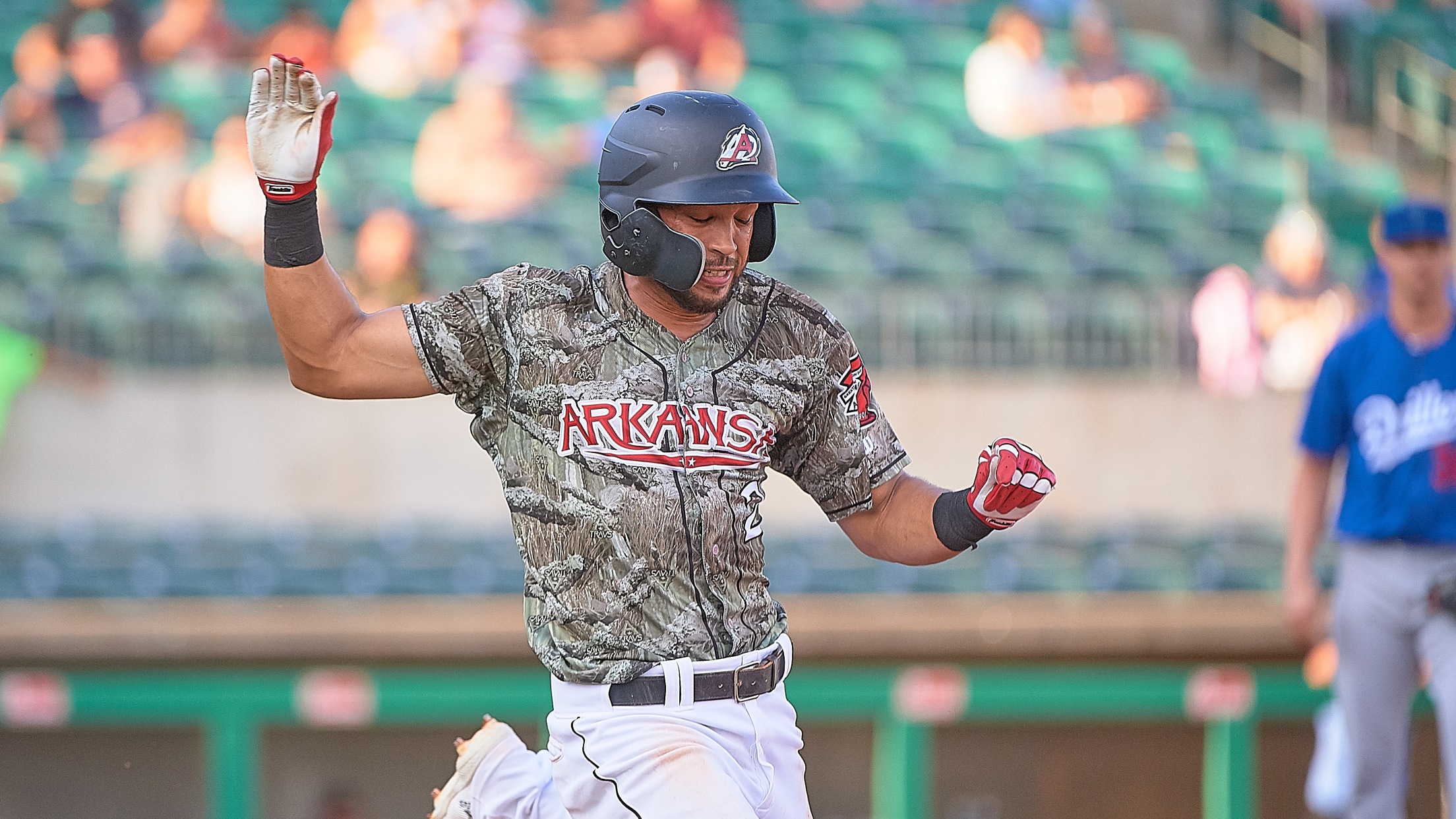 North Little Rock, AR-For the second night in a row, the Arkansas Travelers took a 2-1 walk-off victory over the Tulsa Drillers. Luis Liberato drew a bases loaded walk with two out in the ninth to push home the game-winning run. Arkansas had tied it just an inning earlier on
DeCarlo Slams Travs Past RockHounds
7th inning grand slam is the difference in the game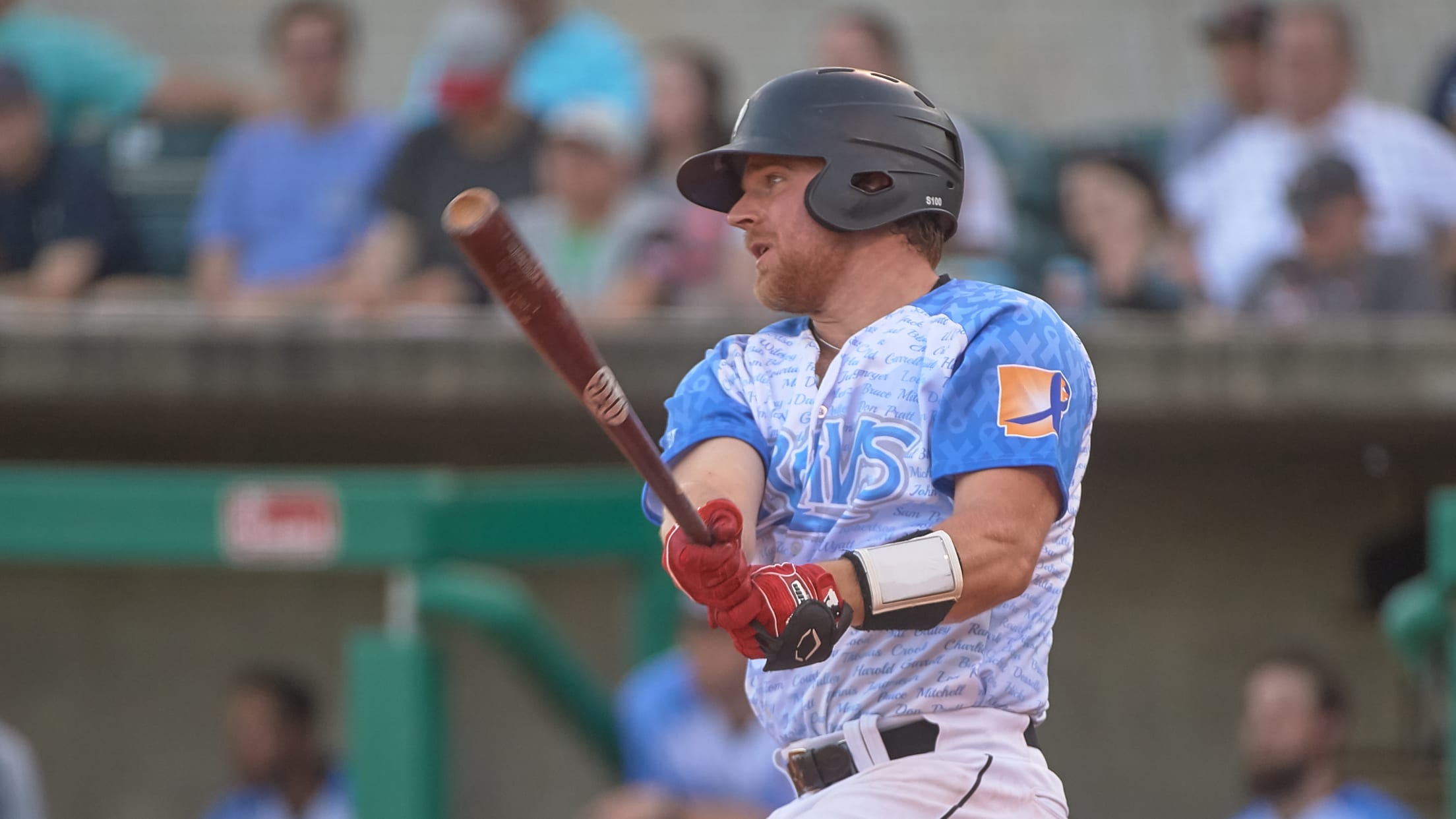 Midland, TX-Joe DeCarlo blasted a grand slam to break a tie and send the Arkansas Travelers to a 10-6 win over the Midland RockHounds on Thursday night. The victory is the third straight for the Travs and makes them 3-0 in the second half of the season and 46-25 overall.
Raleigh quickly delivers career day at plate
Seattle's No. 13 prospect homers twice, plates five in two frames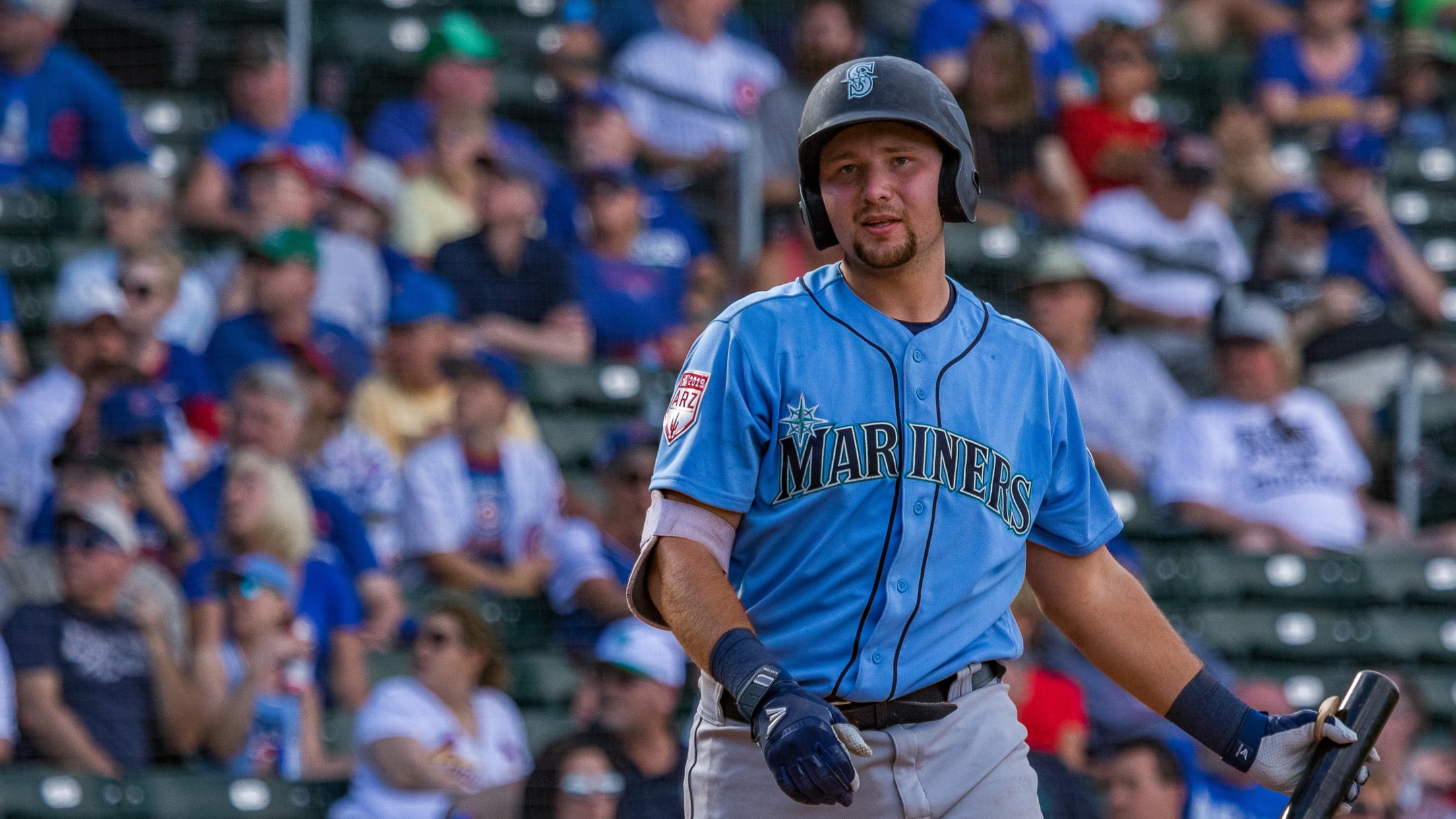 It took just two innings for Cal Raleigh to have a career day at the plate. Seattle's 13th-ranked prospect homered during the first two innings of Class A Advanced Modesto's 6-4 win over Lancaster on Sunday, driving in a career-high five runs in the process. It was Raleigh's second career multihomer
Liberato has career night in Nuts romp
Mariners prospect slugs fifth, sixth homers, drives in six runs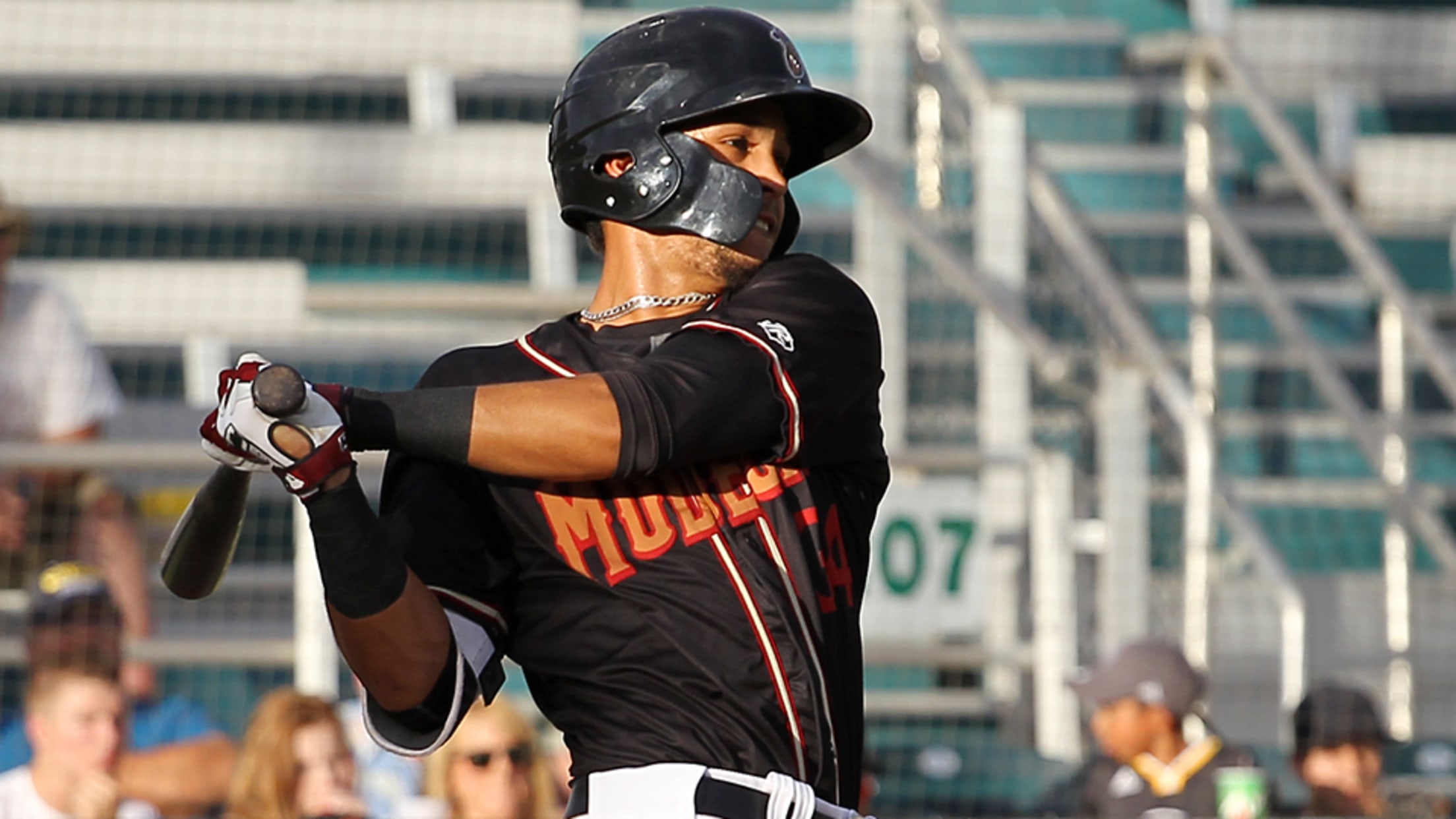 After an early slump, Luis Liberato is making up for lost time at the plate.The Mariners prospect crushed two homers and drove in a career-high six runs to lead Class A Advanced Modesto to a 13-2 victory over Stockton on Saturday night at Banner Island Ballpark.
Liberato homers twice for Nuts
Mariners prospect cashed in six RBIs
Miller leads LumberKings to pitcher's duel win
Clinton stretches winning streak to four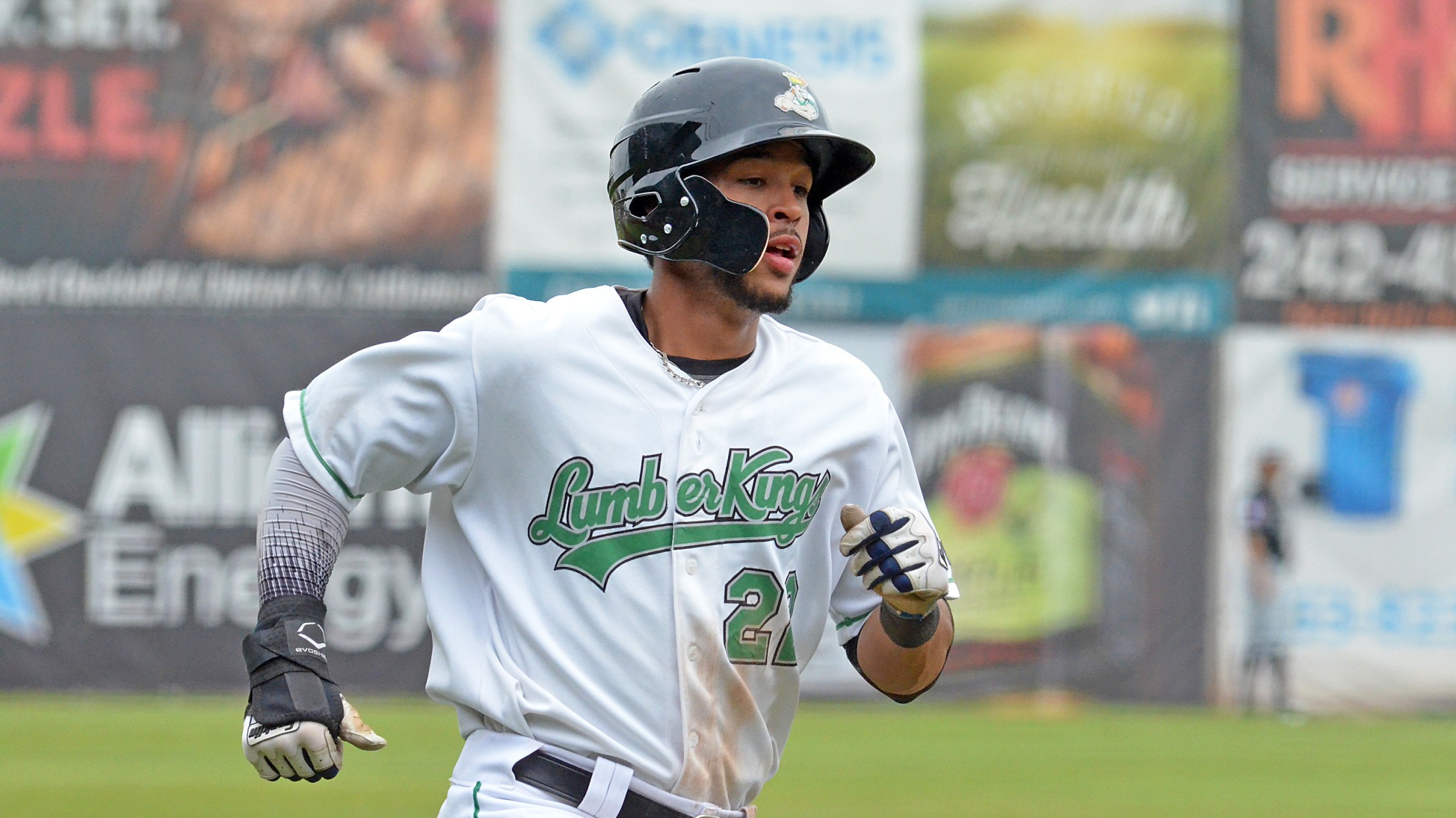 CLINTON, IA (June 14, 2017) - Brandon Miller continued to pitched well for the Clinton LumberKings leading them to a pitcher's duel win over the Beloit Snappers on Wednesday night at Ashford University Field. The win was Clinton's (29-34) fourth straight, the longest wining streak in the league, and their
Offense awakens in 9-5 LumberKings win
LumberKings slug three home runs in rebound win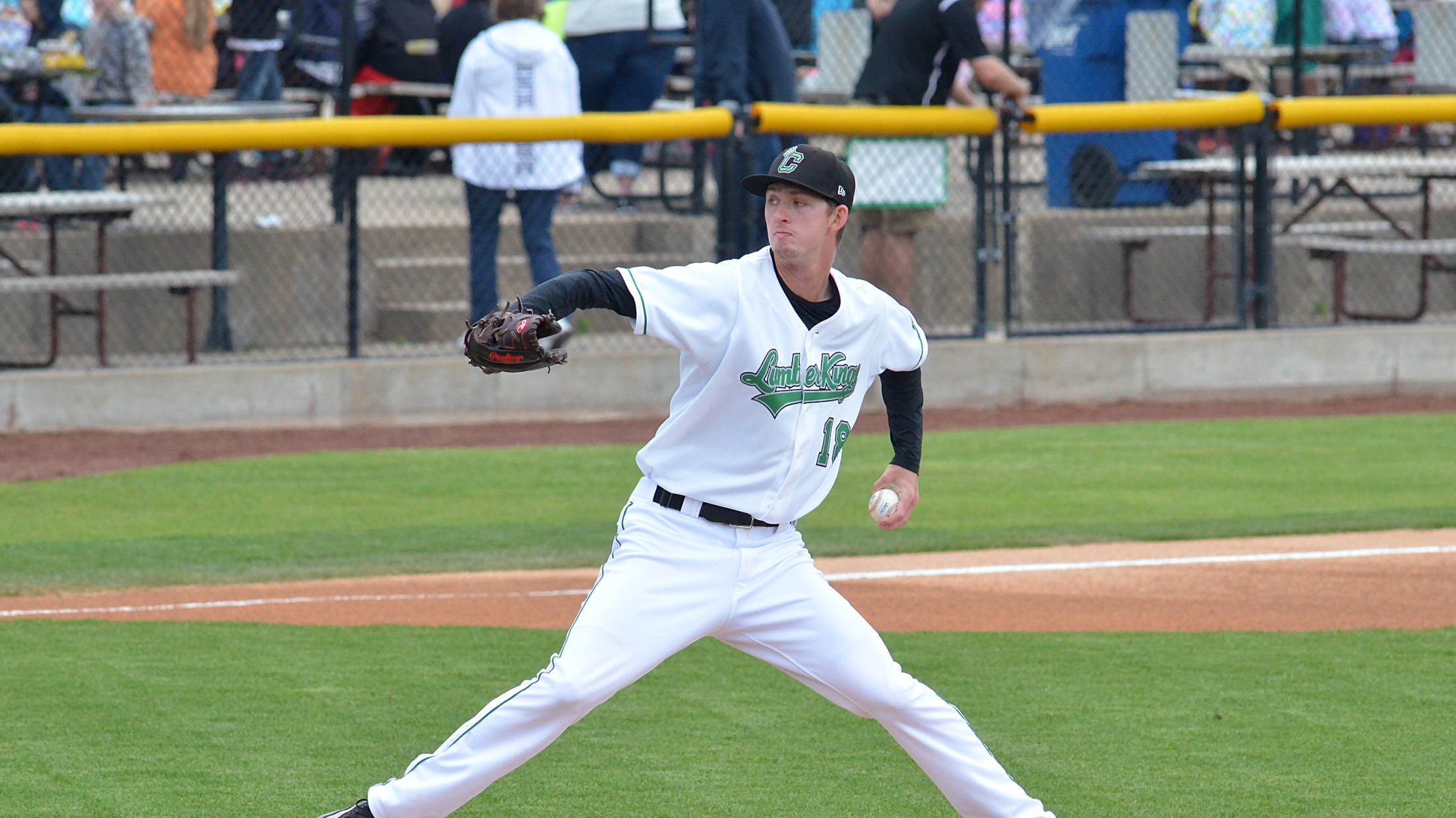 PEORIA, IL (June 11, 2017) - A night after being held to just two hits, the Clinton LumberKings offense exploded for 11 hits in a 9-5 win over the Peoria Chiefs on Sunday afternoon at Dozer Park. Johmbeyker Morales, Gareth Morgan, and Luis Rengifo each homered in an offensive outburst.Th
Miller tallies 7th win of the year in series opener
Gareth Morgan and Luis Liberato go deep in LKings 6-4 win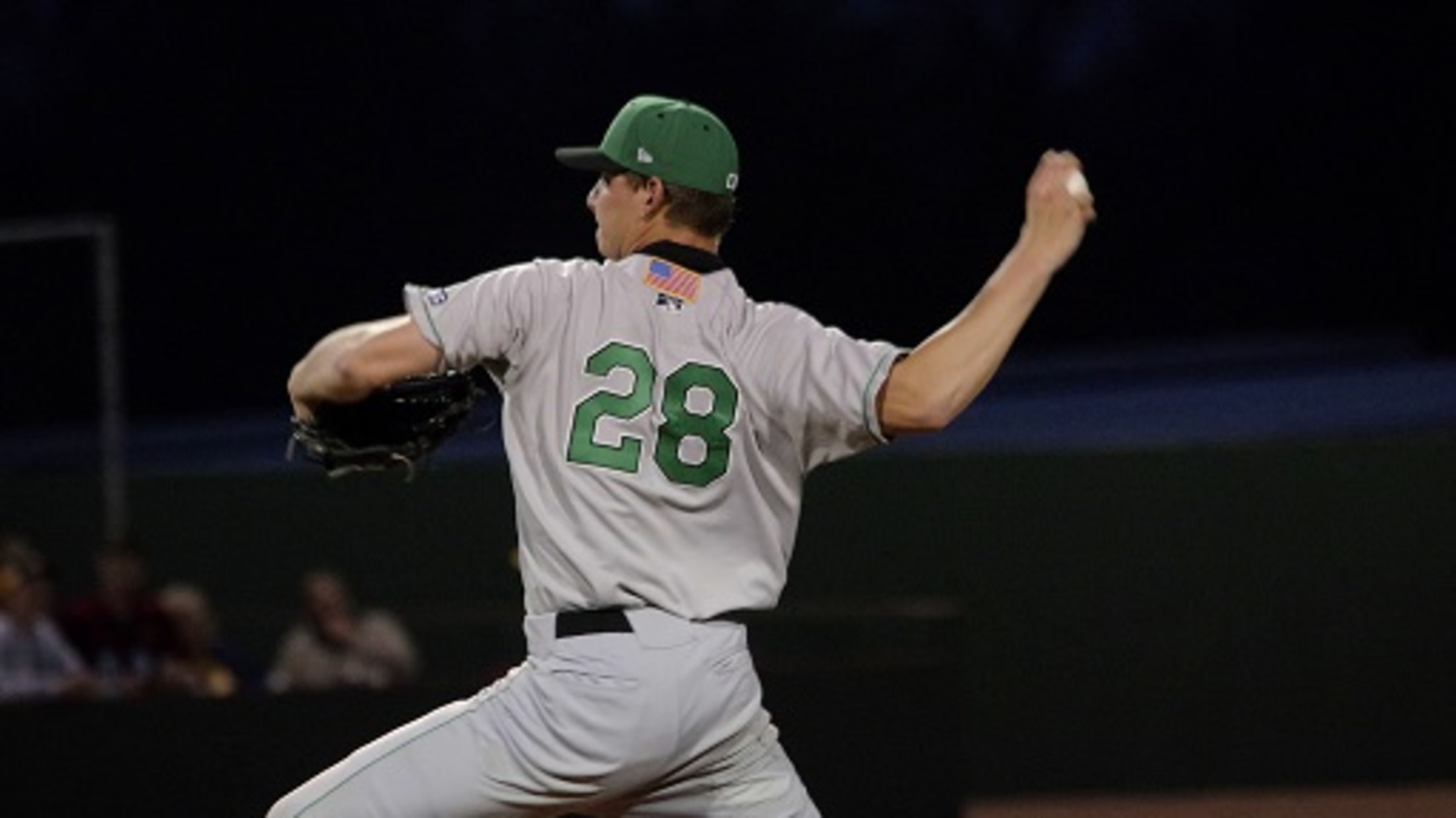 PEORIA, IL (June 9, 2017) - A four-run third inning and strong starting pitching was enough for the Clinton LumberKings to drop the Peoria Chiefs on Friday night at Dozer Park. Gareth Morgan and Luis Liberato each added homers to back the LumberKings (25-33) series opening win.Brandon Miller started for
Snappers score early and often to drop LKings
Snappers score early and often to drop LKings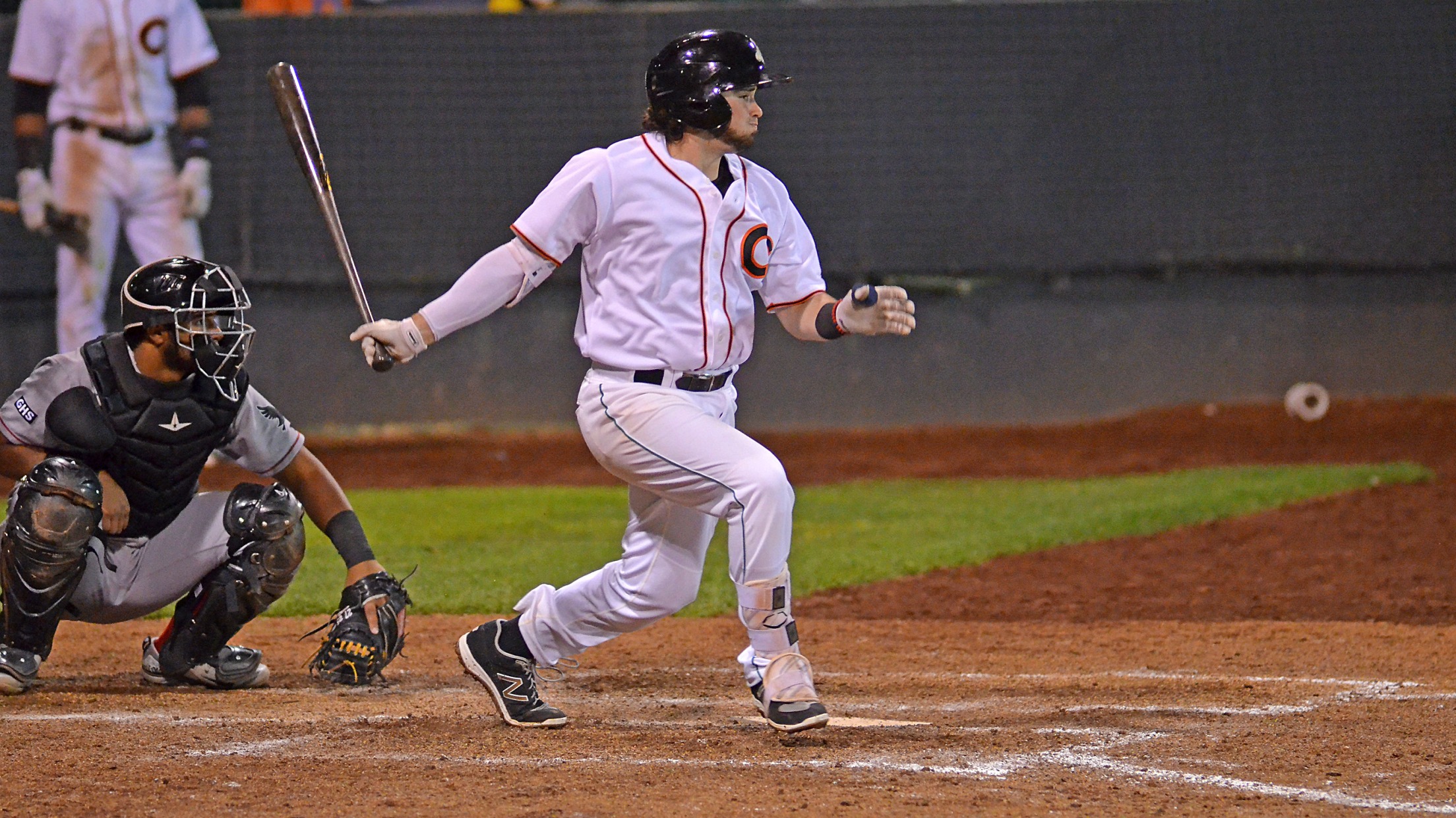 BELOIT, WI (June 1, 2017) - The Clinton LumberKings mustered just one run to drop the rubber game of a three-game series with the Beloit Snappers on Thursday night at Pohlman Field. Joe Rizzo went hitless for the LumberKings (21-30) to have his team-high 10 game hitting streak snapped.The Snappers
Offense carries LumberKings to series split
Brandon Miller strikes out 8 in 11-3 Clinton win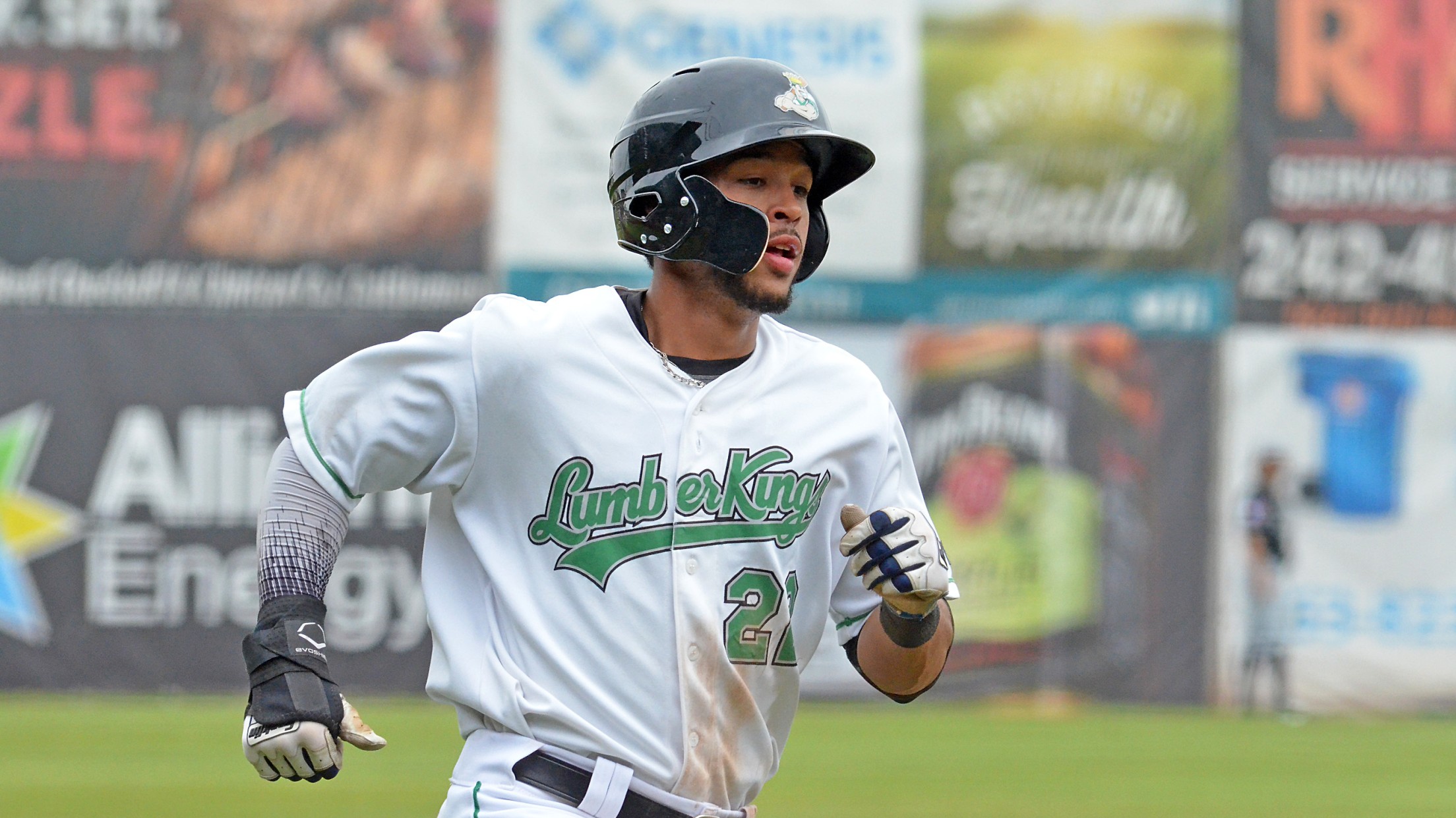 CLINTON, IA (May 29, 2017) - Yojhan Quevedo drove home five runs for the Clinton LumberKings in an 11-3 win over the Wisconsin Timber Rattlers on Monday afternoon at Ashford University field. Brandon Miller backed the offensive eruption with a strong start, striking out eight to set a new professional
Early offense too much to overcome in 7-4 loss
Ninth inning rally comes up short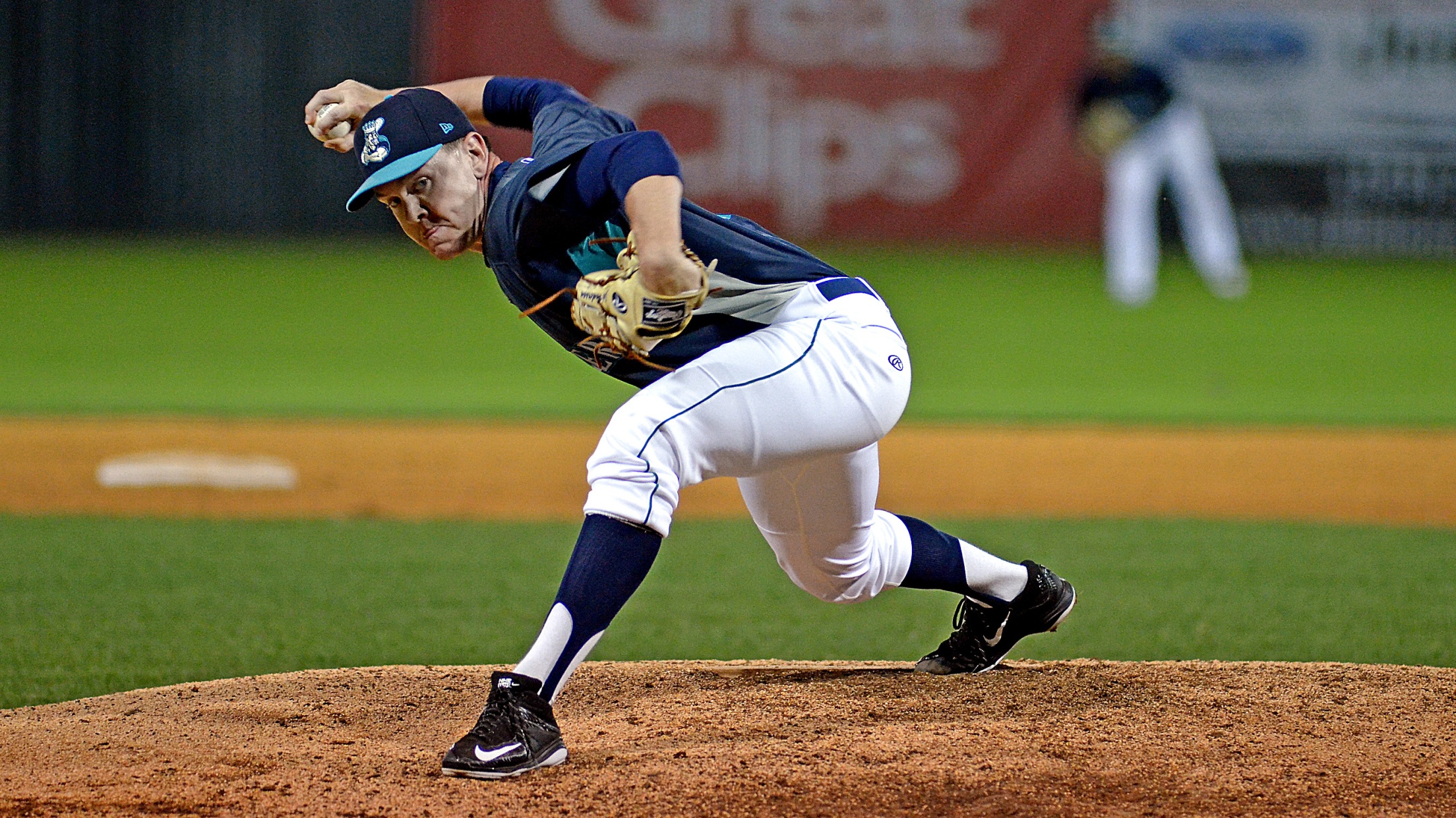 CLINTON, IA (May 26, 2017) - Seven runs allowed by Clinton LumberKings pitching in the first four innings proved too much to overcome in a 7-4 loss to the Wisconsin Timber Rattlers on Friday night at Ashford University Field. The LumberKings (18-27) made a late charge in the ninth, scoring
Kernels walk-off LumberKings in 12 innings
Early lead does not hold up in 6-3 extra inning loss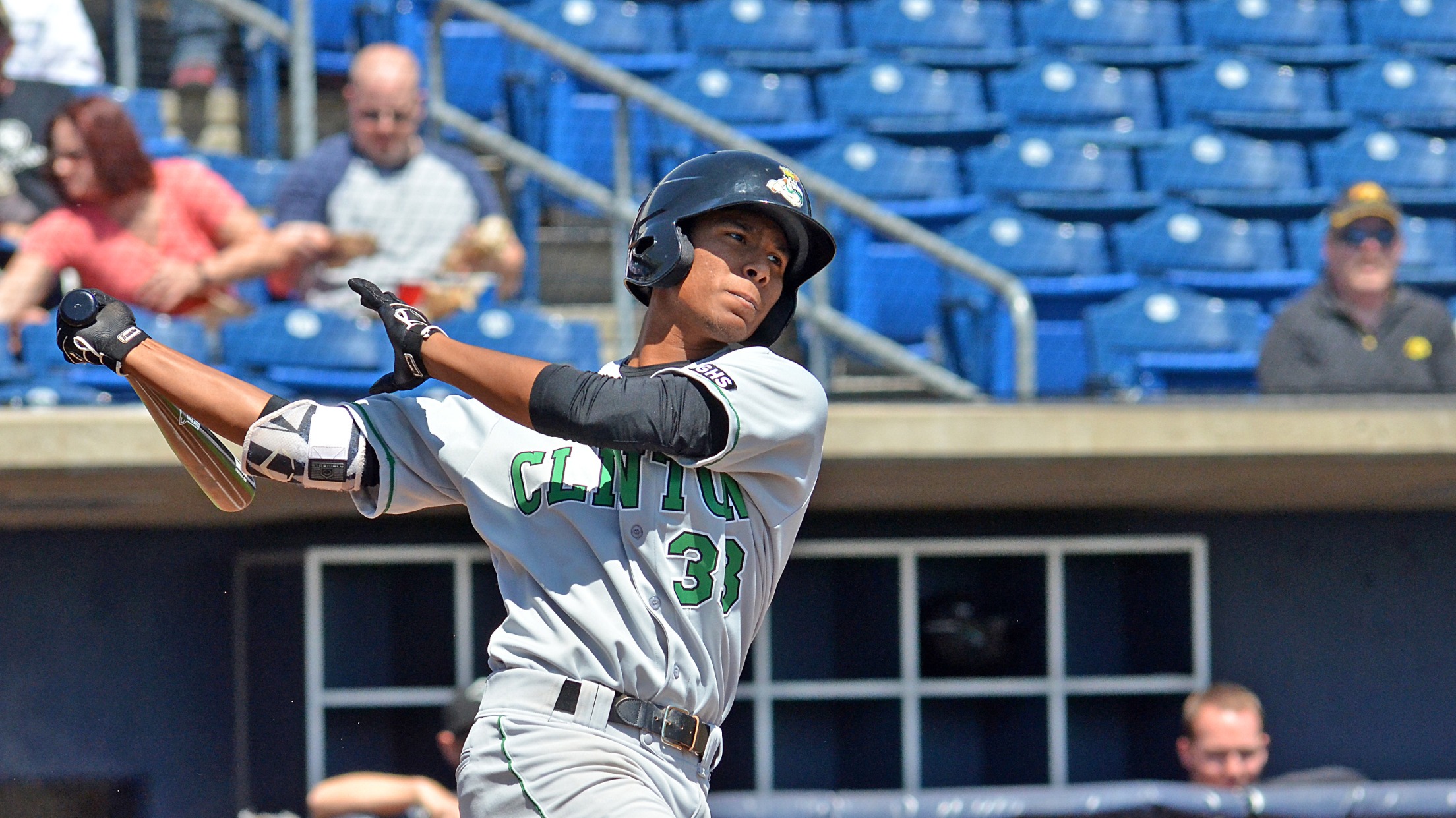 CEDAR RAPIDS, IA (May 22, 2017) - Jermaine Palacios of the Cedar Rapids Kernels homered in the bottom of the 12th inning to walk-off the Clinton LumberKings 6-3 on Monday night at Perfect Game Field. After leading for most of the game, the LumberKings (16-25) pitching could not hold off
Five-run first drops LumberKings in series opener
Late LumberKings charge come up short in 8-5 loss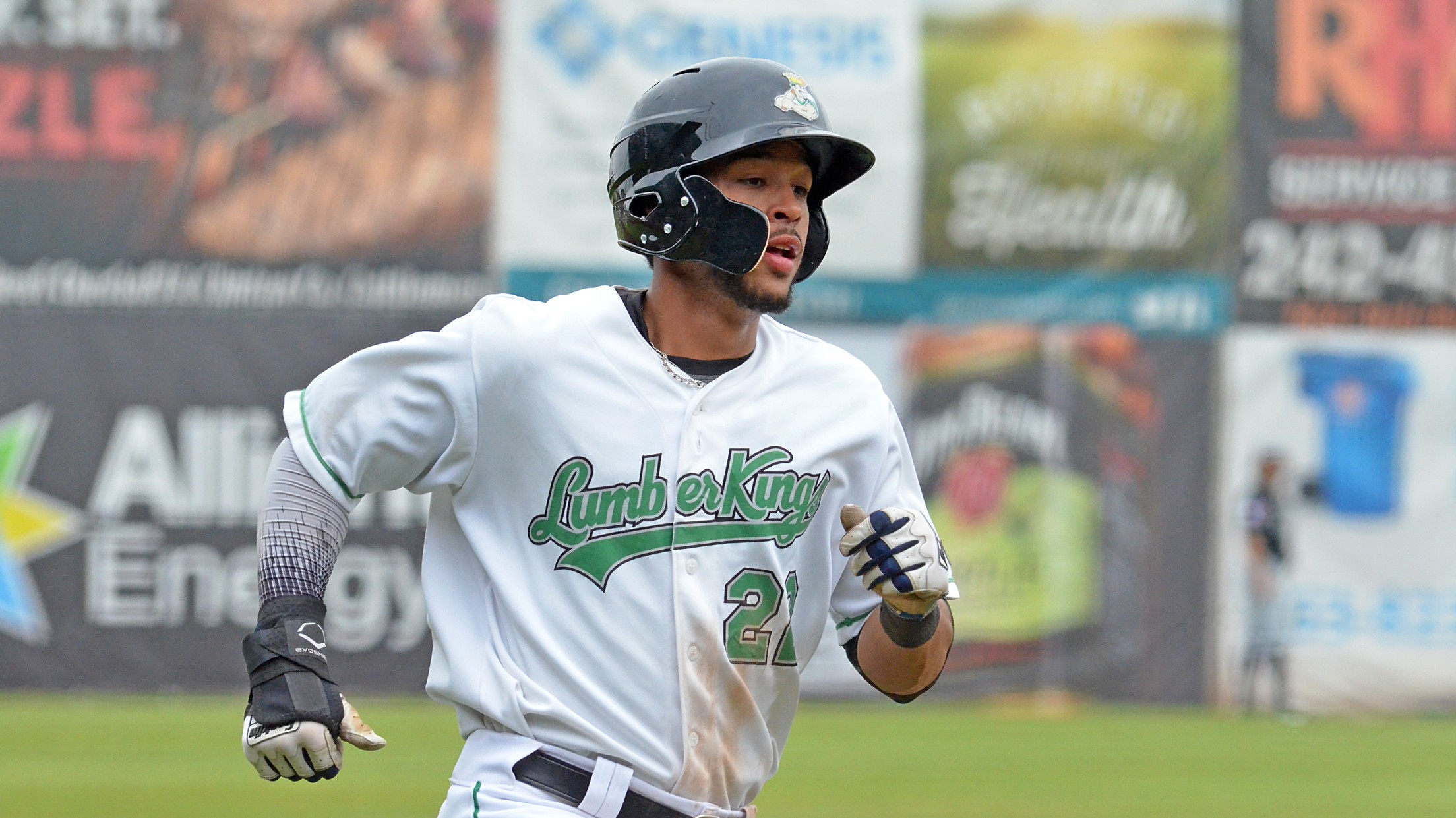 CLINTON, IA (May 18, 2017) - Danny Garcia was hit hard in an 8-5 Clinton LumberKings loss to the Burlington Bees on Thursday night at Ashford University Field. Garcia (2-4) lasted just 3.2 innings and gave up five runs in the top of first inning to take his fourth loss
LumberKings drop series opener 4-3 to Lugnuts
Lansing tallies 12 hits to drop Lumberkings in one run fashion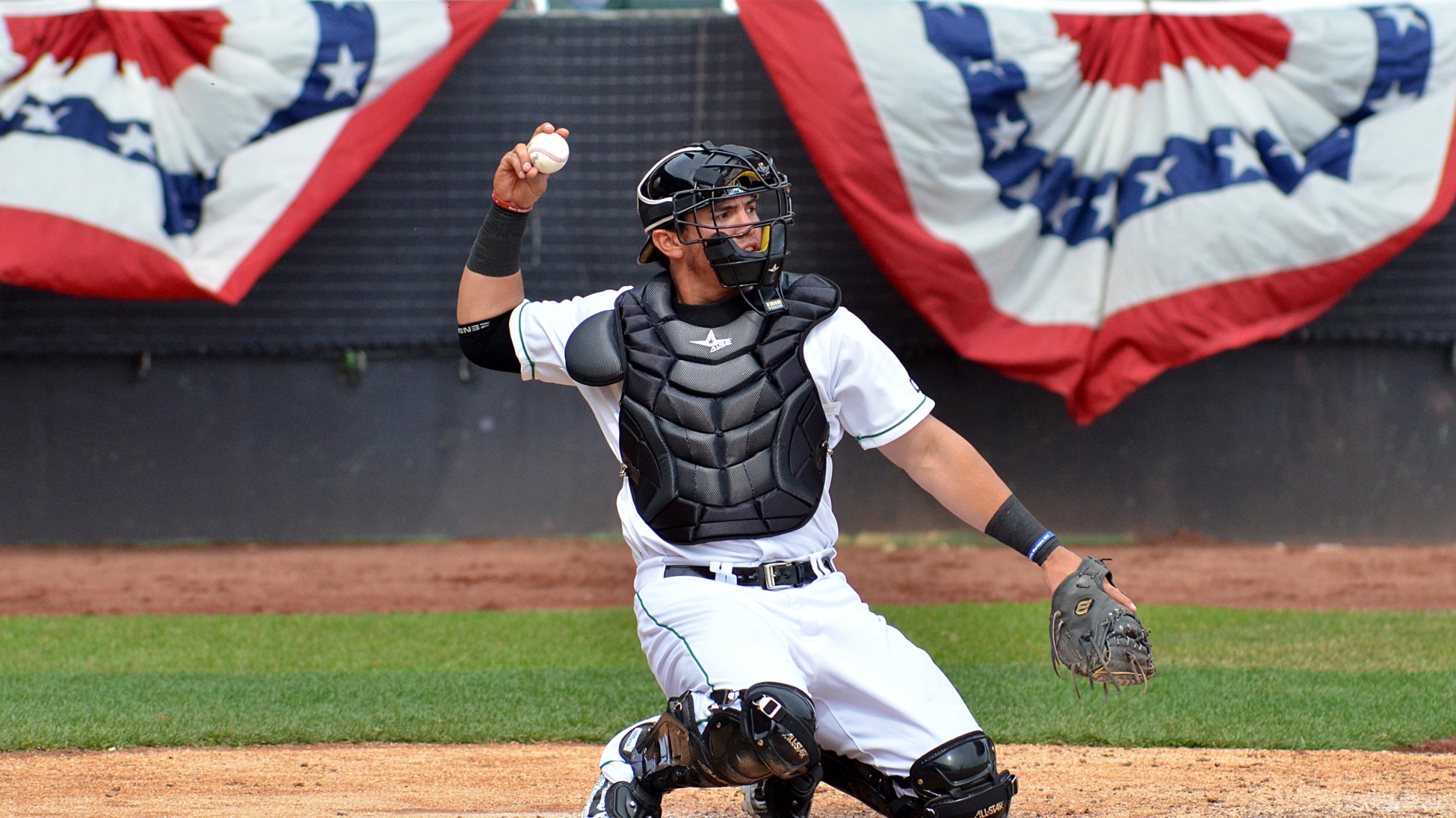 CLINTON, IA (May 8, 2017) - For the fifth time in seven games the Clinton LumberKings played a one-run game, dropping the series opener to the Lansing Lugnuts 4-3 on Monday night at Ashford University Field. Lansing registered 12 hits on the night, with three coming from Vladimir Guerrero Jr.
Marathon Game Concludes with LumberKings Walk-Off Loss
LumberKings fall in 19 inning bout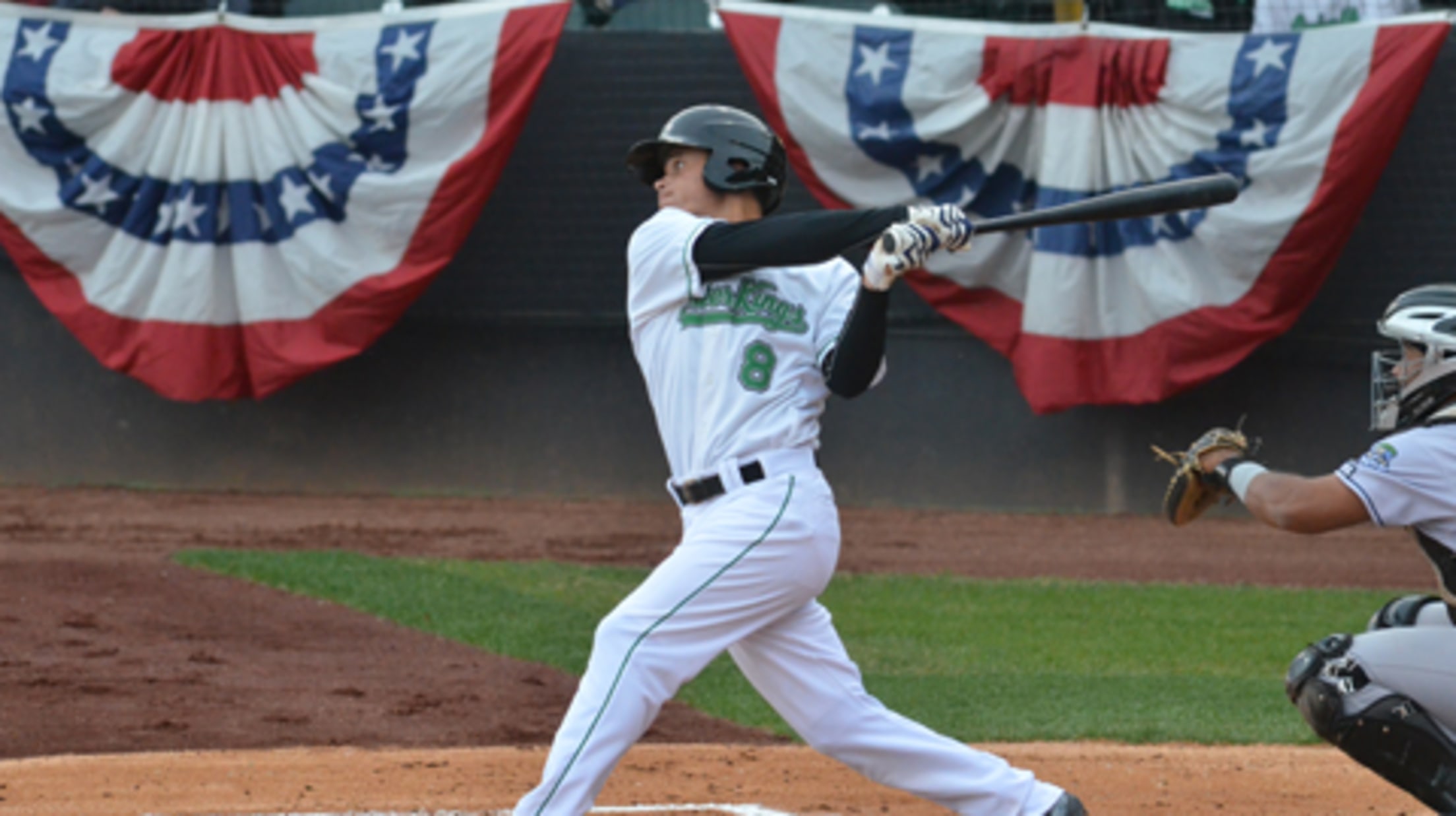 SOUTH BEND, IN (May 5-6, 2017) - One day was not enough for the Clinton LumberKings who fought the South Bend Cubs to a 6-6 tie through 18 innings on Friday night at Four Winds Field. The game concluded Saturday evening with the LumberKings falling to the Cubs, 7-6 in