Cleveland nabs Wolf, Greene for Lindor, Carrasco
Indians acquire two prospects plus Gimenez, Rosario in blockbuster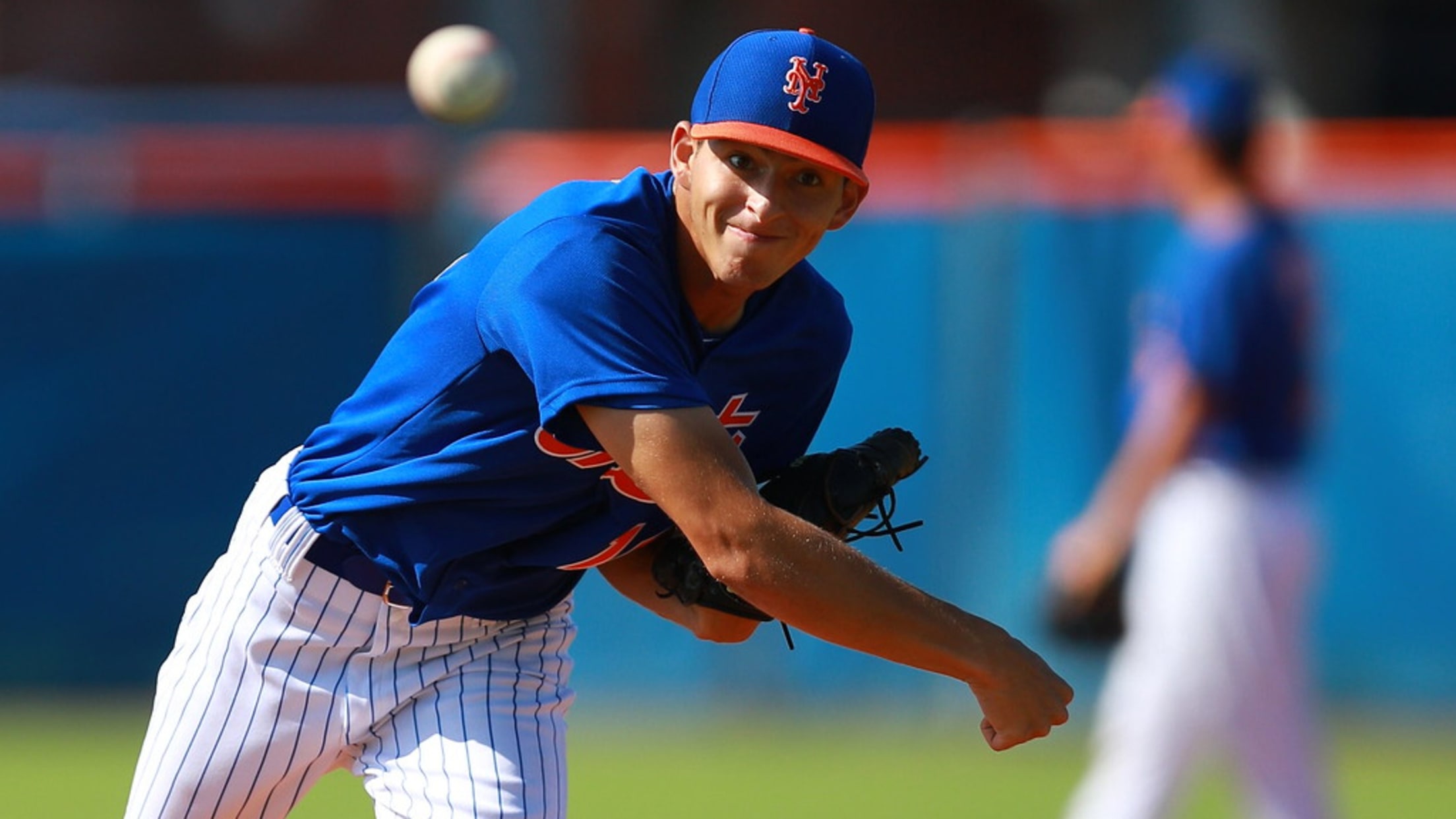 On Thursday, the Mets pulled off a blockbuster worthy of the Big Apple. New York acquired All-Star shortstop Francisco Lindor and former Cy Young contender Carlos Carrasco from Cleveland, sending prospects Josh Wolf and Isaiah Greene along with Major League infielders Andrés Giménez and Amed Rosario the other way. Wolf
Mets' Rosario, Smith graduate on a high note
Impact duo leads the way for next wave of Minor League talent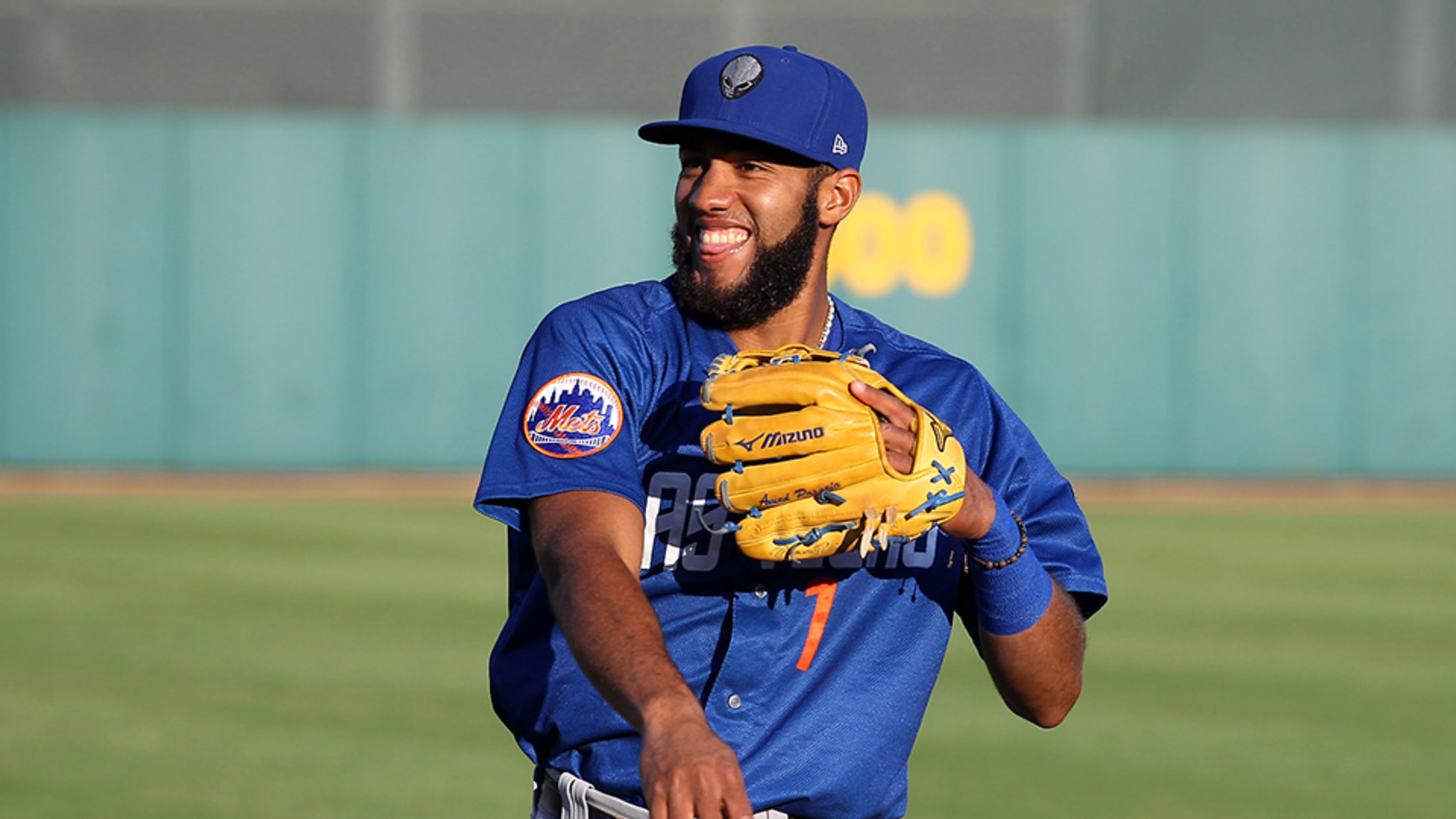 This offseason, MiLB.com is taking a look at the most outstanding campaigns by players in each system across Minor League Baseball and honoring the players -- regardless of age or prospect status -- who had the best seasons in their organization.An organization historically known for producing high-end pitching, the Mets
This offseason, MiLB.com is taking a look at the most outstanding campaigns by players in each system across Minor League Baseball and honoring the players -- regardless of age or prospect status -- who had the best seasons in their organization.
51s' Rosario claims top rookie honor
Las Vegas SS dazzles with bat, glove in first year at Triple-A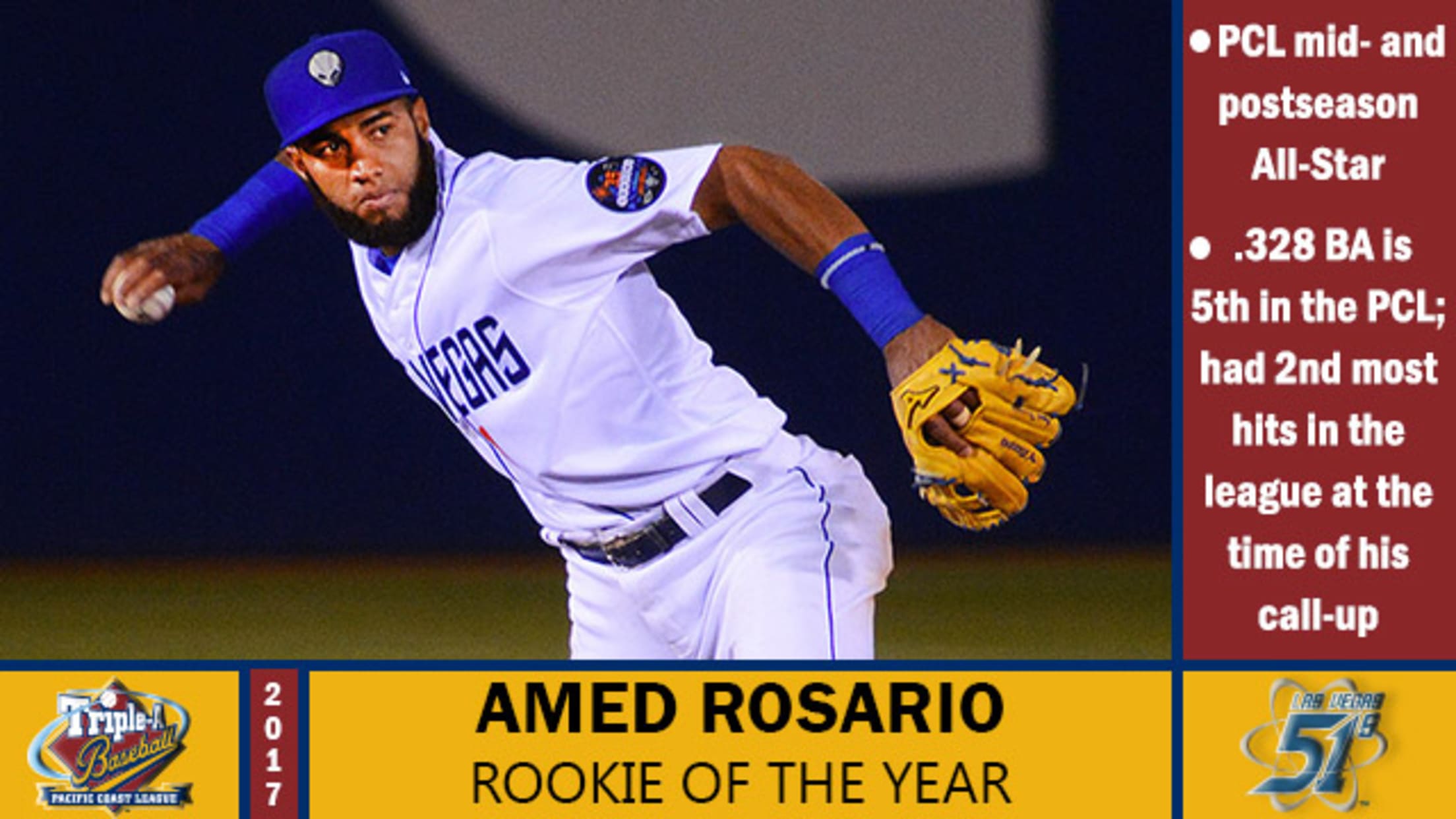 ROUND ROCK, Texas - Las Vegas 51s' shortstop Amed Rosario edged out teammate Dominic Smith to win the Pacific Coast League's Rookie of the Year. Rosario is the first Las Vegas player to take the honor since the award was created in 1998.
Mets summon top prospect Rosario for debut
Shortstop, the No. 2 overall prospect, joining big club in Colorado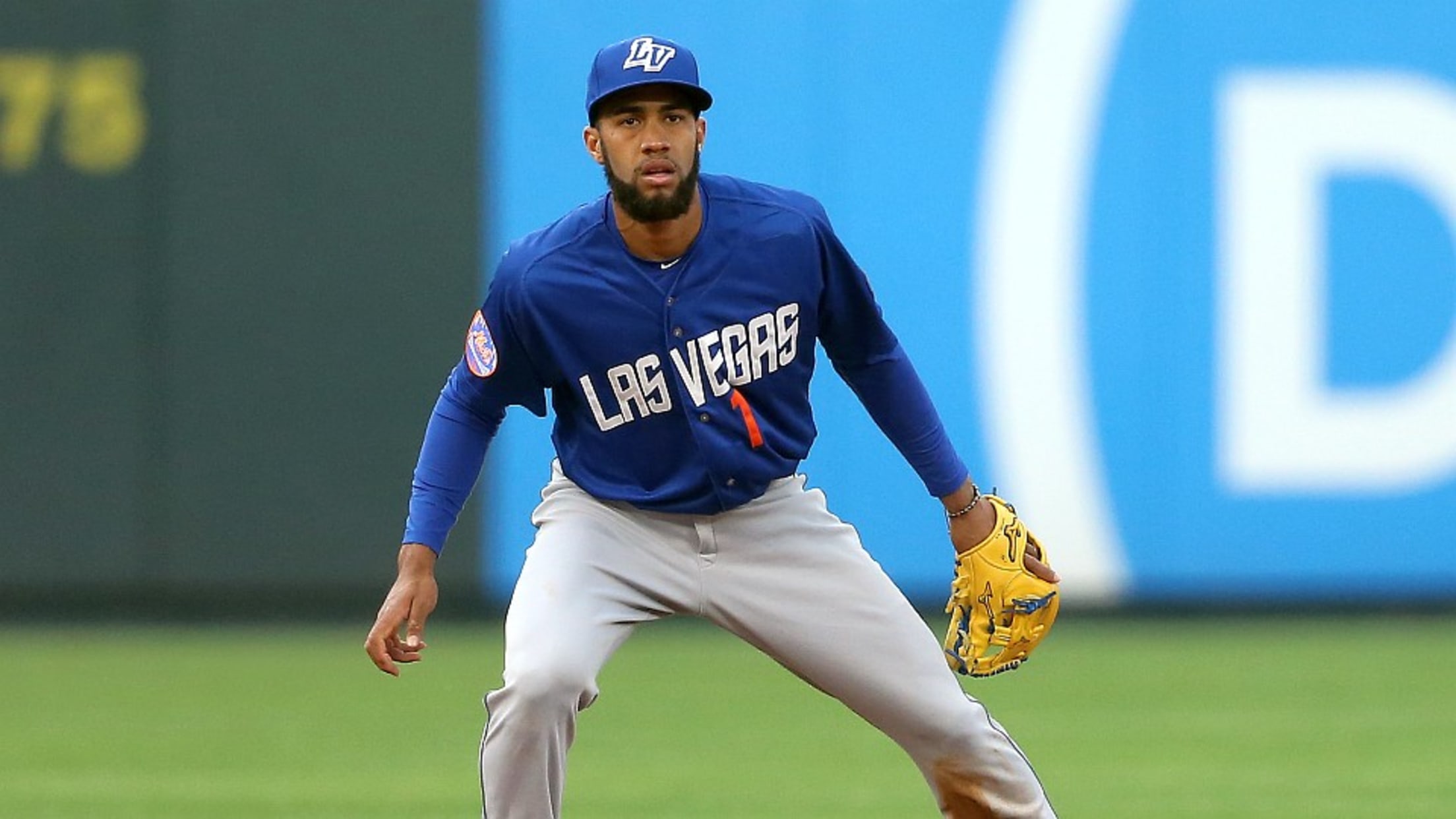 The moment Mets fans have been waiting for all season has finally arrived.New York announced Monday afternoon that it would call up shortstop Amed Rosario, MLB.com's No. 2 overall prospect, to make his Major League debut on Tuesday in Colorado.
Rosario notches second four-hit game for 51s
Top Mets prospect runs streak to 16 games, raises average to .334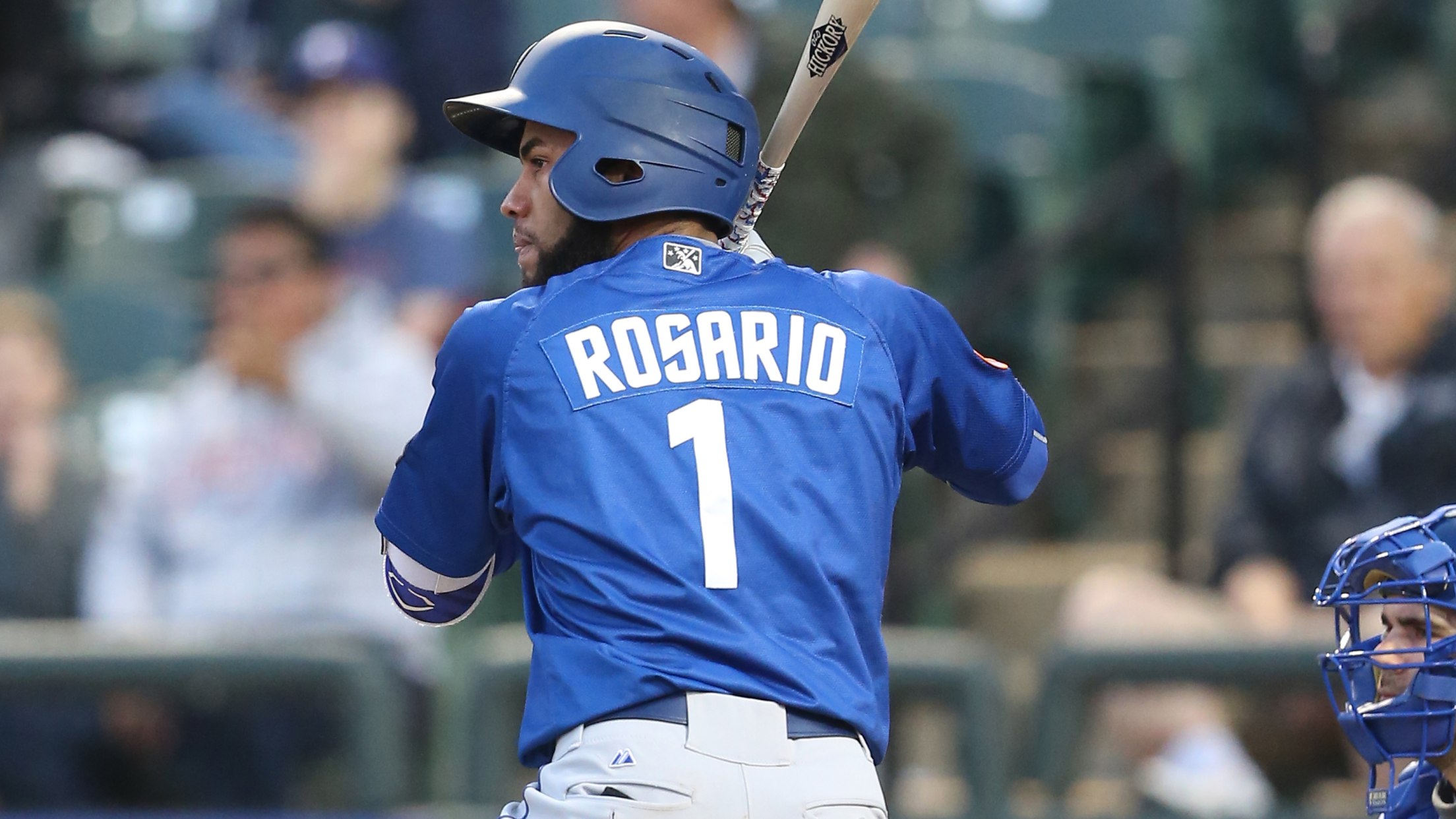 It looks like Amed Rosario is feeling better.Just four days after a stomach bug sent him to the hospital, the top Mets prospect extended his hitting streak to 16 games by going 4-for-5 with two runs scored in Triple-A Las Vegas' 8-7 loss to Nashville on Wednesday night.
Report: Top Mets prospect Rosario hospitalized
Shortstop has been out since July 17 with apparent stomach issue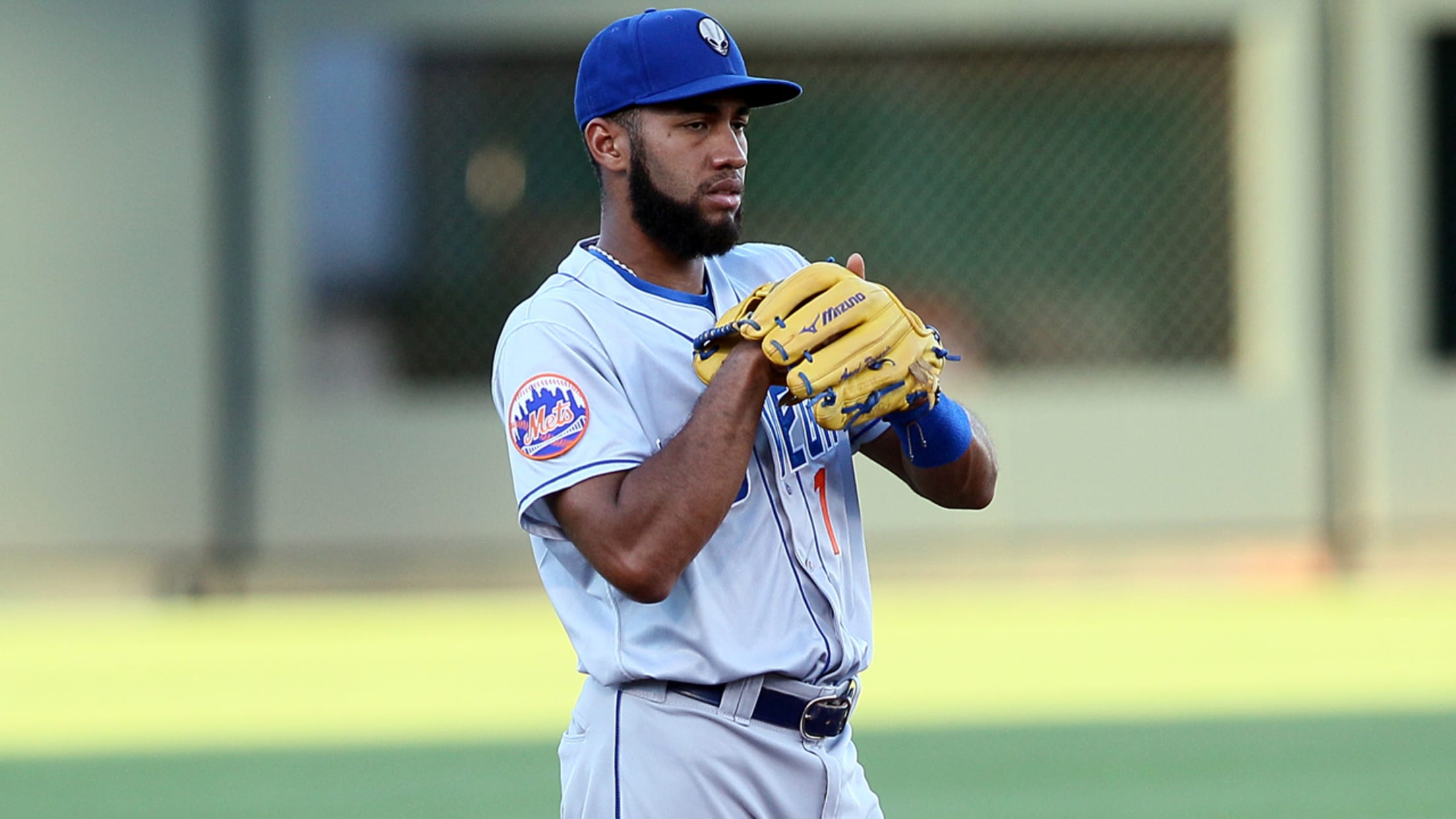 Amed Rosario was taken to a Memphis hospital Saturday, according to the Las Vegas Review-Journal. The top Mets prospect has been dealing with a stomach issue, Triple-A Las Vegas manager Pedro Lopez told the newspaper, and the shortstop missed Sunday's game, his sixth straight out of the lineup.Rosario initially started
Futures Game participants we're excited to see
Jimenez, Kopech, Bichette among prospects to watch on Sunday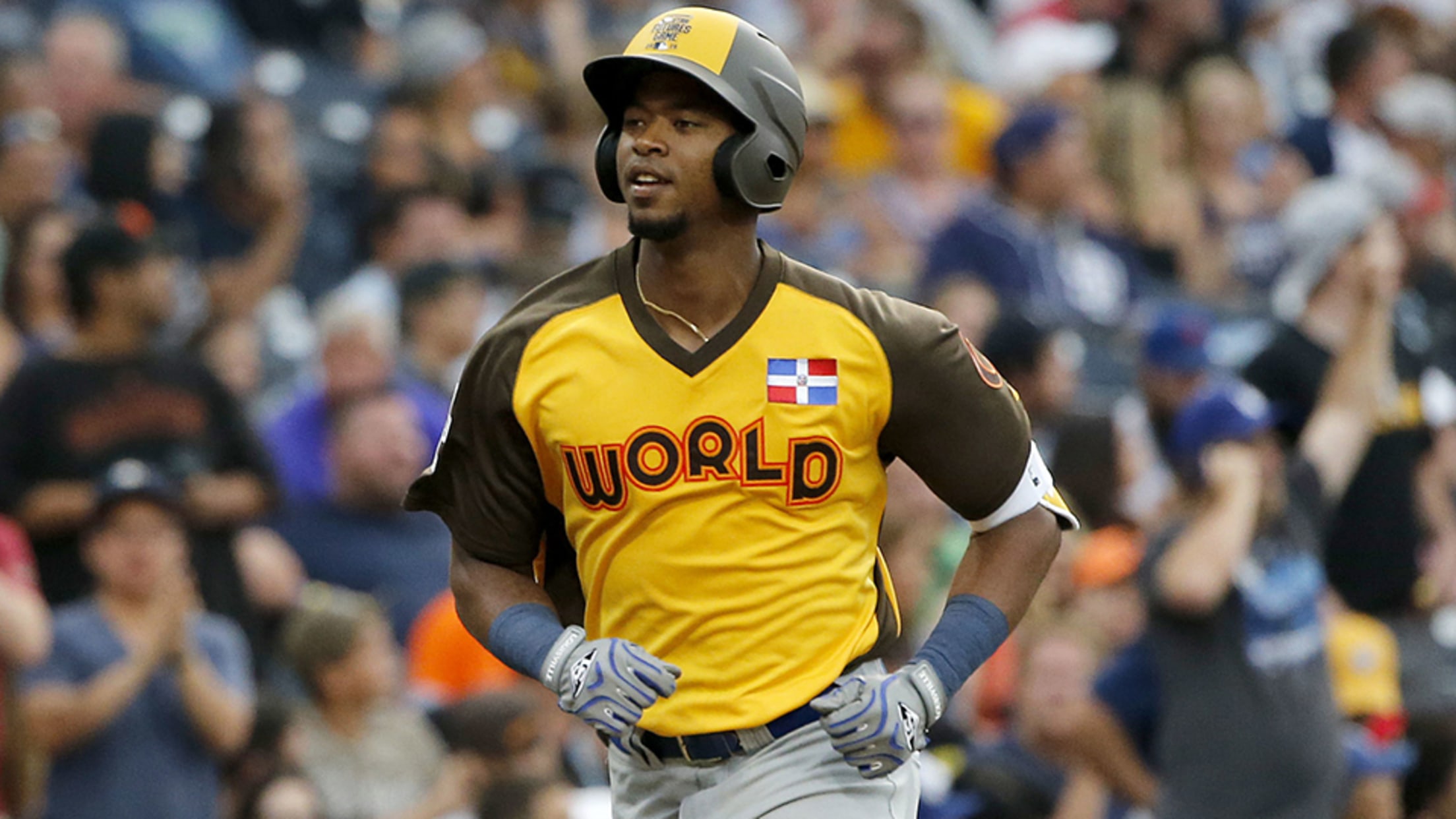 Eloy Jiménez, World OF (CHC, Myrtle Beach): The Cubs' top prospect nearly stole the show at the 2016 Futures Game in San Diego when he homered and made a spectacular catch in right field. Instead, he lost out on MVP honors to Yoán Moncada, now the top overall prospect in baseball.
Smith, Rosario lead 51s' offensive outburst
Mets No. 2 prospect plates pro-best six, No. 1 collects four hits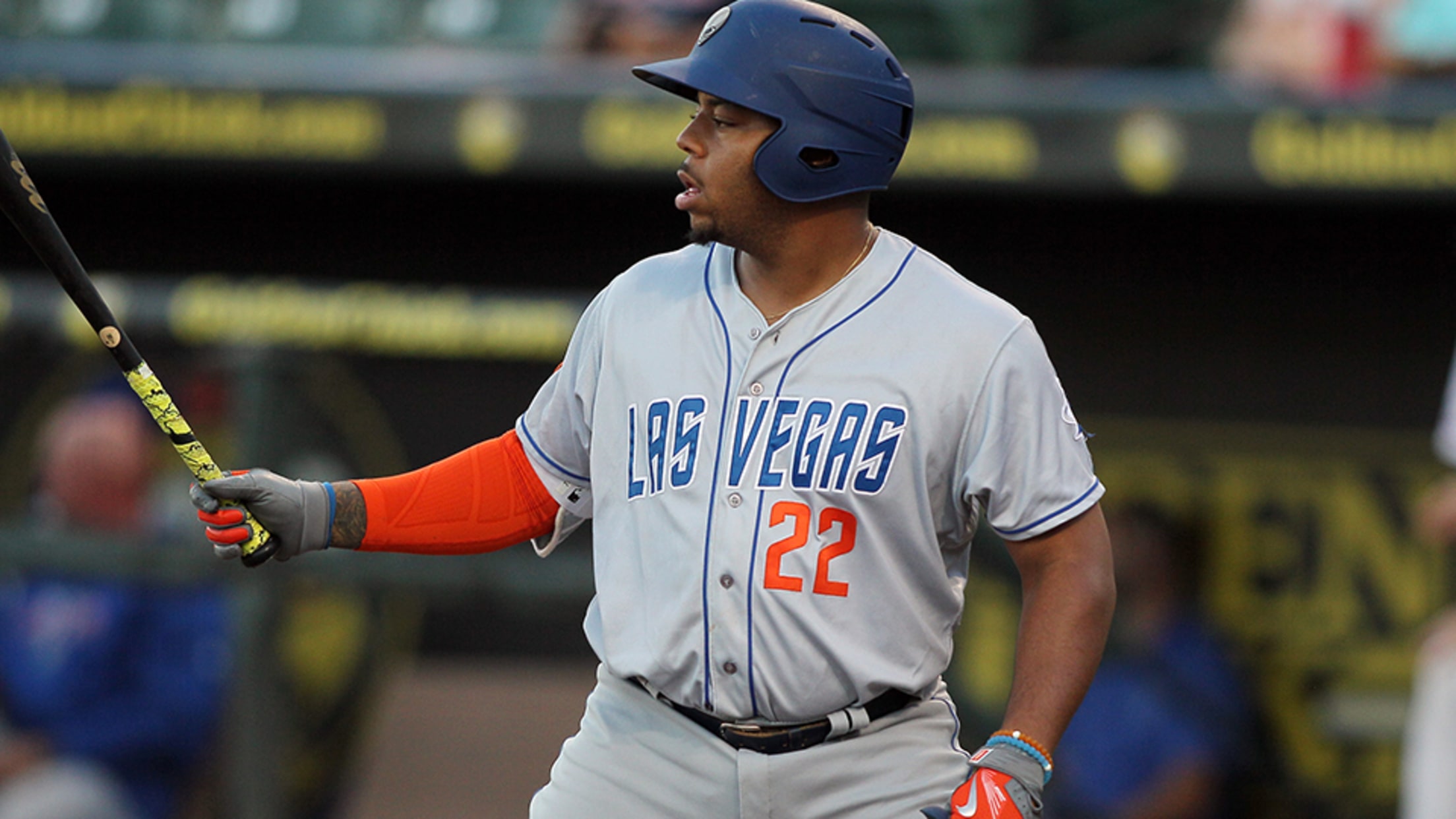 Just two games after losing the longest hit streak of his career, Dominic Smith set another personal record, once again with the help of a familiar accomplice.The Mets' second-ranked prospect drove in a career-high six runs and top prospect Amed Rosario matched his career high with four hits as Triple-A
Prospect Roundup: Games of July 2
Rosario adds to Major League case; Lauer, Jax dominate in debuts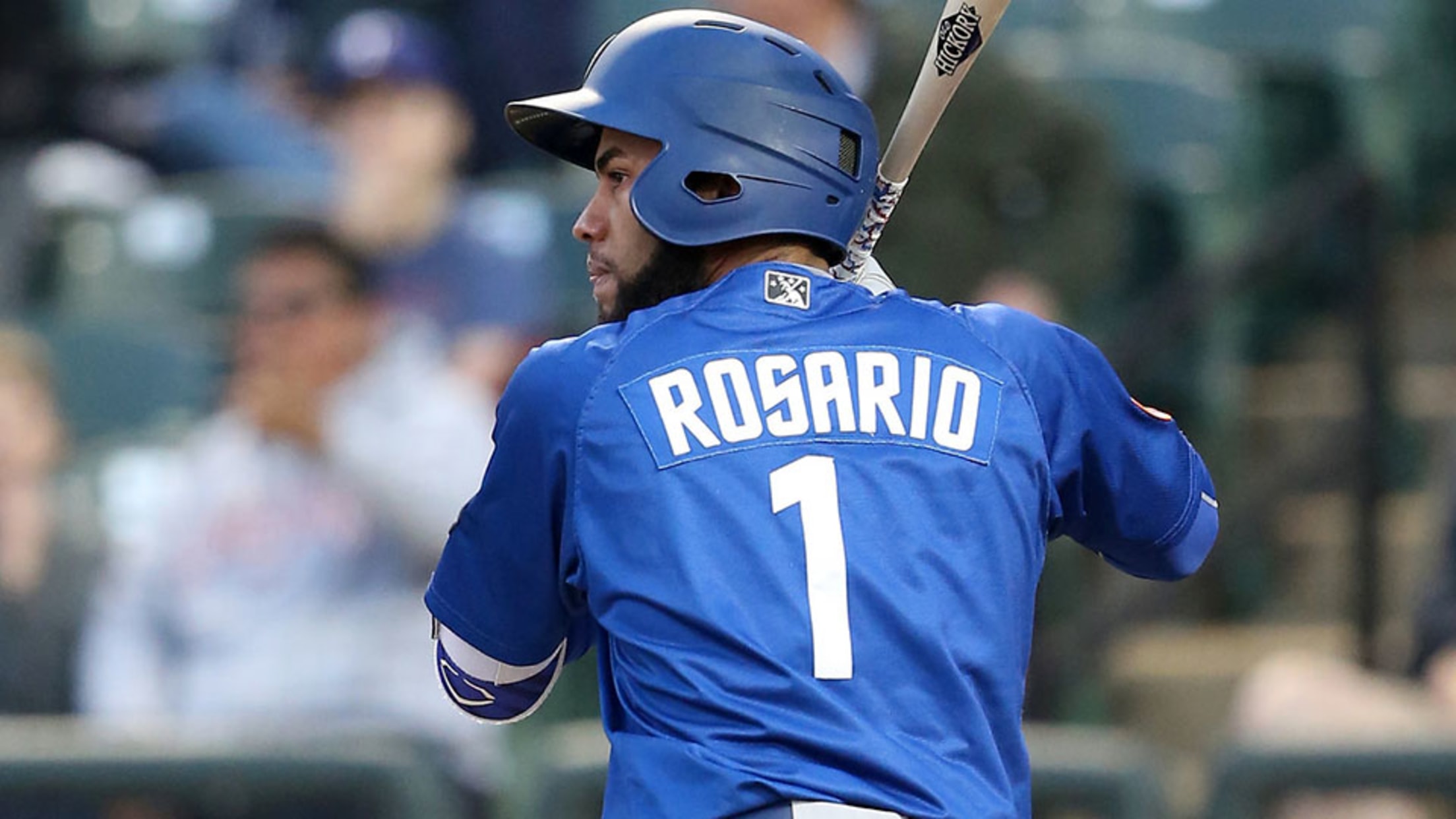 Mets SS Amed Rosario, Triple-A Las Vegas: 3-for-4, 3B, 2B, 3 RBI, R, BB, CS -- The Mets' middle-infield situation has settled some with Asdrúbal Cabrera moving over to second since he came off the disabled list and José Reyes, who owns a .941 OPS since June 16, taking over at
Rosario, Weaver, Fisher named PCL All-Stars
Kelly, Vogelbach, Mondesi also among those ticketed for Tacoma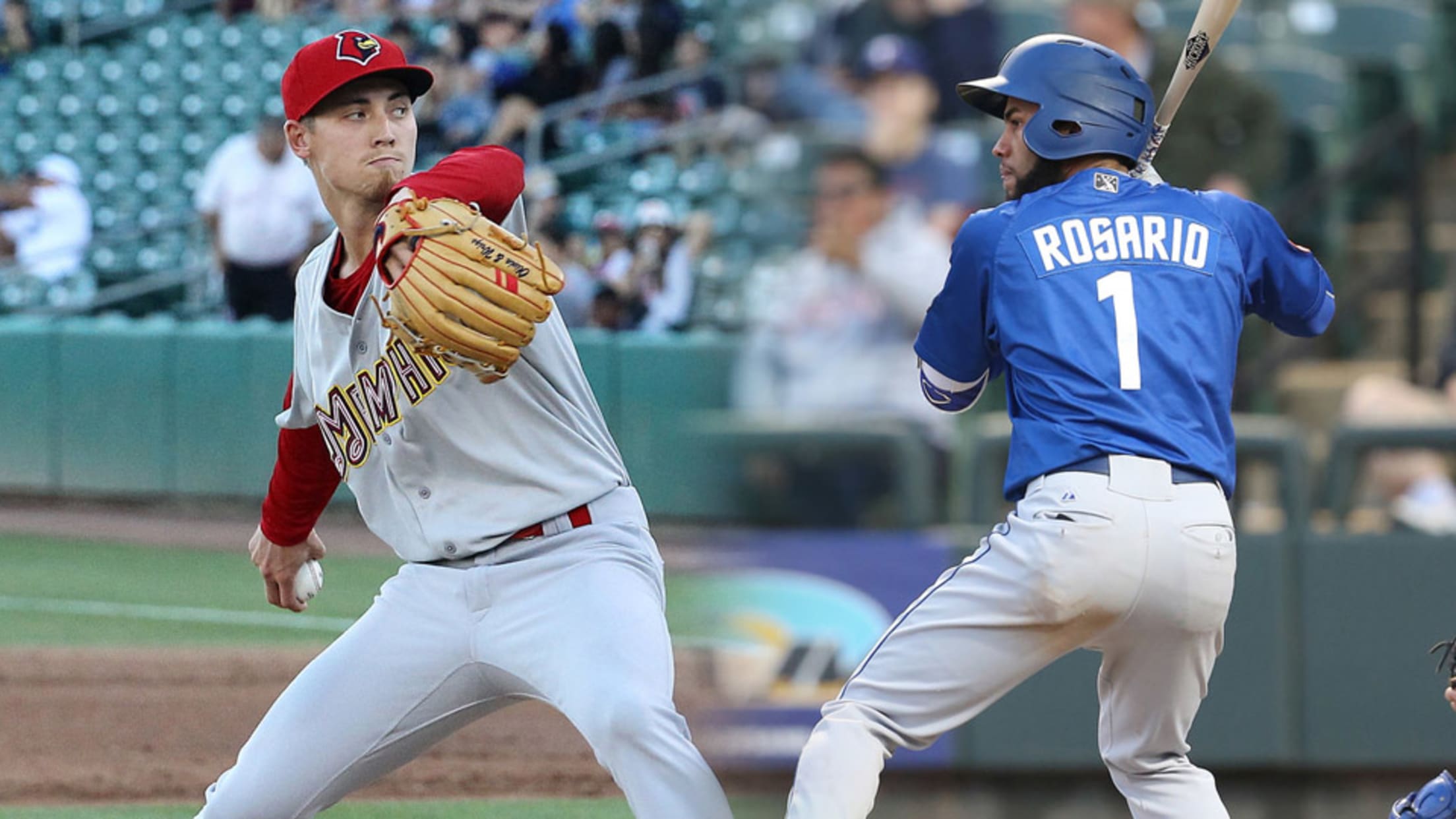 Amed Rosario, Luke Weaver, Derek Fisher and Wilmer Font are among the biggest names headed to Tacoma next month after the Pacific Coast League revealed its roster for the Triple-A All-Star Game.The league announced its 30-man roster that will face the best of the International League on July 12. The
PCL reveals roster for 2017 Triple-A All-Star Game
Reno, Oklahoma City represented with league-best four players each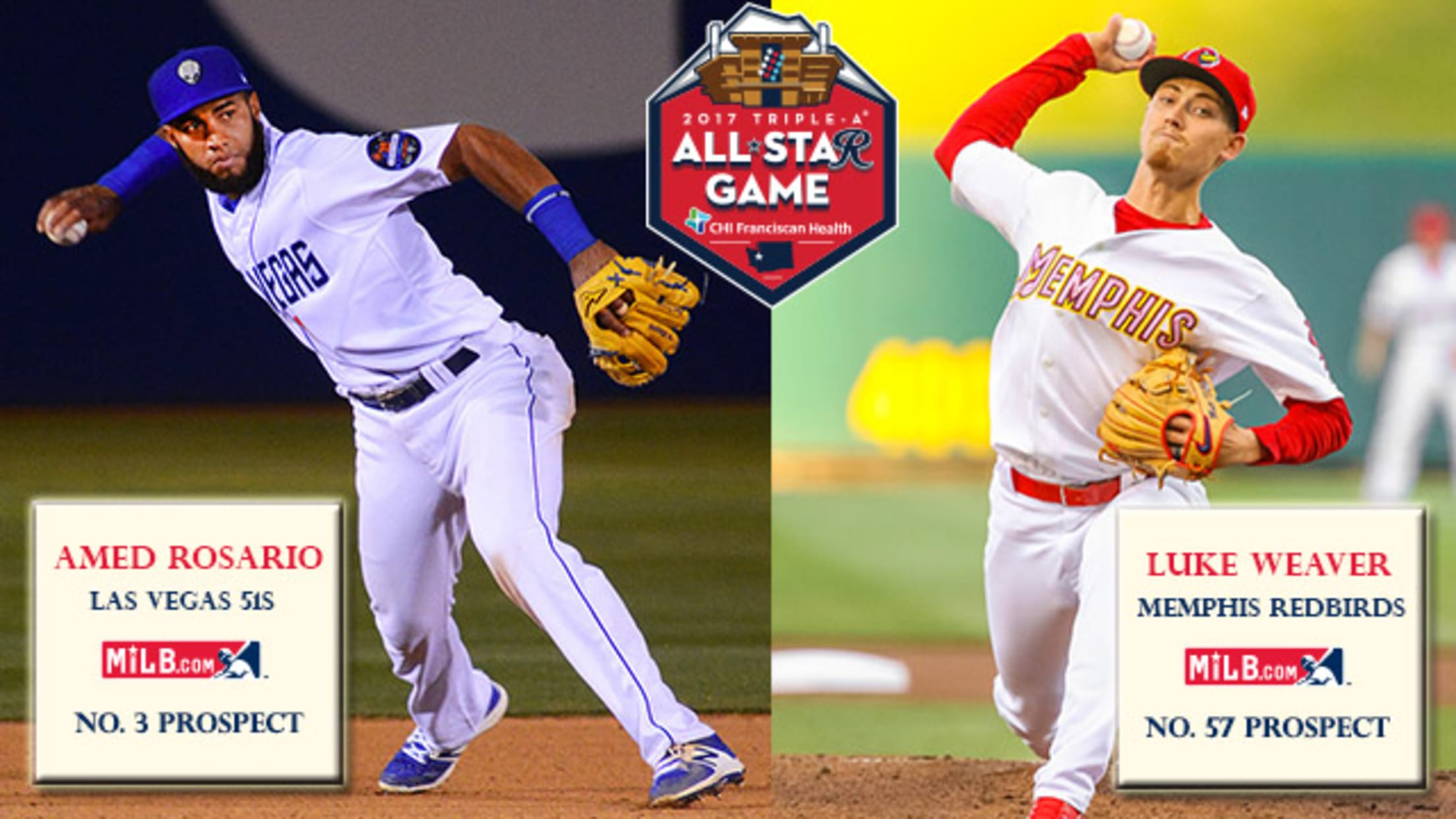 ROUND ROCK, Texas - The Pacific Coast League released Wednesday its 30-man roster for the 30th annual Triple-A All-Star Game, which will be played at the Tacoma Rainiers' Cheney Stadium on Wednesday, July 12. The contest will be broadcast live on MLB Network beginning at 6:00 p.m. PDT. The PCL's
Rosario's streak reaches sweet 16 for 51s
Top Mets prospect smacks three-run homer, scores three times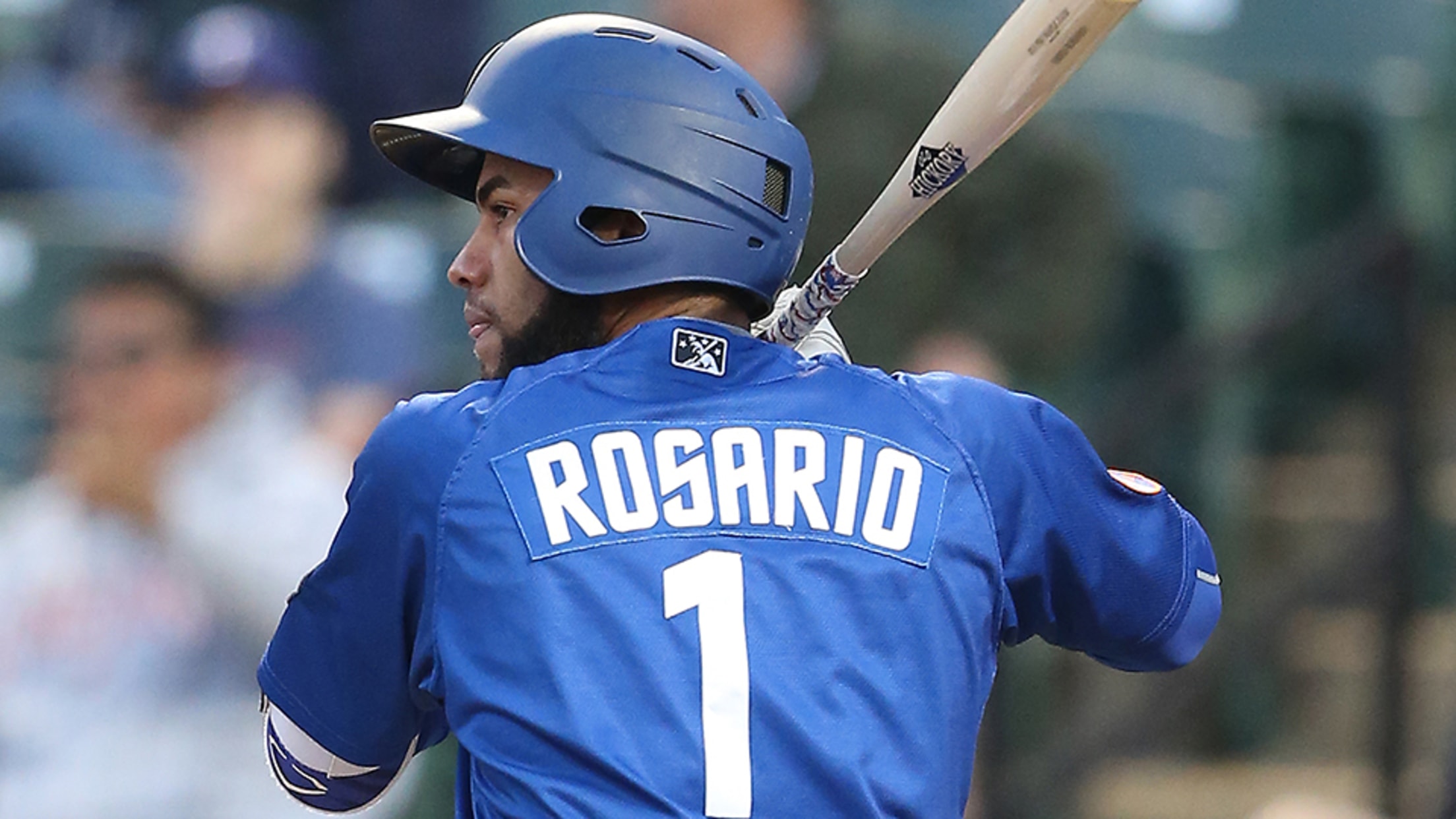 The more Amed Rosario hits, the louder the cries for his promotion grow.The Mets No. 1 prospect singled to extend his hitting streak to 16 games and helped seal the win with a three-run homer as Triple-A Las Vegas topped El Paso, 10-5, on Monday night at Cashman Field. The 51s scored
Rosario seeing double for Las Vegas
Top Mets prospect collects pair of big hits in sixth straight game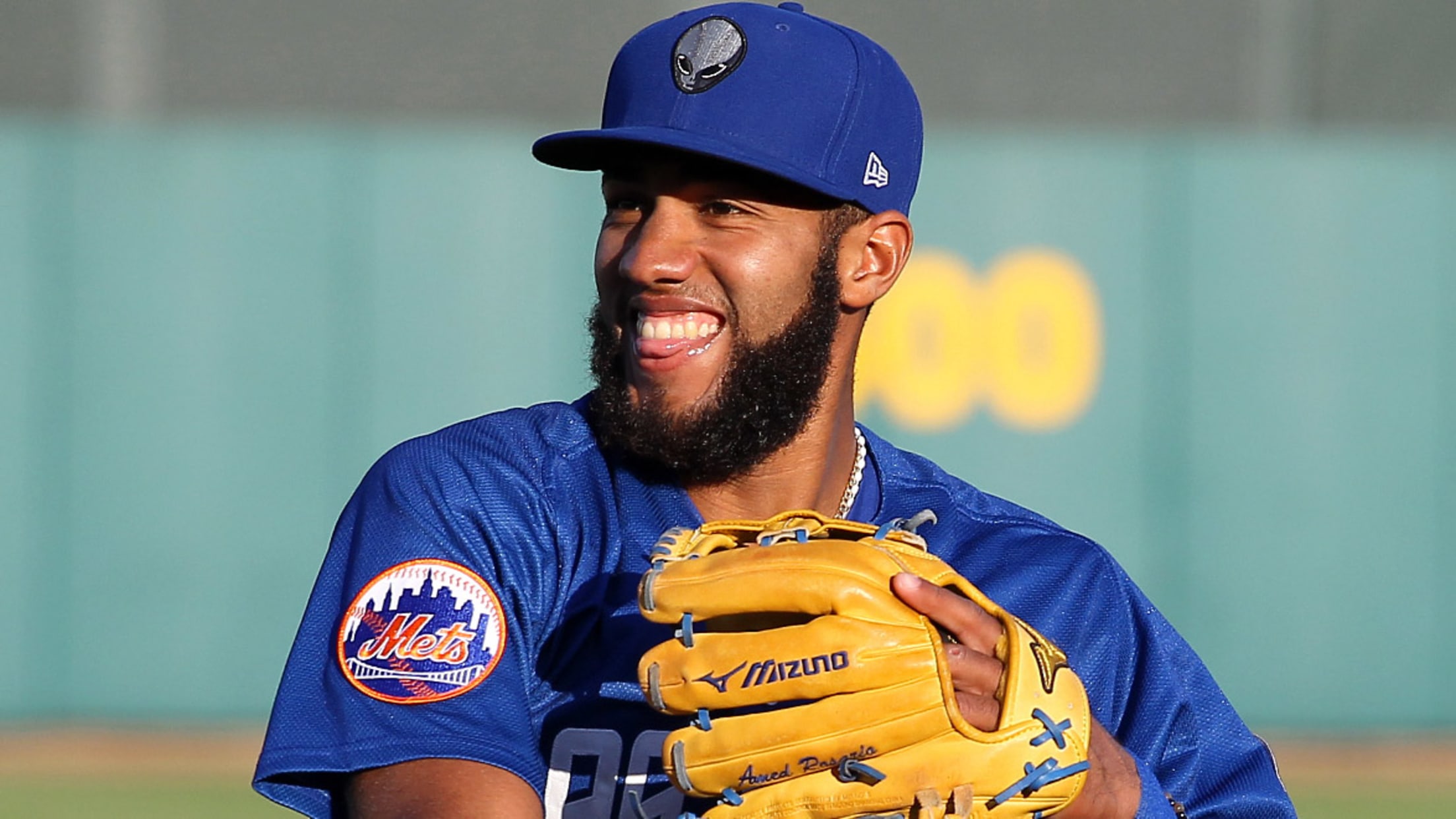 Amed Rosario is finding that good things come to him in pairs in his first Triple-A season.On Thursday night, the top Mets prospect delivered a homer and a triple to run his multi-hit streak to six games as Las Vegas was edged, 6-5, by Iowa at Cashman Field. Rosario has
Rosario, Smith show off power for Las Vegas
Top Mets prospects go deep in same game for first time this year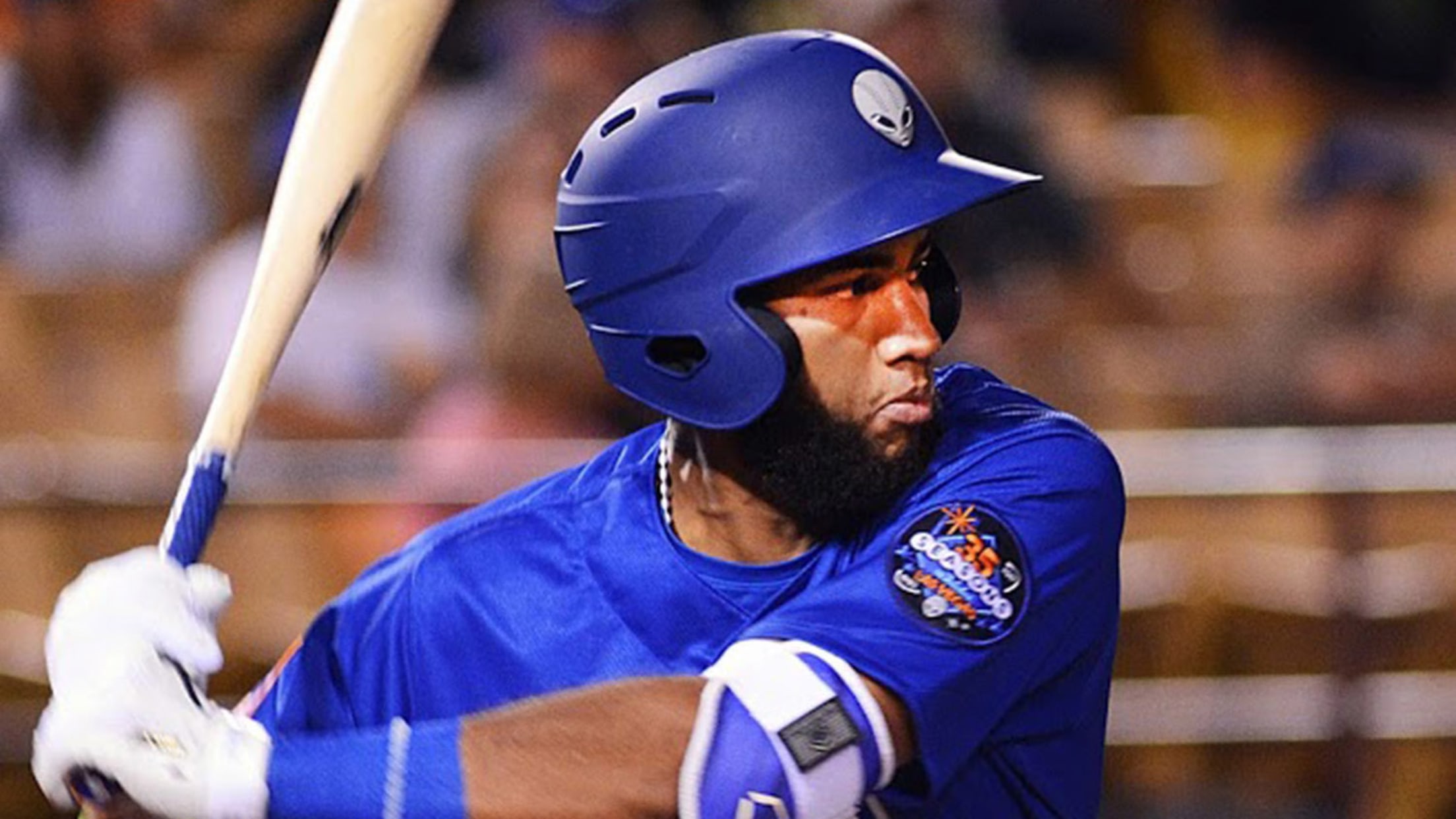 Amed Rosario and Dominic Smith gave Triple-A Las Vegas an extra special treat Monday.The top two Mets prospects both went deep, combining for four hits, four RBIs and three runs scored to power the 51s to a 10-5 win over Iowa at Cashman Field. It marked the first time this
Prospect Roundup: Games of May 7
Mets' Rosario keeps hitting; Cards' Gonzales returns with gem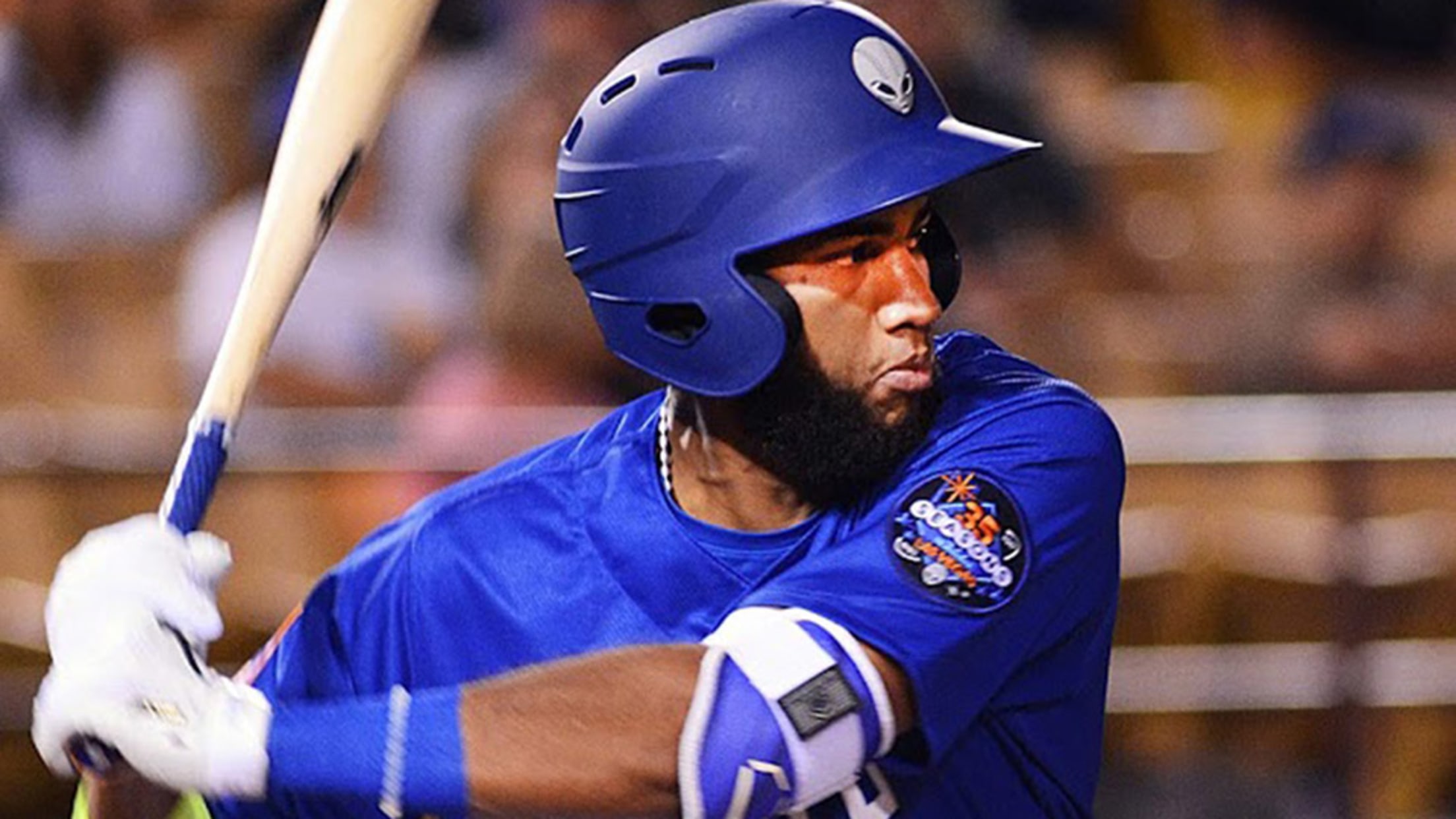 Mets SS Amed Rosario, Triple-A Las Vegas: 3-for-5, 2 2B -- There was a lot of speculation surrounding the Mets' top prospect after big league shortstop Asdrúbal Cabrera hurt his left thumb Saturday. Cabrera's MRI showed no significant damage, however, and MLB.com's Anthony DiComo reported that Gavin Cecchini would likely join
Rosario, Smith live up to billing in 51s' victory
Mets prospects combine for four hits, four RBIs in walk-off win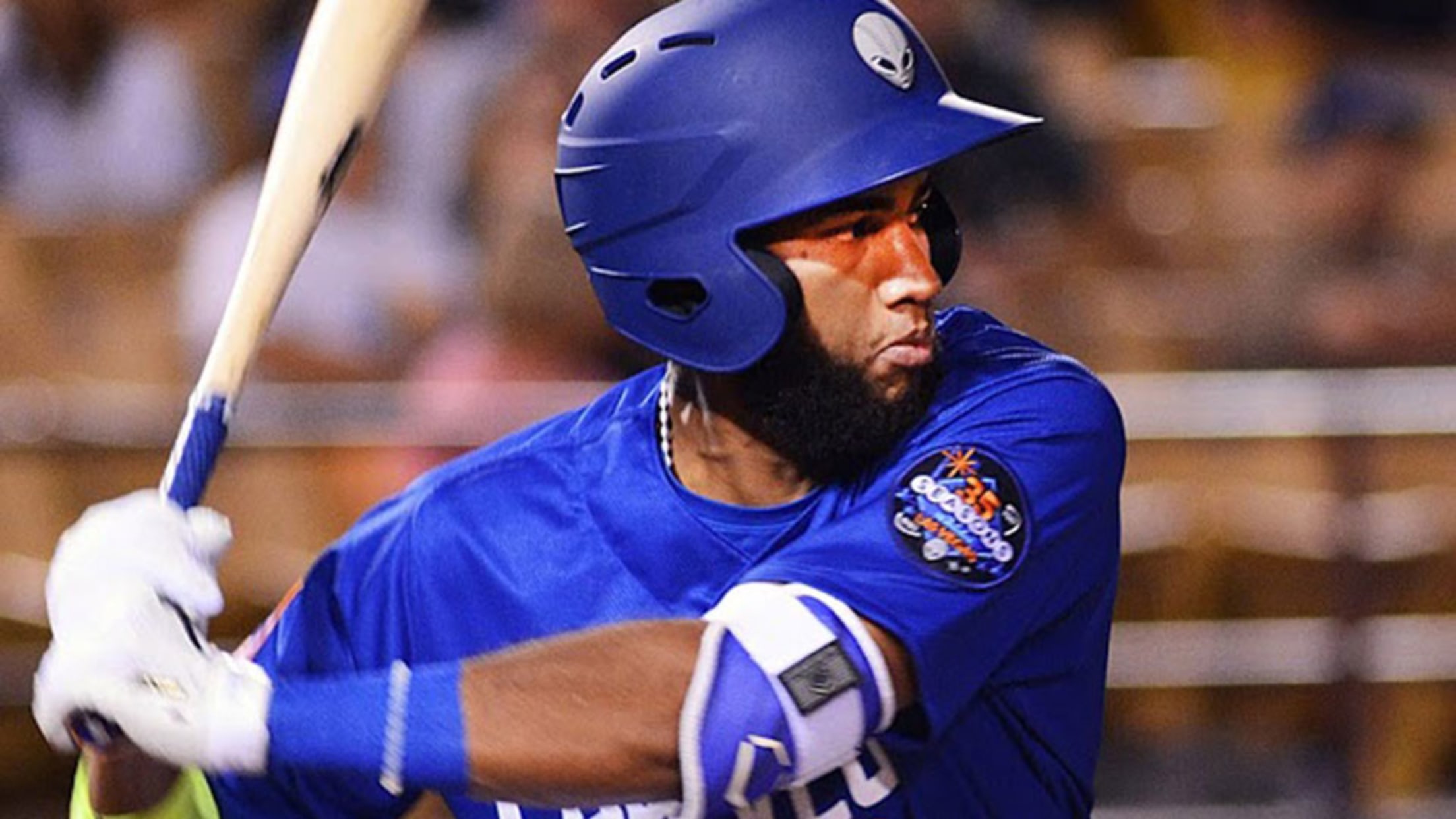 When the New York Mets finalized the roster for Triple-A Las Vegas this spring, two names on it made the 51s a must-watch team for Minor League fans.On Monday night, Amed Rosario and Dominic Smith backed up the hype. They both went 2-for-4, with Rosario (the Mets' top prospect) delivering
Red-hot Rosario cracks three hits for 51s
Mets top prospect hikes Pacific Coast League average to .387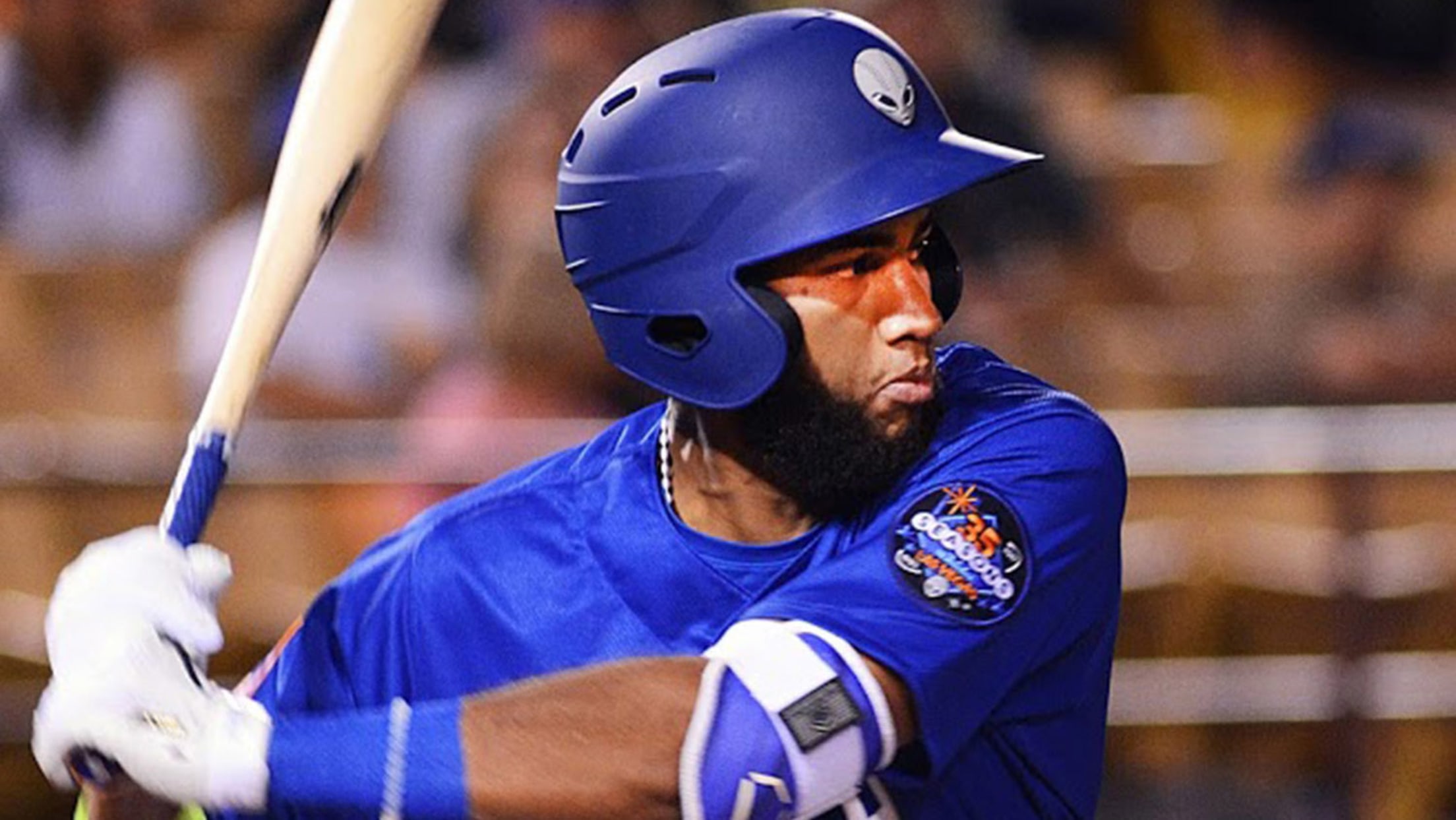 Triple-A Las Vegas manager Pedro Lopez has worked to keep Amed Rosario "grounded," even as he continues to torch Pacific Coast League pitching.MLB.com's No. 3 overall prospect collected three hits -- a double and two singles -- to raise his average to .387 as the 51s edged Sacramento, 3-2, on
Smith gets four hits, three RBIs in 51s' rout
Mets' No. 2 prospect slugs first PCL homer, ups average to .440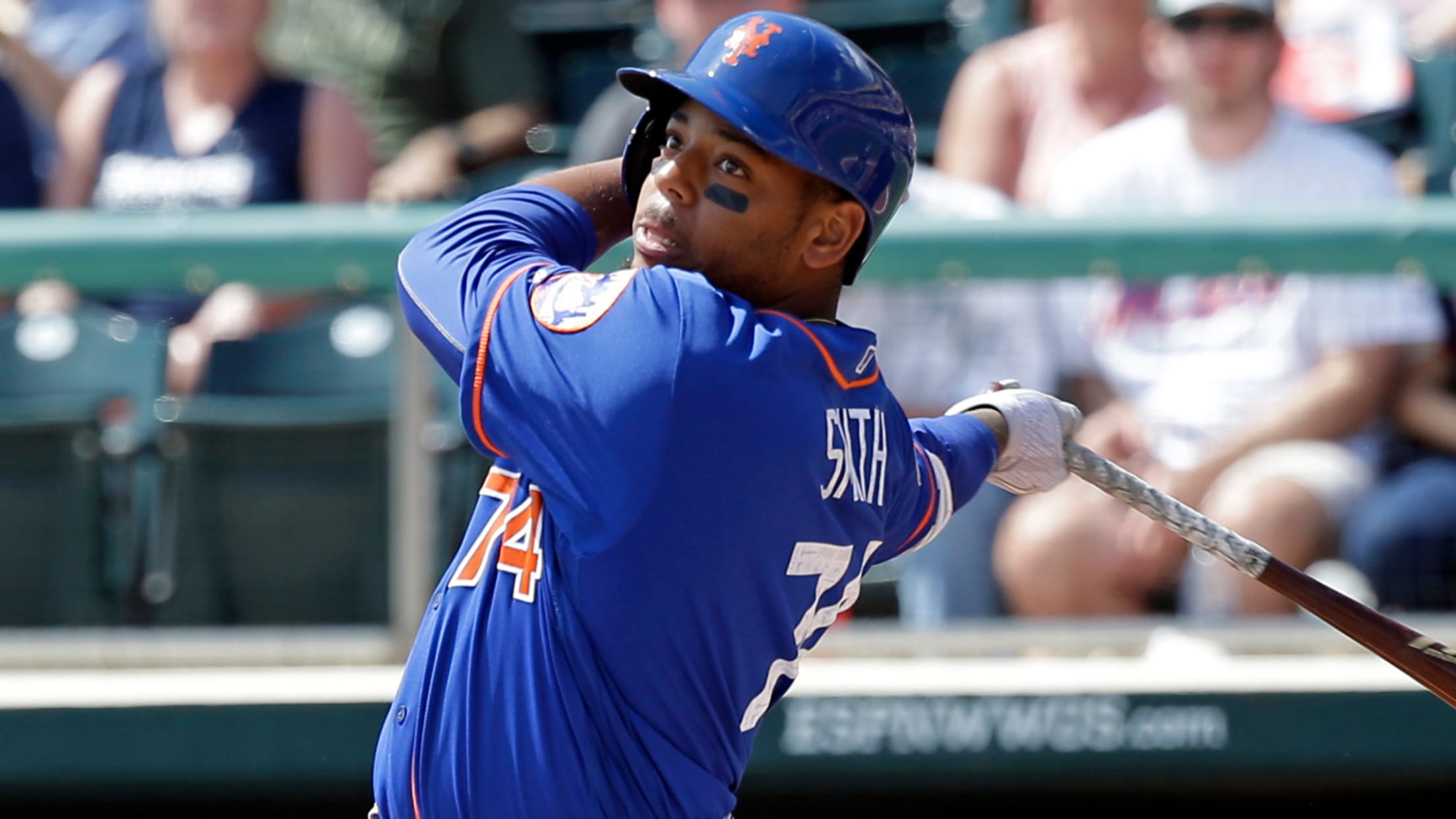 After five days on the road, Dominic Smith took to his new home surroundings splendidly.The Mets' No. 2 prospect went 4-for-6 with his first Triple-A homer and three RBIs on Tuesday night as Las Vegas opened its home slate with a 21-6 rout of Fresno at Cashman Field.
Report: Mets' Rosario to start in Vegas
No. 5 overall prospect to play in Triple-A after 54 games at Double-A in 2016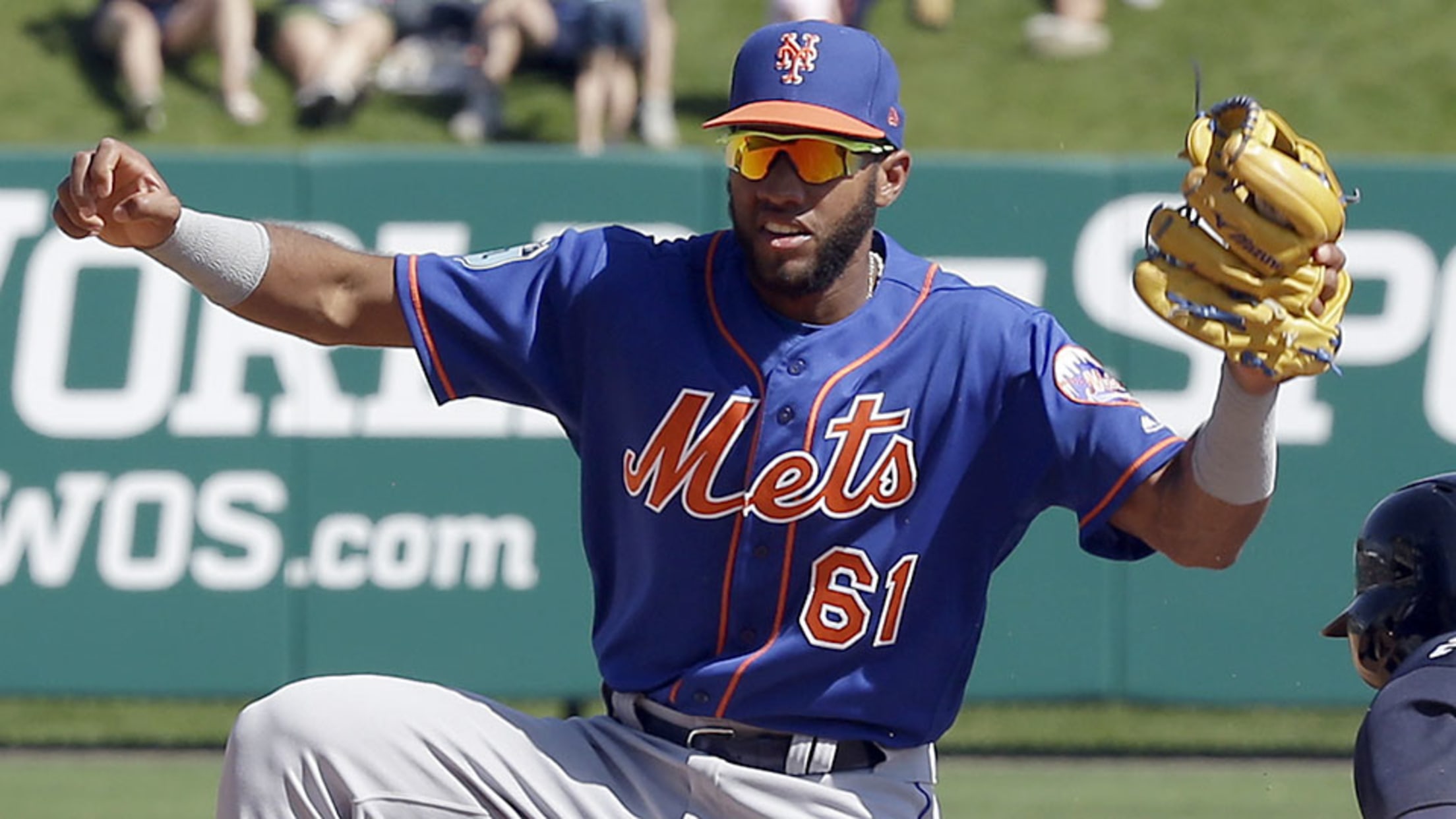 Mets Prospect Primer: Rosario rising fast
Organization's position prospects beginning to catch up with pitchers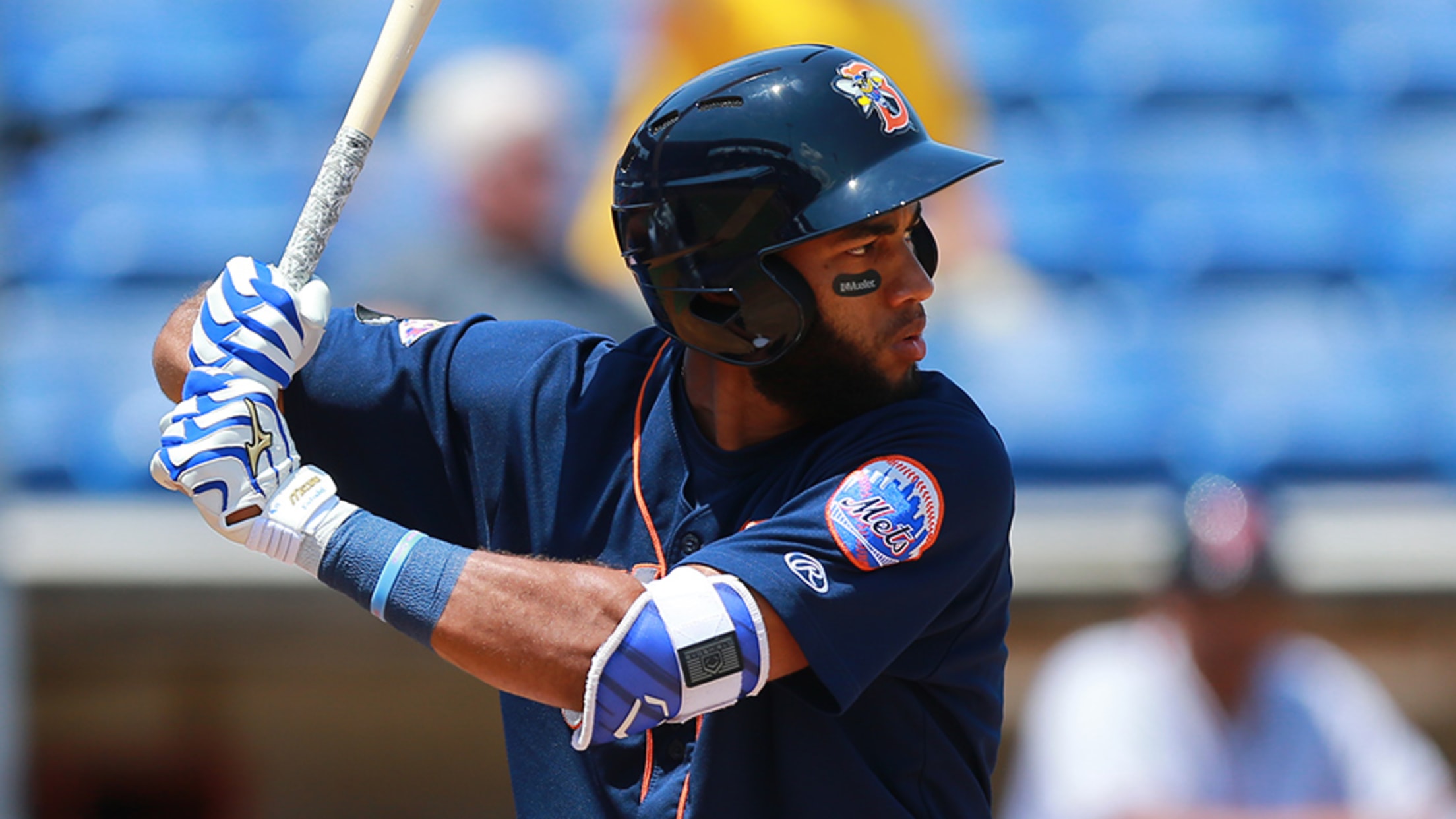 Some players are on the verge of stardom, others are entering a crucial phase of their development and still others are getting their first tastes of full-season ball. With the 2017 season approaching, MiLB.com takes a look at the most intriguing prospects from each MLB organization.Shining star: Amed Rosario, SS
Mets reassign top prospect Rosario
Shortstop, 21, among six players sent to Minor League camp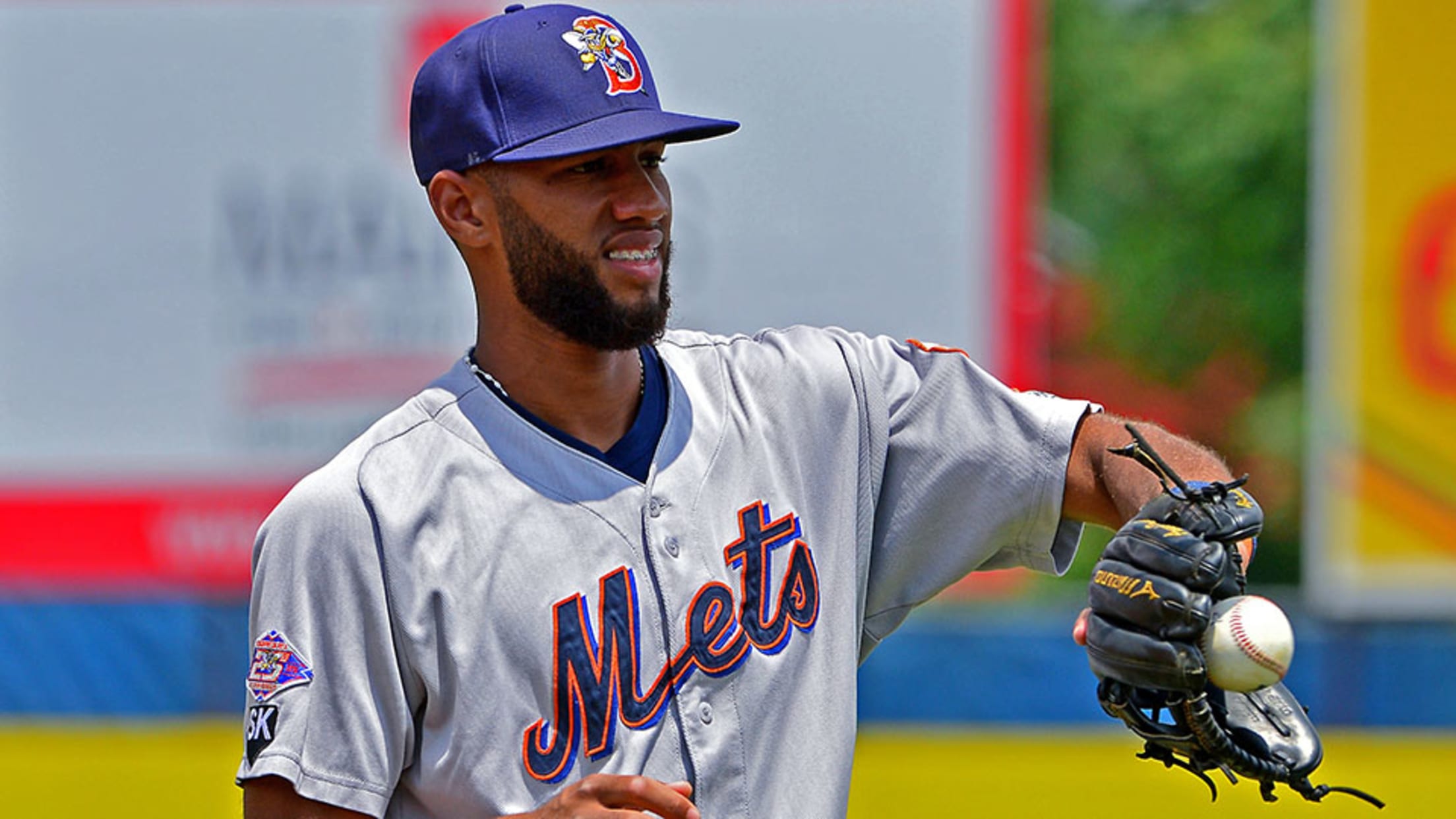 Amed Rosario may be the Mets' shortstop of the future, but his time with the big league club has come to an end this spring. New York's top prospect was one of six players the team reassigned to Minor League camp on Tuesday.MLB.com's No. 5 overall prospect, Rosario hit .267
Mets send top prospect Rosario down
Shortstop headlines plethora of Minor League reassignments Tuesday
Farm System Rankings: Overall (20-11)
Jimenez, Happ keep Cubs stocked; Benintendi ready to roll for Red Sox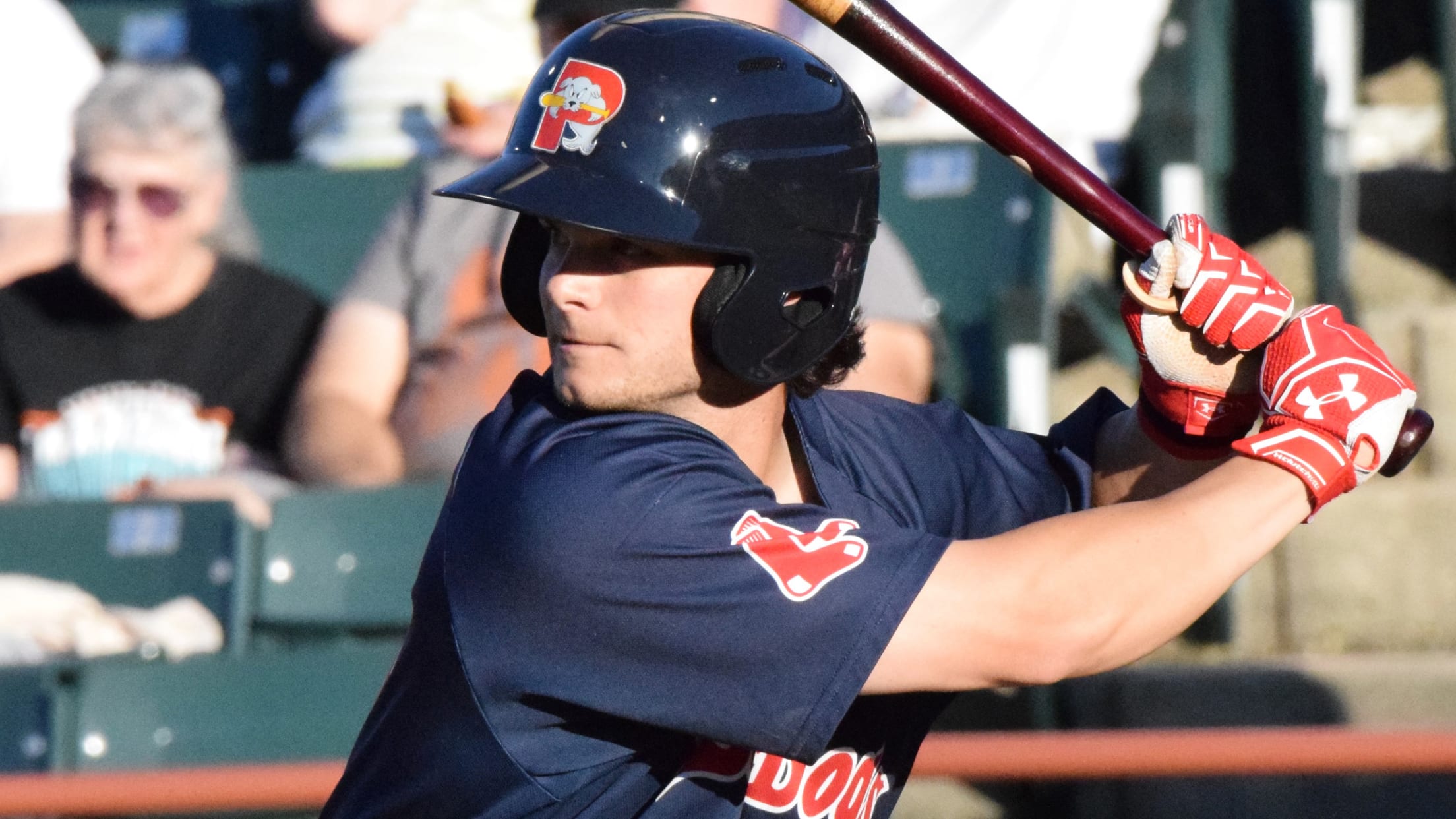 With Spring Training underway and the 2017 season almost upon us, MiLB.com has been looking at the state of all 30 farm systems and ranking them according to certain changing criterion with each edition. Our final series of rankings focuses on the overall quality and quantity of top talent in
System Rankings: 21 and younger (10-1)
Braves take top spot with Maitan, Albies; Dodgers, Yanks full of youth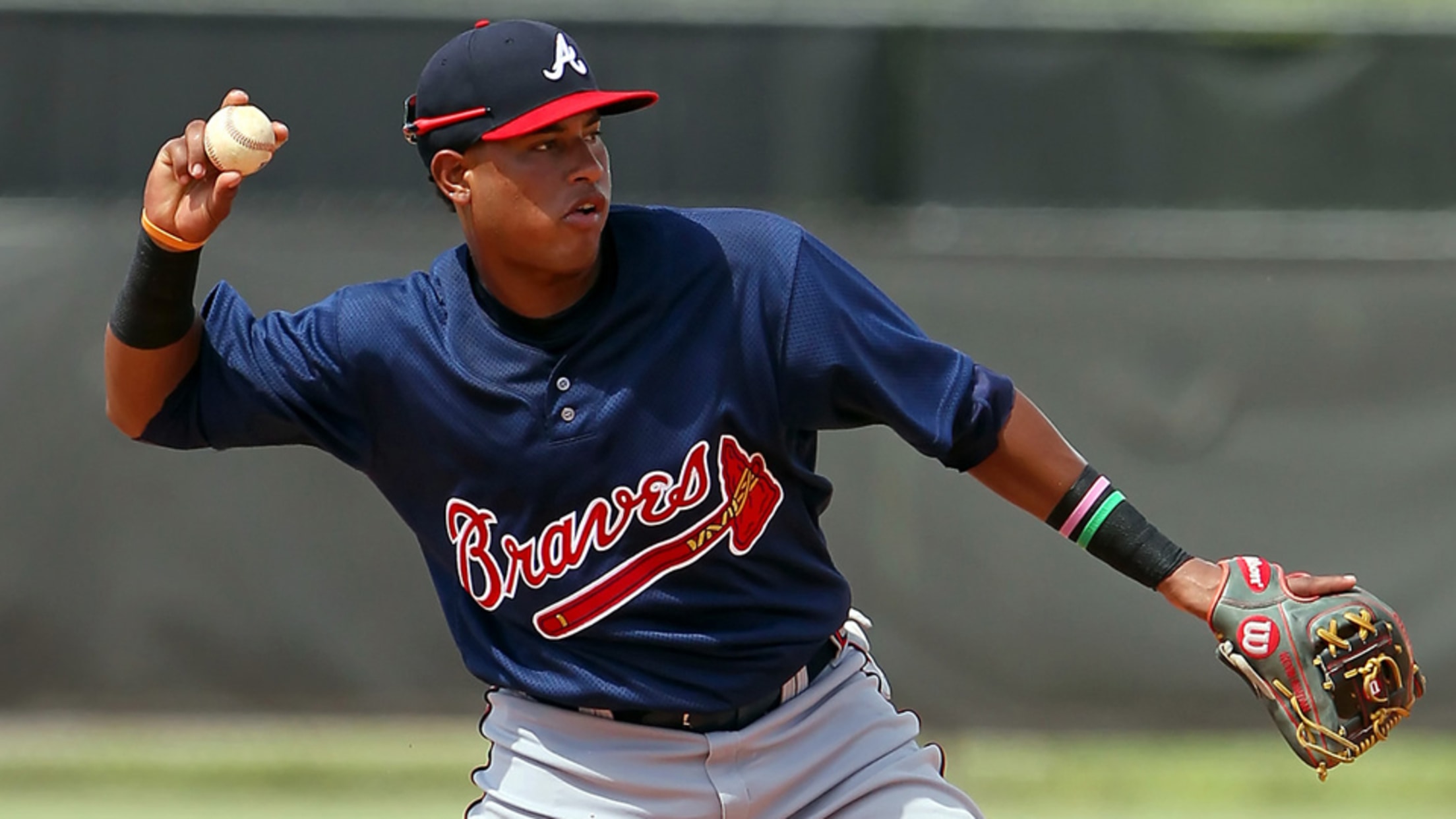 With Spring Training underway and the 2017 season rapidly approaching, MiLB.com looks at the state of all 30 farm systems and ranks them, according to certain changing criteria with each edition. This week, we focus on prospects who will be 21 or younger on Opening Day and consider the quality