Kieboom, Cate form next wave for Nats
Top talent replenishes system that built World Series champs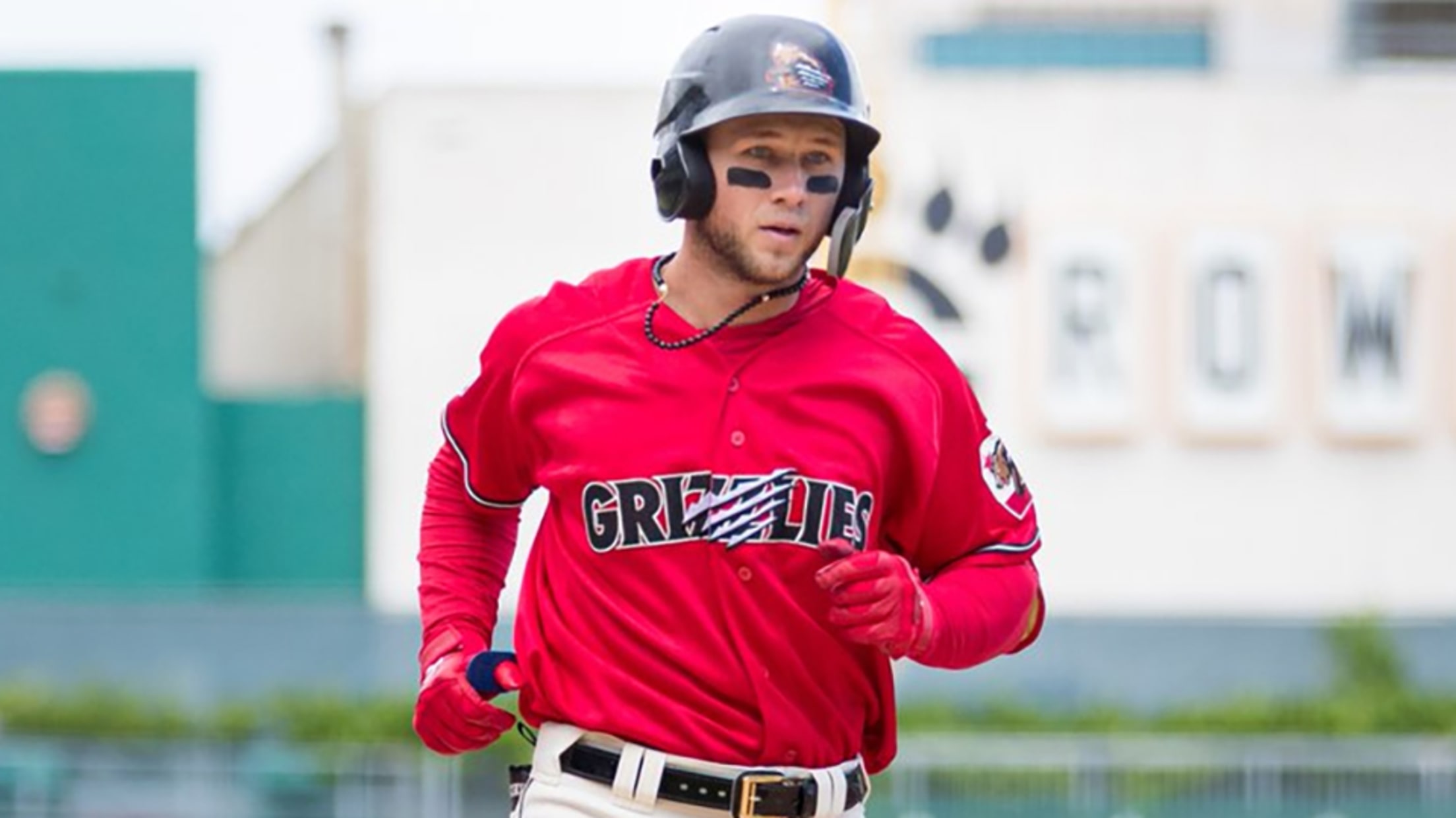 Each offseason, MiLB.com goes position by position across each system and honors the players -- regardless of age or prospect status -- who had the best seasons in their organization. Click here to locate your favorite club.The Nationals' first World Series-winning roster boasted a collection of several homegrown first-round picks,
Cate Dominant in 6-2 Win Over Drive
Lefty Fans Seven in Six Scoreless Frames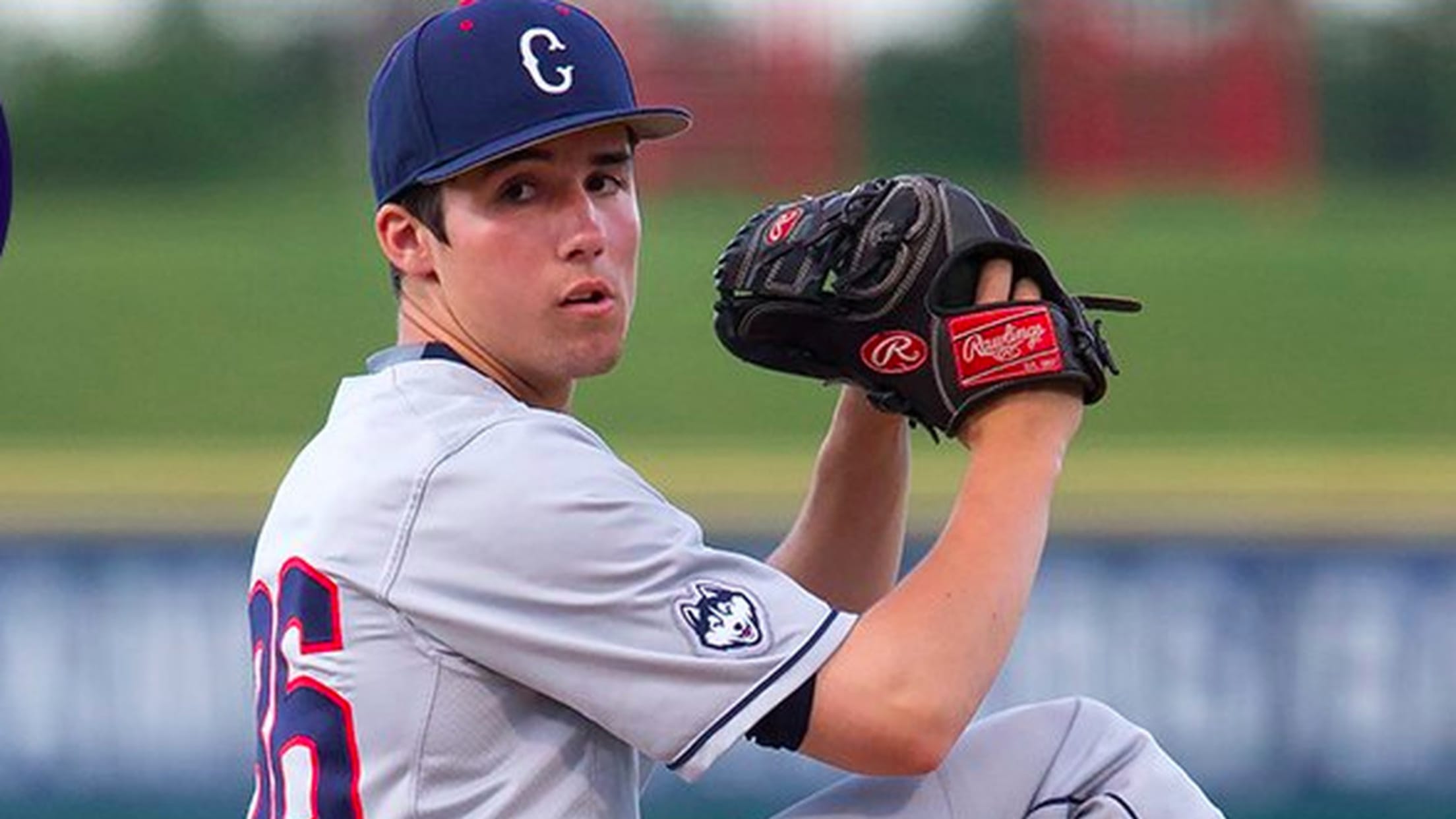 HAGERSTOWN, MD (April 22, 2019) - Tim Cate rolled out his second consecutive quality start in Hagerstown's 6-2 win over the Greenville Drive at Municipal Stadium Monday night.Cate (W, 1-1) spun six scoreless innings, while fanning seven Drive (7-10) hitters and just allowing a handful to reach base safely against him.The
Suns Score Season-High 13 Runs in Win
Use Six-Run Sixth to Vault Them in Front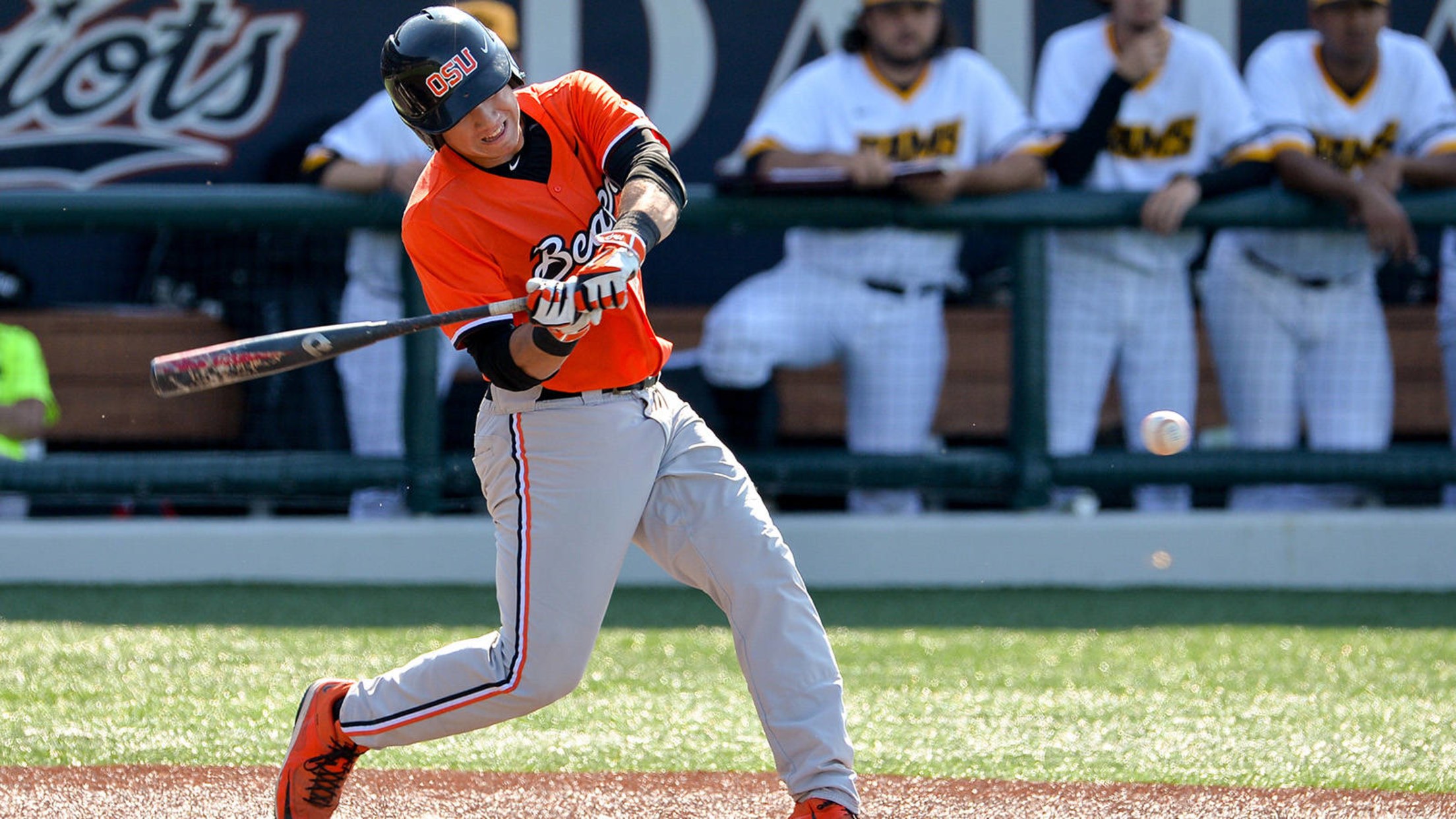 KANNAPOLIS, N.C. (April 19, 2019) -  The Hagerstown offense utilized a six-run sixth to vault them over the Kannapolis Intimidators 13-4 at Intimidators Stadium Friday night.With the game tied 4-4, the first five Suns (8-8) batters to come to the plate in the sixth reached base safely. Juan Pascal and Trey Vickers led
Vickers Finishes Single Shy of Cycle in 10-5 Win
Offense Erupts in Series Opener against Kannapolis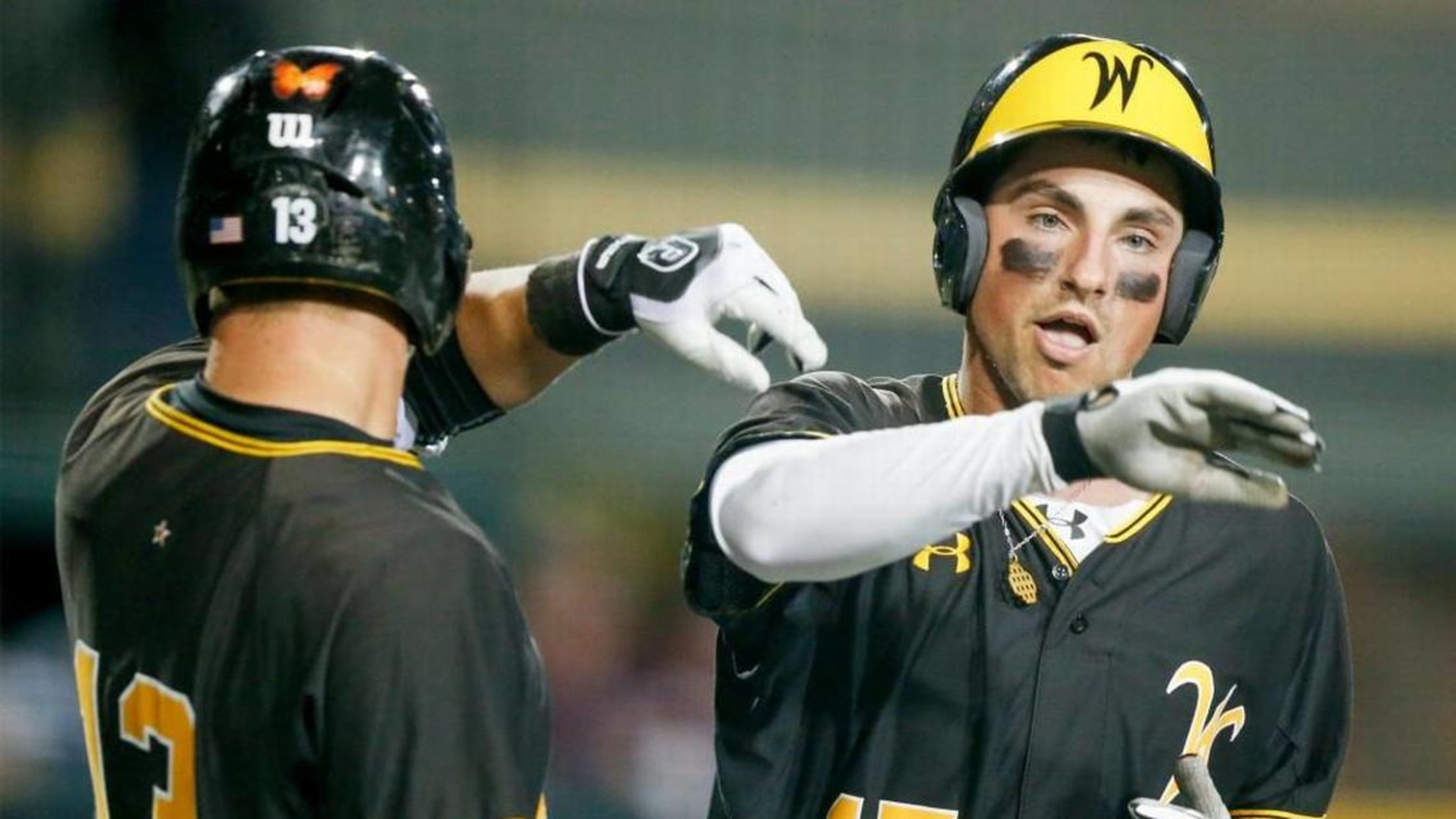 KANNAPOLIS, N.C. (April 18. 2019) - In his second game in the South Atlantic League, infielder Trey Vickers  finished a single shy of the cycle, leading the Hagerstown Suns to a 10-5 victory over the Kannapolis Intimidators at Intimidators Stadium Thursday night.The 2018 30th round draft pick tripled in the second, doubled
Suns Blast Way Through Tourists
Blash Launches Two Homers in 11-3 Win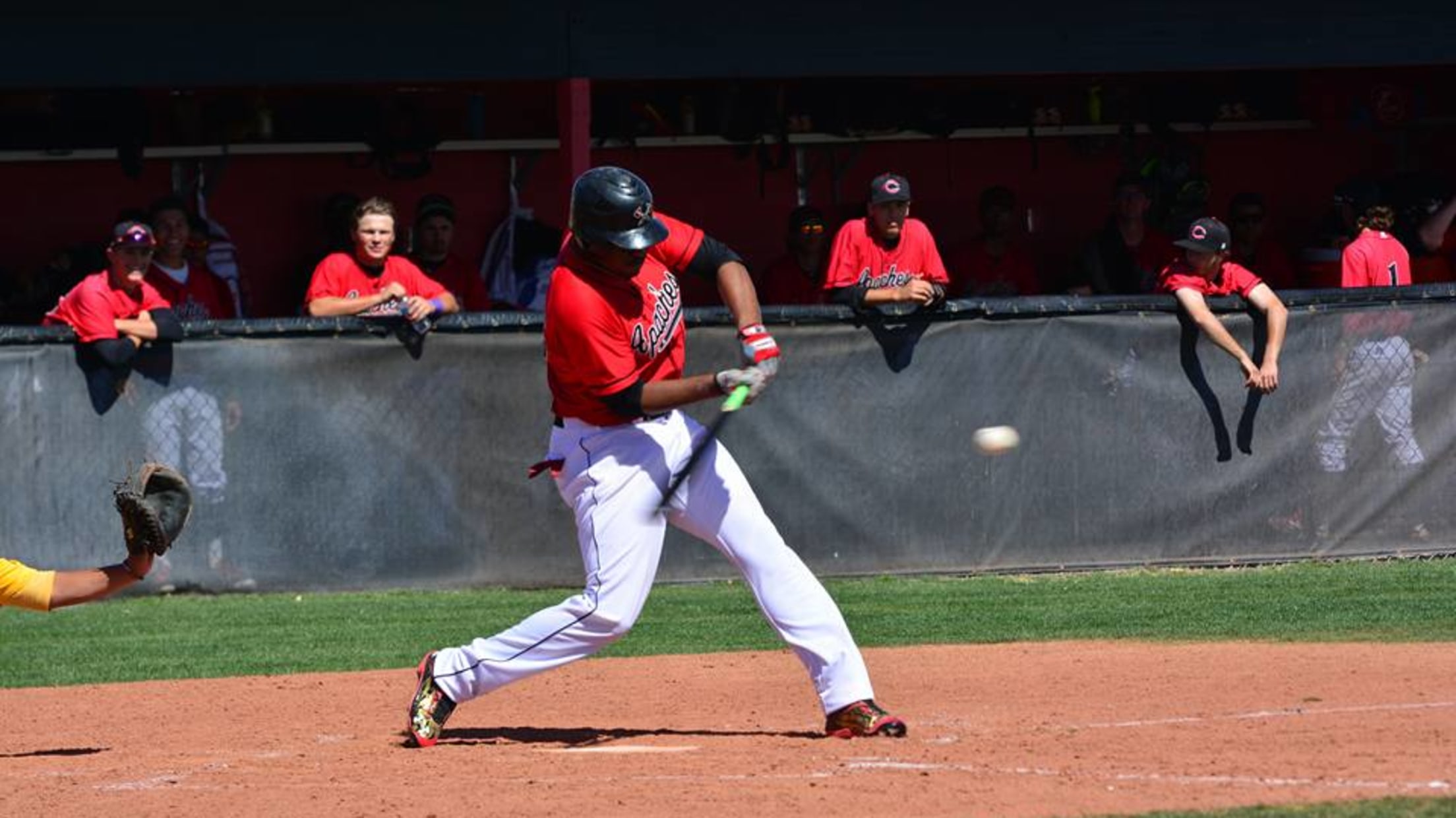 HAGERSTOWN, MD (April 14, 2019) - The Hagerstown Suns won 11-3 with a salvo of five home runs against the Asheville Tourists at Municipal Stadium Sunday afternoon.A trio of home runs from Hagerstown (5-6) sealed the deal in the seventh. Israel Pineda smacked his first home run of the year to
Five-Run First Launches Suns to Win
Hagerstown Welcomed Home with Win
HAGERSTOWN, MD (April 11, 2019) - The Hagerstown Suns used a five-run first inning to send the crowd home happy in the home opener with an 8-2 victory over the Asheville Tourists Thursday night at Municipal Stadium. Hagerstown's (3-5) bats were hot early, putting up five runs on four hits. Gage
Suns Survive Late Lakewood Push to Take Series Finale
Harrison's Three-Hit Night Leads Suns to Victory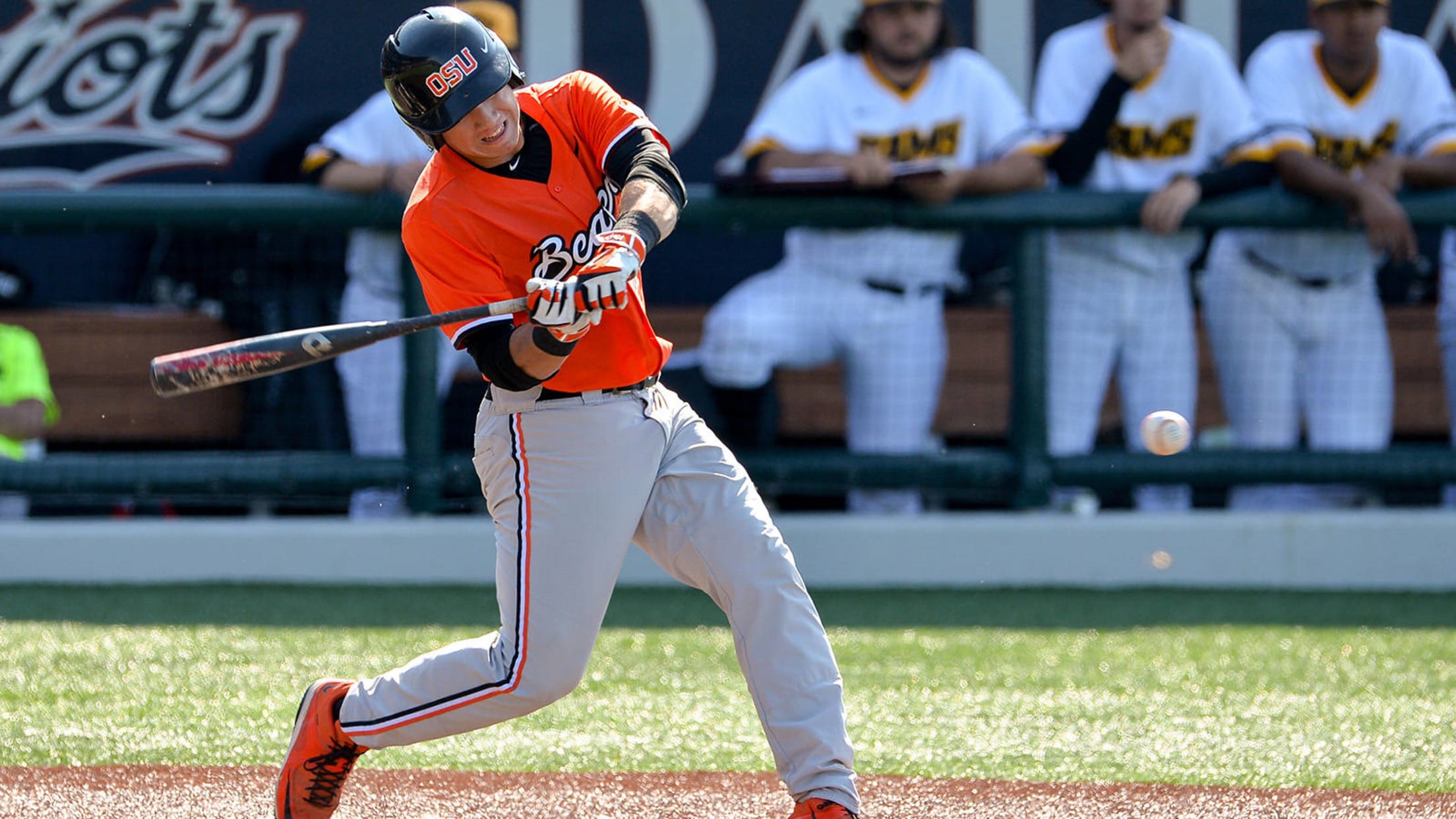 LAKEWOOD, NJ (April 10, 2019) - Behind a KJ Harrison three-for-five outing, Hagerstown outlasted the BlueClaws 5-3 Wednesday night at FirstEnergy Park.Harrison drove in the tie-breaking run in the seventh after both teams were tied 2-2 since the third inning. After Harrison's single to score Kyle Marinconz, Jamori Blash lined his own base knock
Lara Launches Suns to First Win
Three-Run Blast in 8th Gives Team 6-5 Edge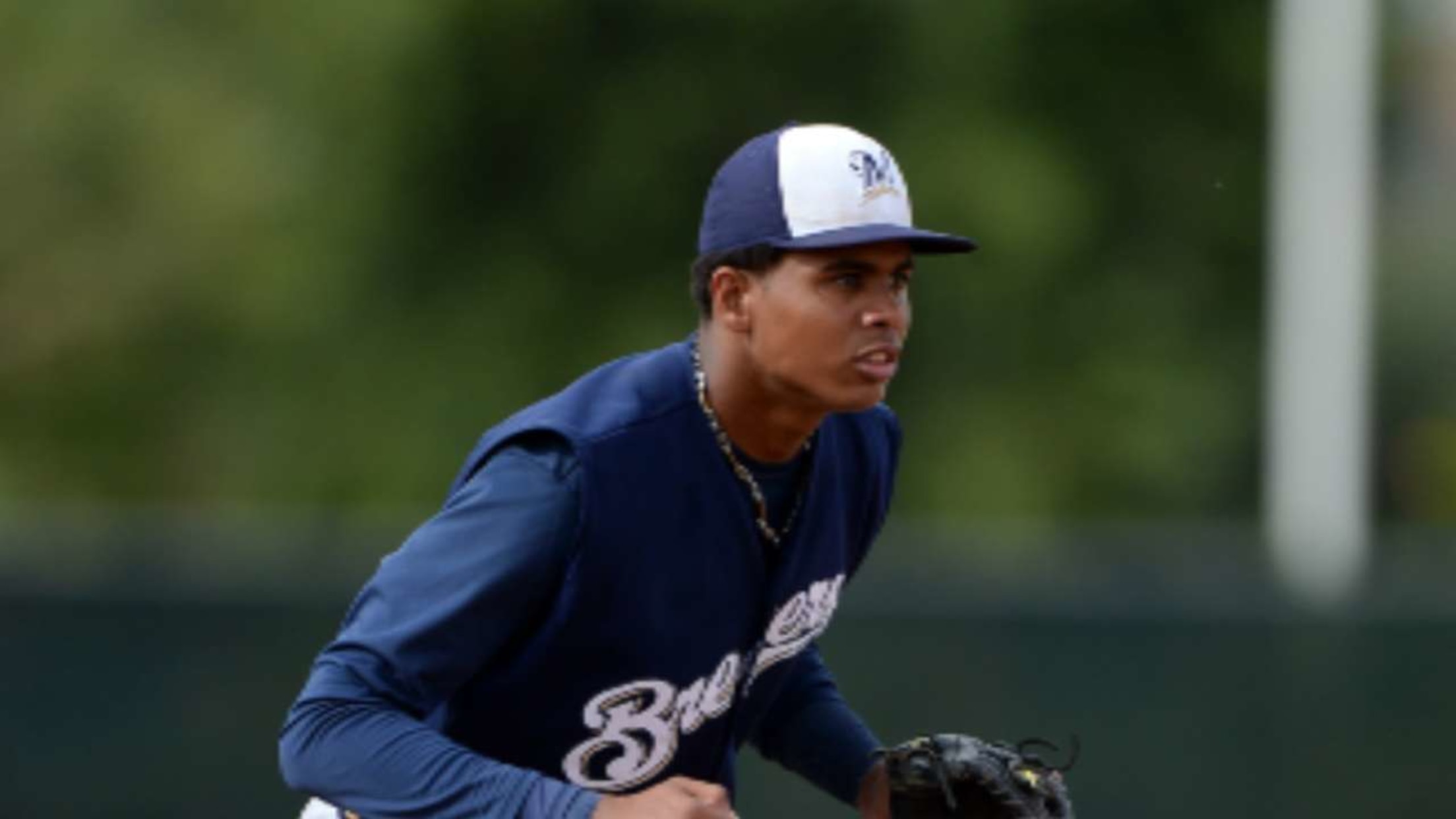 GREENSBORO, N.C. (April 6, 2019) - After knocking on the door for much of the game, Gilbert Lara launched his second homer of the season beyond the right field fence to push the Suns to their first win of the year, 6-5 over the Greensboro Grasshoppers, at First National Bank Field Saturday night.After Nick
Wisconsin Wins 7-4 in Burlington
Lutz leads the way with a big night at the plate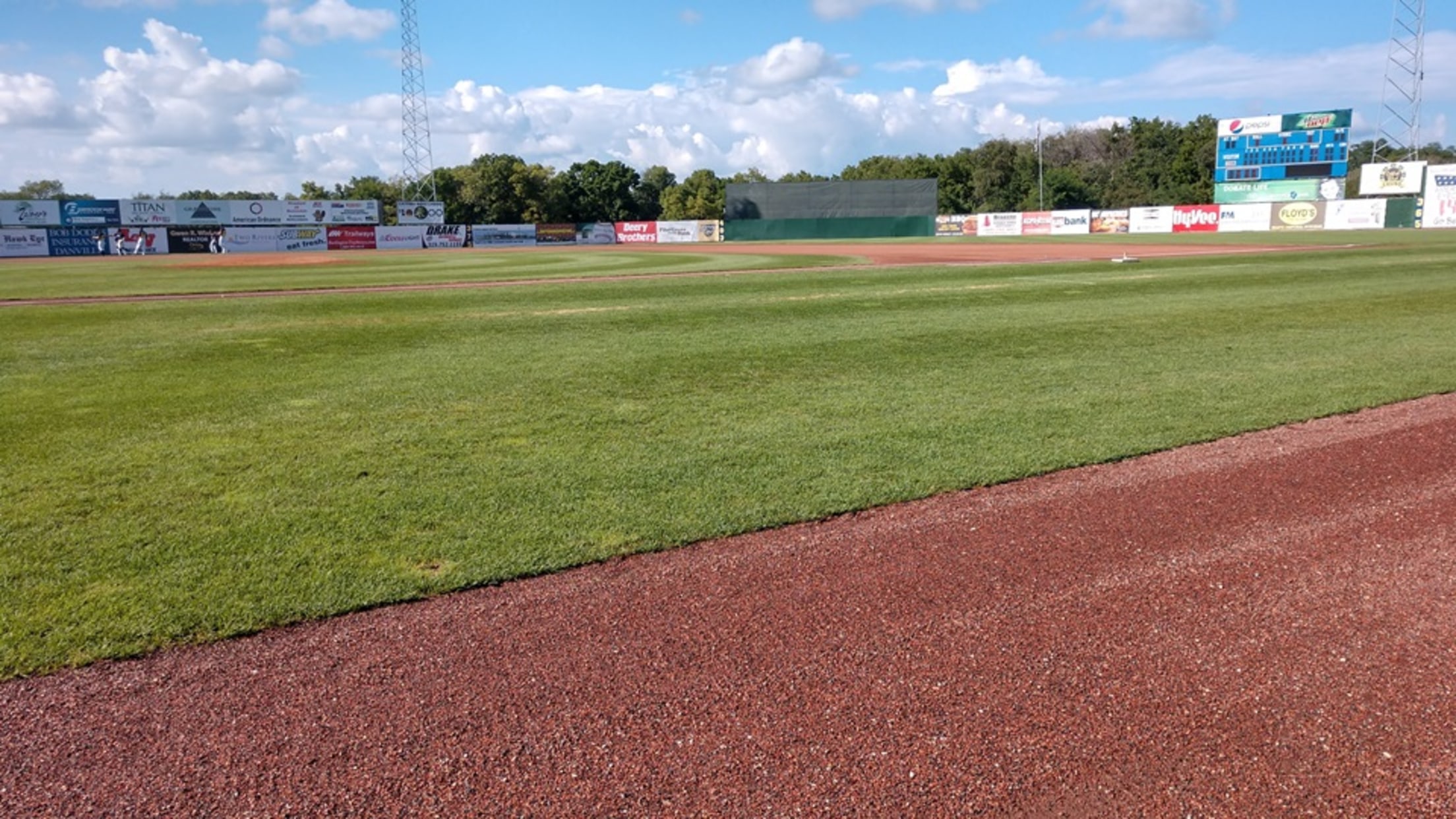 BURLINGTON, IA - The Wisconsin Timber Rattlers salvaged the final game of their three-game series against the Burlington Bees at Community Field with a 7-4 win. Tristen Lutz went 3-for-3 with two doubles, three runs scored, and three RBI to pace the attack. KJ Harrison added three RBI for the
Wisconsin Slams Cedar Rapids
Harrison's bases-loaded homer caps six-run third in Rattlers 9-3 win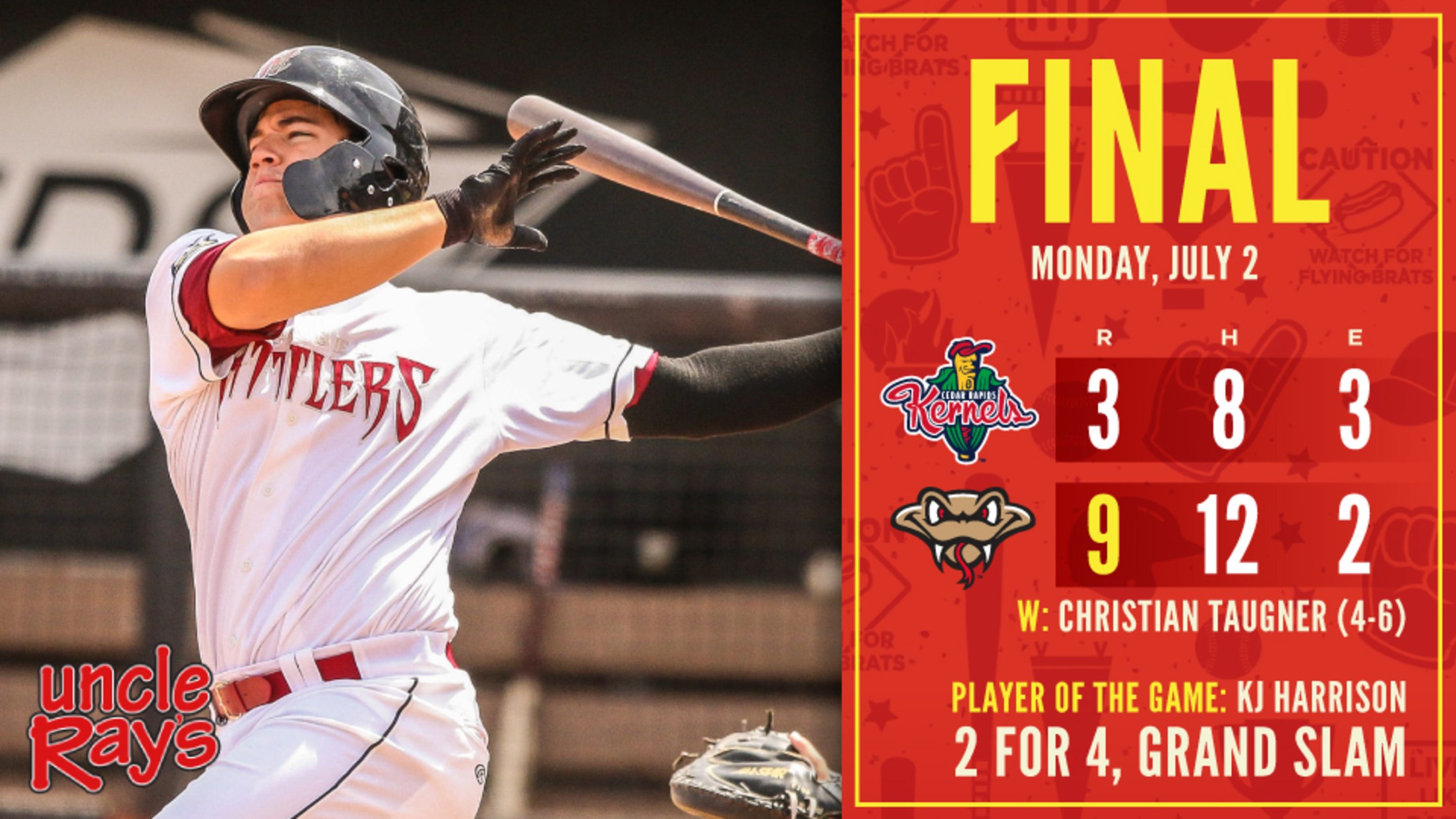 GRAND CHUTE, WI - Some things happened at Neuroscience Group Field at Fox Cities Stadium on Monday night in the Wisconsin Timber Rattlers 9-3 win over the Cedar Rapids Kernels that haven't happened in a long time. On the field, KJ Harrison hit the first Wisconsin grand slam at home
Rattlers Beat Kernels 5-2 for Fourth Straight Win
Harrison homers and drives in three for Wisconsin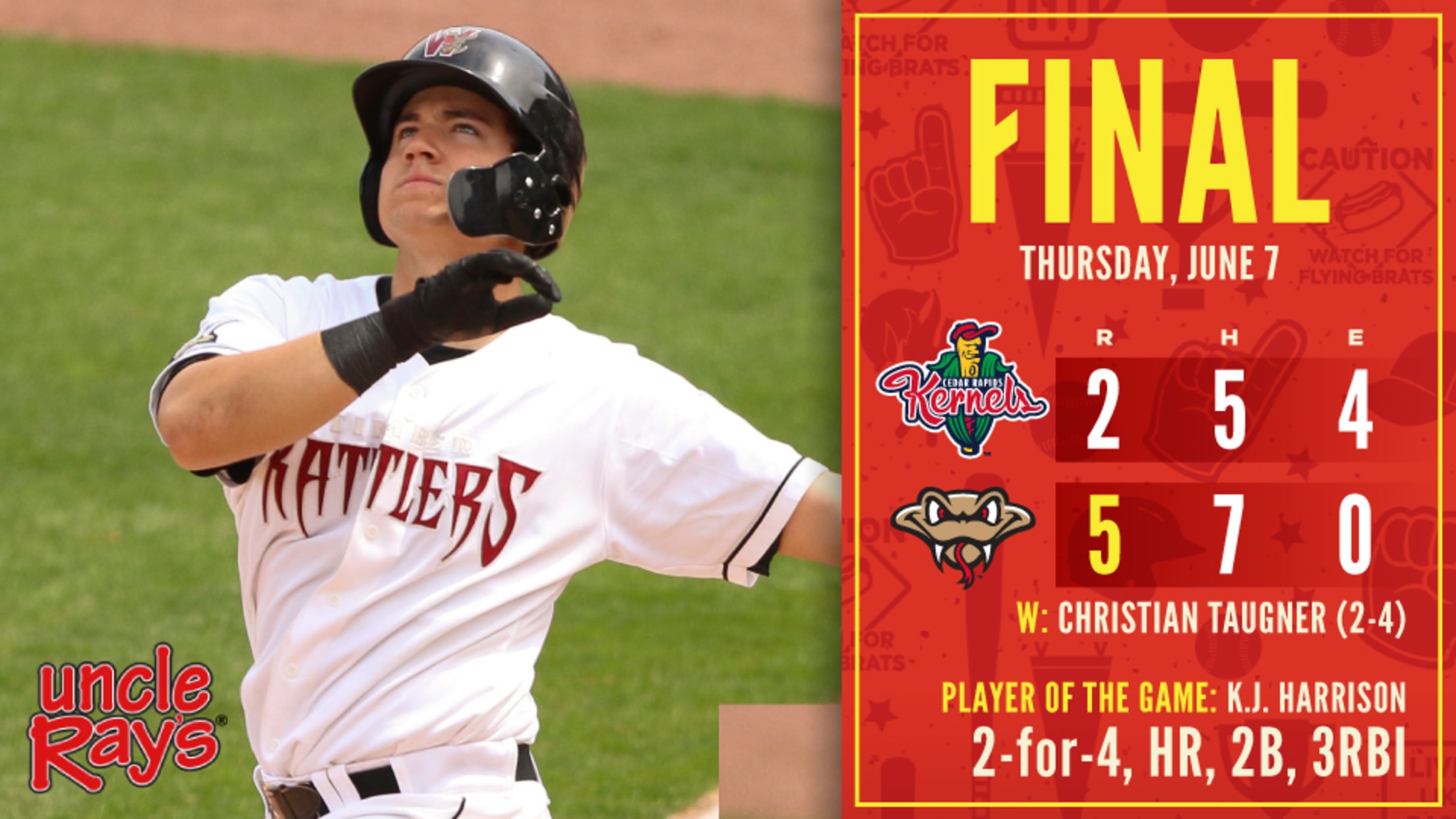 GRAND CHUTE, WI - The Wisconsin Timber Rattlers are playing some of their best baseball of the season. The Rattlers defeated the Cedar Rapids Kernels 5-2 on Friday night at Neuroscience Group Field at Fox Cities Stadium for their fourth straight win. Wisconsin has held their opponents to six runs
Rattlers Score a Split With Big Eighth Inning
Wisconsin beats Quad Cities 11-1 with a nine-run eighth inning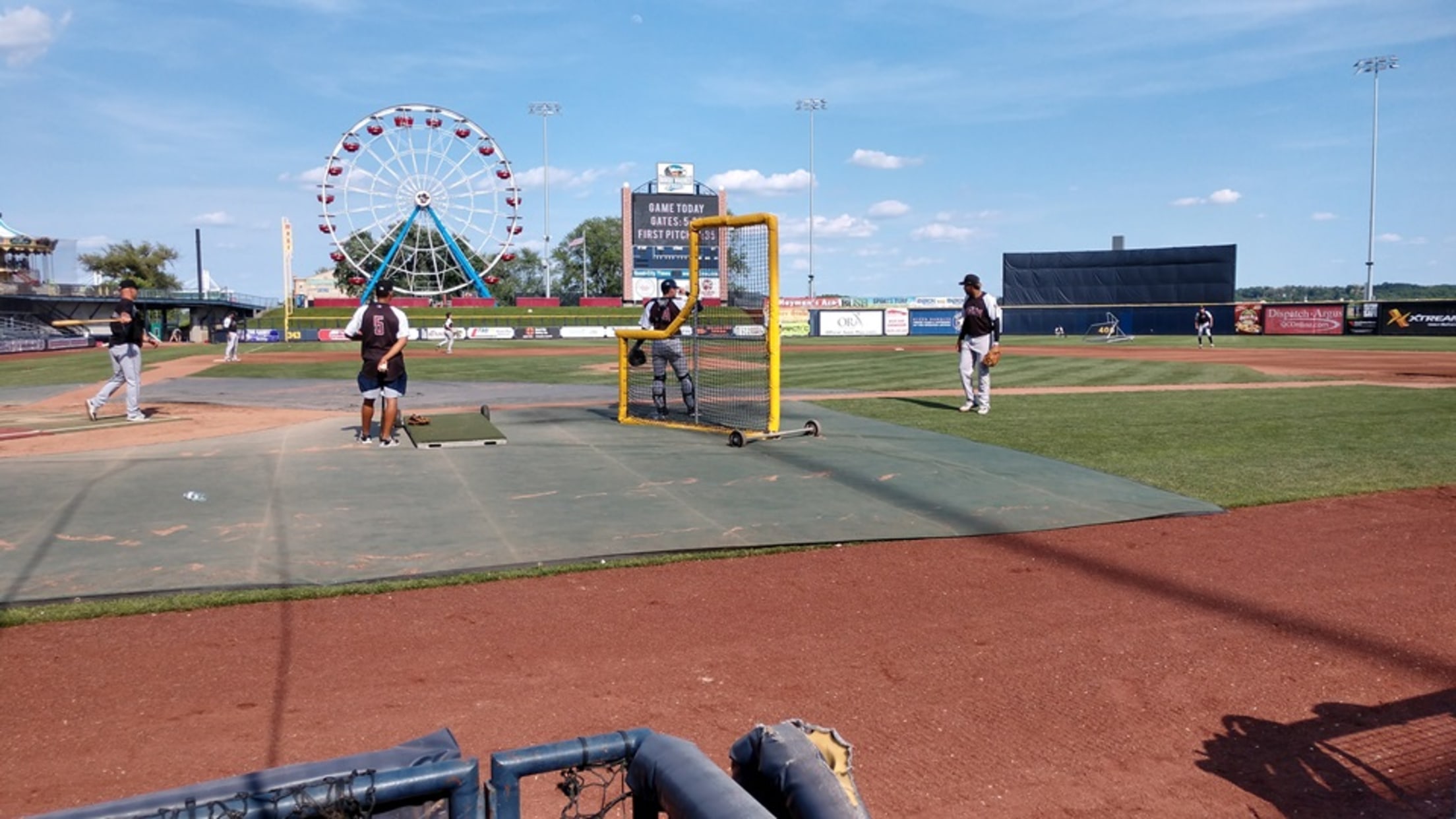 DAVENPORT, IA - The Wisconsin Timber Rattlers earned a split in their four-game series with the Quad Cities River Bandits at Modern Woodmen Park on the strength of a nine-run eighth inning on Thursday night. The Rattlers pounded the River Bandits 11-1 for the win. Wisconsin (22-25) scored thanks to
Rattlers Win Third Straight by Beating Fort Wayne
Wisconsin rallies from early 3-0 deficit for 8-4 win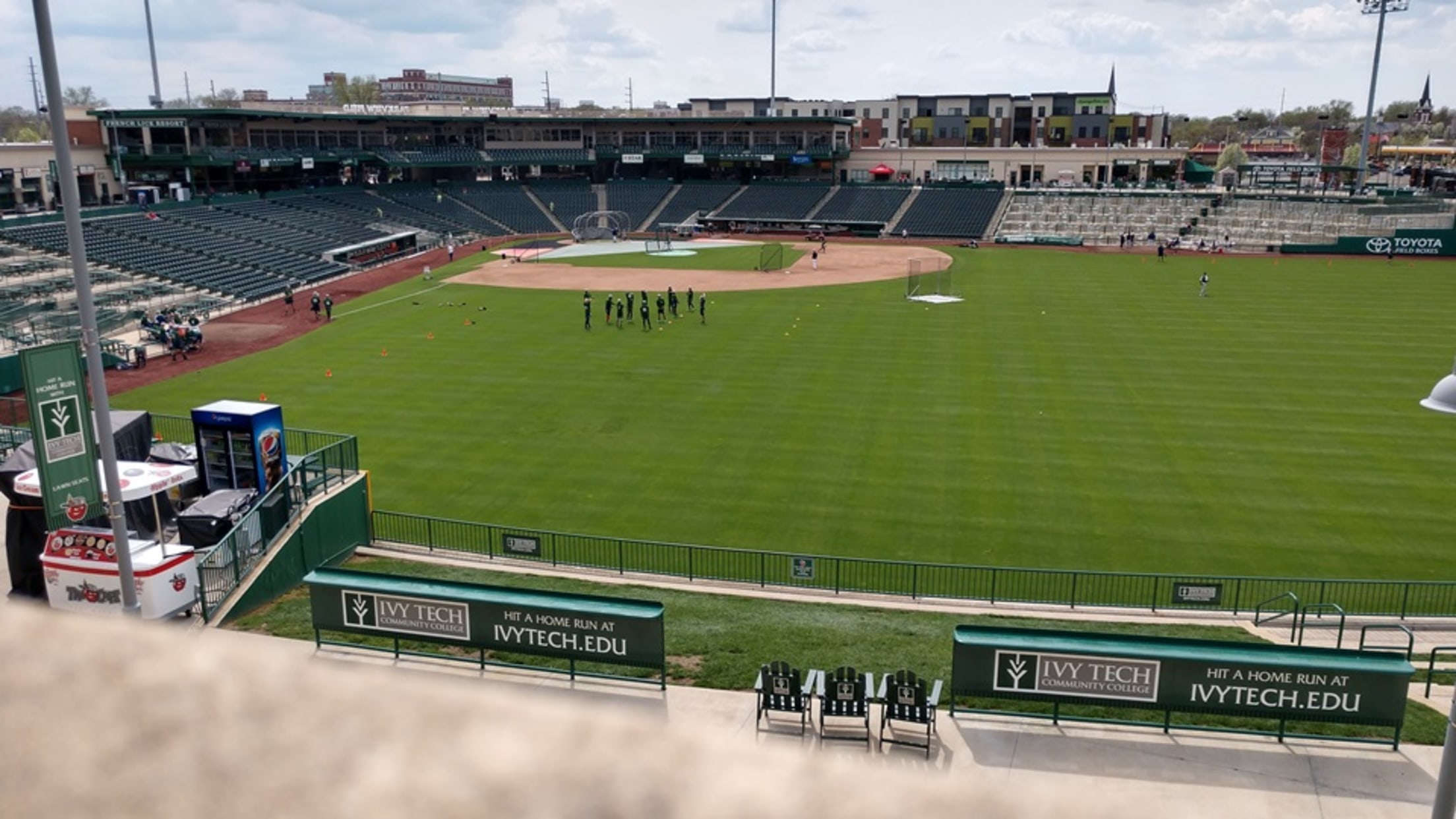 FORT WAYNE, IN - The Wisconsin Timber Rattlers trailed the Fort Wayne TinCaps 3-0 after two innings on Saturday night at Parkview Field. The Rattlers would rally to take the lead by the fifth inning and stretched their advantage into an eventual 8-4 win. The victory gave the Timber Rattlers
Rattlers Bats Come Up Big
Wisconsin collects 18 hits and beats Peoria 15-5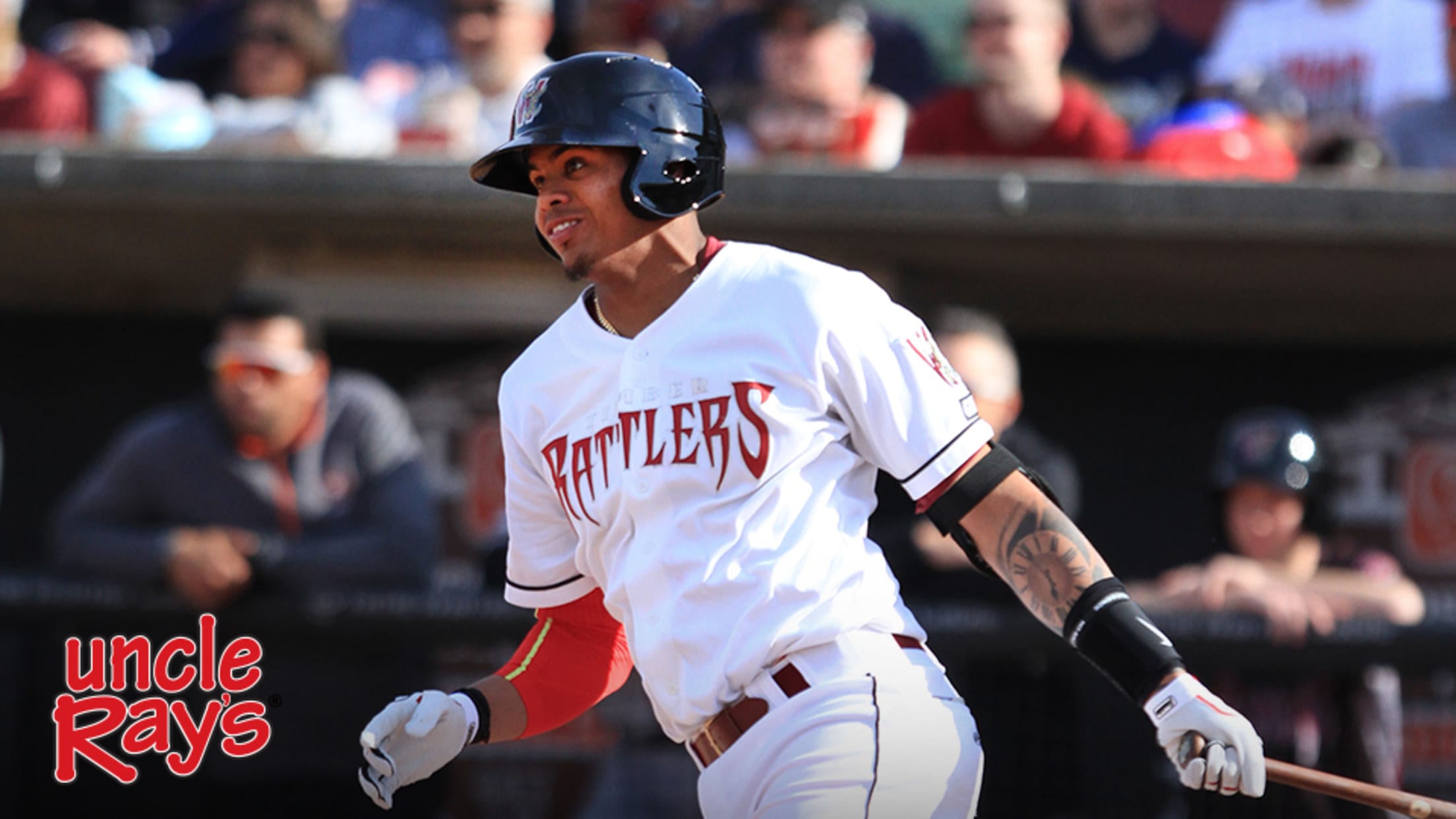 GRAND CHUTE, WI - The Wisconsin Timber Rattlers offense was red hot on a cool night at Neuroscience Group Field at Fox Cities Stadium. Gilbert Lara had four hits to pace Wisconsin's 18-hit attack on the way to a 15-5 win over the Peoria Chiefs Friday night.Wisconsin (6-15) sent nine
Frosty Microbrew: New, Returning Rattlers Ready for Opening Day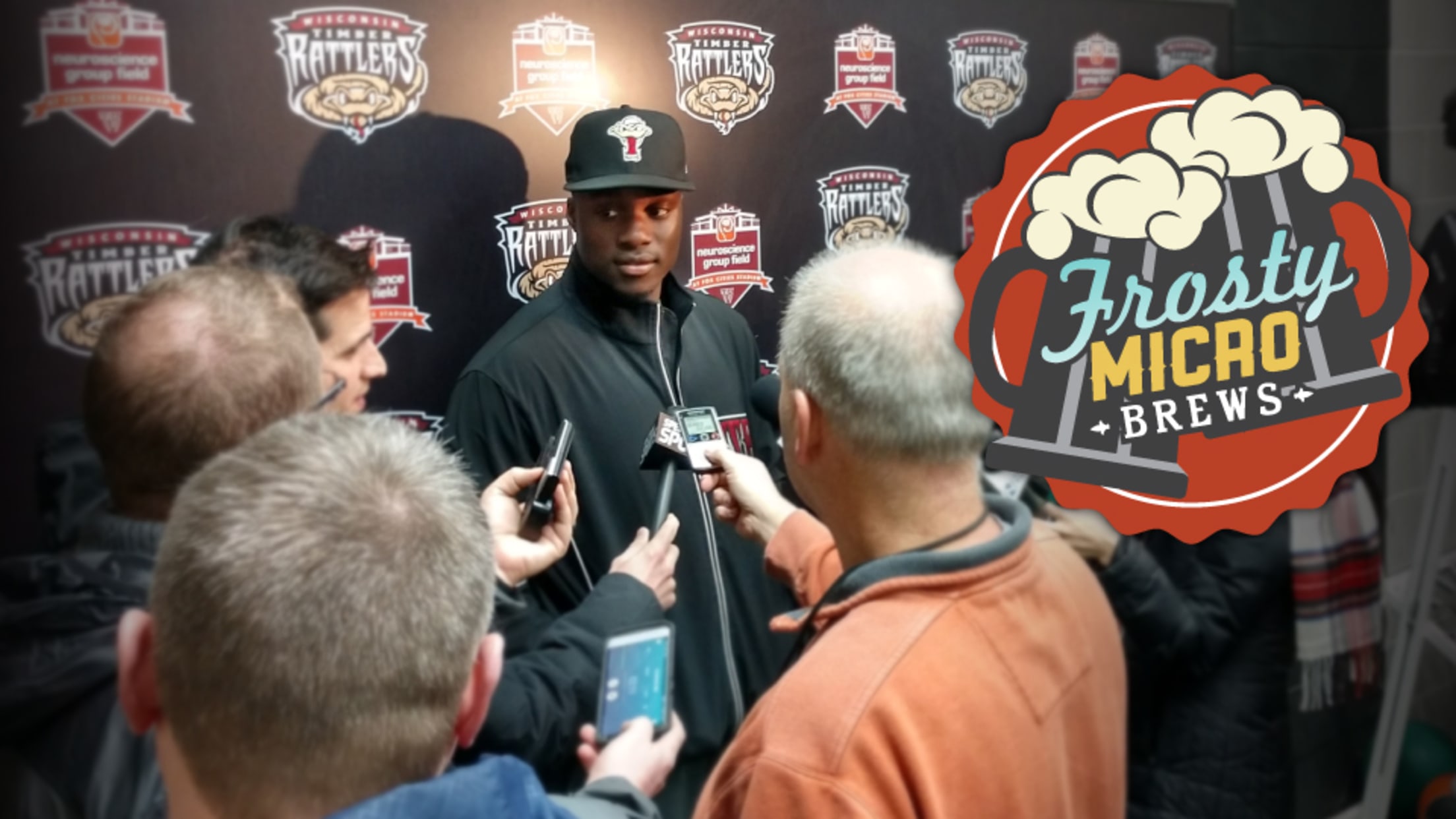 Early this week 28 players got on an airplane from Phoenix to Appleton after a long stay in Milwaukee Brewers minor league camp. Despite having been grouped together as a team just a few days, on Thursday they're scheduled to take the field for the first time as the Wisconsin
Helena Falls In 13 Innings To Mustangs
Brewers no-hit for nine innings after taking 4-1 lead in 3rd, drop 8th straight to Mustangs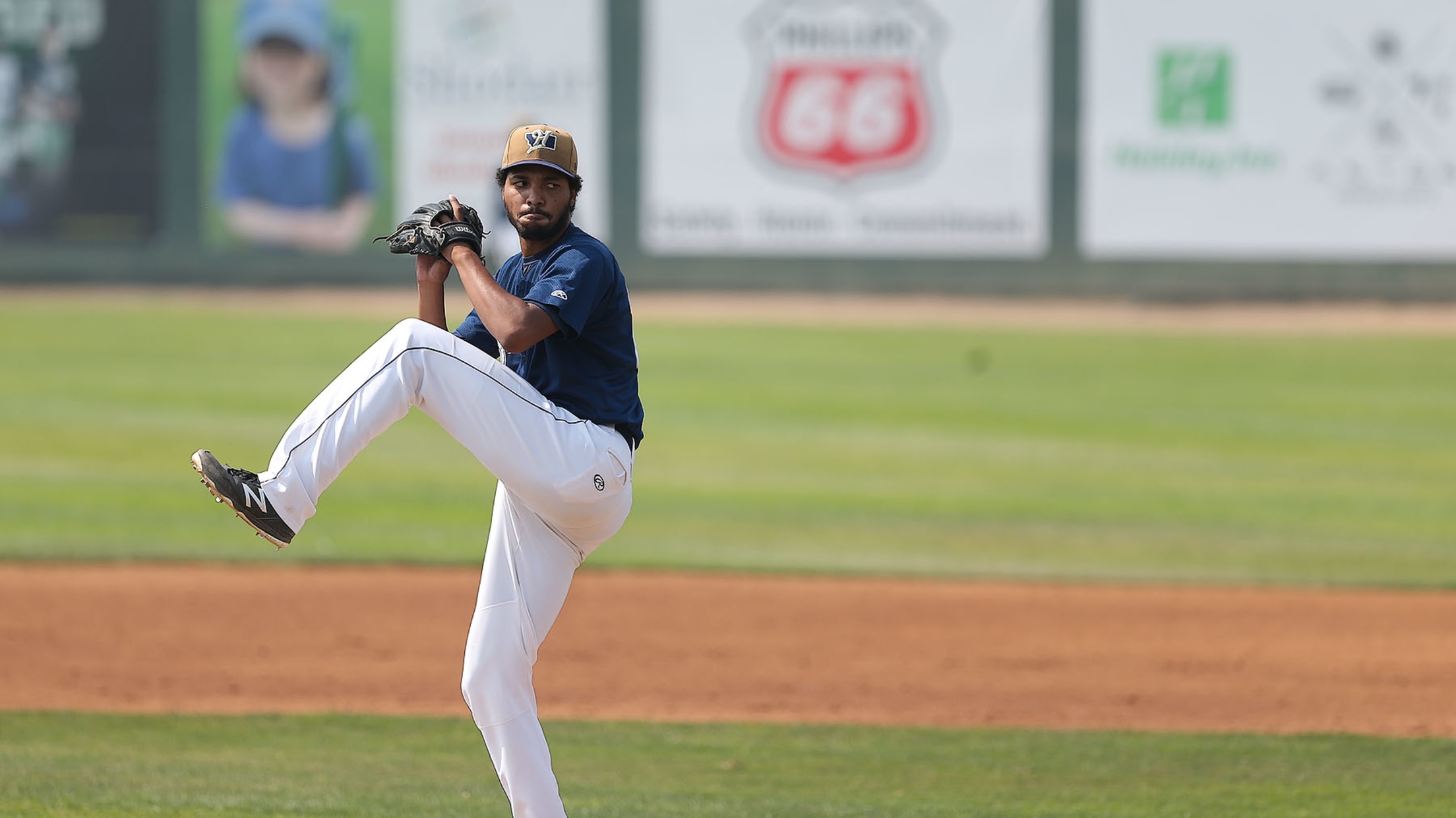 In their longest game of the season, the Helena Brewers (27-48, 12-25) fell in 13 innings to the Billings Mustangs (36-38, 18-19) 5-4 on Friday night at Dehler Park.In the bottom of the 13th, Andy Sugilio singled to start the frame for the Mustangs. On a strikeout of Pabel Manzanero,
Helena Falls In Final Home Game Of 2017
Fourth consecutive quality outing from Gabe Friese spoiled as Brewers fall in home finale to Osprey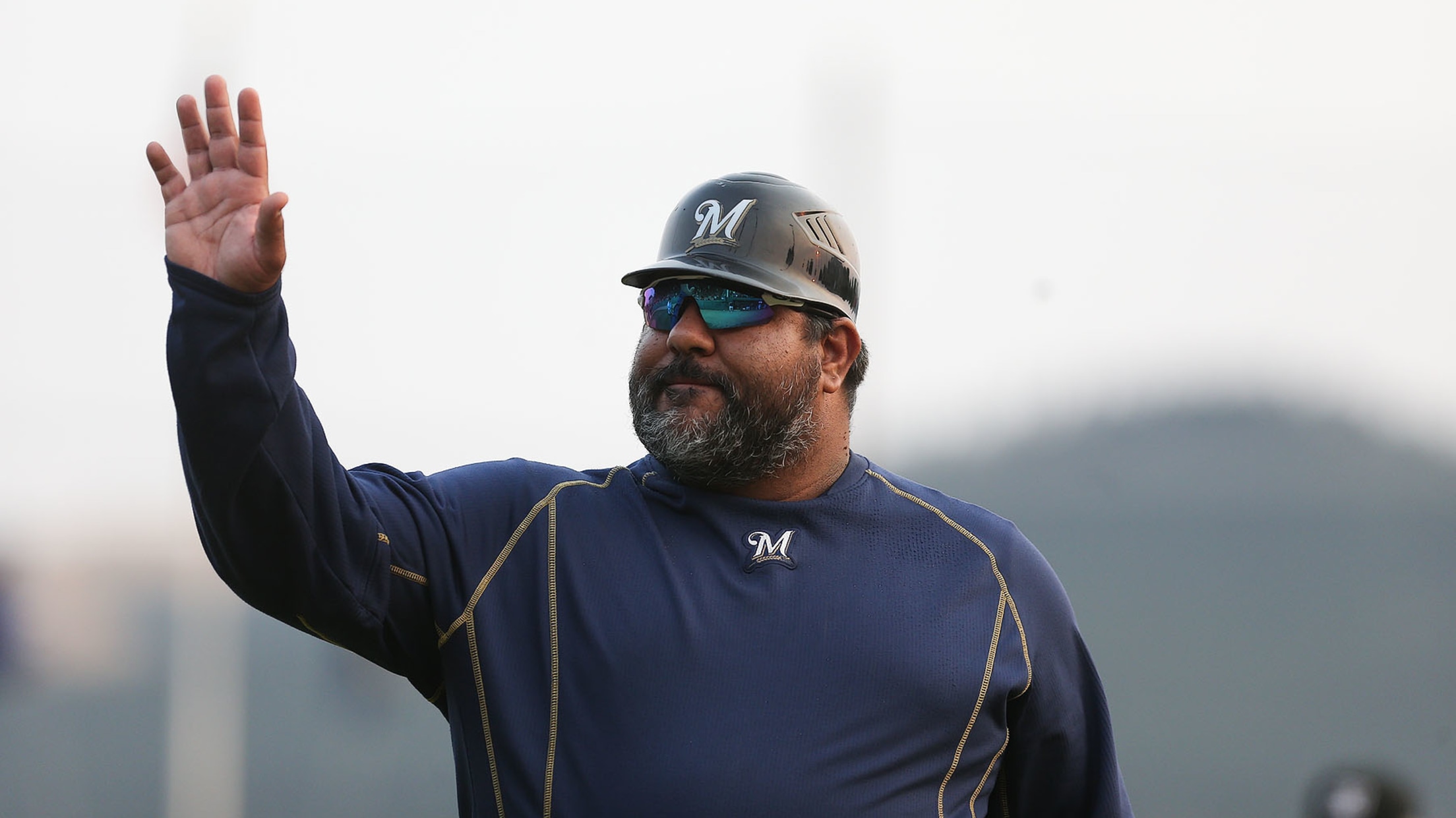 Playing at Kindrick Legion Field for the last time in the 2017 season, the Helena Brewers (27-45, 12-22) fell to the Missoula Osprey (36-36, 17-17) 6-4 on Tuesday night. Brewers starter Gabe Friese turned in another exceptional outing, tossing 6.0 scoreless innings. The right-hander allowed a single with two outs
Furious Comeback Falls Short For Helena
Homers by Lutz and Garcia bring the Brewers within a run in final game at Centene Stadium for the 2017 season.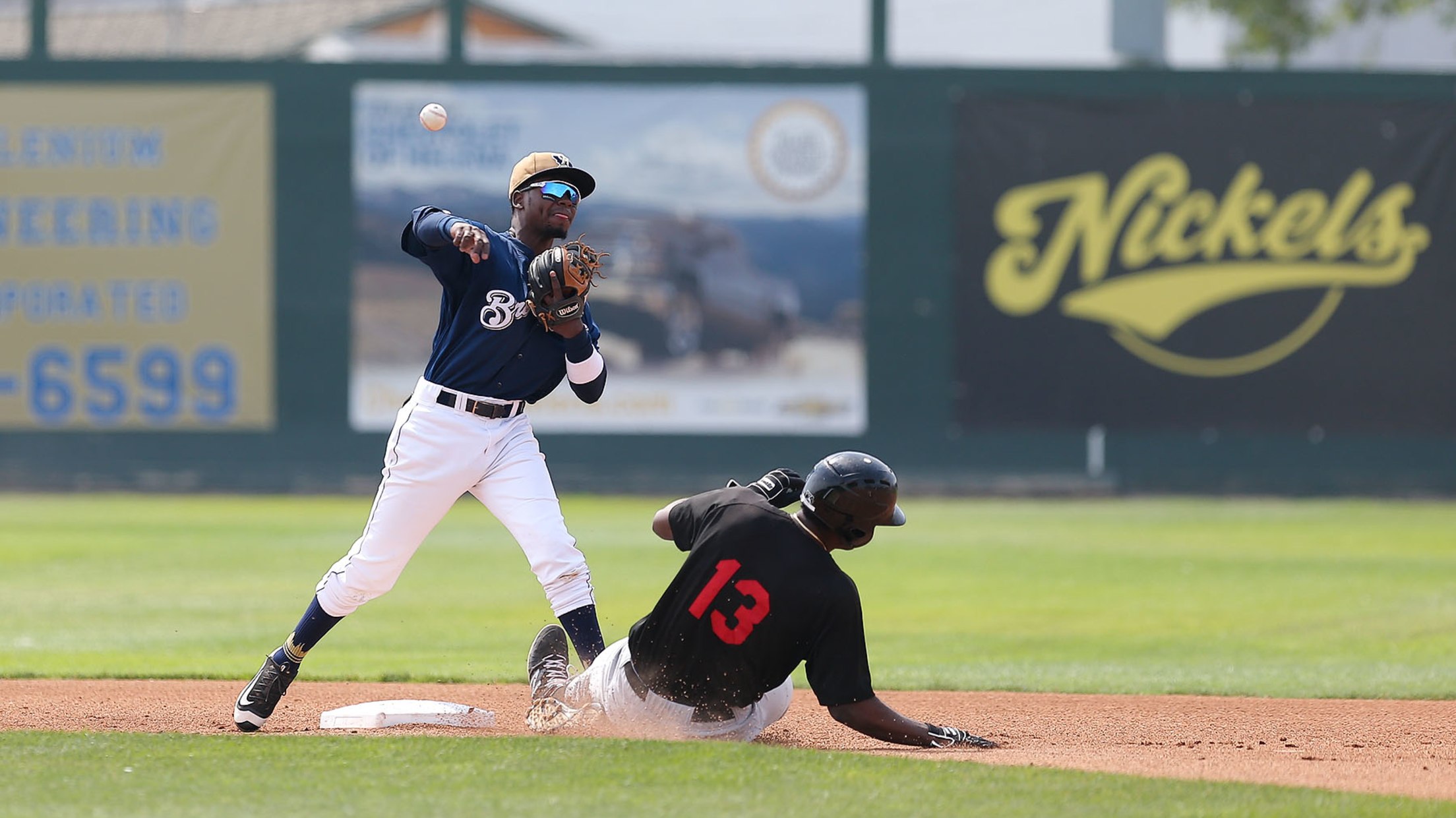 A ninth inning comeback by the Helena Brewers (24-42, 9-19) came up just short in a 7-6 loss to the Great Falls Voyagers (31-35, 16-12) on Wednesday night at Centene Stadium. Down 7-2 in the top of the ninth, Nicolas Pierre singled and Antonio Pinero reached on a fielder's choice,
Brewers Drop Sunday Affair In Billings
Brewers bats quieted by Hunter Greene, Tyler Mondile in 4-2 loss at Dehler Park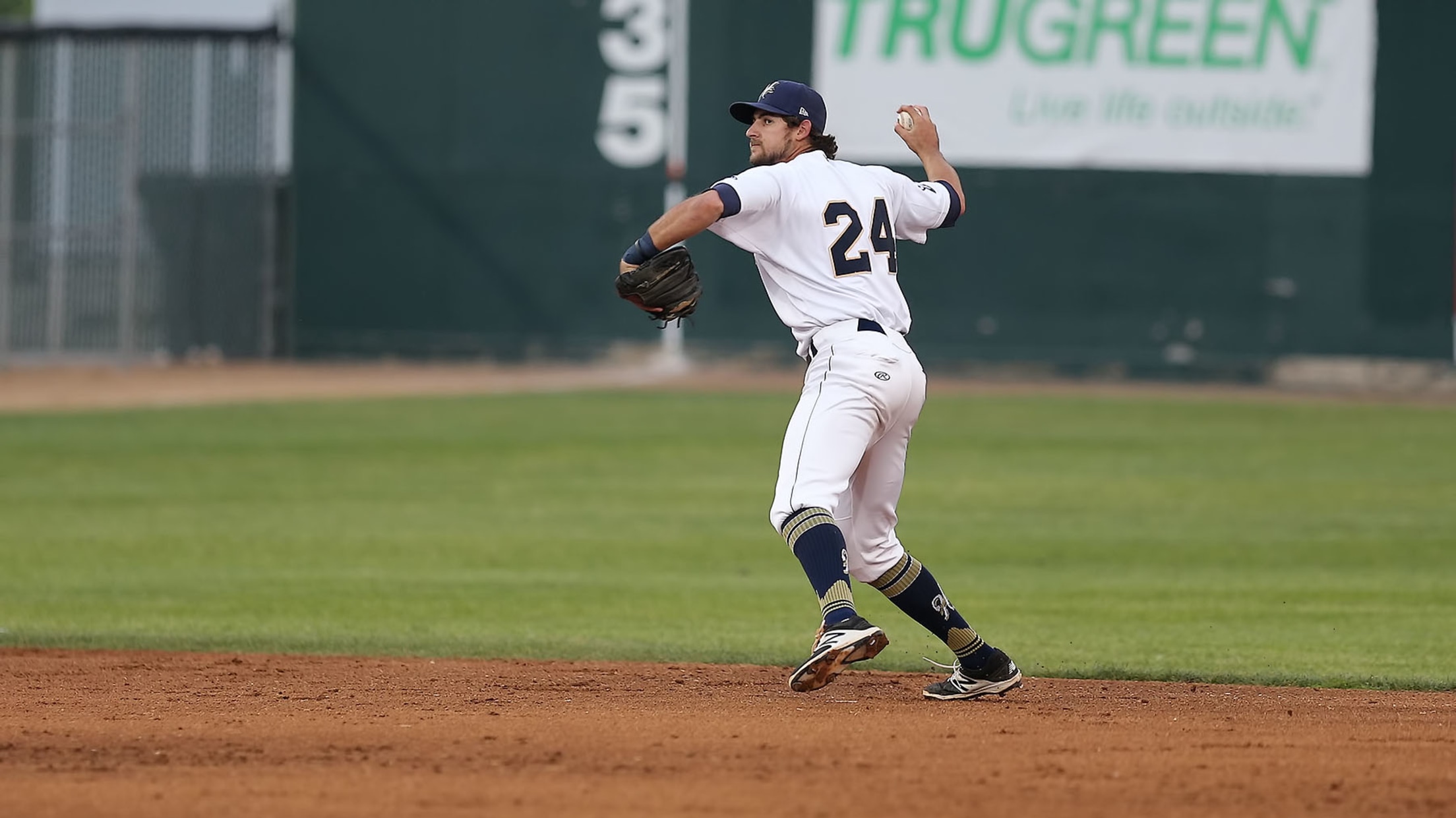 With all of the hype surrounding the debut of Hunter Greene, another Mustangs pitcher shutdown the Helena Brewers (22-40, 8-17) in a 4-2 loss to the Billings Mustangs (28-34, 10-15) on Sunday afternoon at Dehler Park. Greene, the second overall pick in the 2017 draft, made his first professional start
Wild Eighth Inning Goes Against Brewers
Mallen's homer ties the game, Missoula scores in bottom of inning in back-and-forth affair at Ogren Park Allegiance Field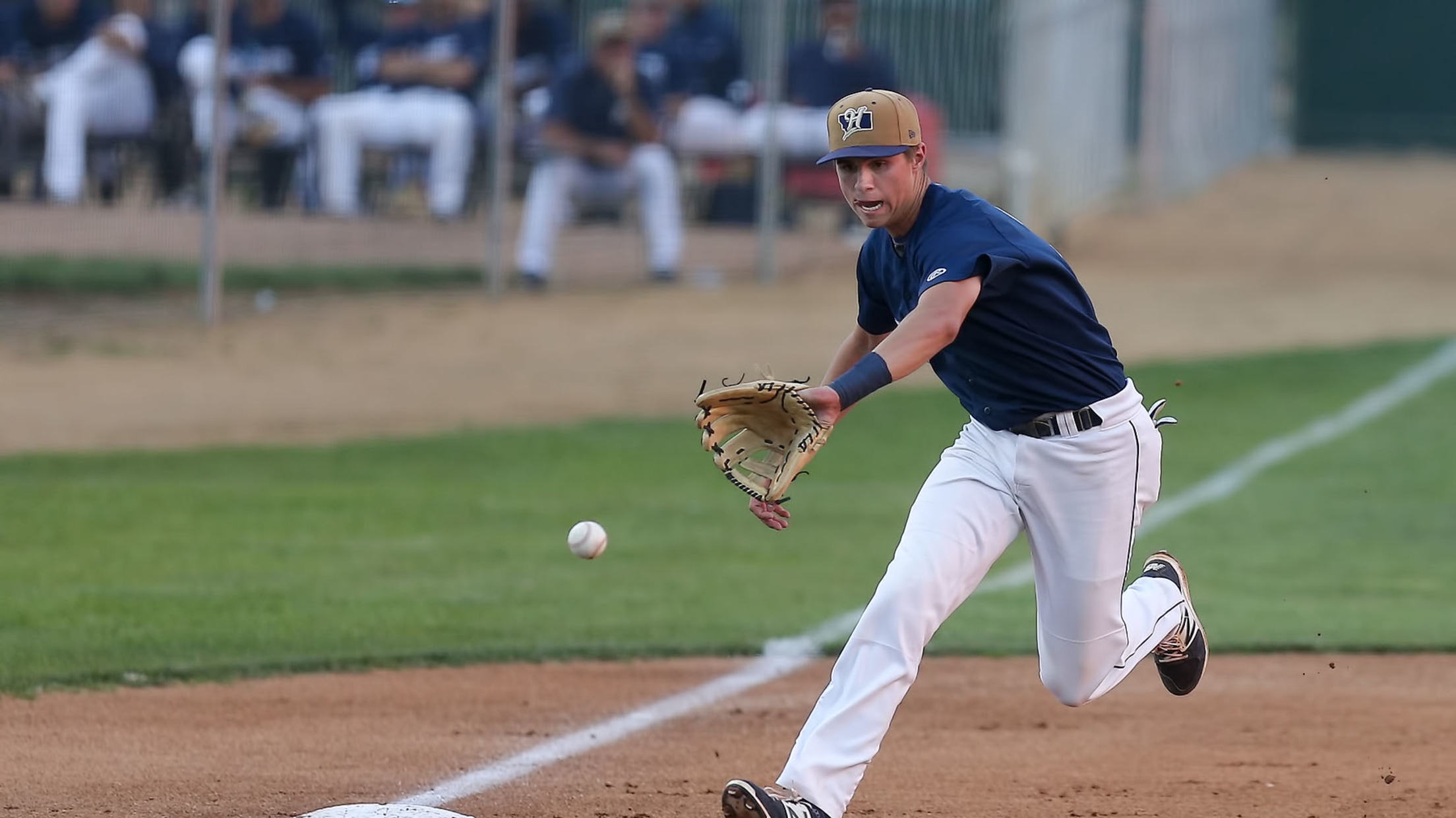 After coming back to tie the game in the top of the eighth inning, the Helena Brewers (21-38, 6-15) saw the Missoula Osprey (28-31, 9-12) score the go-ahead run in the bottom of the inning as part of 4-3 Missoula win over Helena on Wednesday night at Ogren Park Allegiance
Missed Opportunities Hurt Brewers In Loss
Helena strands 10 men as All-Star pitcher Nelson Hernandez exits after one inning.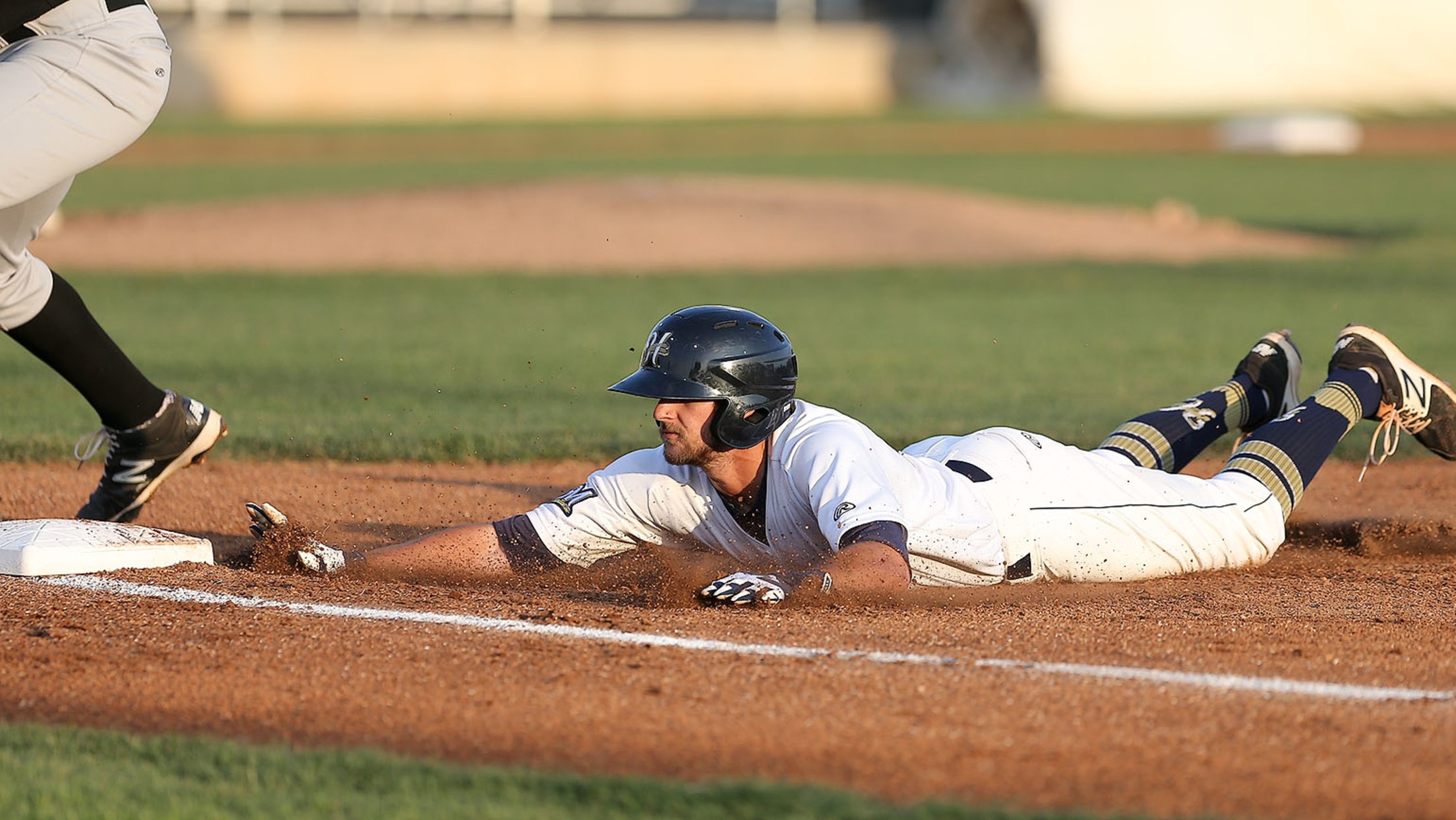 In the opener of a two-game series with the Missoula Osprey (27-31, 8-12), the Helena Brewers (21-37, 6-14) were unable to capitalize on several scoring opportunities in an 8-4 loss on Tuesday night at Ogren Park Allegiance Field. Trailing 1-0 in the top of the fourth, outfielder Tristen Lutz walked
Prospect Roundup: Games of Aug. 14
Brewers' Harrison goes deep twice; Rangers' Cody fans 11 again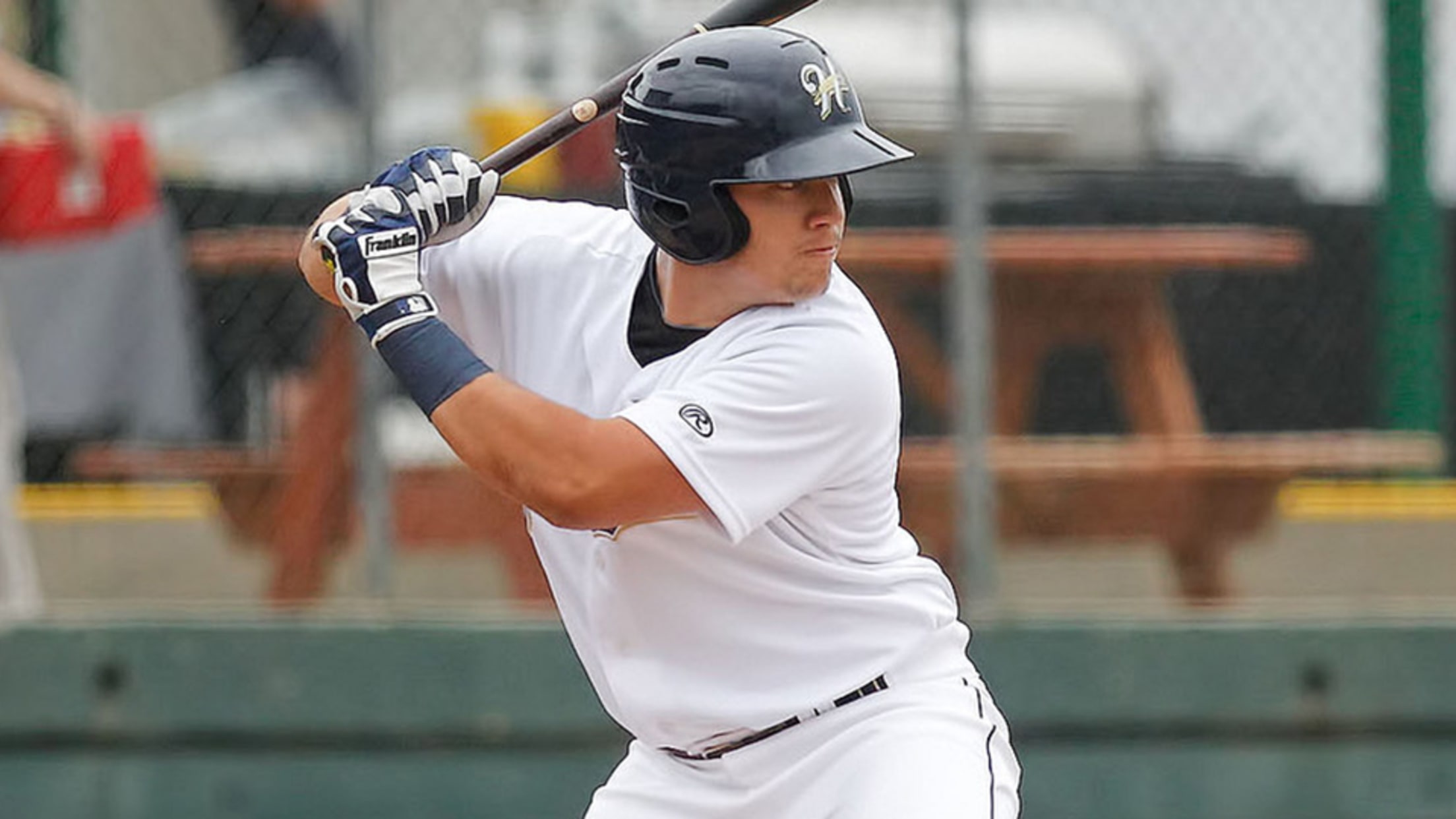 Cardinals OF Tyler O'Neill, Triple-A Memphis: 1-for-4, HR, 2 RBI, R, 2 K -- O'Neill was on one heck of a hot streak when he was traded from to the Cardinals last month, hitting five homers in his last five games for Triple-A Tacoma. He has yet to slow down,
Brewers Sweep Double Header Against Owlz
KJ Harrison's 5 RBI night help lead the Brewers to a pair of one-run wins over the Owlz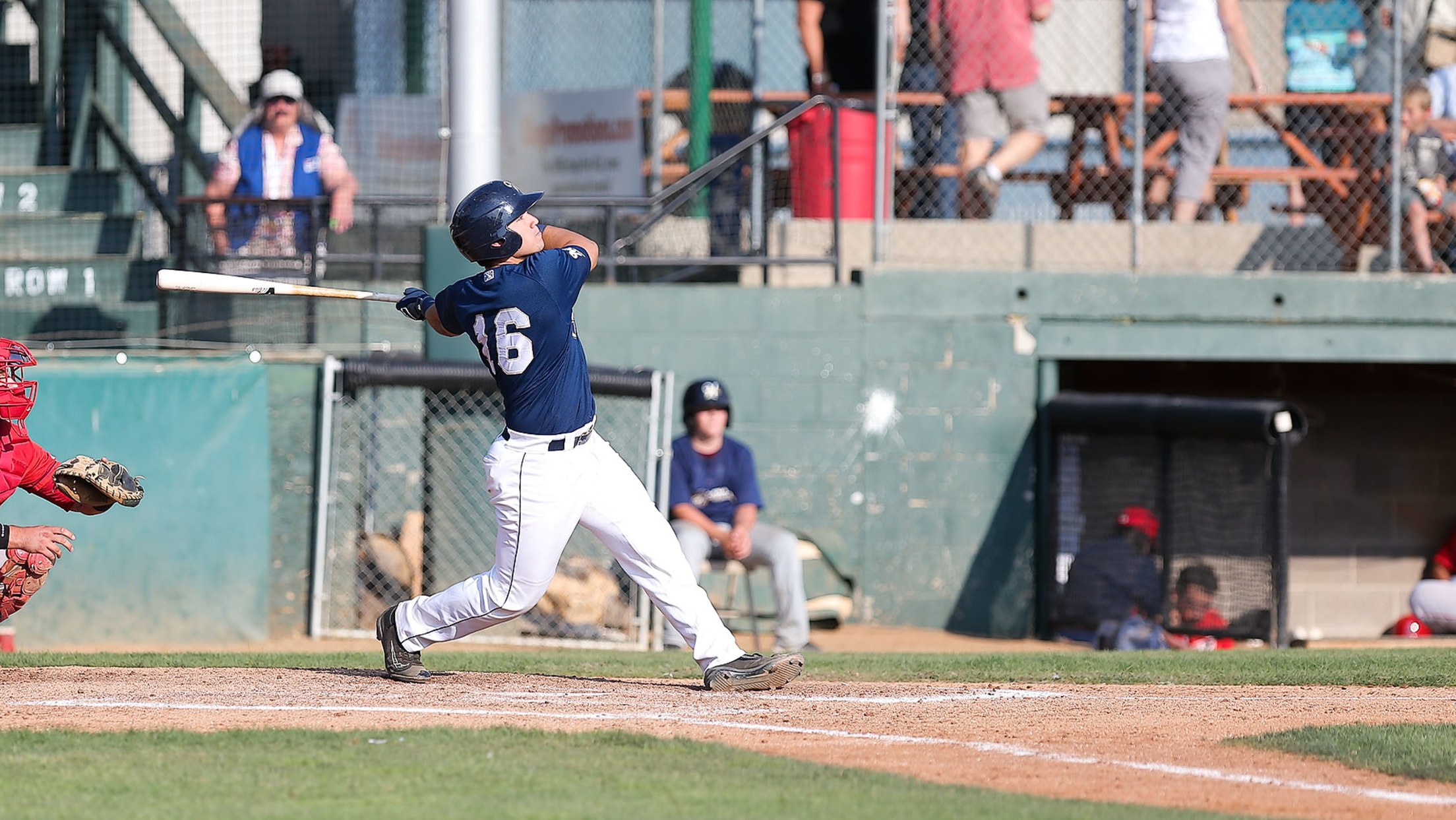 In an action packed day, the Helena Brewers swept a double header from the Orem Owlz, winning game one 8-7 and game two 4-3 on Monday night at Kindrick Legion Field. Game One In a make up of a game scheduled for August 9 that was rained out, Helena played
Helena Takes Series Finale Against Rockies
Bettinger's outstanding start backed by plenty of run support as Brewers top Rockies in last meeting of the season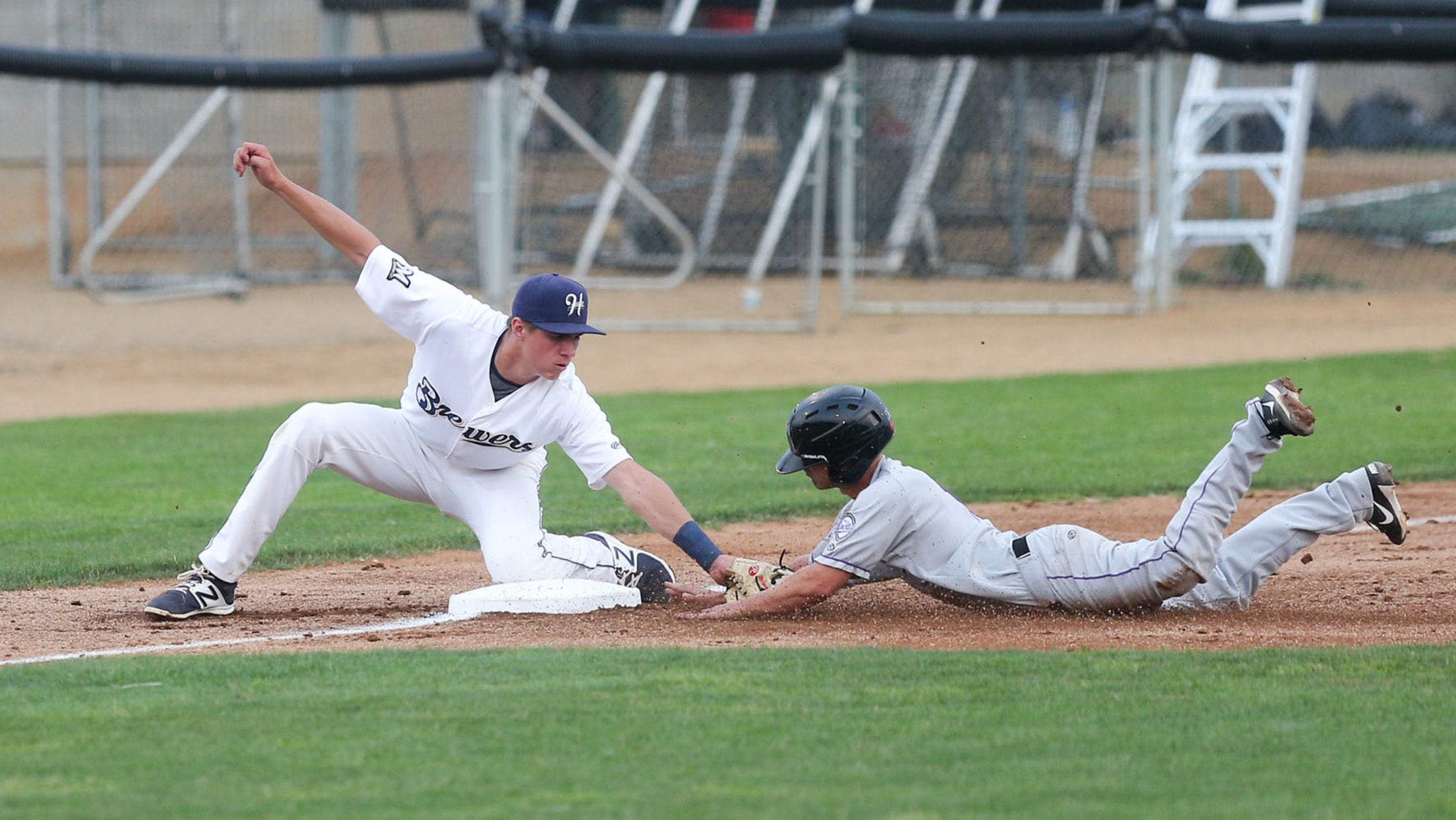 Under smoky skies, the Helena Brewers (18-30, 3-7) pounded out 14 hits and took advantage of five errors by the Grand Junction Rockies (25-25, 7-5) in a 7-2 victory on Sunday afternoon at Kindrick Legion Field. After falling behind 1-0 in the top of the third, the Brewers bats came
Helena Drops High Scoring Affair
Brewers and Rockies combine for 24 hits and 16 runs on rainy night in Grand Junction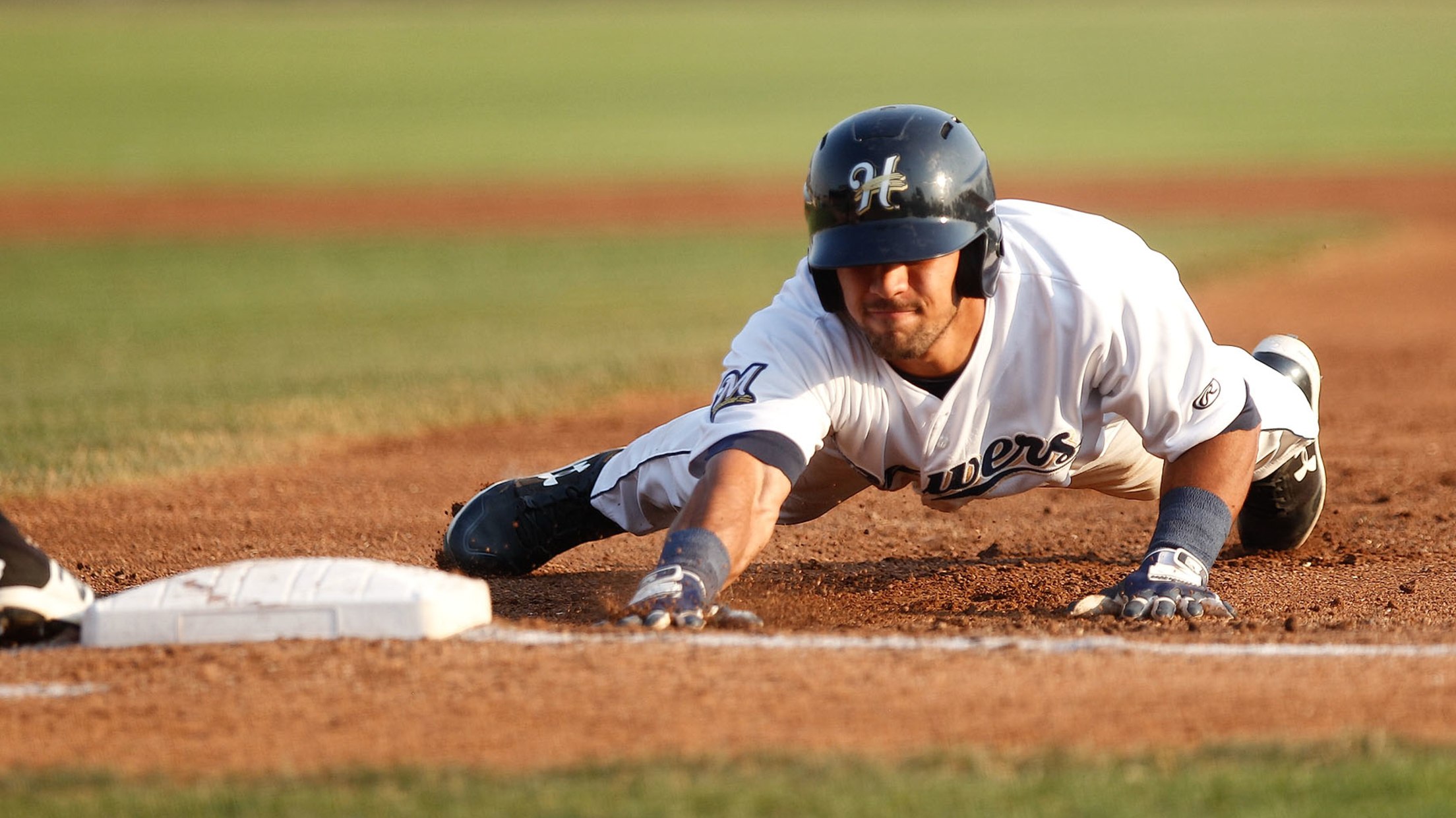 GRAND JUNCTION, CO - On a stormy night in Colorado, the Helena Brewers (17-25, 2-2) couldn't withstand a hitting barrage from the Grand Junction Rockies in a 12-6 defeat at Suplizio Field on Saturday night. The Brewers opened the scoring in the first. Kenny Corey doubled and two batter later,