Lefty Luzardo headlines A's All-Stars
Southpaw climbed to Minor Leagues' highest level at age 20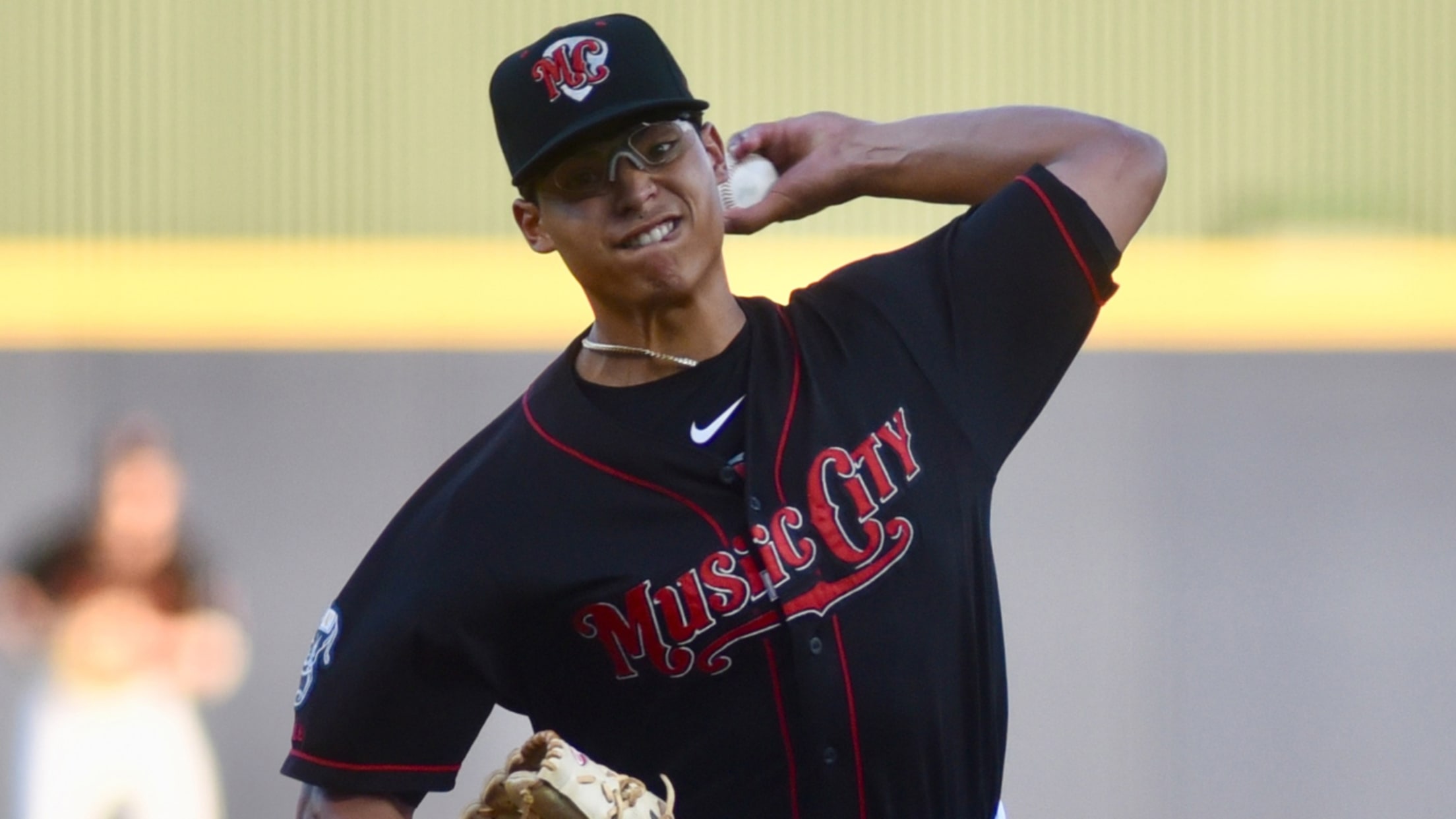 Each offseason, MiLB.com goes position by position across each system and honors the players -- regardless of age or prospect status -- who had the best seasons in their organization. Click here to locate your favorite club.The American League West was full of storylines going into 2018. The Astros were coming
Balanced Attack Leads Sounds Over Grizzlies
Nashville Opens Seven-Game Homestand With Win Over Fresno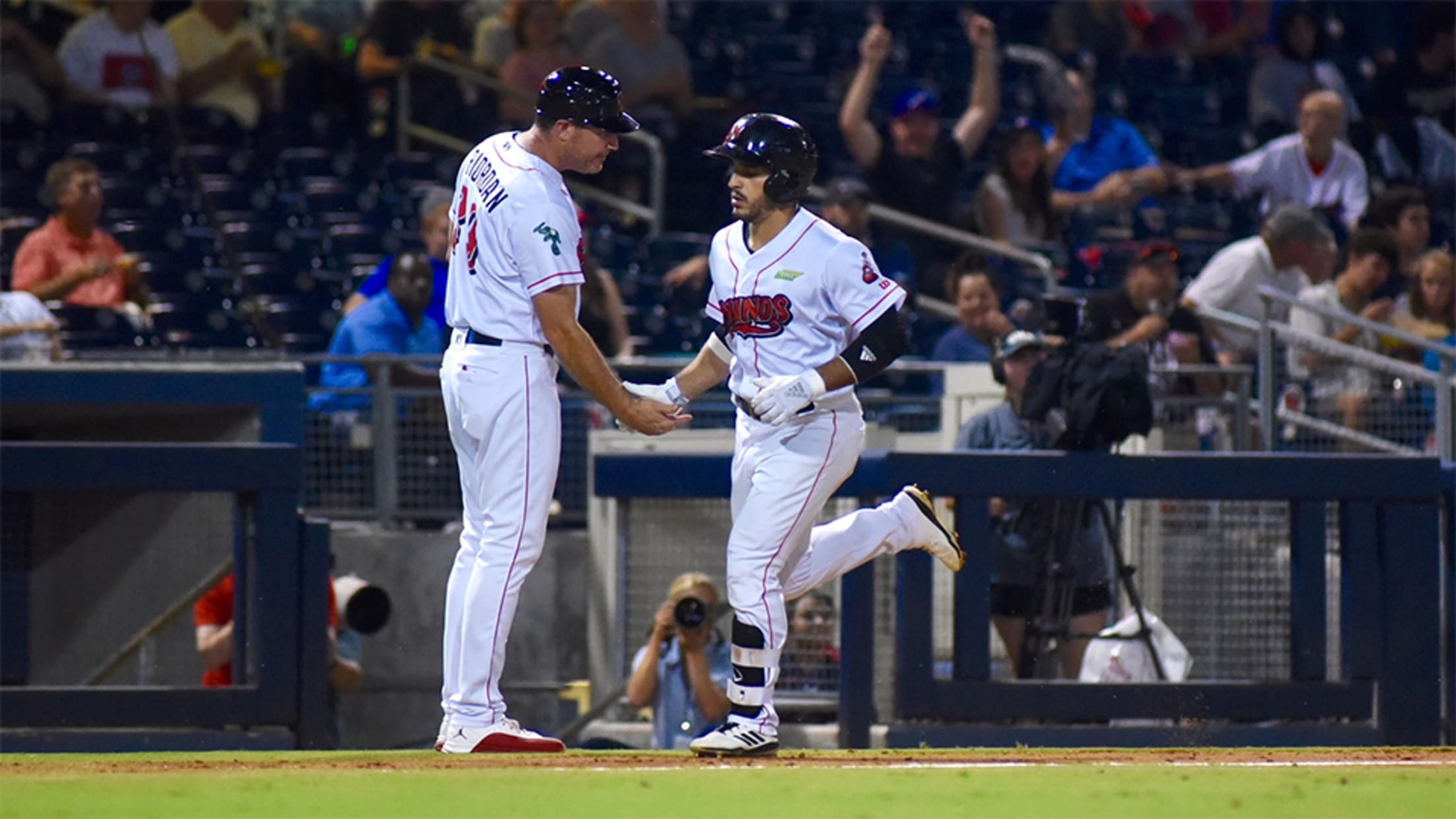 The Nashville Sounds used a balanced attack at the plate and a strong pitching performance by starter Eric Jokisch to top the Fresno Grizzlies, 5-2, in front of 7,451 fans at First Tennessee Park Wednesday night.Eight different hitters collected at least one hit for the Sounds, including multi-hit games from
Sounds Earn Comeback Win With Late-Inning Magic
Three-Run Ninth and Four-Run 11th Guide Nashville in Road Trip Finale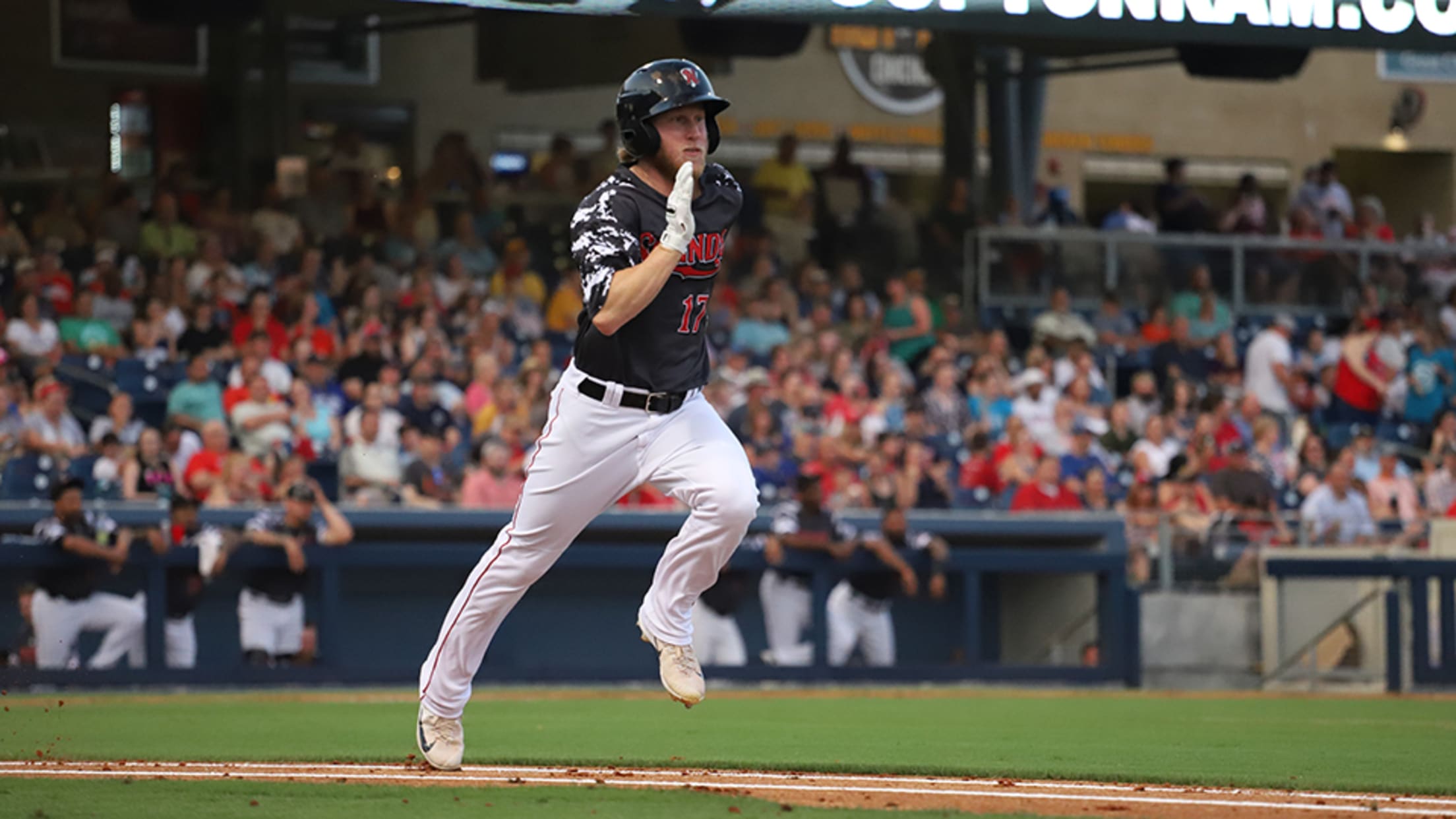 The Nashville Sounds scored three runs in the ninth and four runs in the 11th to cap a dramatic come-from-behind 11-8 win over the Salt Lake Bees Monday night at Smith's Ballpark.The four-hour, 28-minute marathon featured 13 pitchers, 31 hits, 15 walks and saw the two teams combine to go
Sounds Sting Bees to Snap Skid
Four-Run Play Propels Nashville to Victory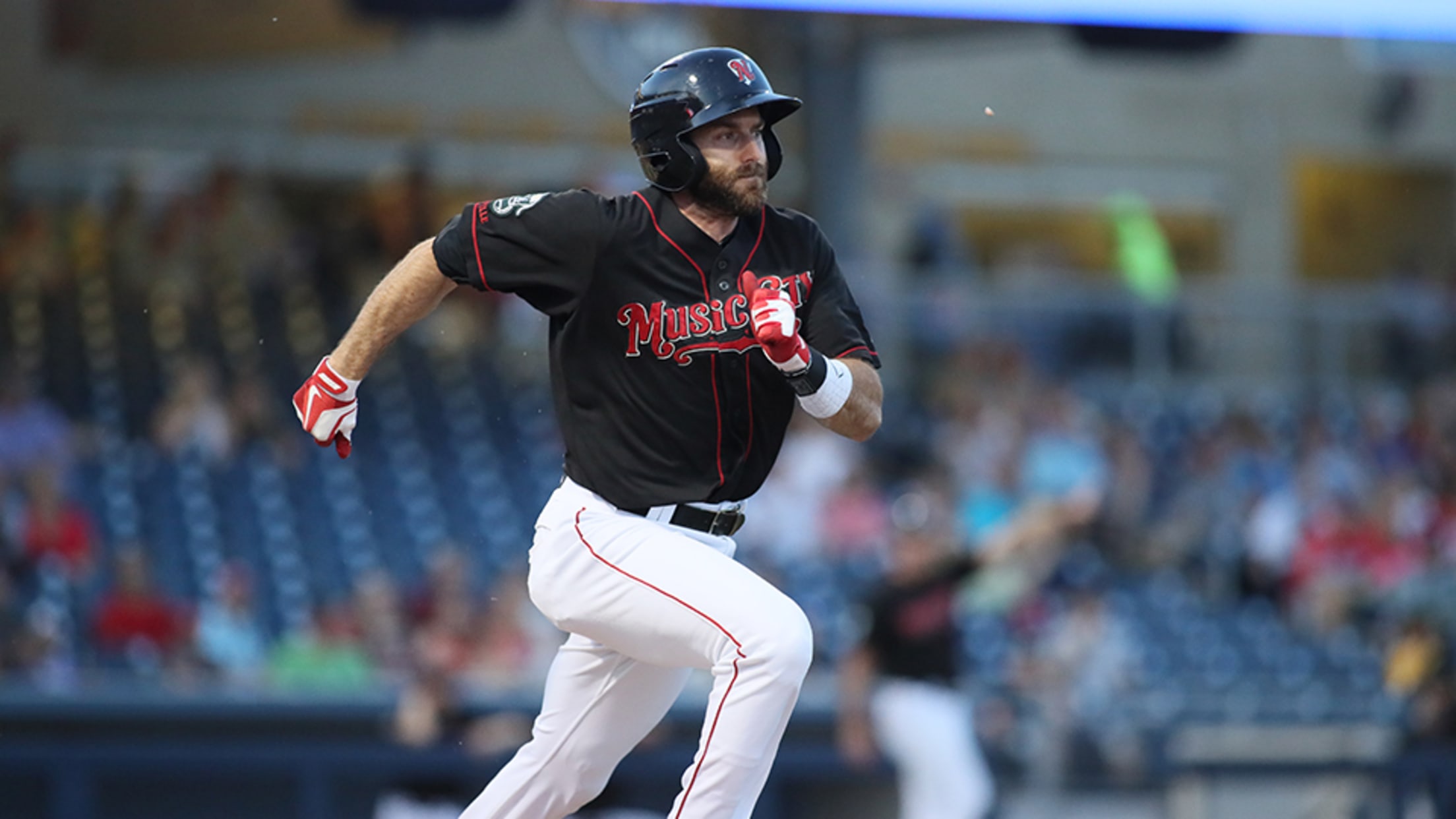 SALT LAKE CITY, Utah - The Nashville Sounds came from behind to topple the Salt Lake Bees 9-5 Sunday night at Smith's Ballpark. The win snapped a season-long four-game losing streak for the Sounds.Trailing 5-3 in the seventh, the Sounds used an unconventional play to take the lead. With two
Sounds Drop Slugfest in Salt Lake
Nashville's losing skid hits four with Game 2 loss to Bees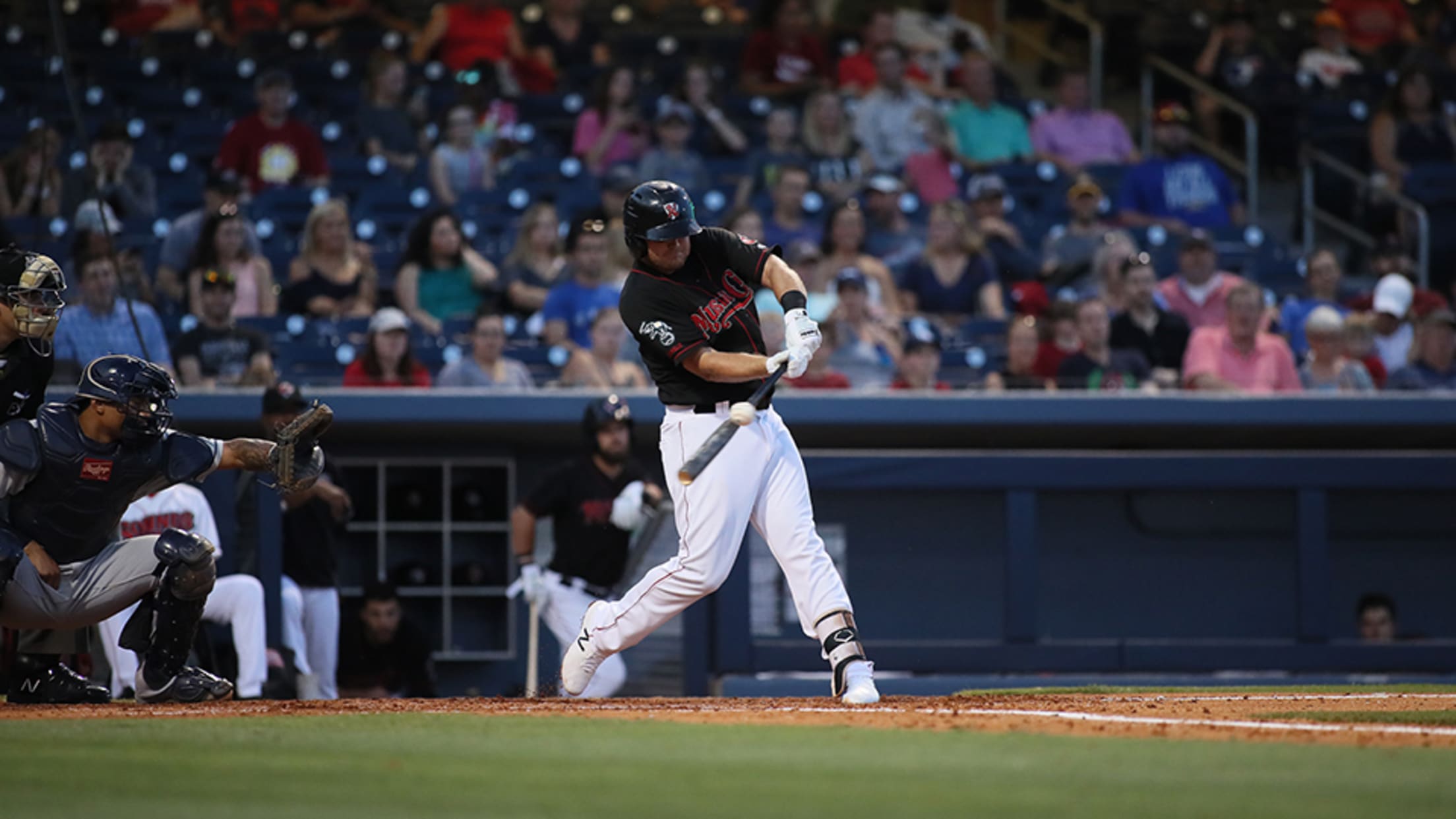 SALT LAKE CITY, Utah - The Nashville Sounds built an early 3-0 lead but saw their losing streak reach four games with an 11-6 loss to the Salt Lake Bees at Smith's Ballpark on Saturday night. All nine Sounds hitters reached base safely in the slugfest, but Salt Lake notched
Sounds' Rally Falls Short in Salt Lake
Nashville scores two in the 9th but ends game with bases loaded
SALT LAKE CITY, Utah - Ramón Laureano and Franklin Barreto each homered, but the Nashville Sounds never enjoyed a lead and saw a ninth-inning rally fall short in an 8-6 loss to the Salt Lake Bees at Smith's Ballpark on Friday night. The Sounds have dropped three consecutive games and
Sounds Stunned By 51s in 10 Innings
Laureano Scores All Three Runs for Nashville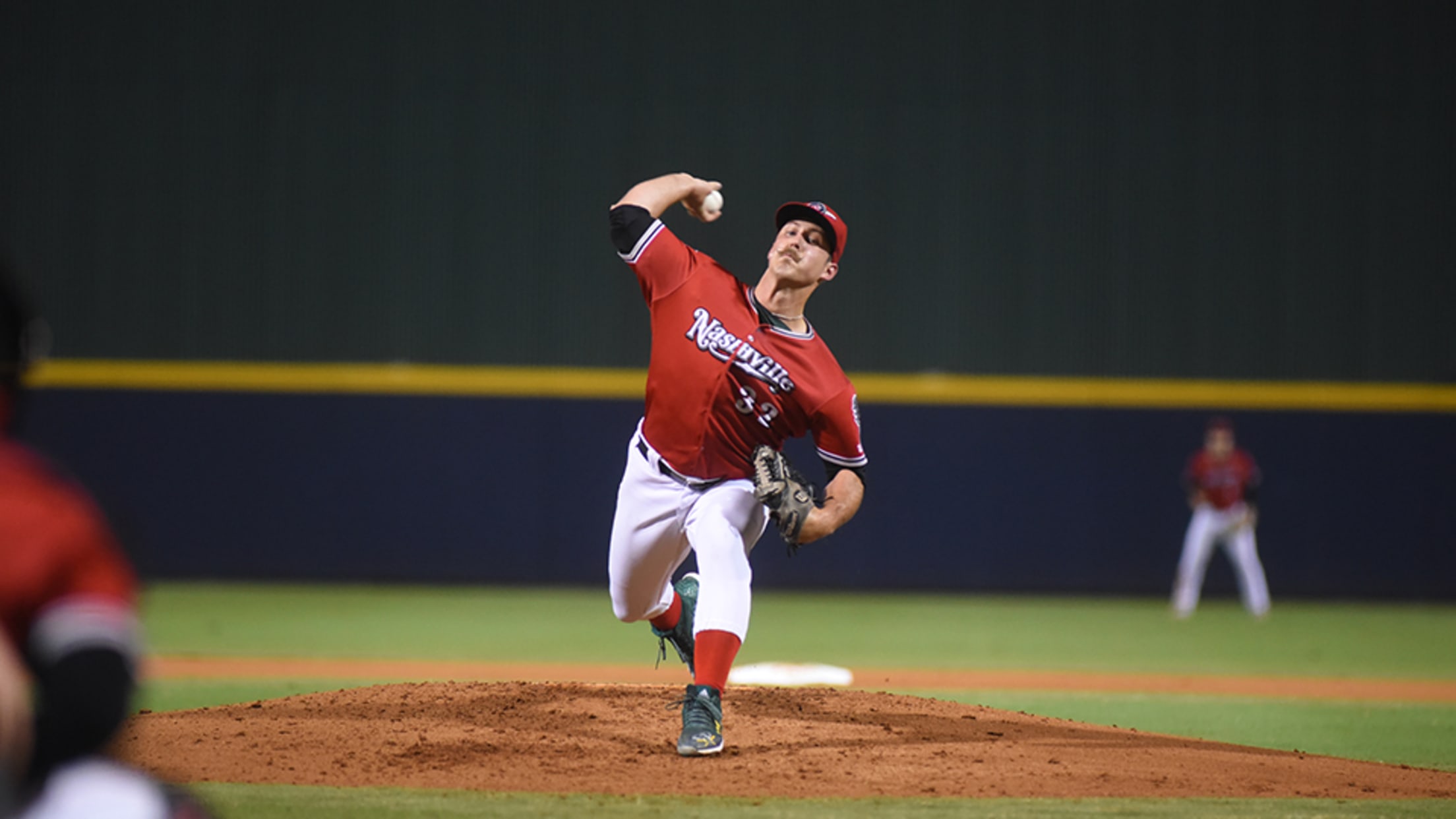 LAS VEGAS - The Las Vegas 51s came from behind to defeat the Nashville Sounds 6-3 in 10 innings Wednesday night at Cashman Field. Zach Borenstein's walk-off three-run home run in the 10th inning evened the three-game series.Two rarities occurred Wednesday night in Sin City. The game saw a pitcher's
Sounds Rout Las Vegas in Road Trip Opener
Jorge Mateo and Ramon Laureano each collect four hits to lead 15-hit attack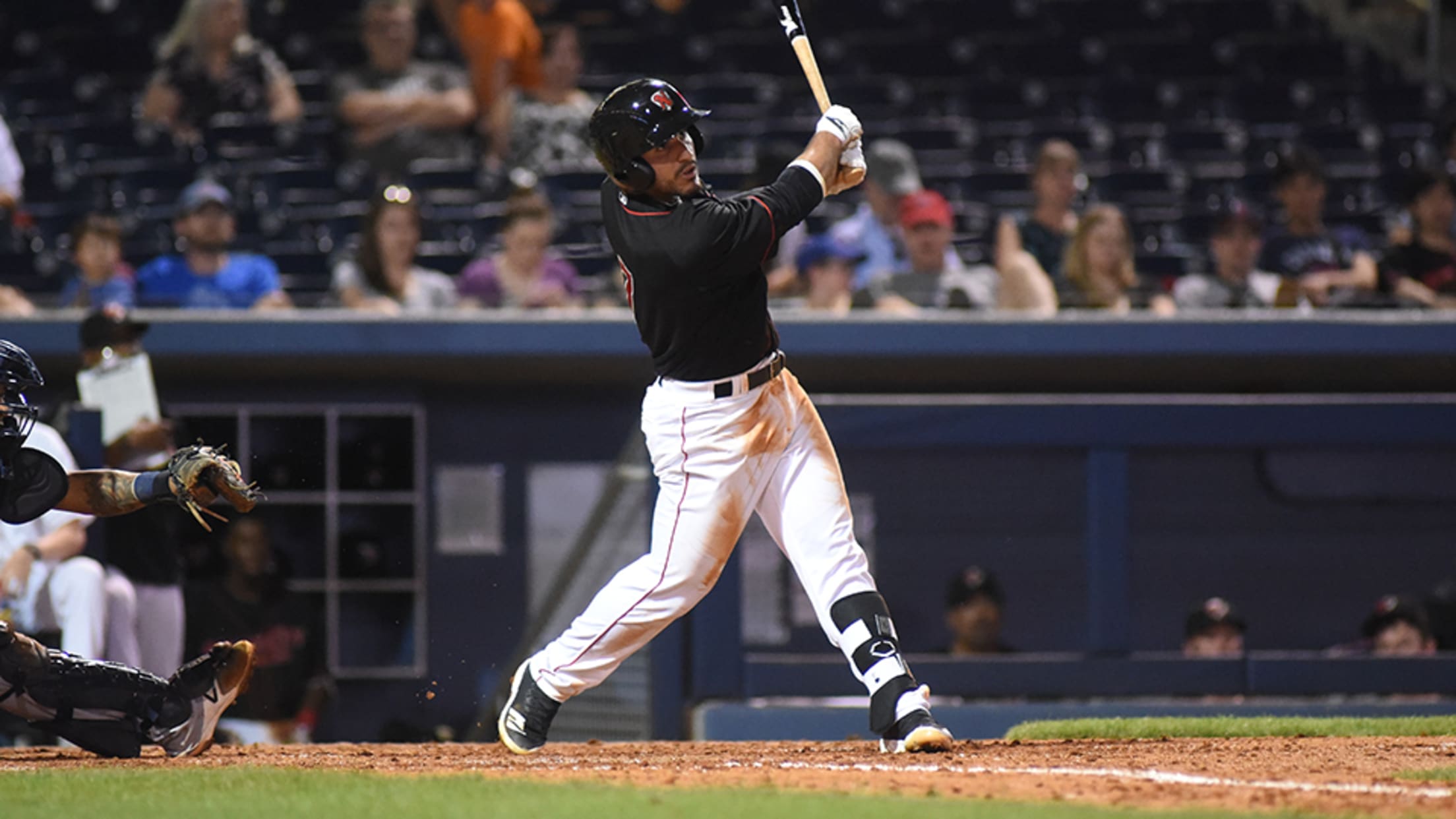 LAS VEGAS, Nevada - Jorge Mateo and Ramón Laureano each collected four hits and three RBIs on Tuesday night to lead the Nashville Sounds to an 11-4 victory over the Las Vegas 51s at Cashman Field in the opener of a seven-game road trip.Every Sounds hitter in the game reached
Sounds Drop Series Finale in Des Moines
James Naile Tosses Seven Innings in Quality Start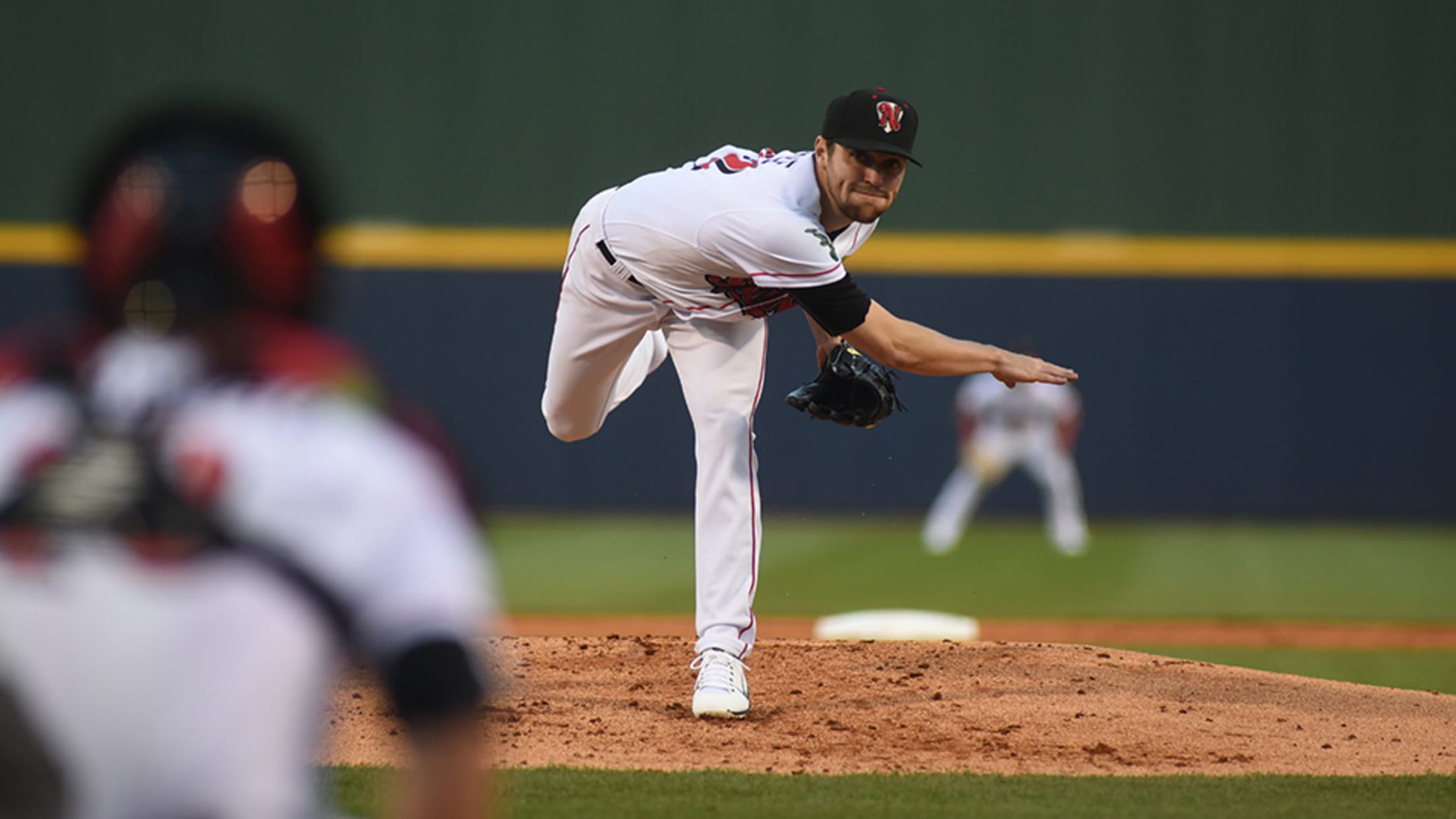 A strong start by James Naile wasn't enough for the Nashville Sounds in a 2-0 loss to the Iowa Cubs Sunday afternoon at Principal Park.  Naile tossed seven innings and limited the Cubs to two runs on just four hits. It was Naile's eighth quality start of the season, and
Sounds Let Late Lead Slip in Loss to Iowa
Laureano's homer in the 7th not enough as Nashville drops Game 4 in Des Moines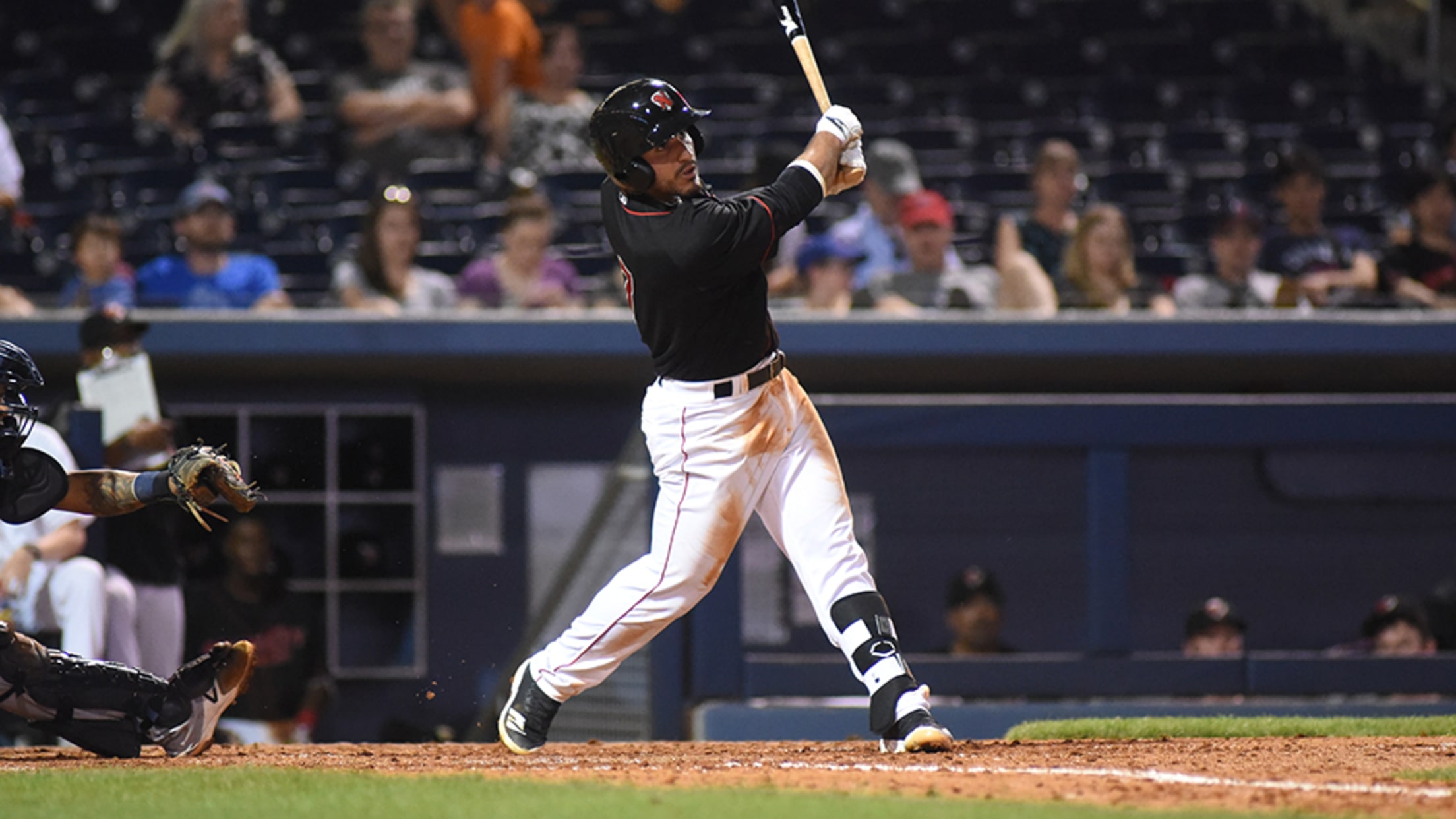 DES MOINES, Iowa - Ramón Laureano hit a tie-breaking homer in the seventh inning on Saturday night, but the Iowa Cubs answered with a two-run homer in the eighth and beat the Nashville Sounds 5-4 at Principal Park. The five-game series is even at two wins apiece, as the Sounds
Winning Streak Hits Five as Sounds Beat Cubs
Nashville Matches Longest Winning Streak of 2018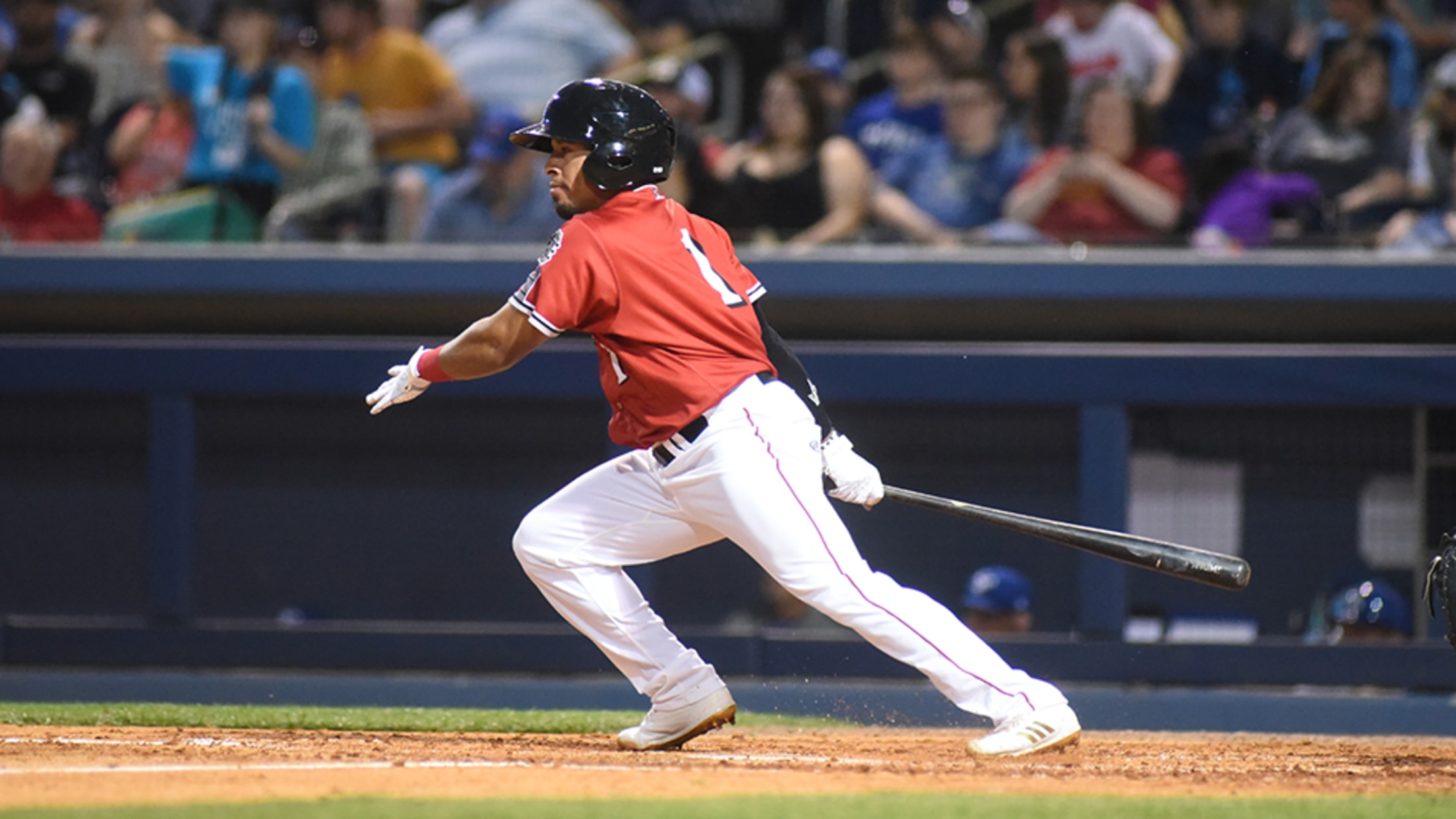 The Nashville Sounds pushed their winning streak to five games with an 8-3 win over the Iowa Cubs in game one of a doubleheader Friday afternoon at Principal Park.Ramón Laureano led the charge offensively with a 3-for-5 day at the plate as the Sounds collected six extra-base hits. Laureano sparked
Super Sounds Dispatch Villainous Cubs
Nashville Belts Three Home Runs in Victory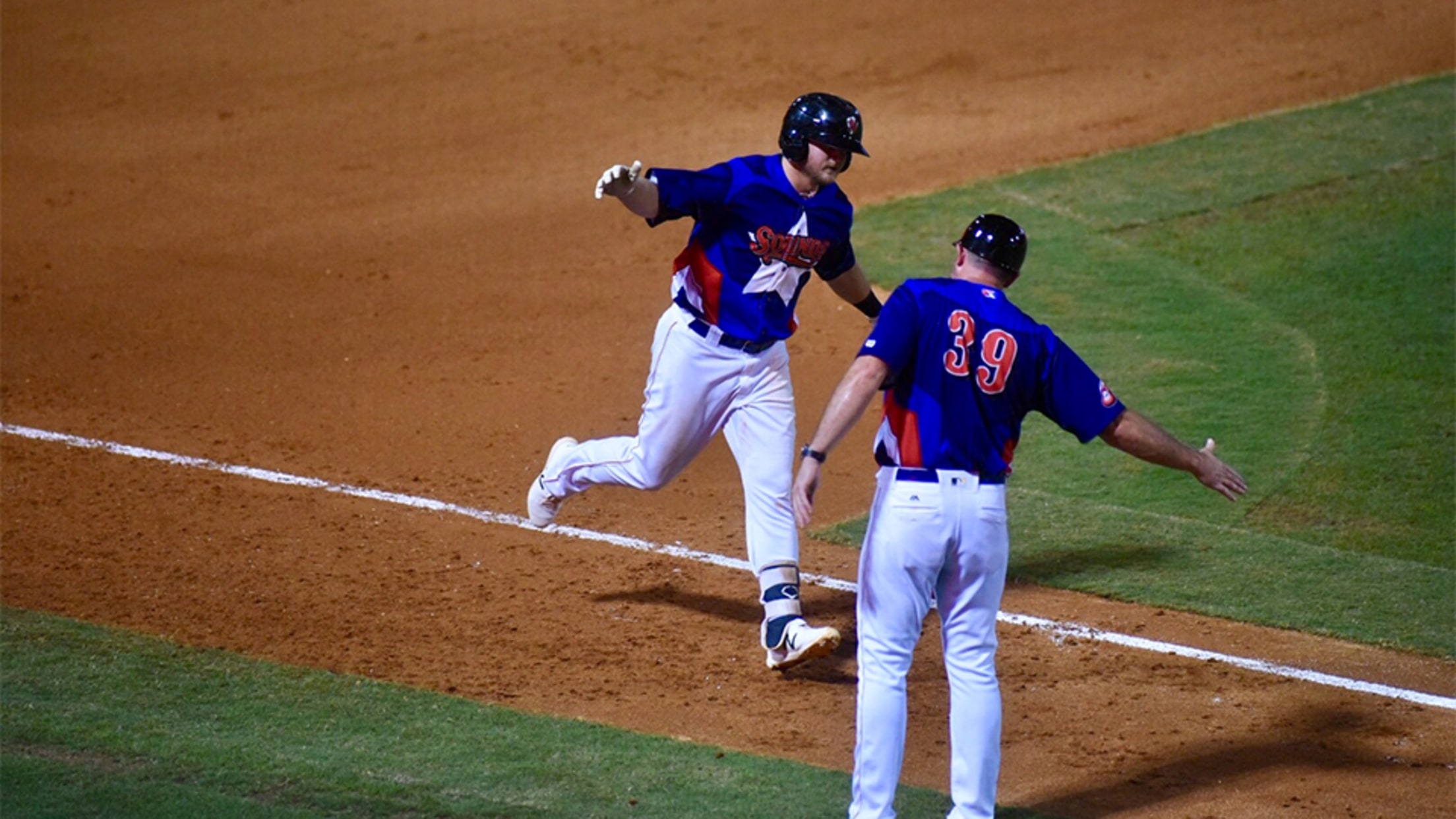 NASHVILLE - The Nashville Sounds powered their way to a 5-3 win over the Iowa Cubs Saturday night in front of a sellout crowd of 10,904 at First Tennessee Park.The Sounds jumped on Iowa's Jen-Ho Tseng early as Ramón Laureano launched a solo home run to lead off the game.
Sounds Fall in Front of Huge Crowd at First Tennessee Park
Three Errors Dooms Nashville in Series-Opening Loss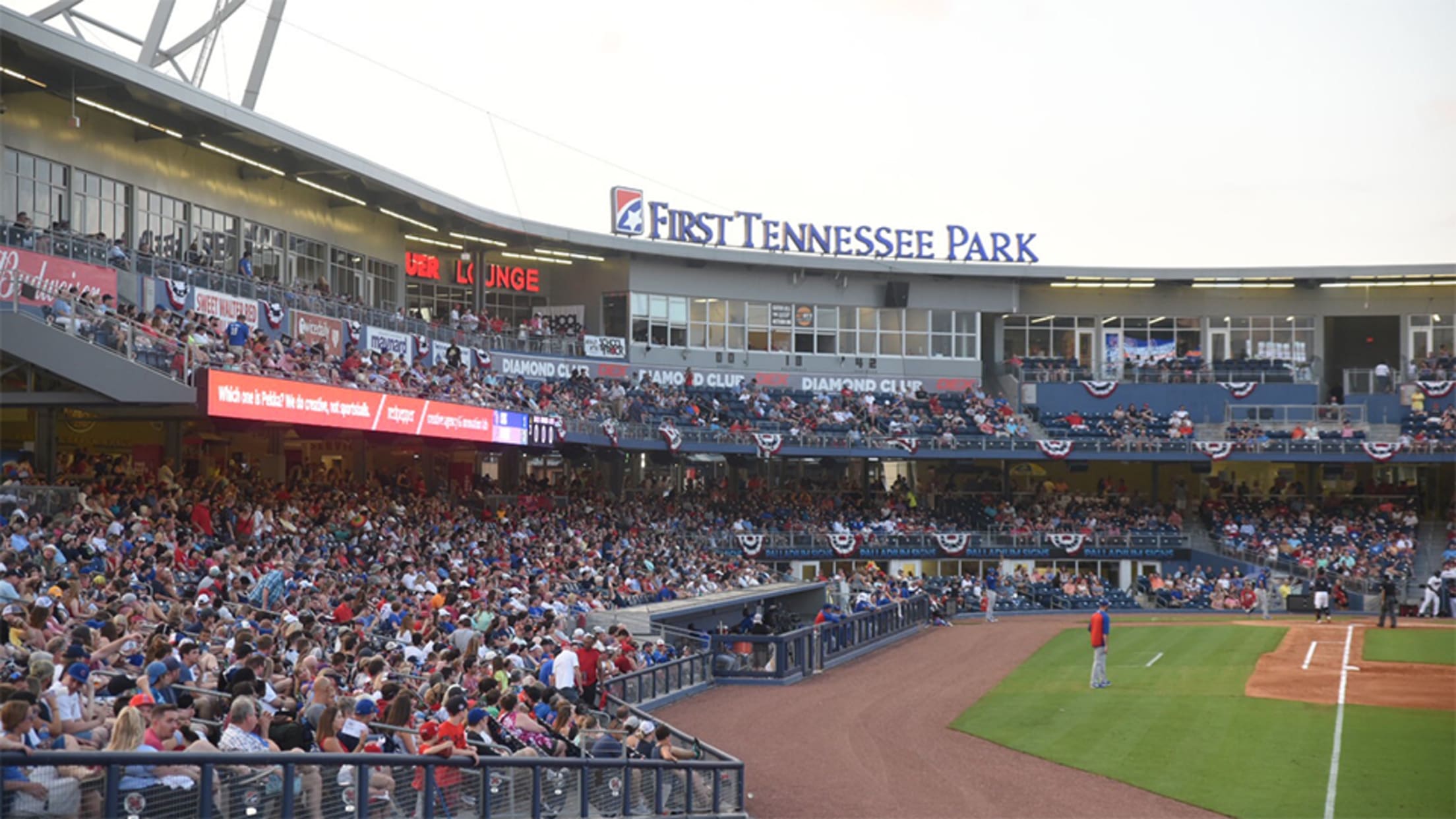 The Iowa Cubs spoiled the evening for 11,691 fans at First Tennessee Park by topping the Nashville Sounds, 6-2, Wednesday night. Three costly errors burned the Sounds as the third-largest crowd in ballpark history took in the game.Nashville scored first as Ramón Laureano provided early fireworks with a two-run home
Storm Chasers Sweep Sounds in Doubleheader
Nick Martini Extends On-Base Streak to 62 Games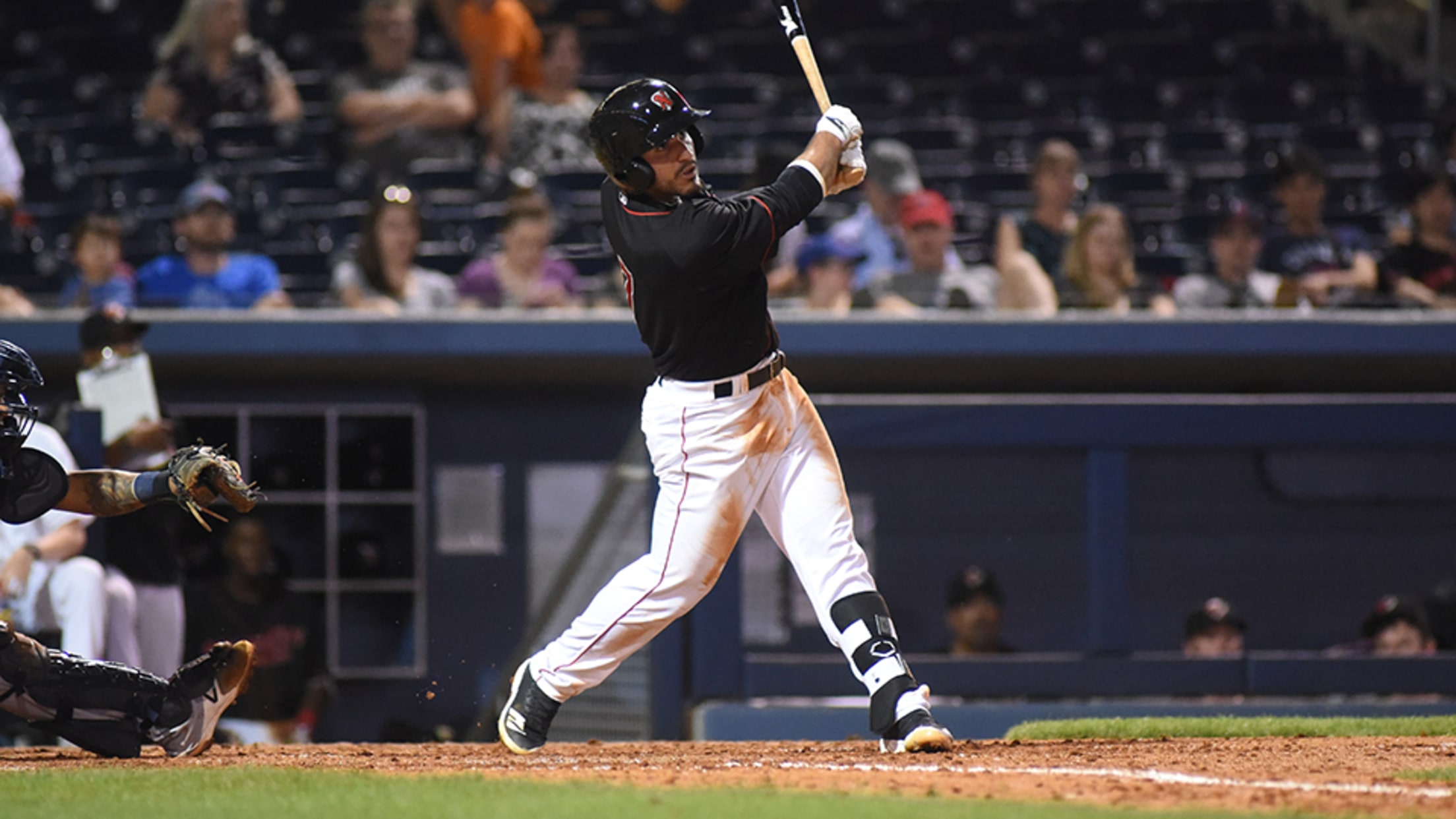 The Omaha Storm Chasers swept the Nashville Sounds in a doubleheader at Werner Park Monday night. The bats went quiet as Nashville was shut out in game one, 7-0, before dropping game two, 6-3.Omaha starter Jake Kalish was the story of game one as the left-hander blanked the Sounds in
Honky Tonks Even Series With Comeback Win
Battle for The Boot Series Even at Three Games Each
The Nashville Honky Tonks scored four runs in the seventh inning on their way to a 7-4 win over the Round Rock Dance Halls in front of 9,477 fans at First Tennessee Park Thursday night. The win evened the nine-game Battle for the Boot series at three games apiece.Trailing 4-1
Martini's Blast Leads Sounds to Comeback Win
Fran Riordan Notches His 900th Career Managerial Win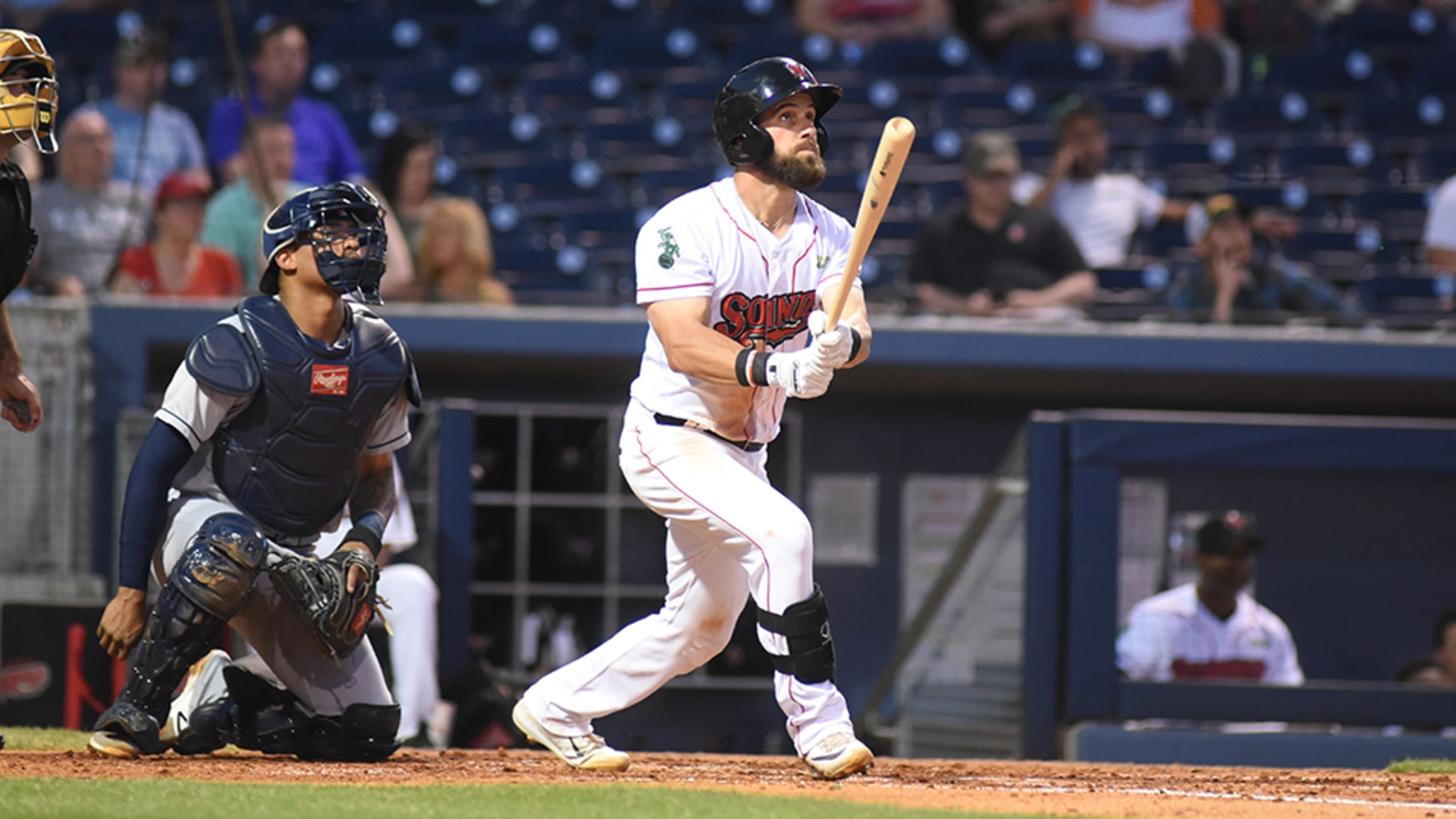 Nick Martini drilled a three-run homer in the top of the eighth inning to lead the Nashville Sounds to a come-from-behind 7-5 win over the El Paso Chihuahuas Thursday night at Southwest University Park.Things looked bleak for the Sounds who trailed 5-1 entering the seventh inning. Two-out magic was the
Prospect Roundup: Games of June 13
Royals' Lopez collects four hits; Cards' Hudson tosses another gem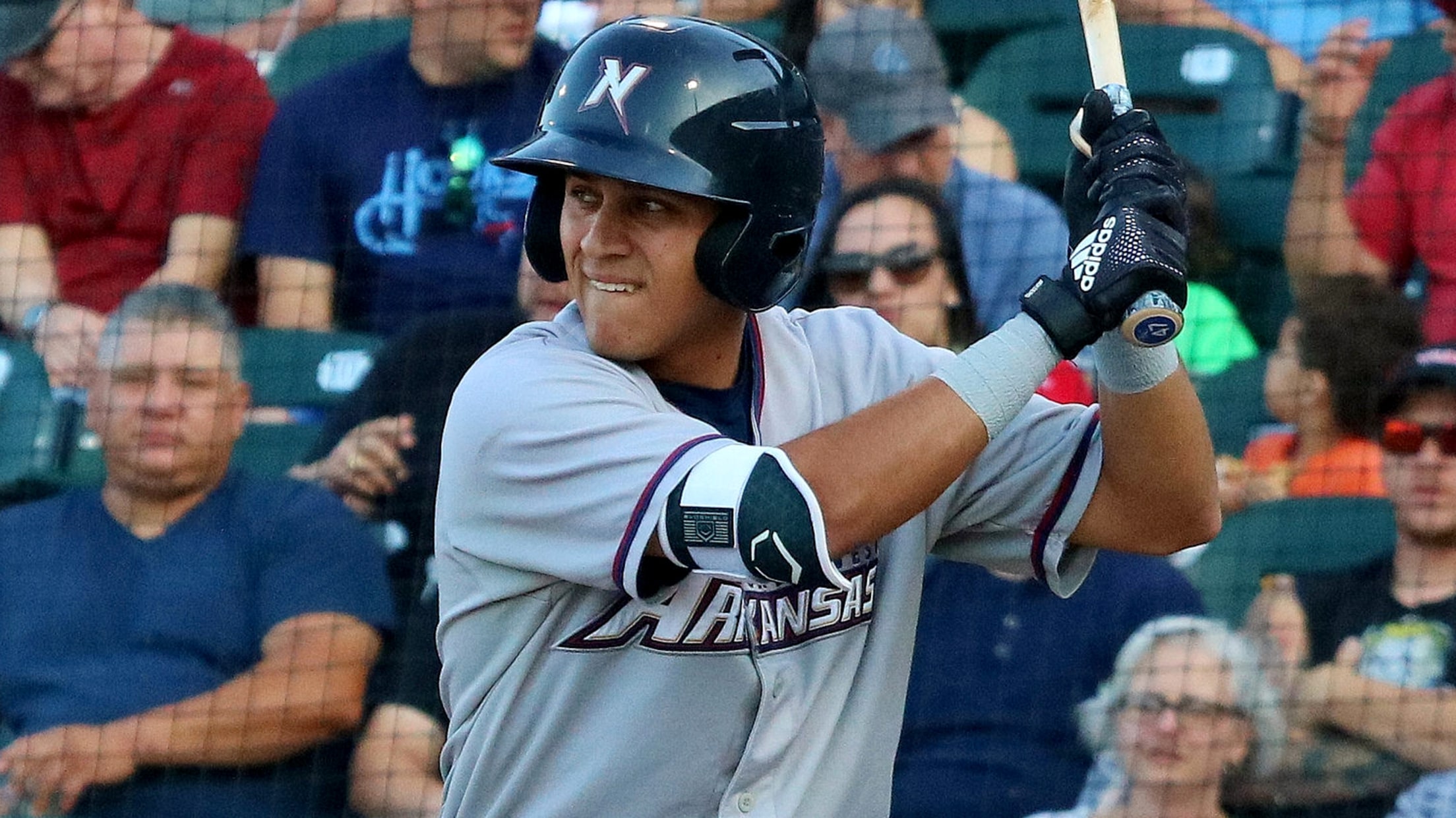 Theme of the dayPiling it on:Randy César picks up hits. Taylor Widener racks up strikeouts. Tyler O'Neill hits homers. Those have been the themes for each of those players in 2018, which they reiterated Wednesday. Cesar extended his hitting streak to a Minors-best 35 games for Double-A Corpus Christi. Widener
Late-Game Troubles Doom Sounds Again
4-0 Lead Not Enough as Nashville Drops Game One of Road Trip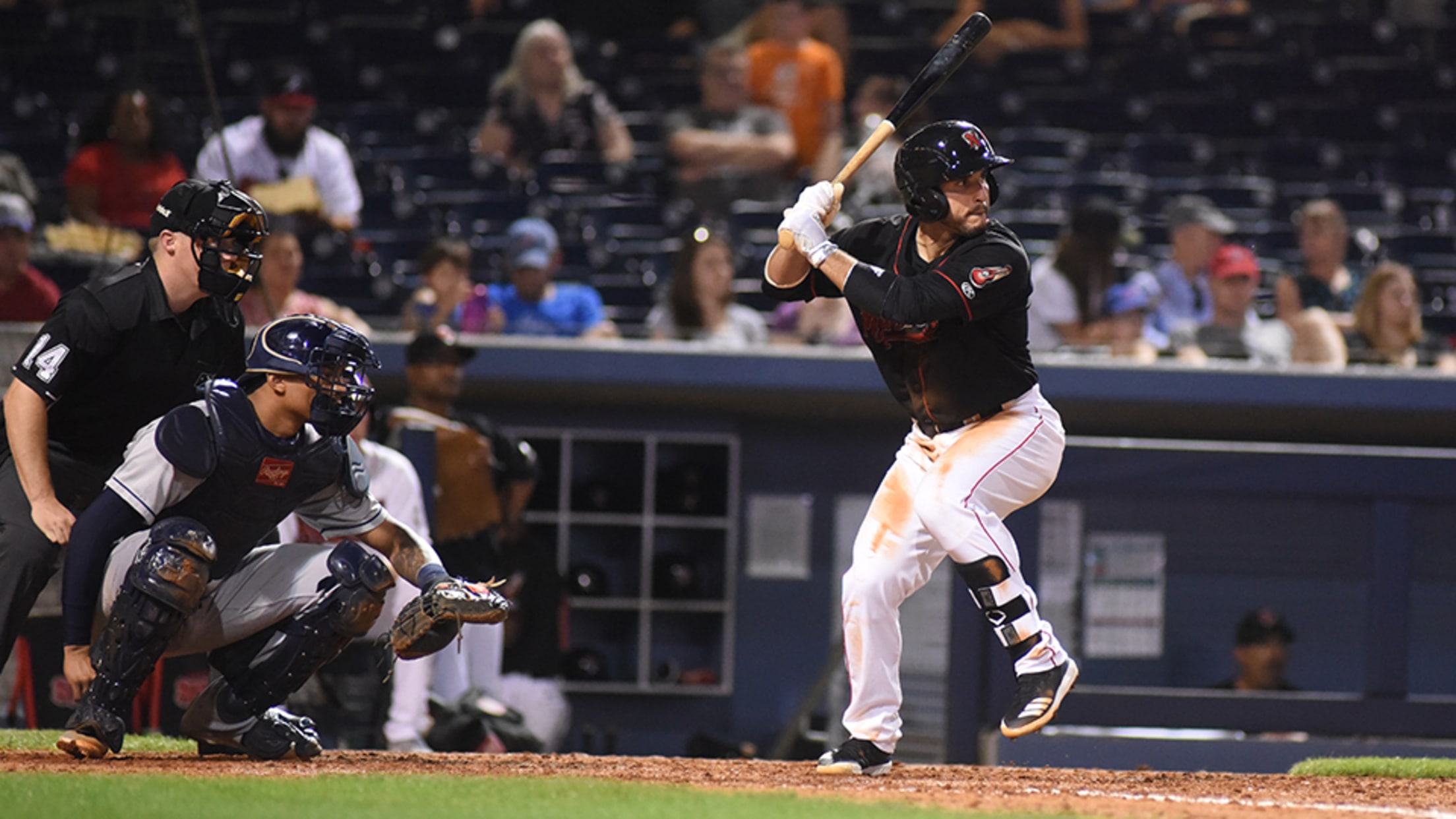 For the third consecutive game, the Nashville Sounds failed to protect an early lead and eventually dropped the series opener to the El Paso Chihuahuas, 7-6, Wednesday night at Southwest University Park.Nashville had a 4-0 lead before El Paso evened the game at 4-4 and eventually took a 6-4 lead.
Honky Tonks Come Up Short Again In Round Rock
Laureano and Smolinski homer again but Nashville loses another 6-5 contest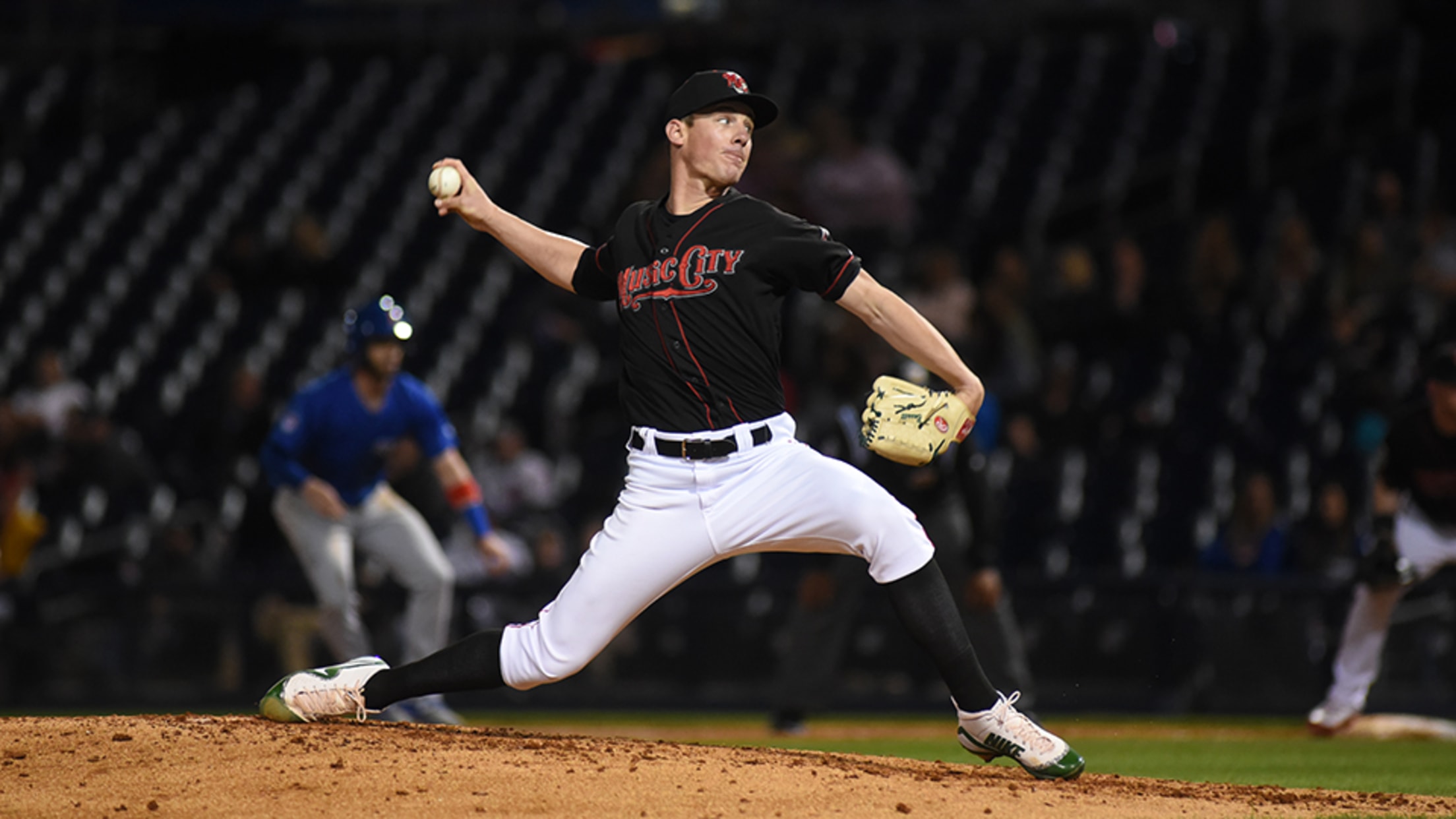 For the second night in a row, the Nashville Honky Tonks got home runs from Ramón Laureano and Jake Smolinski and rallied late, only to fall 6-5 against the Round Rock Dance Halls on Saturday night at Dell Diamond. The Honky Tonks have lost three of the first four in
Honky Tonks Rally Falls Short in Round Rock
Home Runs by Laureano and Smolinski not enough for Nashville against Dance Halls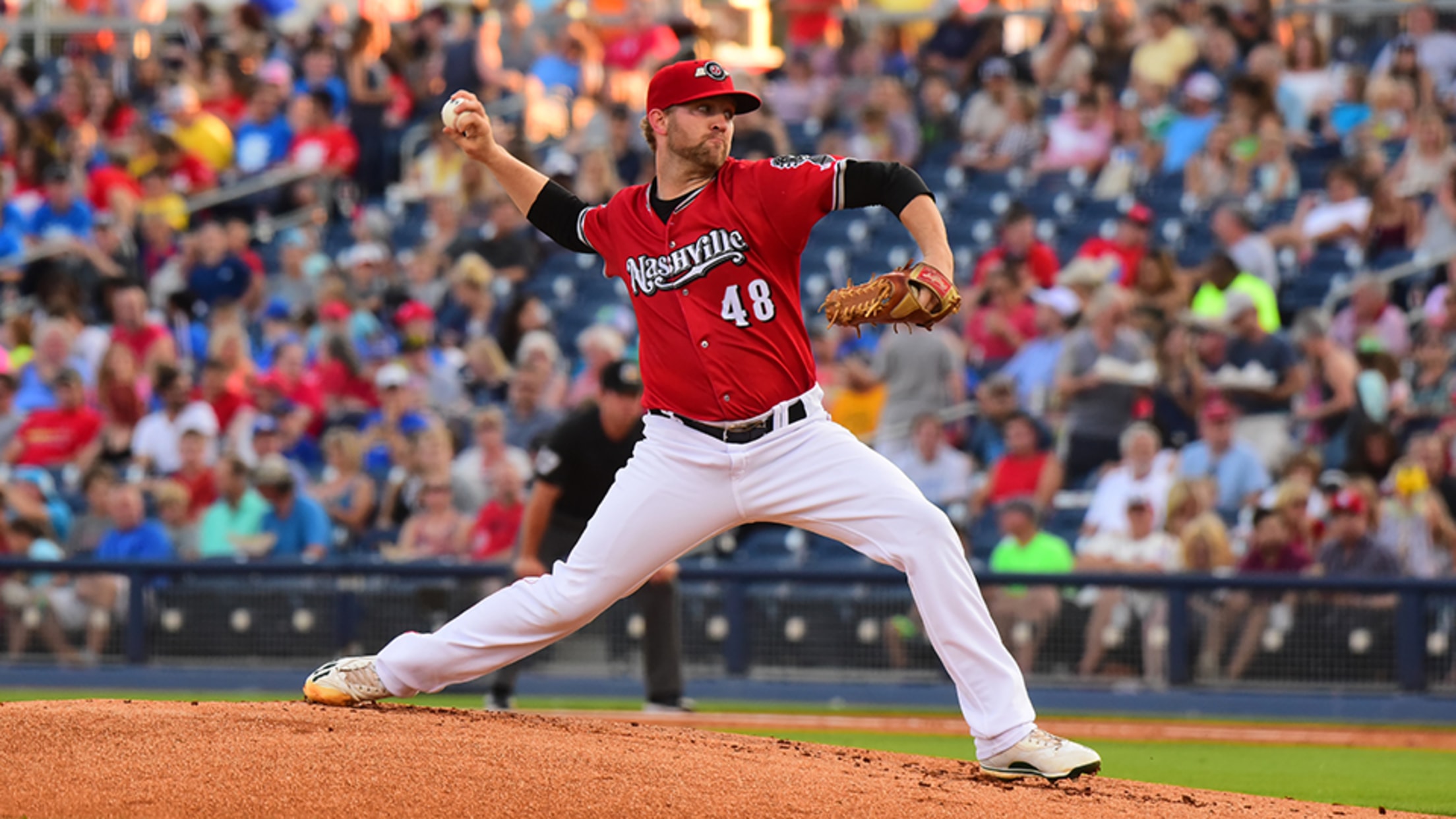 The Nashville Honky Tonks let two different leads slip away and then had a late rally fall short, losing 6-5 to the Round Rock Dance Halls in Game 3 of a five-game series on Friday night at Dell Diamond. The Honky Tonks now trail two games to one in the
Laureano Leads Sounds to Win in Triple-A Debut
Right Fielder Belts Solo Homer as Sounds Start Homestand With Win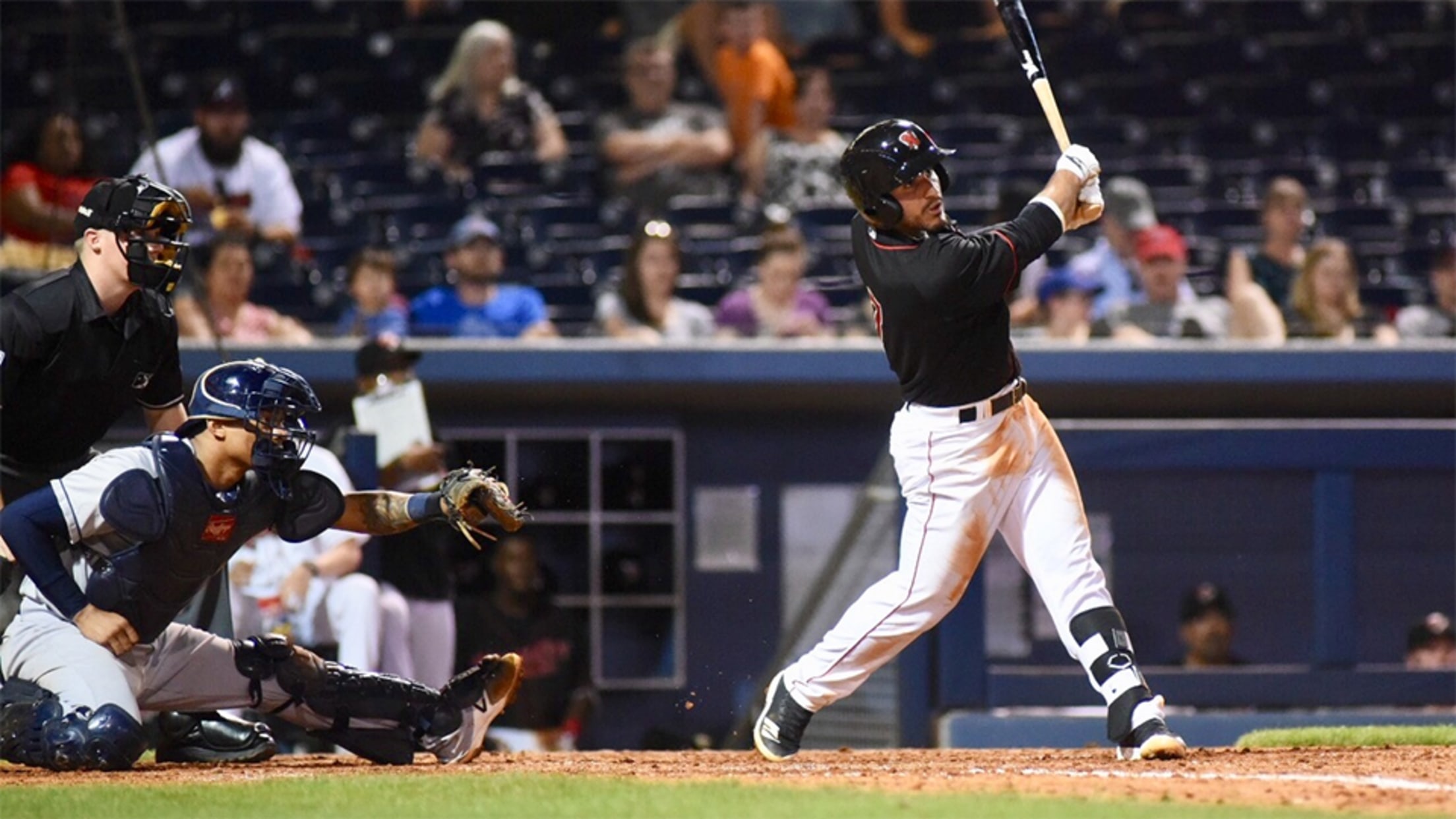 Ramón Laureano put together a perfect night at the plate to lead the Nashville Sounds to a 5-4 win over the Colorado Springs Sky Sox in front of 6,321 fans at First Tennessee Park Monday night.The right fielder began the season on the disabled list after suffering an injury in
Athletics acquire Laureano from Astros
After strong second half, outfielder dealt for right-hander Bailey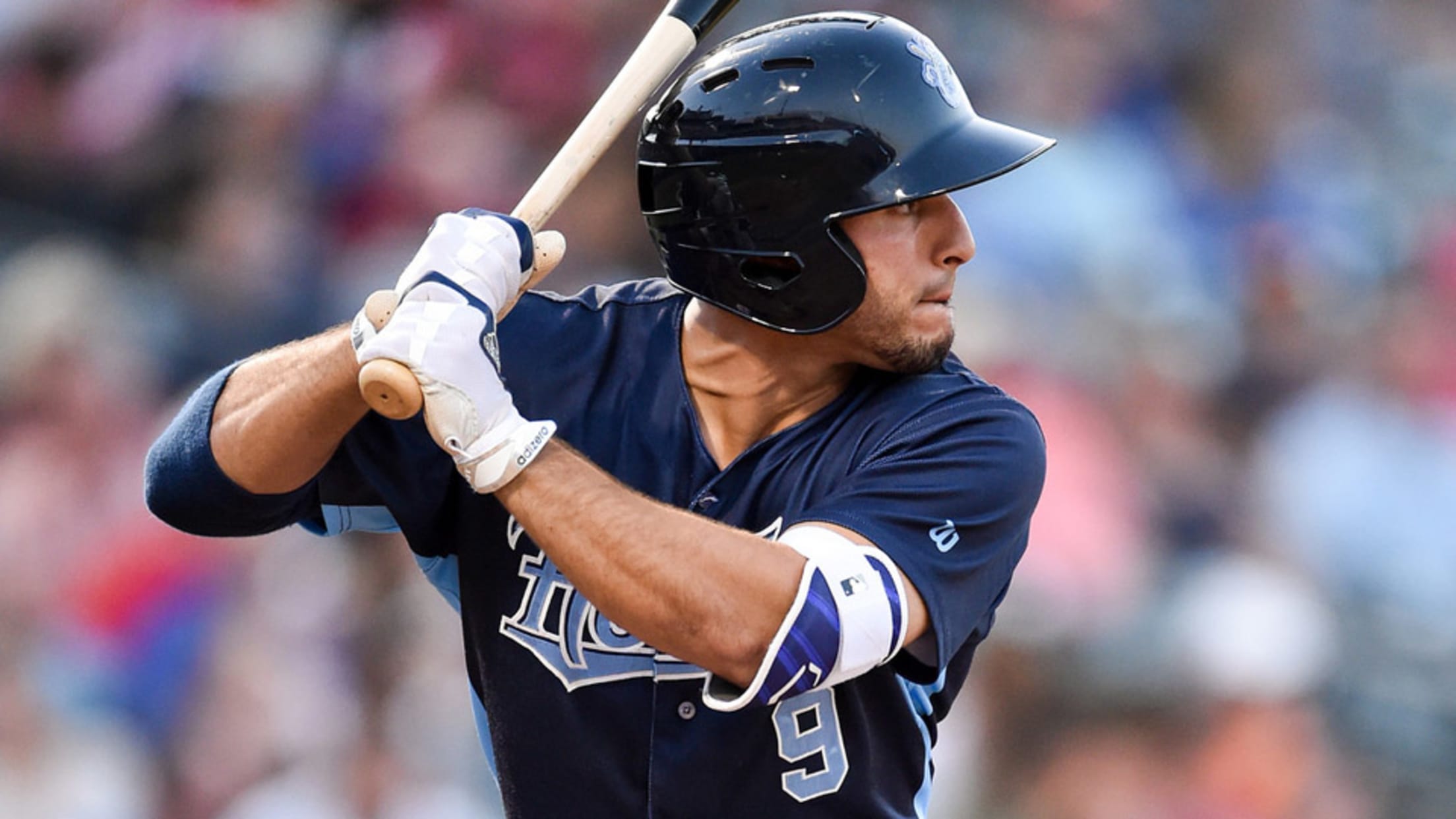 After an up-and-down season at the plate, Ramón Laureano is getting a fresh start.The A's acquired the outfielder from the Astros in exchange for right-handed pitching prospect Brandon Bailey on Monday.
Laureano Defensive Player of the Year
Matched Club Record with 16 Outfield Assists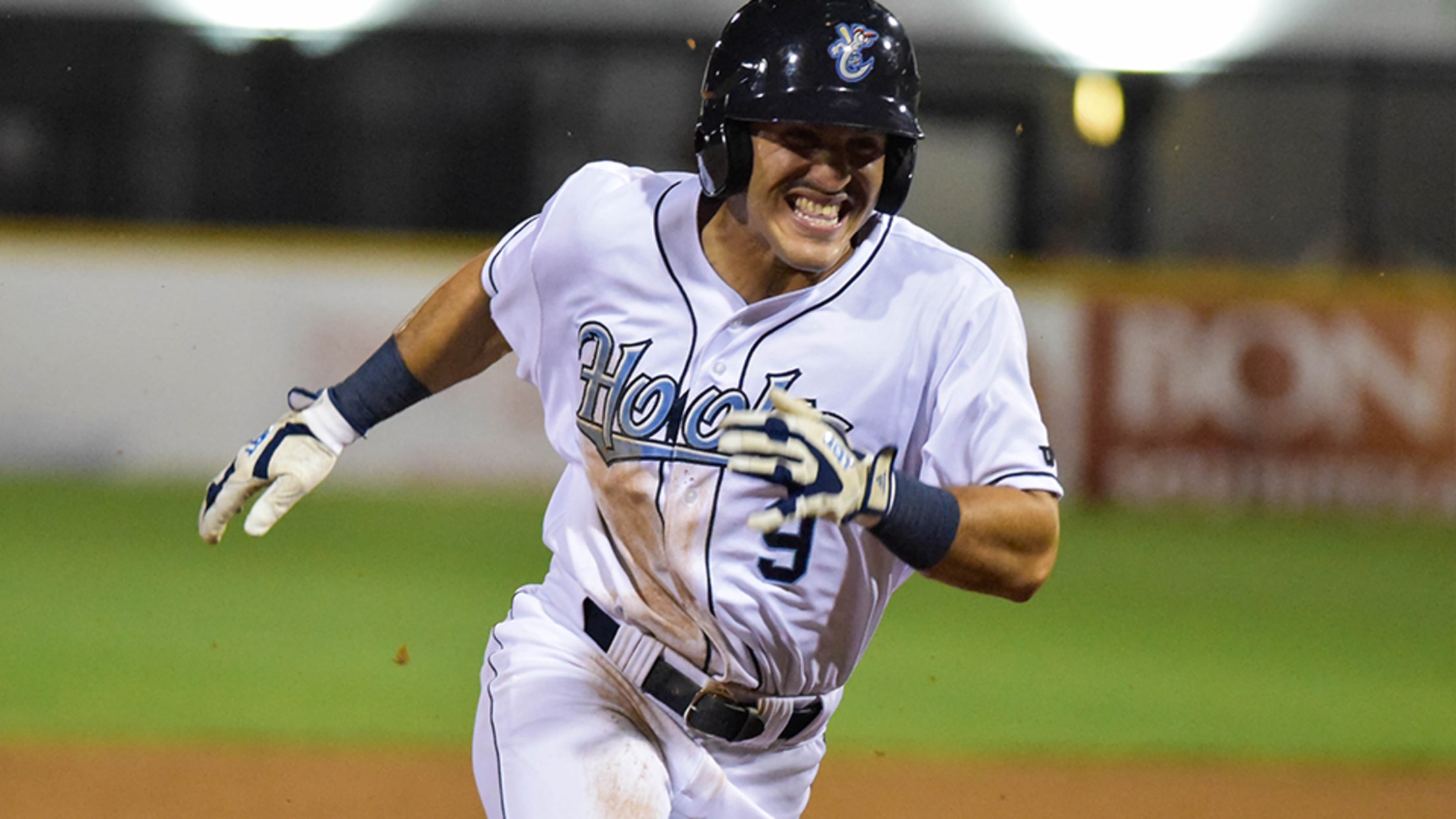 CORPUS CHRISTI - Hooks right fielder Ramón Laureano has been named the team's 2017 Defensive Player of the Year.Laureano was presented the Allstate Good Hands Award by team president Ken Schrom before Sunday's doubleheader sweep of the San Antonio Missions."Ramon had a remarkable season defensively," Schrom said. "Playing right field
Prospect Roundup: Games of Aug. 23
Meadows returns again with solid showing; Laureano homers twice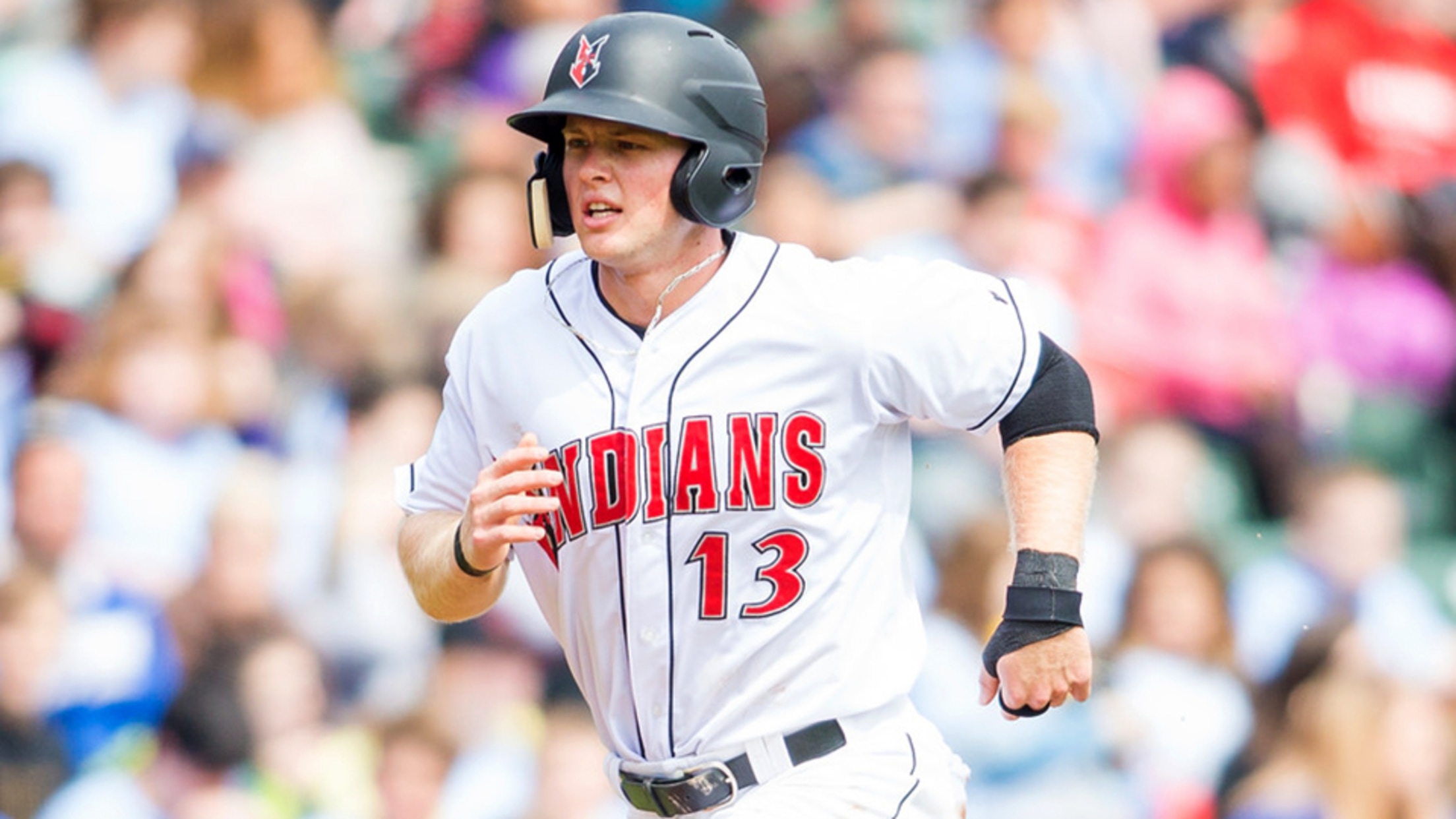 Pirates OF Austin Meadows, Triple-A Indianapolis: 3-for-5, 2 2B, RBI, 2 R, K -- The Pirates' top prospect showed important signs of life Wednesday with one of his better offensive performances of the year. Meadows missed almost two months of action with Indianapolis after a hamstring injury put him on
Sneed Sends Hooks to Victory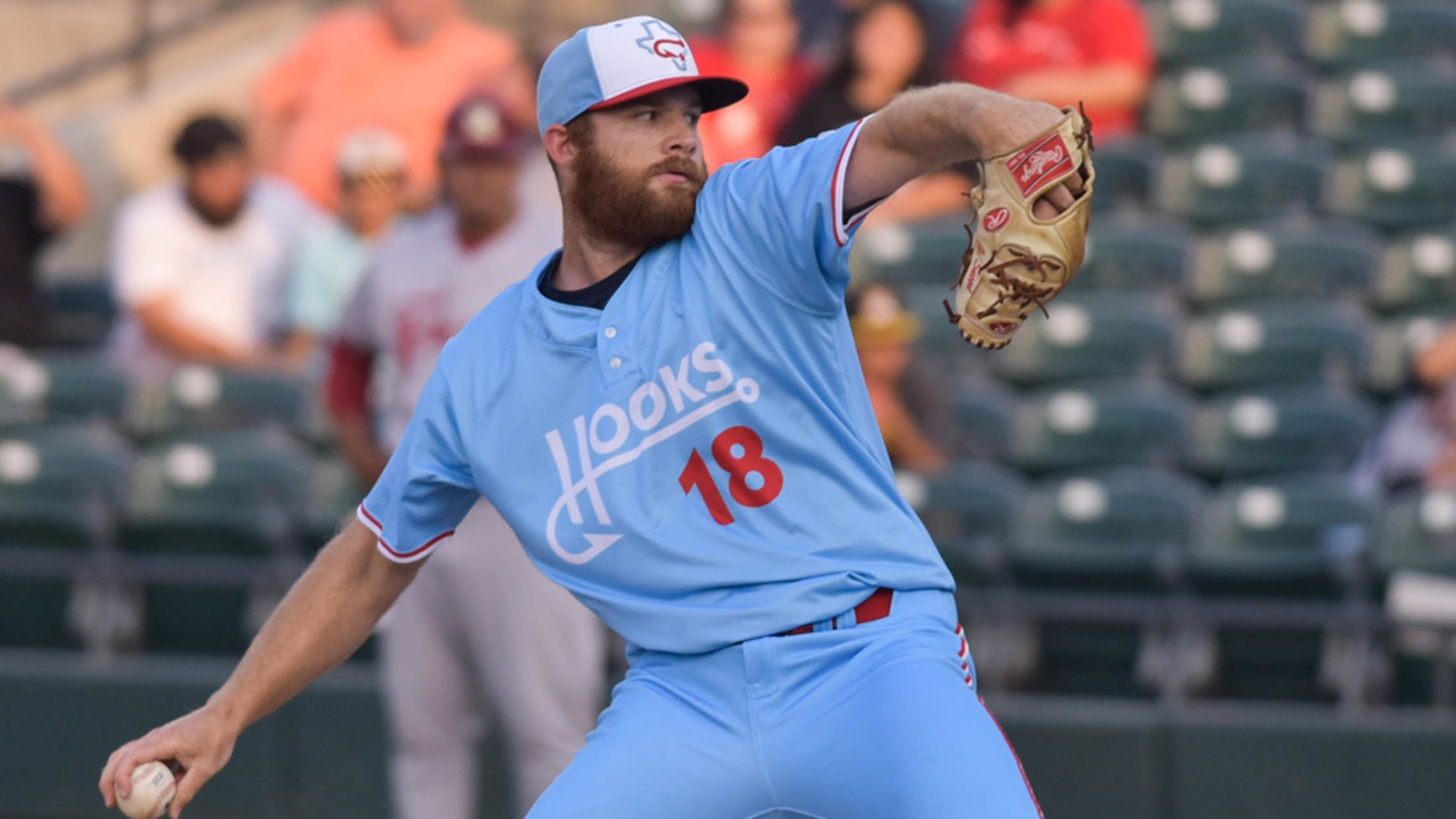 FRISCO - Cy Sneed spun seven shutout innings Thursday night as Corpus Christi picked up a 4-1 triumph over the RoughRiders in the series opener at Dr Pepper Ballpark.The Hooks (19-21, 53-57), who halted their four-game losing streak, now stand 17-8 vs. Frisco (16-25, 47-64) this season. Sneed scattered six