2019 Isotopes Players' Choice Awards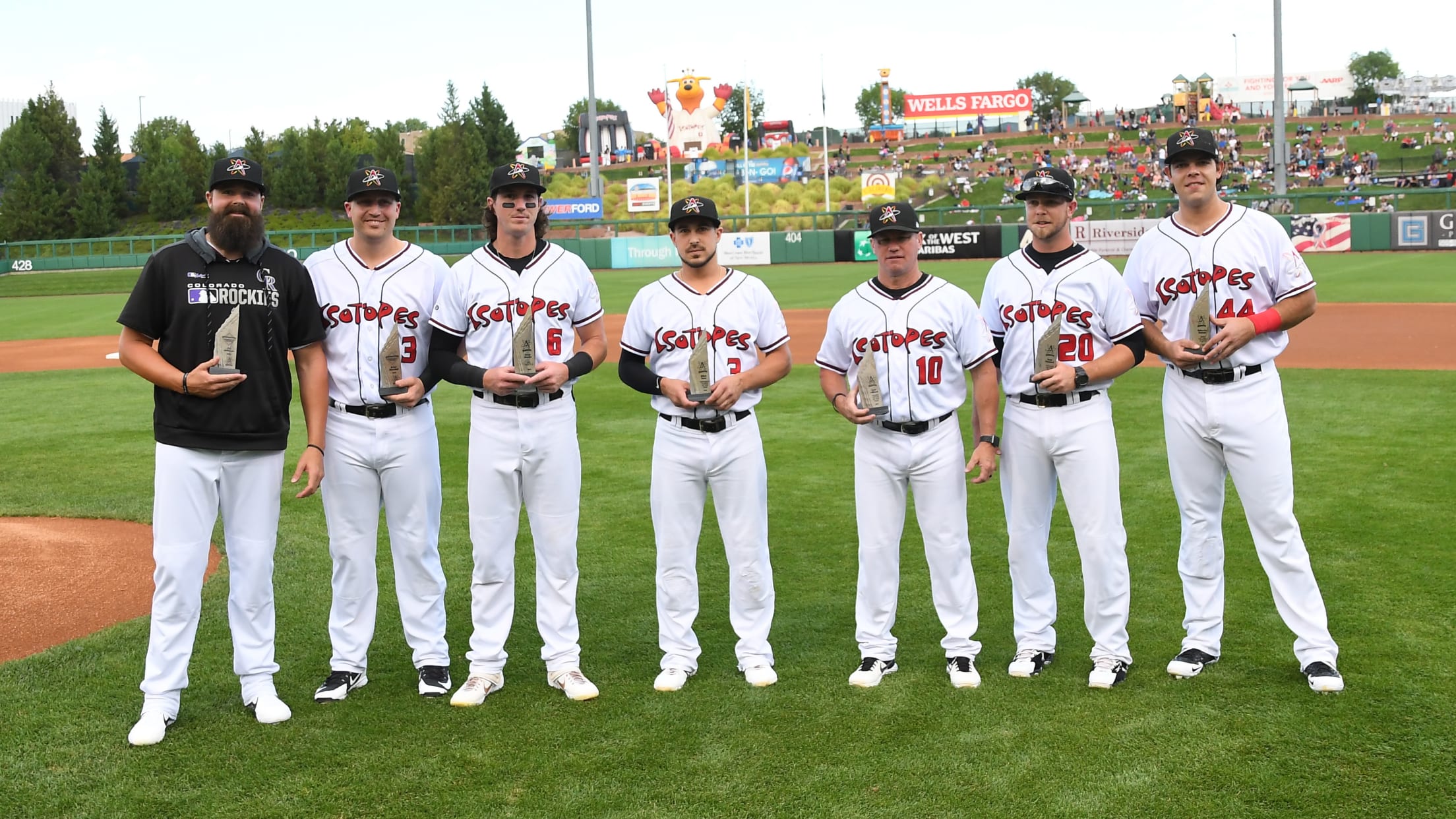 JENNIFER RIORDAN COMMUNITY AWARD:  In April of 2018, tragedy befell Albuquerque when an accident aboard a Southwest Airlines flight took the life of Jennifer Riordan. Jennifer was a fixture in the Albuquerque community and was a long-time supporter of the Isotopes, both as a corporate partner and as a mother of
Isotopes First Baseman Roberto Ramos Added to PCL All-Star Roster, Home Run Derby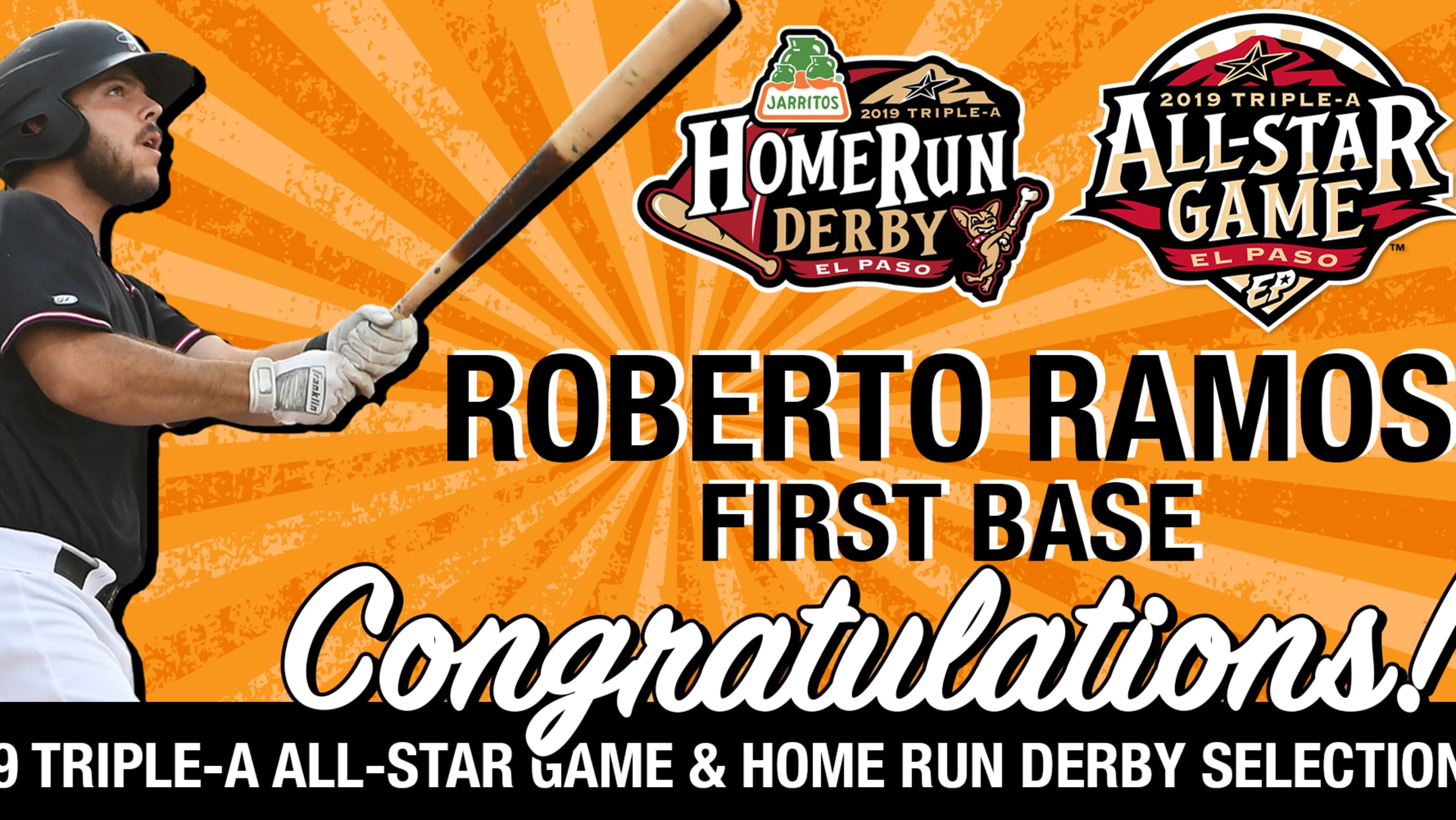 Albuquerque Isotopes first baseman Roberto Ramos has been added to the Pacific Coast League roster for the 2019 RMHC Triple-A All-Star game. Additionally, Ramos will replace Reno's Kevin Cron in the Jarritos Home Run Derby. 
Prospect Roundup: Games of June 24
Barons' Rutherford racks up four hits; Indians' Keller dominates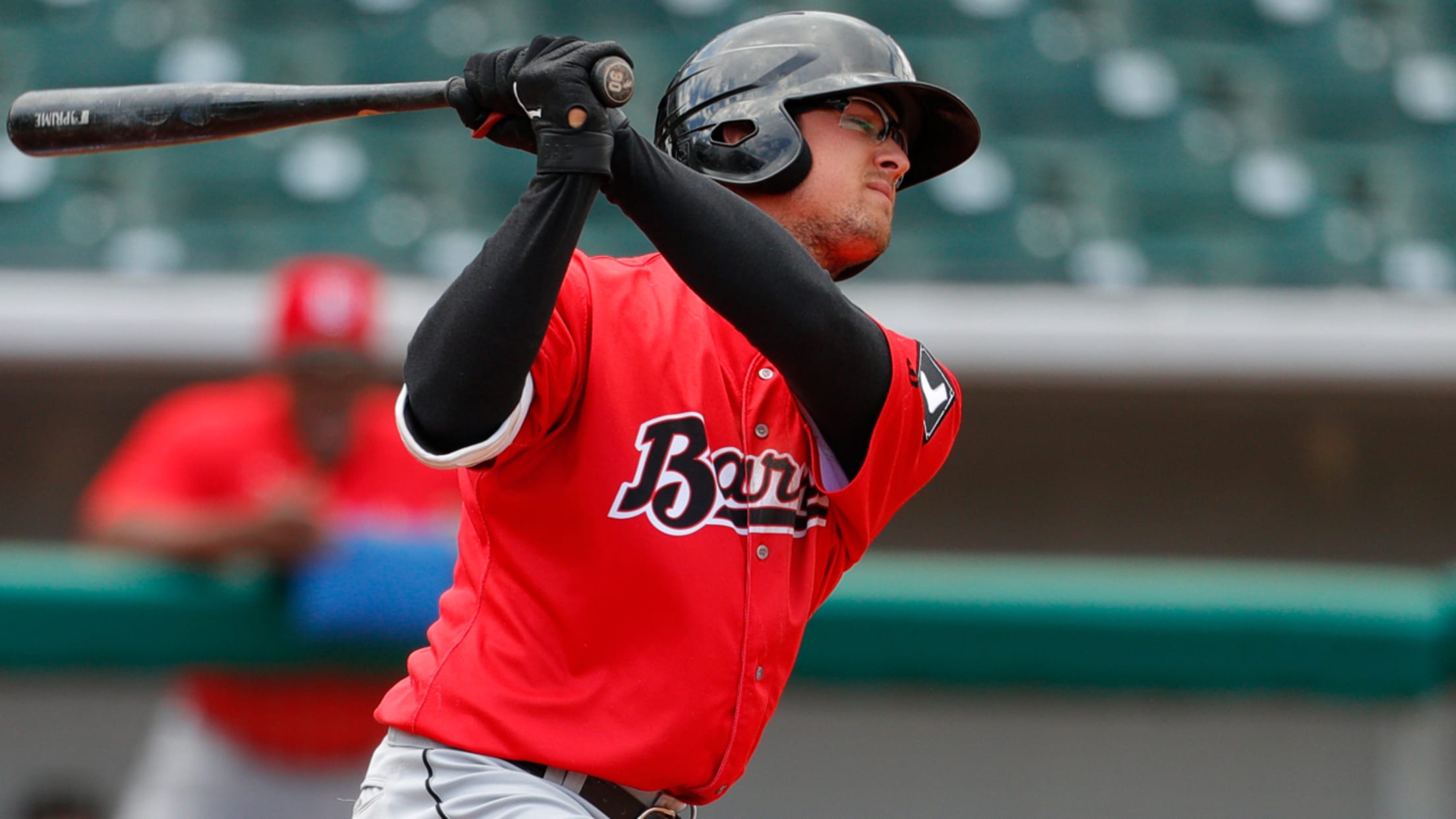 White Sox OF Blake Rutherford, Double-A Birmingham: 4-for-5, 2 RBIs -- Chicago's No. 8 prospect posted a season high in hits with his first four-hit game since April 19, 2018 for Class A Advanced Winston-Salem as Birmingham edged Chattanooga, 7-5. Rutherford singled to right field in the second inning, left
Isotopes Close Out Series in Reno with 10-4 Win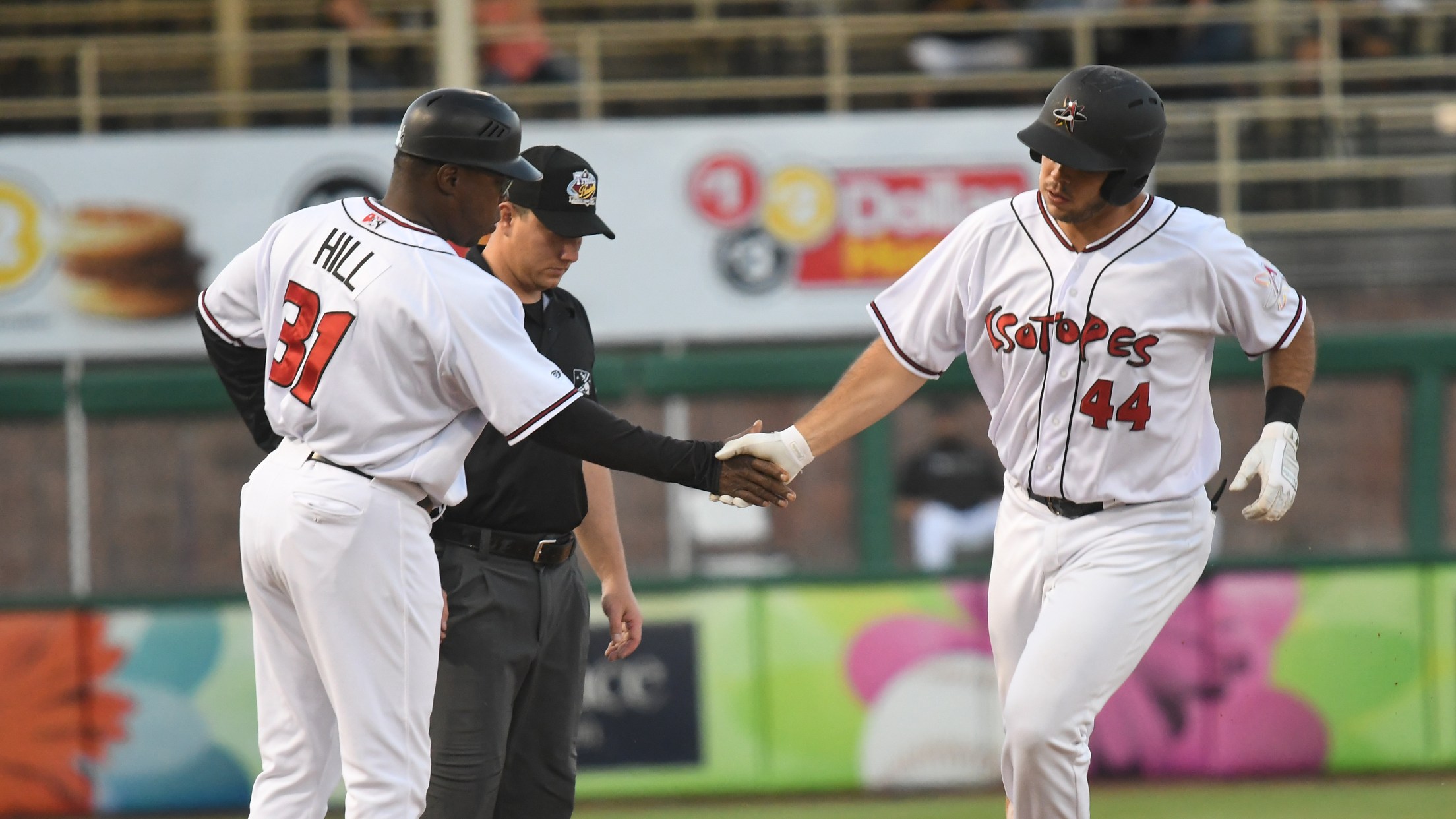 Isotopes 10 (33-44), Aces 4 (32-44) - Greater Nevada Field - Reno, Nev. AT THE DISH: Roberto Ramos put the game away in the sixth inning with his second grand slam of the season. Ramos now has 17 home runs and 62 RBI this year … Dom Nuñez finished the day
Nunez's Three-Homer Game Ignites Isotopes to Historic 23-2 Win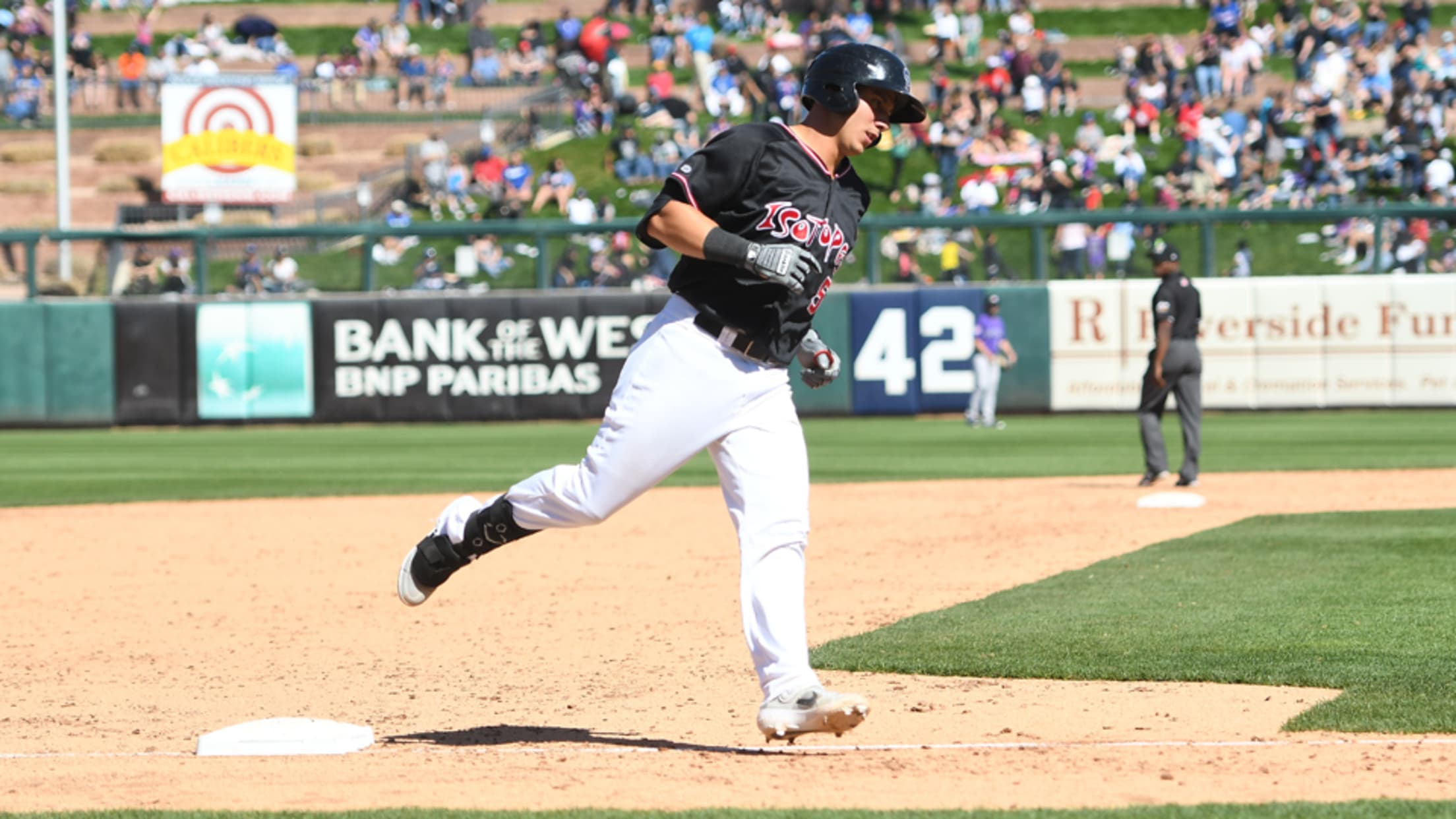 Isotopes 23 (11-7), Rainiers 2 (6-12) - Isotopes Park - Albuquerque, N.M. AT THE DISH: The Isotopes tied their single-game record for runs scored with 23. The only other time they scored 23 was on July 30, 2009 vs. Oklahoma City (23-6) … Dom Nuñez became the first Isotope since Prentice
Nunez hits three homers in Isotopes romp
Rockies prospect plates six; Ramos ties record with eight RBIs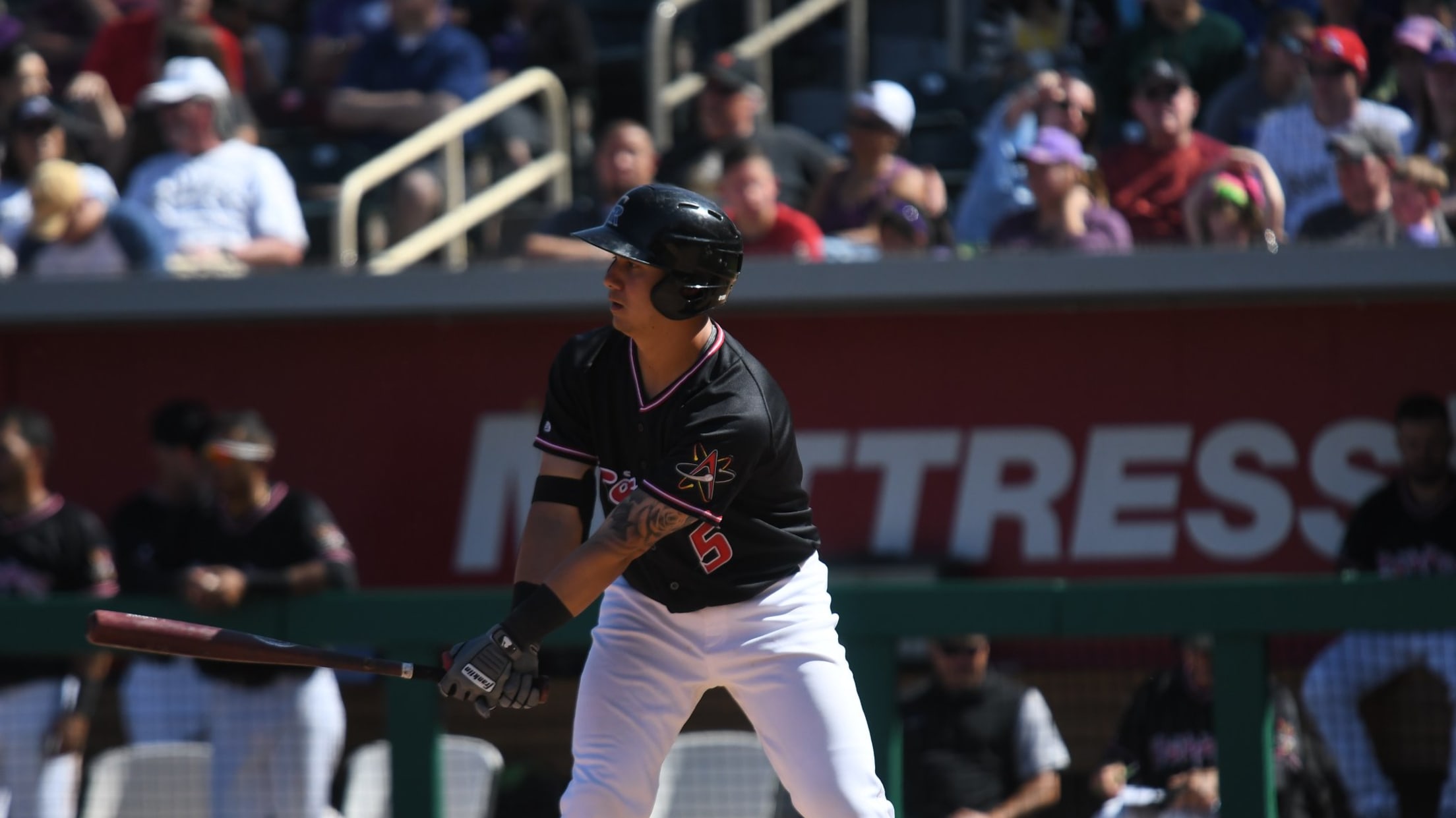 The Isotopes' offense went positively nuclear on Sunday, and Dom Nuñez was the catalyst.The Rockies catching prospect smacked three homers and collected a career-high six RBIs as Triple-A Albuquerque exploded for a 23-2 victory over Tacoma at Isotopes Park, tying franchise records for runs in a game and victory margin.
Prospect Roundup: Games of April 14
Phils' Bohm belts first pro homer, Royals' Matias goes deep twice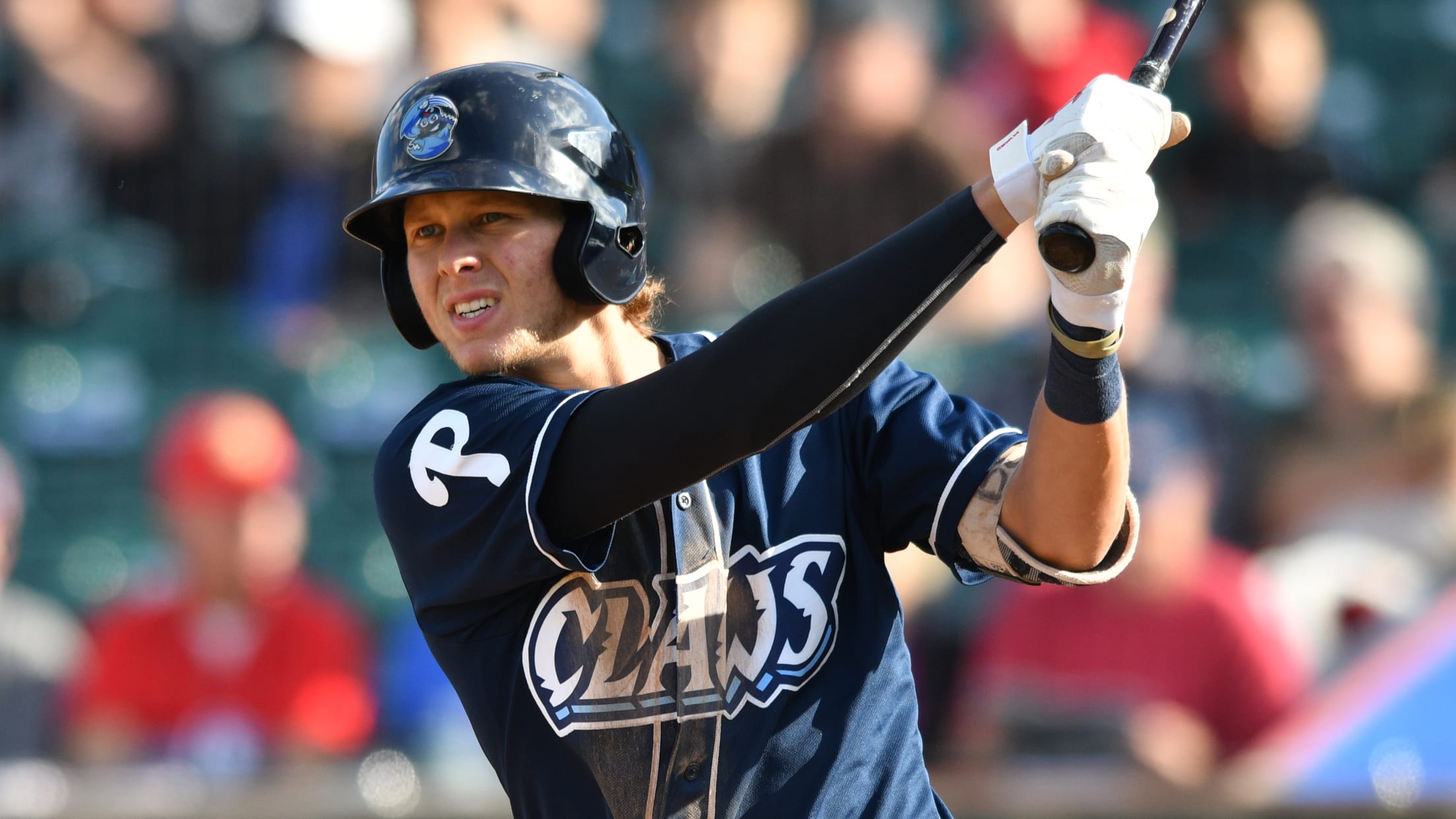 Phillies 3B Alec Bohm, Class A Lakewood: 2-for-3, HR, 3 RBIs -- It took awhile, but Bohm finally has his first professional home run. Last year's No. 3 overall pick sent a two-run shot to left field in the third inning against Delmarva in his 175th career at-bat. The Phils' top
Ramos powers up again for Isotopes
Rockies No. 27 prospect homers for third consecutive game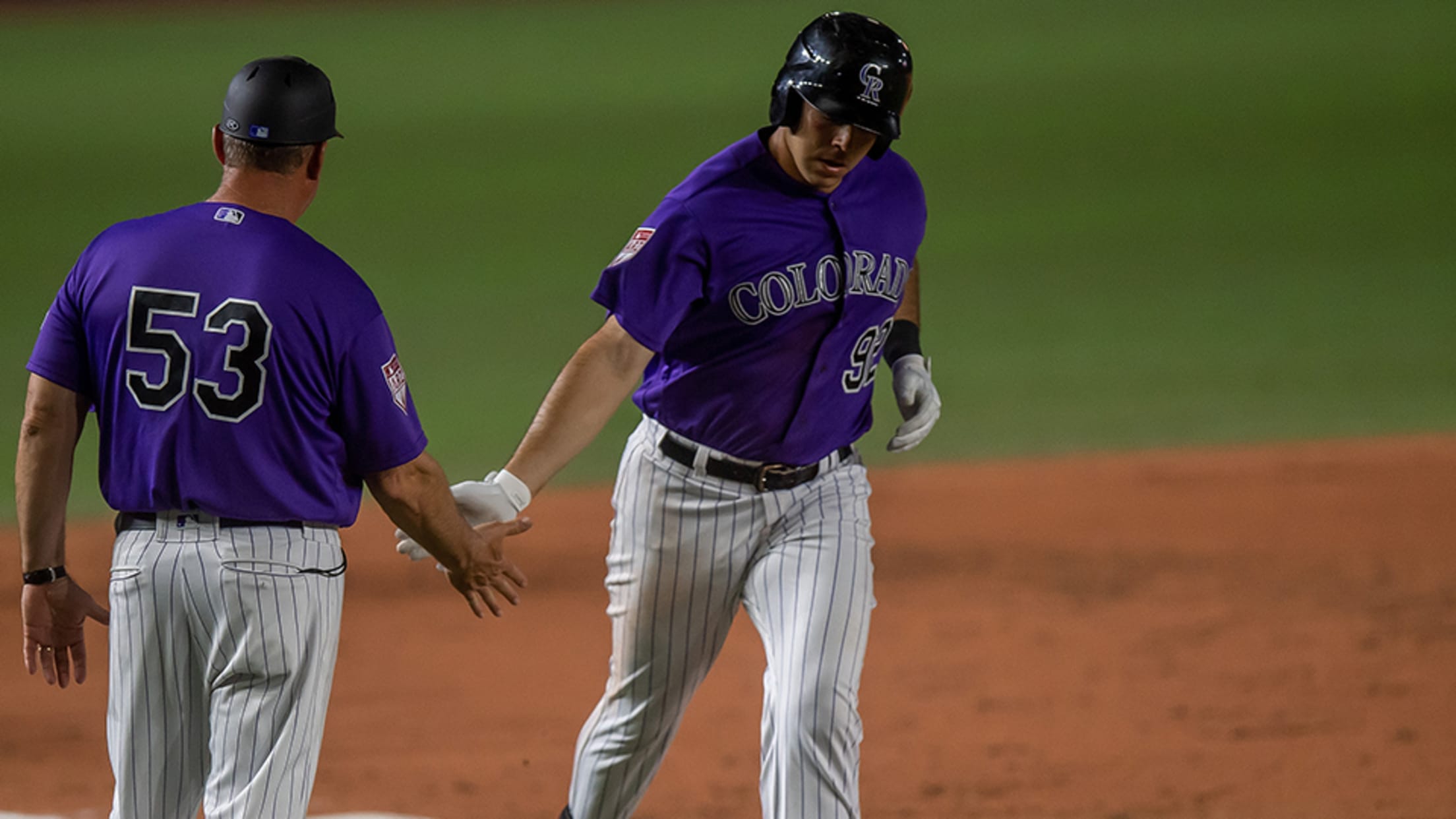 It's safe to assume Roberto Ramos is adjusting well to swinging the stick in the Pacific Coast League.The Rockies' No. 27 prospect homered in his third straight game to start his first season at the Triple-A level as Albuquerque defeated Salt Lake, 3-2, on Saturday at Isotopes Park.
Goats' Ramos cracks two more homers
Rockies prospect has four long balls in two Double-A games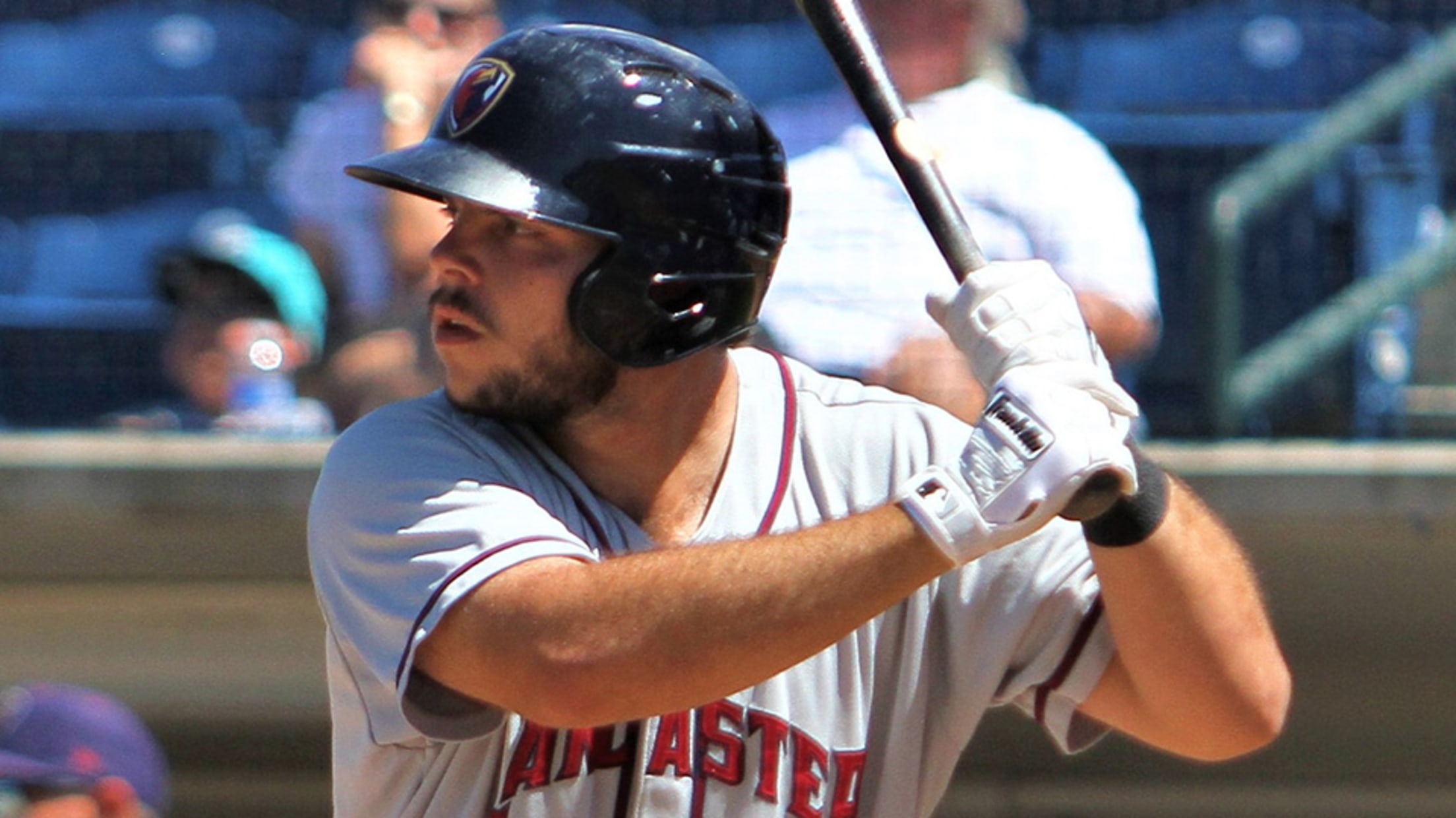 So far, so good for Roberto Ramos in his introduction to the Eastern League. The Rockies prospect slugged a pair of homers and drove in three runs on a three-hit night as Double-A Hartford defeated Binghamton, 6-1, on Friday at NYSEG Stadium. He also clocked two long balls in his Yard
Ramos wins Derby, but South drops All-Star Game
JetHawks star put on a show with 22 home runs pregame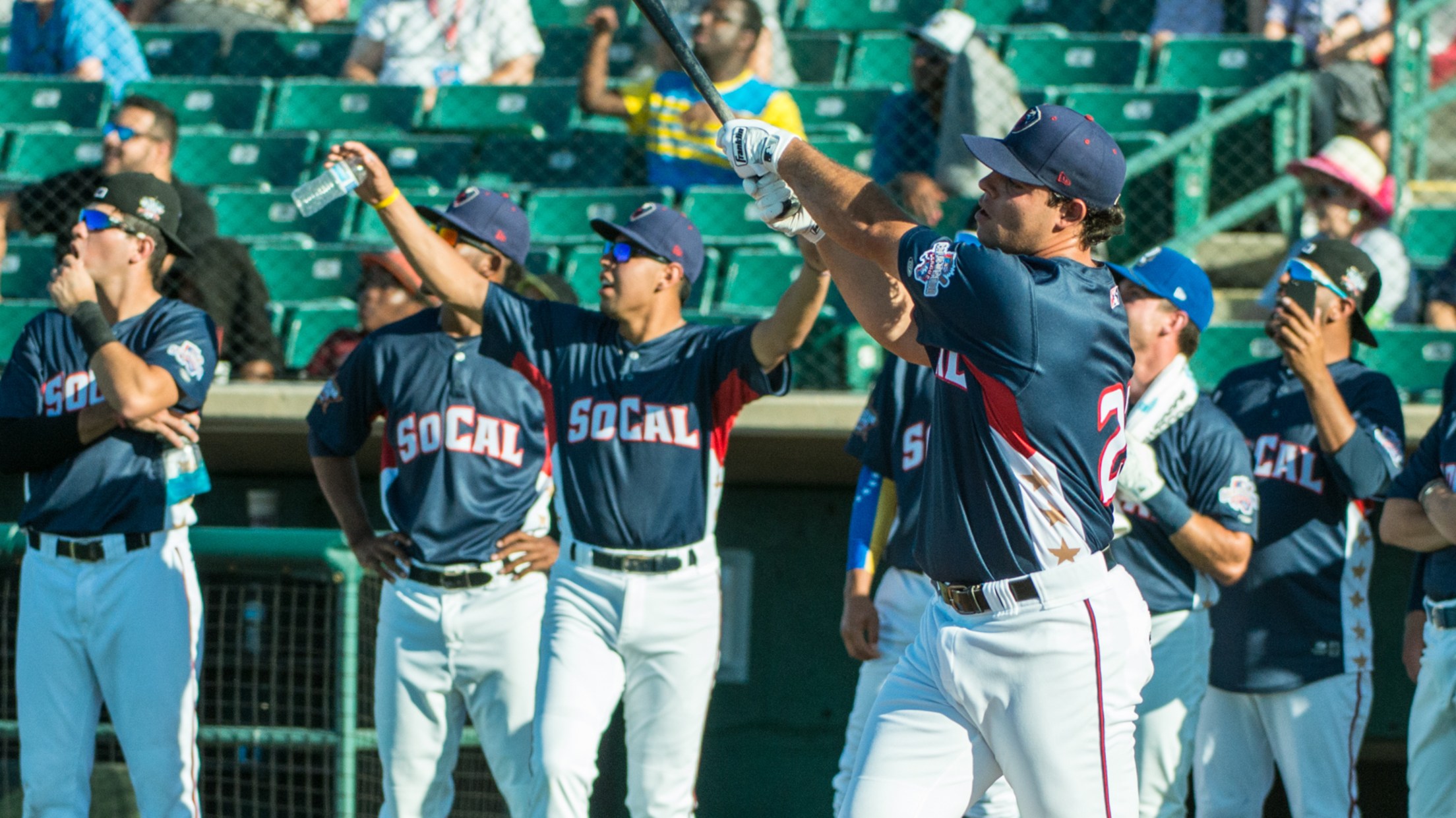 LANCASTER, Calif. - The North Division took down the South, 8-1, in the California League All-Star Game at The Hangar in Lancaster Tuesday night. Stockton's Dairon Blanco, who led the way with four hits, was named MVP of the contest. Lancaster's own Roberto Ramos won the Home Run Derby pregame.
JetHawks' Ramos wins Cal League Derby
Rockies prospect swats 22 dingers in front of home crowd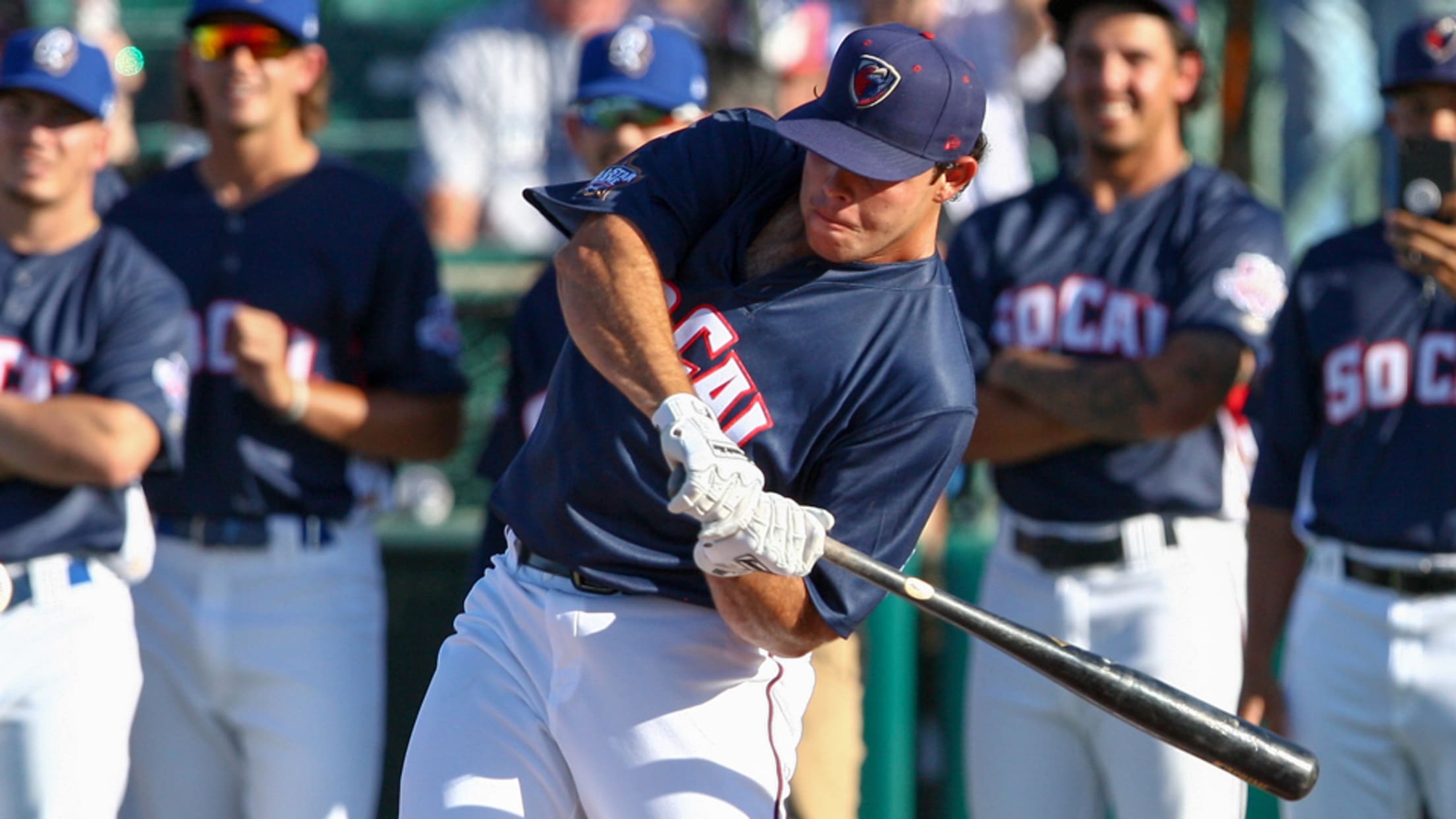 LANCASTER, California -- On any summer night with baseball at The Hangar, batters anticipate getting a little help from the wind. During Tuesday's California League All-Star Home Run Derby, natural forces left competitors high and dry."It's a big field when there's] no wind. You're used to playing in that wind
Eight JetHawks named Cal League All-Stars
Lancaster to be well represented in All-Star Game at The Hangar June 19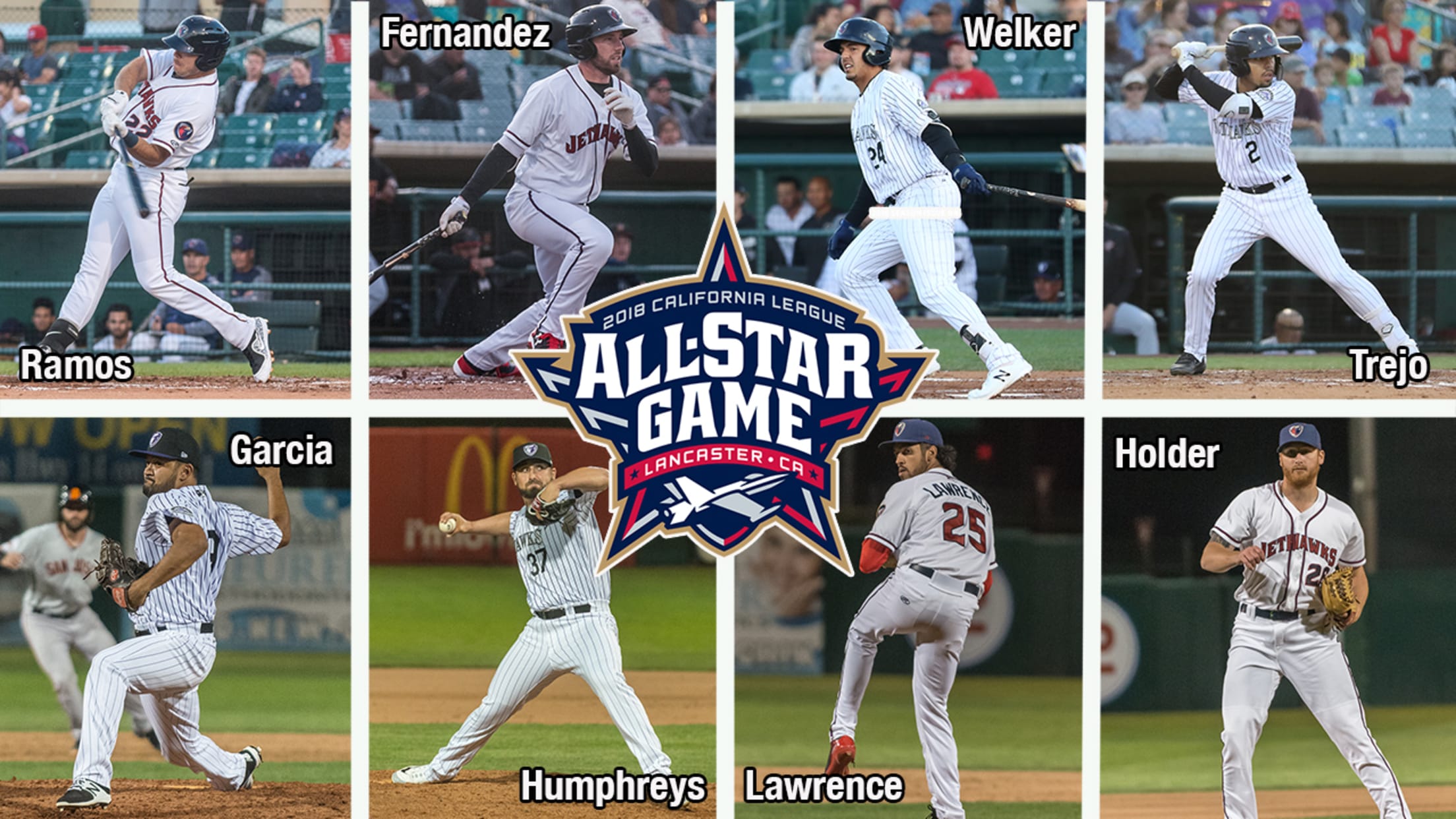 LANCASTER, Calif. - Mid-Season All-Stars were announced by the California League Monday, and the JetHawks have eight players that will represent the South Division June 19 at The Hangar. Infielder Roberto Ramos, outfielder Vince Fernandez, infielder Colton Welker, infielder Alan Trejo, right-handed pitcher Rico Garcia, right-handed pitcher Reid Humphreys, right-handed
Reed, Ramos headline Cal League All-Stars
Circuit's leaders in average, homers in line to join forces for South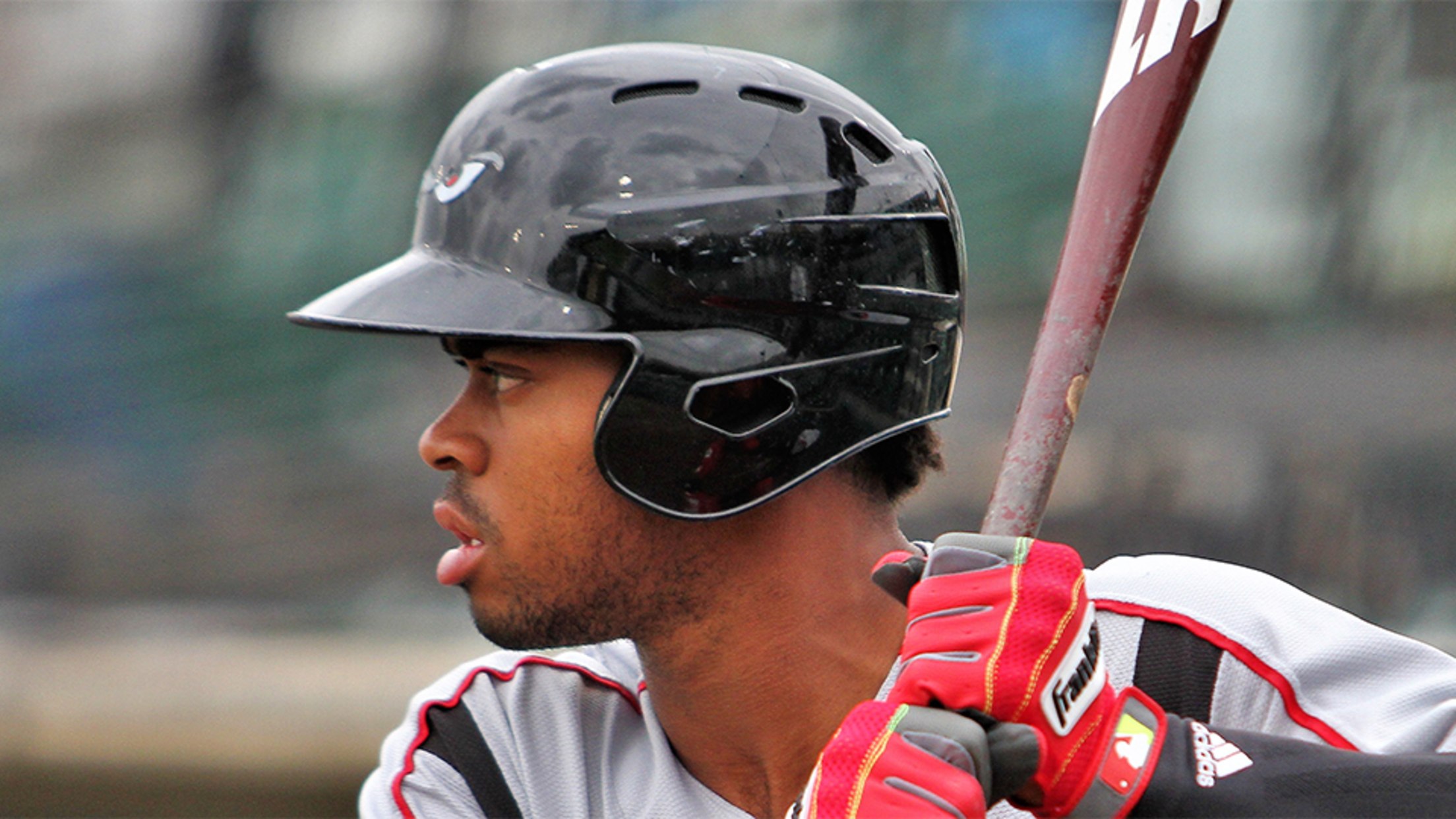 The California League is already known for its strong offense, but there could be some extra fireworks in store for the circuit's midsummer classic. Lake Elsinore's Buddy Reed, the league's top hitter, will be accompanied by home run leader Roberto Ramos of Lancaster on the South roster that'll take on the
Ramos homers twice in loss to Storm
Lancaster unable to overcome 17-hit effort from Storm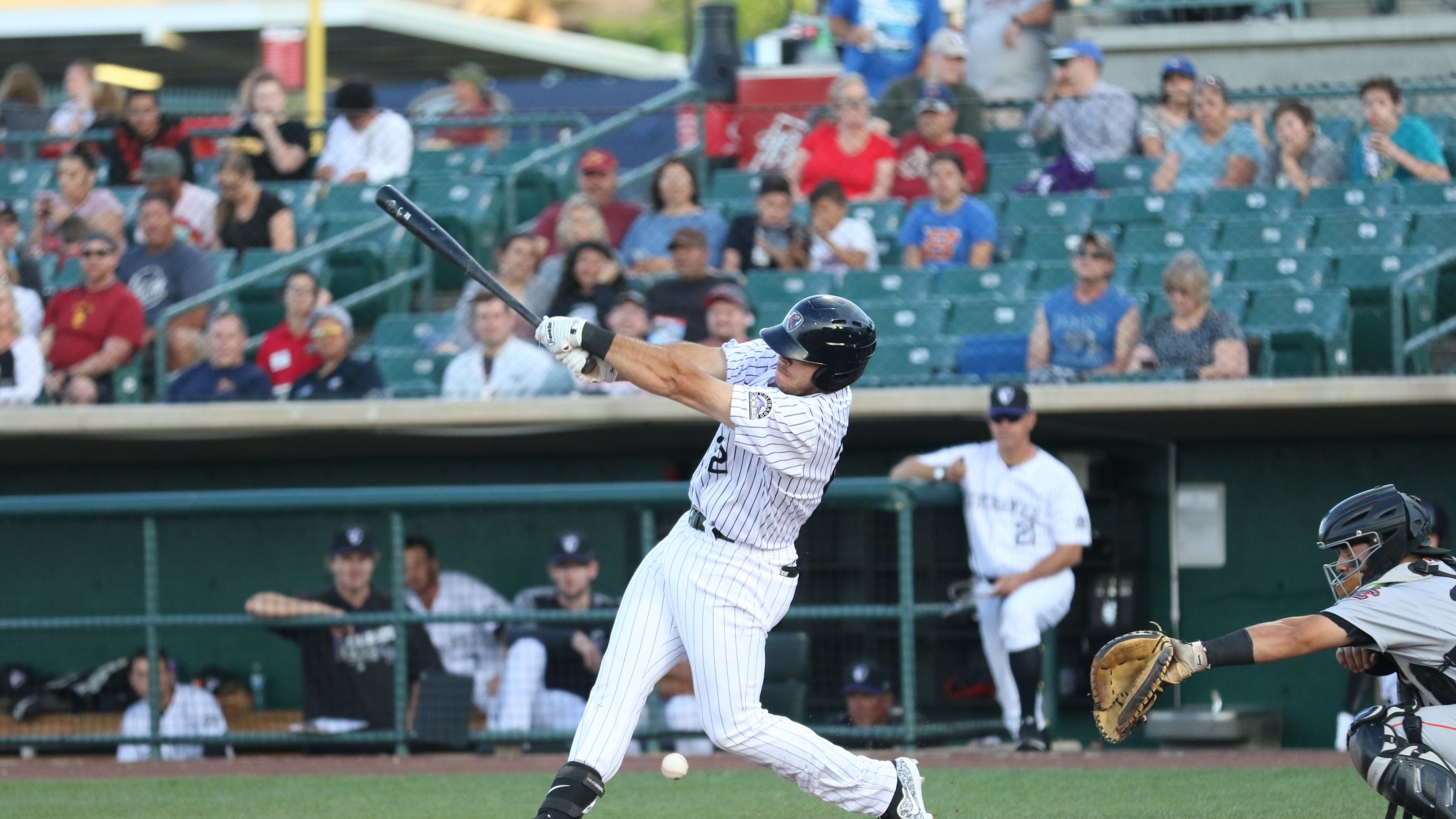 LANCASTER, Calif. - It was a lively night at The Hangar with 4,160 in attendance, but Lancaster fell, 9-5, to Lake Elsinore Sasturday night. Roberto Ramos homered twice for Lancaster, but the Storm scored all nine of their runs after the fifth inning to even the series.
Ramos Named Cal League Player of the Month
Infielder continues stellar 2018, picks up monthly honor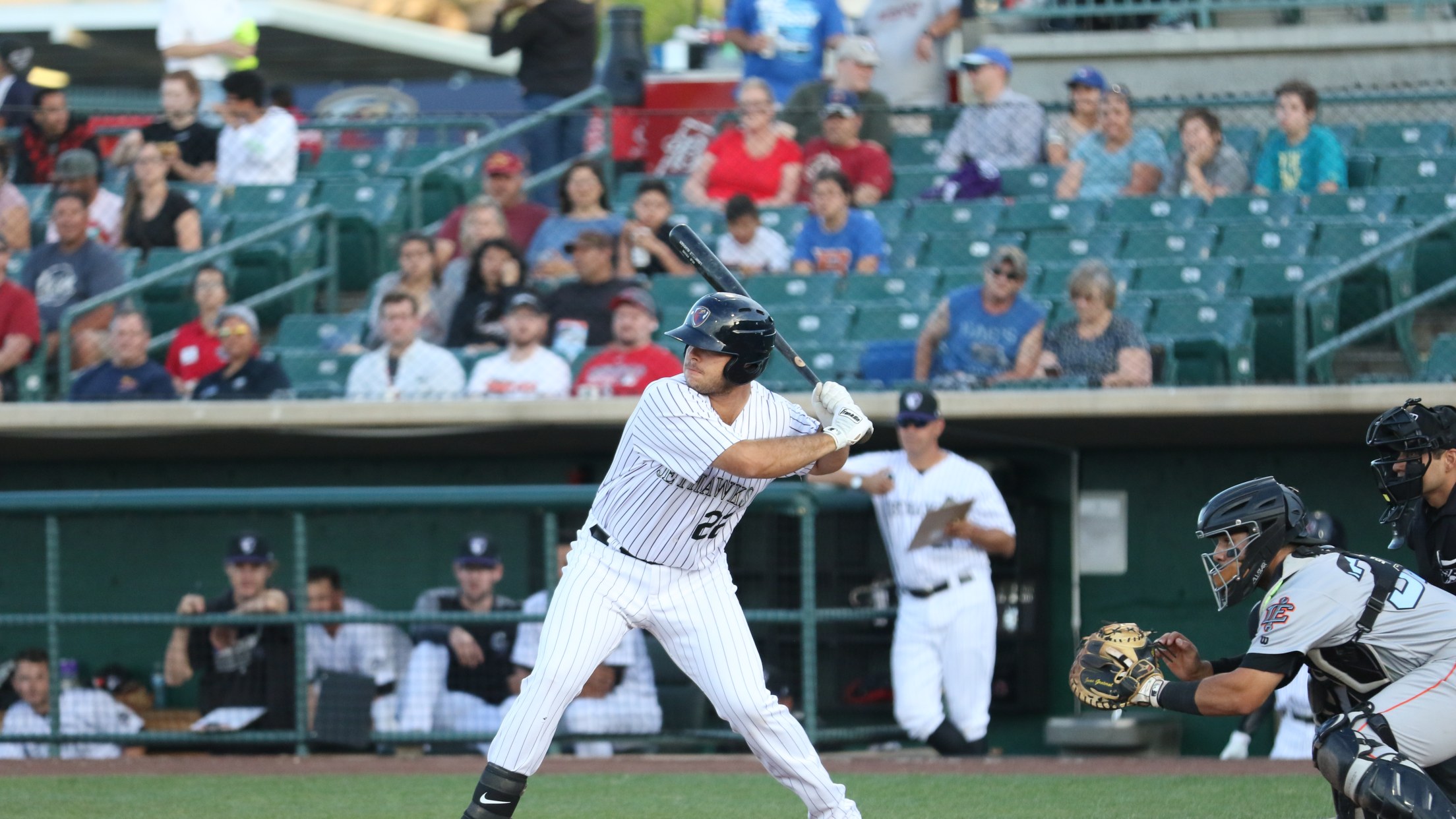 LANCASTER, Calif. - Lancaster JetHawks infielder Roberto Ramos was named California League Player of the Month for May. Ramos is one of 10 players across Minor League Baseball to earn a monthly honor.
MiLB announces May Players of the Month
Each winner will receive an award from Minor League Baseball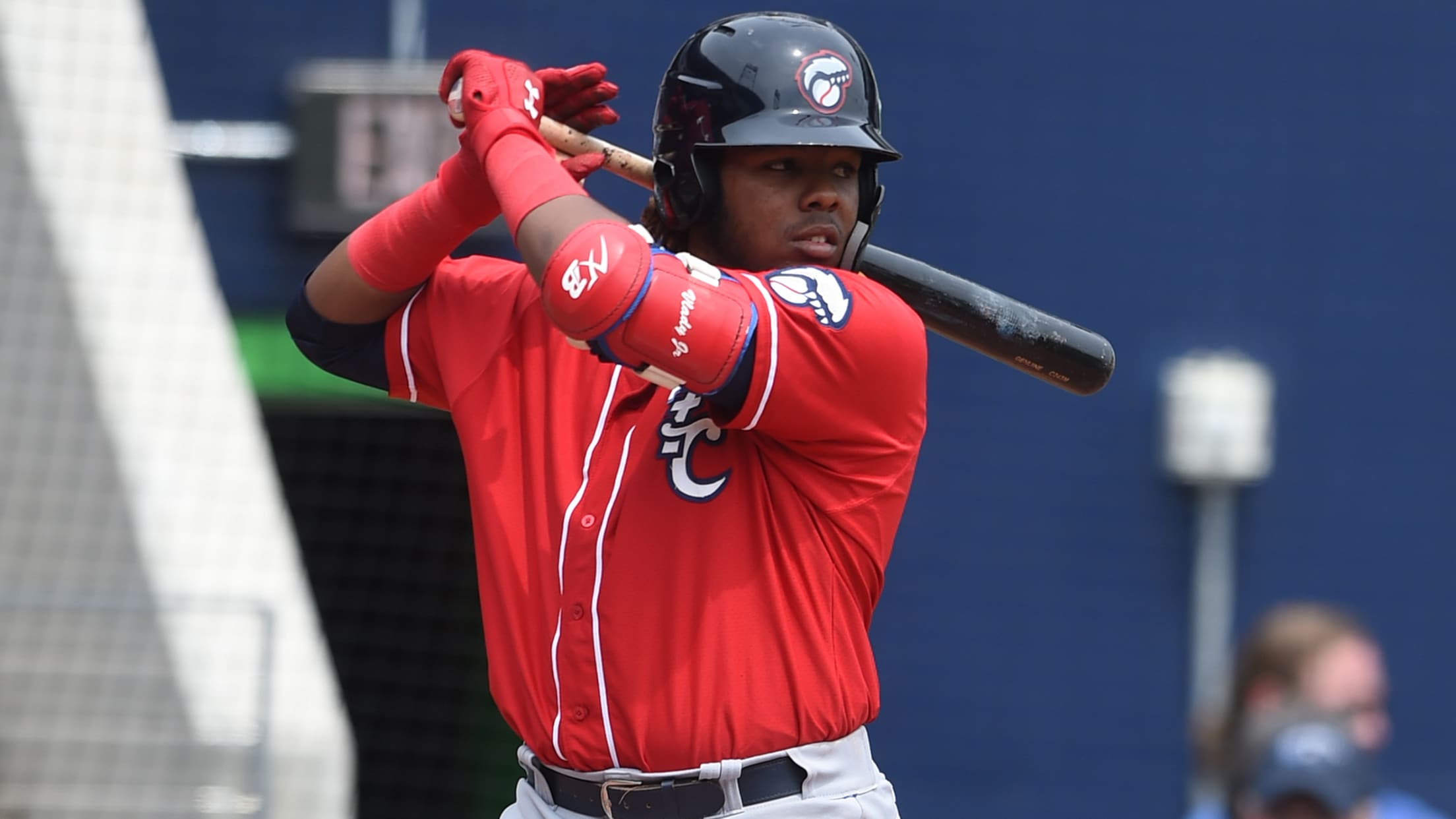 ST. PETERSBURG, Fla. -- Minor League Baseball today announced the Player of the Month Award winners for each of the 10 full season leagues for the month of May. Each winner will receive an award from Minor League Baseball in recognition of the honor.Toledo Mud Hens (Tigers) third baseman Ronny
Cal notes: Ramos soaking up all he can
Rockies prospect applying lessons from Mexican winter league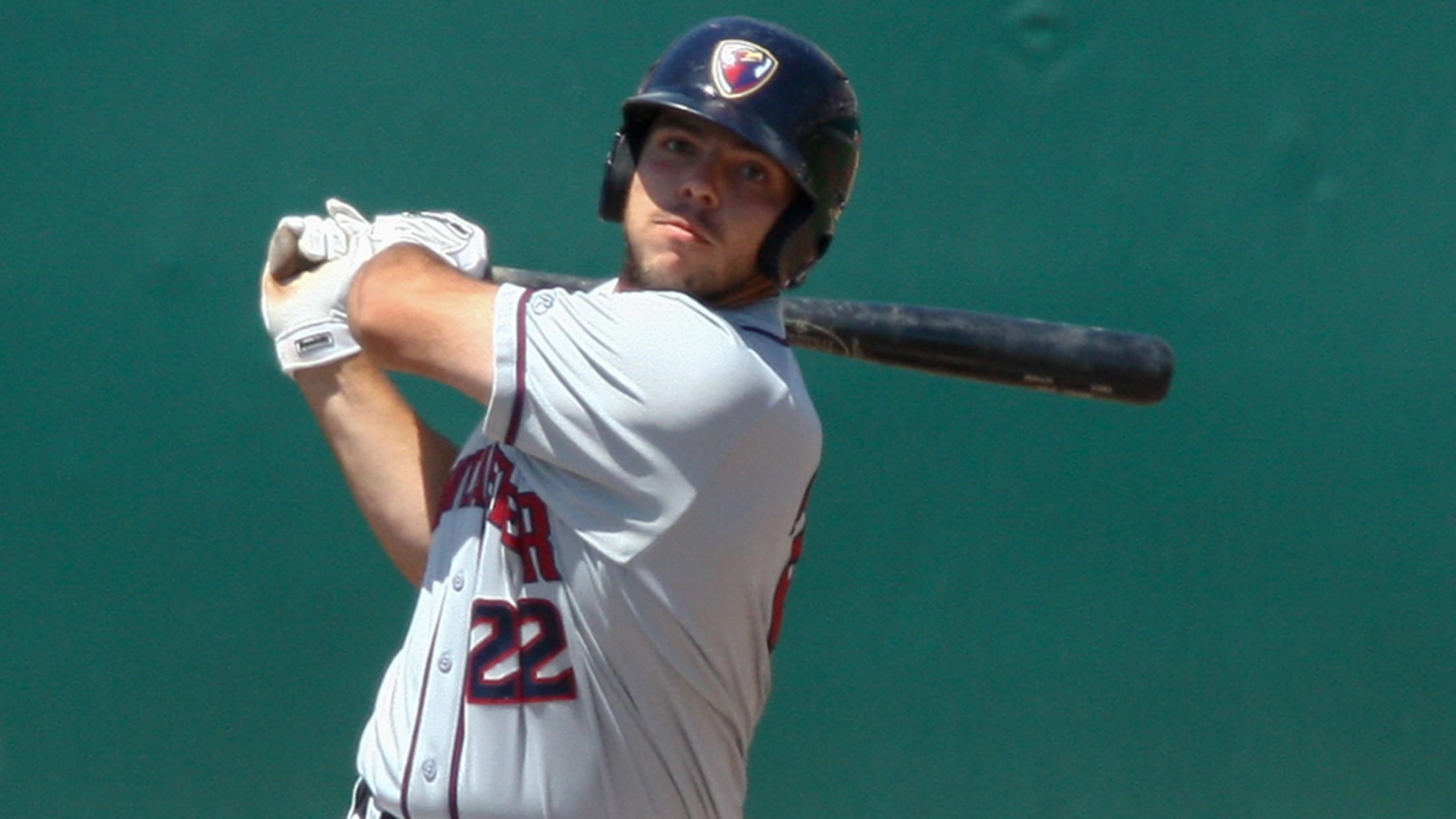 LANCASTER, California -- At this time last season, Lancaster's Roberto Ramos had three homers.This year, Ramos already has matched his total from all of 2017 with 13. He smacked three homers on April 8 against Modesto, then went yard in four straight games from May 1-4.
Ramos named Cal League Player of the Week
Infielder hit .556 with home runs in five of seven games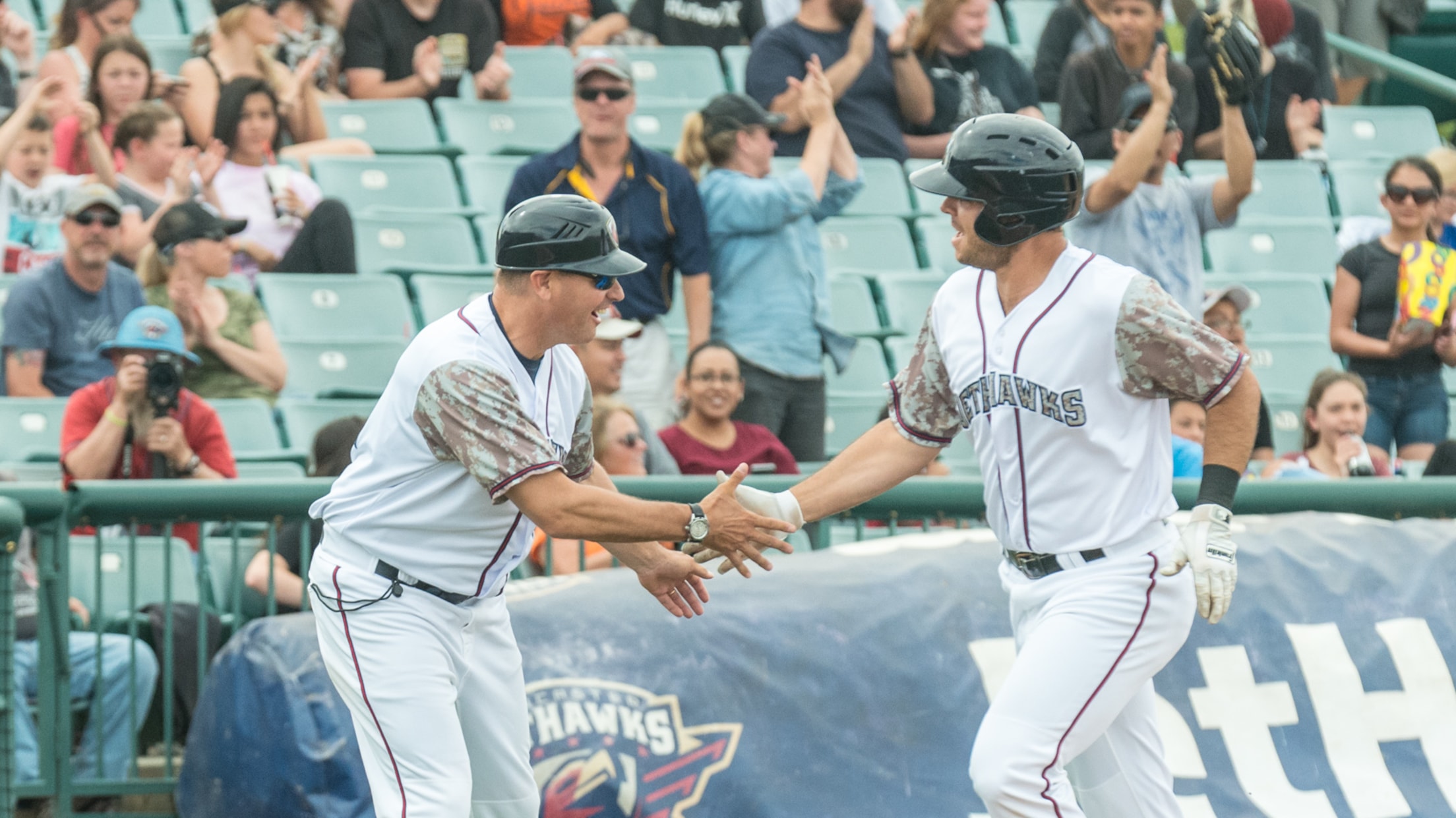 LANCASTER, Calif. - The California League announced that Lancaster JetHawks infielder Roberto Ramos has been named Player of the Week for the week of April 30 to May 6. Ramos led the Cal League in virtually every offensive category over the week.
Marlins' Jones honored after smashing debut
'Hoppers outfielder homered four times in first five Class A games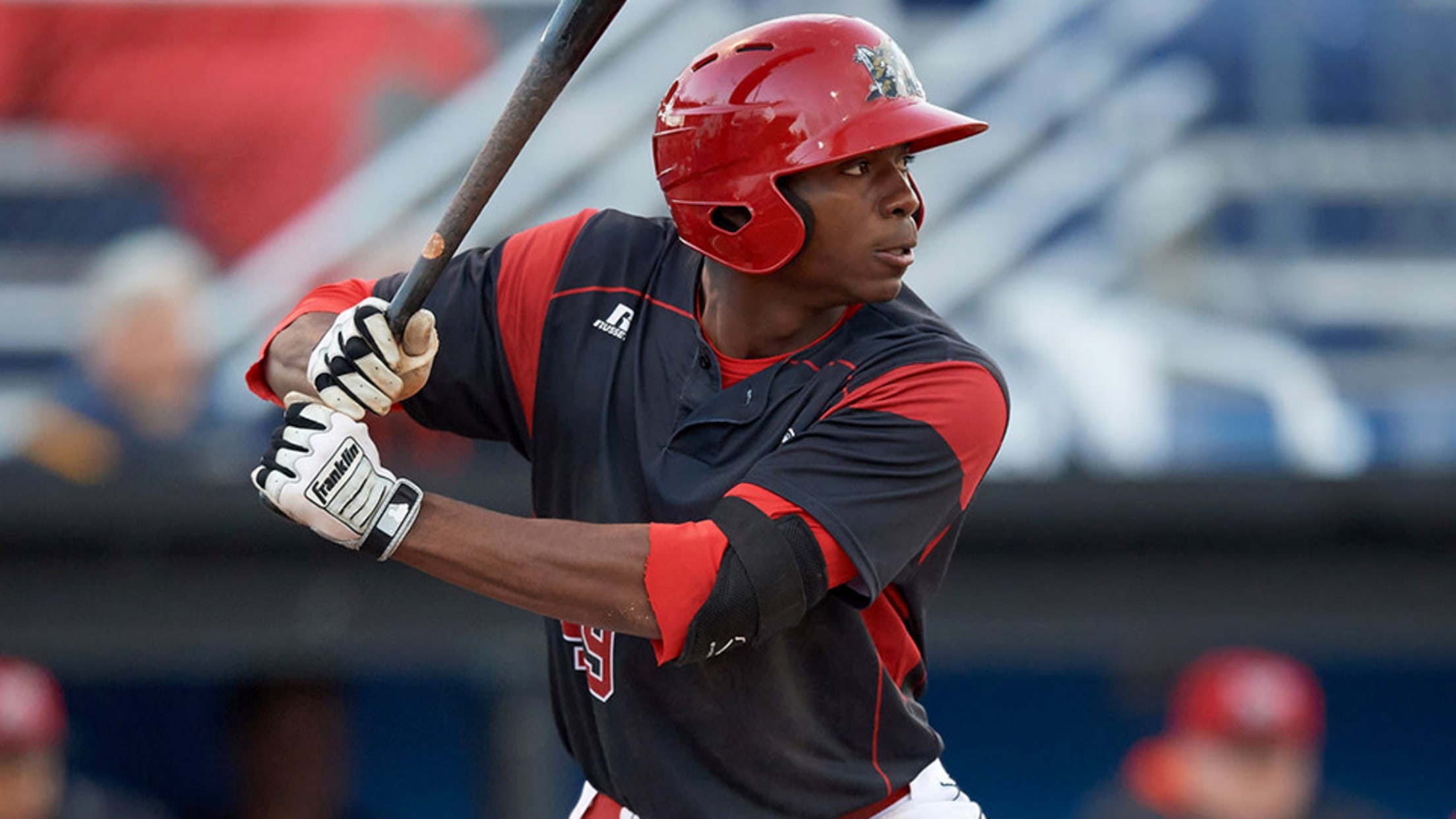 Franmil Reyes, Vladimir Guerrero Jr., Juan Soto and Eloy Jiménez all dominated the headlines last week -- and justifiably so. Three of MLB.com's top 30 overall prospects showed why they're each considered among the game's best young hitters, while Reyes teed off for a mind-boggling eight homers in five Triple-A
JetHawks' Ramos continues power surge
Rockies prospect extends home run streak to four games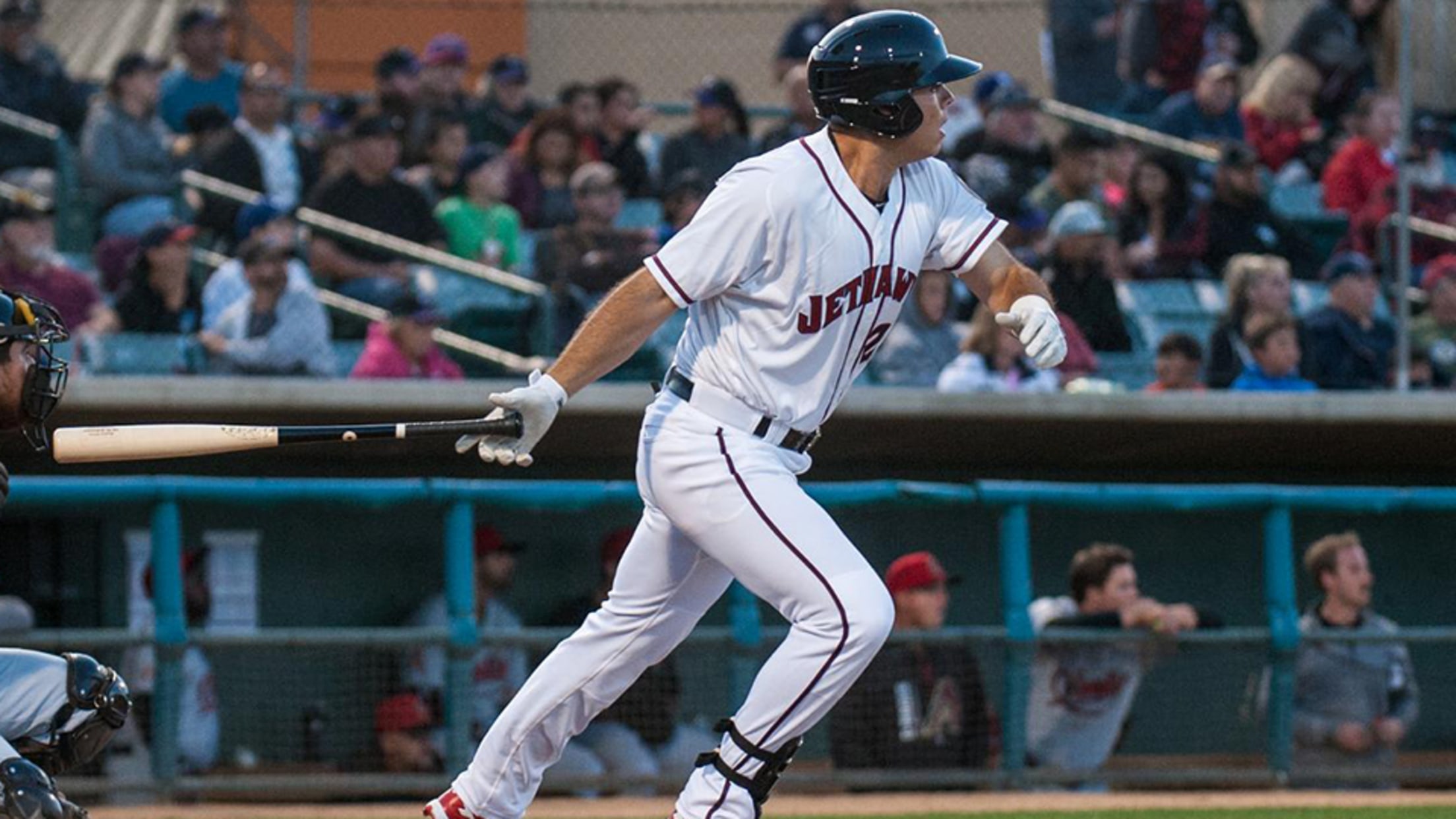 Roberto Ramos was due. Not only was he due for a power surge but for a car wash as well, which is how he celebrated extending his home run streak to four games on Friday."I honestly haven't washed my car since Spring Training, so I really needed it," Ramos said. "You
Ramos strikes early in daytime victory
First baseman homers in third-straight game, 'Hawks win finale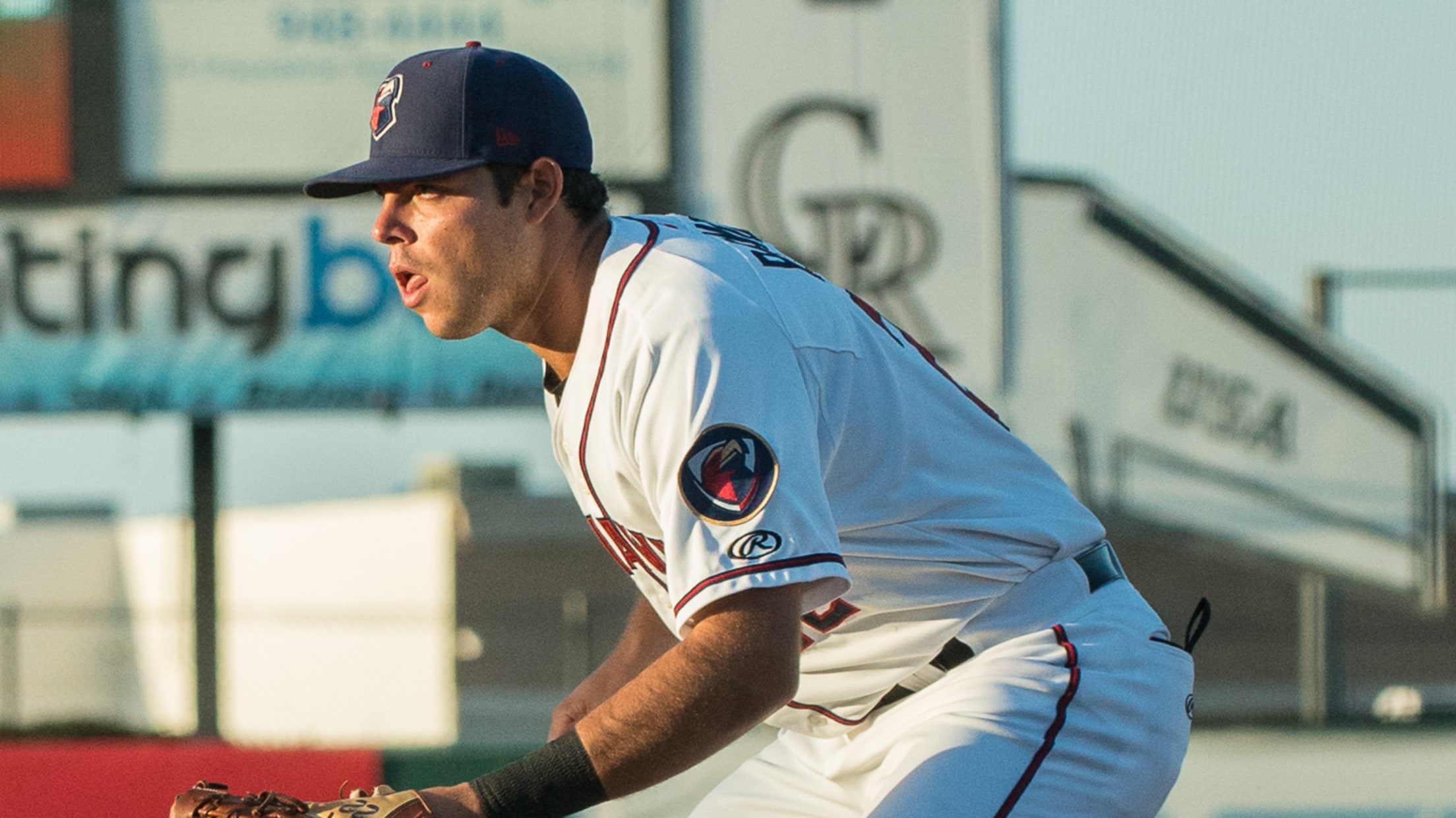 STOCKTON, Calif. - Roberto Ramos hit a two-run home run in the first inning, his team-leading seventh of the season, to help the JetHawks to an 8-4 win over the Stockton Ports on Thursday afternoon at Banner Island Ballpark.Ramos later added a double and finished the four-game series at Stockton
Ramos hits three home runs, leads 'Hawks to win
First three-homer game for Lancaster since Derek Fisher in 2015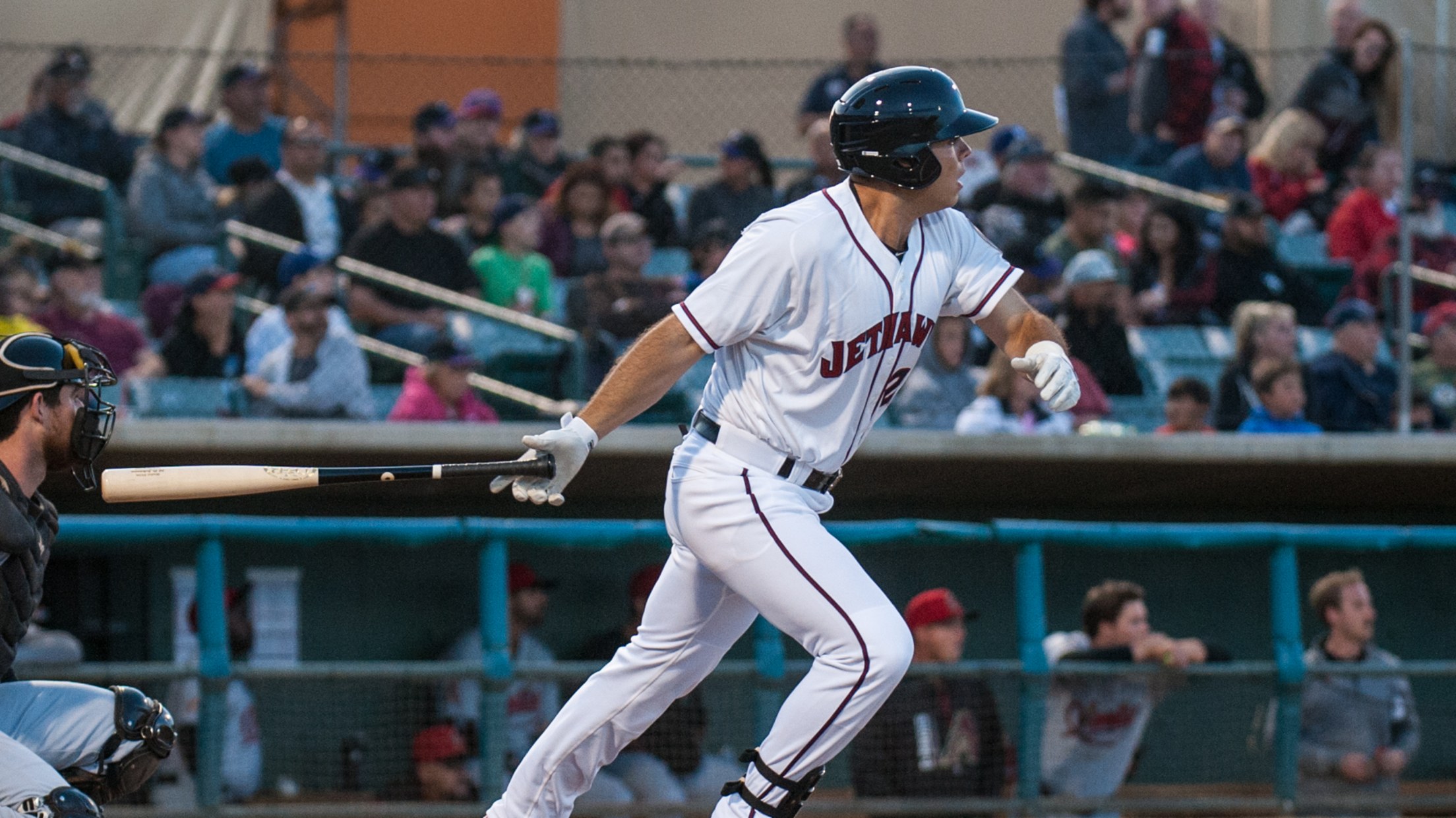 LANCASTER, Calif. - Roberto Ramos became the first Lancaster player in three years to hit thee home runs in a game as the JetHawks beat the Modesto Nuts 14-9 Sunday. Lancaster took three of four in their first series of the year, a rematch of last year's California League Championship.
Ramos' three homers send JetHawks soaring
Rockies infielder collects six RBIs, No. 4 prospect Welker adds five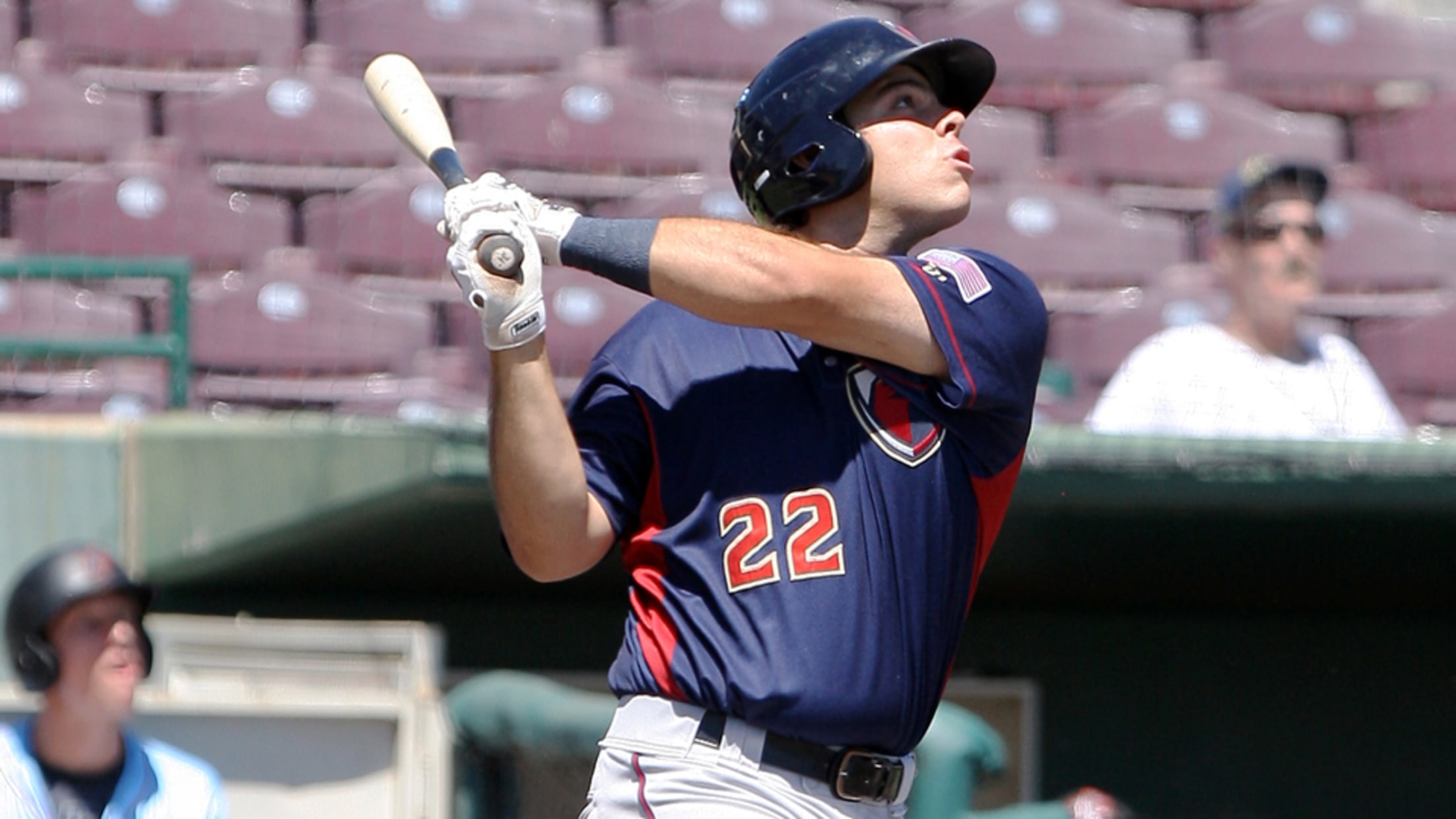 After a preseason adjustment didn't work out, Roberto Ramos went back to his old way of doing things. The results have been music to fans' ears at The Hangar."I like to hit with mariachi because that's the typical music of my home country," the native of Mexico said. "We had