State of the System: Chicago White Sox
South Siders optimistic about youth beyond Vaughn, Crochet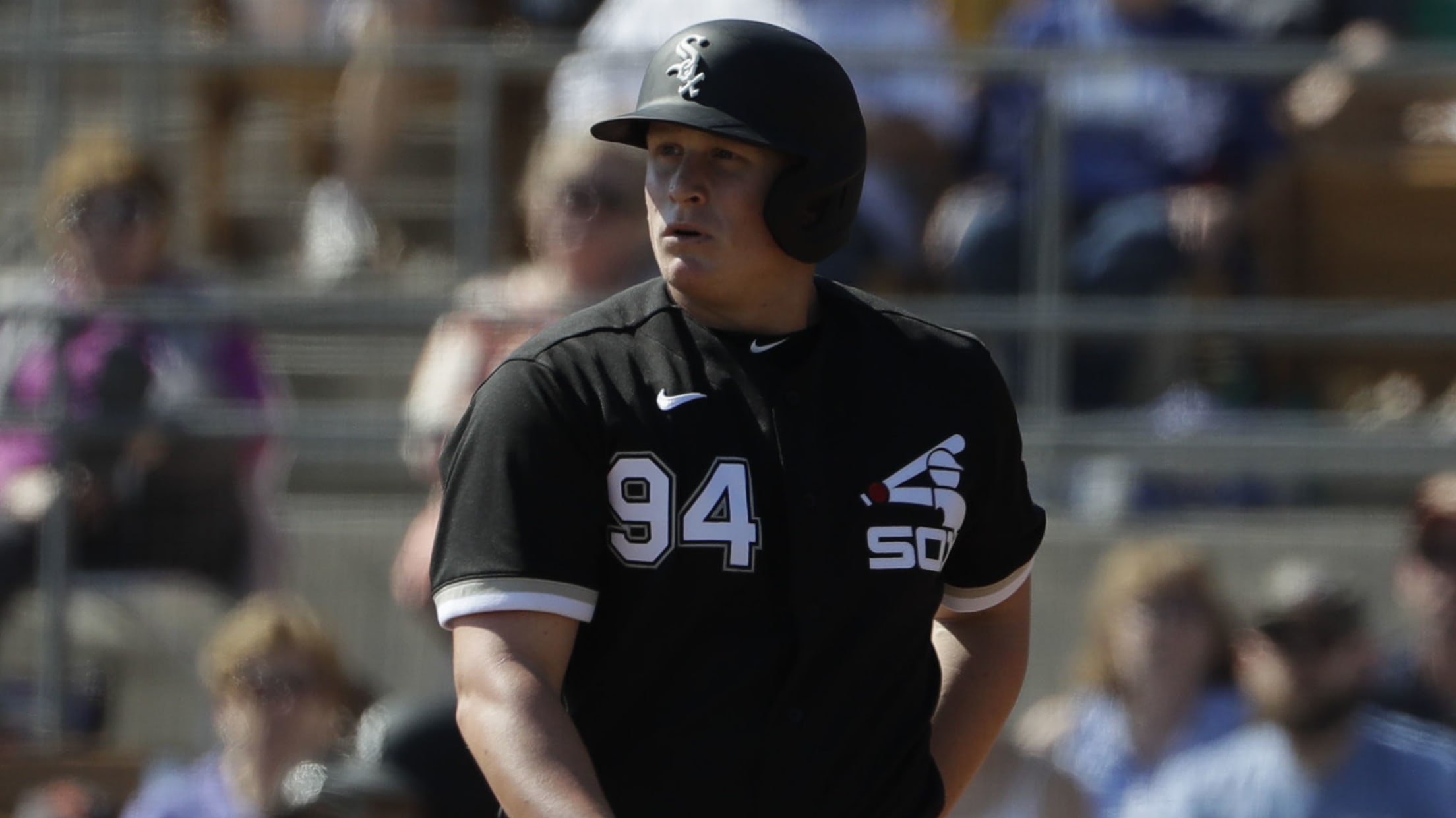 Starting in October and running through the end of the year, MiLB.com's State of the System series will evaluate the strengths and weaknesses of each Major League organization, highlights prospects who've made the biggest strides in 2020 and offers a peek at 2021. While much of the offseason conversation around
White Sox provide updates on Madrigal, Crochet
Second baseman underwent shoulder surgery; lefty's UCL healthy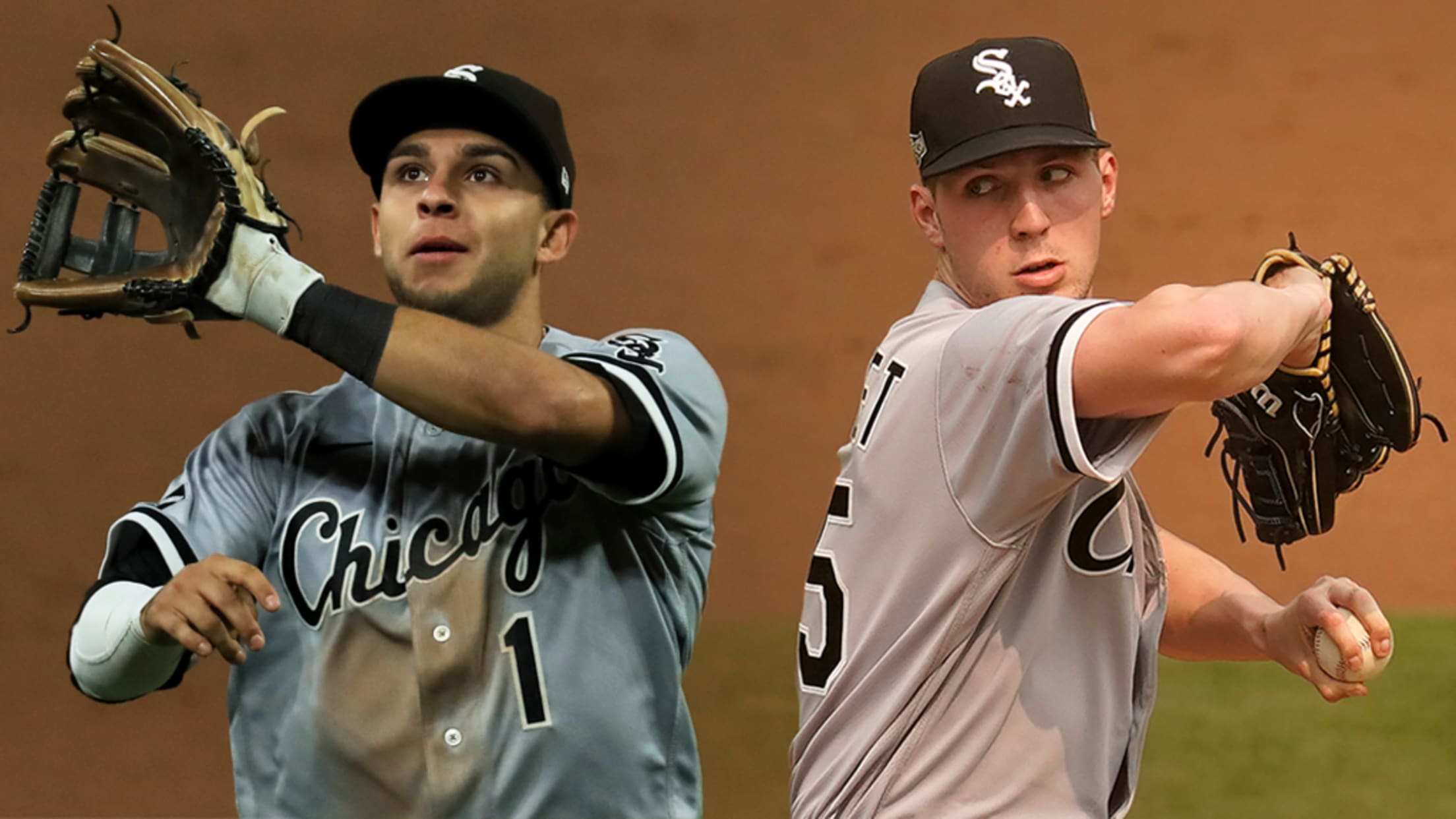 There were two big injury updates on Chicago's South Side on Monday -- one expected and one that should be a relief to White Sox fans. No. 36 overall prospect Nick Madrigal underwent planned shoulder surgery that will keep him out for five to six months while No. 89 Garrett
White Sox activate Madrigal from IL
No. 4 prospect out since Aug. 4 with separated shoulder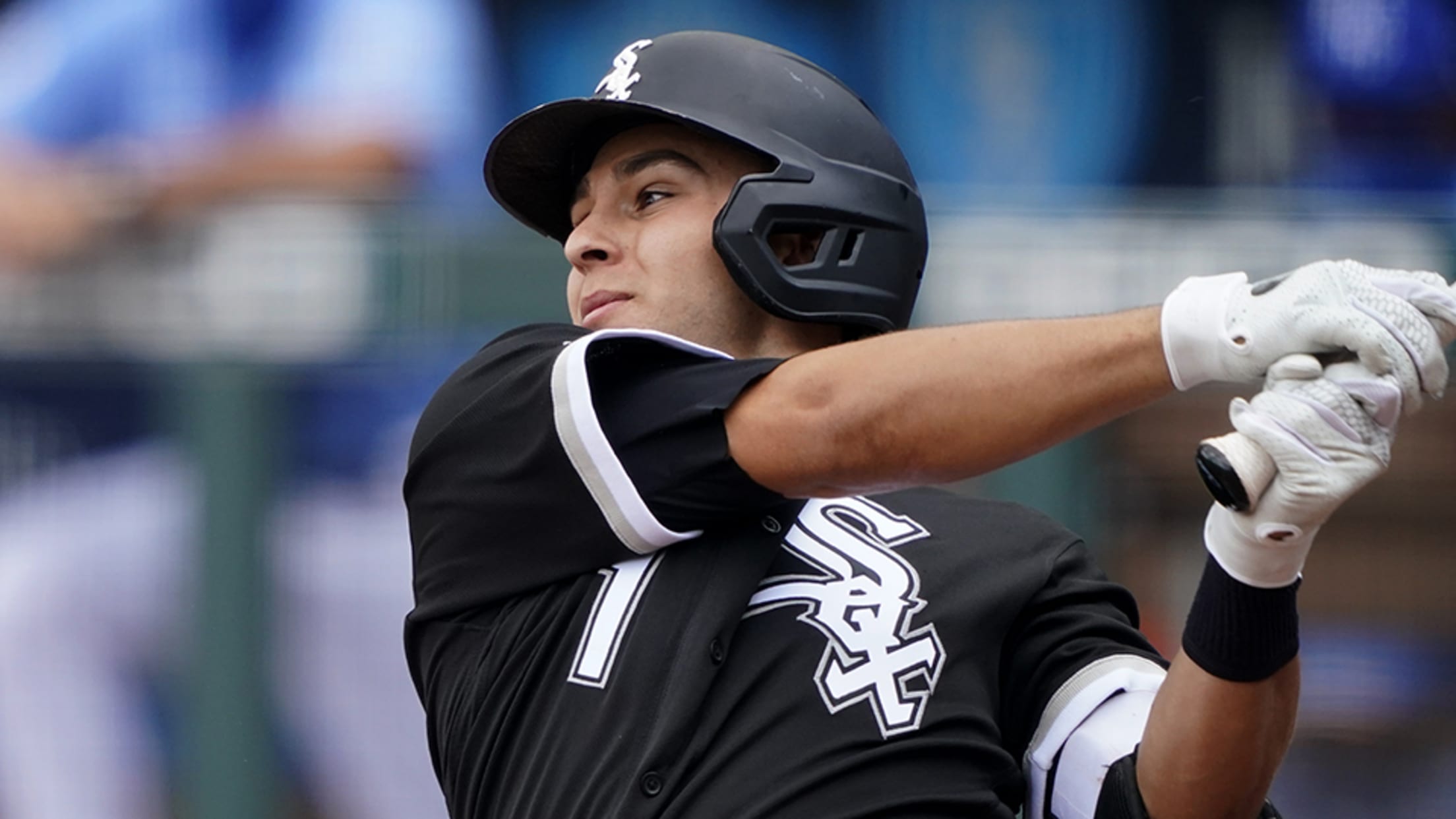 Battling for the top spot in the American League Central, the White Sox activated rookie second baseman Nick Madrigal from the Injured List on Friday. MLB Pipeline's No. 44 overall prospect missed 21 games with a separated left shoulder suffered while sliding into third base in a 3-2 victory over
Chicago's Madrigal out with separated shoulder
No. 4 White Sox prospect could return before September, club says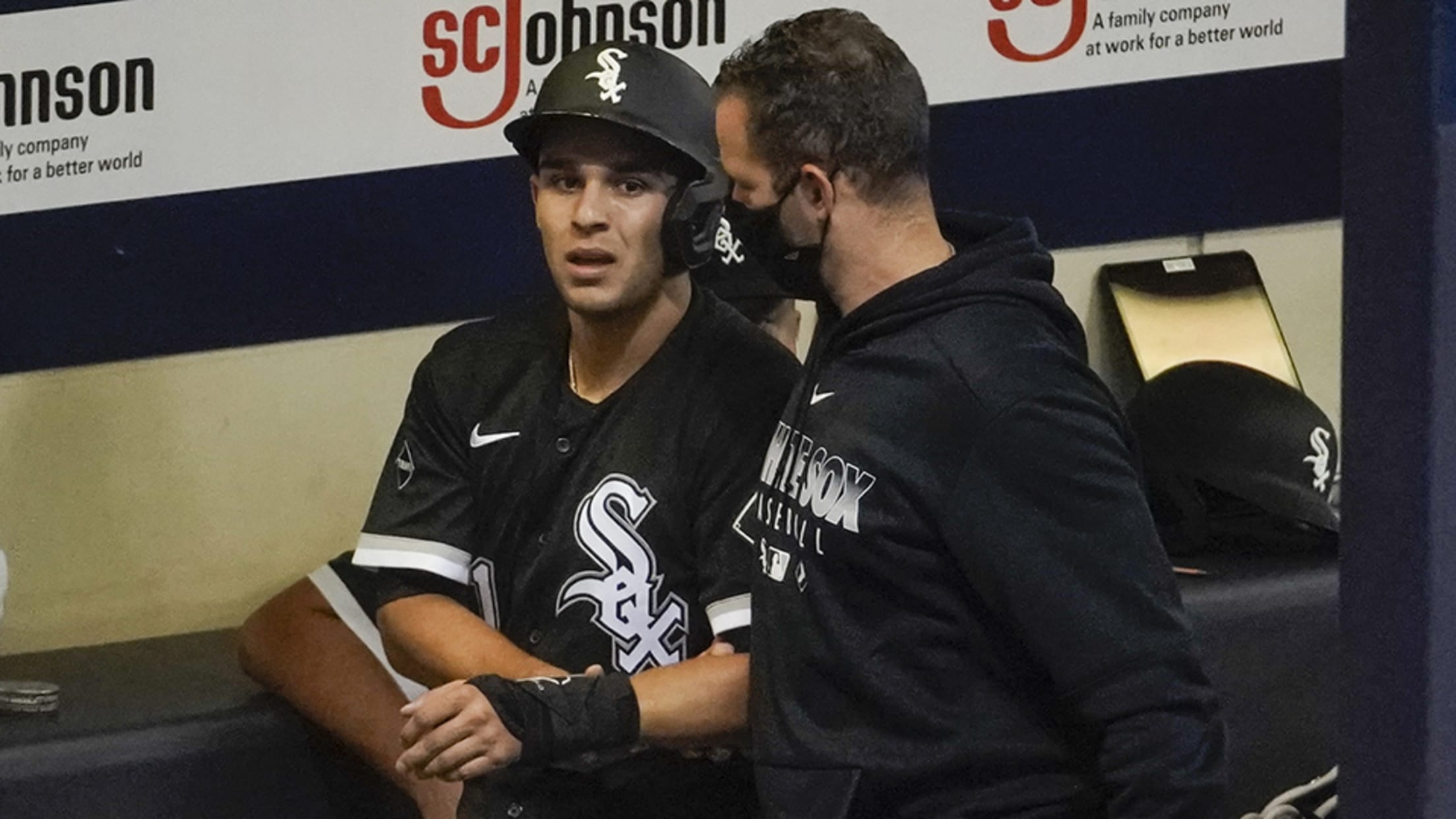 Days after erupting at the plate in the first big game of his young big league career, Nick Madrigal's rookie season took an unfortunate turn. The No. 4 White Sox prospect left Tuesday's game against the Brewers with a left shoulder injury, according to the team. He departed quickly after
White Sox summon Madrigal to Majors for debut
No. 39 overall prospect bringing high contact rate to Chicago roster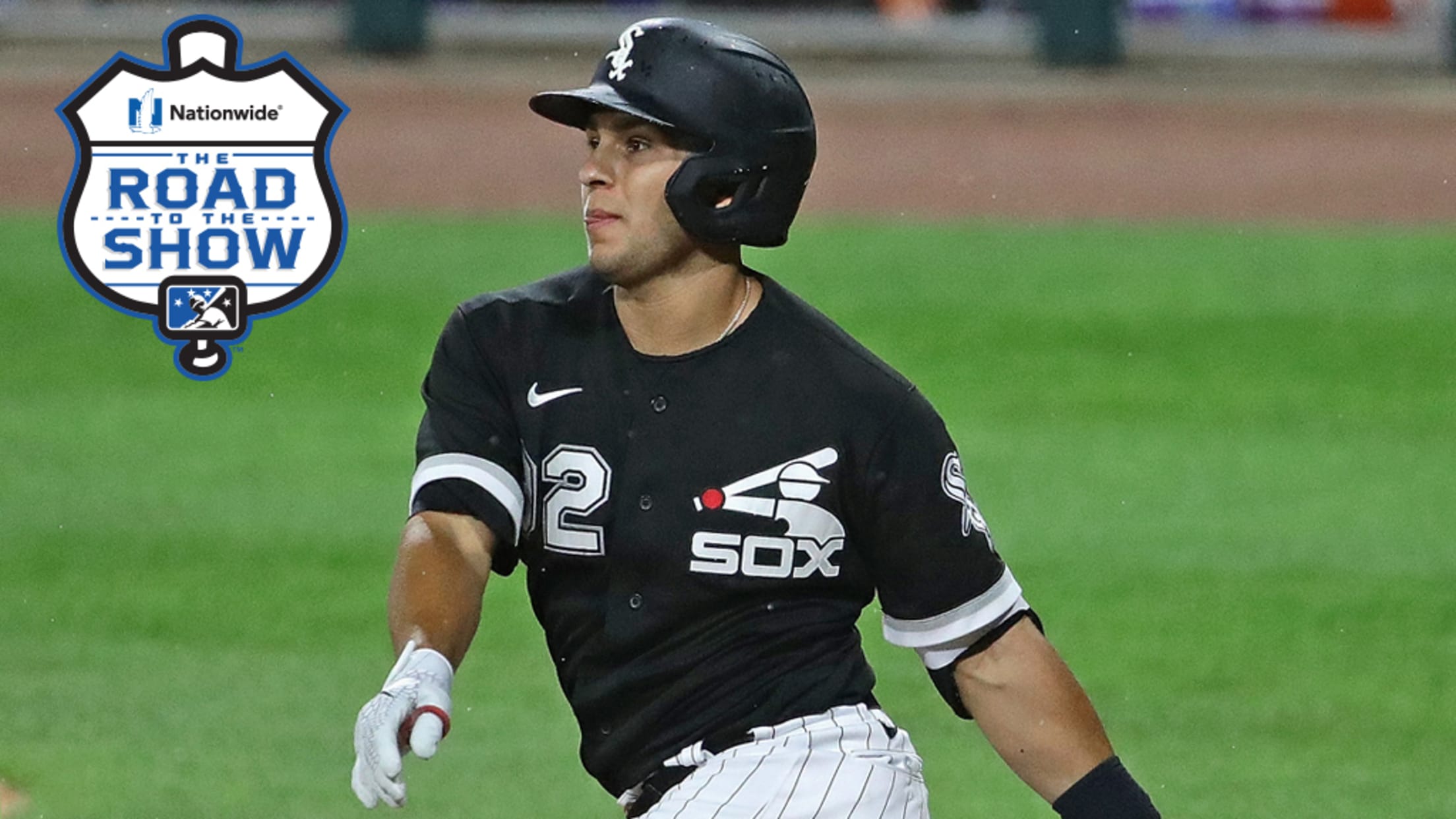 The White Sox have already seen Top-100 prospect Luis Robert make big contributions to their Major League club in the early days of the 2020 season. Now, they'll see what another bright young talent can do. Chicago called up No. 39 overall prospect Nick Madrigal on Friday, the club announced.
Prospects in the White Sox 2020 player pool
Robert, Madrigal set to lead South Siders back into contention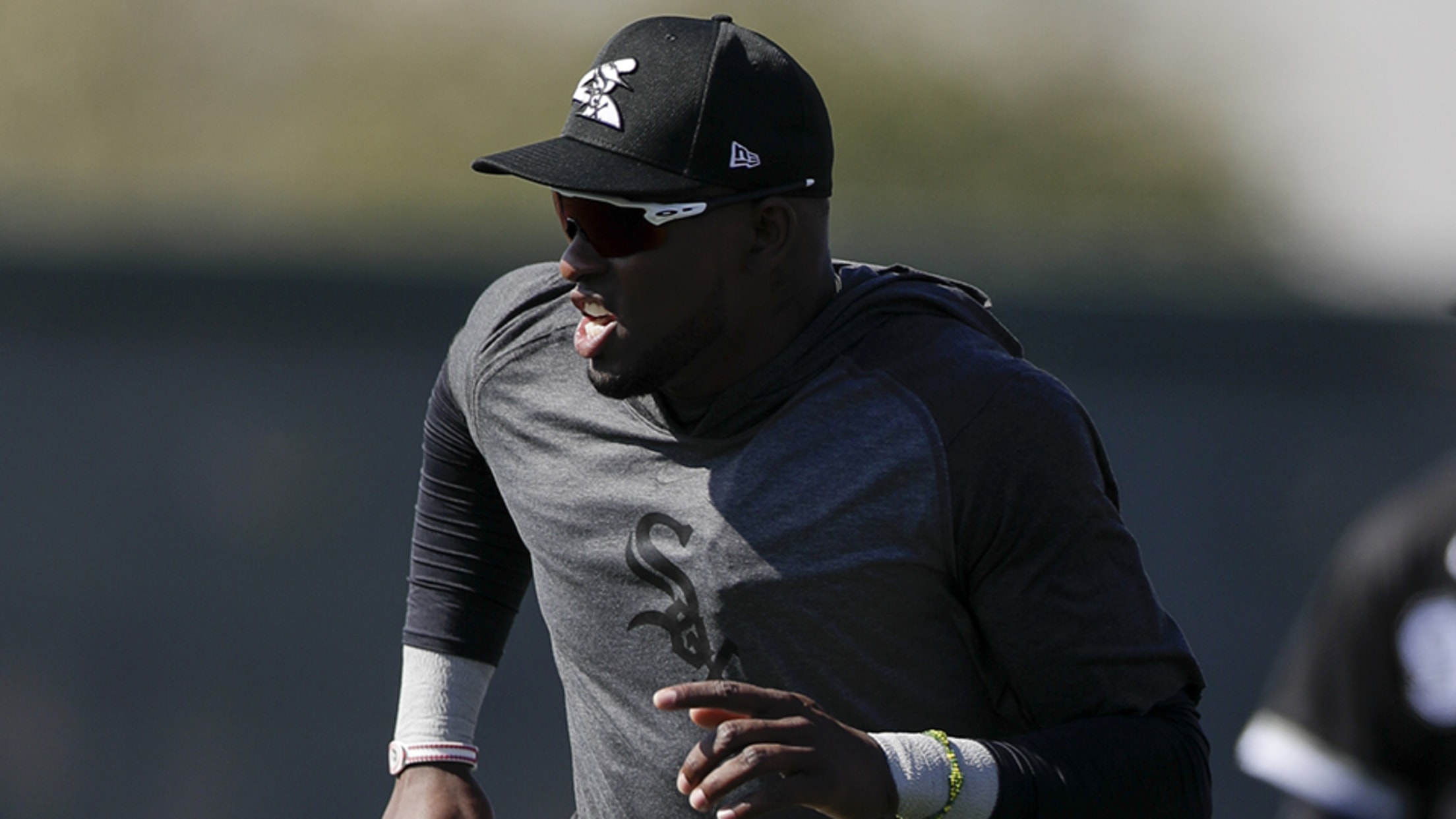 As part of the new rules for the 2020 Major League season, each of the 30 organizations will maintain a 60-man player pool for the duration of the campaign. Some members of the player pool will feature on the active Major League roster while others will work out at an
The Road to The Show™: Nick Madrigal
White Sox infielder has flown through the Minors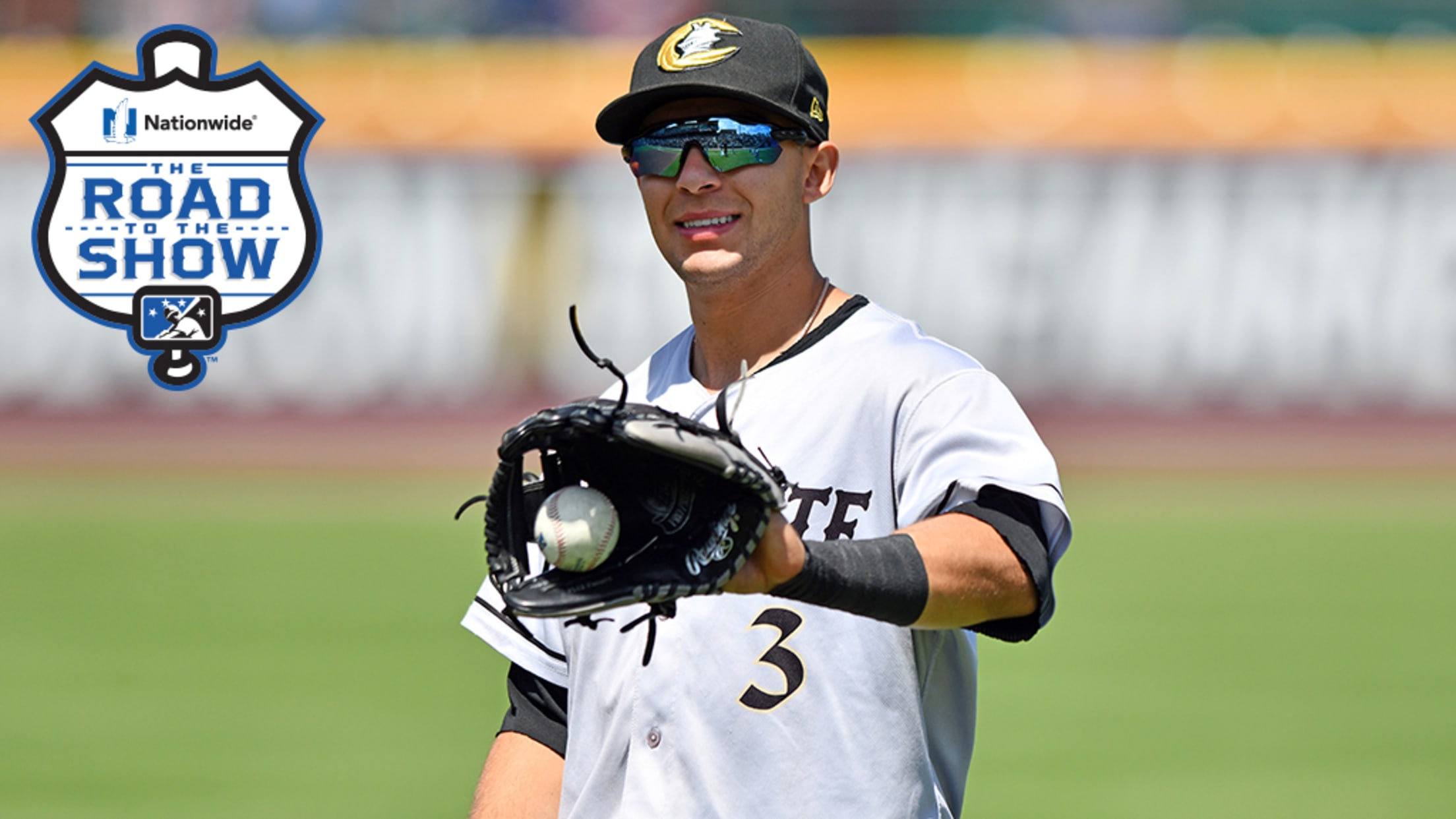 Each week, MiLB.com profiles an elite prospect by chronicling the steps taken to reach the brink of the Major Leagues. Here's a look at White Sox second baseman Nick Madrigal: Nick Madrigal had big shoes to fill when the White Sox picked him fourth overall in the 2018 Draft. Two
Toolshed: Madrigal itching for second Sox shot
No. 40 prospect could get new opportunity when play resumes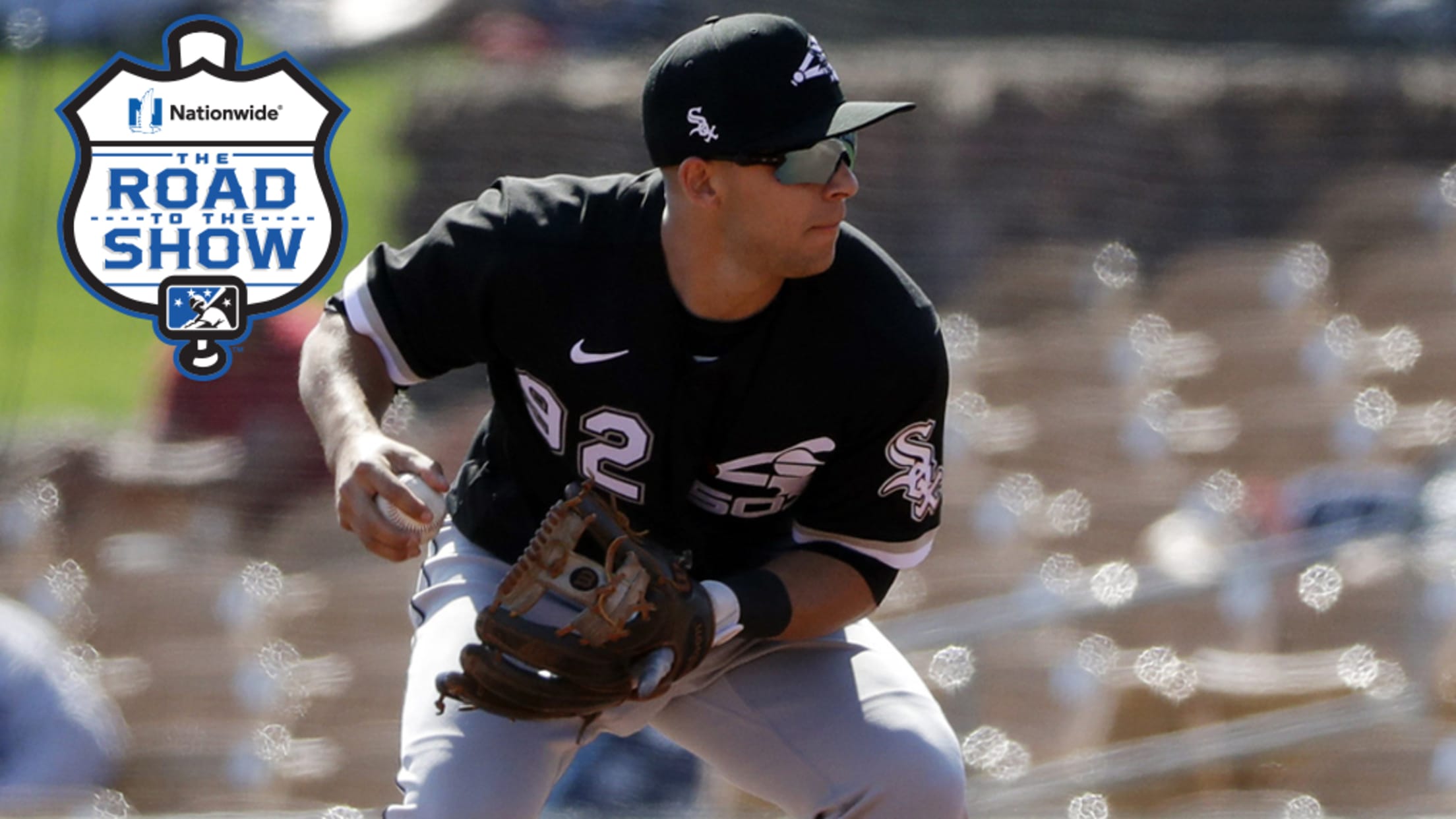 Nick Madrigal found out about baseball's coronavirus-related pause the same way most did around the sport. First, there were the smattering of push notifications and other news alerts coming through phones around the White Sox complex in Glendale, Arizona, on March 12. Then there was confirmation from club and league
White Sox youngsters look to seize opportunity
Robert, Madrigal leading talented prospect pool toward Windy City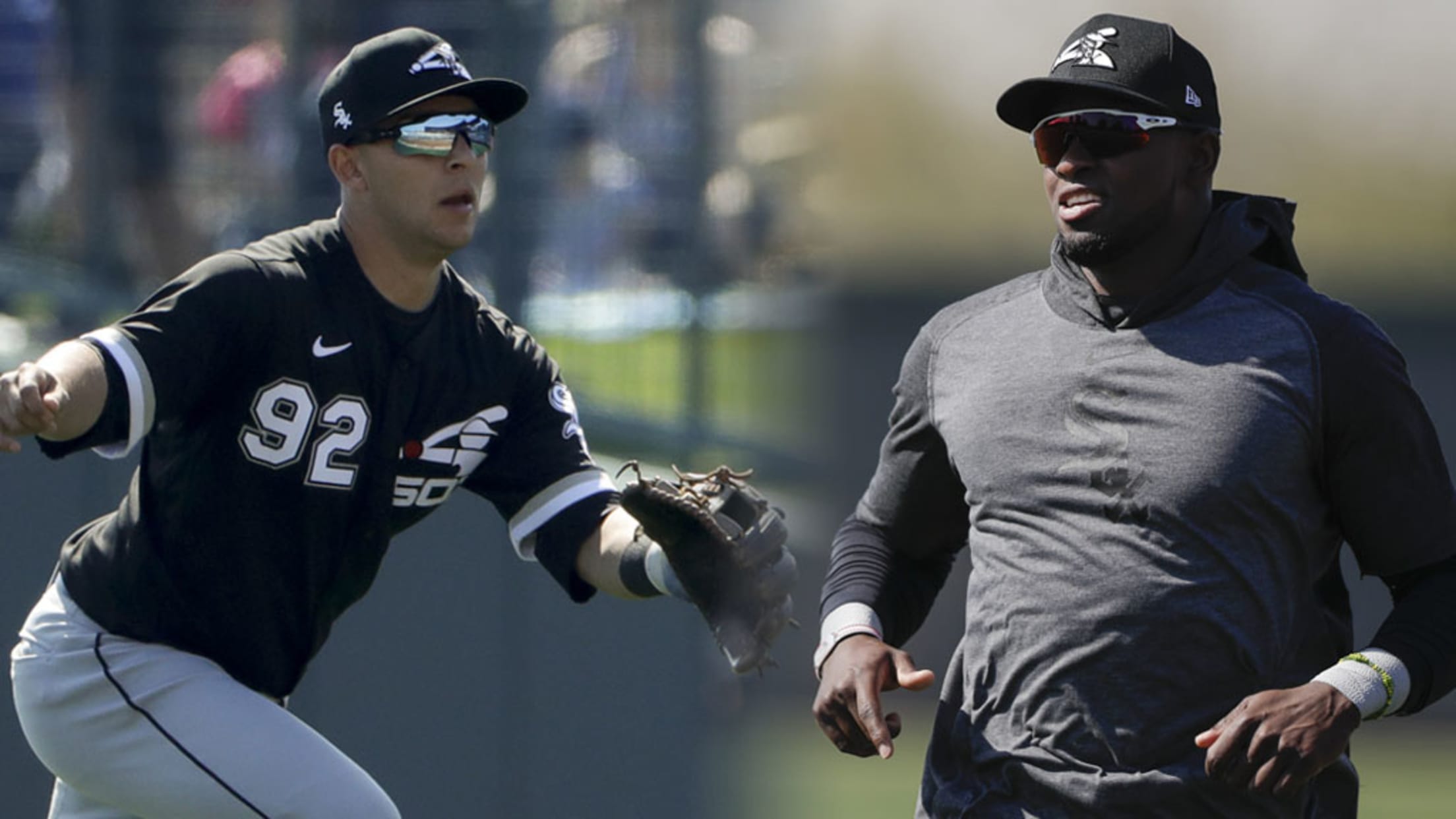 GLENDALE, Arizona -- Rejoice, White Sox fans. The future is now.Or at least, it's almost here. 
Toolshed: Non-roster invitees to follow
Madrigal, Rutschman, Gore worth watching in Spring Training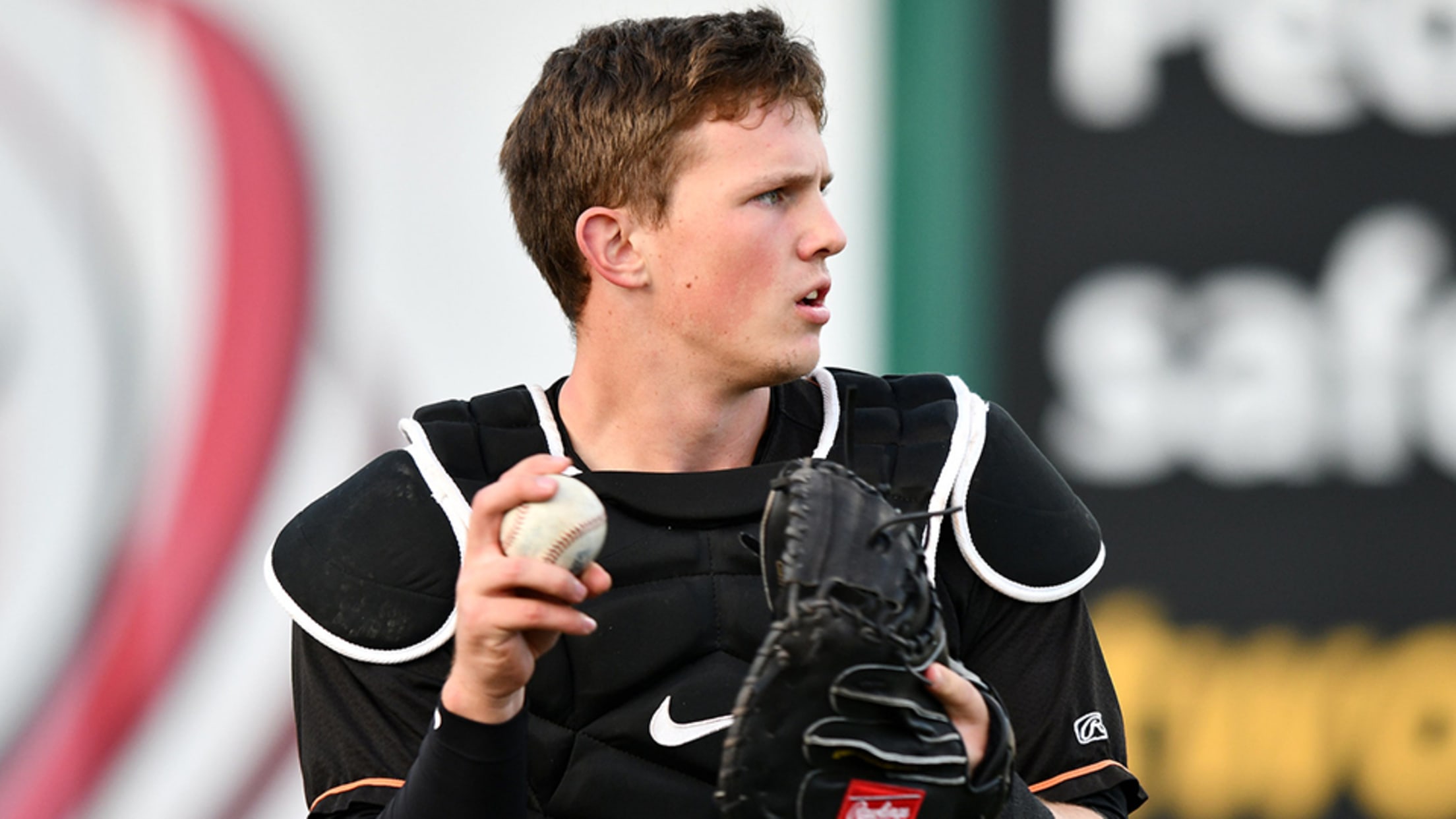 Saturday means the start of February, which means the start of Spring Training, which means the return of baseball.The storylines will pile up with players descending on Arizona and Florida in the coming weeks. Some of them are not on 40-man rosters but will still participate in Major League camp
Vaughn, Madrigal head to White Sox camp
First-rounders lead non-roster invites, including seven top prospects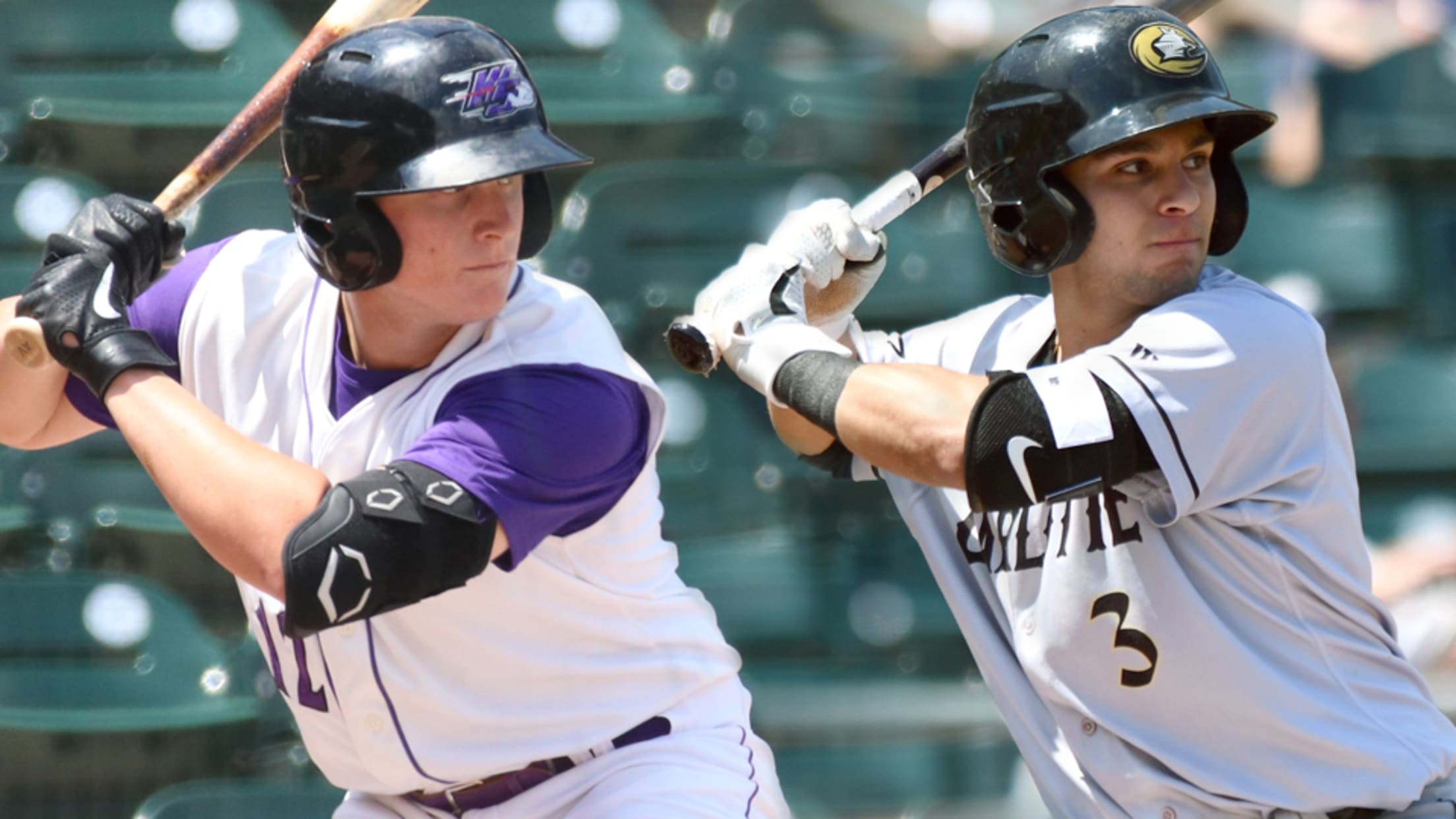 Last February, Andrew Vaughn was gearing up for Pac-12 action with Cal. This year, he's getting his first shot at big league camp.The White Sox announced their No. 3 prospect and No. 4 prospect Nick Madrigal as non-roster invites to Major League Spring Training on Tuesday, along with 25 other
Robert, Madrigal form future for White Sox
Outfielder, second baseman continue quick climbs to Majors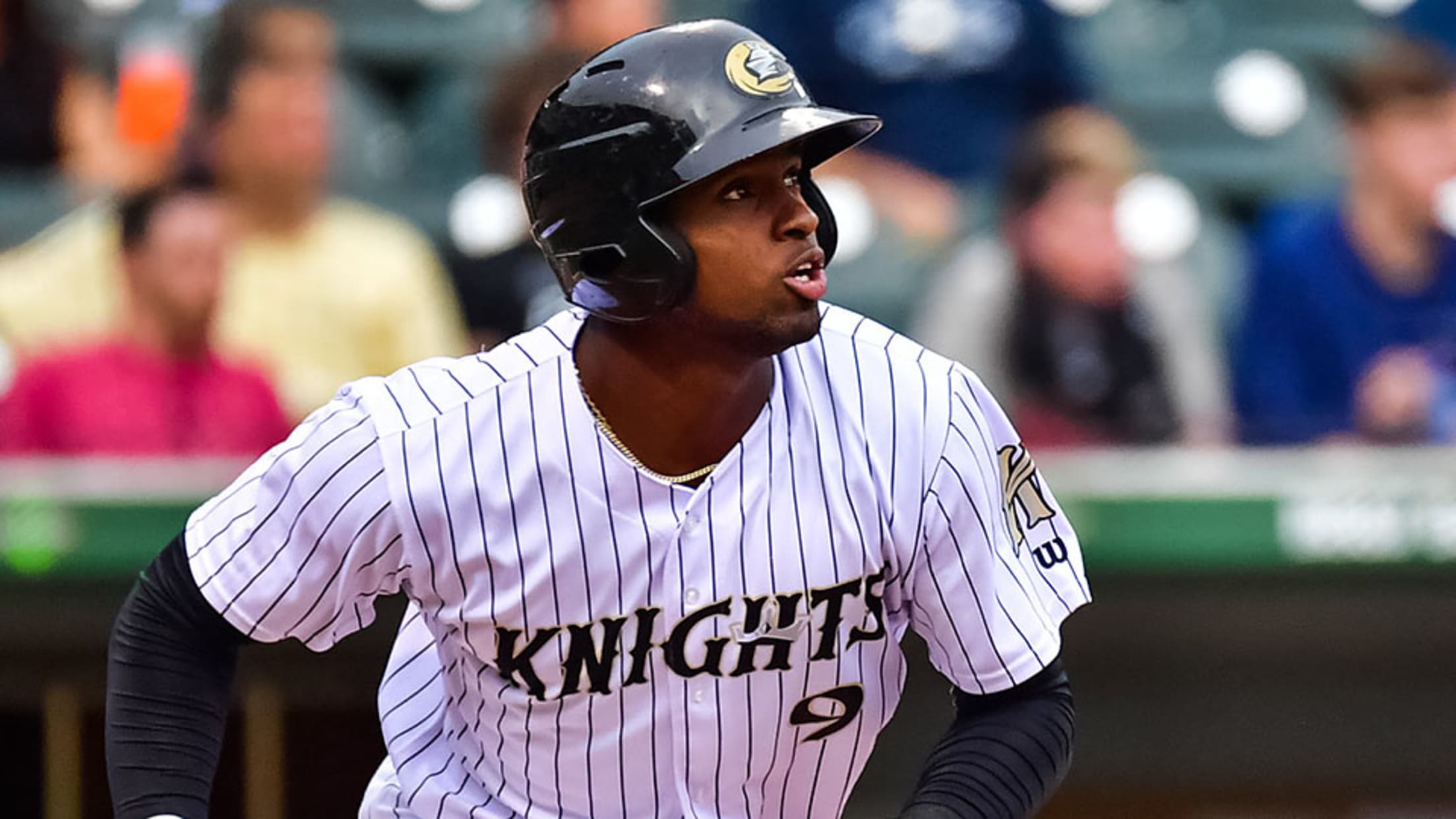 Each offseason, MiLB.com goes position by position across each system and honors the players -- regardless of age or prospect status -- who had the best seasons in their organization. Click here to locate your favorite club.There's something brewing on the South Side of Chicago, with a core of young talent taking
Sitting Down With Nick Madrigal
Whirlwind 2019 Season Leads Top Prospect To Charlotte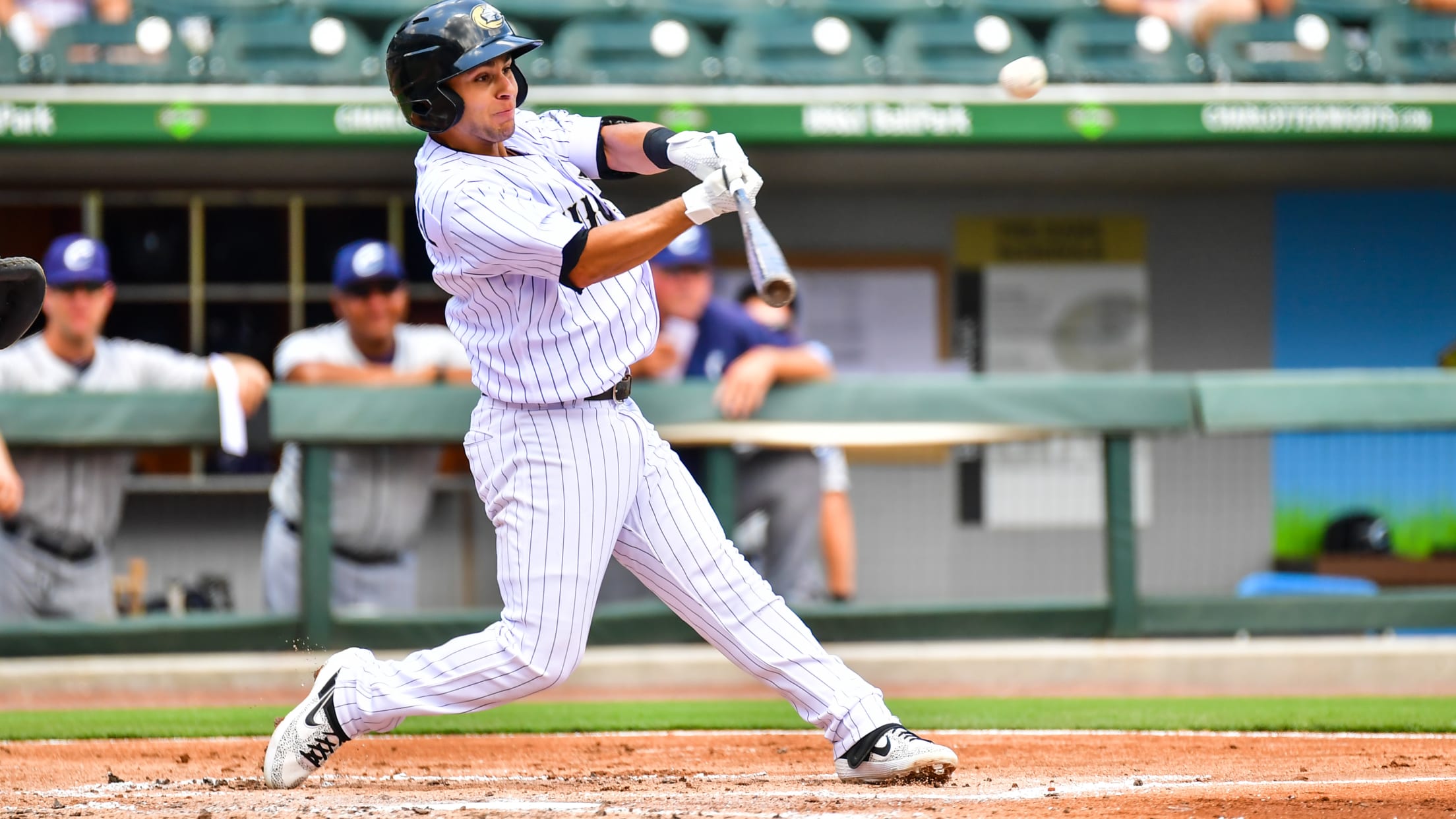 Less than a year and a half ago, Nick Madrigal was a college student at Oregon State University. After leading the Beavers to a College World Series title in June 2018, he embarked on his pro career with the White Sox as their fourth overall pick in the 2018 draft.
Knights Fall to Tides 7-6 in 10 Innings
Charlotte's Season Ends on Monday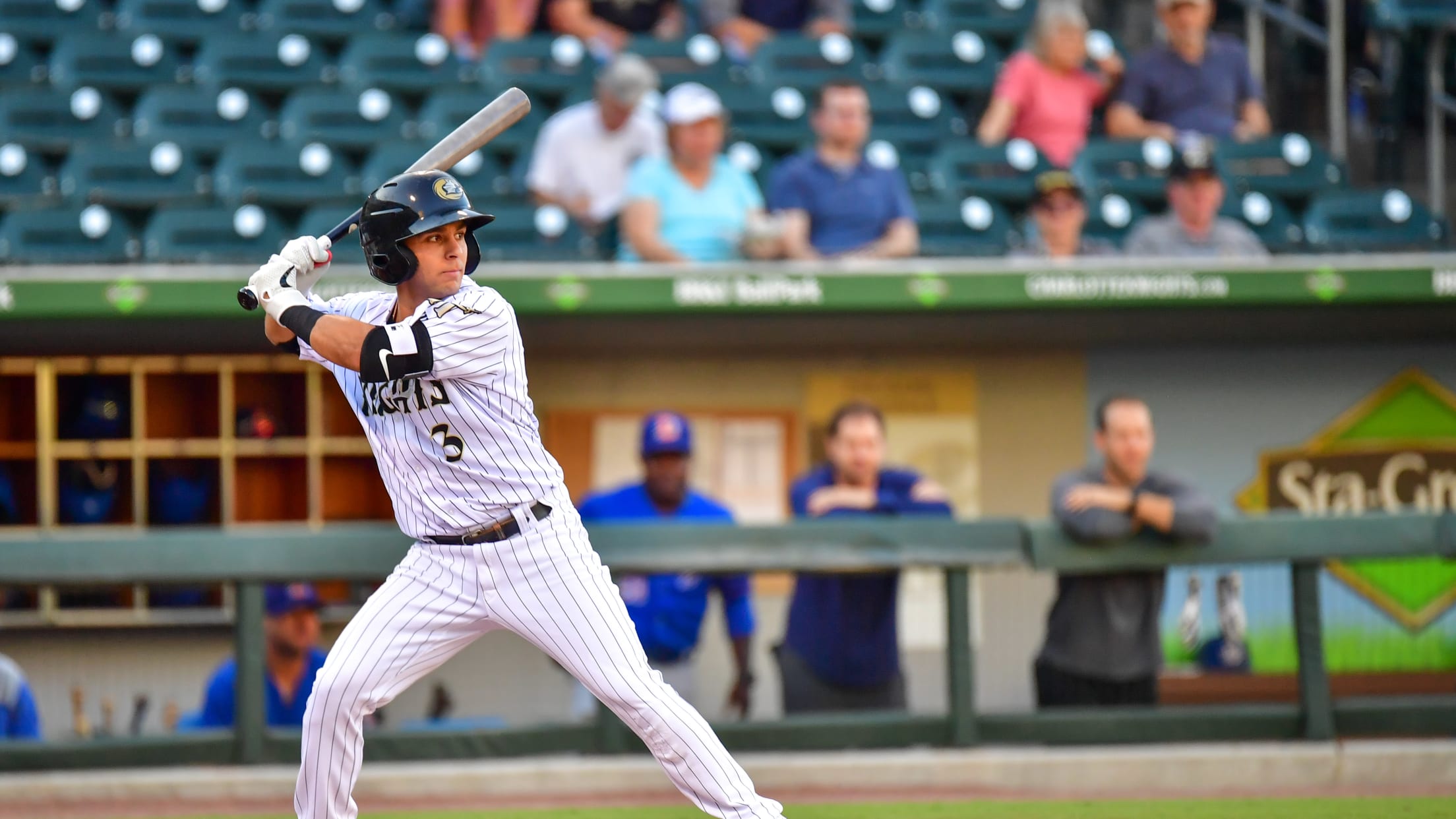 (NORFOLK, VA) -- The Charlotte Knights dropped the final game of the 2019 regular season to the Norfolk Tides by a score of 7-6 in 10 innings on Monday afternoon from Harbor Park in Norfolk, VA. The Knights needed a win over the Tides and a loss by the Durham
Knights' Madrigal slaps career-high five hits
White Sox No. 4 prospect hit .311 across three levels this year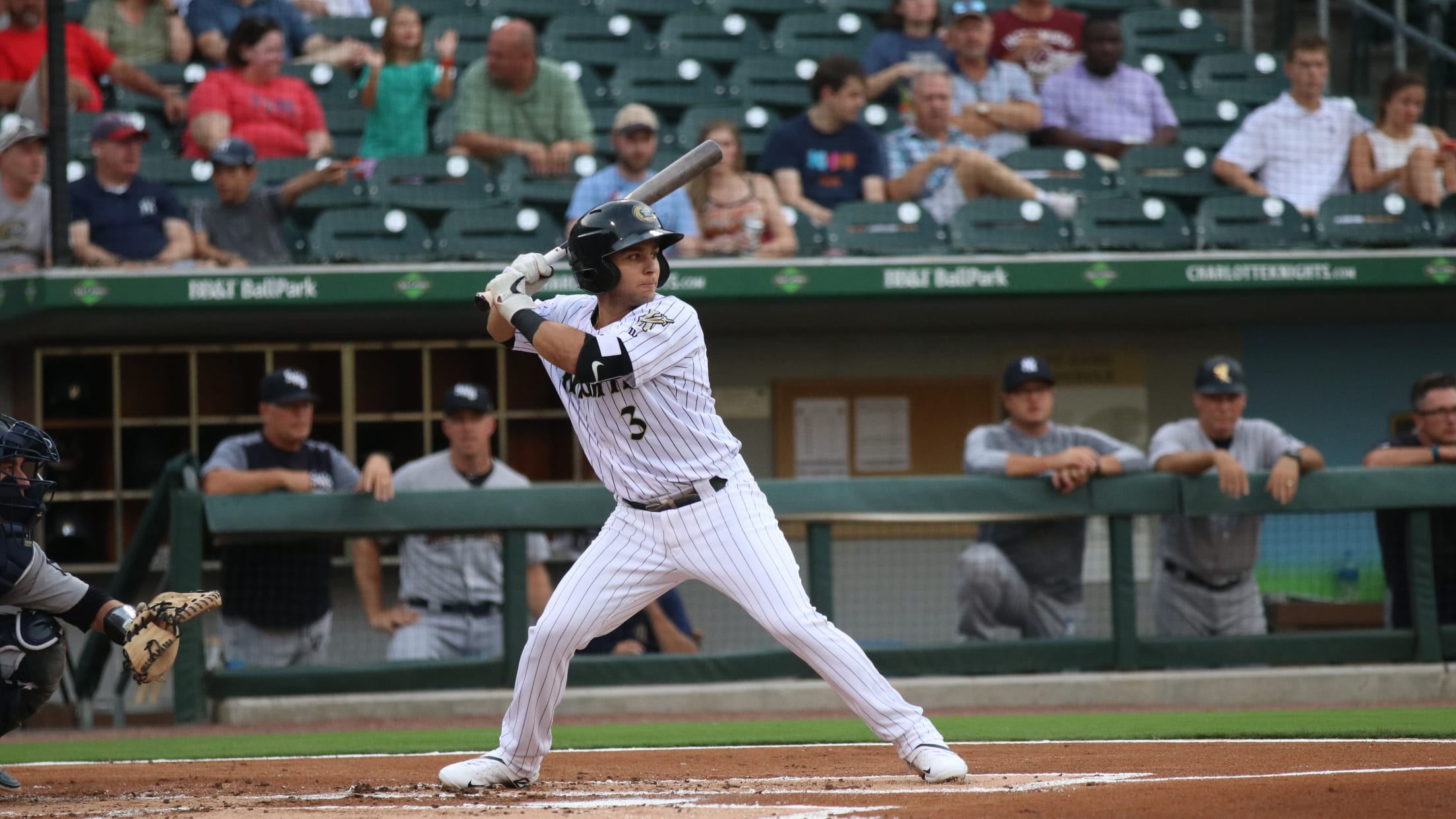 After a fantastic offensive season in which he soared to Triple-A, it was only fitting that Nick Madrigal ended the year with one of his best performances.The fourth-ranked White Sox prospect set a career high with five hits -- all singles -- driving in two runs and scoring twice in
Knights Fall To Tides 8-1 On Sunday
Knights' magic number drops to four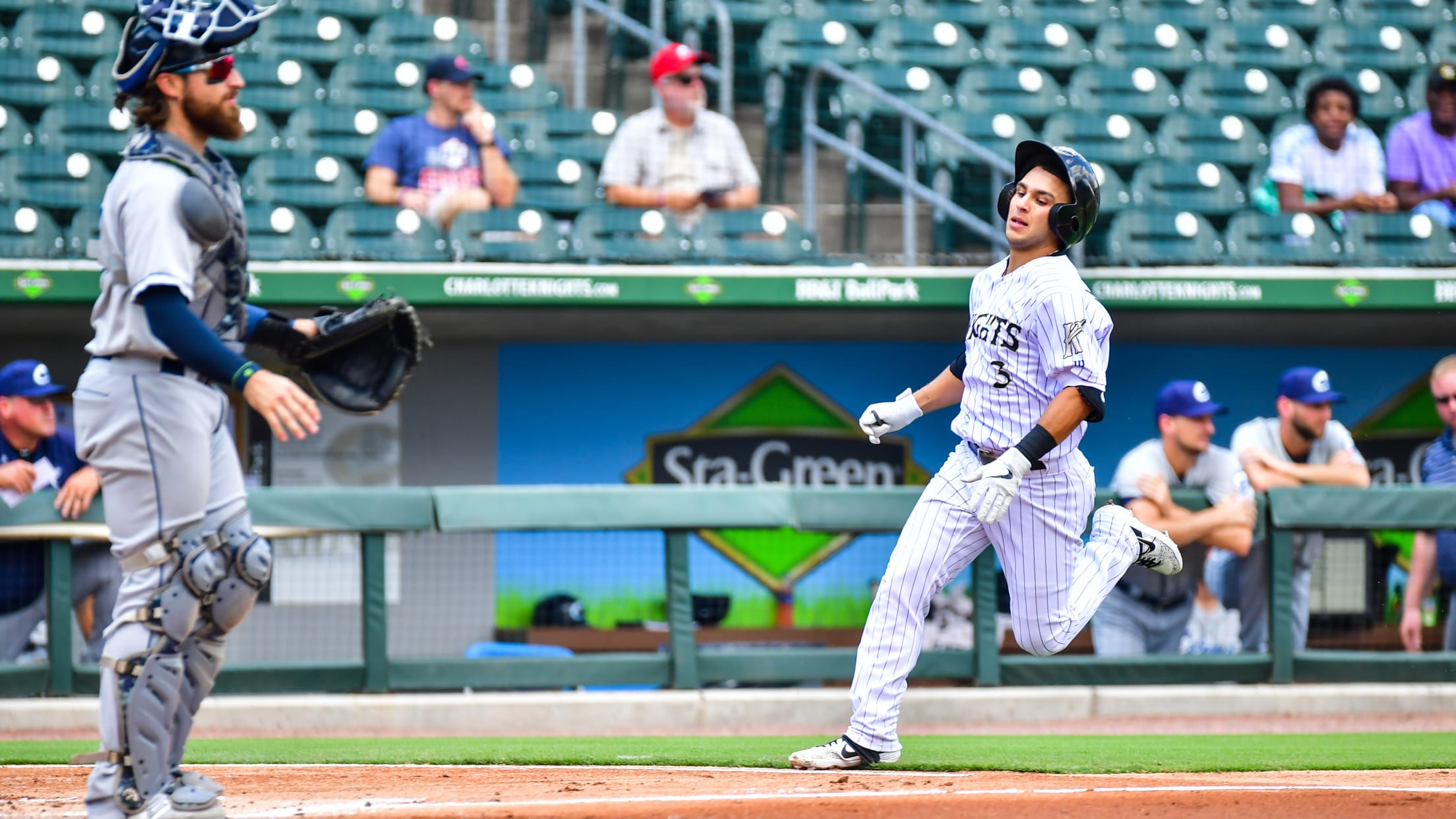 (UPTOWN CHARLOTTE, NC) - The Charlotte Knights dropped the finale of their three-game series with the Norfolk Tides by a score of 8-1 on Sunday afternoon at BB&T Ballpark.
Wild-Card Leading Knights Sweep the Bulls, Win 4-2 on Thursday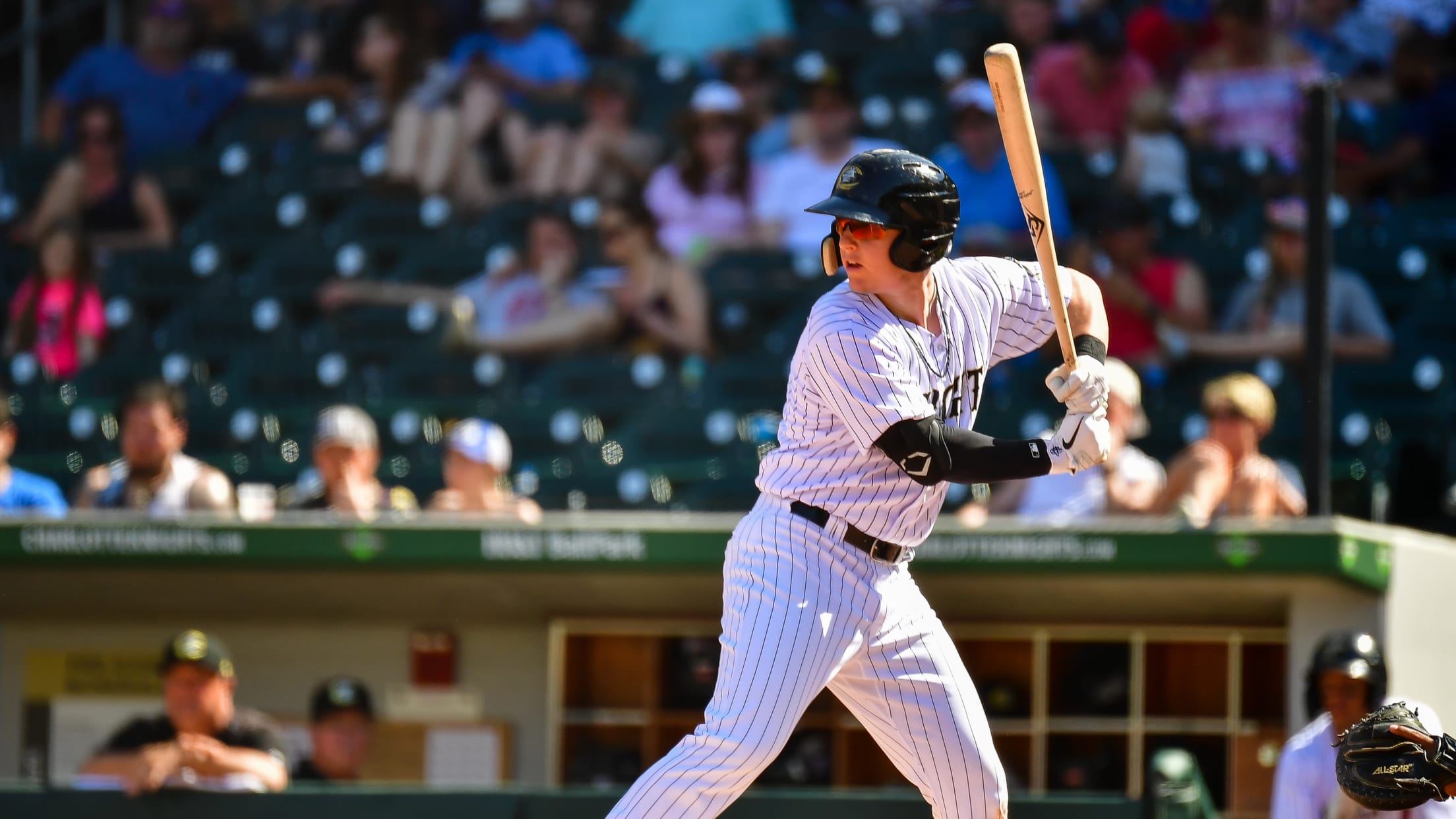 (DURHAM, NC) -- Since July 28 (24 games), the Charlotte Knights are the hottest team in all of Minor League Baseball. On Thursday, they remained red-hot.
Prospect Roundup: Games of August 20
Madrigal stays hot for Knights; Cardinals' Carlson goes yard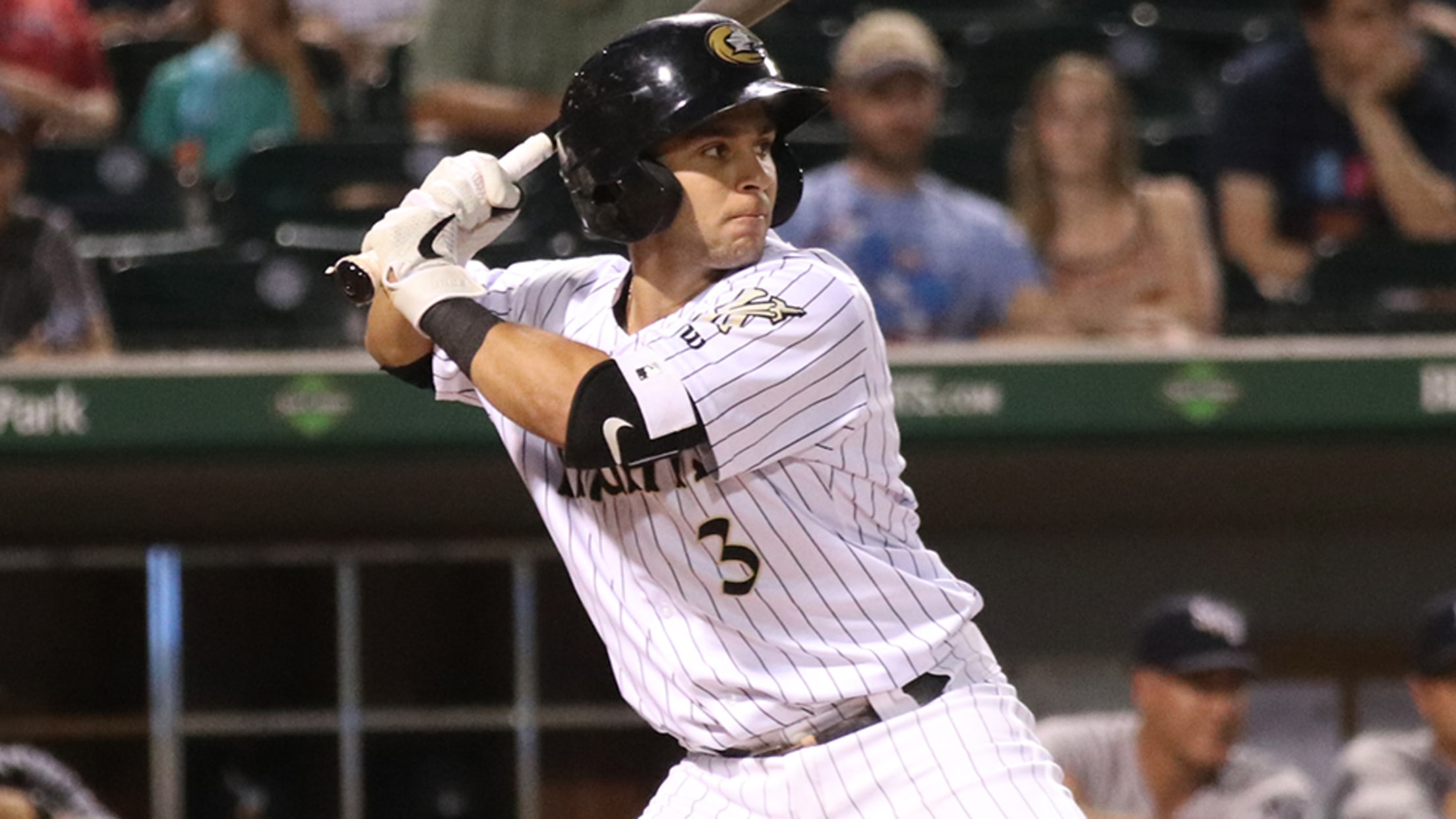 White Sox 2B Nick Madrigal, Triple-A Charlotte: 3-for-5, 1 2B, 2 R -- MLB.com's No. 41 overall prospect bumped his Triple-A average 21 points to .311 with a three-hit night. Madrigal doubled in the first inning, singled in the third and eighth to complete his second game with at least
Wild Card-Leading Knights Charge Past the Bulls 9-3 Tuesday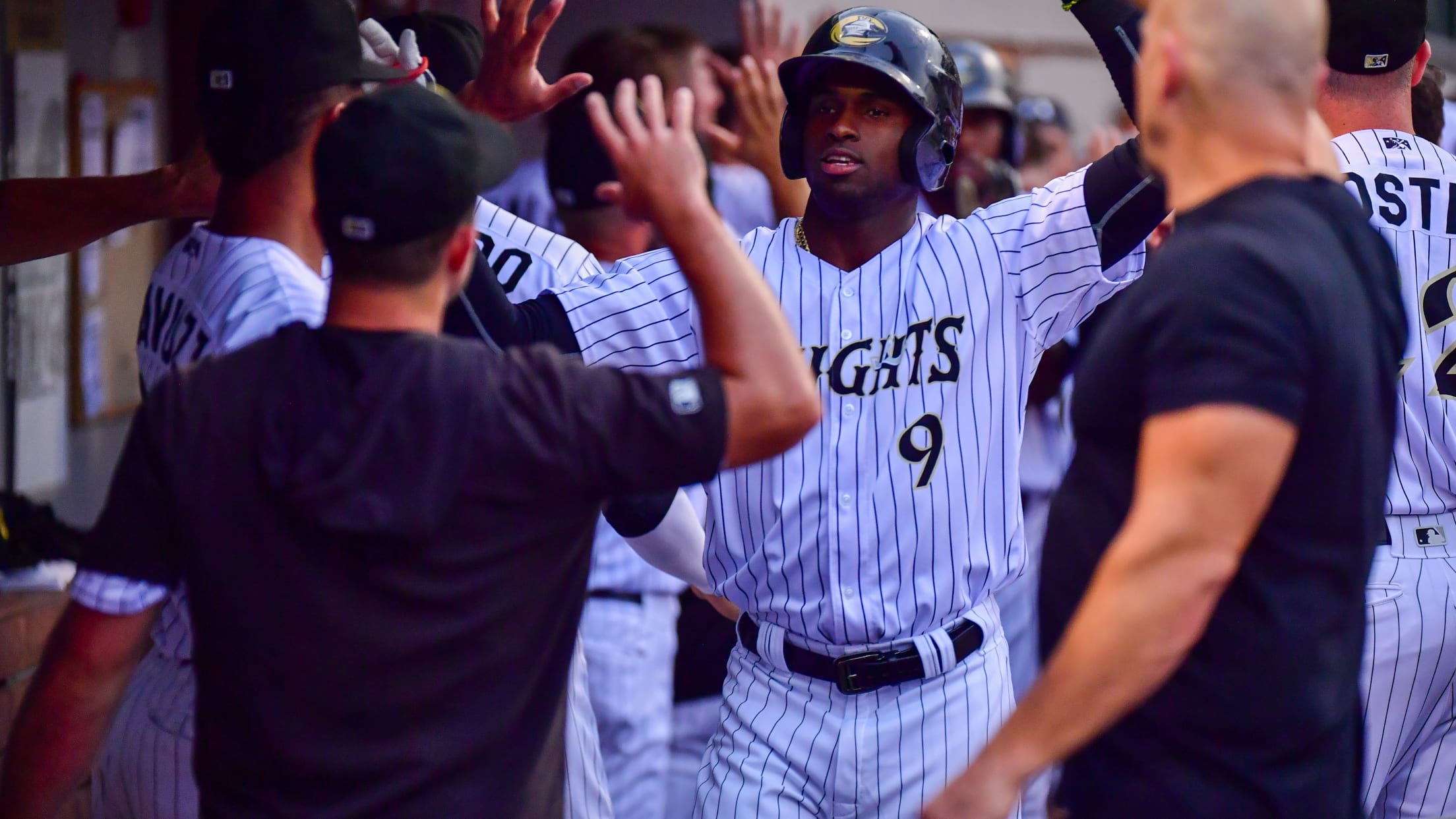 (DURHAM, NC) -- Outfielders Luis Robert and Daniel Palka launched home runs to help power the International League Wild Card-leading Charlotte Knights past the Durham Bulls by a score of 9-3 on Tuesday in game two of their four-game series from Durham Bulls Athletic Park. With the win, the Knights
Knights' Robert hits two towering homers
Top White Sox prospect racks up fourth two-tater game of year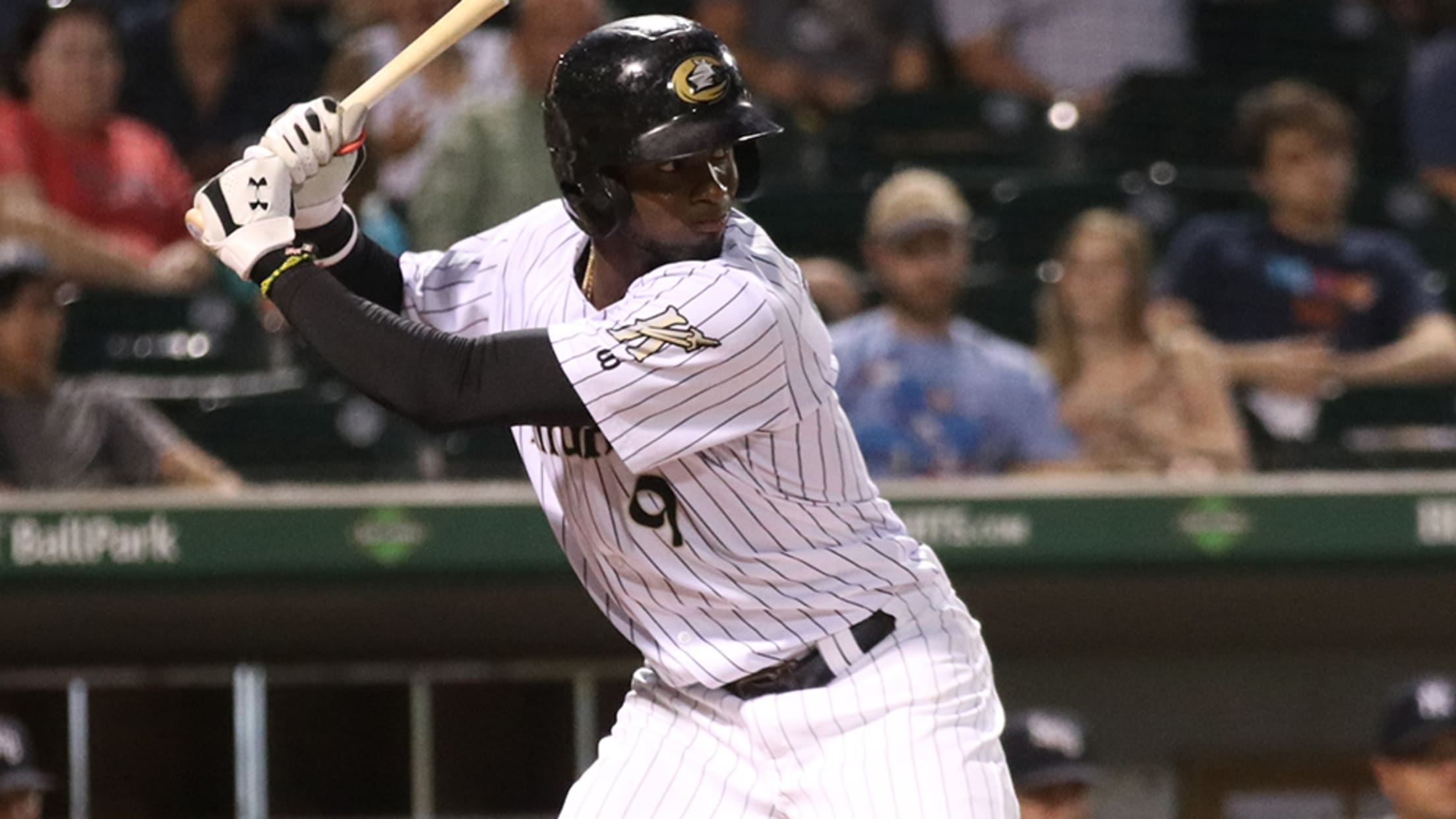 Luis Robert got plenty of mileage out of his two hits Sunday.The top White Sox prospect belted a pair of long homers, plating three runs, in Triple-A Charlotte's 8-2 win over Columbus at BB&T Park. It marked his fourth game with two taters this season and his third with the
Knights Clipped By Columbus 5-4
Madrigal, Collins Homer In Loss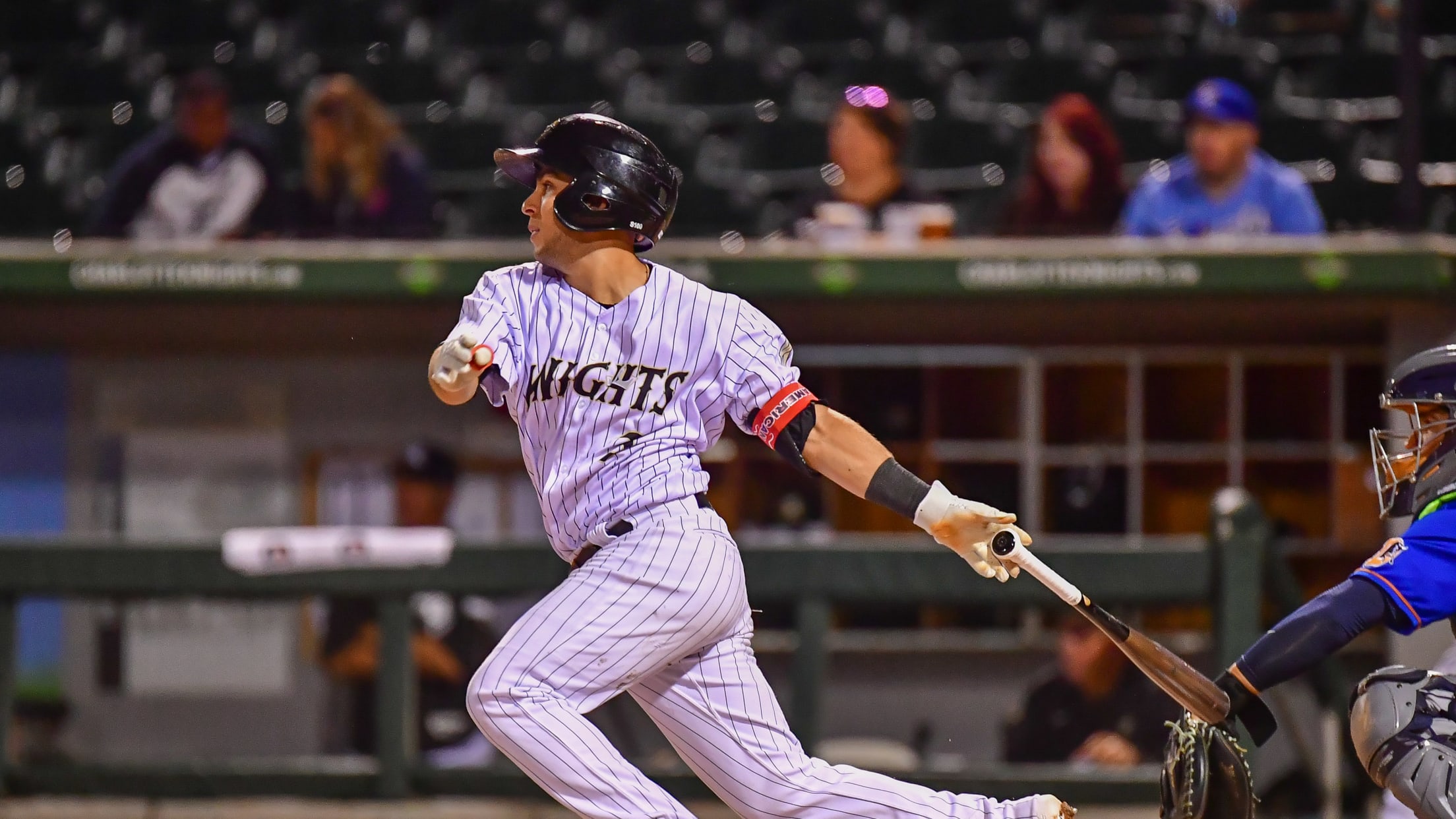 (UPTOWN CHARLOTTE, NC) - The Charlotte Knights' winning streak was snapped at three games with a 5-4 loss to the Columbus Clippers on Friday afternoon in the opener of a four-game series at BB&T Ballpark. 
Knights Rout RailRiders 15-1 In Opener
Charlotte ties season-high with 15 runs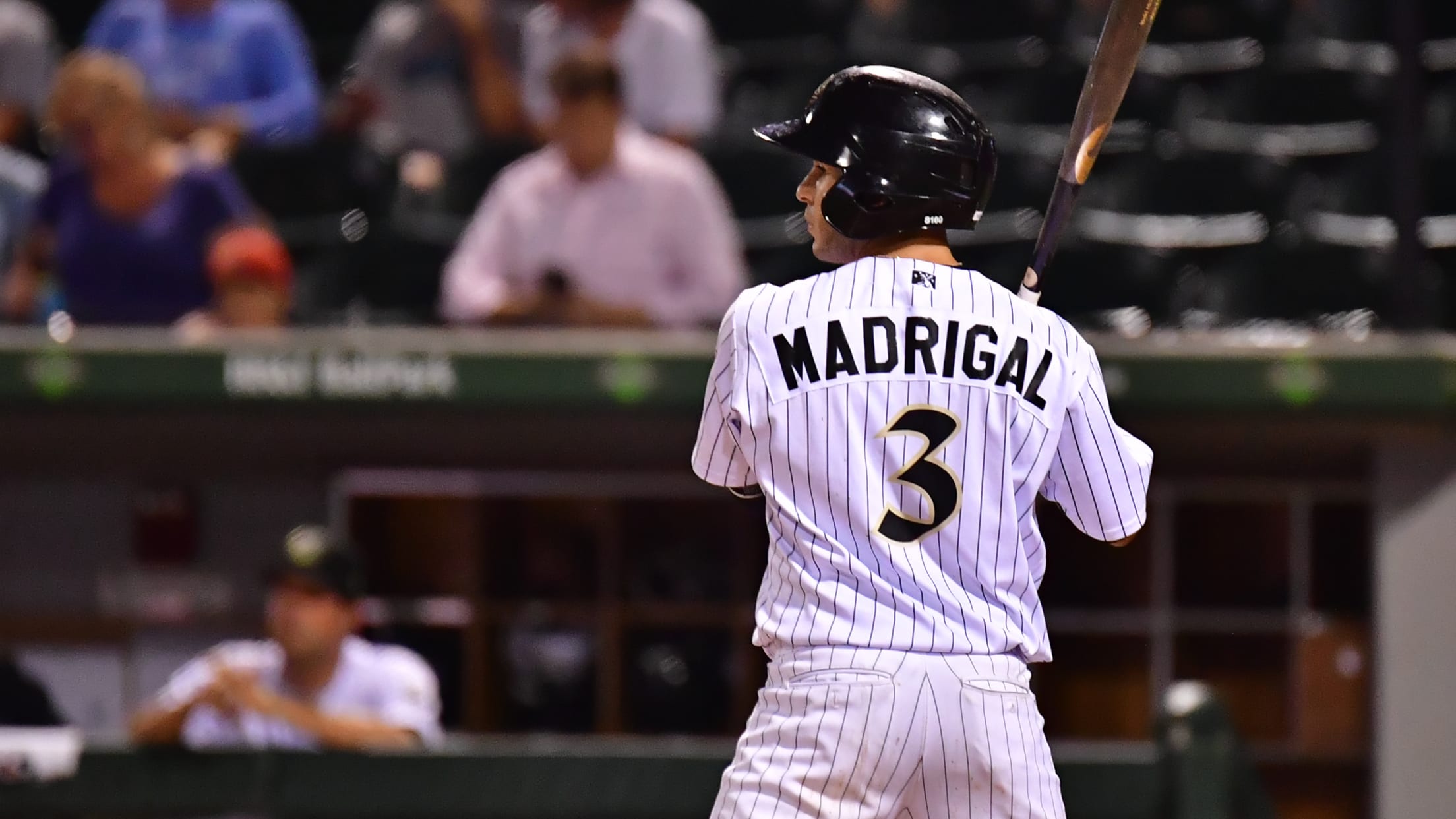 (UPTOWN CHARLOTTE, NC) - With their most complete performance of the season both on the mound and at the plate, the Charlotte Knights crushed the Scranton/Wilkes-Barre RailRiders 15-1 on Tuesday night at BB&T Ballpark in the opener of their three-game series.
Robert leads Knights' fireworks with four hits
Top White Sox prospect's night matched by fifth-ranked Madrigal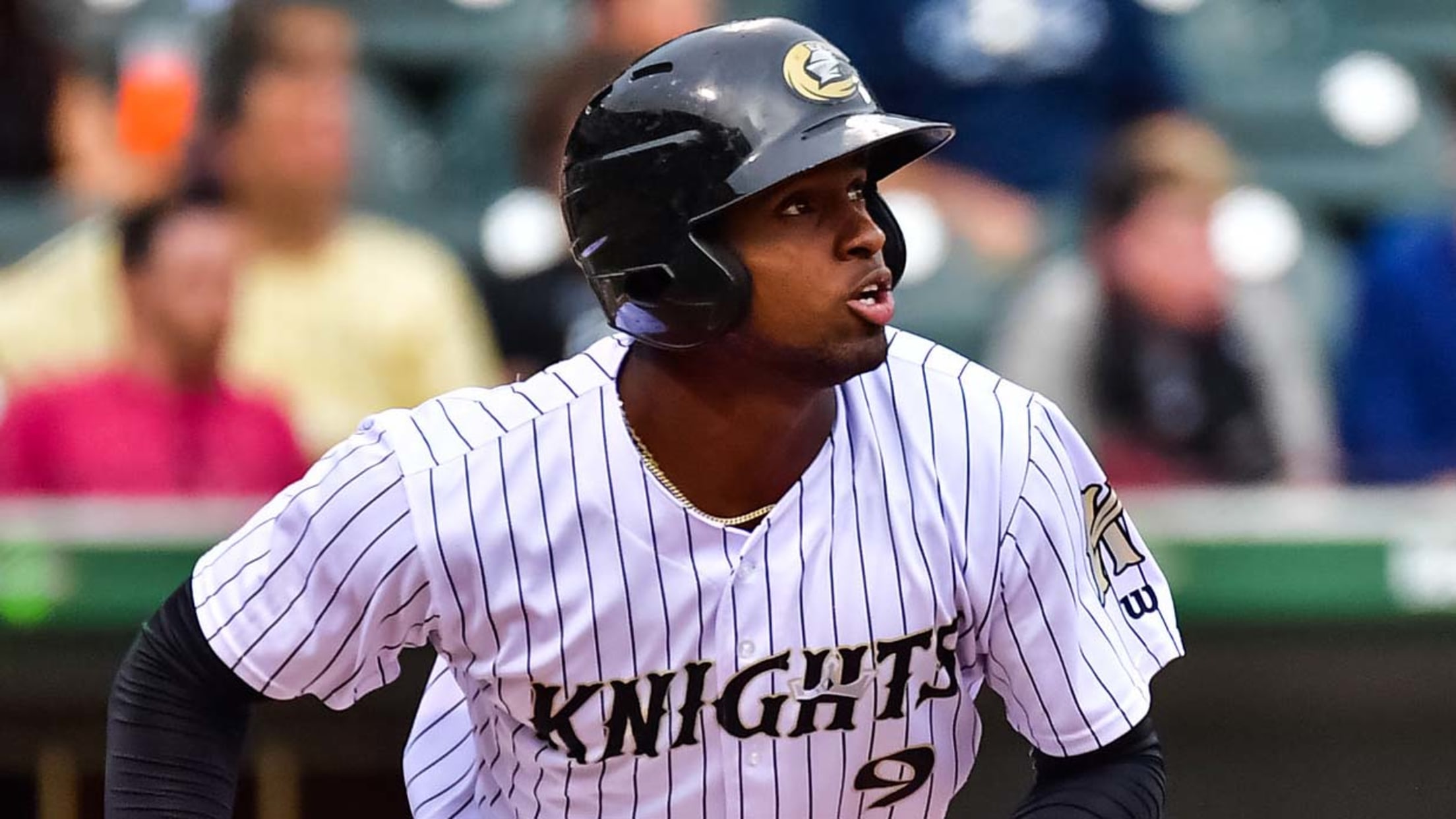 Luis Robert put on a show at the plate and in the field Tuesday night. And Nick Madrigal matched him almost step for step.MLB.com's fifth-ranked prospect matched his career high with his first Triple-A four-hit game, scoring three runs and driving in two, as Charlotte routed Scranton/Wilkes-Barre, 15-1, at BB&T
Red-Hot Knights Beat the RailRiders 7-4
Knights Earn Three-Game Series Sweep, Win Fourth-Straight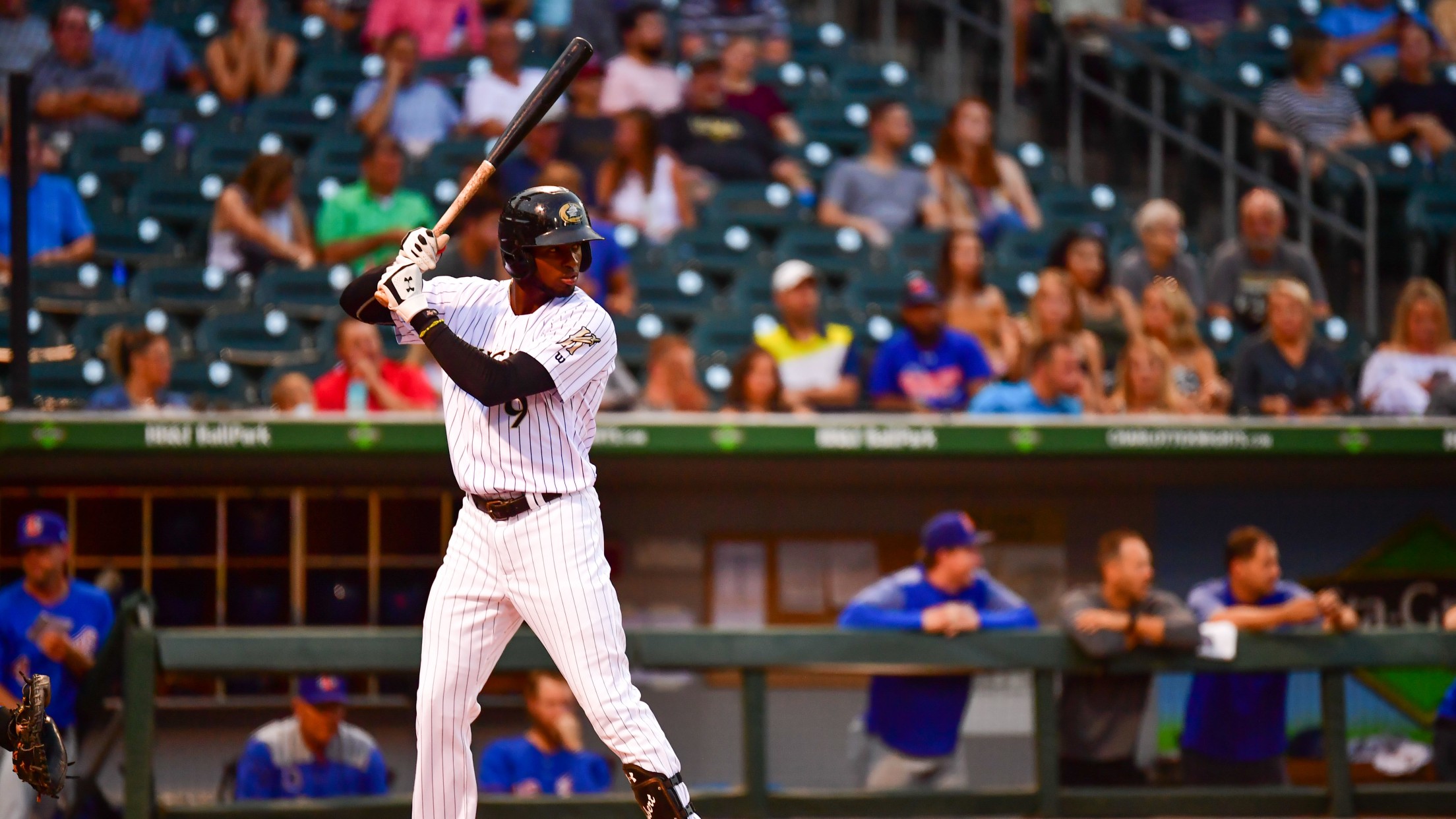 (MOOSIC, PA) -- Center fielder Luis Robert launched his eighth home run of the season, shortstop Ramón Torres recorded a game-high four hits, and the red-hot Charlotte Knights beat the Scranton/Wilkes-Barre RailRiders by a score of 7-4 in the finale of their three-game series from PNC Field in Moosic, PA
Knights Fall 17-4 In Opener At Gwinnett
Robert hits seventh Knights homer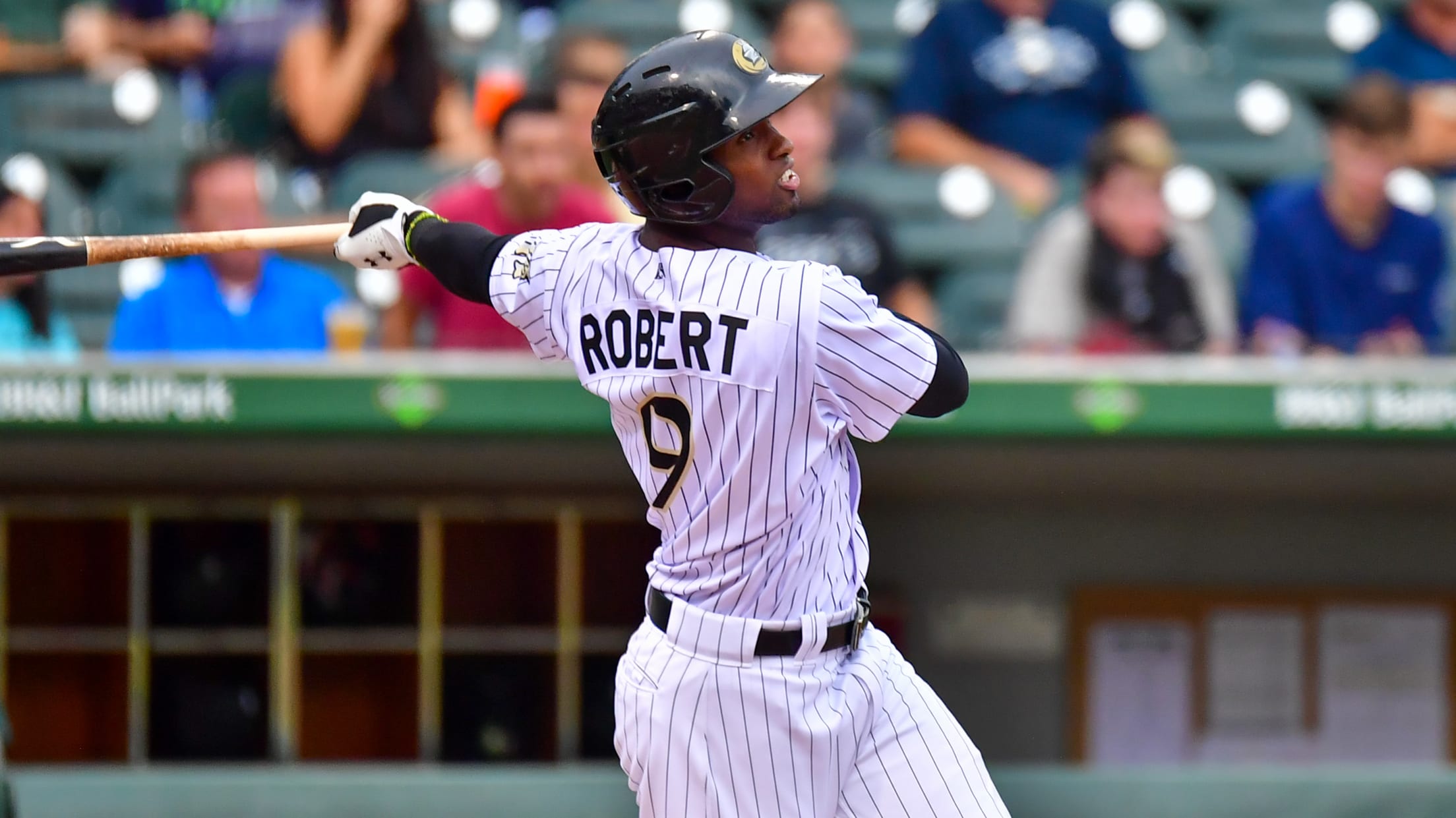 (LAWRENCEVILLE, GA) - The Charlotte Knights began their road trip with a 17-4 loss to the Gwinnett Stripers on Friday night at Coolray Field in the opener of a three-game series with their International League South Division foes.