The Road to The Show™: Oneil Cruz
Pirates slugger standing tall on his journey to the Majors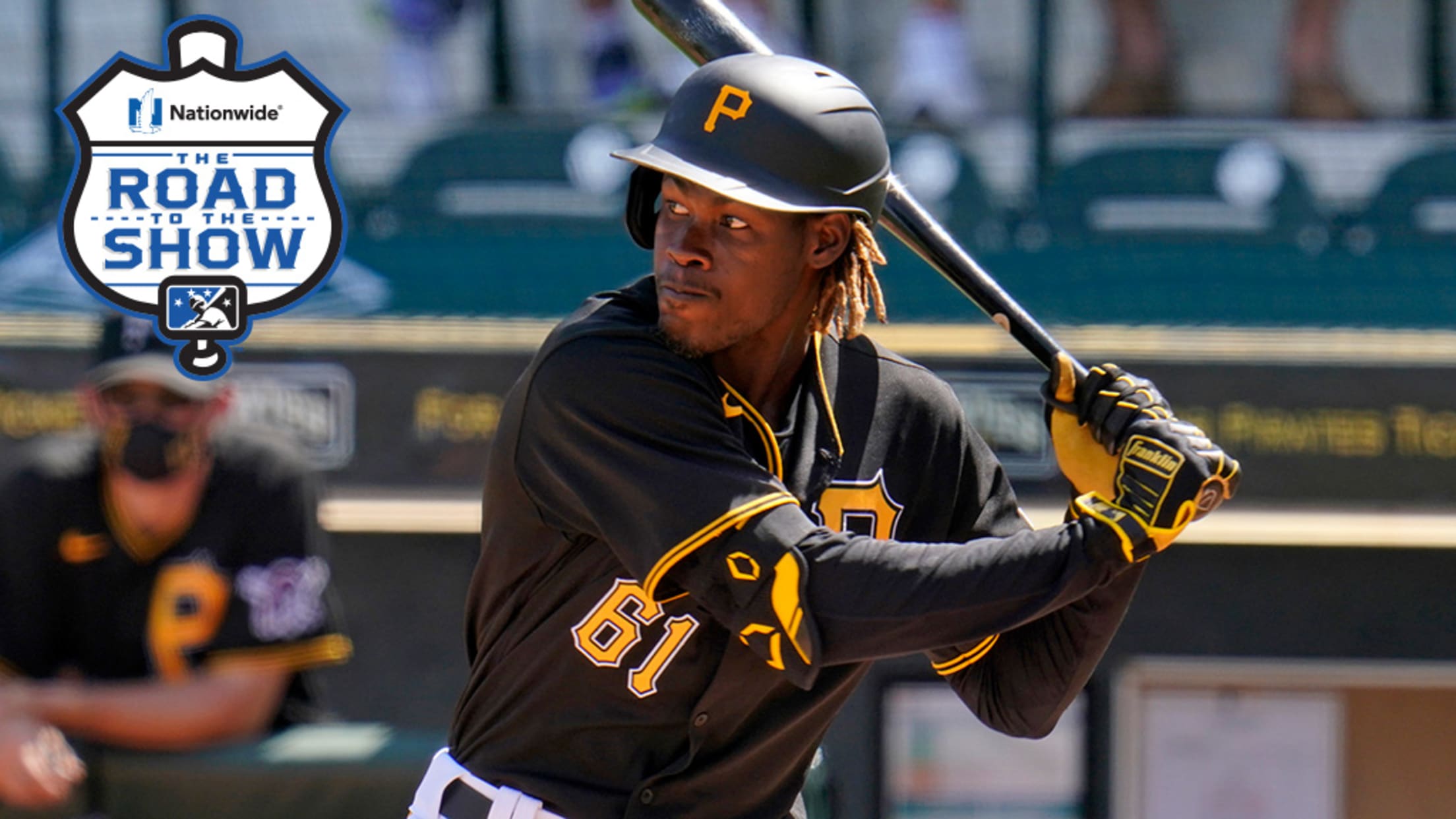 Each week, MiLB.com profiles an elite prospect by chronicling the steps he's taken to reach the brink of realizing his Major League dream. Here's a look at Pittsburgh Pirates prospect Oneil Cruz. For more player journeys on The Road to The Show click here. The Pirates look forward to the
Winter ball roundup: Dominican League
After short stay for top prospect Franco, others shine in LIDOM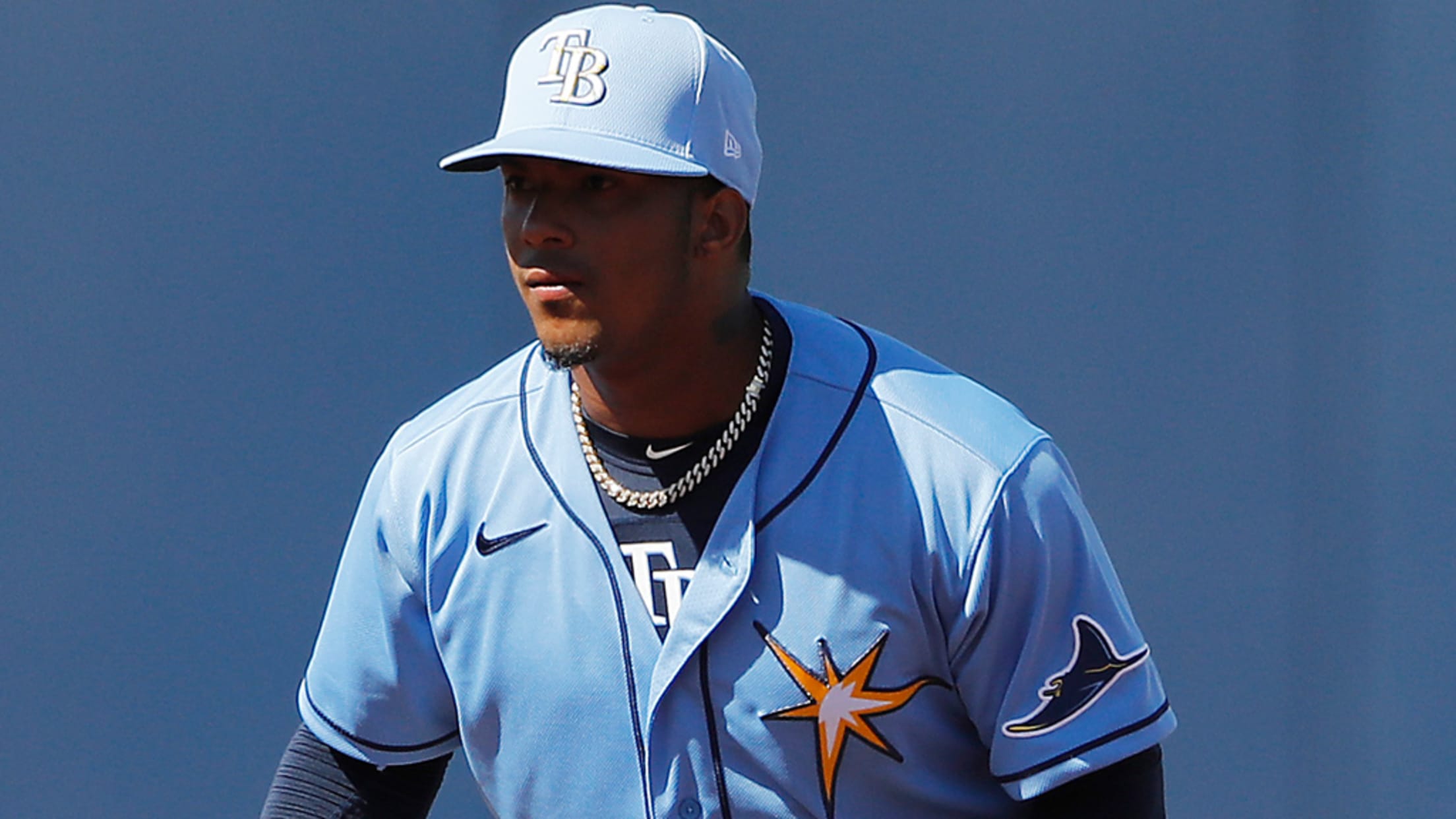 Without a Minor League season in 2020, top prospects headed to various locations across the globe for offseason work. Over the next few weeks, MiLB.com will look at the highlights from winter ball seasons worldwide. First up: the Dominican Winter League. Season summary Perhaps baseball's most iconic current winter circuit,
Report: Pirates' Cruz involved in deadly crash
Shortstop 'cooperating fully' with authorities in Dominican Republic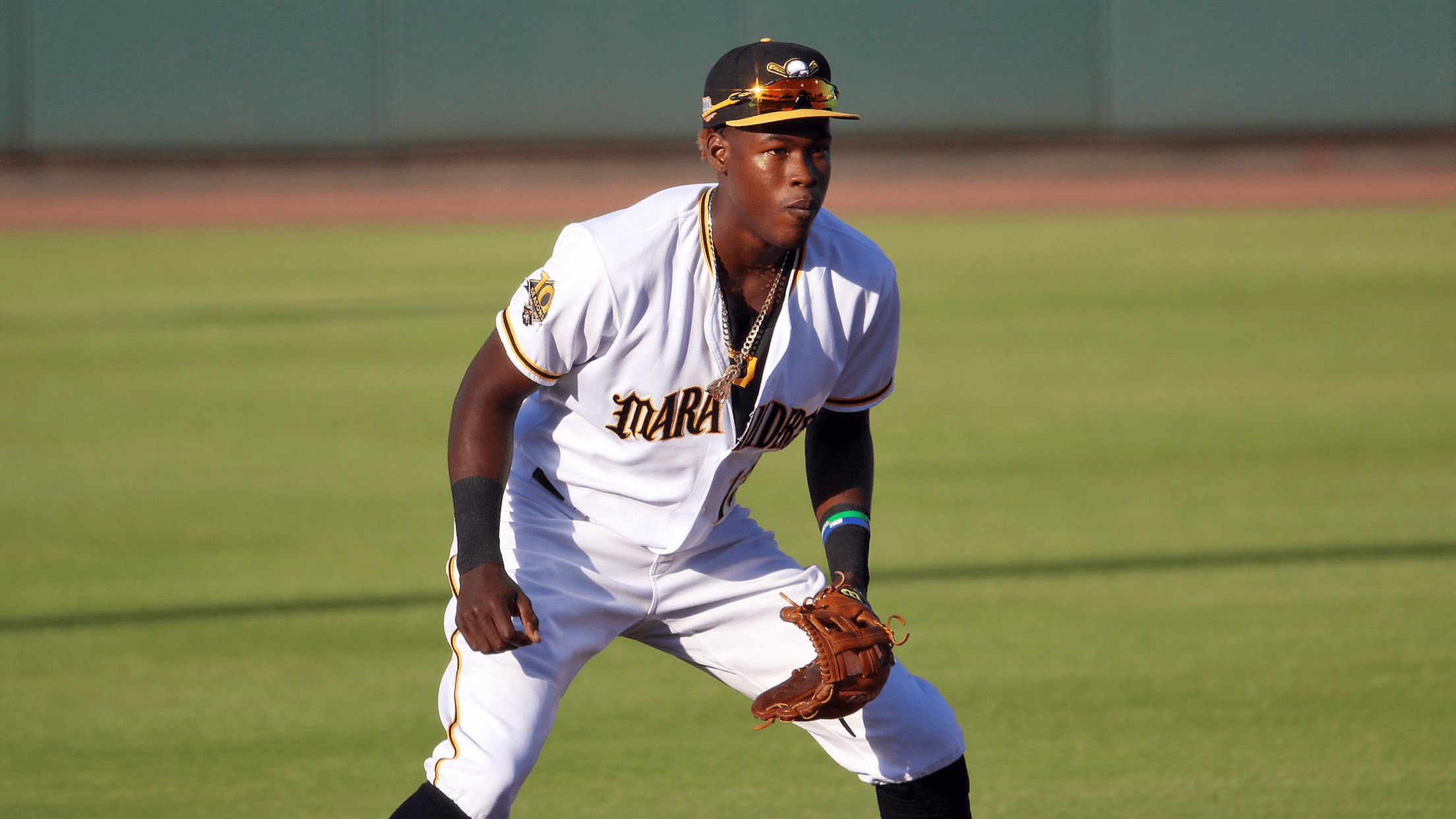 Pirates prospect Oneil Cruz was involved in a traffic collision that killed three people on Monday, according to a report out of the Dominican Republic. Cruz, the Bucs' No. 3 prospect and No. 60 overall, was the driver of a vehicle that struck a motorcycle on the Sanchez Highway near
Prospects in the Pirates' 2020 player pool
Bucs balance Major League readiness and development needs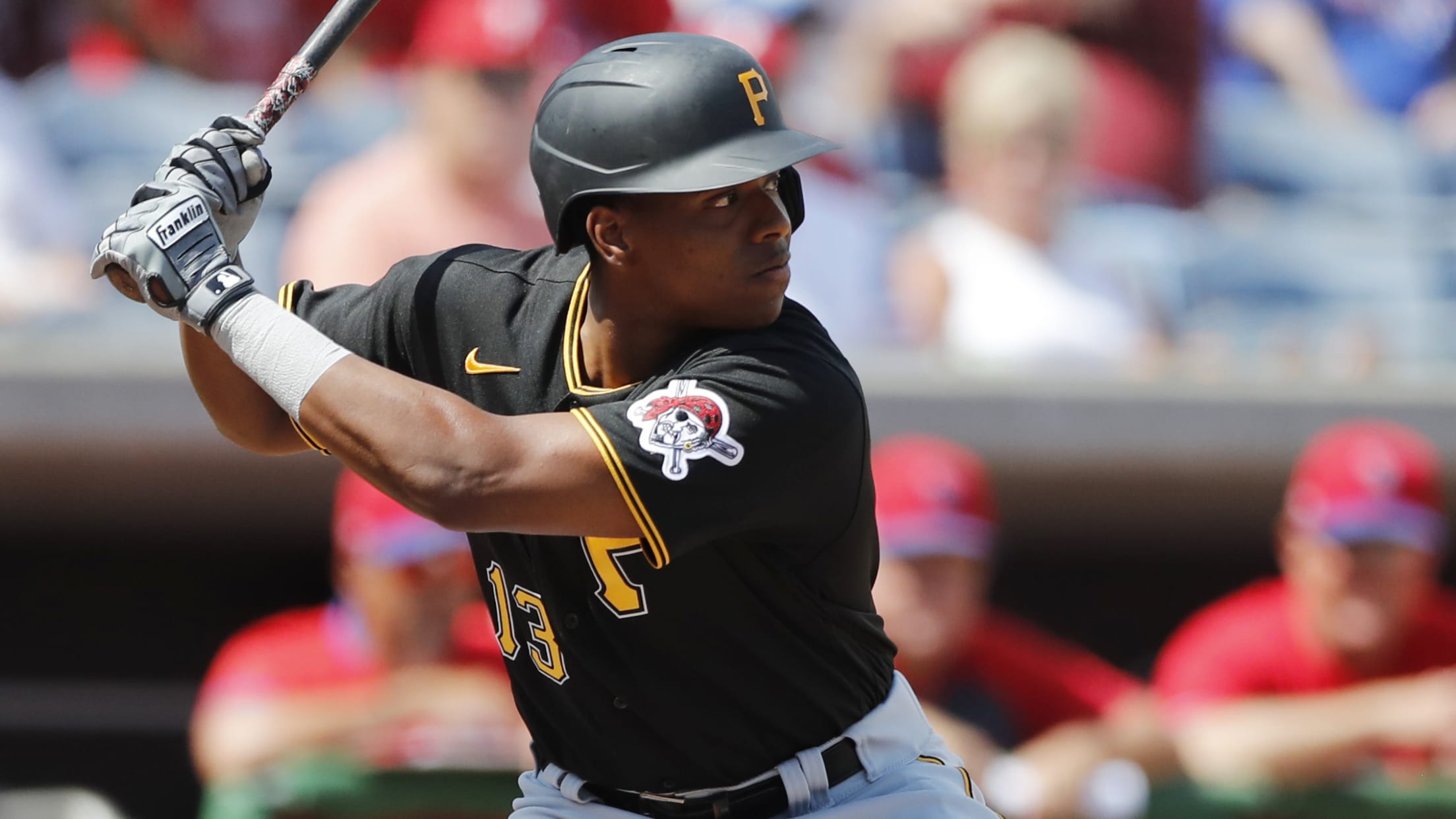 As part of the new rules for the 2020 Major League season, each of the 30 organizations will maintain a 60-man player pool for the duration of the campaign. Some members of the player pool will feature on the active Major League roster while others will work out at an
Toolshed dream lineup: The 21-year-olds
Padres' Gore, Angels' Adell highlight heading into season at 21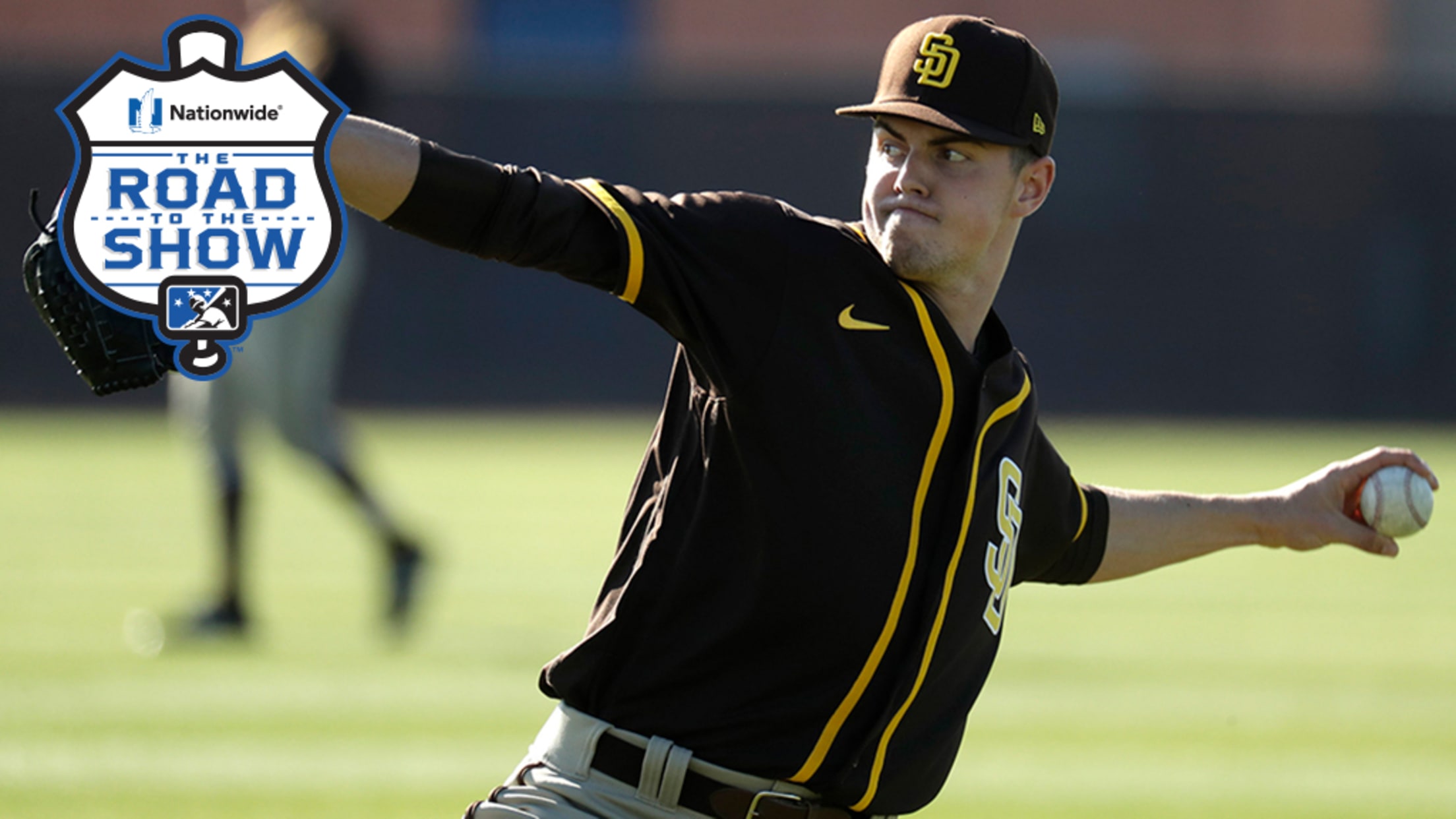 There may be no Minor League Baseball games yet, but that's not going to stop us from dreaming about lineups.In the coming weeks, Toolshed will craft the best possible prospect lineups, sorted by age. The opening edition focused on teenagers, and the second looked at 20-year-olds. This time, we turn
Keller, Hayes anchor ship for Pirates
Hurler gets big league experience; infielder wins third Gold Glove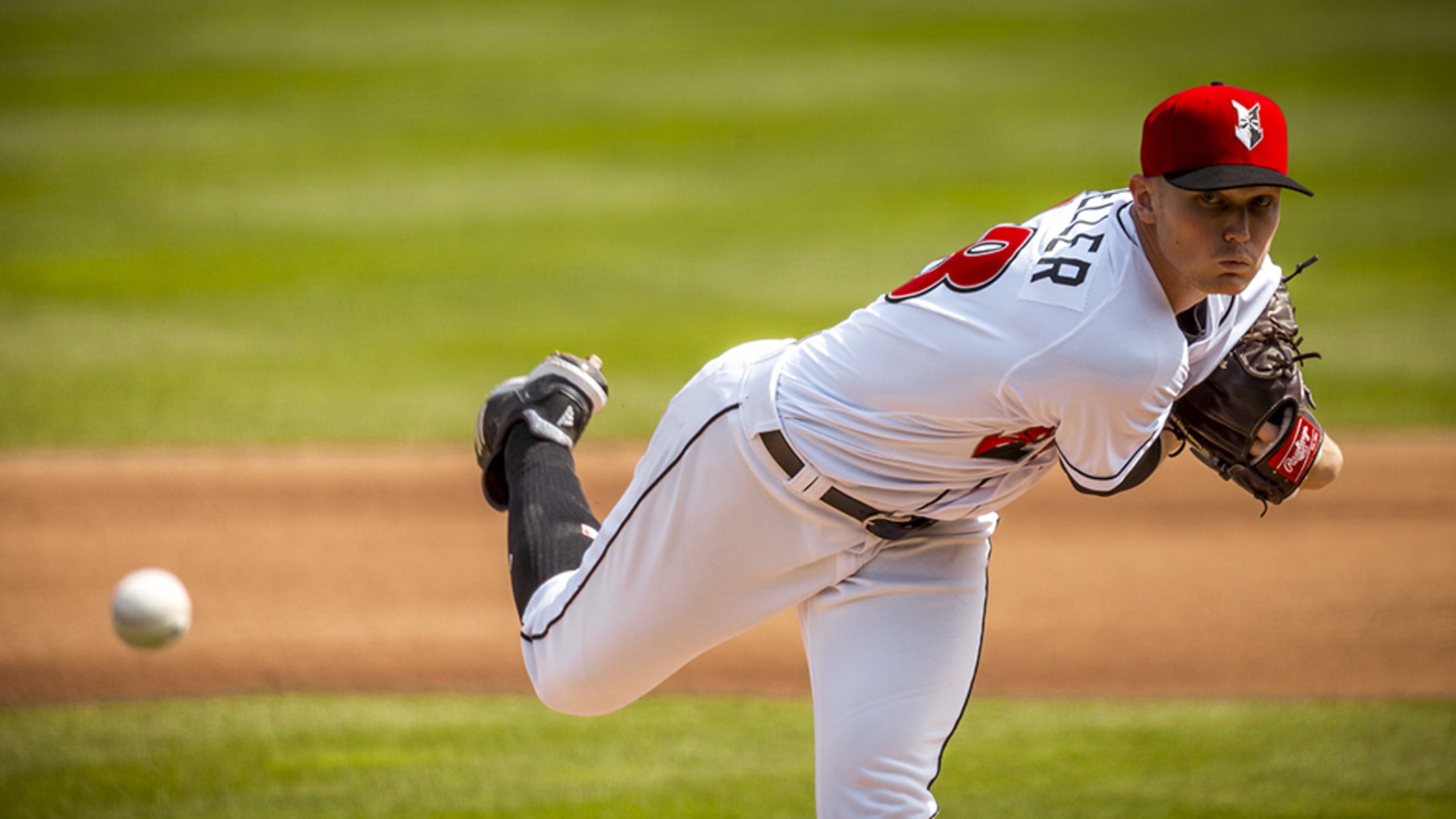 Each offseason, MiLB.com goes position by position across each system and honors the players -- regardless of age or prospect status -- who had the best seasons in their organization. Click here to locate your favorite club.There's plenty of change coming to Pittsburgh, starting at the top with new general manager Ben
Adell, Lewis headline Fall League rosters
Twenty Top-100 prospects headed to Arizona for showcase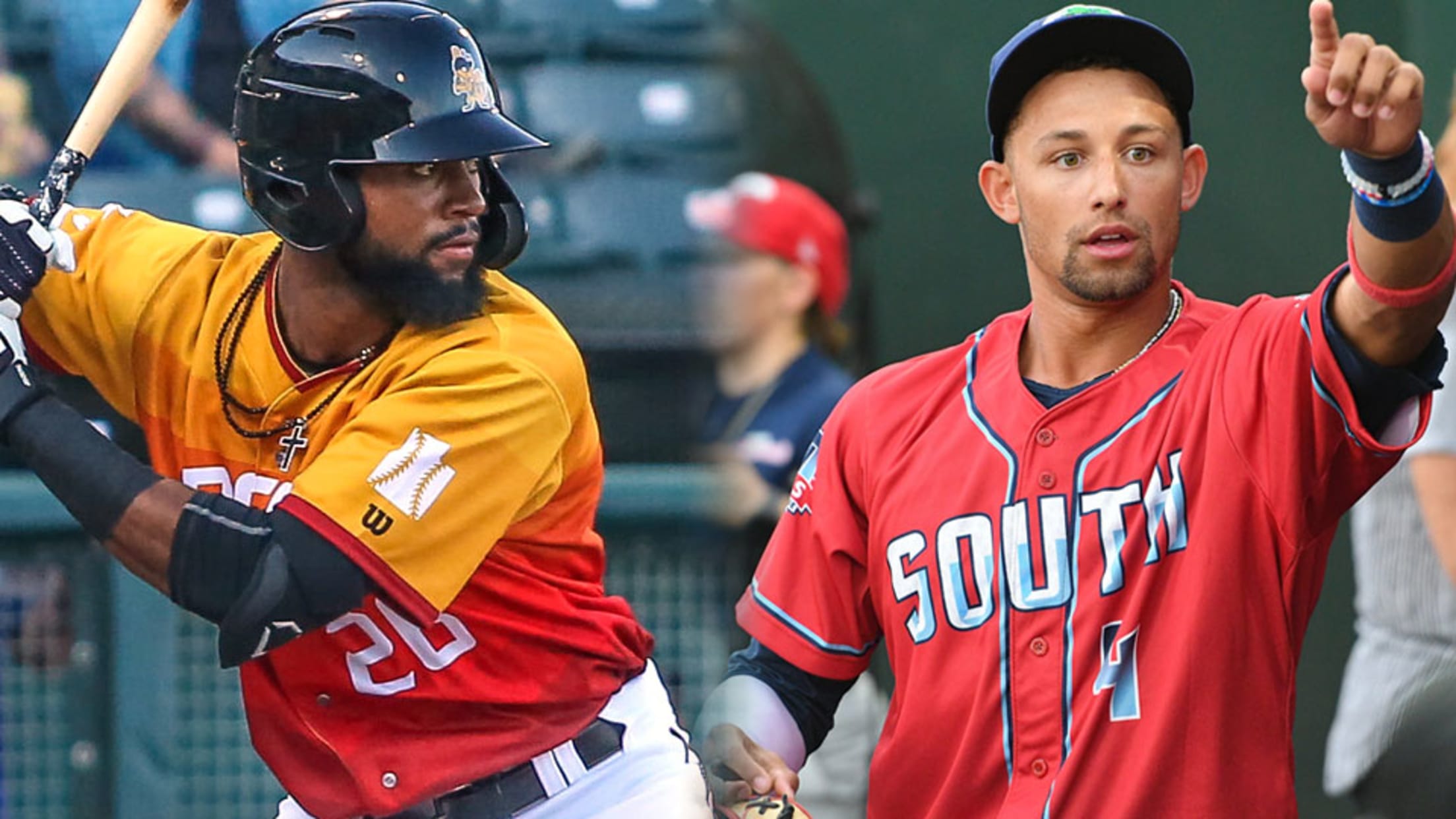 The Arizona Fall League is going to be a little different in 2019, but the talent level will be as high as ever.Angels outfielder Jo Adell (No. 4) and Twins shortstop Royce Lewis (No. 7) headline the list of 20 Top-100 prospects named to the Arizona Fall League rosters released
Cruz notches first four-hit effort with Curve
No. 62 overall prospect triples again, scores twice, plates run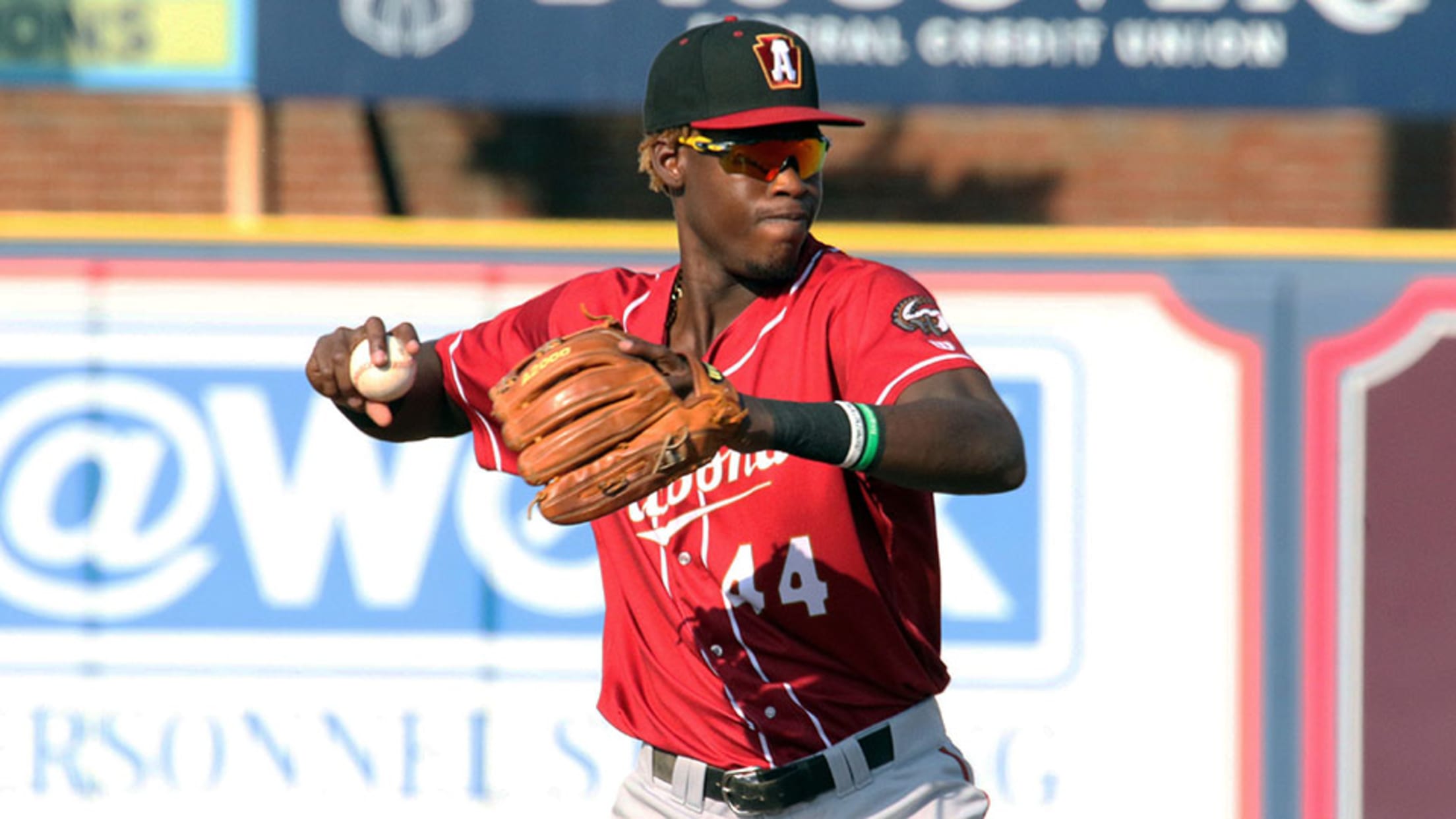 Double-A Altoona manager Michael Ryan dubbed Oneil Cruz "everything as advertised," since he joined the club two weeks ago. Still, he acknowledged, even the most talented players experience an adjustment period when making the jump to a new Minor League level, and that he was encouraged by how much more
MiLB announces July Uncle Ray's Players of the Month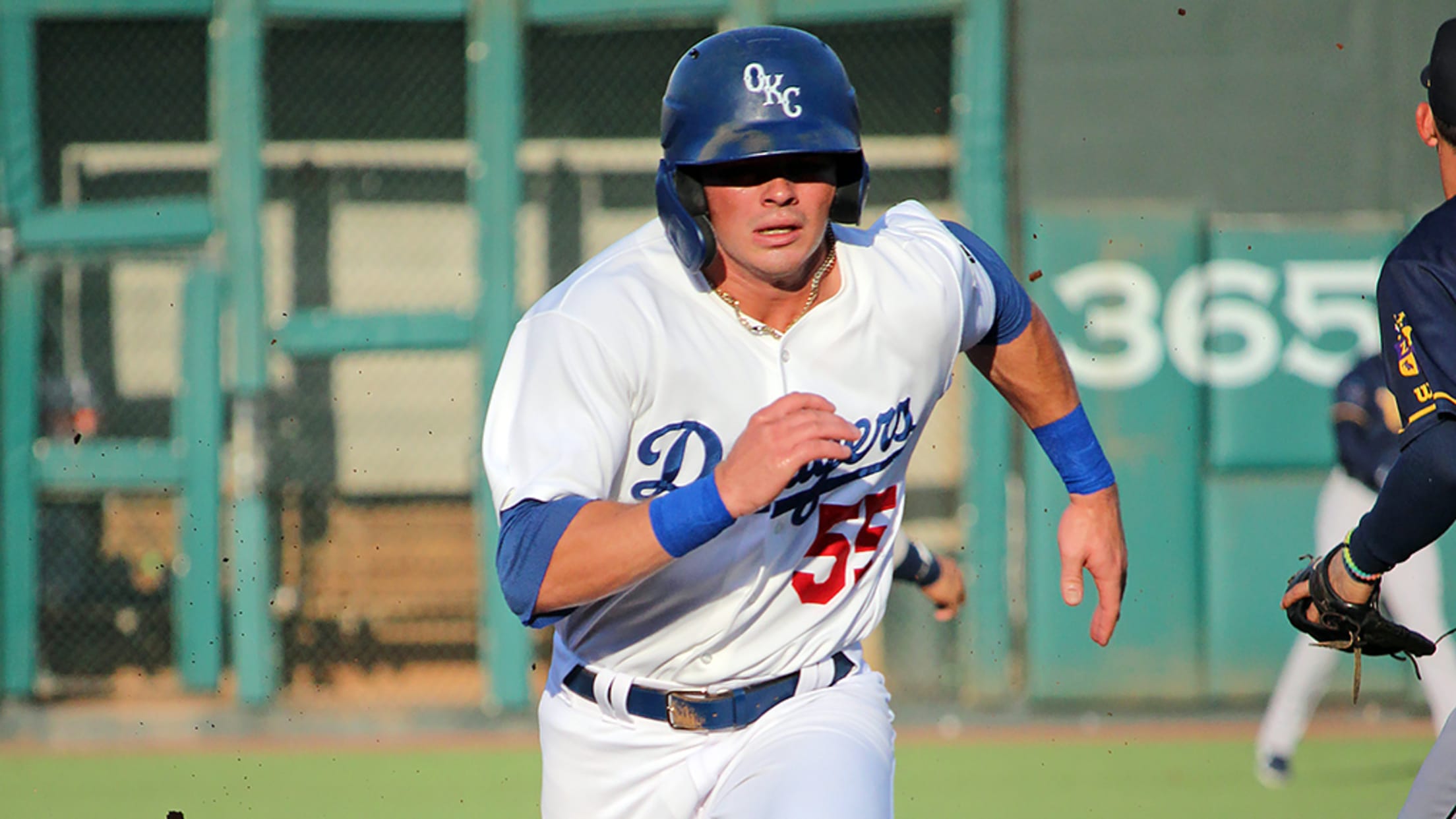 ST. PETERSBURG, Fla. -- Minor League Baseball today announced the Uncle Ray's Player of the Month Award winners for each of the 16 leagues for the month of July. In recognition of the honor, each winner will receive an award from Minor League Baseball and Uncle Ray's, the "Official Potato
Pirates promote Cruz to Double-A Altoona
No. 62 overall prospect put up .860 OPS in Class A Advanced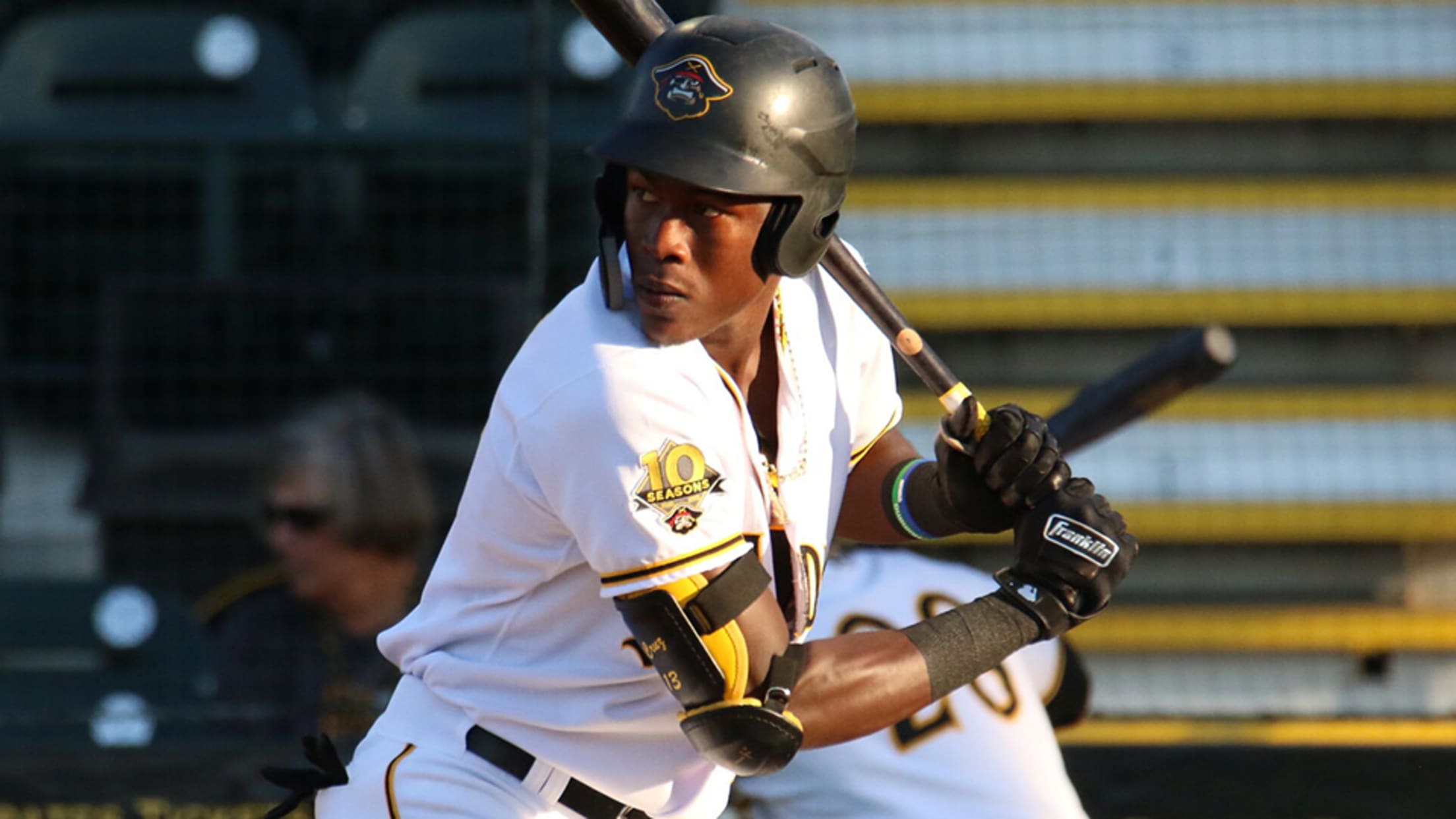 Oneil Cruz was already looking like a prospect on the upswing after a rough start to 2019. Now, that upswing will take him one step closer to the Major Leagues.The Pirates have promoted MLB.com's No. 62 overall prospect from Class A Advanced Bradenton to Double-A Altoona, the club announced. Cruz
Toolshed: Prospects on the upswing
Twins' Lewis, Marlins' Diaz among those turning seasons around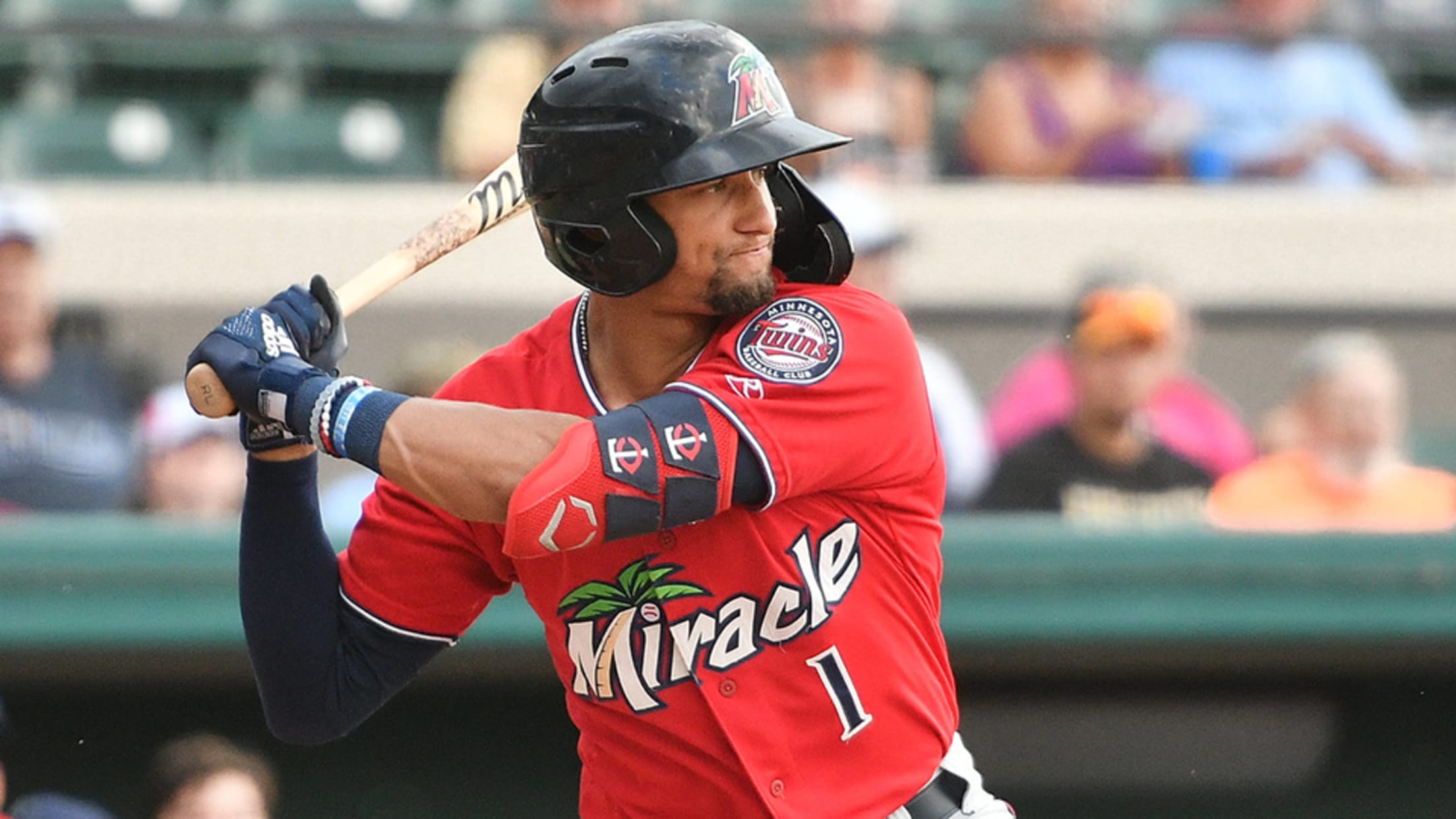 Call these the grind times.Baseball players talk a lot about dealing with the grind of a long season, something that can be felt most in July. The weather's hot; the pennant chase is not quite here yet; the games within games -- adjusting to another team and then adjusting to
Cruz heads to IL with right-foot fracture
Pirates No. 4 prospect involved in collision in Saturday's game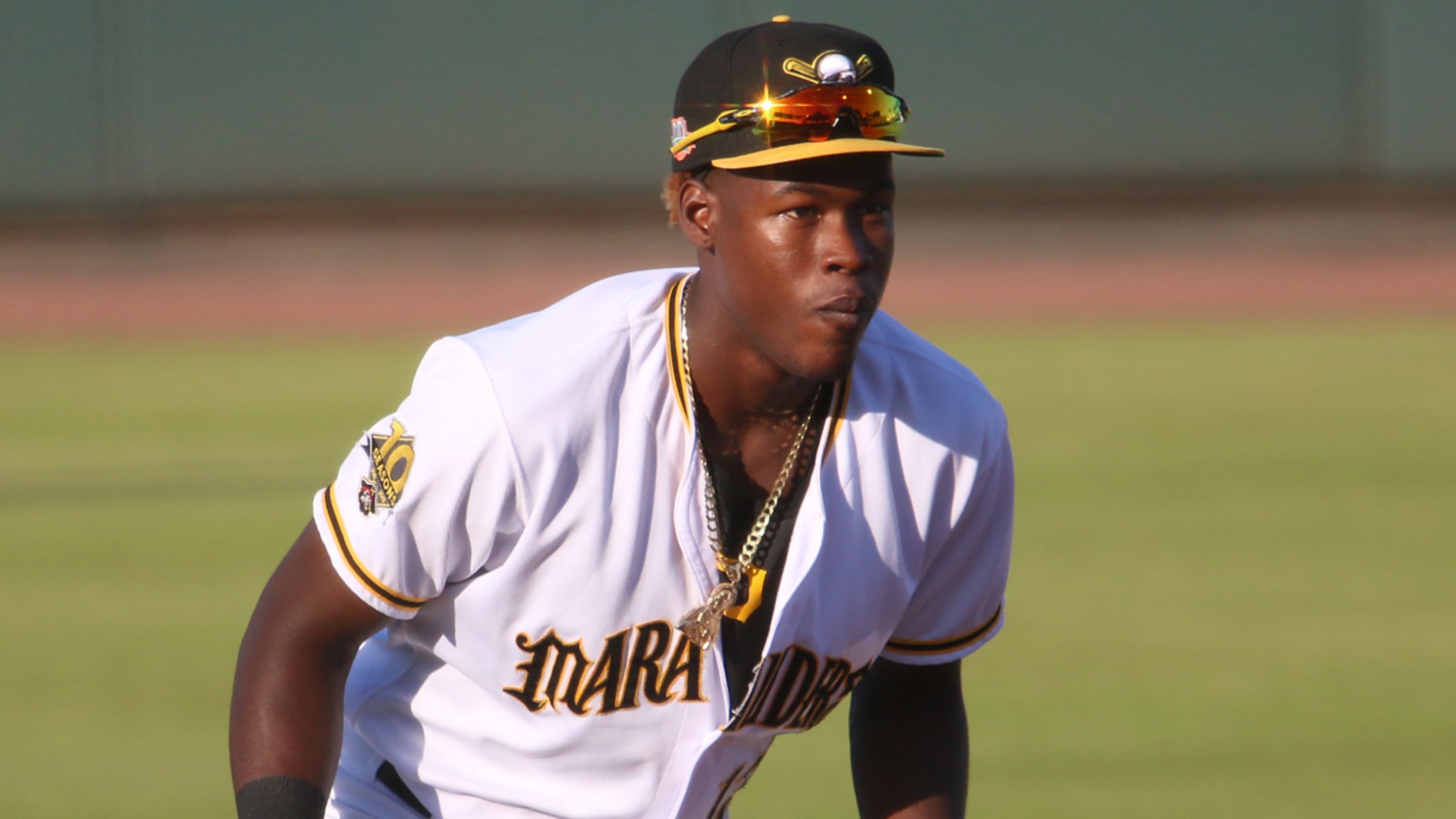 A season already marked by limited action for Oneil Cruz now includes his first official trip to the injured list.MLB.com's 91st overall prospect will be shut down after suffering a right-foot fracture with Class A Advanced Bradenton on Saturday night.
Pirates Prospect Primer: Infield of dreams
Bucs looking loaded as Hayes, Cruz, others rise through system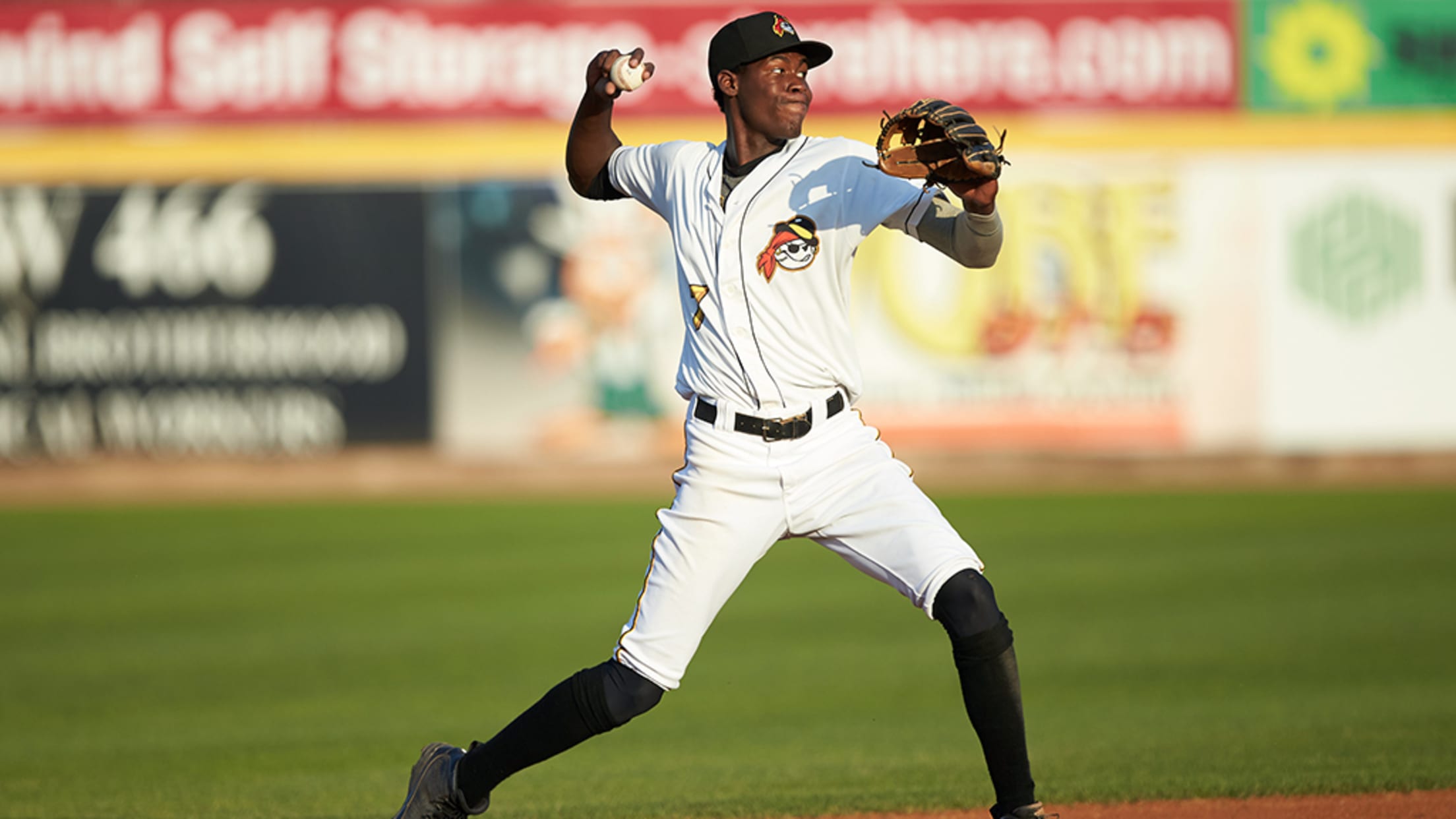 Some players are on the verge of stardom, others are entering a crucial phase of their development and still others are getting their first tastes of full-season ball. With the 2019 season approaching, MiLB.com takes a look at the most intriguing prospects from each MLB organization.Shining star: Ke'Bryan Hayes, 3BA
Golden, Reyes among SAL honorees
Asheville outfielder, Greenville right-hander headline All-Star list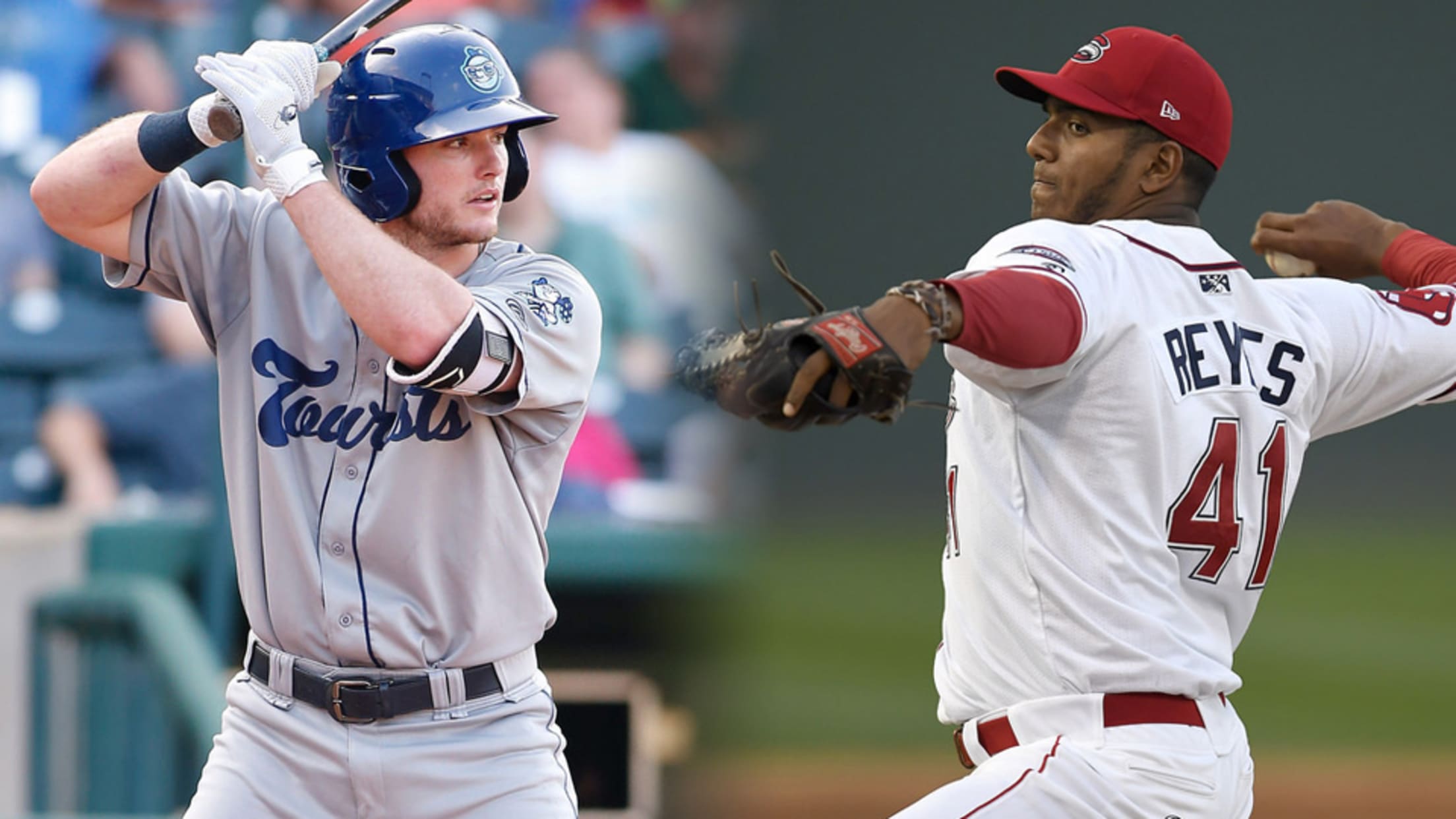 The South Atlantic League is one of two Class A circuits where Minor Leaguers can get their first tastes of full-season ball. On Tuesday, that taste got a whole lot sweeter for some Sally League players.MVP Casey Golden (Asheville), Most Outstanding Pitcher Denyi Reyes (Greenville) and Most Outstanding MLB Prospect
Cruz and Mitchell Tabbed as SAL Annual All-Stars
Cruz claims Most Outstanding MLB prospect and top SS; Mitchell selected as top DH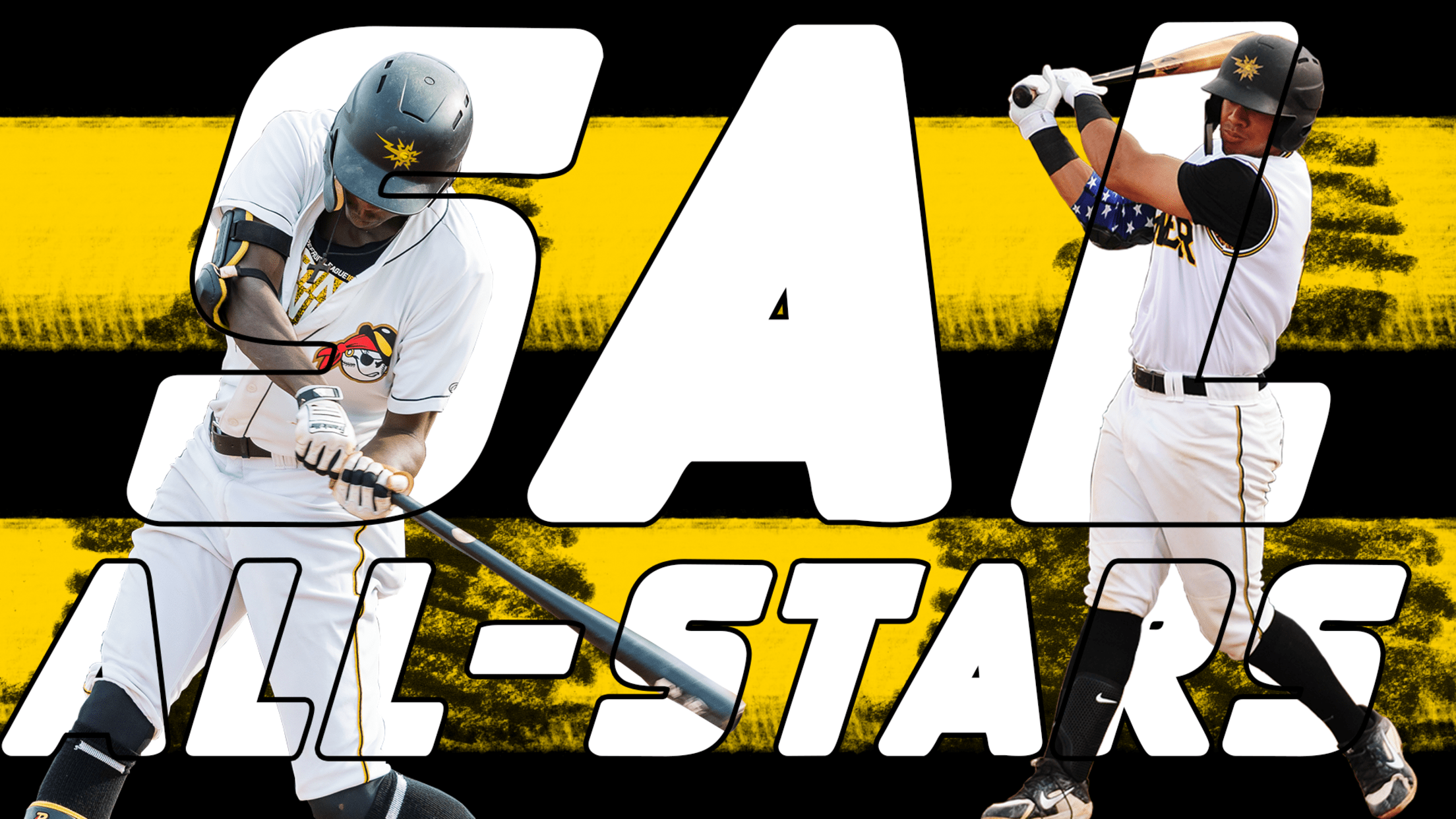 CHARLESTON, WV (August 28, 2018) - The West Virginia Power, in conjunction with the South Atlantic League and league President Eric Krupa, is proud to announce that Oneil Cruz and Calvin Mitchell have been selected as two of the league's Annual All-Stars for the 2018 season. Cruz was selected as the
Five-run sixth backs Kranick in 6-2 win
Max Kranick retires the first 12 he faces in second straight quality start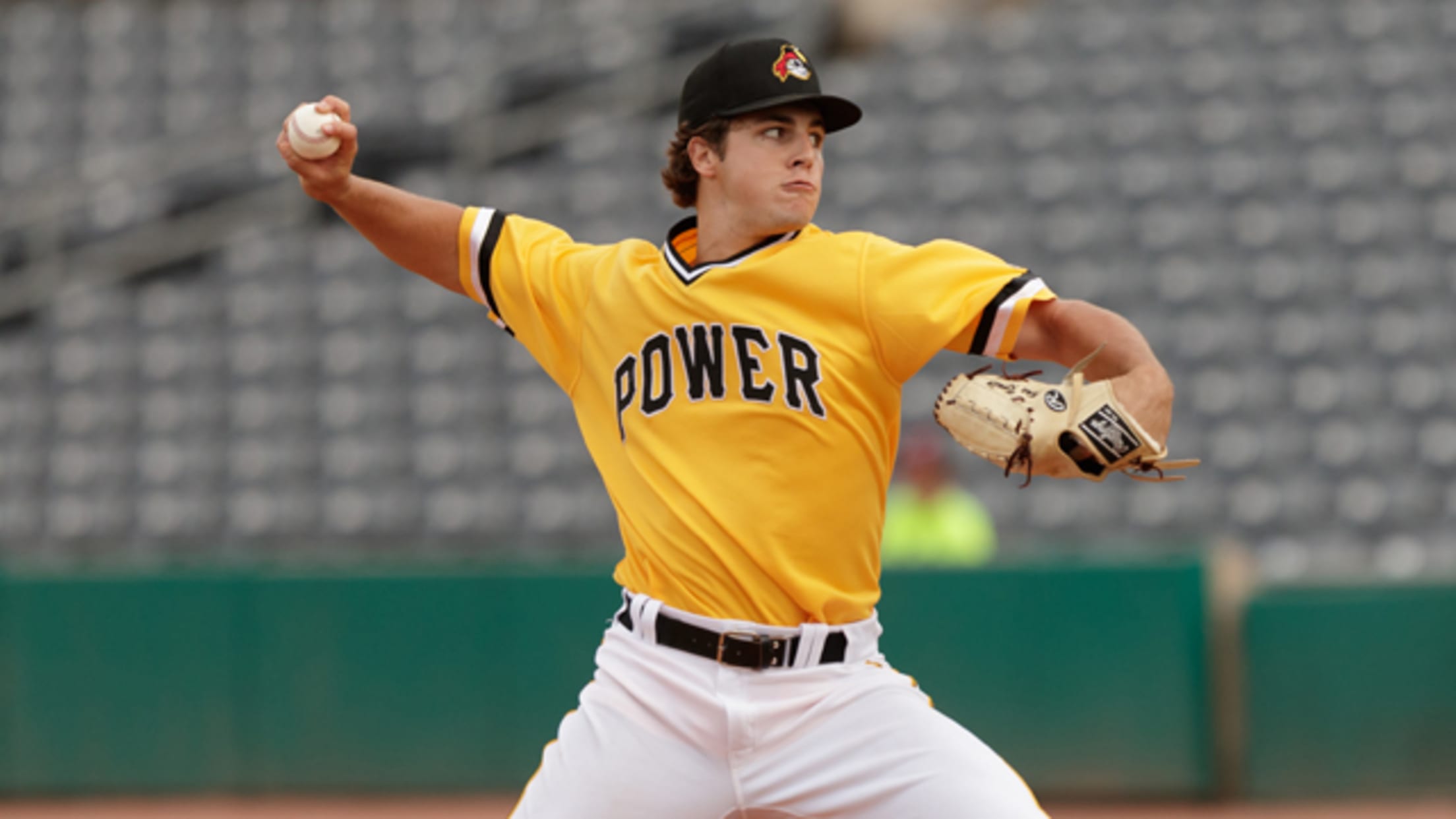 CHARLESTON, W.V. (August 3, 2018) - A five-run sixth inning and Max Kranick's second consecutive quality start led West Virginia to a 6-2 victory over the Augusta GreenJackets Friday night at Appalachian Power Park.Kranick (3-4) retired the first 12 batters he faced for the second consecutive outing. The Pennsylvania native fanned eight
Robles rolls in 6-1 win over 'Flies
Robles earns 11th quality start in series opener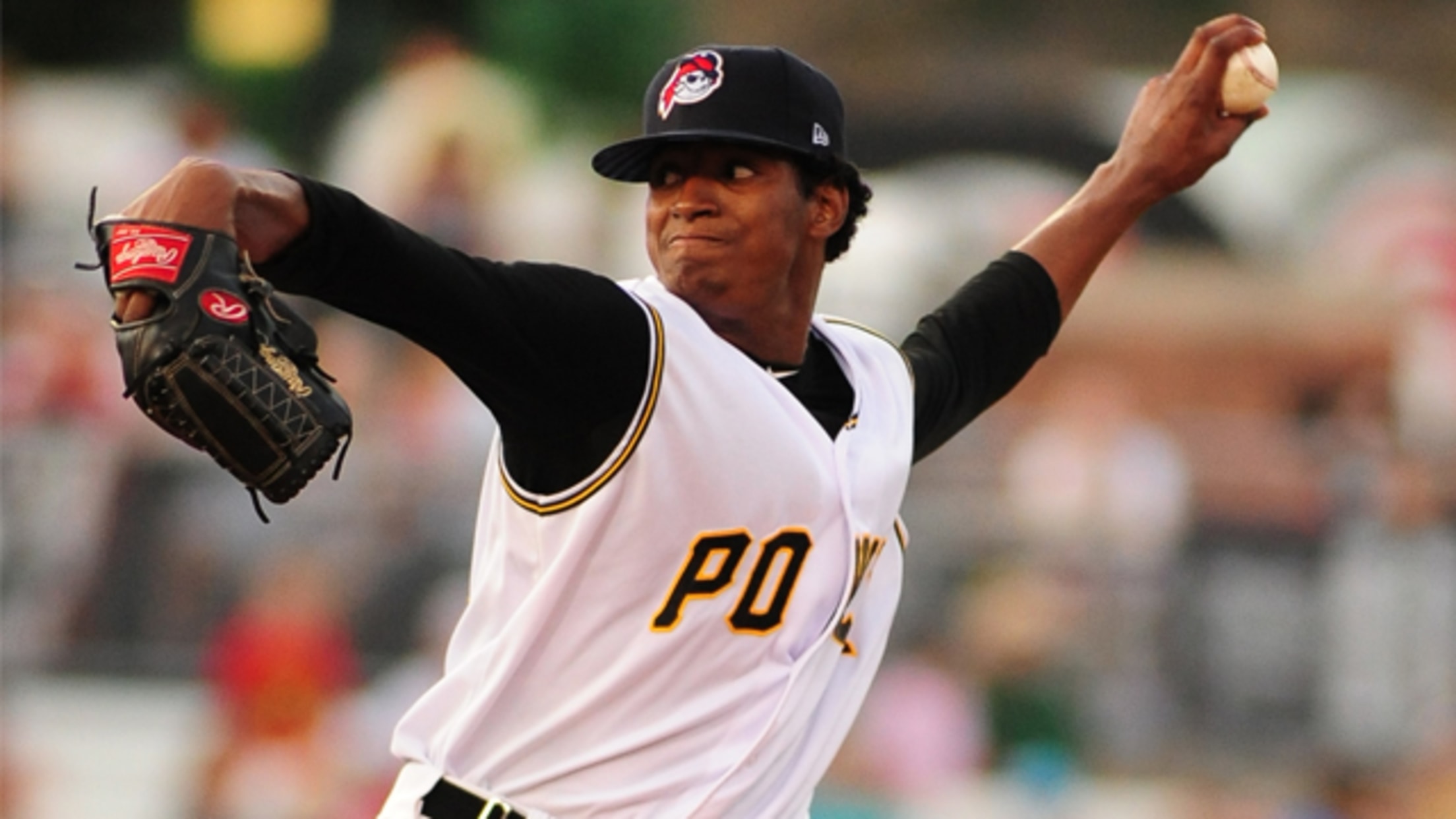 COLUMBIA, S.C. (July 30, 2018) - The Power offense scored in each of the first four innings to support Domingo Robles' 11th quality start of the year in a 6-1 victory over the Columbia Fireflies Monday evening at Spirit Communications Park.Columbia (15-21, 49-54) faltered against Robles (8-6), who finished the game with
Kranick flirts with perfection in 7-0 two-hit shutout
Max Kranick set down the first 15 Asheville batters in order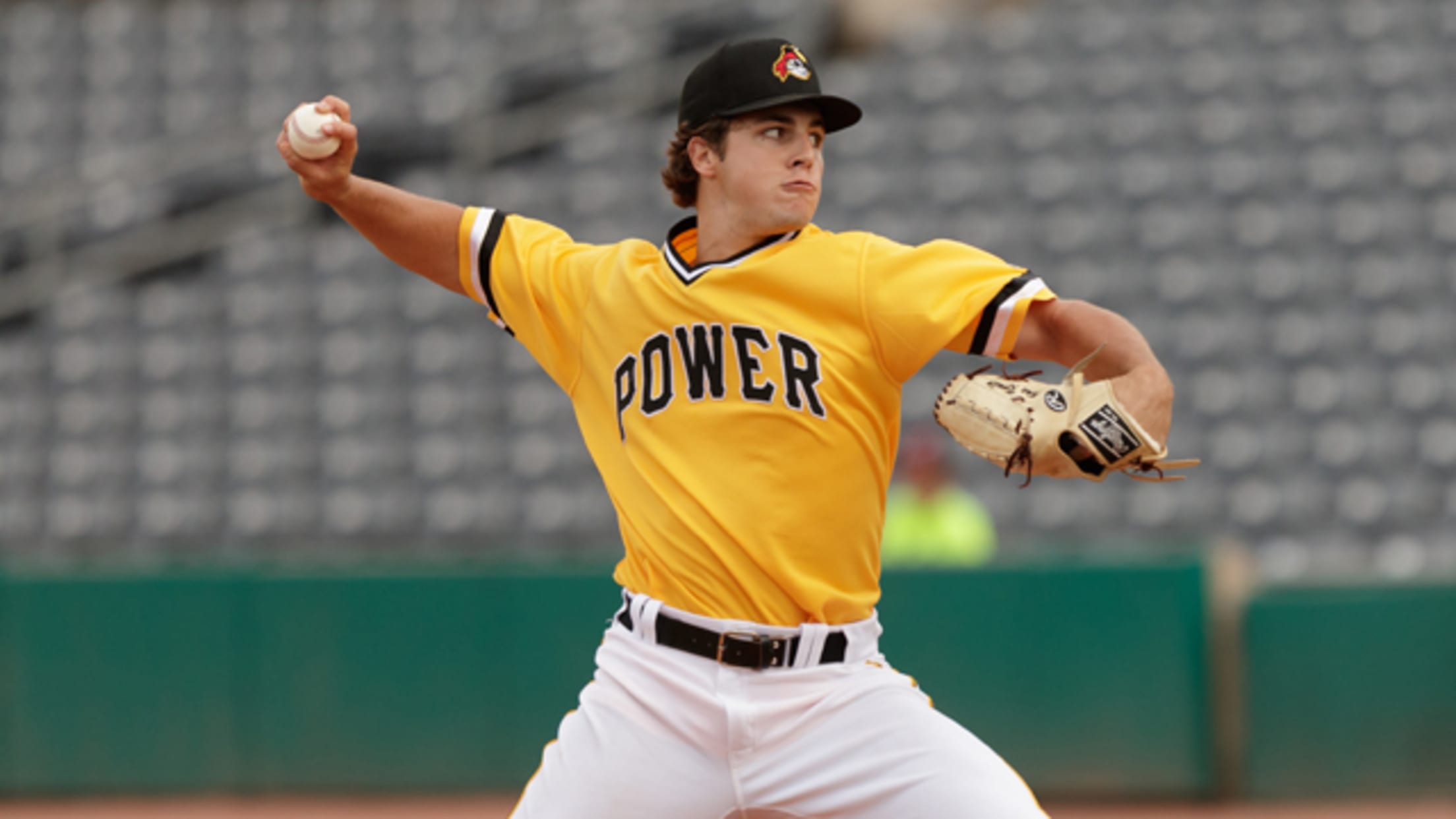 CHARLESTON, WV (July 29, 2018) - Max Kranick took a perfect game into the sixth inning and was buoyed by a strong offensive performance from West Virginia, who cruised to a 7-0 win over the Asheville Tourists Sunday afternoon at Appalachian Power Park. Kranick (2-4) retired the first 15 Asheville (16-18, 43-60)
Toolshed: Reviewing 2017 deadline moves
Checking in on prospects dealt in last year's biggest July trades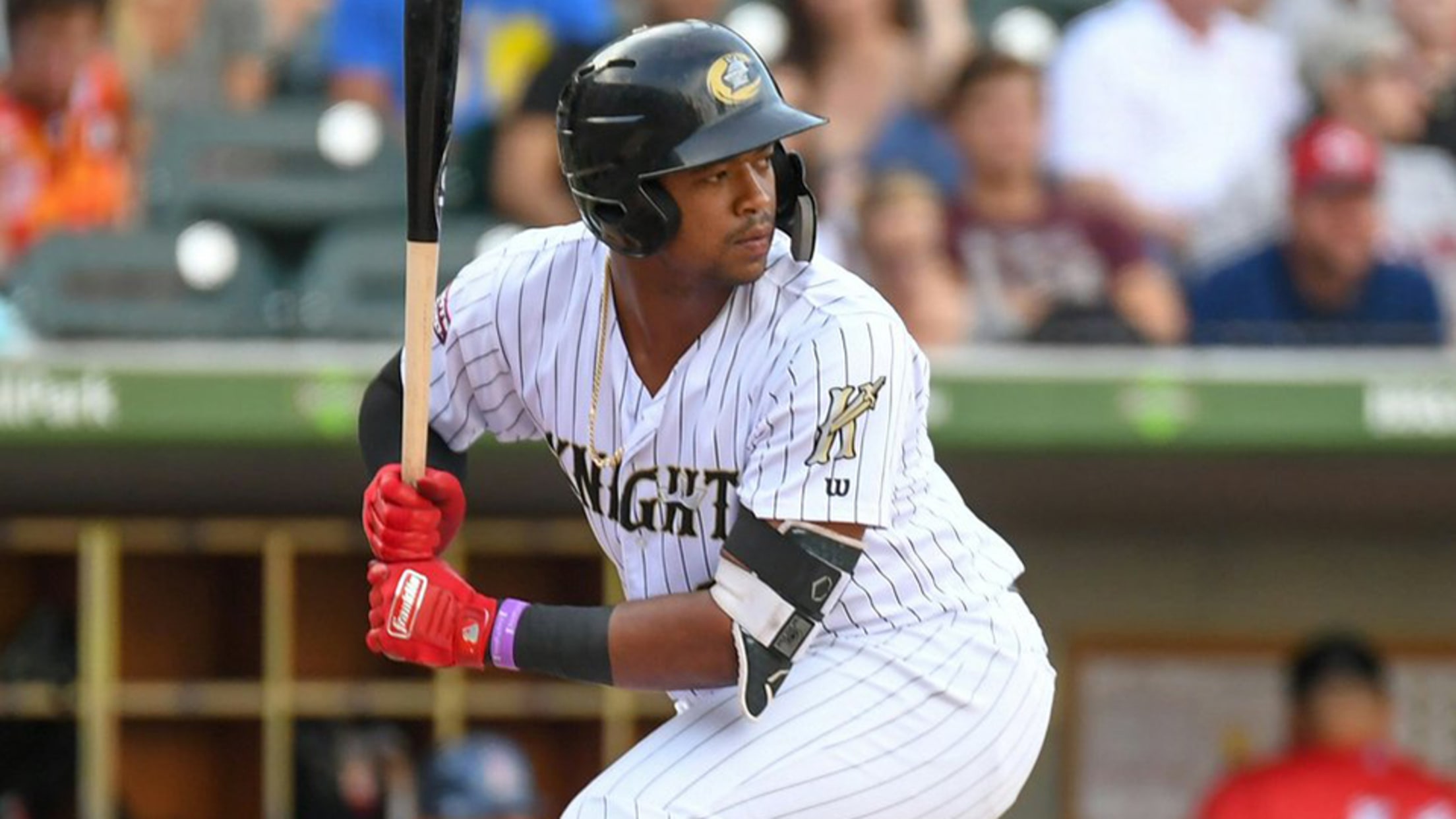 In today's media landscape, a trade rumor may have a longer lifespan than the news of an actual trade. Teams are rumored to be keeping an eye on a player. Then, they're circling. Next, they're getting close. This can all take days or even weeks, depending on the size of
Cruz honored as SAL Player of the Month
Pirates' 12th-best prospect per MLB.com posted a .375 June average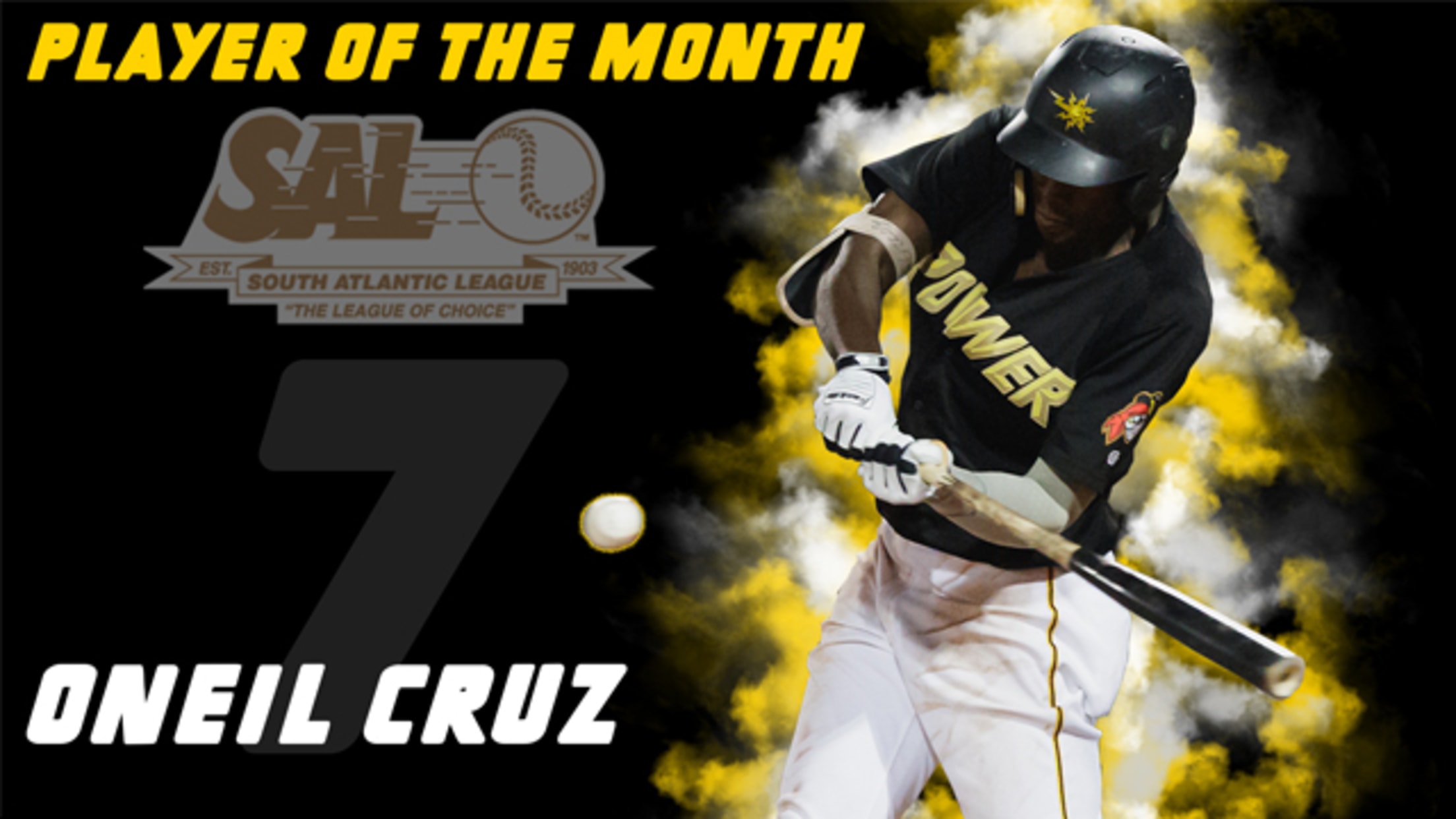 CHARLESTON, WV (July 9, 2018) - West Virginia Power shortstop Oneil Cruz has been named the South Atlantic League's Player of the Month for June, Minor League Baseball announced Monday afternoon. Cruz boasted a .375 (39-for-104) average with three home runs, 19 RBI and a 1.025 OPS in the season's
Cruz's walk-off single lifts Power to series finale win
West Virginia avoids first series sweep with 10-inning thriller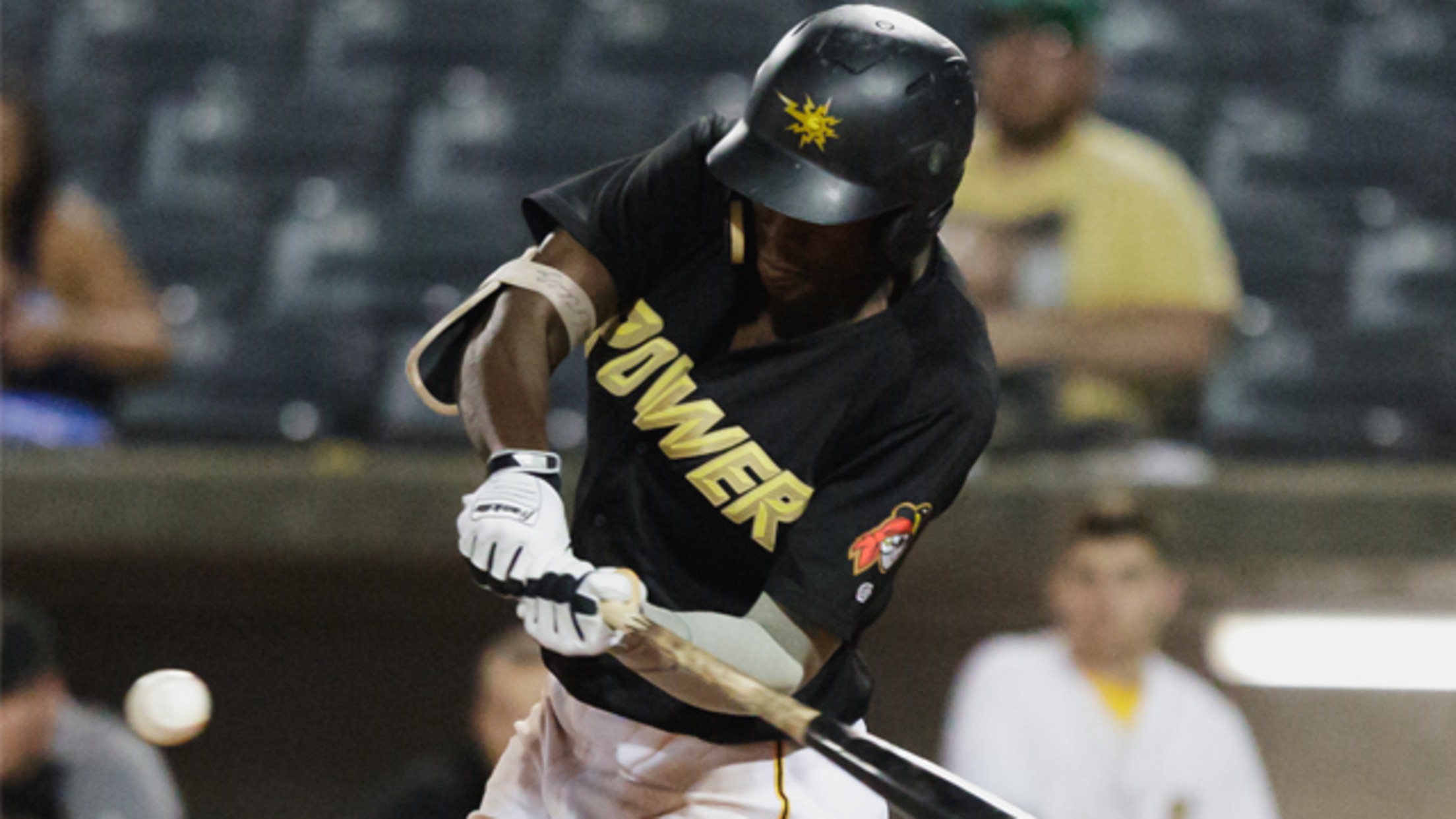 CHARLESTON, WV (July 6, 2018) - Oneil Cruz hit a walk-off single in the bottom of the tenth inning to give West Virginia an 8-7 win in the series finale, helping the Power avoid their first series sweep of the season at the hands of the Lexington Legends Friday night at Appalachian
West Virginia pounds out 15 hits in 12-4 drubbing
Oneil Cruz goes 4-for-6 to lead offensive outburst in series opener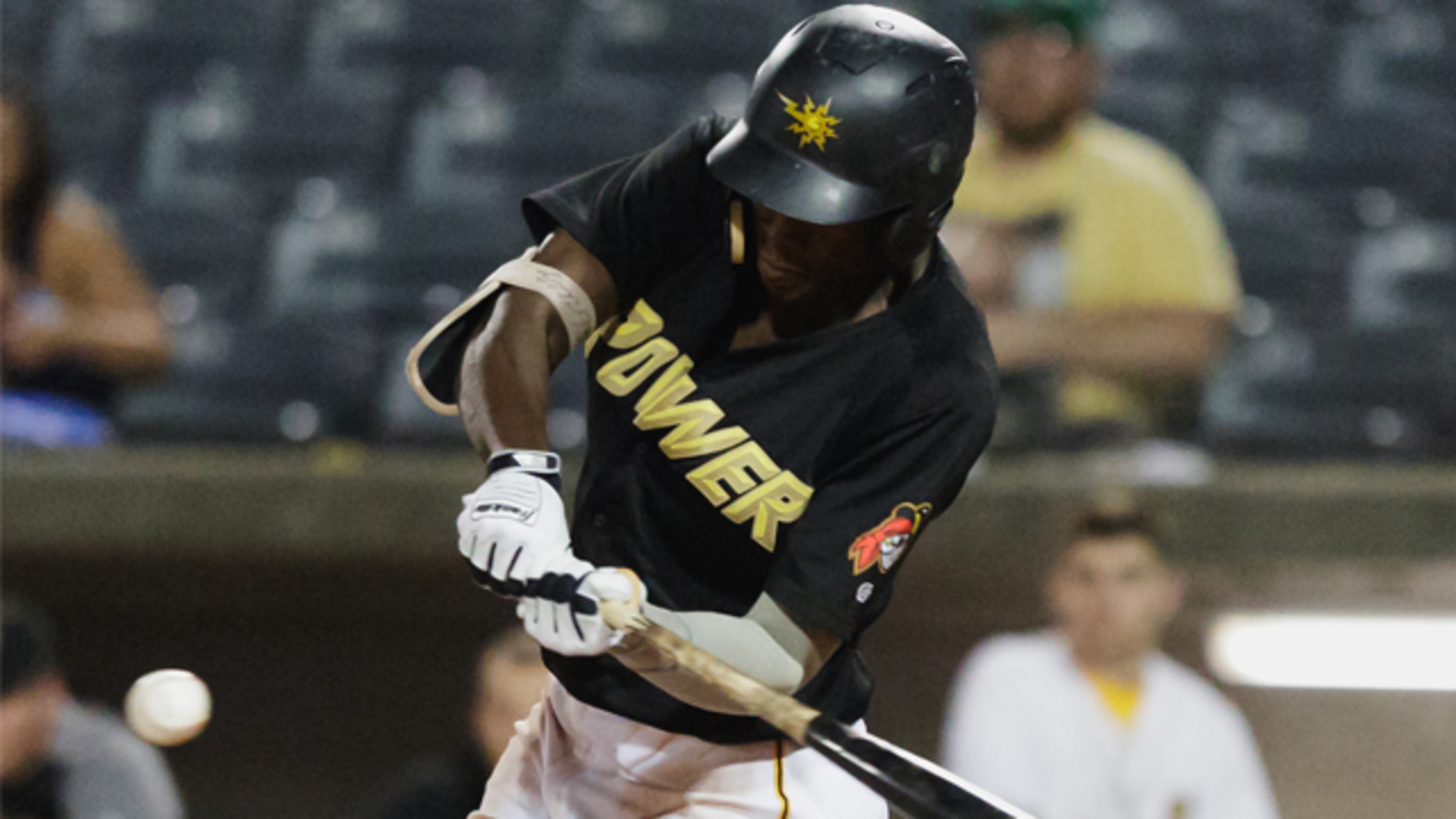 HAGERSTOWN, MD (June 30, 2018) - Oneil Cruz went 4-for-6 with a double, two RBI and two runs scored to lead a 12-run, 15-hit offensive barrage for West Virginia as the Power blew past the Hagerstown Suns, 12-4, Saturday evening at Historic Municipal Stadium.After going 0 for his last 12 at-bats,
Stratton's quality start, pair of homers just enough
West Virginia completes third series sweep of the season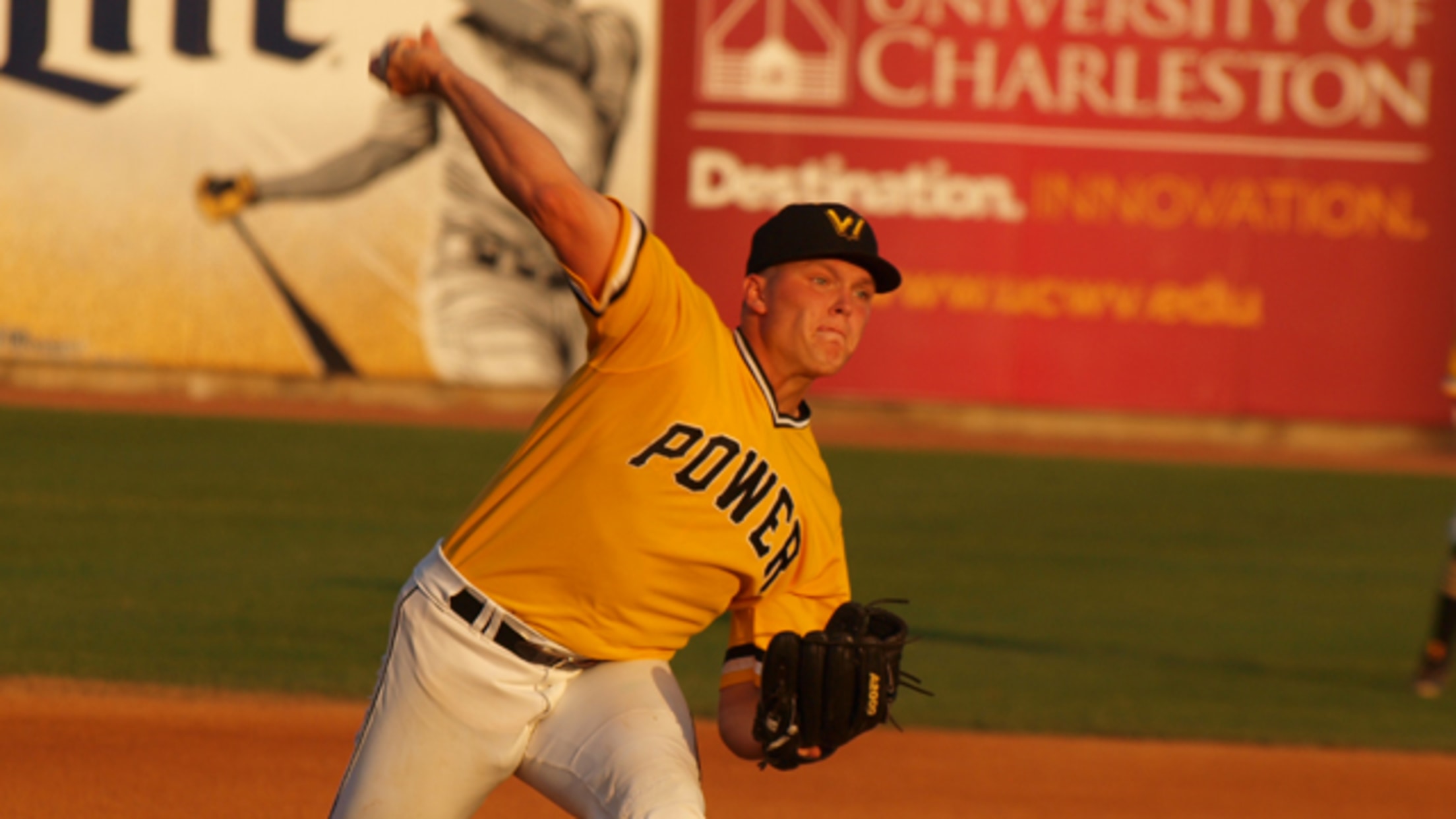 HICKORY, N.C. (June 23, 2018) - A three-run homer from Brett Pope and a quality start from Hunter Stratton led West Virginia to an 8-6 win and a series sweep of the Hickory Crawdads Saturday evening at L.P. Frans Stadium.Stratton (3-3) worked a career-high six innings while wringing up six batters and allowing just
Four-run second, Robles guide Power to 6-4 win
Domingo Robles spins seventh quality start to nab the series victory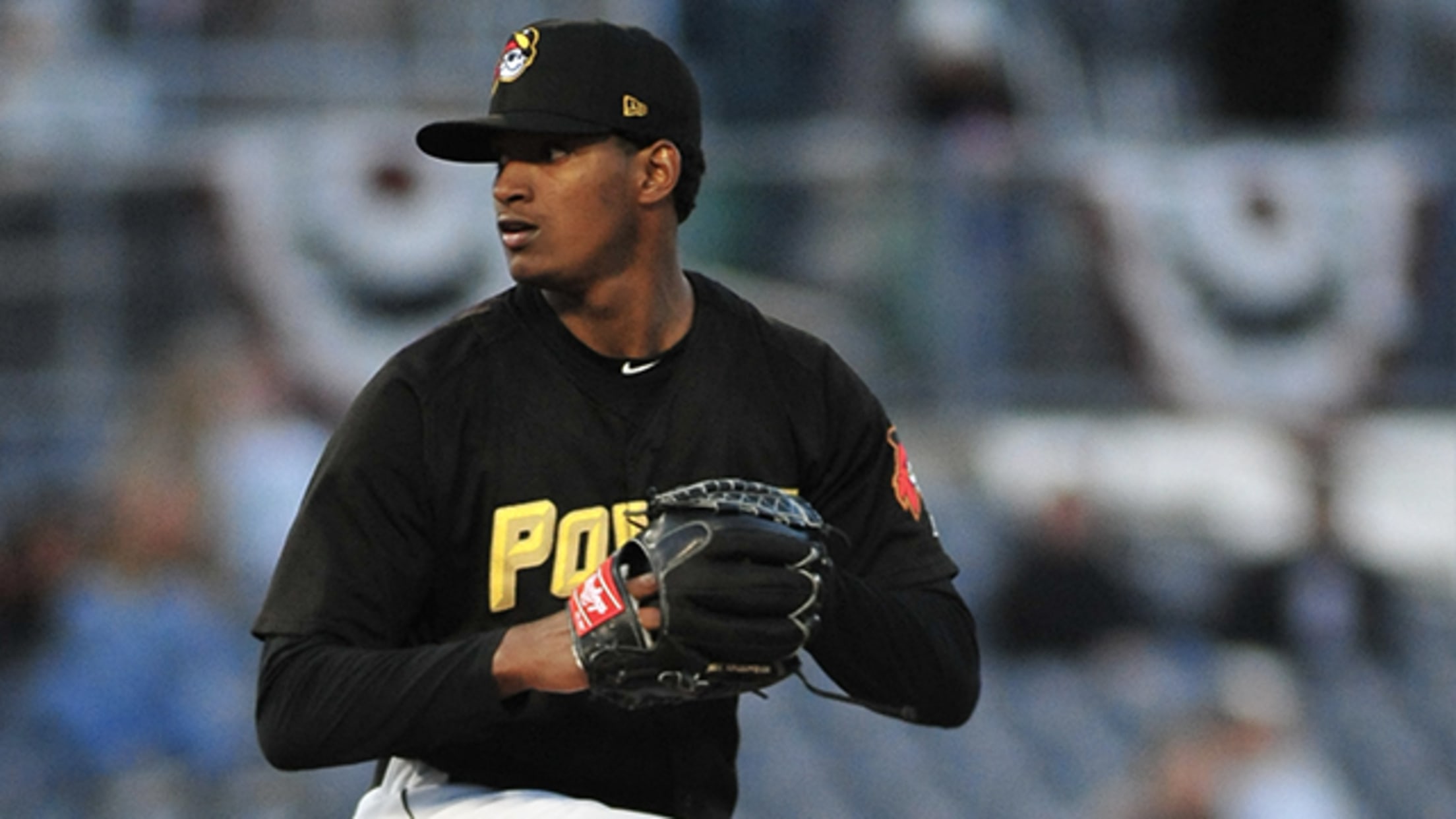 HICKORY, N.C. (June 22, 2018) - West Virginia's bats struck for five runs over the first two innings and Domingo Robles threw a seven-inning quality start to keep the Crawdads at bay as the Power claimed a 6-4 win, and the series victory, Friday evening at L.P. Frans Stadium.For a second consecutive day, Oneil
Power drubs Hickory behind Cruz's three RBI
Six Power batters collect multi-hit games in series-opening win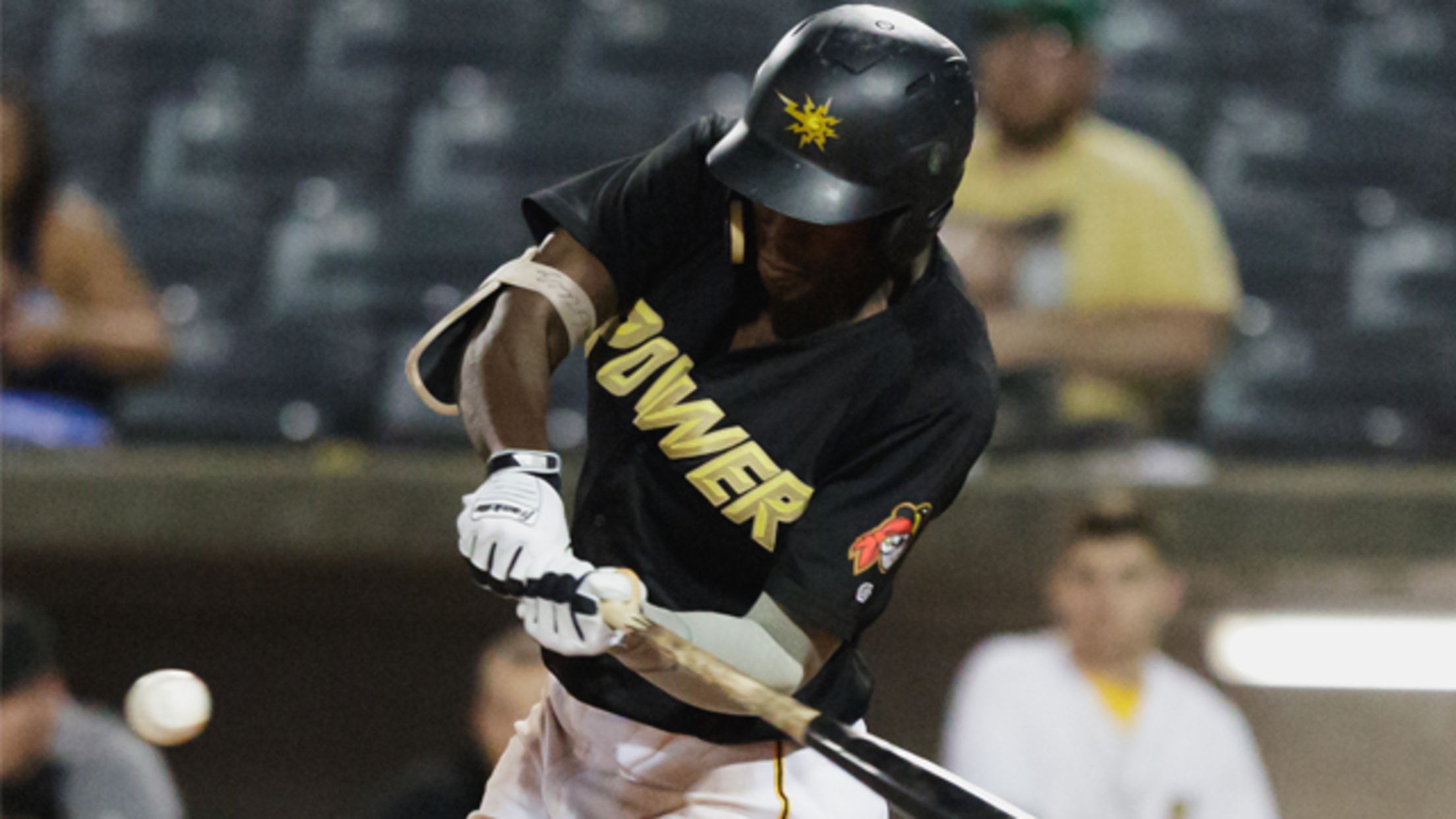 HICKORY, N.C. (June 21, 2018) - Six Power batters registered multi-hit games as West Virginia soared past the Hickory Crawdads, 8-1, to Thursday evening at L.P. Frans Stadium.Oneil Cruz, Deon Stafford, Ben Bengtson, Chris Sharpe, Brett Pope and Lolo Sanchez were the six West Virginia sluggers to record multiple hits in the contest.