Rays' Franco repeats as top overall prospect
Tampa Bay boasts league-high eight players in MLB.com's Top 100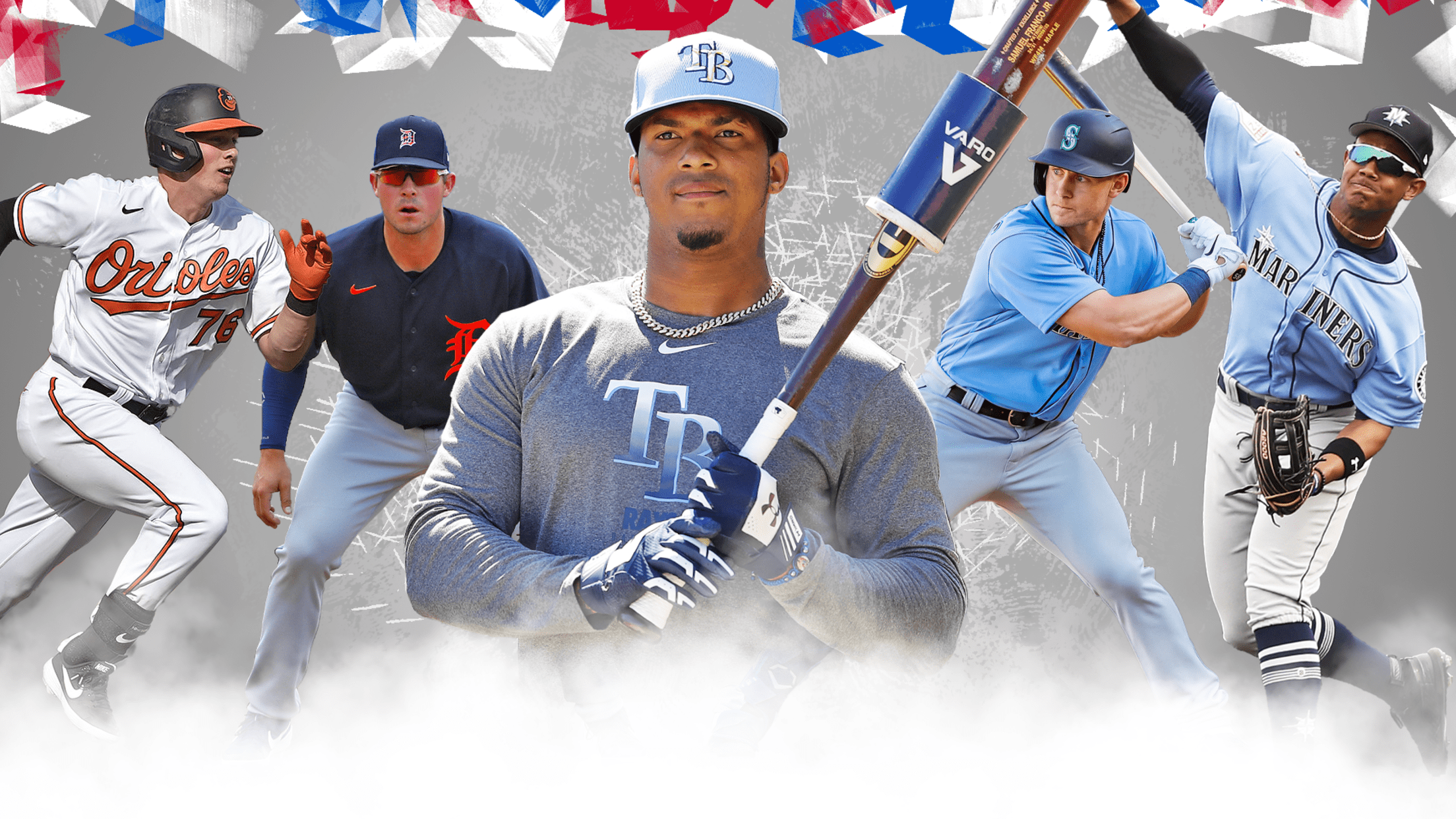 For the second consecutive year, the Rays reign supreme in the prospect world. Led by consensus No. 1 overall prospect Wander Franco, Tampa Bay boasts a Major League-high eight prospects on MLB.com's Top 100 list, released Thursday night. Following Franco at the top are the No. 1 overall picks in
State of the System: Tampa Bay Rays
Arozarena brings the thunder while Rays await Franco's debut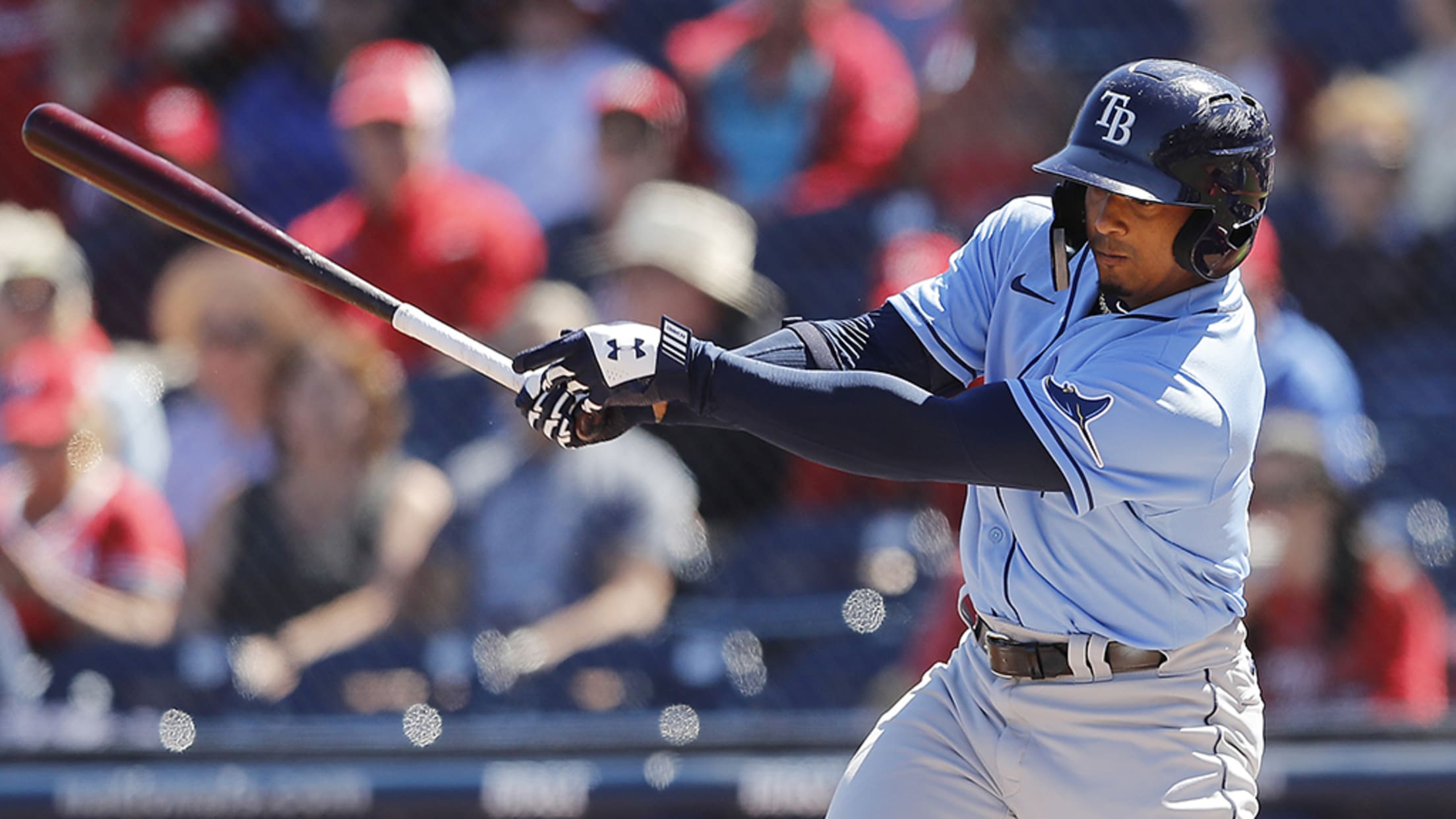 Starting in October and running through the end of the year, MiLB.com's State of the System series will evaluate the strengths and weaknesses of each Major League organization, highlights prospects who've made the biggest strides in 2020 and offers a peek at 2021.
Arozarena belts parting shot in World Series
Tampa Bay's No. 19 prospect caps postseason with 10 home runs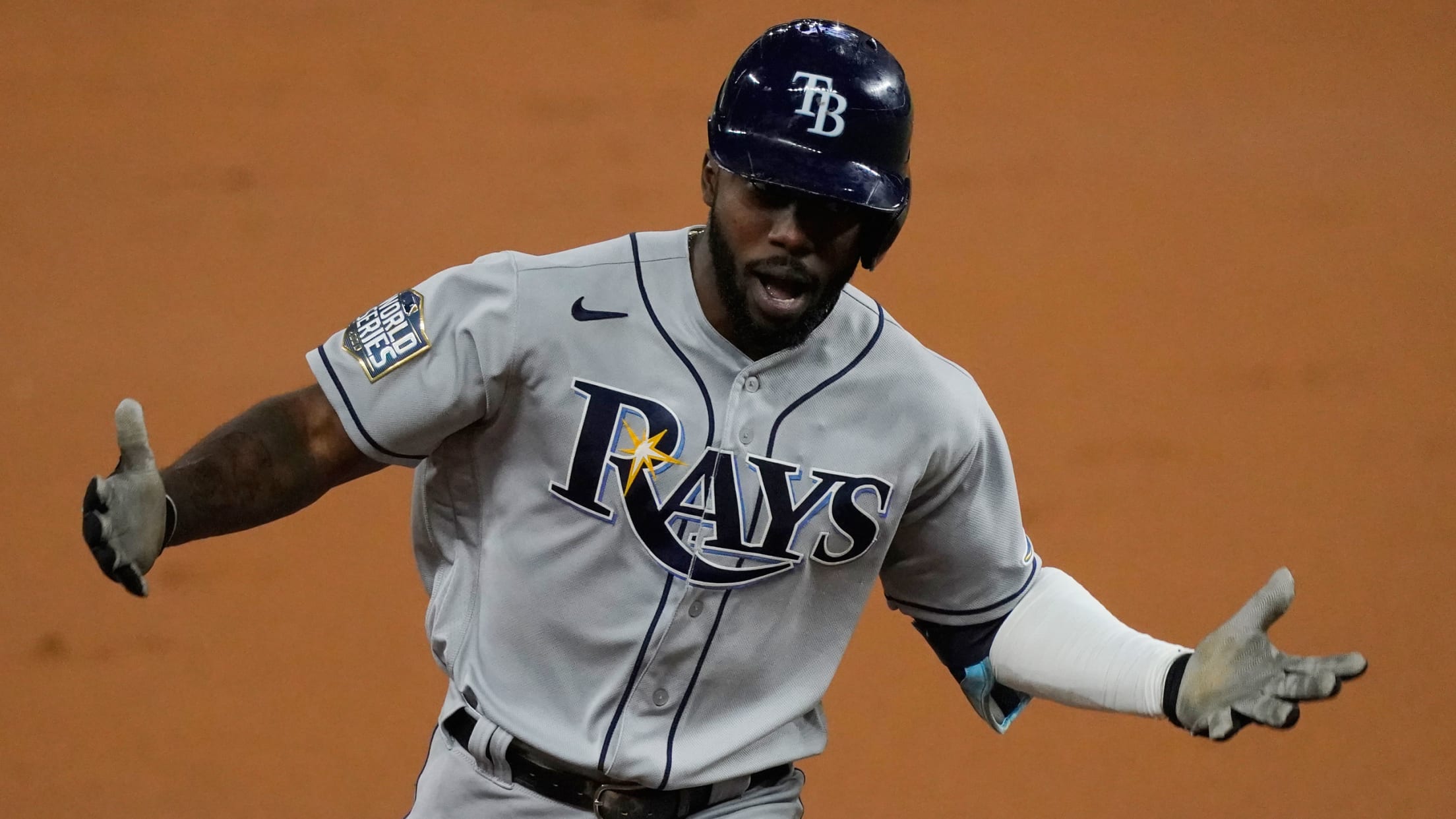 In what turned out to be the season's final night, Randy Arozarena took a bow. Though it wasn't enough to extend the World Series, Tampa Bay's No. 19 prospect became the first player in Major League history with 10 homers in the postseason, blasting a solo shot in the first
Arozarena sets postseason hit record
Rays No. 19 prospect notches 27th knock in World Series Game 5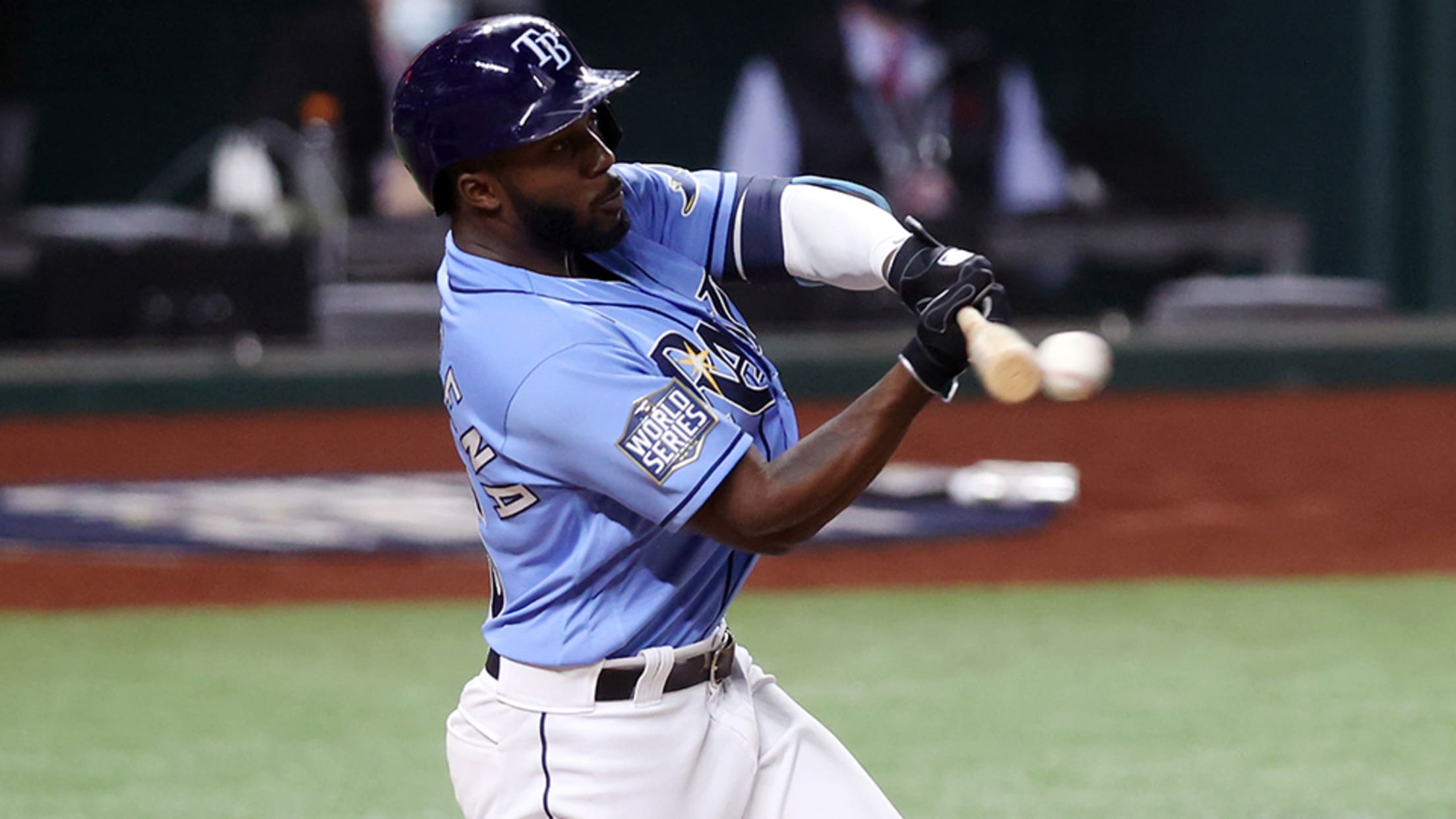 Randy Arozarena again separated himself in playoff lore. The 19th-ranked Rays prospect set the postseason hits record with an RBI single in the third inning of a 4-2 loss to the Dodgers in Game 5 of the World Series on Sunday at Globe Life Field in Arlington, Texas. The record-setting
Arozarena sets postseason homer record
Rays No. 19 prospect hits ninth in Game 4 of World Series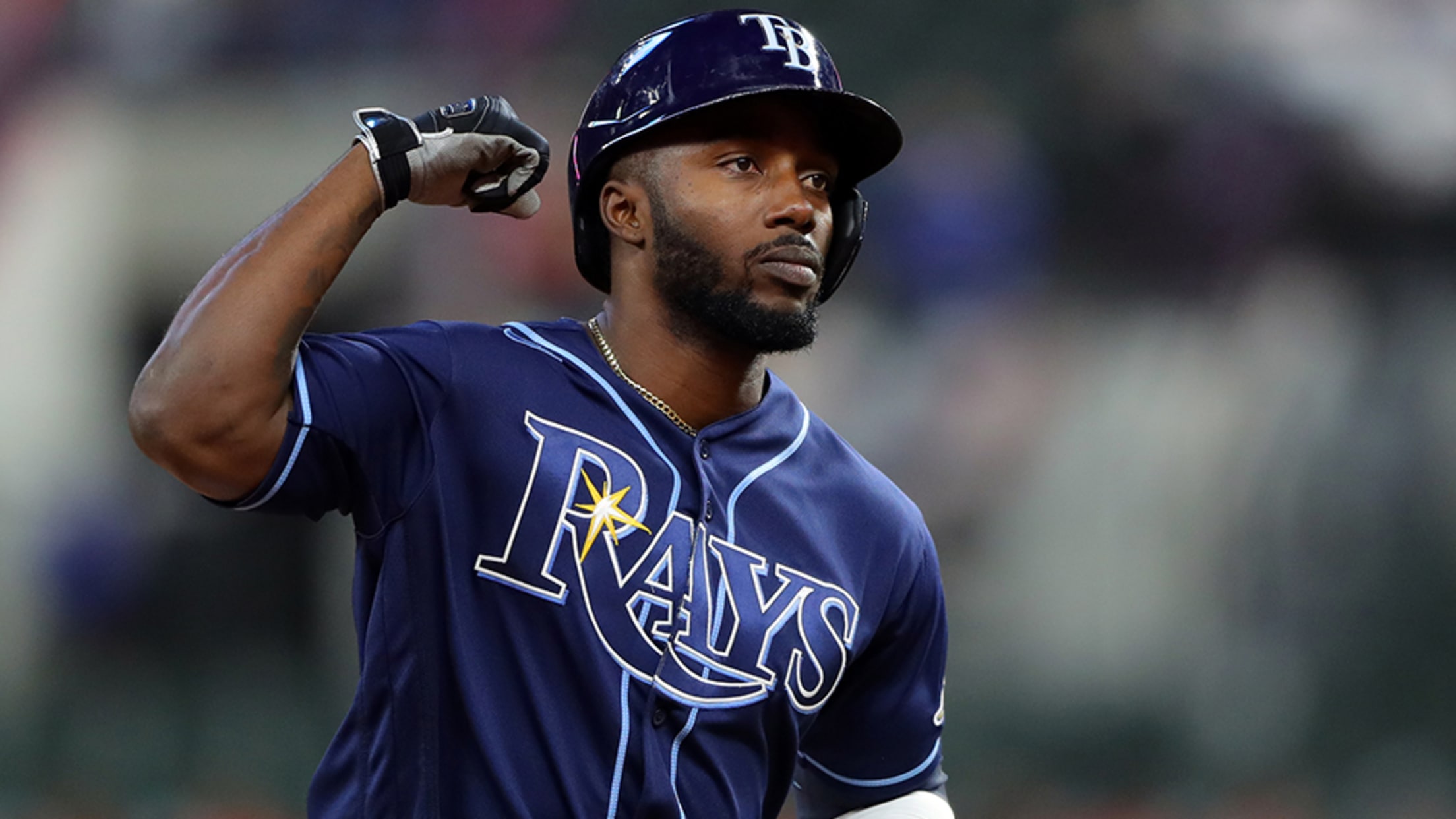 Randy Arozarena's phenomenal postseason run already was historic. Now, again, he stands alone in the record books. The Rays' No. 19 prospect homered in the fourth inning of Game 4 of the World Series, setting a Major League record with nine big flies this postseason and providing one of several
Rays' Arozarena claims two more playoff records
No. 19 prospect passes Jeter, ties Bonds with World Series homer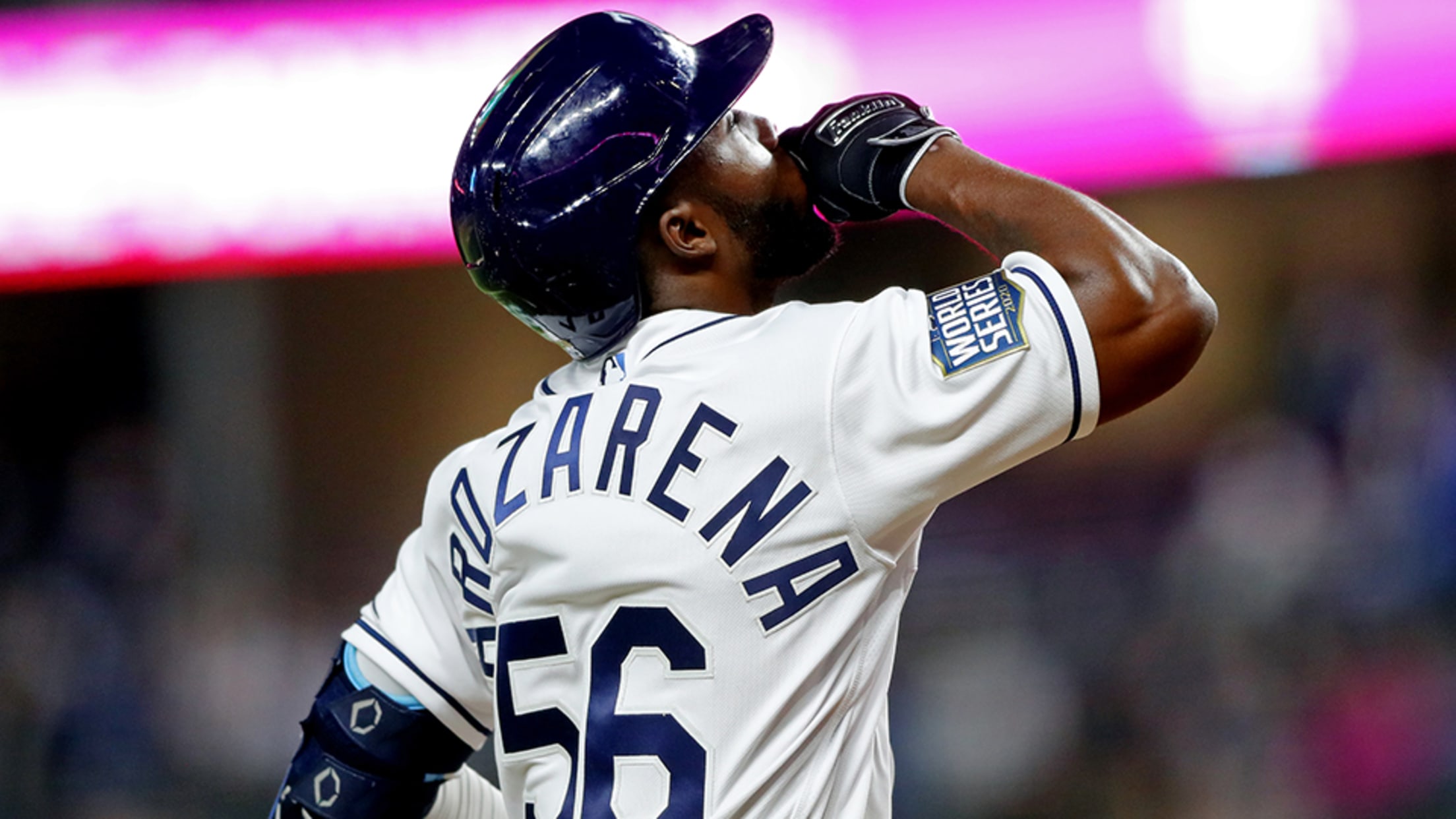 With one swing, Randy Arozarena tacked two records onto his historic playoff tear. The No. 19 Rays prospect's ninth-inning home run in Game 3 of the World Series gave Arozarena 23 hits this postseason, eclipsing Derek Jeter's 1996 mark for the most by a rookie. And because the knock left
Arozarena makes ALCS MVP history with Rays
Rays No. 19 prospect also breaks rookie postseason homer record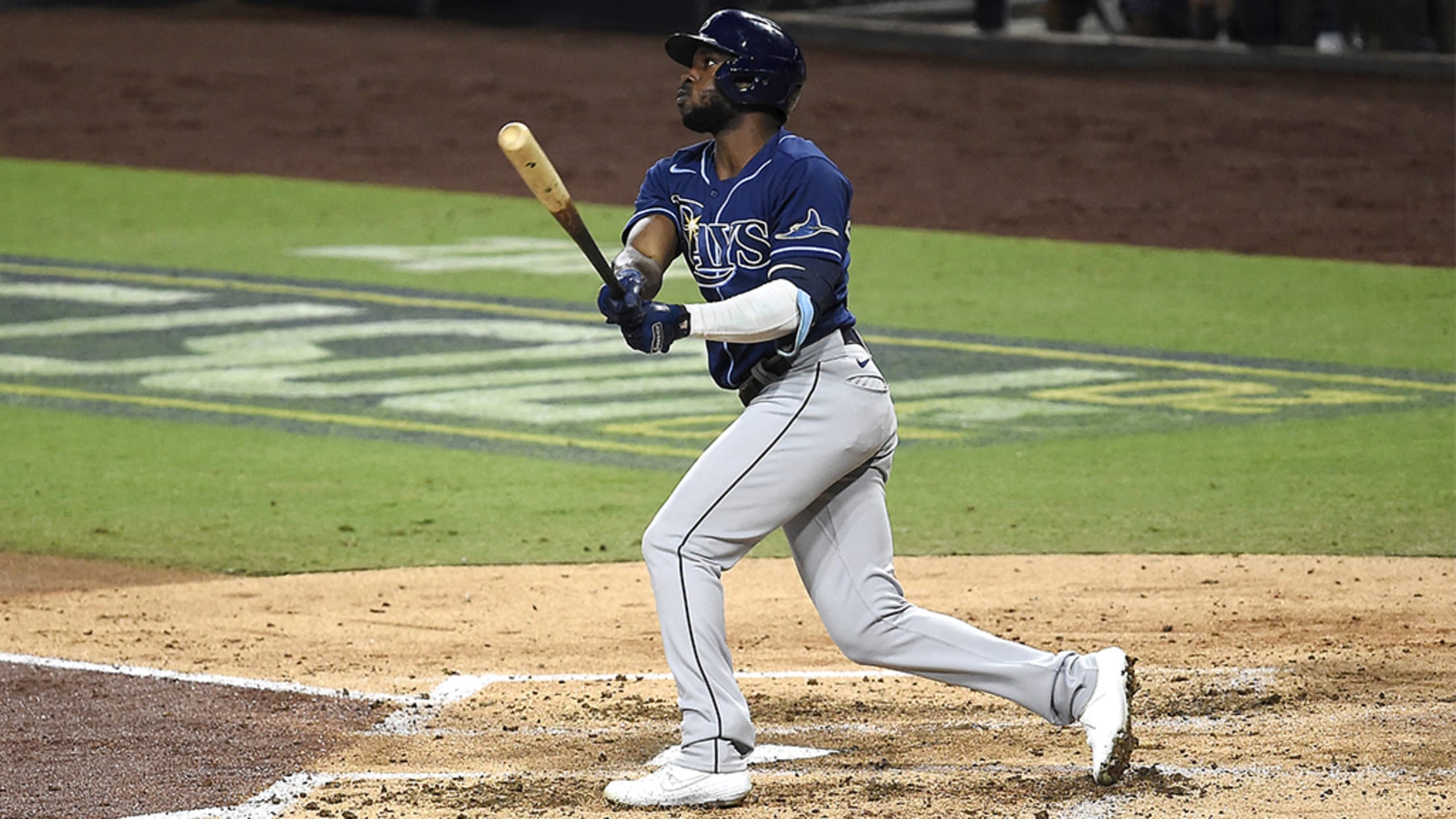 Randy Arozarena did it again. The Rays' No. 19 prospect clubbed a two-run homer in the first inning of Saturday's Game 7 contest between Tampa Bay and Houston, setting the tone early as the Rays went on to defeat the Astros 4-2 and advance to the World Series for the
Garcia, Astros survive Arozarena's latest fireworks
Astros No. 13 prospect posts two zeros in start; slugger ties record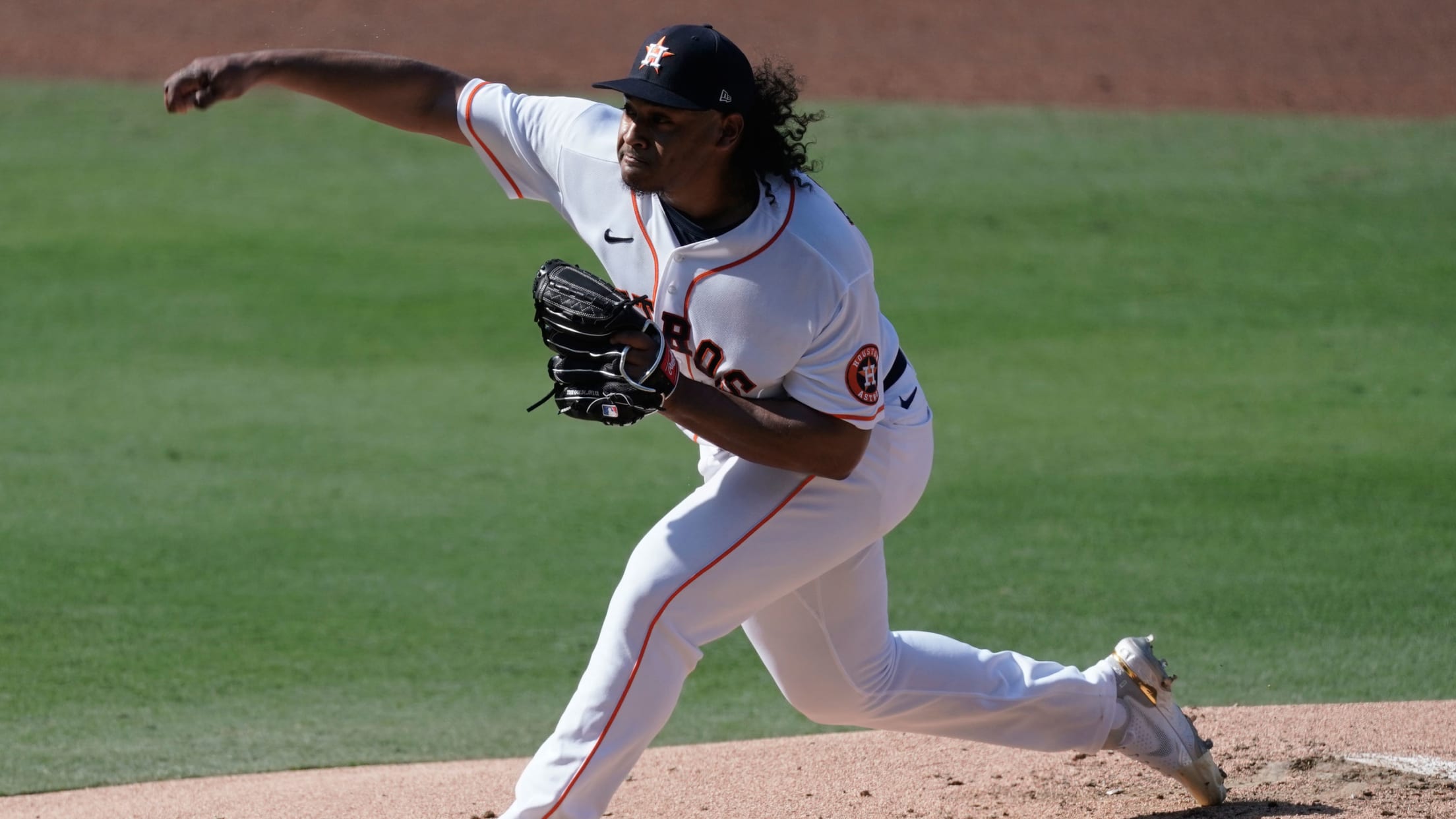 Luis Garcia gave the Astros exactly what they needed from him in a win-or-go-home scenario Thursday. Houston's No. 13 prospect worked around two walks and a hit batsman while fanning one in two scoreless frames as the Astros survived the latest power display by Tampa Bay's No. 19 prospect Randy
Arozarena keeps slugging for Tampa Bay
No. 19 Rays prospect mashes fifth dinger of postseason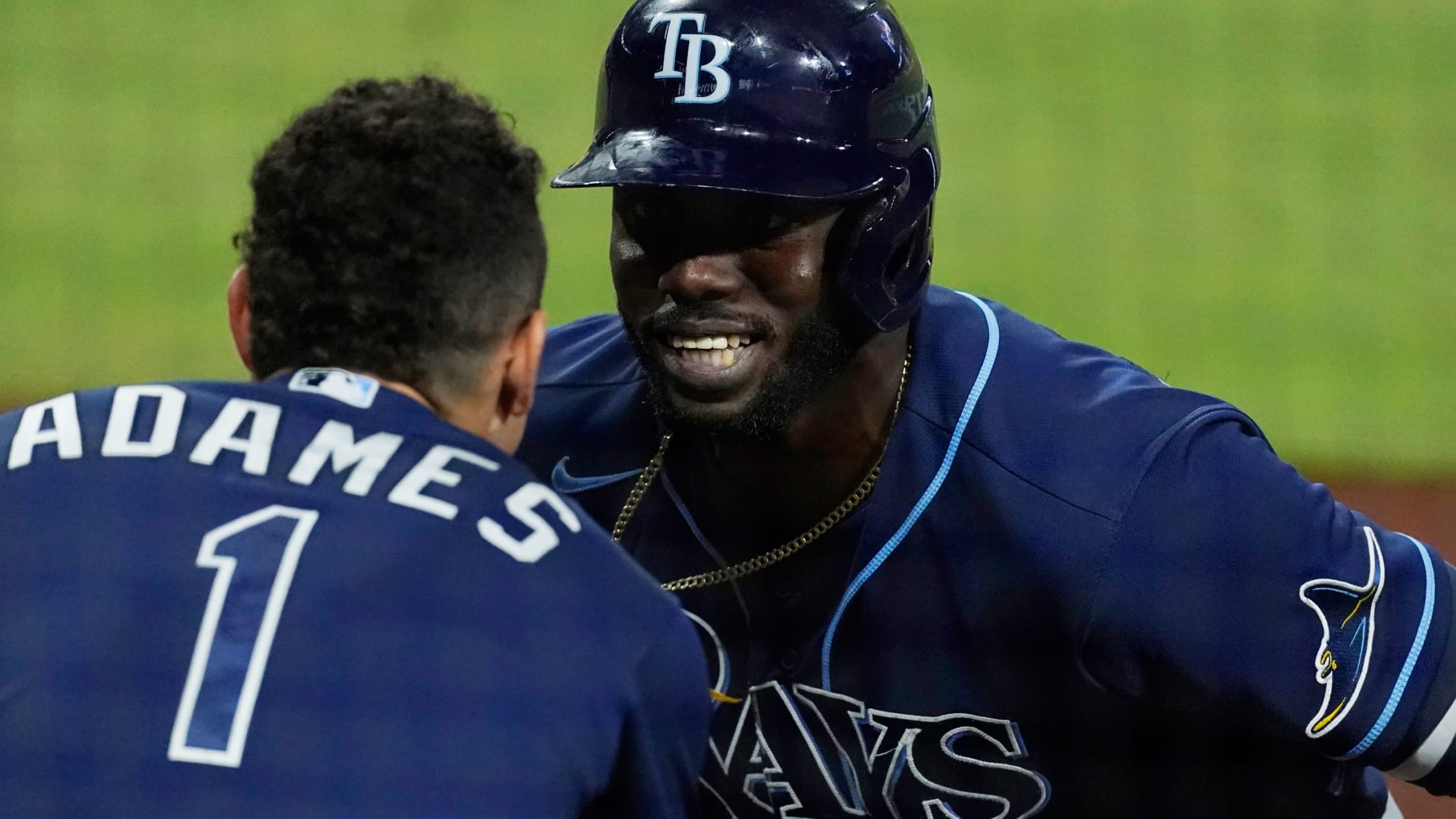 There's being in the middle of a hot streak, and then there's what Randy Arozarena has been doing this postseason. Tampa Bay's No. 19 prospect blasted a two-run homer in the fourth inning, but the Rays fell, 4-3, to the Astros in Game 4 of the American League Championship Series
Hits just keep on coming for Rays' Arozarena
Tampa Bay's No. 19 prospect posts fifth multi-hit effort of playoffs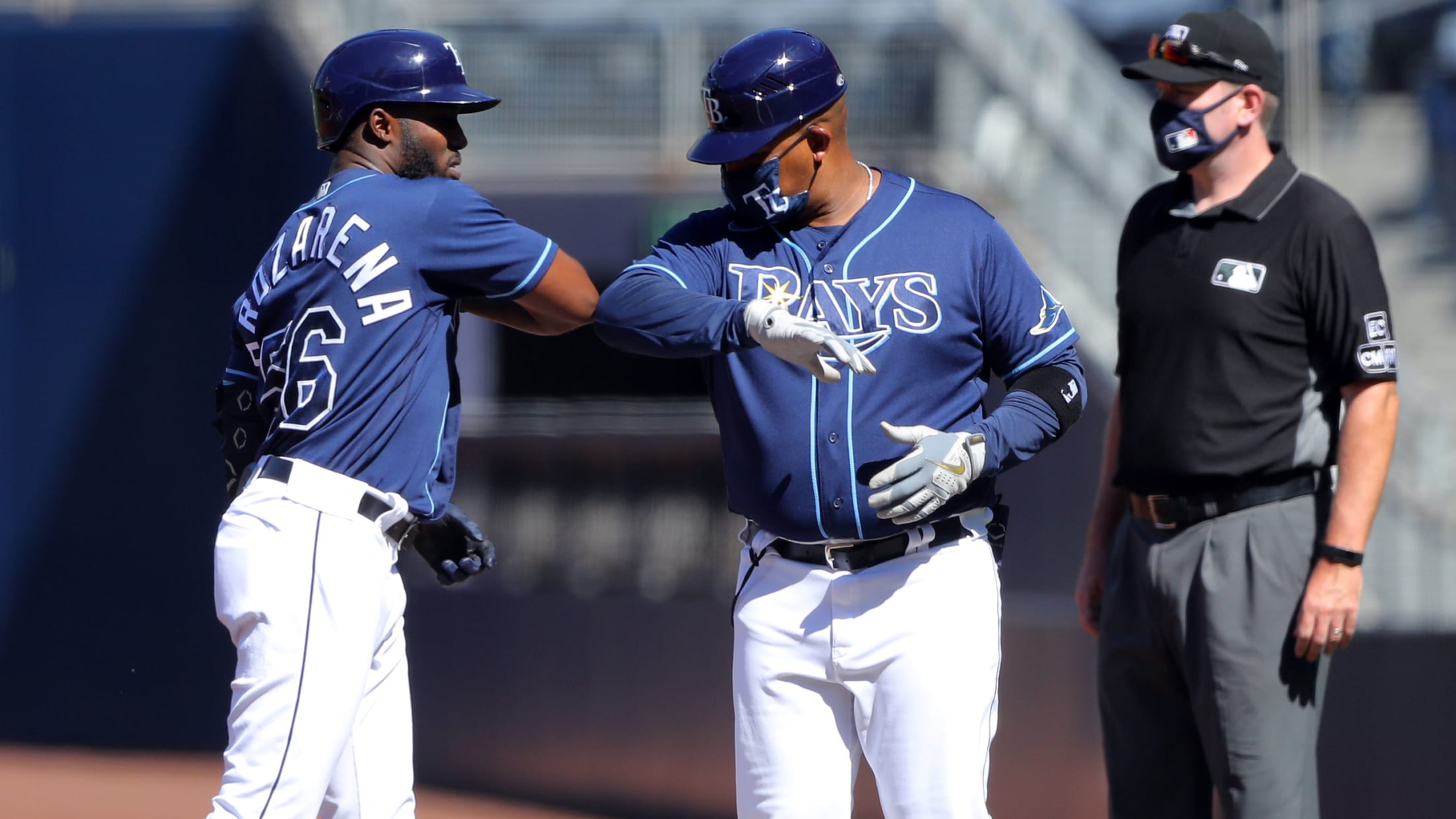 His team may be seven wins shy of a World Series title, no one would blame Randy Arozarena for wanting the 2020 season to go on forever. Buoyed by two more hits from one of baseball's hottest hitters, Tampa Bay doubled up Houston, 4-2, on Monday to take a 2-0
Arozarena remains electric for Rays
No. 19 prospect launches fourth homer of postseason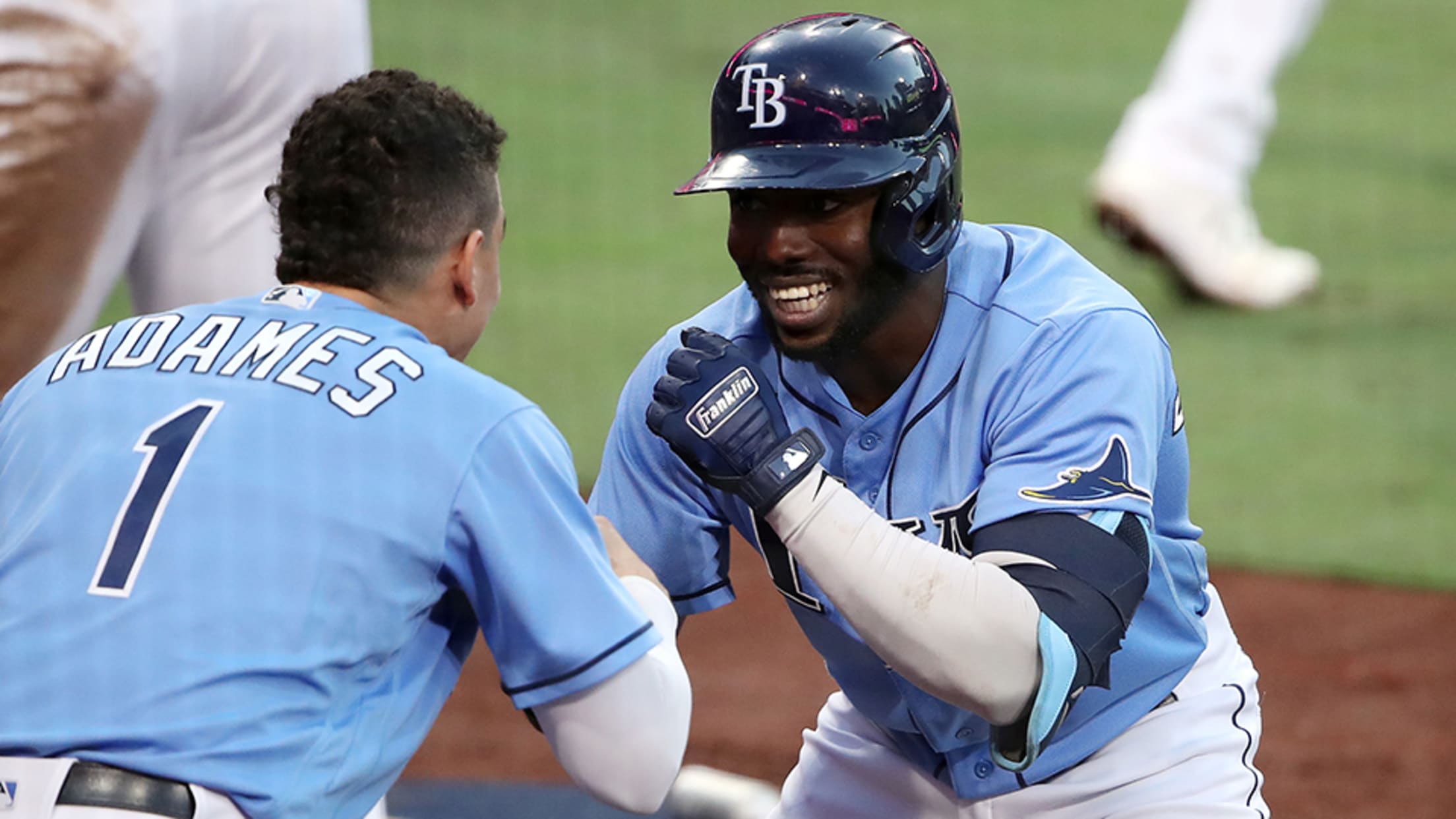 He did it again. Randy Arozarena homered for the fourth time this postseason, smacking a solo shot that put Tampa Bay on the board en route to a 2-1 victory over the Astros in Game 1 of the American League Championship Series. "He's having a lot of fun right now,''
This time, Arozarena's power pays off for Rays
Tampa Bay's No. 19 prospect homers on another multi-hit night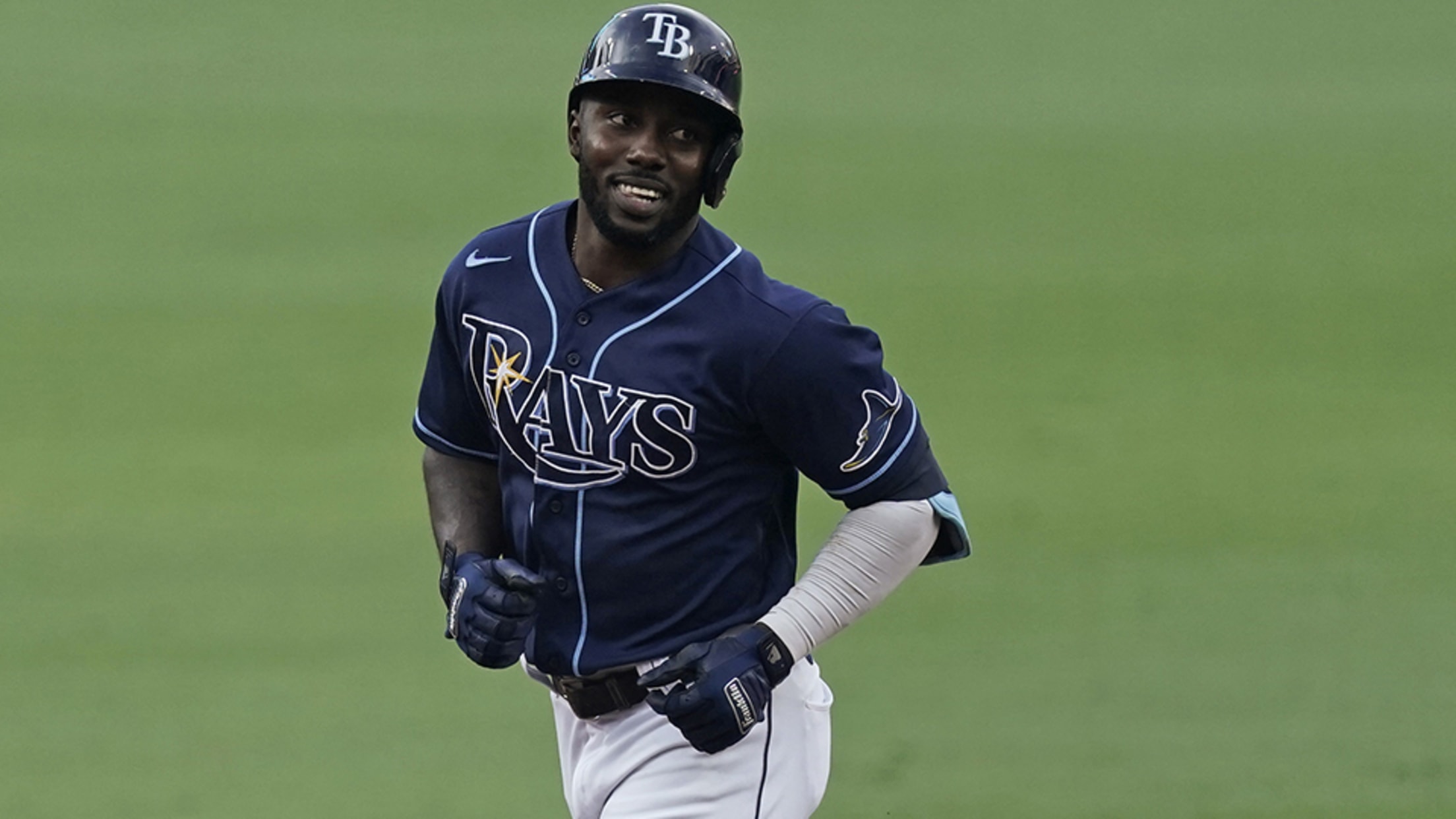 Randy Arozarena keeps hitting, and Tuesday's effort helped pull his team even in the series. A night after homering in a three-hit performance, Tampa Bay's No. 19 prospect belted another long ball and added a single to help lead the Rays to a 7-5 win over the Yankees, leveling their
Rays' Arozarena a hit in postseason play
Club's No. 19 prospect goes yard, ties career high with three hits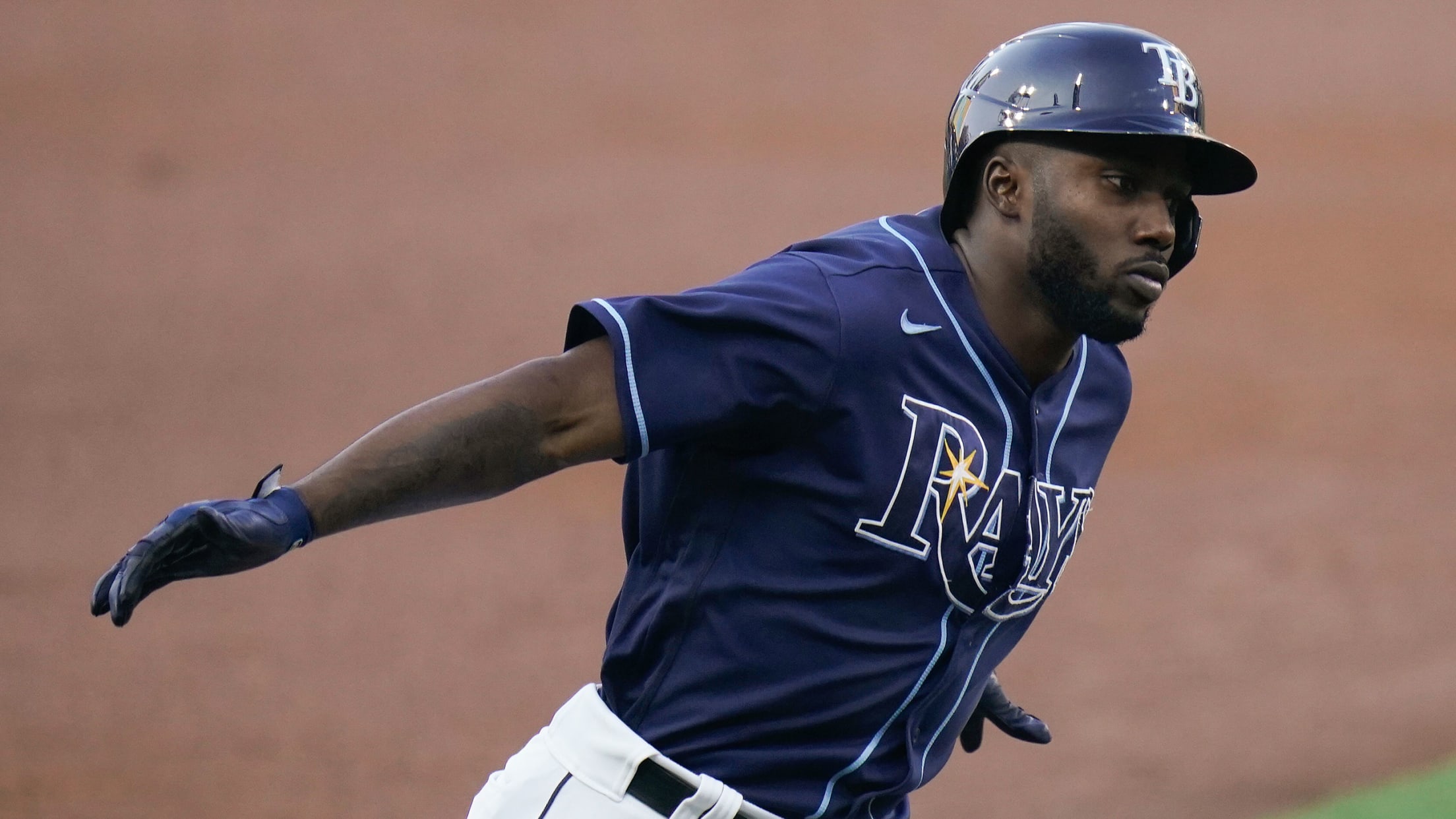 Randy Arozarena might have been a relative unknown to Tampa fans even a month ago. That's not the case anymore. The No. 19 Rays prospect homered, singled twice and scored two runs, but it wasn't enough to overcome the four Yankee home runs that propelled the Bronx Bombers to a
Rays' Arozarena makes postseason splash
No. 19 prospect triples, scores run in Game 1 win over Jays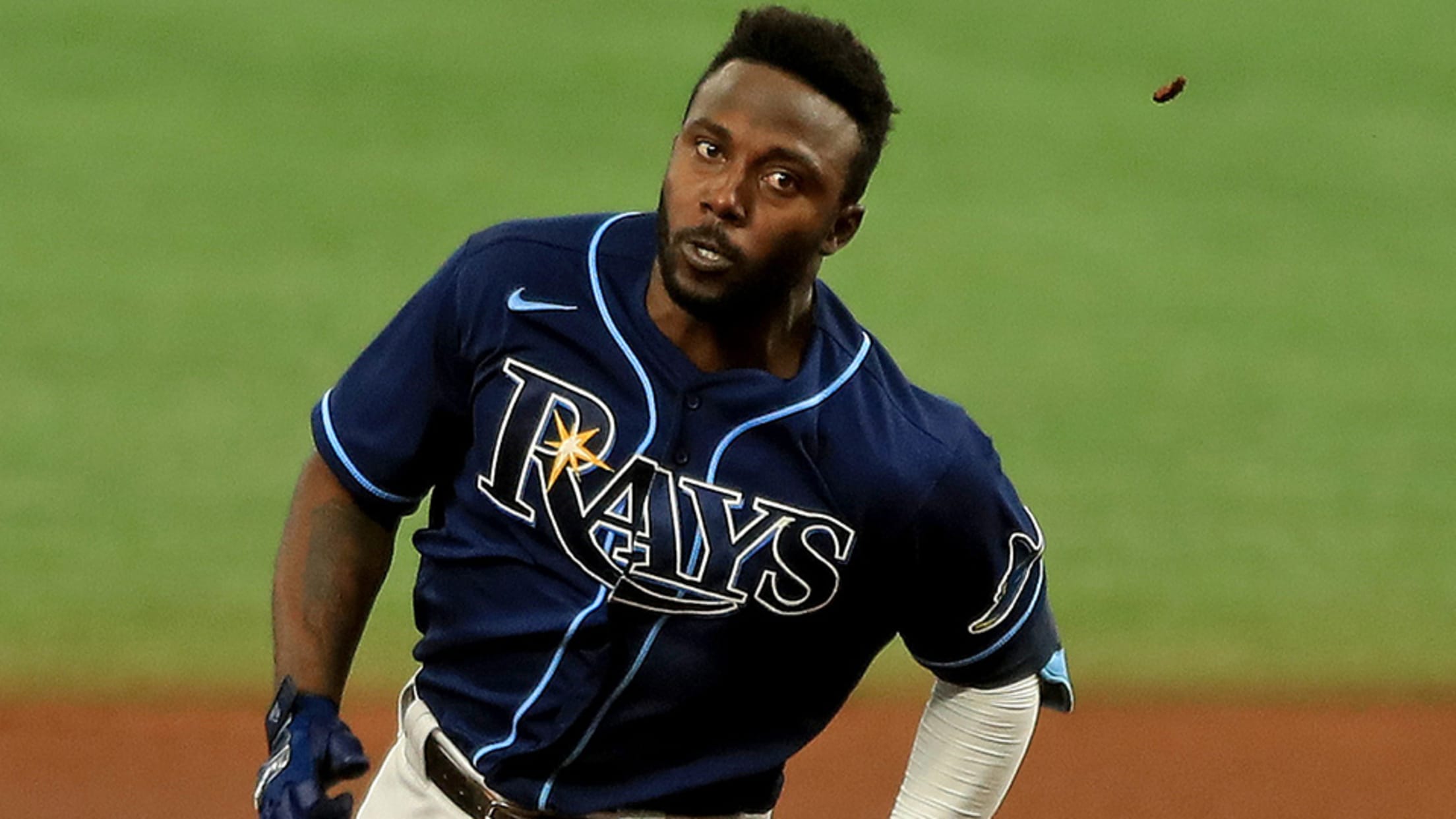 Randy Arozarena is no stranger to postseason success. The 19th-ranked Rays prospect was an integral part of Triple-A Memphis' run to the Pacific Coast League championship in 2018. Arozarena started all eight playoff games for the Redbirds that year and posted a .407/.485/.741 slash line with a pair of homers,
Arozarena amazes as Rays clinch division
No. 19 prospect homers twice; Tampa Bay locks up AL East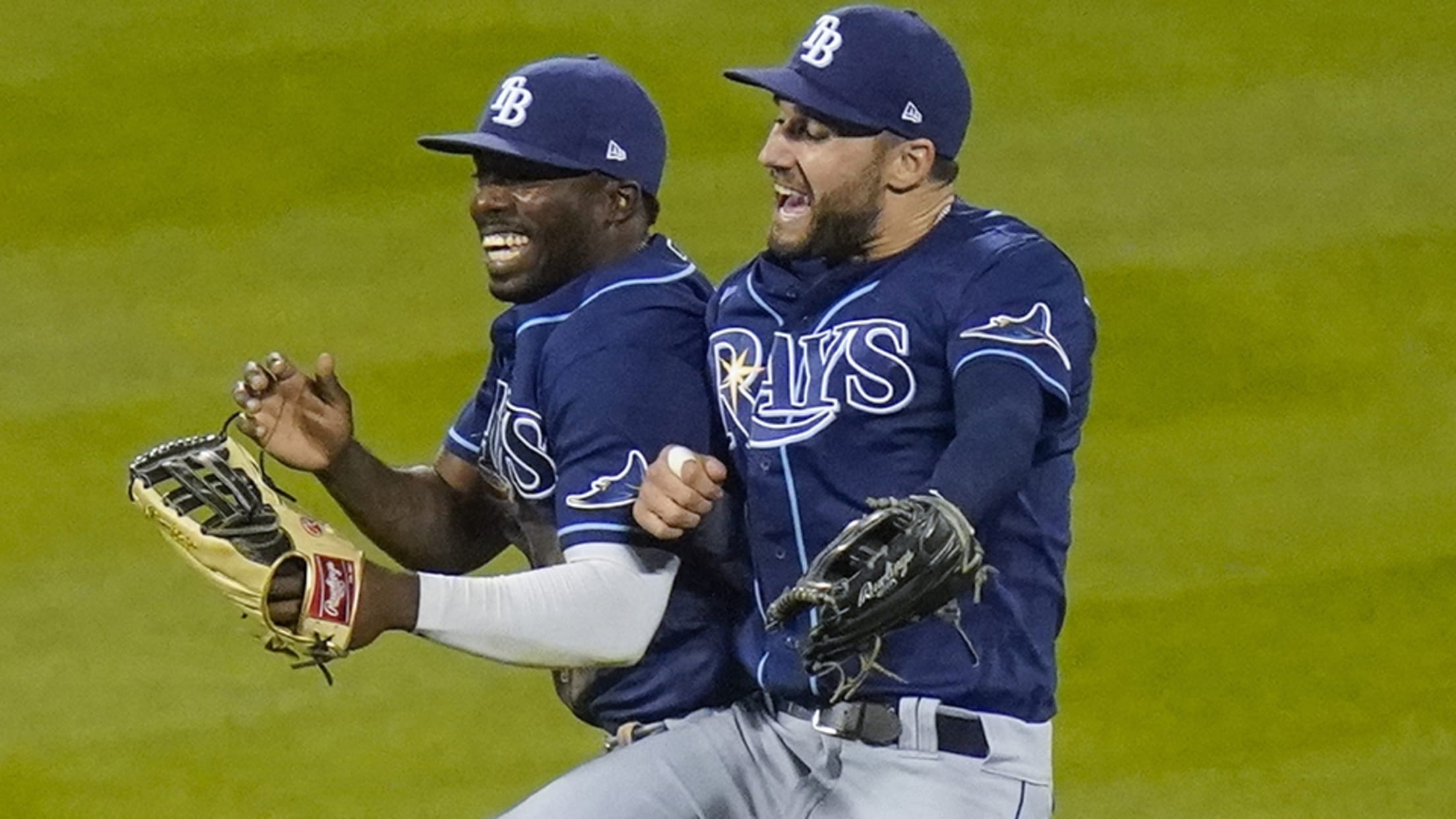 On the verge of clinching their first division title since 2010, the Tampa Bay Rays were looking for a celebration. Randy Arozarena was the perfect party planner.
Carlson leads fast-moving Cards prospects
Outfielder breaks out; Sosa, Arozarena, Fernandez hit Majors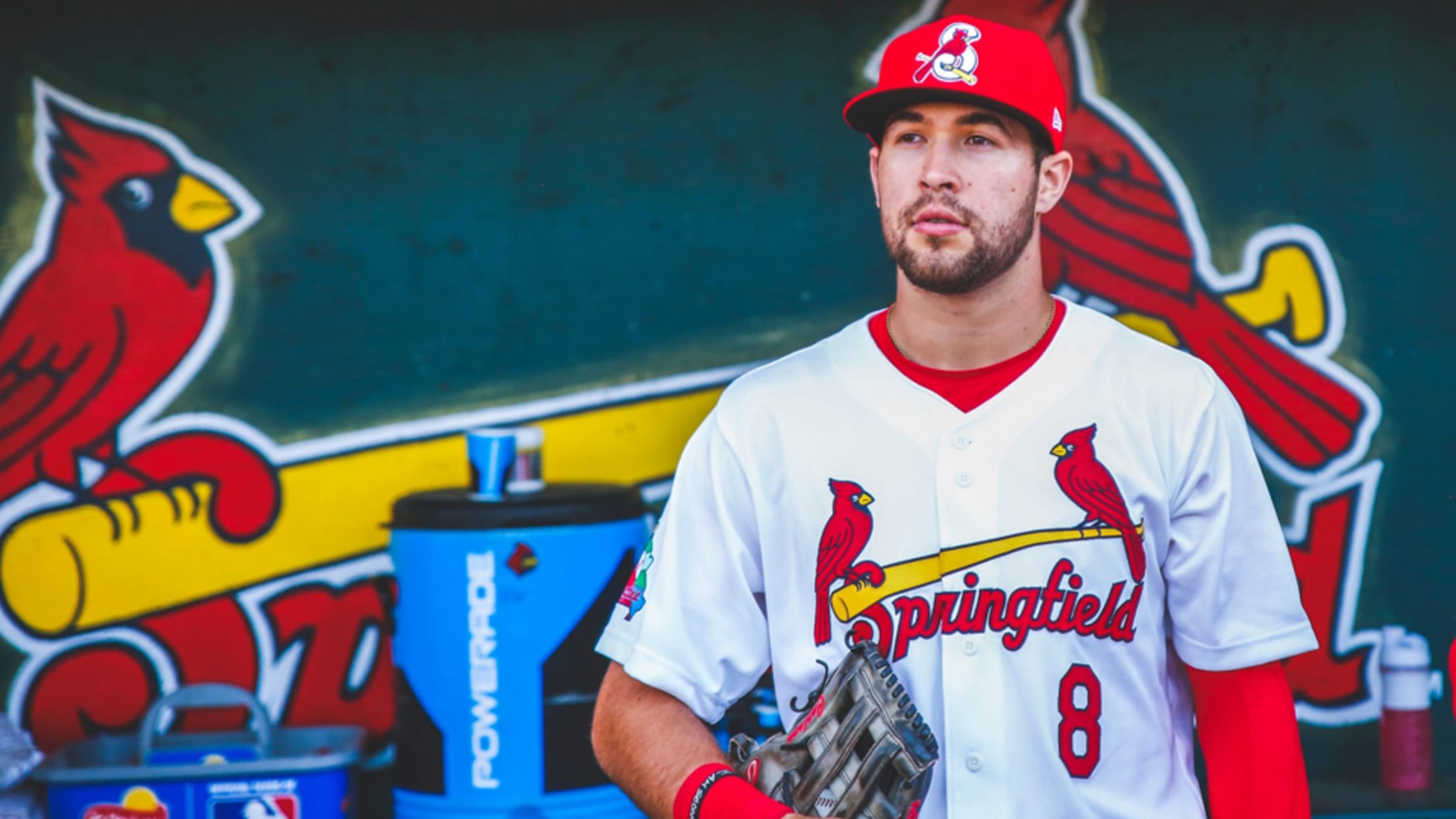 Each offseason, MiLB.com goes position by position across each system and honors the players -- regardless of age or prospect status -- who had the best seasons in their organization. Click here to locate your favorite club.It was a big year for the Cardinals, who reached the postseason for the first time
Arozarena Named Cardinals Minor League Player of the Month
Outfielder Wins Award for the Second-Straight Month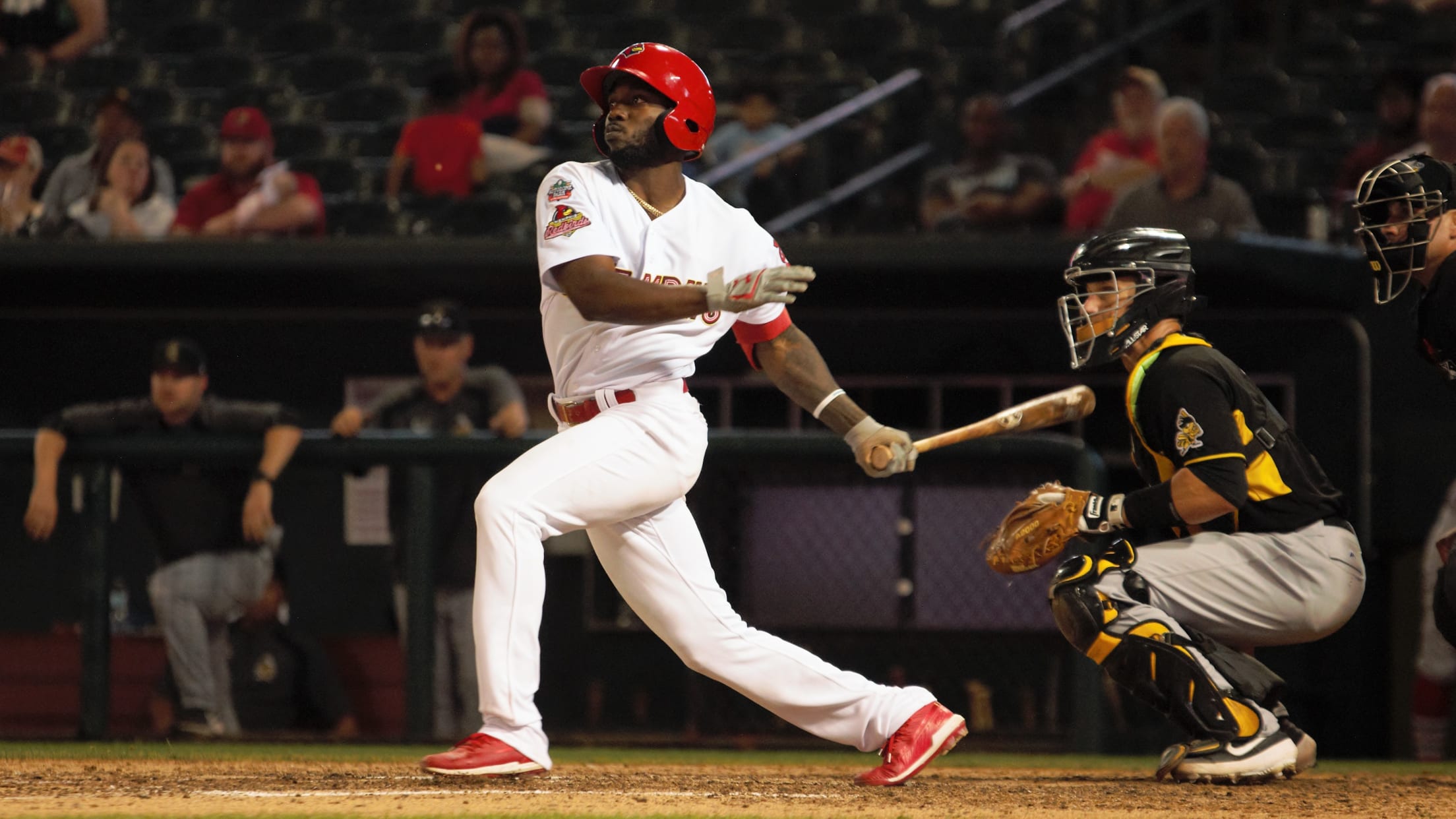 MEMPHIS, Tennessee - Memphis Redbirds outfielder Randy Arozarena has been named the St. Louis Cardinals Minor League Player of the Month for July, the organization announced Friday.In 26 games in the month at Memphis, Arozarena hit .378 with three home runs, 10 doubles, 14 RBI, and three stolen bases. He
Arozarena cycles in Redbirds' slugfest
Cardinals No. 13 prospect completes feat by fifth inning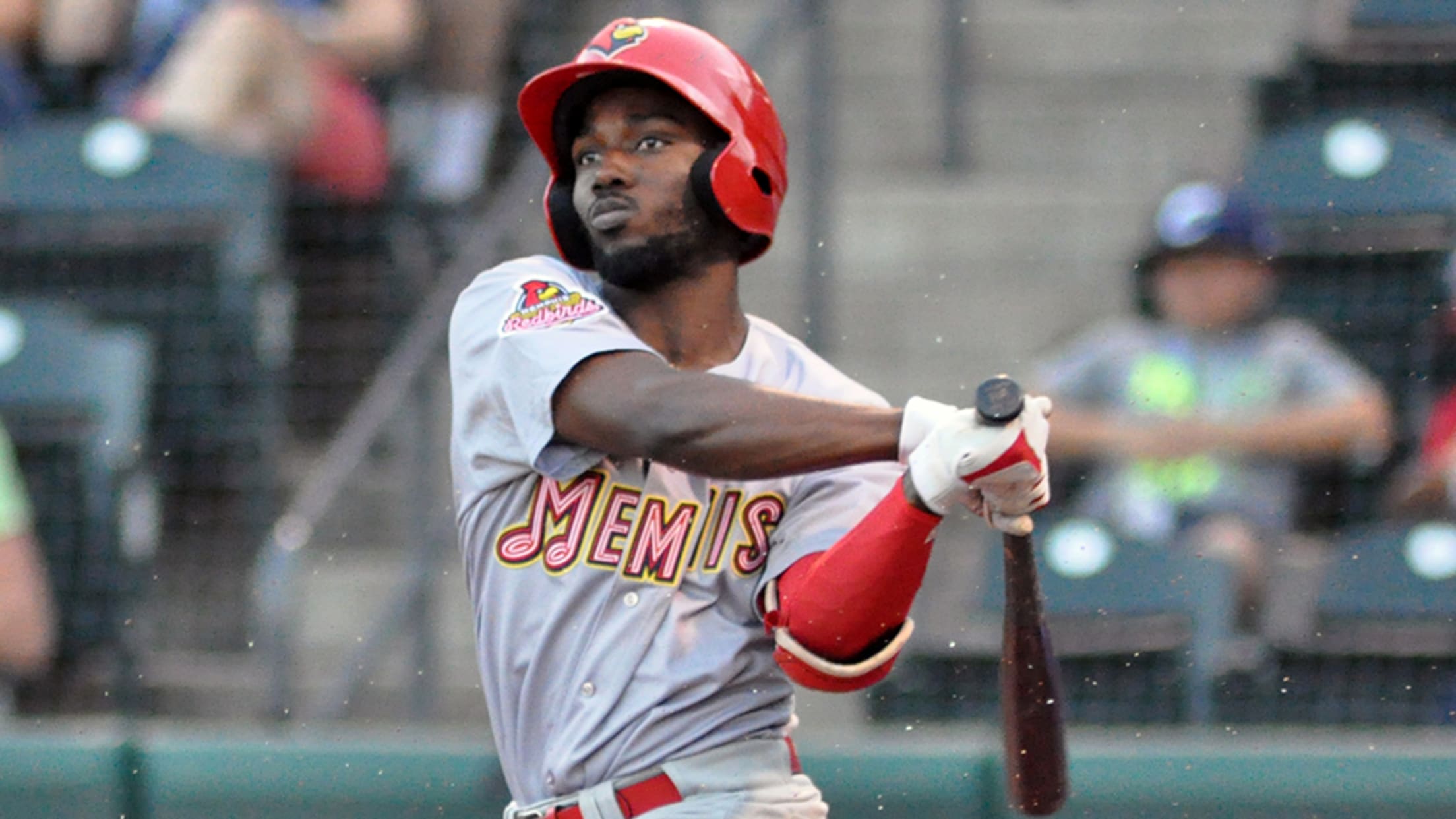 Randy Arozarena needed only half a ballgame to make history on Friday night.The Cardinals' No. 13 prospect ripped a two-run triple in the fifth inning to complete the third cycle in franchise history as Triple-A Memphis outslugged Oklahoma City, 13-10, at Chickasaw Bricktown Ballpark. He finished the night 4-for-6 with
Prospect Roundup: Games of July 3
Astros' Beer stays hot; Rays' Brujan enjoying Southern League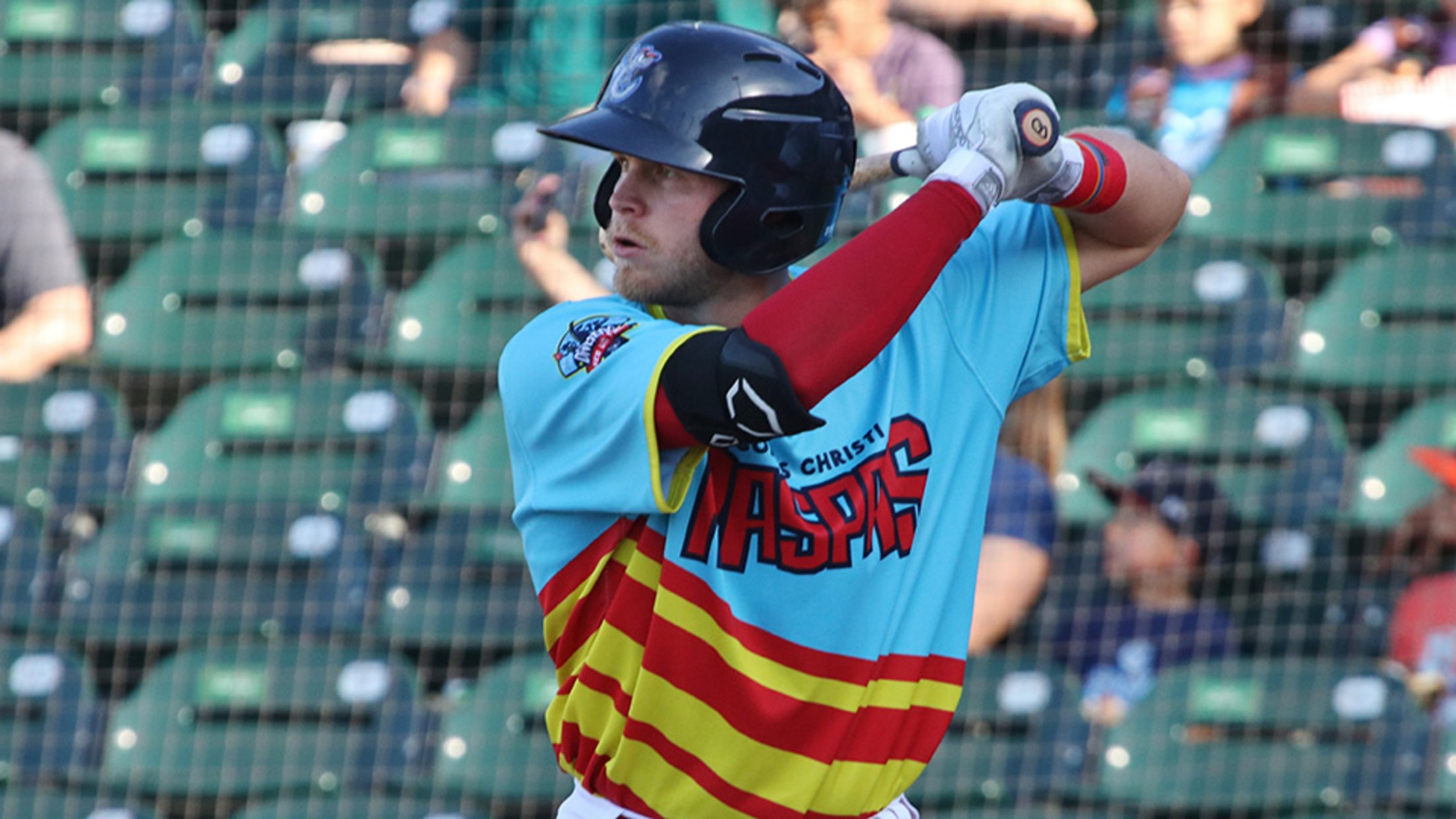 Astros DH Seth Beer, Double-A Corpus Christi: 4-for-5, HR, 2 RBIs, 2 R -- Houston's No. 8 prospect followed up Tuesday's three-hit performance with four more hits, including a homer, in the Hooks' loss to Frisco. Beer has four multi-hit performances in his last seven games, during which he's 13-for-29 (.448)
Prospect Roundup: Games of June 30
Astros' Tucker blasts slam; Cardinals' Arozarena logs four hits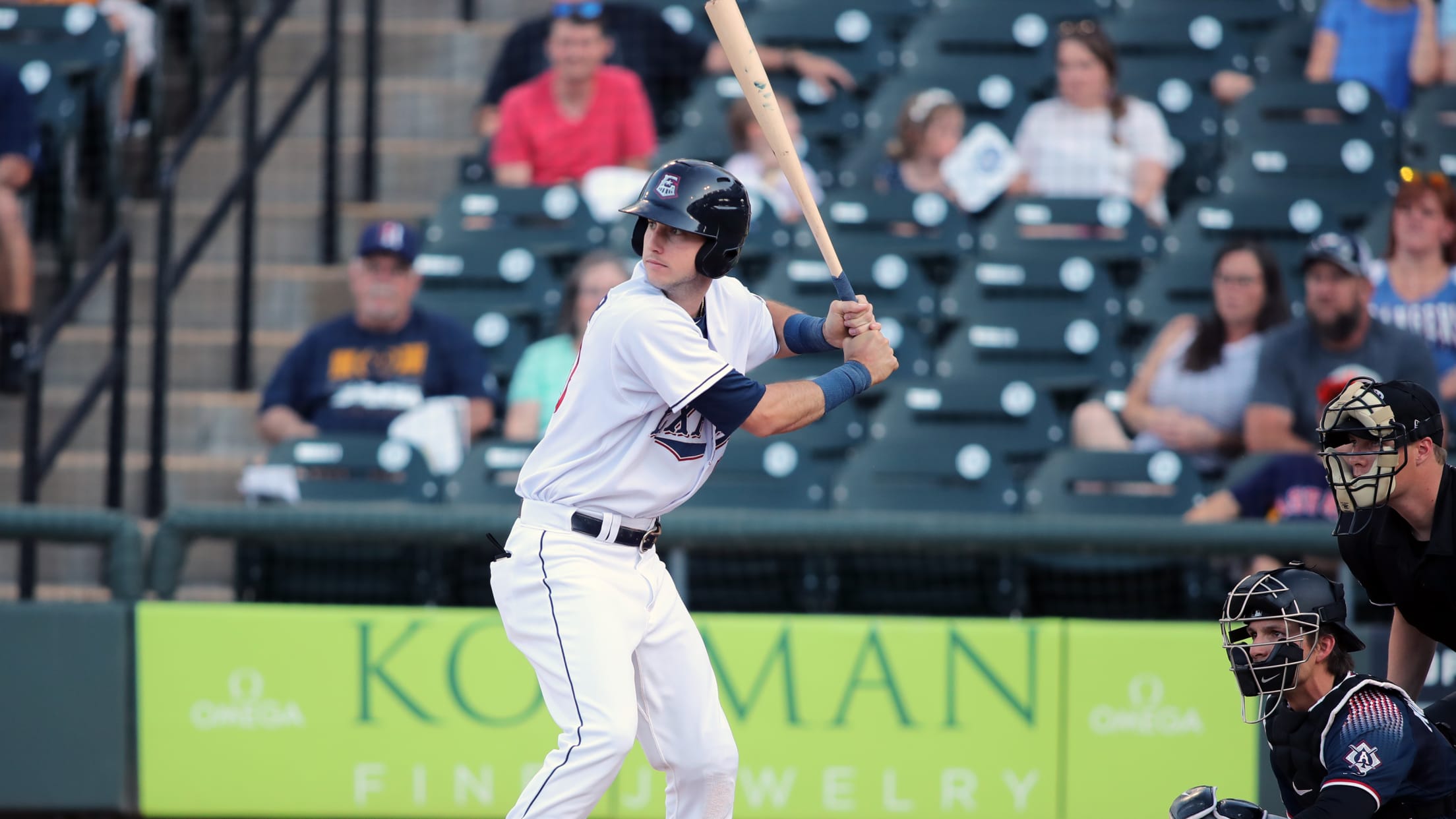 Astros OF Kyle Tucker, Triple-A Round Rock: 1-for-2, HR, 2 BB, 4 RBI, 2 R -- Houston's second-ranked prospect crushed the second grand slam of his career in the Express' 7-6 win over the Storm Chasers. He wasted no time doing so, clearing the bases in his first trip of
Tatis continues strong spring for Padres
Second overall prospect collects three hits, pair of doubles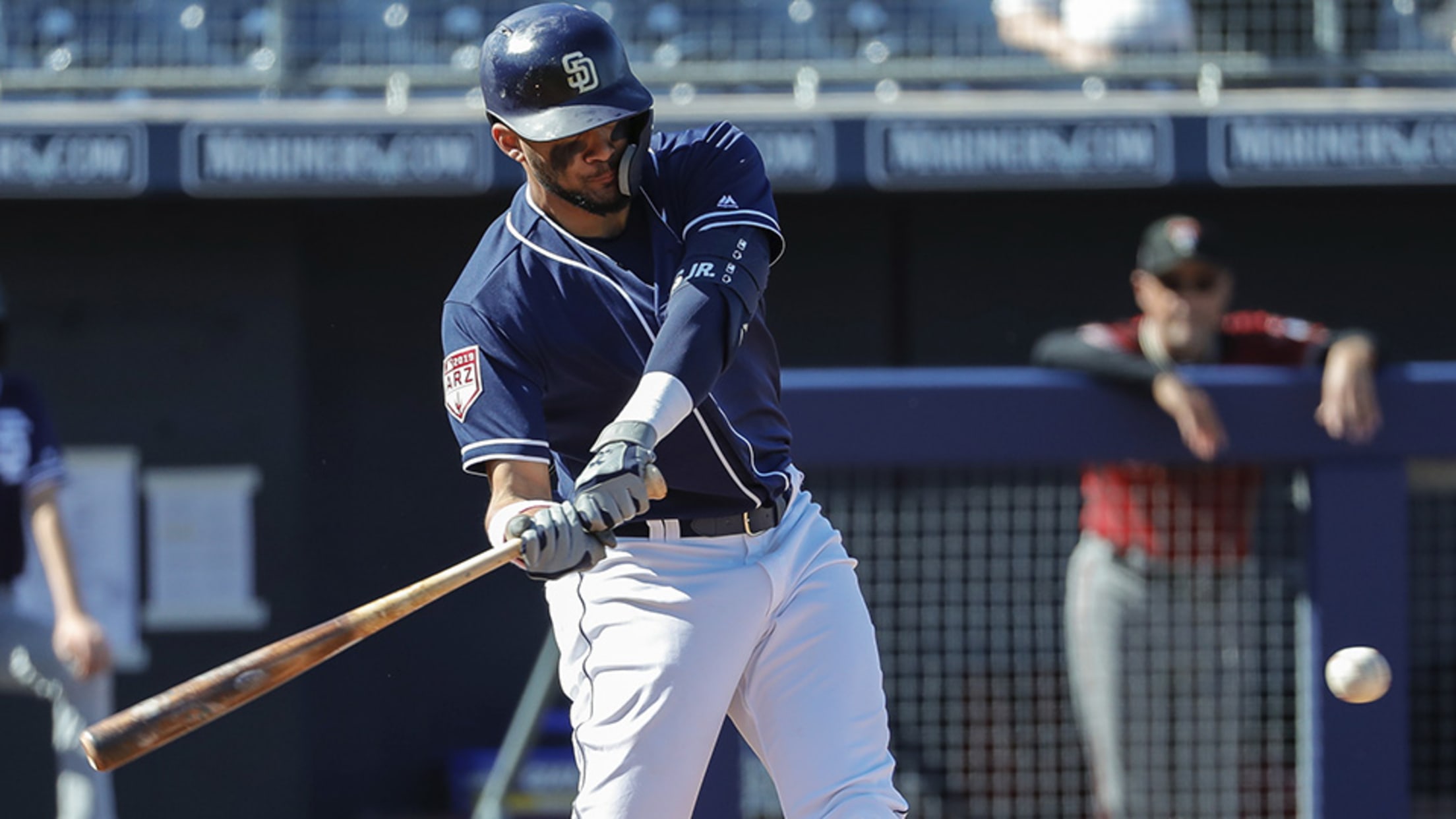 While Manny Machado went 0-for-3 in a loss to the Giants in Scottsdale, the 20-year-old who could soon join him on the left side of the infield at Petco Park reminded Padres fans why that's something they'd like to see, sooner rather than later.Fernando Tatis Jr., MLB.com's No. 2 overall prospect,
Padres' Tatis belts first spring homer
Game's No. 2 overall prospect swats two-run shot in third inning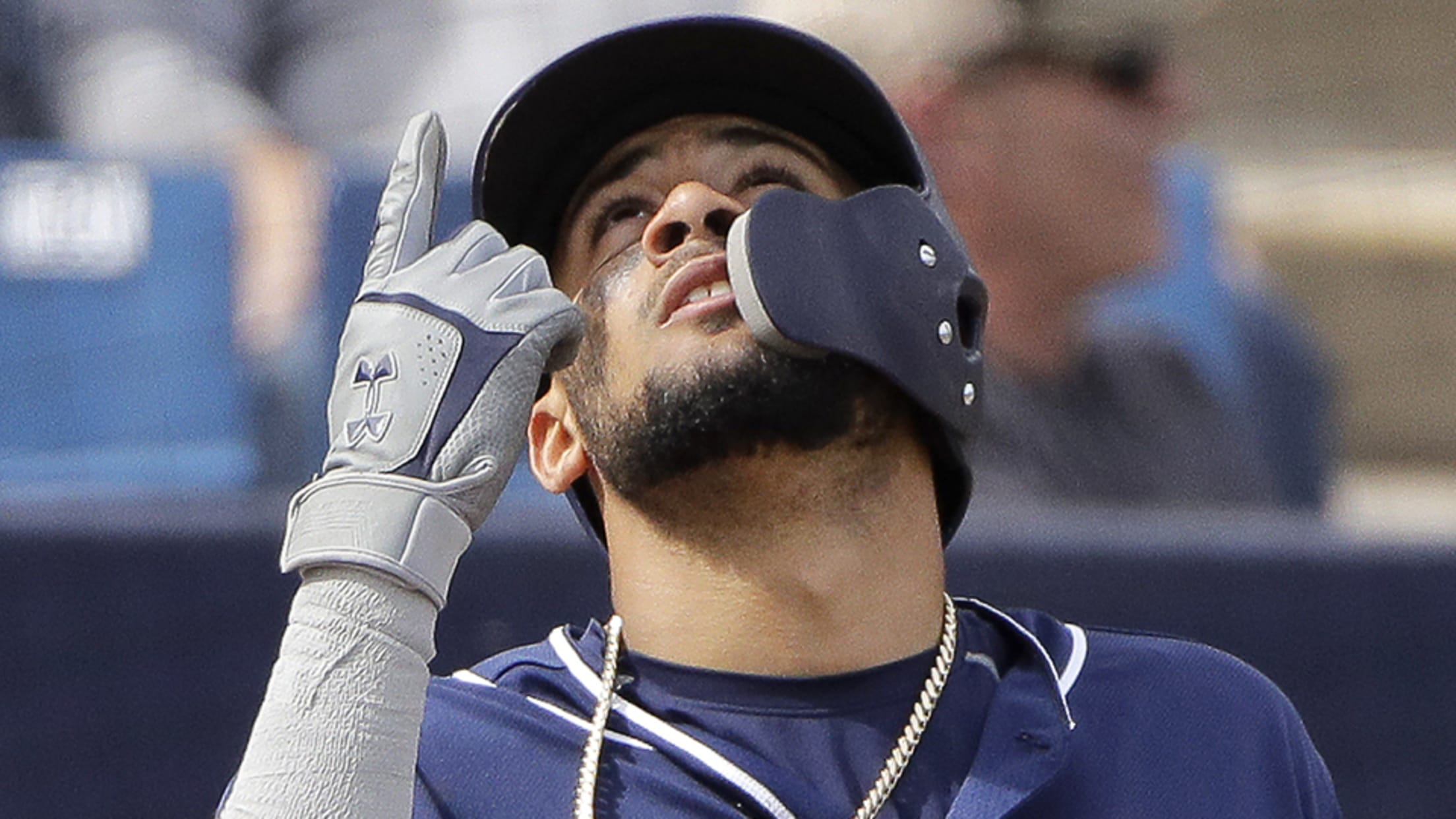 Fernando Tatis Jr. keeps giving Padres fans justification for their excitement.San Diego's top prospect blasted his first home run of the spring, a two-run shot to left-center field in the third inning off Chase Anderson that proved to be the difference in the Friars' 3-1 win over the Brewers at
Fast-rising Gorman leads Cards All-Stars
Third baseman reached full-season level just weeks after Draft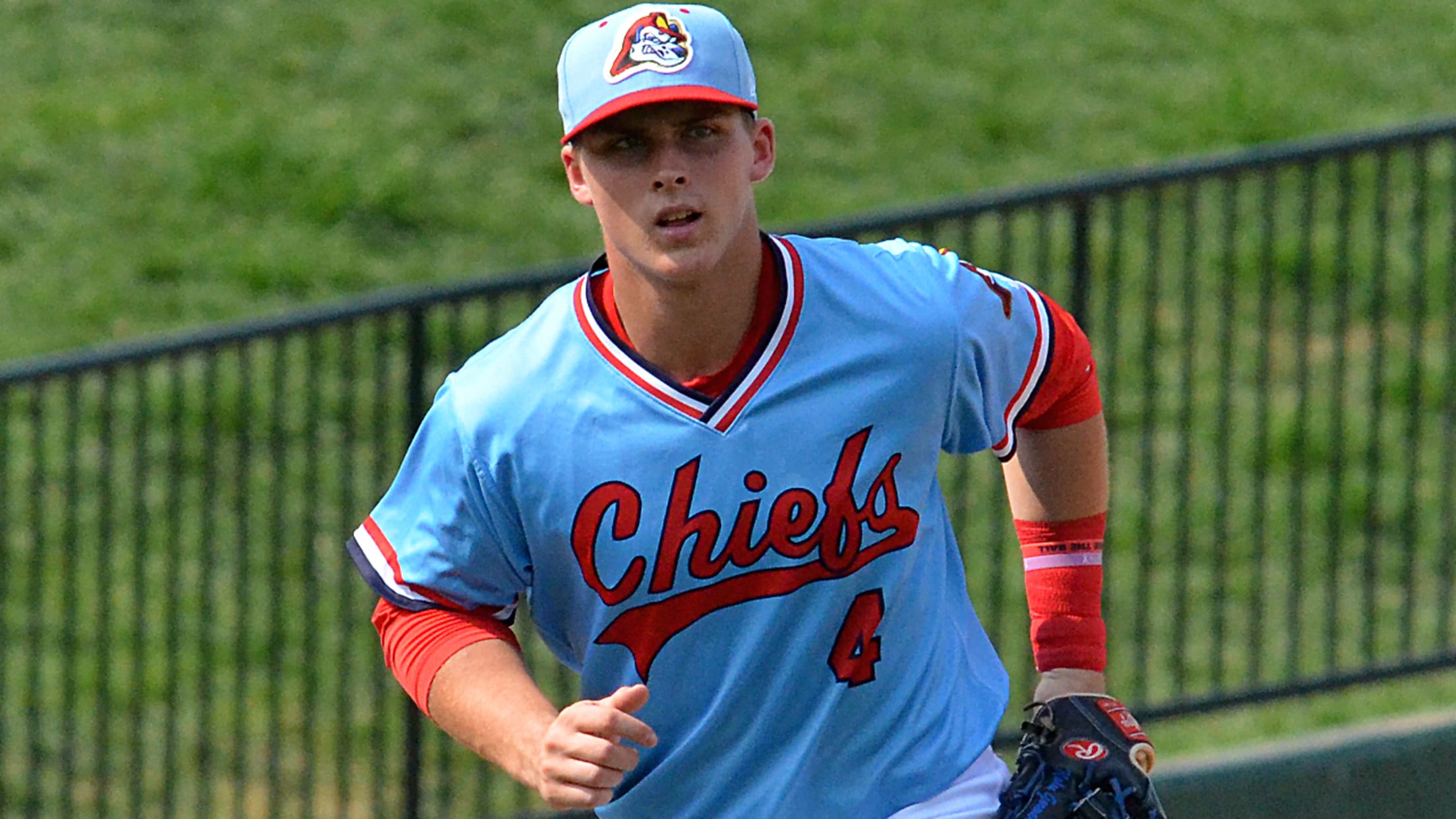 Each offseason, MiLB.com goes position by position across each system and honors the players -- regardless of age or prospect status -- who had the best seasons in their organization. Click here to locate your favorite club.St. Louis barely missed the playoffs this year and already has set about making sure
Toolshed: Winter Leaguers building stock
Prospects playing in Caribbean leagues have things to prove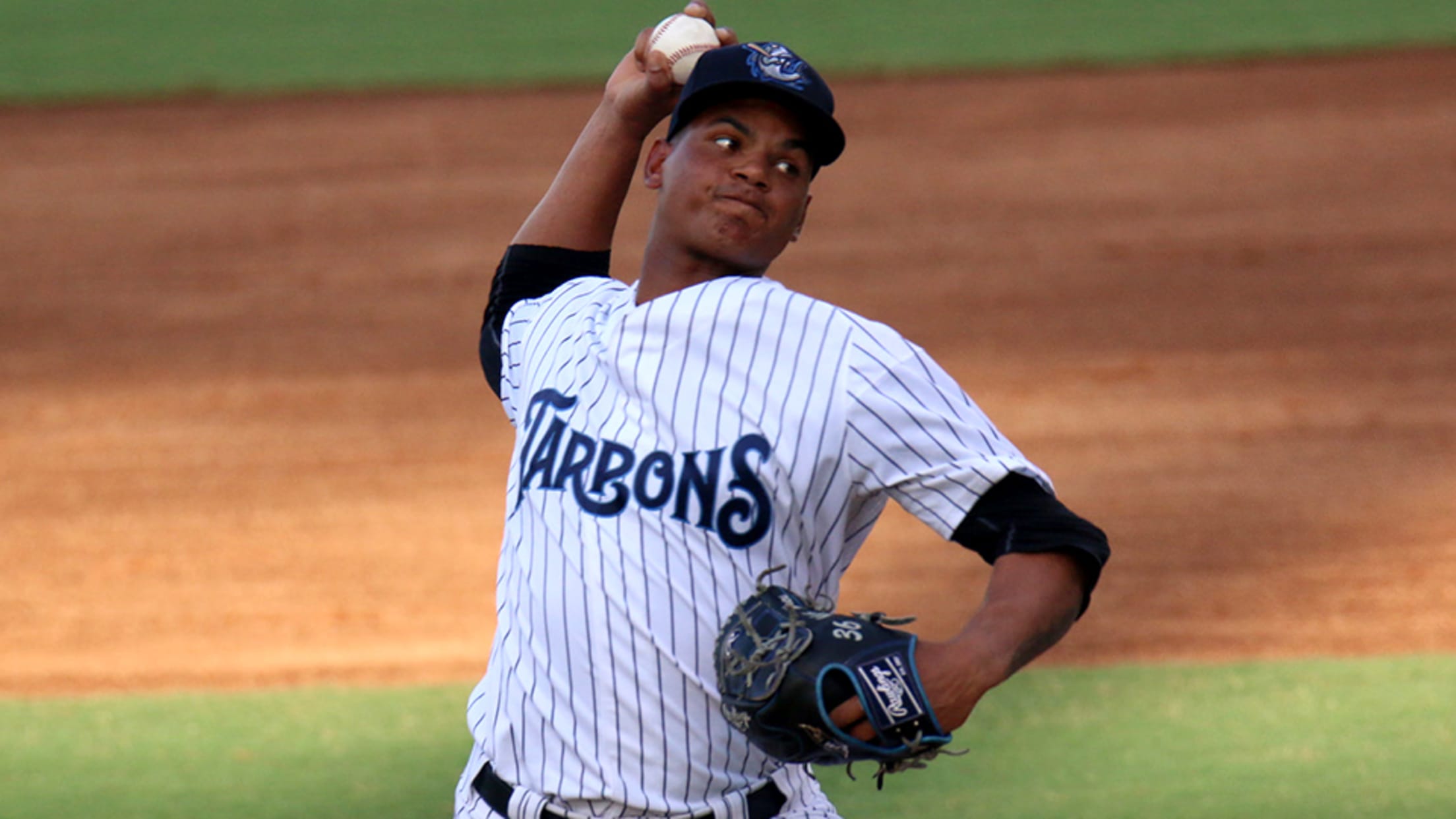 Goodbye to fall ball. Hello to winter ball.The Arizona Fall League season came to a close before Thanksgiving, but that only meant the ending of baseball in the United States. There's still plenty of cowhide being thrown around in Winter Leagues, specifically around the Caribbean in the Dominican Republic, Puerto
Redbirds roll to second straight PCL title
Co-MVP Arozarena homers twice, plates five in Memphis repeat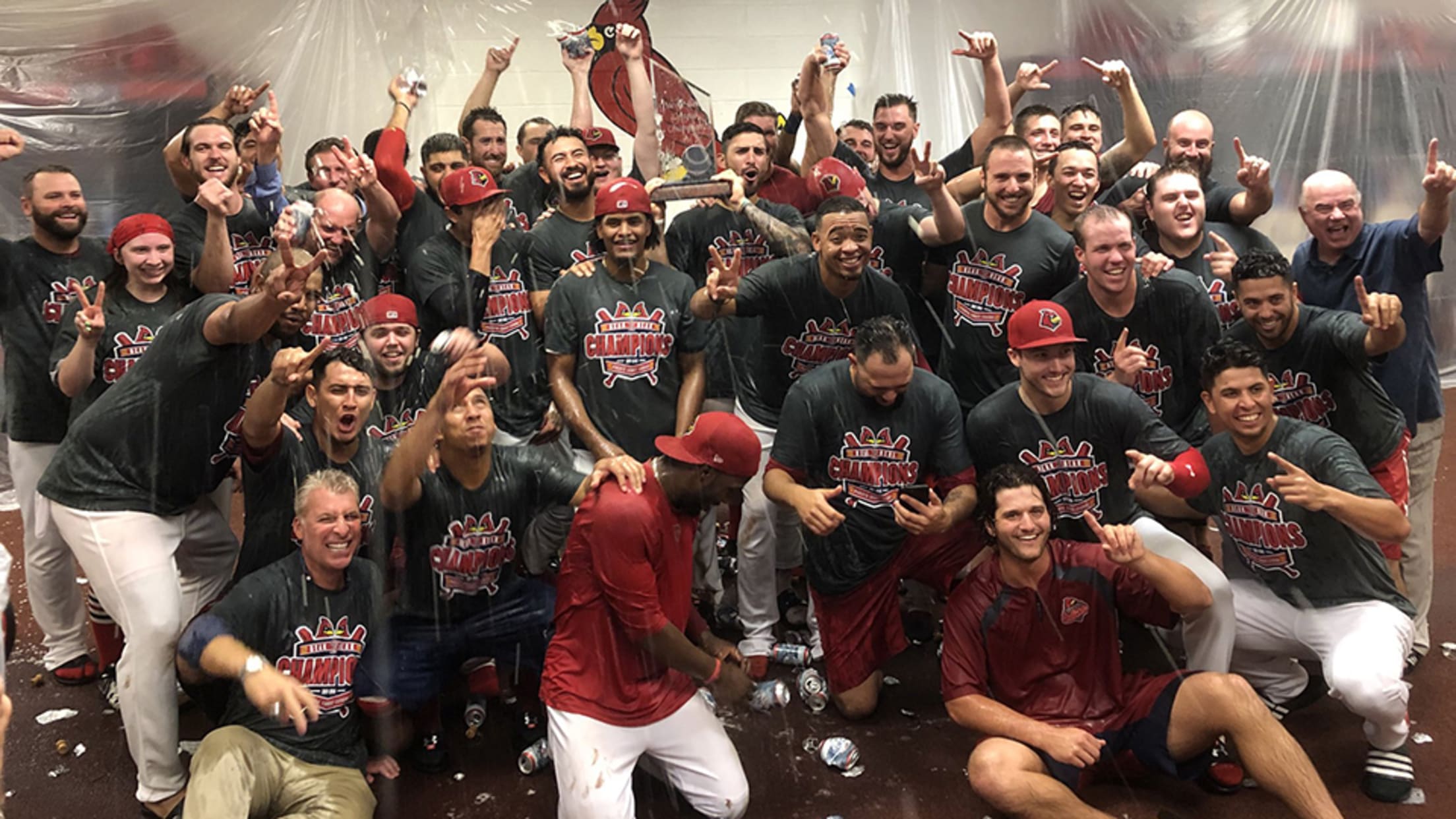 For the Memphis Redbirds, it's "déjà vu all over again" -- in more ways than one.Cardinals No. 6 prospectRandy Arozarena homered twice and drove in all five runs and 18th-ranked Jake Woodford allowed three hits over 7 1/3 innings as Memphis beat Fresno, 5-0, on Saturday at AutoZone Park to