Roundup: Twins taking Lewis, Larnach to camp
Braves also invite Top-100 talents Waters, Langeliers to Florida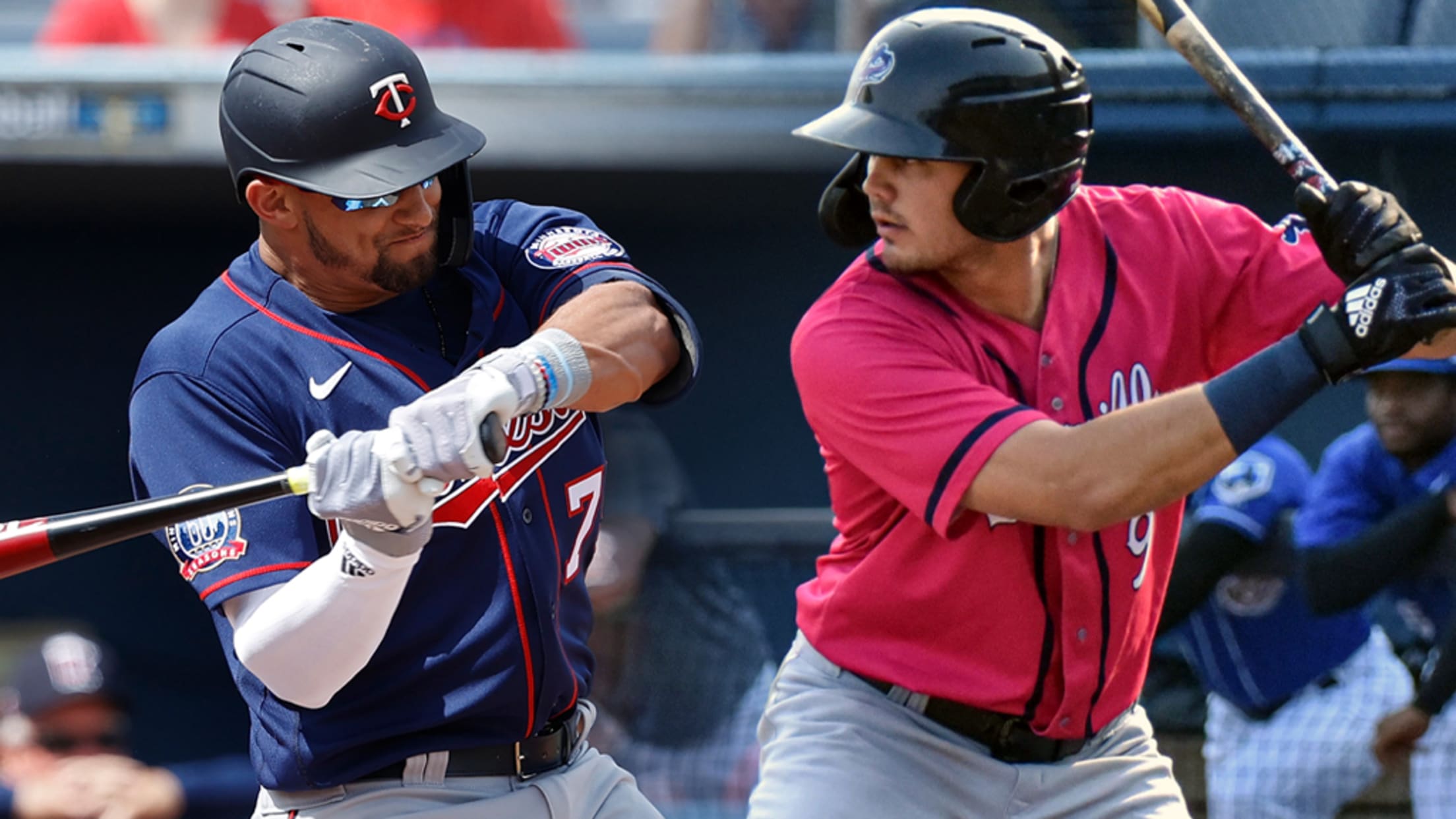 The Twins are taking a pair of Top-100 prospects to Major League camp this spring. No. 17 overall prospect Royce Lewis and No. 80 Trevor Larnach received non-roster invitations to Spring Training on Monday, Minnesota announced. Fellow Top-100 prospects Alex Kirilloff (No. 26) and Jordan Balazovic (No. 97) will already
State of the System: Minnesota Twins
Lewis, Kirilloff lead batch of top prospects nearing the Majors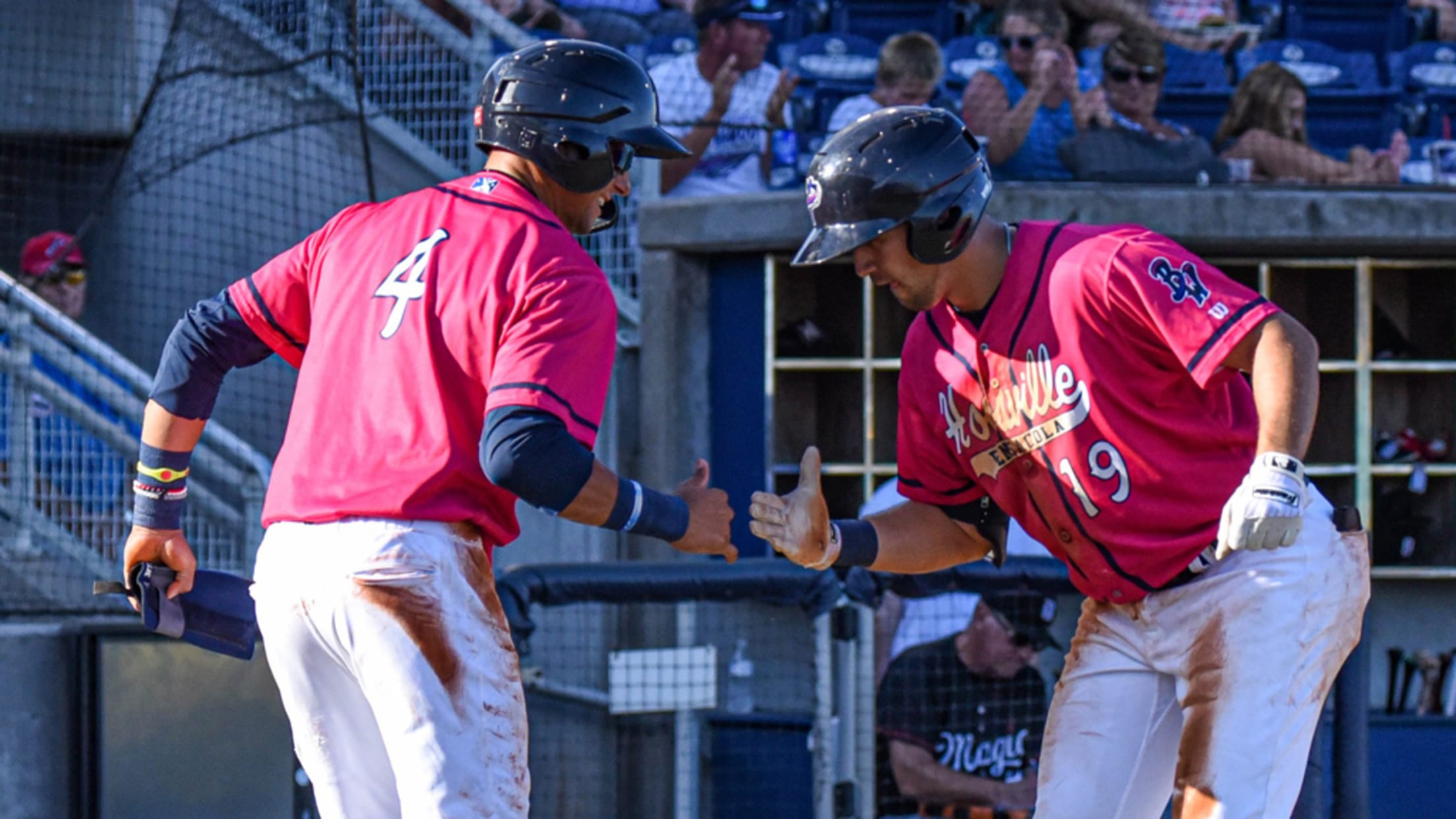 Starting in October and running through the end of the year, MiLB.com's State of the System series is evaluating the strengths and weaknesses of each Major League organization, highlighting prospects who've made the biggest strides in 2020 and offering a peek at 2021. After a tough stretch for most of
Prospects in the Twins' 2020 player pool
Lewis, Kirilloff could realize MLB dream in shortened season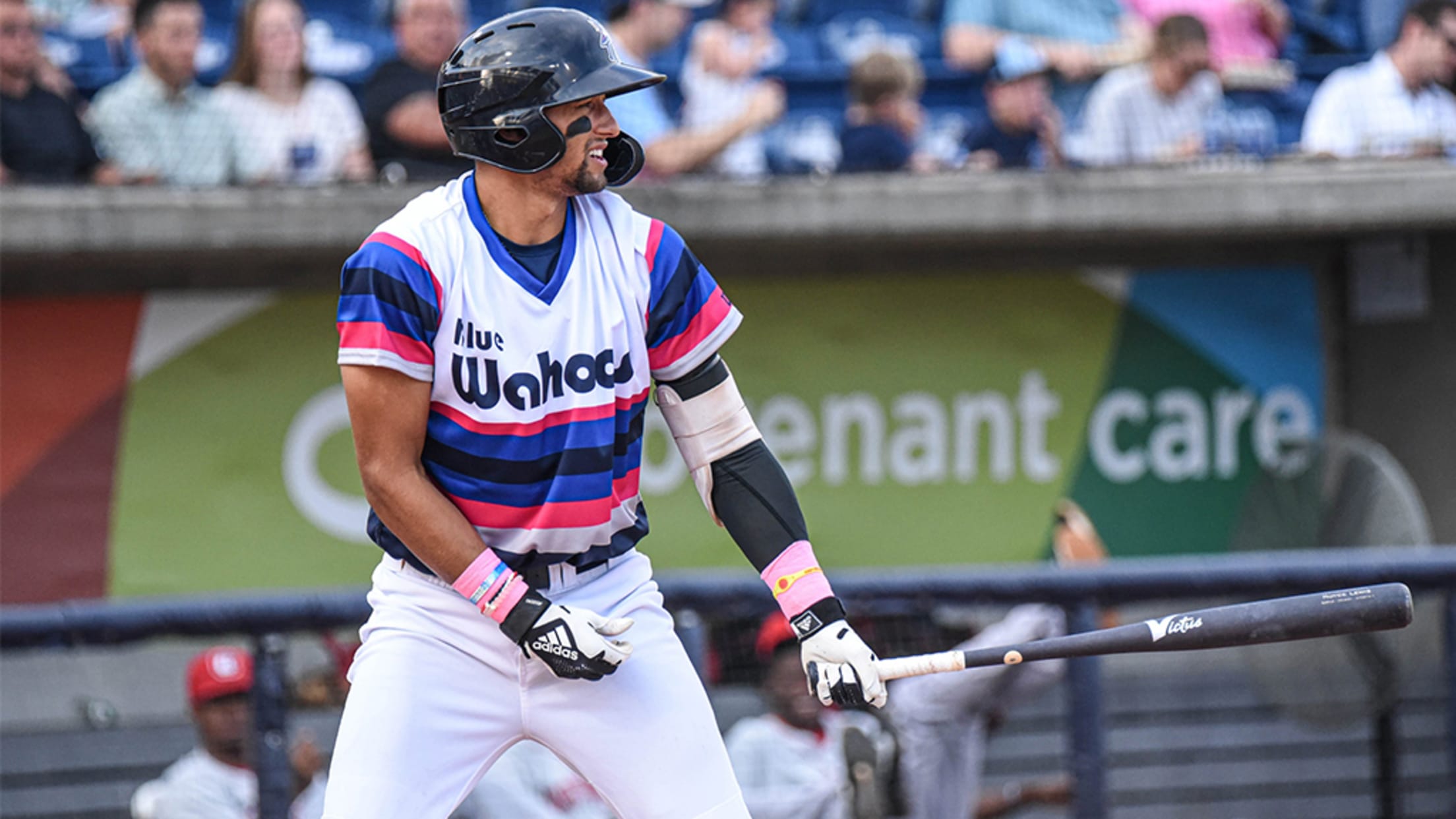 As part of the new rules for the 2020 Major League season, each of the 30 organizations will maintain a 60-man player pool for the duration of the campaign. Some members of the player pool will feature on the active Major League roster while others will work out at an
The Road to The Show™: Royce Lewis
Top overall pick in '17 Draft making climb to Minnesota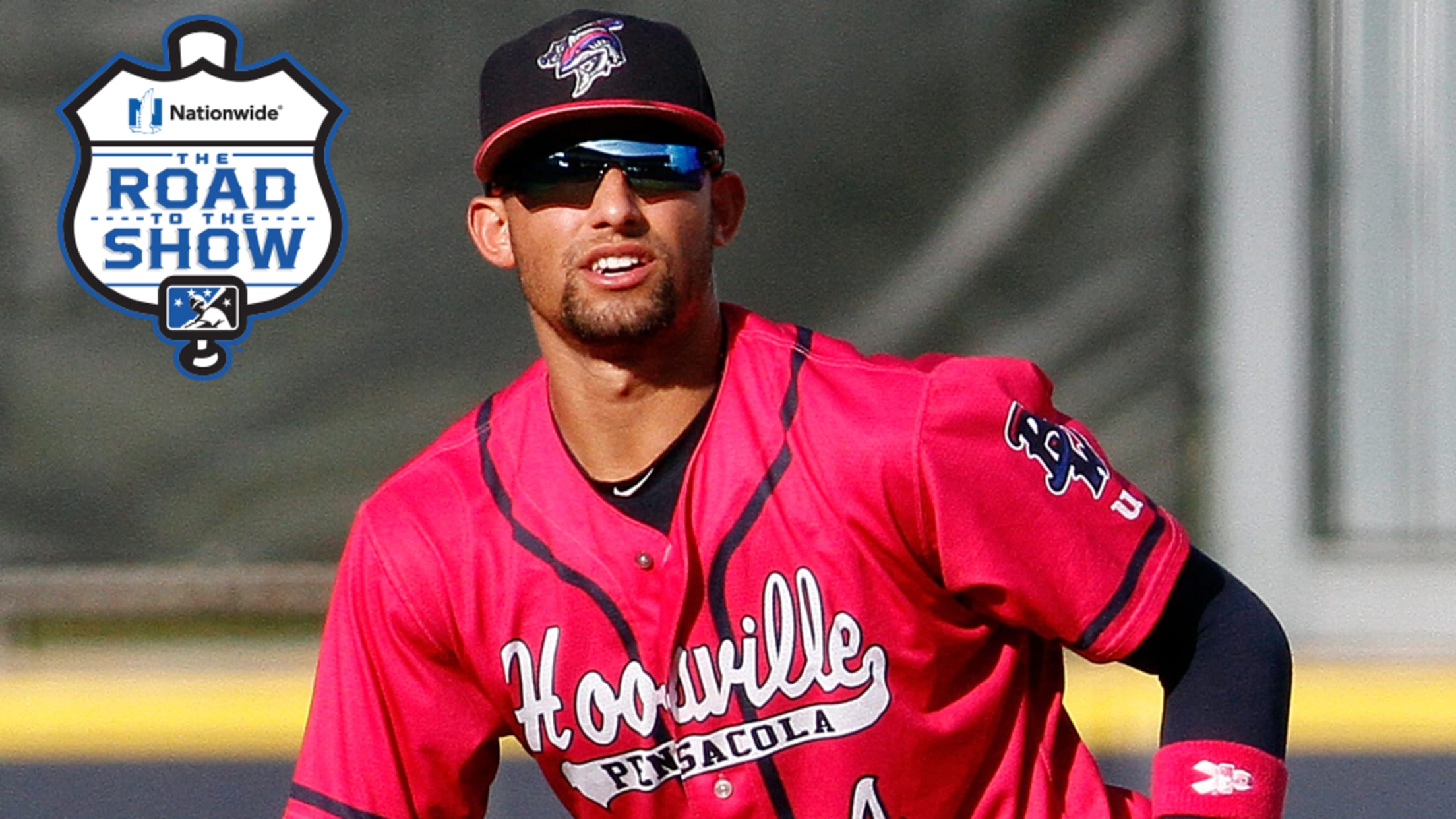 Each week, MiLB.com profiles an elite prospect by chronicling the steps he's taken to reach the brink of realizing his Major League dream. Here's a look at Minnesota Twins shortstop Royce Lewis: First round, first pick. On June 12, 2017, the Twins put Royce Lewis in exclusive company as a
Toolshed: 2017 Draft retrospective
High-school trio at top, Pearson's move up north still stand out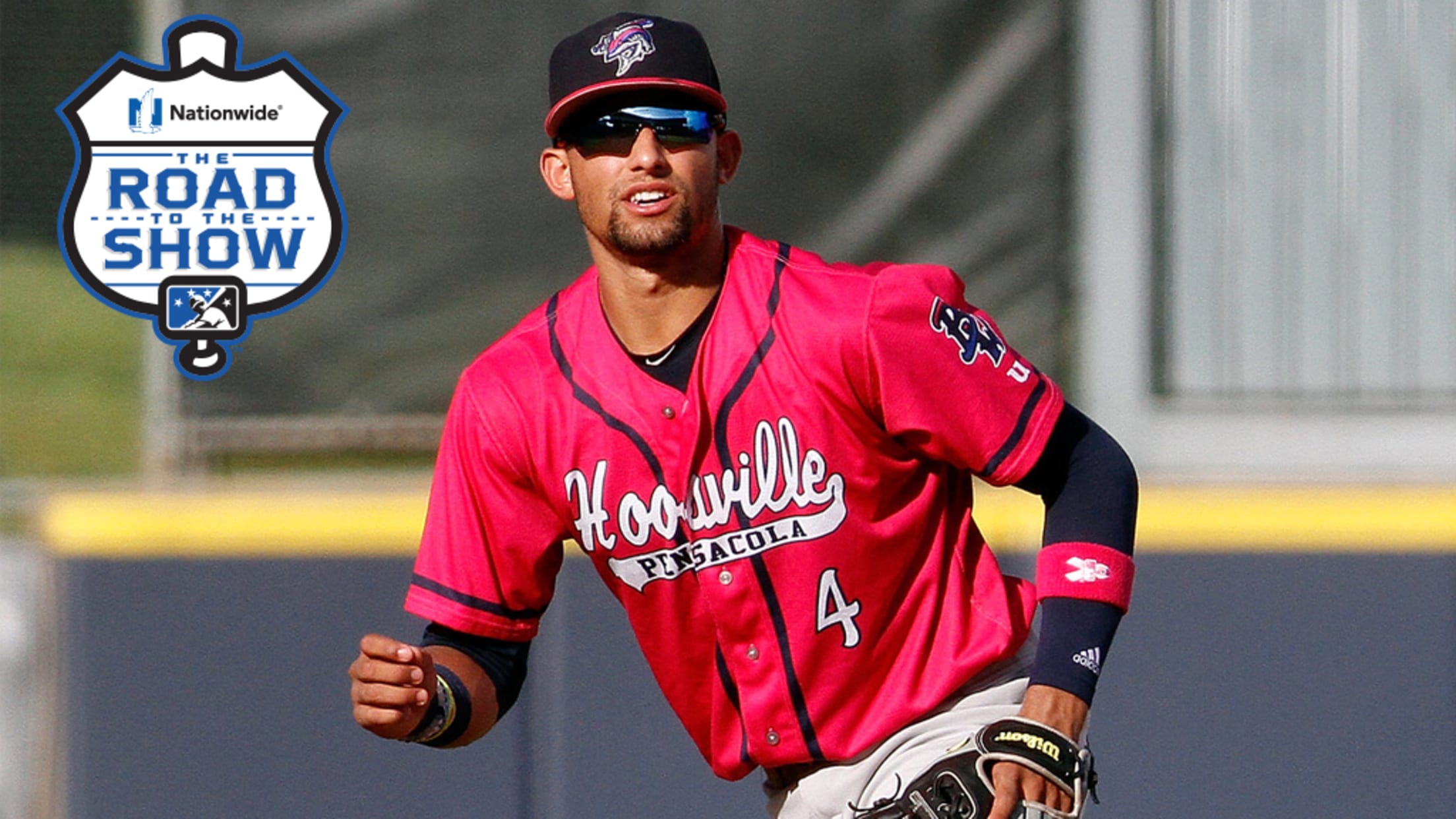 The 2020 First-Year Player Draft is coming, and without regular-season baseball being played yet due to the coronavirus pandemic, it could be the first big Major League Baseball event of the summer. The 2020 edition is likely to take place on June 10 and be as little as five rounds,
Toolshed dream lineup: The 21-year-olds
Padres' Gore, Angels' Adell highlight heading into season at 21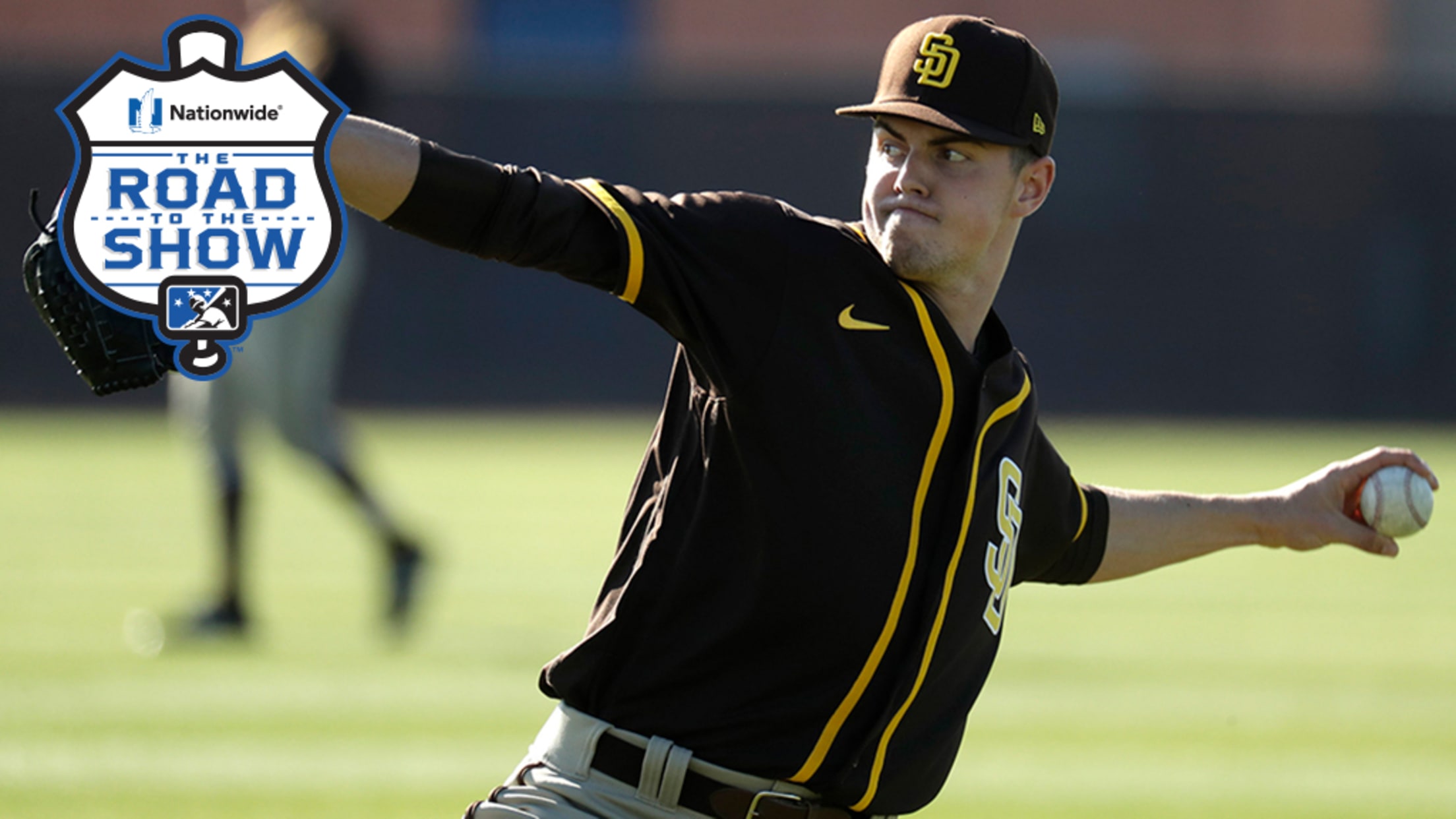 There may be no Minor League Baseball games yet, but that's not going to stop us from dreaming about lineups.In the coming weeks, Toolshed will craft the best possible prospect lineups, sorted by age. The opening edition focused on teenagers, and the second looked at 20-year-olds. This time, we turn
Report: Twins' top trio assigned to Minors
Lewis, Kirilloff, Larnach all produced in Grapefruit League play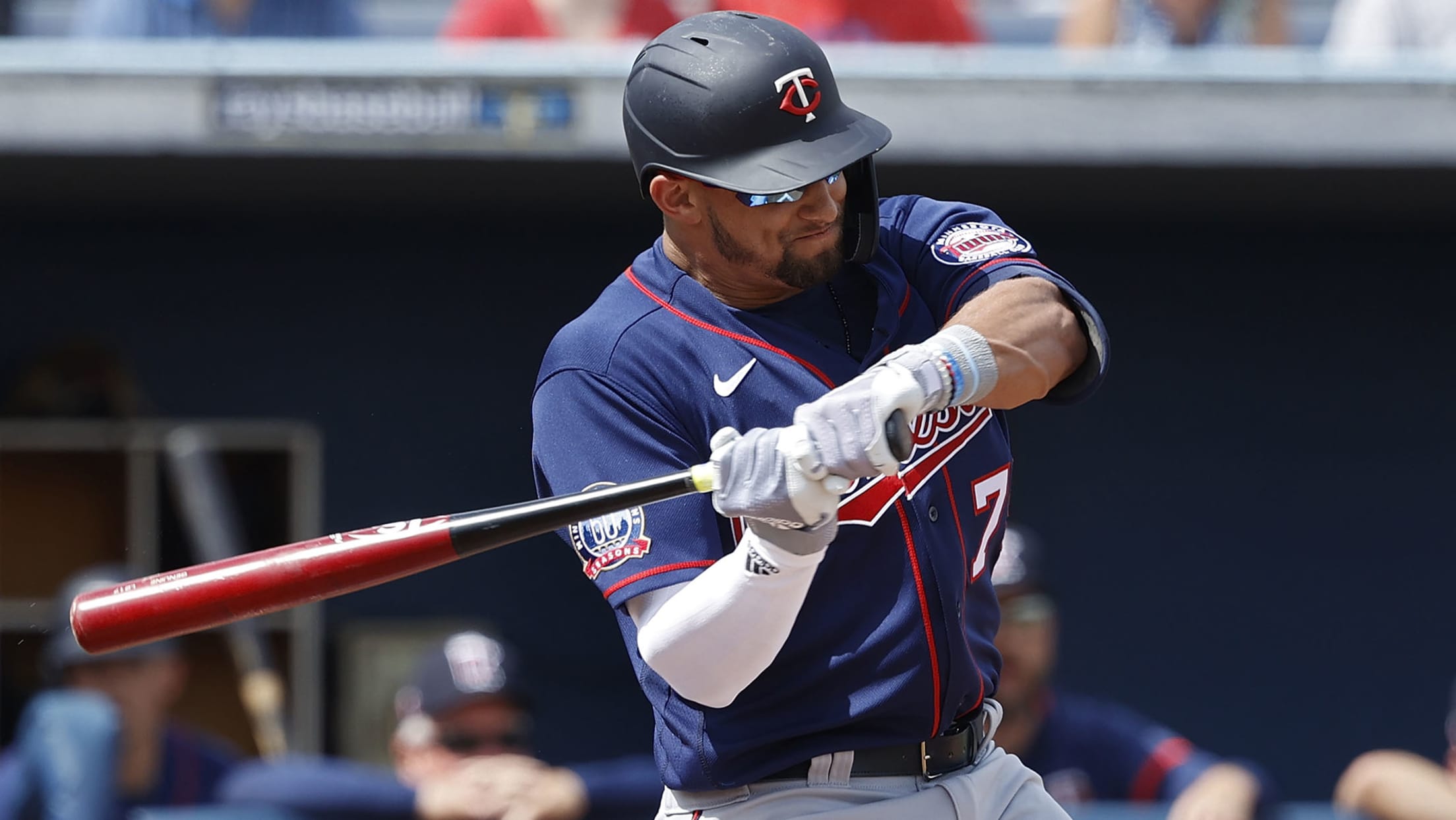 Just before Major League Baseball begins a roster freeze amid the COVID-19 pandemic, the top three prospects in the Twins system were reshuffled.Royce Lewis, MLB.com's ninth-ranked overall prospect, No. 32 Alex Kirilloff and No. 81 Trevor Larnach were assigned to Minor League camp, the Minneapolis Star Tribune reported Friday. The pause in
Twins notes: Finding roles for Lewis, Kirilloff
Minnesota's top prospects looking for routes to reach Majors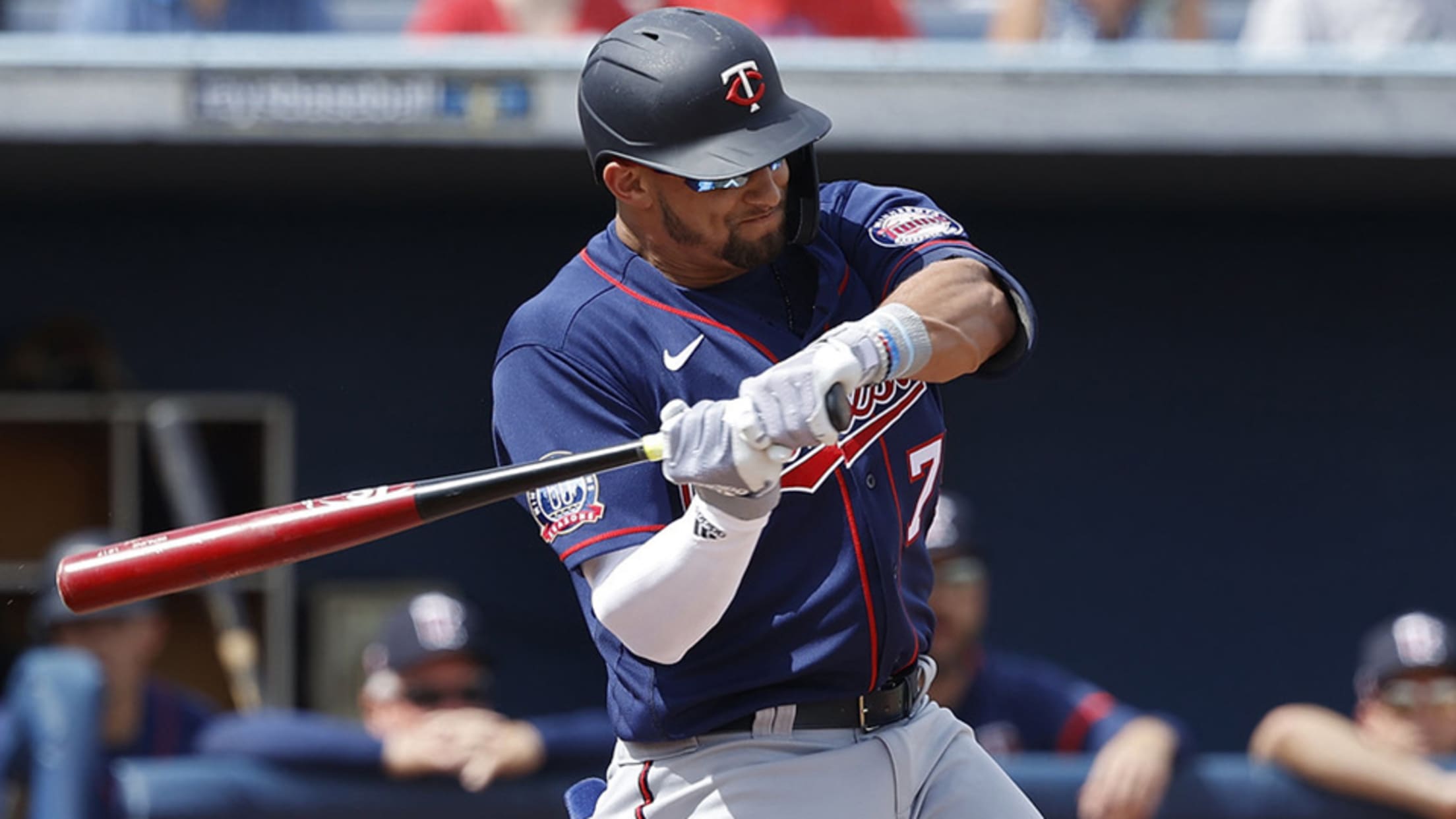 FORT MYERS, Fla. -- To paraphrase a song by a famous Minnesotan, the times they have been a-changing. That's certainly true for the Twins since 2016 first-rounder Alex Kirilloff and 2017 top overall pick Royce Lewis entered the organization. Once a rebuilding organization, Minnesota is coming off a 101-win season
Lewis blasts homer onto tiki bar roof
Top Twins prospect goes deep off Phillies veteran Wheeler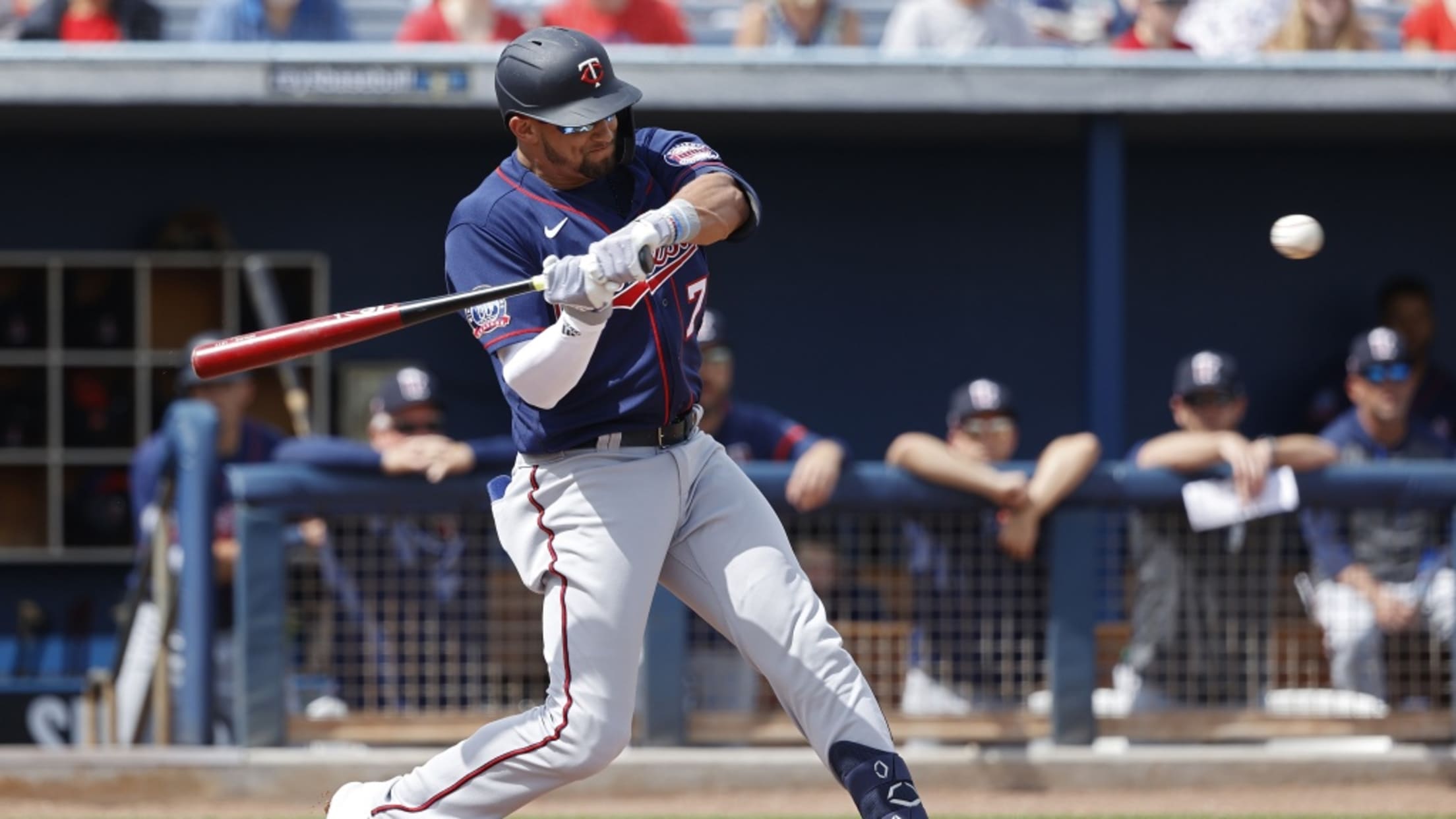 Royce Lewis' second dinger of the spring was a sight to behold.The top Twins prospect unleashed on the first offering he saw from Phillies newcomer Zack Wheeler and deposited it onto the roof of the tiki hut that sits on the concourse beyond the left field seats at Clearwater's Spectrum
Lewis goes yard for first spring hit
Top Twins prospect ends 0-for-11 slump with two-run shot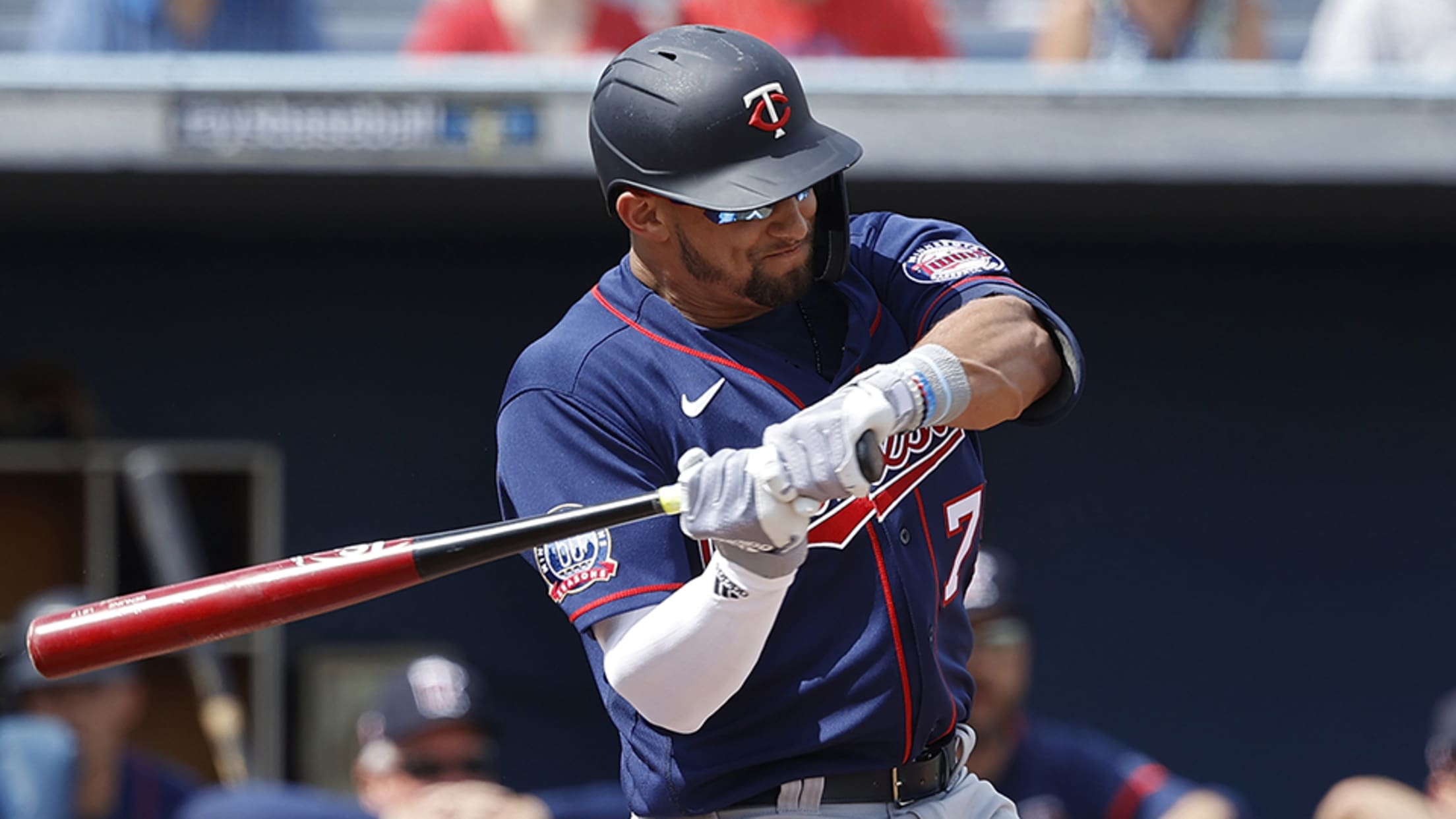 Royce Lewis' hitless start to Grapefruit League play ended Sunday, and the proof of how nearly vanished with it.MLB.com's No. 9 overall prospect skied a two-run homer to left field off 16th-ranked Rays prospectJoe Ryan that came close to exiting Charlotte Sports Park in the second inning of the Twins'
Farm system rankings: Position players, 10-1
White Sox stacked with Robert, Vaughn, Madrigal on the way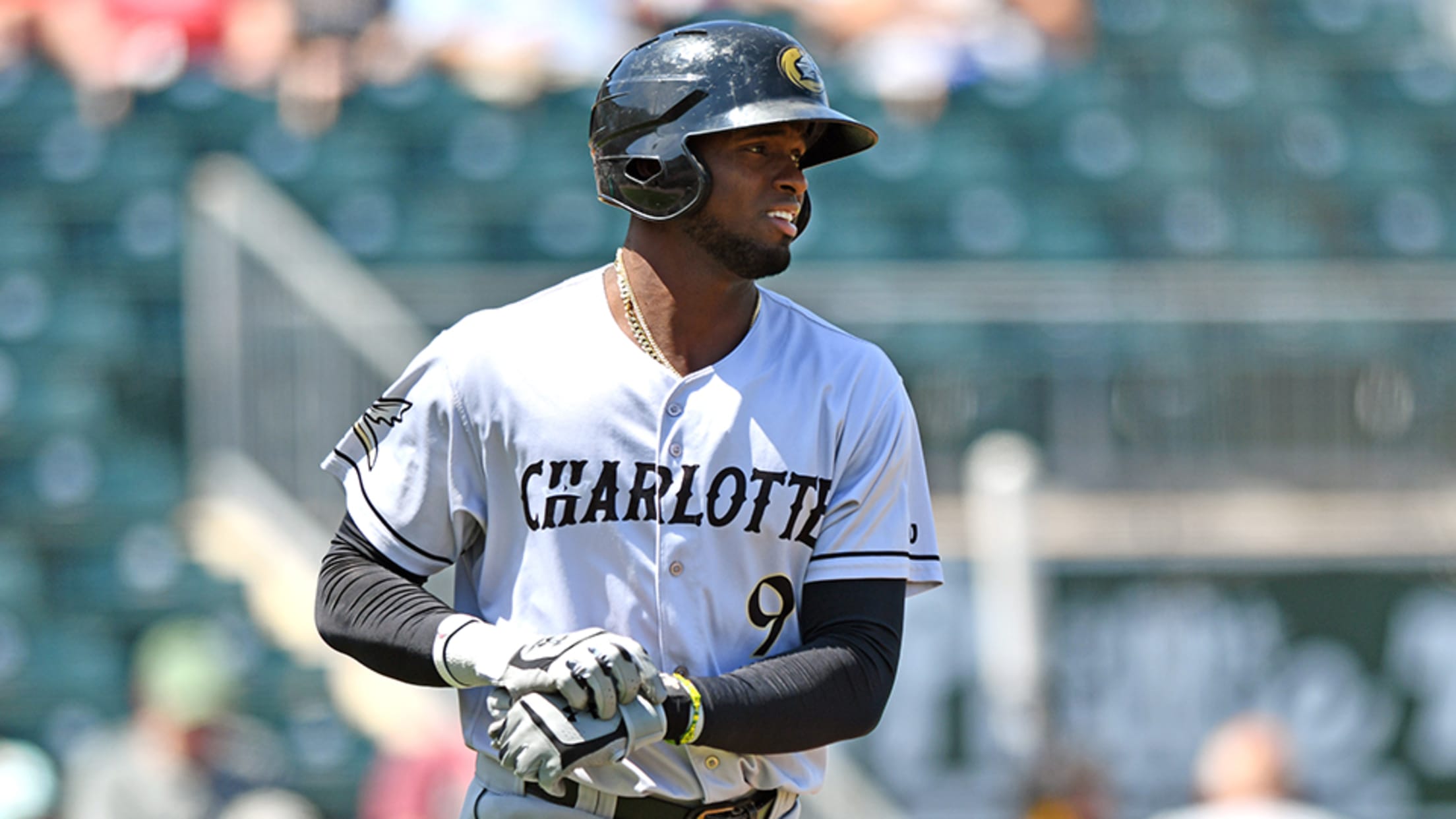 With the 2020 season rapidly approaching, MiLB.com looks at the state of all 30 farm systems and ranks them in several different ways. This first installment, broken into three parts, focuses on position players and considers the quality and quantity of talent in each system. Here are the top 10
Twins' Lewis, Kirilloff, Larnach score invites
Nos. 9, 32, 81 overall prospects headed to Major League camp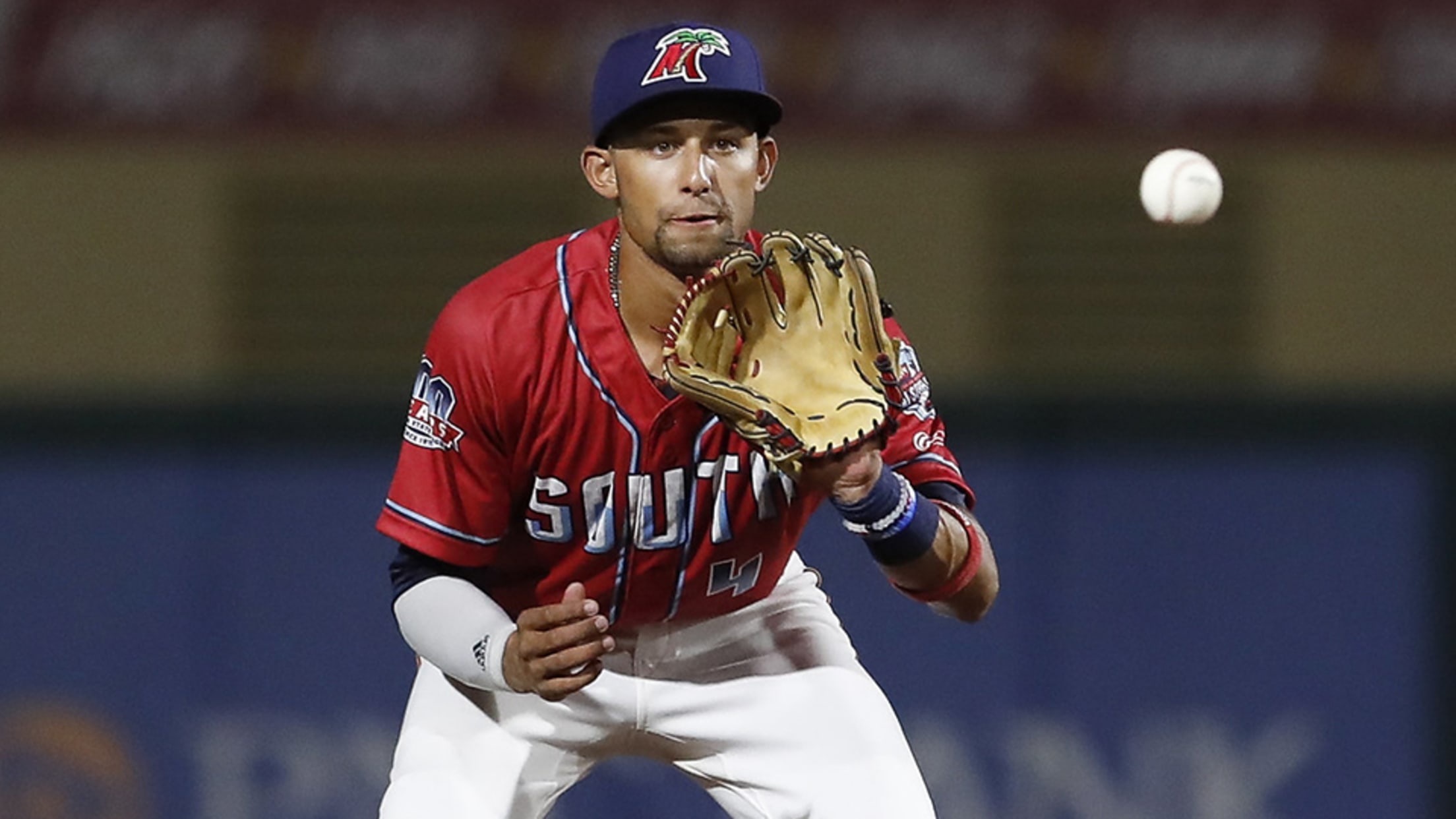 Fresh off their first American League Central division title since 2010, the Twins are about to get a look at the next wave of reinforcements in Fort Myers.Minnesota extended non-roster invites to Major League Spring Training to No. 9 overall prospect Royce Lewis, No. 32 Alex Kirilloff and No. 81
Twins prospects up the ante in arms race
Three pitchers crack playoff roster, Lewis earns AFL MVP nod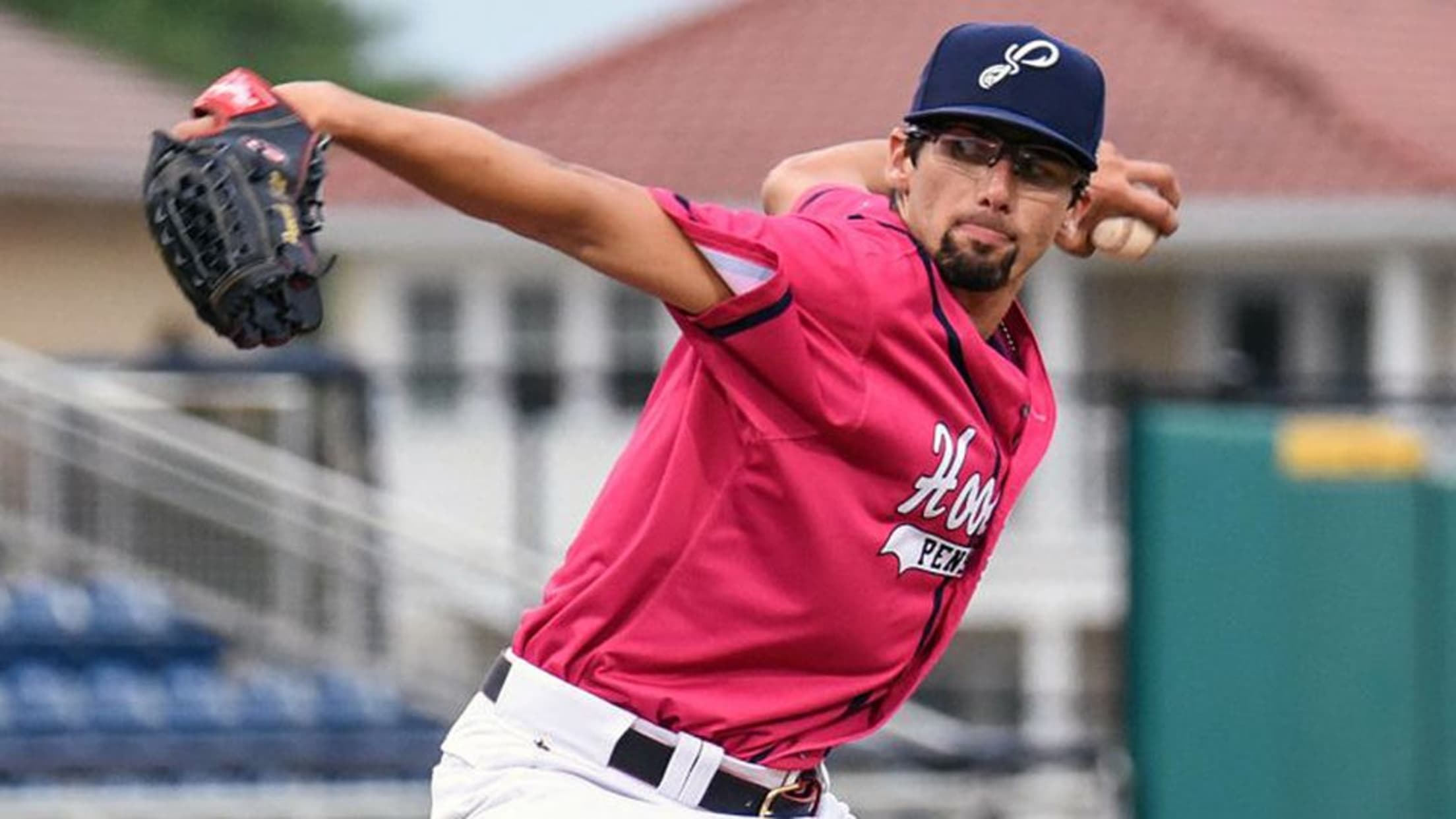 Each offseason, MiLB.com goes position by position across each system and honors the players -- regardless of age or prospect status -- who had the best seasons in their organization. Click here to locate your favorite club.Top to bottom, the Twins organization is brimming with confidence. The big club won
Encarnacion leads Salt River to AFL title
Marlins No. 17 prospect breaks tie with booming grand slam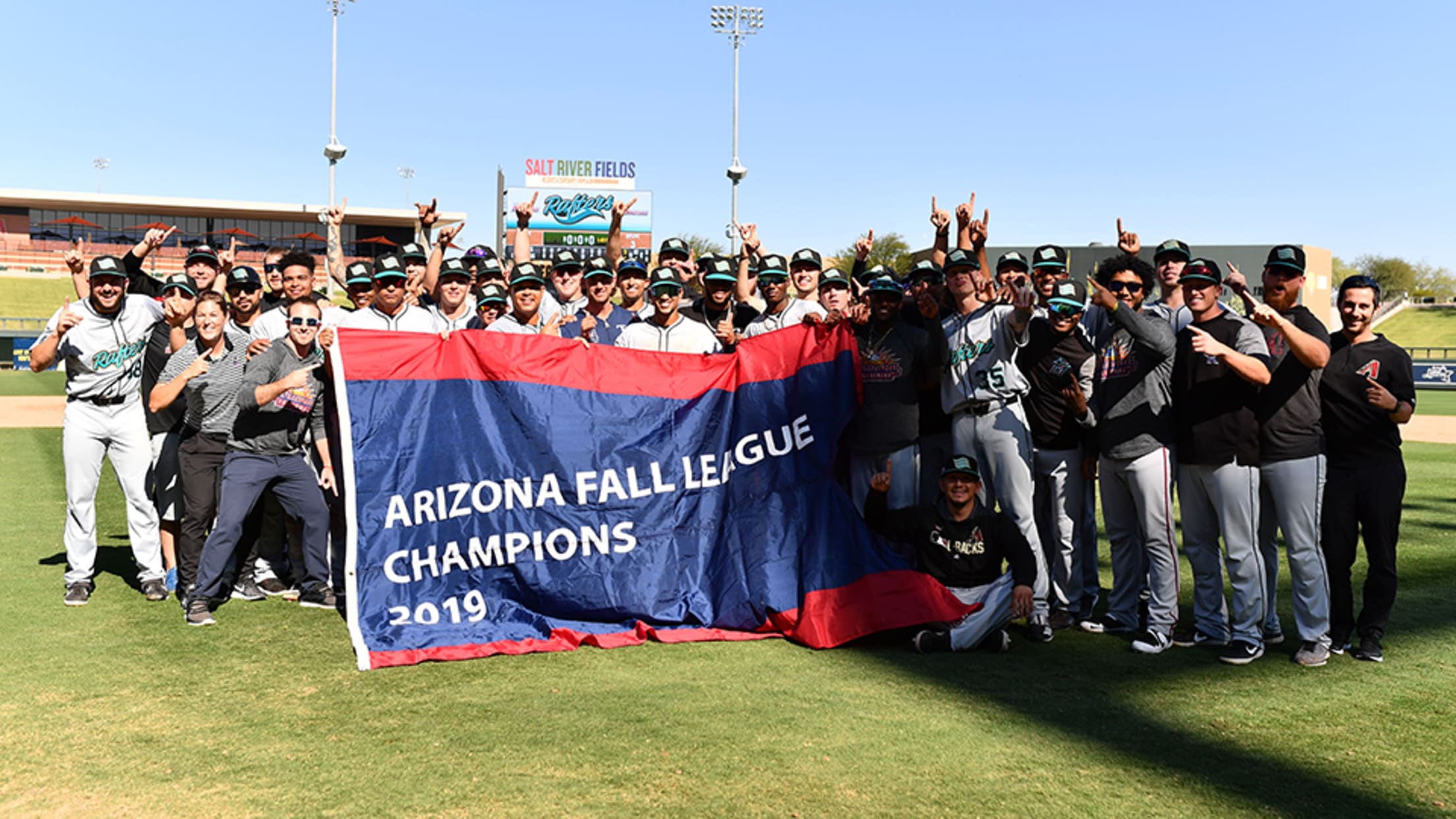 Royce Lewis' effort carried Salt River to the Arizona Fall League Championship Game, and one swing of the bat by Jerar Encarnacion sealed the title for the Rafters.The top Twins prospect was named the circuit's MVP on Saturday before the No. 17 Marlins prospect broke a 1-1 tie with a
Top prospects take stage for Fall League title
Twins' Lewis leads Rafters against Nationals' Garcia, Saguaros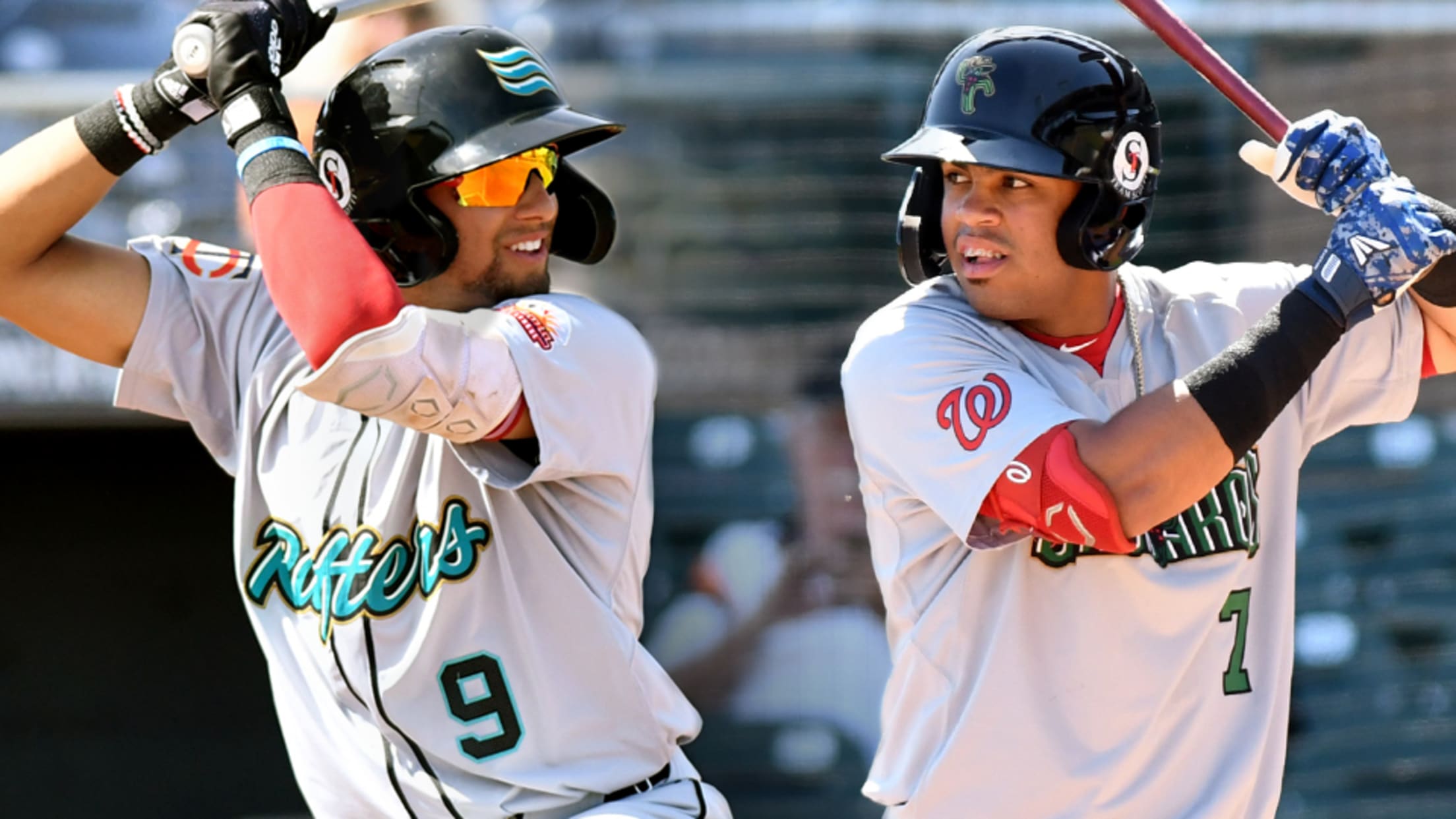 Autumn might be in full swing, but it's time to crown a fall champion.The Surprise Sagauros (17-11) and Salt River Rafters (16-11) will square off in the Arizona Fall League Championship Game at 2 p.m. ET on Saturday at Salt River Fields at Talking Stick. The contest, which will be
Lewis, Sharp win AFL Week 4 awards
Twins infielder, Nationals right-hander are latest honorees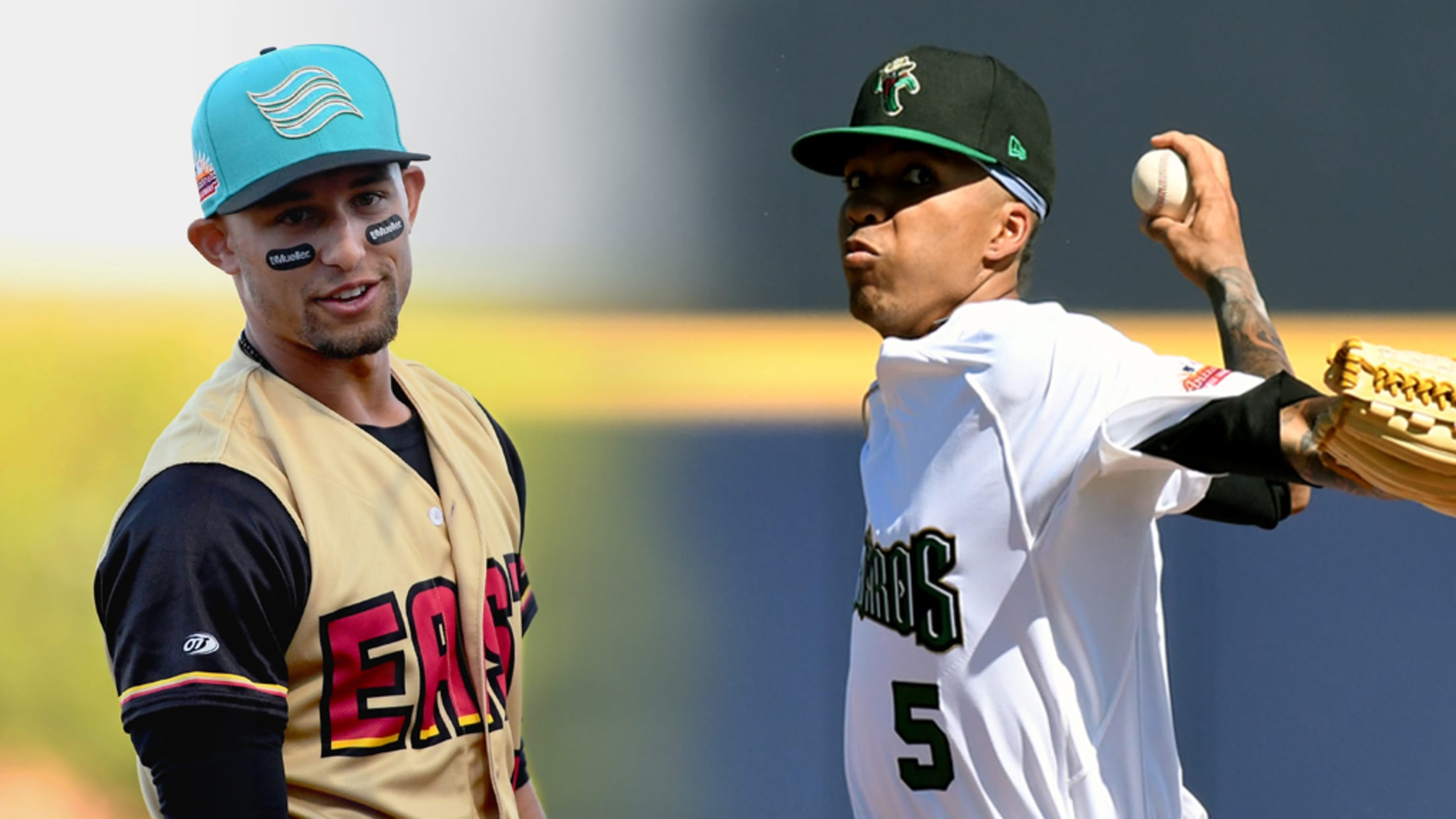 Royce Lewis already captured one award last week when he was named Fall Stars Game MVP on Saturday. He added another one Wednesday afternoon.The Twins' top prospect was named Arizona Fall League Player of the Week for Week 4, the league announced Wednesday. Nationals No. 13 prospect Sterling Sharp won
Lewis leads way in AFL Fall Stars Game
Top Twins prospect slugs two-run homer, earns MVP honors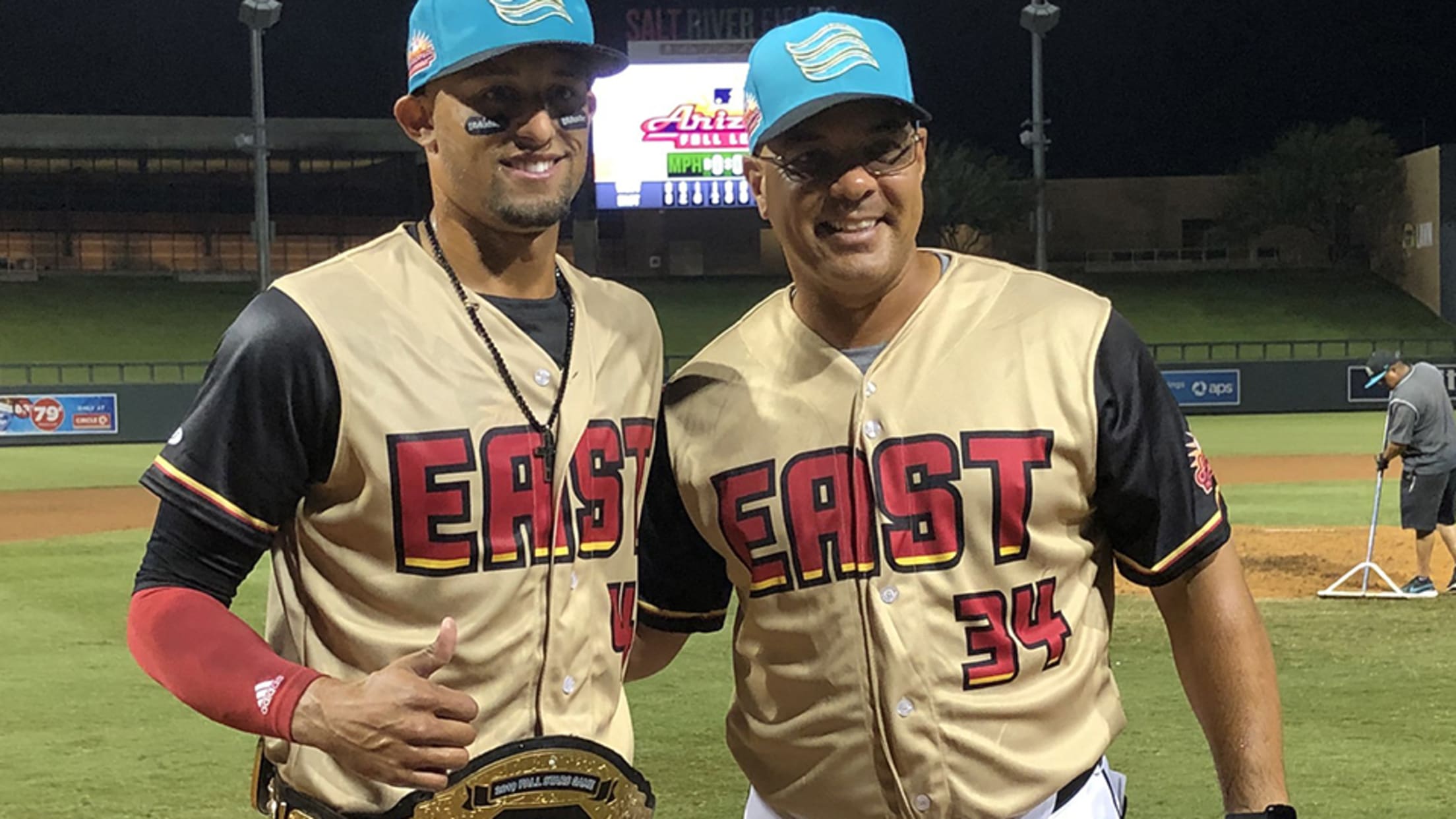 It was no surprise when Royce Lewis was named to the Arizona Fall League Fall Stars Game, as he entered the weekend with a .407 average that was tops on the circuit. He carried that momentum onto the elevated stage and didn't take long to put it to use.The top
Lewis focused on leveling up in AFL
Top Twins prospect takes on new positions to earn at-bats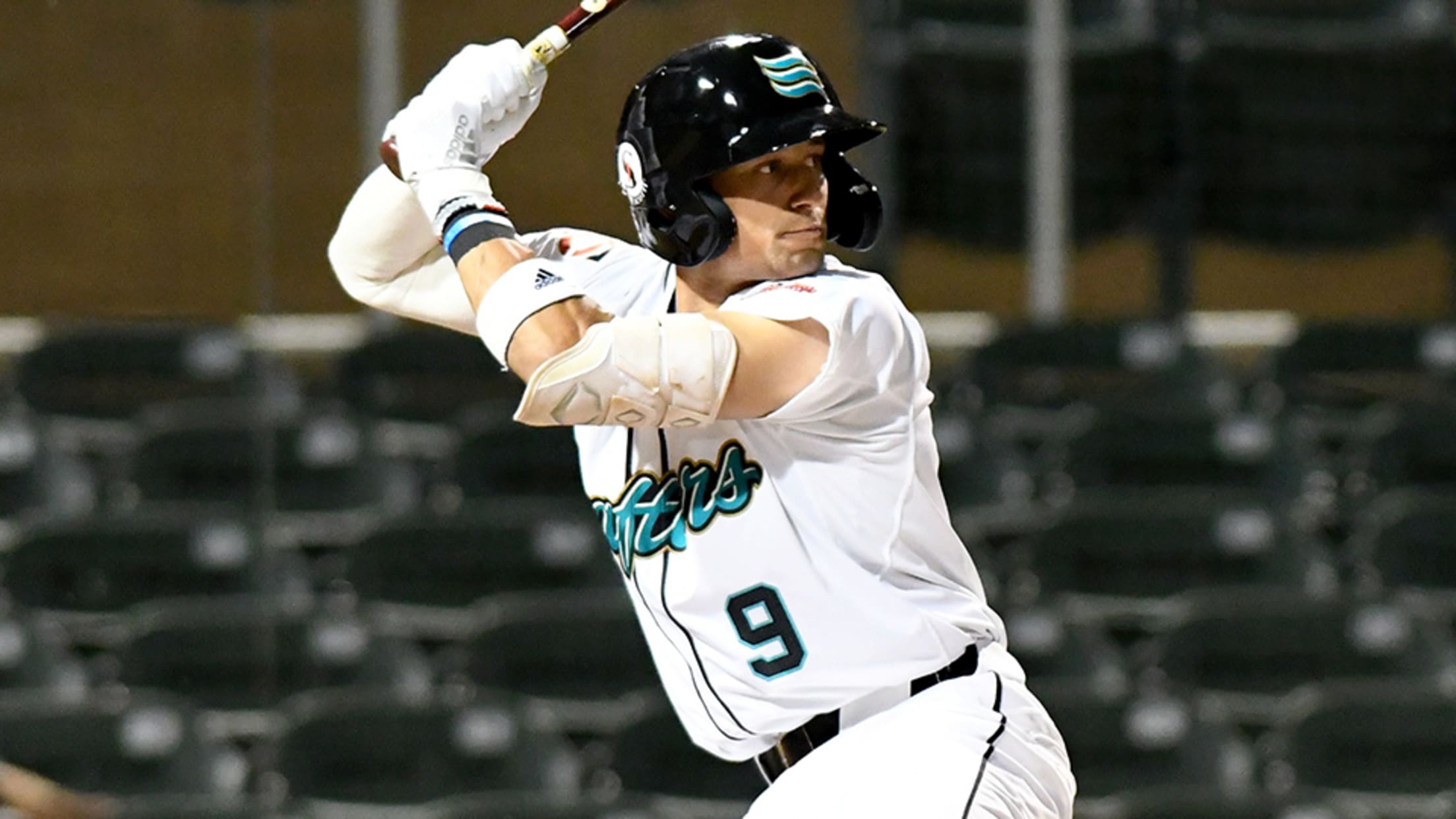 Over 302 games in the Minors, Royce Lewis appeared at third base once -- as a late-game replacement -- and made one start in center field.Through his first four Arizona Fall League games with the Salt River Rafters, the standout shortstop has already manned the hot corner three times and
Adell, Lewis headline Fall League rosters
Twenty Top-100 prospects headed to Arizona for showcase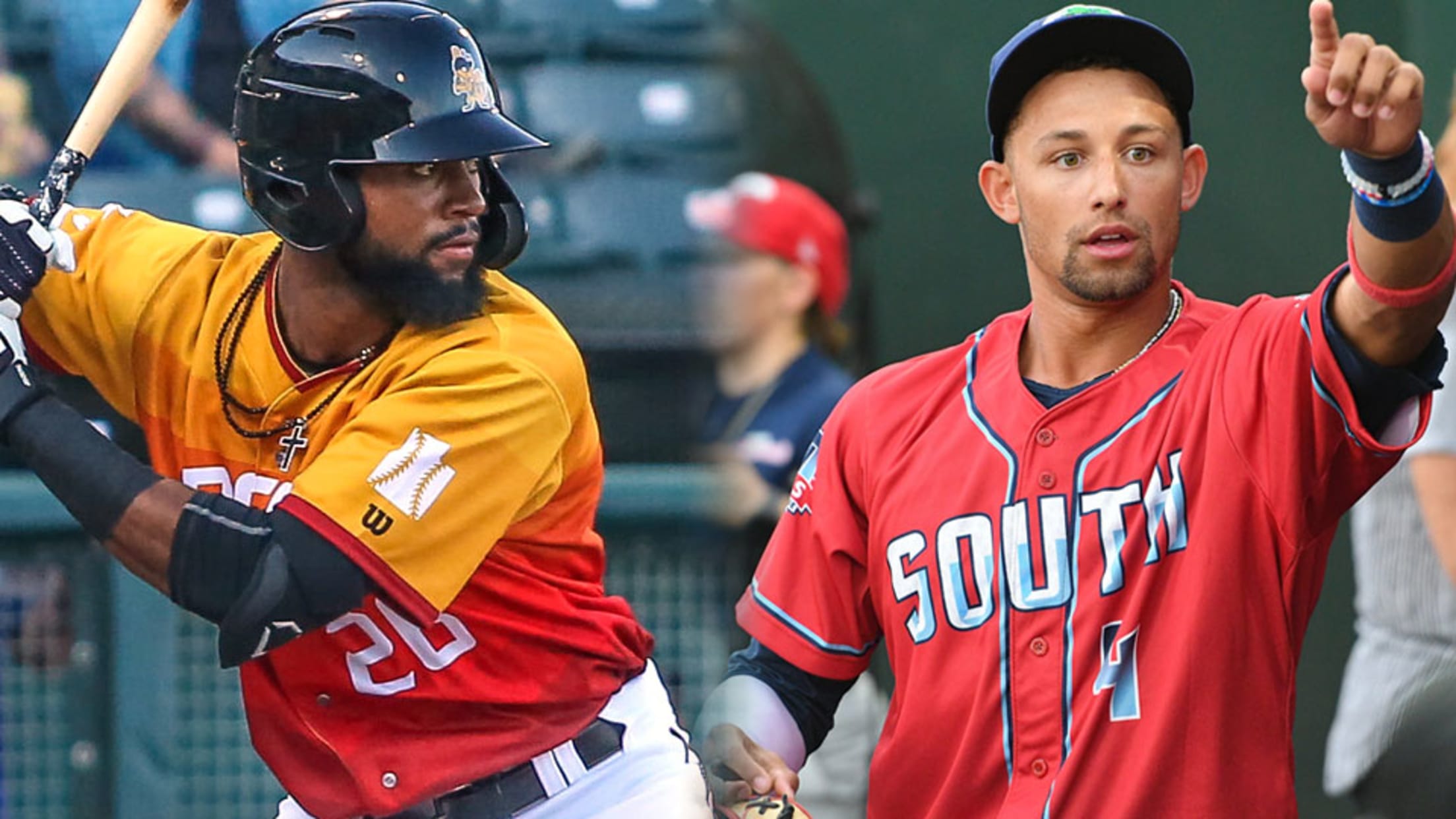 The Arizona Fall League is going to be a little different in 2019, but the talent level will be as high as ever.Angels outfielder Jo Adell (No. 4) and Twins shortstop Royce Lewis (No. 7) headline the list of 20 Top-100 prospects named to the Arizona Fall League rosters released
Prospect Roundup: Games of August 9
Cards' Gorman homers twice; Lewis hits first Double-A dinger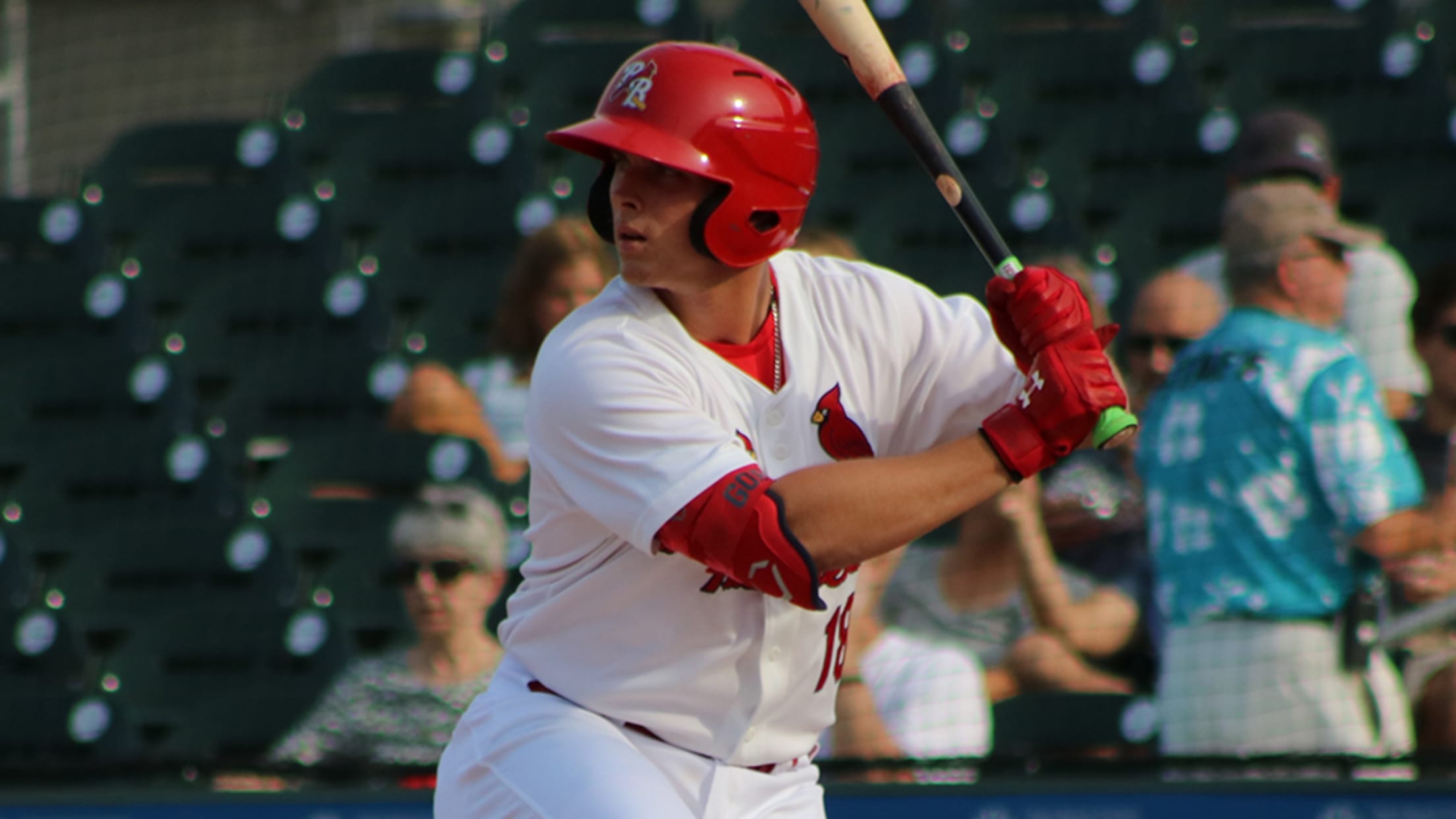 Cardinals 3B Nolan Gorman, Class A Advanced Palm Beach: 3-for-4, 2 HR, 2B, 2 RBI, 2 R -- The top Cardinals prospect had hit safely in eight of his previous nine games but hadn't homered since July 13. That changed in back-to-back at-bats during the opener of the Cards' doubleheader
Duran, Lewis shine in Double-A debuts
Twins righty posts zeros; top prospect gets two hits, two RBIs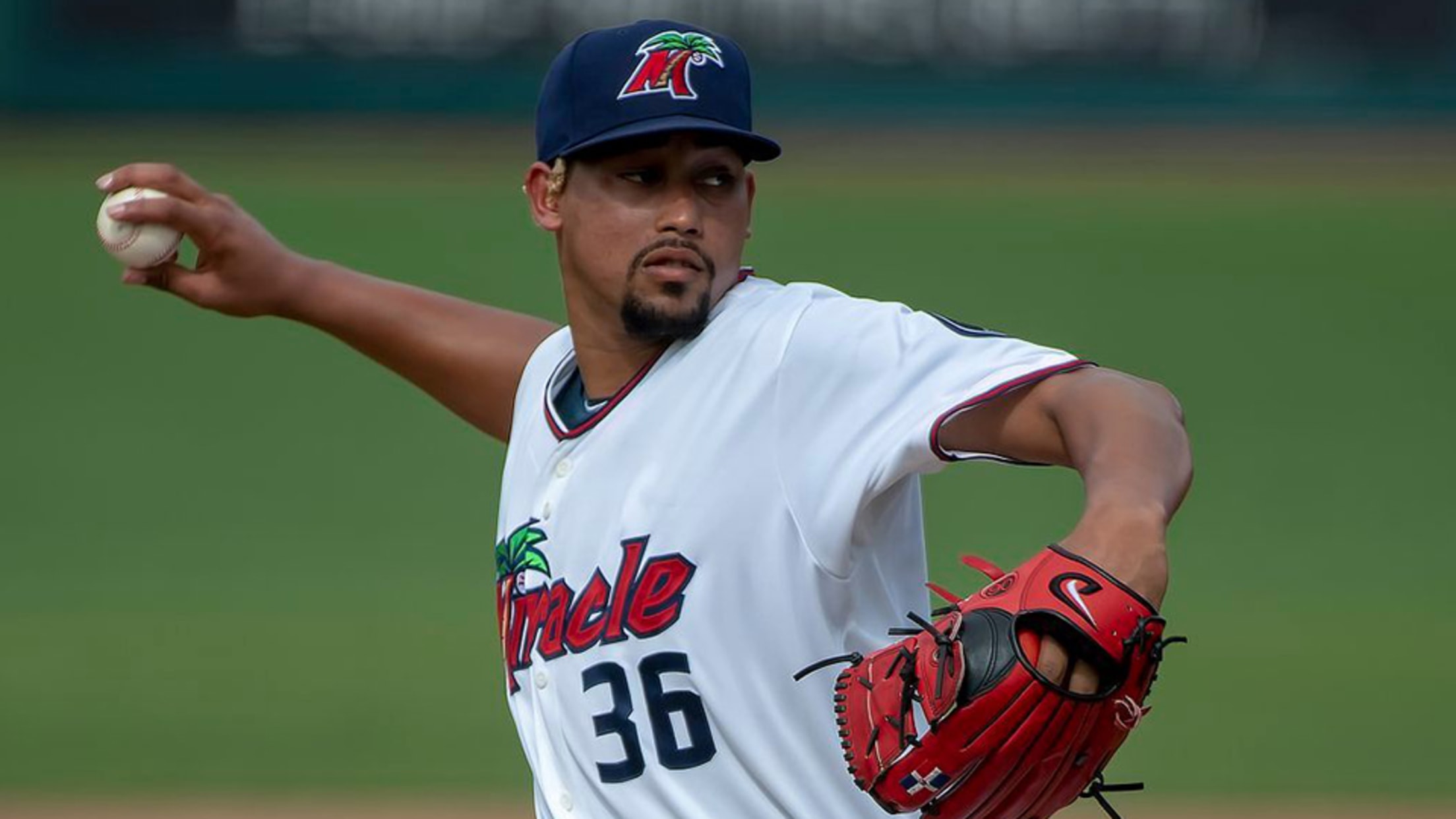 Even when Jhoan Duran allowed baserunners, they weren't aboard for very long.Making his Double-A debut along with Royce Lewis, the Minnesota's No. 9 prospect gave up two hits over five innings as Pensacola blanked Jacksonville, 5-0, on Sunday at the Baseball Grounds of Jacksonville. Lewis -- MLB.com's No. 7 overall prospect -- picked
Twins promote Lewis to Double-A
No. 7 overall prospect hit .273 in July in Florida State League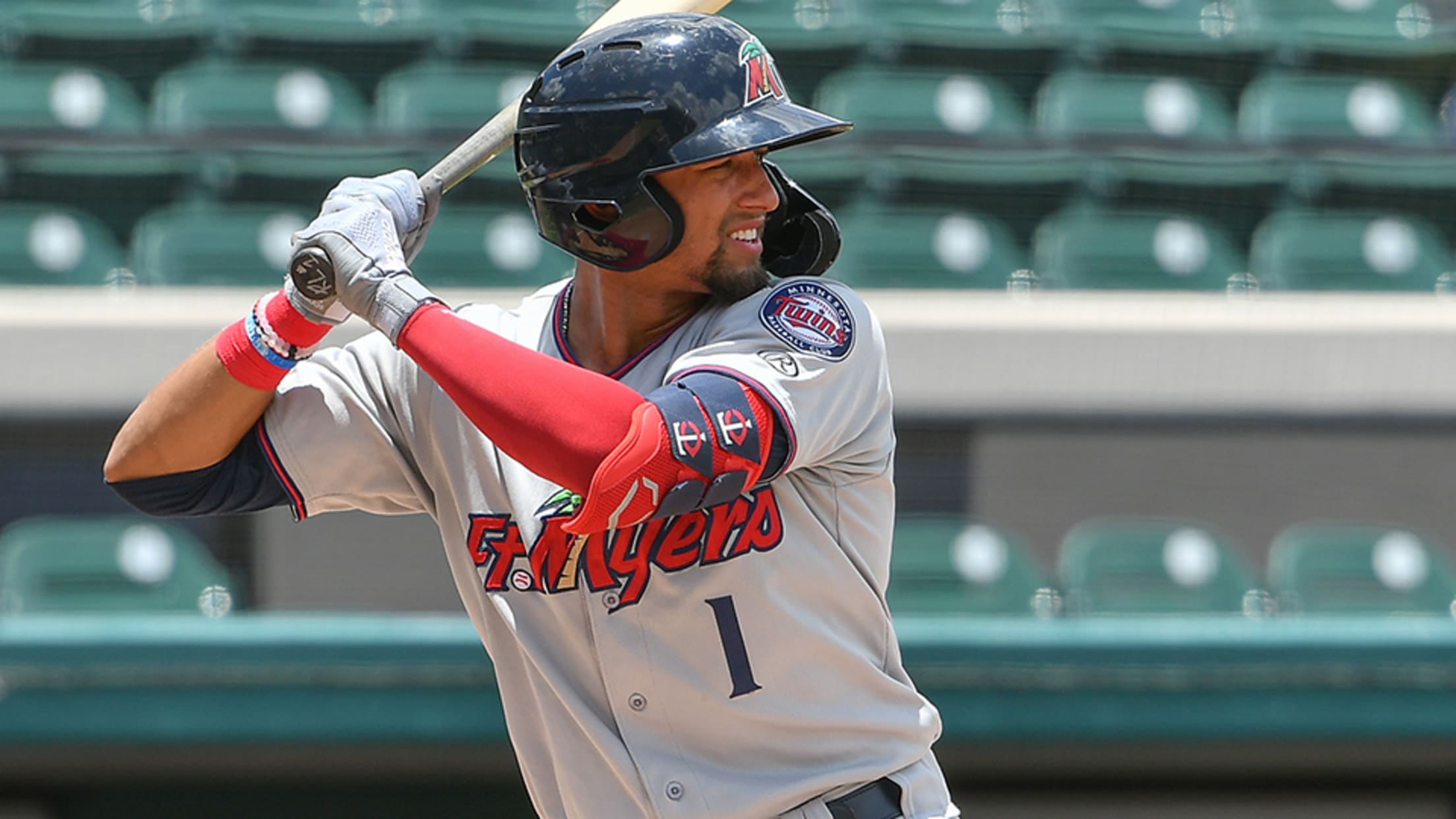 Royce Lewis is staying in Florida, he's just moving about 600 miles northwest to the panhandle.After showing steady improvement over 140 games with Class A Advanced Fort Myers, spanning two seasons, the top Twins prospect was promoted to Double-A Pensacola of the Southern League, the team announced Saturday.
Prospect Roundup: Games of July 25
Rays' McKay posts four zeros; Braves' Anderson fans nine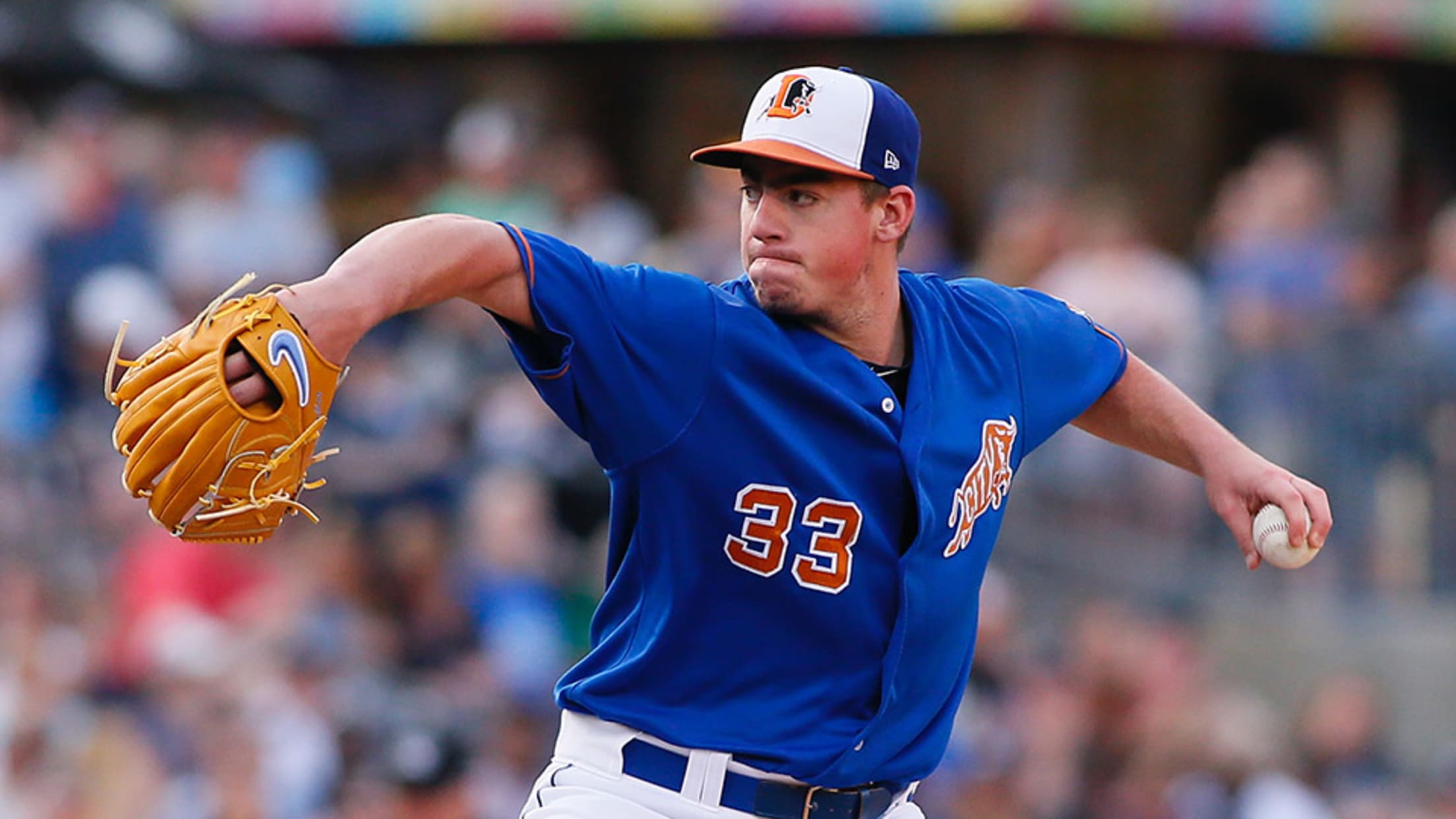 Rays LHP Brendan McKay, Triple-A Durham: 4 IP, 3 H, 0 R, 2 BB, 1 HB, 6 K -- It was the first Minor League pitching appearance since June 22 for the No. 2 Rays prospect, and it pointed out why the southpaw earned four starts with the big league
Toolshed: Prospects on the upswing
Twins' Lewis, Marlins' Diaz among those turning seasons around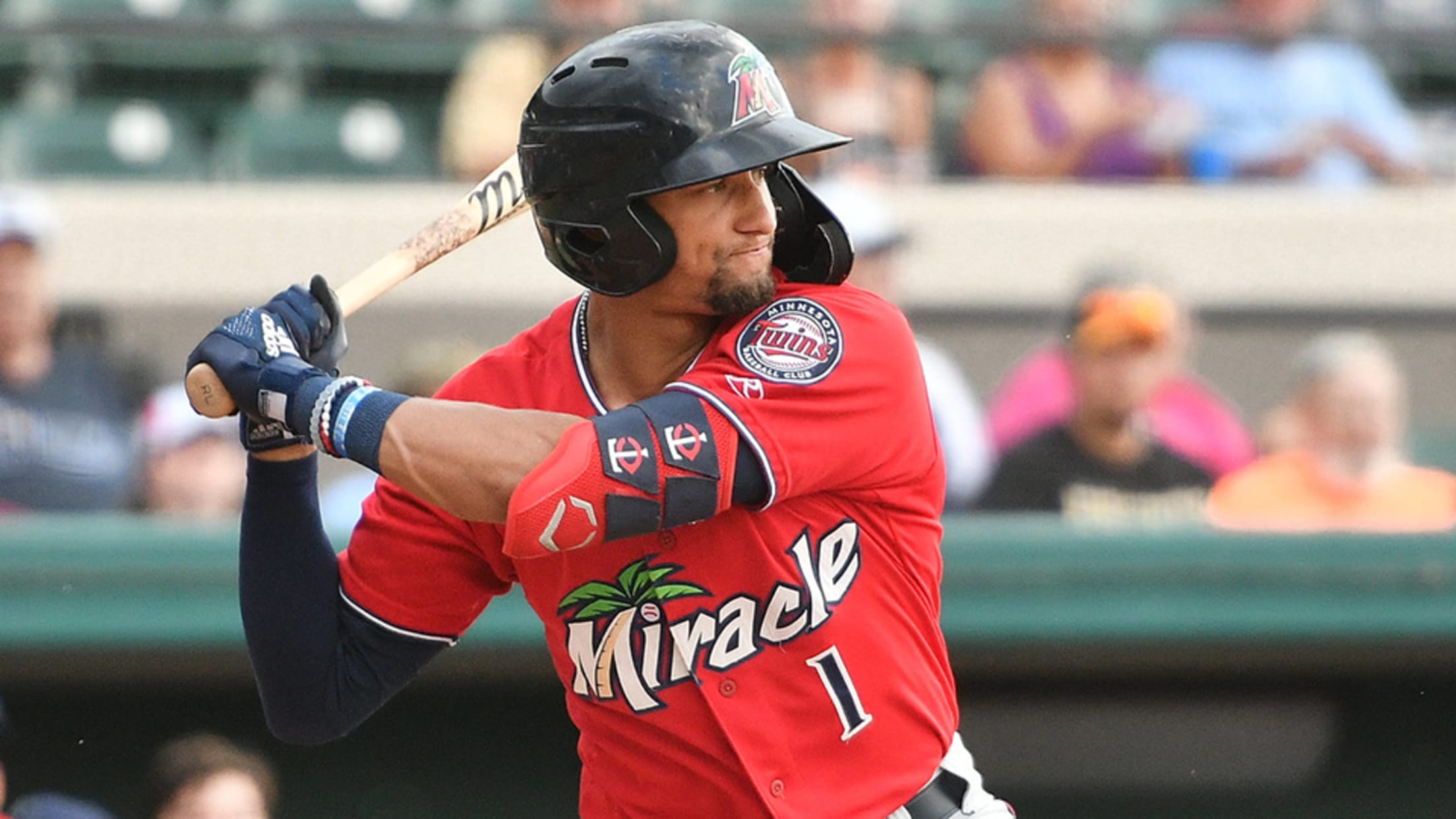 Call these the grind times.Baseball players talk a lot about dealing with the grind of a long season, something that can be felt most in July. The weather's hot; the pennant chase is not quite here yet; the games within games -- adjusting to another team and then adjusting to
Prospect Roundup: Games of July 19
Twins' Lewis collects three hits; Braves' Anderson fans 10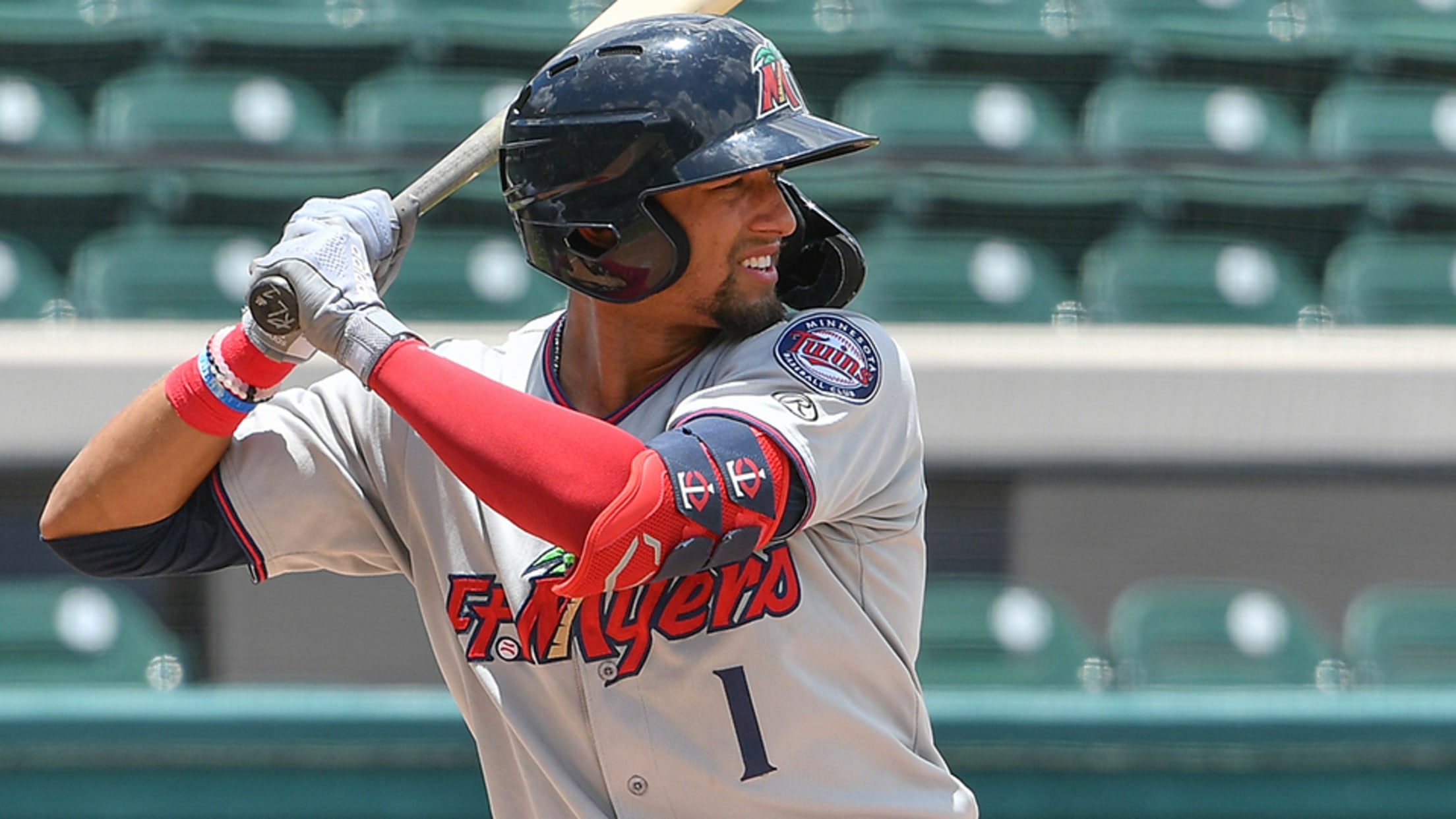 Twins SS Royce Lewis, Class A Advanced Fort Myers: 3-for-5, 2B, 2 R -- The top Twins prospect has been turning it on at the plate in July and Friday's effort was another step in the right direction. He delivered his third three-hit game of the season and boosted his average