Astros reassign Alvarez to Minors camp
No. 44 overall prospect expected to open season at Triple-A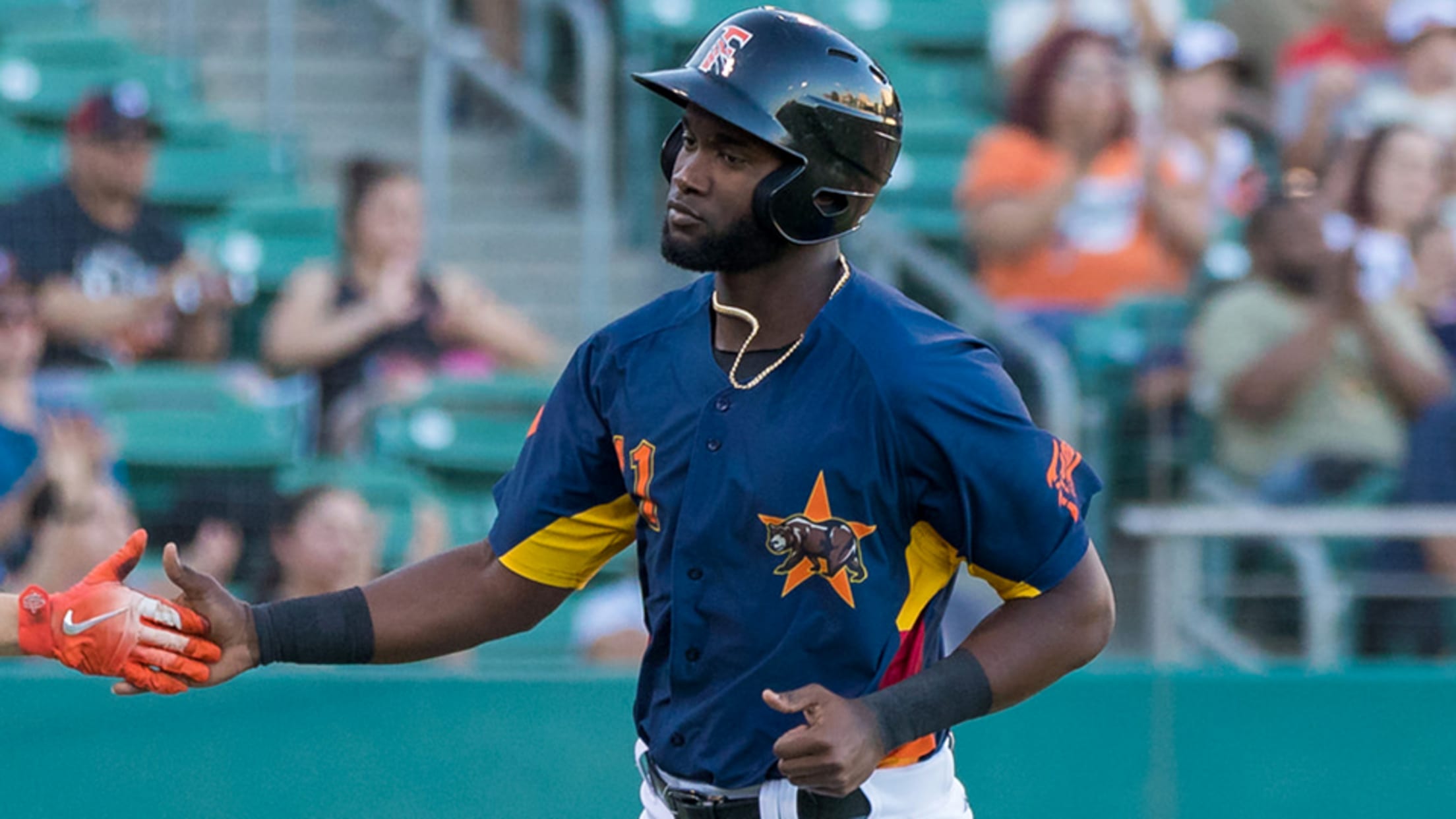 Yordan Alvarez hasn't quite been cleared for Major League takeoff, but he won't be far from the launching pad to begin the 2019 season.The Astros reassigned MLB.com's No. 44 overall prospect to Minor League camp Tuesday, the club announced. Alvarez is expected to open the season at Triple-A Round Rock
Cuban Battery Powers Hooks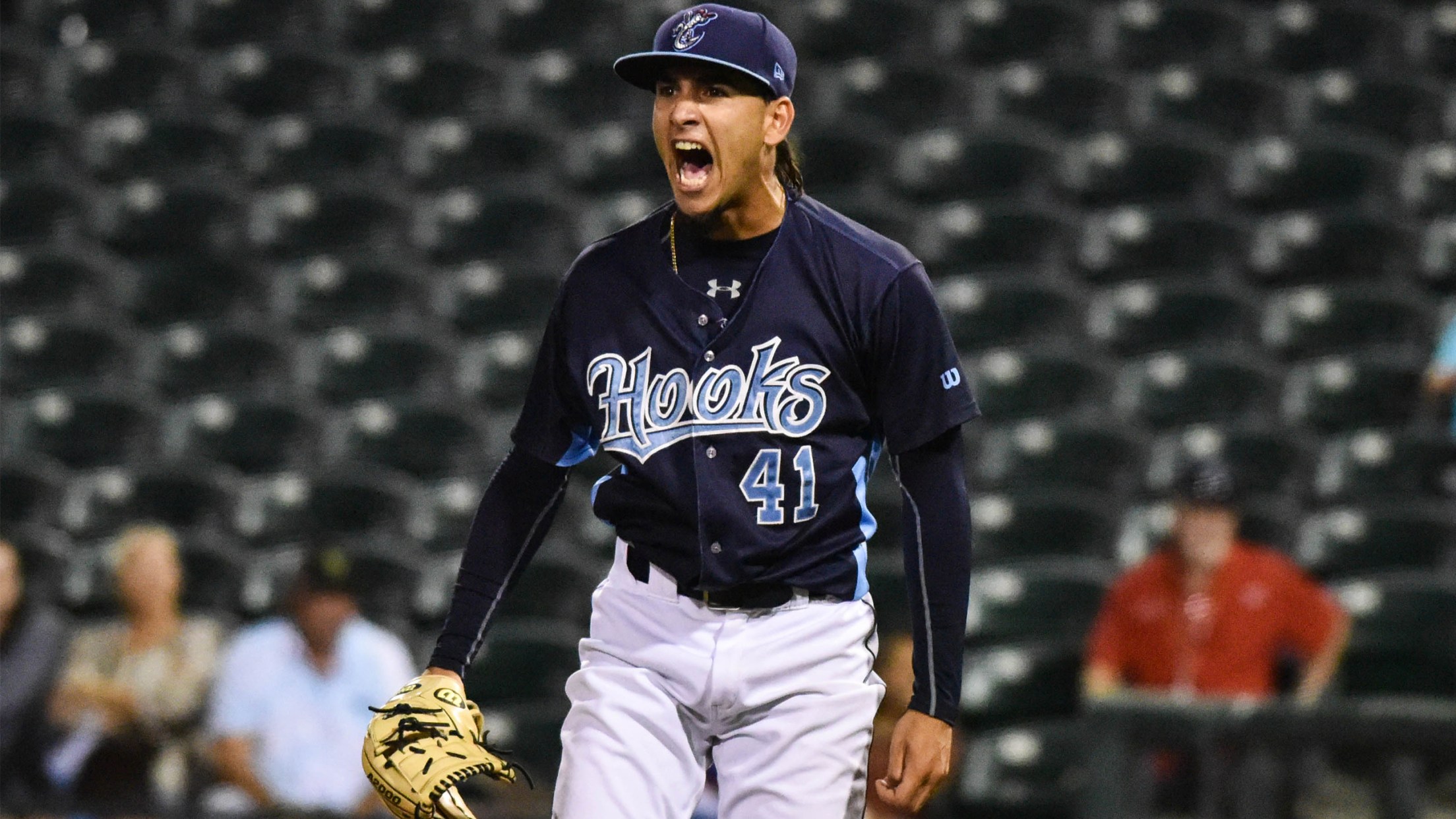 SPRINGDALE, AR - Catcher Lorenzo Quintana belted a first-inning three-run home run and Cionel Pérez spun seven frames of one-run ball as the Hooks beat Northwest Arkansas, 4-1, Tuesday night to sweep the series at Arvest Ballpark.Corpus Christi (9-3, 52-29) finished the six-game road trip by winning the final four
Shutout Sends Hooks to Ninth Straight Win
Cesar extends hit streak to 39 games with a ninth-inning triple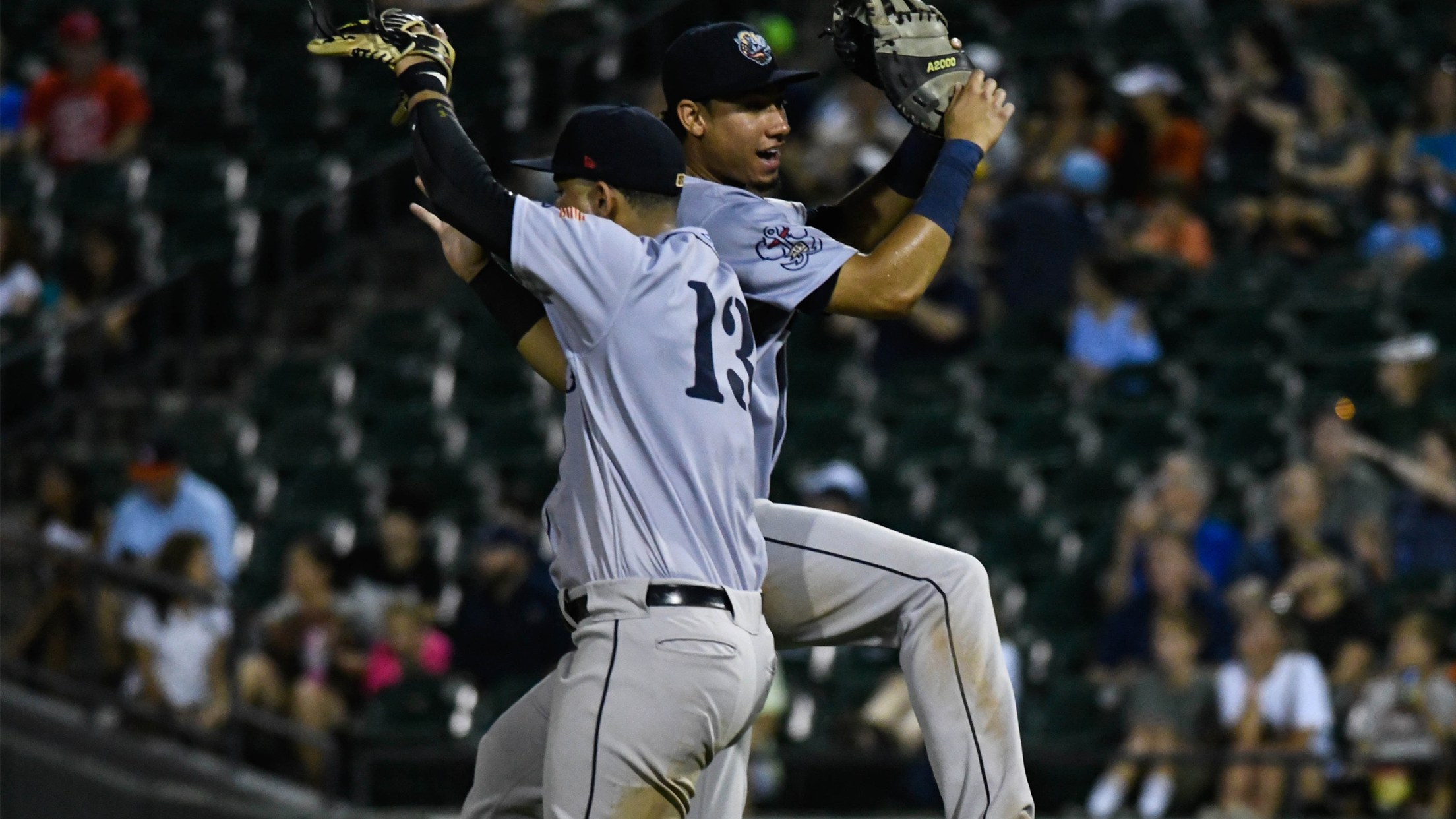 CORPUS CHRISTI - Eduardo de Oleo belted a two-out, two-run home run in the fifth inning Friday night, and the Hooks, led by Framber Valdez and Cionel Pérez, blanked Frisco, 4-0, before 5,110 fans at Whataburger Field.Corpus Christi (4-0, 47-26) has now penned a shutout in three of the last
De Goti & Ferrell Fuel CC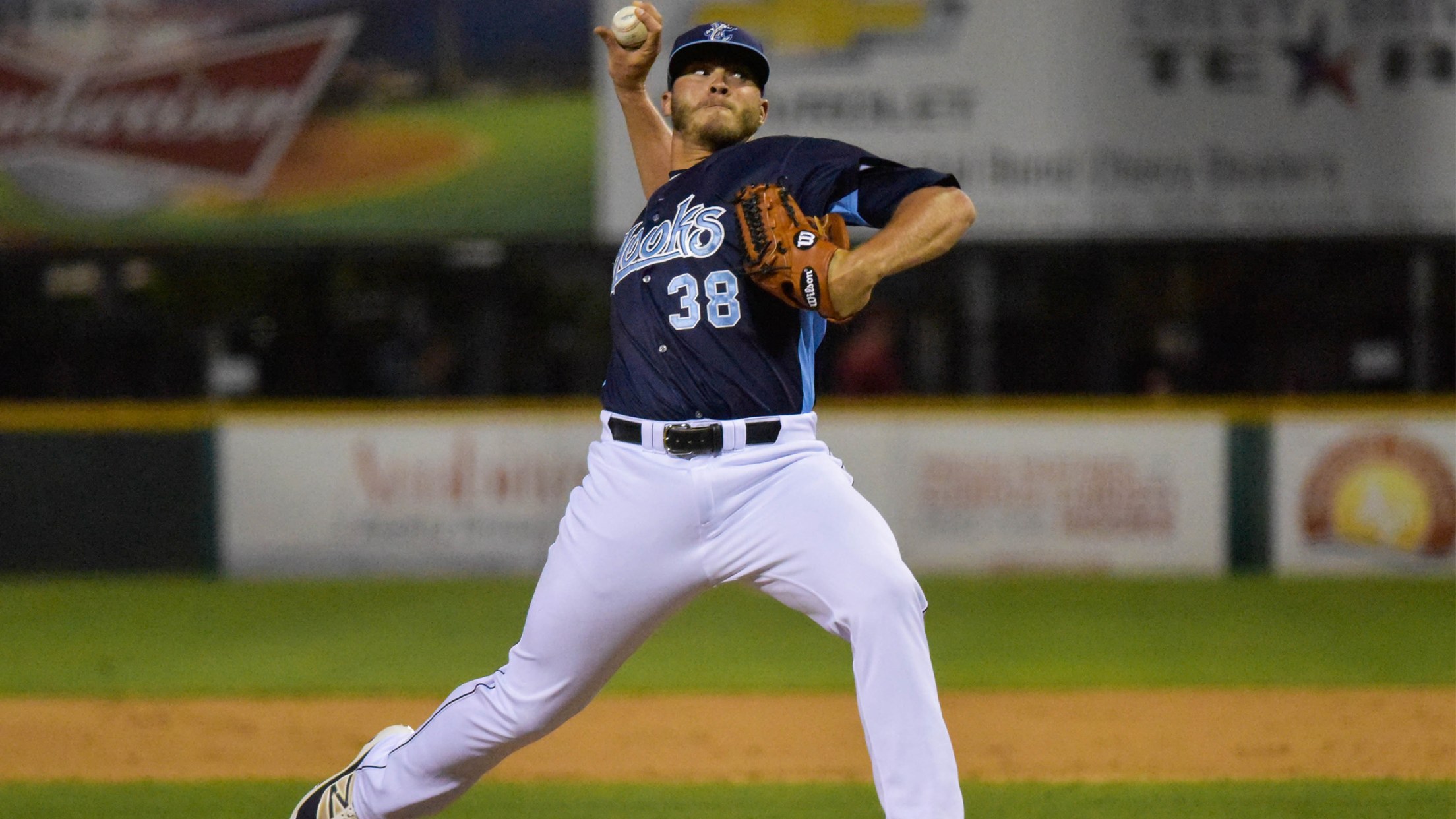 CORPUS CHRISTI - Alex De Goti belted two home runs and Riley Ferrell spun 2 1/3 shutout frames to earn his fifth save of the year as Corpus Christi wrapped up a 6-4 triumph over San Antonio before 6,365 fans Monday night at Whataburger Field.The Hooks (38-25), who shoot for
Wrenn Sends Hooks to Extra Inning Triumph
CC sweeps Cards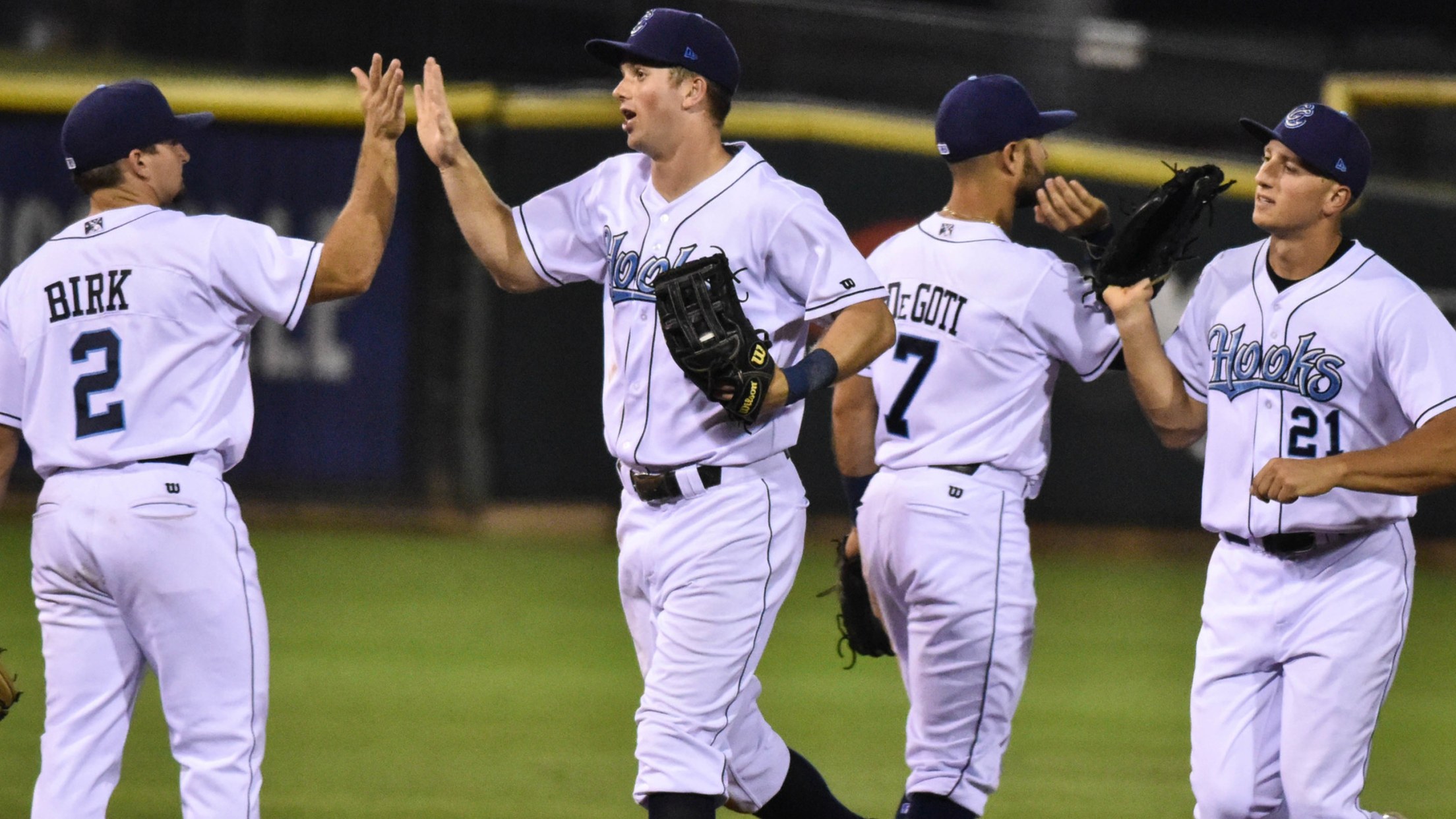 SPRINGFIELD - Stephen Wrenn belted two home runs Thursday night, including a game-winning two run shot in the 12th, which vaulted Corpus Christi to a 9-8 victory before 5,210 fans at Hammons Field.The Hooks (32-21) have won five in a row, and seven of their last nine games.
Hooks Fall in Extras for Second Straight Night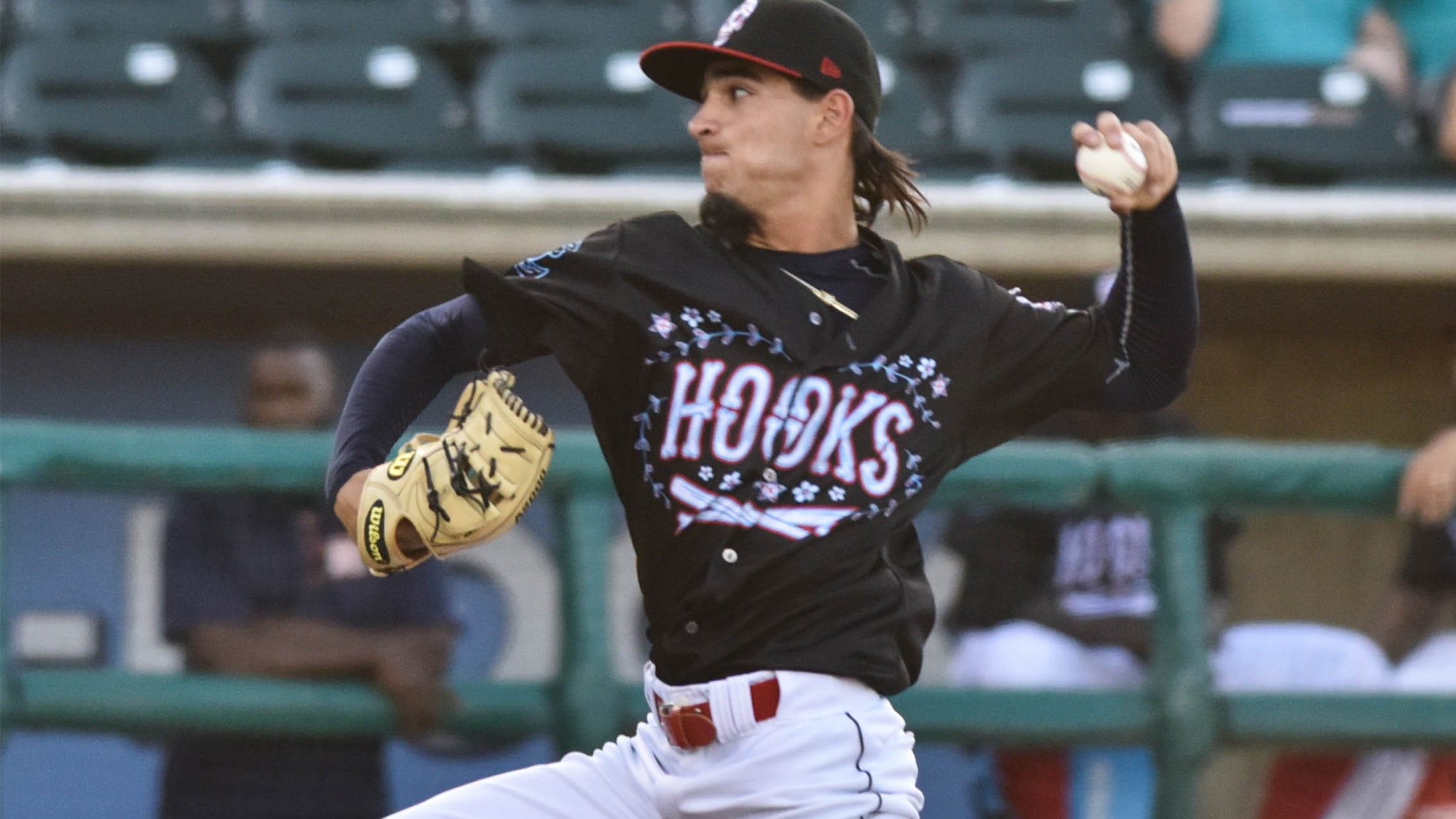 CORPUS CHRISTI - A sac fly by Tyler Goeddel in the 10th inning Friday night vaulted the Drillers to a 2-1 victory over the Hooks before 5,043 fans in the series opener at Whataburger Field.Corpus Christi (27-21) was blanked by Springfield, 4-0, in 10 innings Thursday.Friday began as a pitcher's
Hooks Sweep Texas League Weekly Awards
Cesar & Perez tabbed top player & pitcher, respectively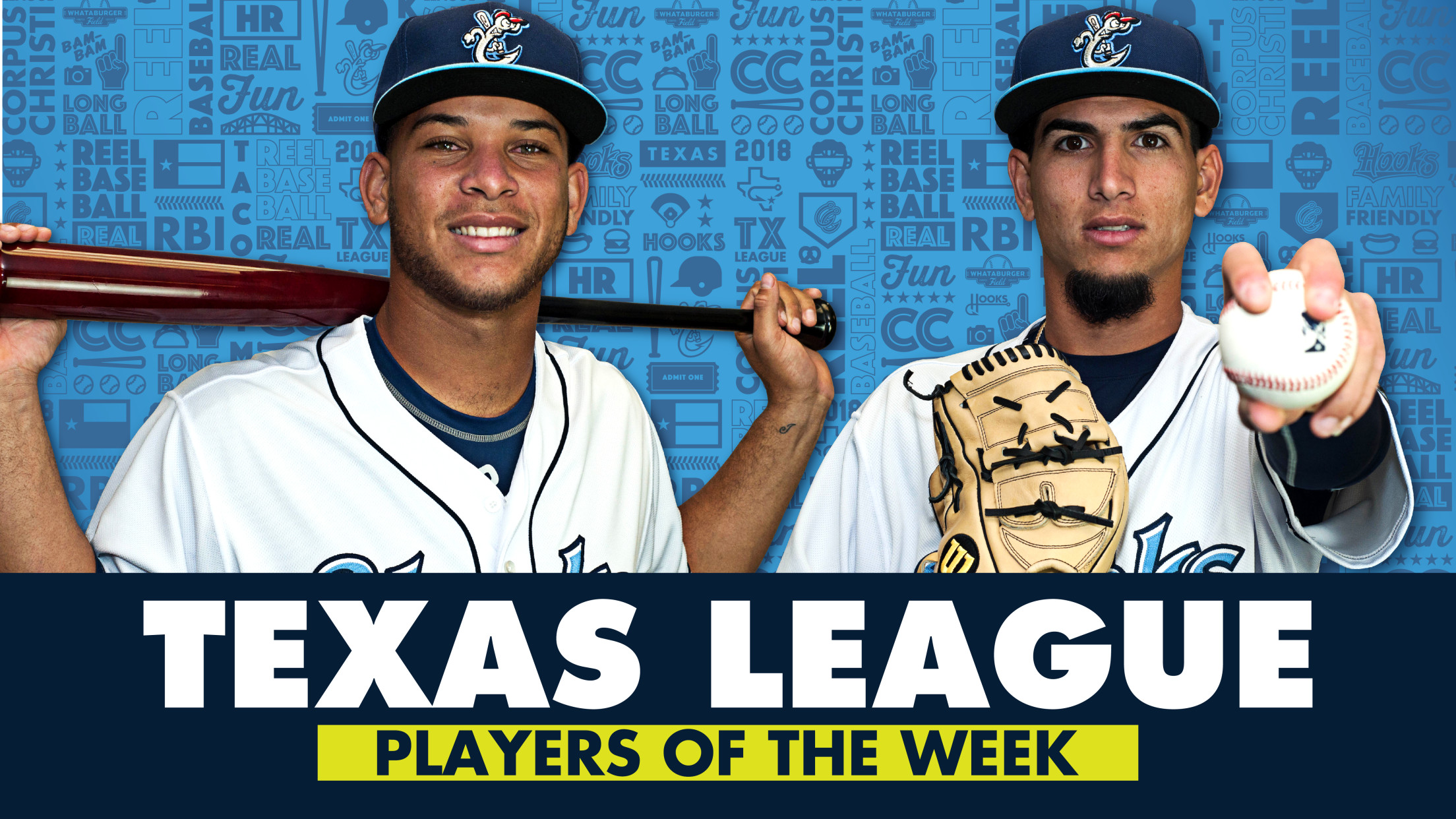 FRISCO - Infielder Randy César and lefty Cionel Pérez are the Texas League Player & Pitcher of the Week for May 14-20, league president Tim Purpura announced Monday.Cesar, who extended his hitting streak to a TL best 14 games Monday afternoon, went 12-for-30 (.400) with five runs, one double, two
CC Erupts Late for a Tuesday Triumph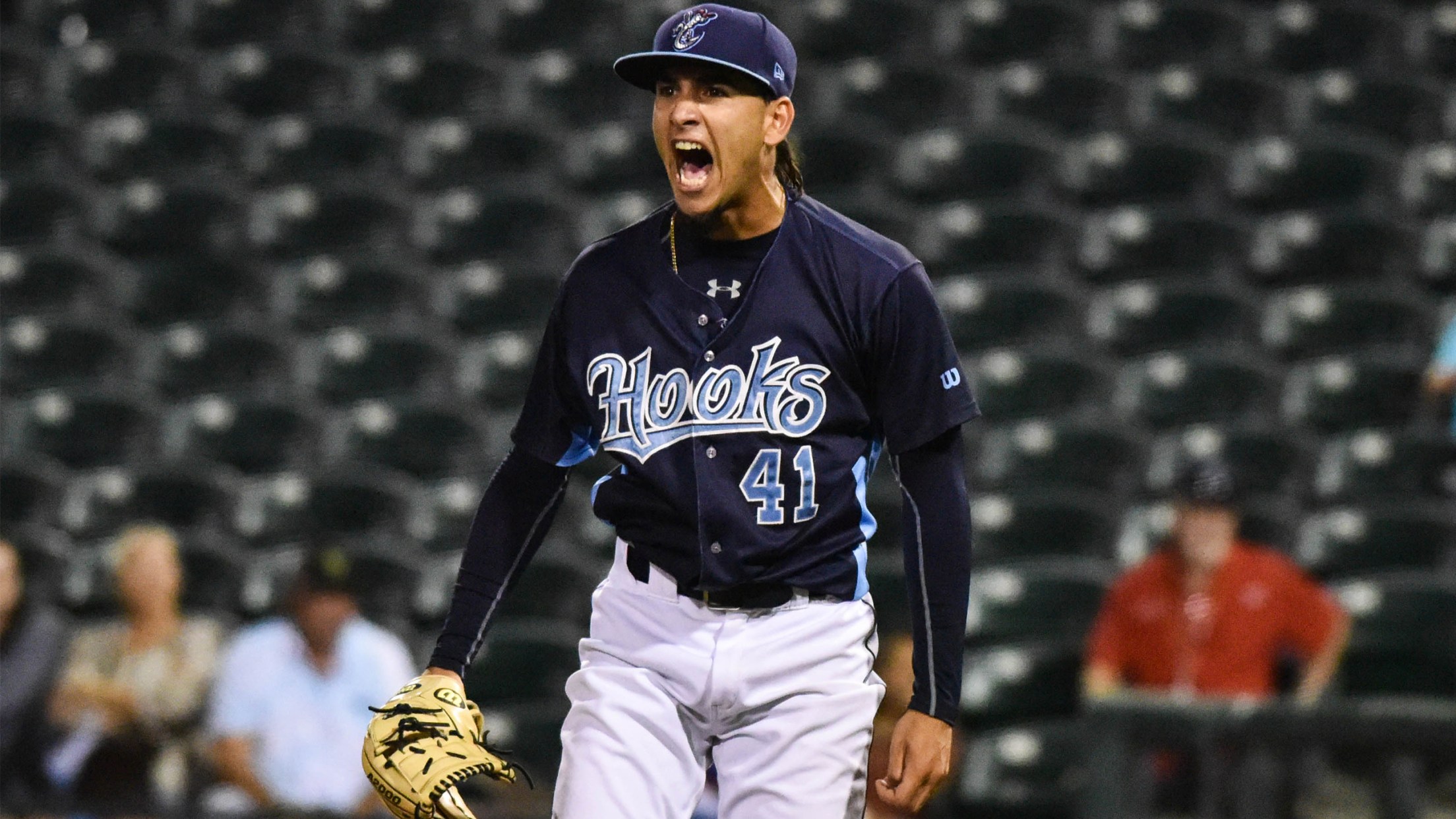 CORPUS CHRISTI - The Hooks scored five times in the seventh inning and Cionel Pérez fired four shutout frames to close out a 5-4 victory over the Missions Tuesday night at Whataburger Field.Corpus Christi (22-16) has won four in a row, and now trails San Antonio (25-13) by 3.0 games
Prospect Roundup: Games of May 10
Matias slugs two more homers; Vogelbach pushes for MLB return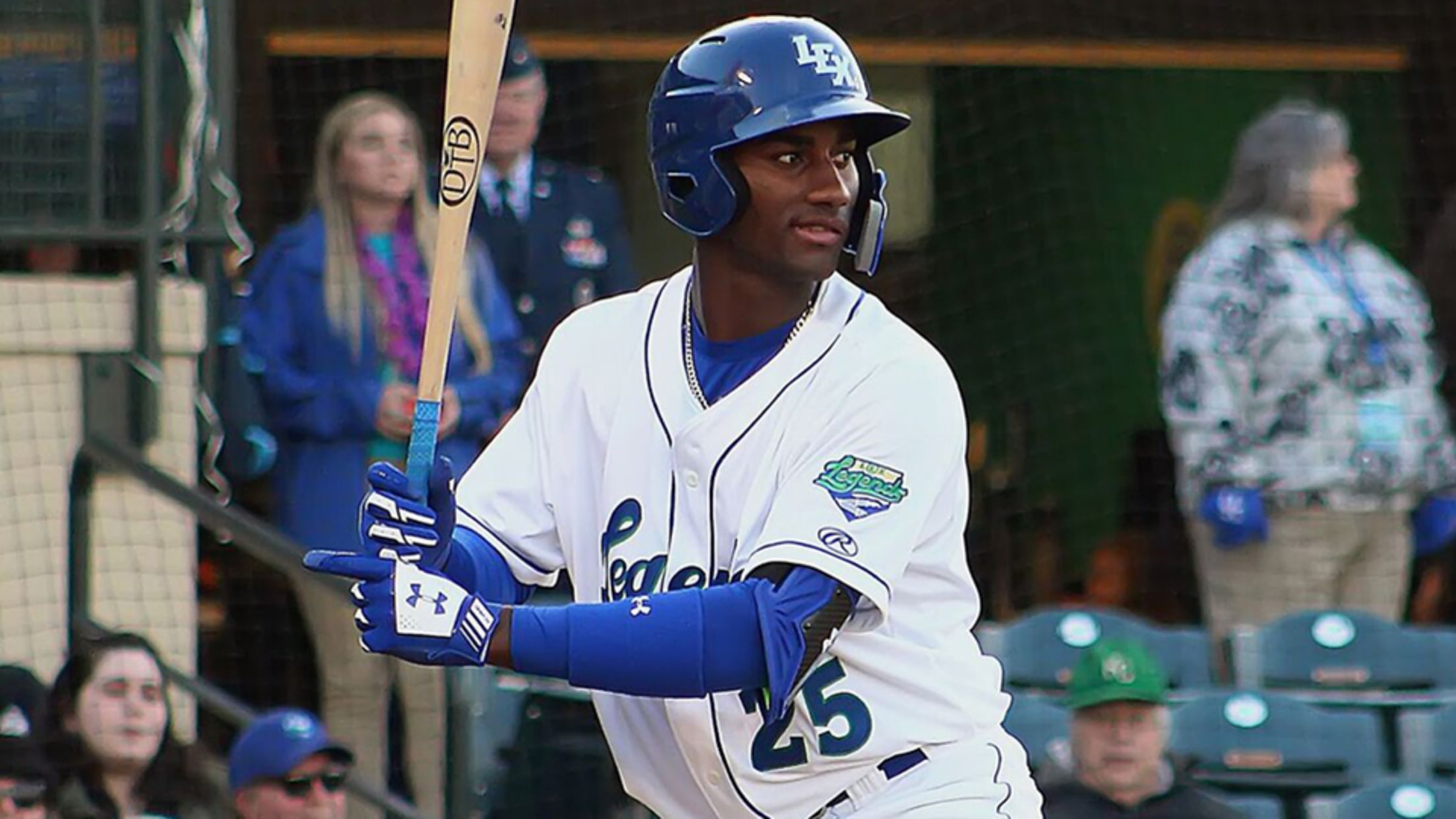 Theme of the dayWelcome, Juan: Once news broke that the Nationals were promoting No. 2 prospectJuan Soto to Double-A Harrisburg, it was clear what the day's theme would be. After all, he's a 19-year-old outfielder who started out the season at Class A, was promoted to Class A Advanced on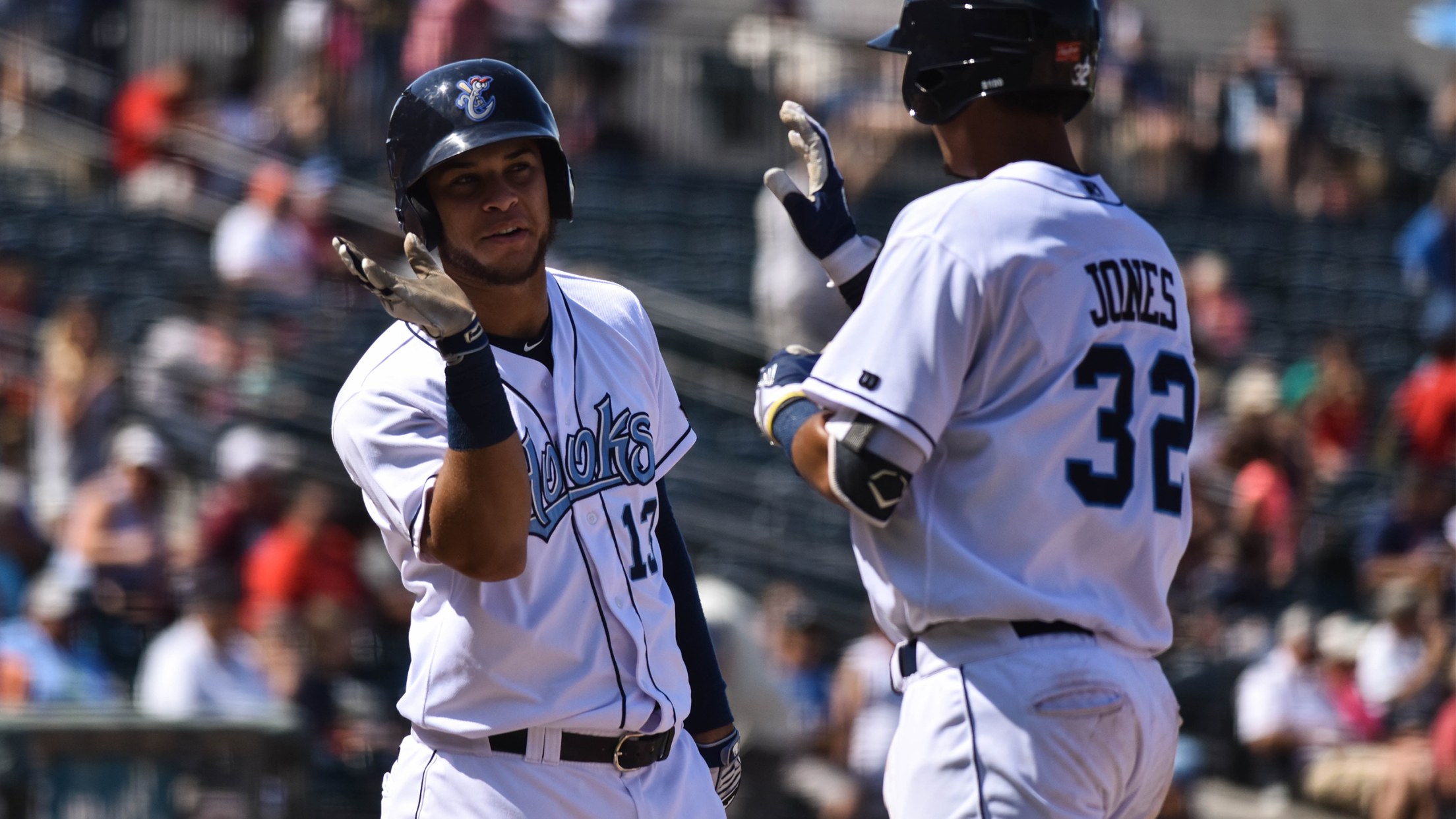 CORPUS CHRISTI - The Hooks used a six-run third and seven-strikeout performances by Cionel Pérez and Alex Winkelman to best Midland, 9-2, in the series opener at Whataburger Field.Corpus Christi, now 10-5 at home, snapped its losing streak at four games.
Cesar Shines as Hooks Soar Saturday Night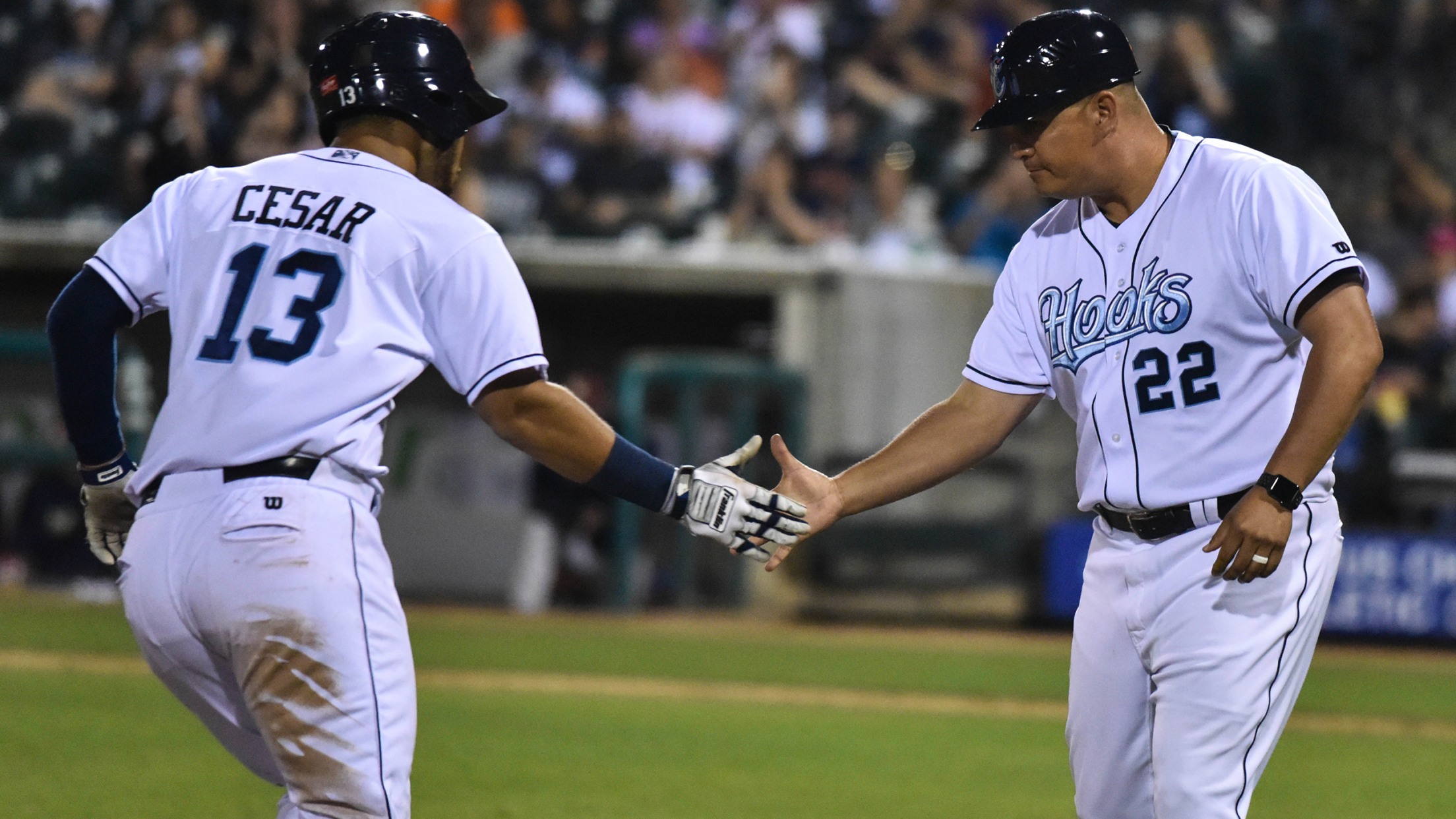 CORPUS CHRISTI - First baseman Randy César plated four runs Saturday night, including a three-run blast in the sixth, as the Hooks upended Frisco, 6-1, before a sellout crowd of 7,095 fans at Whataburger Field.Corpus Christi is 6-0 vs. Frisco this season, and the club has won 12 of the
O's Lowther rings up Pitcher of the Week award
Baltimore's No. 17 prospect is tied for Minors' lead with 31 whiffs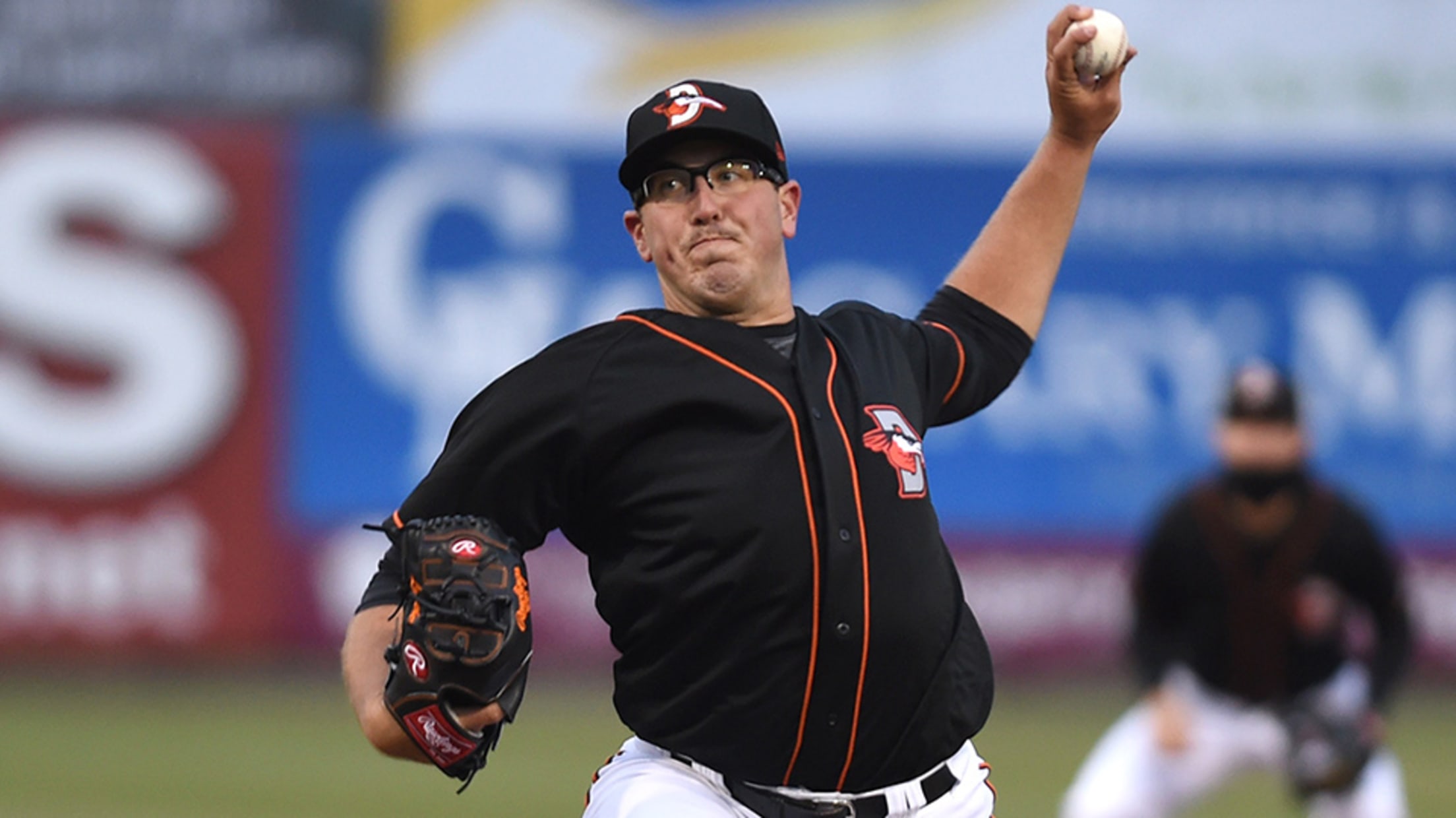 Through the first 15 appearances of his professional career, Zac Lowther is doing his best to throw conventional wisdom out the window. Maybe some pitchers don't need a collection of fielders behind them, after all. In reality it sounds preposterous, but a quick peek at what the 22-year-old is accomplishing
Alvarez's Eighth Inning Blast Powers Hooks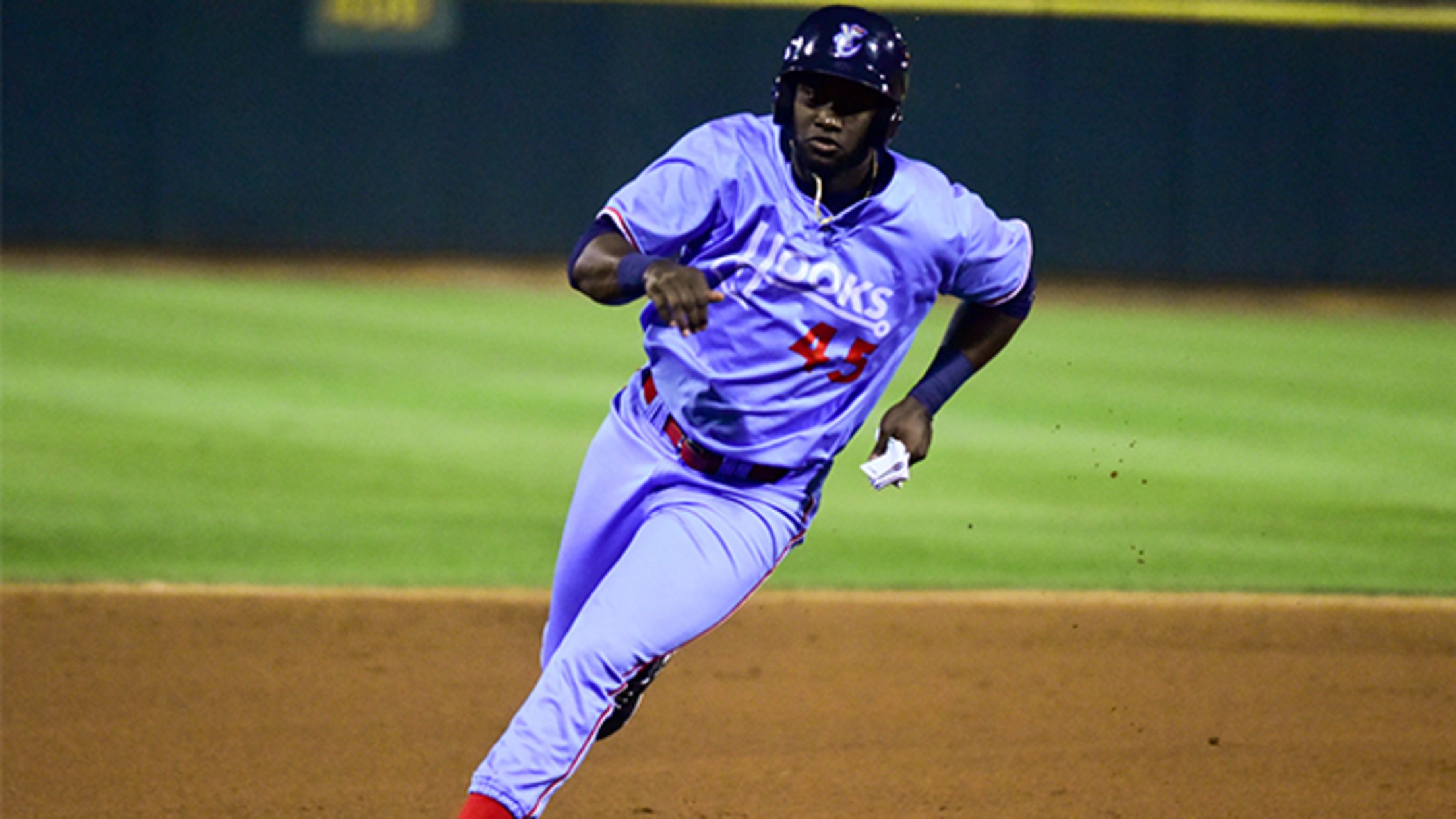 FRISCO - Yordan Alvarez belted a three-run home run into the lazy river beyond the right-field wall Sunday afternoon, sending the Hooks to an 8-6 victory and a series sweep of Frisco at Dr Pepper Ballpark.The come-from-behind effort was Corpus Christi's eighth win in the last 10 games. The RoughRiders
Hooks Blank Travs for Series Win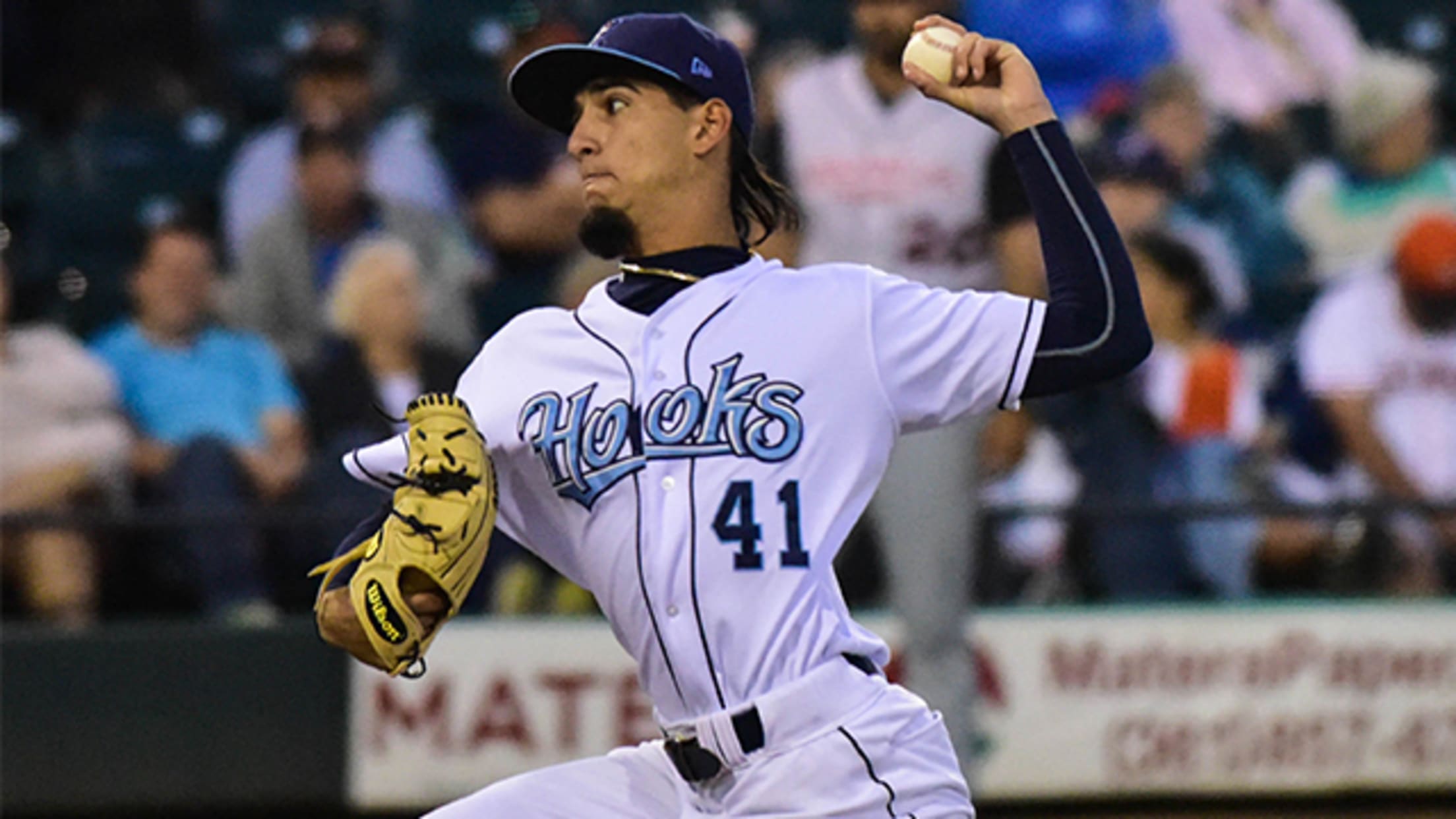 CORPUS CHRISTI - Lefty Cionel Pérez, Ralph Garza and Erasmo Pinales held the Travelers to five hits, and the Hooks scored five times in the third inning Monday night as Corpus Christi rolled to a 9-0 triumph at Whataburger Field.Nick Tanielu got the scoring started with a two-run shot to
Astros promote Whitley, Perez to Hooks
Double-A affiliate adds No. 2, No. 10 Houston prospects to staff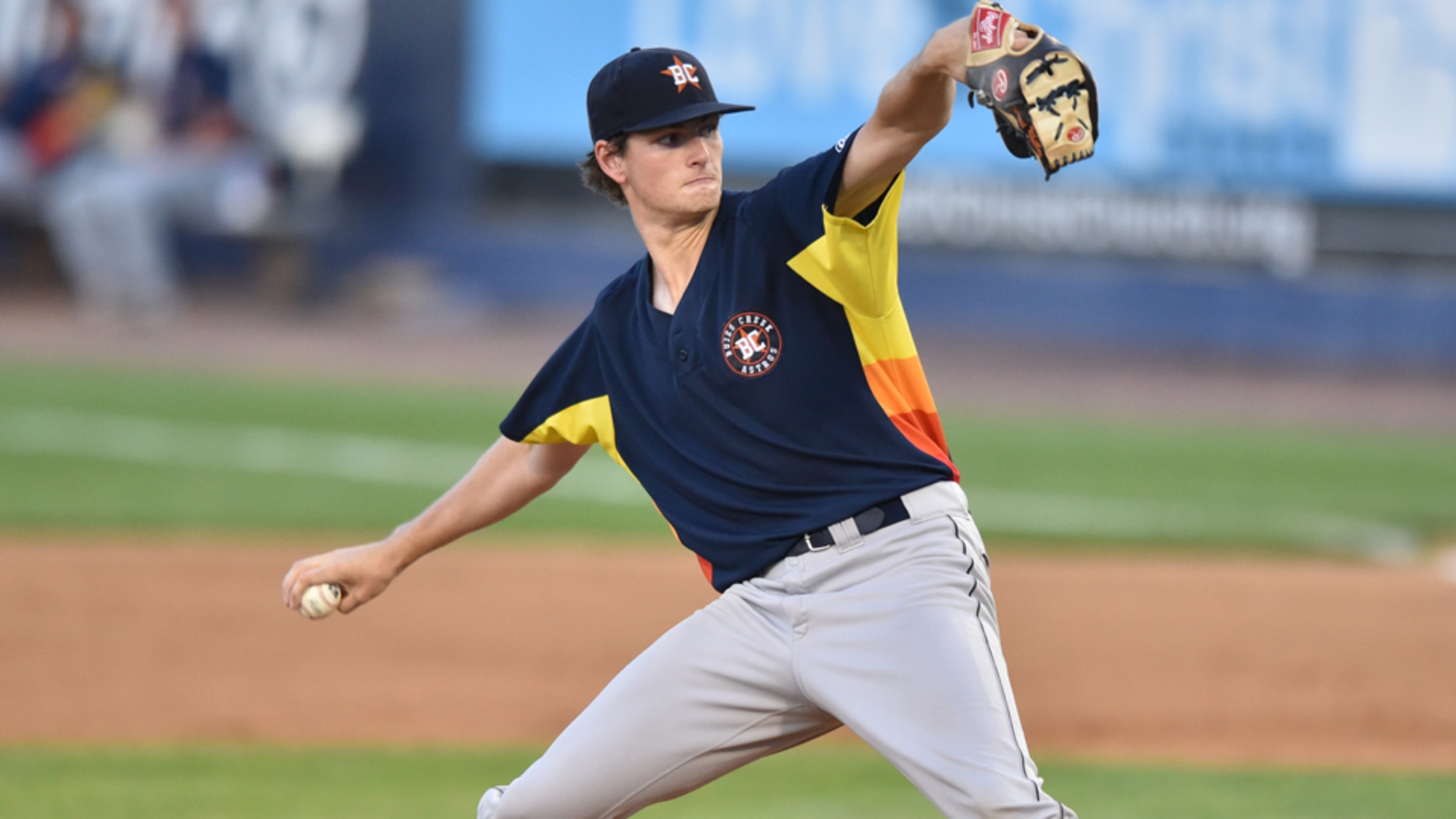 Hitting got a little bit tougher for most Texas League clubs on Saturday.
Astros' Perez unhittable for seven frames
Southpaw strikes out career-high 10 in fifth pro start for Bandits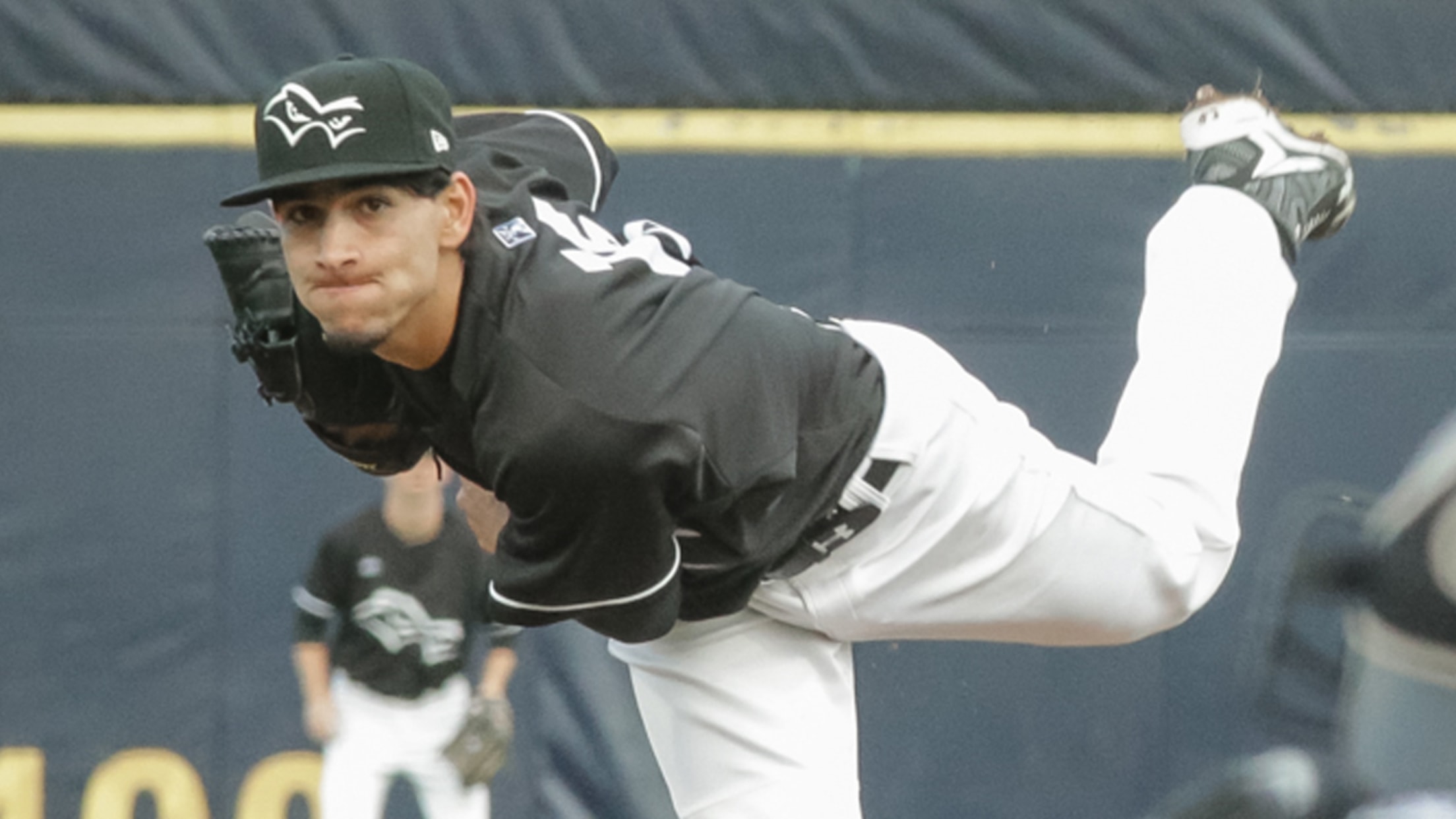 Every time Cionel Pérez takes the ball, the Class A Quad Cities coaching staff gets to know him a little better, crafting a more specific development plan to help him take the next step in the early going of his professional career. Monday night, he made his biggest impression yet.Houston's
Bandits' Perez bounces back confidently
Astros No. 16 prospect fans seven over 5 2/3 scoreless innings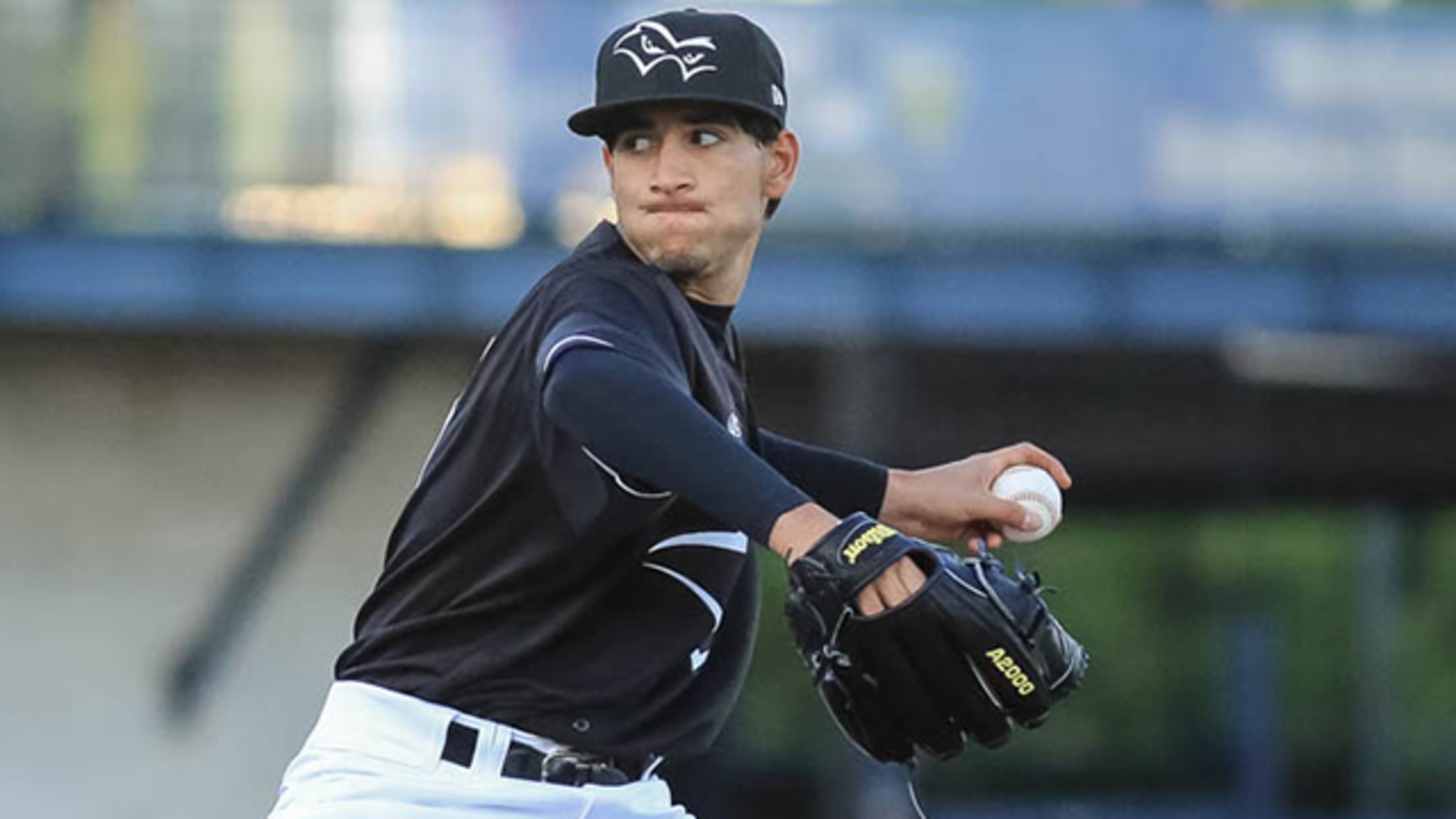 After a tough ending to Cionel Pérez's professional debut on April 27, Class A Quad Cities pitching coach Drew French wasn't worried about the 21-year-old's confidence heading into start No. 2."He has supreme confidence in his stuff," French said. "When you have that type of confidence, a 2-0 count to