Abreu's Big Day Helps Hooks to Series Split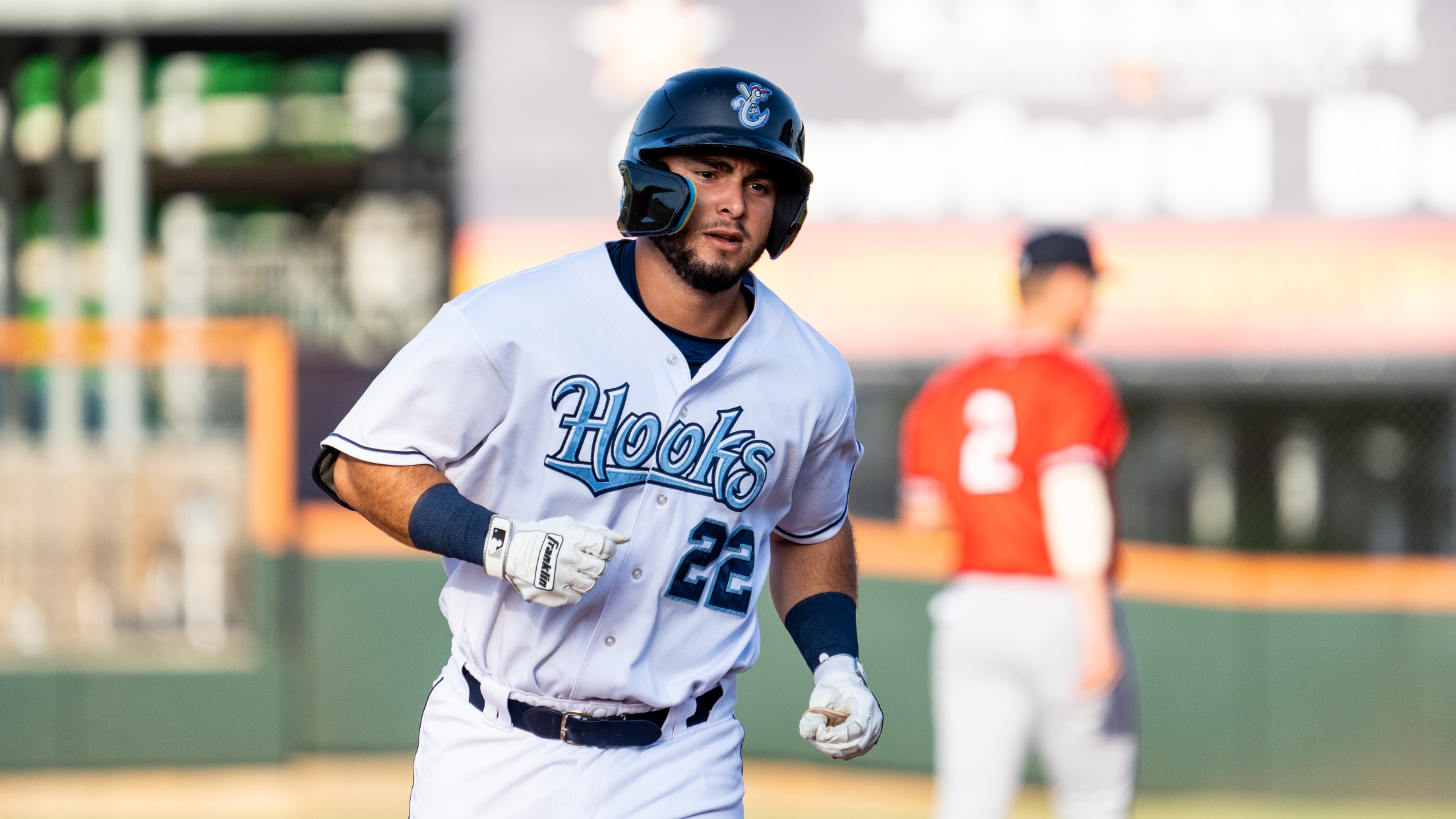 Box Score AMARILLO – Wilyer Abreu hit two home runs, scored four times and drove in five Sunday night as Corpus Christi cruised to a 13-4 victory over the Sod Poodles at Hodgetown. With back-to-back wins, the Hooks earned a split of the six-game set in Amarillo. Abreu opened the
Early Hole Too Much for Hooks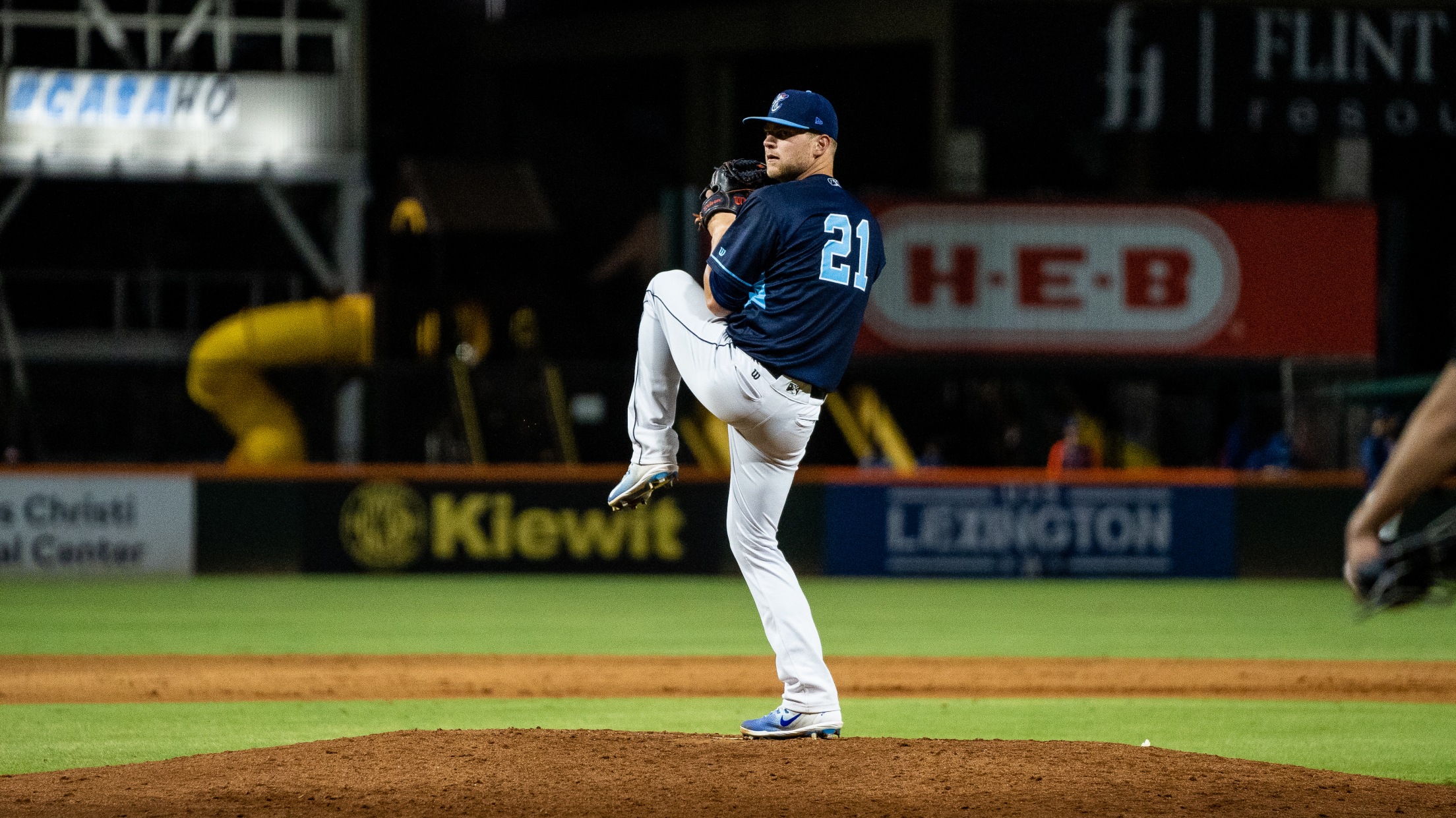 Box Score SAN ANTONIO – The Missions mustered six runs in the first two innings to beat Corpus Christi, 7-4, before 4,462 fans Saturday night at Wolff Stadium. The Hooks received excellent work from their bullpen as Freylin Garcia, Tyler Brown and Jonathan Sprinkle teamed for 5 1/3 shutout innings.
McCullers Makes Start for CC, Hooks Claim Opener in SA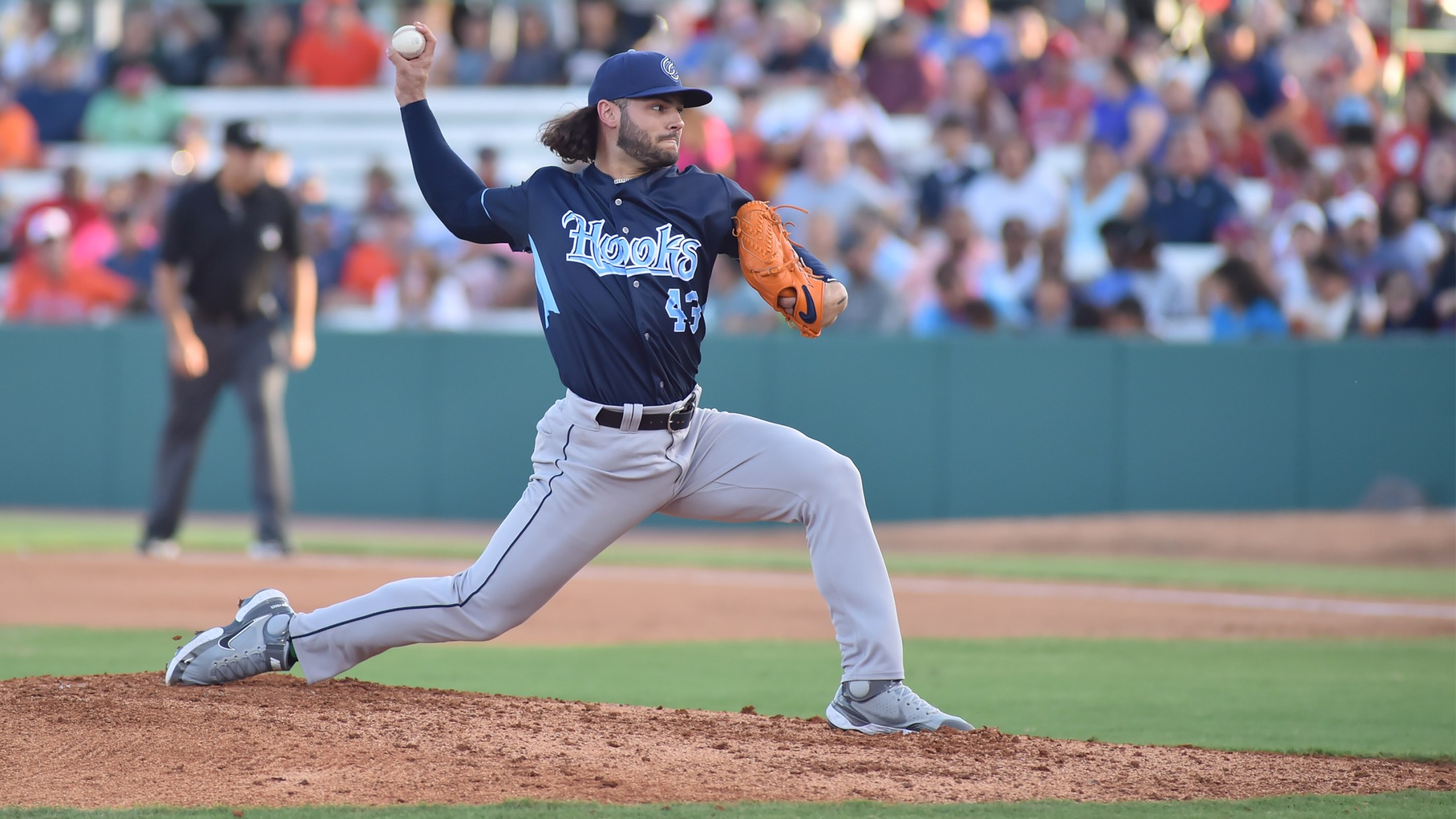 Box Score SAN ANTONIO – The Hooks backed Lance McCullers, Jr. with six early runs Friday night, knocking off the Missions, 7-4, in the series opener before 6,366 fans at Wolff Stadium. McCullers, rehabbing a right forearm injury endured during Game 4 of the 2021 American League Division Series, struck
Hooks Win Third in a Row with Romp of Naturals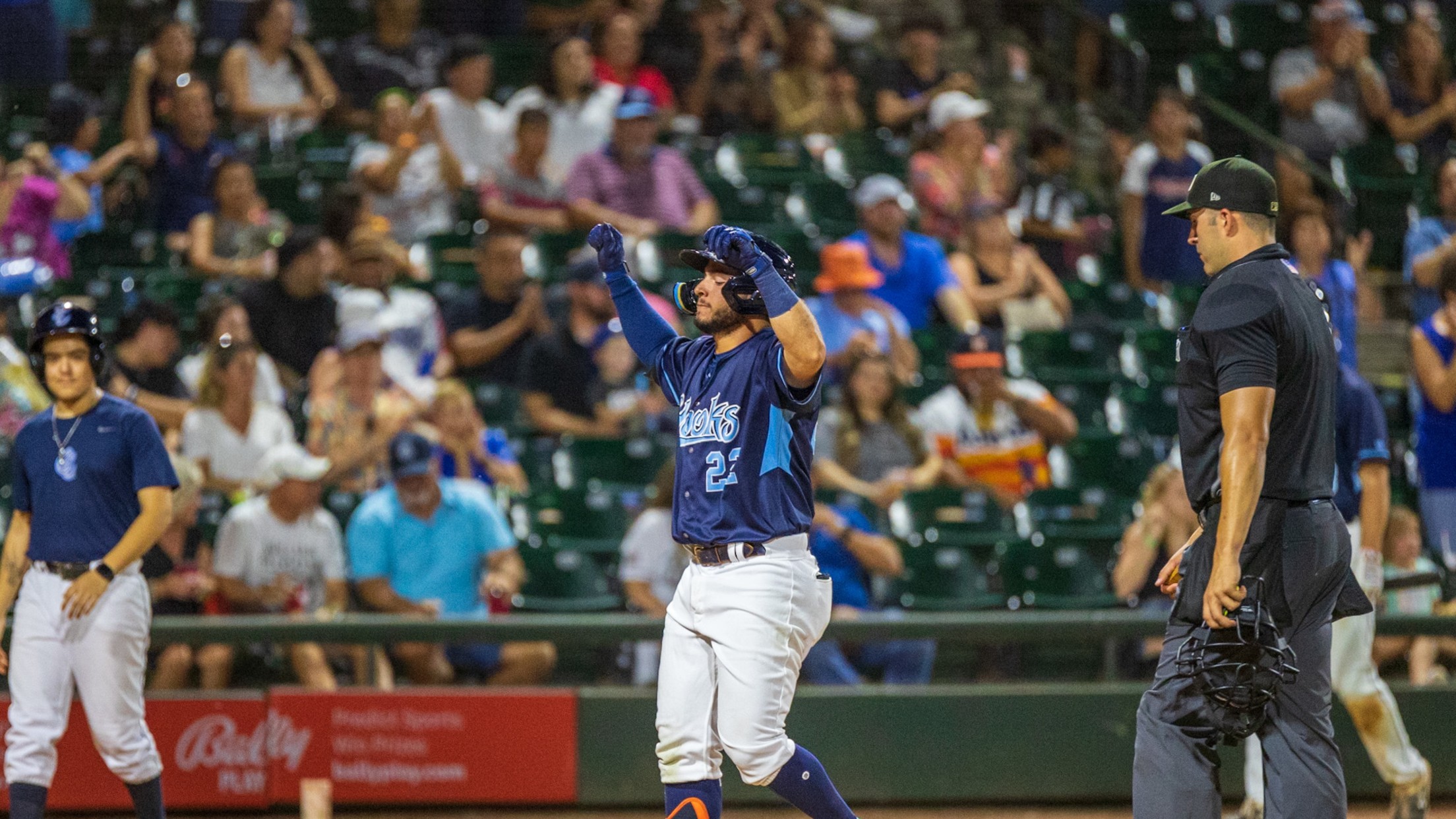 Box Score CORPUS CHRISTI – Wilyer Abreu completed a four-hit, six-RBI day with an eighth-inning grand slam Thursday night as the Hooks beat Northwest Arkansas, 16-3, before 4,859 fans at Whataburger Field. The effort matches Corpus Christi's largest win of the year as the club bested Northwest Arkansas, 17-4, June
Honey Butter Chicken Biscuits Roll Wednesday Night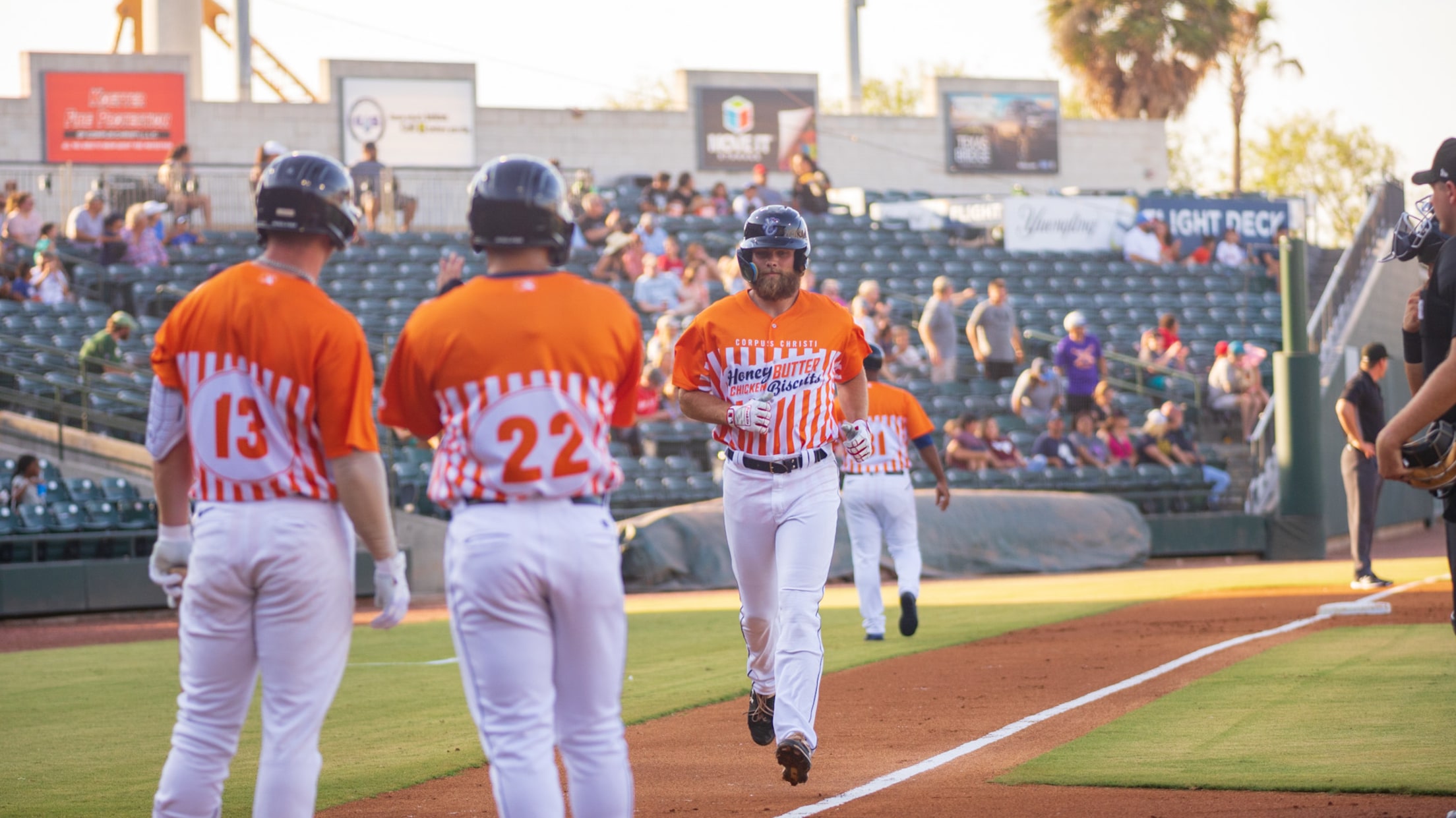 Box Score CORPUS CHRISTI – Justin Dirden went 3-for-5 with a double, home run and four RBIs as the Hooks, playing as the Honey Butter Chicken Biscuits, earned a 10-3 victory over Northwest Arkansas Wednesday night at Whataburger Field. Following its 8-3 win Tuesday, Corpus Christi notched 13 hits, with
Crooked Number Helps Hooks Snap Slide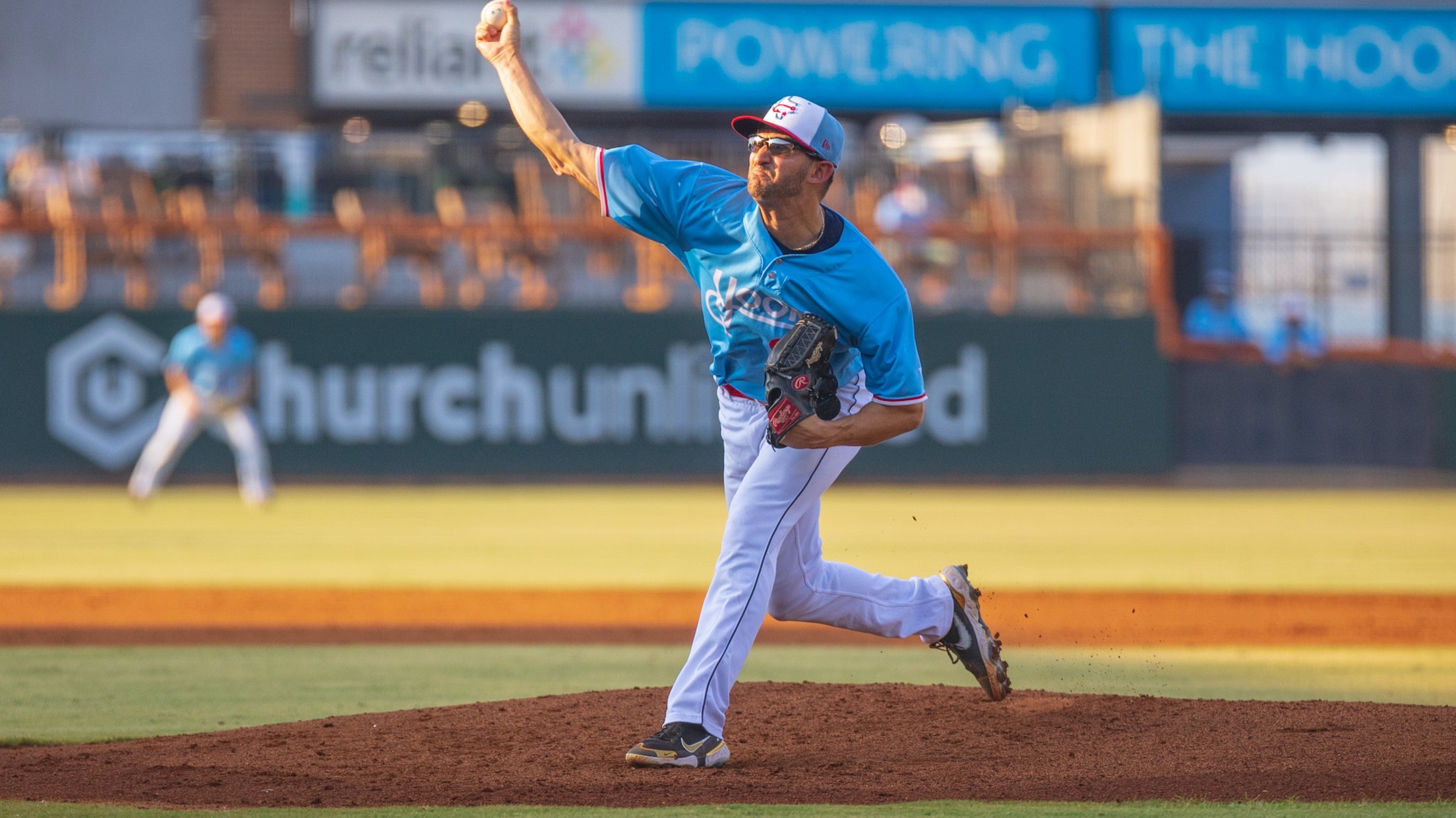 Box Score CORPUS CHRISTI – The Hooks sent 10 men to bat and scored seven runs in the eighth inning Tuesday night, knocking off Northwest Arkansas, 8-3, at Whataburger Field. The effort snapped Corpus Christi's losing streak at a season-high seven games. The Hooks benefited from a strong start by
Hooks Force Extras, Hounds Win in 10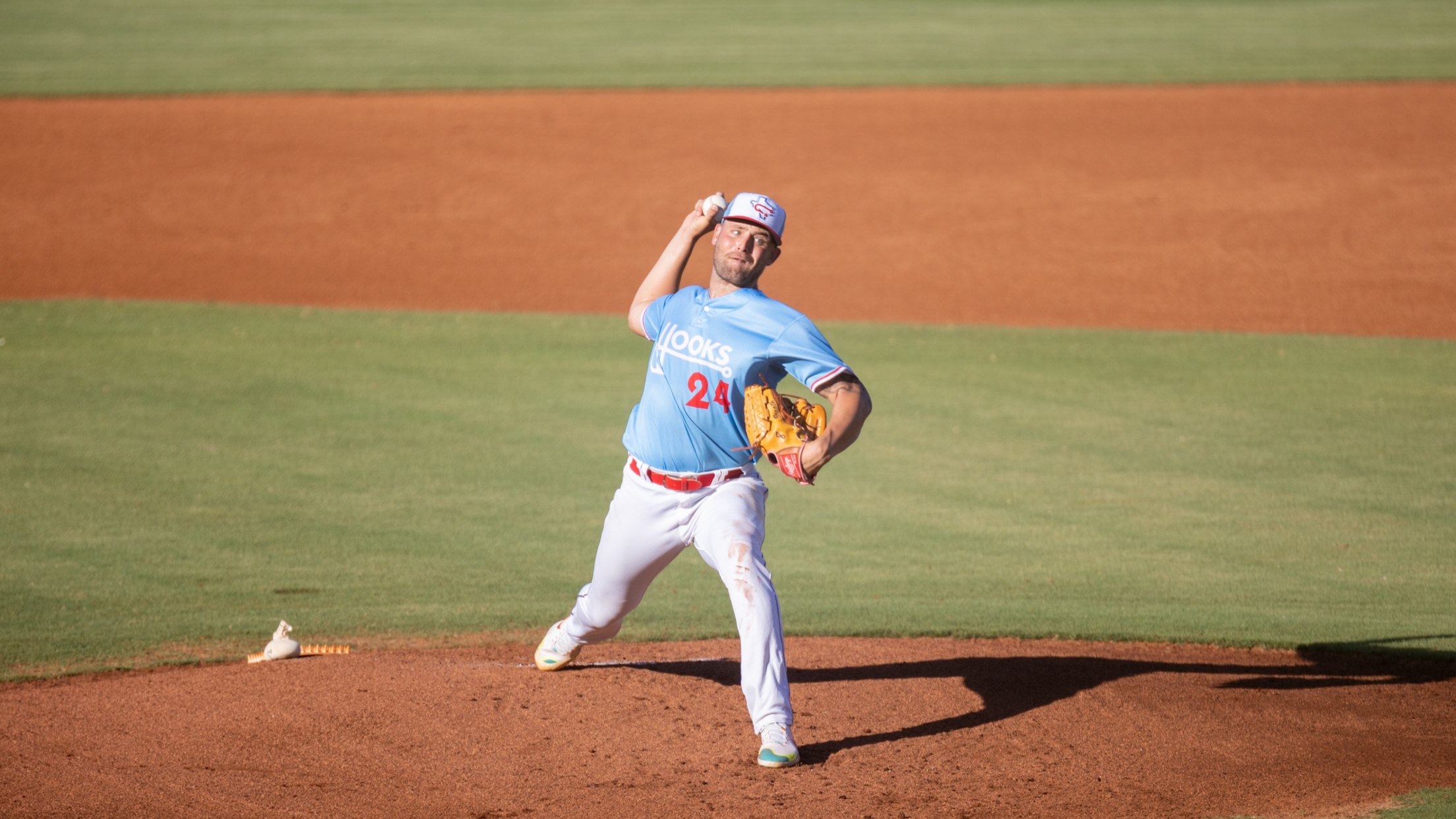 Box Score CORPUS CHRISTI – A two-out, two-run single by Jeremy Eierman in the 10th inning Thursday night was the difference in Midland's 7-6 victory over the Hooks at Whataburger Field. Trailing 5-1 in the ninth, Alex McKenna, Cesar Salazar and Bryan Arias drew walks from Nick Highberger to start
Back-to-Back Midland Wins Open Series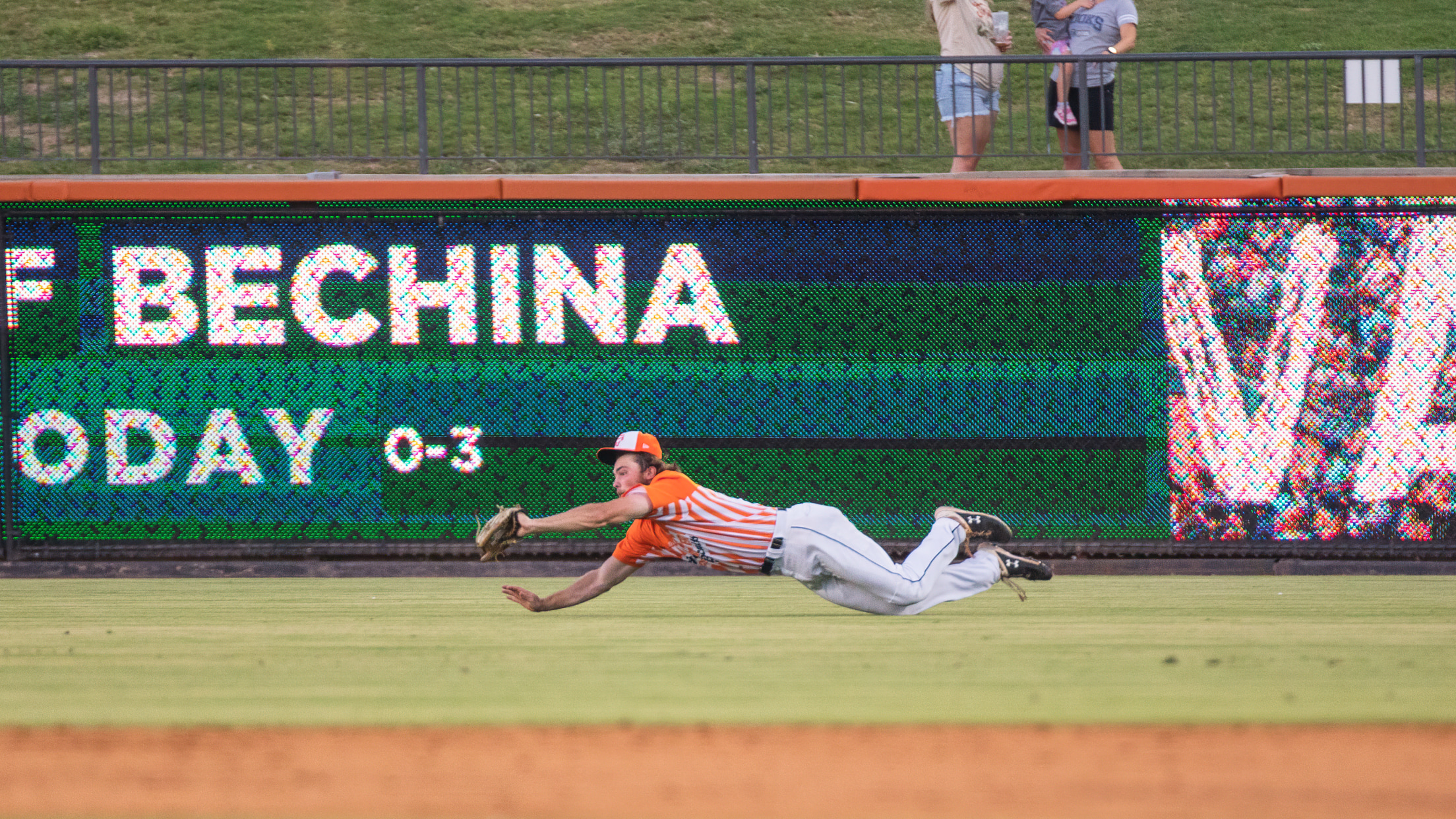 Box Score CORPUS CHRISTI – Counting long balls by Wilyer Abreu and Justin Dirden, the Honey Butter Chicken Biscuits made a late push Wednesday night, but fell to Midland, 8-6, before 3,148 fans at Whataburger Field. The RockHounds have won seven of their last nine while CC has dropped five
Peluse & Hounds Control Independence Day Tilt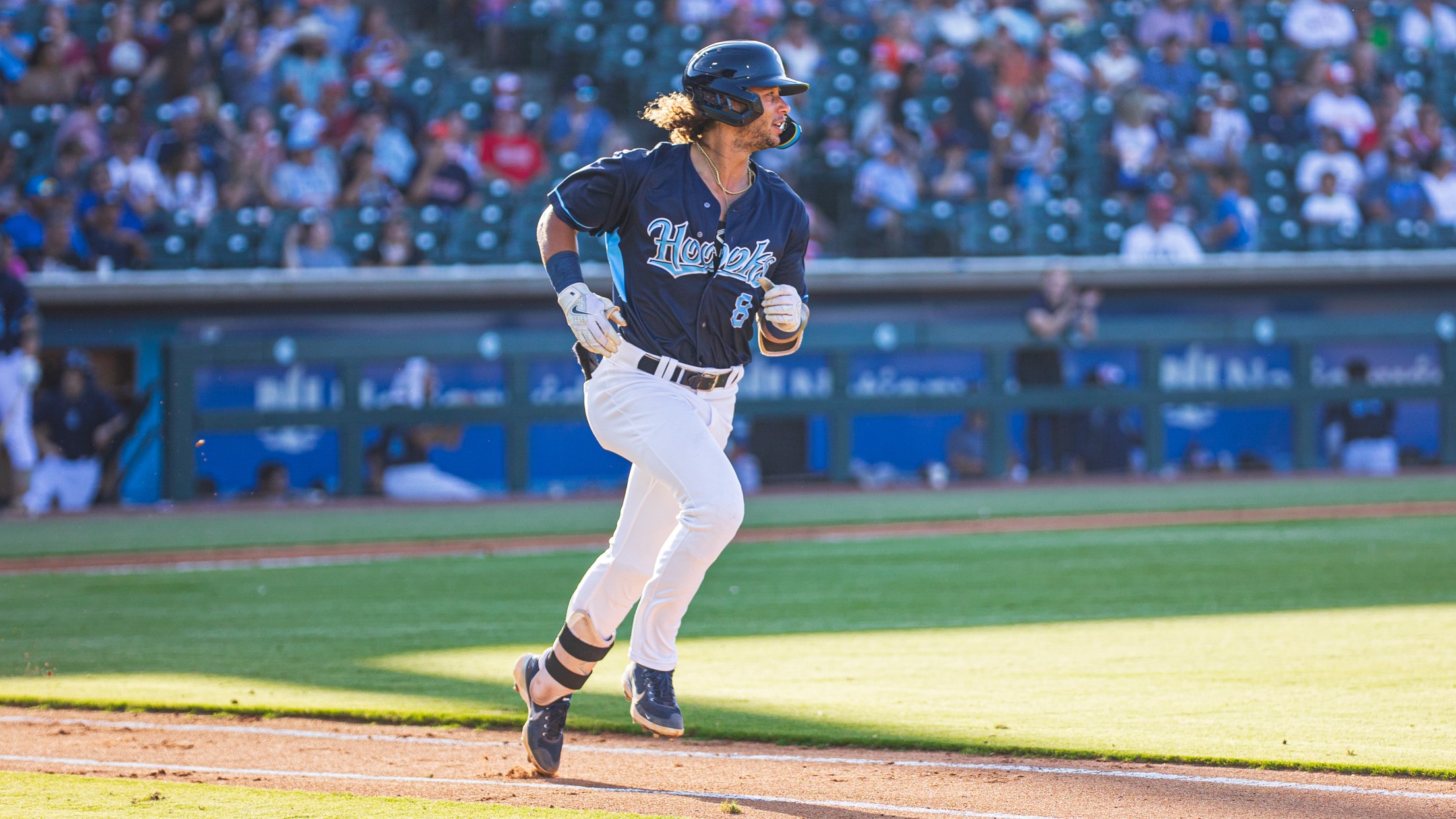 Box Score CORPUS CHRISTI – The Midland RockHounds dashed the Hooks' Fourth of July as a Whataburger Field crowd of 6,839 watched as the visitors from the Permian Basin beat Corpus Christi, 8-1, Monday night. The Hooks, who have been blanked twice in their last four games, managed five hits.
Glove Work & Stout Pitching Carry the Day for CC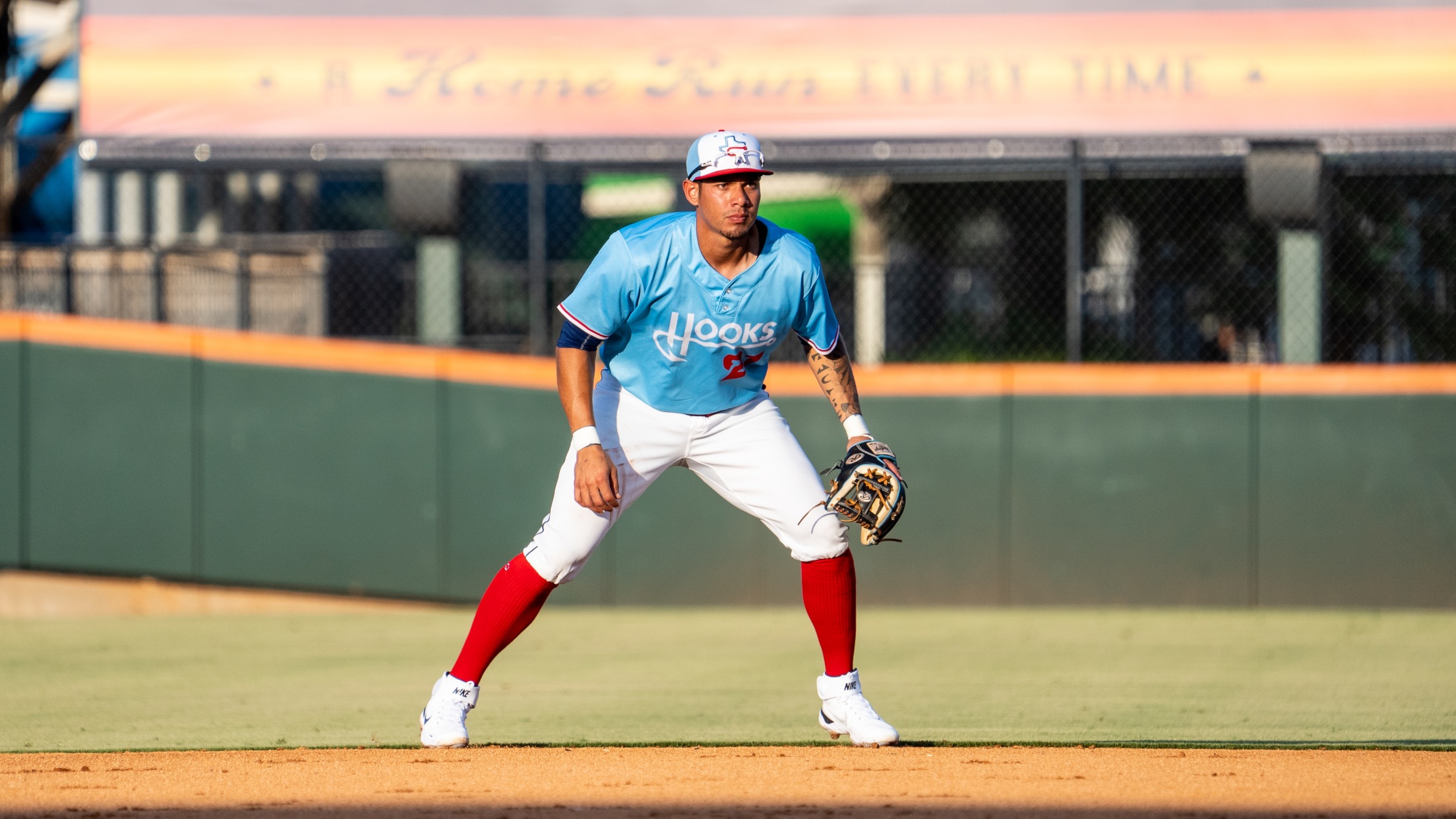 Box Score FRISCO – Jaime Melendez struck out 10 while twirling six innings of one-hit baseball Saturday night, pacing the Hooks in a 3-2 victory over Frisco at Riders Field. Corpus Christi has won 11 of its last 15 games. The Hooks turned in a number of great defensive plays,
CC Walks Off Amarillo Again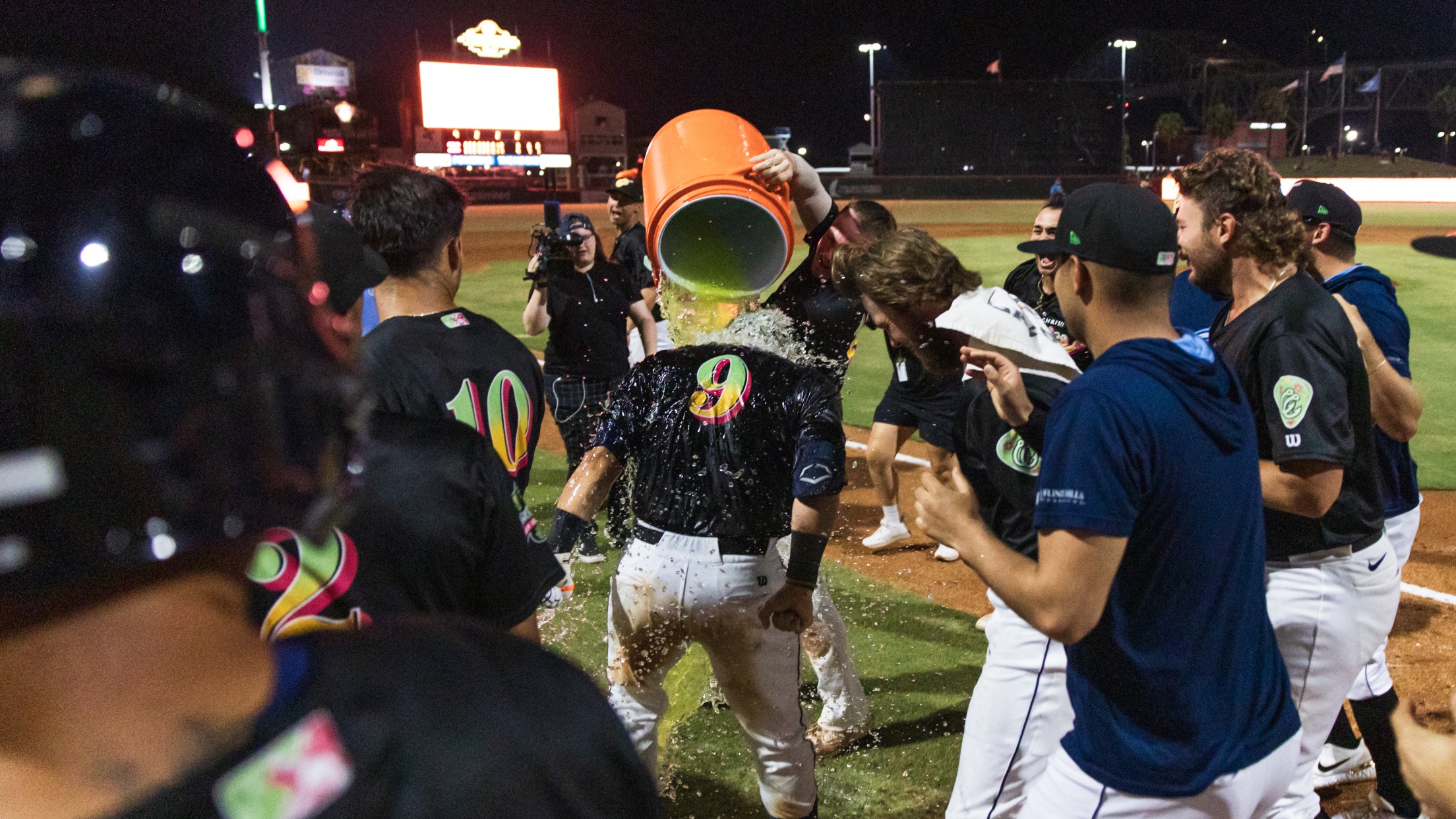 Box Score CORPUS CHRISTI – Cesar Salazar belted a two-out home run to right field with two away in the ninth inning as the Hooks, for the second time in as many nights, engineered a walk-off win over Amarillo, a 4-3 decision Friday night at Whataburger Field. Corpus Christi has
Hooks Battle Back for Walk-Off Win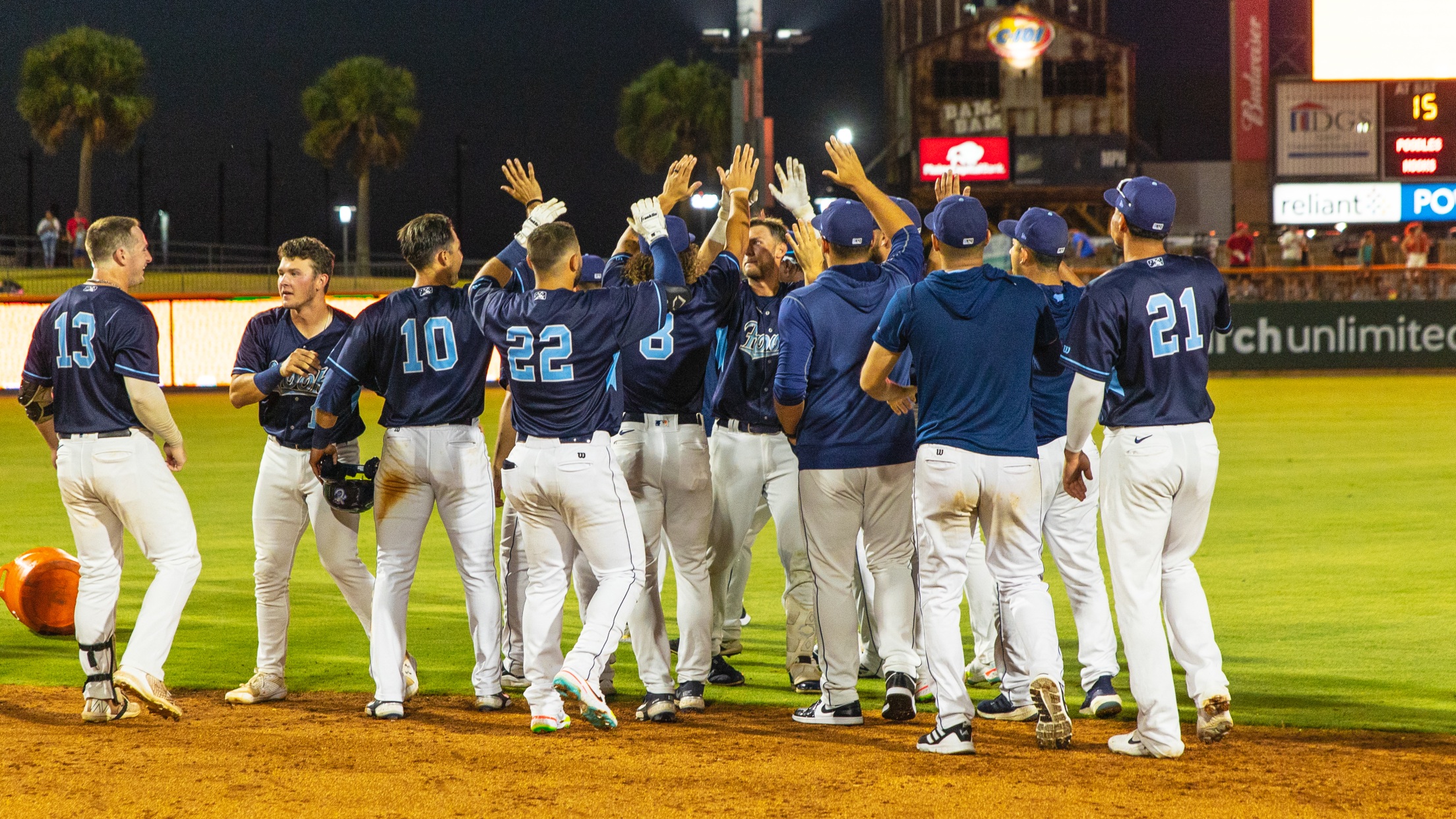 Box Score CORPUS CHRISTI – Grae Kessinger lined a sac fly to center field, scoring Alex McKenna from third base in 10th inning Thursday night as the Hooks dispatched Amarillo, 5-4, at Whataburger Field. Corpus Christi has won six of its last seven games. Behind starts by Jose Bravo and
Pen Paves Way to Third Straight Win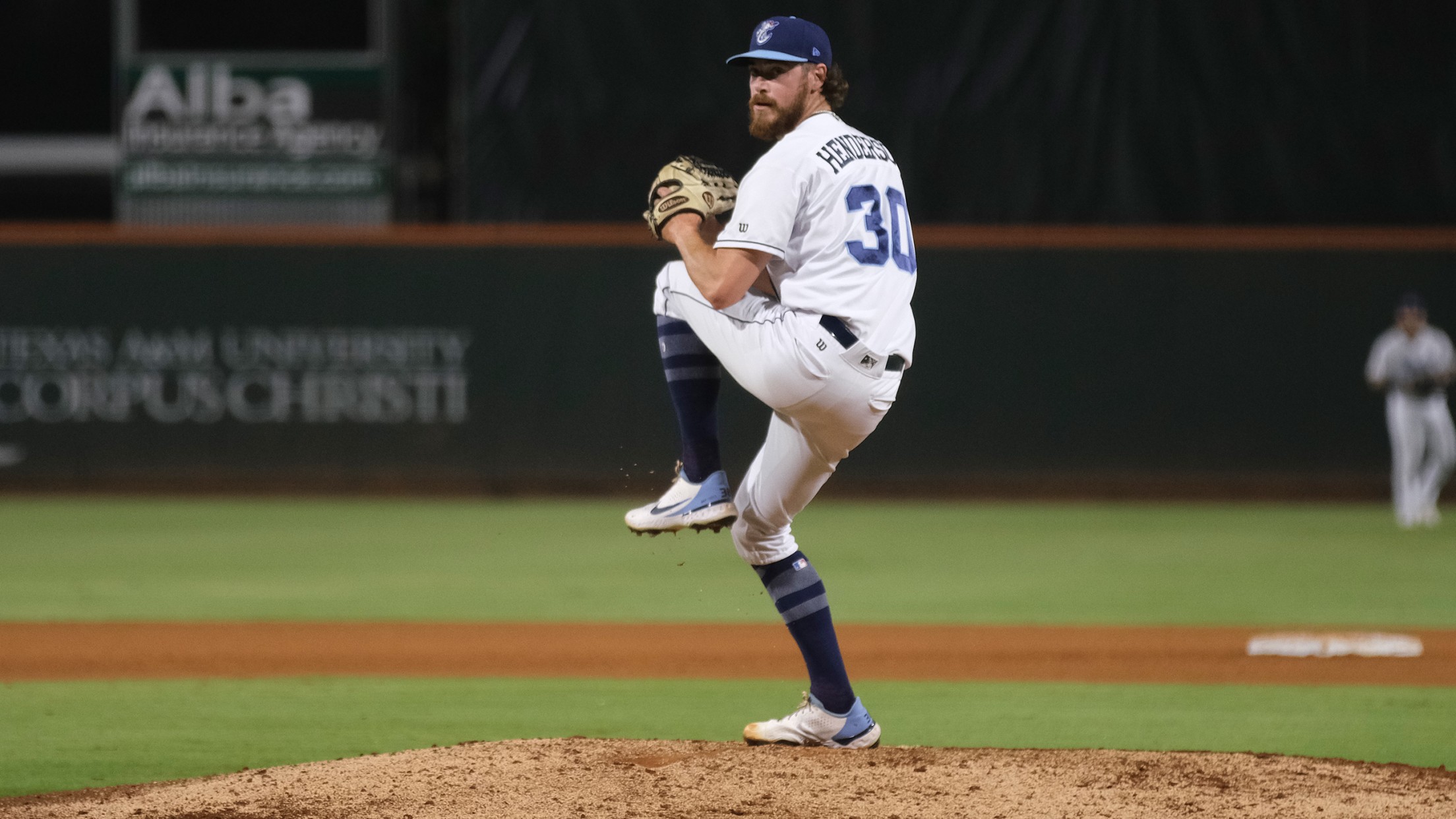 SPRINGFIELD, MO – Corpus Christi cracked 10 hits and received a stout performance from its bullpen in a 10-5 victory over the Cardinals on Saturday evening at Hammons Field. The Hooks have won three in a row. Ahead by a run, CC sent eight men to bat in the sixth
Abreu Powers Hooks to Walk-Off Win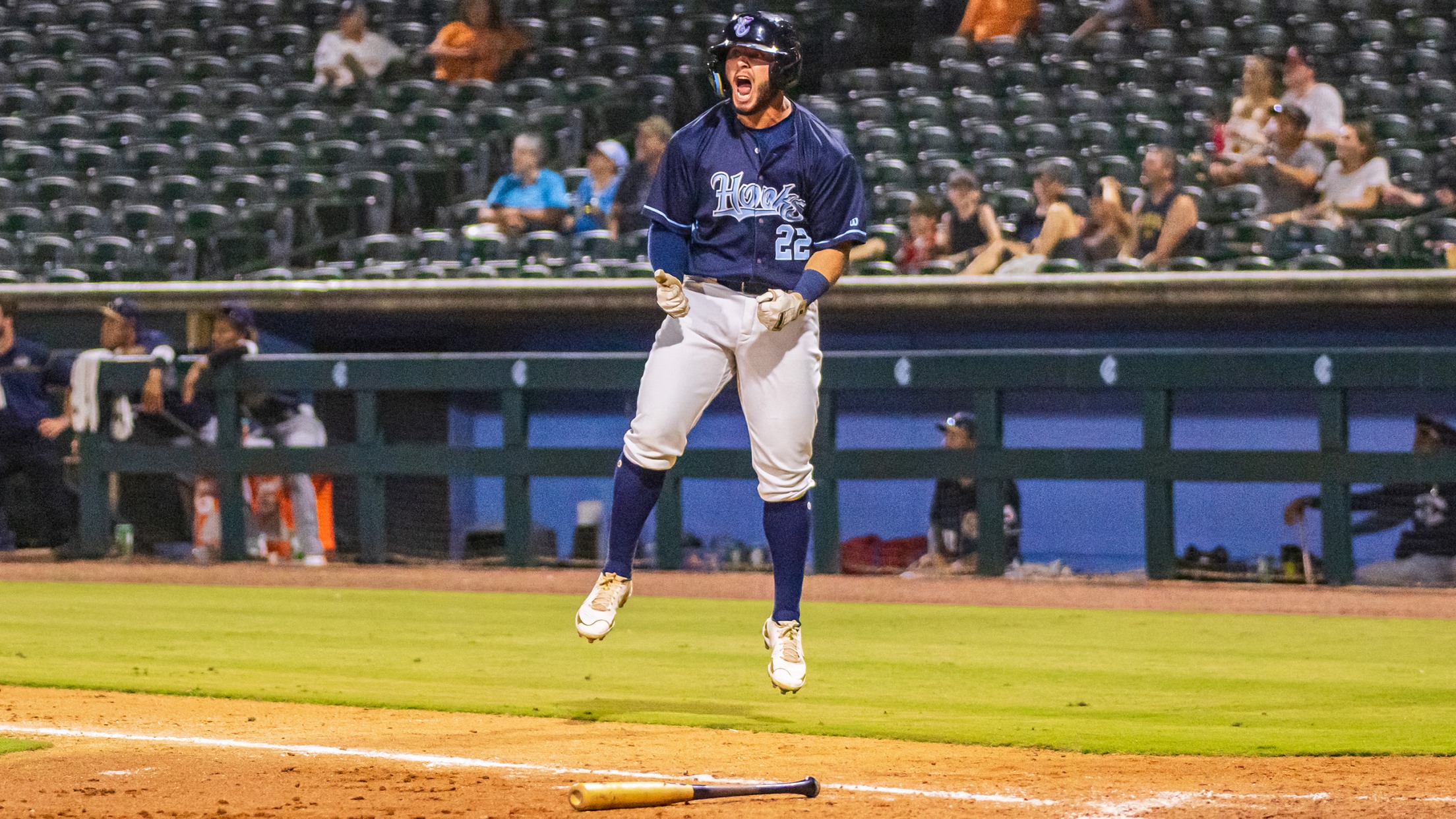 CORPUS CHRISTI – Wilyer Abreu's three-run home run with two outs in the ninth sent the Hooks to a thrilling 7-4 victory over the Missions Thursday night at Whataburger Field. Corpus Christi, up 2-1 in the series, has won nine of its last 14 games. San Antonio was staked to
Honey Butter Chicken Biscuits Blank Missions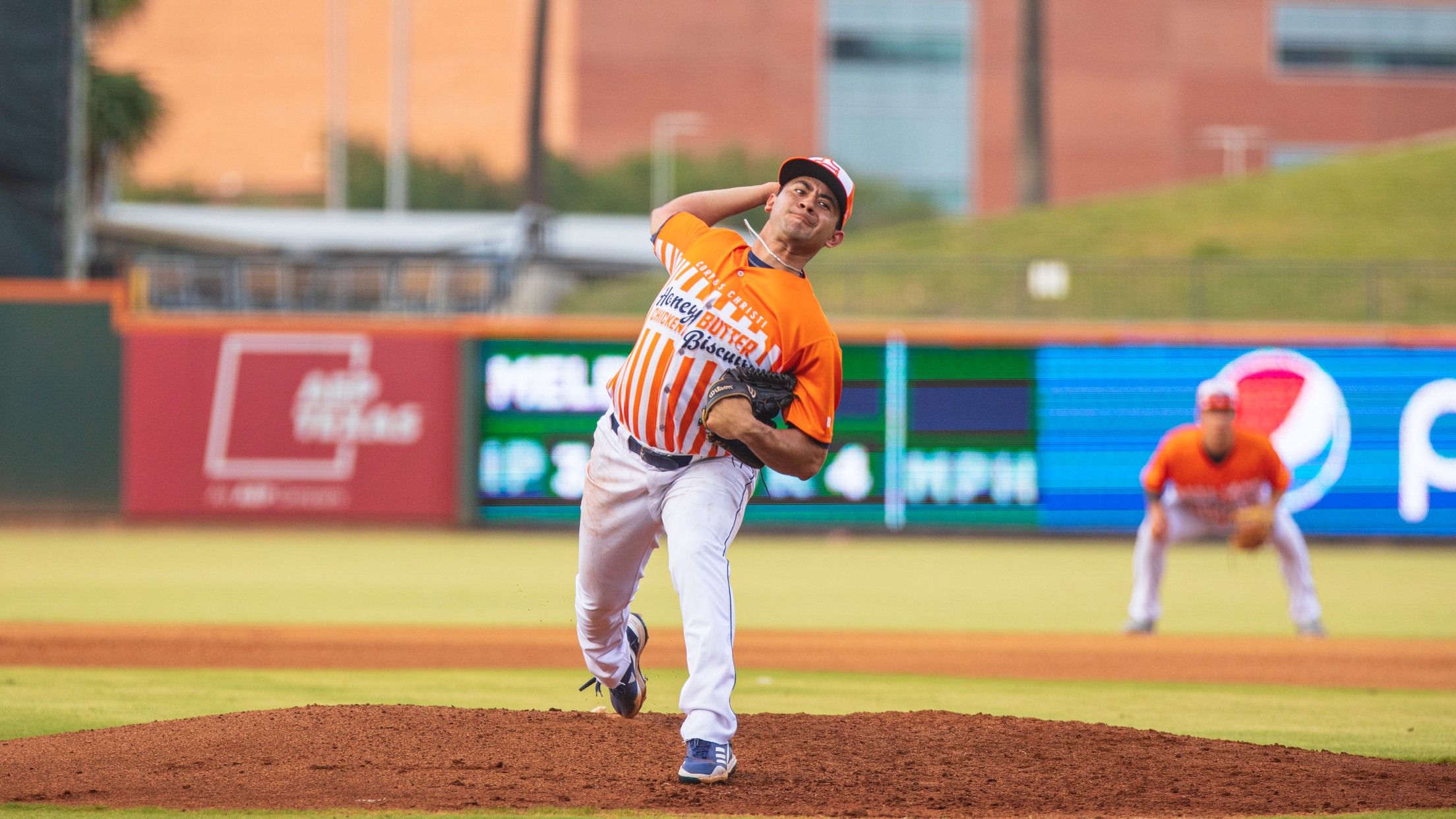 CORPUS CHRISTI – Jaime Melendez, Derek West and Devin Conn teamed to hold San Antonio to three hits as Corpus Christi authored a 2-0 victory over the Missions Wednesday night at Whataburger Field. Both of CC's shutout wins have come as the Honey Butter Chicken Biscuits. The first was a
Hooks Roll for Series Win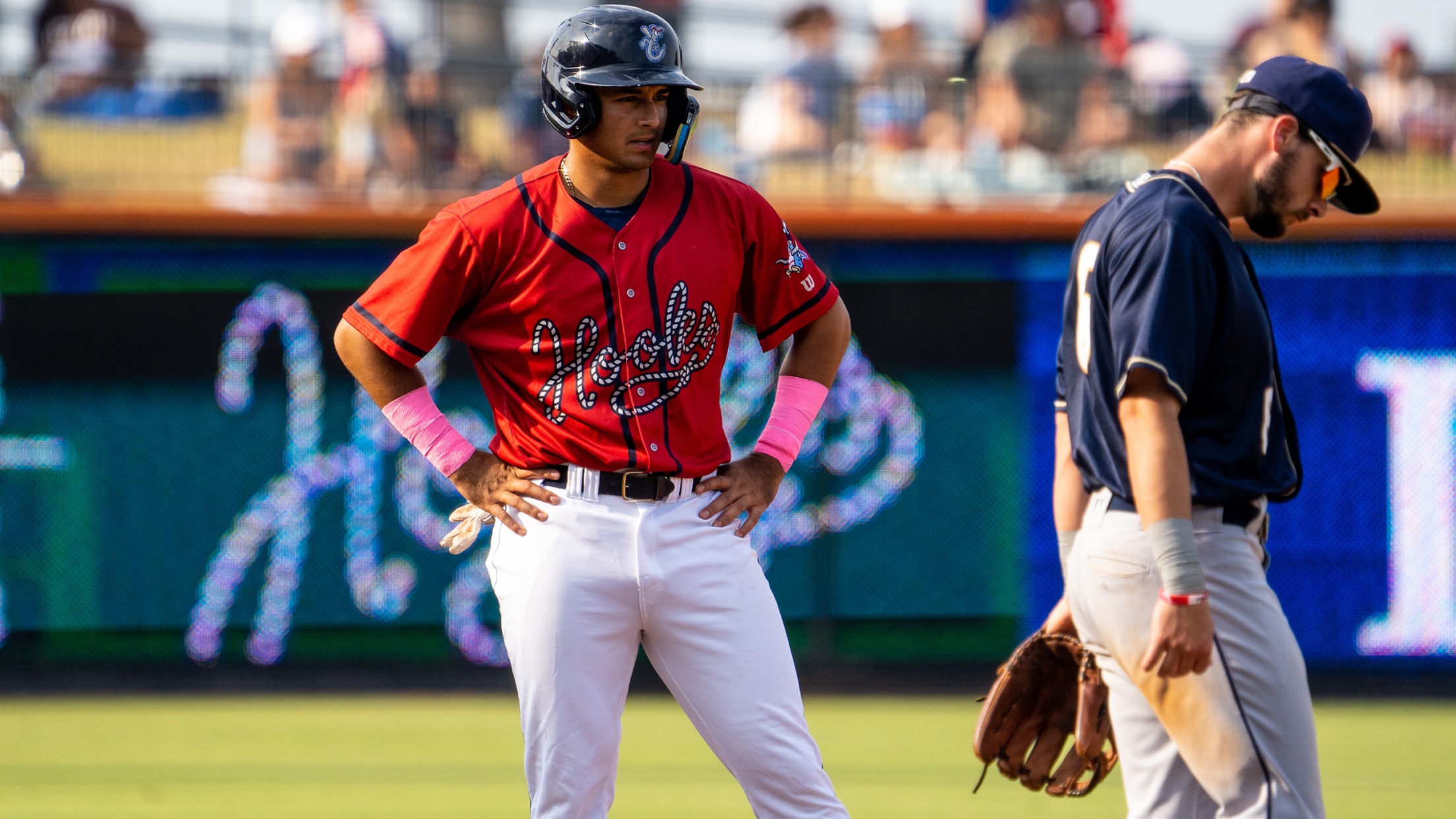 SPRINGDALE, AR – Corpus Christi posted 16 hits and 16 walks in its largest win of the year Sunday afternoon, beating Northwest Arkansas, 17-4, for a series triumph at Arvest Ballpark. The Hooks, who have won seven of their last 11, established new season-highs for runs and free passes while
Hooks Rally for Third Win of Series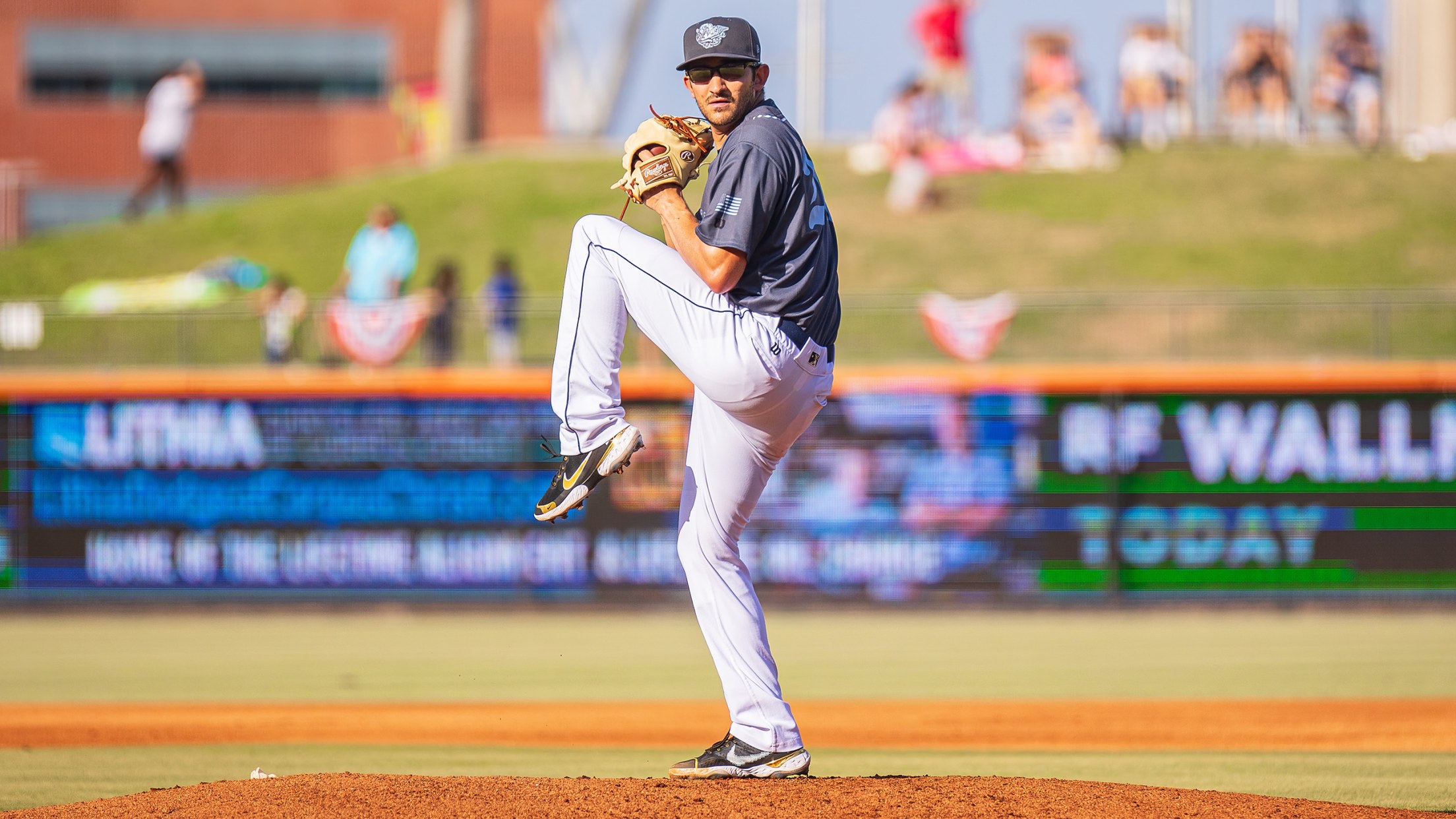 SPRINGDALE, AR – The Hooks plated a pair in both the seventh and eighth innings Friday night to swipe a 5-4 victory from the Naturals before 5,659 fans at Arvest Ballpark. With a 3-1 lead in the series, Corpus Christi has won six of its last nine games. Northwest Arkansas
SPRINGDALE – The Hooks employed 11 hits and excellent relief work to push past Northwest Arkansas, 8-7, in the series opener Tuesday night at Arvest Ballpark. Corpus Christi has won seven of its last 12 games. Luke Berryhill's first-inning double was the first of seven Hooks extra-base hits on the
Down by Seven, CC Rallies for Walk-Off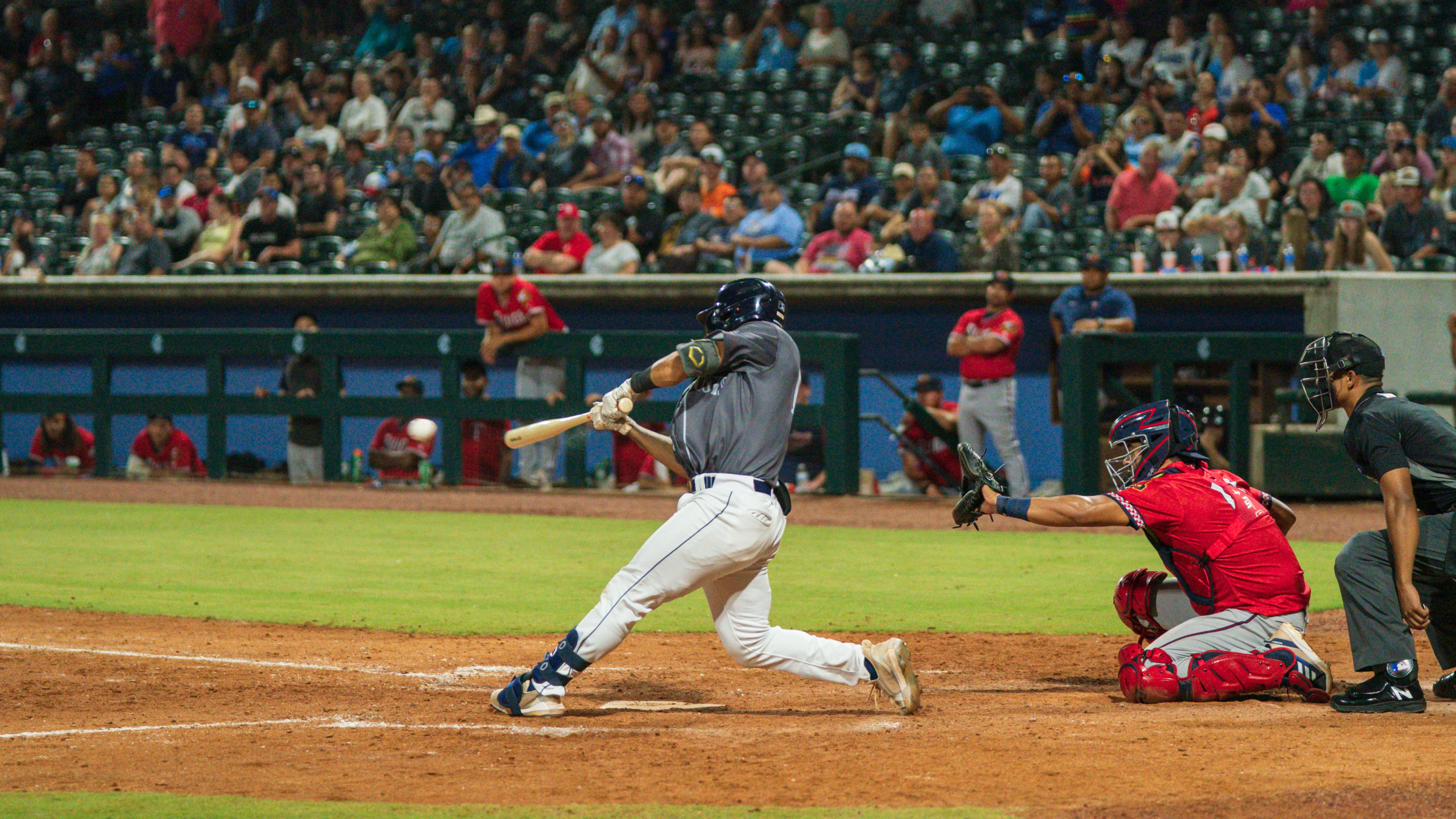 CORPUS CHRISTI - The Blue Ghosts fought back from an 11-4 fourth-inning deficit to beat Wichita, 14-13, before 5,856 fans Saturday night at Whataburger Field. Corpus Christi has won three of the first five in the six-game set, snapping the Wind Surge's run of six consecutive winning series. The Hooks,
Two-Out Hitting Sends Surge to Win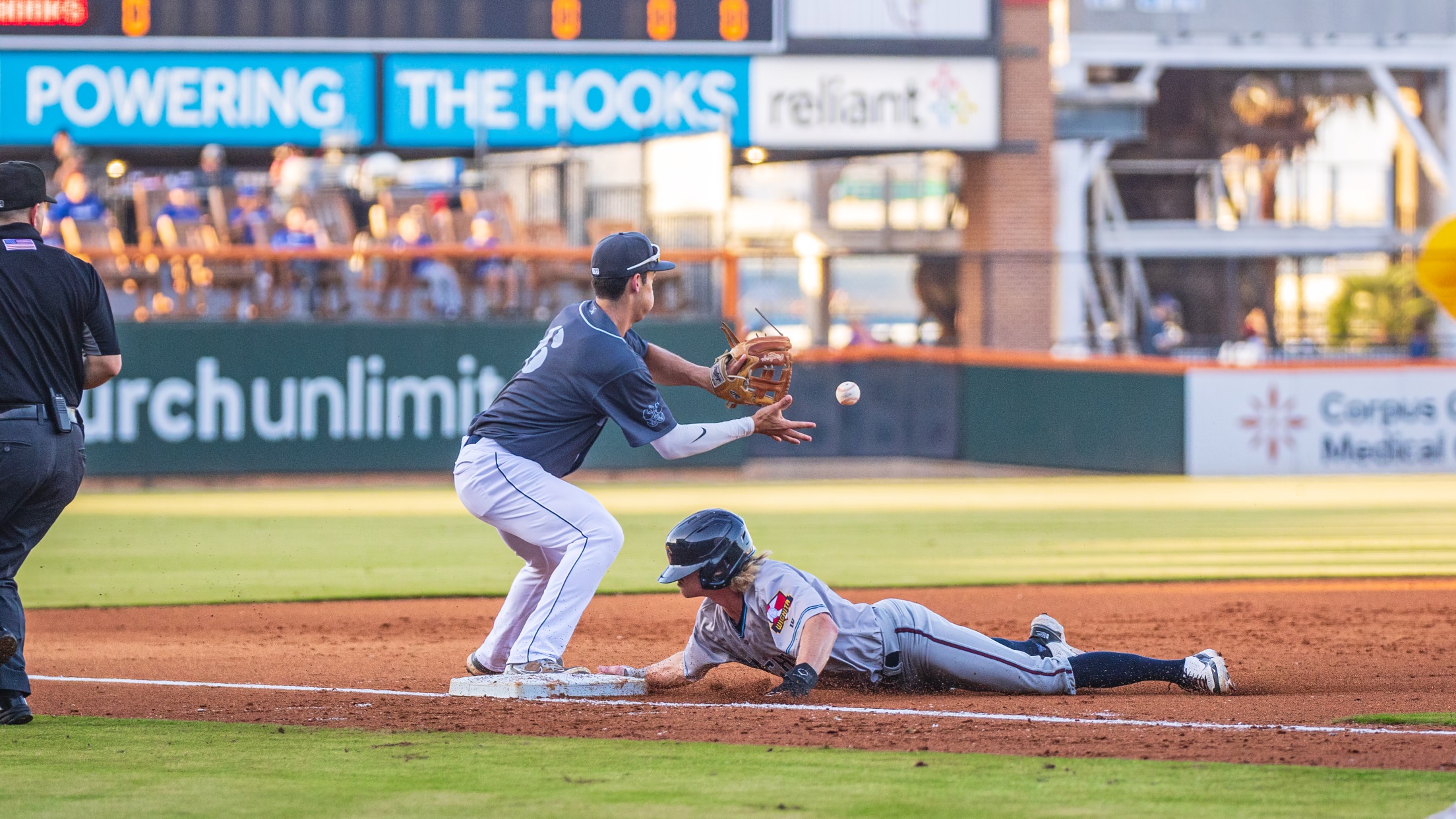 CORPUS CHRISTI - The Wind Surge plated six two-out runs, edging Corpus Christi, 8-6, before 4,130 fans Friday night at Whataburger Field. Wichita posted a pair of markers in both the first and second against Jaime Melendez, sending seven men to bat in each rally. Matt Wallner, who has eight
Wind Surge Cruises to Series Opening Win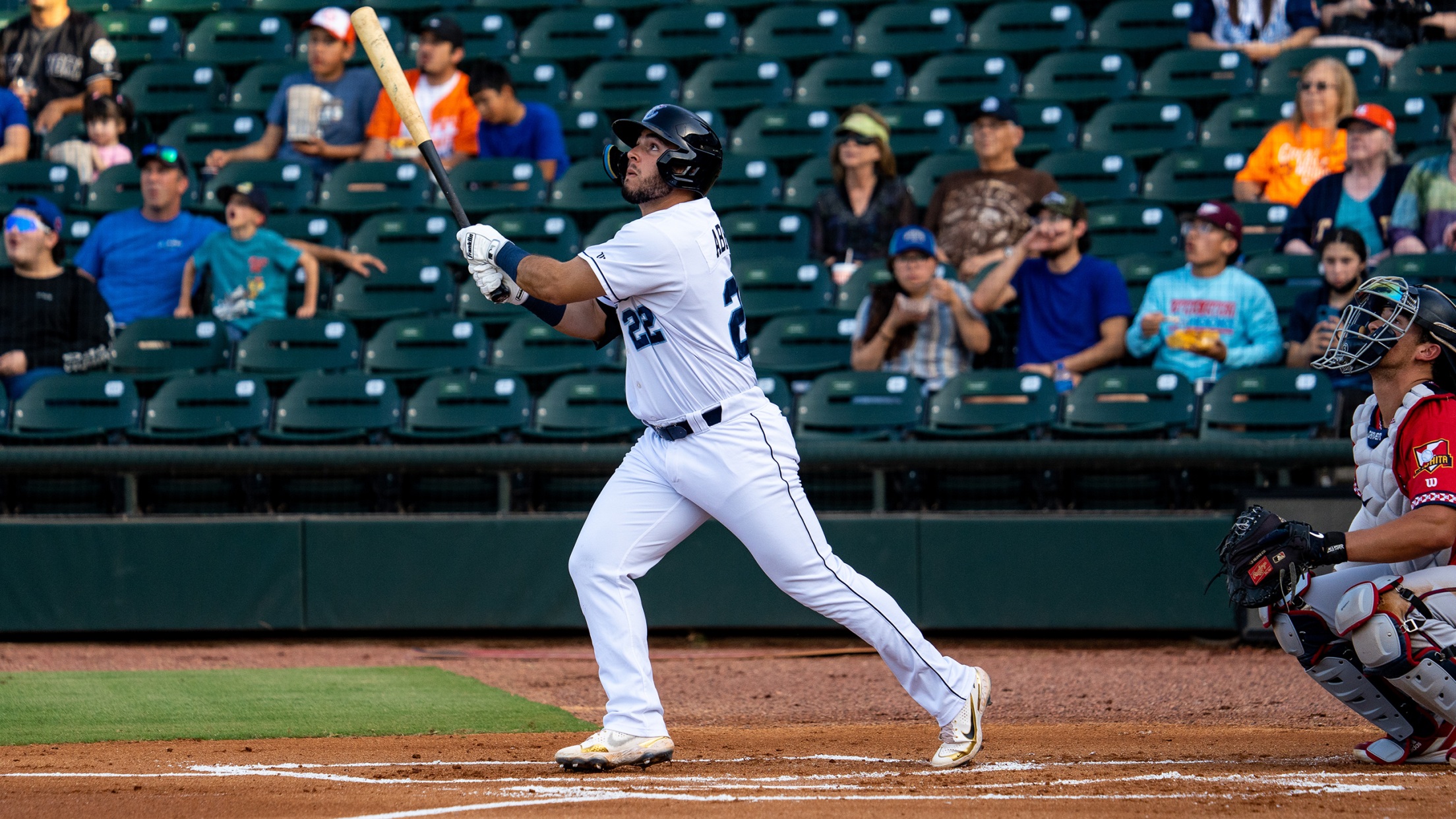 CORPUS CHRISTI - Wichita scored in all but three frames while taking an 8-3 victory over the Hooks Tuesday night at Whataburger Field in the inaugural meeting between the two teams. The Wind Surge turned four Misael Tamarez walks into runs en route to a 5-1 lead after three. Leobaldo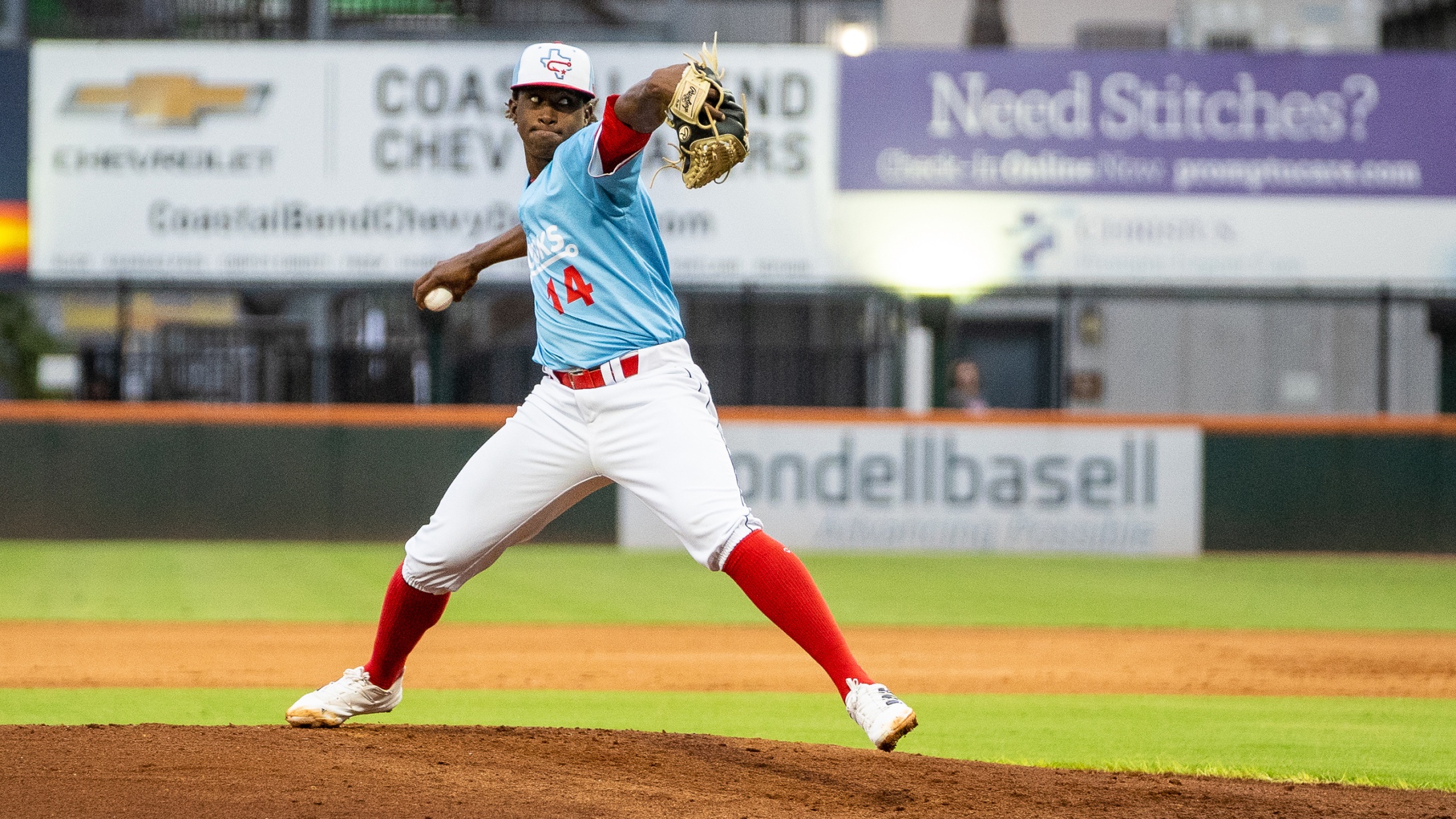 FRISCO - A sterling start by Misael Tamarez and home runs from Shay Whitcomb, Wilyer Abreu, and Justin Dirden helped the Hooks to a 7-5 triumph over the RoughRiders Wednesday night at Riders Field. The effort snapped a five-game drought for Corpus Christi. Whitcomb's 428-foot drive to center field kickstarted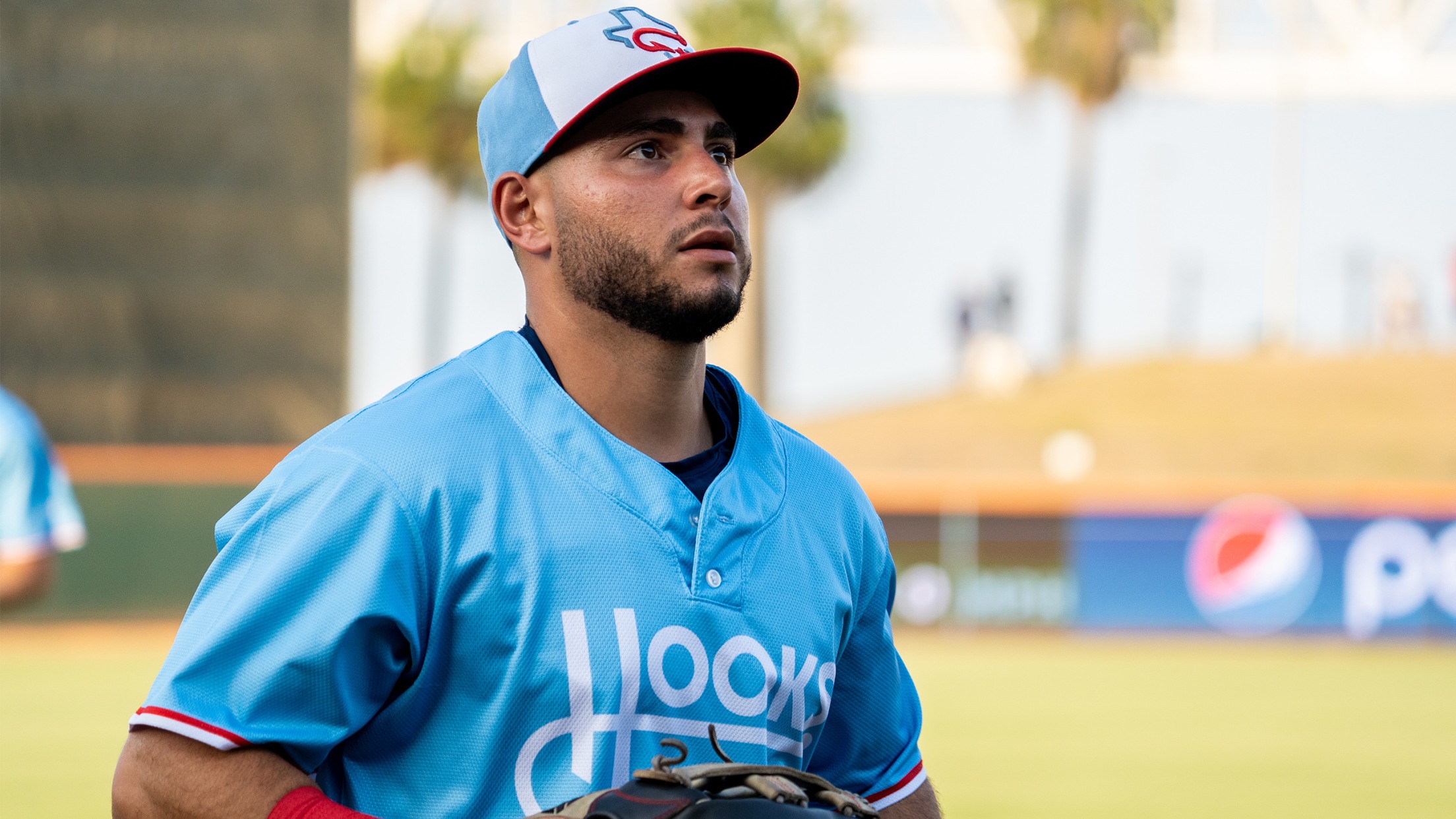 MIDLAND - The RockHounds sent 11 men to bat in a seven-run fourth inning Saturday night, fueling a 9-6 victory over Corpus Christi before 5,952 fans at Momentum Bank Ballpark. Midland has scored nine runs or more in six of its last seven games. The Hounds struck first Saturday thanks
Opportunistic Hounds Rally to Claim Opener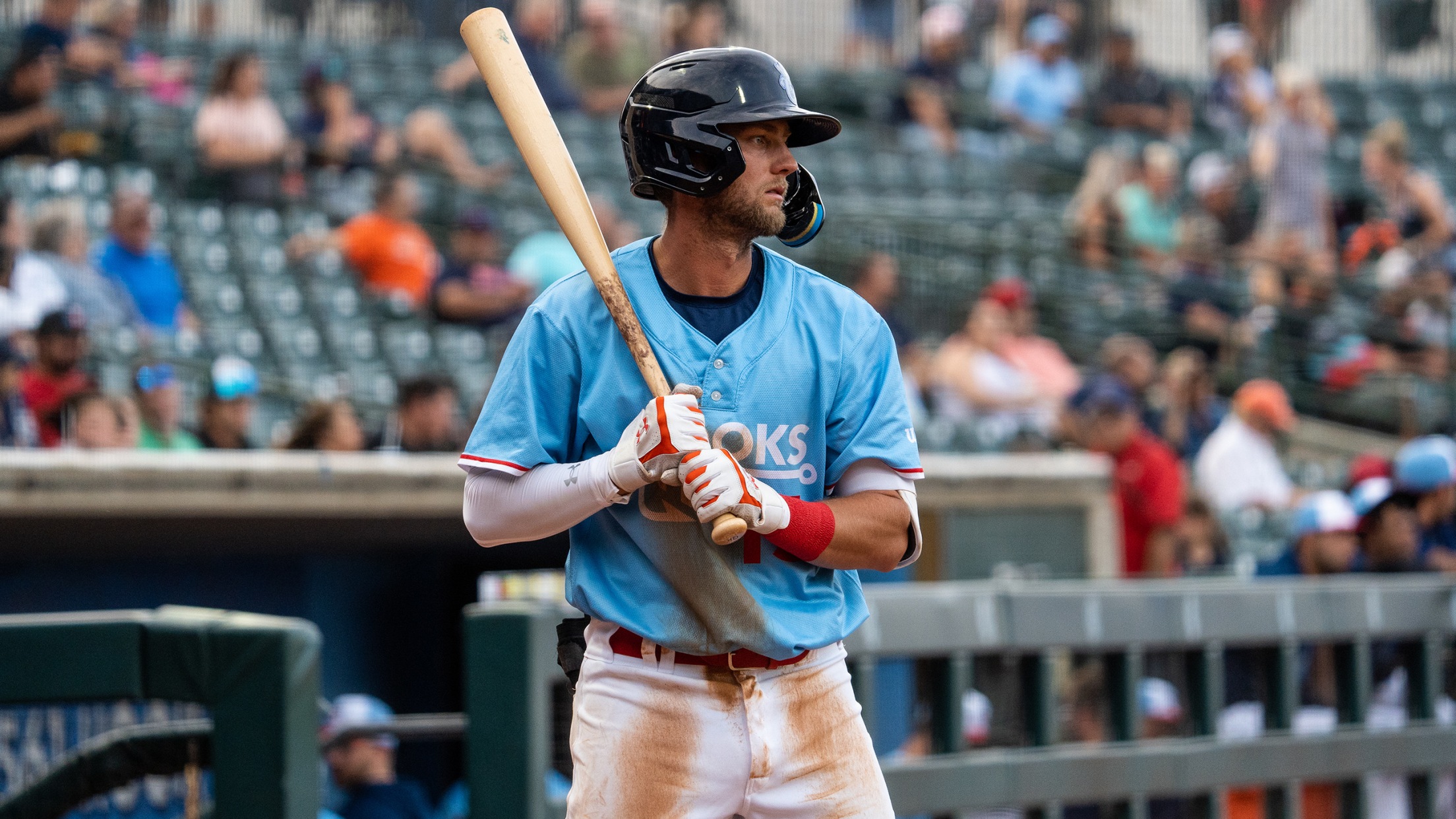 MIDLAND – The RockHounds notched six two-out runs over their final three turns at-bat to knock off the Hooks, 9-4, in Tuesday night's blustery series opener at Momentum Bank Ballpark. Corpus Christi (11-17) carried a 3-2 lead into the sixth inning thanks in part to a resilient start by Julio
Hollis Slam Secures SA Win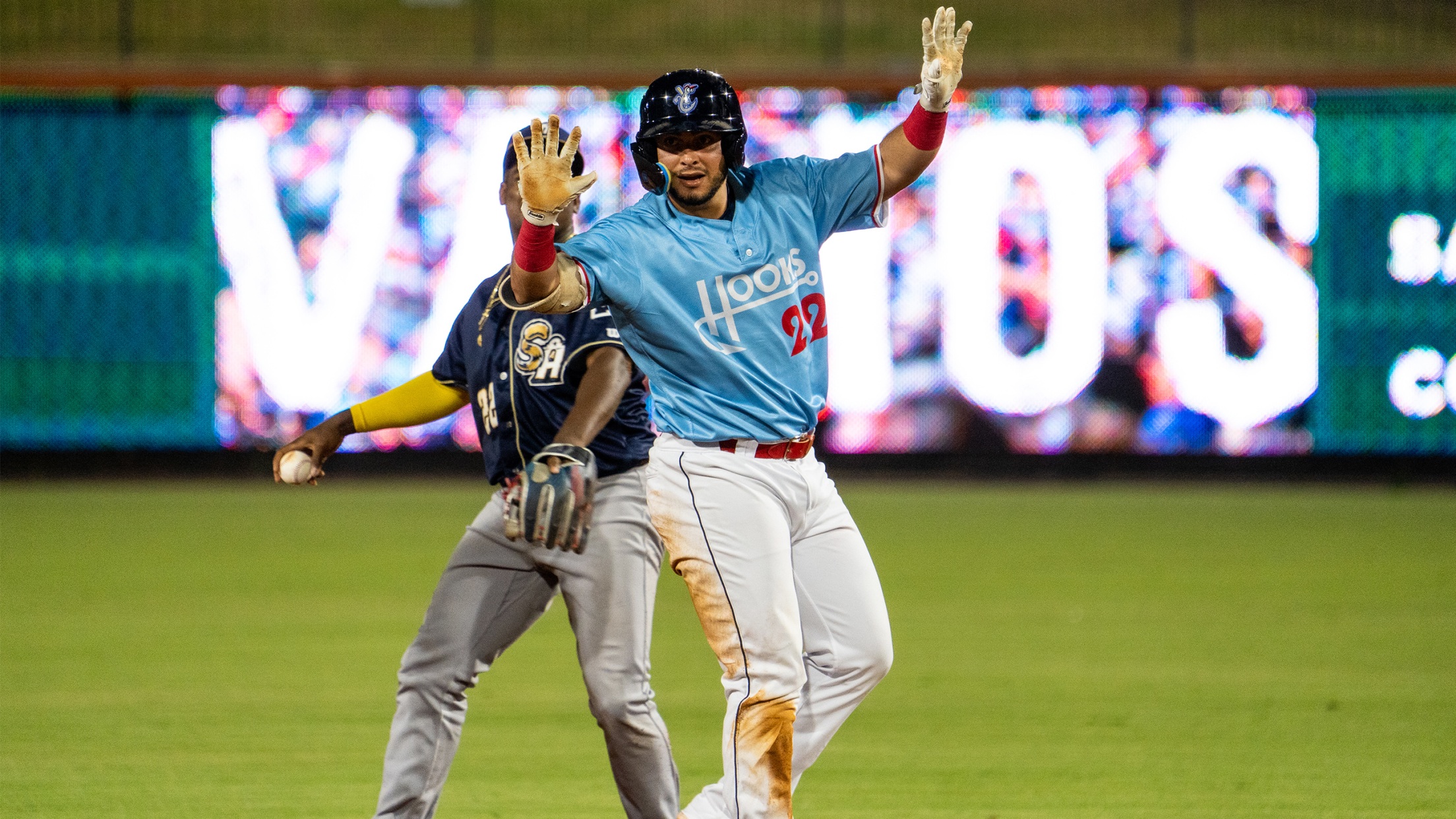 CORPUS CHRISTI – Facing position player Jose Alvarez, Connor Hollis belted a grand slam in the ninth inning Thursday night, lifting the Missions to their third consecutive victory, an 11-8 decision over the Hooks at Whataburger Field. With the Corpus Christi right-hander Cody Deason scratched prior to game time, Joe