Loons First to 60 Wins in MWL with Dramatic 11-Inning Comeback
Great Lakes hits back-to-back home runs in the top of the ninth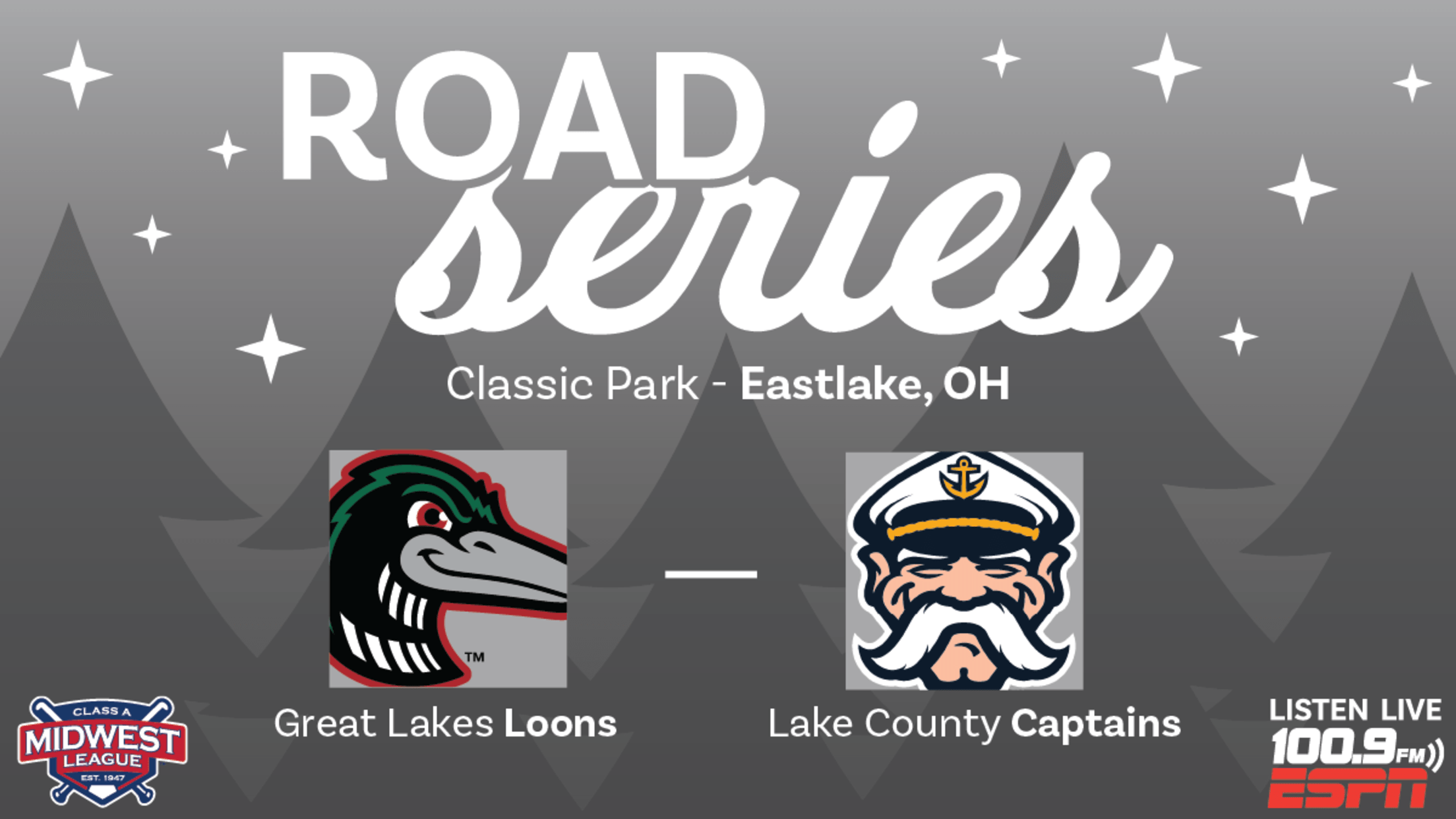 In the top of the ninth inning Thursday at Classic Park in Eastlake, Ohio, the Great Lakes Loons found themselves down to their final strike, trailing by three, with the tying run in the on-deck circle. Jose Ramos launched a two-run homer, bringing Great Lakes within a run of the
Back-To-Back Homers Drive Loons to Third Straight Win
Vargas homers twice; Ramos two-run shot puts Loons ahead for good
MIDLAND, Mich. – When the Great Lakes Loons came to bat in the sixth inning Friday at Dow Diamond, they trailed the Lansing Lugnuts for the first time all night. They didn't trail for long. A two-run homer from Jose Ramos put the Loons in front, then Imanol Vargas hit
Whitecaps Pitchers Outduel Loons
Great Lakes scores a run in ninth inning, but strands tying run on second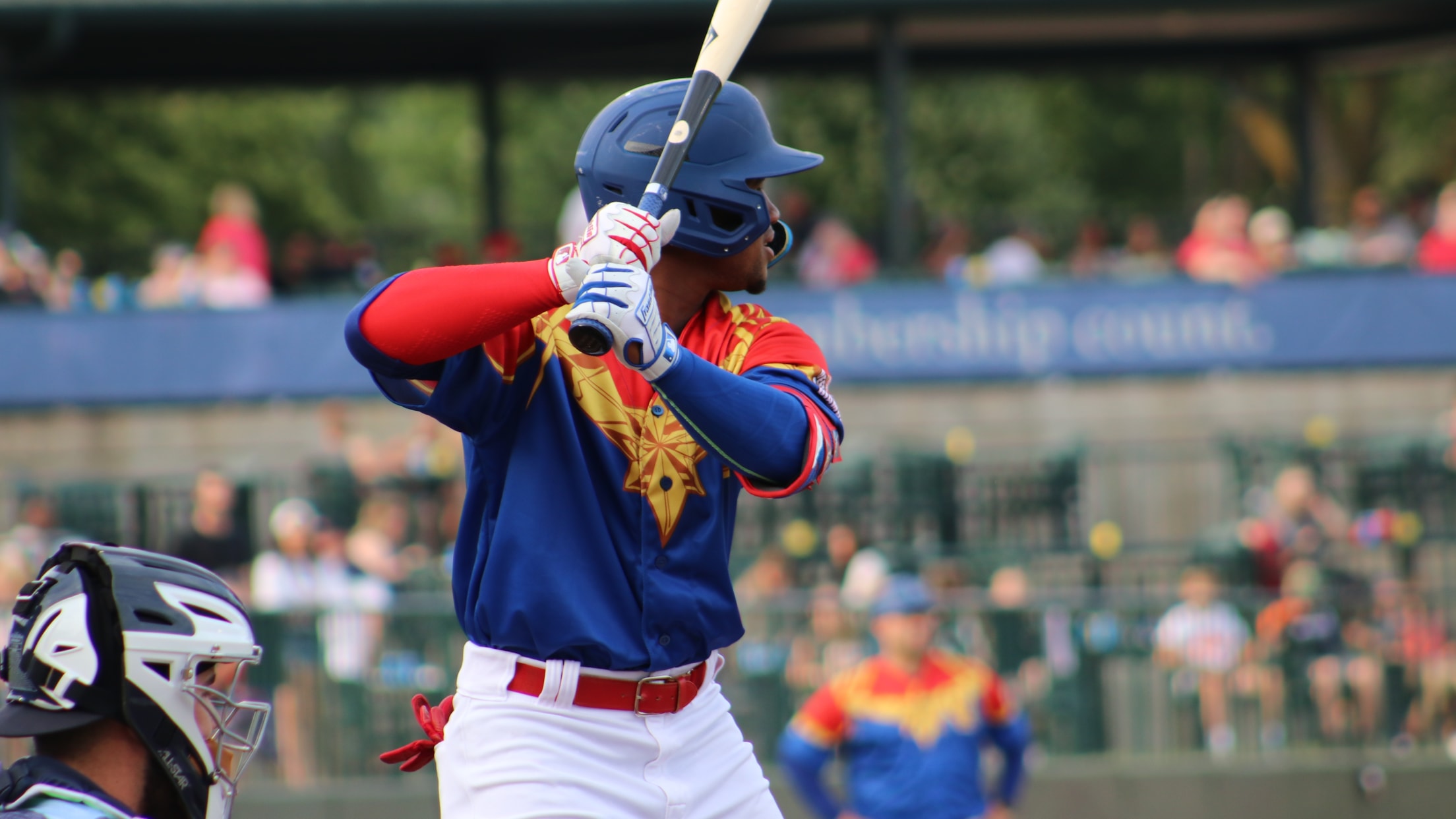 MIDLAND, Mich. – On Friday night at Dow Diamond, the Great Lakes Loons scored 12 runs on 10 hits against the West Michigan Whitecaps. On Saturday night, the two teams combined for five runs and nine hits. The pitchers' duel went the way of the visitors as West Michigan comes
Great Lakes and Quad Cities Swap Shutouts in Doubleheader
Ramos hits third home run of series; Loons almost no-hit in game two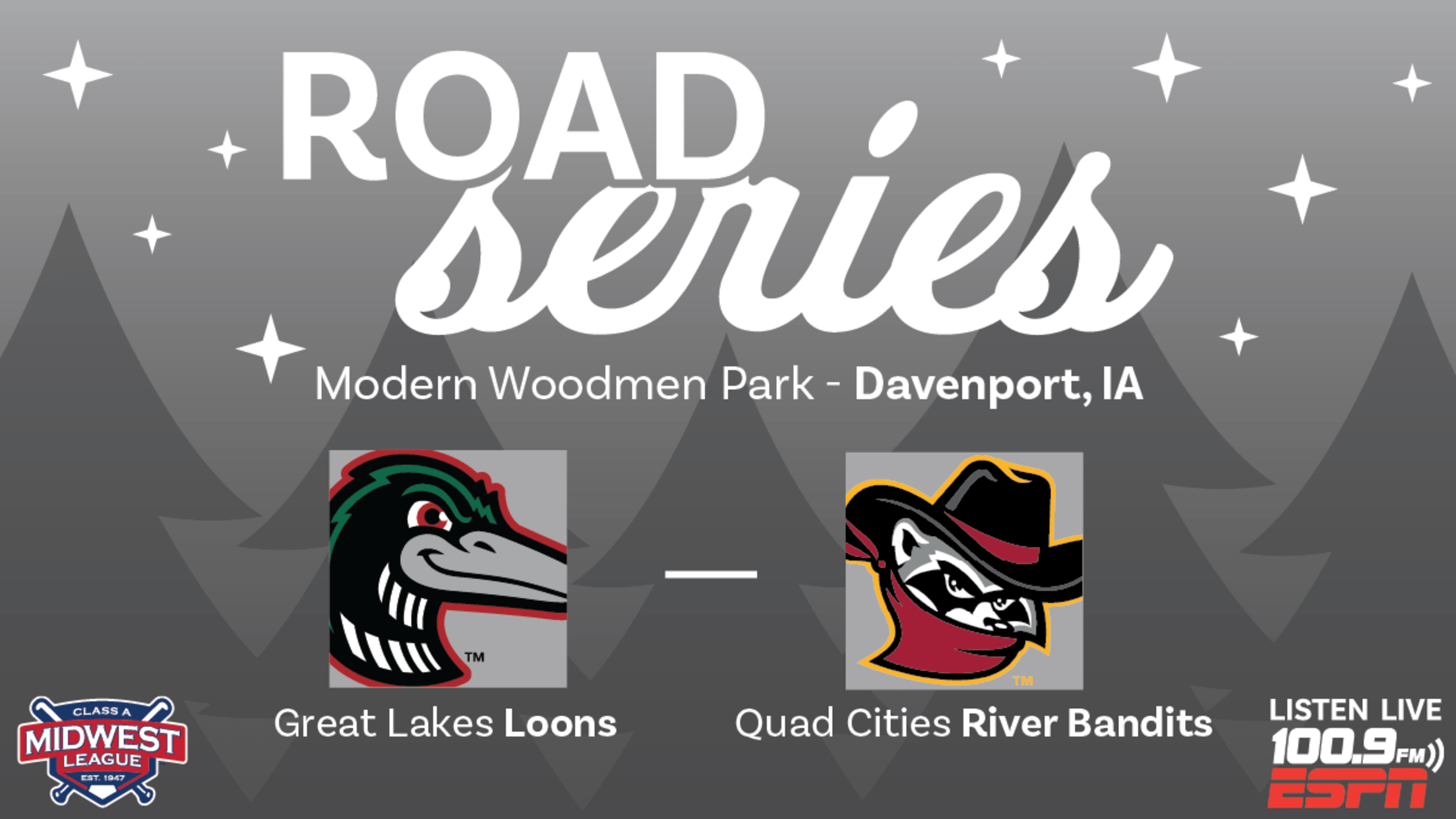 The Great Lakes Loons and the Quad Cities River Bandits played 14 innings of baseball Saturday at Modern Woodmen Park in Davenport, Iowa. The game on Friday night was postponed due to wet grounds, so two were played Saturday starting at 6:00 p.m. EST. The Loons (52-33) took game one
Great Lakes and Quad Cities Rained Out Friday Night
Doubleheader between Loons and River Bandits on Saturday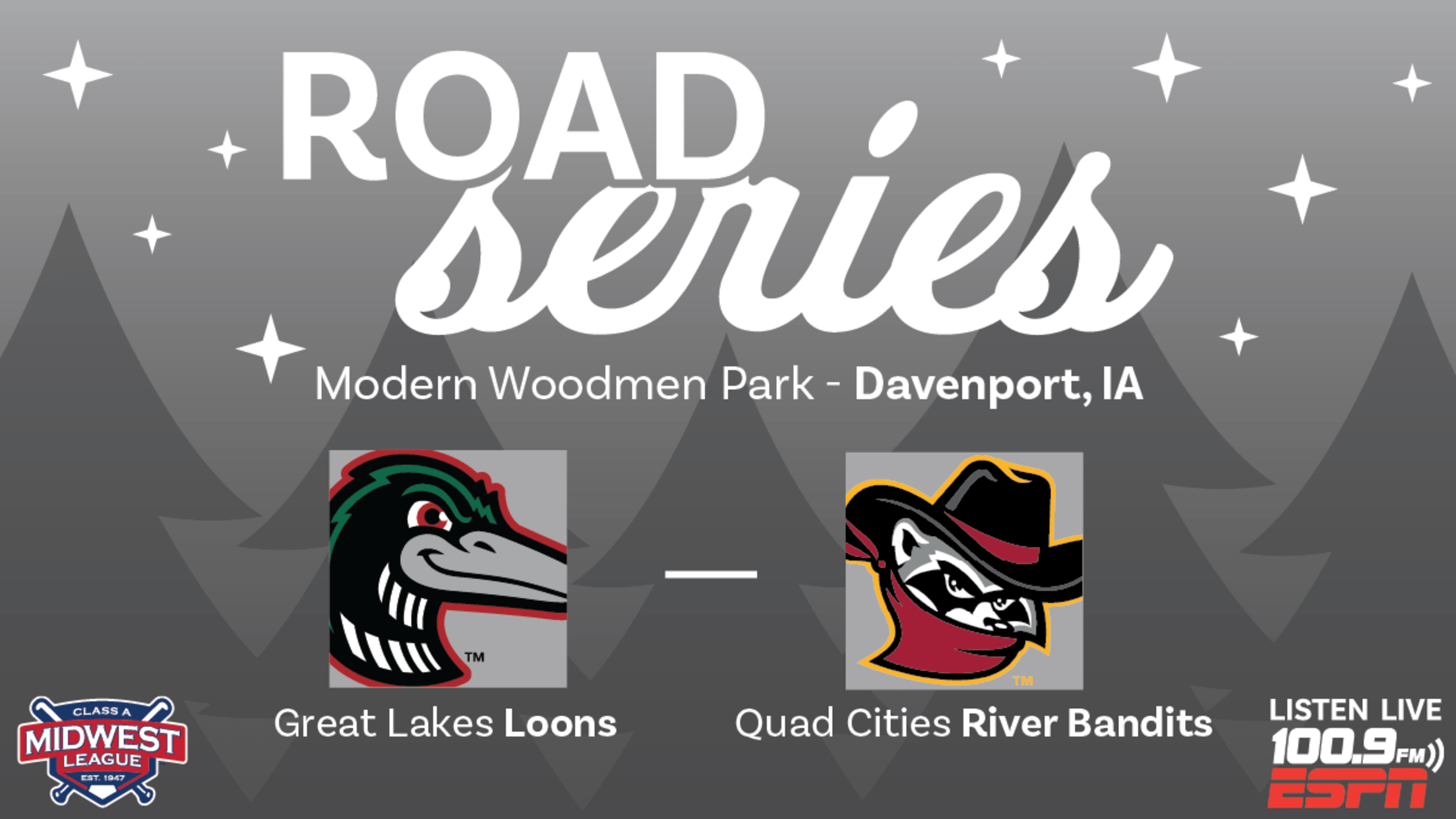 The Great Lakes Loons are on a three-game win streak and were not given the opportunity to extend that streak Friday night. The game between Great Lakes and the Quad Cities River Bandits was postponed due to wet grounds. It was originally scheduled for 7:30 p.m. EST at Modern Woodmen
Loons Pitching Carves Up Victory in Low Scoring Affair
Emmet Sheehan 10 strikeouts in five innings; Great Lakes scores two runs on 11 hits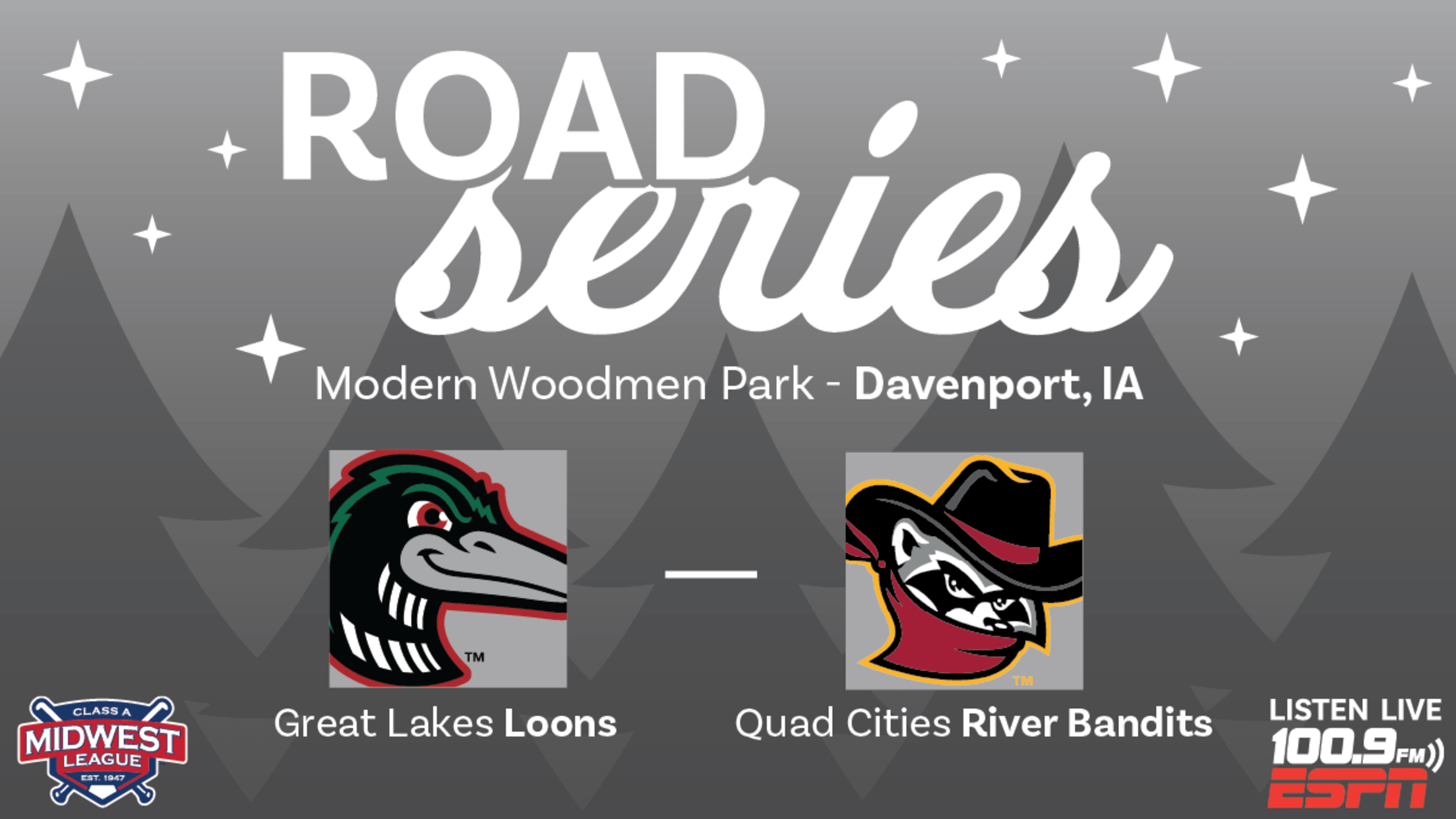 The Great Lakes Loons squeaked out a victory Thursday night in Davenport, Iowa as they won 2-1. It was their second straight one-run victory in as many games against the Quad Cities River Bandits at Modern Woodmen Park. Great Lakes (52-32) tallied 11 hits, but left 12 runners on base
Loons Offense Emerges Anew in Dominant Win Over Lansing
Loons register 14 hits over eight innings, all nine batters register at least one hit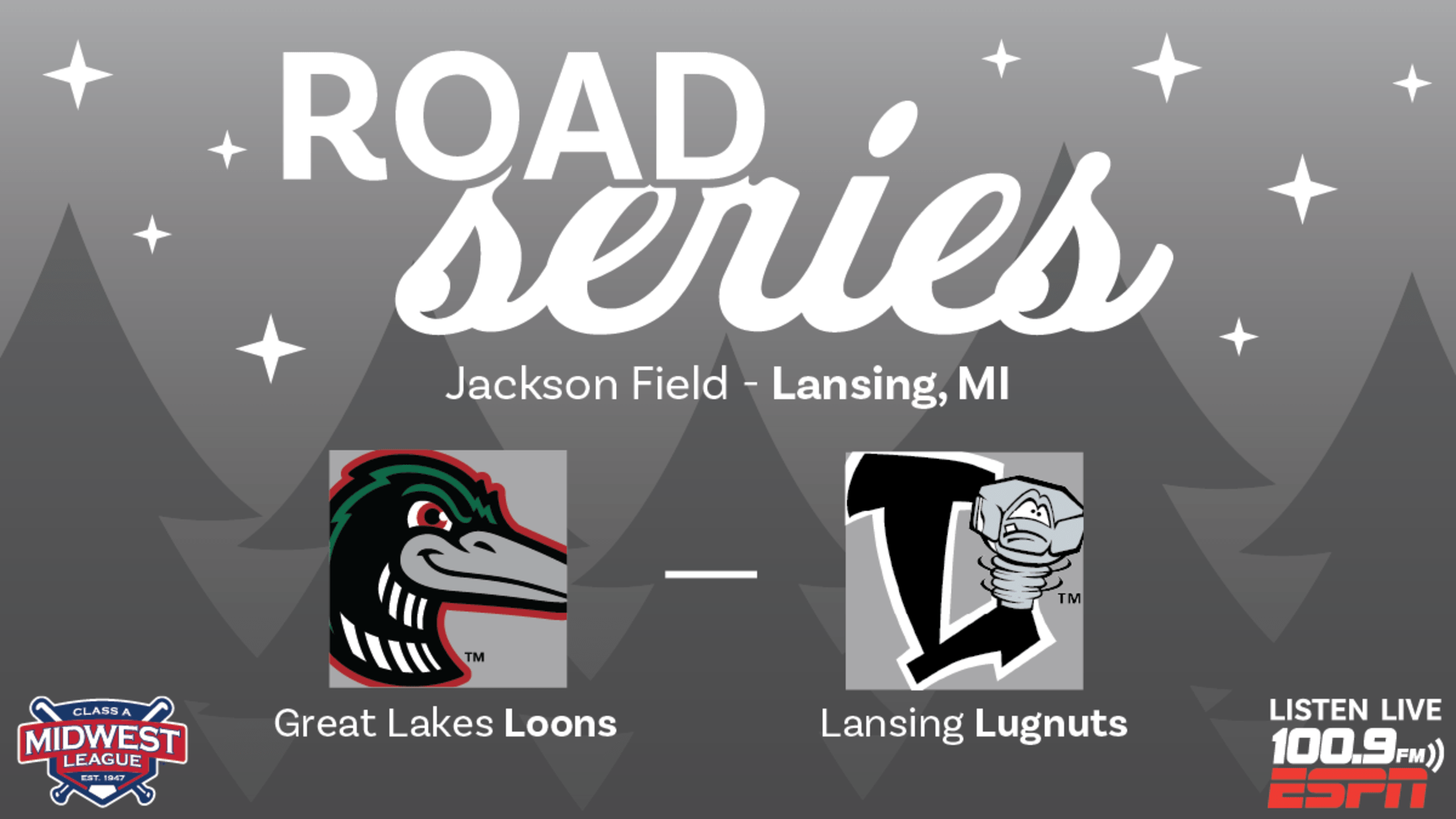 LANSING, Mich. – After registering just two hits Friday at Jackson Field, the Great Lakes Loons offense was looking for a rebound. With seven runs on 14 hits Saturday night, they got one. The Loons registered a hit in every inning but the first, and the pitching staff shut out
Four-Hit Shutout Spins Loons to Victory
DeLuca tallies three of four Great Lakes hits and game's lone RBI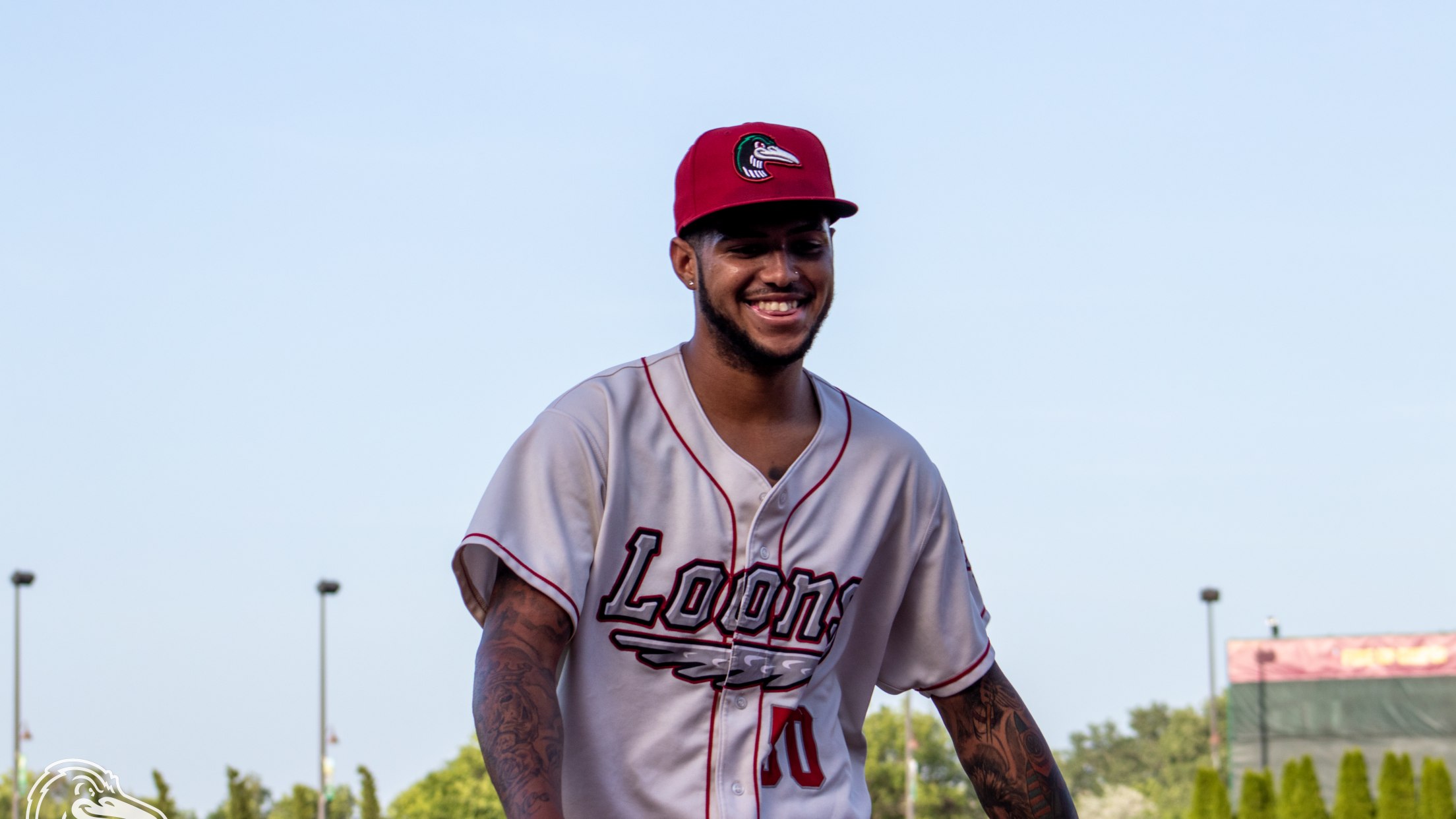 MIDLAND, Mich. – Minor League Baseball's hottest series is at Dow Diamond this week between the Great Lakes Loons and the Dayton Dragons. This set has everything. 24 total runs in a game Tuesday. Extra-inning pitchers' duel Wednesday. Dayton comeback win Thursday. Loons comeback win Friday. On Saturday, the Loons
Loons Tie Franchise Record for Runs in Beatdown of Dayton
Nine-run eighth inning doubles Loons' score; sets new season-high for inning scoring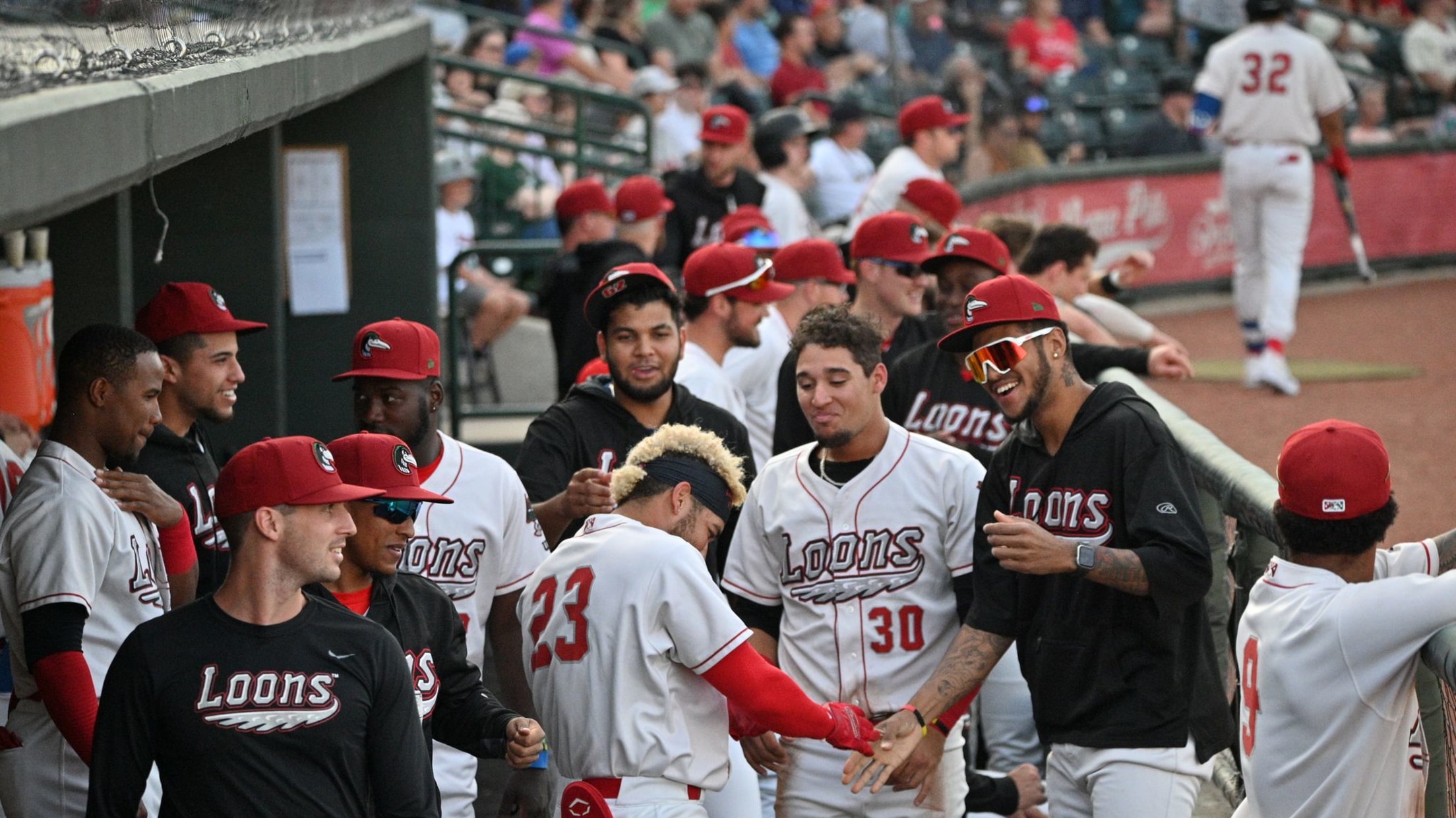 MIDLAND, Mich. – Entering the bottom of the eighth inning Tuesday at Dow Diamond, the Great Lakes Loons had a 9-5 lead, but the Dragons had just scored a pair and proved that they were still in the contest. The Loons responded with – count 'em – nine runs in
Playoff Bound: Loons Come Back in Eighth Inning to Punch Their Ticket
Alcantara two-out, two-run single, plus Dayton loss, seals Loons' first-half title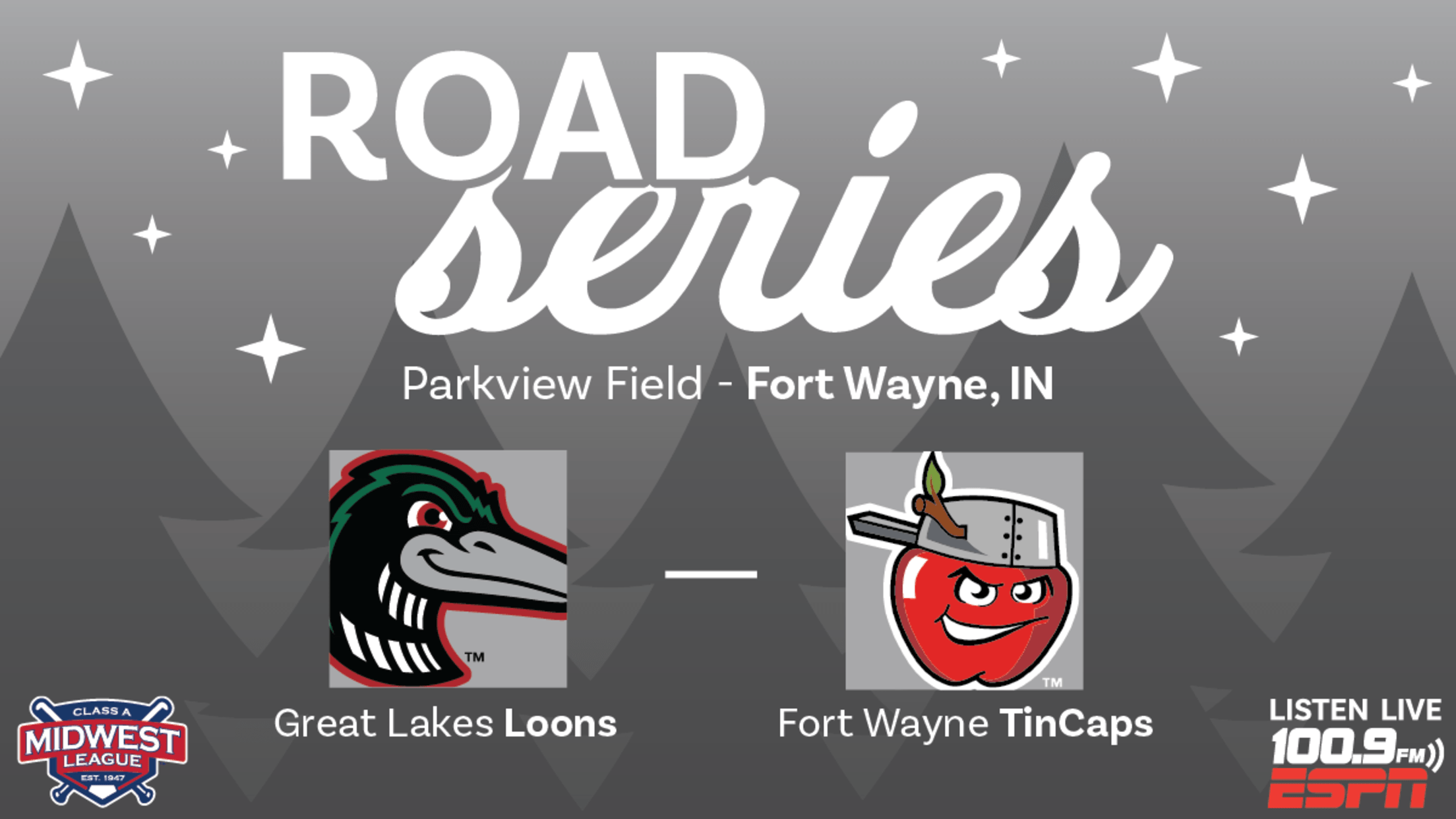 On Wednesday night at Parkview Field in Fort Wayne, Ind., the Great Lakes Loons trailed the Fort Wayne TinCaps at two separate points in the contest. The way the Loons are playing right now, that did not matter. In the eighth inning, Ismael Alcantara delivered a two-out, two-run single to
De Jesus Hits for Cycle; Loons Rewrite History Books in Win
Great Lakes has one of most prolific offensive nights in franchise history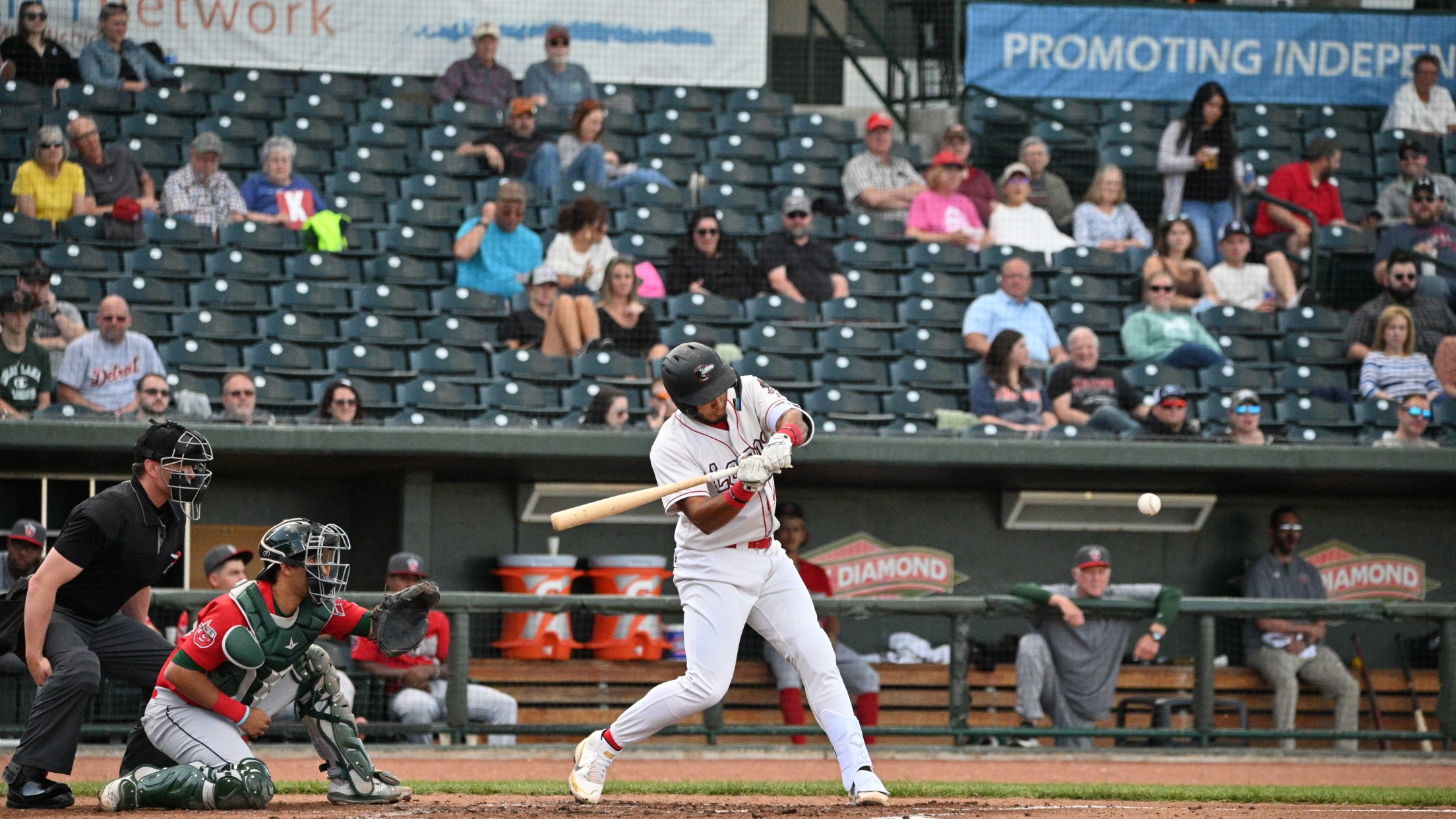 MIDLAND, Mich. – Nine doubles – a franchise record. 12 extra-base hits – tied for a franchise record. Season highs in countless other offensive statistics. And to top it all off, Alex De Jesus becomes just the second Great Lakes Loon to ever hit for the cycle. It's safe to
One-Hit Shutout Performance Propels Loons to Victory
Great Lakes gets some early offense and cruises to 5-0 win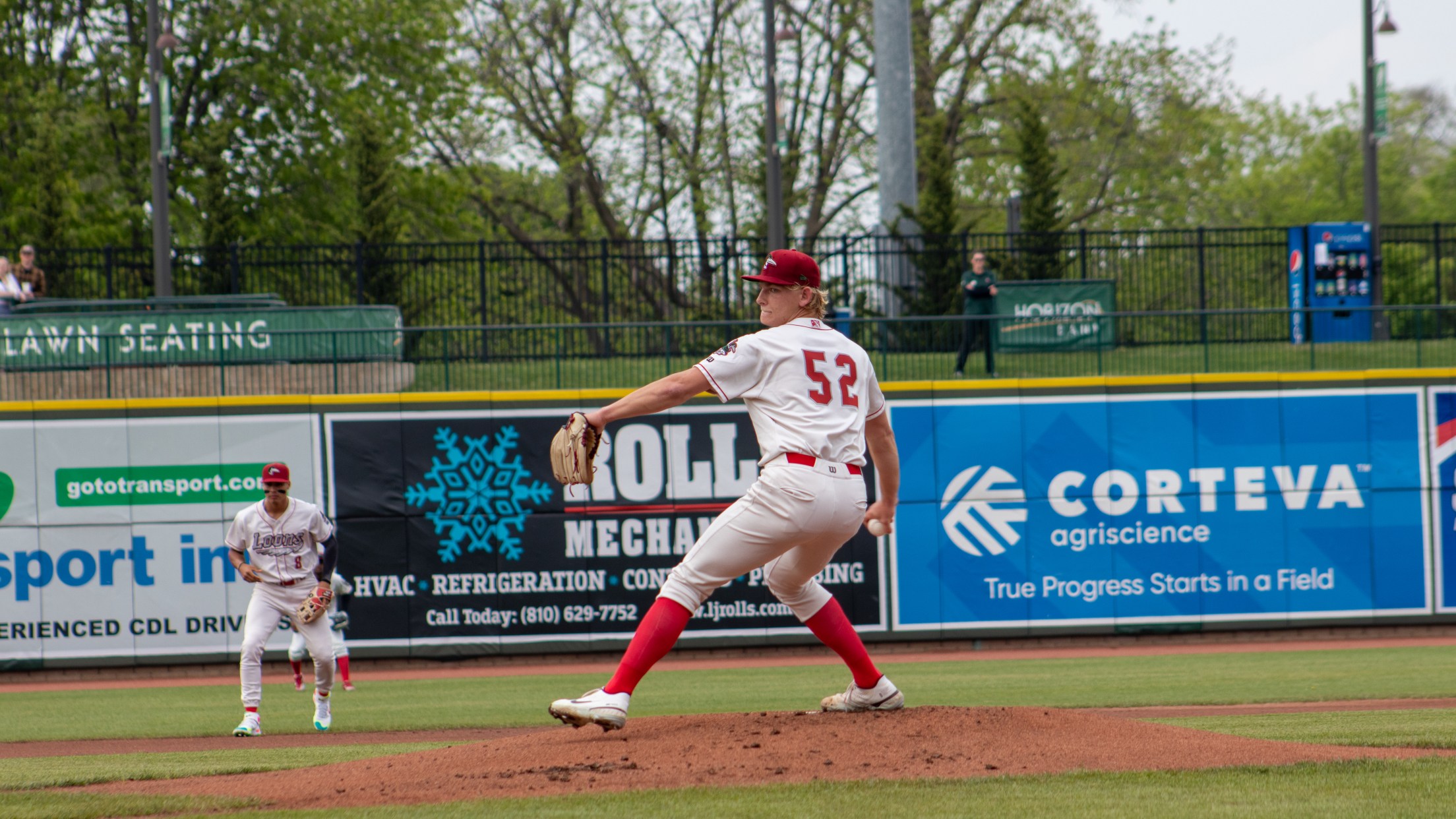 MIDLAND, Mich. – With one of the best pitching staffs in the Midwest League, the Great Lakes Loons have seen their fair share of stellar team pitching performances in the 2022 season. None better than Wednesday night at Dow Diamond. Five Loons pitchers combined to one-hit the Wisconsin Timber Rattlers
Loons Sweep Division-Leading Dragons in Dayton Doubleheader
Great Lakes earns pair of one-run victories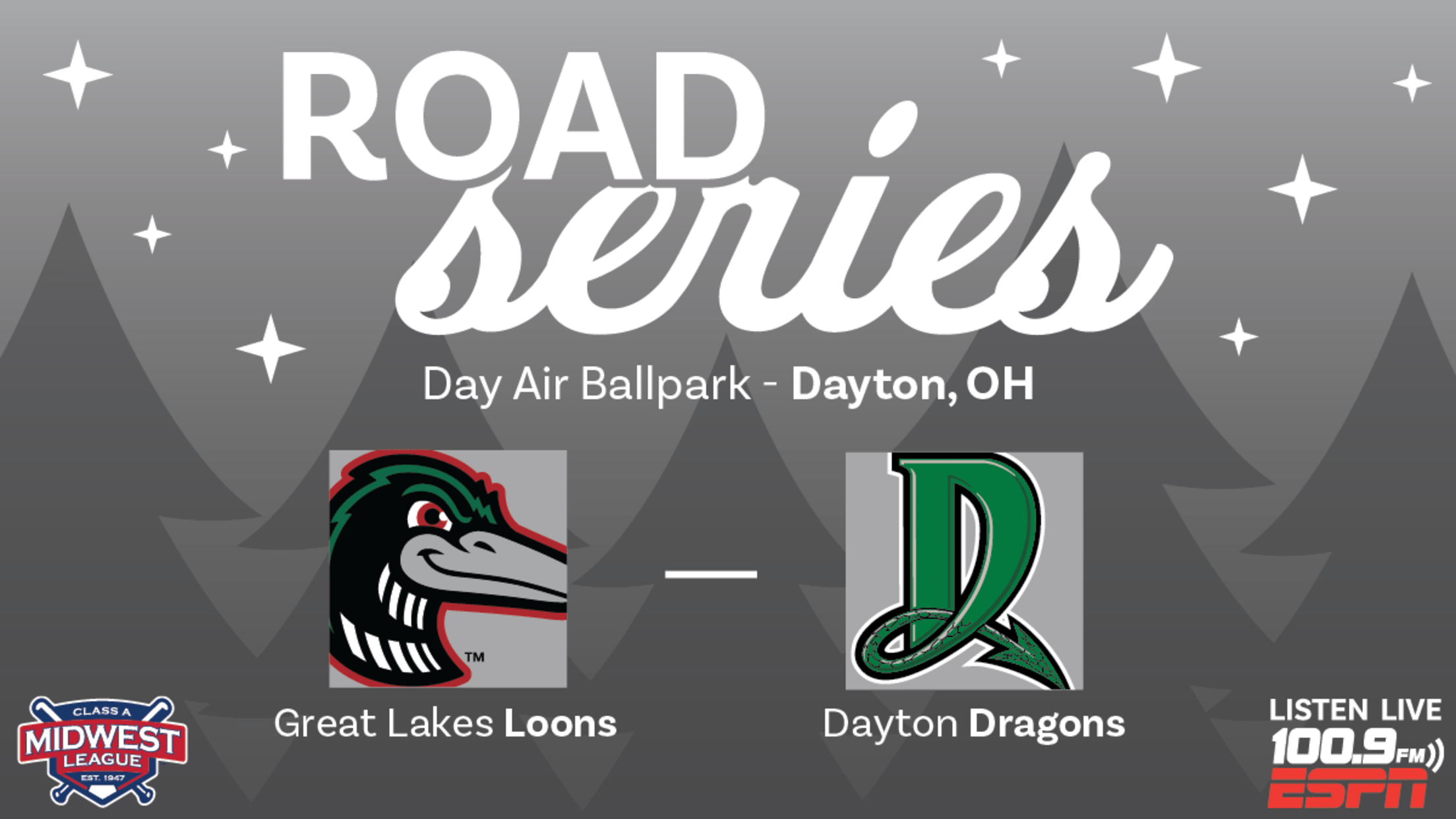 This season, the Dayton Dragons have proved they are a tough team to beat. Which makes it all the more impressive that the Great Lakes Loons were able to beat them twice in one day. The Loons took both games of a doubleheader at Day Air Ballpark in Dayton, Ohio,
Great Lakes and Dayton Rained Out Wednesday
Loons and Dragons set for doubleheader Thursday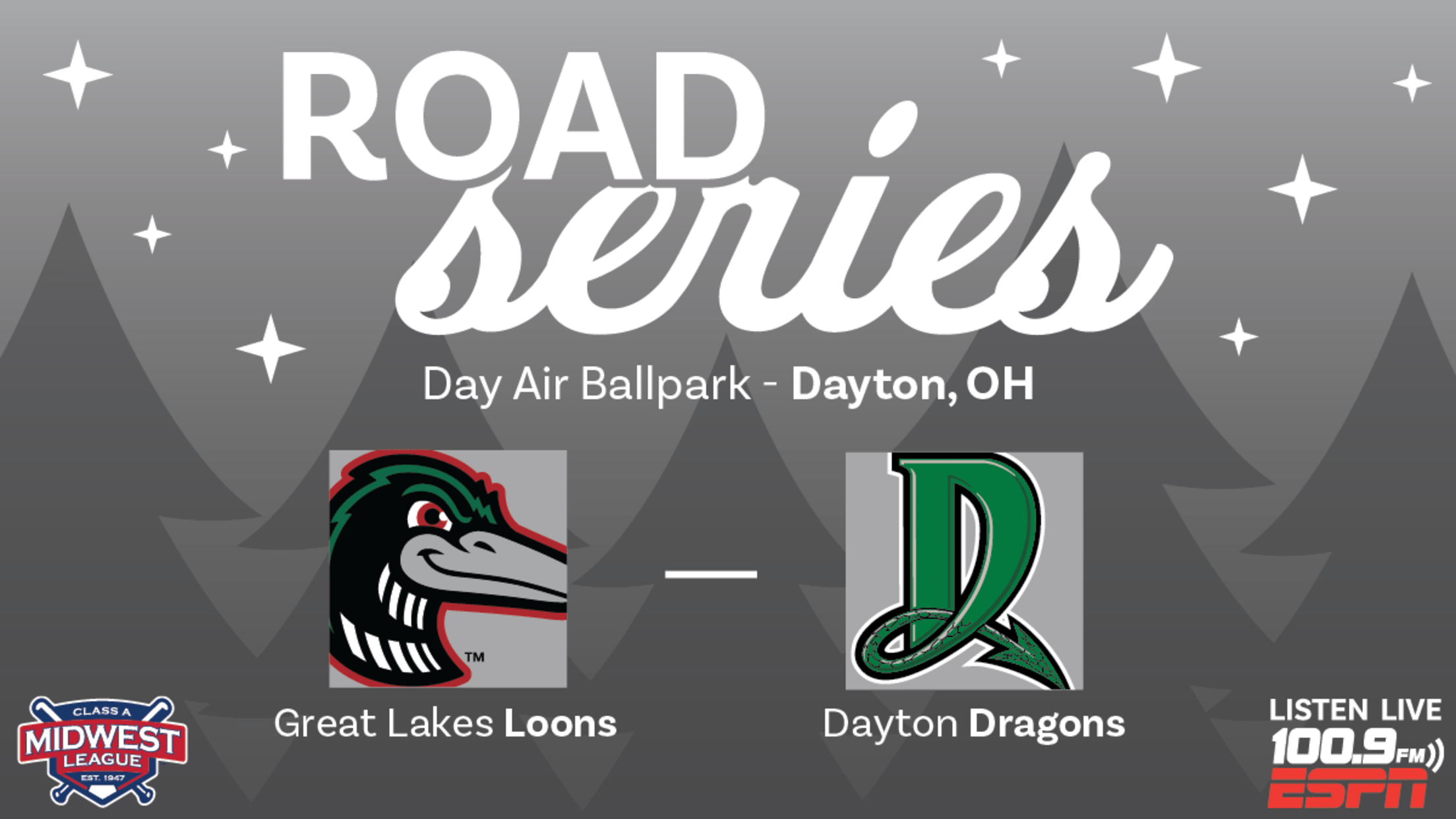 After a late comeback effort fell short Tuesday night, the Great Lakes Loons did not have a chance to keep momentum on their side in the second game of a six-game series. Wednesday's contest at Day Air Ballpark in Dayton, Ohio, originally scheduled for 7:05 p.m., has been postponed due
Four-Run First Flips Game in Loons' Favor on Parks and Rec Night
Great Lakes scores four runs on three hits in the first inning, first five batters reach base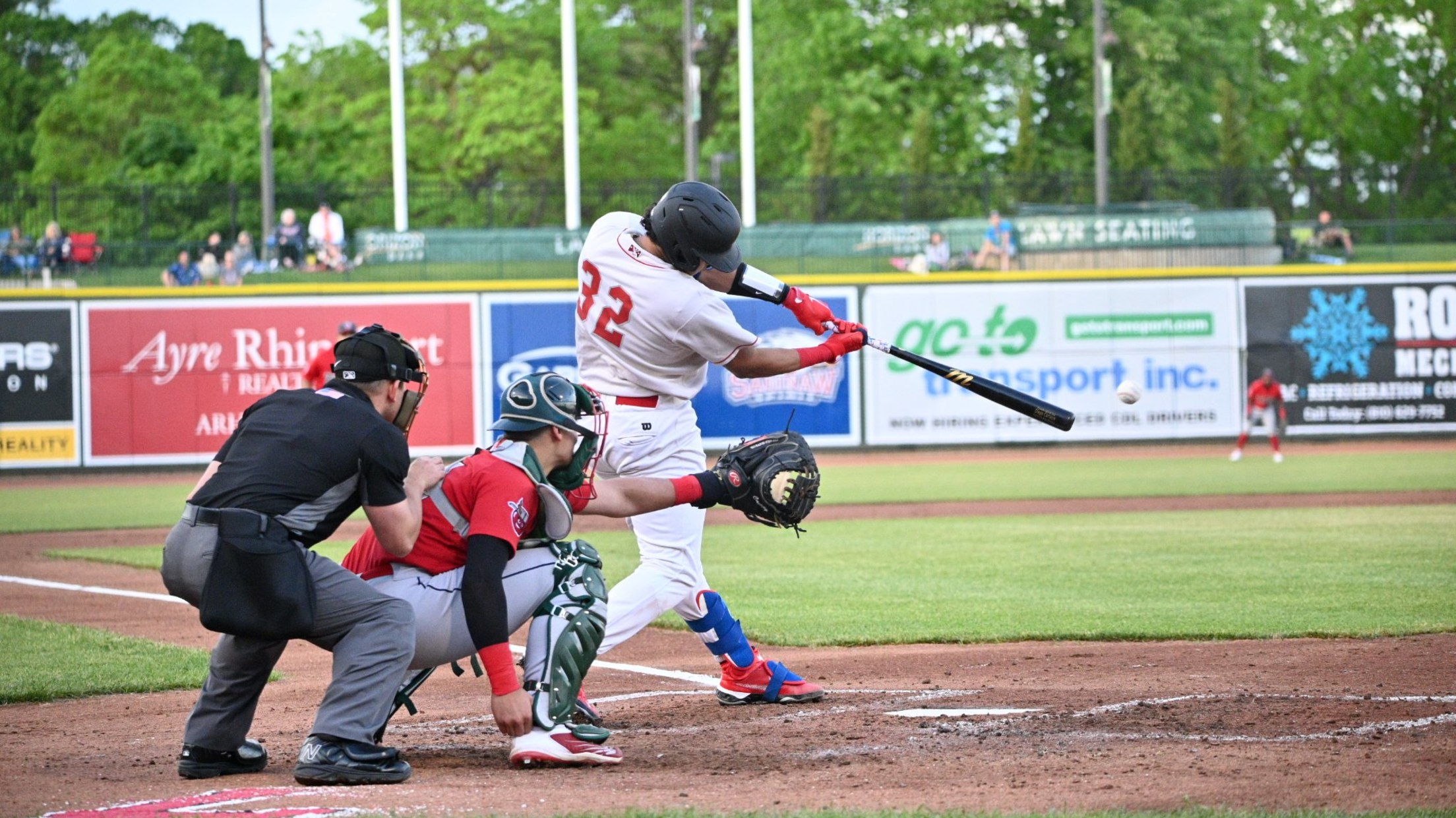 MIDLAND, Mich. – On Wednesday at Dow Diamond, the Great Lakes Loons fell behind the Fort Wayne TinCaps early, but took the lead for good in the bottom of the frame. On Thursday night, they did the same thing. This time, it was the first inning in which the Loons
South Bend Sprints Past Loons with Three Homers
Loons are shut out, muster just four hits; game played in less than two hours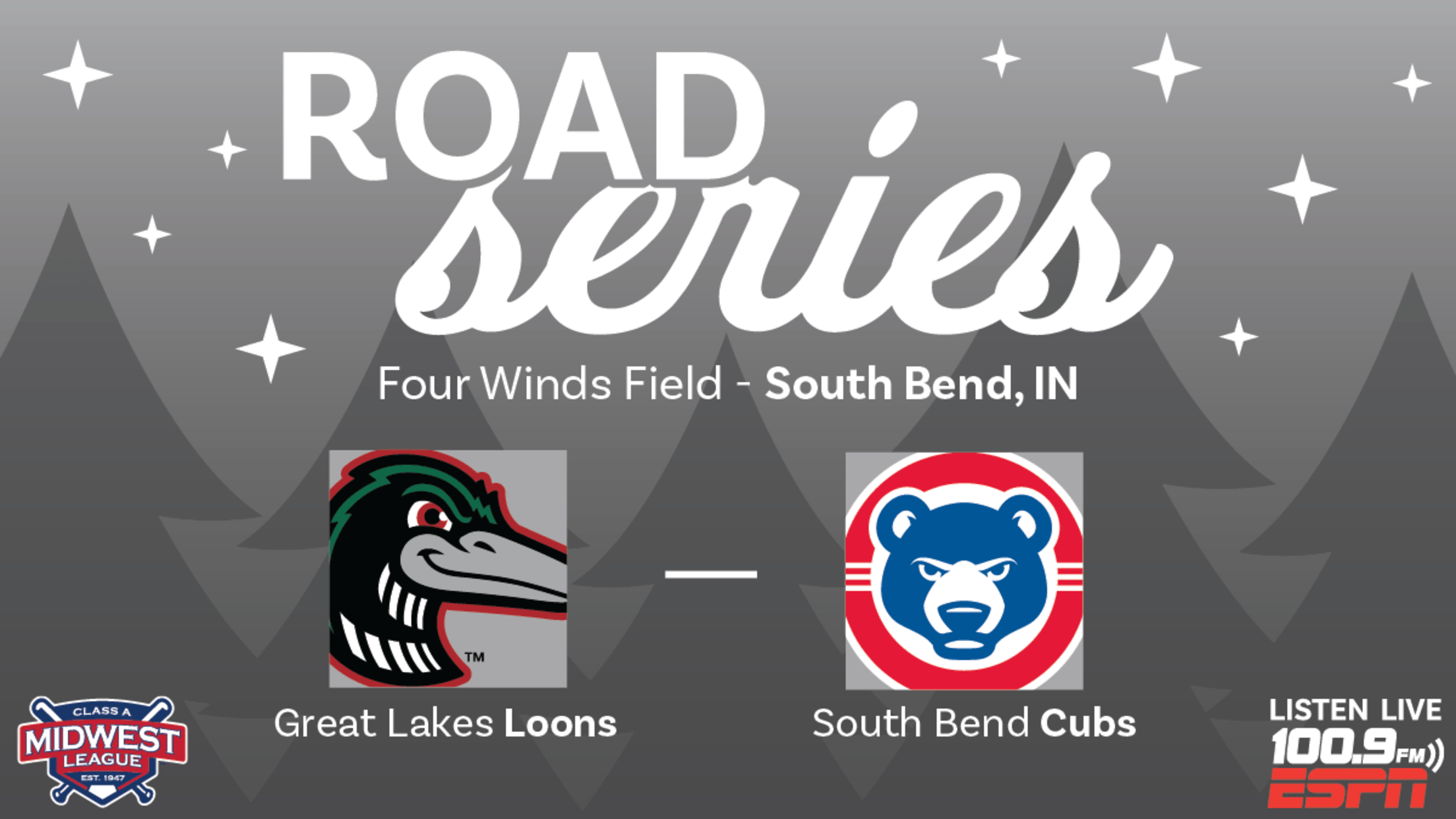 The Great Lakes Loons knew that they'd have a tall task ahead of them to tally much offense Thursday night in South Bend, Ind., with the South Bend Cubs starting a consensus top-15 prospect in the Cubs' system. Four hits and no runs certainly did not get the job done.
Late Lansing Offense Pushes Lugnuts Over Loons in Pitchers' Duel
Both starting pitchers toss five innings of one-run ball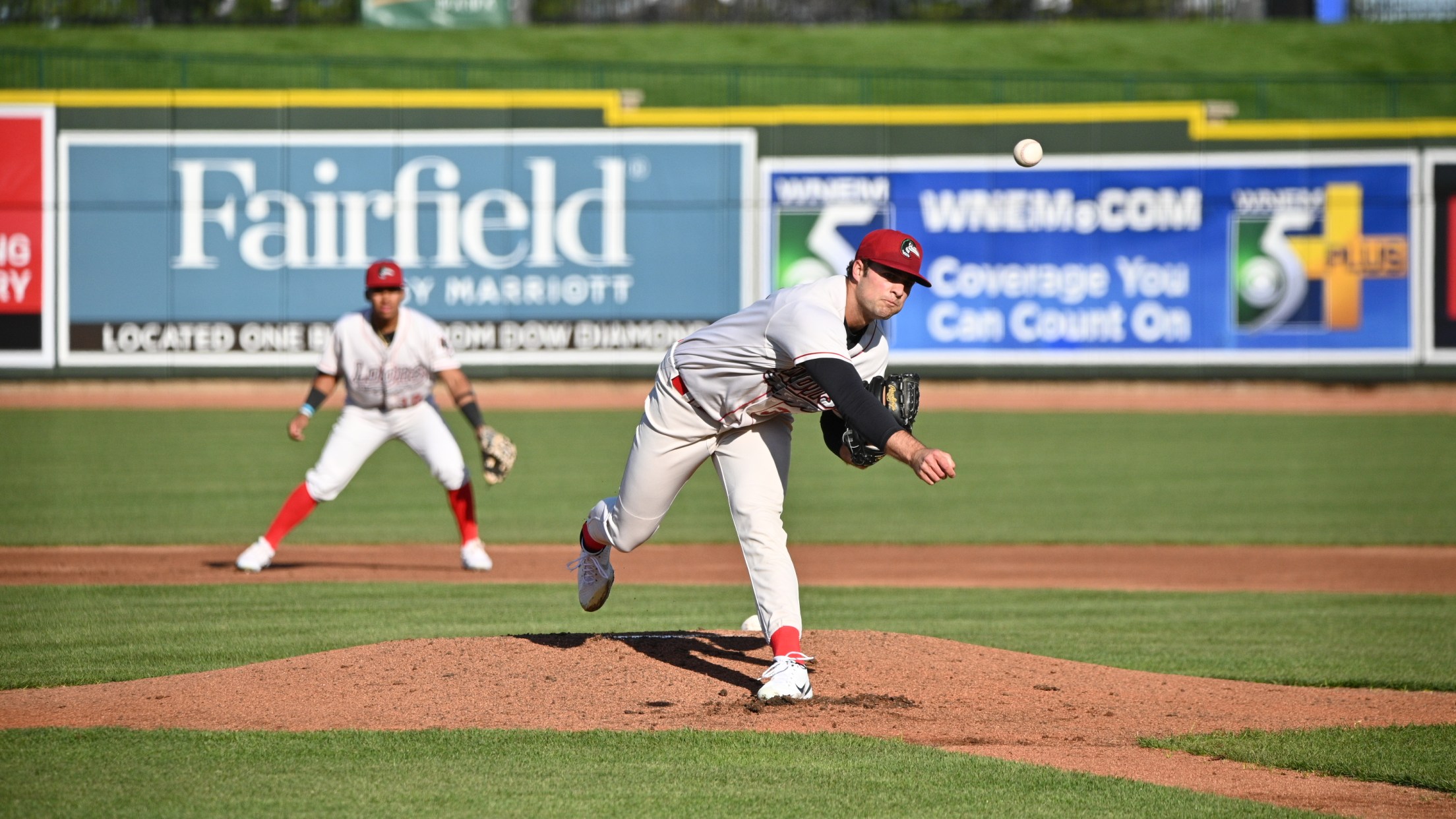 MIDLAND, Mich. – The Great Lakes Loons came into Saturday night's game at Dow Diamond riding a three-game winning streak, thanks to great pitching and timely offense over the last three contests. On Saturday, it was the Lansing Lugnuts who used that formula. In a game that began as a
Two-Homer Fourth Blasts Loons Over Lugnuts
After January and Vargas go deep in the same frame, Great Lakes never trails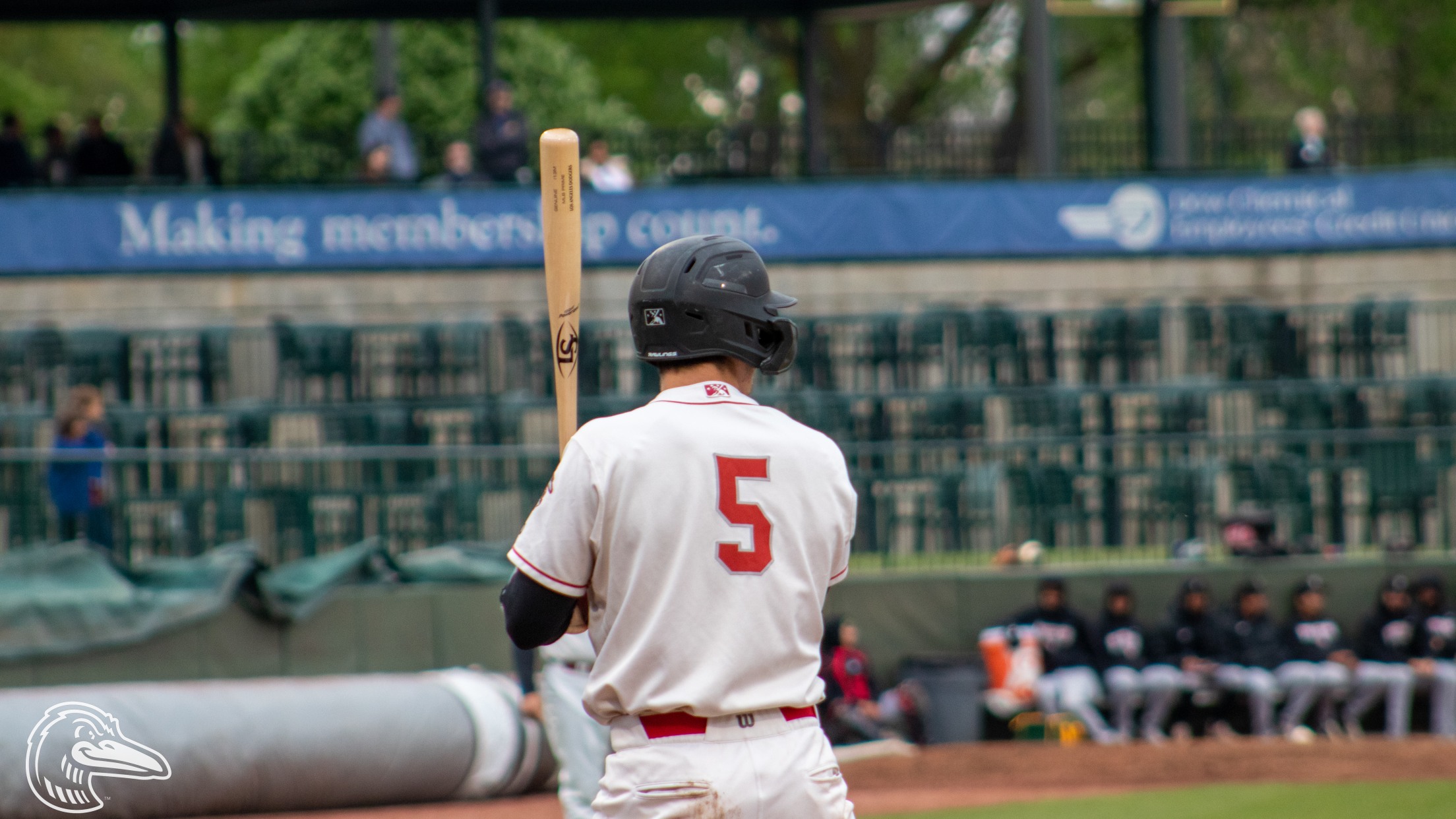 MIDLAND, Mich. – With the wind whipping out to left field Friday night at Dow Diamond, you'd expect that there were a lot of homers by right-handed hitters. Instead, the Great Lakes Loons use two fourth-inning home runs by two lefties, one to centerfield and one to right, to lift
Loons Outlast Captains in High-Octane Series Finale
Two teams combine for 19 runs, 24 hits; Loons win third straight series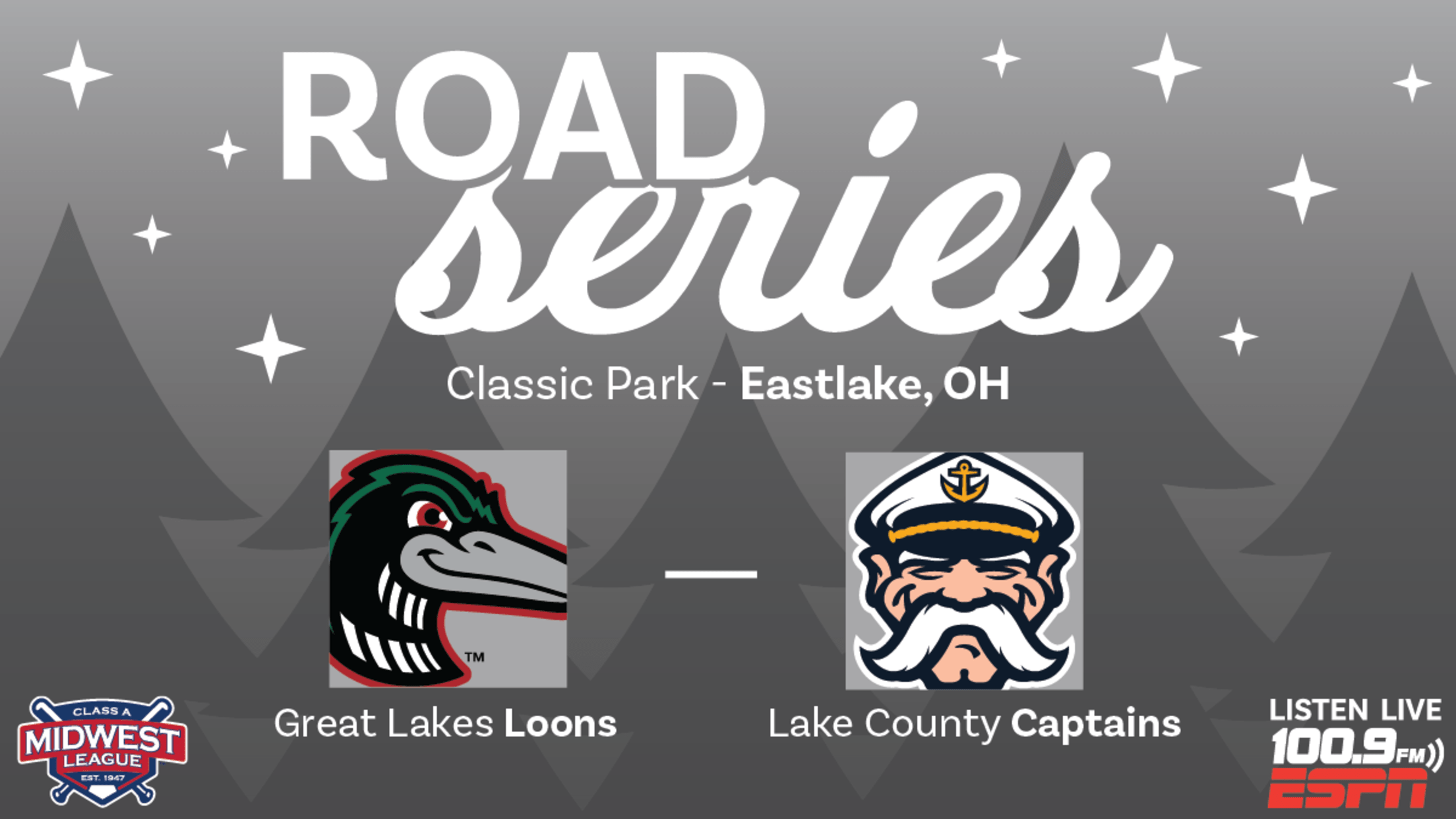 In the first five games of a six-game series this week at Classic Park in Eastlake, Ohio, the Great Lakes Loons and Lake County Captains scored no more than 10 total runs in a game, with either team scoring more than six runs just once. In the final game of
Five Longballs Lift Loons over Lake County
Offensive explosion paired with excellent pitching and defense for 8-2 victory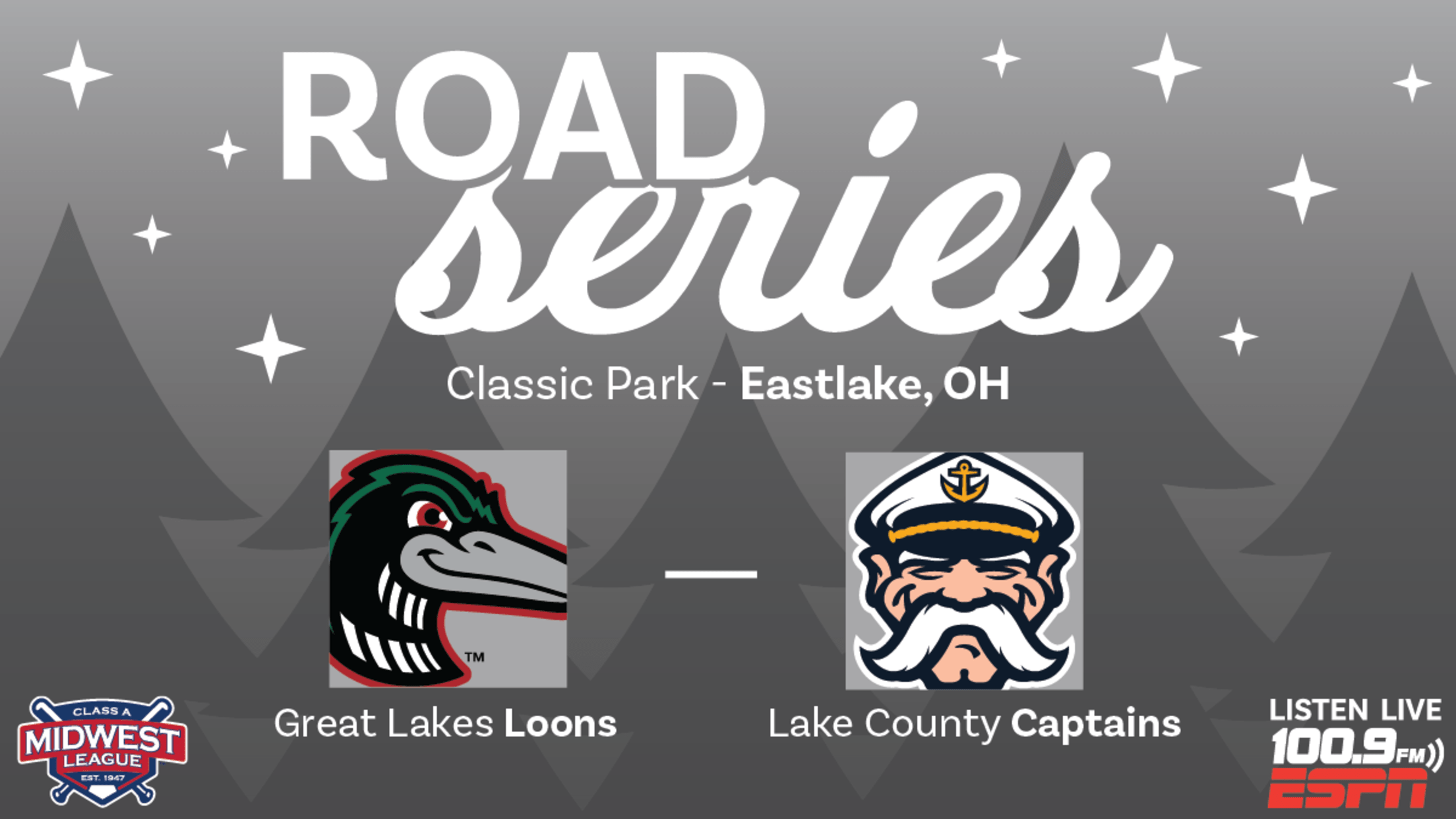 In the last two games at Classic Park in Eastlake, Ohio, the Great Lakes Loons had scored a total of four runs, and lost both contests. On Saturday night, the Loons had four in the third inning, and seven runs by the fourth. The Loons exploded offensively, using five home
Three Longballs Lead Loons over Lake County
DeLuca has his second two-homer game; Rios hits his first Great Lakes blast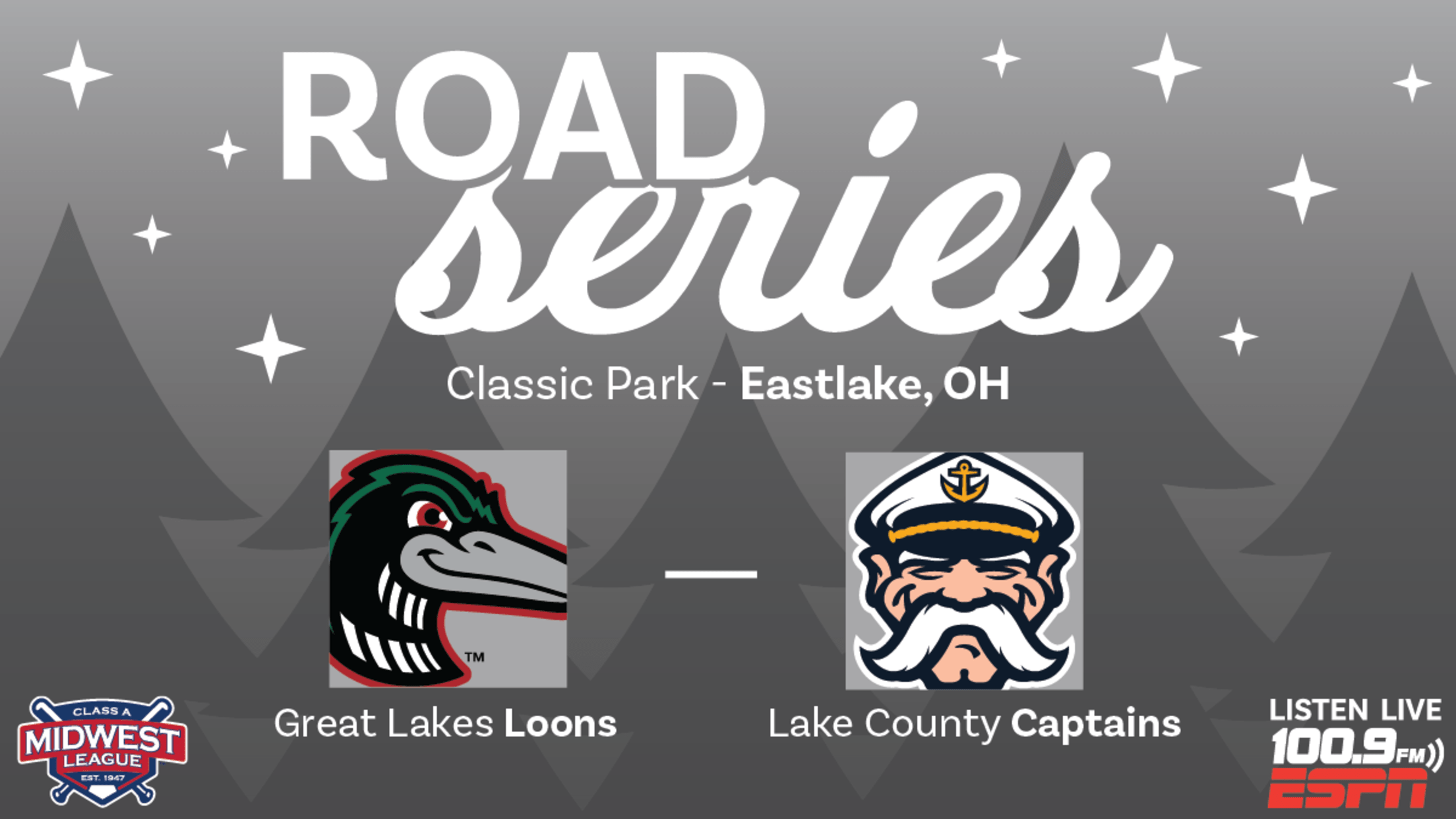 In the Tuesday midday contest at Classic Park in Eastlake, Ohio, the Great Lakes Loons only mustered six hits. Good thing three of them left the yard. The Loons used the longball to topple the Lake County Captains, 4-1, winning their sixth-straight contest. Good thing, too, that the Loons pitchers
Beloit Takes Series Opener Despite Notching One Hit
Loons pitchers allow one unearned run on one hit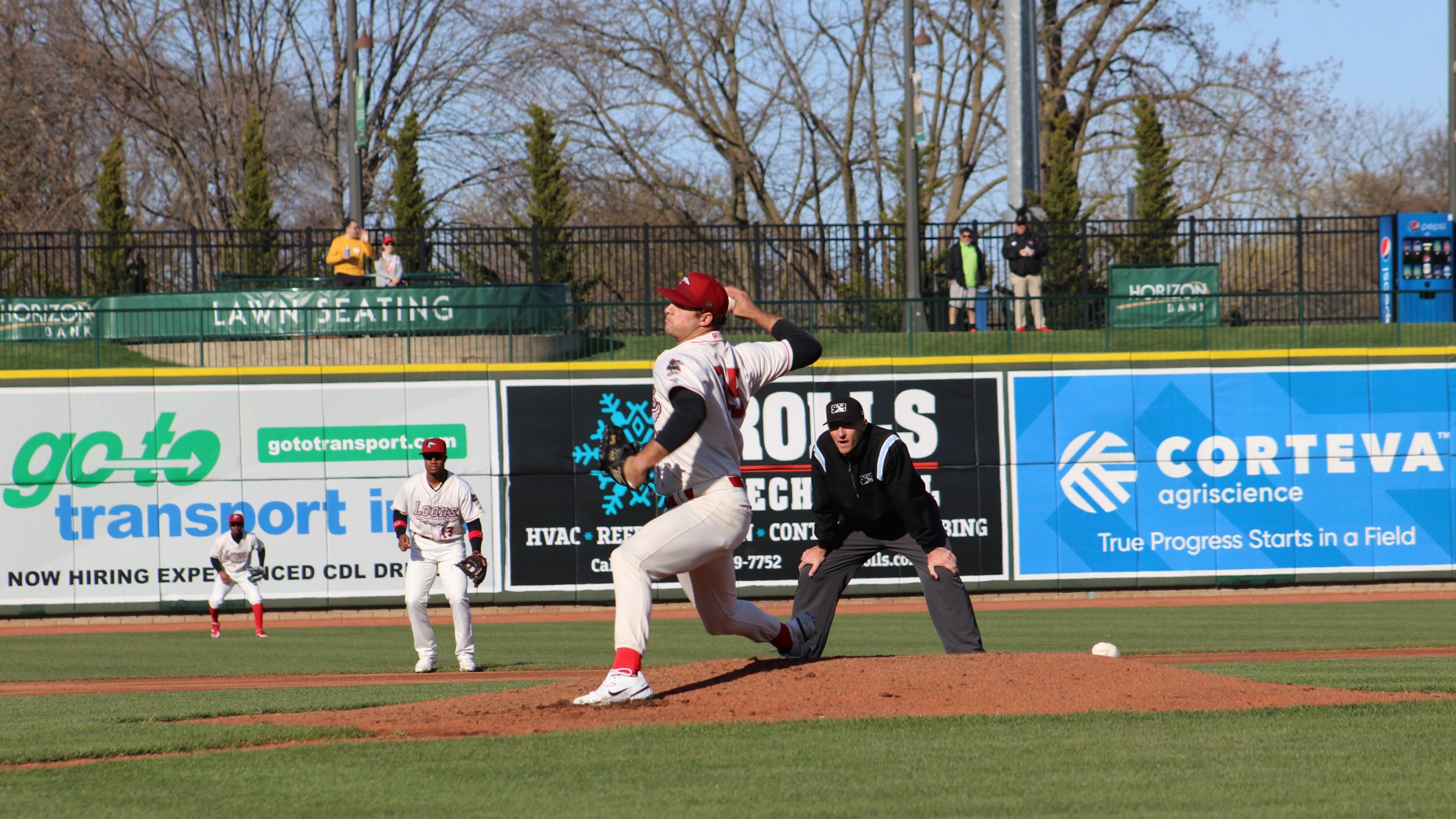 MIDLAND, Mich. – The Great Lakes Loons pitching staff was dealing on Wednesday night at Dow Diamond. They allowed zero earned runs on just one hit. Despite that, they took the loss. The Beloit Sky Carp got one run across the board in the top of the seventh inning on
Sky Carp-Loons Series Opener Rained Out
Fourth rainout for the Loons this season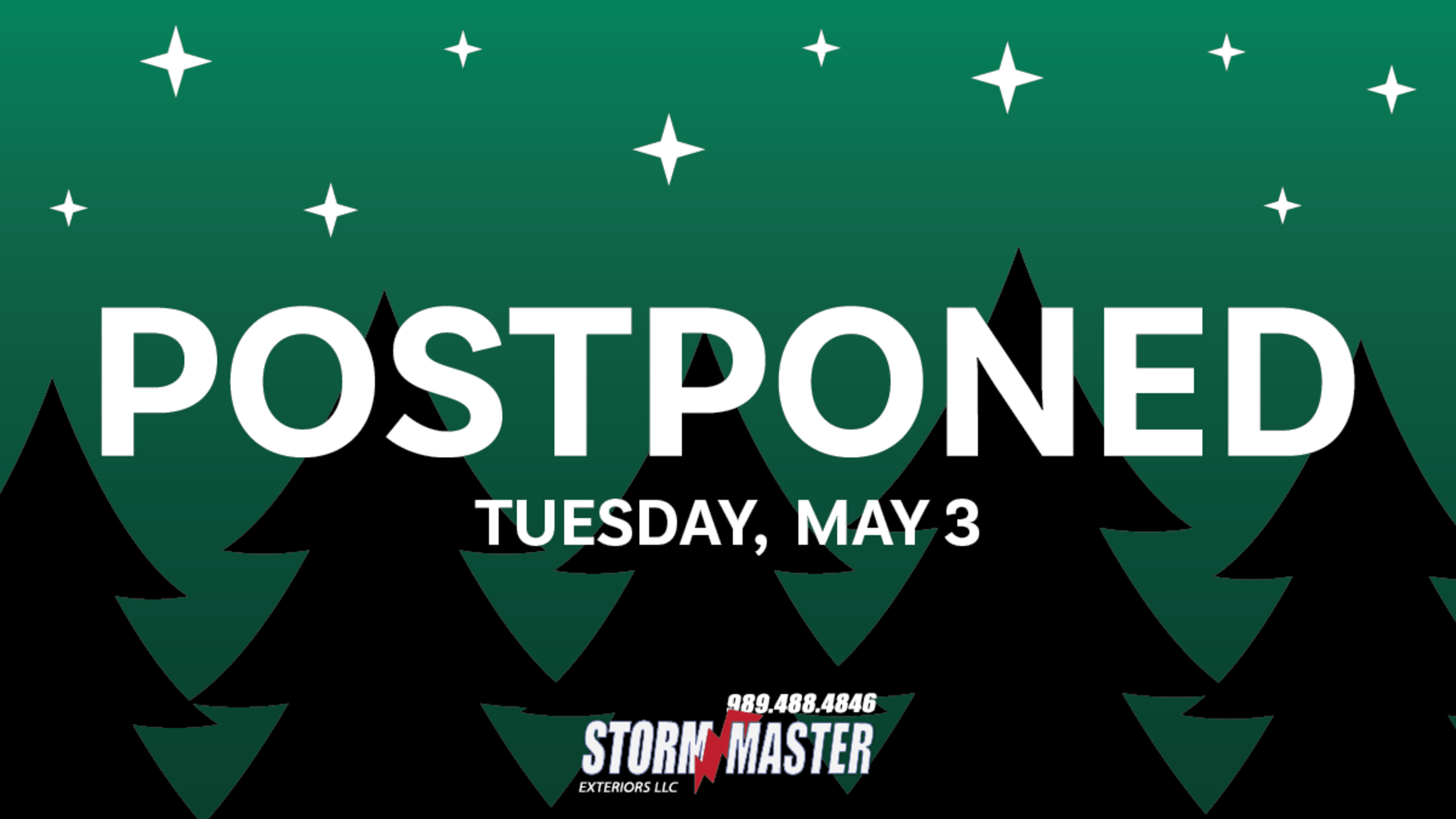 MIDLAND, Mich. – The Great Lakes Loons returned home victorious from a 5-1 series victory over the West Michigan Whitecaps, anxious to start a new series against the newly christened Beloit Sky Carp on a school kids' day Tuesday morning at Dow Diamond. Over 3,500 people were anticipated to be
Sparkling Pitching Gives Loons Second-Straight Win
Great Lakes shuts out West Michigan in final eight innings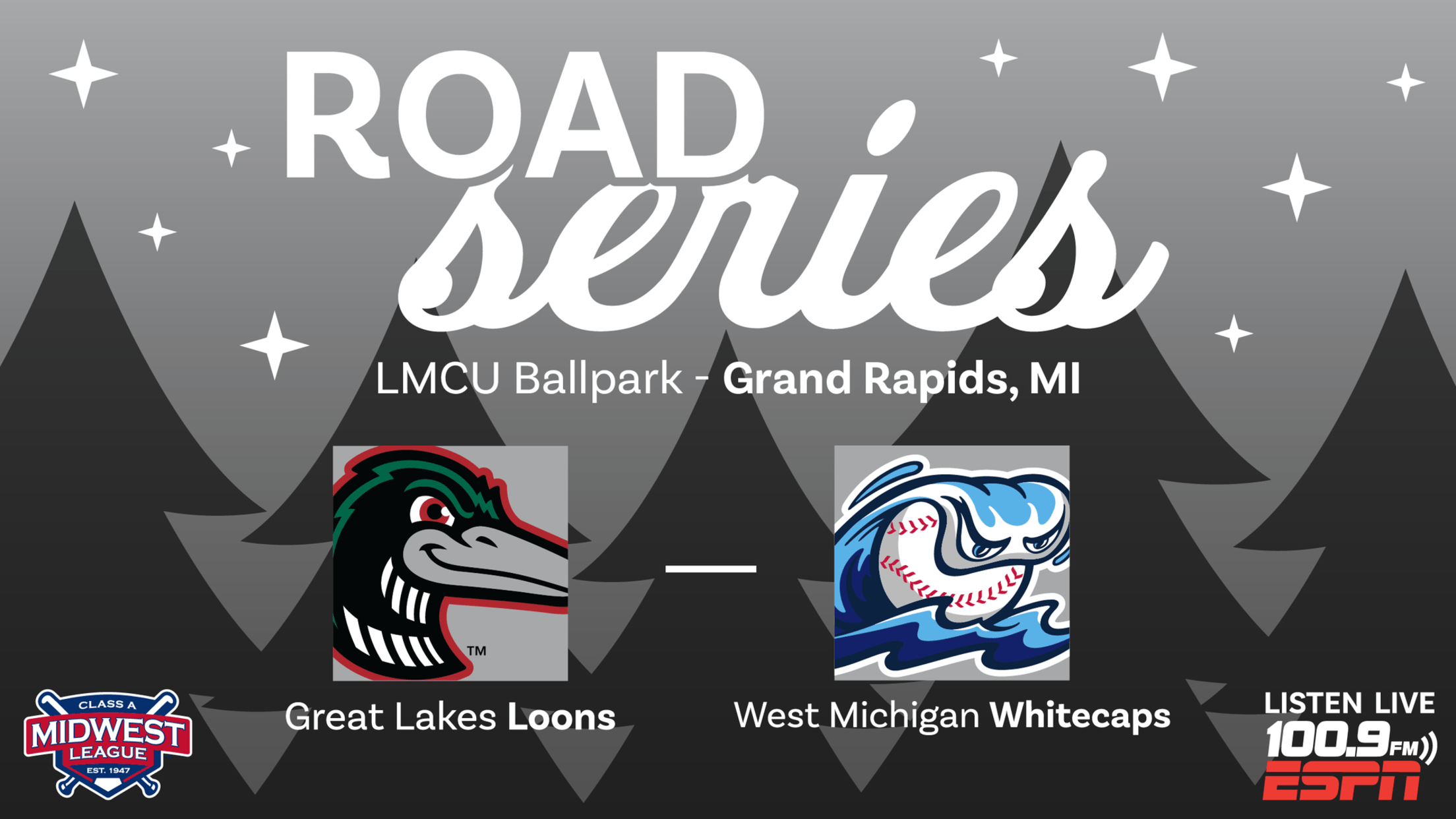 For the second day in a row, the Great Lakes Loons found themselves in an early deficit. On Wednesday afternoon at LMCU Ballpark in Comstock Park, Mich., the Loons trailed the West Michigan Whitecaps, 1-0, after the first inning. And for the second day in a row, Great Lakes battled
Efficient Offense Leads Loons to Series-Opening Victory
Great Lakes leaves just three runners aboard, scores seven on eight hits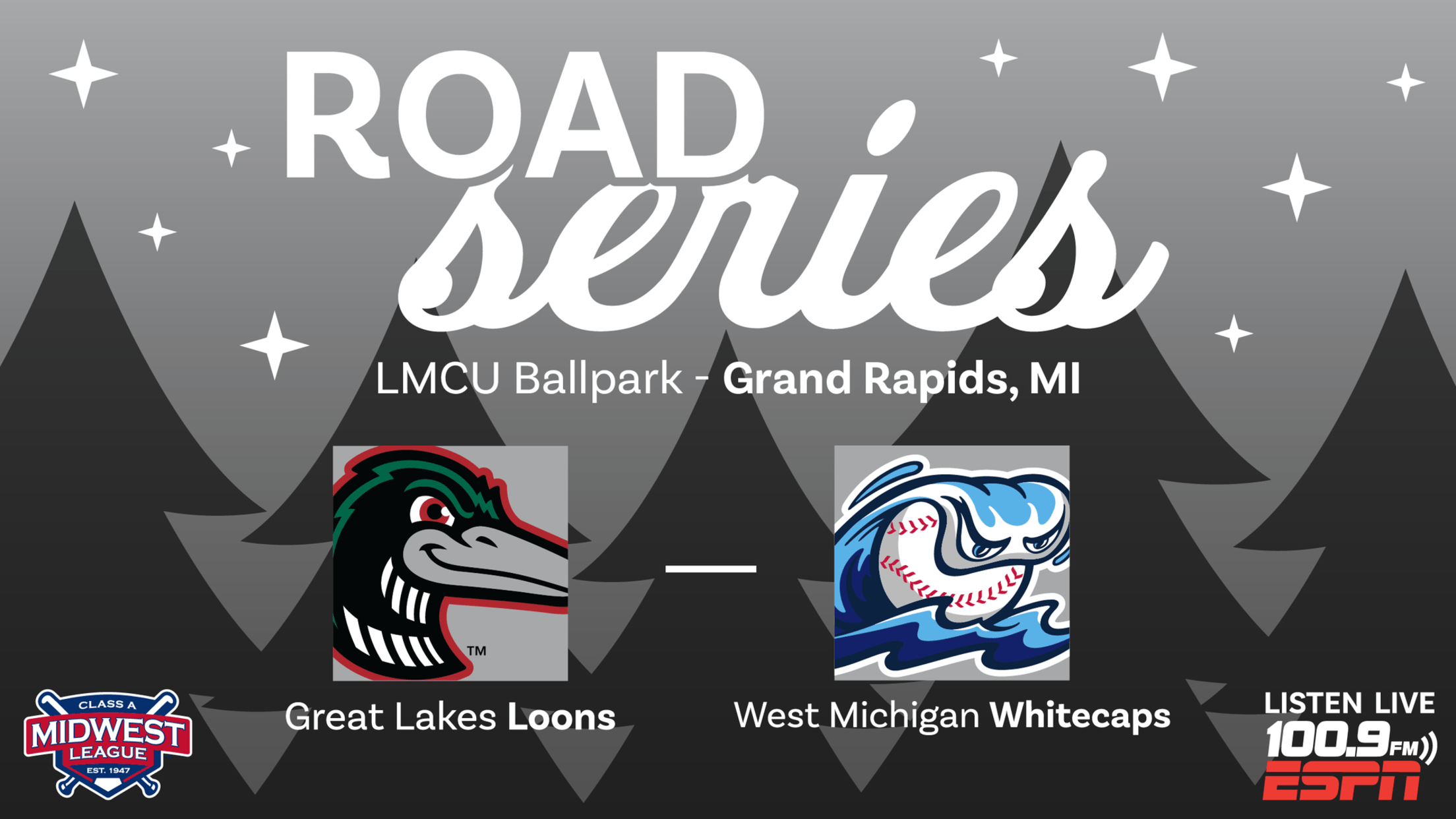 Entering play Tuesday night, the Great Lakes Loons had won just one game in which they trailed, and in that contest, they only had to come back from a one-run deficit. At LMCU Ballpark in Comstock Park, Mich., the West Michigan Whitecaps got out to an early 4-1 lead in