Miroglio Homers, Plates Four in Reno's 15-1 Rout Over Las Vegas
Pfaadt earns win in Triple-A debut; Garrett hits league-leading 26th homer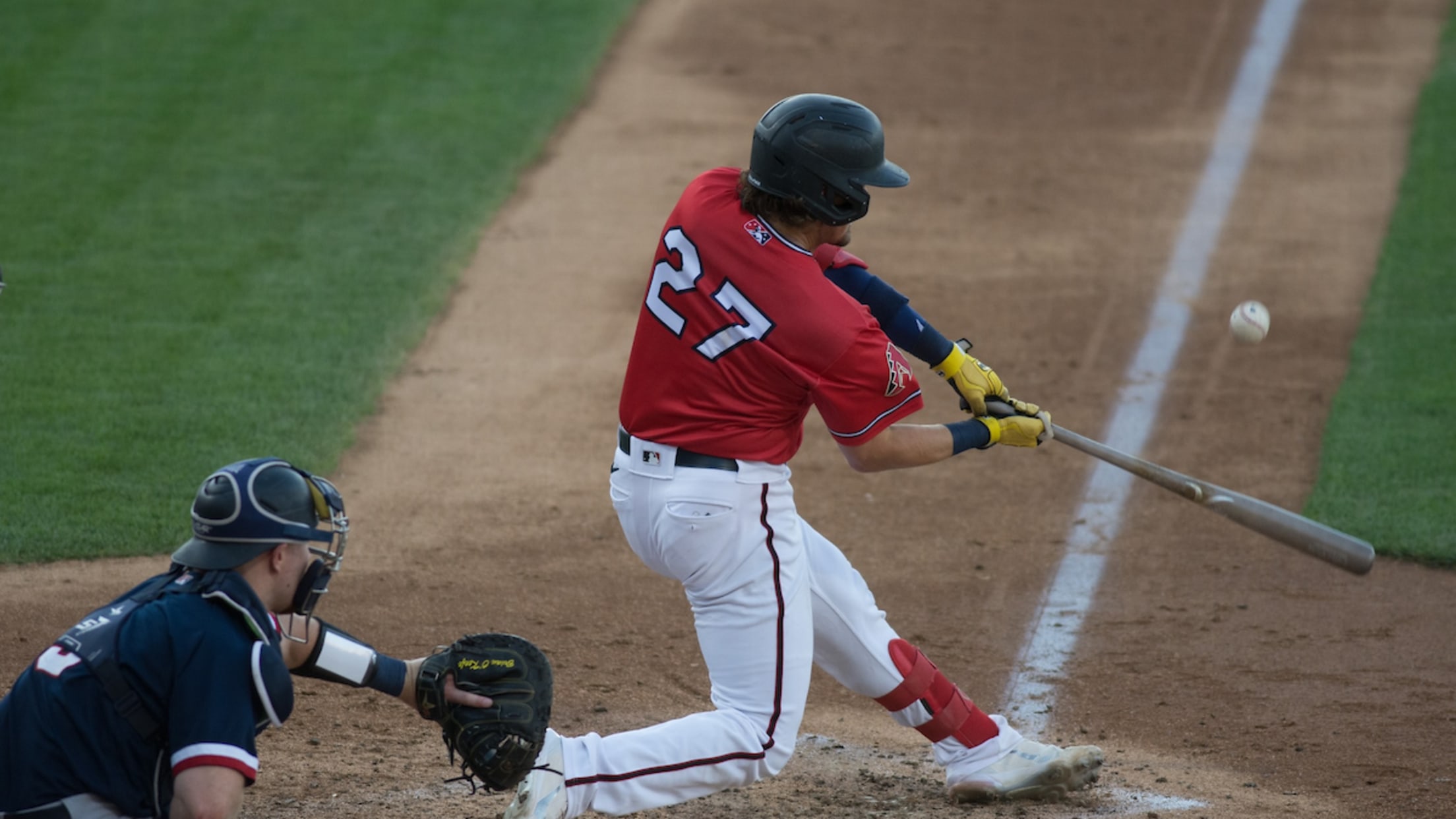 Reno Aces 15, Las Vegas Aviators 1 W: Pfaadt (1-0) L: Wiles (8-7) S: None First pitch: 7:06 p.m. PST | Attendance: 5,974 | Time: 2:46 Las Vegas, Nevada – Las Vegas Ballpark Click Here for Video Highlights Next time out: at Las Vegas, 8/5/22 (RNO) RHP Corbin Martin (6-3,
Sod Poodles Drop Finale, Split Series With Hooks
Barrosa & Canzone Account For All Four Hits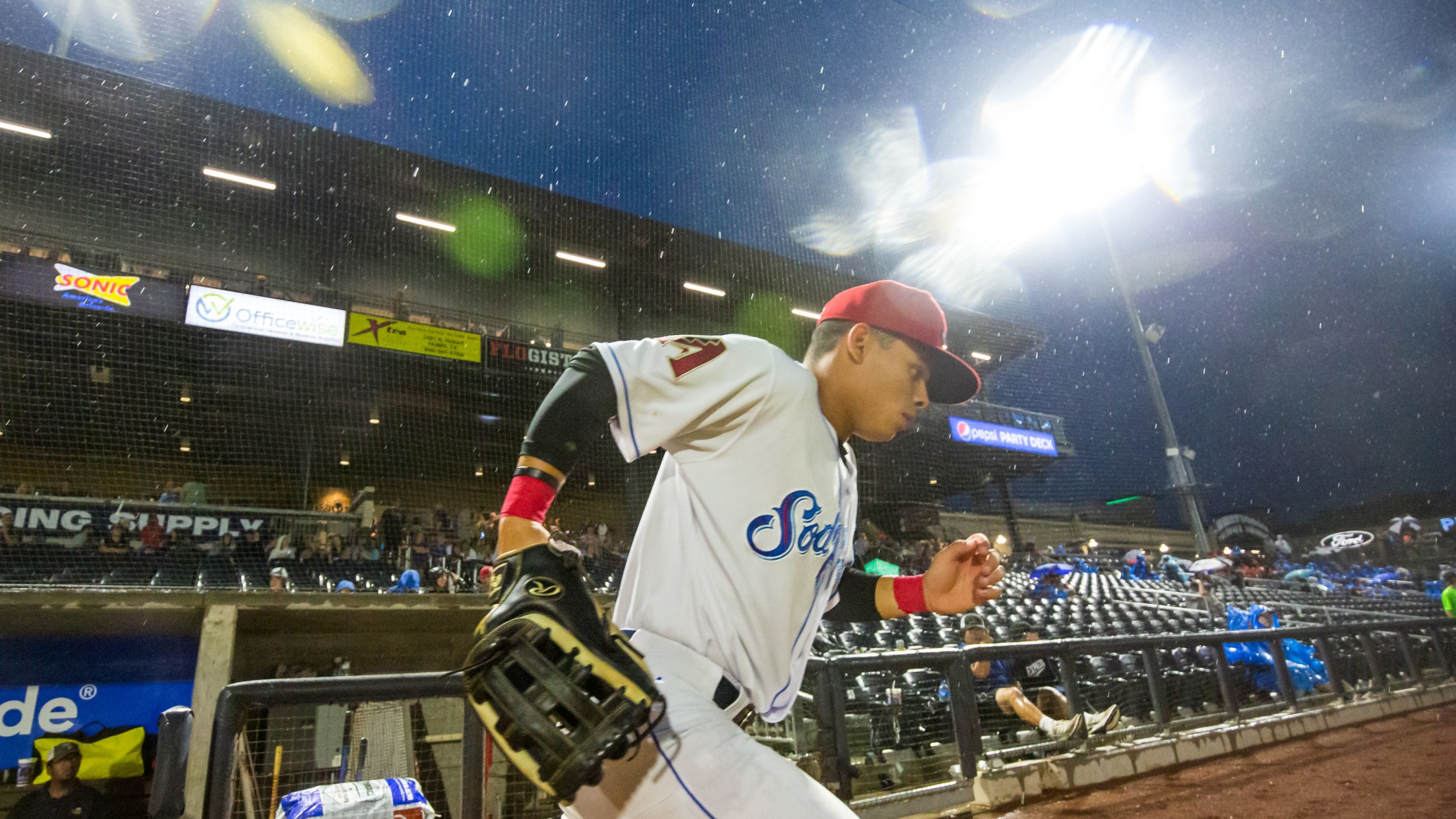 Amarillo, Texas – The Amarillo Sod Poodles (47-49) dropped the final game of the series against the Corpus Christi Hooks (43-53) on Sunday night, 13-4. The Soddies and Hooks split their six-game series, 3-3. RHP Ross Carver made his Double-A debut on the mound tonight for Amarillo, but was not
Soddies Slug Three Home Runs In 5-4 Win
Blake Rogers Slams Door With 8th Save of the Year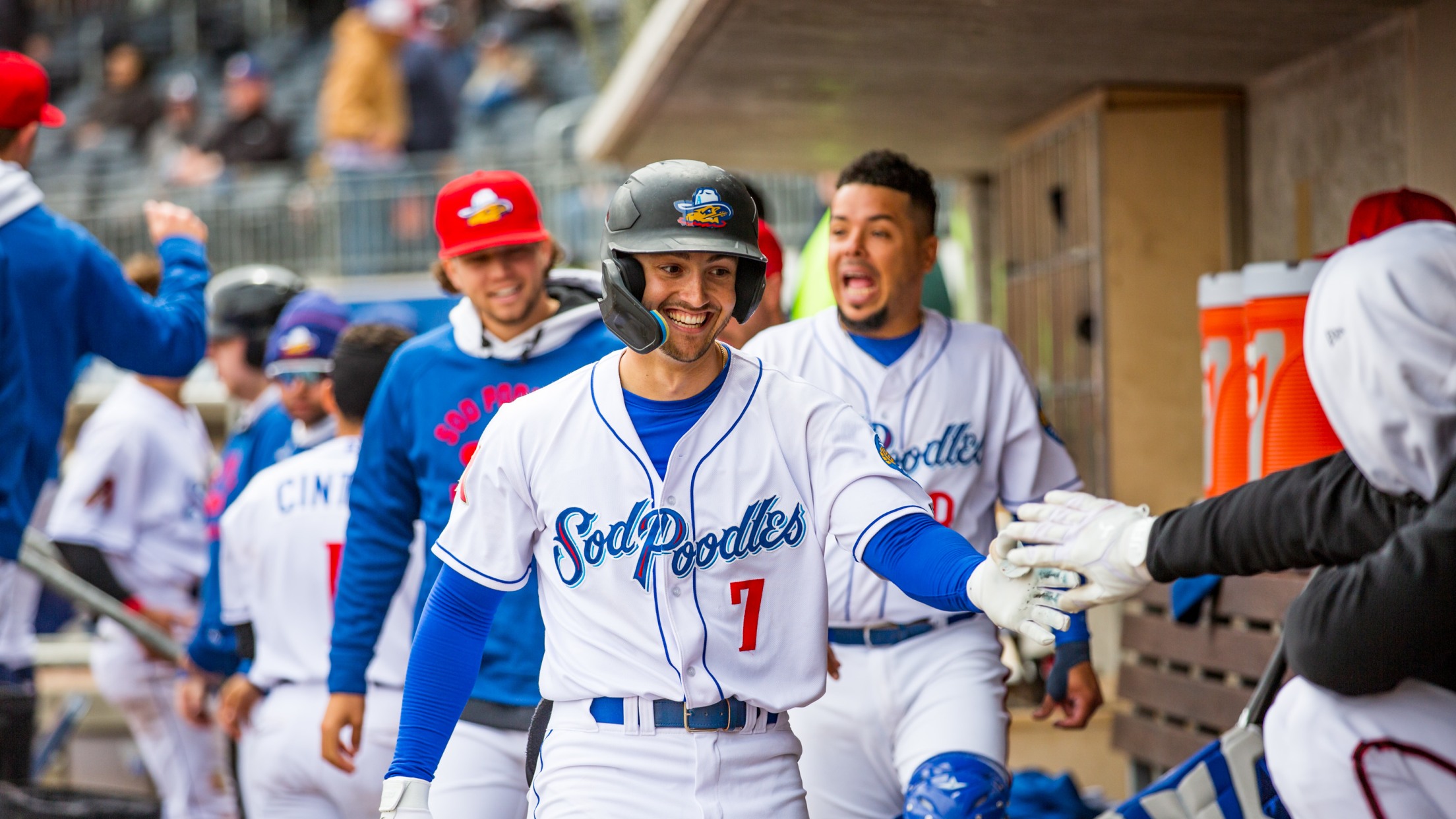 Amarillo, Texas – The Amarillo Sod Poodles (45-46, 13-9) bested the Corpus Christi Hooks (40-51, 8-14) by one run in a 5-4 game-one victory on Tuesday night. Starting pitcher Deyni Olivero earned the win in a hard-fought effort, the first win of his Double-A career. Both squads traded blows in
Three-HR 5th Propels Soddies To Third Straight Win
Sod Poodles Take 3-0 Series Lead Over Missions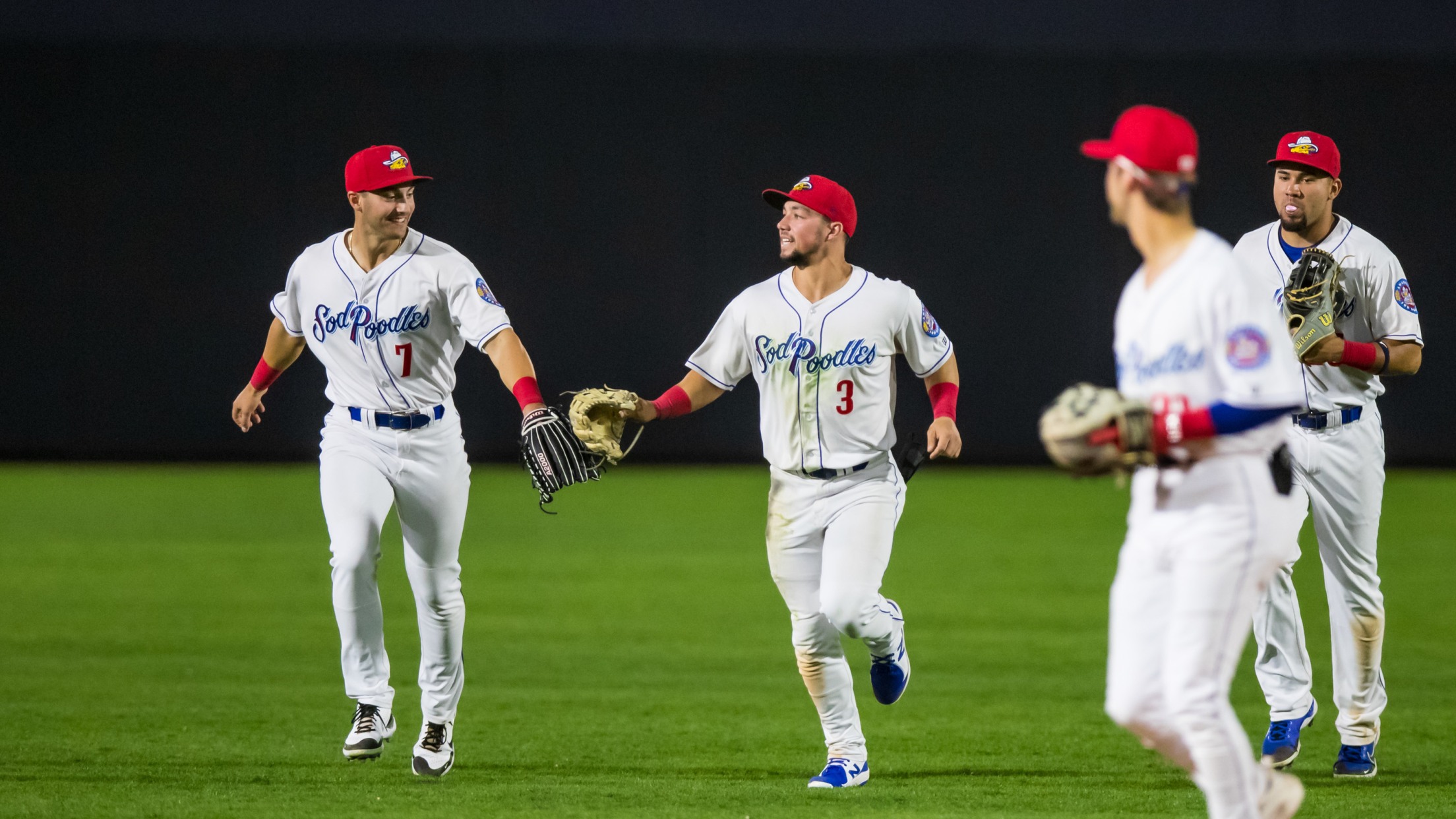 Amarillo, TX - The Amarillo Sod Poodles defeated the San Antonio Missions for the third straight game on Thursday night at HODGETOWN by a final score of 8-5. No. 11 Diamondbacks prospect RHP Slade Cecconi was on the mound for his third start of the year to face LHP Gabe
Soddies Trounce Missions To Start Homestand
Amarillo Sets Offensive Highs In 2022 After Barrage Of Runs, Hits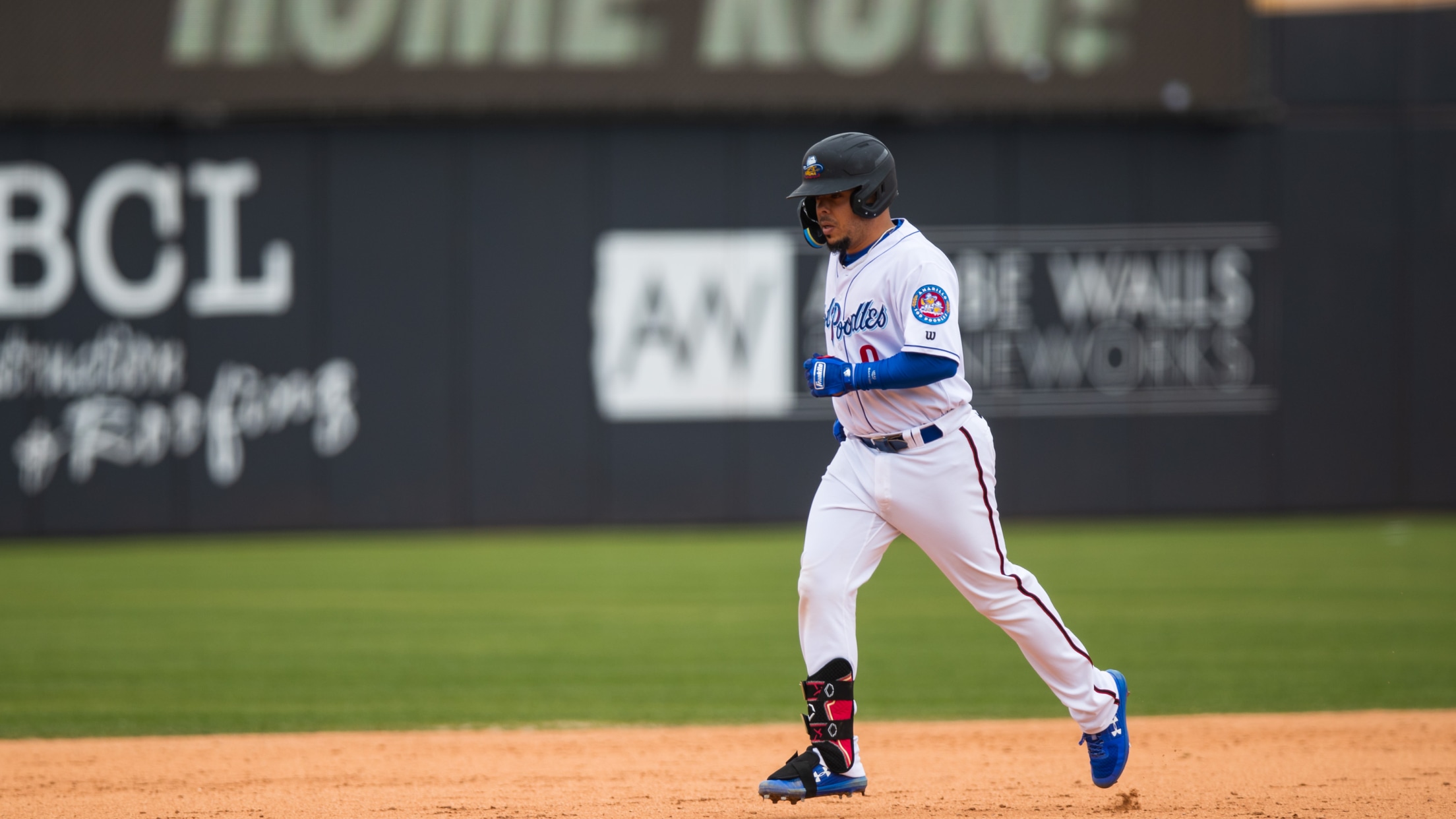 Amarillo, TX – The Amarillo Sod Poodles defeated the San Antonio Missions 19-10 on Tuesday morning at HODGETOWN in a marathon game that featured 31 combined hits and eight HR. Amarillo rewrote their 2022 record books, notching a season-high 19 runs, 16 hits, and four home runs, while also overcoming
Sod Poodles Split Series, Saturday Double Feature In Tulsa
Canzone Stays Hot, Fletcher Adds Another RBI Earning Series Split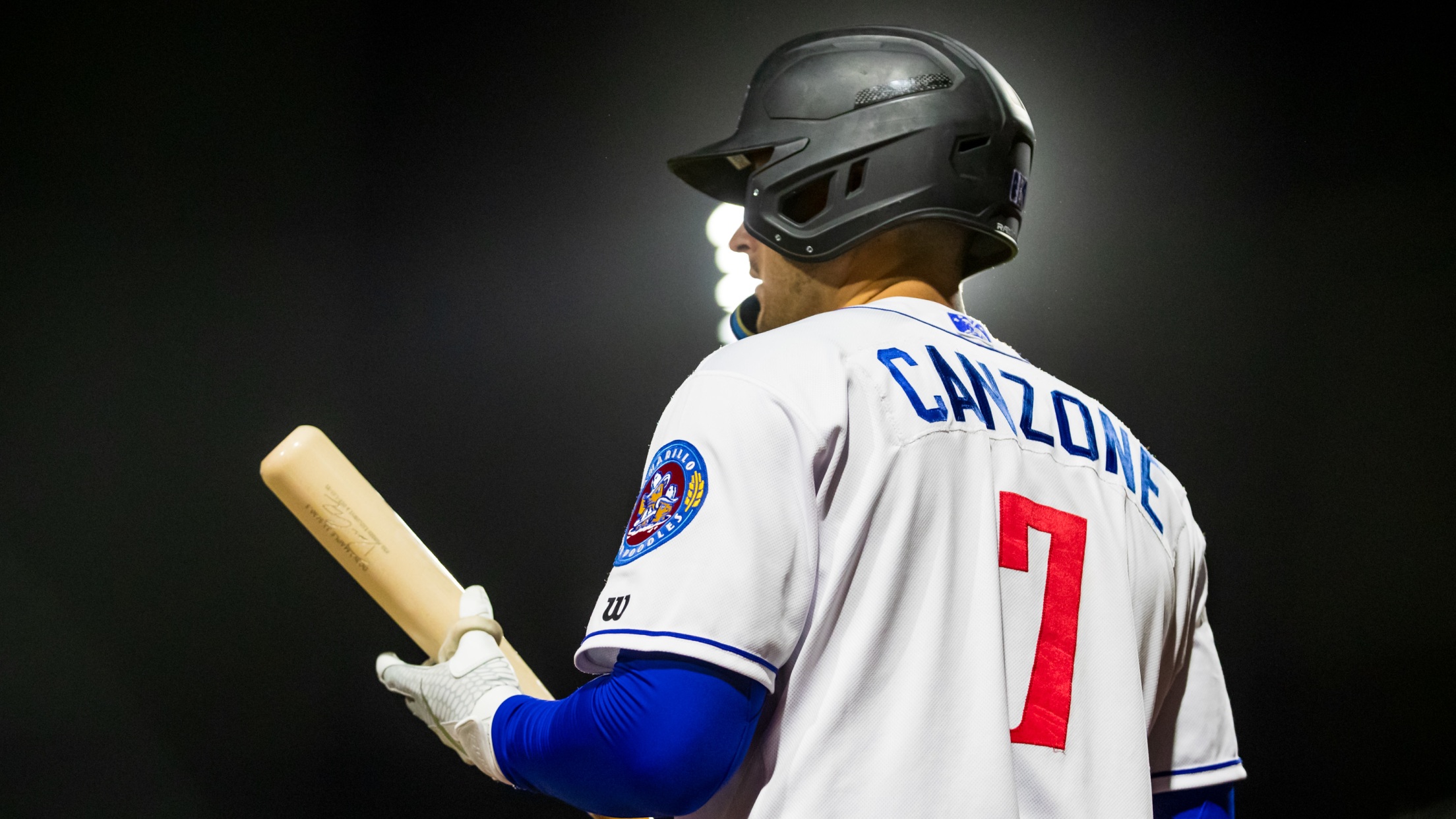 Tulsa, Oklahoma – Amarillo's first road trip of the year came to an end Saturday night in Tulsa with the two Texas League foes exchanging wins in the twin bill. Amarillo cruised to an easy 7-1 win in game one and dropped game two 3-2 on another late-inning homer by
Pointy Boots Survive Late Tulsa Push, Win 7-4
Dalesandro Hits First Homer Of Season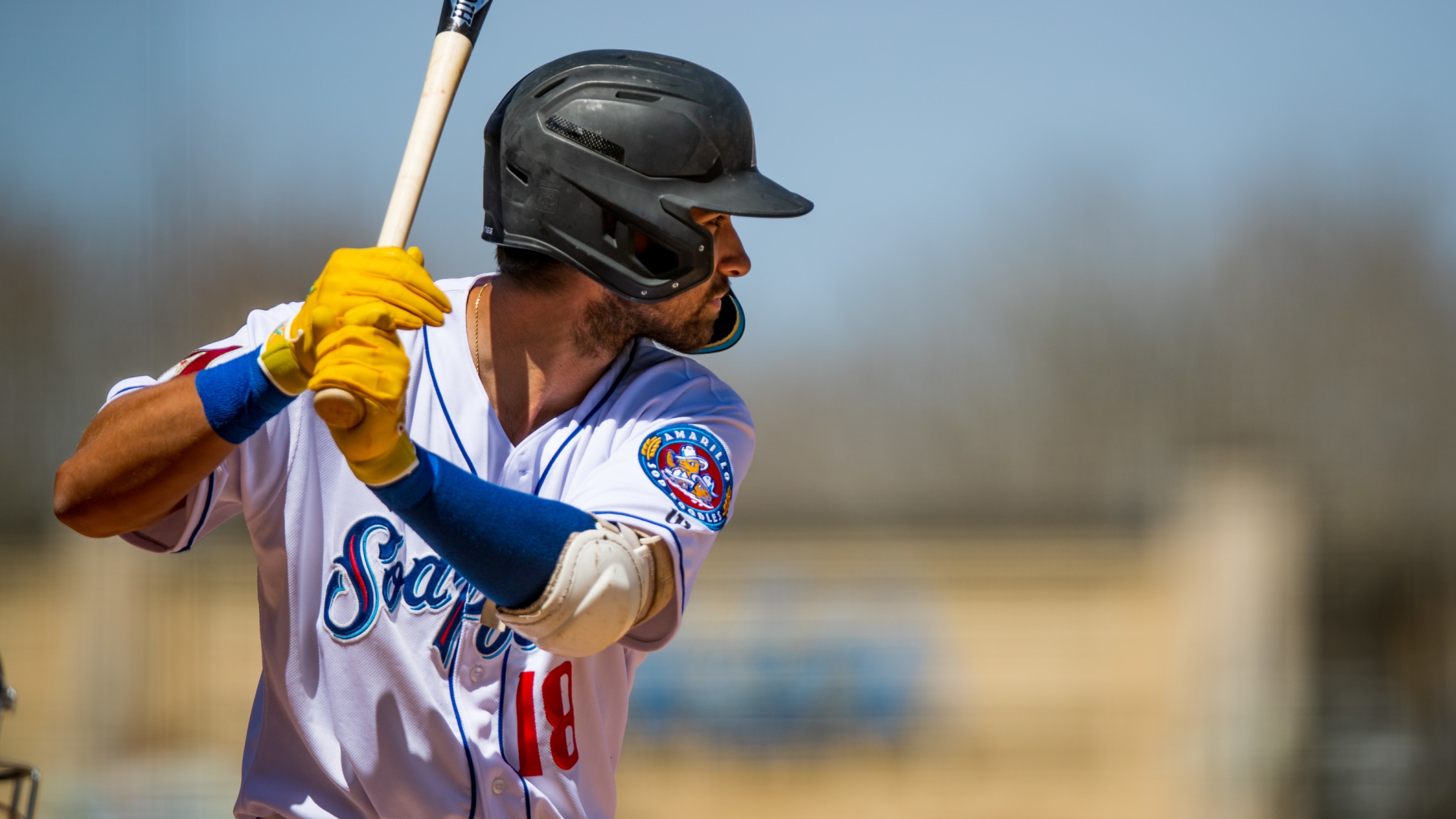 Tulsa, Oklahoma – The Amarillo Sod Poodles, competing as the Pointy Boots de Amarillo for the first time in 2022, escaped a bases-loaded jam in the bottom of the 9th to earn the win over the Tulsa Drillers at ONEOK Field on Thursday night. No. 6 organizational prospect Drey Jameson
Sod Poodles Drop Series Finale In Extras 
Amarillo Drops Opening Series To Oil Pan Cup Rivals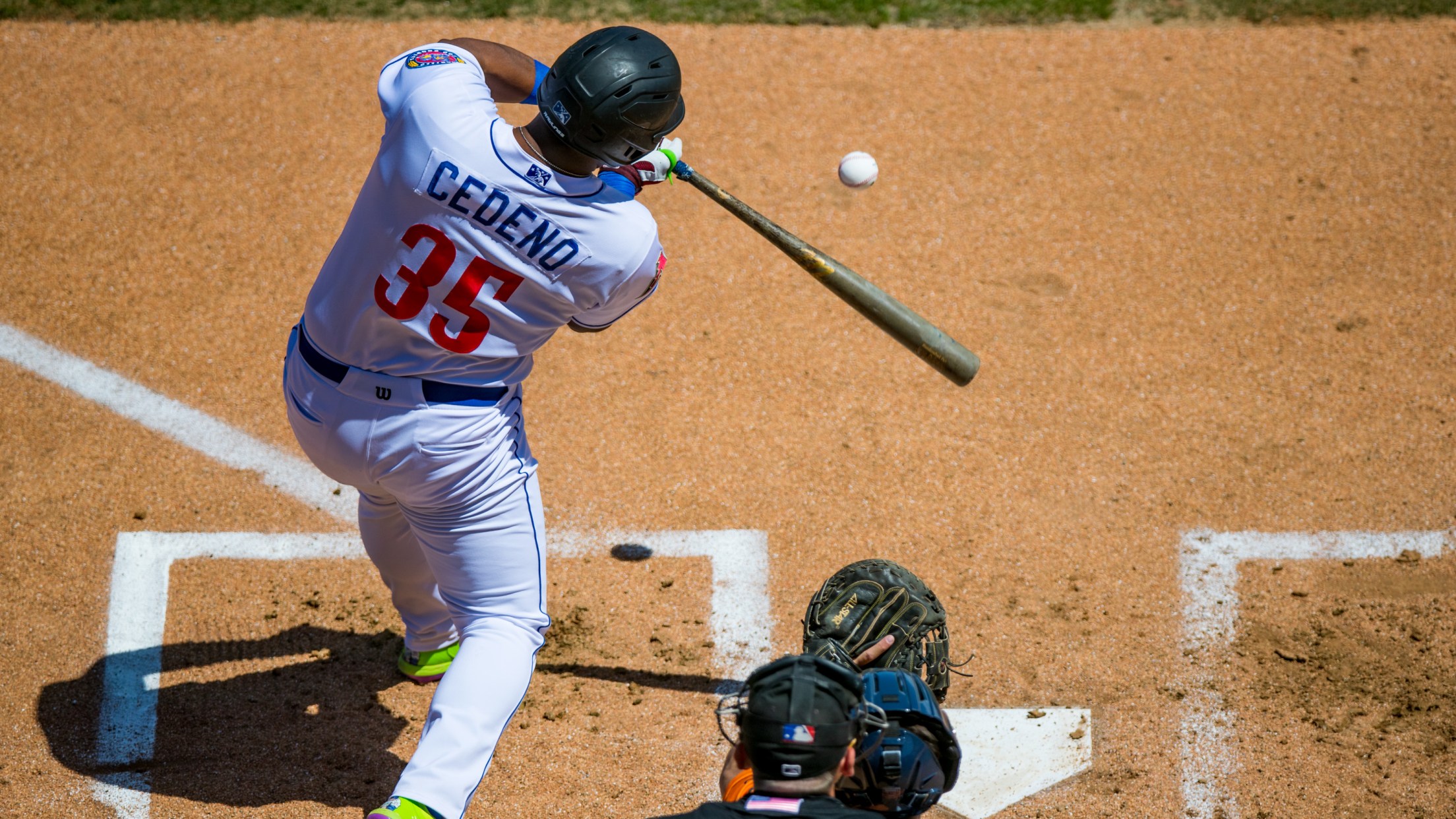 AMARILLO, Texas – The opening three-game series of the 2022 Sod Poodles' season ended late Sunday afternoon in extra innings. A back-and-forth contest went in Midland's favor as the Sod Poodles dropped the series finale 12-10 to their Oil Pan Cup rivals. Right-hander Bryce Jarvis got his 2022 season underway
Wells paves way for Surprise with 4 RBIs
Sixth-ranked Yankees prospect collects two doubles and a single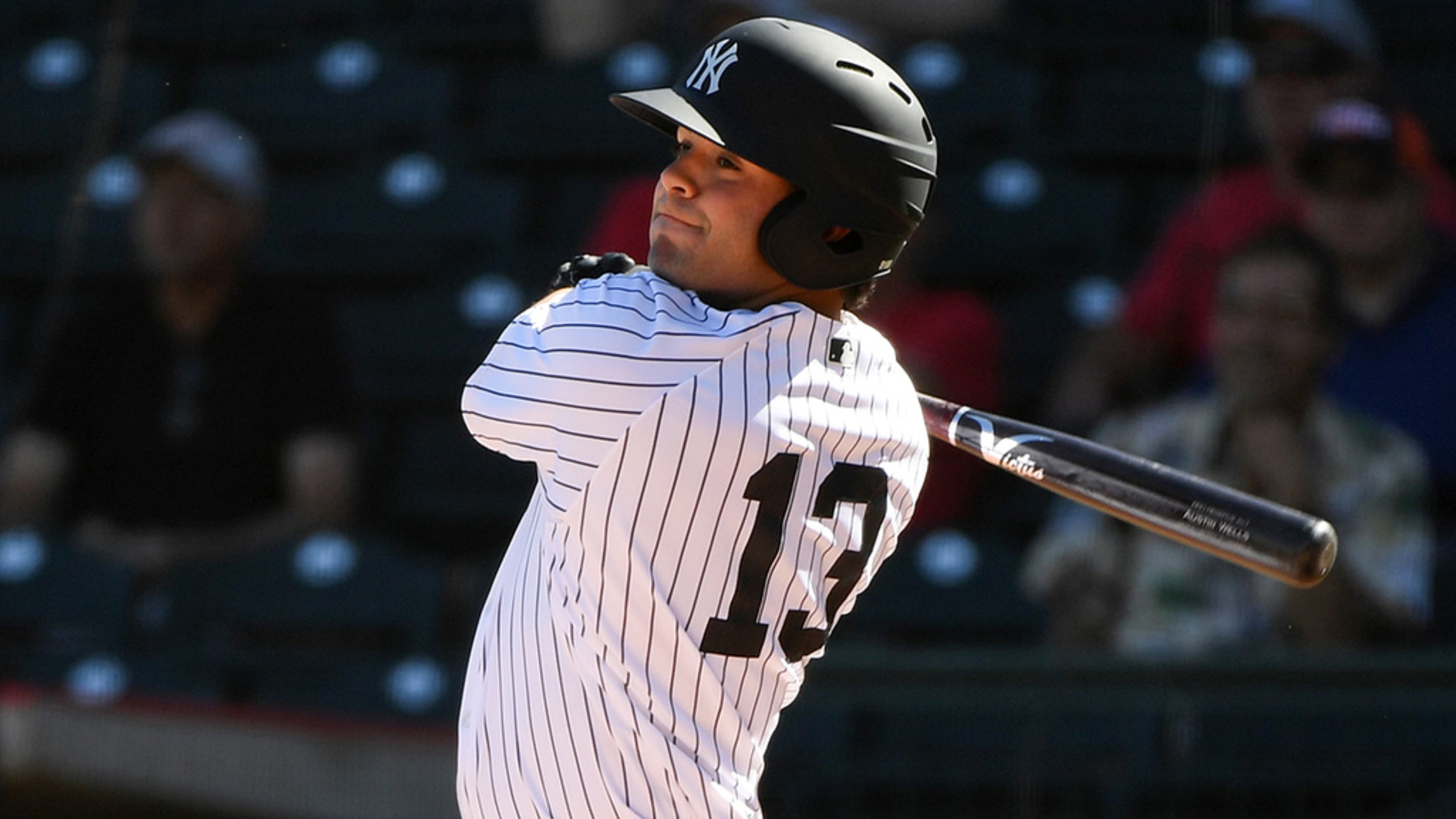 Surprise 9, Scottsdale 7 As a whirlwind debut season comes to a close for Austin Wells, he can be forgiven for wanting it to go on a little bit longer. The No. 6 Yankees prospect doubled twice, singled and drove in four runs to help the Saguaros rally from an
Five Former Soddies To Represent D-backs During 2021 Arizona Fall League
Buddy Kennedy, Dominic Canzone, and Mitchell Stumpo Highlight Former Soddies To Play For Salt River Rafters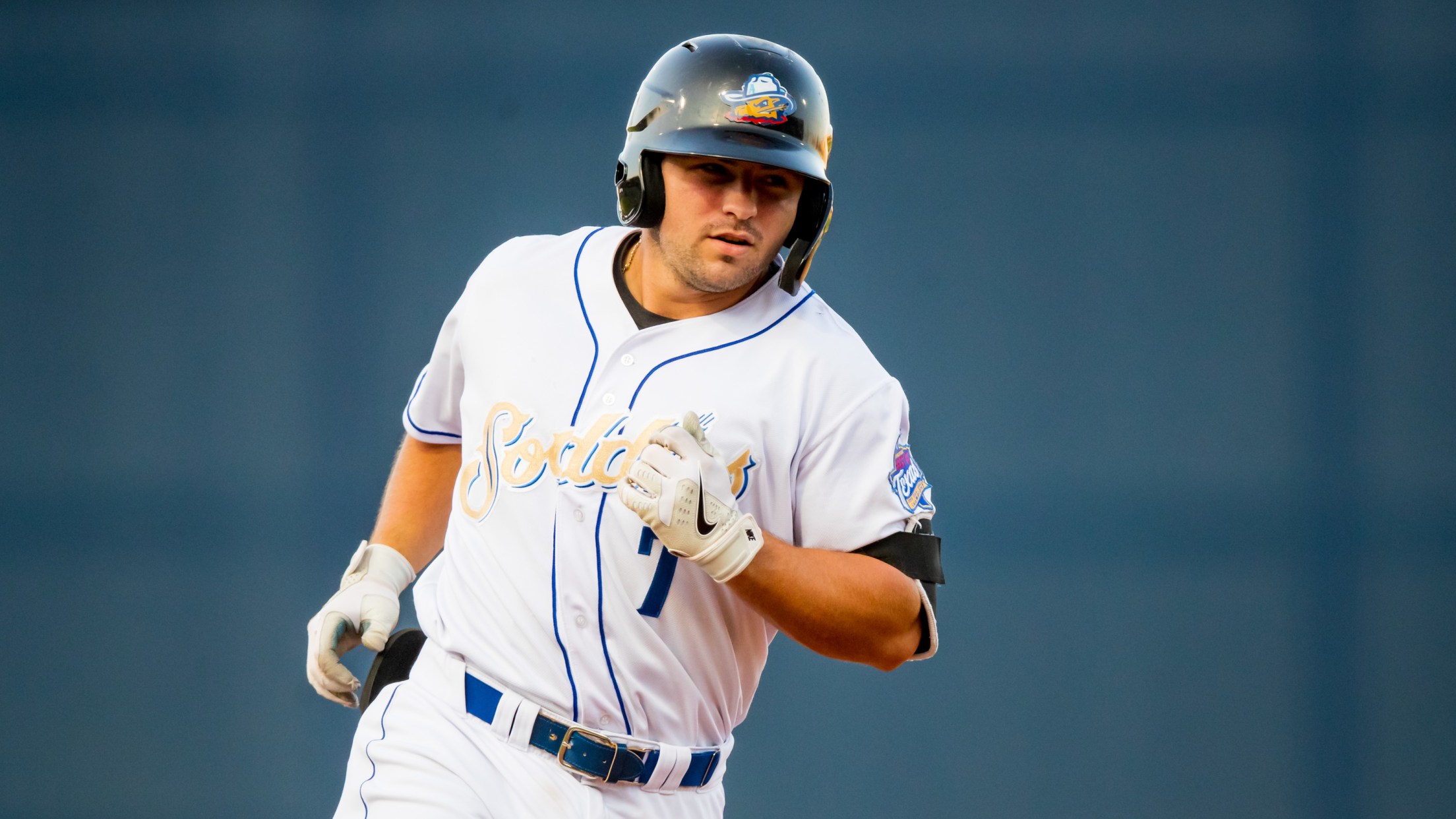 AMARILLO, Texas – After a cancelled 2020 Arizona Fall League "AFL" MLB's premier fall ball league returns for the 2021 season. The AFL is composed of six teams and will take place over five and a half weeks starting on October 13, 2021. The league is broken into two divisions;
Garrett's Two-Homer Night Highlights Soddies Win Over Frisco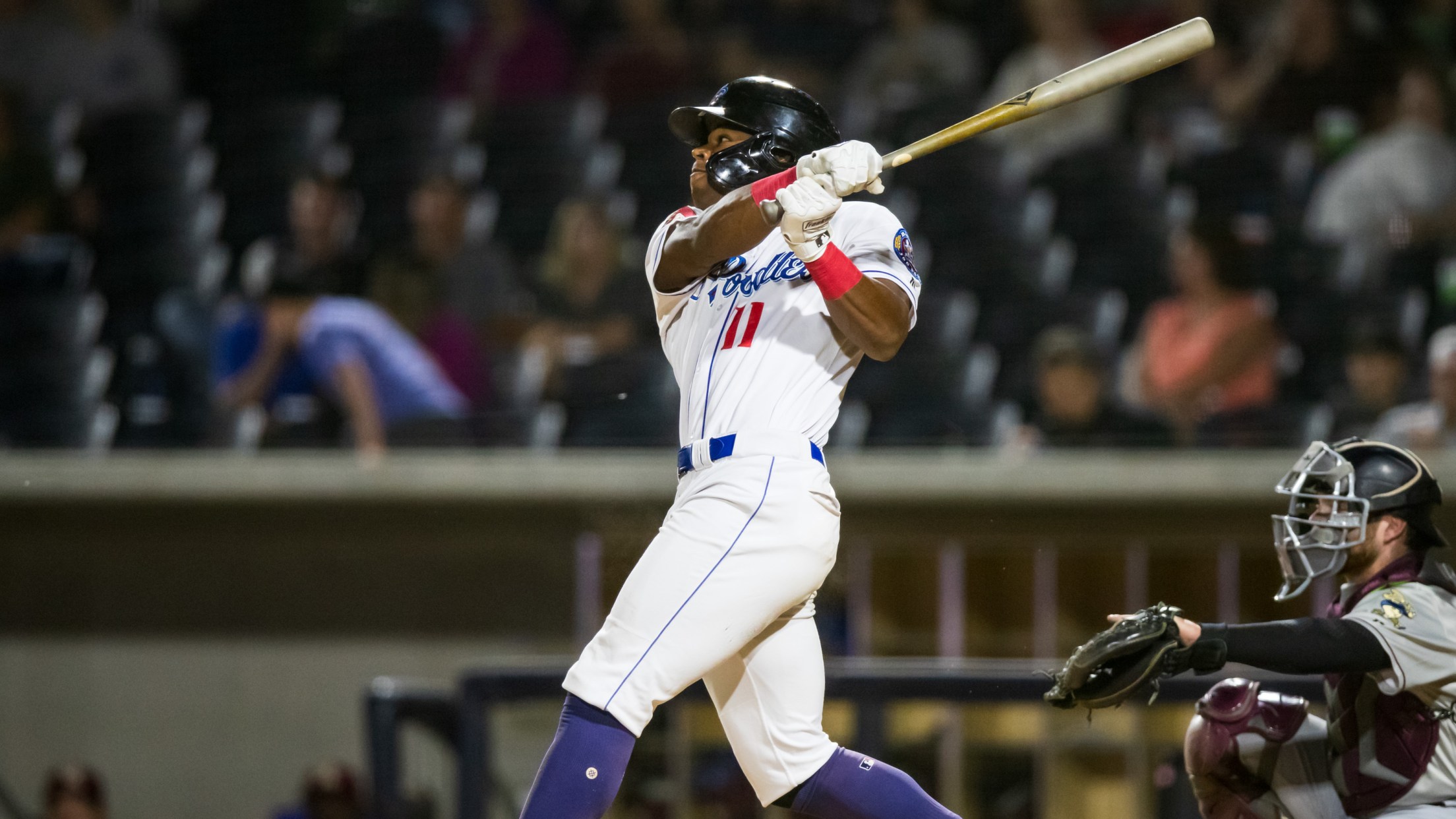 Friday, September 17, 2021 vs. Frisco [TEX] Frisco RoughRiders (63-54) | Amarillo Sod Poodles (58-60) The Sod Poodles claimed victory in their final Friday night contest at HODGETOWN with a 6-1 win over the Frisco RoughRiders in front of a sellout crowd of 6,675. Outfielder Stone Garrett highlighted the Soddies
Sod Poodles Sweep Frisco In Wednesday Doubleheader
Amarillo Matched Largest Comeback Win In 2021 In Game One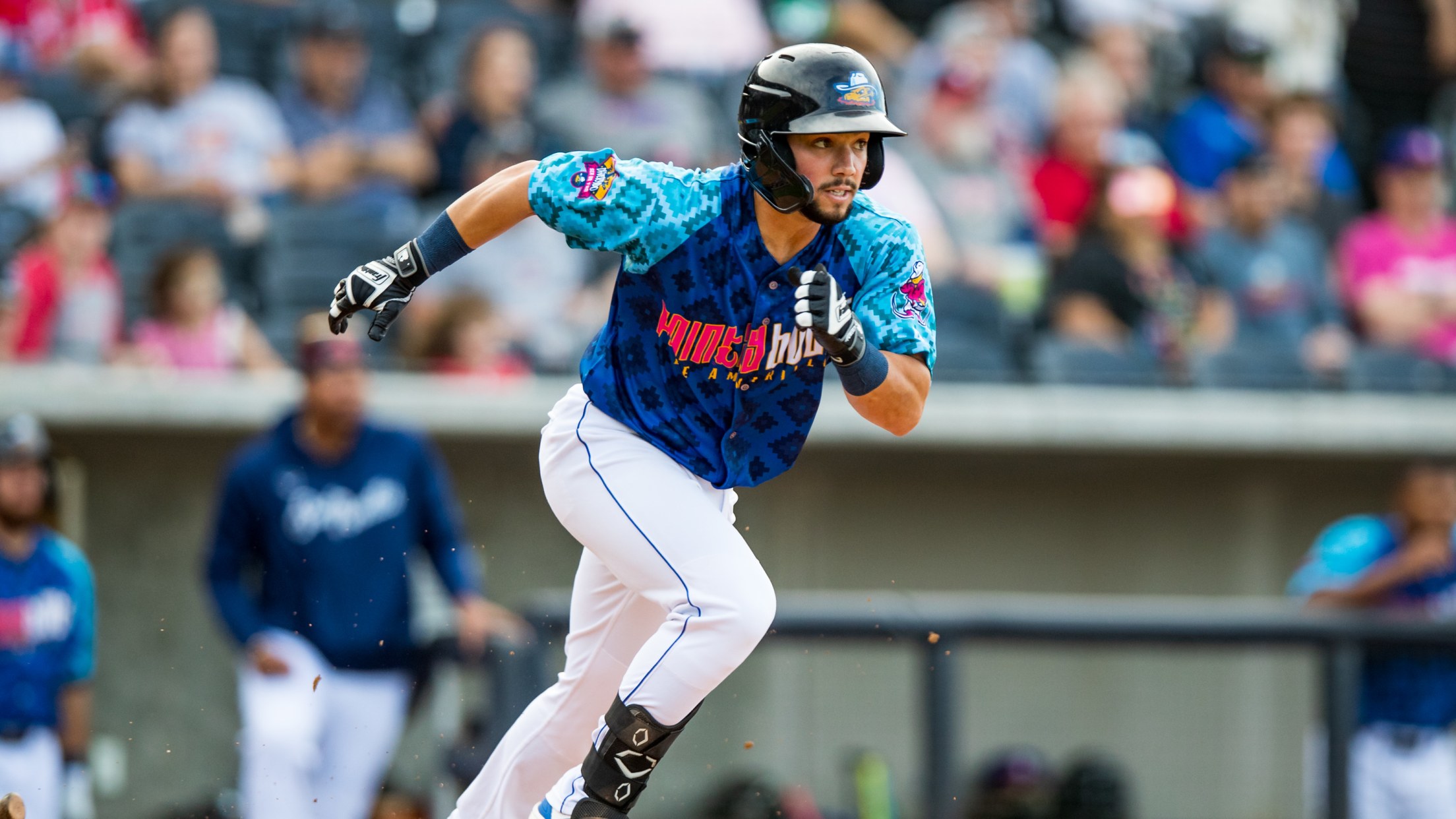 Wednesday, Sept. 15, 2021 Frisco RoughRiders (62-53) | Amarillo Sod Poodles (57-59) AMARILLO, Texas - Amarillo overcame a five run deficit in the first game of Wednesday's doubleheader to win a back-and-forth slugfest 10-9. In what was a pitcher's duel in the second game, Amarillo leaned on it's shutdown pitching
Garrett Adds Home Run And Two RBIs In 14-6 Loss To Riders
Garrett Leads The D-backs' Farm System In HR And RBI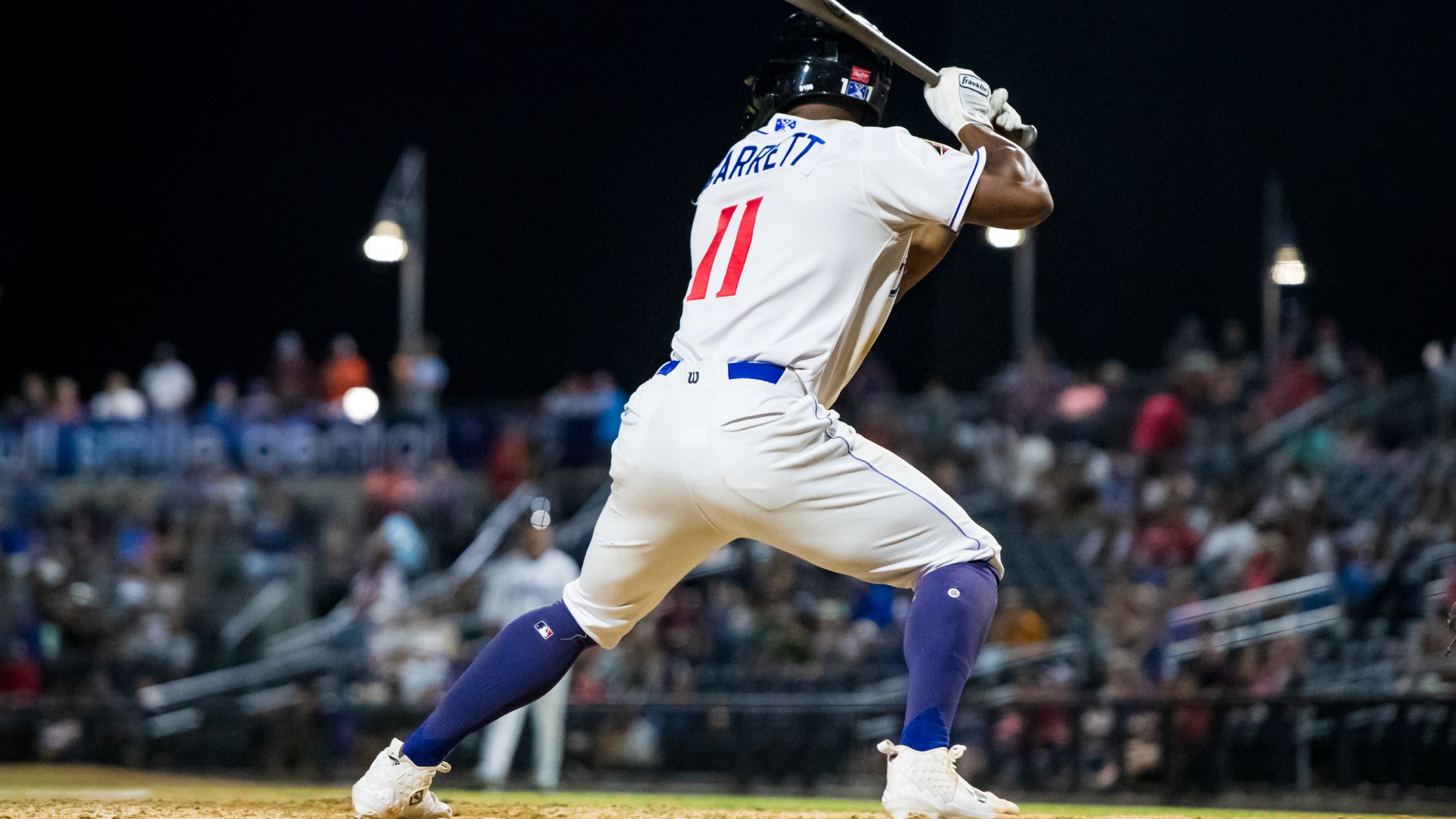 Tuesday, Sept. 14, 2021 Frisco RoughRiders (62-51) | Amarillo Sod Poodles (55-59) AMARILLO, Texas - Amarillo fell 14-6 to the Frisco RoughRiders in the series opener on Tuesday night. A back-and-fourth contest early took a turn in Frisco's favor in the later frames. Arizona Diamondbacks No. 26 rated prospect Brandon
Sod Poodles Make History With Four Straight Home Runs In An Inning, Claim 20-12 Victory Over Tulsa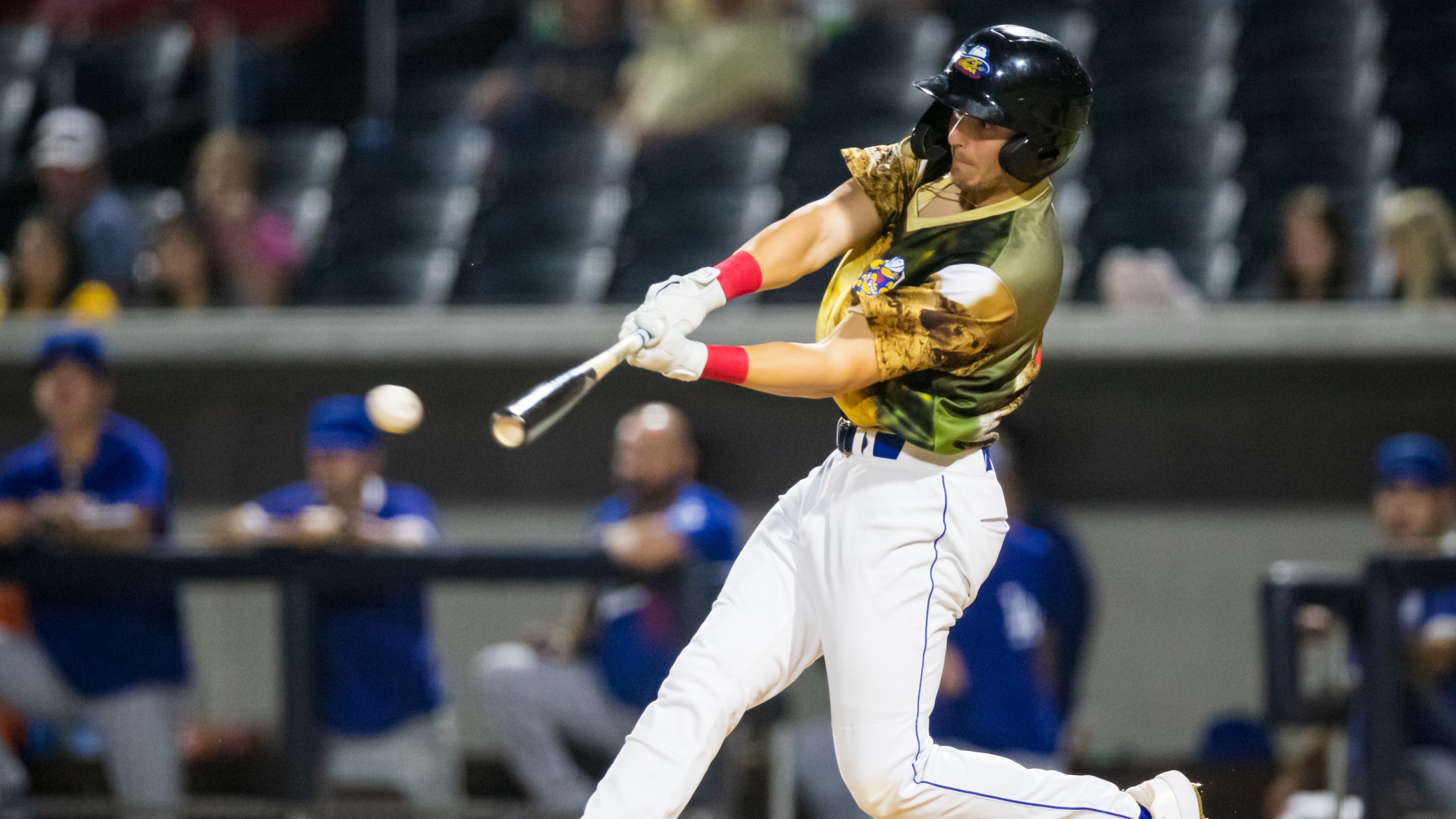 Saturday, September 11, 2021 vs. Tulsa [LAD] Tulsa Drillers (59-54) | Amarillo Sod Poodles (55-57) The Sod Poodles made professional baseball history Saturday night at HODGETOWN when Stone Garrett, Buddy Kennedy, Dominic Fletcher, and Dominic Canzone hit back-to-back-to-back-to-back home runs in the third inning, leading Amarillo to a 20-12 victory
Sod Poodles' Five-Homer Night Not Enough In 8-7 Loss To Tulsa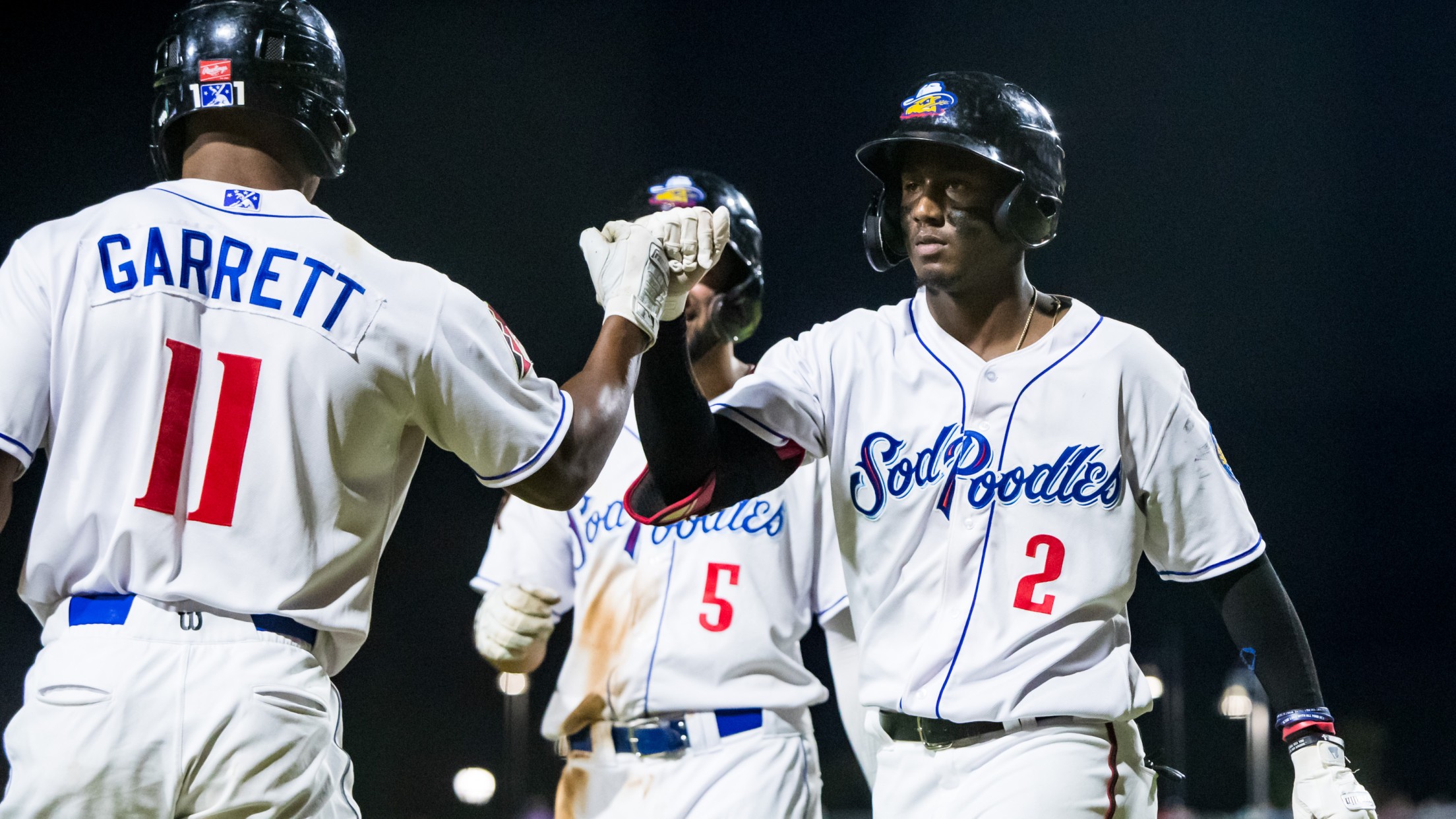 Friday, September 10, 2021 vs. Tulsa [LAD] Tulsa Drillers (59-53) | Amarillo Sod Poodles (54-57) The Soddies fell 8-7 to the Tulsa Drillers Friday night at HODGETOWN. After trailing 5-0 through the first five-and-a-half frames, the Soddies battled back to get within a run. After Tulsa extended to a three-run
Soddies Walk Off In 10th, Earn Second Straight Win Over Tulsa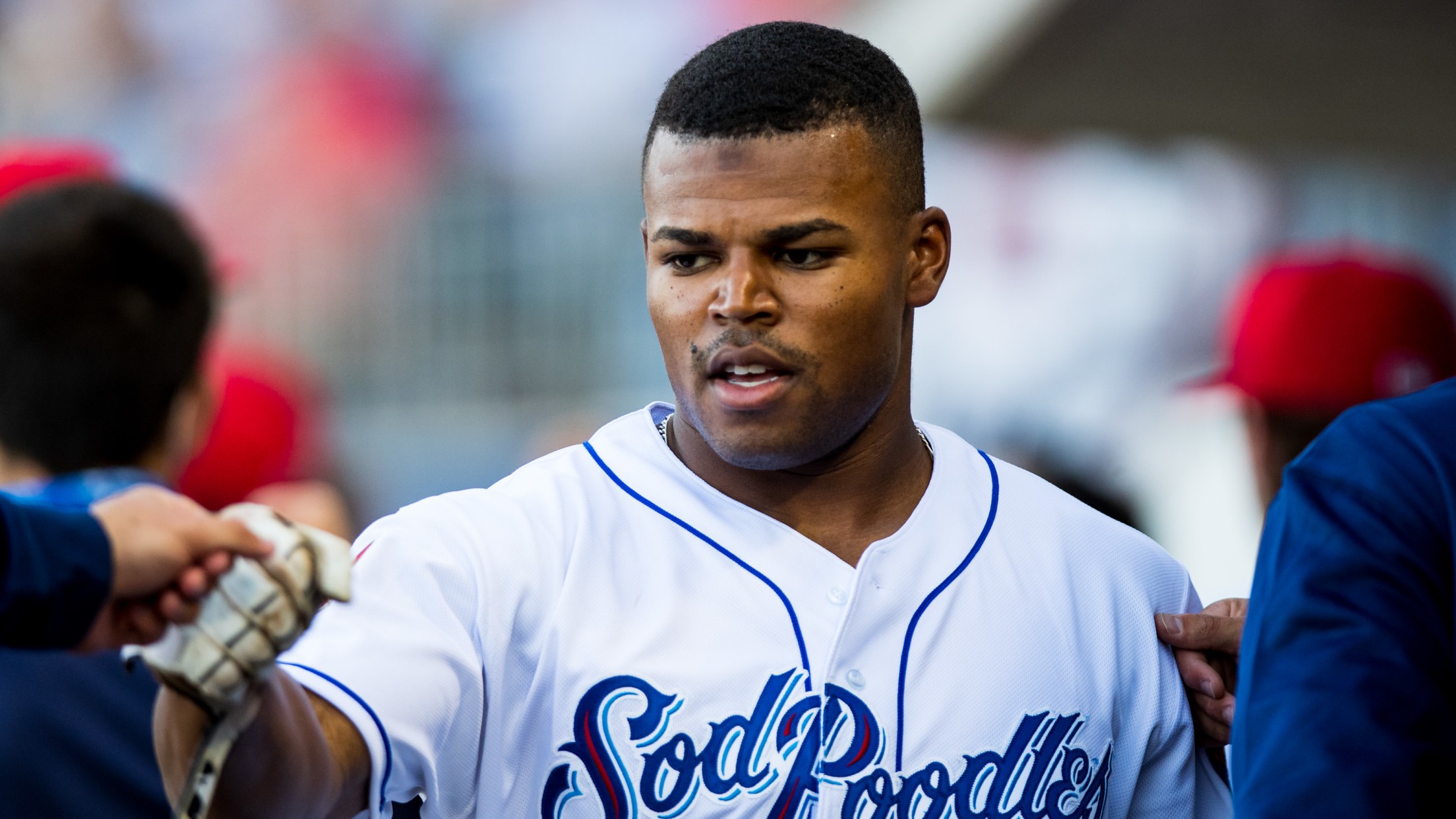 Wednesday, September 8, 2021 vs. Tulsa [LAD] Tulsa Drillers (58-52) | Amarillo Sod Poodles (53-56) The Amarillo Sod Poodles walked off in the 10th inning Wednesday night at HODGETOWN to defeat the Tulsa Drillers 6-5 courtesy of Stone Garrett's line-drive double. The extra-inning victory marked the second consecutive victory against
Soddies Led By Nelson's Career-Night, Route Drillers 10-2
Nelson Strikes Out Nine In A Career-High Seven Innings.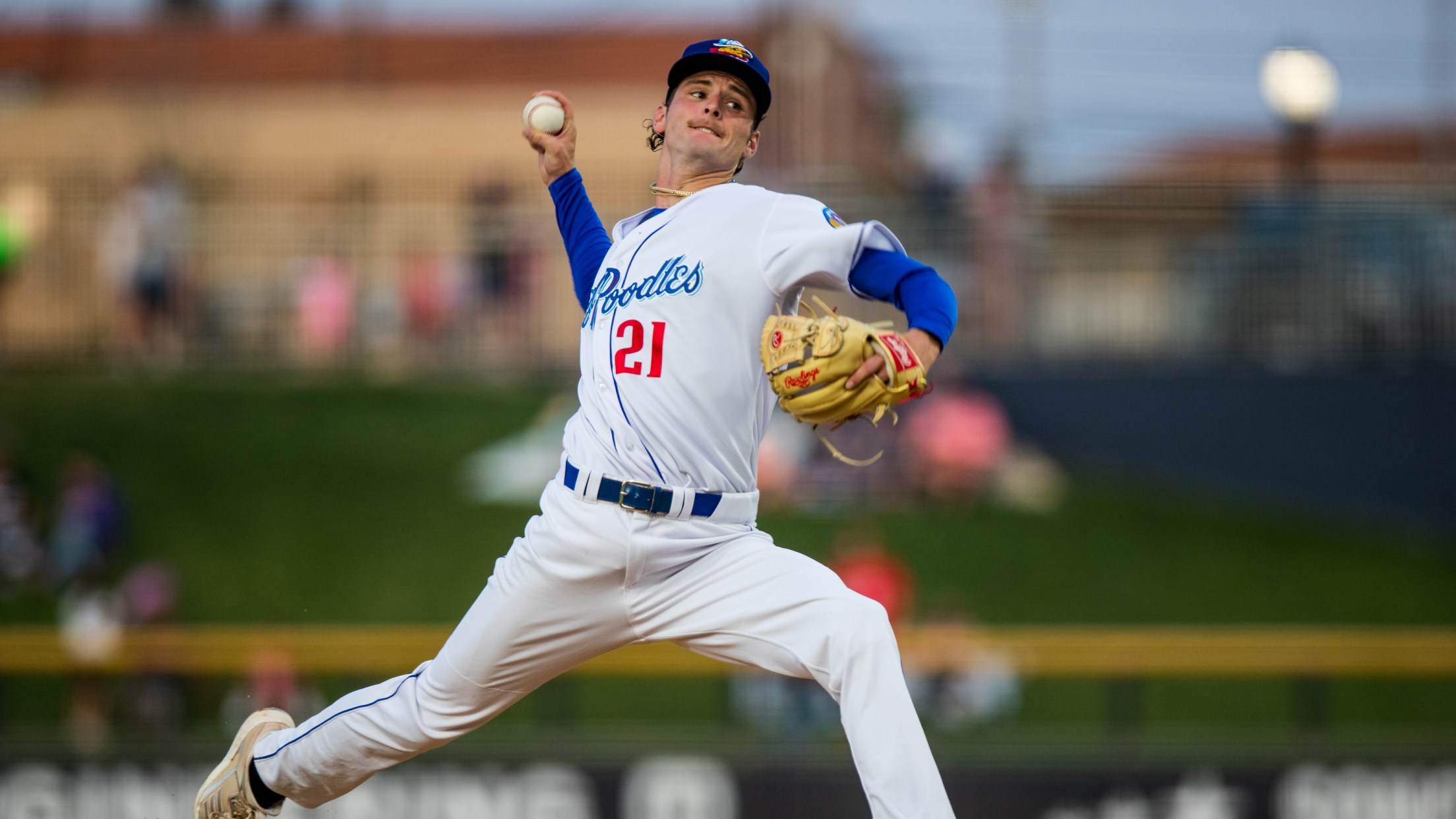 Tuesday, September 7, 2021 vs. Tulsa [LAD] Tulsa Drillers (58-51) | Amarillo Sod Poodles (52-56) Amarillo, Texas — The Amarillo Sod Poodles picked up the series opening win over the Tulsa Drillers on Tuesday night at HODGETOWN. The D-backs' No. 5 rated prospect, Ryne Nelson had a career-night on the
Henry Spins Another Gem In 8-1 Win Over Missions
Jones, Canzone, And Miroglio All Homer In Win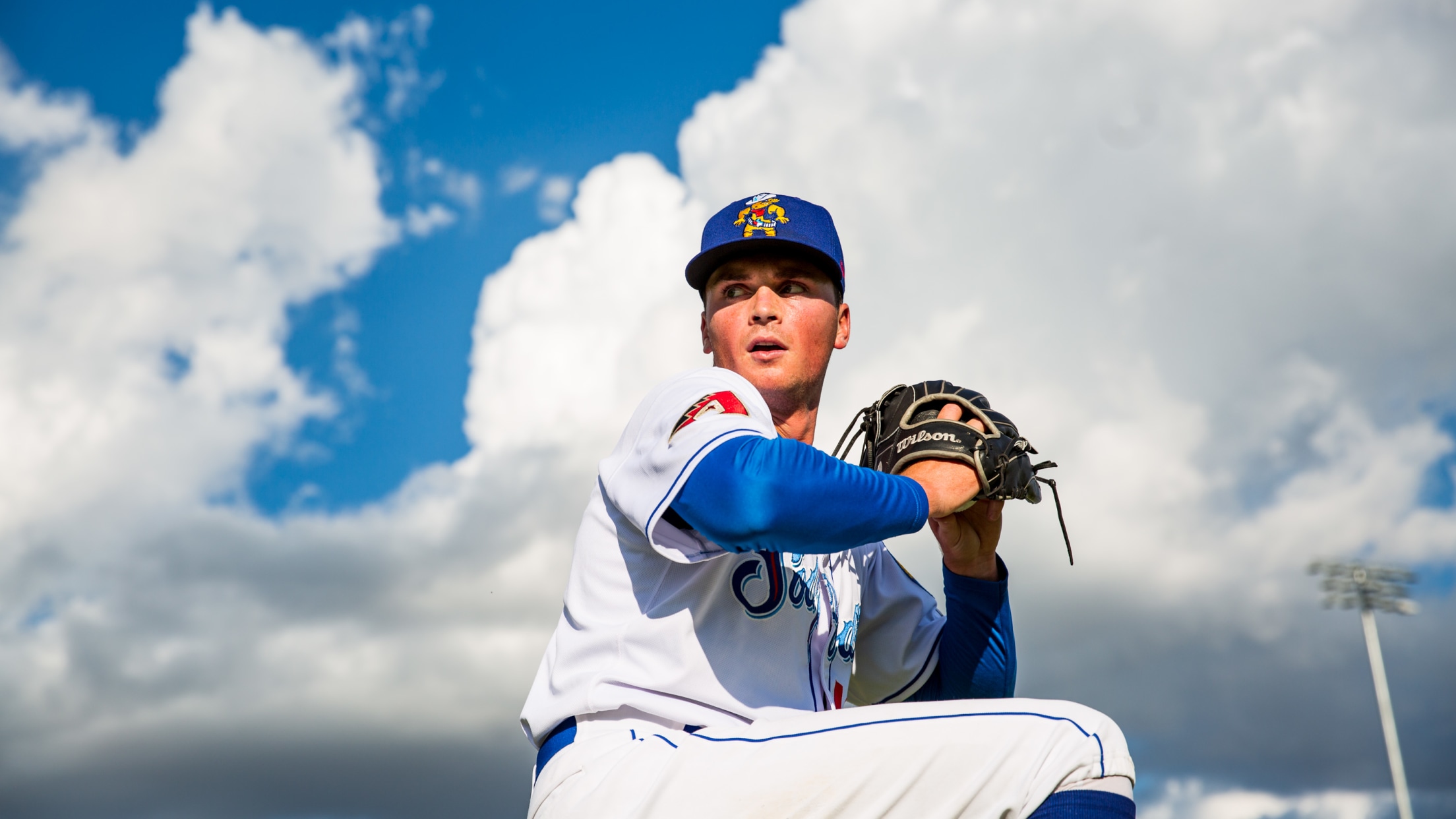 Friday, September 3, 2021 at San Antonio [SD] Amarillo Sod Poodles (50-55) | San Antonio Missions (50-56) San Antonio, Texas — The Amarillo Sod Poodles routed the San Antonio Missions 8-1 on Friday night to take a 3-1 series lead. The night got started with a solo home run in
Sod Poodles Rally Late To Defeat Missions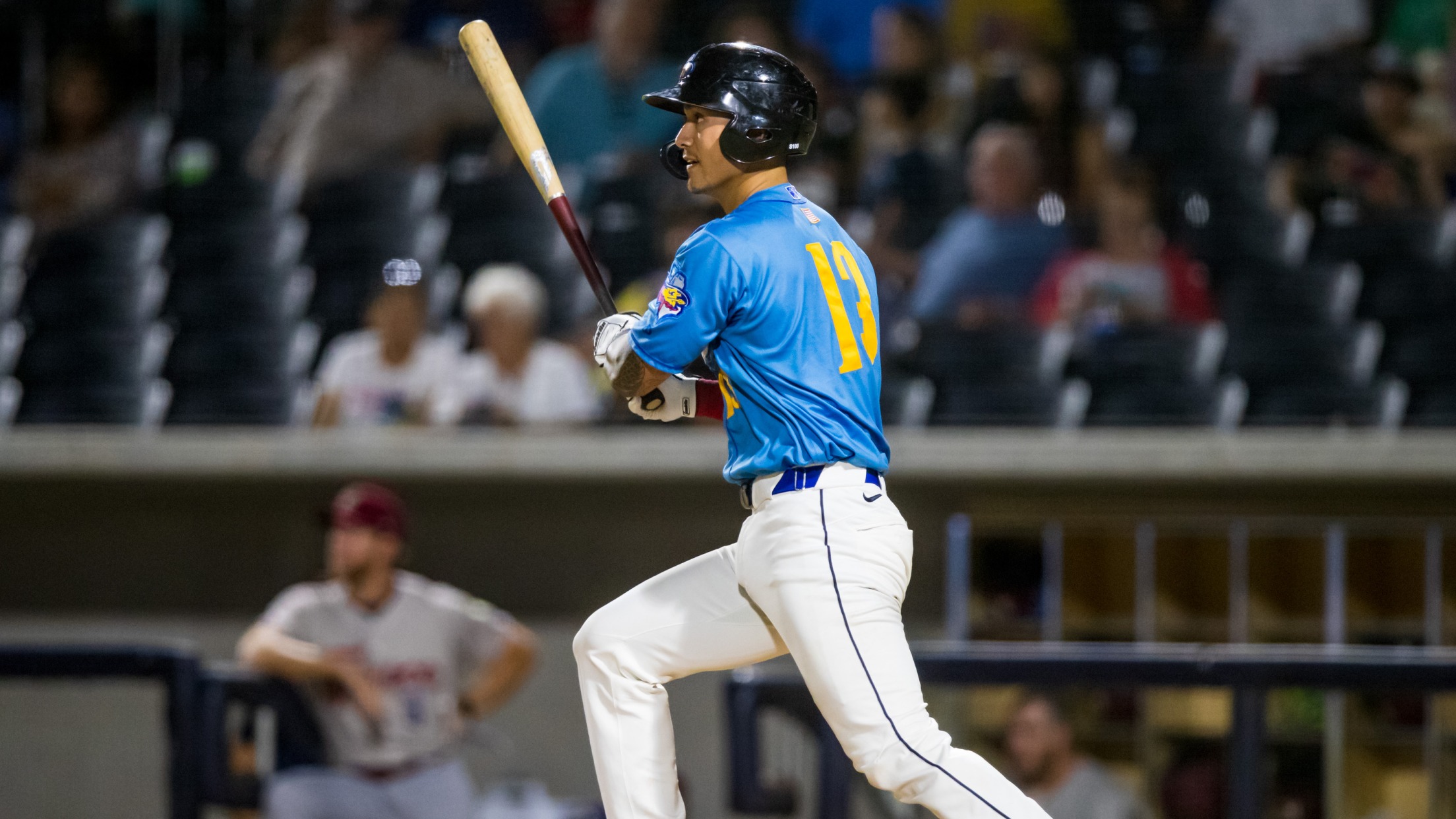 Thursday, September 2, 2021 at San Antonio [SD] Amarillo Sod Poodles (49-55) | San Antonio Missions (50-55) San Antonio, Texas — The Sod Poodles battled late with four unanswered runs to defeat the San Antonio Missions Thursday night by a final score of 6-5. After leading through five frames, the
Sod Poodles Rout Missions In Opener, Earn Fifth Straight Win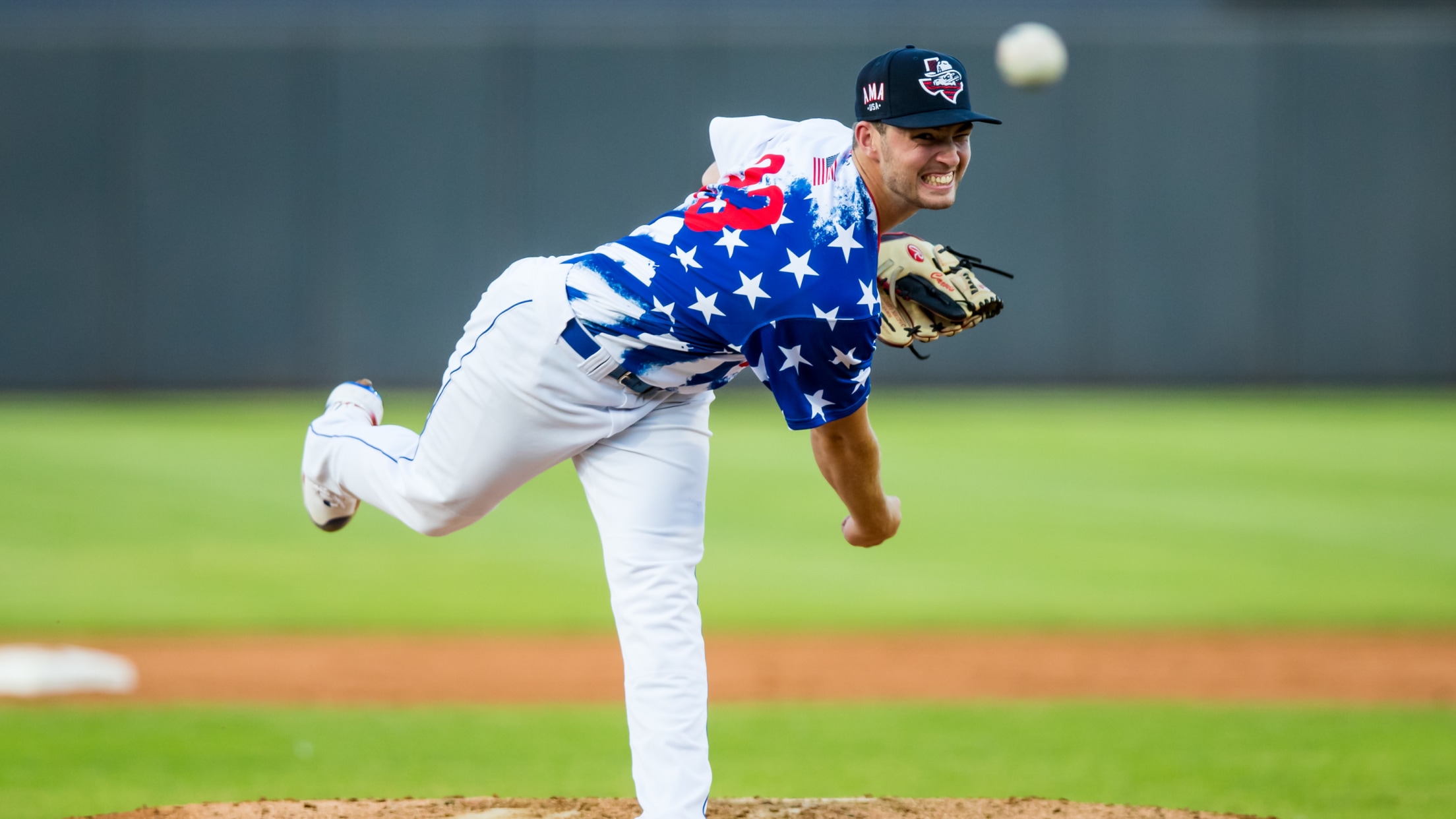 POSTGAME NOTES Tuesday, August 31, 2021 @ San Antonio Missions [SD] Amarillo Sod Poodles (48-53) | San Antonio Missions (48-54) The Sod Poodles took the series opener on the road Tuesday night over the San Antonio Missions by a score of 9-4, ending the month of August with their fifth
Return Of The Gold Sox Boosts Amarillo To Fourth Straight Win 
In 100th Game Of Season, Gold Sox Earn Series Win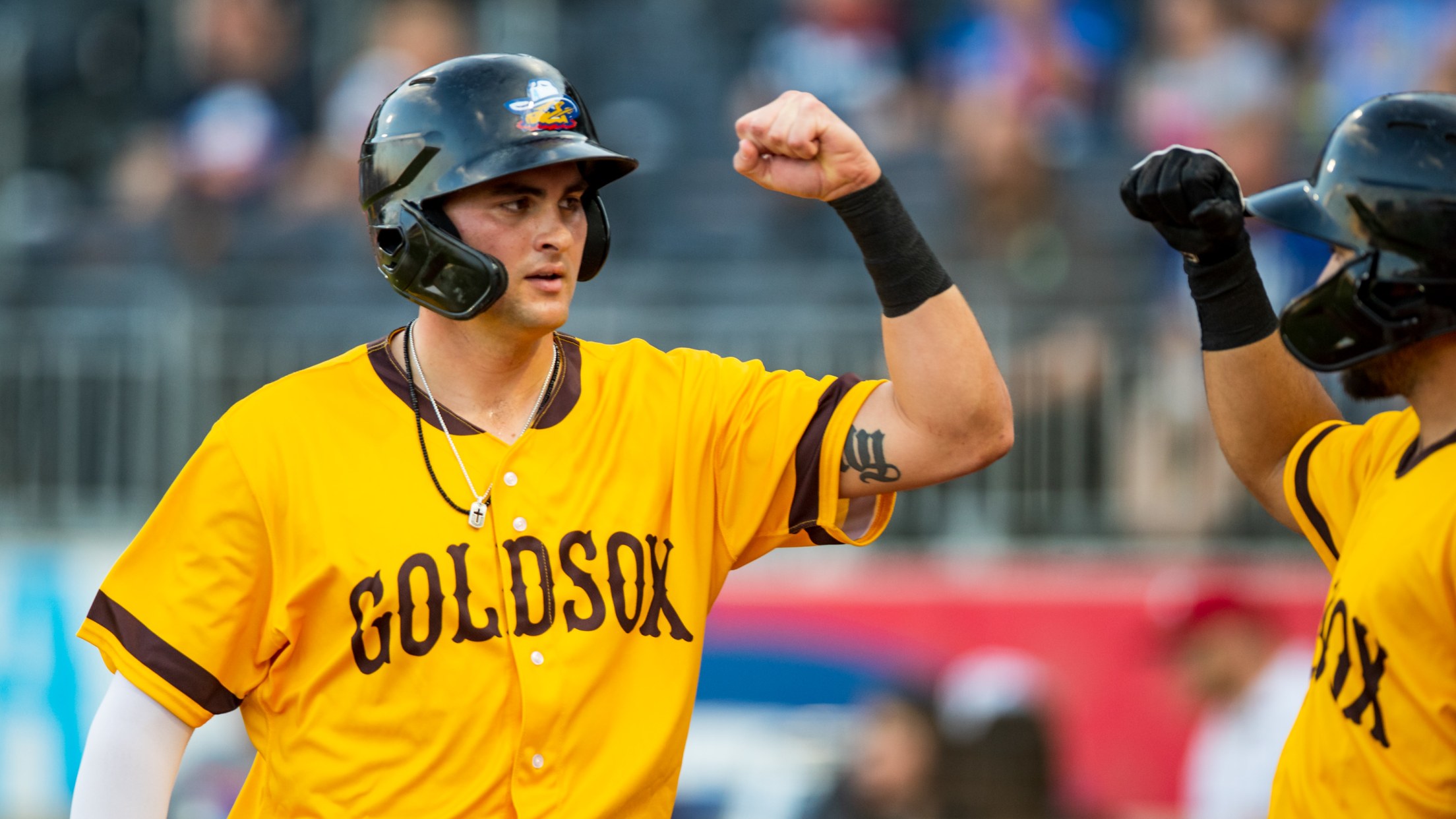 Saturday, August 28, 2021 vs. Frisco RoughRiders [TEX] Frisco RoughRdiers (56-44) | Amarillo Sod Poodles (47-53) Amarillo, Texas — Donning replica Amarillo Gold Sox jerseys honoring the 1976 Texas League Championship team, Amarillo earned their fourth straight win, tying a season-high for consecutive wins in 2021. Amarillo put themselves up
Sod Poodles Win Third Straight Over Frisco Friday Night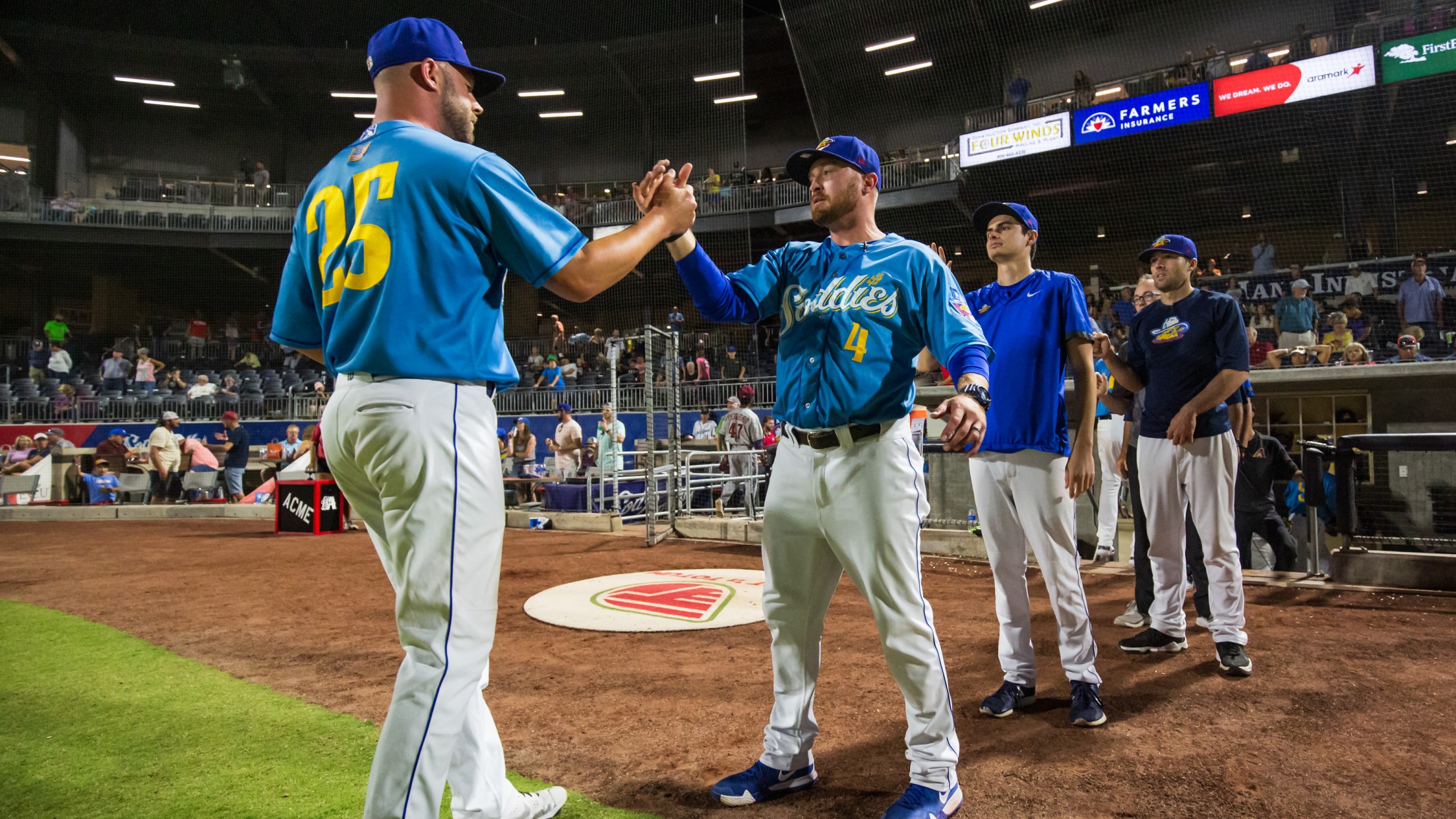 Friday, August 27, 2021 vs. Frisco RoughRiders [TEX] Frisco RoughRiders (56-43) |Amarillo Sod Poodles (46-53) The Sod Poodles won their third straight game Friday night against the Frisco RoughRiders with a 9-5 victory at HODGETOWN. After Frisco tied things at 4-4 in the top of the eighth, Amarillo charged ahead
Jameson's 12-Strikeout Performance Leads Sod Poodles To Shutout Victory Over Midland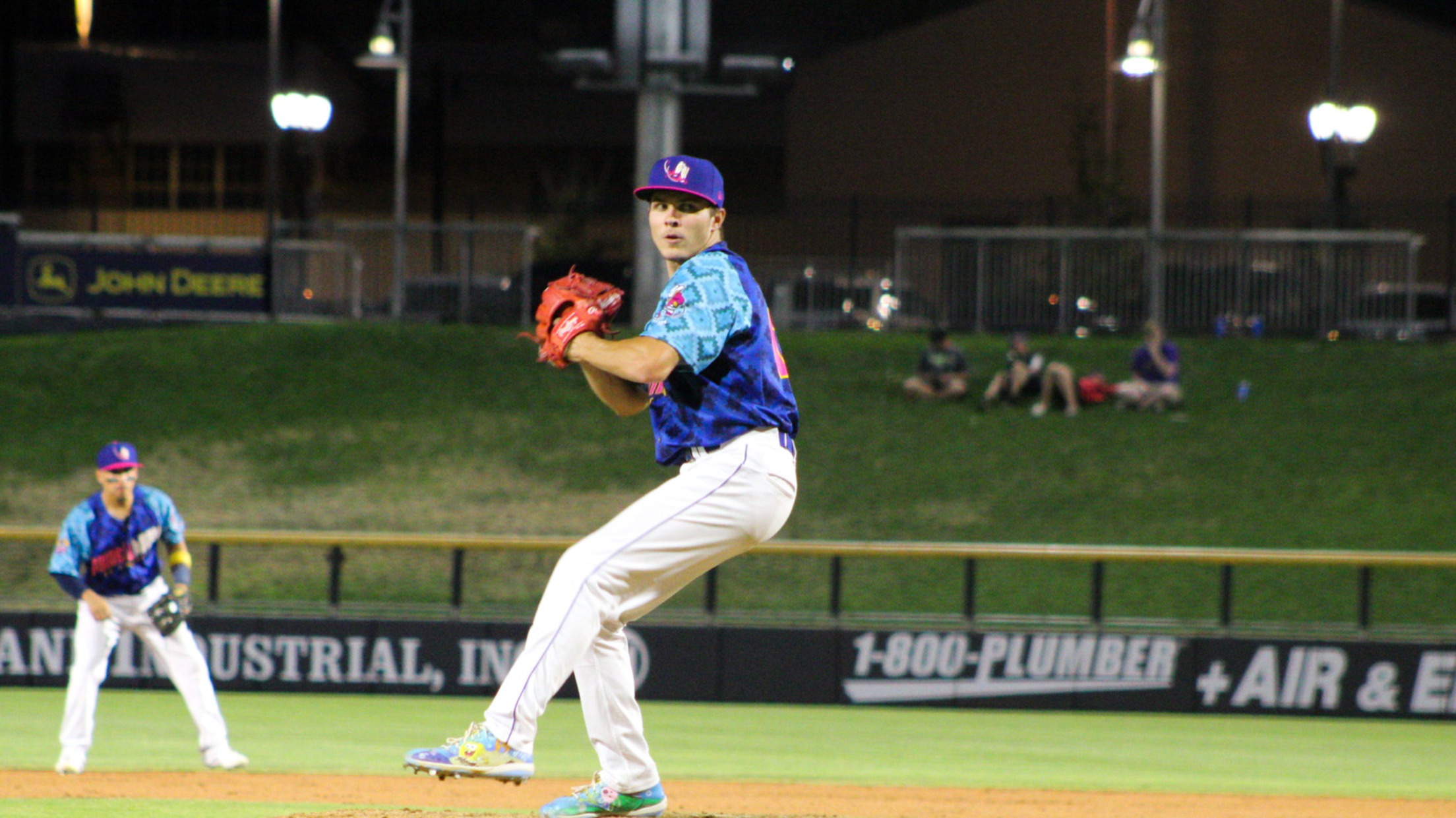 Tuesday, August 17, 2021 @ Midland RockHounds [OAK] Amarillo Sod Poodles (41-49) | Midland RockHounds (44-47) Amarillo starter Drey Jameson (2-0) led the Sod Poodles to a series-opening 1-0 shutout victory Tuesday night over the Midland RockHounds at Momentum Bank Ballpark. The D-backs No. 20-rated prospect set new career-highs with
Canzone's 8th Inning Homer Secures Series Win
Seven More Home Runs Tonight, 30 Combined For The Series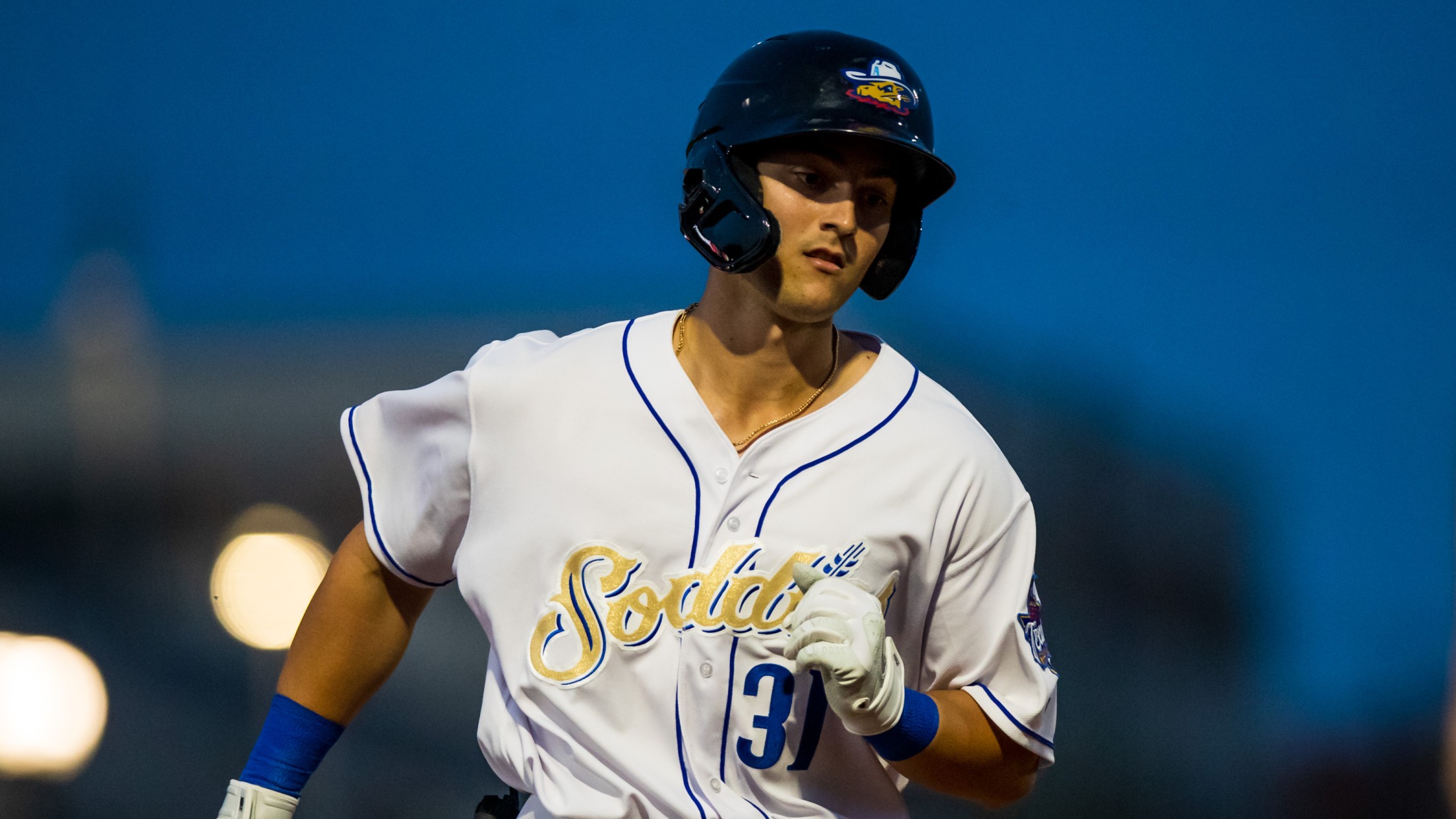 POSTGAME NOTES Sunday, August 15, 2021 vs. Corpus Christi Hooks [HOU] Corpus Christi Hooks (42-48) | Amarillo Sod Poodles (40-49) Amarillo, Texas - After seeing a combined nine home runs hit between the clubs last night, Amarillo sent another three souveriners into the crowd Sunday. Amarillo's third home run of
Canzone's Late Blast Powers Soddies in Frisco
Canzone, Garrett collect three hit nights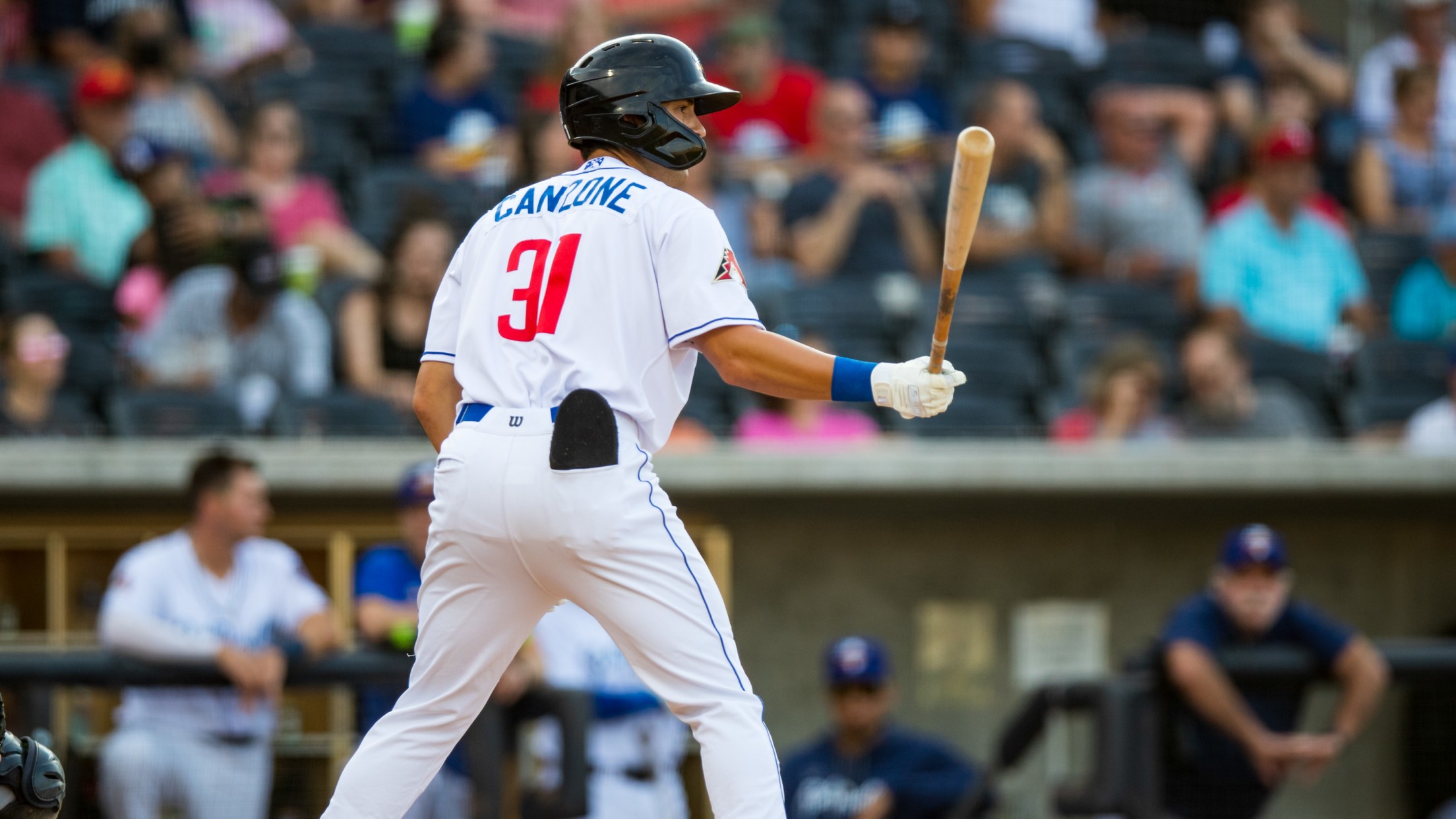 Frisco, Texas — Despite falling behind 3-0 after three innings, the Soddies rallied for a 9-4 win against the Frisco RoughRiders on Saturday evening. With the game tied at 4-4 in the eighth, Dom Canzone blasted a go-ahead two-run homer to cap a three-hit performance. The Sod Poodles have won