Say it loud: Mega Man, Minions cheer for Crawdads
Hickory's section 108 roots for the home team, heckles opposition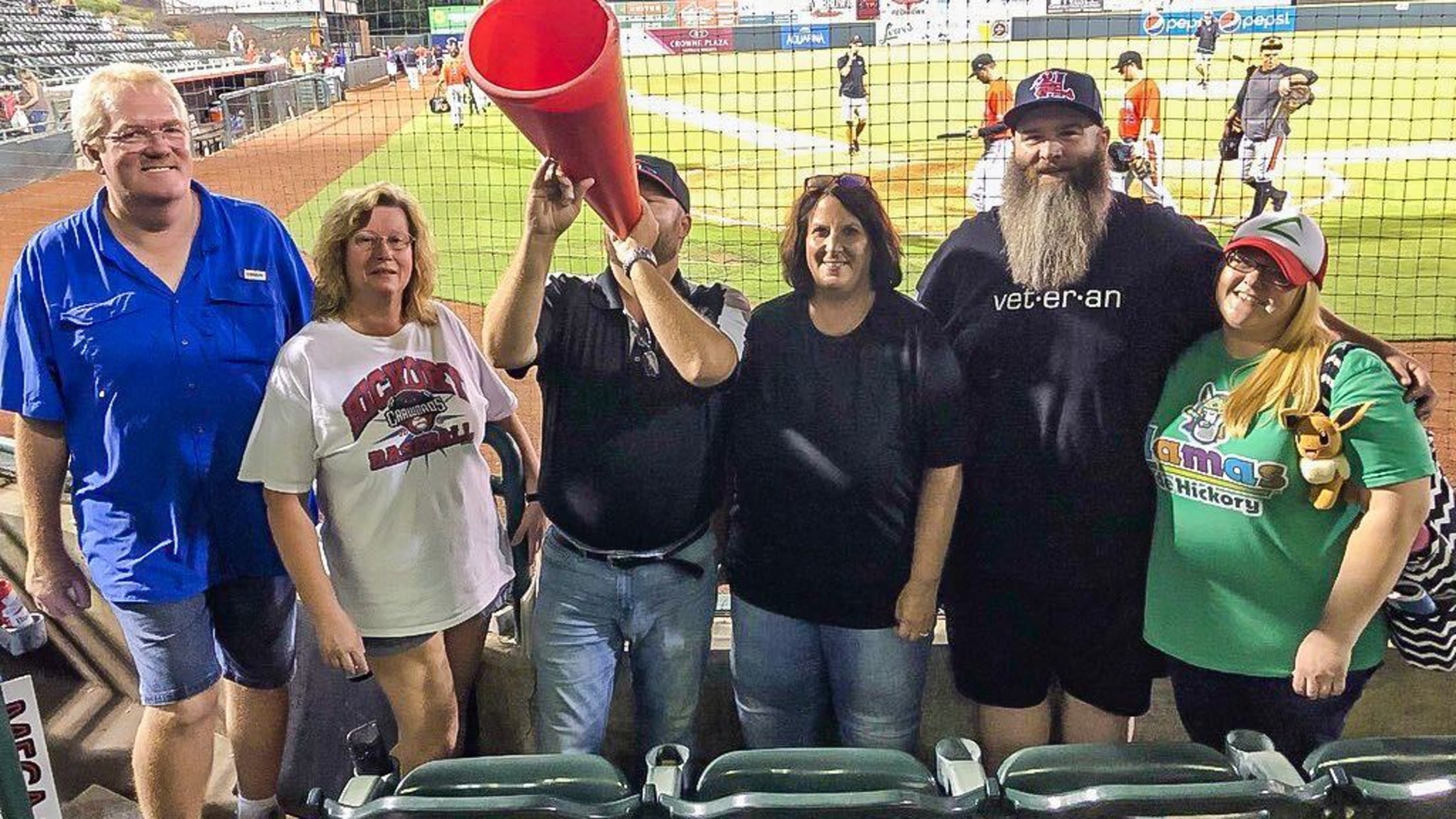 HICKORY, North Carolina -- When a player strikes out at the Hickory Crawdads' home of L.P. Frans Stadium, it takes, on average, 21 steps to make it back to the dugout. This bit of esoterica comes courtesy of Christopher "Mega Man" Pack, Crawdads superfan and heckler extraordinaire. He, of all
Launch angle: Smokies usher has NASA past 
Eason, in search of new frontiers, went from space to the ballpark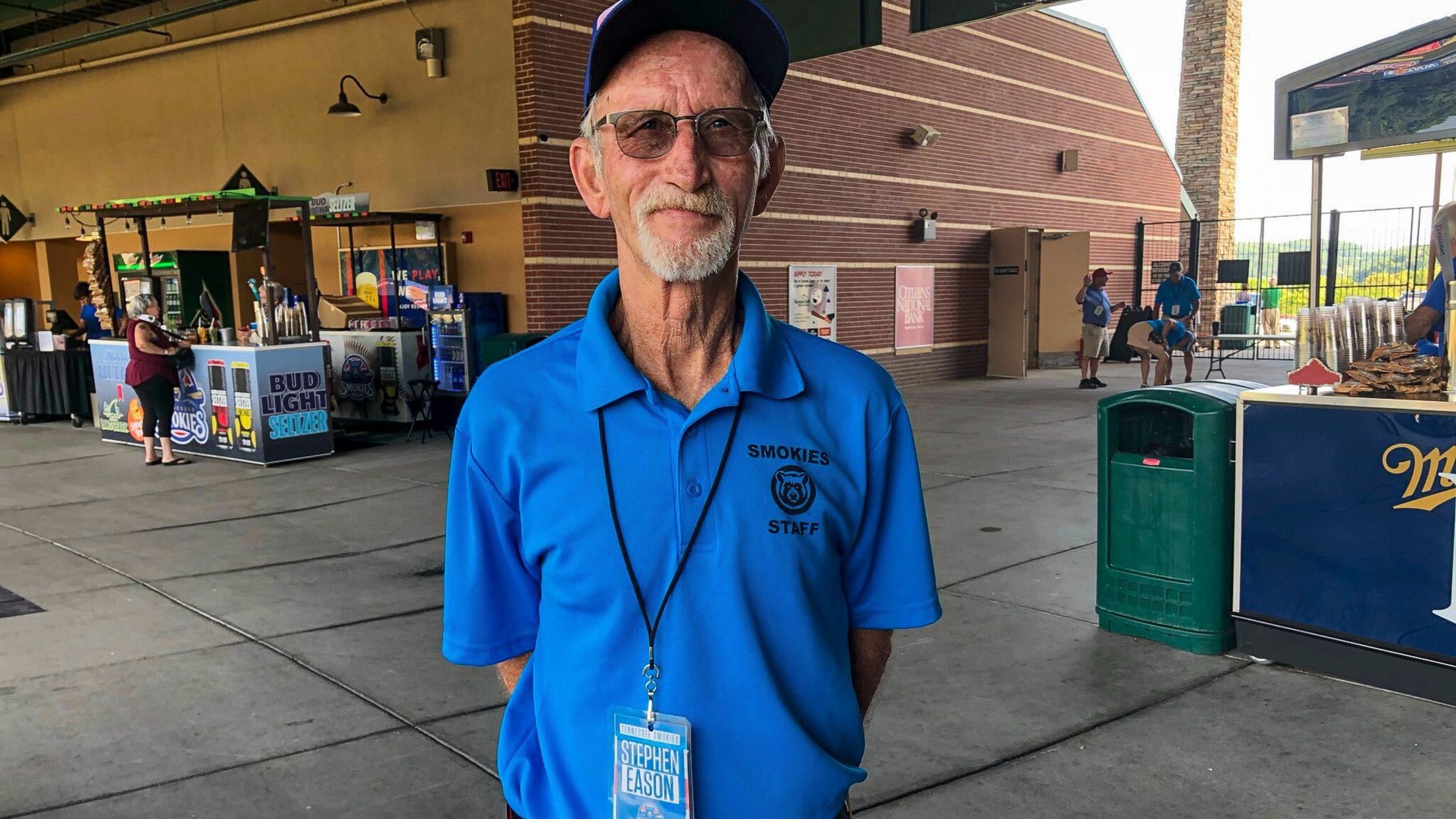 KODAK, Tennessee -- In his current occupation, Stephen Eason helps people get to their seats. In his former occupation, he helped people get to outer space. It just goes to show, you never know who you might meet at a Minor League Baseball game. Eason, a self-described "good old country
Jay Bell serves as skipper of the Rocket City ship
Former MLB star guiding Trash Pandas through inaugural season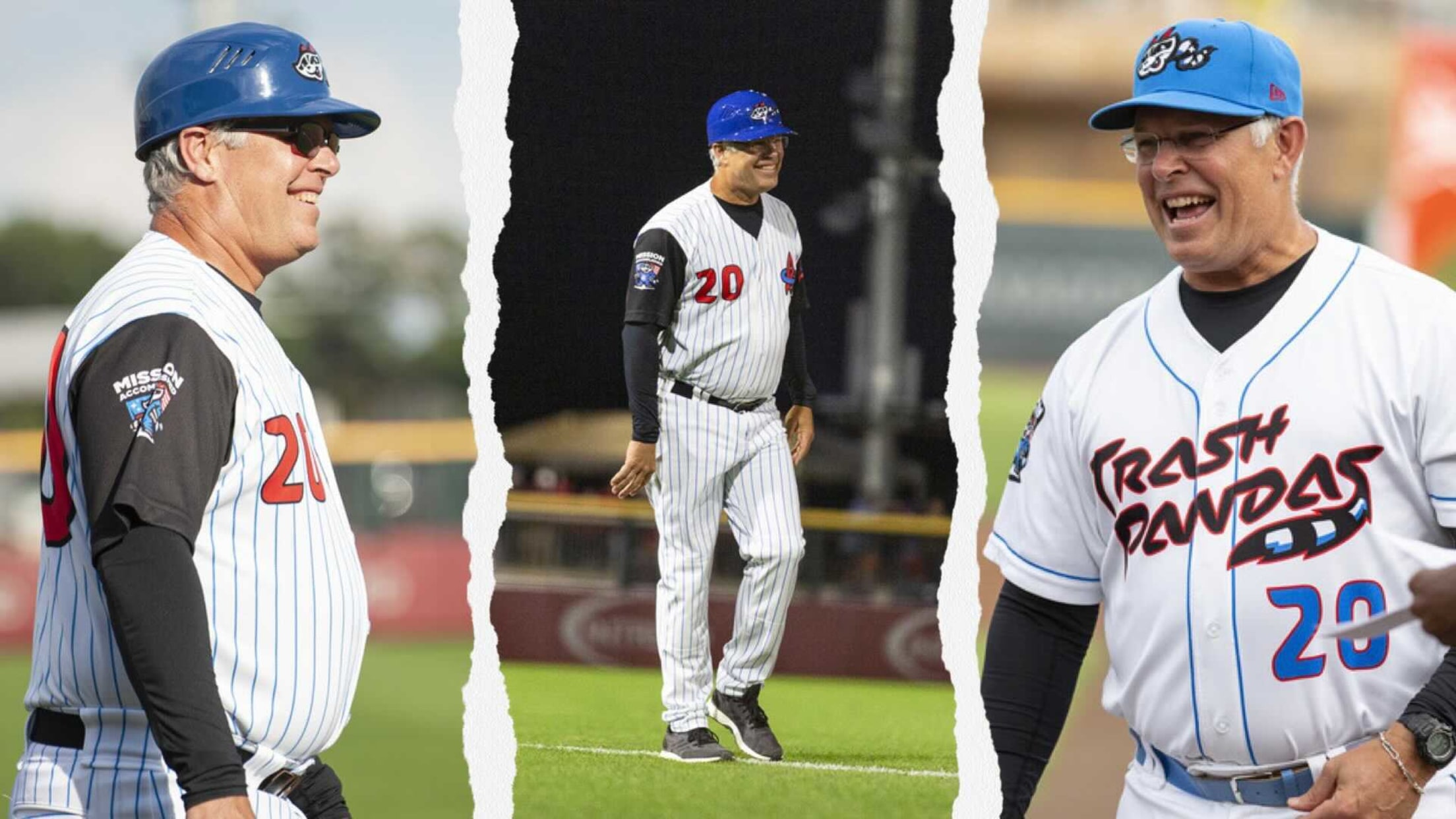 MADISON, Alabama -- Jay Bell has done a lot of things over the course of his long professional baseball career, including scoring the winning run in Game 7 of the World Series as a member of the 2001 Diamondbacks. This season, however, he's doing something that no one in the
In Chattanooga, fans look out for Wanda
Charismatic program vendor is a beloved ballpark fixture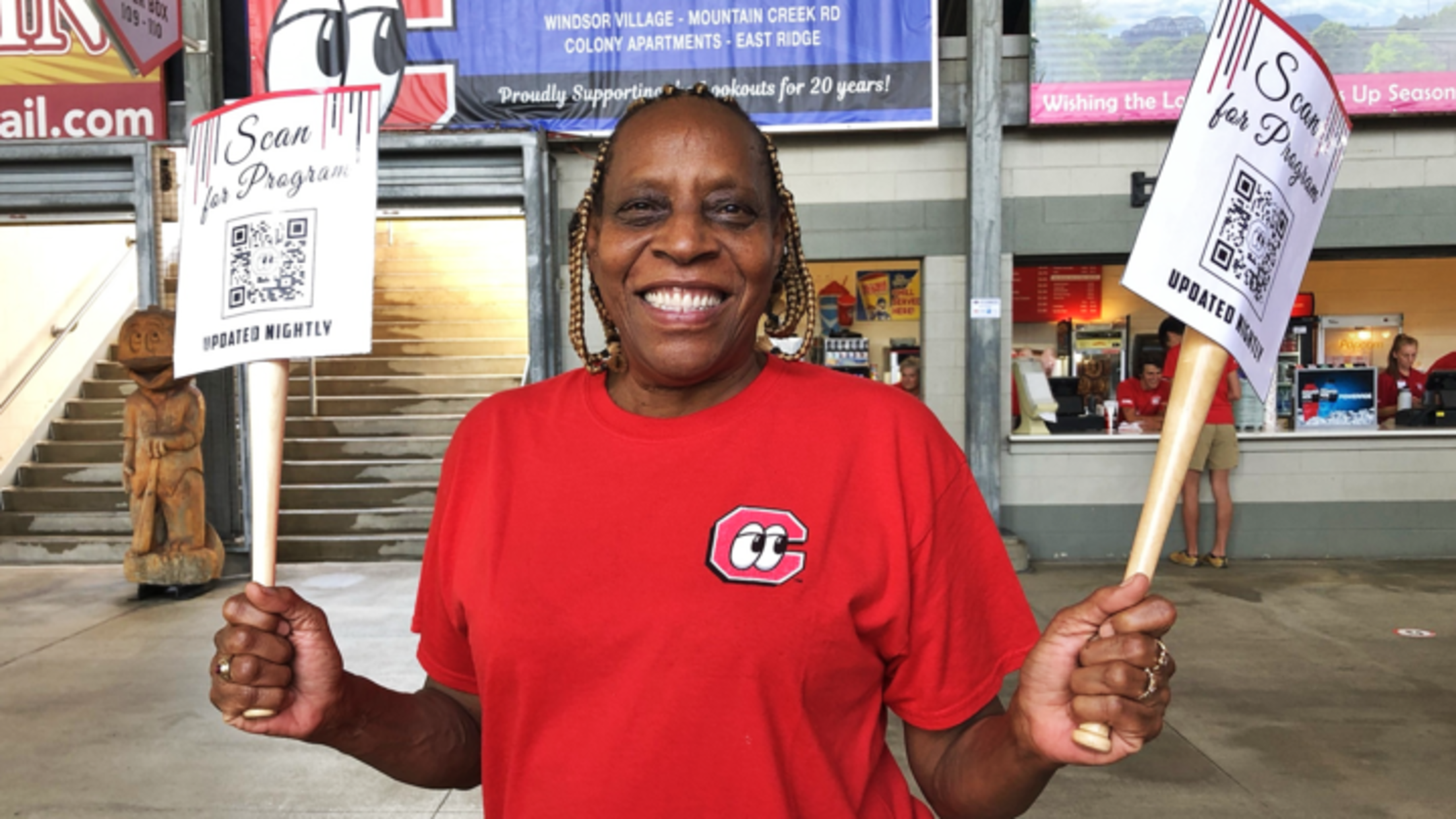 CHATTANOOGA, Tennessee -- If you're making your way to the Chattanooga Lookouts' home of AT&T Field, you'll hear Wanda Goins long before you see her. Her voice, lilting yet forceful, rises above the gameday din and carries well beyond the front entrance. The phrasing has changed over the years, but
MiLB memory box: Mementos from the road
Traveling writer digs deep into the archives in search of souvenirs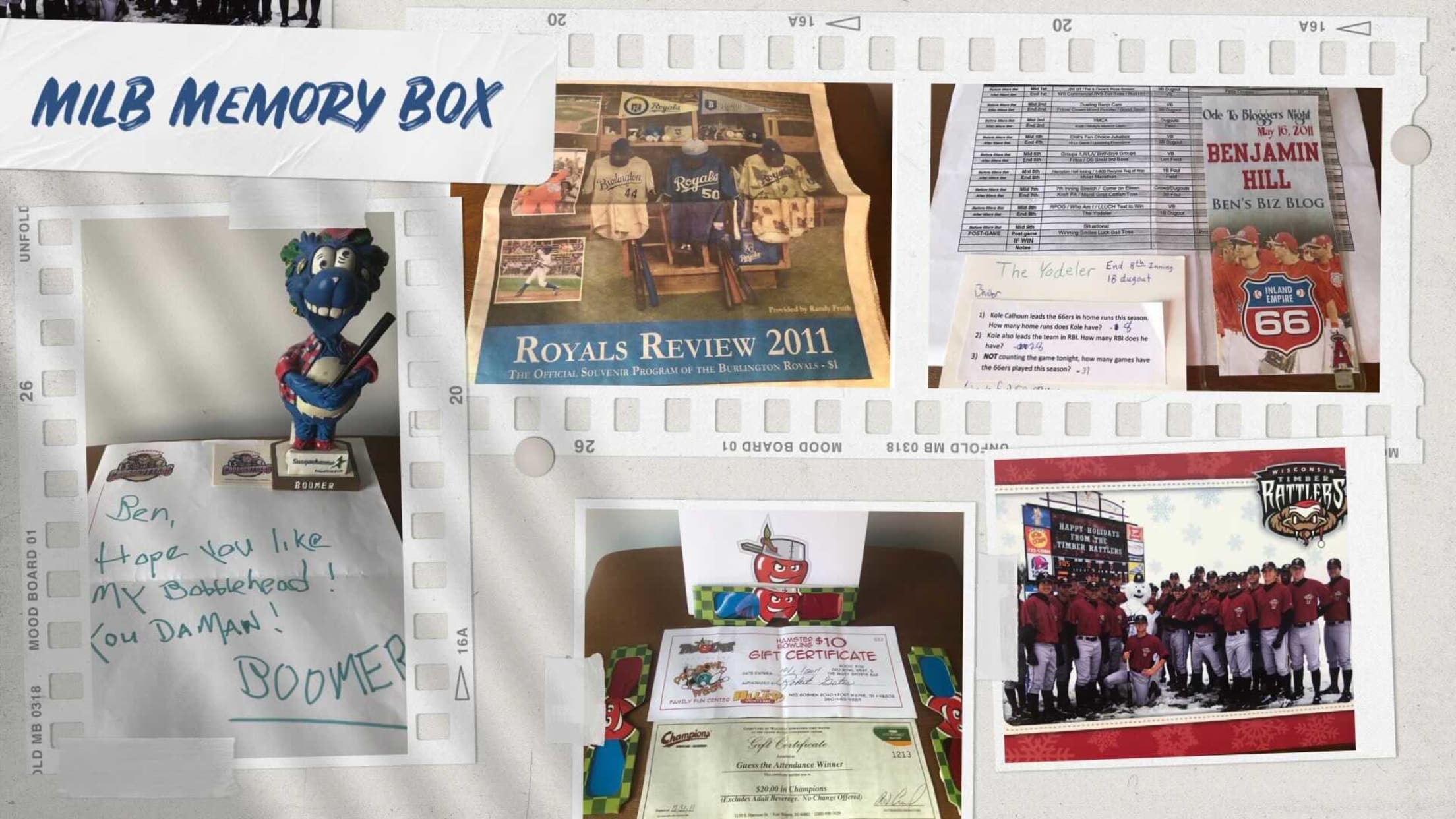 "Do you collect anything?" As someone who has visited 177 Minor League Baseball ballparks, many more than once, I get that question a lot. The individuals who pose this query, usually collectors themselves, are curious as to whether I have made it a point to procure the same sort of
Ben looks back at 2019's ballpark road trips
Traveling scribe visited Fayetteville, Amarillo, Vegas and more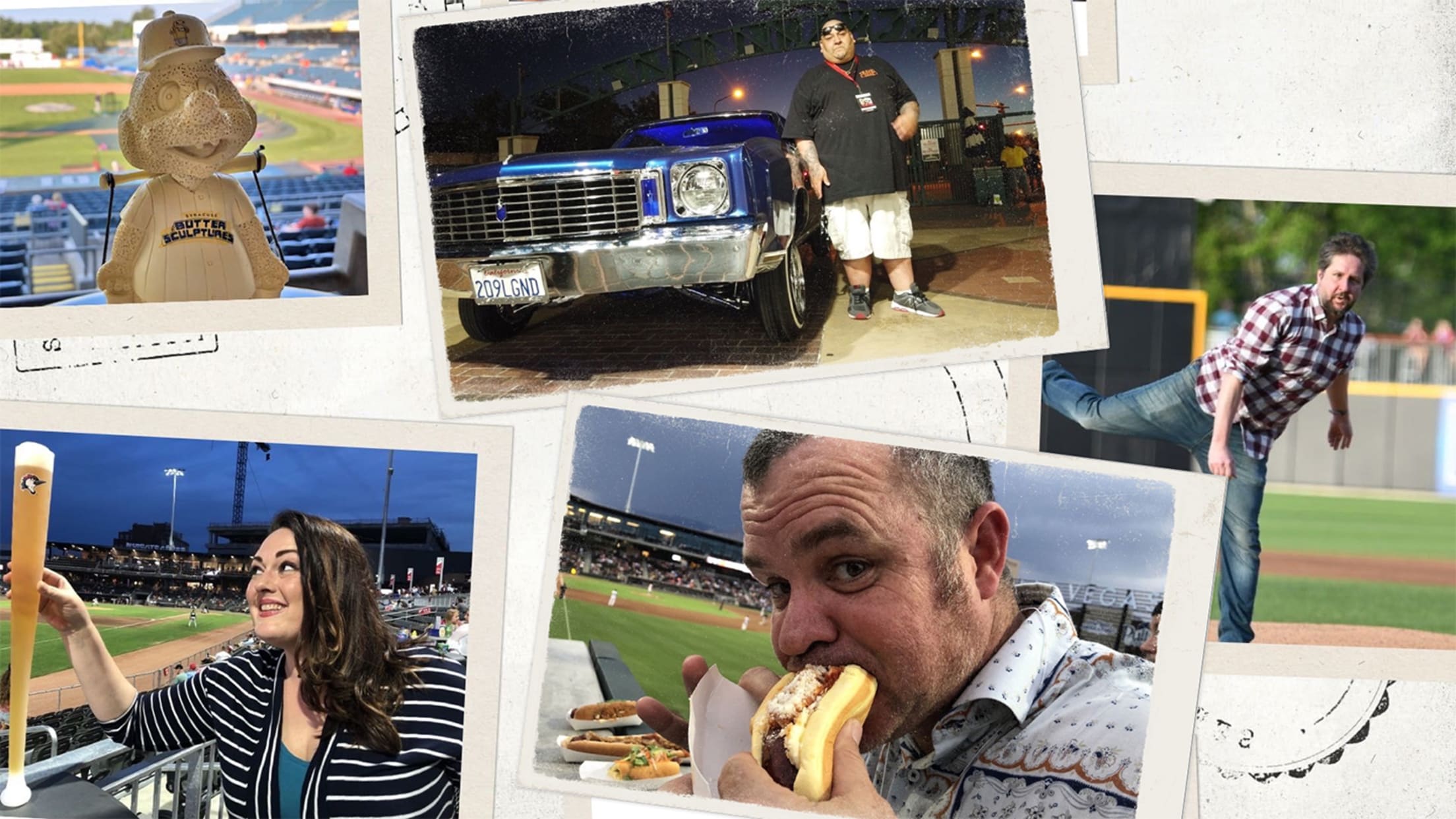 The best thing about Minor League Baseball? In this writer's estimation, it's ballpark road trips. With 160 teams spread out over 14 leagues and six levels of play, there's no shortage of places to visit. It's a great way to see the country, giving fans a reason to visit locales
In it for the long haul: A fan, remembered
An appreciation of Bruce Rogers, passionate High Desert supporter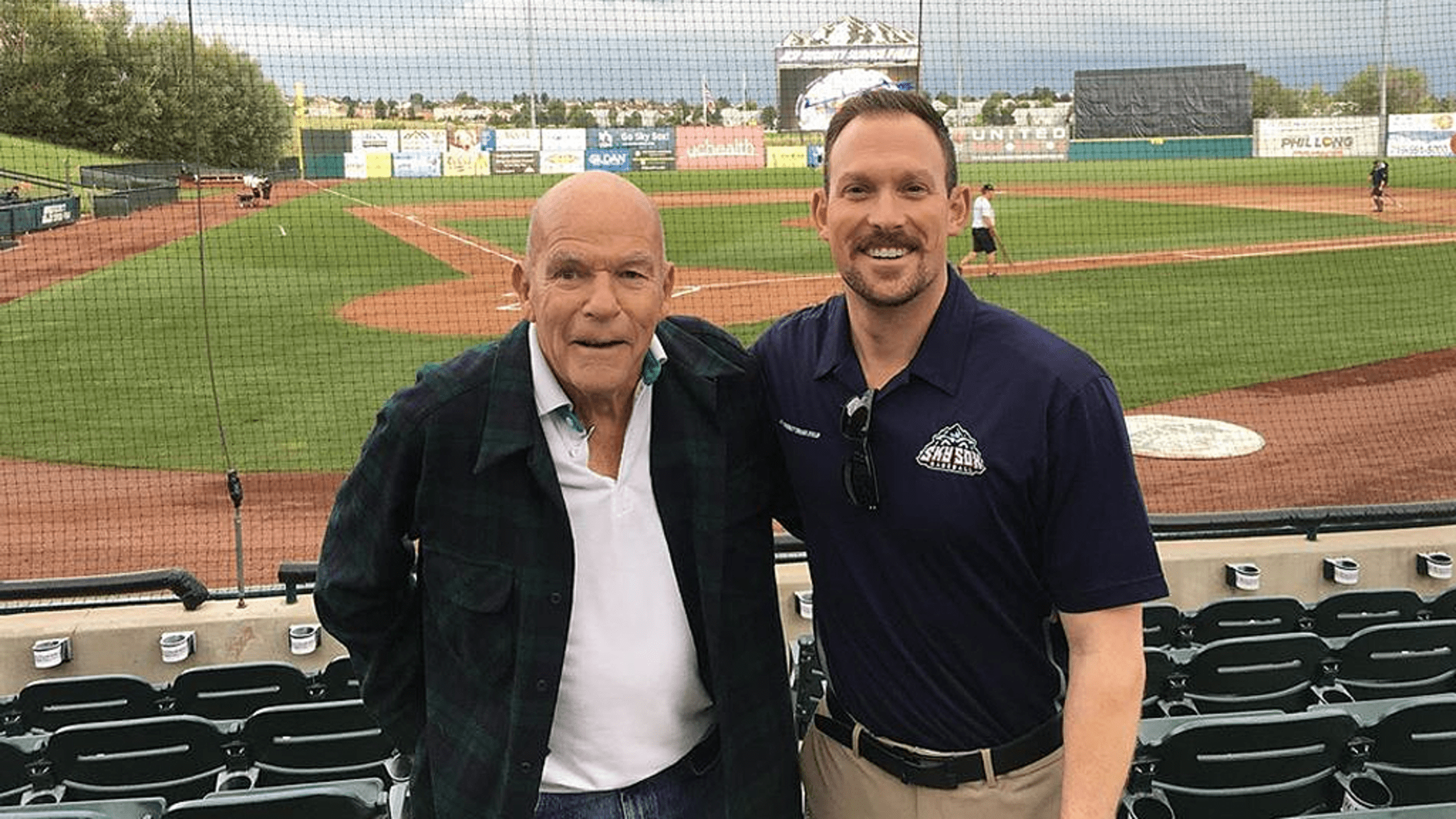 On Dec. 30, 2019, Bruce Rogers died at the age of 79. Rogers, who lived most of his life in Victorville, California, was a husband, father, military veteran and heavy haul trucker who enjoyed a career highlight of sorts when he transported a stolen one-man submarine back to its rightful
Time to move on: Minors' defunct ballparks
Road-tripping writer takes annual look back at bygone facilities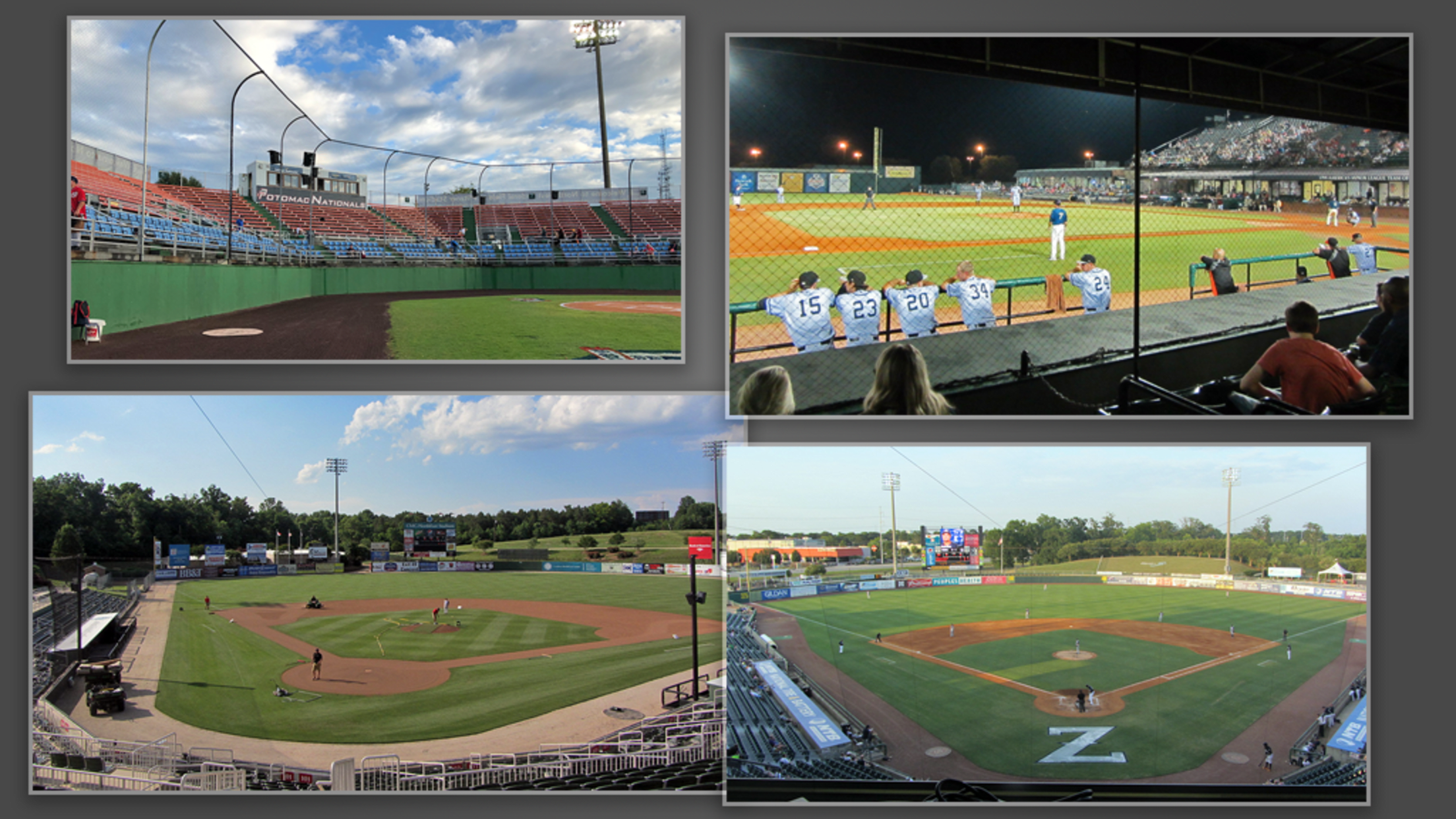 Four new Minor League ballparks are opening in 2020, the most in a single season since 2009. But for every action there is an equal and opposite reaction.The arrival of four new facilities means there are four ballparks that are no longer part of the Minor League landscape. This article,
Meetings meaningful for Jane Rogers
Staten Island exec returns to baseball family after cancer fight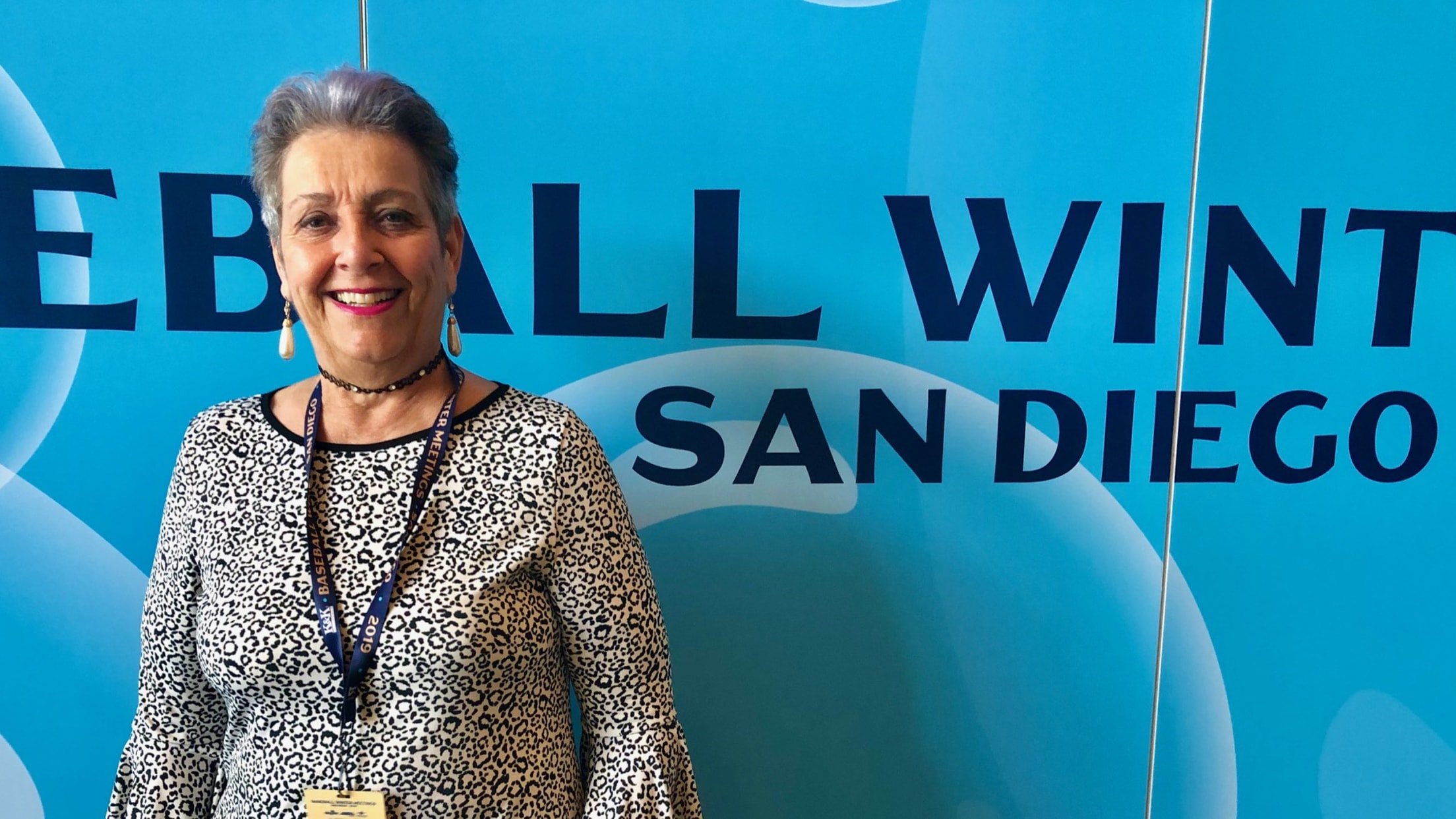 SAN DIEGO -- At the 2018 Baseball Winter Meetings in Las Vegas, Jane Rogers received the New York-Penn League's Executive of the Year. Yesterday morning, in San Diego, she finally heard the applause. Rogers, the Class A Short Season Staten Island Yankees' first -- and therefore longest tenured -- employee, currently
Designated Eater: Tim's Burger, Suns Dog
Chris Ruffner, on cusp of college, samples Hagerstown cuisine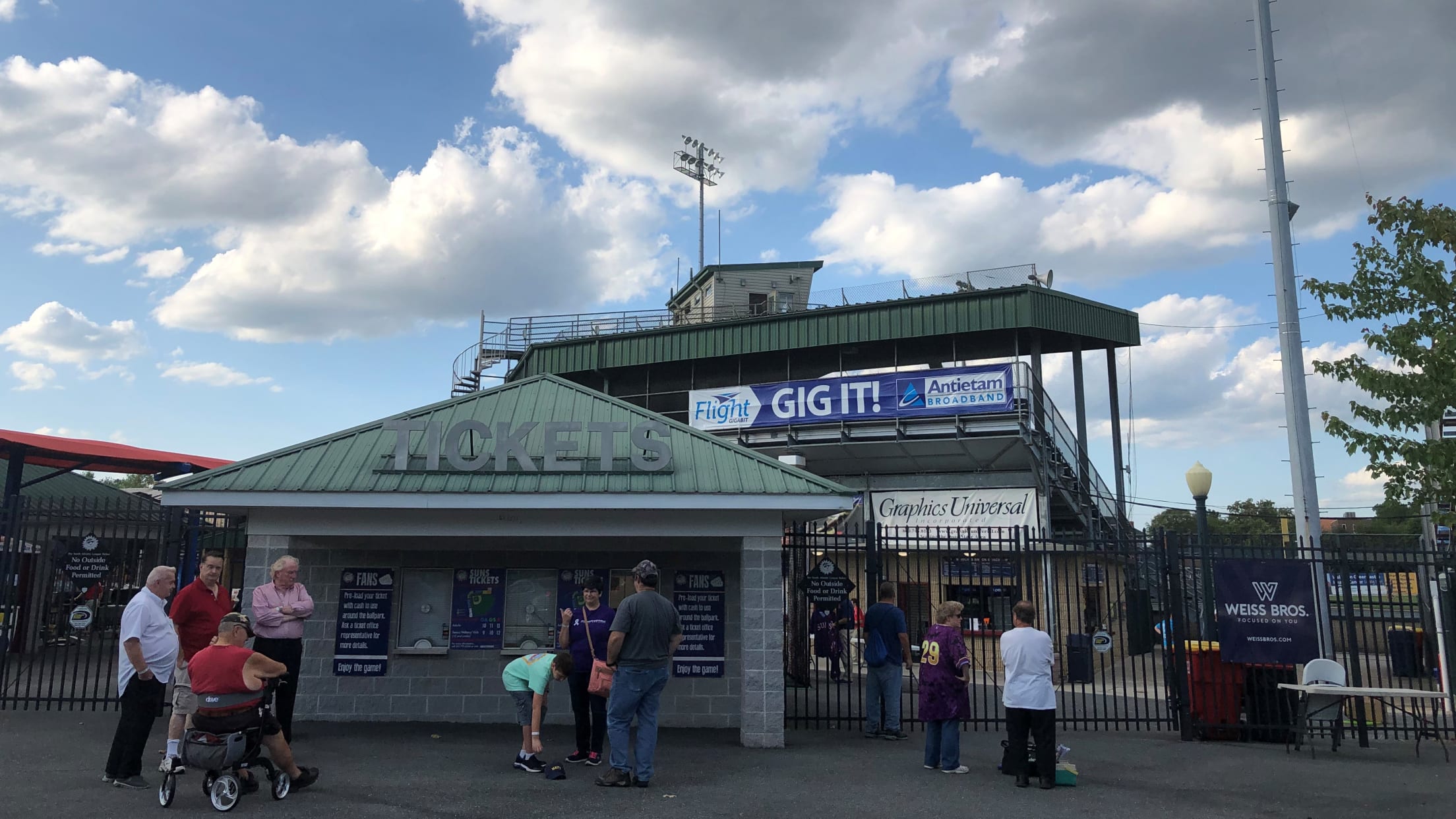 Municipal Stadium, the home of the Hagerstown Suns, is 89 years old. As you might guess, octogenarian ballparks don't offer much in the way of amenities. But what they do offer is history, intimacy and, more often than not, plenty of charm. 
Designated Eater: A final meal in Potomac
Jennings Compton invents new item at penultimate P-Nats game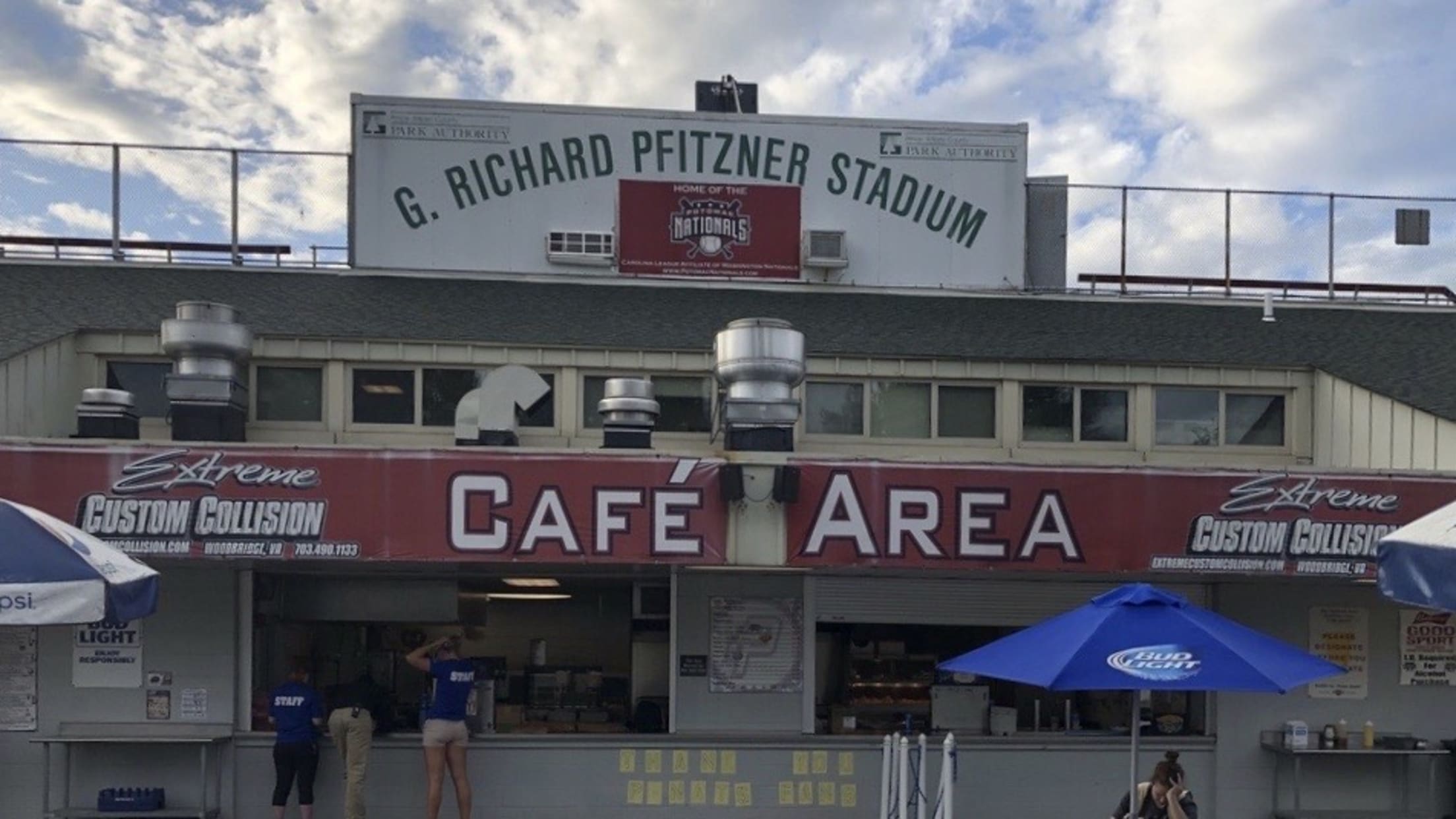 August 28th, 2019 wasn't just any evening at Pfitzner Stadium. It was the Potomac Nationals penultimate home game. The end of the season loomed and, just beyond that, a move 30 miles south to a new ballpark in Fredericksburg, Virginia. I was in town to say goodbye to the Pfitz (as
Designated Eater: Daniel Rivas chows down
The Grizzly Fanatic samples tri-tip, "car"-ne asada, tacos, more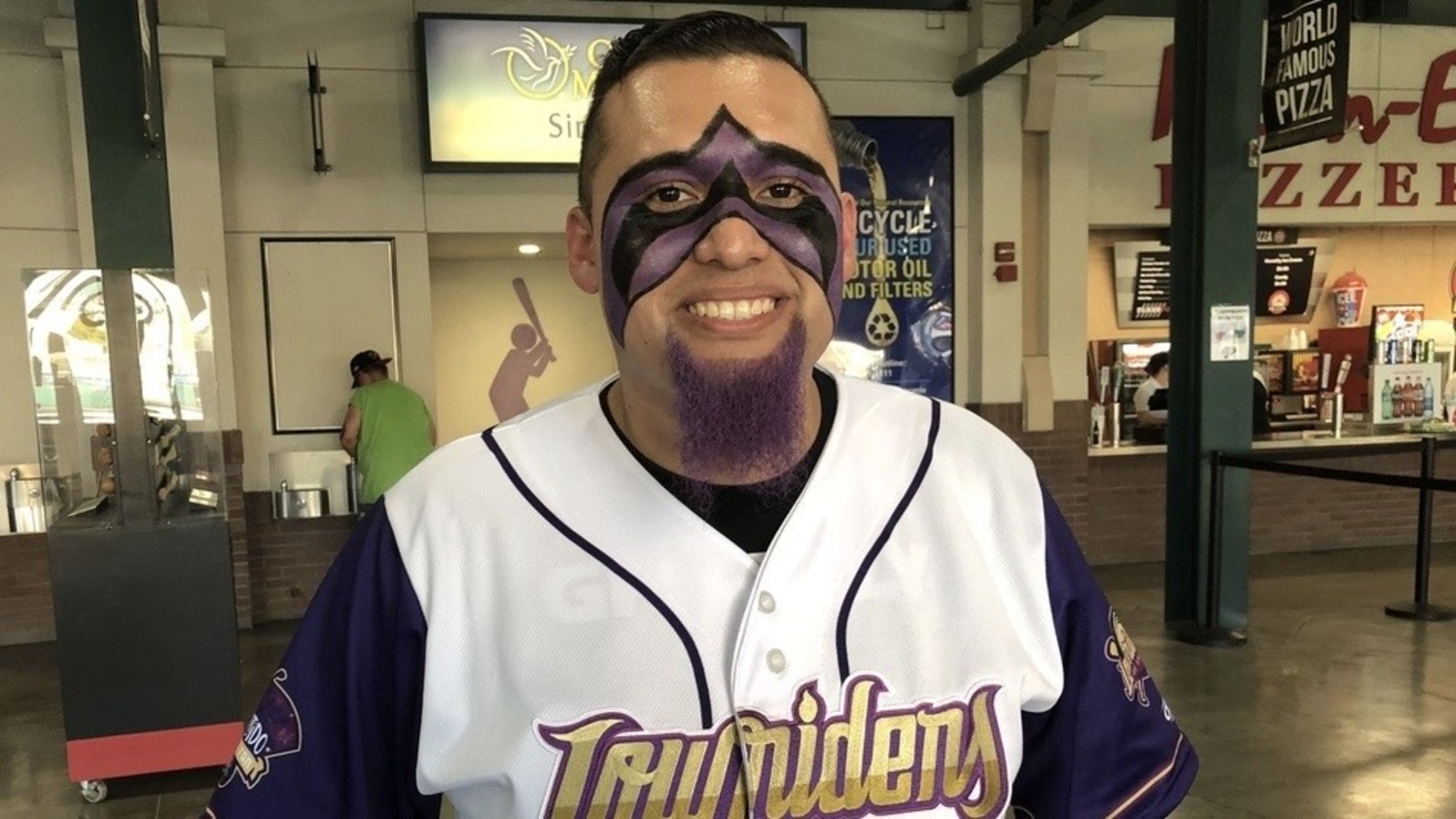 Daniel Rivas, seen in the photo at the top of this article, is a native of Laton, California who currently lives in Salinas and works as a high school math teacher. But when Daniel visits the Fresno Grizzlies' home of Chukchansi Park, he dons Ultimate Warrior-inspired facepaint and thus transforms
Designated Eater: Nando meets the Mets
Noted Syracusan samples the goods on Butter Sculptures Night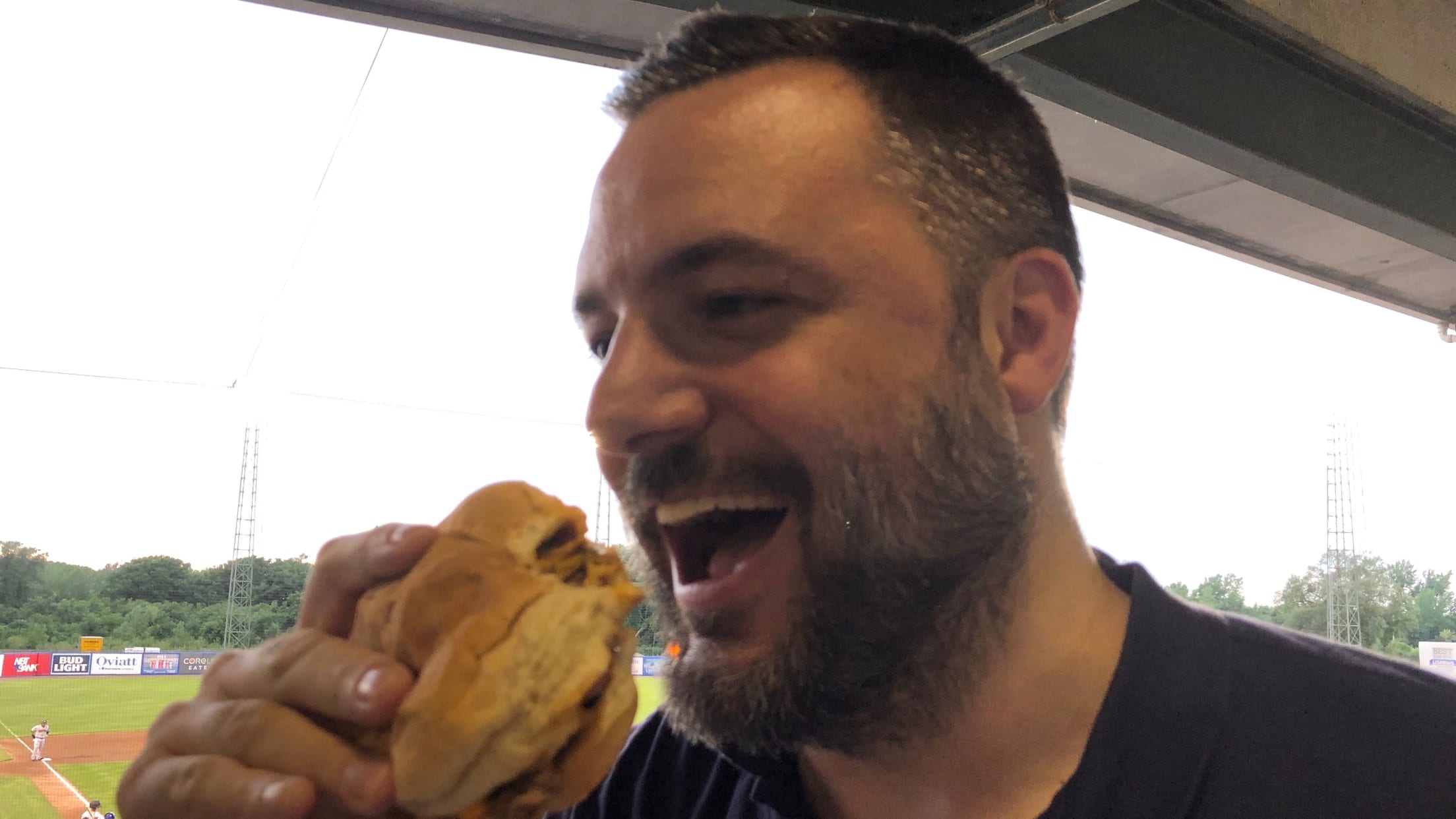 Nando DiFino is a relentlessly exuberant and deeply loyal individual. He brings people together, pays for their drinks and seeks out commonalities, all while deflecting the well-deserved praise he recieves for so consistently acting in this manner. To know Nando is to love him.
Designated Eater: Improvisations in Auburn
Cotton candy dog inventor creates new item at Doubledays game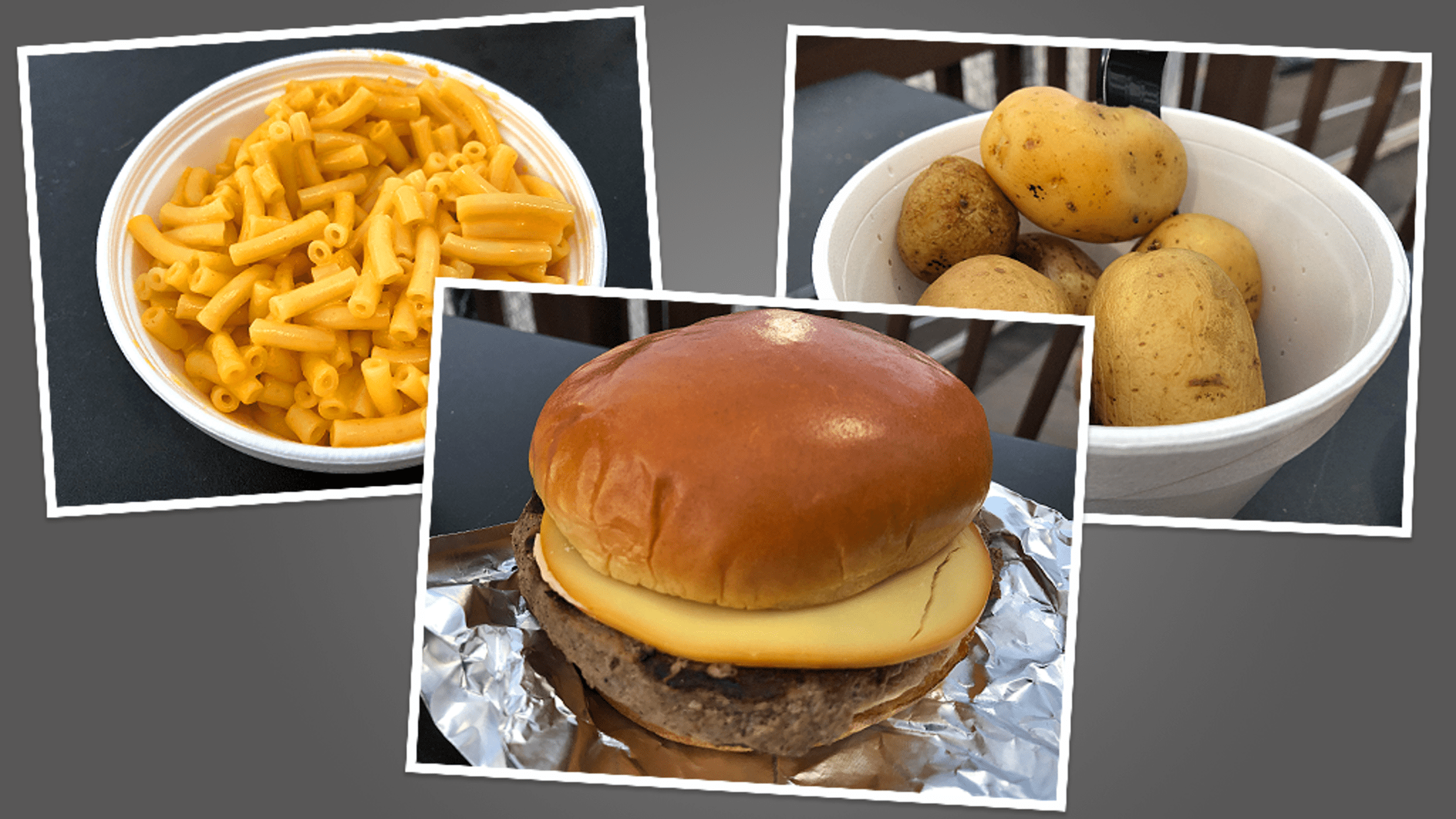 Tom Ando knows food. Tom, a Buffalo, New York native who now lives across the border in Fort Erie, Ontario, has experience as a food and beverage manager in a variety of professional sports settings. He currently handles club-level concessions at the Buffalo Sabres' home of KeyBank Center; this job followed
On the Road: Shagging in Hagerstown
Suns co-owner Dahbura found 'key to happiness' on field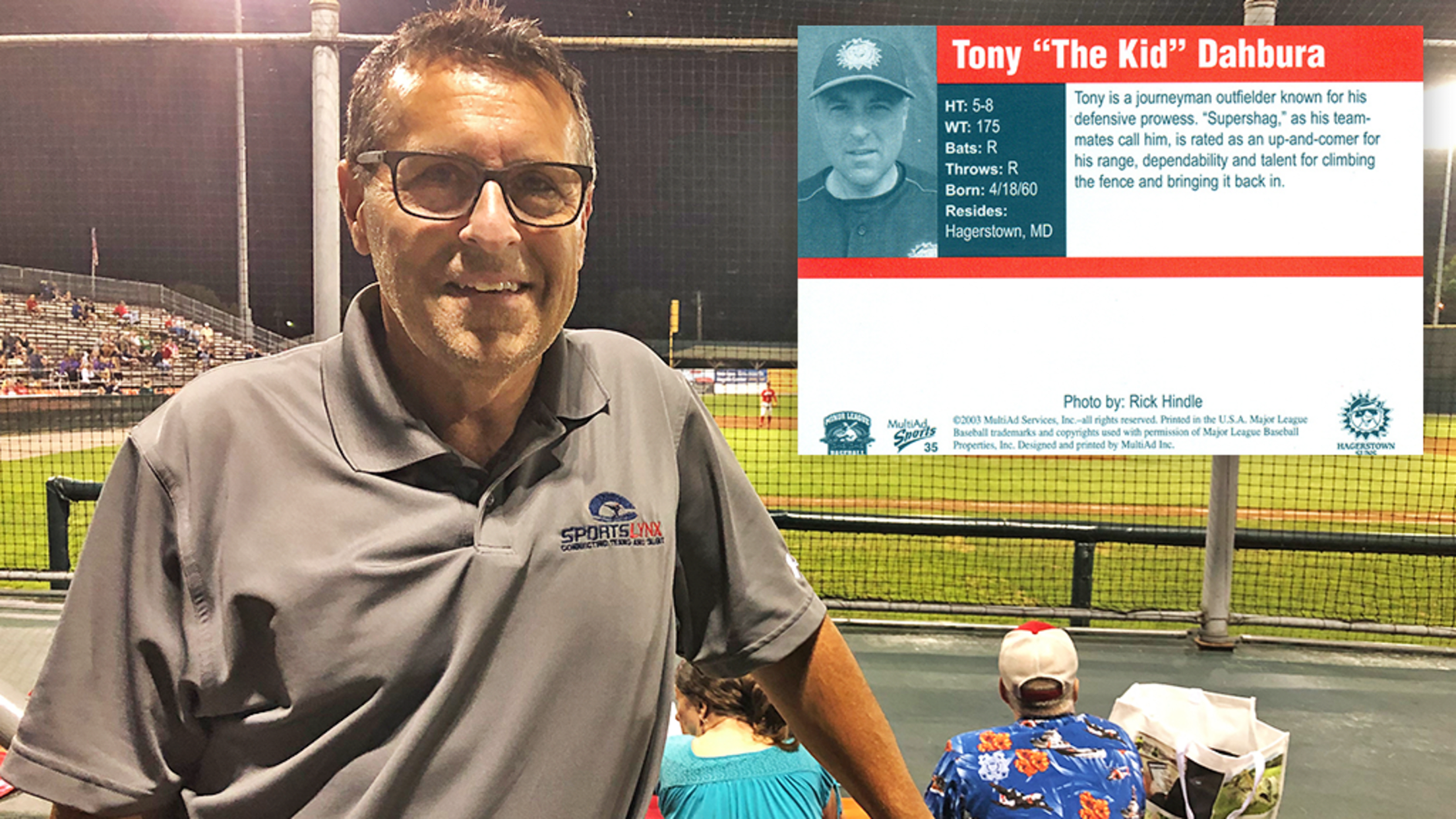 Hagerstown Suns co-owner Tony Dahbura holds a prestigious position at Johns Hopkins University, assists with his family's printing and commercial real estate businesses and freelances as a data analytics consultant. He's a man of many hats and thus goes by many names, be it Dr. Dahbura, Tony or his given
On the Road: Hagerstown's team spirit
Suns Fan Club supports players, celebrates team history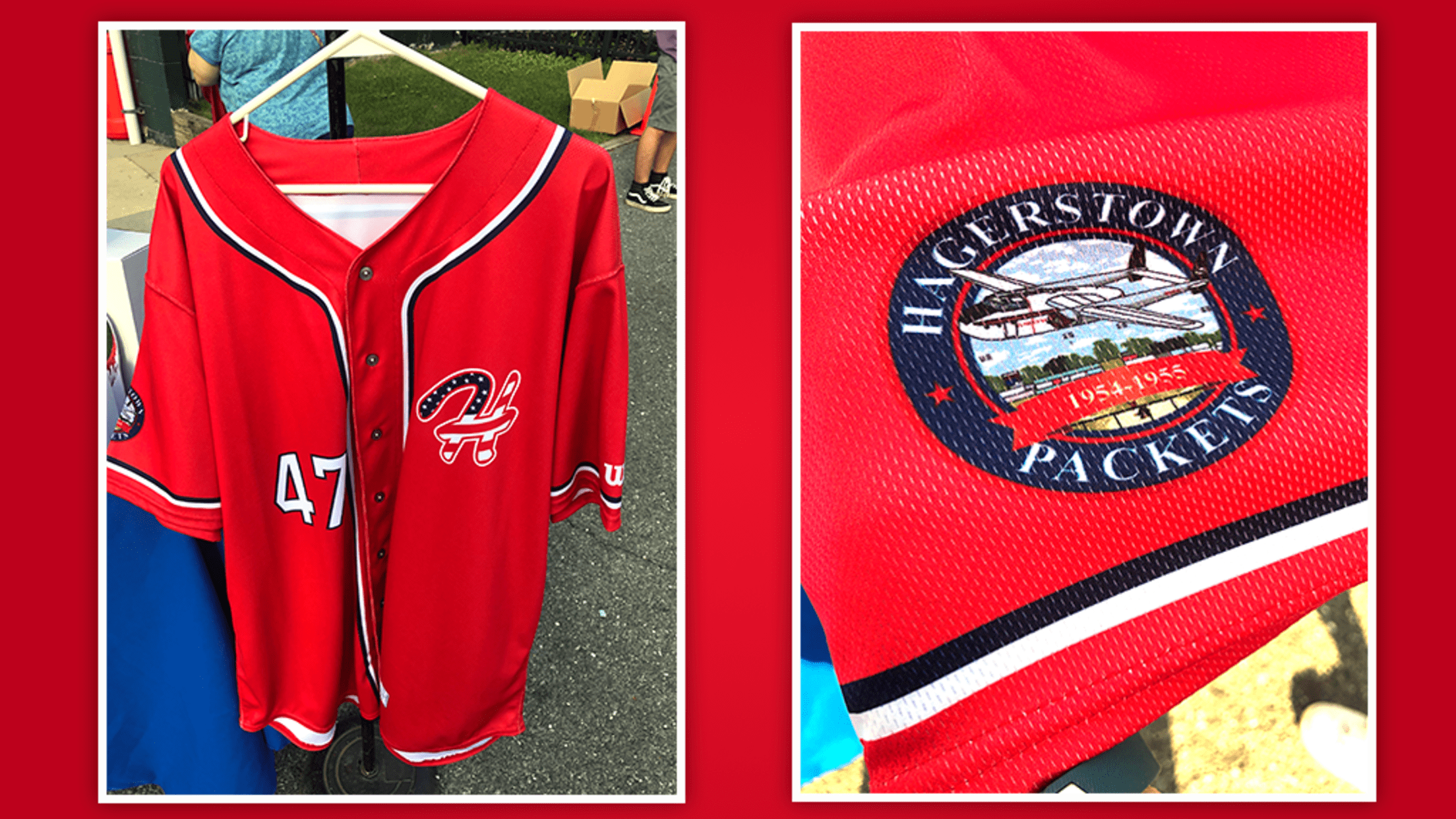 The Hagerstown Suns play in a small market and operate out of a facility, Hagerstown Municipal Stadium, that is nearly 90 years old. As a result, they regularly place at or near the bottom in South Atlantic League attendance. But in any Minor League community -- whether beleaguered, thriving or somewhere
On the Road: A fond farewell to the Pfitz
Potomac fans share memories from venerable Virginia ballpark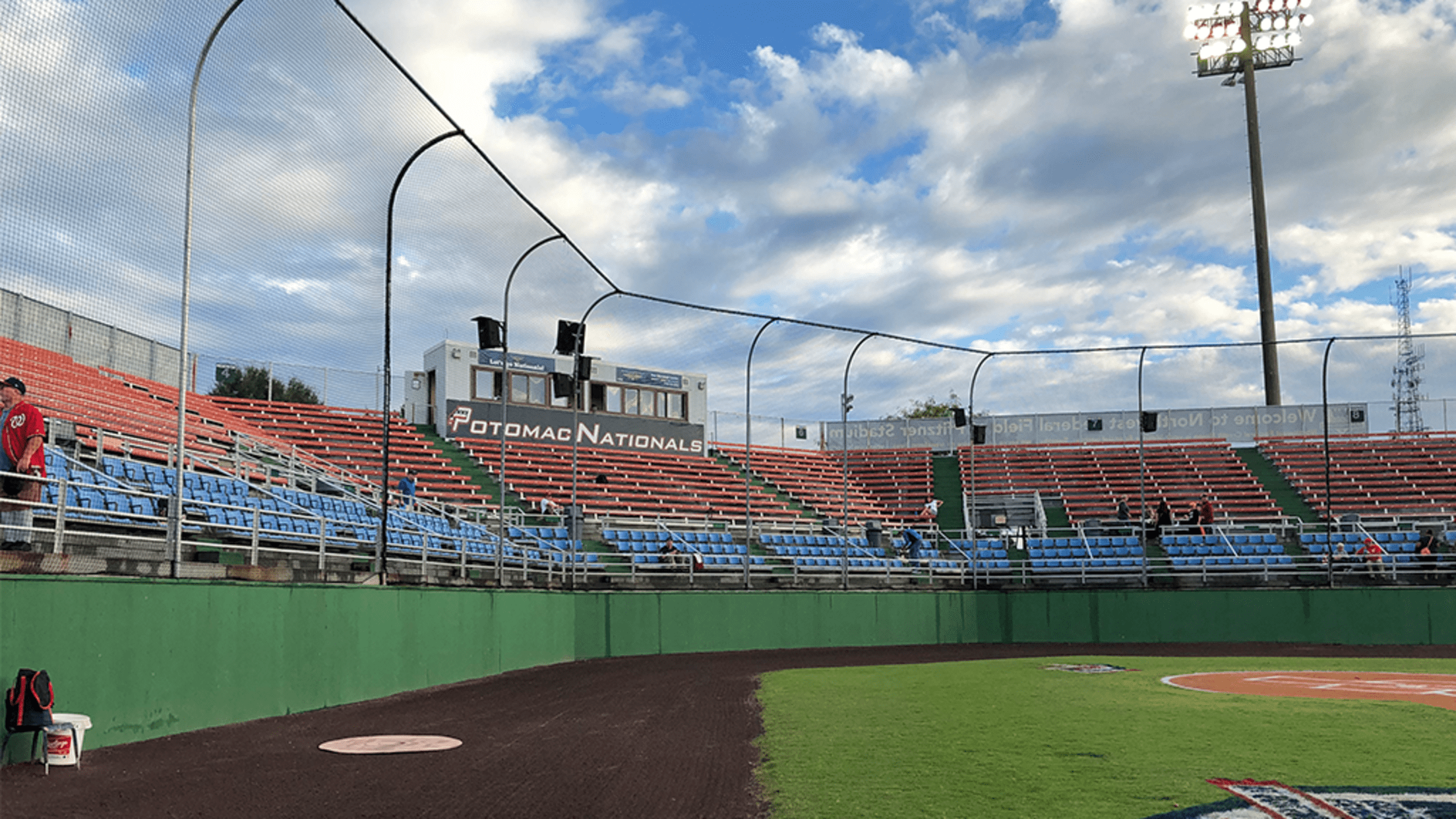 It's Aug. 28, the penultimate day of the Potomac Nationals' home season. General manager Bryan Holland is sitting at his desk within an office cluttered with the detritus of another long Minor League season. But this year the team commonly referred to as the P-Nats isn't just wrapping up another
P-Nats leave half-man, half-beast legacy
How bizarre bobbleheads became a Pfitzner Stadium tradition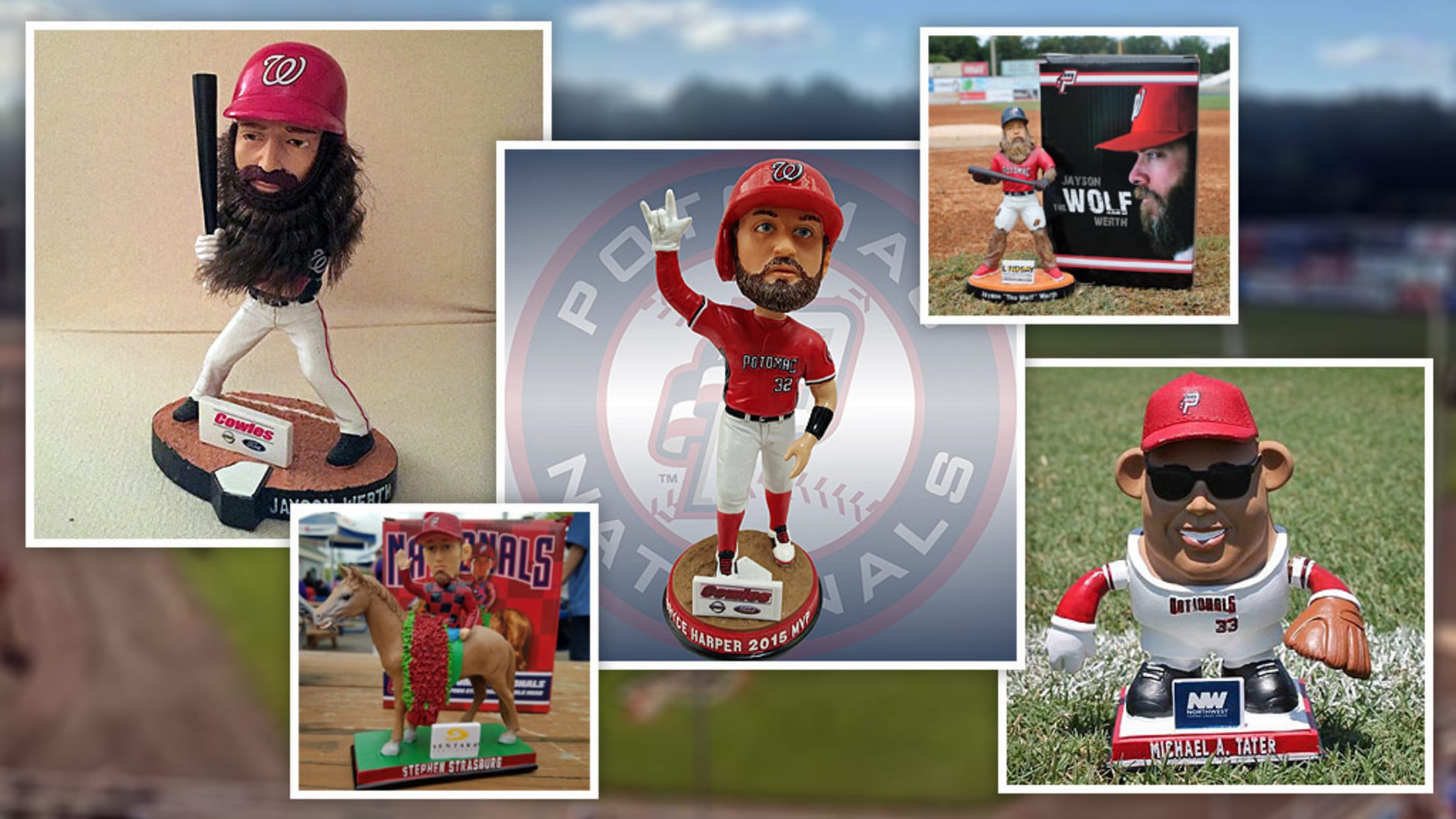 The Potomac Nationals, based in Woodbridge, Virginia, are relocating some 30 miles down the road to Fredericksburg next season. During their 36 seasons at Pfitzner Stadium, the Class A Advanced club had six different affiliates, won four Carolina League titles and -- most importantly for the purposes of this article
Designated Eater: El Paso's many flavors
Chihuahuas food and drink draws from influences near and far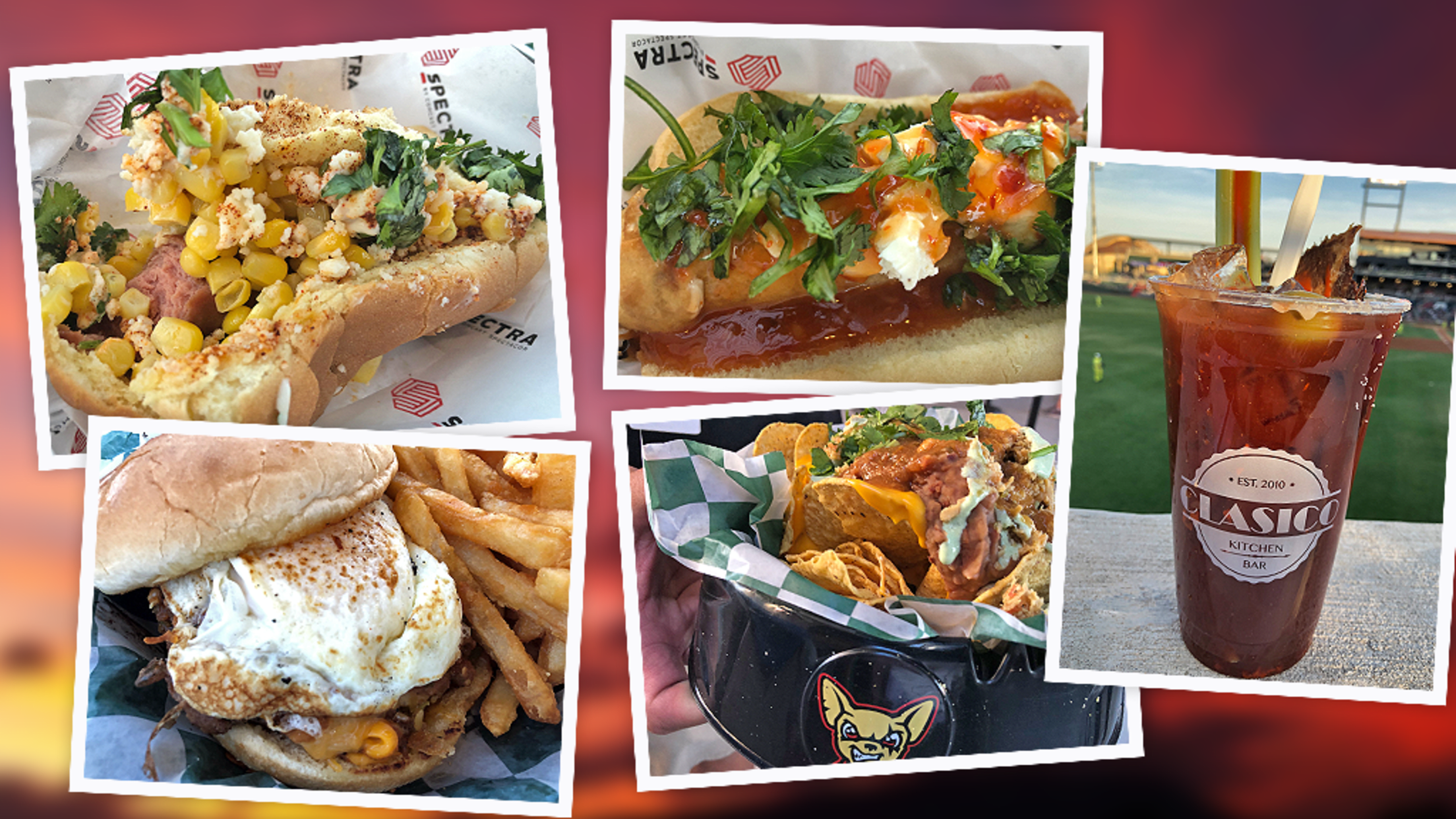 After visiting El Paso's Southwest University Field in April of 2014, one of my biggest takeaways was that the food was awesome.My next visit to this Triple-A facility, home of the Chihuahuas, did not occur until this past June. Five years later, I can report that the food is still
On the Road: Lowriders cruise into Fresno
Grizzlies' 'Copa' identity celebrates Central Valley car culture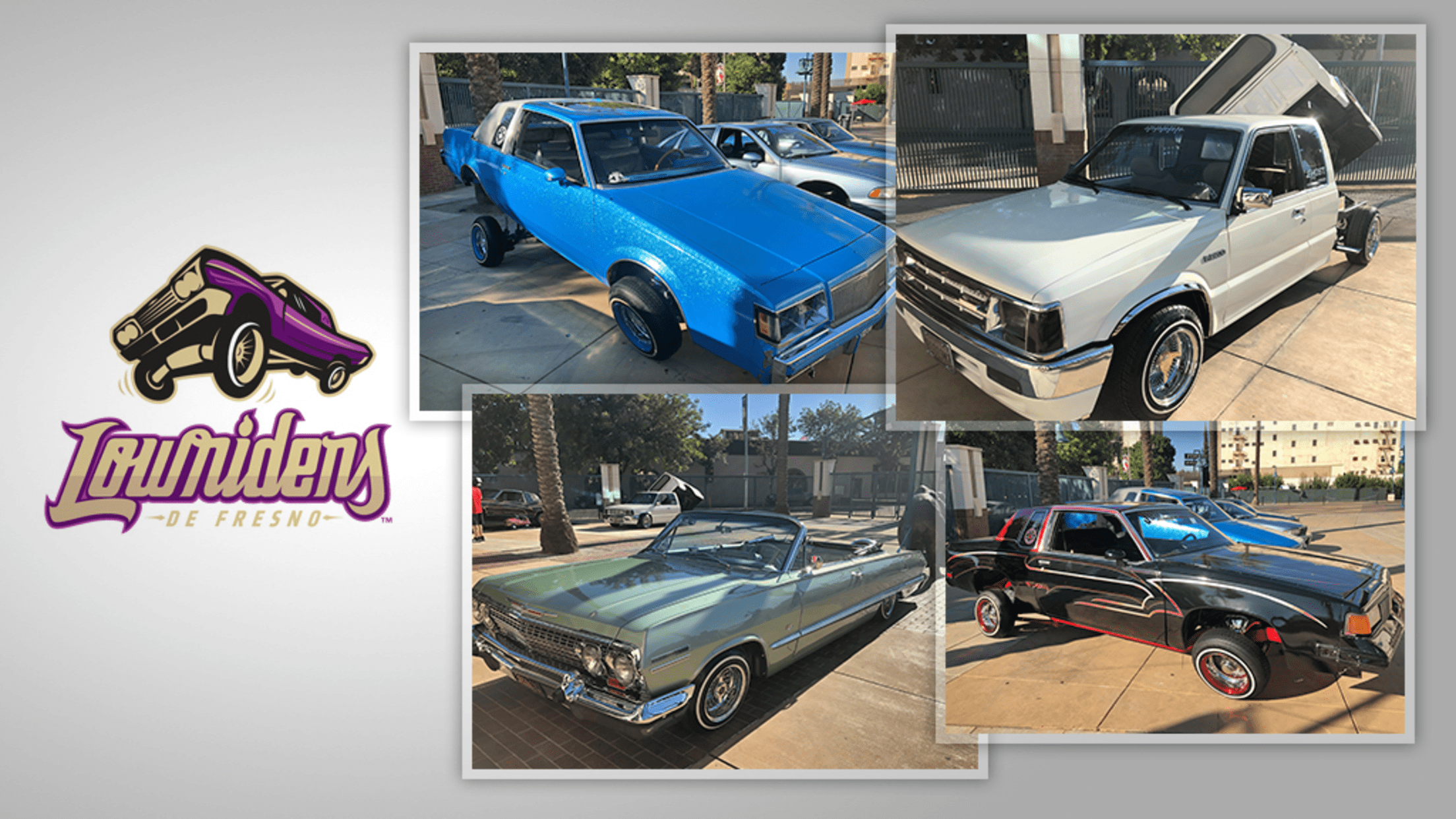 When it came to creating a new Copa de la Diversión identity, the Fresno Grizzlies went into cruise control. Over the course of two weekends this season, the Grizzlies honored the car culture of California's Central Valley by suiting up as the Lowriders de Fresno. The Triple-A Washington Nationals affiliate is
On the Road: Potomac and Hagerstown
Ben's final trip of 2019 includes a goodbye to P-Nats, 'The Pfitz'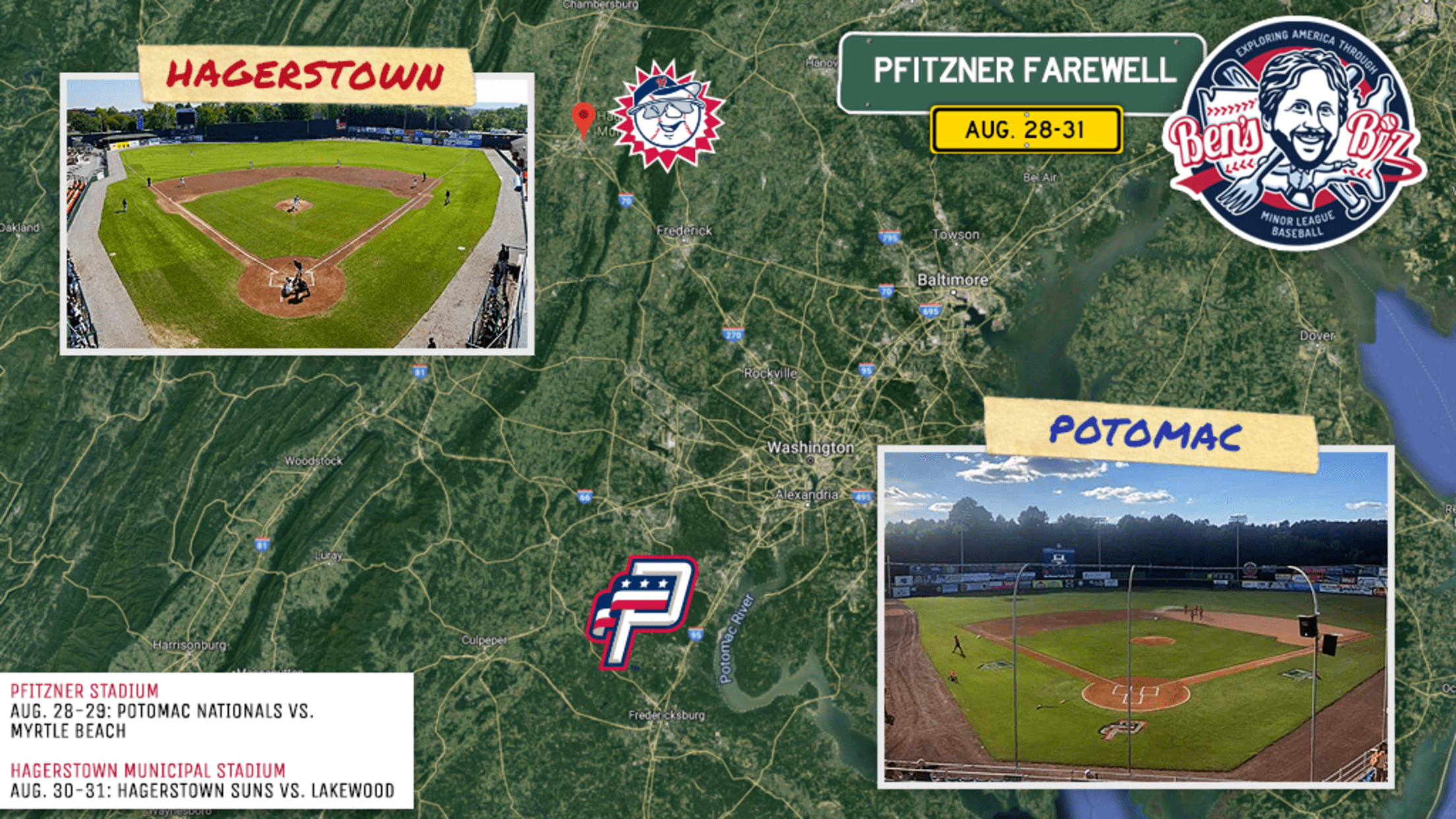 Between 2010 and 2018 I visited 174 stadiums, including every active Minor League park. That quest continued anew in 2019, as I visited the Minors' three new ballparks making their debut (as well as quite a few others along the way). For links to previous road trip content -- and
A long road for Las Vegas' Logan
Aviators president reflects on two-decade path to new park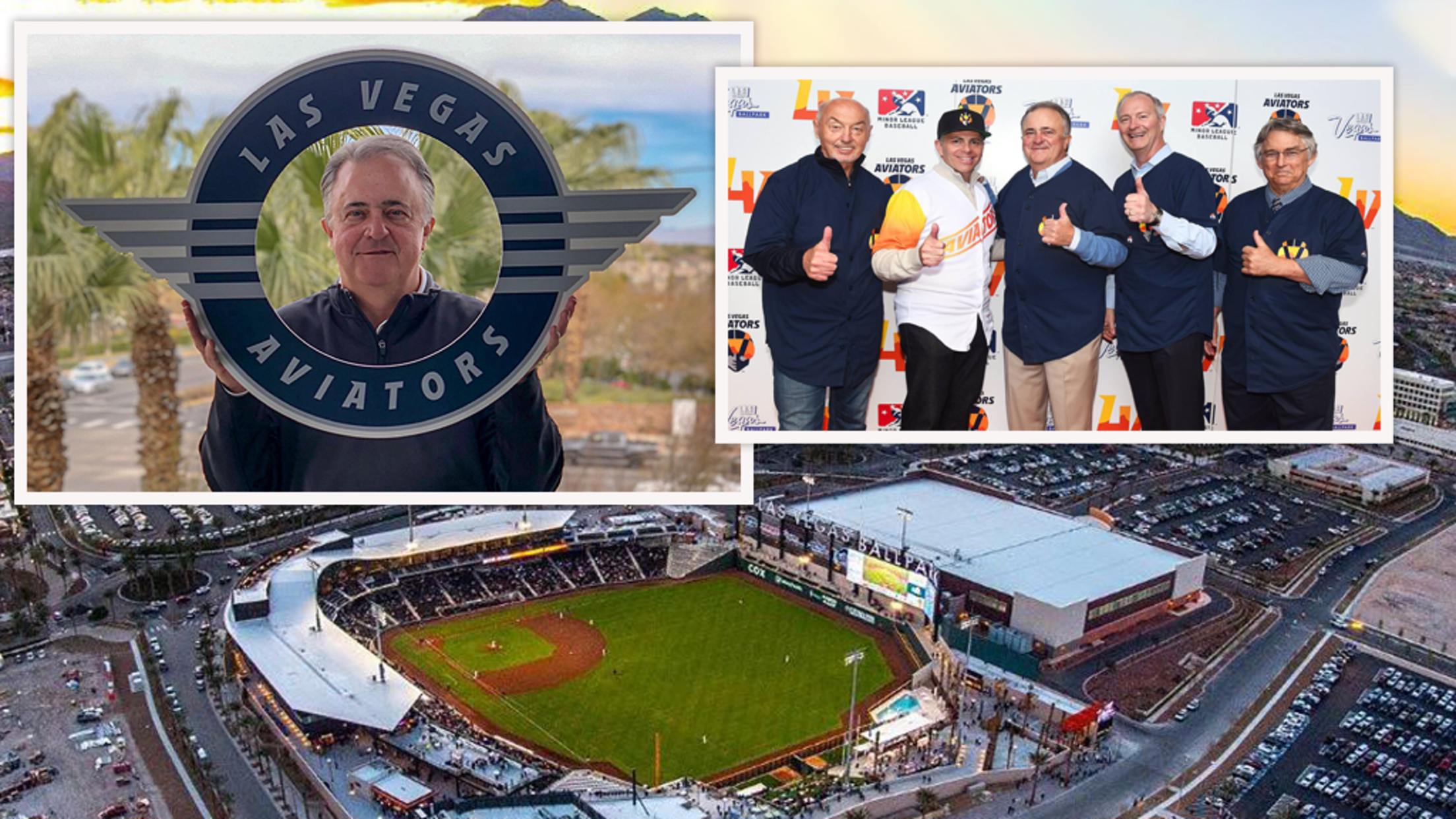 In February 2018, construction began on Las Vegas Ballpark. In April 2019, the Las Vegas Aviators hosted their first game there. While 14 months is a short amount of time to build a Triple-A stadium, Aviators president Don Logan offers a different perspective."It only took 18 years to pull this off."
On the Road: Exploring Las Vegas Ballpark
Aviators take flight within sleek, shiny Summerlin surroundings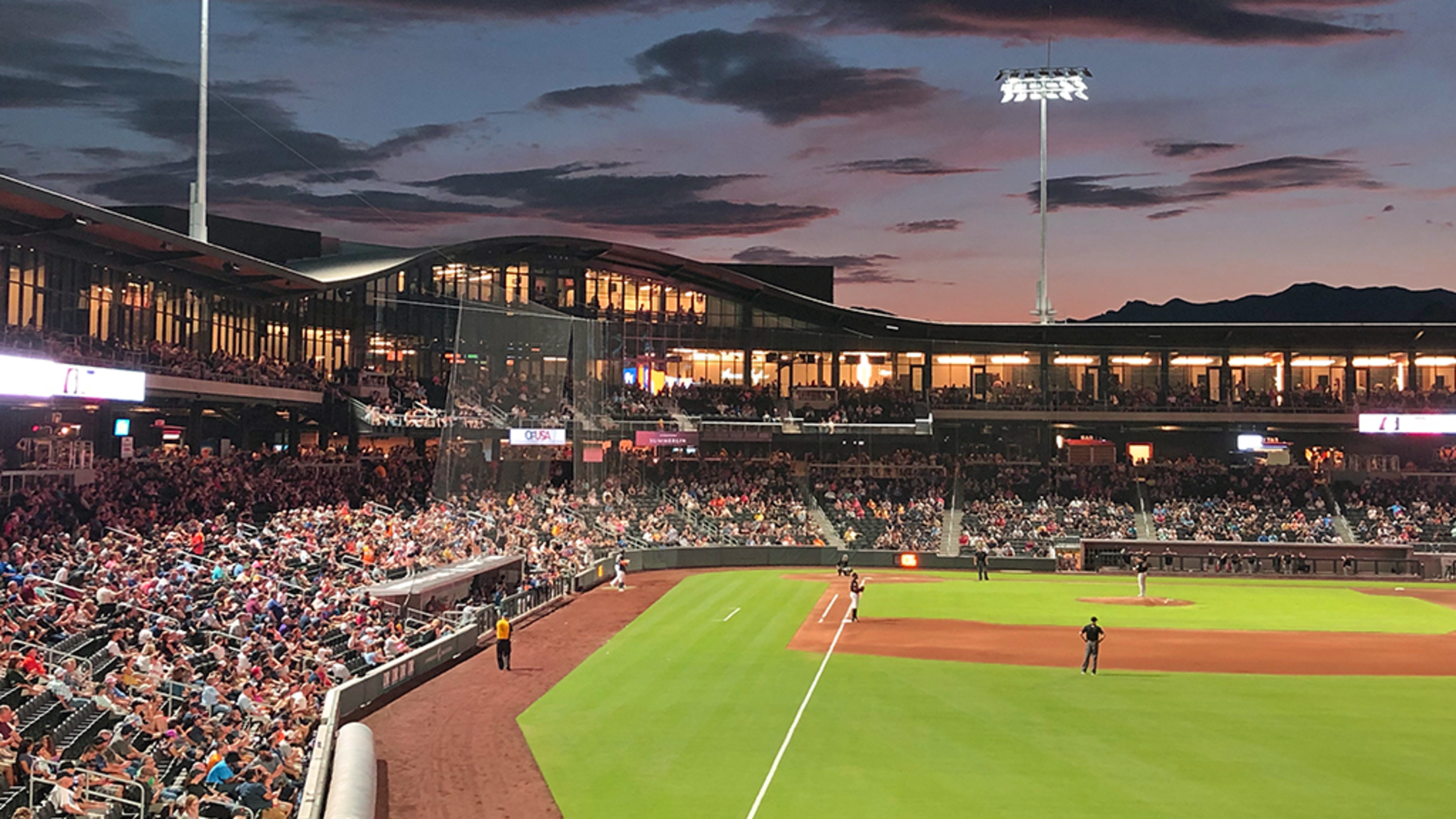 The Las Vegas Aviators, Triple-A affiliate of the Oakland Athletics, play in brand-new Las Vegas Ballpark. Call them the boys of Summerlin. Las Vegas Ballpark replaces Cashman Field, which served as the Pacific Coast League franchise's home from 1983-2018. The new facility is located in downtown Summerlin, an affluent planned community
On the Road: Aviators offer 'top-flight' food
Las Vegas Ballpark concessions strive to be best of the best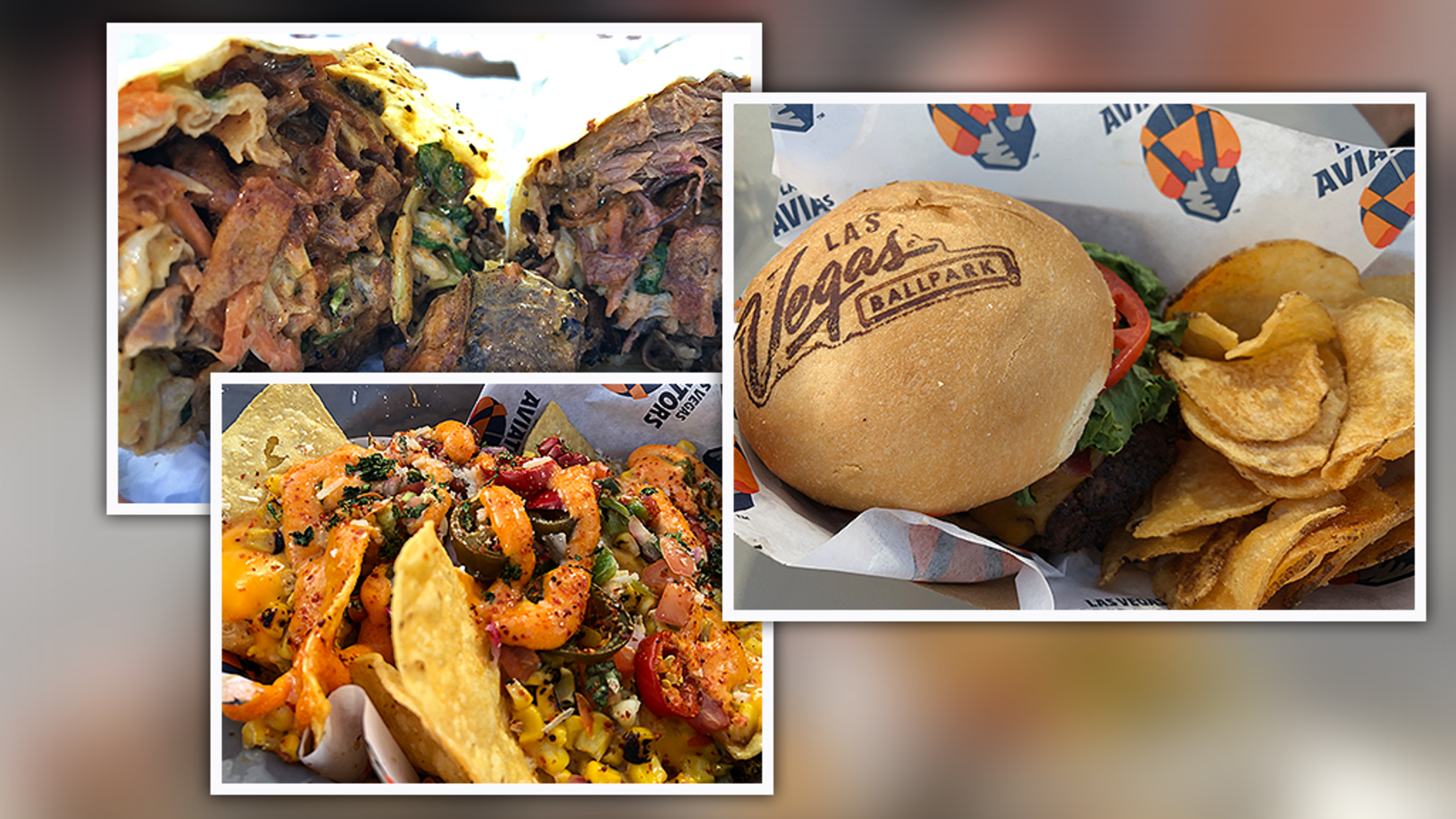 When Cody Malone was hired to oversee the food and beverage operation at Las Vegas Ballpark, he had one goal in mind. "We had to be the best in class."Malone, an employee of Professional Sports Catering (PSC), spent the previous six seasons as director of food and beverage for the Tulsa
On the Road: Aviators elevate the hot dog
Local chef creates four inspired franks for Las Vegas Ballpark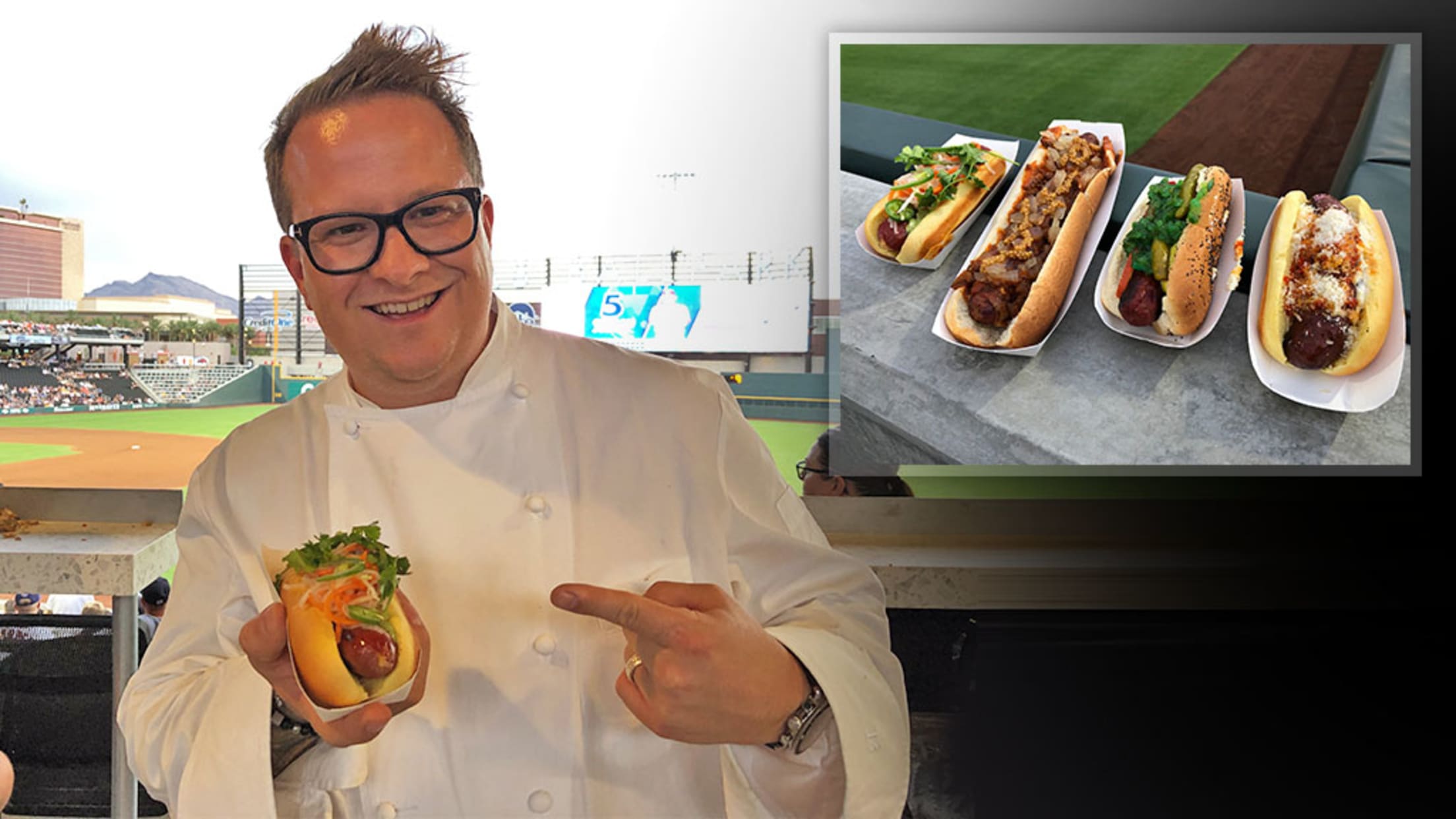 Brian Howard is the executive chef at Sparrow + Wolf, an eclectic fine dining establishment in Las Vegas's Chinatown neighborhood that incorporates Asian, French, Mediterranean and Latin American influences. Its menu, featuring items such as wood roasted lamb neck and swordfish aguachile, has zero overlap with the sort of food