Three-Run Fifth Pushes Threshers by Tarpons 3-2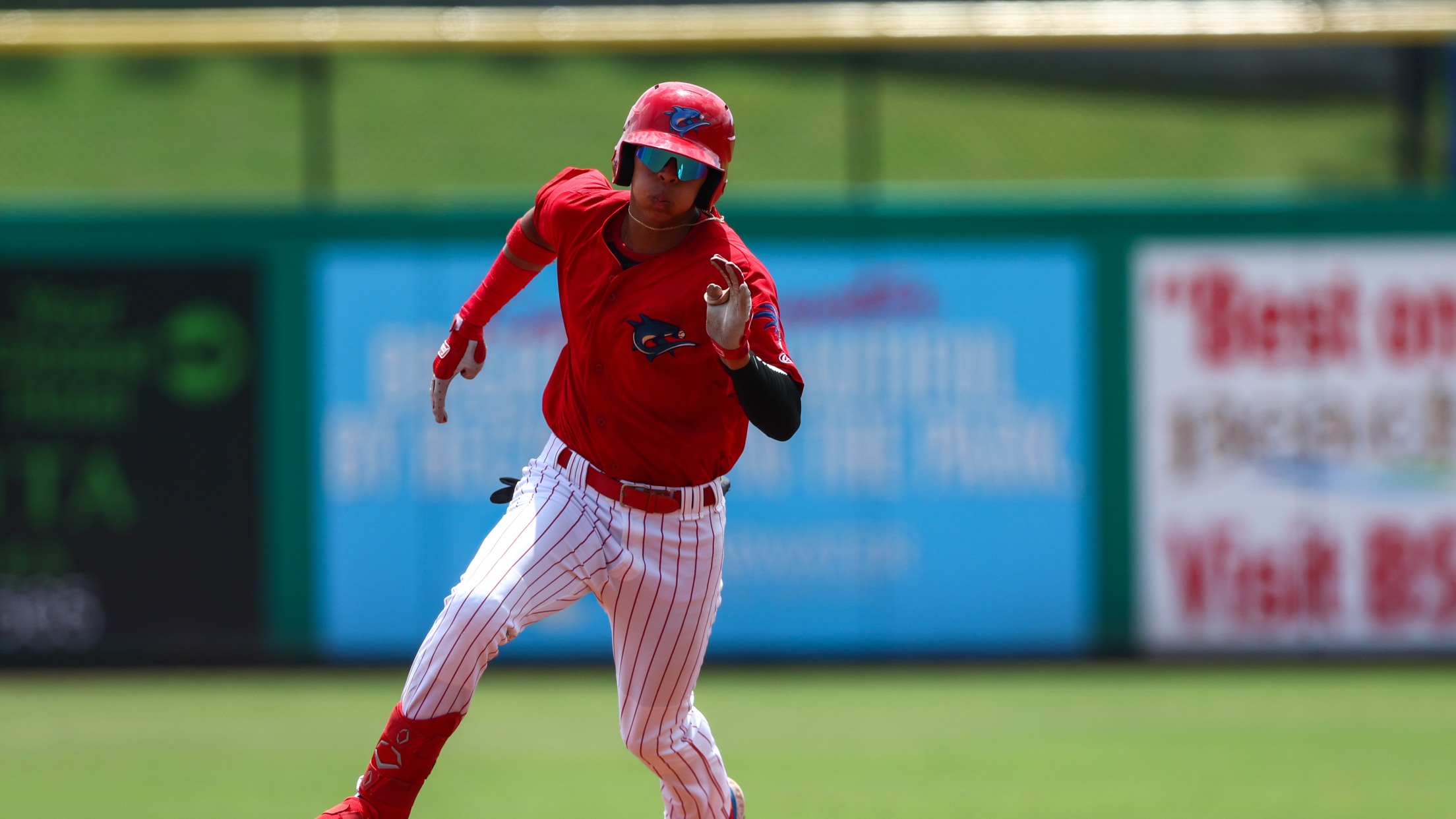 (Clearwater Threshers)
BOX SCORE TAMPA, Fl - The Clearwater Threshers used a three-run fifth inning to squeeze by the Tampa Tarpons 3-2 on Tuesday night in the six-game series opener at Steinbrenner Field. Left-hander JoJo Romero, on a MLB Rehab assignment from the Philadelphia Phillies, went only one inning for a second
TAMPA, Fl - The Clearwater Threshers used a three-run fifth inning to squeeze by the Tampa Tarpons 3-2 on Tuesday night in the six-game series opener at Steinbrenner Field.
Left-hander JoJo Romero, on a MLB Rehab assignment from the Philadelphia Phillies, went only one inning for a second straight outing and allowed one run on three hits while walking one.
Trailing 2-0 in the fifth, the Threshers (33-30) sent nine hitters to the plate and pushed home three runs on a two-run double by Leandro Pineda, and an RBI base knock from Donny Sands (MiLB Rehab from Lehigh Valley)
After Rafael Marcano and Carlos Betancourt worked a combined six scoreless innings on the mound, righty Tommy McCollum secured a two-inning save and struck out five of the six batters he faced to preserve Clearwater's fourth straight victory. McCollum also earned his team-leading fifth save of the season.
The Tarpons (27-37) and Threshers will meet again in game two on Wednesday night. Right-hander Eiberson Castellano (1-0, 1.71 ERA) is scheduled to start for the visitors with first pitch set for 6:30 p.m. Coverage on the Threshers Broadcasting Network will begin at 6:20 p.m.