Tickets on sale now for May 7 Micah Hyde Charity Softball game
Tickets start at just $23 for the return of #23 in '23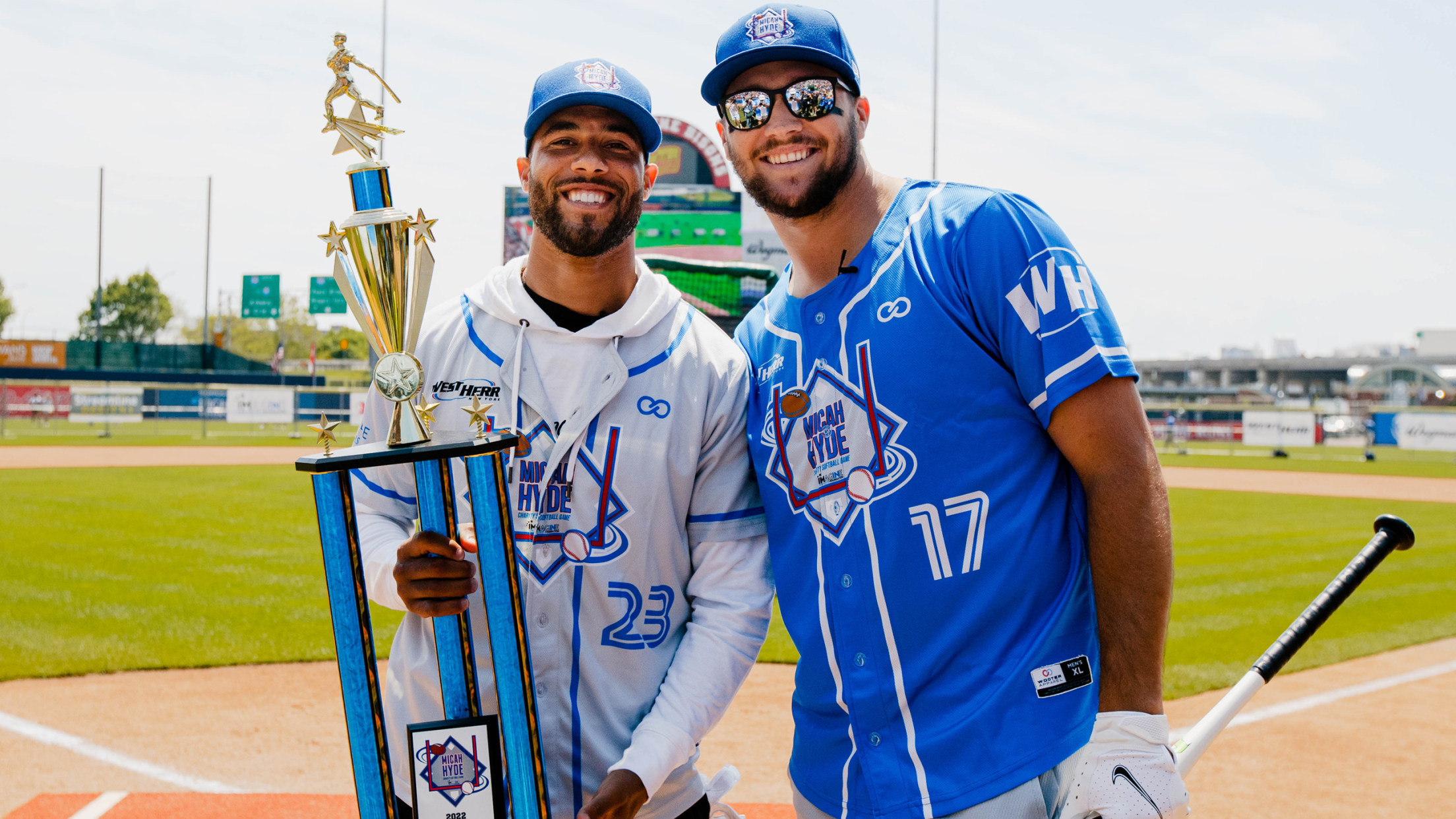 PURCHASE TICKETS: Tickets starting at just $23 The Micah Hyde Charity Softball Game, benefiting his IMagINe for Youth Foundation, returns to Sahlen Field on Sunday, May 7th at 1:00 p.m. (Gates at 11:00 a.m.) and tickets are now on sale at Bisons.com and the Sahlen Field Box Office. Tickets for
PURCHASE TICKETS: Tickets starting at just $23
The Micah Hyde Charity Softball Game, benefiting his IMagINe for Youth Foundation, returns to Sahlen Field on Sunday, May 7th at 1:00 p.m. (Gates at 11:00 a.m.) and tickets are now on sale at Bisons.com and the Sahlen Field Box Office.
Tickets for the softball game are just $23, for the return of #23 in '23. (VIP Tickets and Club Level Suites are sold out) Special Group Ticket pricing is available for the event. All tickets can be purchased on the Micah Hyde Charity Softball Page or in person at the Sahlen Field Box Office.
After guiding his team to back-to-back victories in 2019 and 2022, Micah Hyde will return to the field to lead the Defense against members of the Buffalo Bills offense. Be a part of the fun and the rivalry as both dugouts will be filled with Micah's Bills teammates, coaches and other Buffalo legends as they battle it out on the diamond for charity! The afternoon will also include a special pre-game Home Run Derby with more event details to be announced!
For more information on the Imagine for Youth Foundation please visit https://www.IMagINeforyouth.org/