Tides to host Margaritaville Night on August 31
Norfolk to wear special jerseys on Saturday, August 31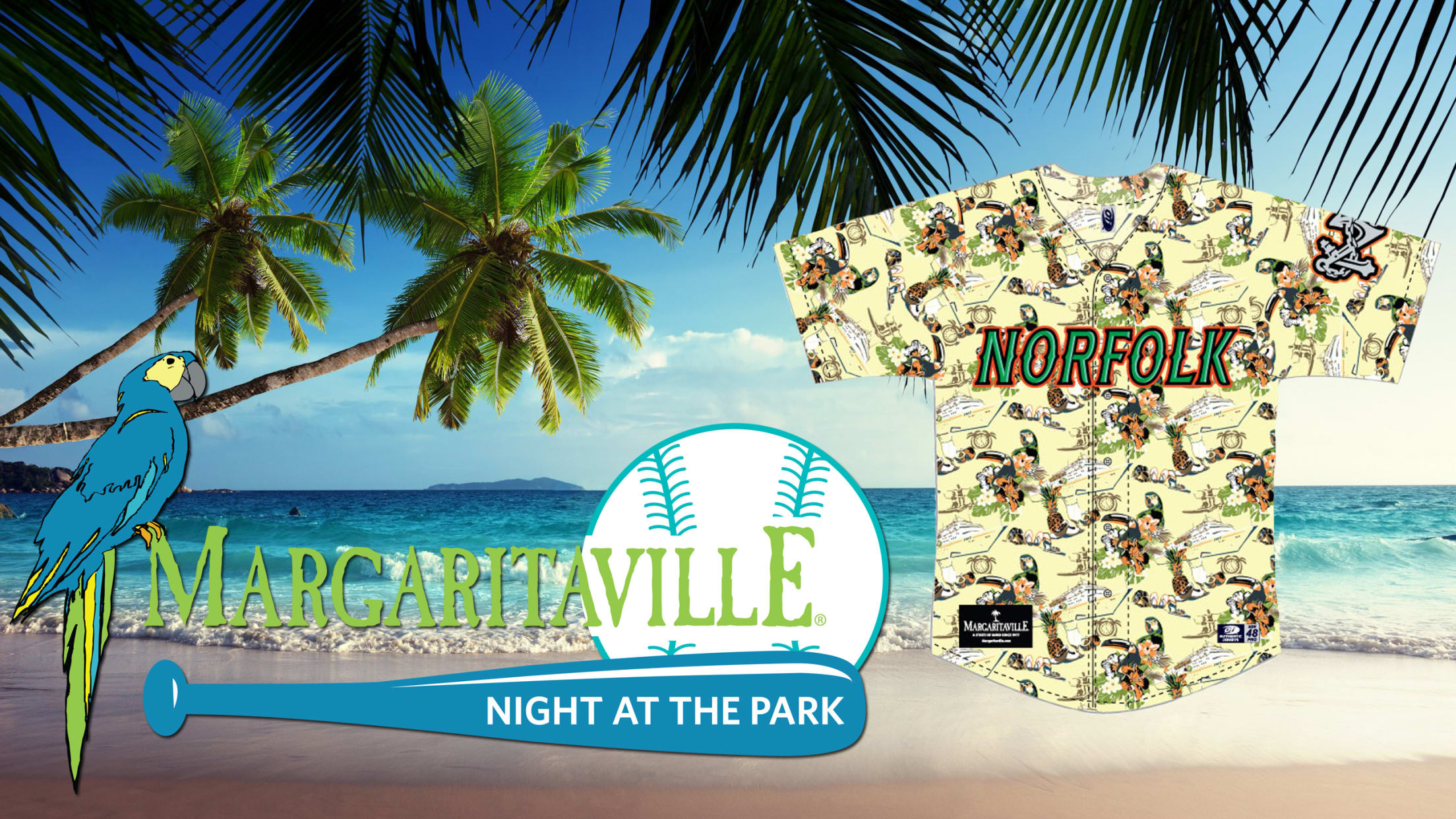 The Norfolk Tides today announced they will host a Margaritaville Night at Harbor Park on Saturday, August 31st, presented by Norfolk International Airport. The night will include specialty jerseys, a pre-game concert and a Parrot Head Ticket Package that features a limited-edition Margaritaville Tides Bucket Hat. One lucky fan will
The Norfolk Tides today announced they will host a Margaritaville Night at Harbor Park on Saturday, August 31st, presented by Norfolk International Airport. The night will include specialty jerseys, a pre-game concert and a Parrot Head Ticket Package that features a limited-edition Margaritaville Tides Bucket Hat. One lucky fan will also receive a paid vacation to Margaritaville Island Hotel in Pigeon Forge, TN.
The Margaritaville Night festivities will kick off when gates open at 6:00 pm for that night's 7:05 game with the Charlotte Knights, as The Tiki Bar Band will play a pregame concert behind home plate on the Harbor Park concourse until 6:45 pm.
A special Parrot Head Ticket Package is on sale for $39. The package includes a Box Seat Ticket to that night's game, a beverage ticket good for one Margarita or Landshark and a limited-edition Margaritaville Tides Bucket Hat. The Parrot Head Ticket Package can be purchased online using the special code "Fins" here - Parrothead Ticket Package - Use the Code FINS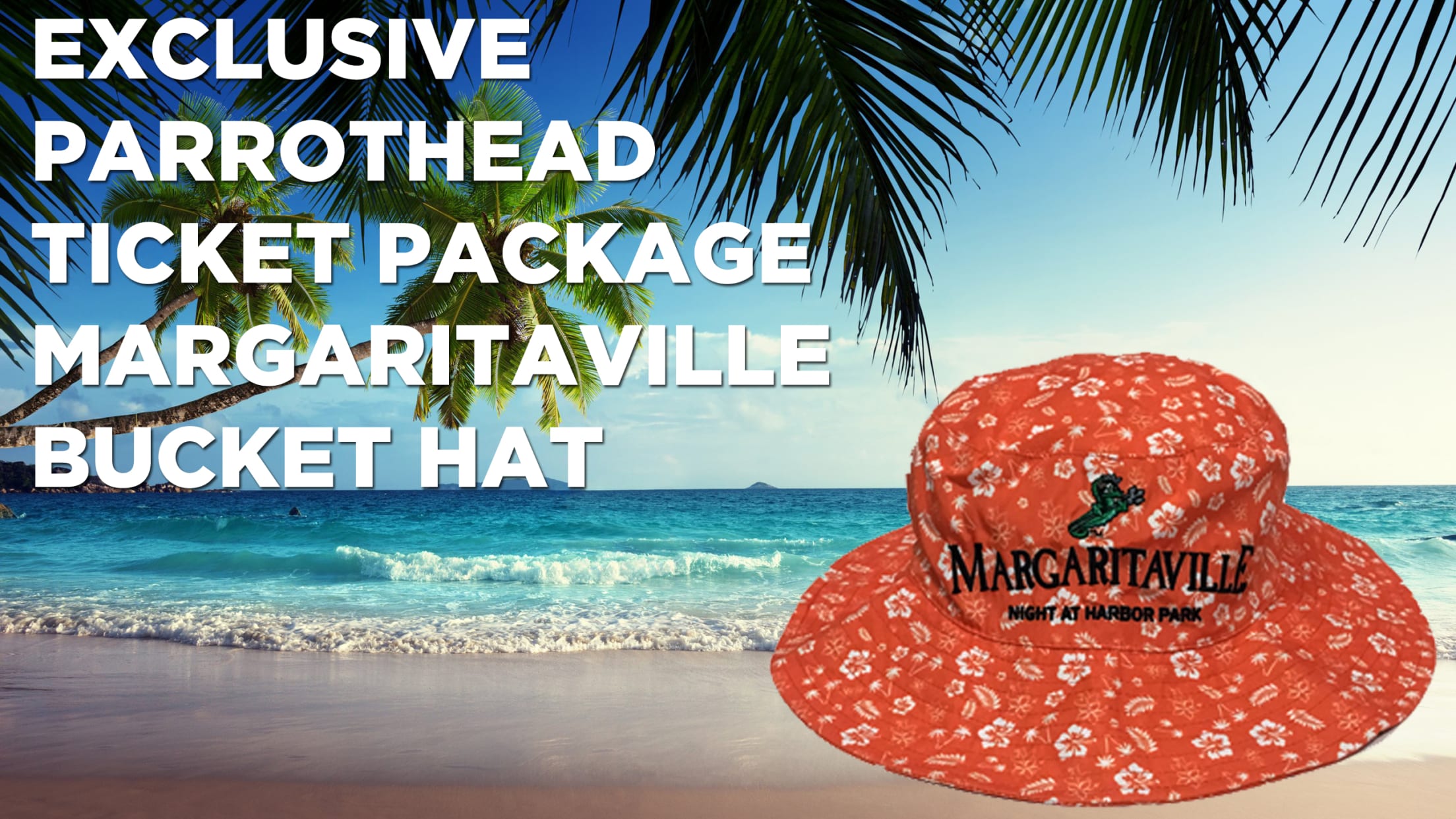 One lucky fan will win a getaway to Margaritaville thanks to Norfolk International Airport and the Margaritaville Island Hotel in Pigeon Forge, TN. Fans can enter to win this trip by posting their best Margaritaville-Inspired photo to their Facebook, Twitter or Instagram accounts using the hashtags #TakeOrf, #Margaritaville AND they must follow @margaritavilleislandhotel through Tuesday, August 27th. The Tides will select three of the best Margaritaville-Inspired photos, with the three chosen finalists winning tickets to the game on August 31st. The three finalists will then participate in an on-field Margaritaville contest at the end of the 3rd inning, with the contestants being tested on their knowledge of Margaritaville inspired song lyrics.
The Tides will be wearing special Margaritaville jerseys courtesy of John's Tax Service. A online auction will be held for fans to bid on these one-of-a-kind jerseys, with all proceeds benefiting the Hampton Roads Chapter of the Cystic Fibrosis Foundation. Bids for the jerseys will begin at 7:00 pm on August 31 and end Thursday, September 5 at 3:00 pm.
To cap off the evening there will be a postgame fireworks show, complete with Margaritaville-themed music played throughout the show.
For more information on the Margaritaville Night, call the Tides front office at 757-622-2222. Tickets can be purchased at the Harbor Park box office or online here.