Errors Sting Tides In Loss
Norfolk Records Five Errors in Fifth Straight Loss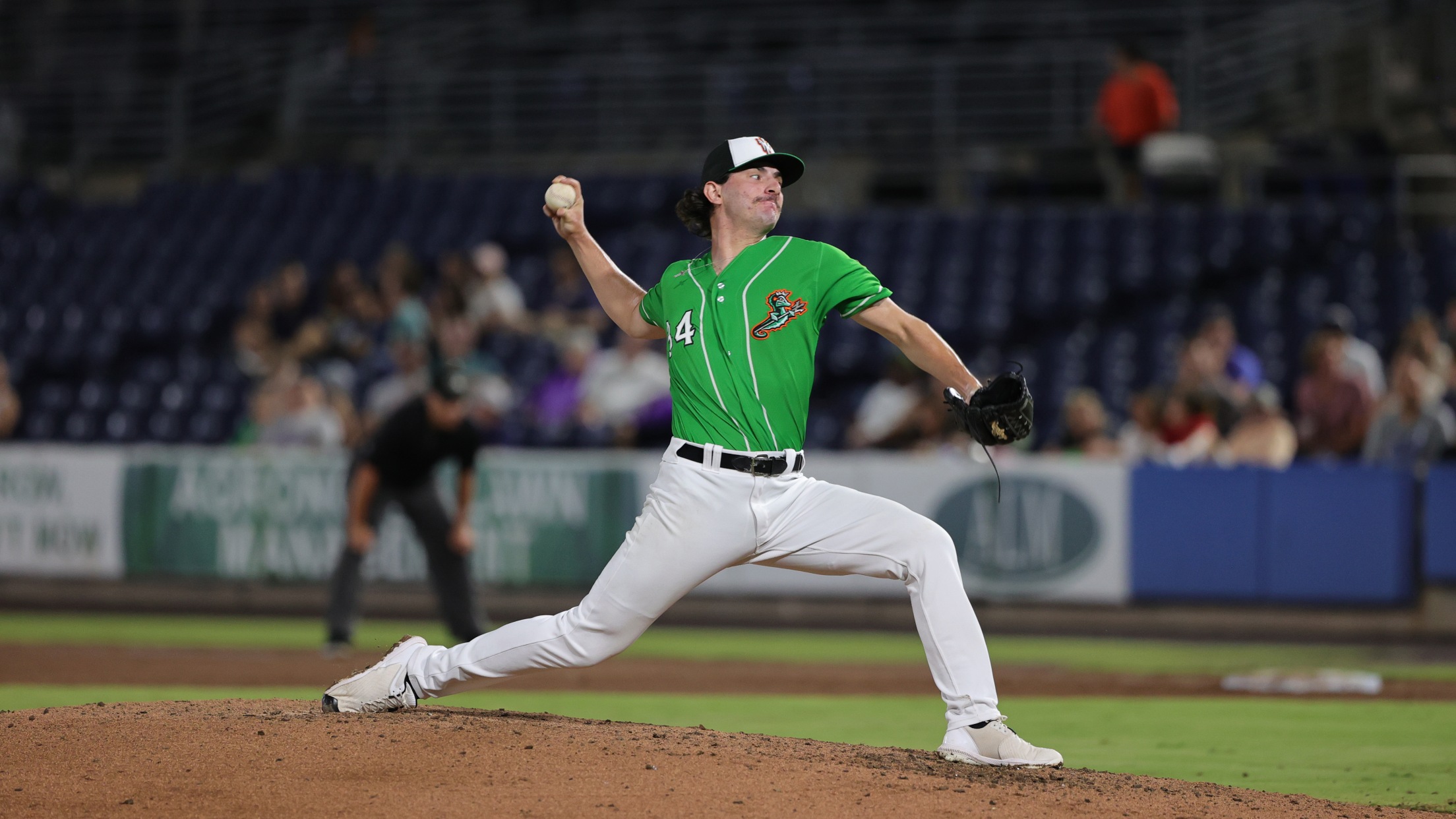 Morgan McSweeney (Scott Sears)
NORFOLK, Va. --- The Norfolk Tides (46-55) lost to the Nashville Sounds (62-39), 6-2, on Thursday night at Harbor Park. The Tides have lost five games in a row. Tonight's game was delayed 1 hour and 11 minutes due to rain. Three runs were scored by the Sounds right off
NORFOLK, Va. --- The Norfolk Tides (46-55) lost to the Nashville Sounds (62-39), 6-2, on Thursday night at Harbor Park. The Tides have lost five games in a row. Tonight's game was delayed 1 hour and 11 minutes due to rain.
Three runs were scored by the Sounds right off the bat in the first inning. All three runs were unearned due to two errors by the Tides. With the bases loaded, Jon Singleton hit a two-run double down the right field line. The final run of the inning would score on a deep enough fly ball to first baseman Kelvin Gutierrez in foul territory, which scored Brice Turang from third to go up 3-0.
Norfolk bounced back with two runs in the bottom of the second inning. Rylan Bannon was hit by a pitch and Gutierrez walked to start the inning off. Both would advance on a groundout, then scored when Brett Cumberland laced a two-run single off the right field wall. Cumberland was thrown out trying to stretch the hit into a double, leaving the Tides trailing, 3-2.
Tides starter Chris Vallimont settled in after the first inning. After allowing a leadoff hit in the second, he didn't allow another for the remainder of his outing. He didn't allow an earned run, but did give up the three unearned runs in 5.0 innings. He allowed three walks while striking out four. Unfortunately the Tides could not regain the lead, earning Vallimont the loss.
Game four of the series starts tomorrow at 6:35 p.m. LHP Bruce Zimmermann (2-1, 4.20) will start for the Tides and will face off against Sounds starter RHP Josh Lindblom (3-6, 5.00).
POSTGAME NOTES
CUMBO SLICE: The only two hits through the first seven innings for the Tides was by Brett Cumberland, who finished the night 2-for-3 with two RBI...it's his fourth multi-hit effort of the season and his first since May 11 vs. Memphis...it was also his third multi-RBI game, his first since April 23 vs. Durham...Cumberland is hitting very well at Harbor Park through 19 games, hitting .317 (20-for-63) with 10 runs, two doubles, four home runs, 15 RBI and six walks.