Tides looking for Youth Field Makeover nominations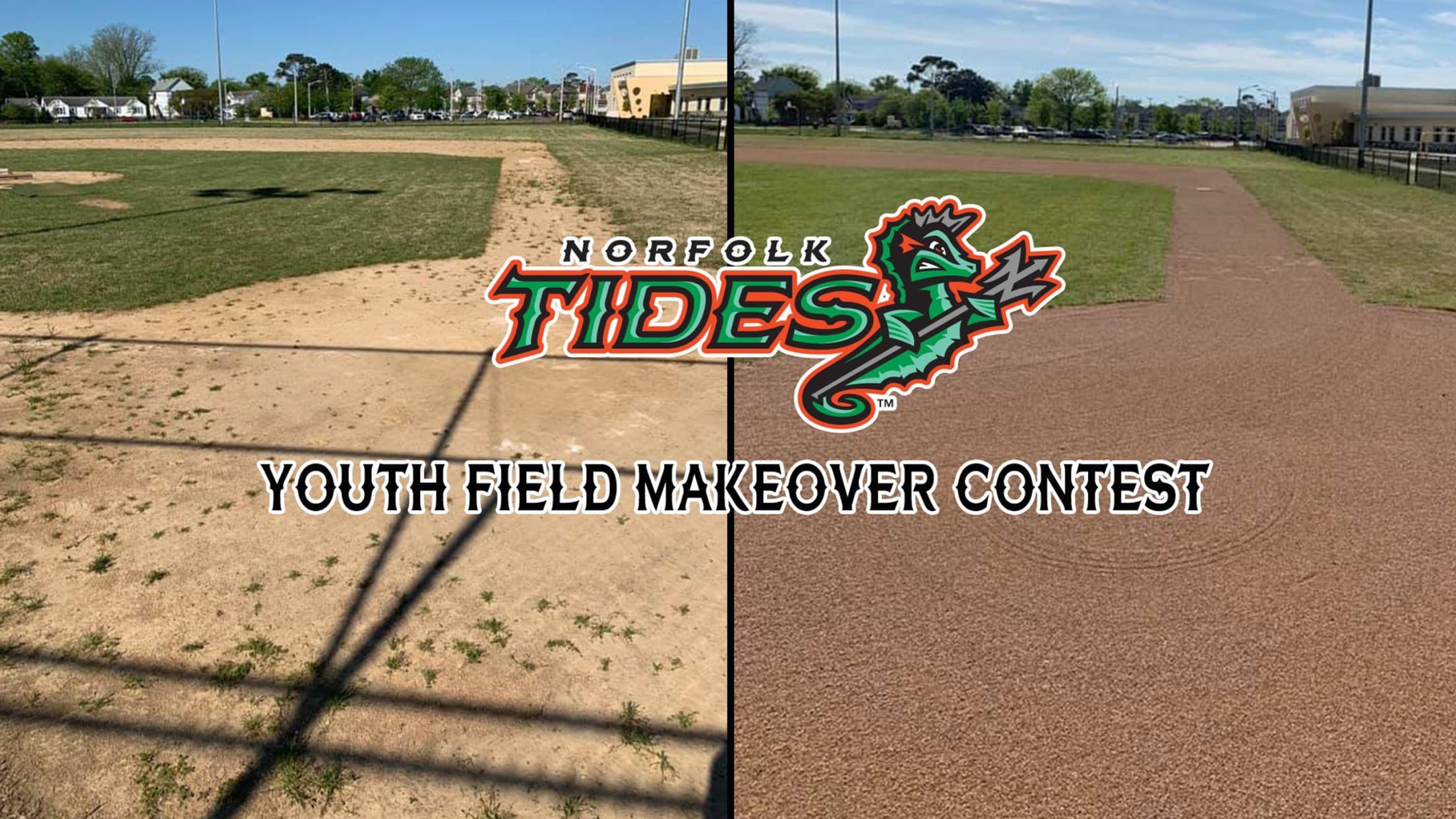 The Norfolk Tides are looking for nominations for our annual Youth Field Makeover Project. 
The Norfolk Tides are looking for nominations for our annual Youth Field Makeover Project.
The field makeover includes an upgrade to the playing surface from our groundscrew and front office staff. To nominate a field, send a photo of the field and a brief description by email to John Rogerson at [email protected]. Nominations are due by September 17th, and there will then be a contest on the Tides Facebook page to determine the recipient of the makeover.
Since the inaugural renovation in 2012, the Tides have renovated 13 fields in the Hampton Roads community: Smithfield Recreation Association (Smithfield), Bennett's Creek Little League (Suffolk), Phoebus Little League (Hampton), Shore Little League (Nassawadox), Cradock Little League (Portsmouth), Little Creek National (Norfolk), Gloucester Youth Baseball (Gloucester), Surry County Pony Baseball (Surry), Deer Park Youth Field (Newport News) and Eason's Crossroads Ballpark (Gates, NC), Churchland Little League (Portsmouth), Thalia/Malibu Rec (Virginia Beach) and Ocean View Little League (Norfolk).
The project is made possible thanks to the Tides Youth Baseball Fund, a program established by the Tides in 1990 as a way to raise money for youth baseball and softball programs in Hampton Roads. In addition to assisting with field renovations, the Youth Baseball Fund also helps local teams and leagues with travel expenses. The Youth Baseball Fund is partially financed by scoreboard announcements at Harbor Park throughout the season.