Chickasaw Bricktown Ballpark Safety Policies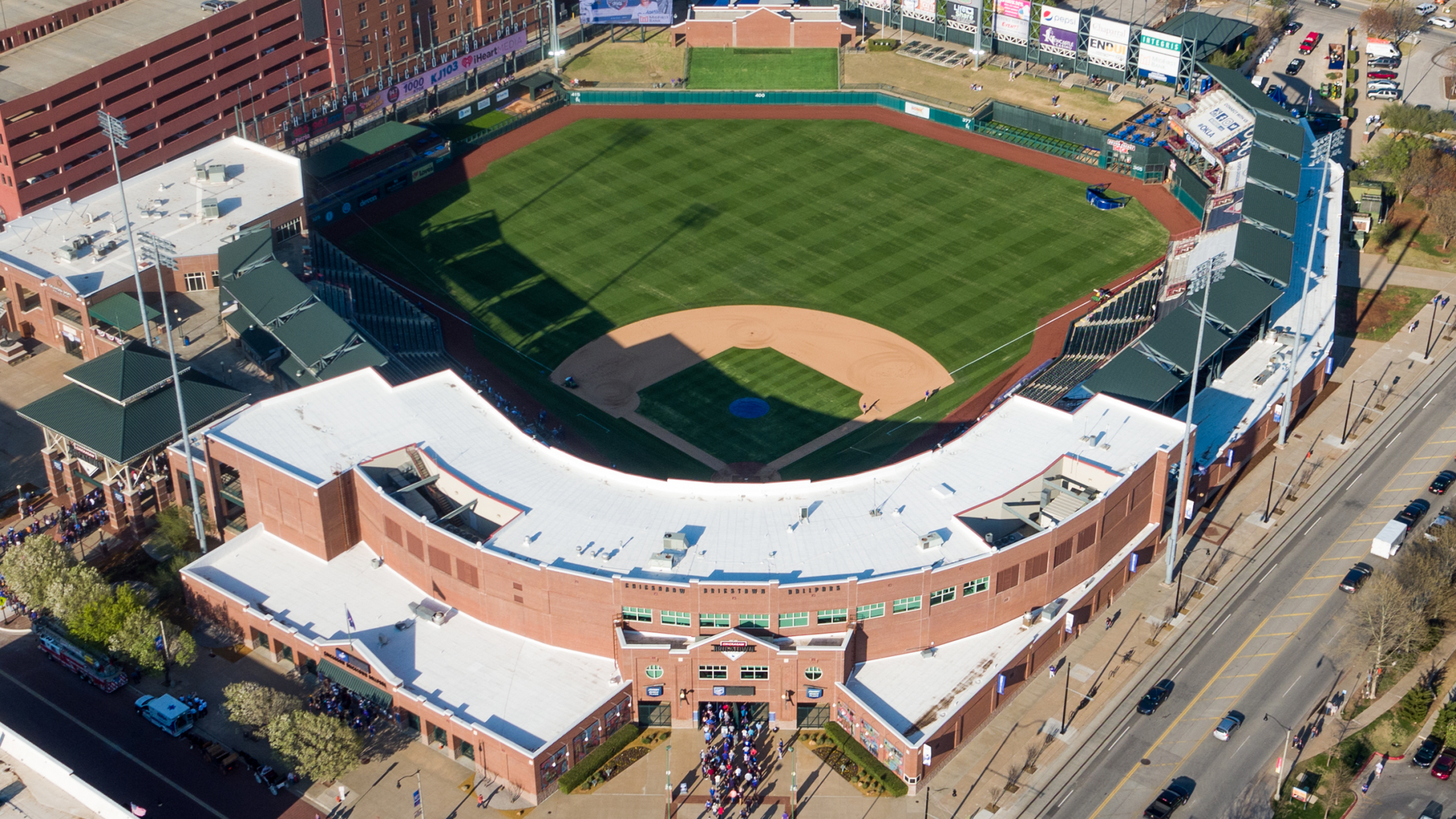 The Oklahoma City Dodgers are entirely committed to creating a safe environment to enjoy exciting, family-friendly entertainment at an affordable price.
The Dodgers are leaning on guidance from the national, state and local agencies to ensure the safest possible environment. We strive to go above and beyond any minimum measures required of us to operate our facility. Chickasaw Bricktown Ballpark plays a huge role in the Oklahoma City community and we are excited to be part of the move toward normalcy.
Health & Safety Policies
The Dodgers have implemented a variety of health and safety measures to ensure that Chickasaw Bricktown Ballpark is a safe venue for events. This includes but is not limited to:
• If guests are not feeling well, they are asked to not attend a game or event at Chickasaw Bricktown Ballpark.
• Guests are strongly encouraged to wear a face covering over their nose and mouth to protect themselves and others at all times, except when actively eating or drinking.
• Fans will be required to socially distance from other guests not in thier party. This includes concession lines, restrooms and all common areas of the ballpark.
• Condiments and similar items available at the concession stands will be distributed in pre-packaged servings.
• Signage encouraging social distancing and other health practices will be posted throughout Chickasaw Bricktown Ballpark. The Dodgers will also remind fans to follow posted policies and procedures via public address announcement and via video board messaging.
• The seating bowl has been reconfigured to maintain social distancing. All parties will be seated in groups of a maximum of six guests and all parties will be socially distanced from other groups based guidelines from the Oklahoma City-County Health Department (OCCHD). If a party is greater than six, they will be split into a minimum of two pods of seats.
• The Dodgers will ensure a rhythm of cleaning and sanitize above a regular schedule. This includes the cleaning of all flat surfaces, including but not limited to concessions counters, drink rails, door handles, and restroom sinks and counters.
• Increased hand sanitizer stations on all levels of the ballpark, including both public areas and employee offices.
• Depending on regular duties, many staff members will be required to wear protective gloves in accordance with the most recent guidelines from health authorities.
• Any staff member that is not feeling well will not be allowed into the ballpark.
As of May 25, 2021 the Oklahoma City Dodgers, with the support of OCCHD, have announced that beginning July 1 a majority of the ballpark will operate at full capacity.
Clear Bag Policy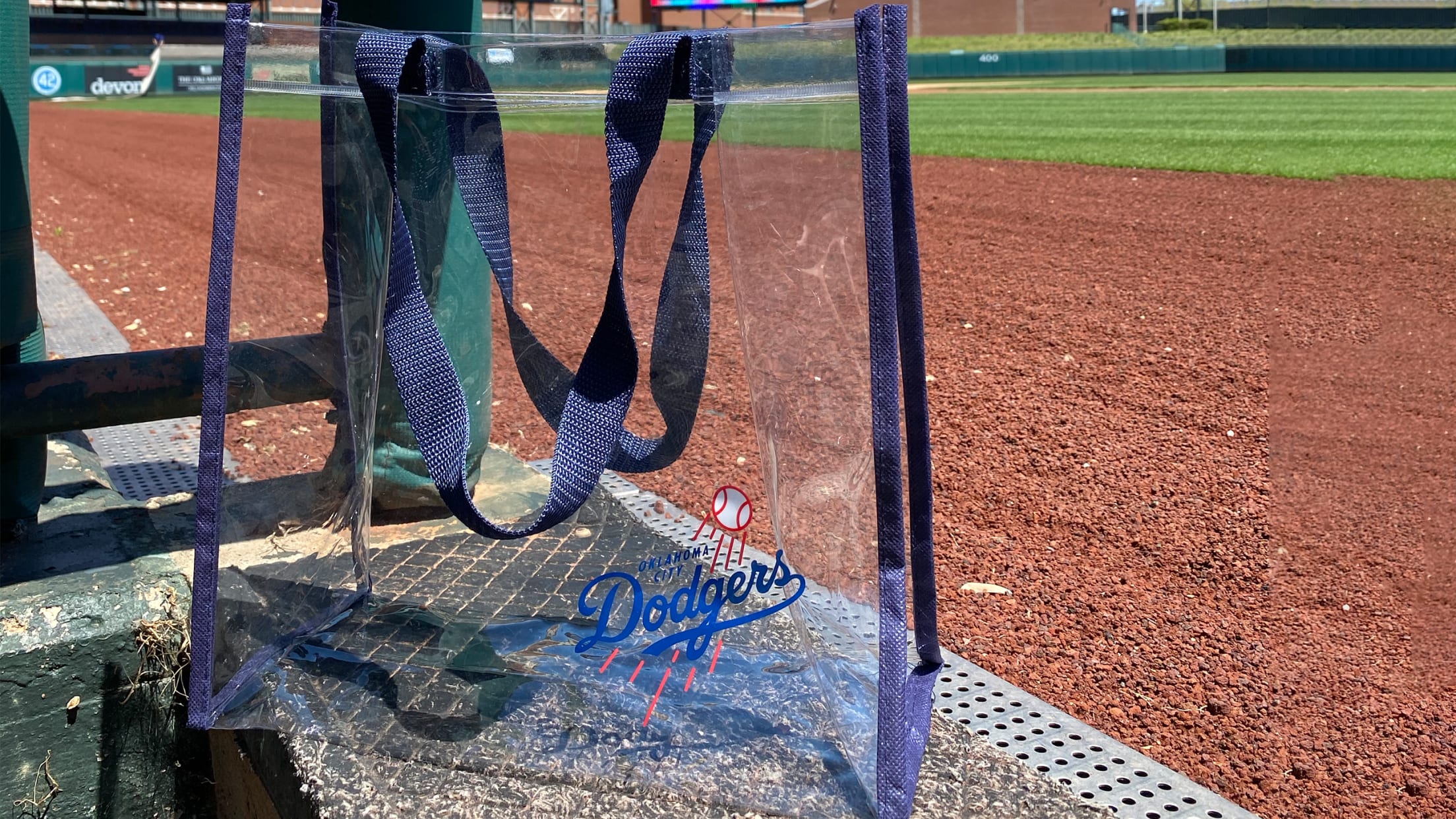 The Oklahoma City Dodgers are joining many other professional and collegiate venues in implementing a new clear bag policy at Chickasaw Bricktown Ballpark. With the goal of providing a safe environment to everyone who enters the ballpark as well as expediting fan entry at the gates, the Dodgers are implementing a policy that limits both the size and types of bags who can be brought into the ballpark.
The Dodgers strongly encourage fans to not bring any type of bags, but fans will be able to carry the following style and size bag inside the stadium:
• Bags that are clear plastic, vinyl or PVC and do not exceed 12 inches by 6 inches by 12 inches. A logo no larger than 4 inches by 4 inches may be displayed on one side of a permissible clear bag.
• One-gallon clear, plastic re-sealable bag (Ziploc bag or similar).
• Small clutch bags, which cannot exceed 7 inches by 9 inches in size, with or without a handle or strap can be taken into the stadium in addition to one of the clear plastic bags.
• Exceptions to this policy will be made for diaper bags and all medically necessary items after proper inspection.
Prohibited bags include but are not limited to: purses larger than a clutch bag, briefcases, backpacks, cinch bags, and fanny packs that are not clear and/or exceed the size restriction; luggage of any kind; computer bags/cases; camera bags/cases; binocular bags/cases or any bag larger than the permissible size.
Fans will continue to be able to carry items allowed into the stadium in a permissible clear bag, such as binoculars and cameras. Additional clothing is permitted if carried loosely or in an approved clear bag.
This policy pertains to bags and is not an all-inclusive list of items that are prohibited from being taken into Chickasaw Bricktown Ballpark. There are no provisions to check items at the entry gates. Fans will be asked to either take prohibited items back to their cars before entry or dispose of prohibited items at the entrance.
For the complete clear bag policy and FAQs, please click the button below.
Health & Safety Questions