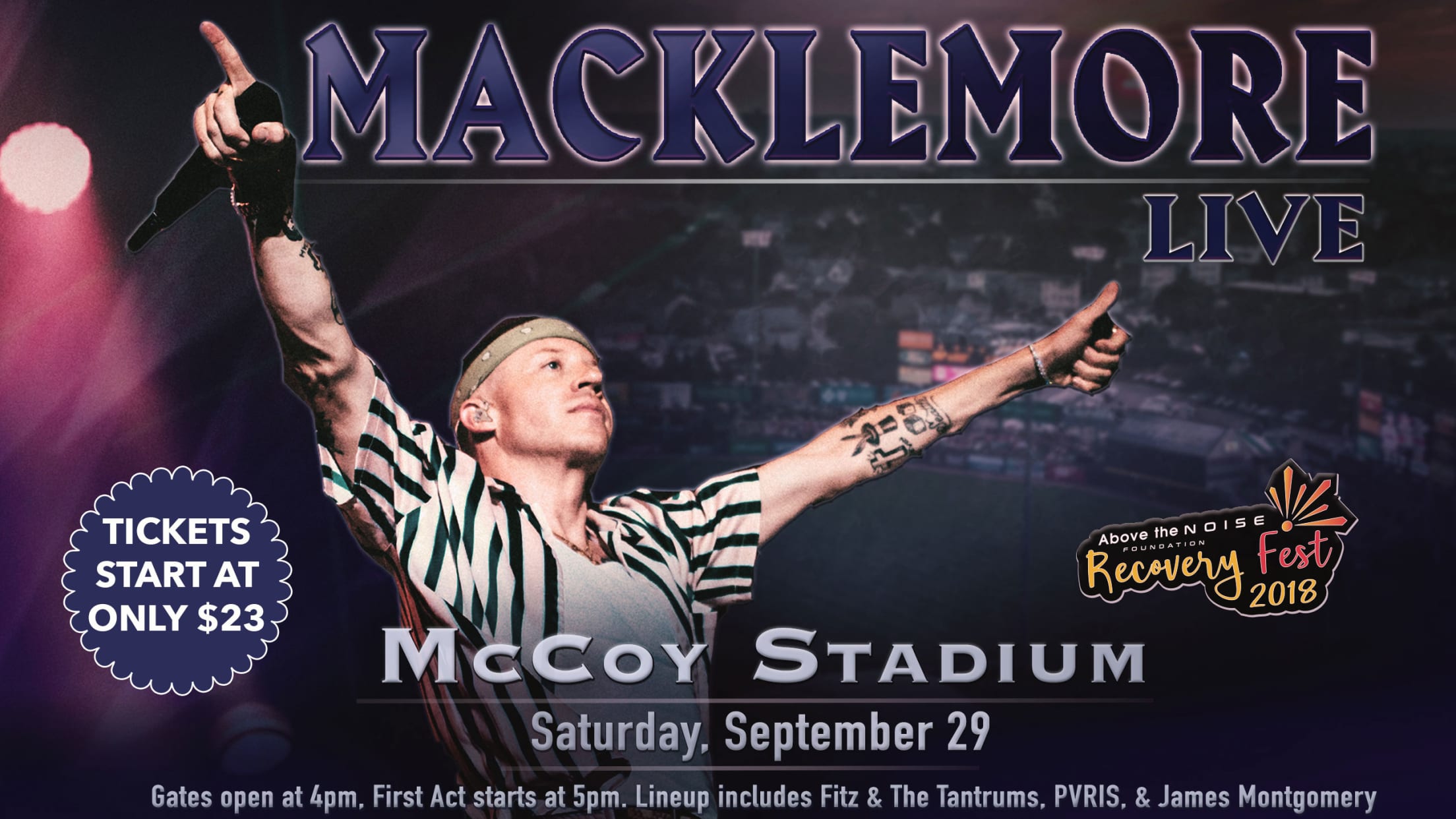 Above the Noise Foundation is proud to present Recovery Fest 2018 at McCoy Stadium on September 29, 2018.
Above the Noise Foundation's recovery music festivals will inspire, empower, and provide grassroots funding to U.S. cities affected by the addiction epidemic.
Through the universal language of music, Above the Noise will unite communities, heal families, and shift America's response to addiction from one of rejection to one of inclusion.
All proceeds from the show will directly support local non-profits and charities in Rhode Island and New England as they fight to end the addiction crisis.




Ticket Prices:
· VIP/Pit - $250
· Floor - $150
· Green Reserved Seats - $46
· General Admission - $23