"Cox Legendary PawSox Stories" to Debut May 19 at 12 noon on PawSox YouTube Channel
The 10:15 vignette, presented by Cox Communications, is first of a 4-part series of PawSox Baseball in the '70s & '80s; Features include rare footage and interviews with favorite players
The 10:15 vignette, presented by Cox Communications, is first of a 4-part series of PawSox Baseball in the '70s & '80s;
Features include rare footage and interviews with favorite players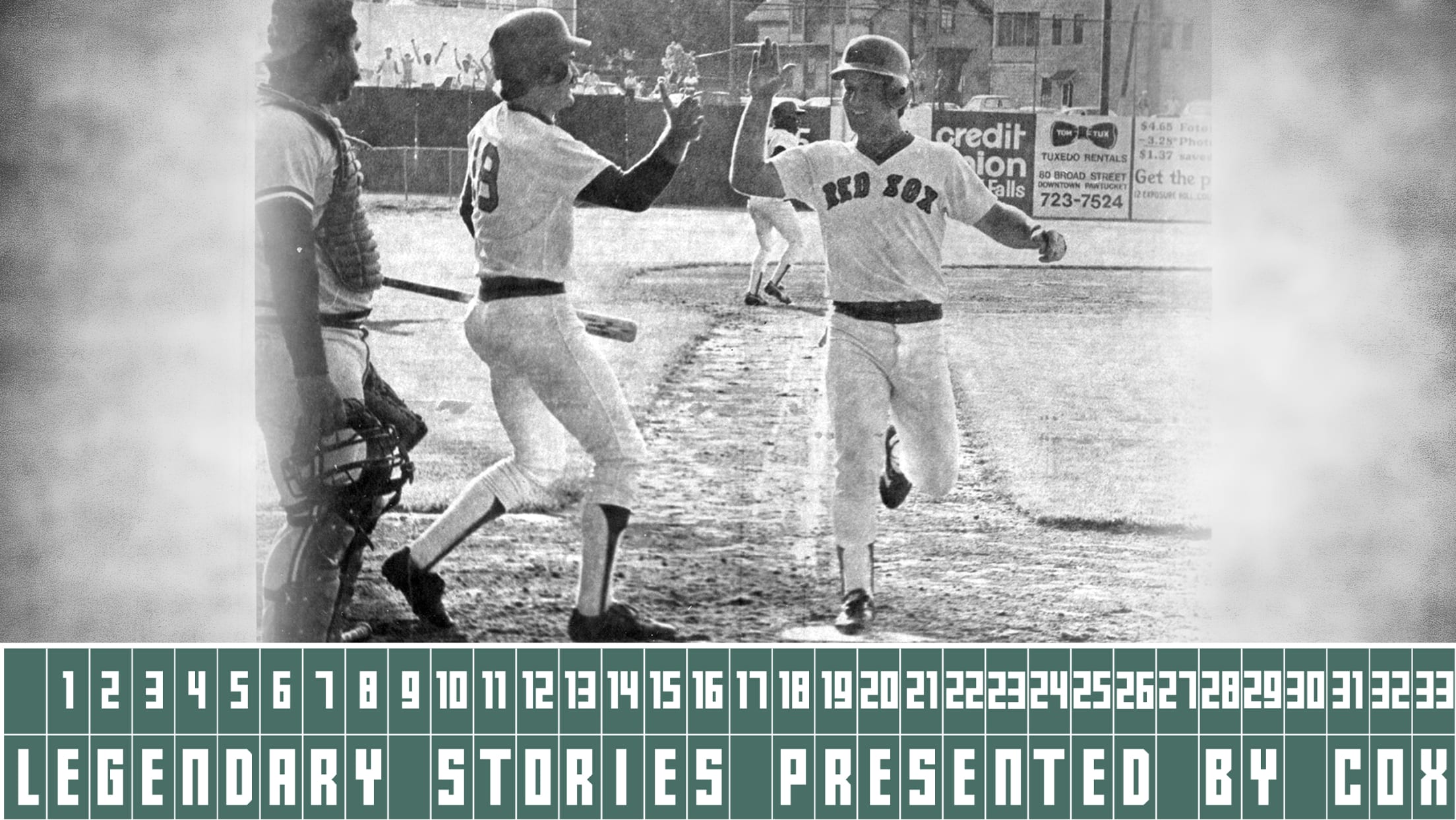 PAWTUCKET, RI – The Pawtucket Red Sox, in partnership with COX Communications, will debut the first of their four-part video series entitled "COX Legendary PawSox Stories" that will take a look back at some of the historic moments of PawSox Baseball during the past five decades. This season is the 50th Anniversary of the Pawtucket Red Sox.
The first show will debut tomorrow (Tuesday, May 19) at noon on pawsox.com and the PawSox' YouTube channel. The 10:15 segment is accessible anytime thereafter.
Memorable PawSox personalities on the vignette include Hall of Famer Wade Boggs, Marty Barrett, Dave Koza, Chico Walker, and the late PawSox owner Ben Mondor.
In the premiere episode, PawSox Vice Chairman Mike Tamburro, who has been in the organization in all five decades, recalls such iconic events as 1981's 33-inning "Longest Game in Professional Baseball History," 1982's Fidrych-Righetti pitching matchup, and the 1984 PawSox Governors' Cup Championship.
The "Longest Game," an epic battle recognized in the National Baseball Hall of Fame, began Saturday, April 18, 1981, continued until 4:00 a.m. on Easter Sunday, April 19, and resumed June 23 before an international media throng. The PawSox won the game against the Rochester Red Wings in the bottom of the 33rd inning, 3-2. The Red Wings were the Triple-A affiliate of the Baltimore Orioles, and featured future Hall of Famer Cal Ripken, Jr. in the lineup.
One year later, on July 1, 1982, a record-setting crowd at McCoy Stadium saw Mark "The Bird" Fidrych, the charismatic 1976 American League Rookie of the Year with the Detroit Tigers, make a stellar comeback from shoulder surgery against New York Yankees. Opposing him on the mound was star southpaw Dave Righetti, who had just won the American League Rookie of the Year Award the previous season. He had just been optioned to Triple-A Columbus.
Fidrych would delight the sell-out throng by going the distance, including a dramatic strikeout of Butch Hobson to end the game with a 7-5 victory.
During the final segment of the show, Mike Tamburro details the amazing story of Pawtucket's improbable 1984 Governors' Cup Championship run as the PawSox used a "secret weapon" to overcome a 2-games-to-none deficit and shock the Maine Guides by winning three straight games in Old Orchard Beach, Maine to capture the Cup.
Highlights and stories from those first two decades of PawSox history, many before never heard or seen, are woven throughout the show, hosted by current PawSox Community Relations Assistant Alex Richardson.
After its debut, fans can continue to access the show at any time on the club's website. It will also be distributed on the club's social media platforms.