Pawtucket Red Sox and PawSox Foundation to hold first-ever Fall Golf Classic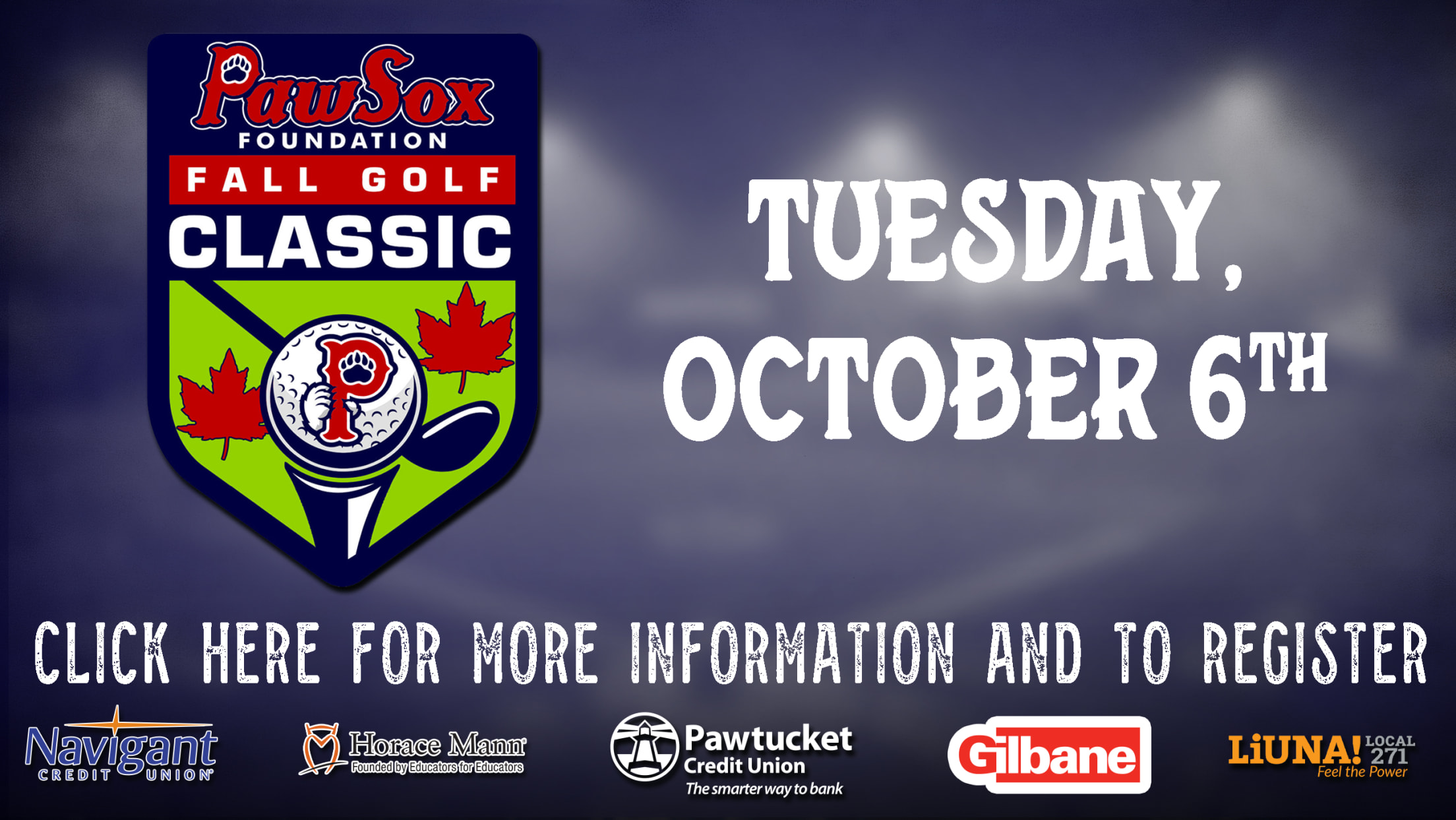 Event takes place on Tuesday, October 6th at Pawtucket Country Club. CLICK HERE TO REGISTER.
Pawtucket Red Sox to expand Dining on the Diamond program to iconic "Field of Dreams" movie site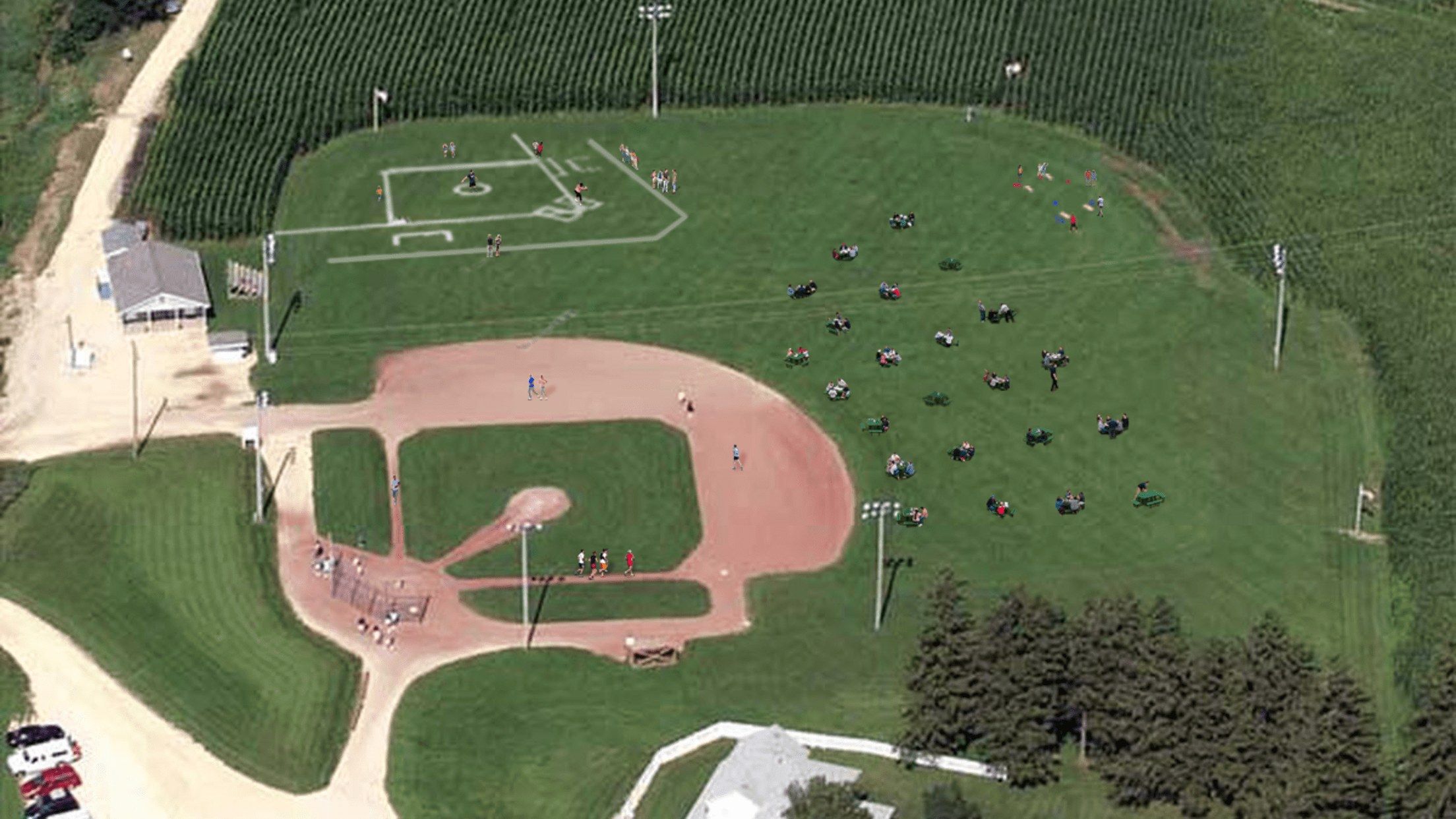 PAWTUCKET, RI - After close to three months running the team's wildly popular "McCoy Stadium Dining on the Diamond," the Pawtucket Red Sox today announced the expansion of this outdoor dining concept and the forthcoming debut of the program at one of the game's most iconic shrines, the Field of
PawSox to host "Drive-Thru Giveaways" at McCoy Stadium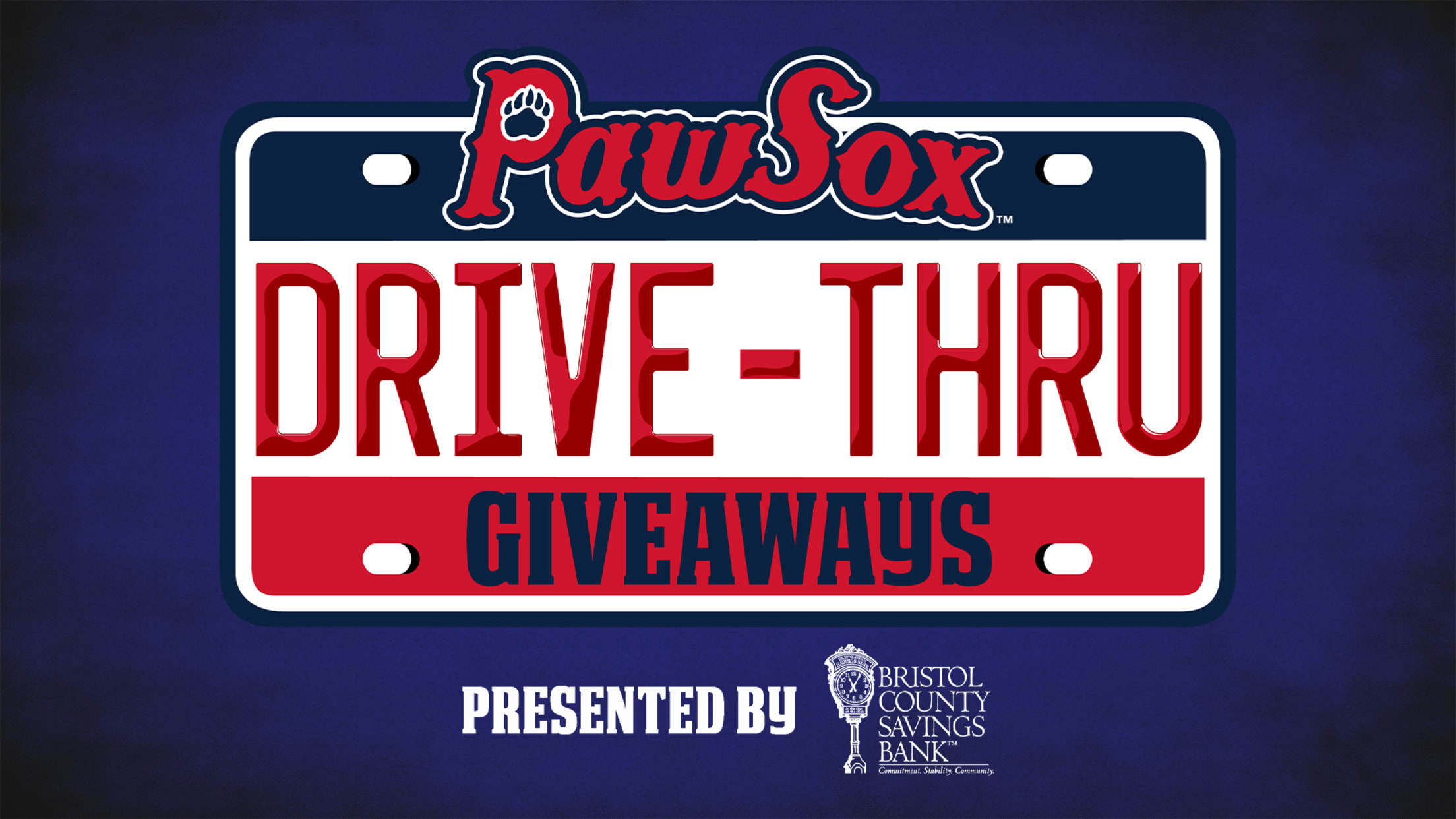 PawSox fans must preregister to participate in Drive-Thru Giveaways to receive bobblehead and jersey giveaways planned for the 2020 season.
PawSox Mourn the Passing of Longtime General Manager Lou Schwechheimer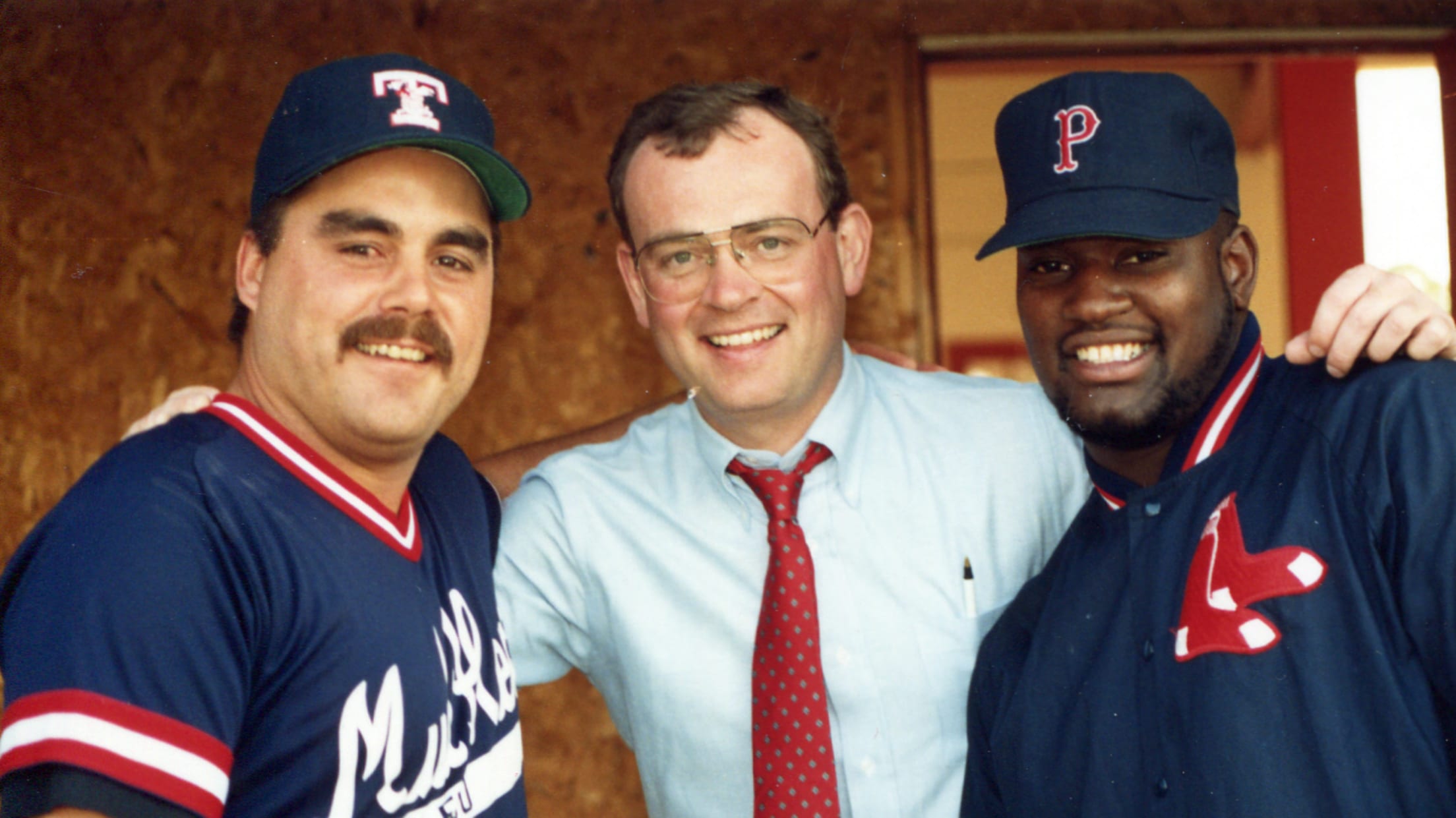 International League Hall of Famer was currently Majority Owner of the Triple-A Wichita Wind Surge.
Dining on the Diamond Resumes July 24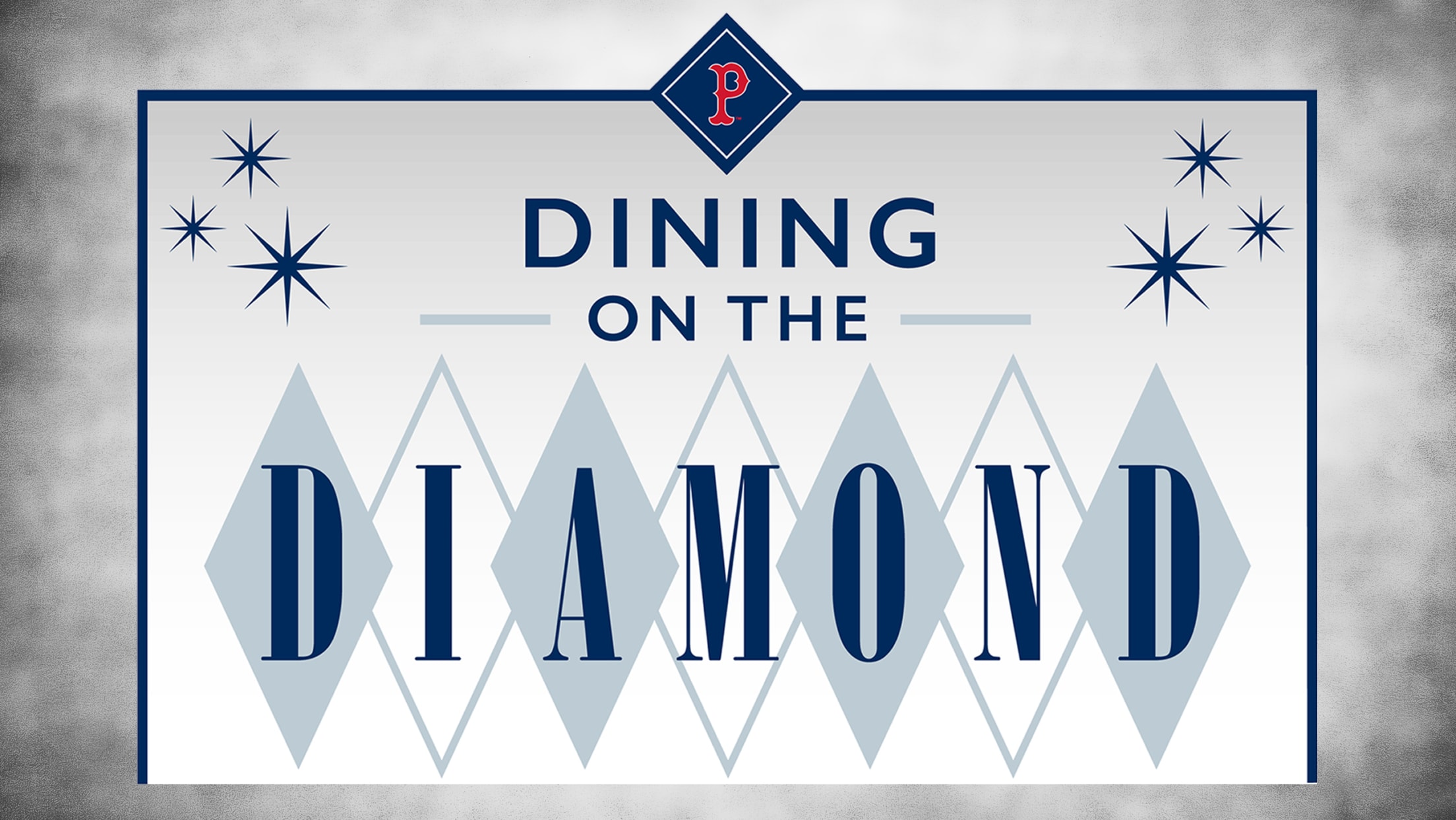 Nearly 3,000 families top the Waiting List; Boston Red Sox Opening Day Telecast to be Shown Friday Evening.
PawSox Confirm Cancellation of their 2020 Season due to COVID-19 Pandemic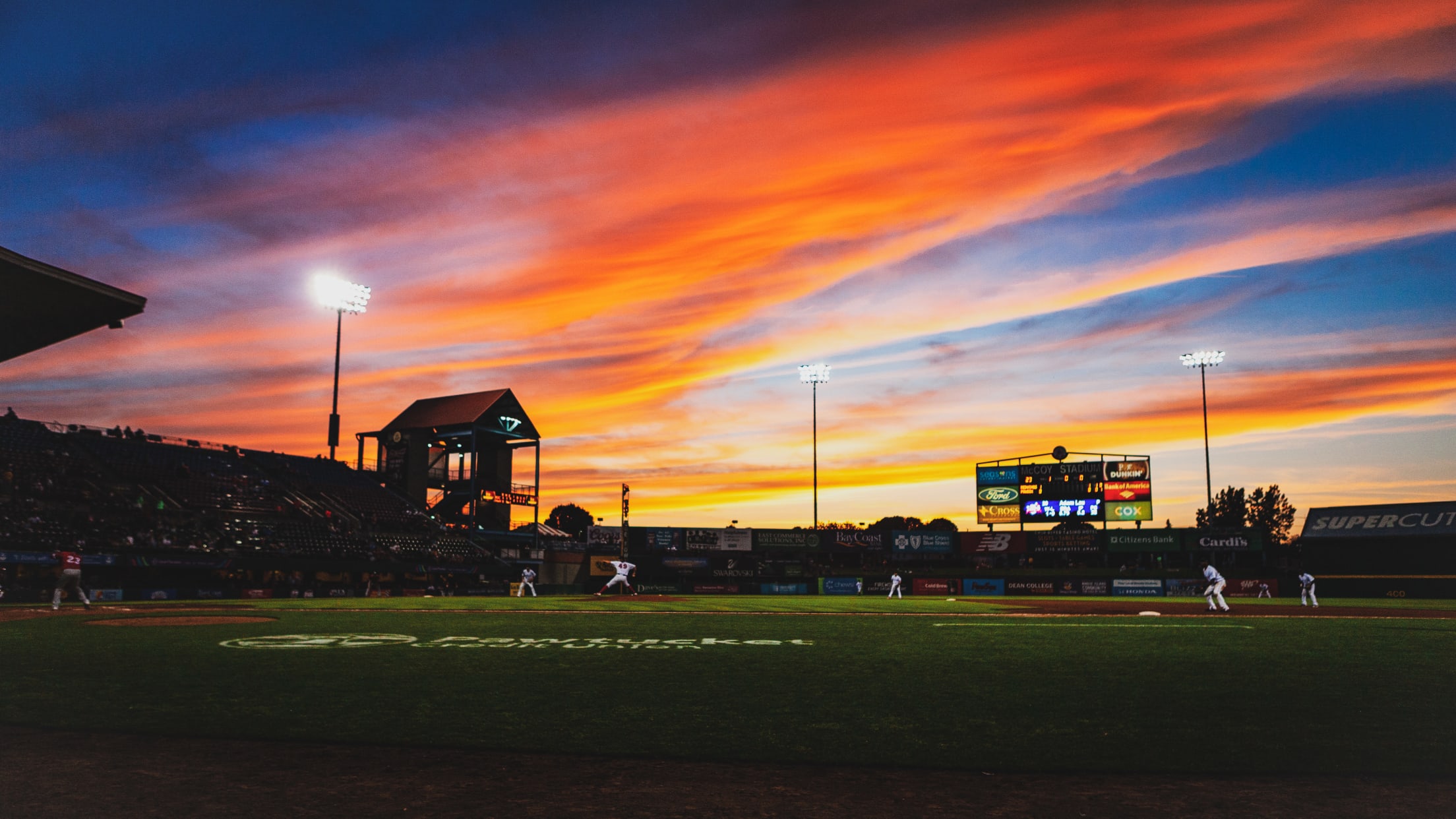 Club will continue efforts to help those affected by the novel coronavirus, will continue to celebrate the 50th Anniversary of the Pawtucket Red Sox, may host some workouts by the Boston Red Sox, and will explore ways to have a fitting farewell to McCoy Stadium; Club will also seek to
PawSox Fans "Bat 400" as They Reserve 400 Tables in 24 Hours for "Dining on the Diamond"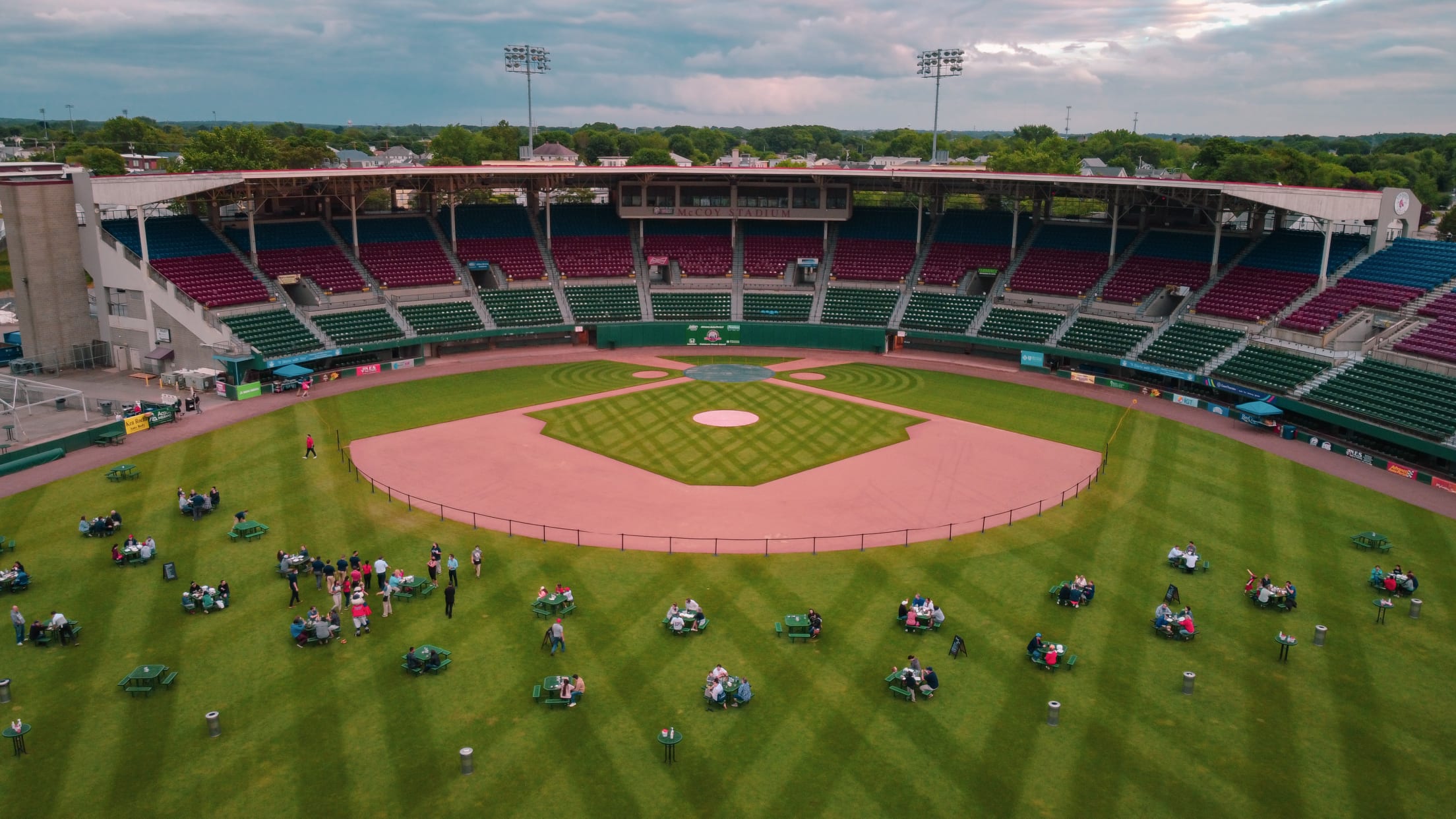 Waiting List Exceeds 1,000 as fulfillment continues for the next three weekends.
Dining on the Diamond, Seats 162 Families this Past Weekend; Dates Added Next Three Weekends, Including Father's Day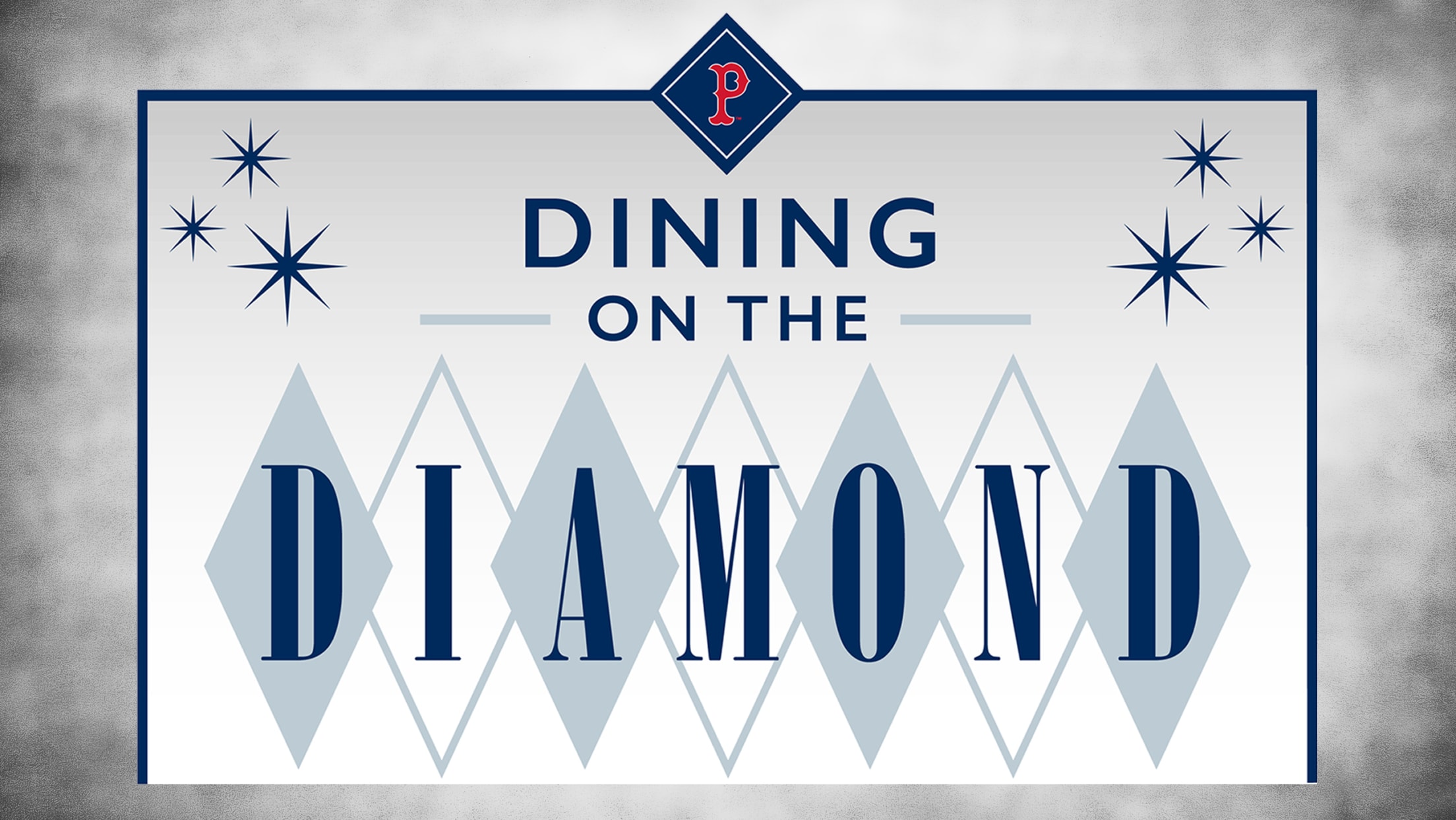 More than 800 families on the Waiting List will be first to have the opportunity; Tables on the field will increase to 33.
Hard to Believe, But True: 88 Minutes Once Again to Sell Out "Dining on the Diamond" on Sunday, June 7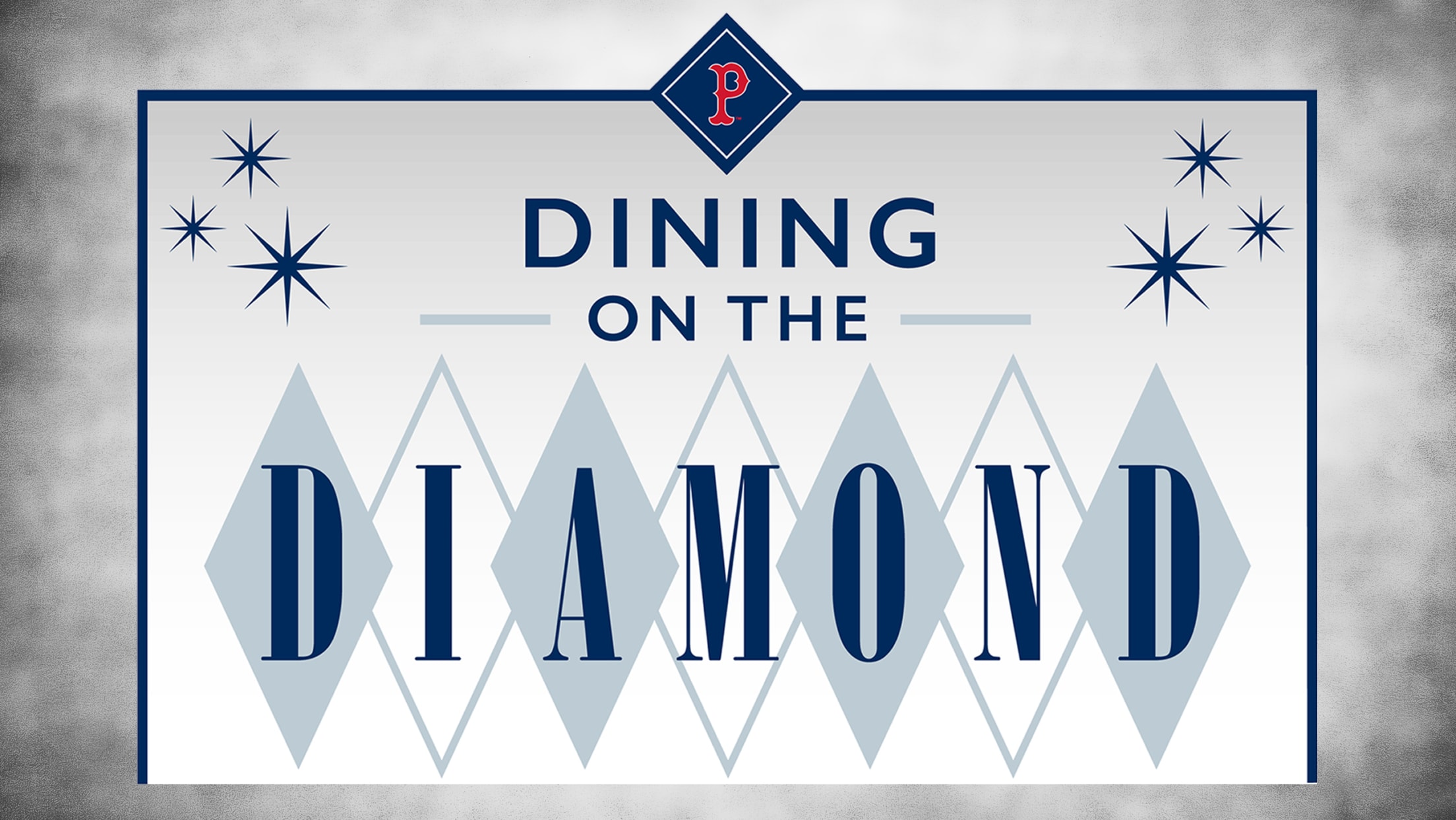 After selling out 80 tables in 88 minutes yesterday, club sells out new allotment—in 88 minutes again! More dates and times to be announced next week.
Sunday, June 7 Added for Dining on the Diamond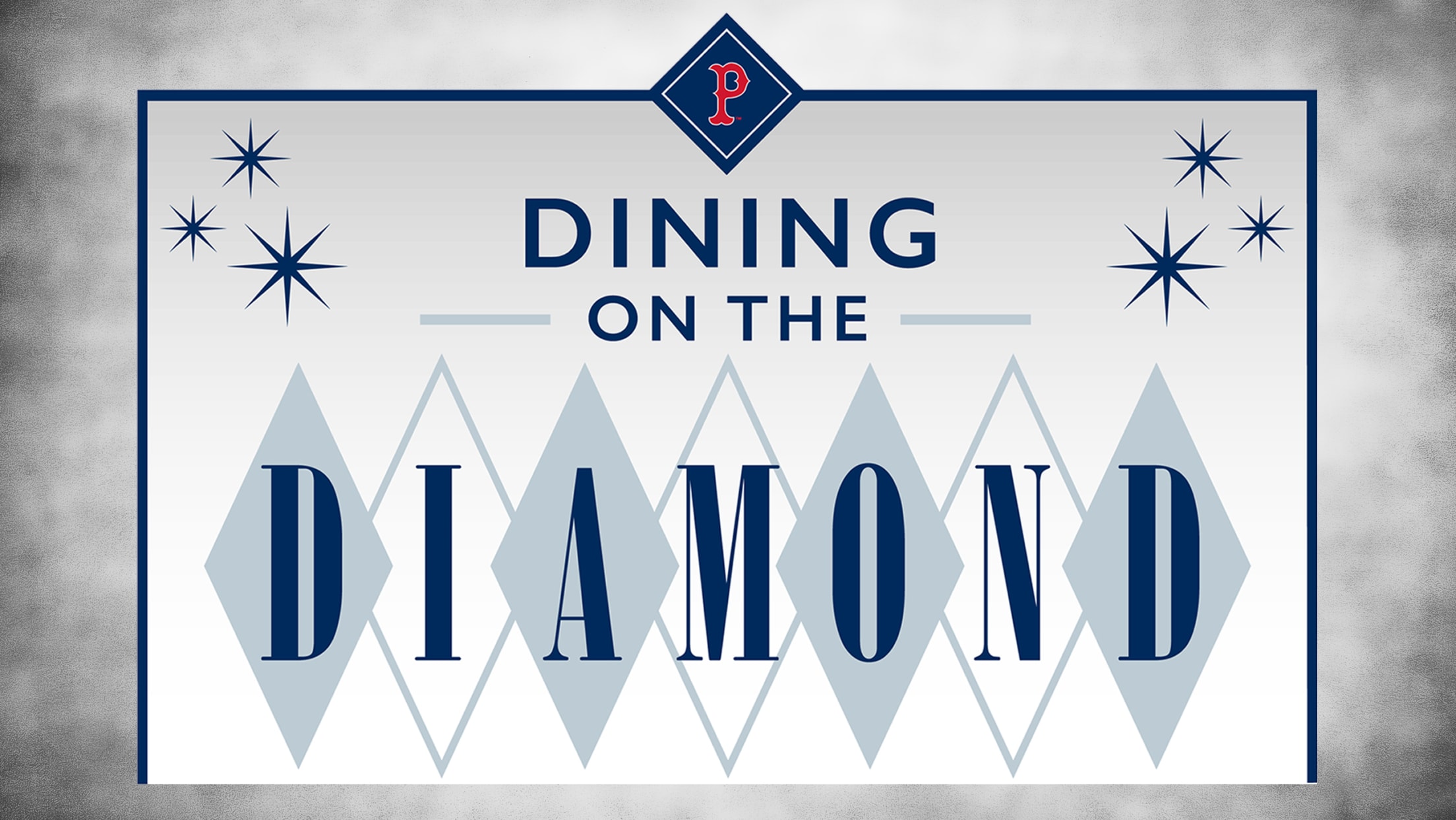 Seatings June 5 and 6 sold out; Waiting List Begun.
"Dining on the Diamond" Sells out in 88 Minutes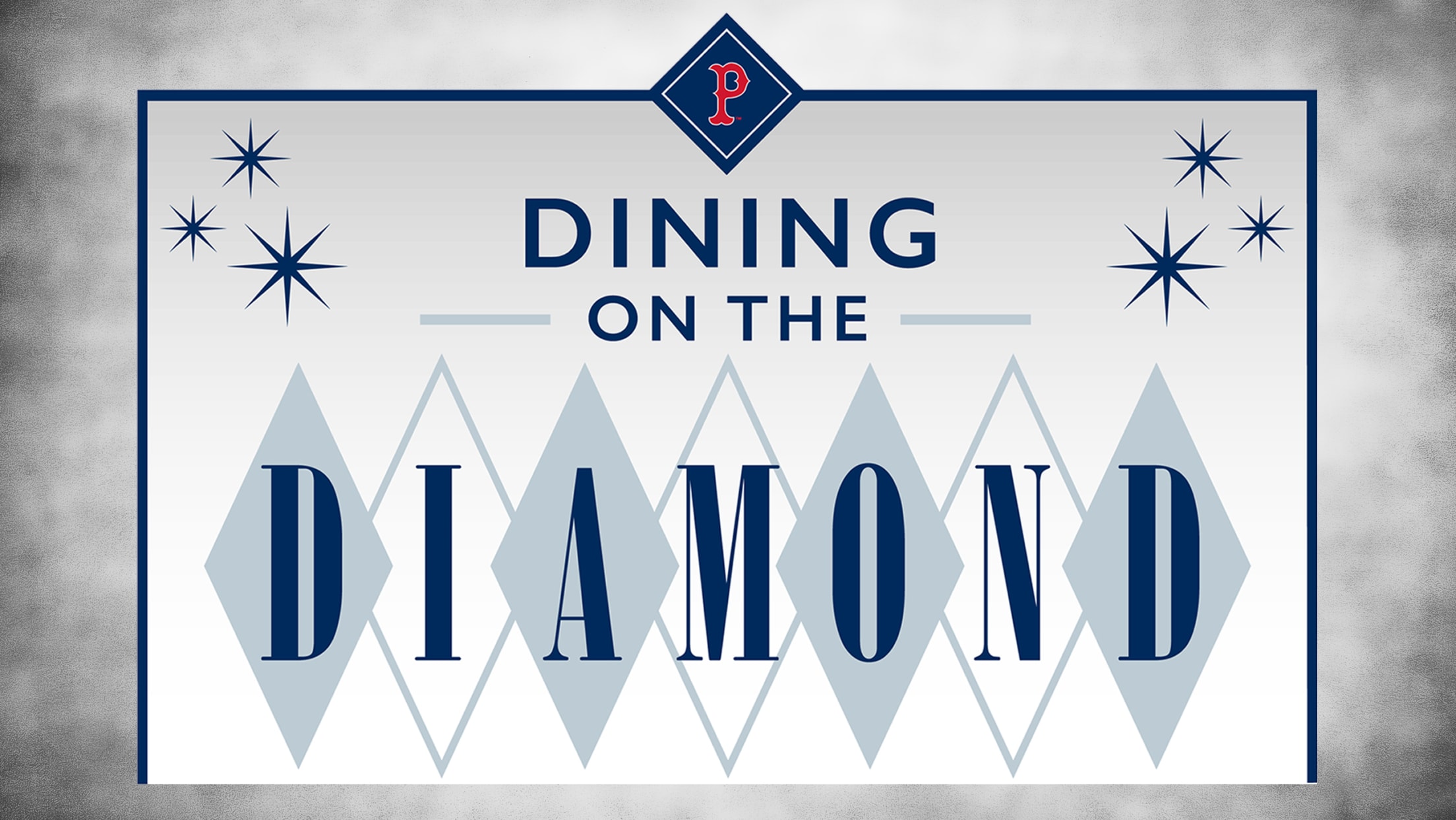 Both seatings on both June 5 and 6 sold out; new dates to be added.
PawSox Introduce "Dining on the Diamond" at McCoy Stadium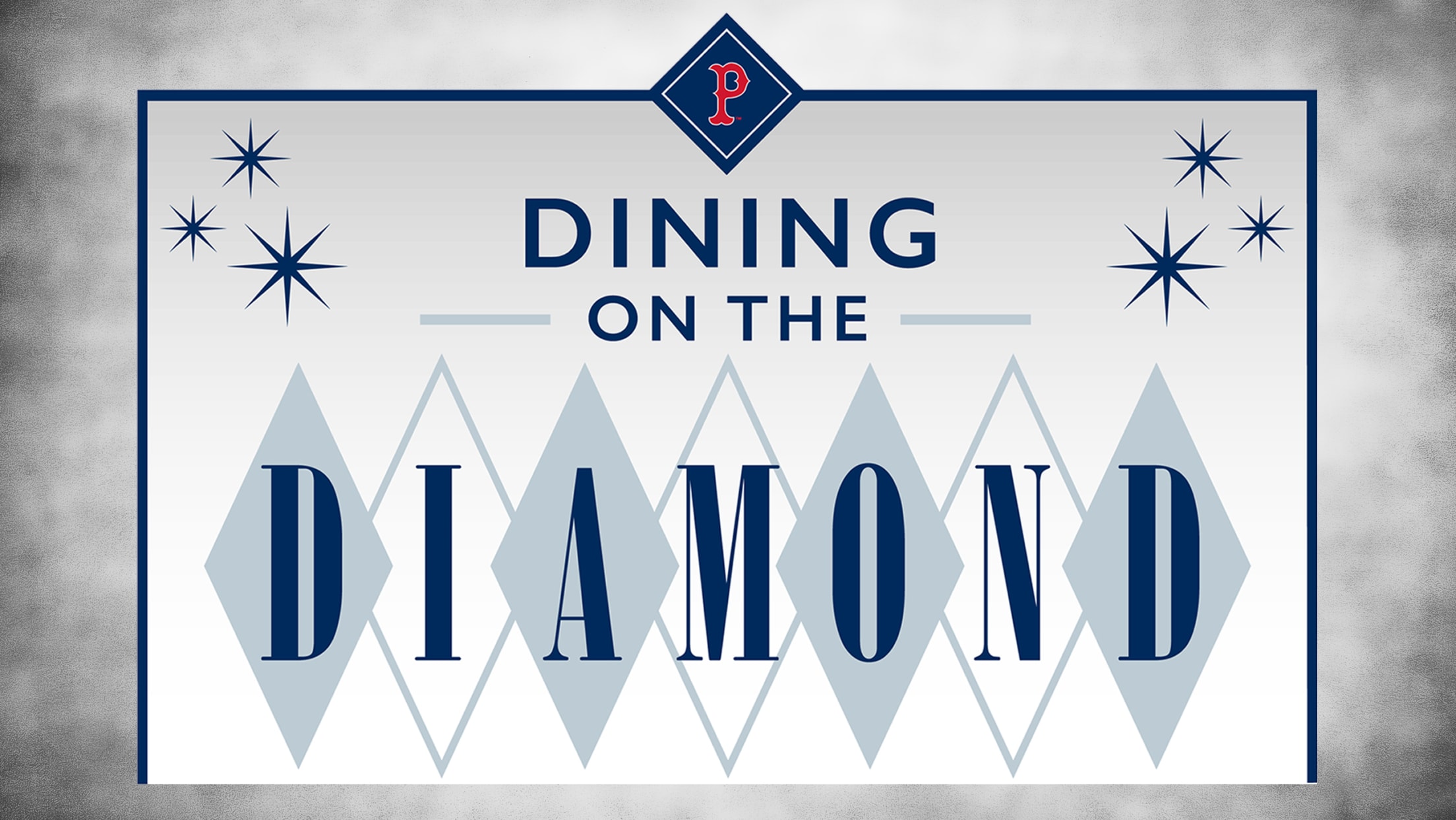 Fans can enjoy Curbside Pick Up this Friday, May 29; Dining on the Diamond debuts Friday & Saturday, June 5 and 6. Orders and Reservations must be made in advance; payment by credit card only starting on May 28 at 10 am.
"Cox Legendary PawSox Stories" to Debut May 19 at 12 noon on PawSox YouTube Channel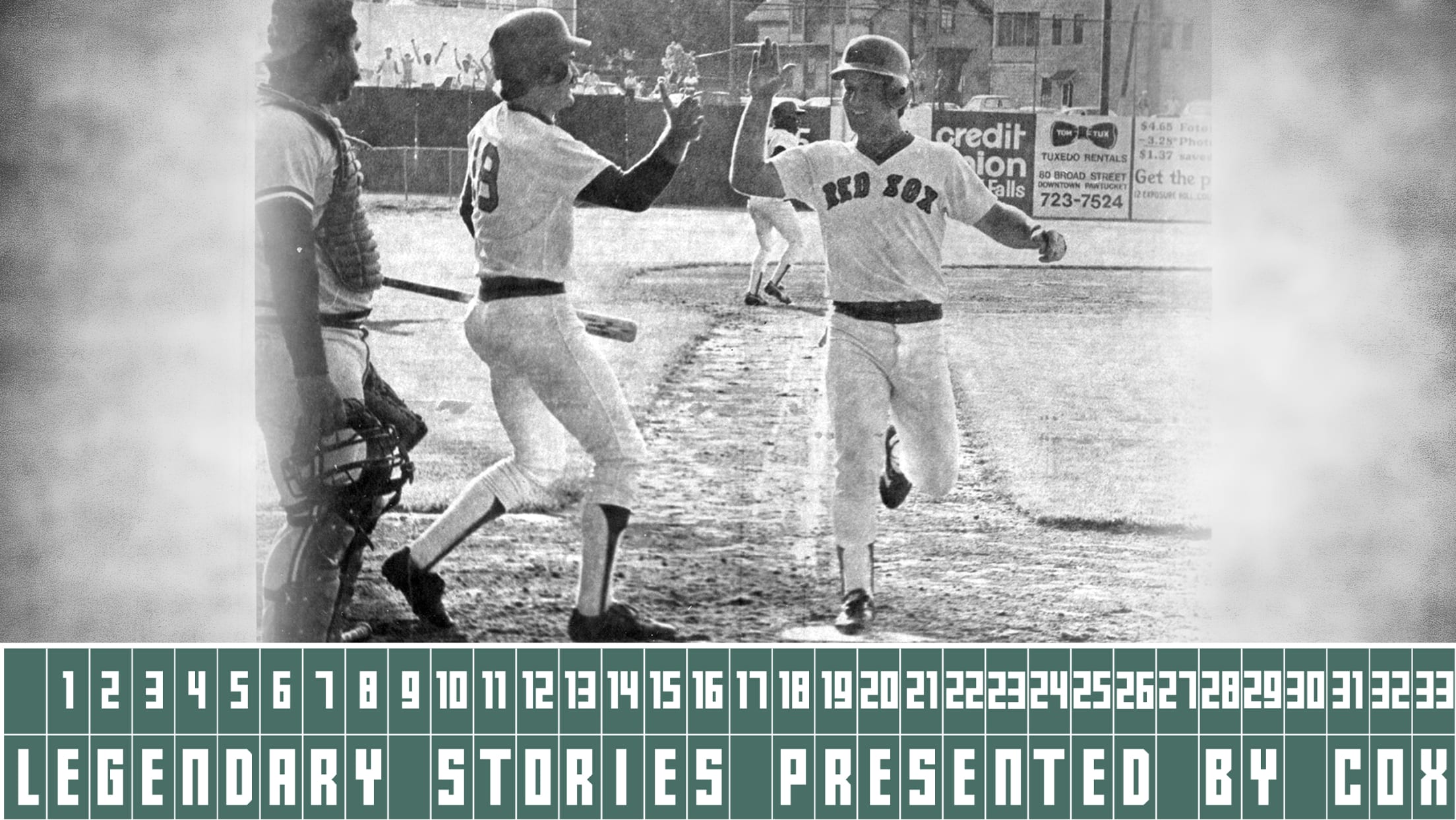 The 10:15 vignette, presented by Cox Communications, is first of a 4-part series of PawSox Baseball in the '70s & '80s; Features include rare footage and interviews with favorite players
Fans Can Post Messages to McCoy's Videoboard to Raise Funds for COVID-19 Relief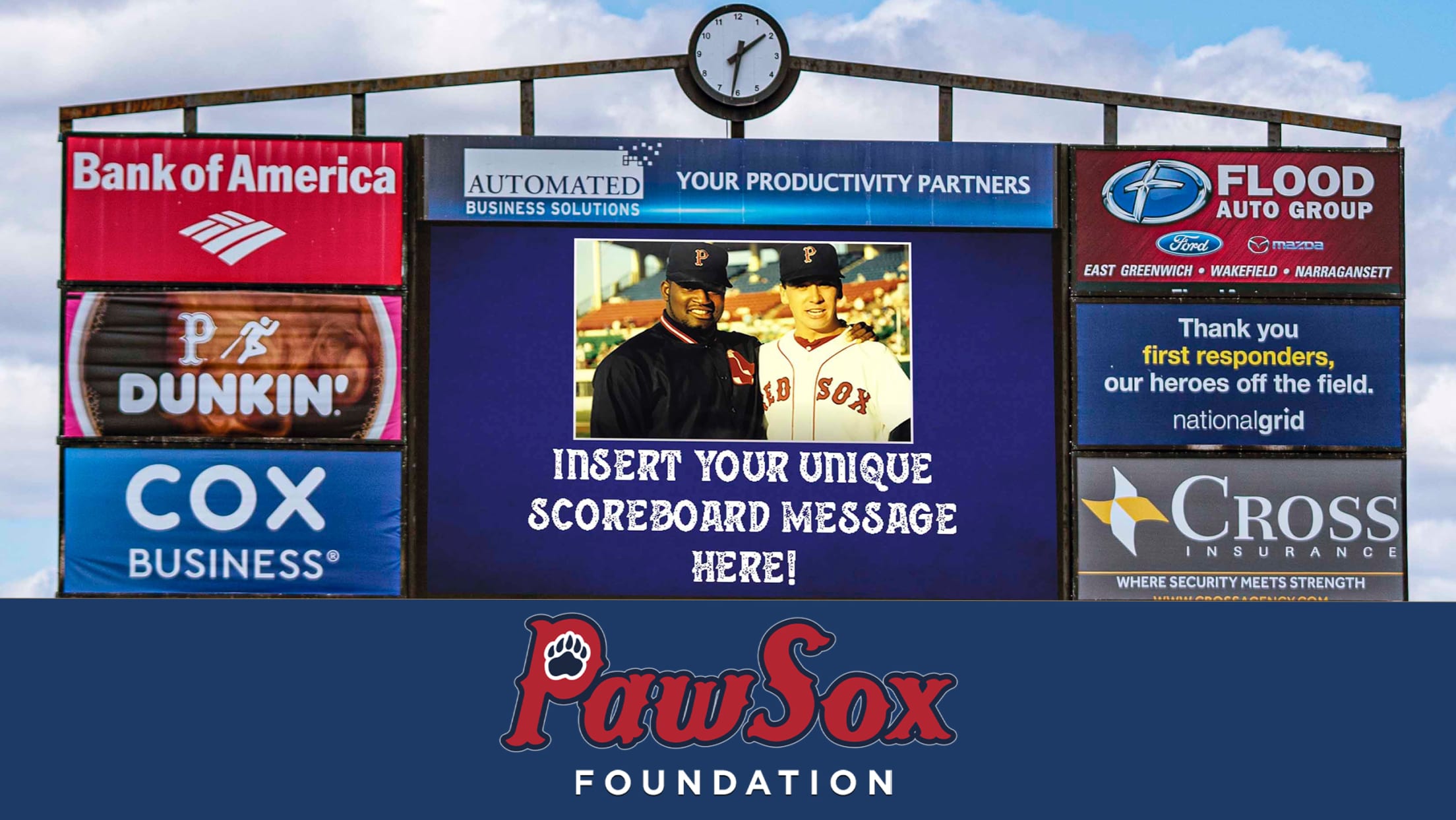 "Scoreboard Surprises…at Home Edition" can commemorate graduations, celebrations, Father's Day, and more.
"Safe at Home with Paws and Sox" debuts Friday, May 8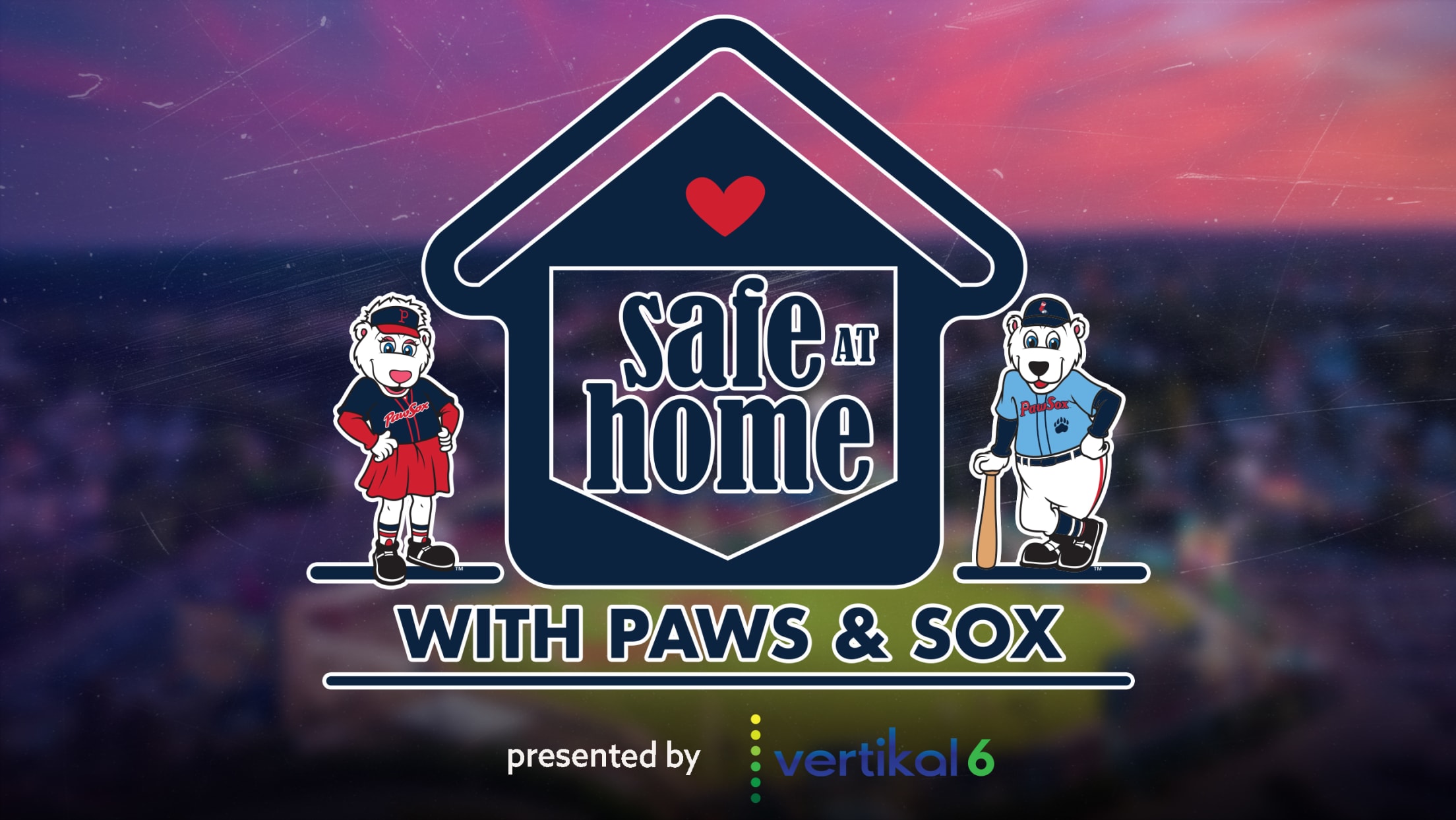 The half-hour kids' show presented by Vertikal6 features messages from PawSox players, as well as baseball tips, stories, and humor.
PawSox to Relive Greatest Games in Team History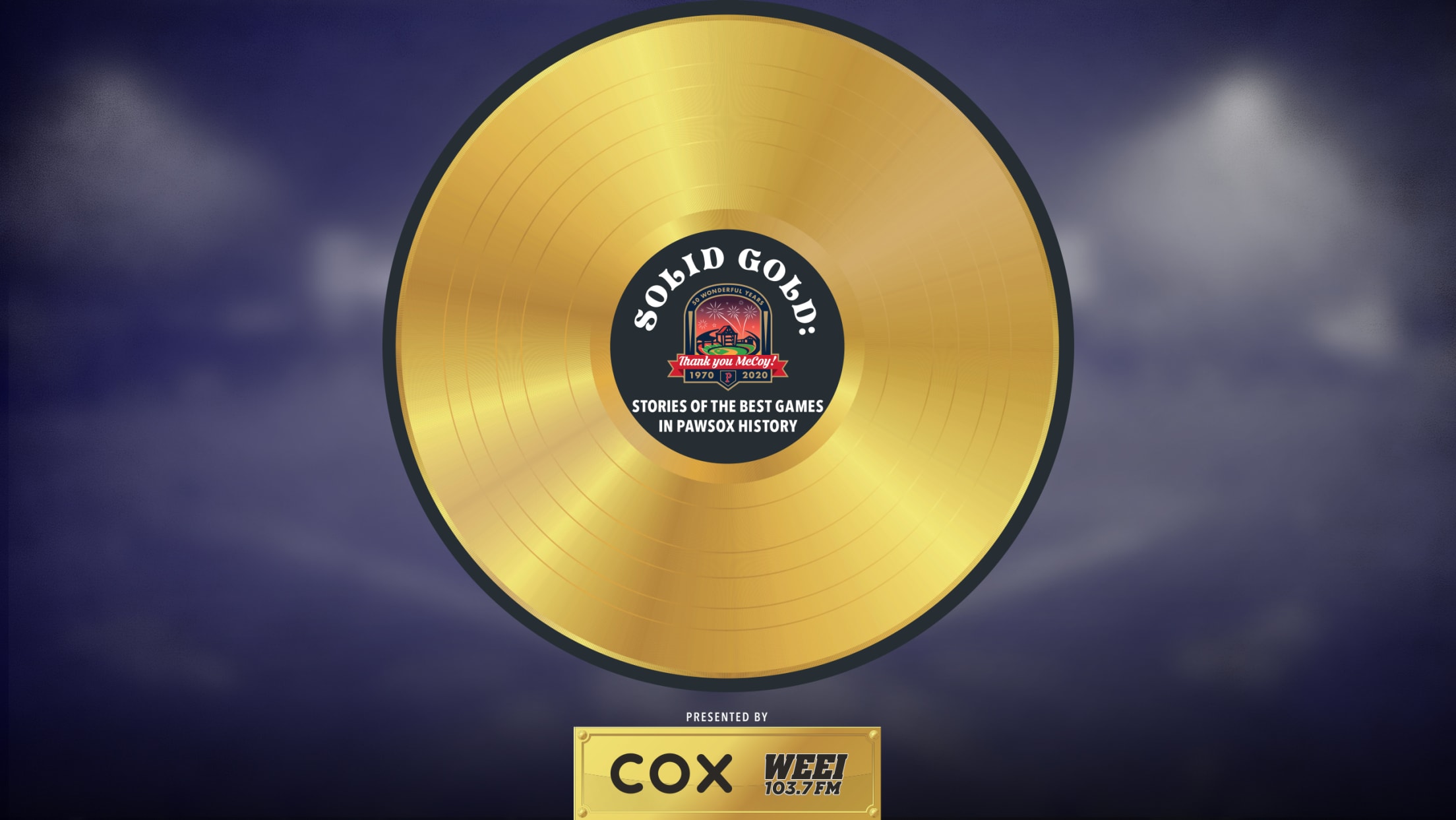 Ten-Part Audio Documentary Series to Premiere as Podcast on Monday, May 11
New PawSox T-Shirts to Benefit COVID-19 Relief Effort
PAWTUCKET, RI -- The Pawtucket Red Sox are creating a new official line of t-shirts for adults and children to benefit the COVID-19 relief effort. Bearing the messages, "Hands…Washing Hands," "Wash Your Paws," and "Safe at Home," the club is selling the garb now, at pawsox.com and gowoosox.com. Sales will
Pawtucket Red Sox & Manager Billy McMillon Present "The Billy Bunch," on Facebook Live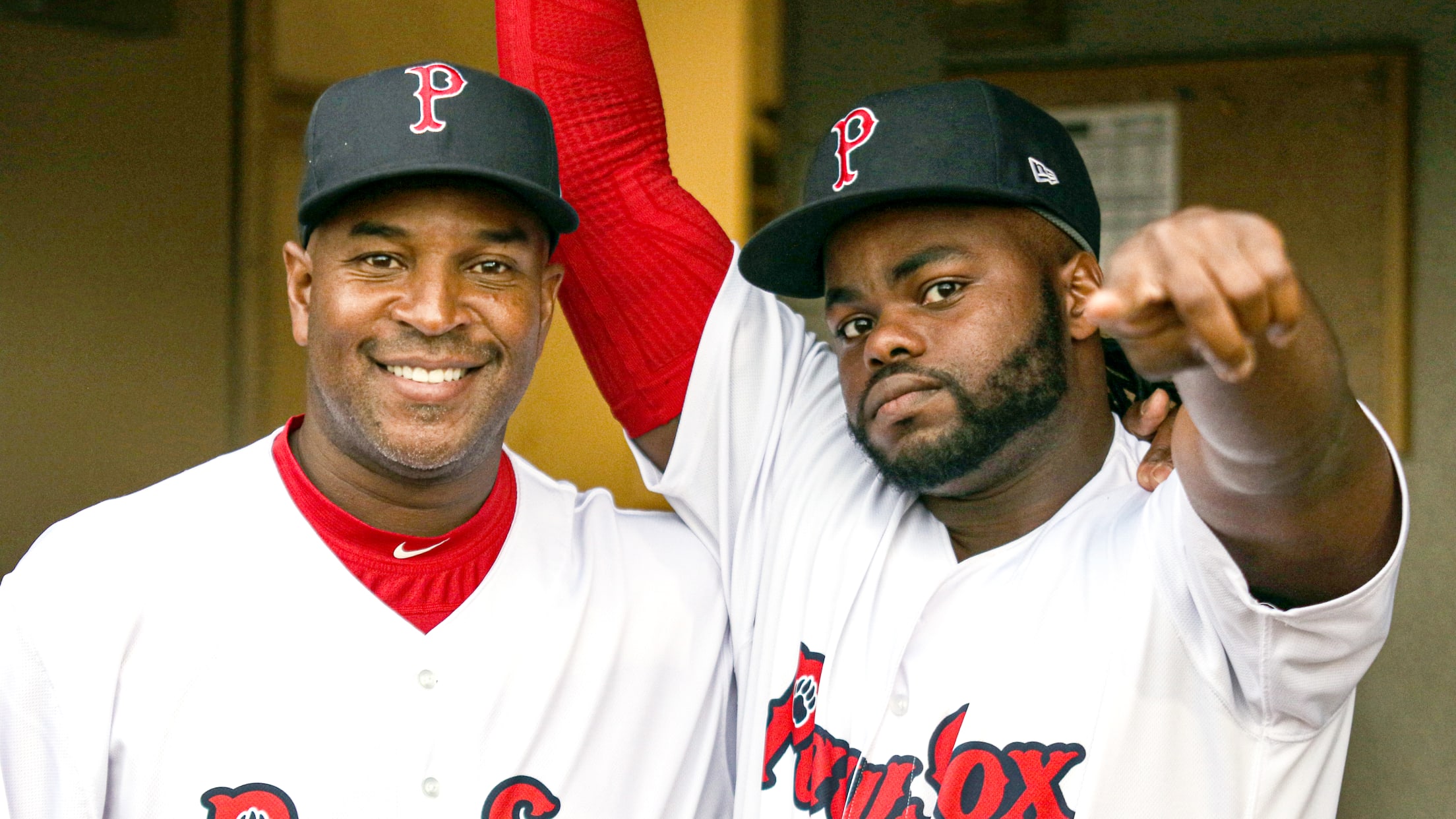 PAWTUCKET, RI – Baseball fans worldwide will have an opportunity to communicate live with "A Virtual Starting Nine" of Red Sox players as the Pawtucket Red Sox and Manager Billy McMillon present "The Billy Bunch" on Facebook Live this Wednesday, April 22, at 7 p.m. (EDT). Fans can visit pawsox.com
PawSox to Present "Opening Day, Any Way" at the Regularly Scheduled Opening Day Time, Tonight at 5 pm.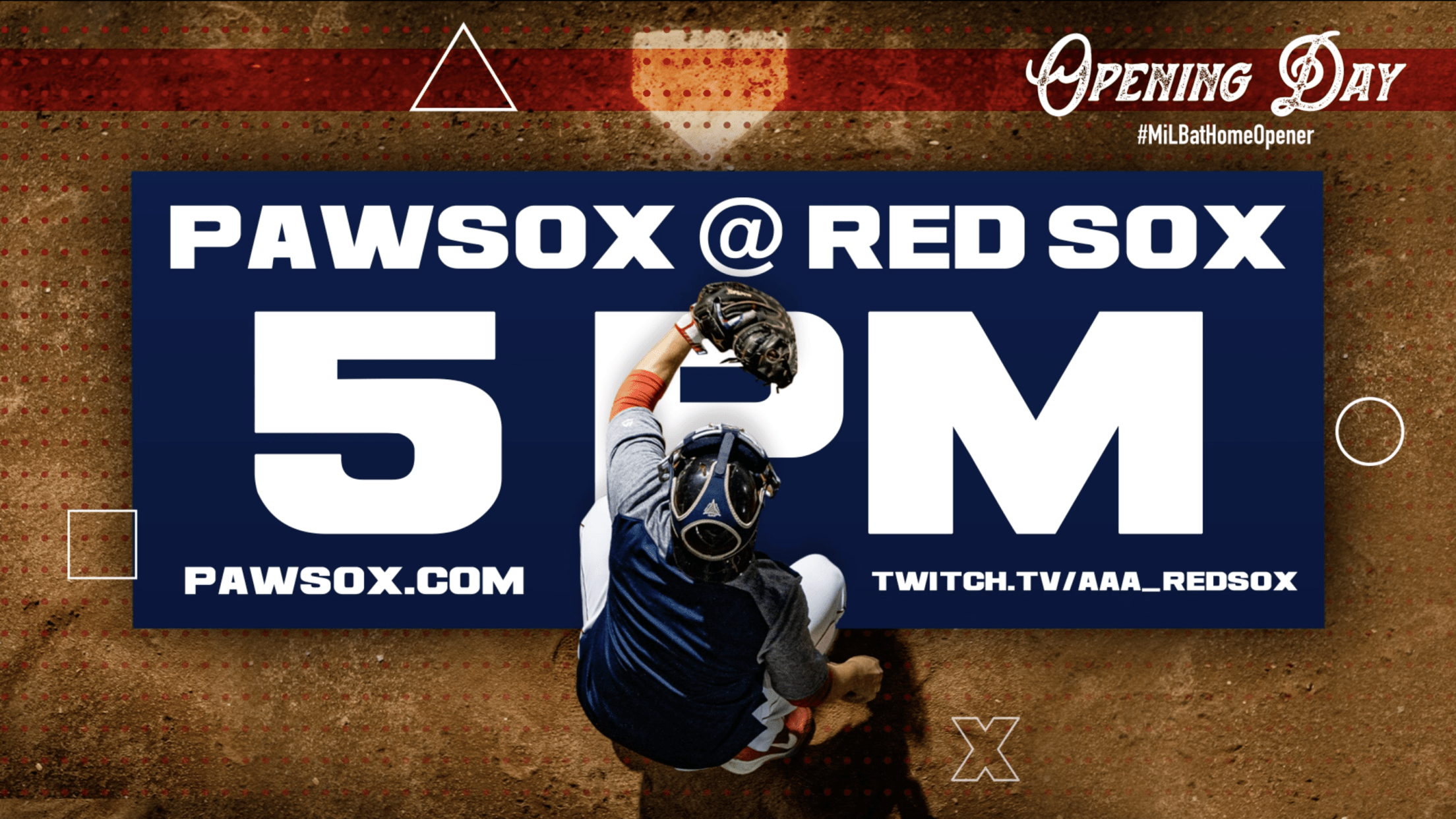 PAWTUCKET, RI – The Pawtucket Red Sox will begin their 50th Anniversary Celebration tomorrow, on the date of the originally scheduled Opening Day, Thursday, April 9, at 5 p.m., on pawsox.com and the club's social media outlets. PawSox play by play announcers will describe the action live as they watch