Three Players From Blue Wahoos 2019 Playoff Season Added To Twins Ahead Of Rule 5 Draft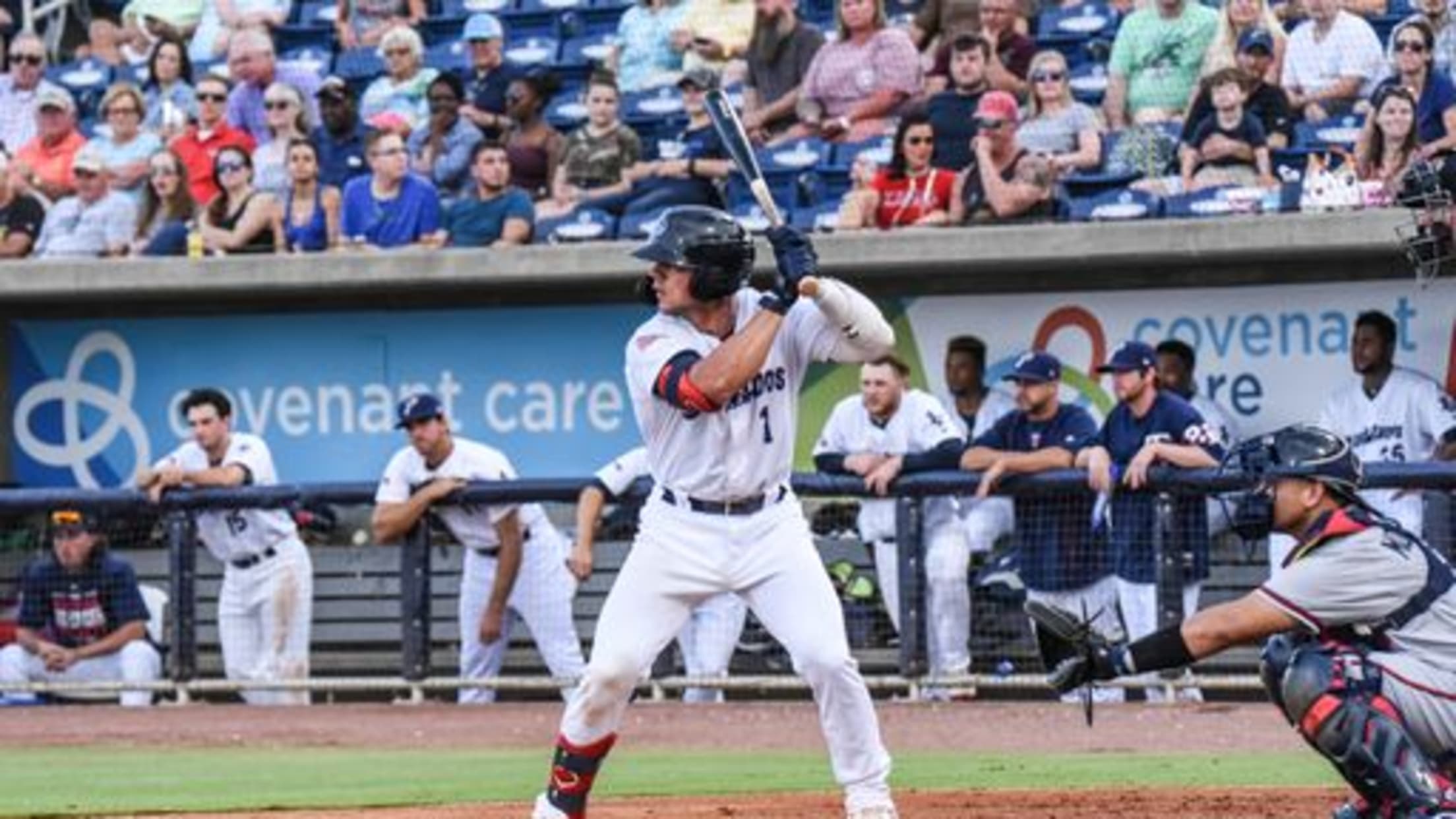 Ben Rortvedt was one of Blue Wahoos starting catchers in the 2019 season and now is part of the Minnesota Twins MLB 40-man roster, after being placed on protected list for Rule 5 Draft. (Daniel Venn)
Three players who had impact in the Pensacola Blue Wahoos success in the 2019 playoff season – pitchers Jordan Balazovic and Bailey Ober, along with catcher Ben Rortvedt -- were added Friday to the Minnesota Twins roster. The moves secure the players' future with the Twins ahead of Major League
Three players who had impact in the Pensacola Blue Wahoos success in the 2019 playoff season – pitchers Jordan Balazovic and Bailey Ober, along with catcher Ben Rortvedt -- were added Friday to the Minnesota Twins roster.
The moves secure the players' future with the Twins ahead of Major League Baseball's annual Rule 5 Draft on December 10.
That draft process enables other teams to select minor league players with tenured status – four or five seasons professionally depending on age – and essentially try to acquire them for their own roster.
In addition, the Cincinnati Reds added pitcher Vladimir Gutierrez, who was part of the Blue Wahoos starting rotation in 2018 when Pensacola was the Reds' Double-A affiliate.
Collectively, all four players became known with Blue Wahoos fans during their rising careers.
Rortvedt, 23, a second round pick by the Twins in 2017 from Verona, Wisconsin, played in 55 games for the Blue Wahoos in 2019. He was a player who regularly met with fans before the games, signing autographs, or participating in pregame events when not in the starting lineup.
Ober, 25, appeared in four games after joining the Blue Wahoos on Aug. 9, 2019, recording a 3-0 record and striking out 20 batters in his first two starts.
Balazovic, 22, a Canadian native, pitched in only one game for the Blue Wahoos, but it was a memorable five-inning, seven strikeout performance in Game 3 of the Southern League Playoffs in Blue Wahoos Stadium against the Biloxi Shuckers. The Blue Wahoos won that game and wound up extending the series to a deciding fifth game.
Balazovic was named the Twins' Pitching Prospect of the Year by MILB Pipeline following the 2019 season.
Gutierrez, 25, a native of Havana, Cuba, was 9-10 in 27 games for the Blue Wahoos in 2018. The Reds were the Blue Wahoos affiliate for the first seven years of the franchise, beginning in 2012.
How the Rule 5 Draft works is this: Players eligible to be selected by other teams were 18-years-old when signed by their current team and have five or more seasons in professional baseball. Or they are players signed at 19 years-old with four or more seasons in pro ball.
For players like the former Blue Wahoos' players protected by their team, there are notable perks. They are guaranteed a salary of more than $45,000 and eligible to be part of the MLB Players Union with other benefits.