Blue Wahoos Donate Team Bus To Dixon School Of Arts And Sciences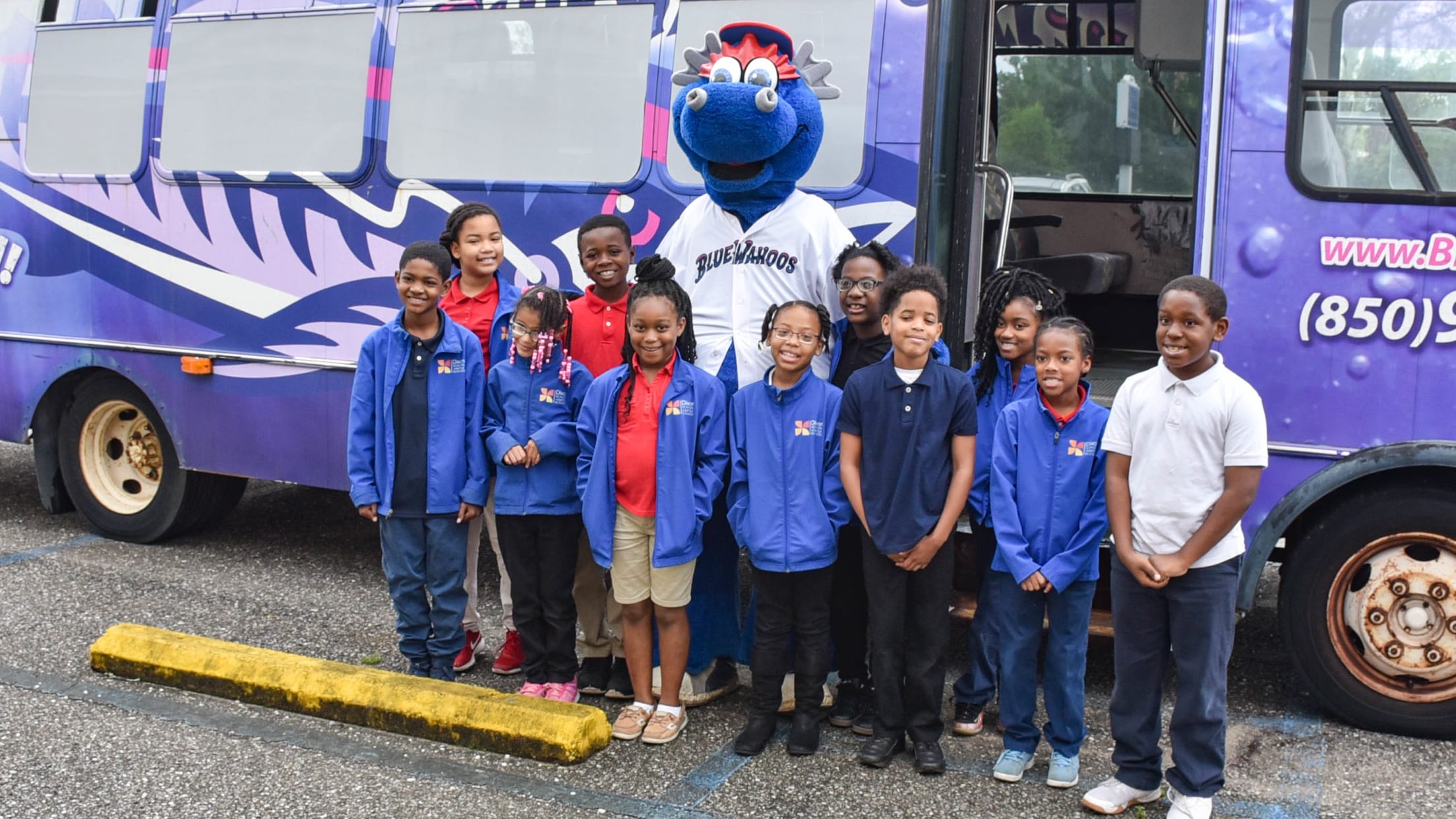 The Blue Wahoos team bus will soon be seen on the streets of Pensacola again.On Tuesday morning, Kazoo took one last drive in his trusty bus, taking it from the stadium to the nearby Dixon School of Arts and Sciences in downtown Pensacola to be officially donated to the school.Since
The Blue Wahoos team bus will soon be seen on the streets of Pensacola again.
On Tuesday morning, Kazoo took one last drive in his trusty bus, taking it from the stadium to the nearby Dixon School of Arts and Sciences in downtown Pensacola to be officially donated to the school.
Since 2008, the K-8 charter school has provided for at-risk youth in Pensacola, fostering creativity through a curriculum centered on a world class fine arts program and science, technology, and math. Providing transportation for their students, both to and from school and to the host of nationwide academic competitions their students compete in, was a critical need for the school.
"What an honor and privilege it was to be able to present our Blue Wahoos bus to the students and faculty of Dixon Arts and Sciences this morning," Blue Wahoos vice president of operations Donna Kirby said. "Our hope is that Dixon will be able to use this bus to help build on their exciting curriculum. Kazoo really loved all of the hugs and high fives that the students gave him, too!"
The school's president, Dr. Donna Curry, and students from all grades met Kazoo and the Blue Wahoos outside the school and offered a tour of the grounds, showing off the art projects, dance studio, and music hall that help students positively deal with trauma through expressing creativity.
"We were so impressed to see the extraordinary and magnificent artwork that the students have created." Kirby said. "There is no doubt in my mind that we are going to see that talent on display in museum and art galleries at some point in the near future!"
The Blue Wahoos selected the Dixon School of Arts and Sciences to receive the bus through a social media campaign to find a new home for the bus.
"We received entries from so many worthwhile local non-profits doing great work in our community. We wish we had a bus to give to each, as Pensacola has a tremendous community of charitable organizations helping make this city great," Kirby said. "We were proud to select the Dixon School because their mission as a school aligns closely with ours as a ballclub, and the Studer Family of Companies has a strong focus on early learning and improving educational outcomes."
The mission of the Pensacola Blue Wahoos is to improve the quality of life for citizens of Pensacola and make it the best place to live in the world. In their seven years in the Southern League, the team has won the league's Community Service Award four times, including in each of the past three seasons consecutively.