Trust Helps Blue Wahoos JJ Bleday Heat Up Bat, Earn MILB Honor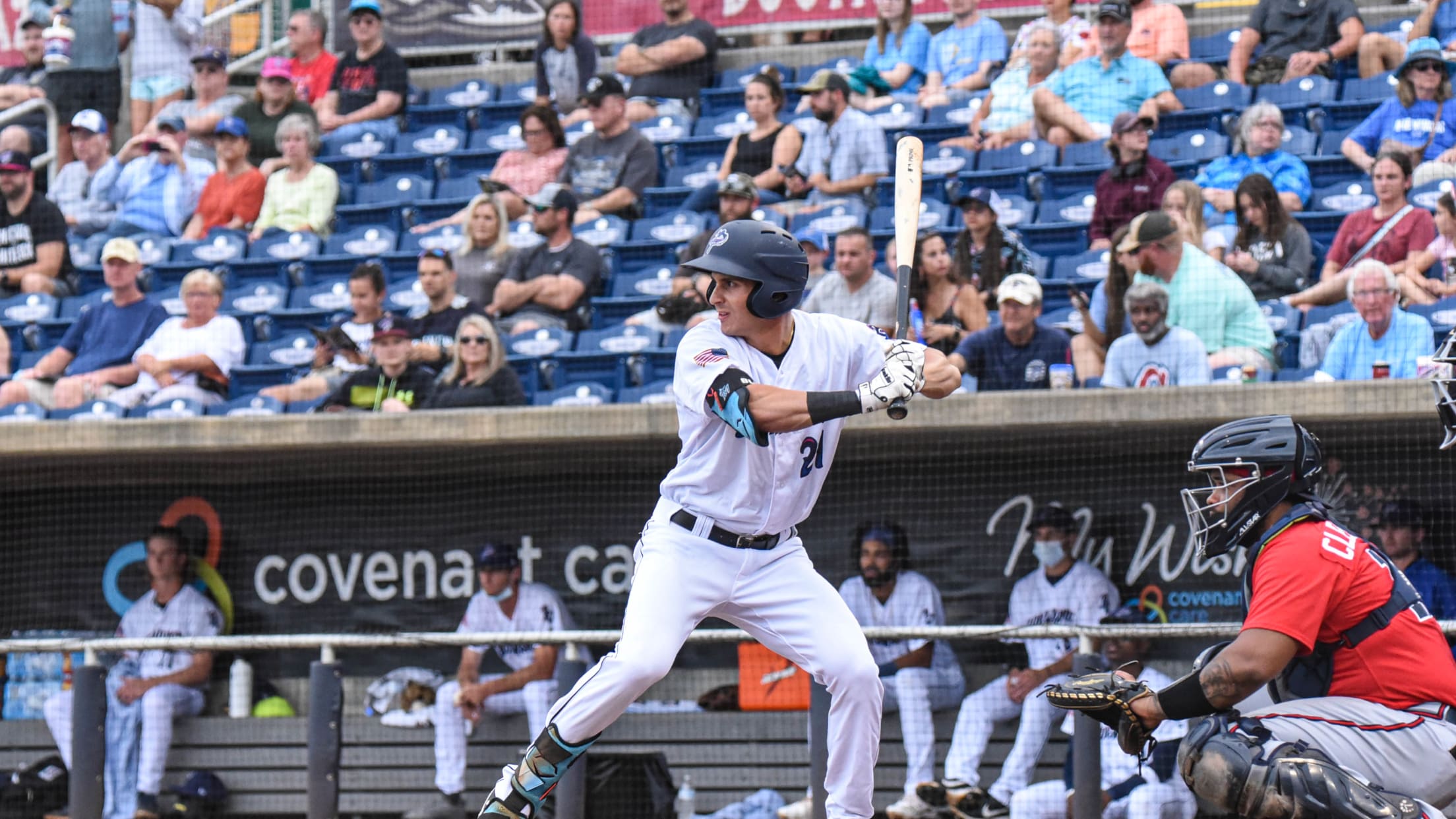 JJ Bleday had big series June 1-6 against Mississippi Braves, getting bat hot to earn Player of Week honors. (Daniel Venn)
JJ Bleday had a sense his bat might be emerging from its slumber. "Whenever you are making solid contact, that's a win," Bleday said. "You could go 0-for-4 with four lineouts… to me, that is a good day at the ballpark. "So just hard contact and not striking out as
JJ Bleday had a sense his bat might be emerging from its slumber.
"Whenever you are making solid contact, that's a win," Bleday said. "You could go 0-for-4 with four lineouts… to me, that is a good day at the ballpark.
"So just hard contact and not striking out as much. I think that goes with your approach and trusting your swing."
His trust paid off last week when Bleday – the Miami Marlins No. 1 pick in 2019 out of Vanderbilt -- collected seven hits in 22 at-bats during the Blue Wahoos' six-game series (June 1-6) against the Mississippi Braves.
The production included two home runs, four extra base hits and five RBI, along with two walks and four runs scored, which earned him Double-A South Player of the Week honors.
Bleday, 23, former Panama City-Mosley star, will get another gauge this week when the Blue Wahoos opened a road series against the Chattanooga Lookouts.
On Friday and Saturday, the Reds' top two prospects, pitchers Hunter Greene and Nick Lodolo, both of whom are ranked among the top 55 overall prospects by MLB Pipeline.com, will be dueling against the Blue Wahoos aces, Max Meyer and Jake Eder.
While Bleday's season average is .178, the past 10 games or so have provided a confidence boost.
"I've been feeling pretty good," Bleday said. "I made a few adjustments and just trusting my swing a little bit more, doing my best to attack the right pitches and staying in a zone and execute.
"You can take as many swings to try and fix everything, but when it comes right down to it, it's confidence and trust in your ability.
Bleday became the second Blue Wahoos player to win a weekly honor in Minor League Baseball. Fellow outfielder Peyton Burdick was the Double-A hitter of week during period May 17-23.