Dobnak Dominates In Shutout Win Over Mississippi
Six two-hit innings for Wahoos righty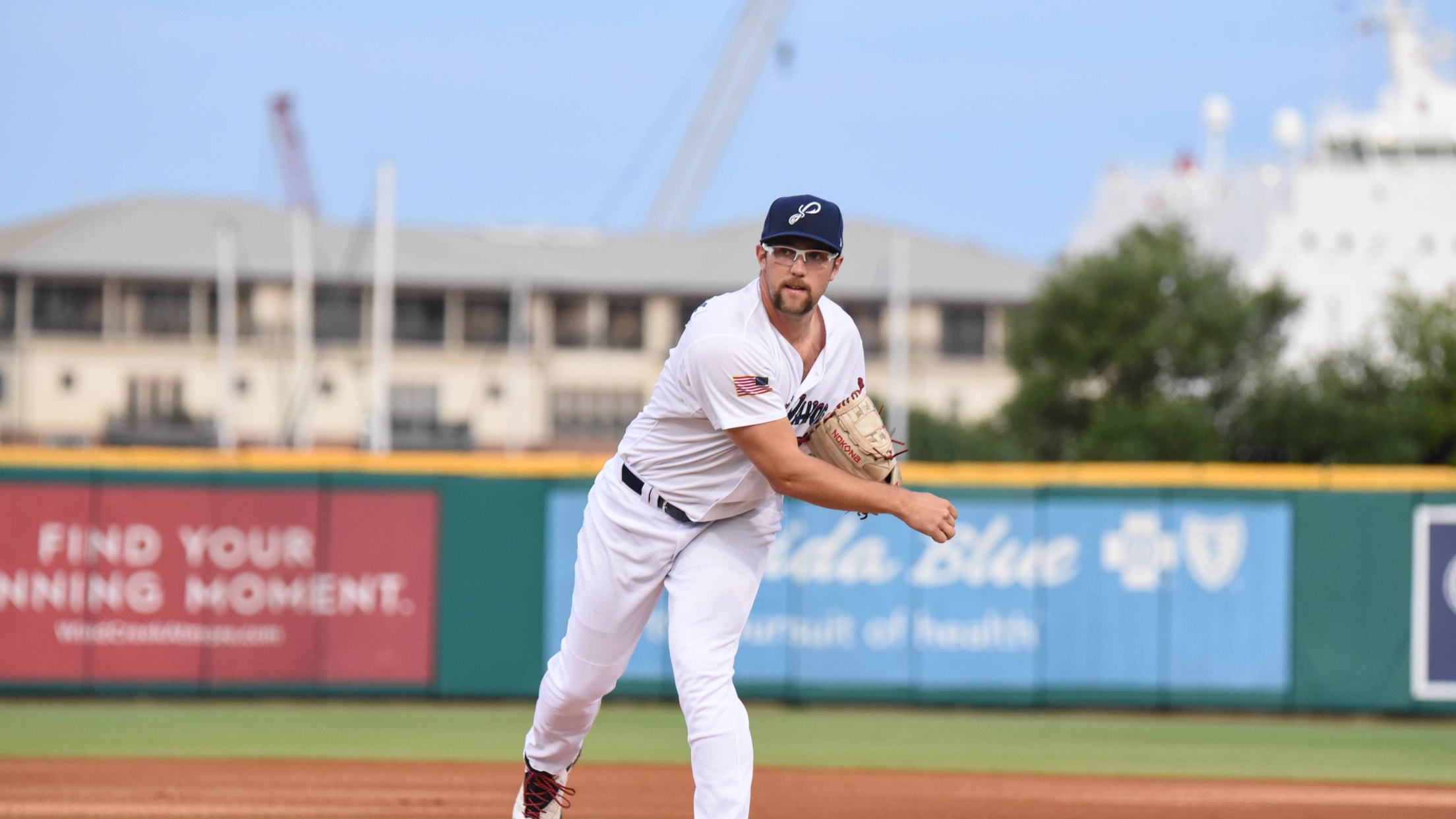 The Minnesota Twins discovered pitcher Randy Dobnak two years ago in the same unheralded Independent League as teammate Taylor Grzelakowski.What a productive scouting effort that became.Dobnak, 24, became the newest Pensacola Blue Wahoos pitcher to shine, tossing a two-hitter over six shutout innings Thursday night to lead a 4-0 road
The Minnesota Twins discovered pitcher Randy Dobnak two years ago in the same unheralded Independent League as teammate Taylor Grzelakowski.
What a productive scouting effort that became.
Dobnak, 24, became the newest Pensacola Blue Wahoos pitcher to shine, tossing a two-hitter over six shutout innings Thursday night to lead a 4-0 road win against the Mississippi Braves, which provided Dobnak his first Double-A win, a second straight shutoff for the pitching staff, and clinched another series win for the team.
In winning Thursday at Trustmark Park in Pearl, Miss., the Blue Wahoos (23-11) have now won every series this season, burnishing their Southern League South Division lead to 5.5 games.
Dobnak, who grew up in Pittsburgh, across town from Blue Wahoos star prospect Alex Kirilloff, allow just a third inning trple (originally ruled an error) and a fifth inning single. He retired the first six batters he faced, struck out seven in the outing and yielded just one walk.
Dobnak is a graduate of Anderson Broaddus (W.Va.) University, a 2,306 enrollment school playing NCAA Division II athletics.
After college, he was playing for the Utica (NY) Unicorns in the United Shore Professional Baseball League when the Twins signed him a day before they signed Grzelakowski, the Blue Wahoos first baseman, who was in the lineup Thursday night.
Dobnak made his Double-A debut last week in Pensacola, going four innings as starter against the Biloxi Shuckers. He gave up five hits and two runs that night.
Thursday, he was followed on the mound by relievers Tyler Jay and Alex Phillips, who combined to throw three shutout innings with four strikes to finish the game. The M-Braves (16-16) were held to just four hits, one walk, and struck out 11 times.
As they've so often done this year, the Blue Wahoos got a quick lead and kept it. Luis Arraez, who raised his batting average to a league-best .341, led off the game with a single. After Kirilloff and Miguel Sanó struck out, Travis Blankenhorn blasted a two-run homer over the right field wall.
In the third inning, Jordon Gore led off with a single. Arraez and Kirilloff both walked to load the bases. Sano hit into a double play, but Gore scored on the play.
The Blue Wahoos made it 4-0 in the fourth inning after Ernie De La Trinidad and Mitchell Kranson both singled. Mark Contreras walked to load the bases with one out. After Gore hit into a force out at the plate, Arraez worked a bases-loaded walk.
The offense proved easily enough for Pensacola pitchers. The M-Braves were retired in order in the seventh, were thwarted in a two-on, one out chance in the eighth when Jay struck out the next two batters.
In the ninth inning, Phillips retired the M-Braves in order.
The two teams will conclude their series Friday night at 6:35 p.m. The Blue Wahoos will then leave immediately following the game to travel to Chattanooga, Tenn., where they will face former Blue Wahoos manager Pat Kelly and his Chattanooga Lookouts' team in a five game series.
The Blue Wahoos will begin a homestand on May 16 against the Mobile BayBears at Blue Wahoos Stadium.