Three Home Runs Down Blue Wahoos In Series Finale
Pensacola falls 4-1 to Mississippi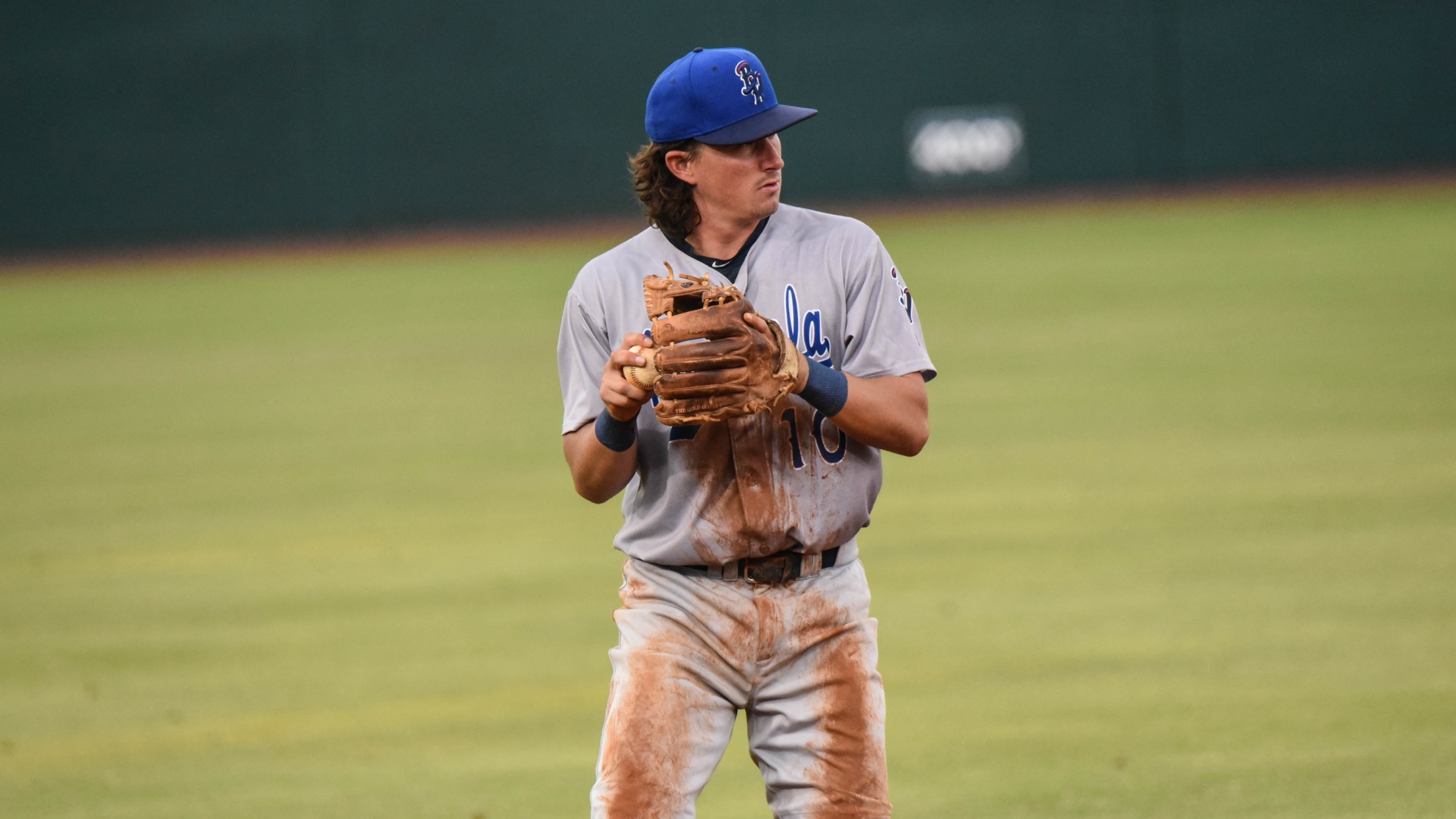 Jordan Gore had a pair of hits in Pensacola's series finale in Mississippi. (Daniel Venn)
For one of the few times, the Pensacola Blue Wahoos had their season-long script flipped.They immediately fell behind and couldn't reverse the outcome.The Mississippi Braves blasted a trio of home runs, two by first baseman Andy Wilkins, whose two-run shot in the first inning provided the decisive RBI in a
For one of the few times, the Pensacola Blue Wahoos had their season-long script flipped.
They immediately fell behind and couldn't reverse the outcome.
The Mississippi Braves blasted a trio of home runs, two by first baseman Andy Wilkins, whose two-run shot in the first inning provided the decisive RBI in a 4-1 victory against the Blue Wahoos in their series finale Friday night at Trustmark Park in Pearl, Miss.
But the Blue Wahoos (23-12) left with the series win after taking three of the first four games, including two consecutive shutout wins (1-0 and 4-0) on Wednesday and Thursday. The Blue Wahoos left immediately after Friday's game for Chattanooga, Tenn. to begin a five-game series Saturday against the Chattanooga Lookouts.
This series will feature former Blue Wahoos manager Pat Kelly, now the Lookouts manager, along with 13 Blue Wahoos players now in a visitors dugout, after playing last year as the Minnesota Twins affiliate in Chattanooga.
Friday night, the Blue Wahoos struggled to generate any offense in a game which lasted just two hours and two minutes.
The M-Braves (17-16), who have an array of talented starters, got a strong start from 21-year-old Kyle Muller, the Atlanta Braves second round pick in 2016 from Dallas, Texas.
Muller pitched seven complete innings, allowing just five hits, one run, two walks and six strikeouts.
The Blue Wahoos had only seven base runners in the game. Two of those were erased on double plays.
Blue Wahoos pitcher Griffin Jax, the Air Force Academy graduate and second lieutenant, took his first loss, after allowing four earned runs. Jax had allowed just two earned runs in six previous starts and sported the lowest earned run average in the Southern League.
He left a couple pitches Friday over the plate enough to become home runs. Wilkins hit a two-out, first pitch from Jax over the right-center wall in the first inning.
The score remained 2-0 until the sixth inning. Connor Lien led off with a home run against Jax, then Wilkins followed with a one-out homer.
The Blue Wahoos got their only run off a wild pitch. Travis Blankenhorn walked with one out in the seventh. He went to second on a wild pitch, then to third on a ground out. He scored on a wild pitch.
First baseman Taylor Grzelakowski went 2-for-4 and shortstop Jordon Gore went 2-for-3 to account for two-thirds of the Blue Wahoos offense.
Earlier in the day, Minnesota Twins third baseman Miguel Sanó traveled to Rochester, N.Y. where he will finish his injury rehab assignment with the Triple-A Rochester Red Wings.