Slugger's Trick-or-Treat Halloween Package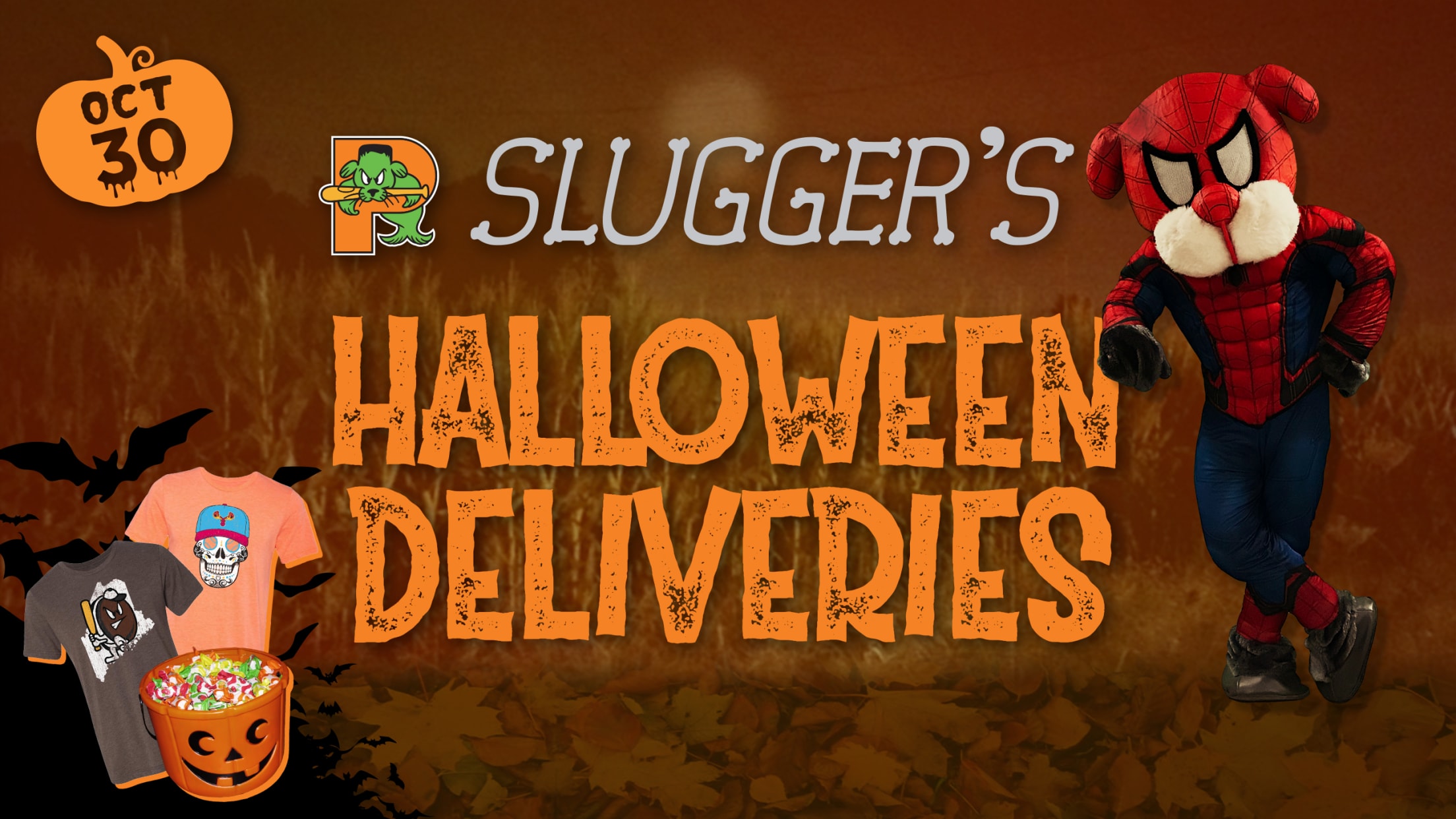 Make this Halloween Spooktacular by surprising your children, significant other, co-worker, or friend with a special Halloween delivery from Slugger the Sea Dog!!! The special delivery from Slugger will include a bucket of candy and your choice of a t-shirt from one of the Sea Dogs alternate identities…either the Maine
Make this Halloween Spooktacular by surprising your children, significant other, co-worker, or friend with a special Halloween delivery from Slugger the Sea Dog!!!
The special delivery from Slugger will include a bucket of candy and your choice of a t-shirt from one of the Sea Dogs alternate identities…either the Maine Whoopie Pies or Alces de Maine.
Slugger will make all of the deliveries during the day on Friday, October 30th. All deliveries will comply with social distancing guidelines. Delivery locations must be within a 30-mile radius of Hadlock Field.
Packages are available for $100.00 and can be purchased by calling the Sea Dogs Ticket Office at 207-879-9500.