Wings Drop Saturday Matchup, 2-1 | Powered by Caktus AI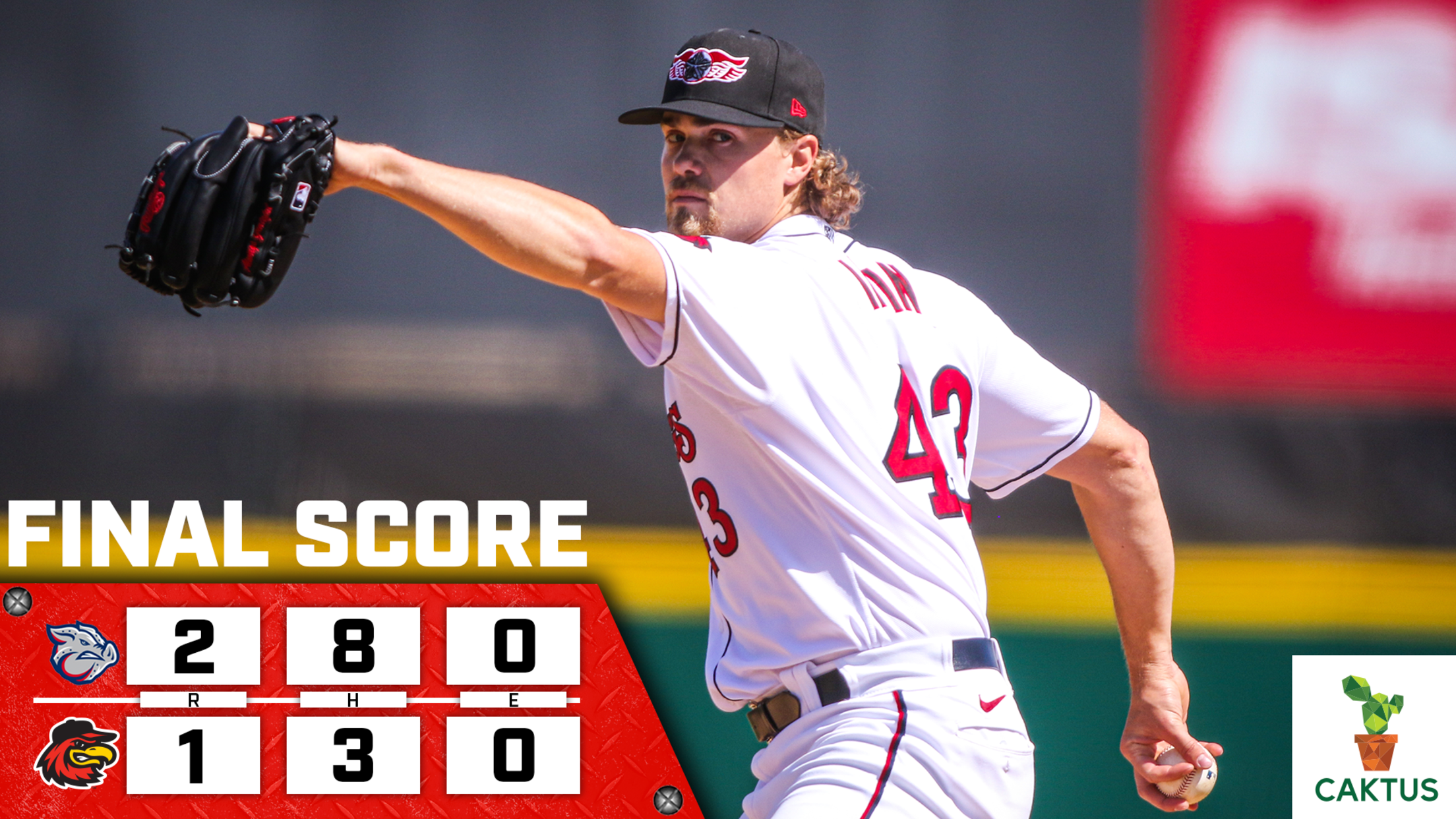 The Rochester Red Wings dropped their Saturday afternoon matchup against Lehigh Valley by a score of 2-1 at Innovative Field. The game featured strong pitching performances from both teams, as IronPigs' starter RHP T.J. Zeuch and Red Wings' starter RHP Jake Irvin, making his Triple-A debut, set the tone early.
Wings Drop Season Opener In Extras 8-7 | Powered by Caktus AI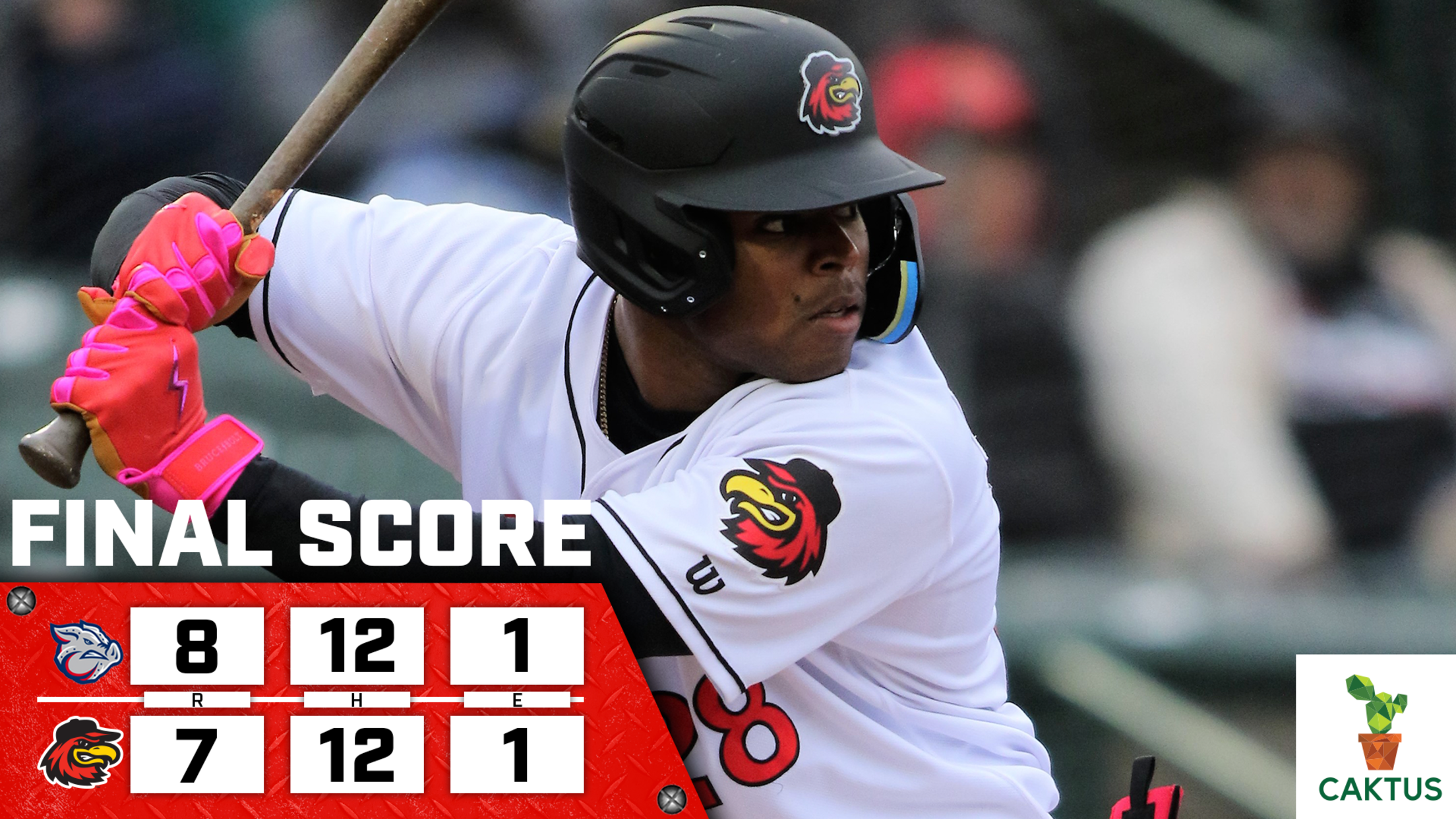 The Rochester Red Wings fell to the Lehigh Valley IronPigs by a score of 8-7 on Opening Day, dropping a closely contested game that went into extra innings. RHP Joan Adon was given the honors of being the Opening Day starter for Rochester, making him just the second Dominican-born pitcher
State of the Art Video Board at Innovative Field Announced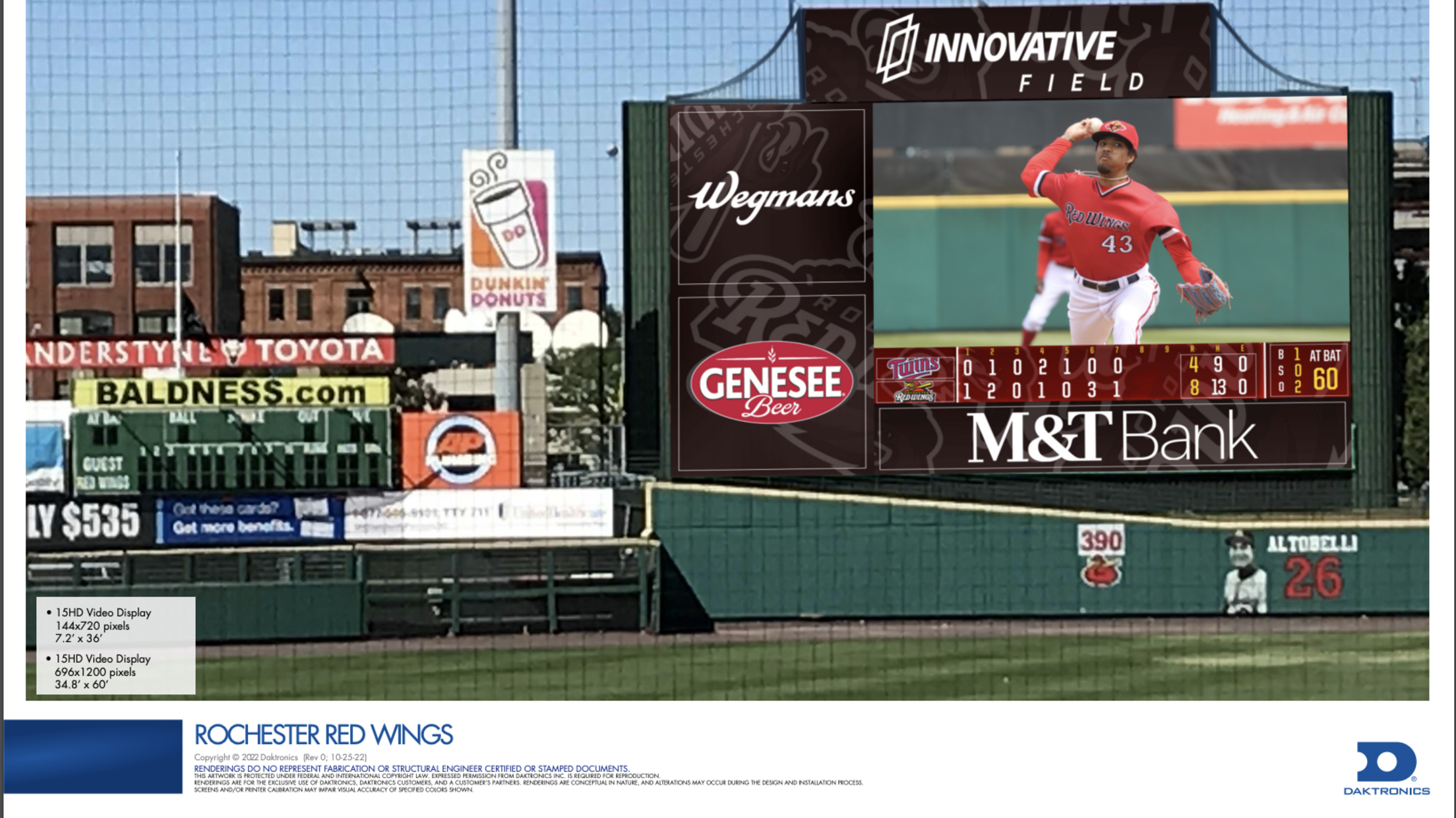 Monroe County Executive Adam Bello announced today Innovative Field will soon have a state-of-the-art videoboard for replays, videos and graphics. Installation begins on April 10, and the new videoboard will be operational on May 9 when the Red Wings host the Worcester Red Sox. The new digital videoboard measures 60
HOMESTAND HIGHLIGHTS: March 31 - April 2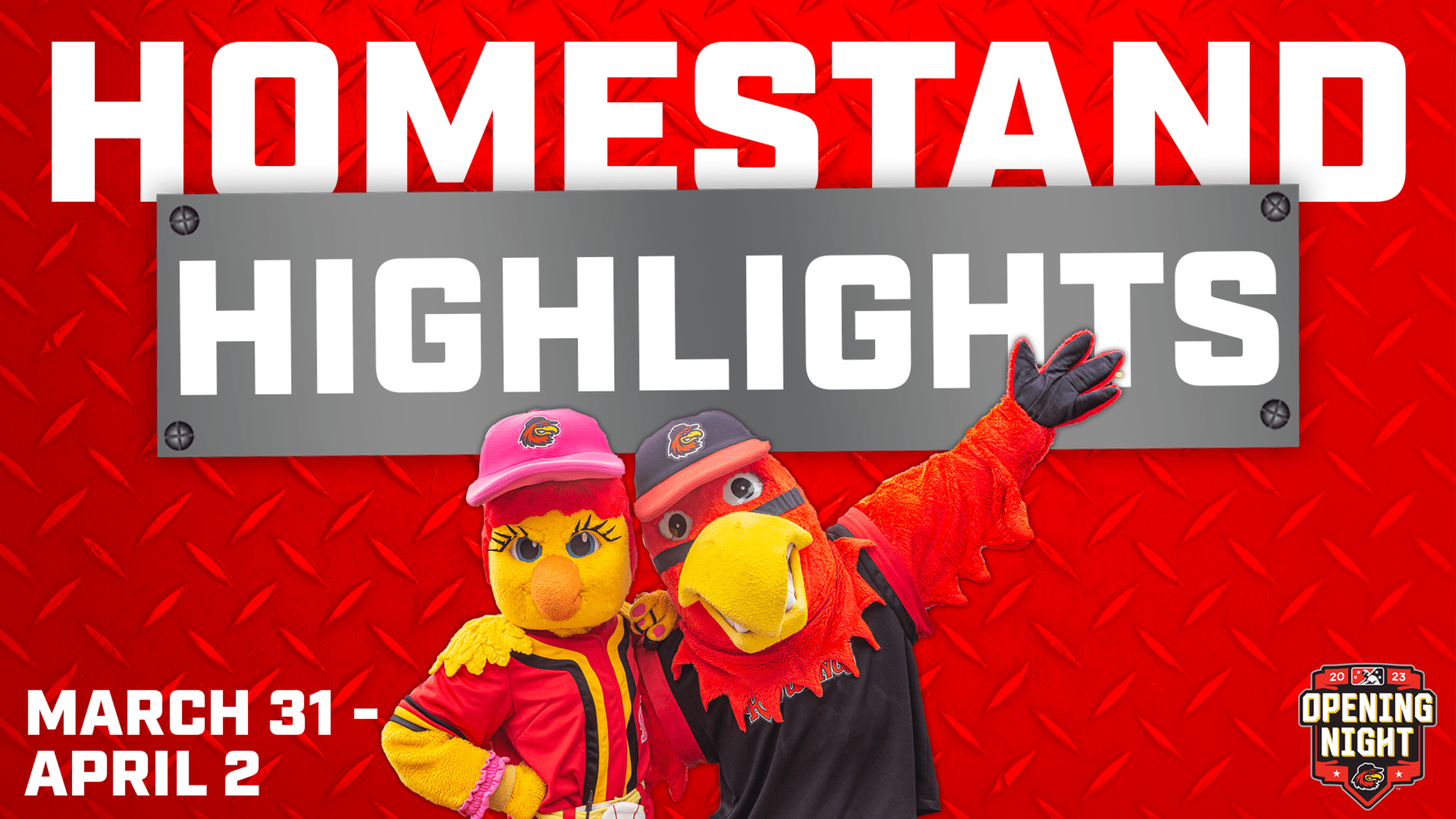 The Red Wings take on the Lehigh-Valley IronPigs (Philadelphia Phillies) for the first games of the 2023 season! Tickets for all Red Wings home games are available around-the-clock at RedWingsBaseball.com, over the phone at (585) 423-9464 or in-person at the Red Wings Ticket Office from 10 am - 4 pm
Red Wings Announce 10 Home Games On CW Rochester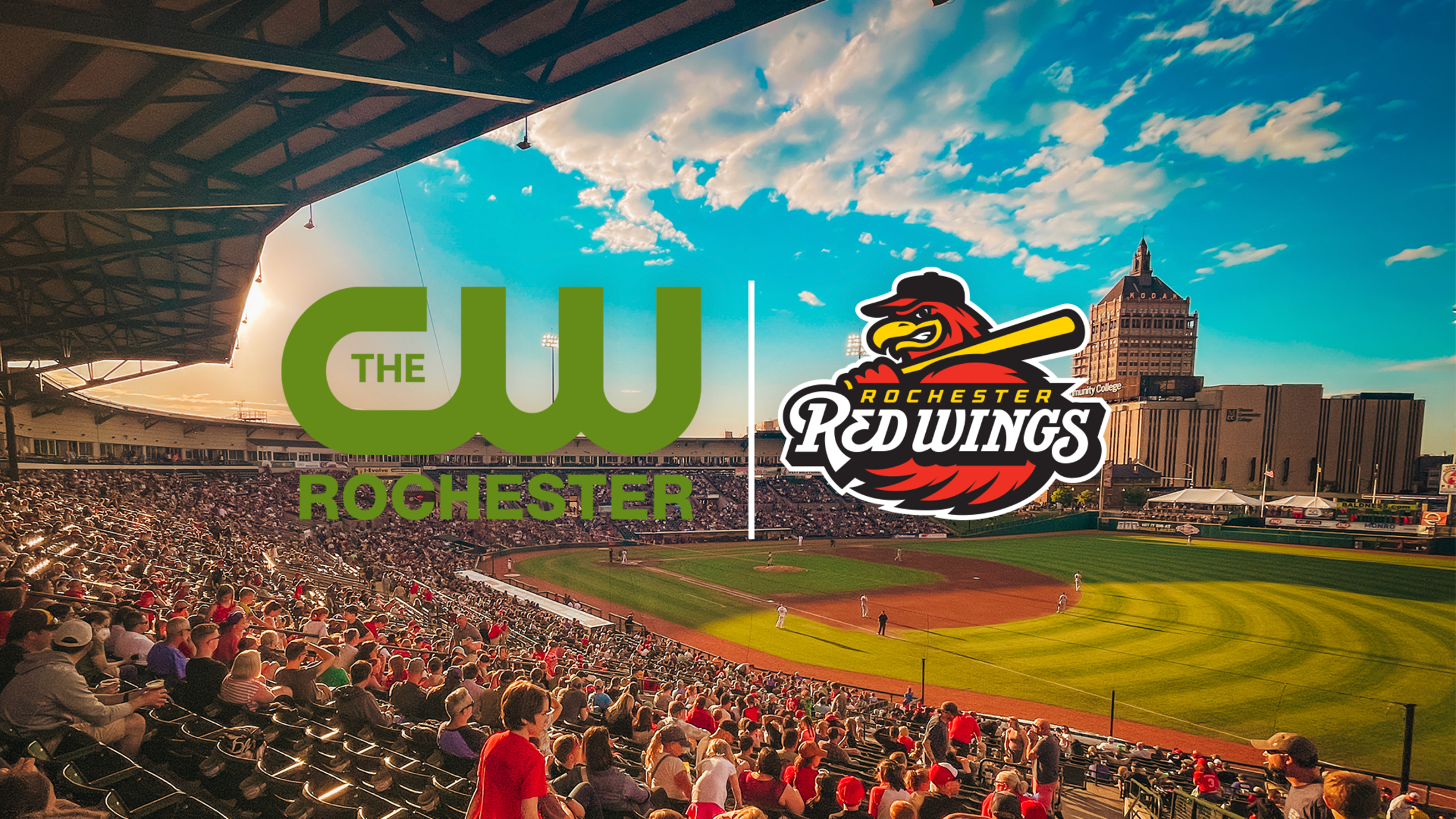 The Rochester Red Wings are excited to announce a new partnership with CW Rochester, enabling the television station to broadcast ten home games during the 2023 season. This collaboration between CW Rochester and the Red Wings aims to create a more immersive experience for fans and provide the community with
Red Wings Announce New Bag Policy for 2023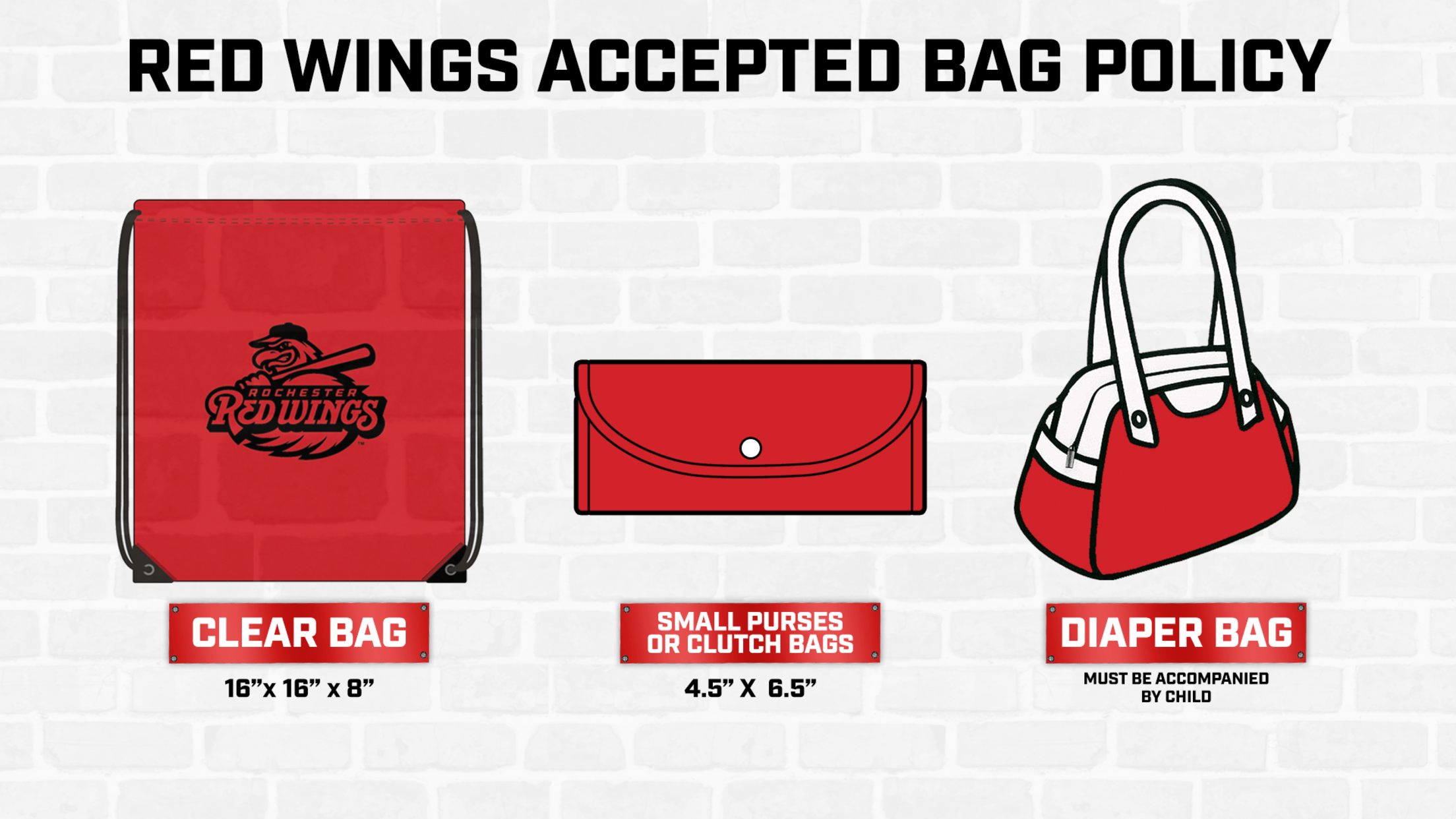 The Rochester Red Wings have announced their bag policy for 2023. These new policies are to be enforced for all events at Innovative Field. - Patrons without bags shall access a designated expedited entry line. - Permitted bags must be transparent and not exceed dimensions of 16" x 16" x
Baseball's Back Bash is Back!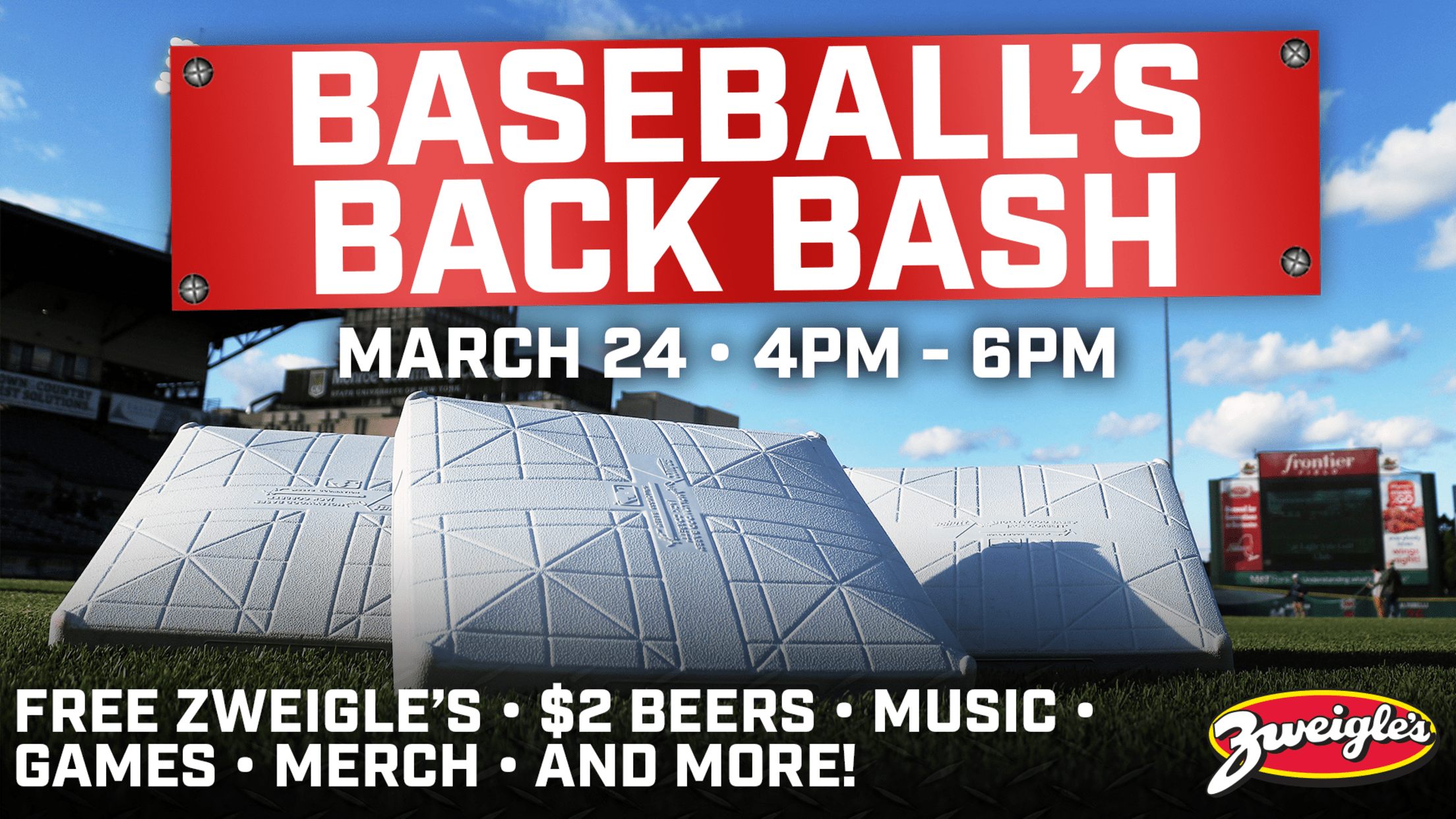 The 2023 Baseball's Back Bash will take place Friday, March 24 from 4pm - 6pm! Come check out the new merch, pick up your tickets, grab some food, and hang out at the ballpark! This event is FREE and the parking is FREE as well in Lot D, no tickets
Red Wings Announce Preliminary Promotions Schedule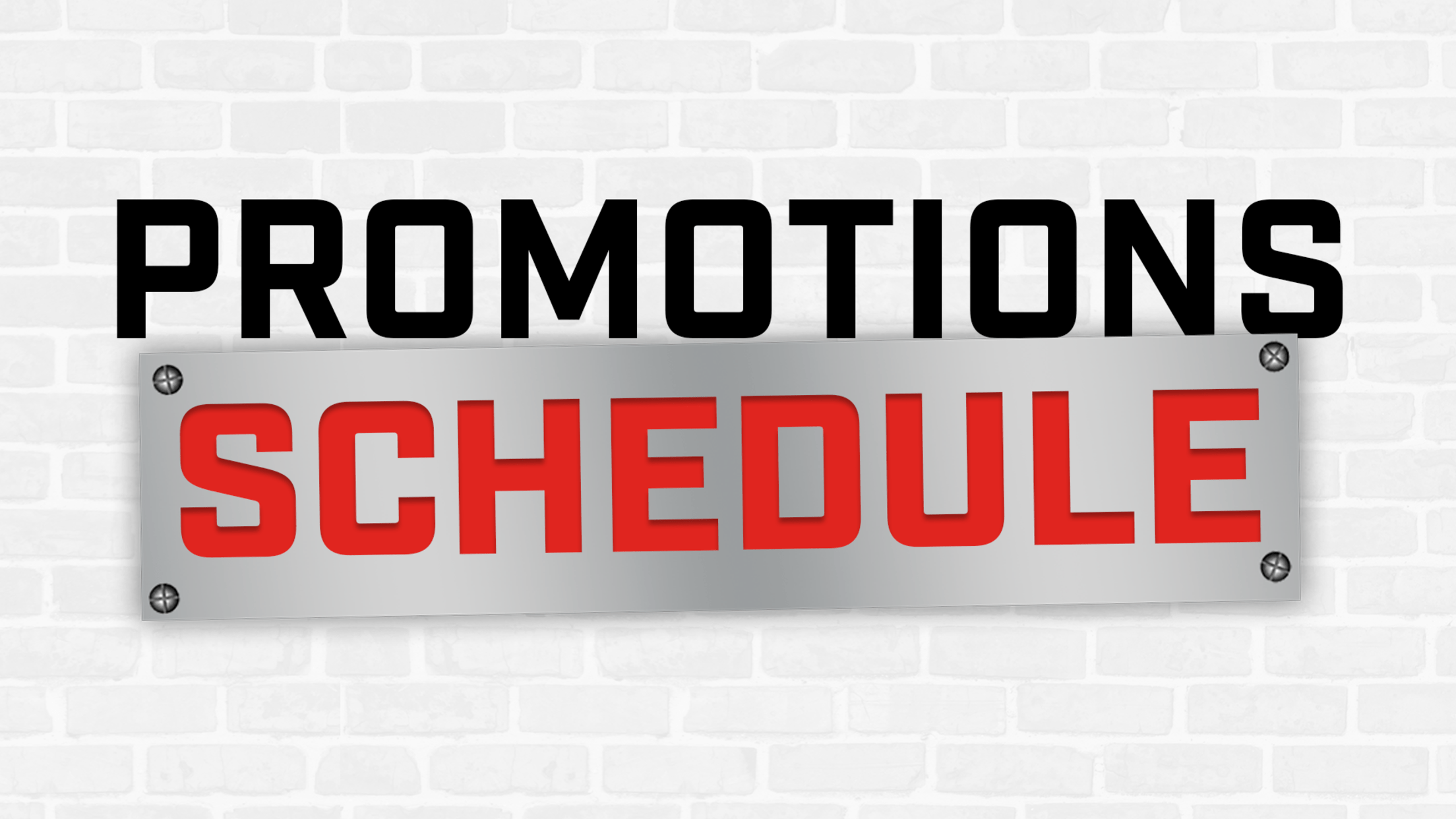 The Red Wings 2023 season is less than two months away and to celebrate the Wings have released a sneak peek at their promotional schedule as well as single-game ticket prices for the upcoming season. Single-game tickets will go on sale Friday, February 17 at 10 am ONLINE ONLY at
Join the Red Wings Giveaway Guarantee Club
Get EVERY giveaway during the 2023 season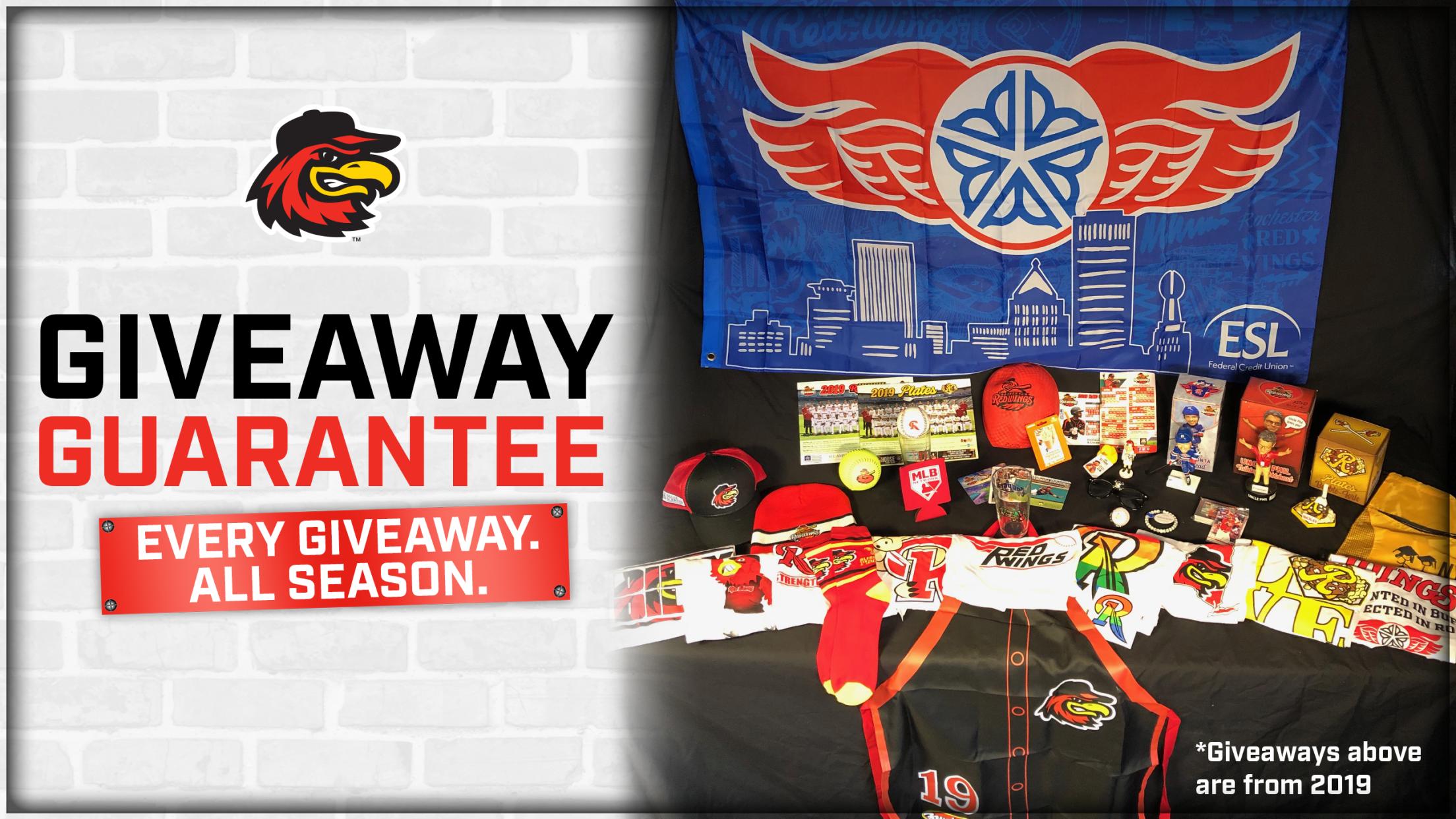 Want ALL of our giveaways, but can't make it to ALL of our games? Join the Red Wings Giveaway Guarantee Club! For $160 you'll be able to own ALL of our giveaways (both adult and kids giveaways) during the 2023 season. Only a limited number of Red Wings Giveaway Guarantee
Rochester Red Wings Announce 2023 Field Staff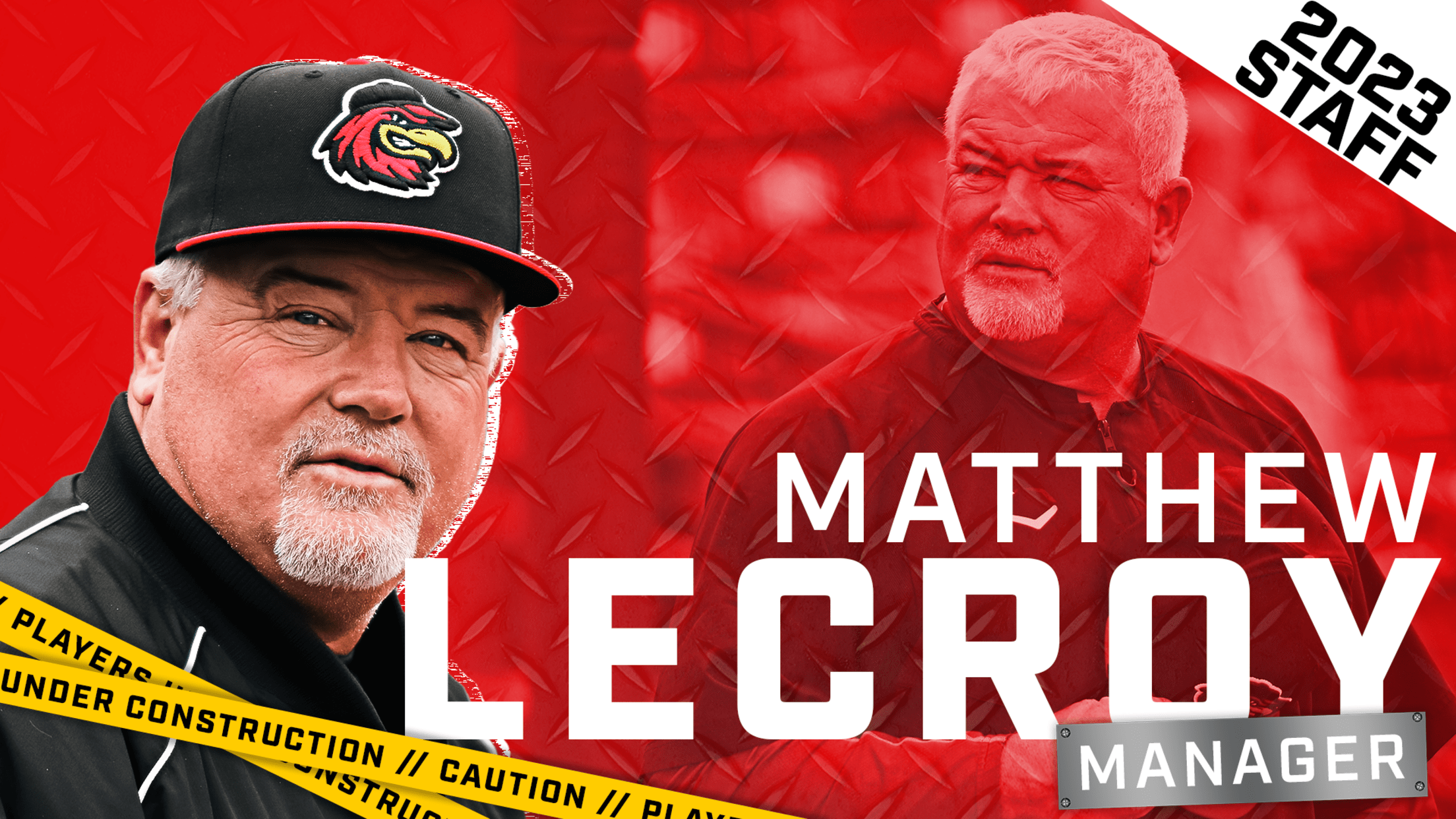 Matthew LeCroy will return for a third season to manage the Rochester Red Wings in 2023, the Washington Nationals announced today. LeCroy, with over 700 career MiLB managerial wins, managed the Red Wings to a 67-81 record in 2022 while utilizing a franchise-record 81 different players. LeCroy's coaching staff for
Black History Month: The Best Black Players to Play for the Red Wings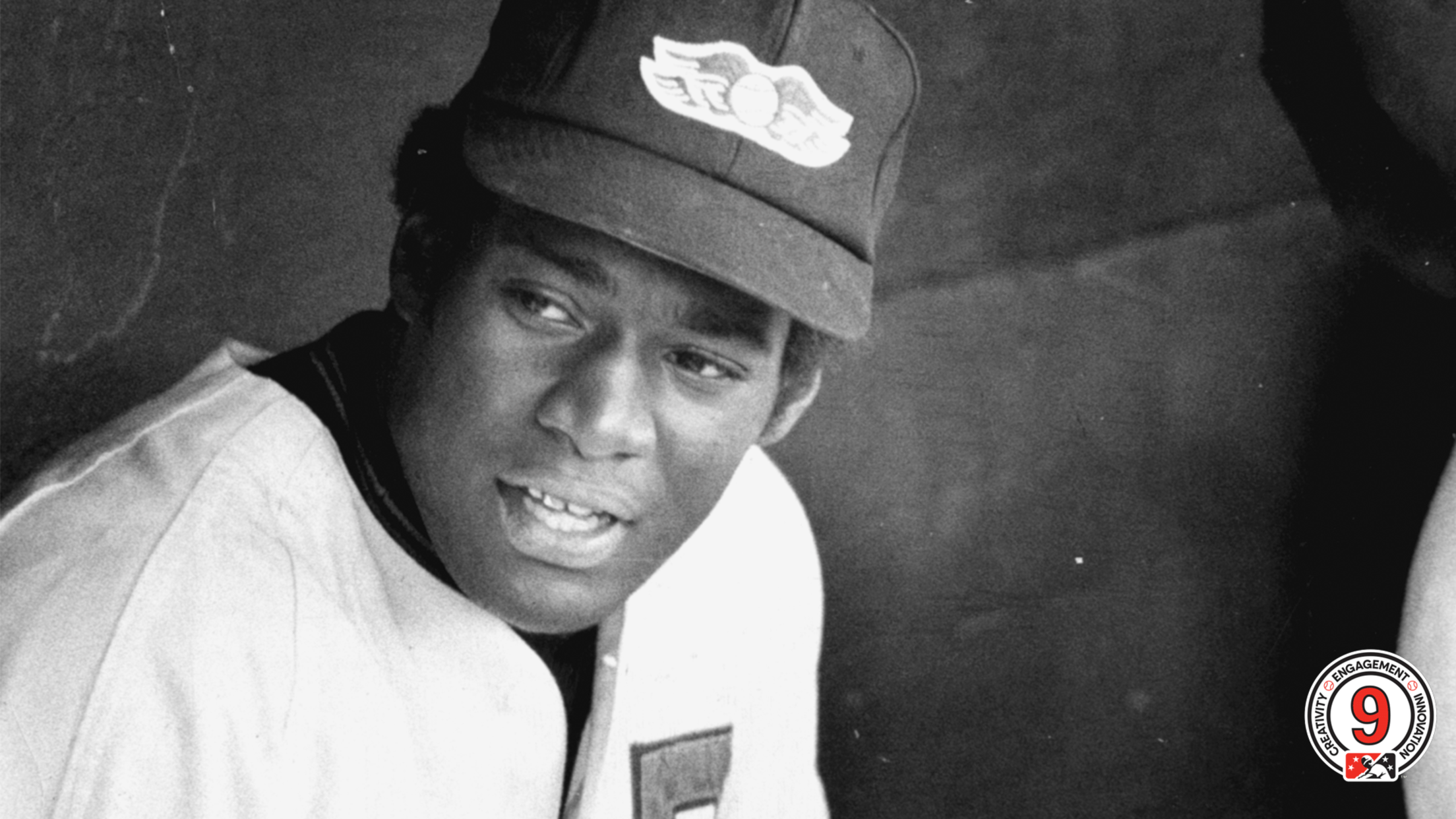 In celebration of Black History Month, throughout February, teams across Minor League Baseball are looking back at five of the best Black players to suit up for their club or play for a team within its market. While some of these standout performers went on to long and illustrious Major
Rochester's best beer festival returns in 2023 with a new venue and a new outlook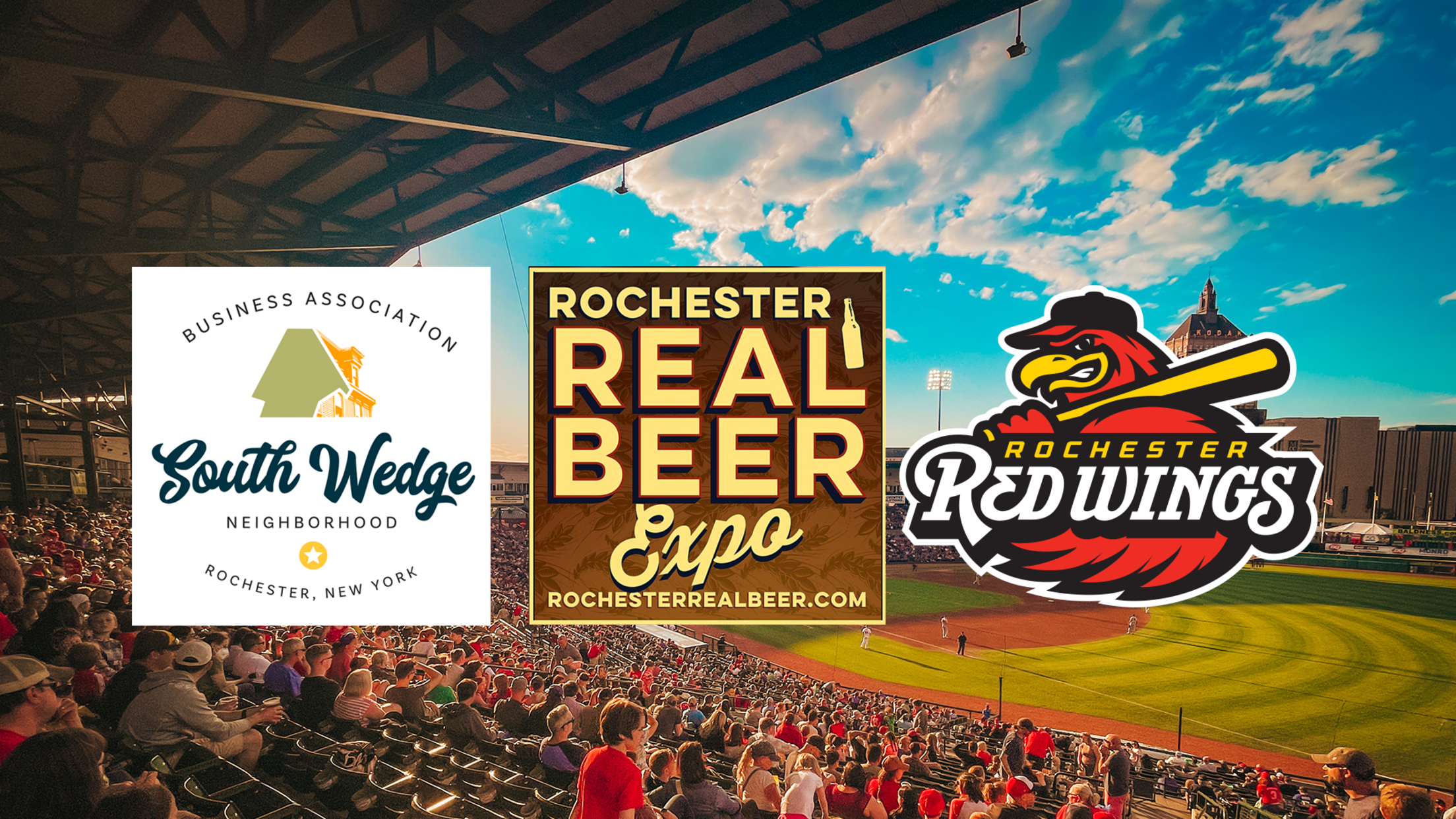 The Rochester Red Wings are excited to announce a partnership with the Business Association of the South Wedge Area (BASWA) to host the 11th edition of the Rochester Real Beer Expo at Innovative Field on Saturday, June 10th, 2023. The Rochester Real Beer Expo will feature 65 breweries, cideries, kombucha
Red Wings mourn the passing of Blaise DiNardo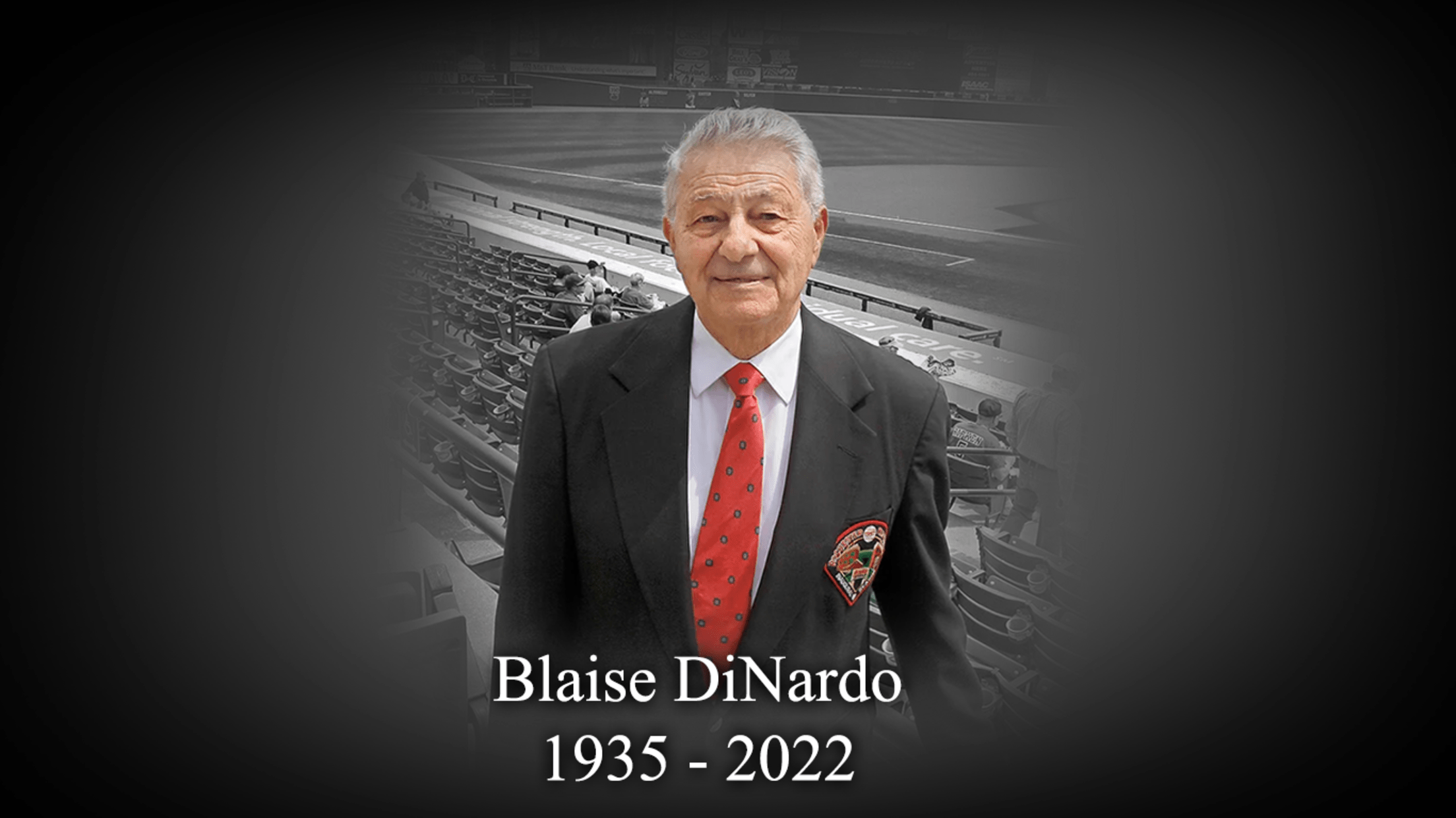 ROCHESTER, NY - It is with great sadness that the Rochester Red Wings announce that long-time Director of Ballpark Security, Blaise DiNardo, passed away Sunday morning. He was 87. DiNardo's tenure with the Red Wings began when he was hired by former club President Morrie Silver in 1963 to be
INNOVATIVE SOLUTIONS NEW NAMING RIGHTS PARTNER FOR HOME OF THE RED WINGS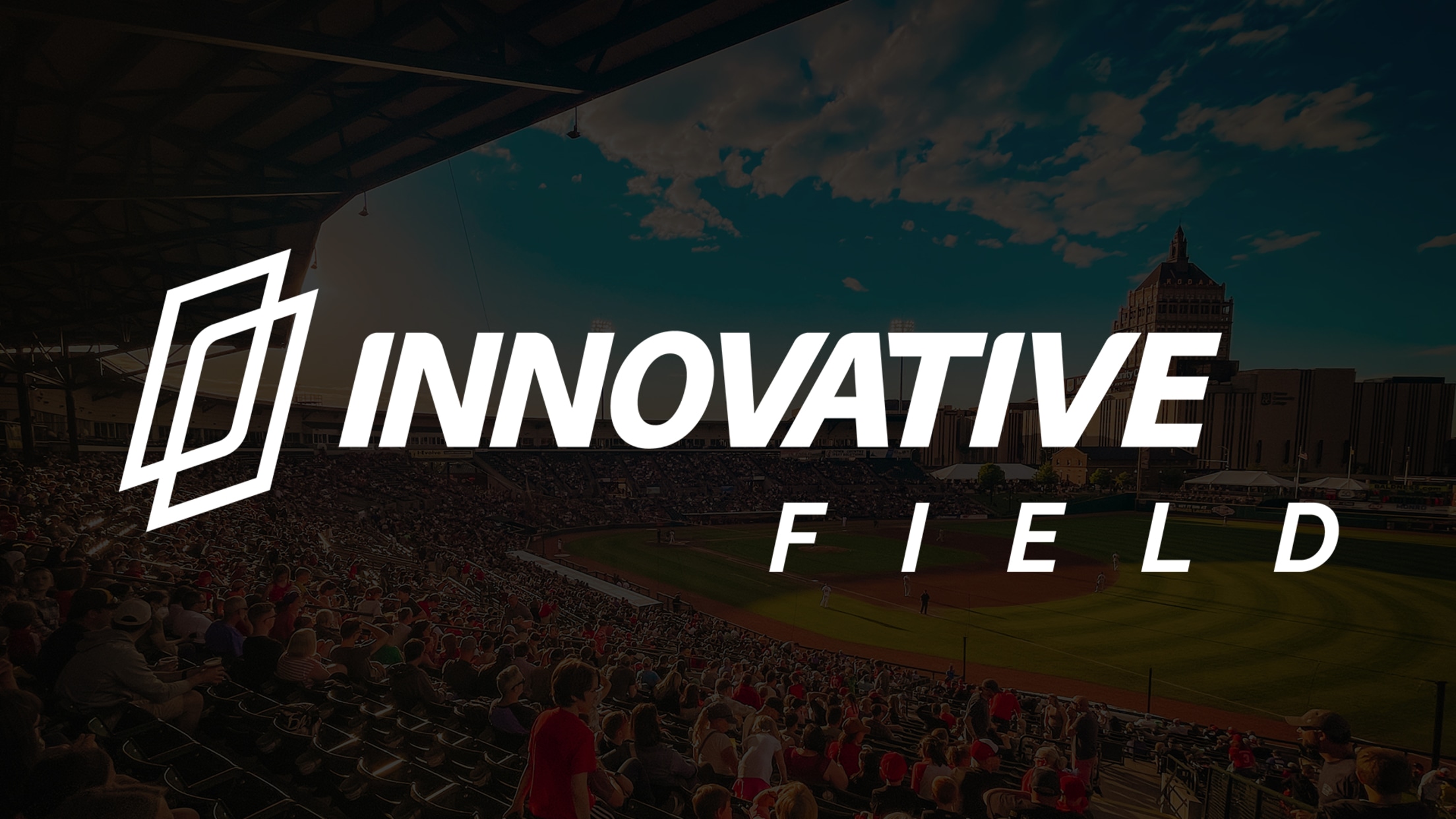 Innovative Solutions, the leading provider of information technology services for growing businesses on Amazon Web Services (AWS), and Monroe County have announced an agreement to rename Frontier Field, 'Innovative Field'. The renaming of the field will commence upon approval by the Monroe County Legislature. The announcement coincides with the start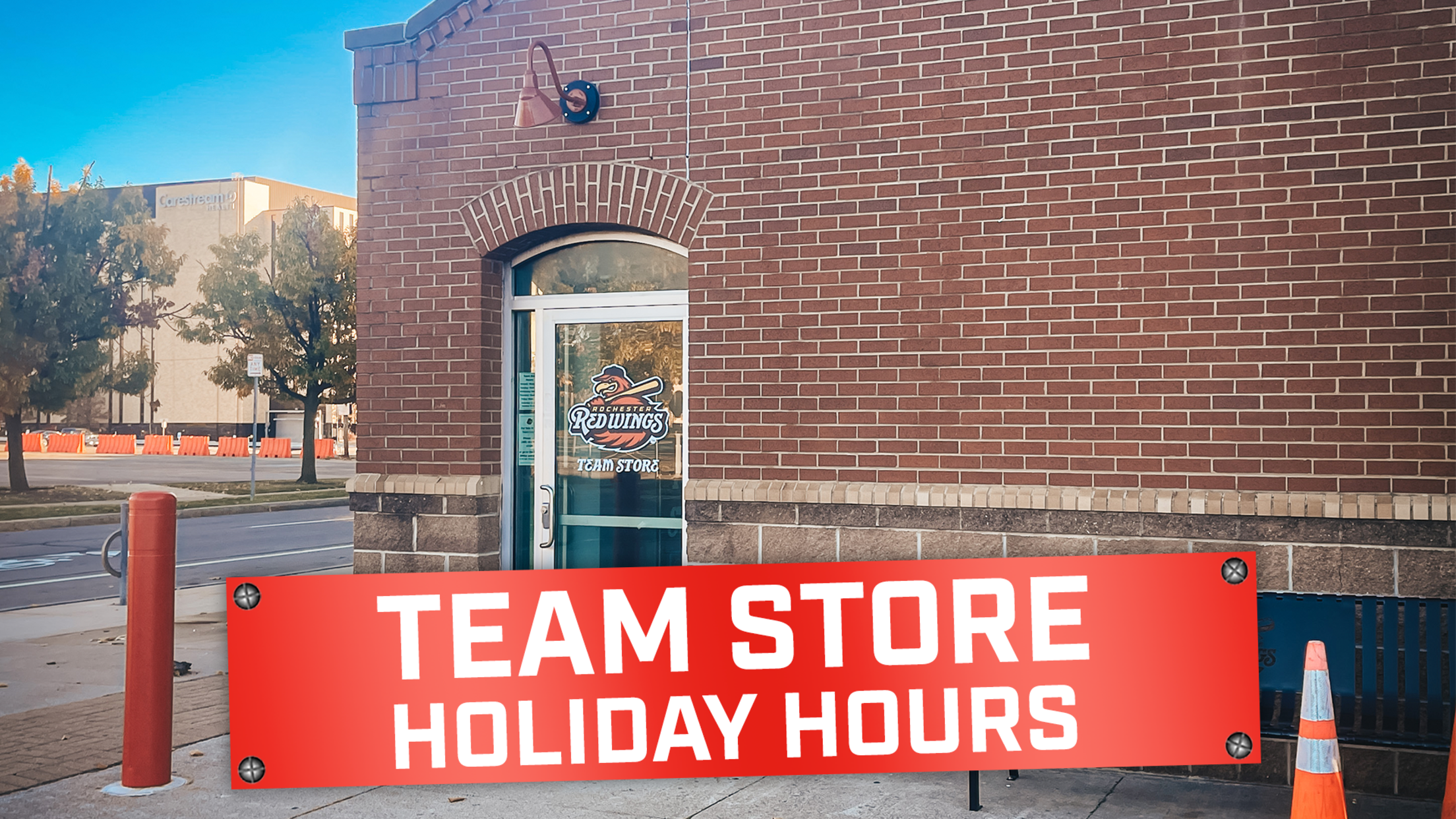 The following are the Team Store holiday hours: Wednesday, November 23: 10am – 4pm Thanksgiving, November 24: CLOSED Black Friday, November 25: CLOSED Small Biz Saturday, November 26: 10am – 2pm Sunday, November 27: CLOSED Monday, November 28 – Friday, December 2: 10am – 4pm Monday, December 5 – Friday,
Rochester Red Wings Announce 2023 Season Schedule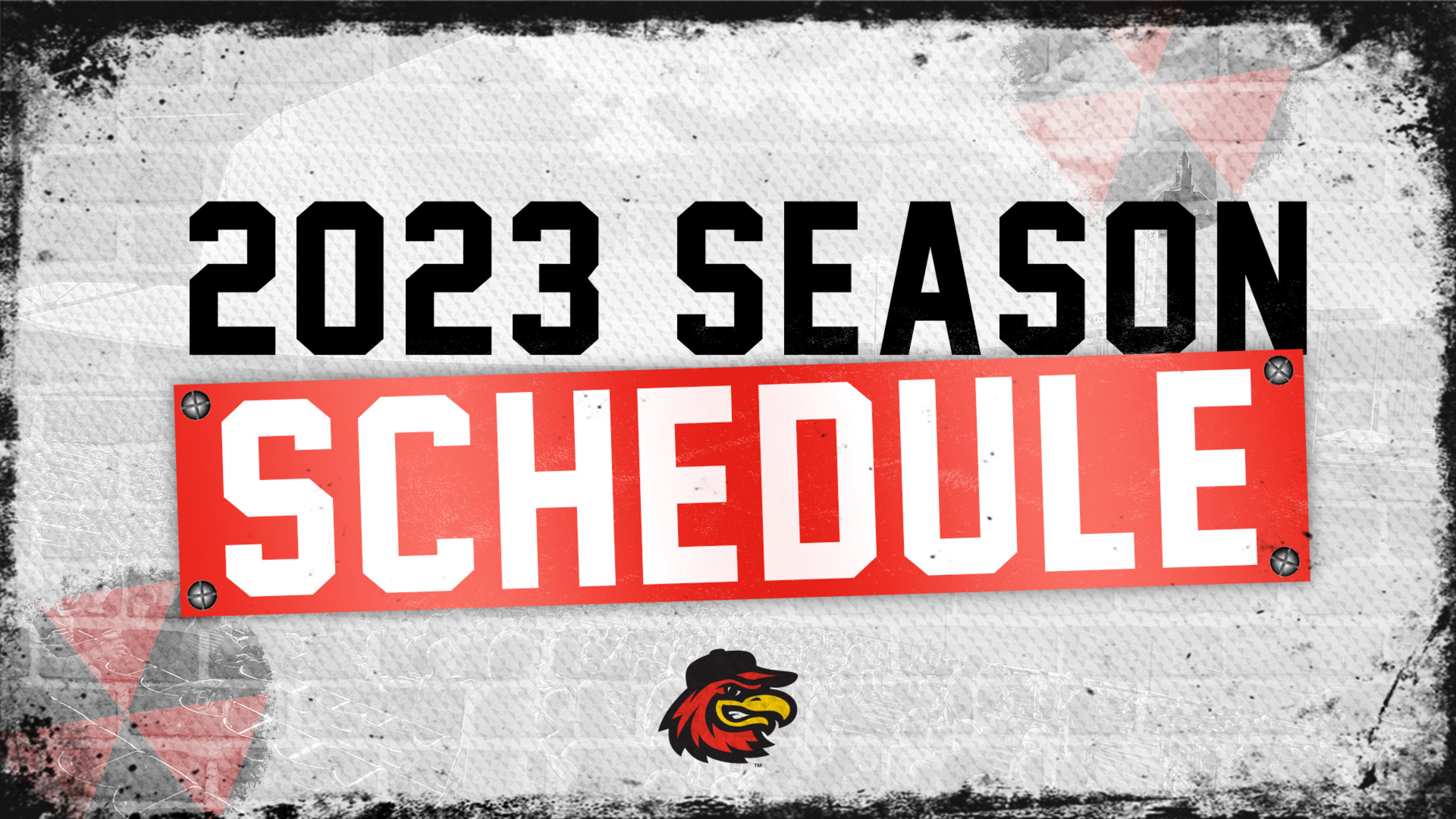 ROCHESTER, NY - The Rochester Red Wings have announced their 2023 Regular Season schedule, featuring 150 games set to begin March 31 at Frontier Field. For just the second time in Frontier Field history, the Red Wings will open up the season at home with a March 31 matchup versus
Rochester Red Wings 2022 Photo Gallery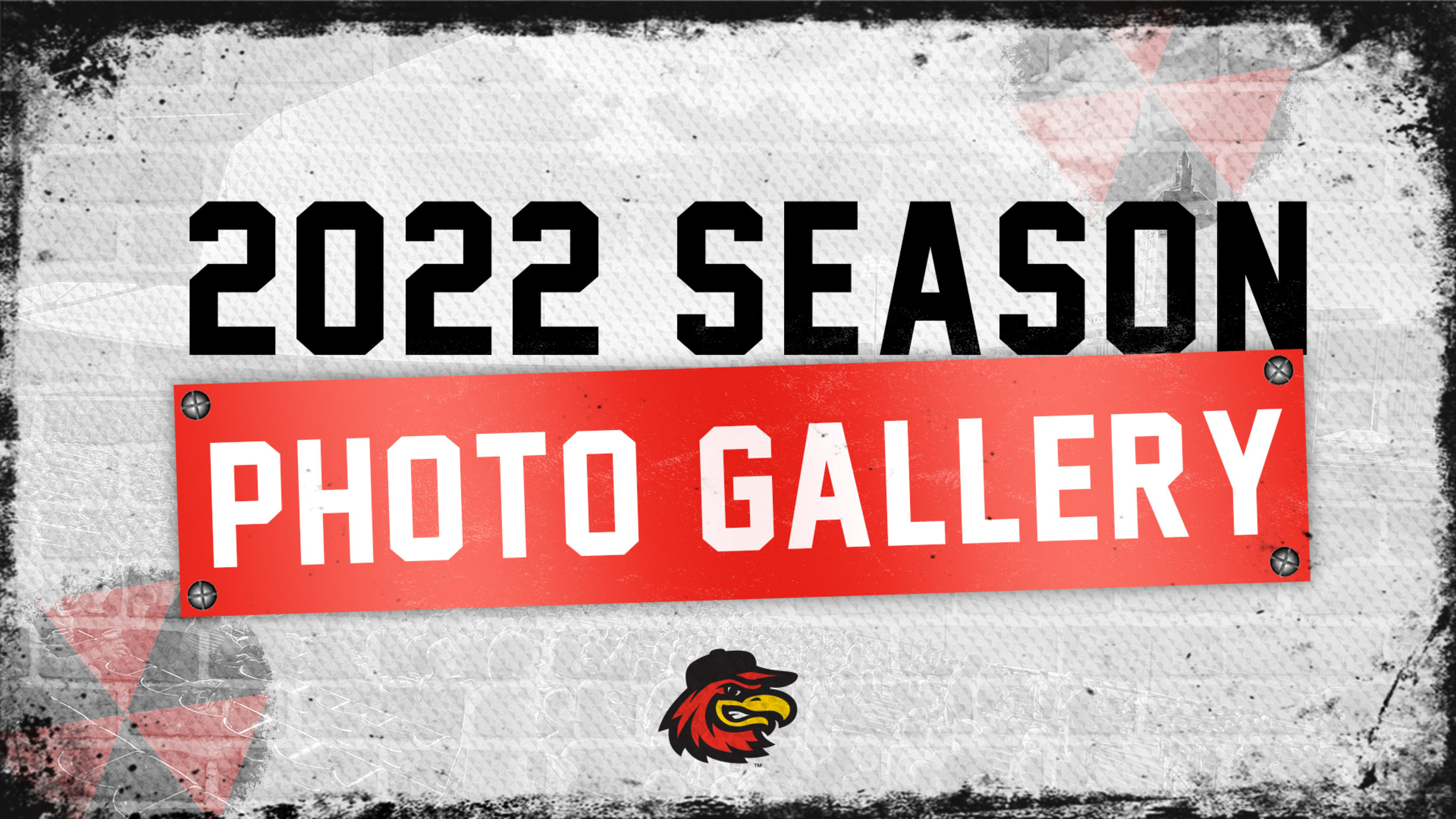 Here is a photo gallery of some of our photographer's favorite photos from the season. Thank you to all of our photographers this season, we would not have been able to tell our season story without you! Thank you, Joe Territo, Ethan Bissinger, Marke Anderson, Hanife Gundogdu and Stephen Lasnick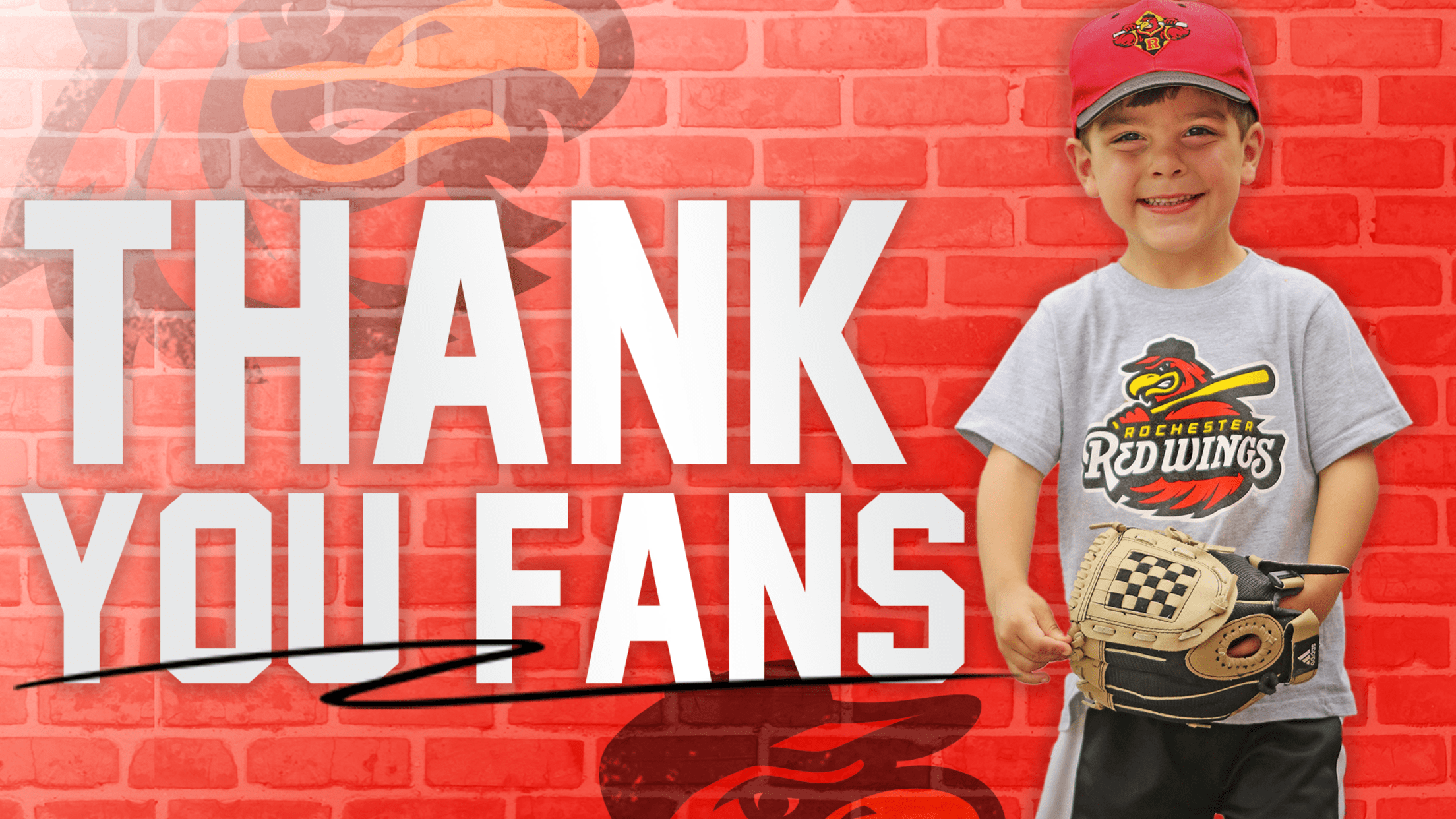 Dear Fans, On behalf of our front office, Board of Directors, manager Matt LeCroy, his coaching staff and all our players, we want to say thank you for your incredible support of Red Wings baseball again this season. While we will not be playing in the postseason our team spent
Wings, Golisano Children's Hospital Partner for All-Stars Initiative
Partnership provides a unique gameday experience for patients and their families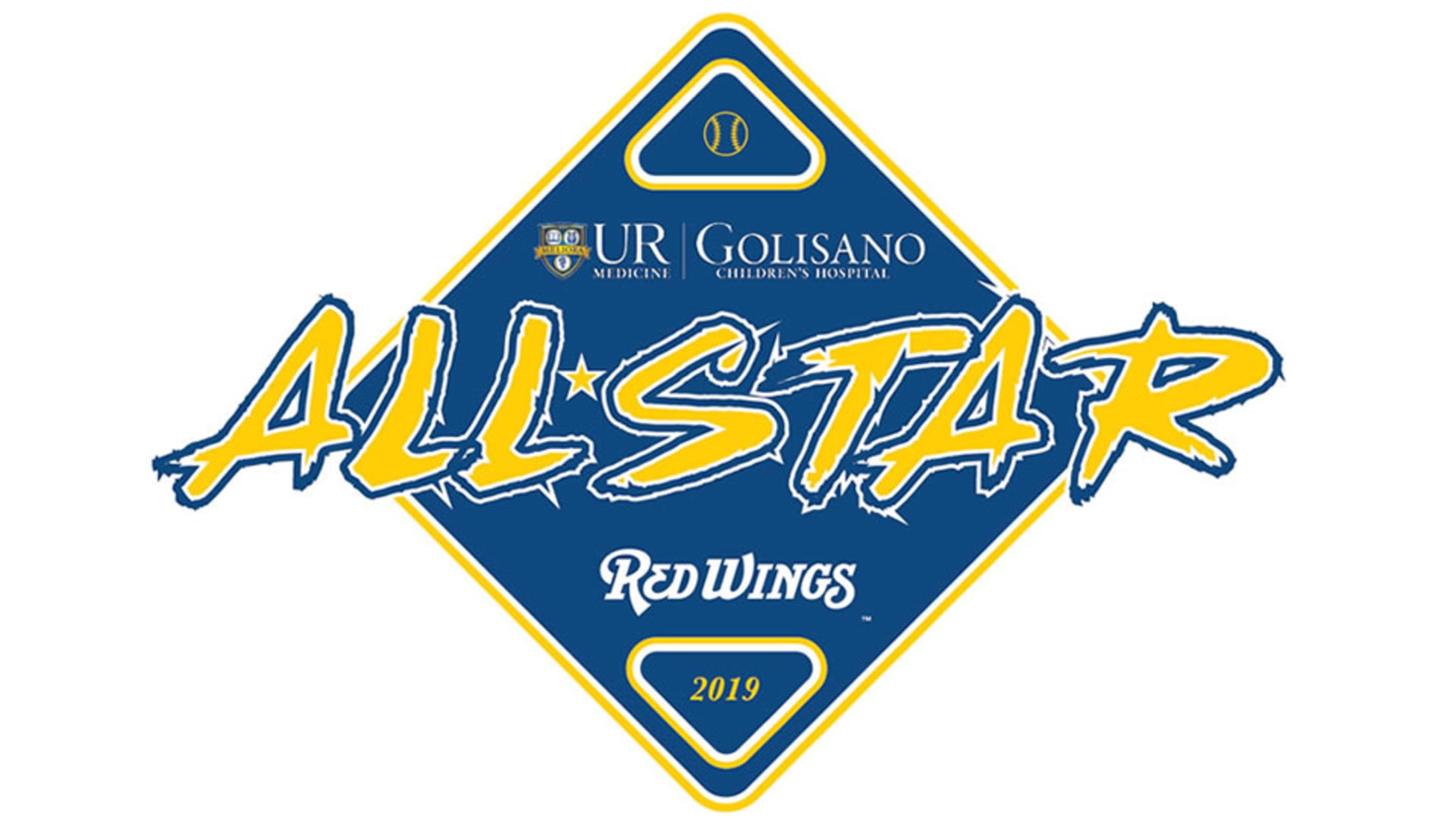 The Rochester Red Wings and UR Medicine's Golisano Children's Hospital have announced a partnership that will provide a unique gameday experience for patients and their families over the course of the 2022 baseball season.
Field of Genes: Rochester's father-son team
Red Wings' ballpark grounds crew headed up by Buonomo duo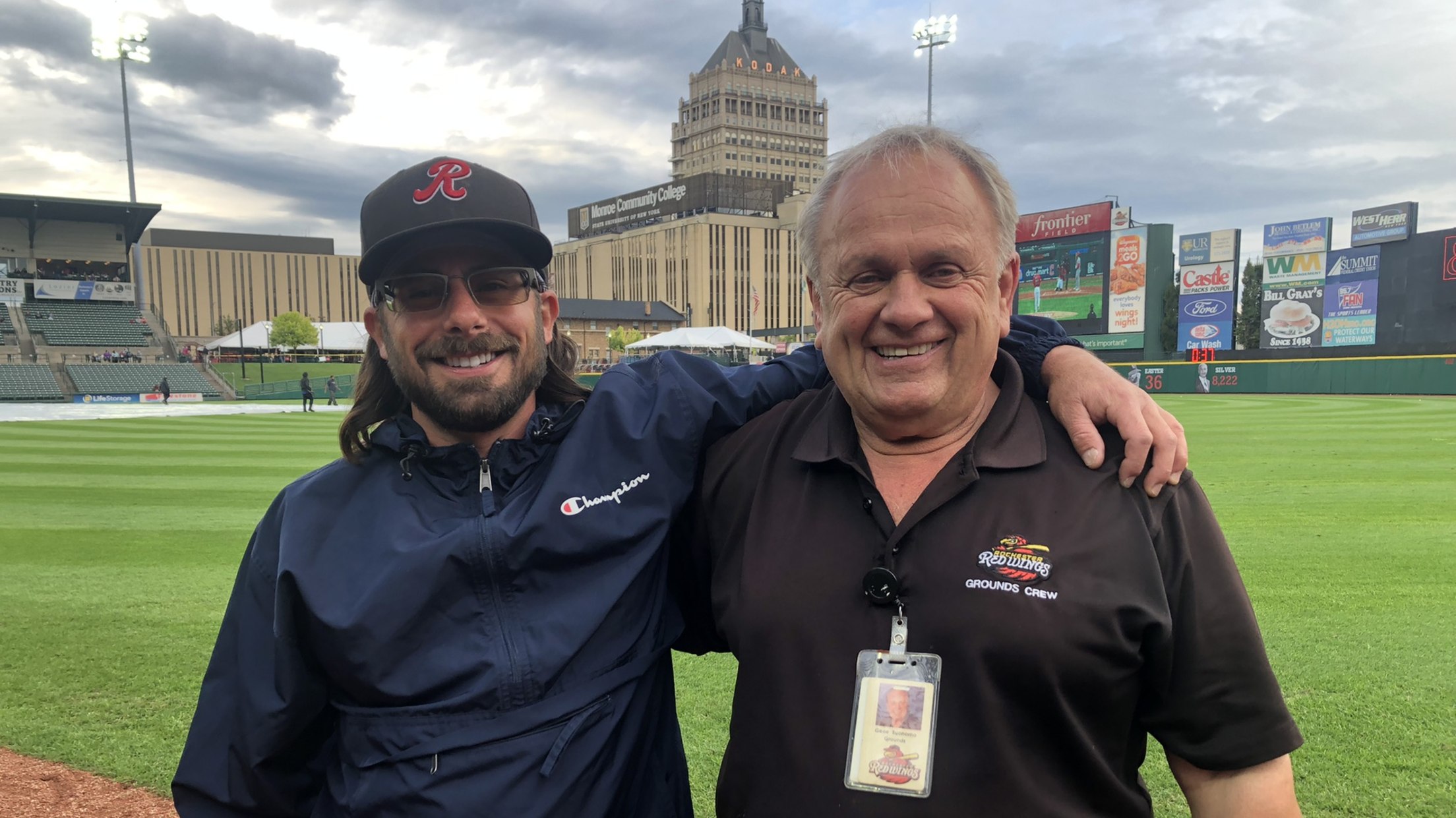 ROCHESTER, N.Y. -- Gene and Geno Buonomo are separated by one letter and not much else. Gene is the head groundskeeper for Triple-A Rochester while Geno, his son, is the assistant groundskeeper. As for how Geno came to Gene's line of work, it must've been in the genes. Right? "Uhhh,
'Dream come true': Brito returns to Rochester
Phillies Minor Leaguer reunites with life-saving medical staff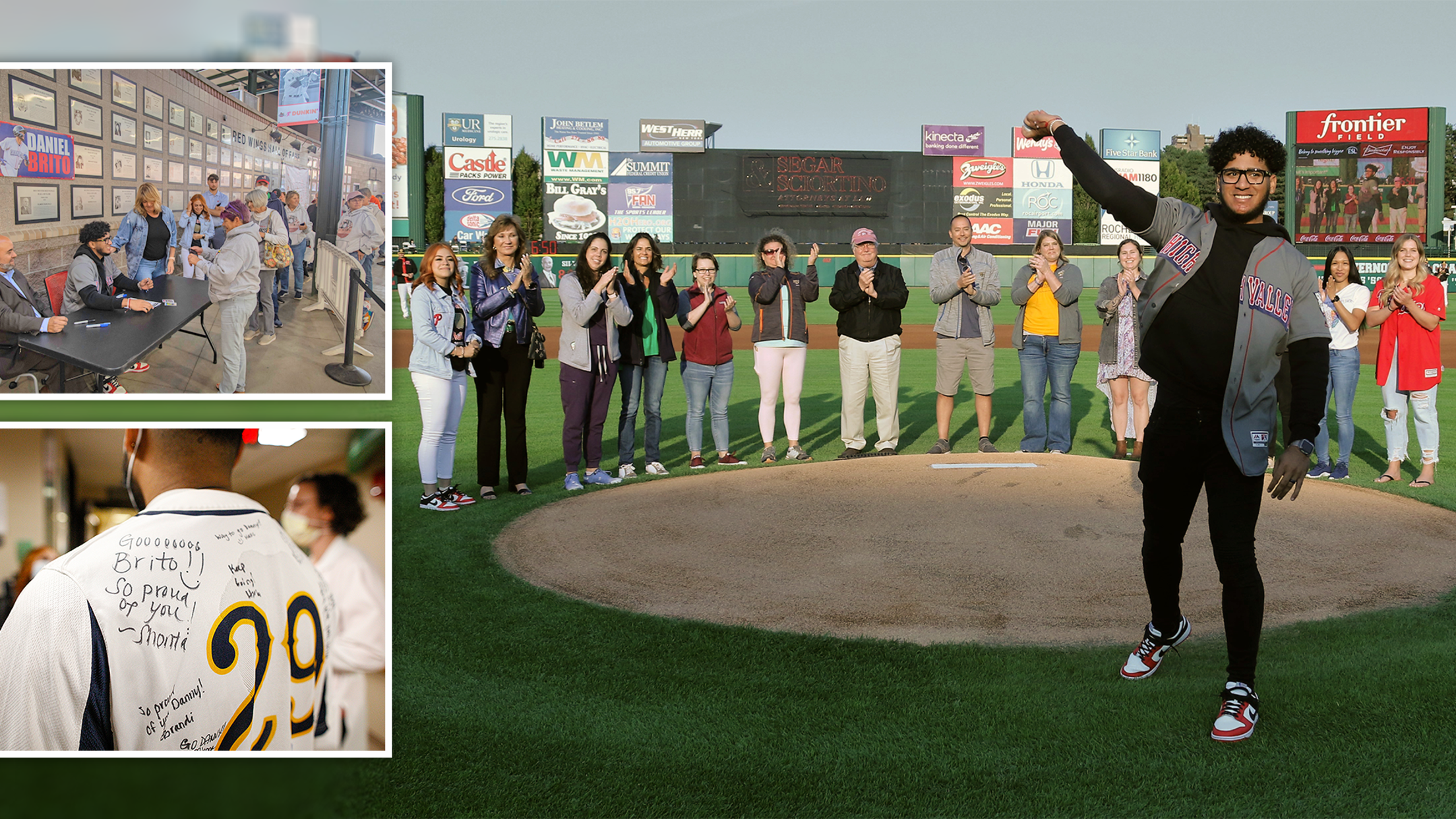 Four hundred and eleven days later, Daniel Brito walked out onto the field where he collapsed with a brain hemorrhage. He gripped a baseball in his right hand. He was smiling. On July 31, 2021 Brito started at second base for Triple-A Lehigh Valley on the road at Frontier Field
Presenting top plays by position from the first half
DeLuzio, Abrams, Duzenack made the most of their spot on the field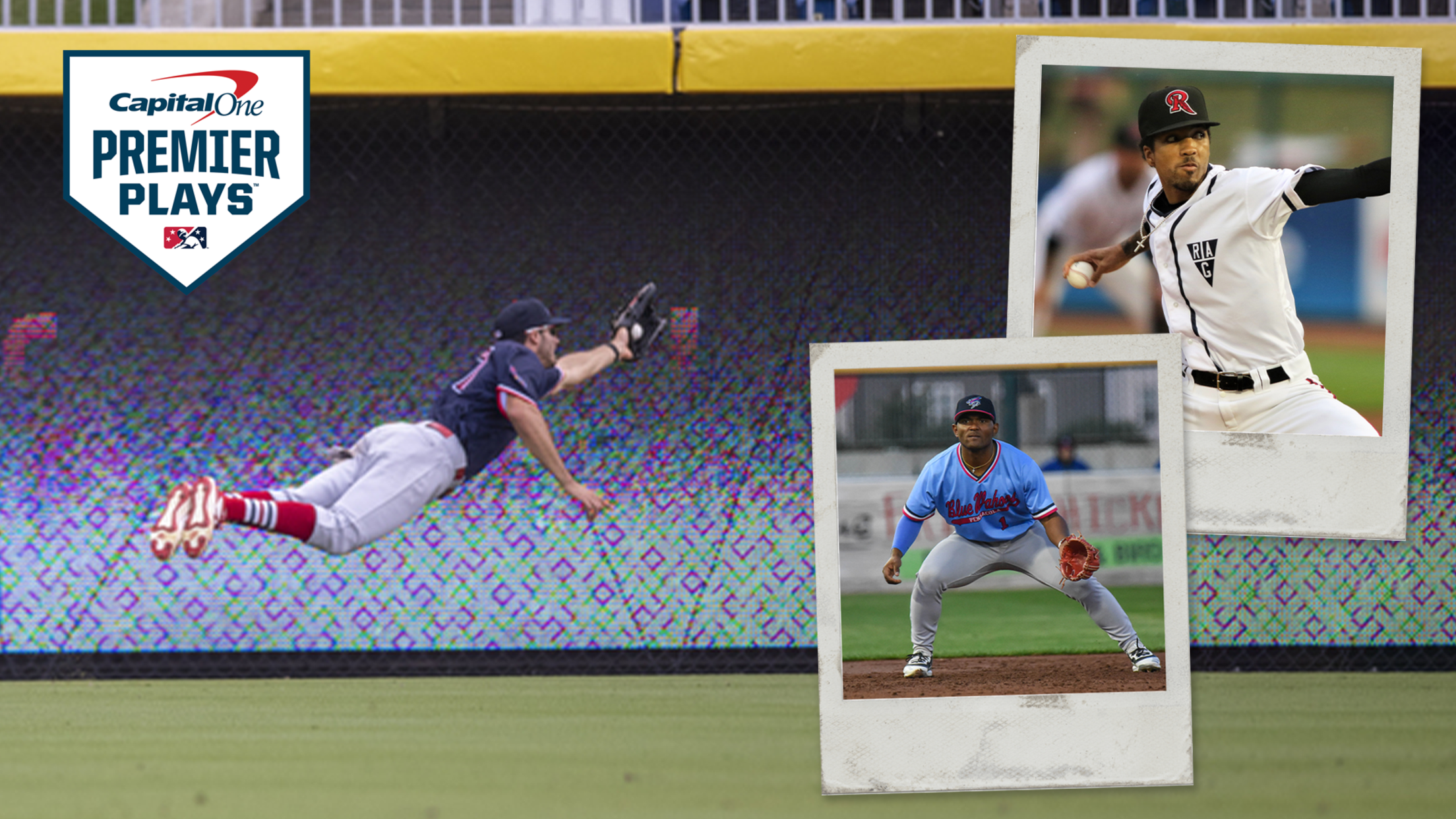 Throughout the first half of the Minor League season, fans were treated to some remarkable, jaw-dropping, eye-popping and show-stopping displays of defensive excellence. We've broken down the best of the best in our weekly Top 10 countdown, and brought fans into the conversation with our voting for Plays of the
Cut it out: Rochester rooters finally take their seats
Frontier Field, serving as Jays' alt site, adds cardboard supporters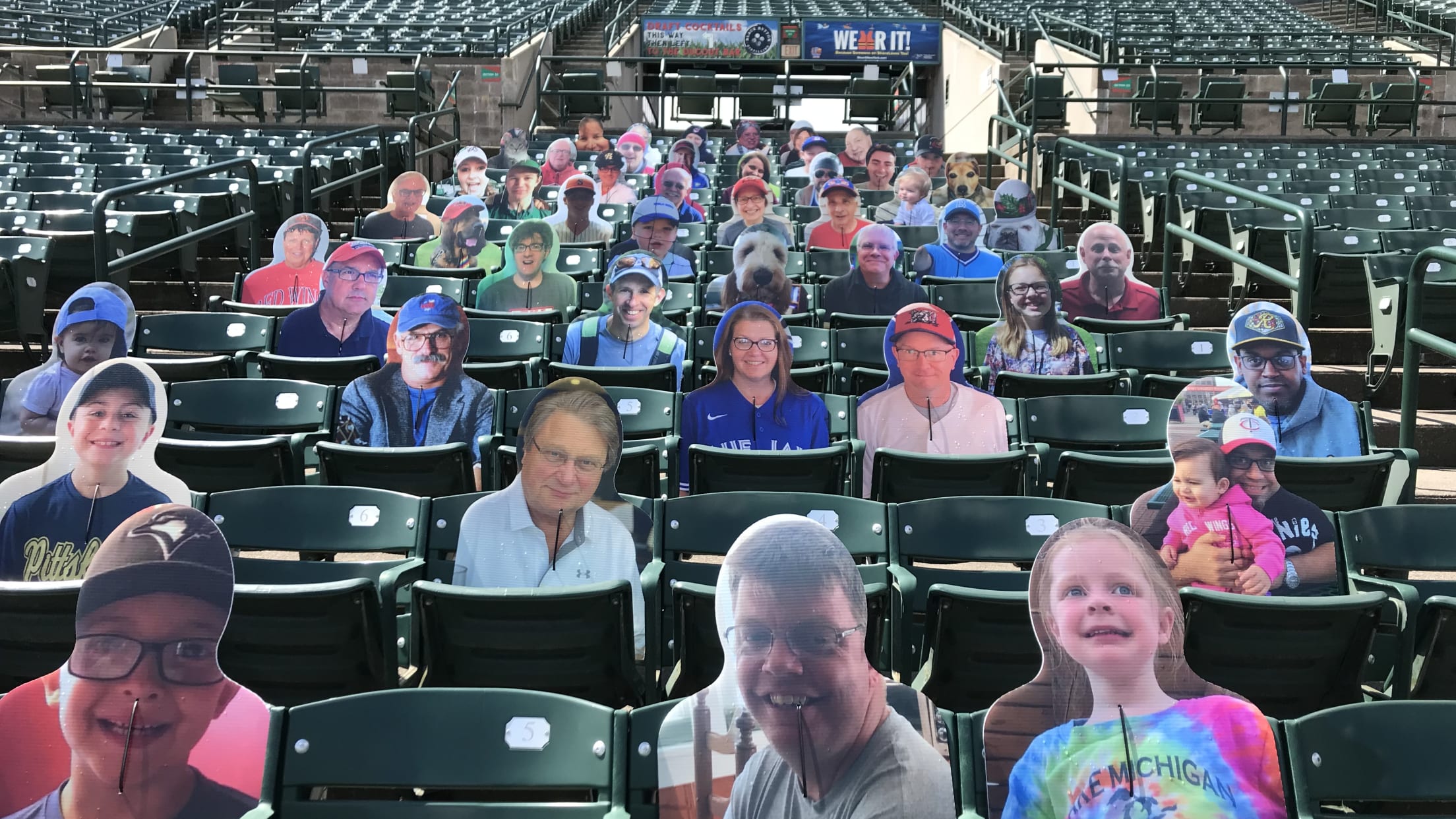 To be a Rochester Red Wings fan in 2020, you've got to be cut out for the job. The Red Wings, Triple-A affiliate of the Minnesota Twins, welcomed their first crowd of the year on Aug. 21. This Frontier Field gathering, eclectic yet inanimate, was in the form of approximately
Red Wings hosting virtual Community Catch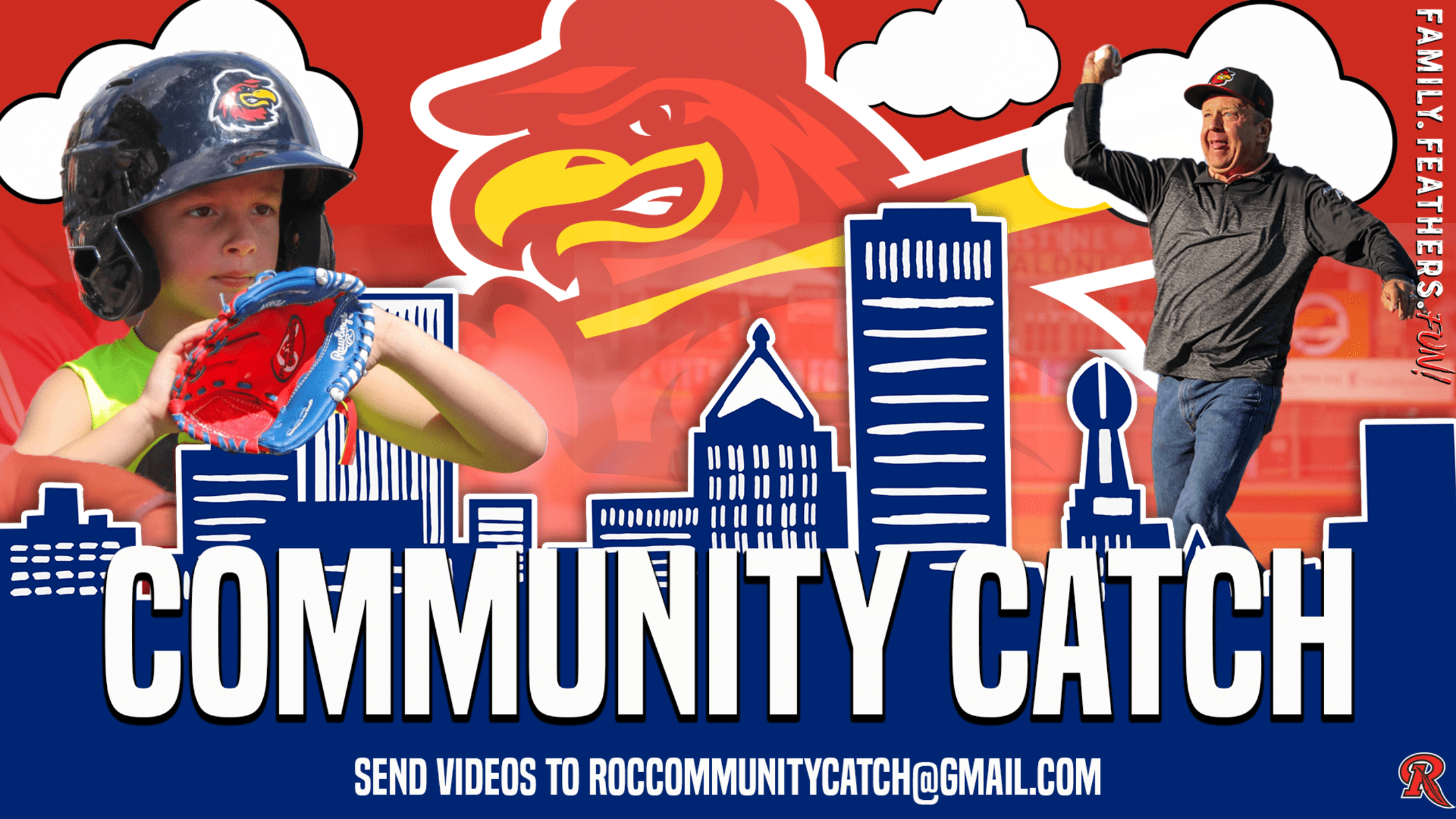 How 'bout a catch, ROC? We're just as bummed as you are that Opening Day has been postponed, but we're going to try and make the best of it! We're asking fans to send in a very short (5-7 seconds) video of them playing catch. We're then going to combine