Sox Magic Number Drops to Four After 8-2 Victory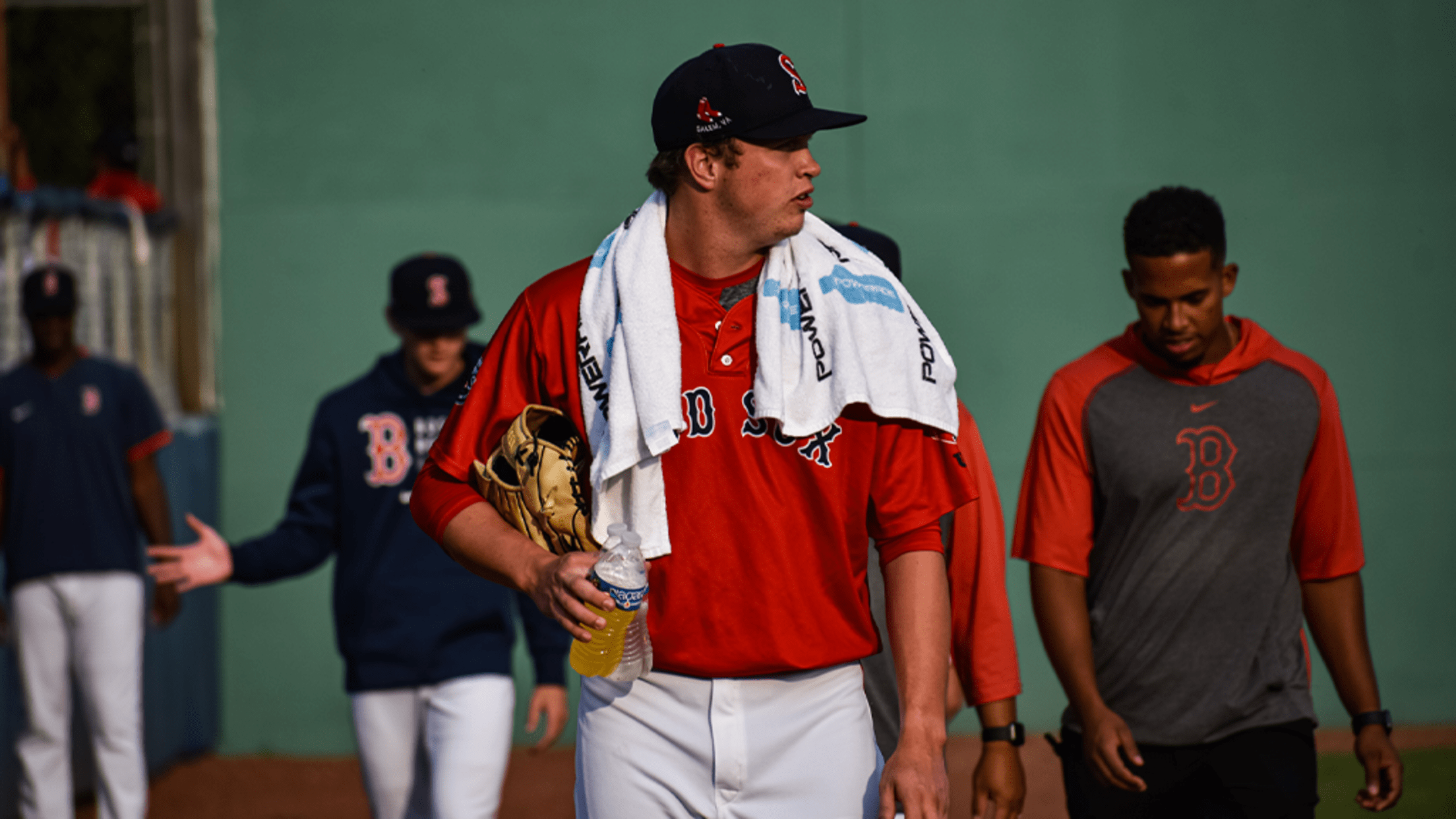 SALEM, VA – The Salem Red Sox (70-45) won their eighth straight game at home snagging their 70th victory of the season. The Red Sox put up a five run eighth behind Nick Northcut's 16th home run of the season taking down the Delmarva Shorebirds (64-51). Coby Mayo catalyzed the
SALEM, VA – The Salem Red Sox (70-45) won their eighth straight game at home snagging their 70th victory of the season. The Red Sox put up a five run eighth behind Nick Northcut's 16th home run of the season taking down the Delmarva Shorebirds (64-51).
Coby Mayo catalyzed the Delmarva offense in the fourth inning after a silent first three innings. Mayo tripled home Colton Cowser in the top of the fourth to make it a 1-0 game. The "comeback kids" responded in the fourth inning scoring a pair of runs on a passed ball and a Nick Decker RBI single giving Salem a 2-1 lead.
A scoring drought followed until the top of the seventh when the Shorebirds would even things up with a Darell Hernaiz RBI single scoring Connor Pavalony. The Sox responded in the bottom of the frame on an Alex Erro RBI single taking the lead back, 3-2.
The Red Sox would pile it on in the eighth thanks to a Tyler Miller RBI single and Nick Northcut's 16th home run of the season, a three-run blast.
Salem was led by Bradley Blalock on the mound delivering five strong innings of one run ball striking out five. Jordan DiValerio and Alexander Montero locked things up with a scoreless eighth and ninth.
These two squads will be back in action on Wednesday night at 7:05 PM.
First pitch: 7:03 PM
Time of game: 2:45
Attendance: 1,309
Venue: Salem Memorial Ballpark