Timely Hitting from Fayetteville Leads to Salem Loss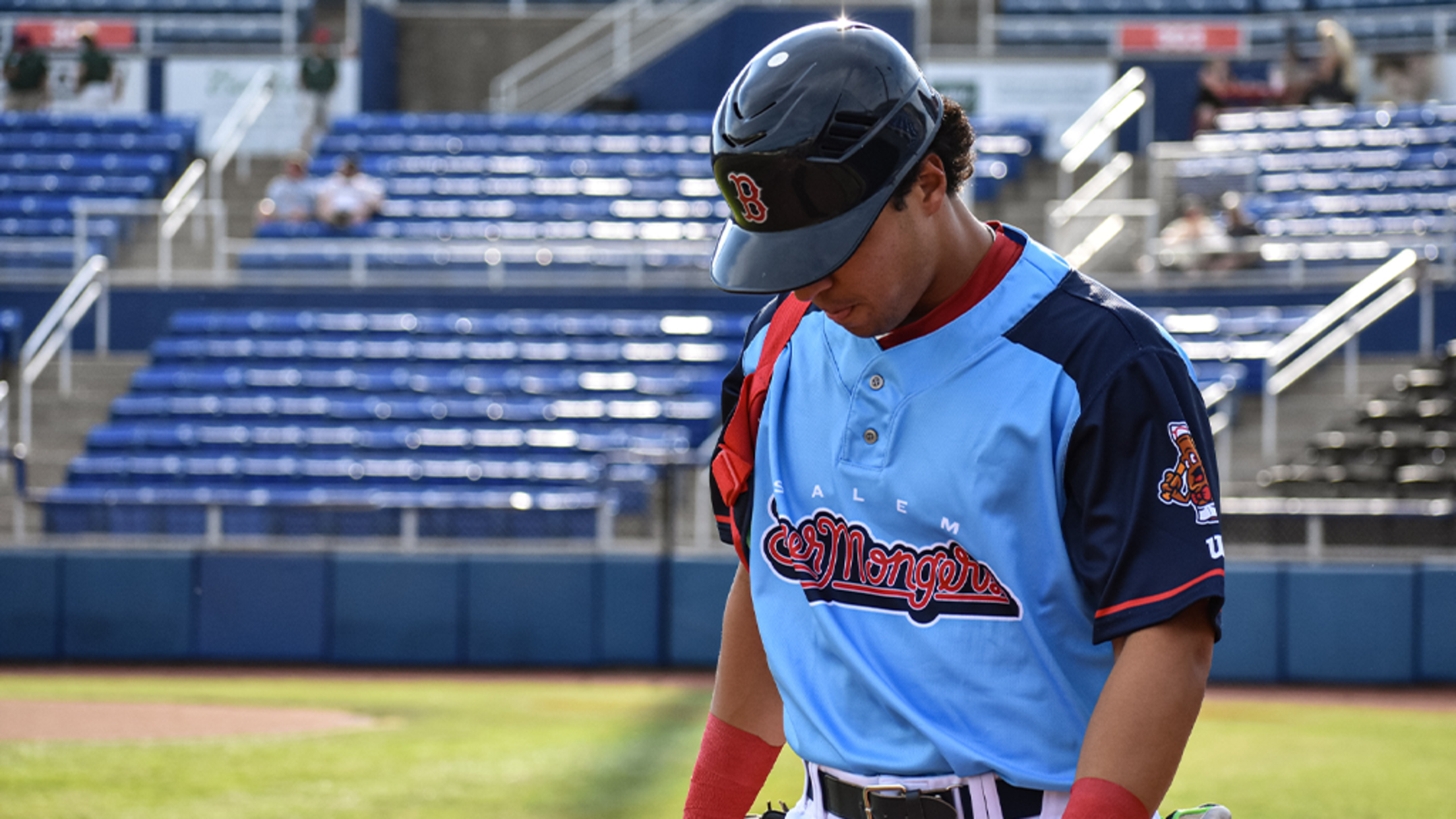 SALEM, VA – The Red Sox were plagued by nine walks by Salem pitchers and timely hitting from Woodpecker hitters. The Salem Red Sox (36-27) drop their first game of the series 10-4 at the hands of the Fayetteville Woodpeckers (27-35). The Woodpeckers got the bats going first when Kenedy
SALEM, VA – The Red Sox were plagued by nine walks by Salem pitchers and timely hitting from Woodpecker hitters. The Salem Red Sox (36-27) drop their first game of the series 10-4 at the hands of the Fayetteville Woodpeckers (27-35).
The Woodpeckers got the bats going first when Kenedy Corona singled up the middle driving in Nerio Rodriguez to give the 'Peckers a one run advantage.
After three straight singles, Alex Erro kept the line moving and drove in all three of those runs before getting hosed trying to stretch a single into a double. This would be the only lead the Red Sox had, and it would be short lived.
In the top of the third the Woodpeckers put up a four-spot highlighted by RBI doubles from Jordan Brewer and Nathan Perry. Following Perry's RBI double, Zach Daniels shot his sixth homer over the left field wall to give Fayetteville a two-run lead.
Joe Davis hit his 10th homer of the season to bring Salem within one, however what followed was five unanswered runs from the Woodpeckers. During this span Luke Berryhill and Jordan Brewer provided two-RBI doubles and J.C. Correa hit his fifth home run of the season.
The Red Sox and Woodpeckers will play for the fourth time this season, and the 24th time in matchup history tomorrow night at 7:05 PM.
First pitch: 7:05 PM
Time of game: 3:12
Attendance: 2,598
Venue: Salem Memorial Ballpark