Cardinals encouraging fans to #FeedSWMO, donate to food pantries during holidays
Donations to local food pantries more important than ever during COVID-19 pandemic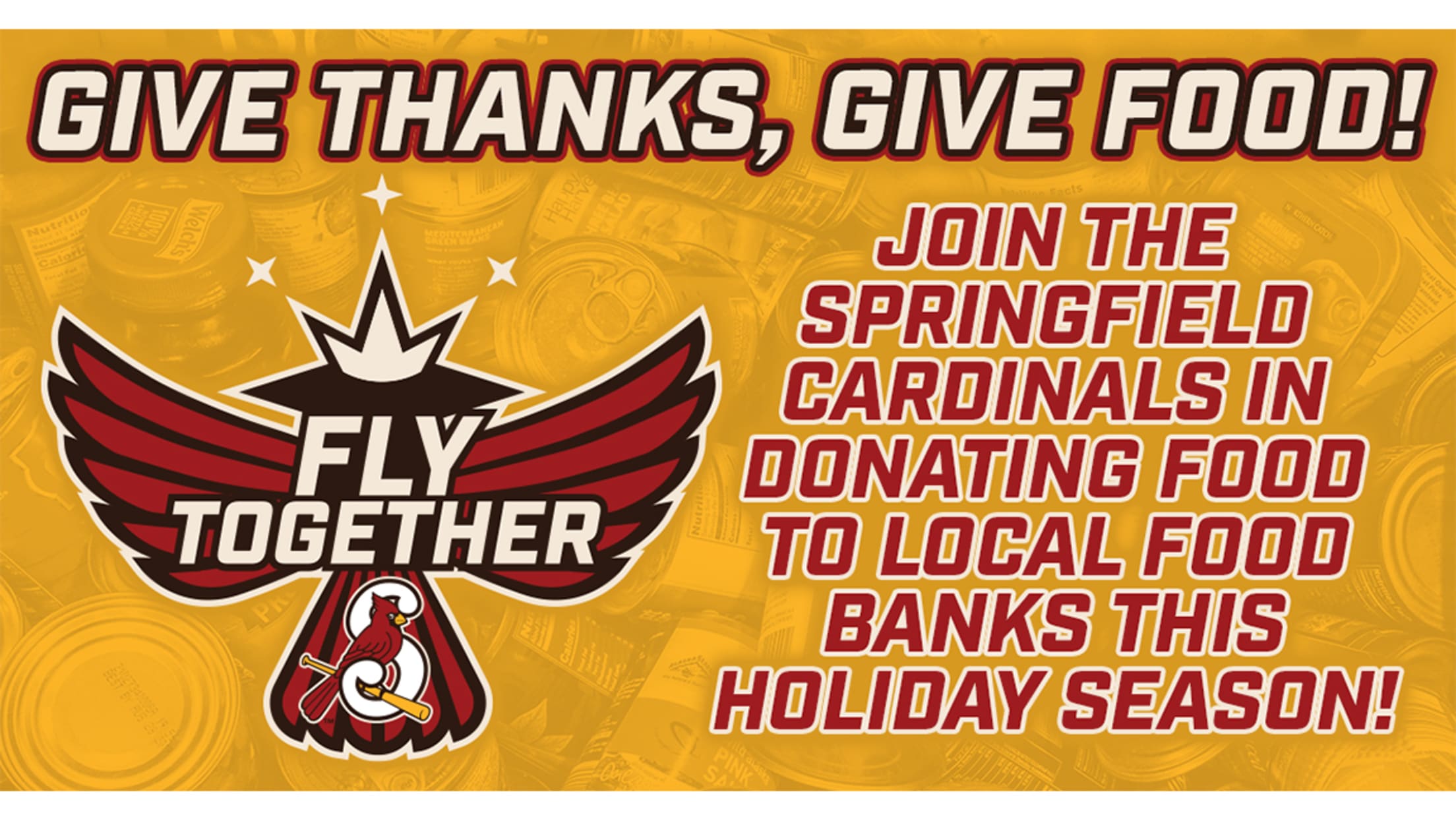 SPRINGFIELD, Mo. -- In a year where the importance of helping our neighbors has proved more important than ever, the Springfield Cardinals are placing the spotlight on food banks throughout the Springfield region this fall in an effort to Feed SWMO (#FeedSWMO) this holiday season. The goal? With the Cardinals
SPRINGFIELD, Mo. -- In a year where the importance of helping our neighbors has proved more important than ever, the Springfield Cardinals are placing the spotlight on food banks throughout the Springfield region this fall in an effort to Feed SWMO (#FeedSWMO) this holiday season.
The goal? With the Cardinals unable to hold our annual in-person Thanksgiving food drive due to COVID-19 protocols, our front office is still committed to making a food donation, and we're encouraging all Cardinals fans to consider making one of their own directly to a local food pantry!
Together, we can still #FeedSWMO and assist those in our community who are at risk of going hungry during the holidays and into the winter months. Some local-area food drop-off sites and food pantries are listed below.
According to Ozarks Food Harvest, one in five children and one in seven adults suffer from food insecurity. You can join us in helping by donating food or funds directly to a food pantry, as every $1 donated helps food pantries provide $10 worth of groceries.
Some Local Food Pantries:
Ash Grove Food Pantry -- 121 W Main St, Ash Grove, MO 65604 -- https://www.facebook.com/Ash-Grove-Food-Pantry-874112155941361/
Crosslines of Springfield -- 1710 E Chestnut Expy, Springfield, MO 65802 -- http://ccozarks.org/crosslines/
Least of These -- 1720 W James River Rd, Ozark, MO 65721 -- http://www.leastofthesefoodpantry.org/
Ozarks Food Harvest -- 2810 N Cedarbrook Ave, Springfield, MO 65803 -- https://ozarksfoodharvest.org/
People Helping People -- 210 N Pine Ave, Republic, MO 65738 -- https://republicphp.com/
Salvation Army Food Pantry -- 1707 W Chestnut Expy, Springfield, MO 65802 -- https://www.salvationarmyusa.org/usn/cure-hunger/
Victory Mission -- 1715 N Boonville Ave, Springfield, MO 65803 -- https://www.victorymission.com/