Cardinals Teacher of the Month: Lesa Bettencourt, Glendale High School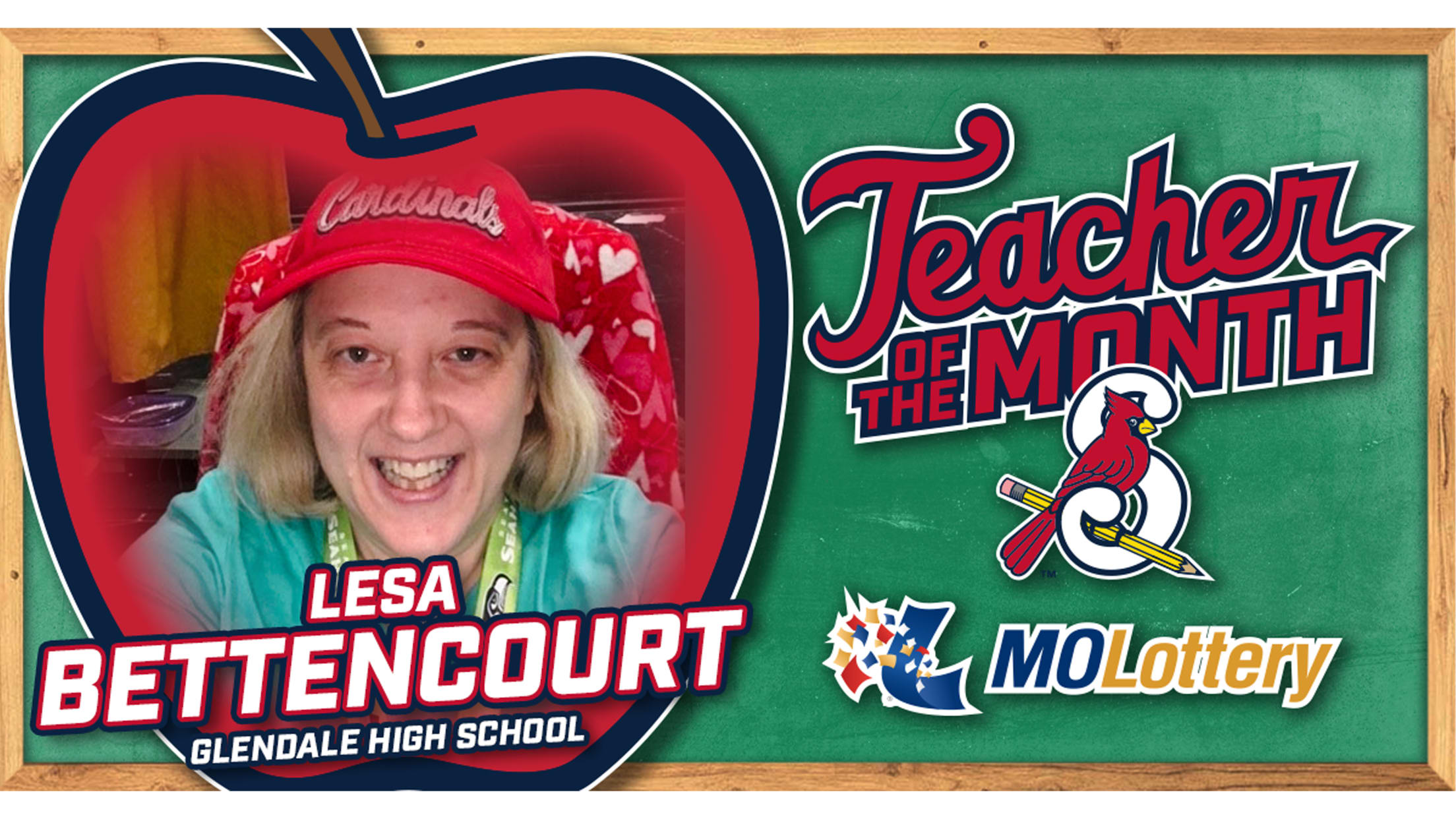 SPRINGFIELD, Mo. -- The Springfield Cardinals and Missouri Lottery are proud to announce Lesa Bettencourt of Glendale High School in Springfield as our January Teacher of the Month. Lesa has been the Director of Drama at Glendale High School (GHS) since 2003, where she has taught and inspired countless students
SPRINGFIELD, Mo. -- The Springfield Cardinals and Missouri Lottery are proud to announce Lesa Bettencourt of Glendale High School in Springfield as our January Teacher of the Month.
Lesa has been the Director of Drama at Glendale High School (GHS) since 2003, where she has taught and inspired countless students in the Springfield Public School system who are interested in the arts. Each year, Lesa develops plays not only attended by current students, but by former GHS drama alumni.
"You will always see so many alumni come back not only to see the show, but to see Mrs. Bettencourt," one former student wrote in their nomination. "She always refers to us as her babies, and we will always be that in her heart and in ours."
Before taking over as Director of Drama, Lesa was a Special Education Teacher at Glendale from 1995-03.
"She has encouraged kids in special needs to be in shows," another nominator wrote. "She has helped countless kids--even at-risk kids--become successful. Teaching them skills such as self-confidence and public speaking. She has worked countless hours putting on plays for 28 years."
Lesa, a Missouri State University graduate, is retiring after this year. And while the COVID-19 pandemic has limited the freedom to put on the plays her students have become accustomed to working towards, her current and former students expressed just how much the 26 years of Lesa's teaching has meant to them through their nominations.
"She's a mother for me and for every student," a third nominator wrote. "She guides every single one of us to improve ourselves in any way and grow to discover our true potential in life. She gives a word to every senior at the end of their time at Glendale--that word represents them. It is unique, personal and students feel so loved and understood because no word could've described them better. That alone shows the dedication she always puts in her work and explains why she really is the best teacher."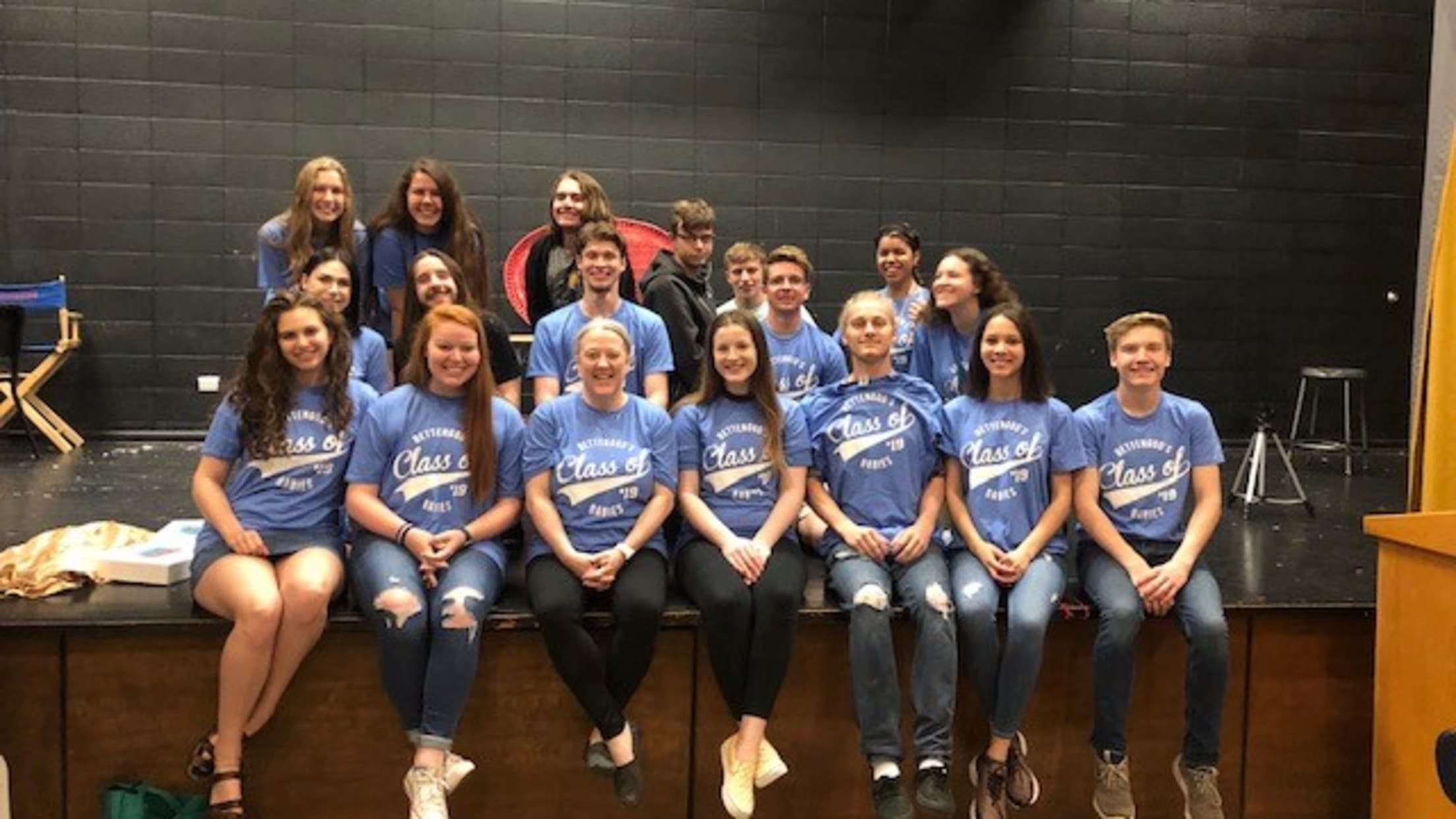 To show gratitude for their important contributions to the Southwest Missouri community, Lesa and each future Teacher of the Month will receive one 2021 Luxury Suite Rental with food and beverage for up to 18 people, one Ceremonial First Pitch, recognition on the Cardinals Video Board and 18 Cardinals Caps, all made possible by Missouri Lottery.
Created as a way to honor local-area educators from all grade levels, the Cardinals Teacher of the Month Award program, presented by Missouri Lottery, is an opportunity for the Southwest Missouri community to shine the spotlight on teachers who are making a difference in the lives of their students during these challenging times.
One hundred percent of Missouri Lottery profits are earmarked for education. In fact, since the Lottery began 35 years ago, it has generated more than $6.5 BILLION for the state and public education.
To nominate a February Teacher of the Month, you can visit springfieldcardinals.com/molotteryteachers today.