Cardinals Teacher of the Month: Morgan Hooker, Cedar Ridge Primary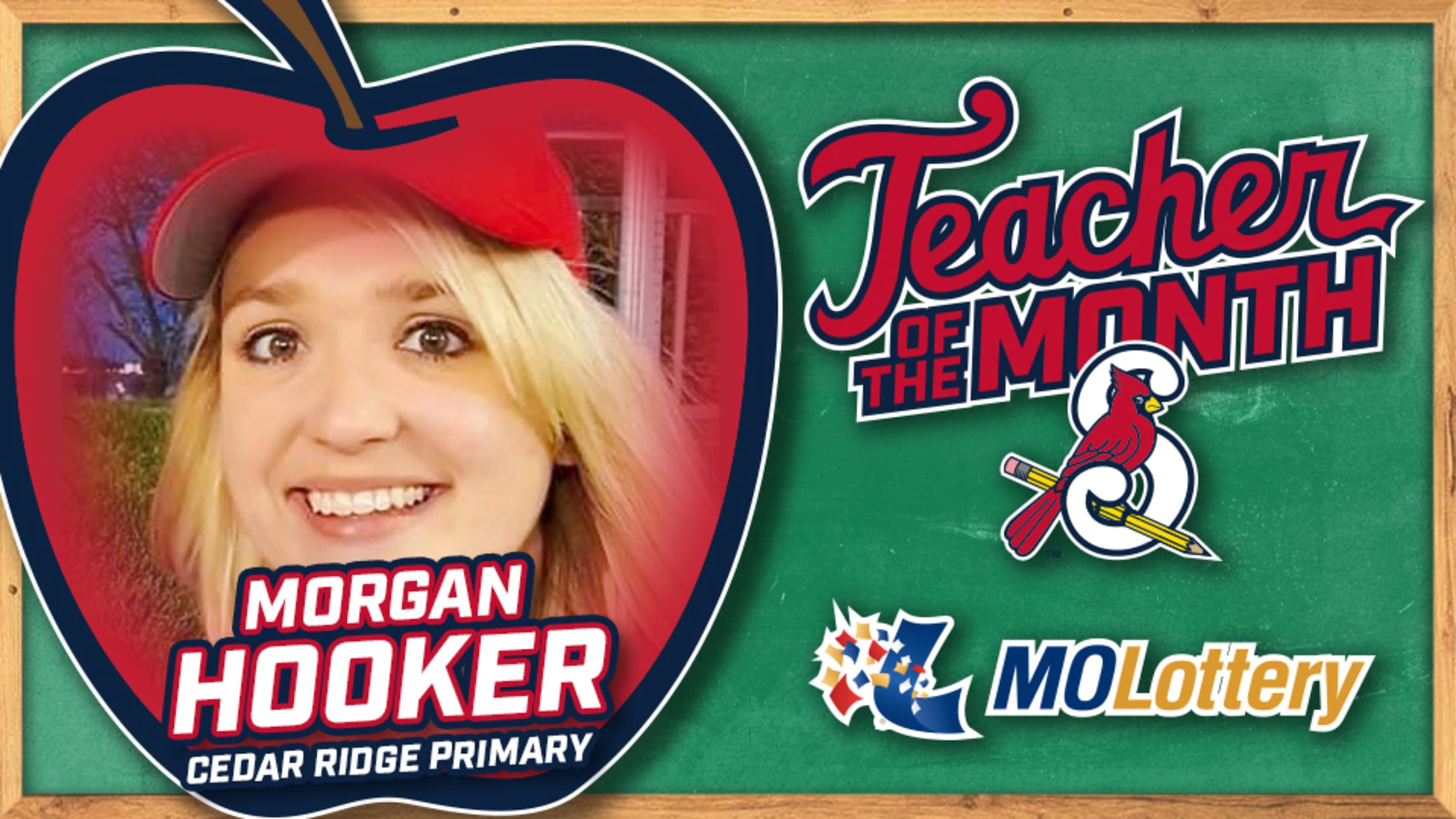 SPRINGFIELD, Mo. -- The Springfield Cardinals and Missouri Lottery are proud to announce Morgan Hooker of Cedar Ridge Primary school in Branson as our final Teacher of the Month winner. As a preschool teacher, Morgan has faced and met the countless challenges that have come from coupling the importance of
SPRINGFIELD, Mo. -- The Springfield Cardinals and Missouri Lottery are proud to announce Morgan Hooker of Cedar Ridge Primary school in Branson as our final Teacher of the Month winner.
As a preschool teacher, Morgan has faced and met the countless challenges that have come from coupling the importance of early childhood education with the COVID-19 pandemic.
"Mrs. Hooker is one of those teachers who was born for her job of imparting life skills and early education to form a solid foundation of knowledge to her students so they can go on and add to their knowledge in later grades," Morgan's Teacher of the Month nominator wrote. "She is continuously and tirelessly and energetically prepared for her lesson plans and she always focuses her attention on the care and teaching of her little precious students."
The COVID-19 pandemic has created new sets of rules and expectations to keep students healthy across the country, but those rules can be especially difficult for a younger child to understand--but Morgan hasn't let that stop her.
"She teaches a classroom full of young students to be independent and to learn to draw shapes, numbers, letters, sounds and so many other important life skills," her nominator wrote. "Her students are 3-4 years old and need extreme attention every minute of every school day. She tirelessly does her duties because she truly enjoys her career and teaching the next generation."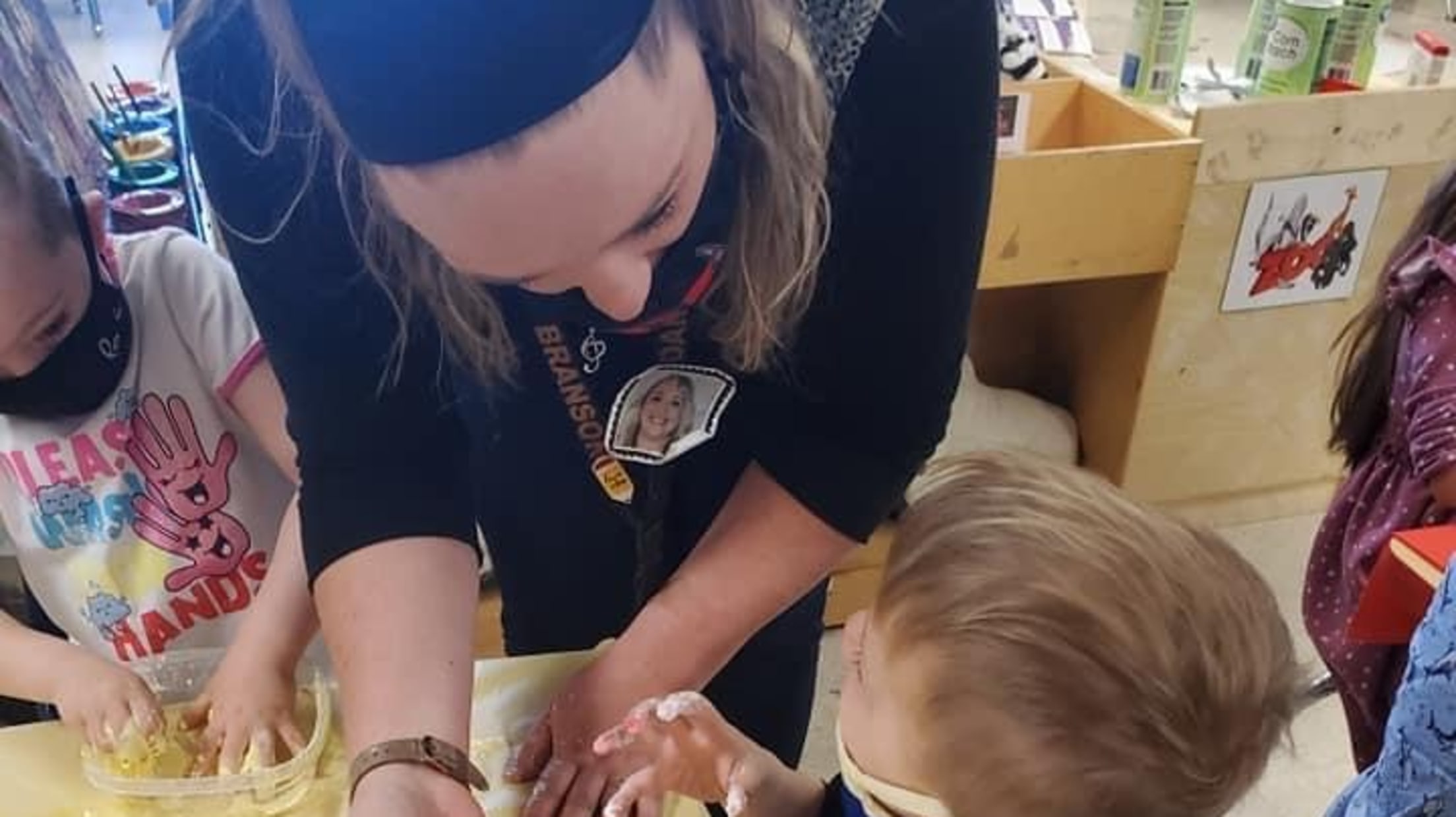 A College of the Ozarks alumni, Morgan has executed numerous safety guidelines while still following through with the lessons that are necessary for young students to grow, placing sanitizer stations around her classroom, having students wash their hands with soap and water upon arrival to school, encouraging masks during recess, nap times and meal times, sanitizing surfaces between uses, encouraging students to only use their own materials, and more.
"She spends extra time preparing for virtual learning by making alternate lesson plans if the school or classroom should ever be shut down due to COVID exposure," her nominator wrote. "Mrs. Hooker practices Google Meets for when she does virtual learning. Her children and their parents respect and adore her tremendously. We all have a purpose and I truly believe her purpose is to instill knowledge to the next generation. Mrs. Morgan Hooker does a fabulous job."
To show gratitude for their important contributions to the Southwest Missouri community, Morgan and all of our Teacher of the Month winners will receive one Cardinals luxury suite rental, one ceremonial first pitch, recognition on the Cardinals video board and Cardinals caps for their group, all made possible by Missouri Lottery.
Created as a way to honor local-area educators from all grade levels, the Cardinals Teacher of the Month Award program, presented by Missouri Lottery, is an opportunity for the Southwest Missouri community to shine the spotlight on teachers who are making a difference in the lives of their students during these challenging times.
One hundred percent of Missouri Lottery profits are earmarked for education. In fact, since the Lottery began 35 years ago, it has generated more than $6.5 BILLION for the state and public education.