Cardinals Teacher of the Month: Stacy Yerby, Ozark East Elementary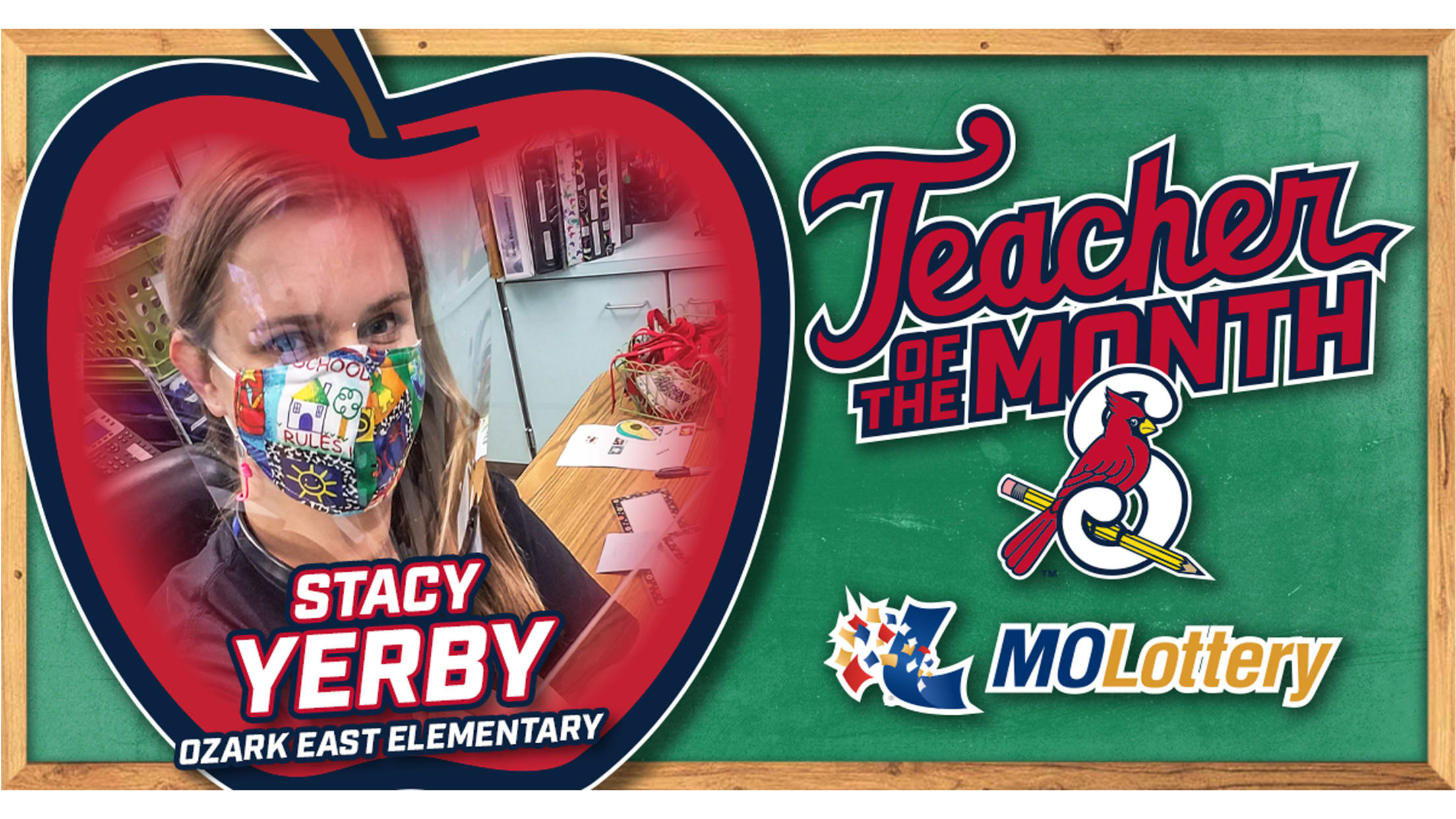 SPRINGFIELD, Mo. -- The Springfield Cardinals and Missouri Lottery are proud to announce Stacy Yerby of Ozark East Elementary as our Teacher of the Month. Stacy is in her 18th year as a teacher, and her innovative teaching strategies have impressed parents and students alike for a long time in
SPRINGFIELD, Mo. -- The Springfield Cardinals and Missouri Lottery are proud to announce Stacy Yerby of Ozark East Elementary as our Teacher of the Month.
Stacy is in her 18th year as a teacher, and her innovative teaching strategies have impressed parents and students alike for a long time in the Ozark community.
For the past six years, Stacy has built an economics unit around a pop-up restaurant that is completely designed and managed by her second graders. Her unit has been so successful that it has received years of media attention in Springfield.
"Students do all the prep work from making menus, hostessing, serving, cooking and cleaning," a Missouri Lottery Teacher of the Month nominator explained. "Hundreds of people come to their one-day restaurant. Throughout the years, money raised from these events has been donated to many good causes from an ill student's medical bills to the Ronald McDonald house, the PTA and more.'
"Stacy is so much more than a 2nd-grade teacher. She's a humanitarian."
Stacy's dedication to creating a unique, interactive and memorable learning environment for her students year after year is why she's our latest Teacher of the Month, presented by Missouri Lottery.
To show gratitude for their important contributions to the Southwest Missouri community, Stacy and each future Teacher of the Month will receive one 2021 Luxury Suite Rental with food and beverage for up to 18 people, one Ceremonial First Pitch, recognition on the Cardinals Video Board and 18 Cardinals Caps, all made possible by Missouri Lottery.
Created as a way to honor local-area educators from all grade levels, the Cardinals Teacher of the Month Award program, presented by Missouri Lottery, is an opportunity for the Southwest Missouri community to shine the spotlight on teachers who are making a difference in the lives of their students during these challenging times.
One hundred percent of Missouri Lottery profits are earmarked for education. In fact, since Lottery began 34 years ago, it has generated more than $6.5 BILLION for the state and public education.
To learn more about the Teacher of the Month award program, presented by Missouri Lottery, or to nominate Teacher of the Month, you can visit springfieldcardinals.com/molotteryteachers today.