Non-Profit Hero of the Week: Discovery Center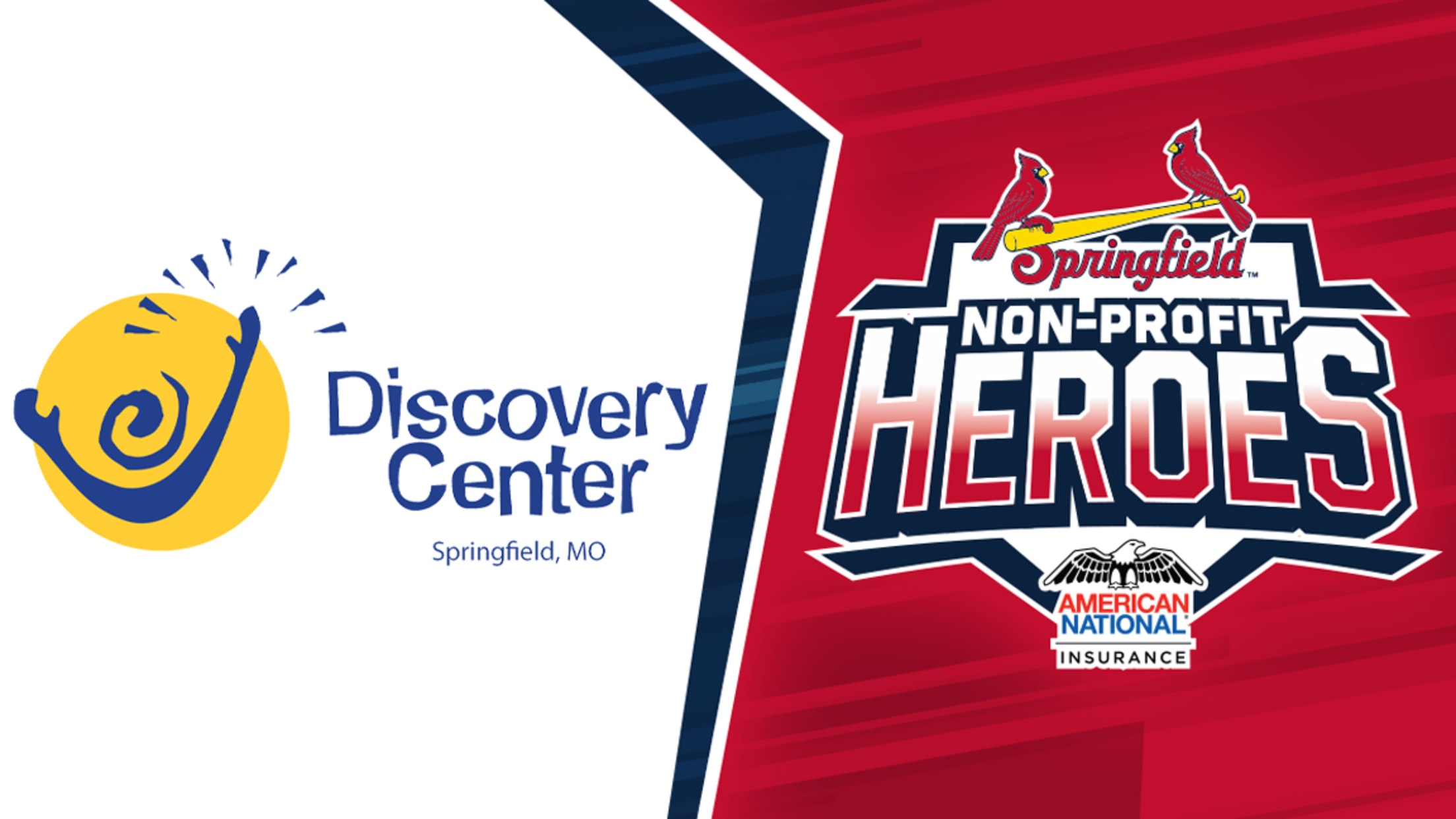 The COVID-19 pandemic has forced organizations across the country to adapt how they operate in order to continue to find ways to serve their community. In Springfield, the Discovery Center (DCS) has done that and much more, establishing itself as a leader on both the local and the national level
The COVID-19 pandemic has forced organizations across the country to adapt how they operate in order to continue to find ways to serve their community.
In Springfield, the Discovery Center (DCS) has done that and much more, establishing itself as a leader on both the local and the national level as one of just two science centers in North America that remained open during the COVID-19 pandemic.
Back in early March when schools, offices and everything else was beginning to shut down to save lives, the Discovery Center adapted. Because just when everywhere else was telling its employees and students to stay home, healthcare workers were busier than ever, and many of their kids suddenly had nowhere to go.
On March 17, 2020, the Discovery Center started a five-day transition from an award-winning science center into a licensed, emergency childcare facility for healthcare workers and first responders with displaced school-aged children. This service was provided for free to over 1,000 children since March 23—seven days a week for 14 hours each day.
In total, DCS provided 100,000 free childcare hours, over 50,000 free meals and snacks and over 1,000 child enrollments.
All of this and more is why the Discovery Center is this week's Non-Profit Hero, presented by American National Insurance.
"We here in the Ozarks are always helping and caring for each other," one Non-Profit Heroes nominator wrote. "Springfield might be one of the larger cities in Missouri, but it sure feels like a small town on most days. During this crazy time our world is in, there are stories all over, but I don't want people to miss out on a great story right here in Springfield.'
"In the middle of all this chaos they are providing one of the most organized and safest opportunities for these students."
This science museum has turned into an emergency daycare center for the children of essential workers pic.twitter.com/botGPNBON8

— NowThis (@nowthisnews) May 27, 2020
Discovery Center staff—which came to be known as Team Incredibles—provided three meals a day to kids at their facility in addition to preparing boxes of food to send home to families of frontline workers. Each day they created lesson plans for kids—live streaming virtual lessons, organizing hands-on experiments and crafts, assisting with school work, and providing experiences in the museum itself and focusing on science-based education when it is needed more than ever.
The Center's health and safety standards went above industry standards, and the Springfield-Greene County Health Department borrowed from the Center's COVID-19 safety measures to model for COVID childcare guidelines.
An average of 3,000 people used the Discovery Center's free virtual lessons every single day.
"Mister Rogers taught us to look for the helpers," Discovery Center Executive Director Rob Blevins said. "But we knew from the beginning that we should be doing more than just looking. We knew we needed to help the helpers. And we knew we had the best place for these kids to be.'
"We focused on not only childcare but also making sure that kids felt normal, that they weren't experiencing a loss in learning by providing schooling based lesson plans, and that they were so well taken care of that their parents could focus on keeping our community safe."
When talks of how to handle a new school year during COVID-19 began, the Discovery Center adapted again. On July 27, 2020, they announced the opening of the Discovery School, a private K-5 model, and the Learning Support Care Program to assist with Springfield Public School's plan for in-person schooling. DCS education staff serves as guides and tutors to help children complete SPS virtual curriculum.
The Discovery School at the Center is an independent school run by the Discovery Center for the entirety of the 2020-2021 school year. The education staff has over 20 years of combined education experiences and is creating curriculum in humanities, fine arts, world languages, literacy, language arts, mathematics, science, social studies, physical education, computer coding, robotics, 3D printing and more with teaching partnerships with organizations such as NASA and the Smithsonian Museums.
"The kids we cared for navigated the crisis in a fun way that only the Discovery Center could offer," Blevins said. "We are a top tier community asset. This is our mission. When SkyZone closed down, we took those families in and gave them free admission and free birthday parties. When the opioid epidemic hit Springfield, we became the first science center in the world to offer the science of synthetic endorphins and pharmacology. It shouldn't surprise anyone that when our helpers needed help that our doors would be wide open."
Over five million people worldwide have been inspired by Team Incredibles at the Discovery Center. Click here to learn how you can contribute.
How You Can Get Involved
Volunteers are such a big part of what make all of our Non-Profit Heroes, presented by American National Insurance, so great. To get involved with the Discovery Center, contact them at [email protected] or visit discoverycenter.org.
For more on what the Discovery Center is doing for our region on a daily basis, follow them on Facebook at facebook.com/discoverycenterspringfield.